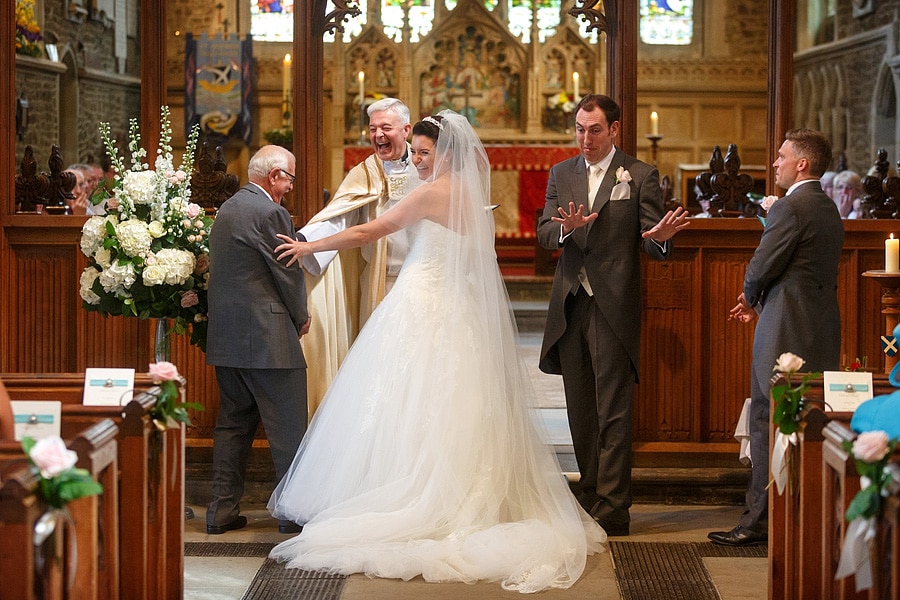 Longstowe Hall Wedding Photography - Racheal and Jon
Racheal and Jon had perfect weather for their late spring wedding at Longstowe Hall last weekend. May really is a great time of the year to get married, warm but not too hot, long balmy evenings and everything in abundant growth. I started with Racheal and the girls getting ready at the The Belfry in Cambourne, where I had to apply a little elbow grease to a sticky bridesmaid outfit. Dressing dramas out of the way I left to join Jon and the guests arriving at St. Andrews church in the middle of Biggleswade, a lovely church with a very accommodating and good humoured vicar. Racheal's dad was very pleased to give away his daughter to Jon, almost too pleased … he had to be called back in the ceremony to see his duties through to the end.
After the ceremony and some very enthusiastic confetti throwing it was off to Longstowe Hall. Racheal and Jon greeted the guests in the Great Hall at Longstowe before joining them in the beautiful grounds at the rear of the hall. It was my first time at Longstowe and it has it all, the building is beautiful, the grounds spacious and perfectly manicured and spotless light and airy marquee.
The guests enjoyed a few glasses of Pimms in the sunshine while we stole away for a few couple portraits in the grounds. A great set of speeches followed the wedding breakfast and it was back into the grounds to enjoy the setting sun before the dancing started. Congrats Racheal and Jon !