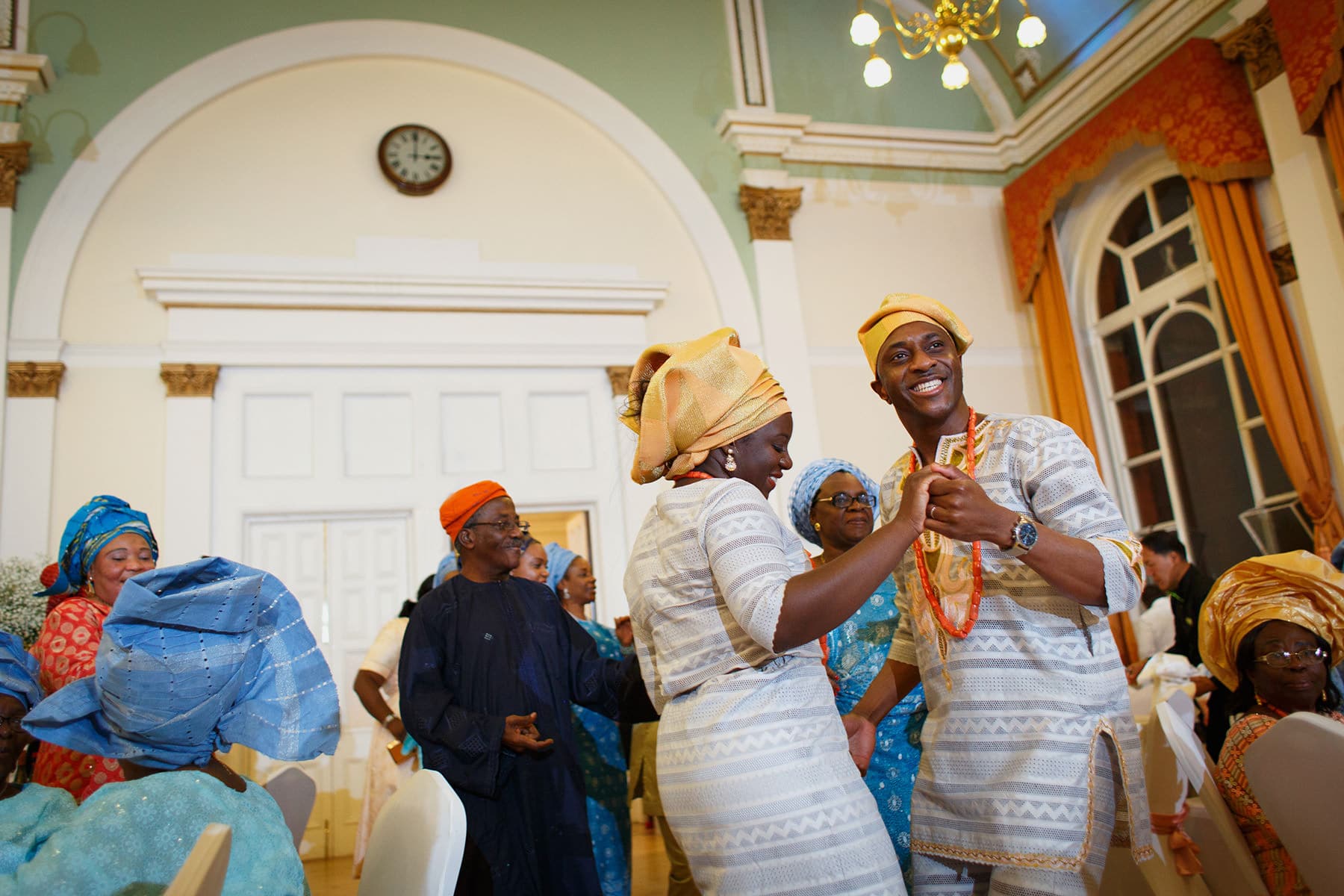 Bola and Oladele's Leyton Great Hall Wedding
London Wedding Photography
Over the years I have shot so many different types of weddings – Hindu weddings, Persian weddings, Jewish weddings, Pagan handfastings, weddings for Americans, Italians, Koreans, the list goes on and on. But until now I've not had the chance to photograph a Nigerian wedding, that is until Oladele got in touch just a few weeks ago. What I got was a riot of colours, lots of dancing, a very casual approach to timekeeping and more people asking me if I had had something to eat than any wedding I've been to before 🙂
I started the day with a nervously excited Oladele and his brother and best man Kunle making their final preparations before popping over to see Bola and girls who were getting ready in the next street over. Just a few minutes away was St Mary's church where it seemed Autumn had decided to start with the London plane trees shedding their leaves all over the grounds. Bola arrived bang on time and after a heartfelt ceremony we quickly took some family photos as the forecast rain was looming. Back into the church for a shot of everyone from the balcony and some prayers before the guests headed off to the reception while we took a few couple portraits around the church.
Just as we arrived at Leyton Great Hall the skies opened, perfect timing as the rest of the wedding would be spent indoors. Bola and Oladele made their entrance in style, dancing through the guests to take their place at the front of the hall to start their wedding breakfast. Later in the evening the wedding party changed into more traditional clothing to enjoy the rest of the evenings dancing.
Congrats Bola and Oladele!