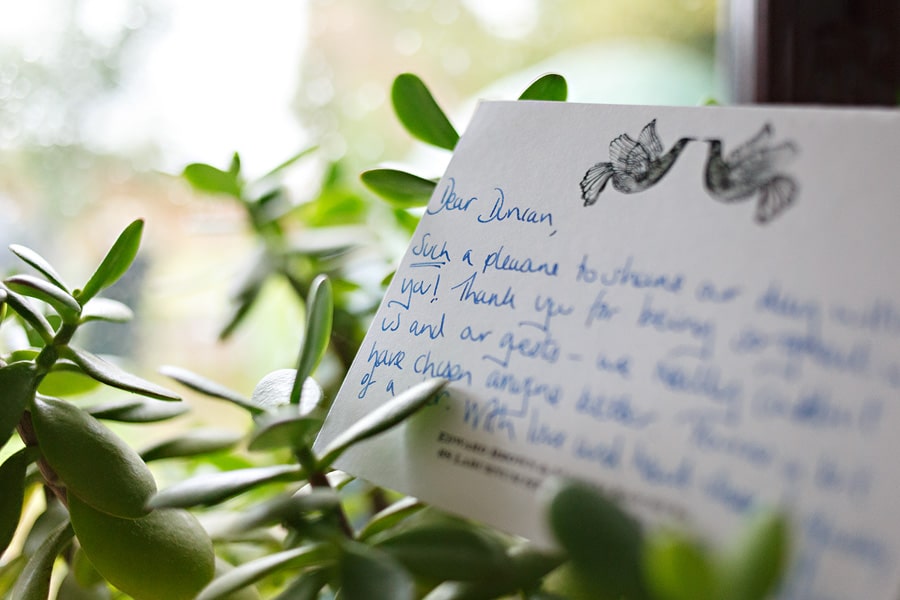 Another welcome surprise in the post last week, a little note from Ed and Mohini …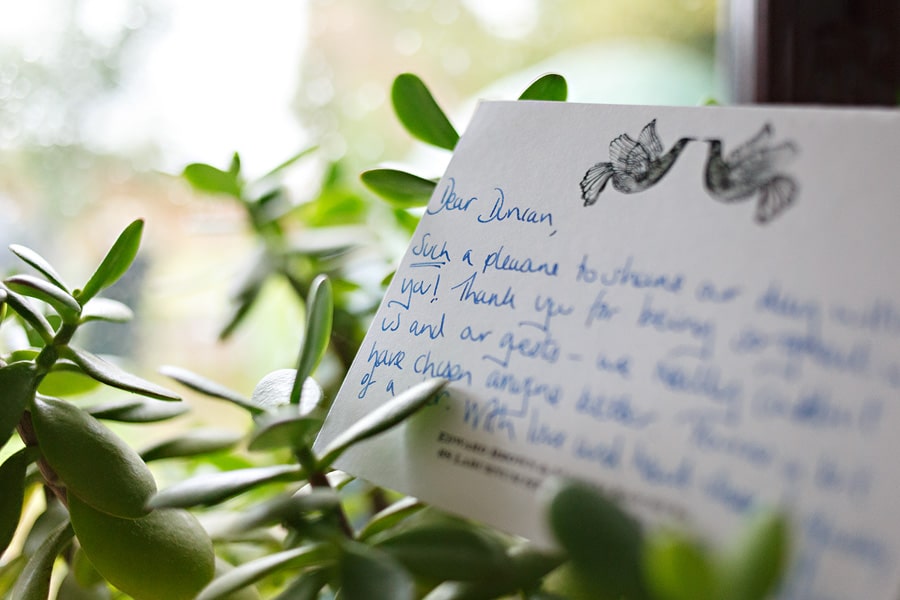 'Such a pleasure to share our day with you! Thank you for being so great with us and our guests – we really couldn't have chosen anyone better. You're a bit of a star.
With love and heart-shaped glasses,
Ed and Mohini
Take a look at one of my favourite weddings this year here.