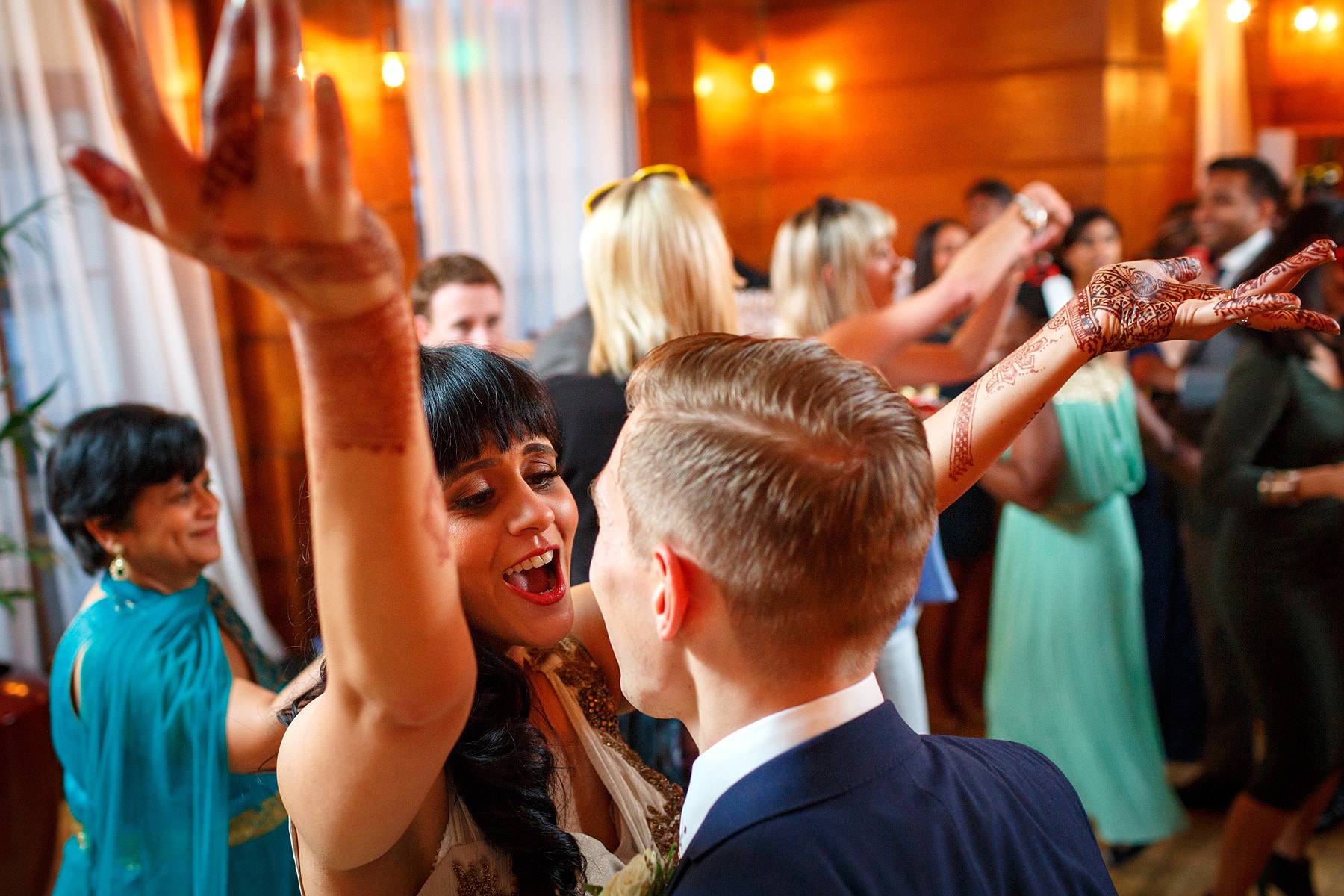 Town Hall Hotel Wedding - Mohini and Ed
Town Hall Hotel Wedding Photos
The recipe for a totally chilled wedding ? Practice it would appear … Mohini and Ed had a small registry office wedding the weekend before, followed by an Indian wedding on Wednesday and then today's humanist wedding at the Town Hall Hotel in Bethnal Green. So they were old hands at this wedding game before I even turned up. Oh, and comedy sunglasses for every guest.
I started with Mohini and the girls at The Grange in Holburn and then jumped on the tube over to Bethnal Green to find Ed and guests arriving at the hotel. I love shooting weddings at the Town Hall Hotel, it has such a unique ceremony space in the old council chamber, lovely reception hall and the staff are great. Mohini arrived with her uncle and it was into their humanist ceremony with some crowd participation in the handfasting. Drinks and photos followed with just a brief interruption from a four legged stranger before it was time to all be seated in Bethnal Hall. Speeches out of the way it was time for everyone to enjoy their wedding breakfast wear sunglasses and take selfies. The pork pie wedding cake was cut and the dancefloor filled. A great day.
Congrats Mohini and Ed !