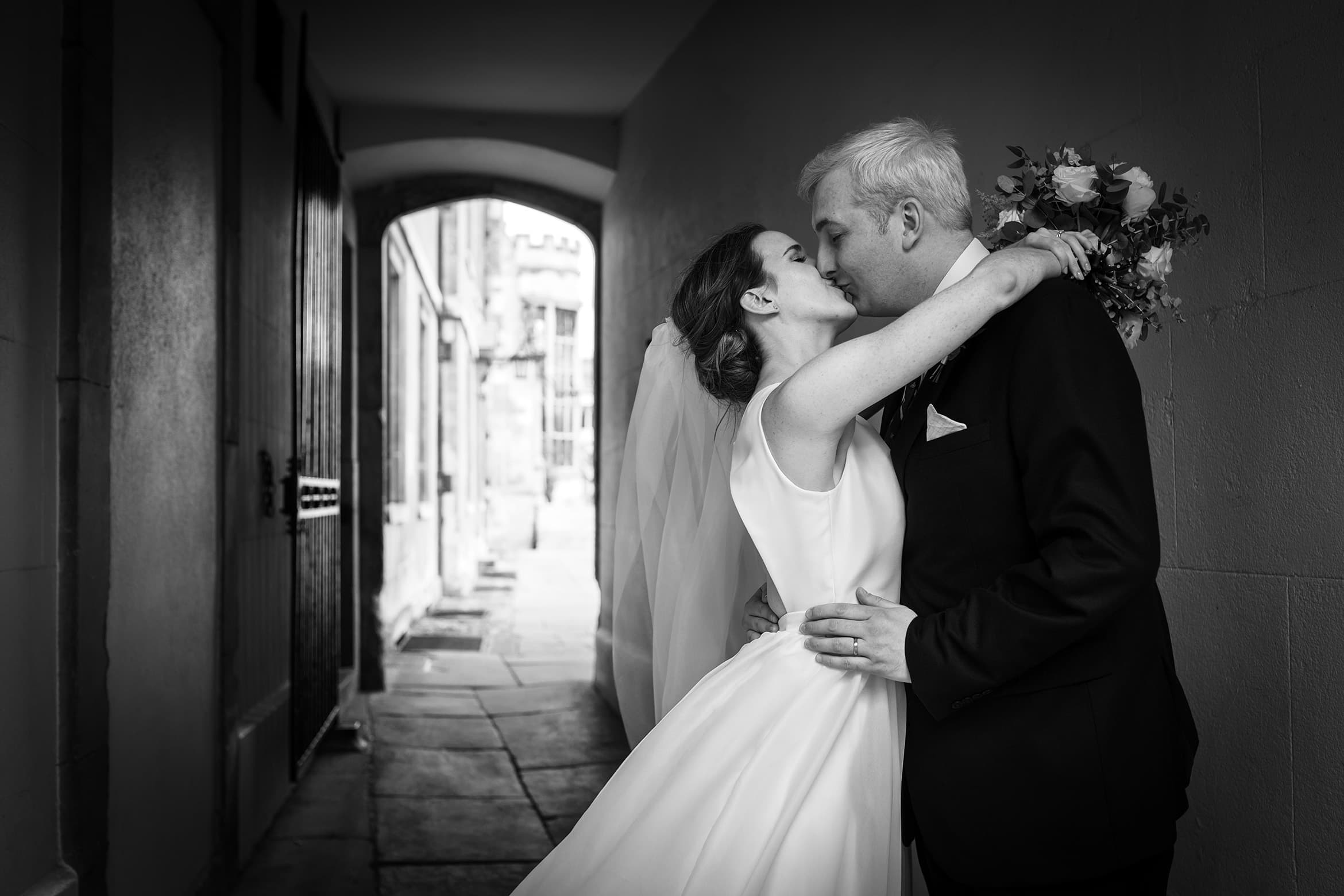 Cambridge College Wedding Photography - Emma and Stuart
A Cambridge college wedding at Trinity and Pembroke
A Cambridge college wedding is always quite an occasion! Not content with a single college Emma and Stuart took advantage of both Trinity and Pembroke colleges for their wedding day.
College weddings are usually only available for alumni – Stuart has been to Trinity and Emma was at Pembroke so they divided the day between the two sites. Emma got ready with the girls at Pembroke college, their ceremony was in the Trinity college chapel and we took advantage of the college grounds for some bride and groom portraits. Emma and Stuart bravely walked back to Pembroke through a tourist-packed Cambridge city centre to spend the rest of the day and evening.
My last visit to Pembroke college was a few years ago for Chrissie and Michael's wedding – the heavens opened on that day and we had an almighty thunderstorm to contend with. Chrissie was one of Emma's bridesmaids this time round and once again thunderstorms were forecast! The met office pessimism didn't come to pass and this wedding was bathed in sunshine from start to finish.
Wedding ceremony at Trinity college
I started with the girls in a cramped student dorm at Pembroke to catch the last of Emma's prep and her send-off in a taxi to Trinity. No room for me in the taxis so I walked to Trinity. The vagueries of Cambridge's one-way system meant I could beat them there on foot. After a quick chat with their unusually accommodating vicar ("do whatever you like"!) I caught the girl walking across the great court in front of the fountain and into the ceremony.
As with all the colleges, Trinity's chapel is a beautiful space to photograph and to get married in and then it was out into the sunshine. A quick send-off for the guests back to Pembroke and we took a walk around the grounds of Trinity for some photos of Emma and Stuart (almost) alone.
Wedding reception at Pembroke college
I love a city wedding where bride and groom brave the crowds and the weather was perfect for a stroll back through the centre of Cambridge. The streets were rammed with tourists and Emma and Stuart were cheered and congratulated all the way. I'm sure there are a few hundred photos of their walk on Instagram now as well.
We arrived at Pembroke to join the guests lounging on the lawns in the sunshine. Just a few group photos for me to take before it was into the immaculately laid out dining hall for the wedding breakfast. After some great speeches we enjoyed the balmy evening in the courtyard before Emma enthusiastically banged the dinner gong to bring everyone back indoors for the cake cutting and dancing. What a fab day!
Congrats Emma and Stuart!
Credits : Pembroke College, Flowers by The Country Flower Company ,DJ was CF Entertainment