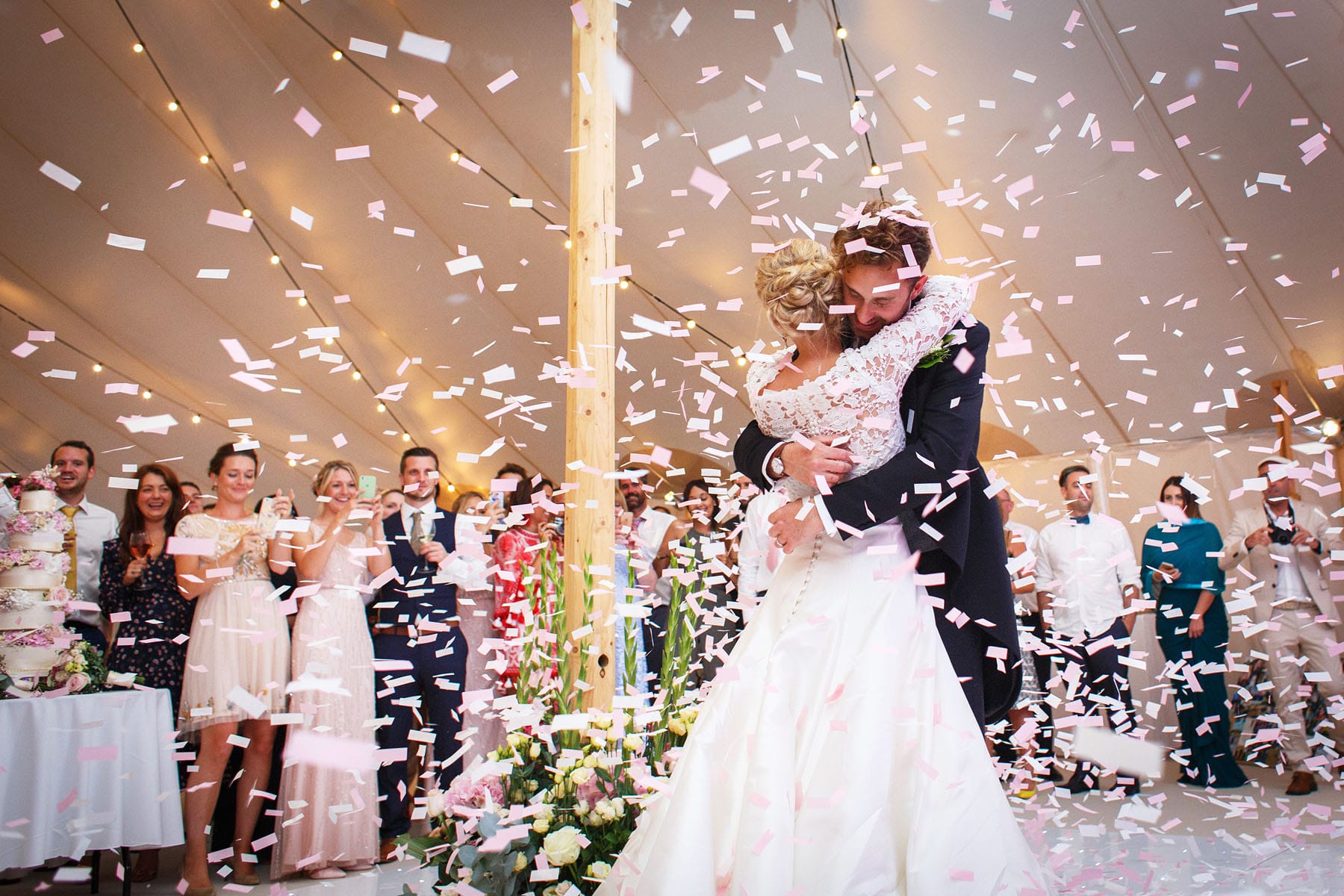 Summer Marquee Wedding | Holly and Kyle
A summer marquee wedding in Oxfordshire
Holly and Kyle's summer marquee wedding was one of those where I can sort of hit the ground running – almost exactly a year earlier I had been in Oxfordshire in exactly the same spot for her sister Pippa's wedding to Mark. But if you go and take a look, you'll see their rainy day wedding was quite a different affair!
No such concerns for Holly and Kyle, the forecast was for a balmy summer's day and that's exactly what we got. I popped in on the girls who were getting ready at Holly's parents' house and then it was over to Sydenham for some photos of St Mary's church while I waited for the boys to arrive at the pub opposite. And waited. And waited. The boys made a leisurely arrival and I just had time for a couple of photos before I had to rush back to catch Holly getting into her dress. Then a dash back to the church just as the guests filed in before Holly's arrival in her dad's vintage Rolls Royce.
Into the church and only a slight sense of deja vu as I shot from exactly the same spot I'd been in a year earlier, but with the sisters swapping roles as bride and bridesmaid. There was a little drama as one of the readers was stuck in traffic, but another guest gamely stepped up at the last minute to read the second reading. After the ceremony, it was a quick dash through a confetti tunnel and into the waiting Rolls and a quick getaway while the guests boarded their beautiful vintage wedding bus.
The grounds at the cottage were looking spectacular and behind the trees was one of the most impressive marquees I've seen at a wedding, technically it's called a Sperry tent and had a graceful, elegant feel for such a large space. As the guest enjoyed drinks in the garden we snuck away for shots with the family horses at the nearby stables before some family groups on the lawn and then it was into the marquee. Holly and Kyle were suprised by a confetti cannon entrance and then straight into the speeches and wedding breakfast.
Sunset came and we were treated to a balmy summers evening and more confetti for the first dance. The band were fantastic and the dancefloor quickly filled and as the last light left the sky it was time for me to leave.
What a day! Congrats Holly and Kyle!
Suppliers
Event planning and catering by 81Events
The amazing Sperry tent by Papakata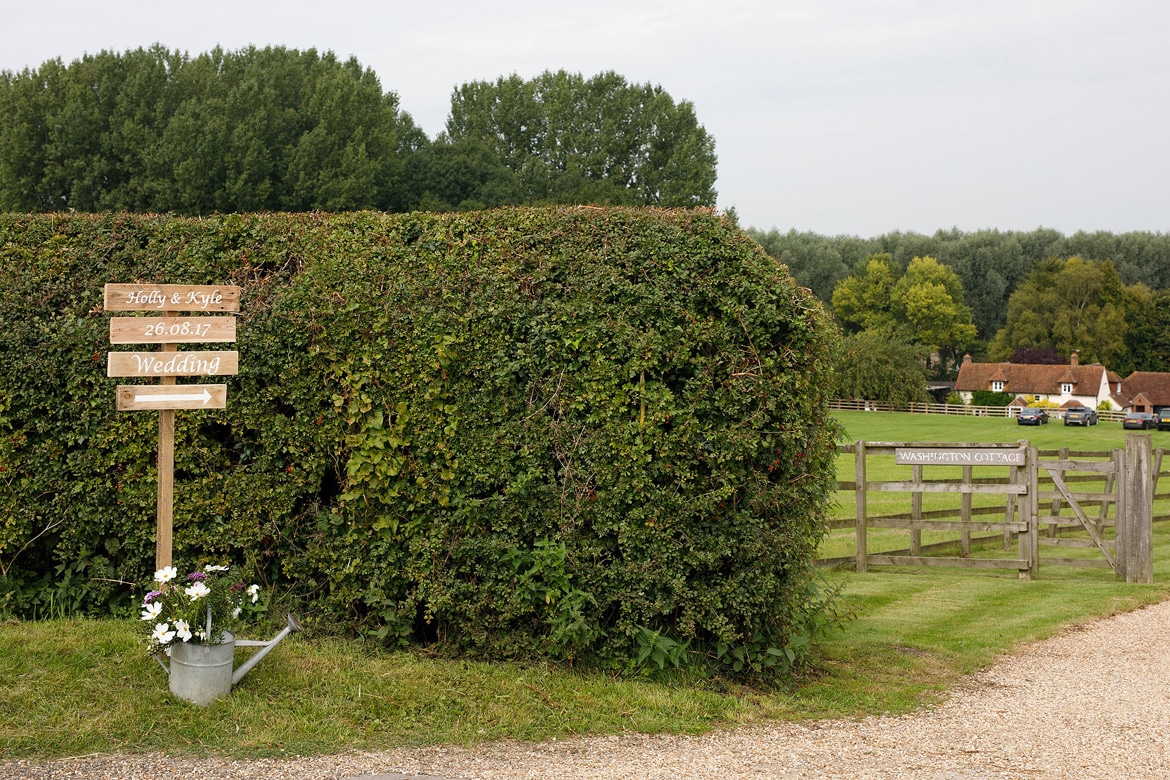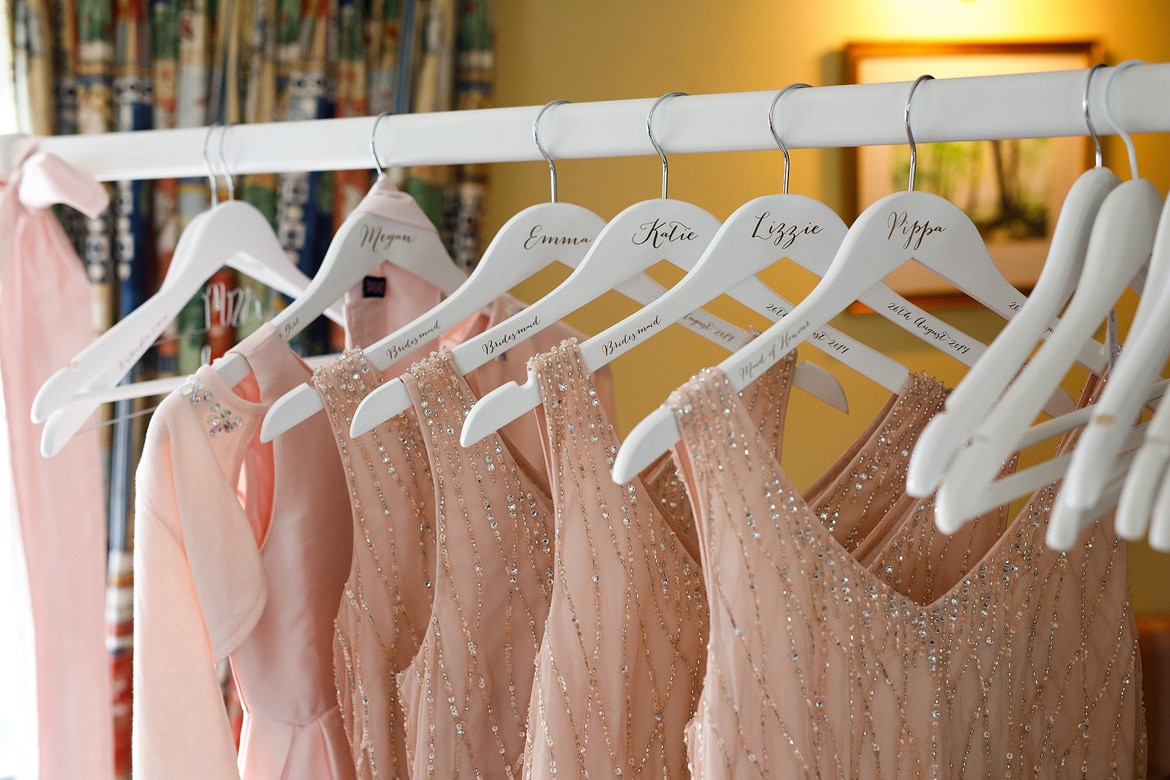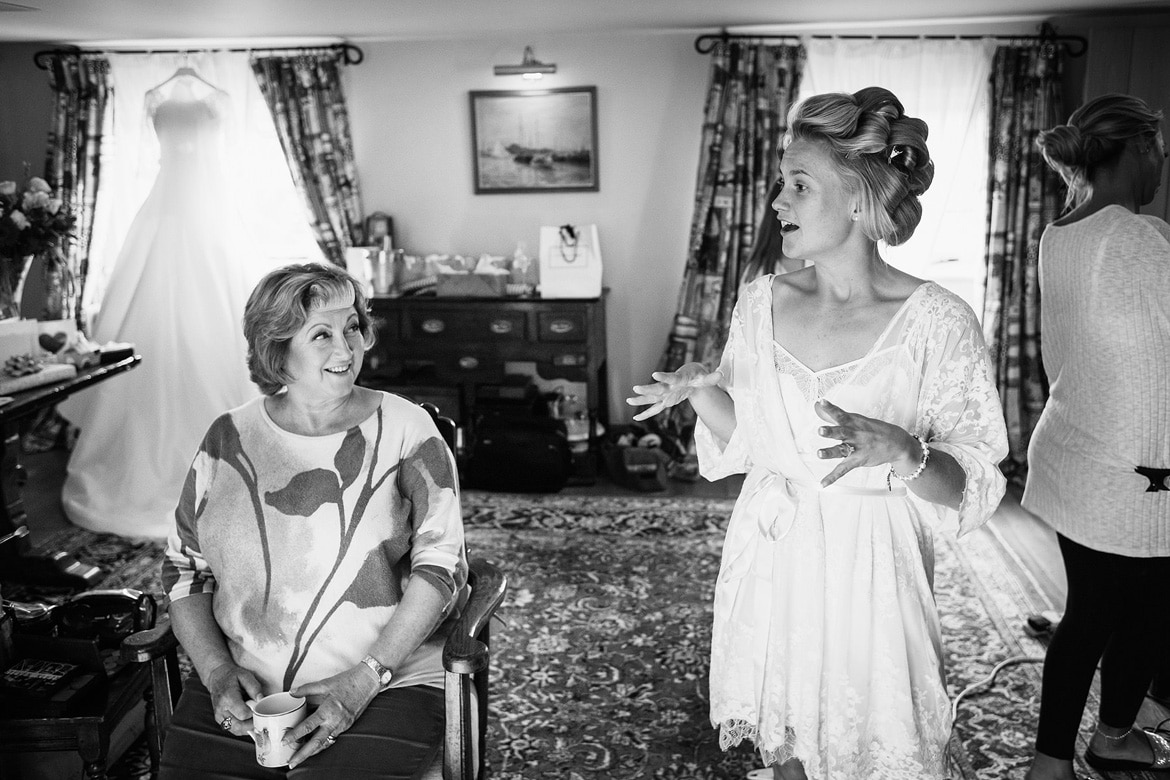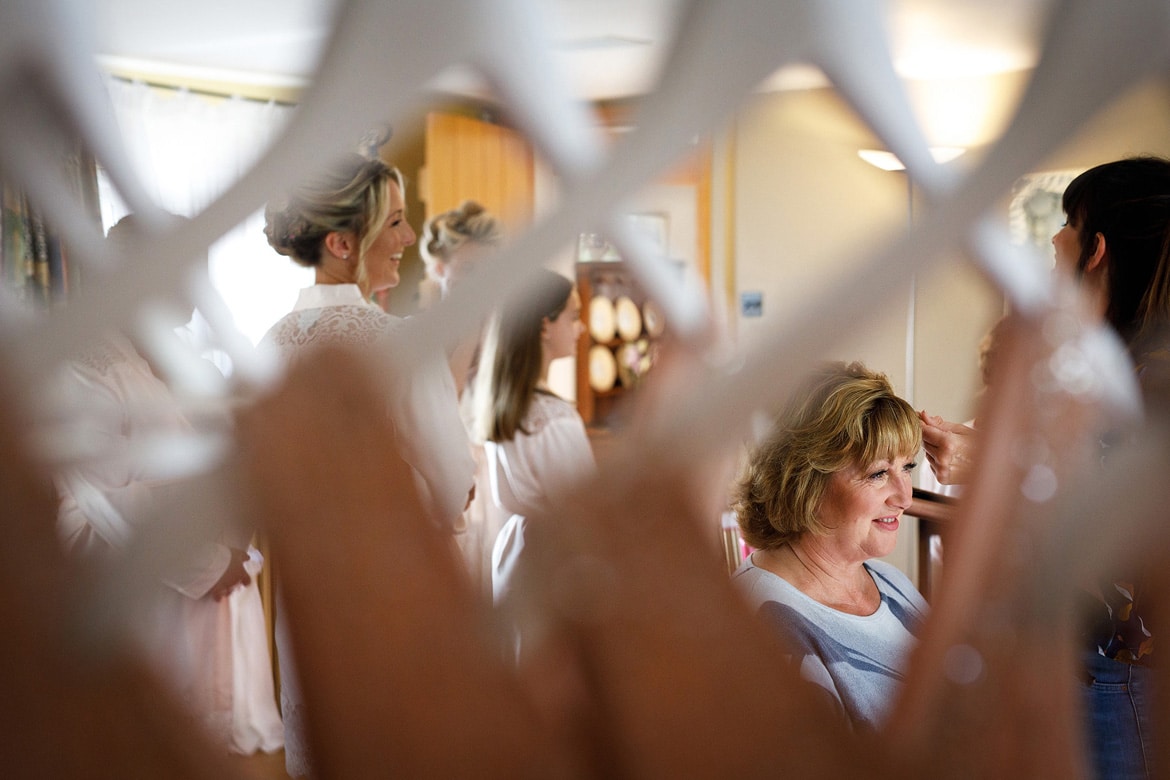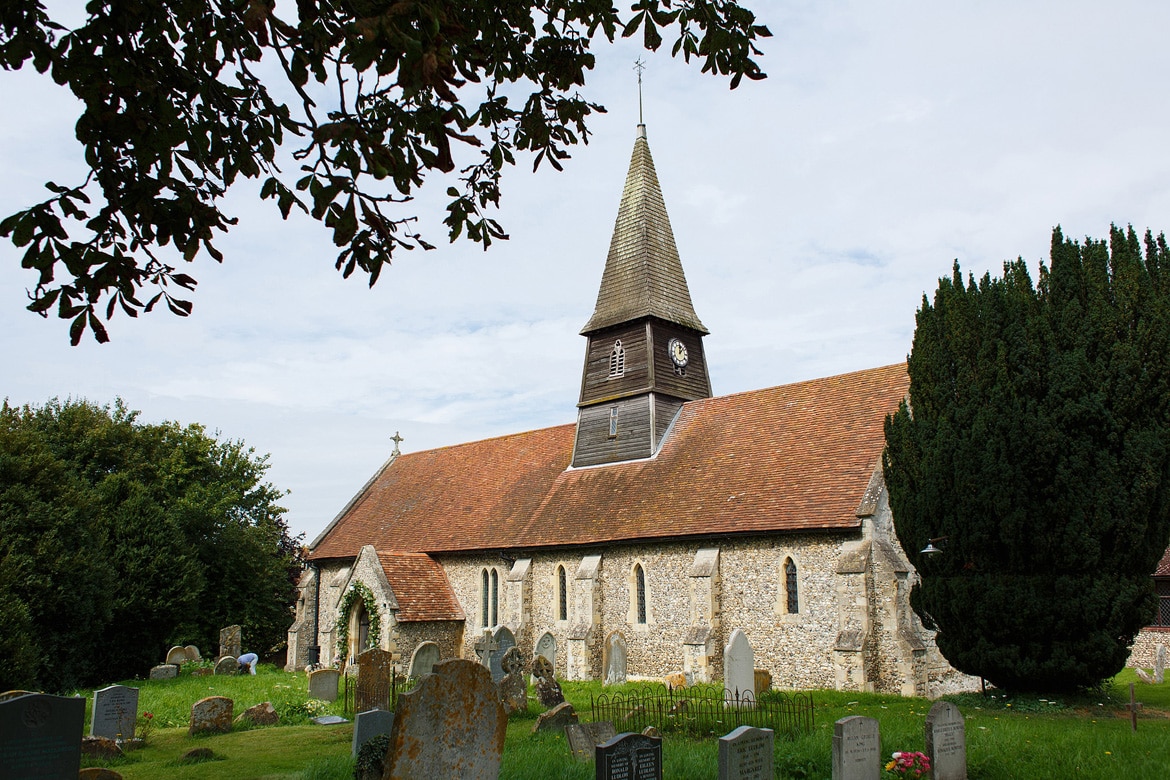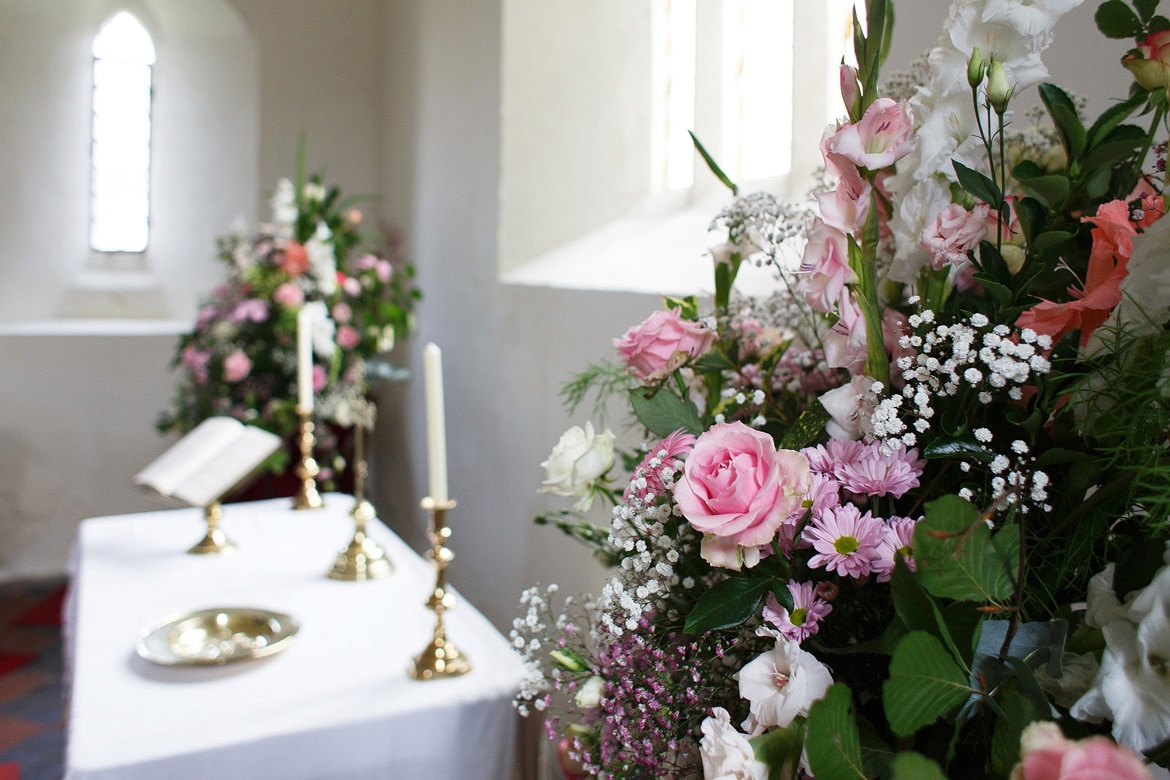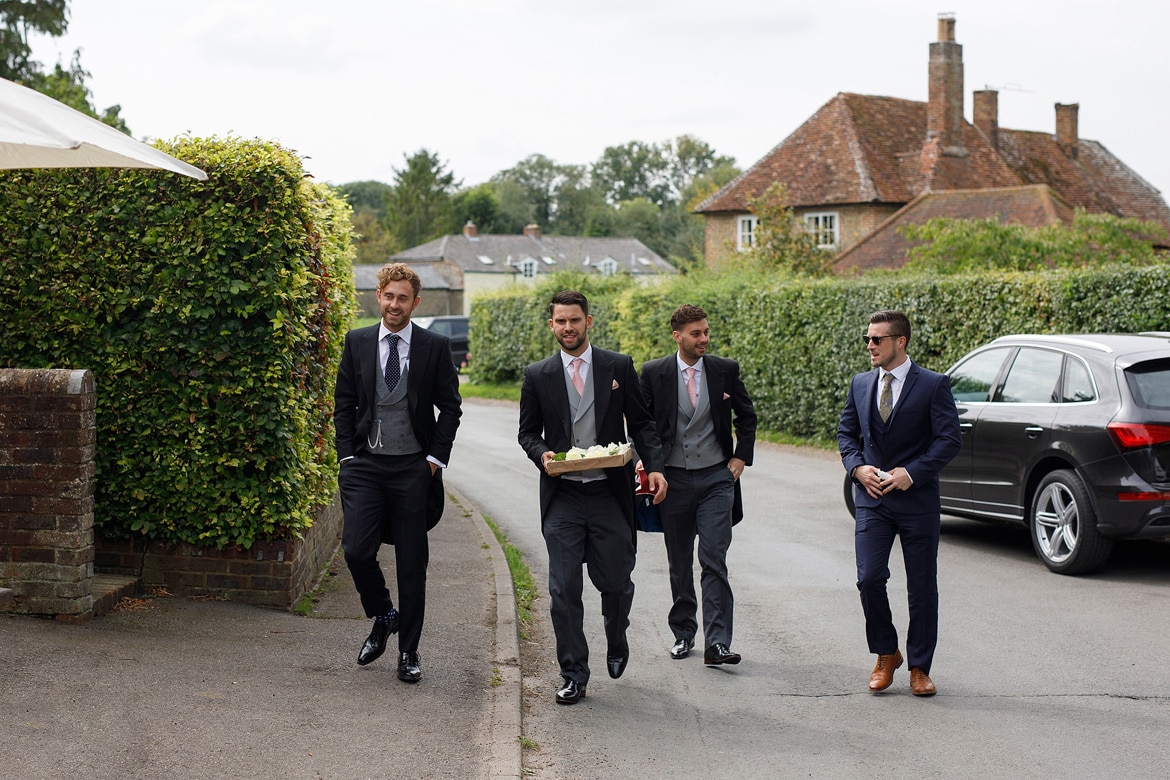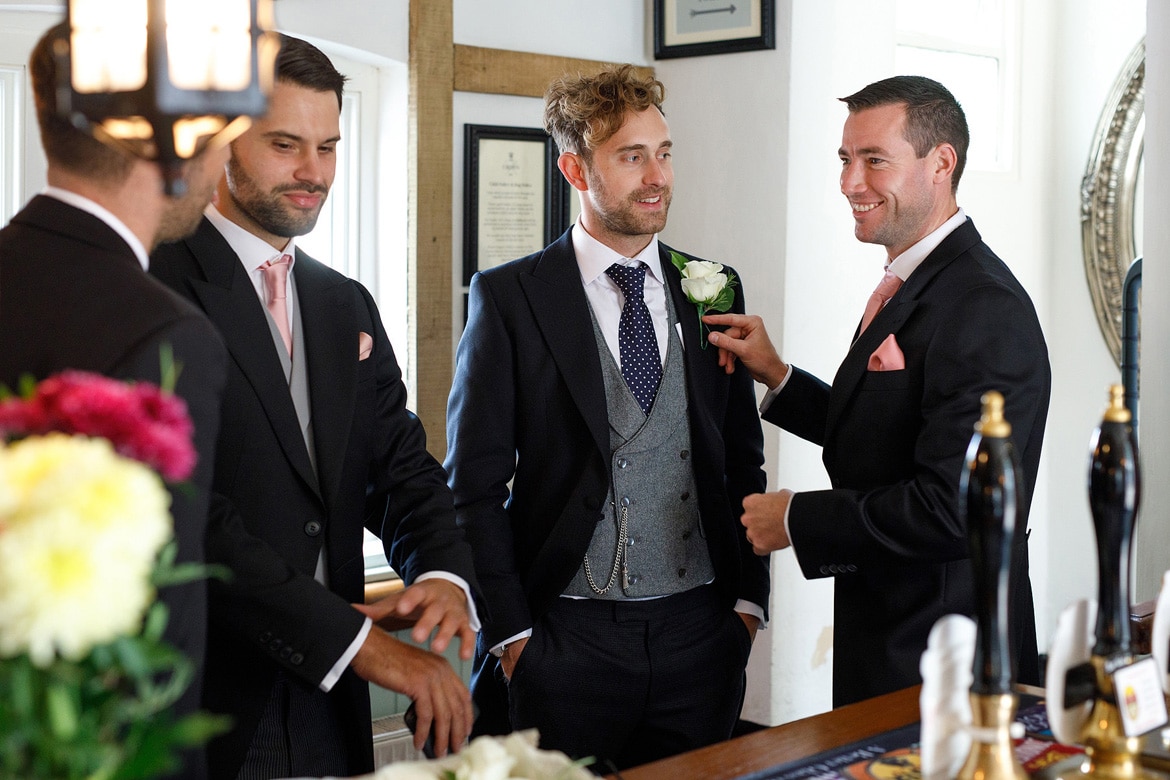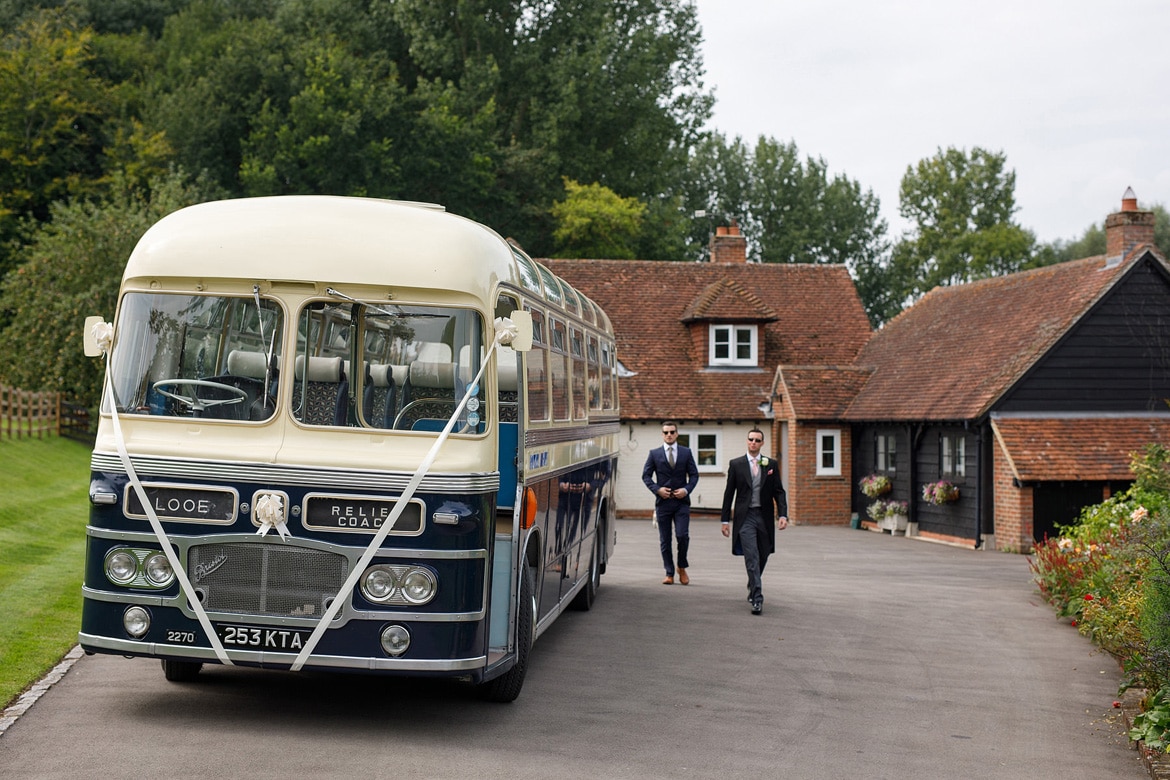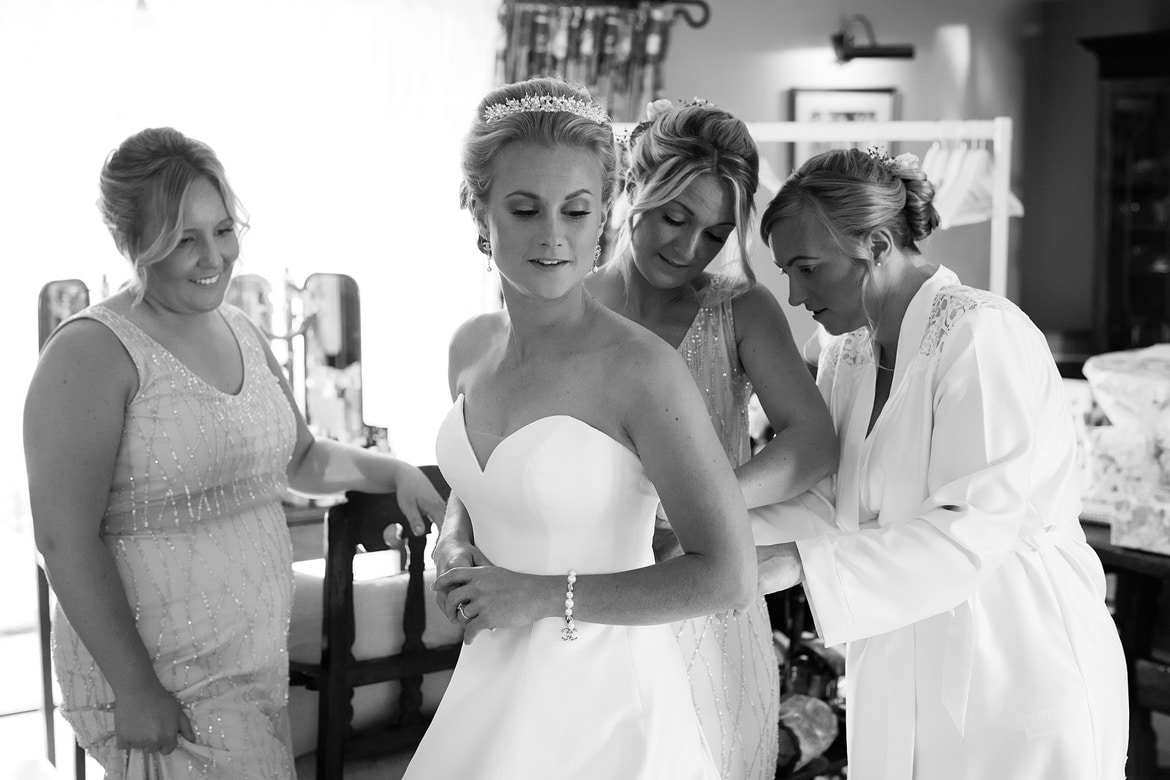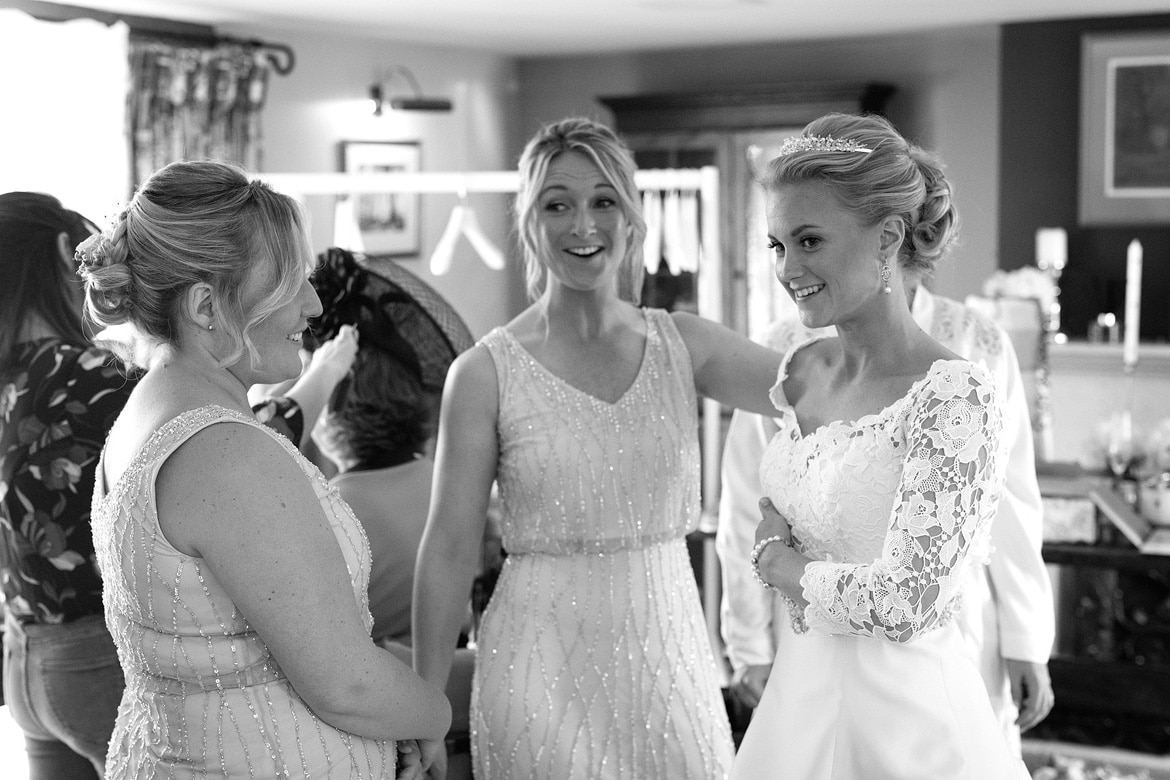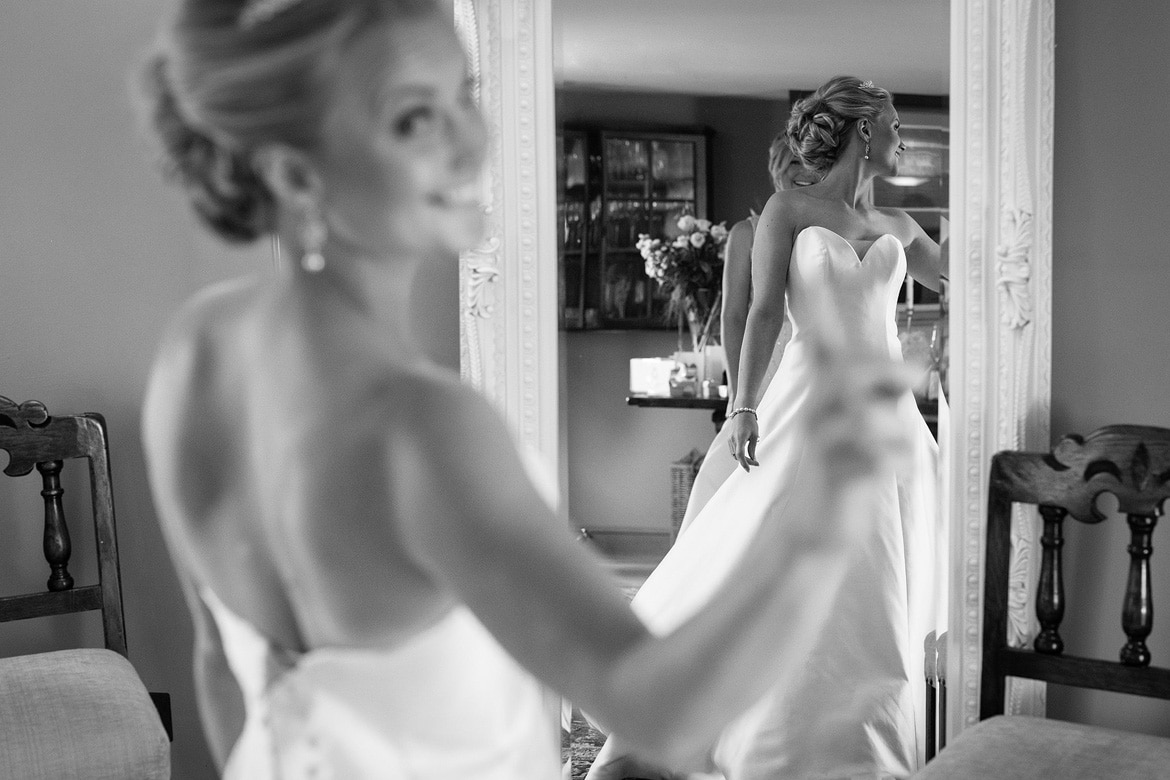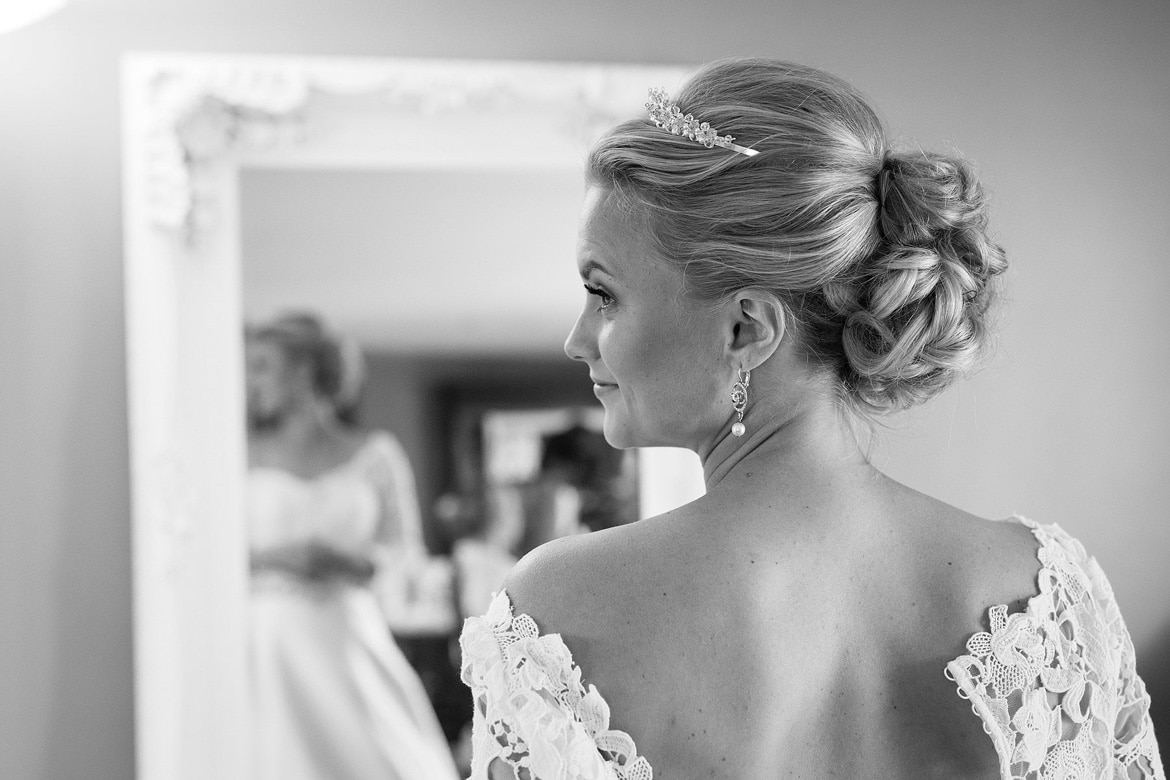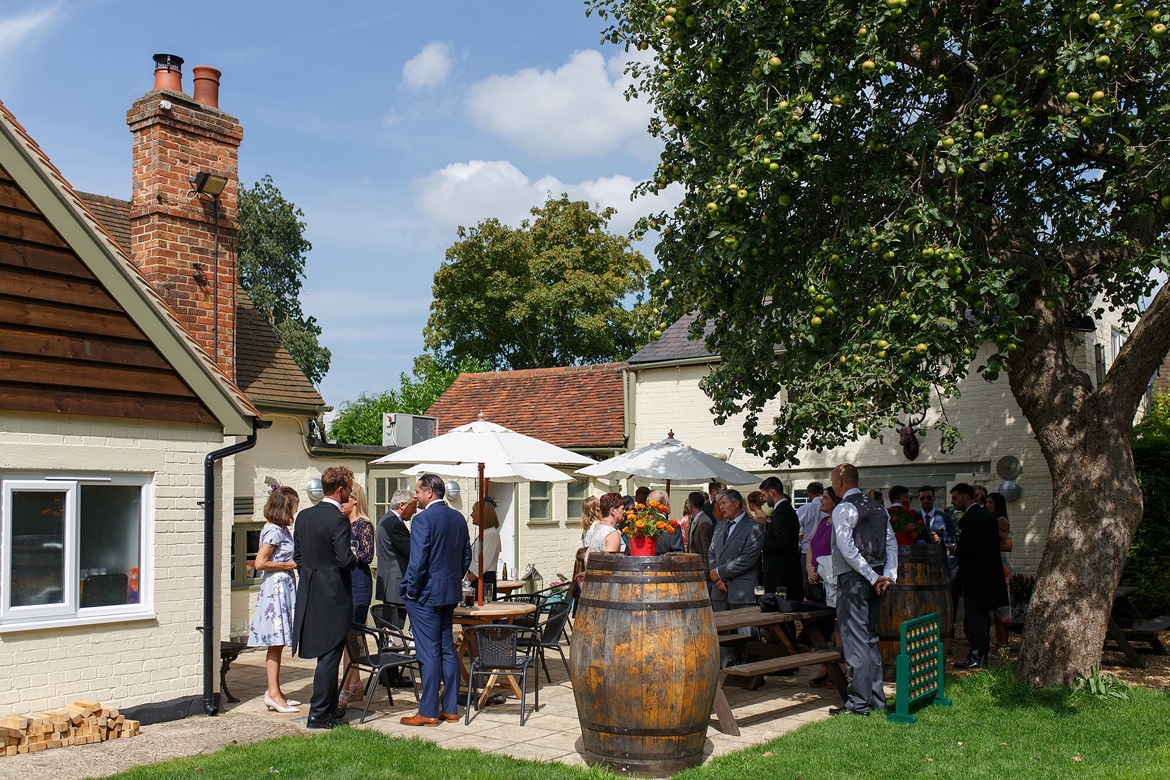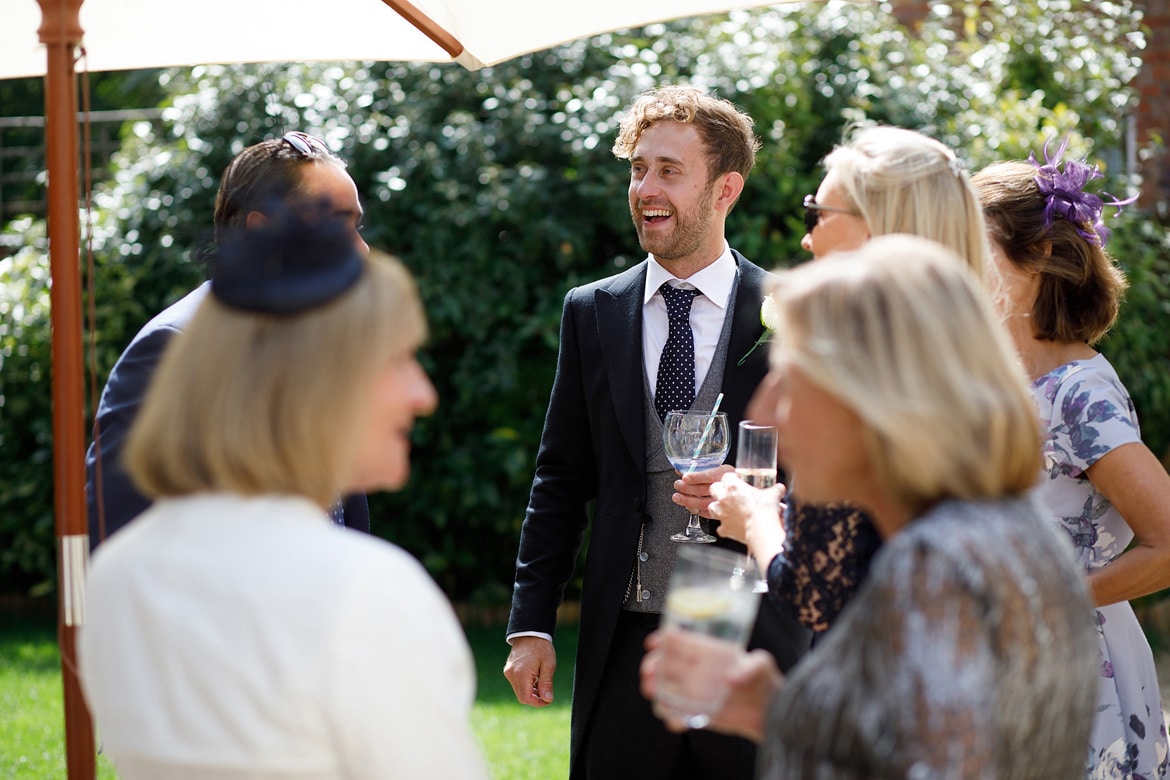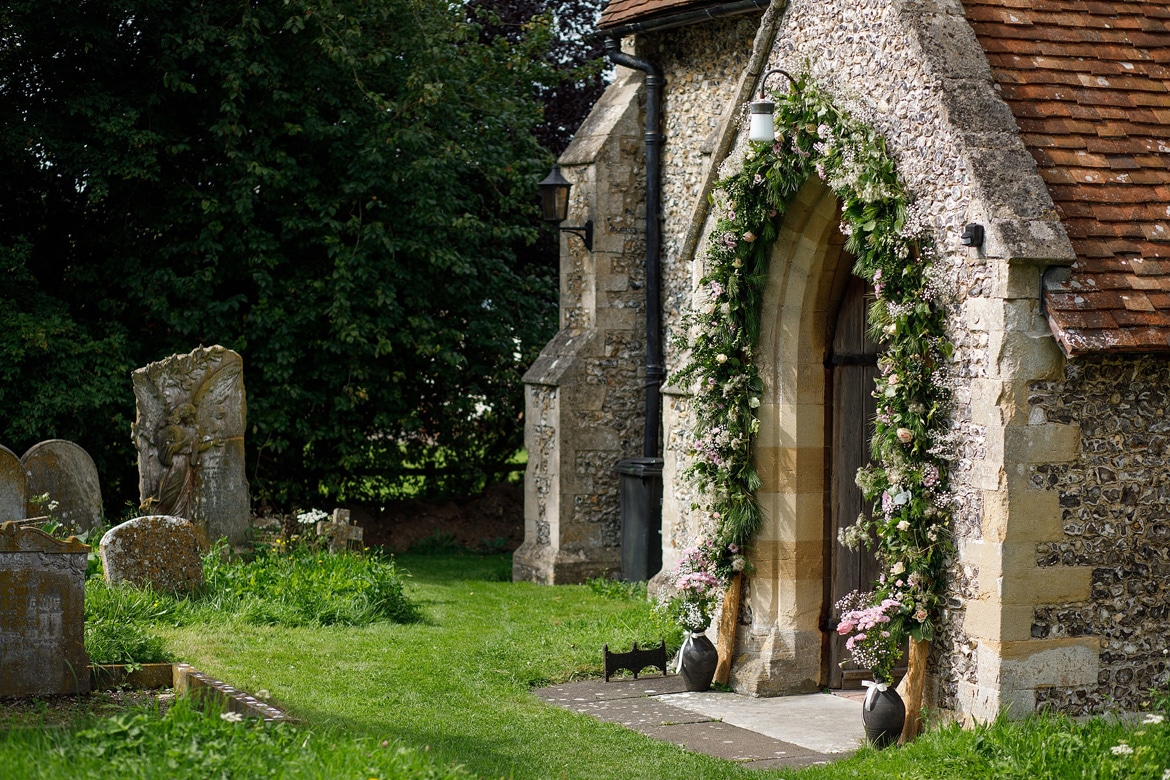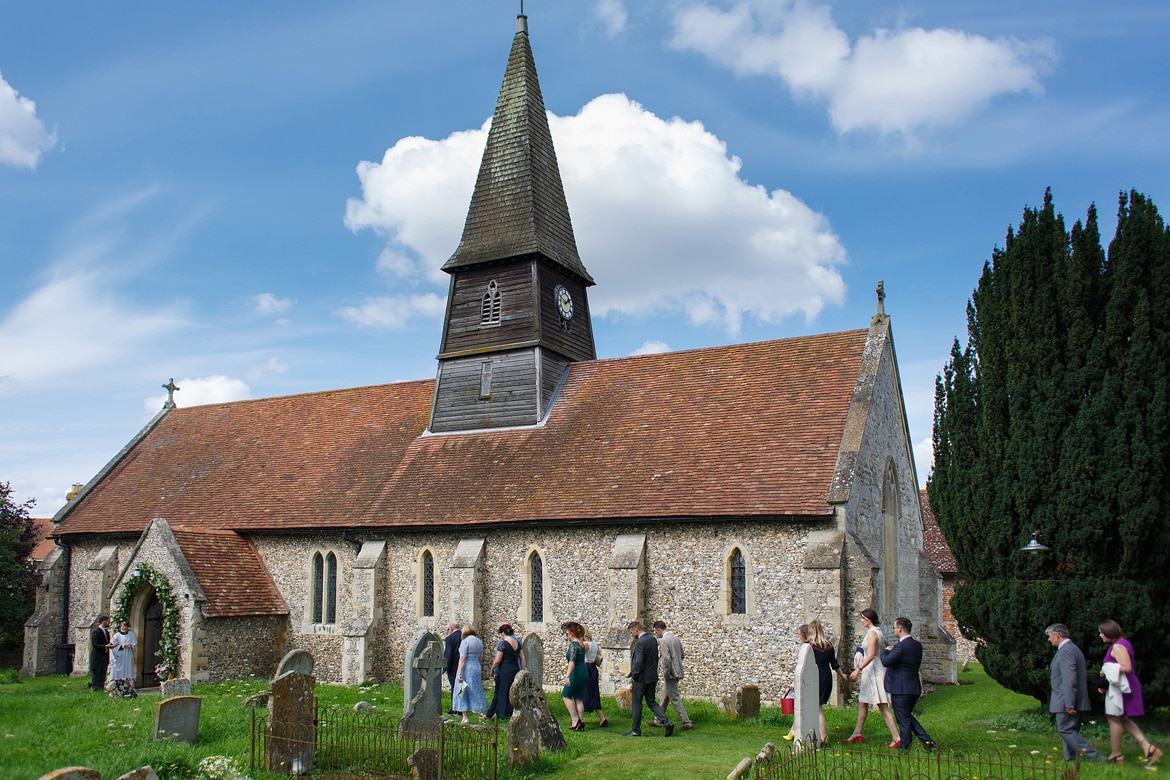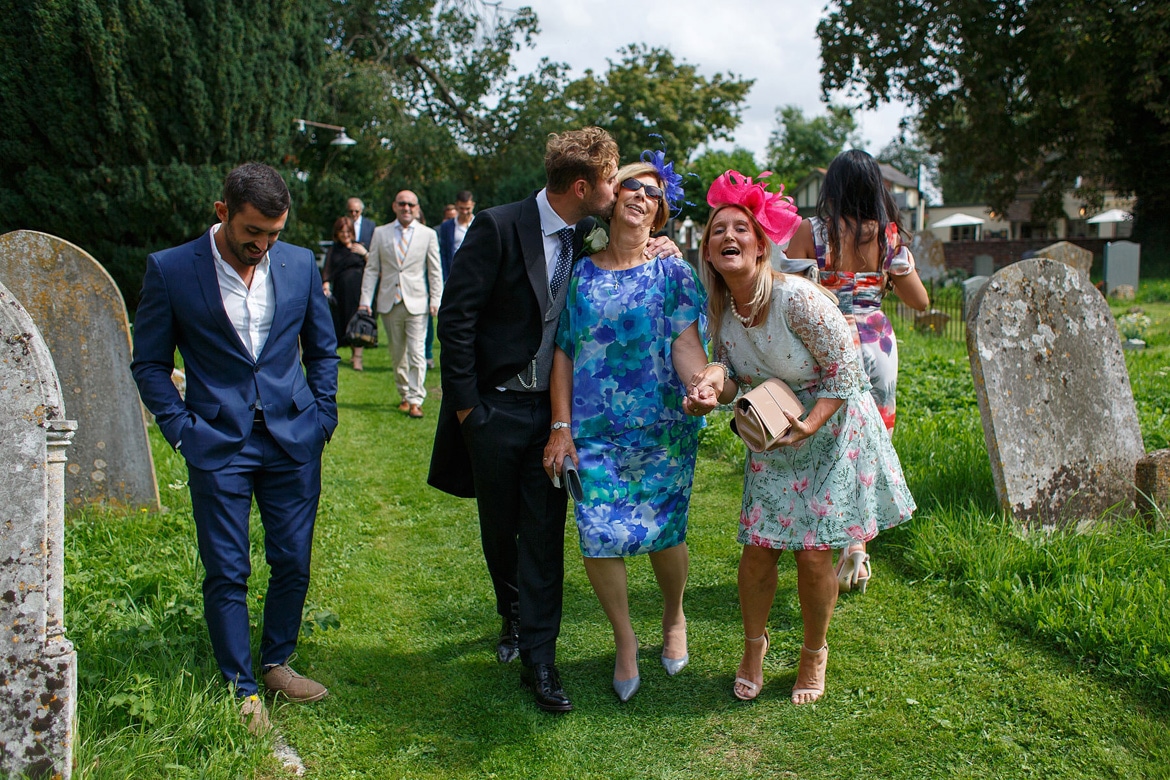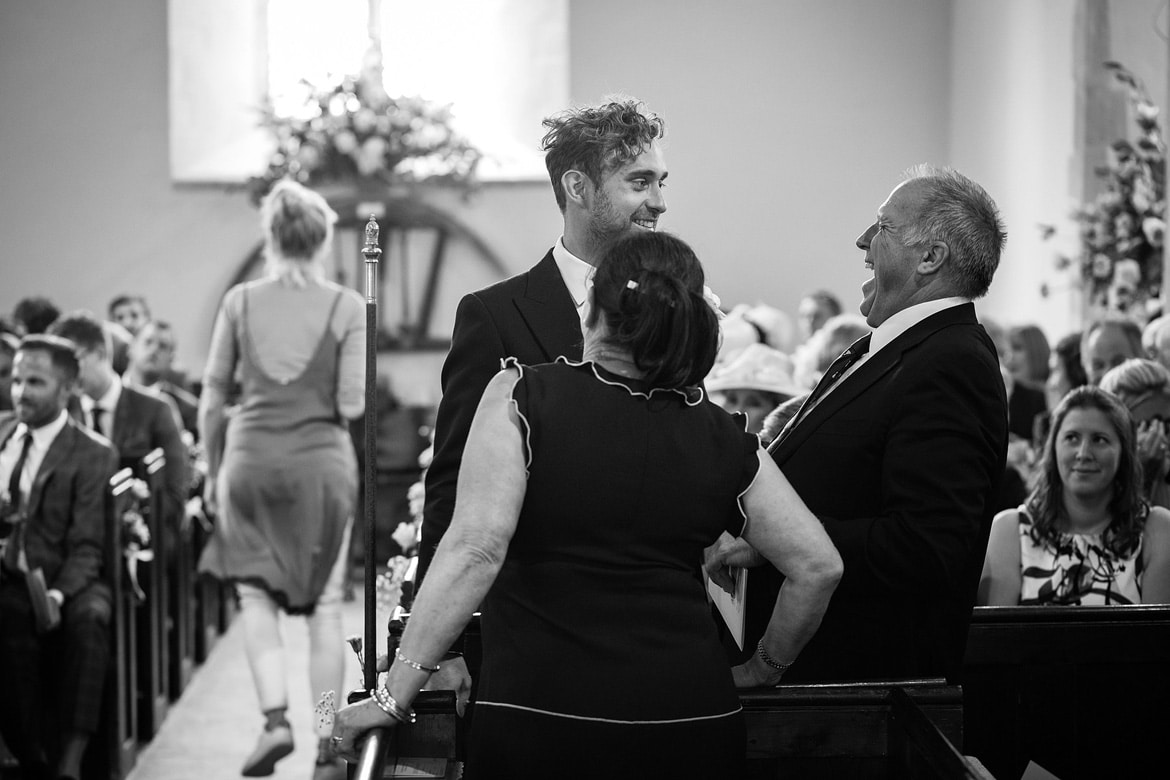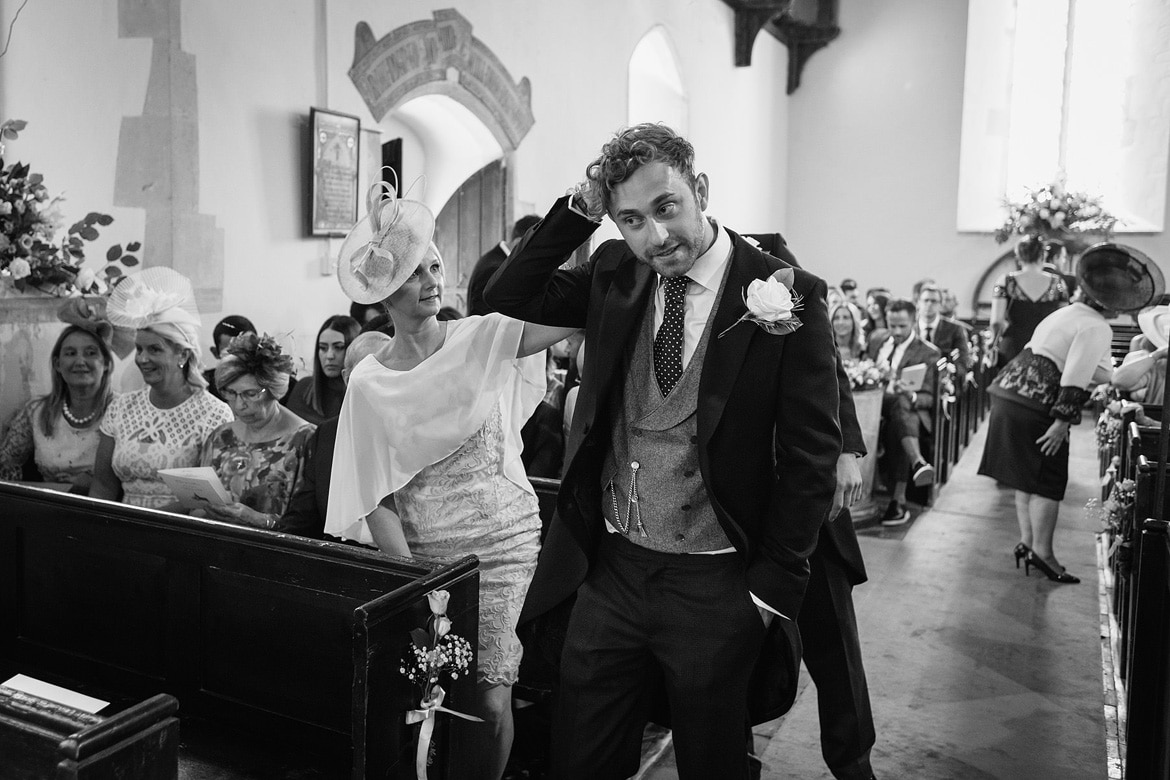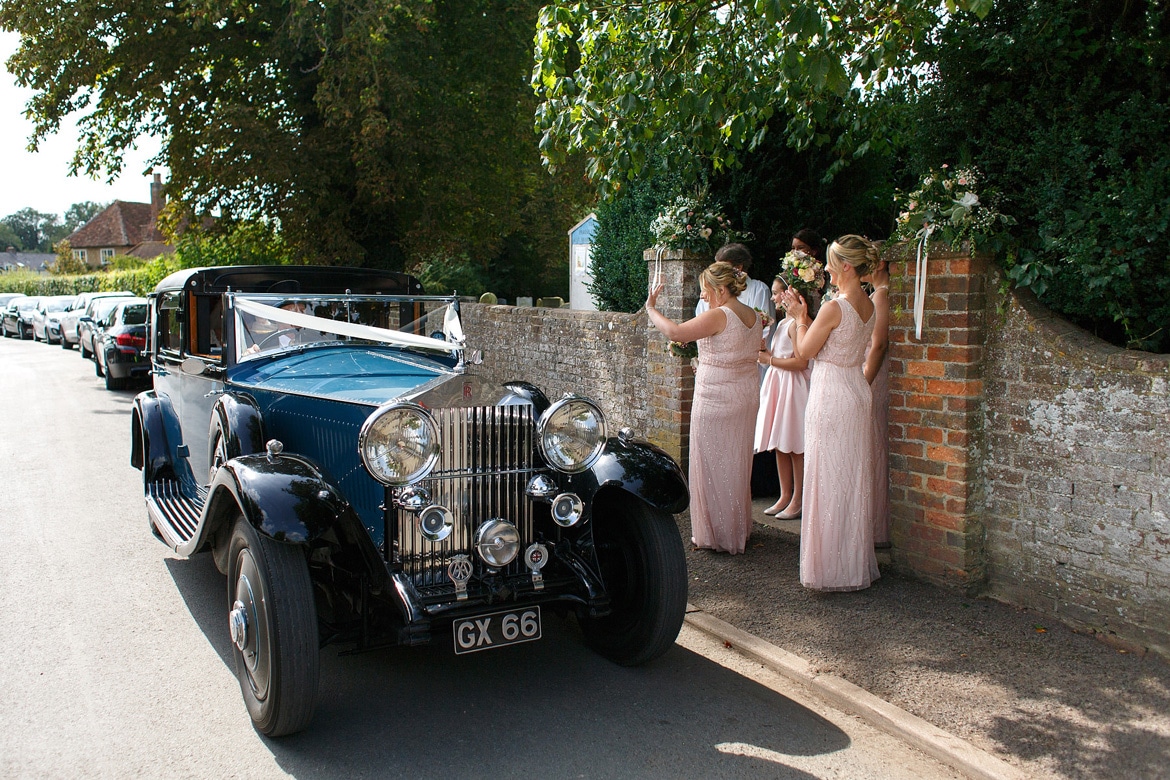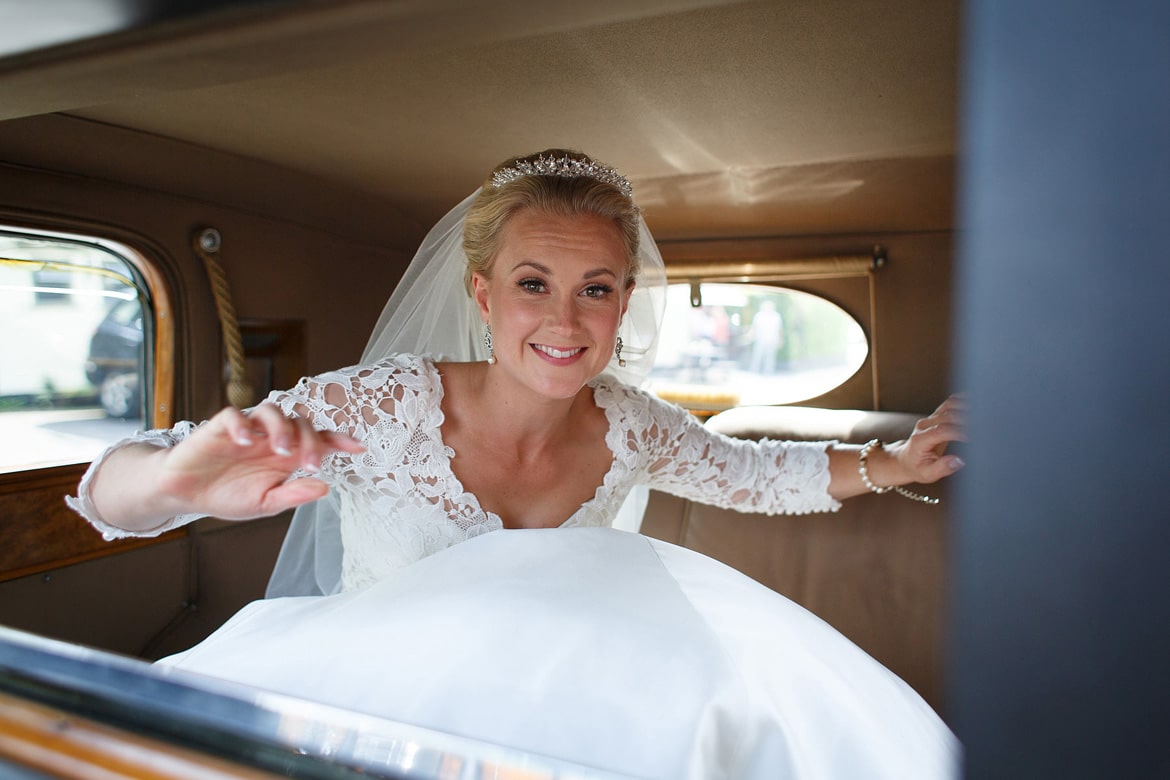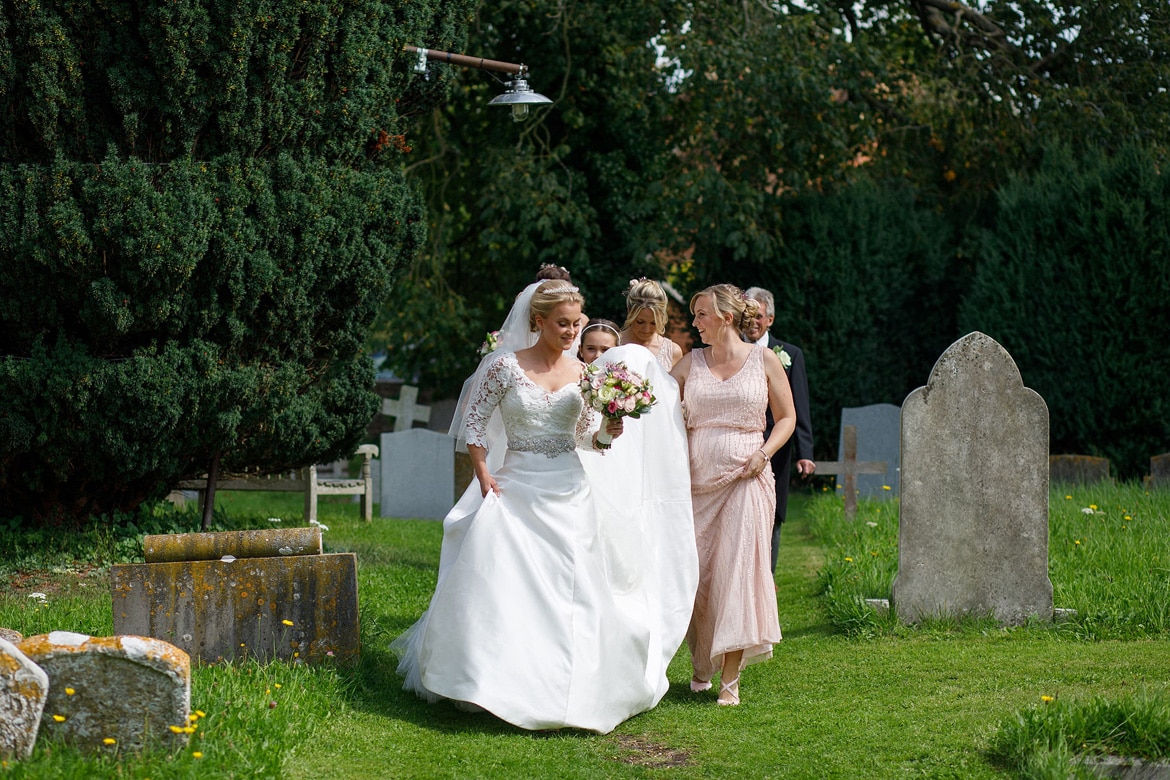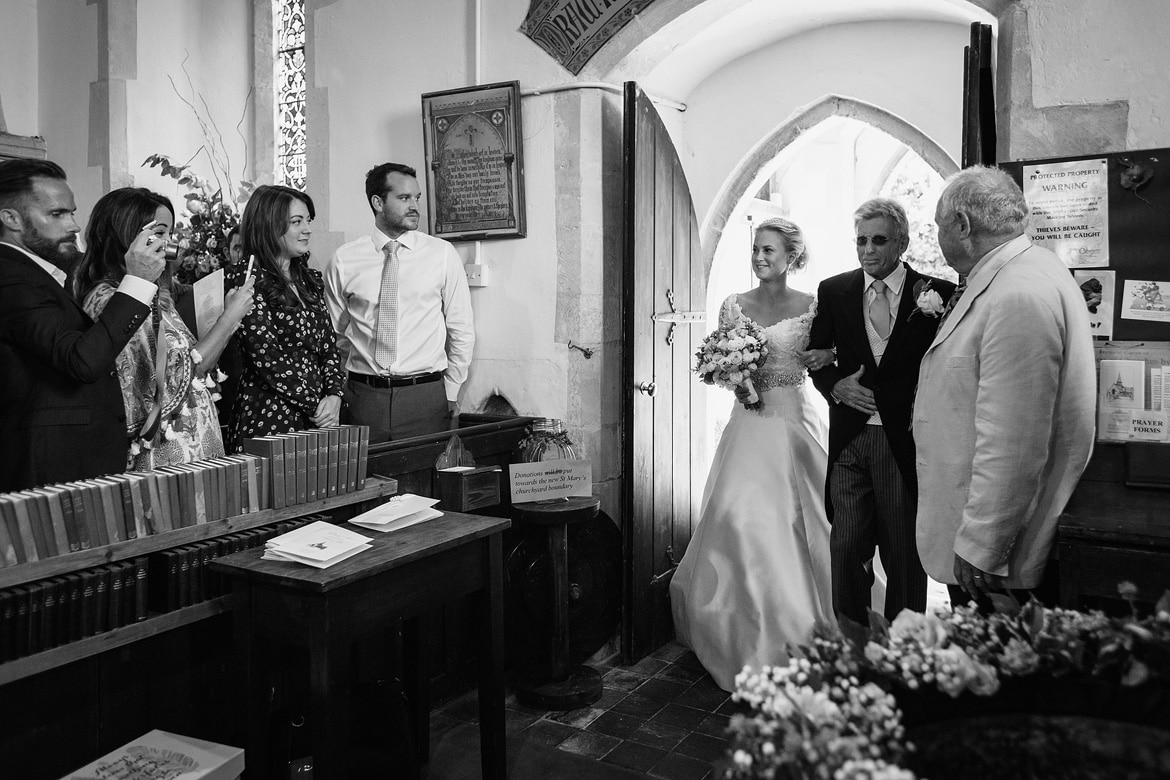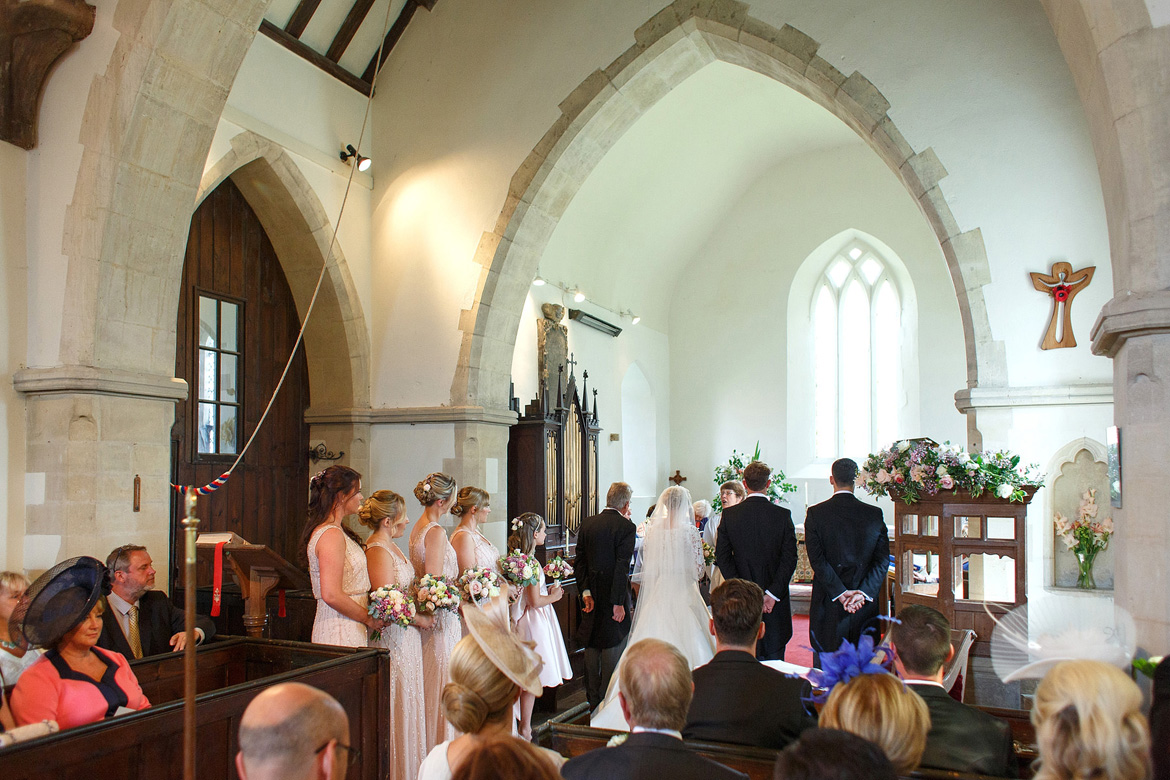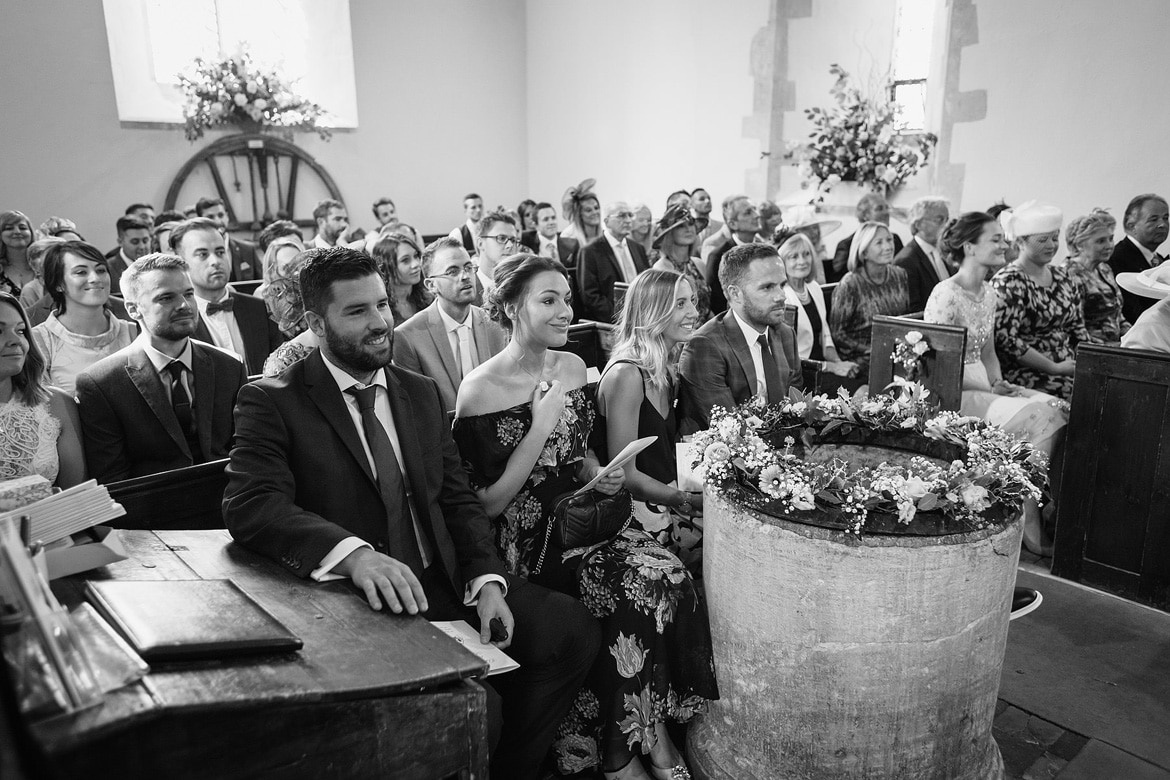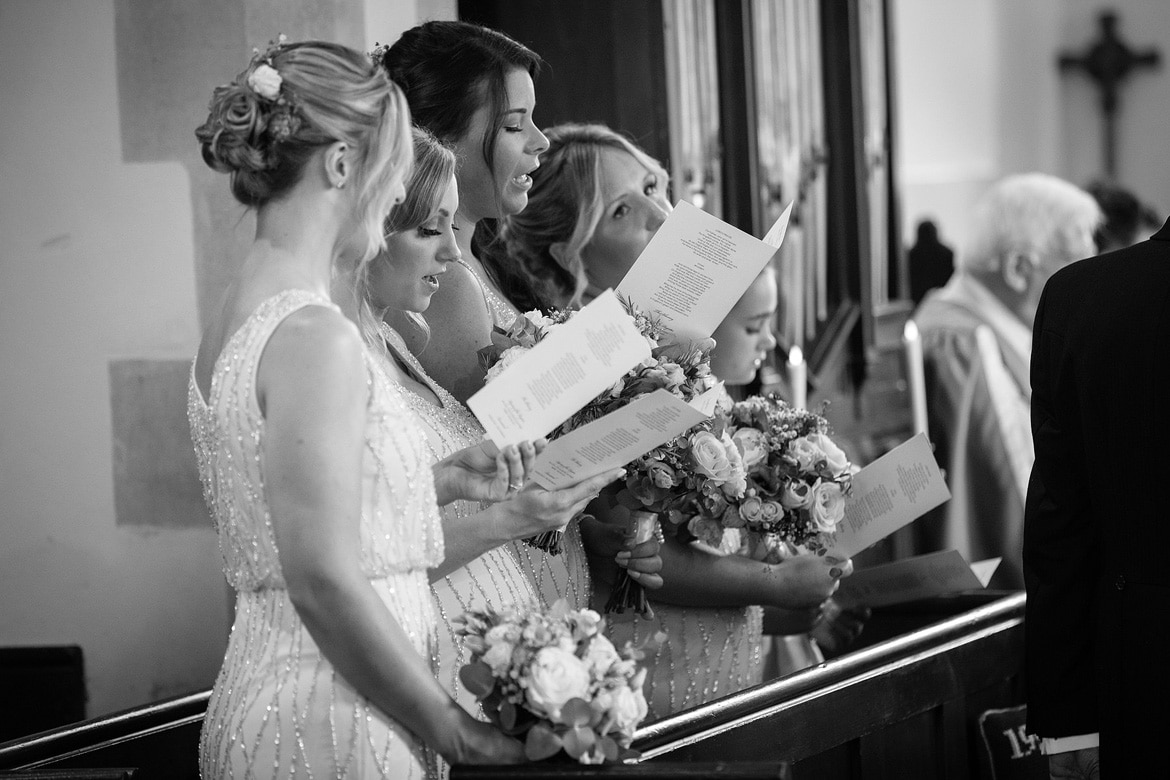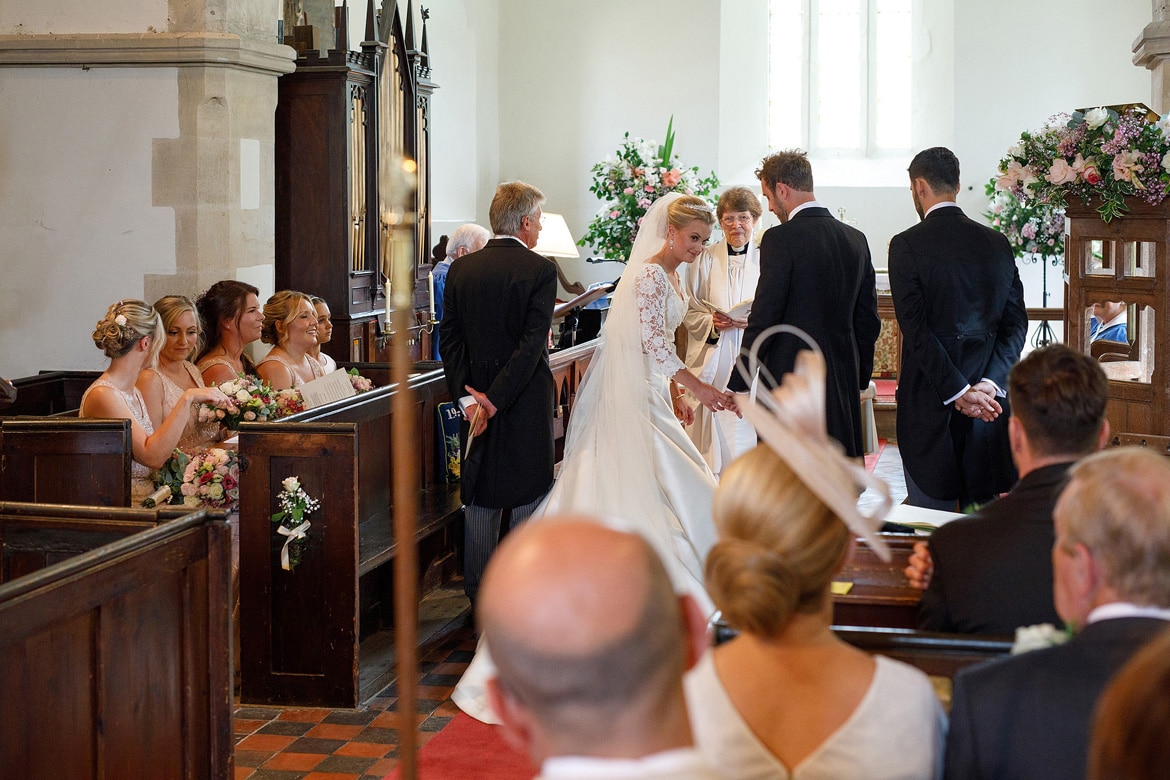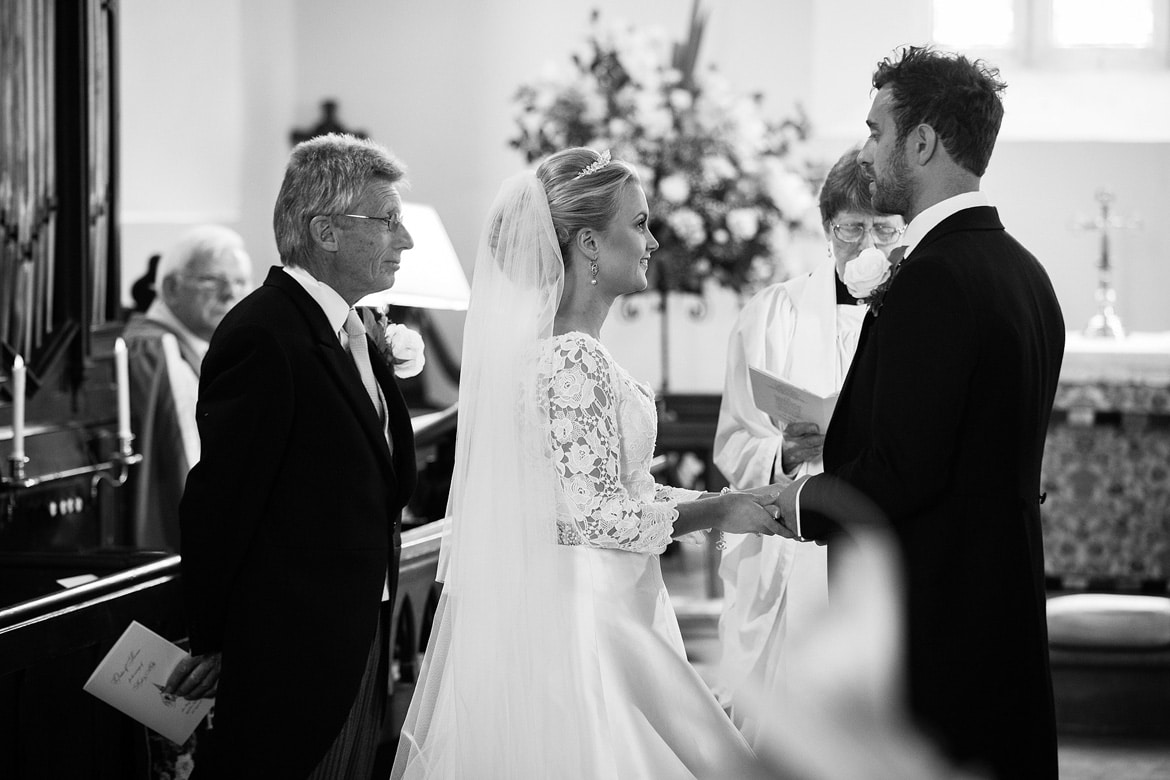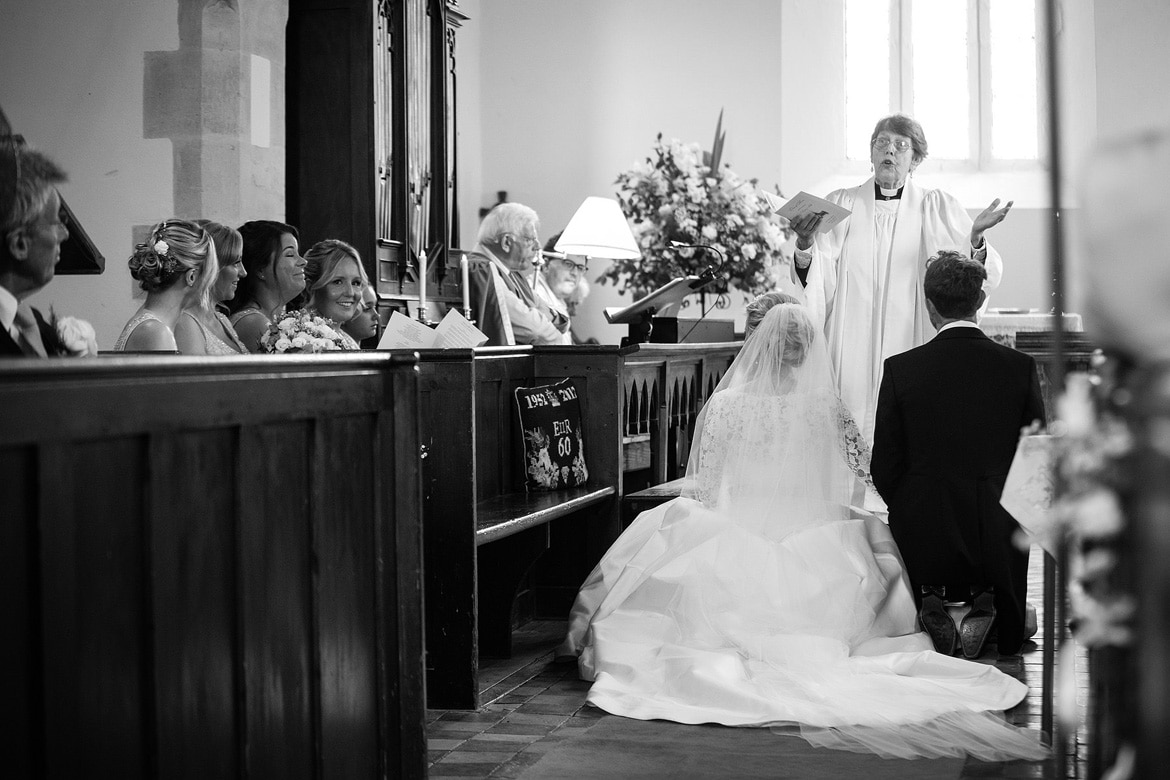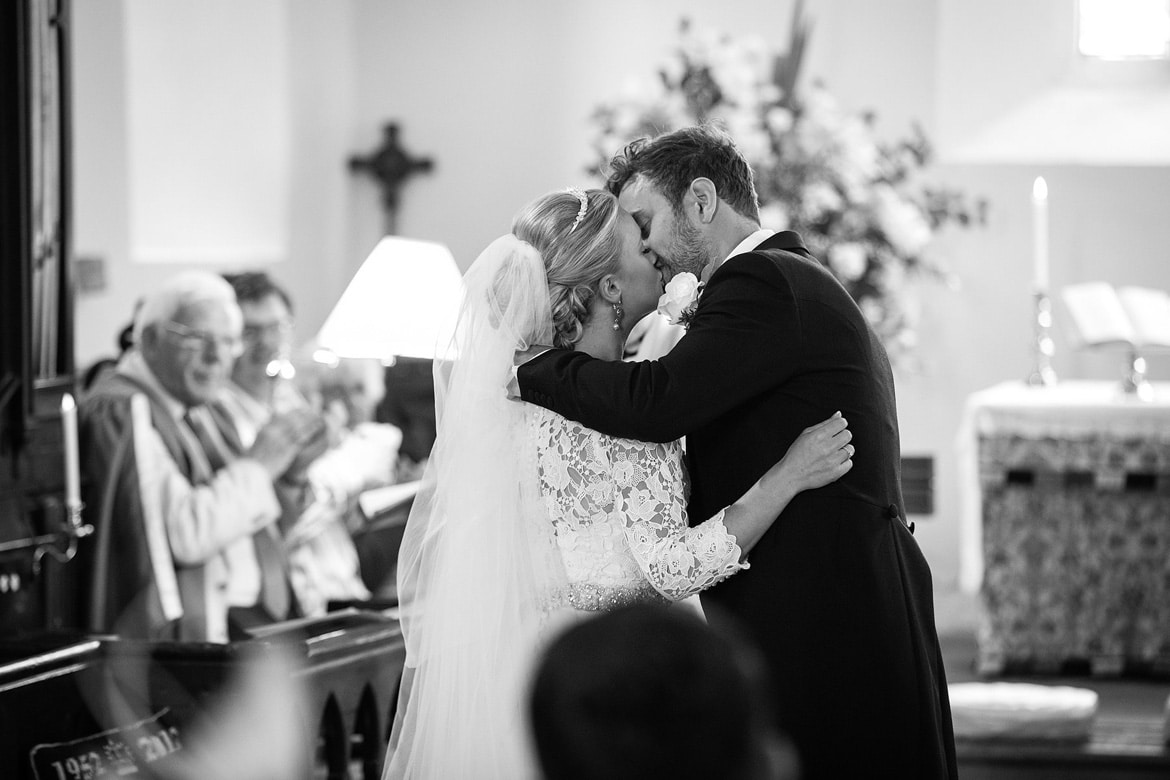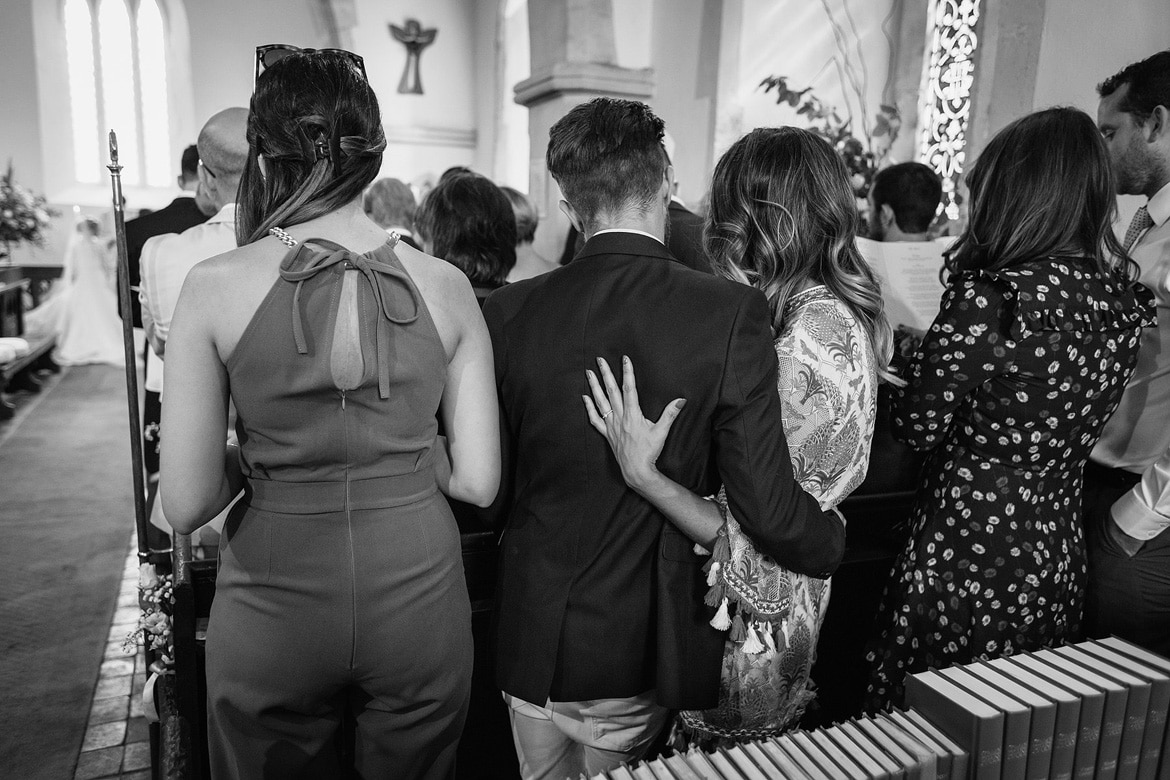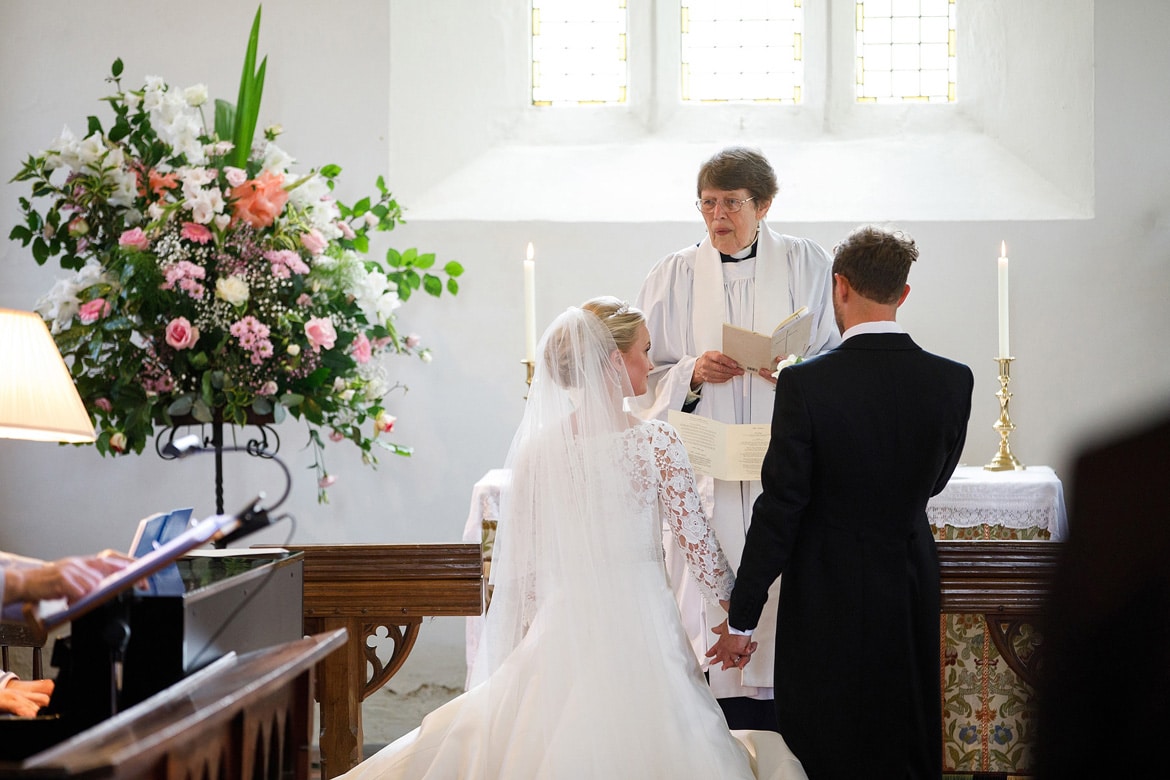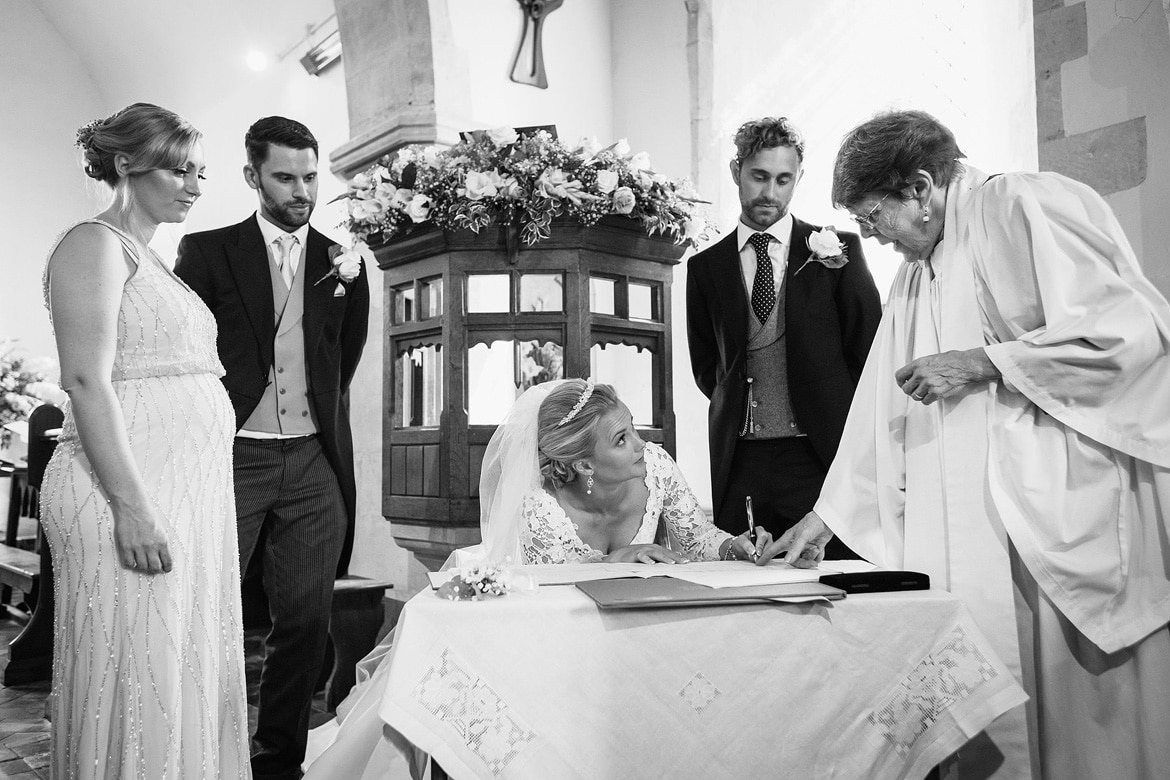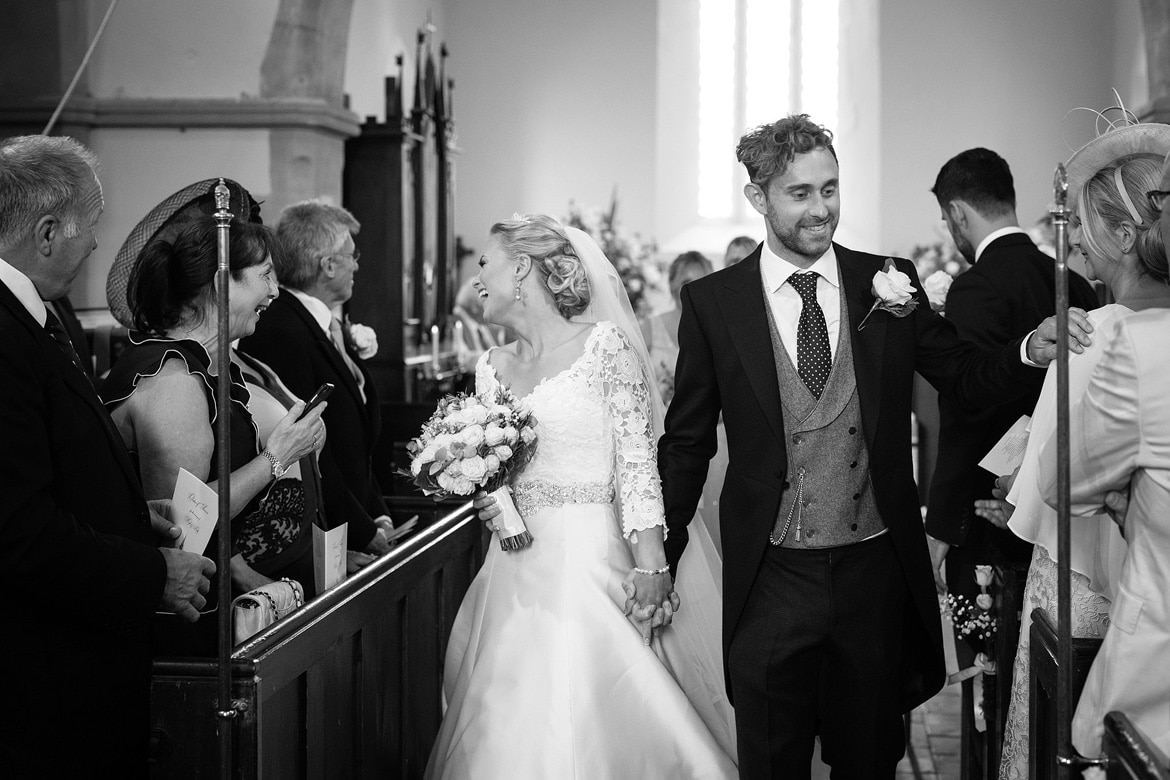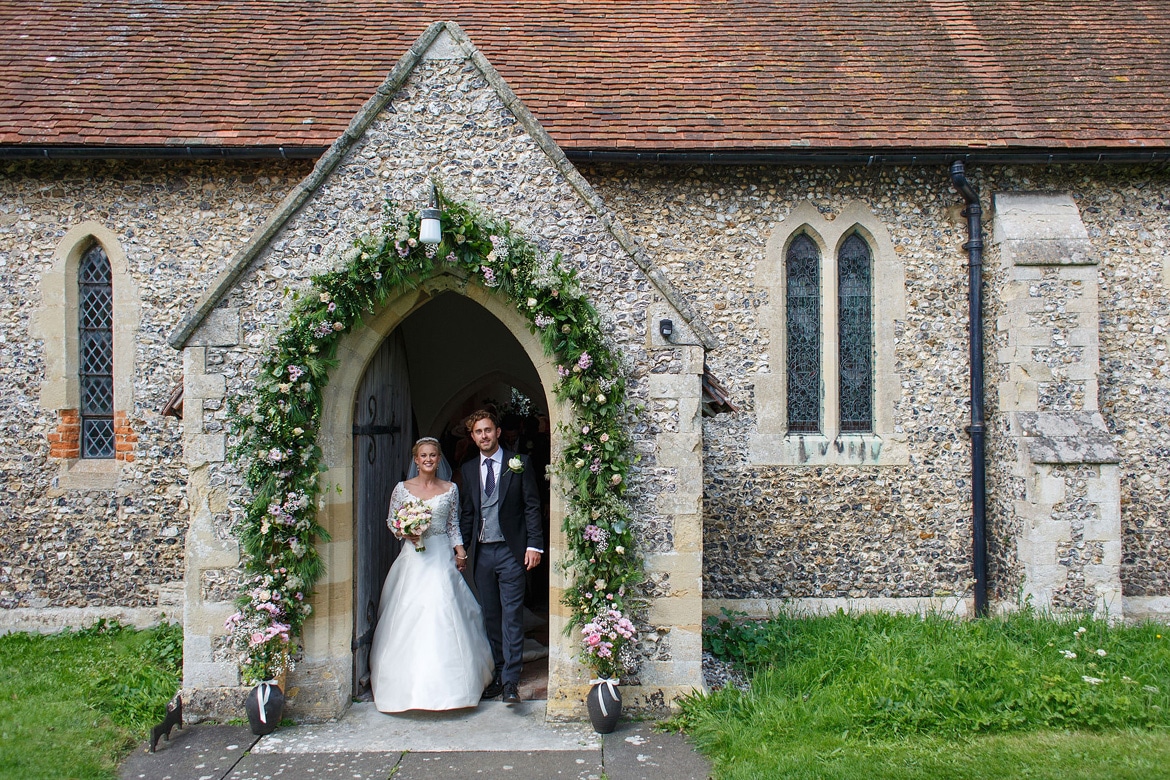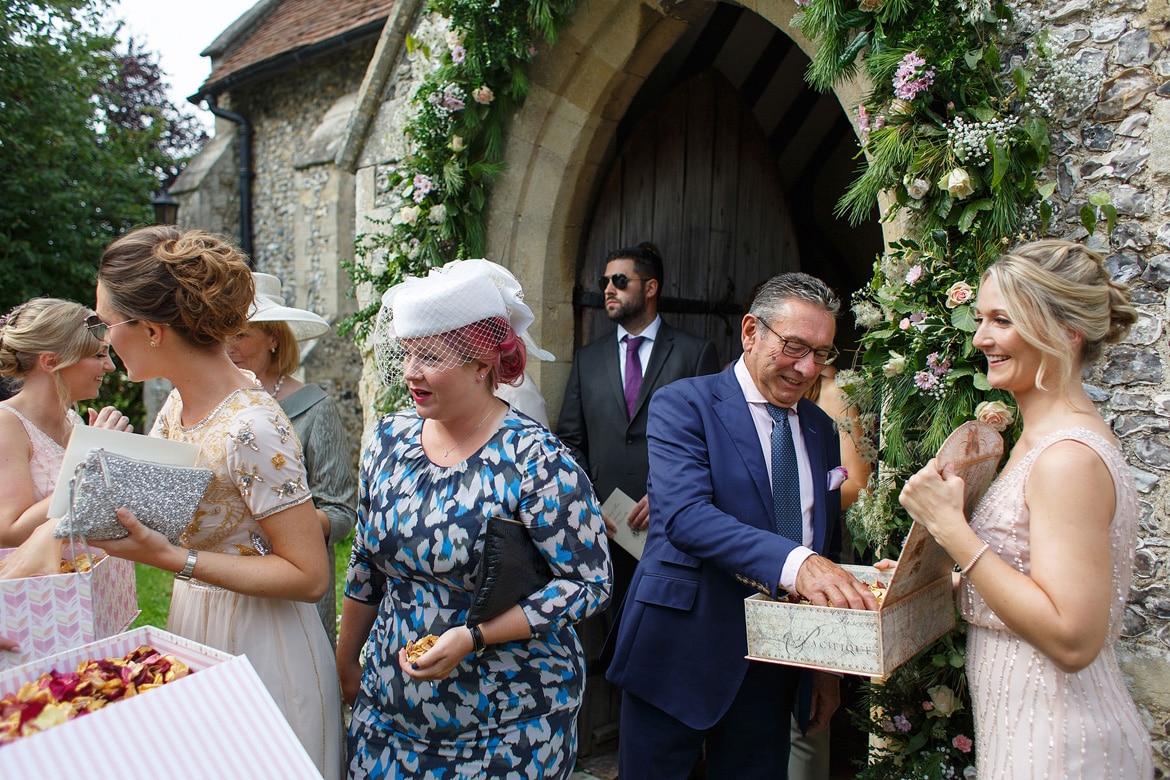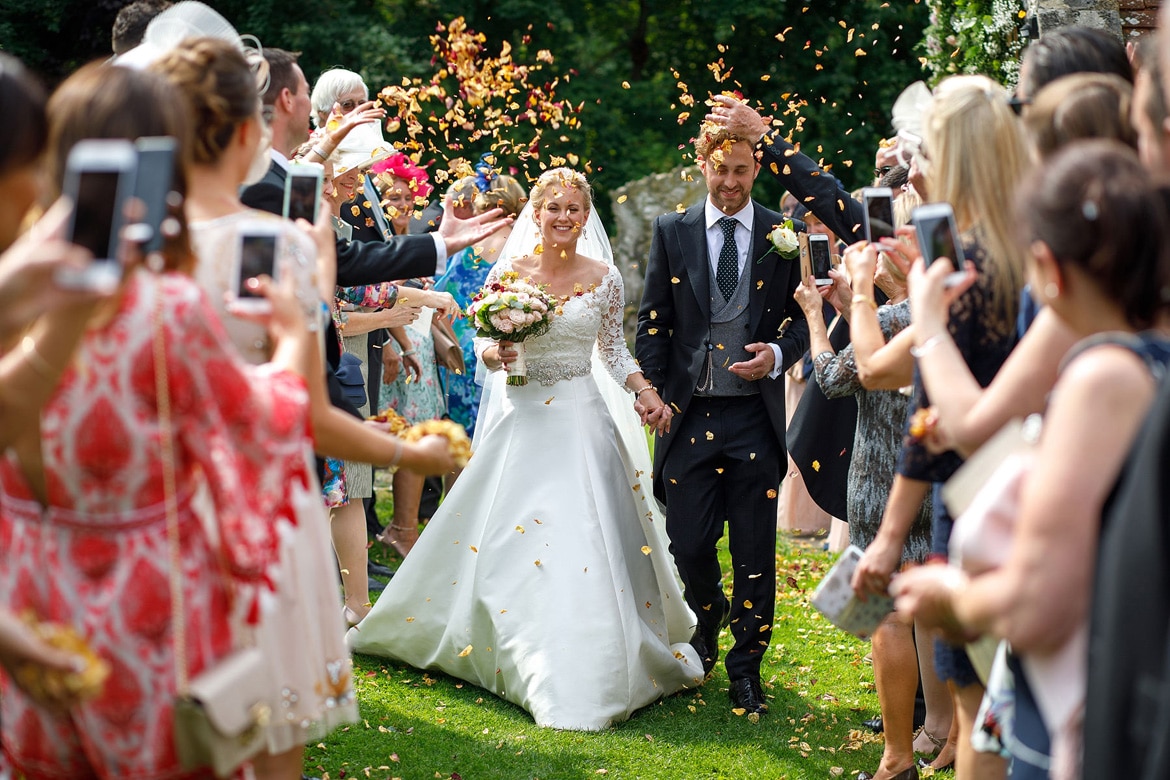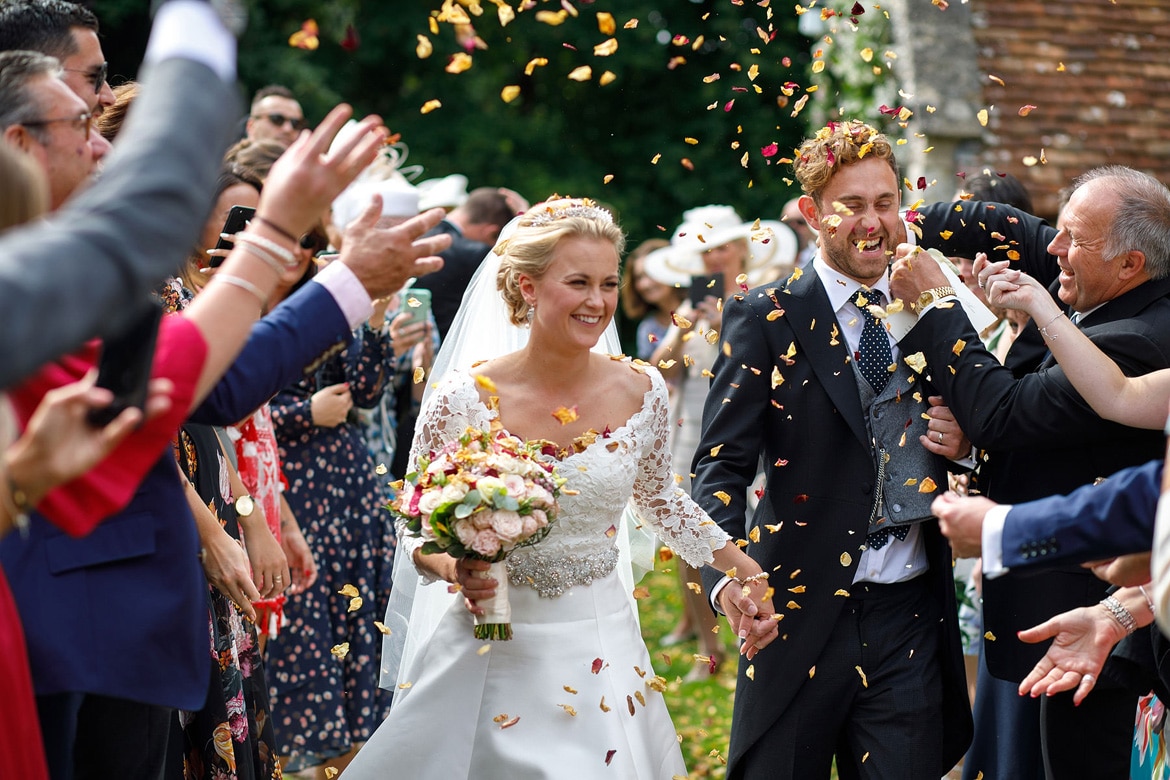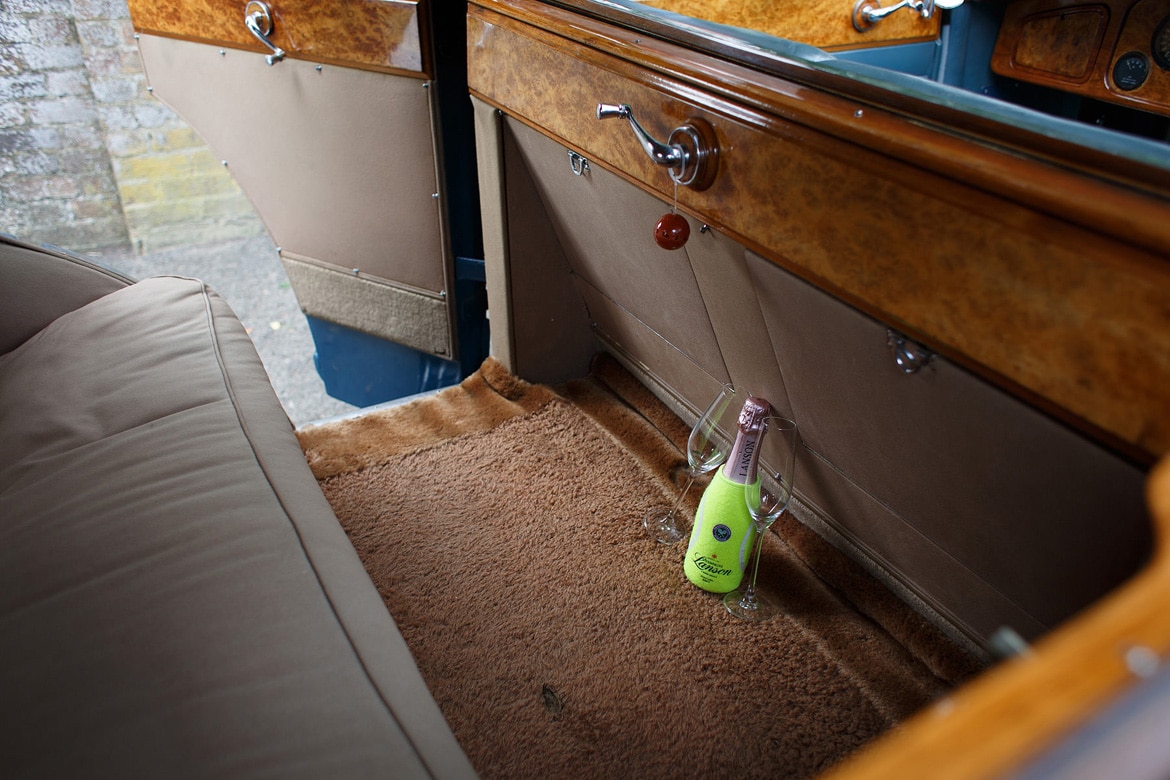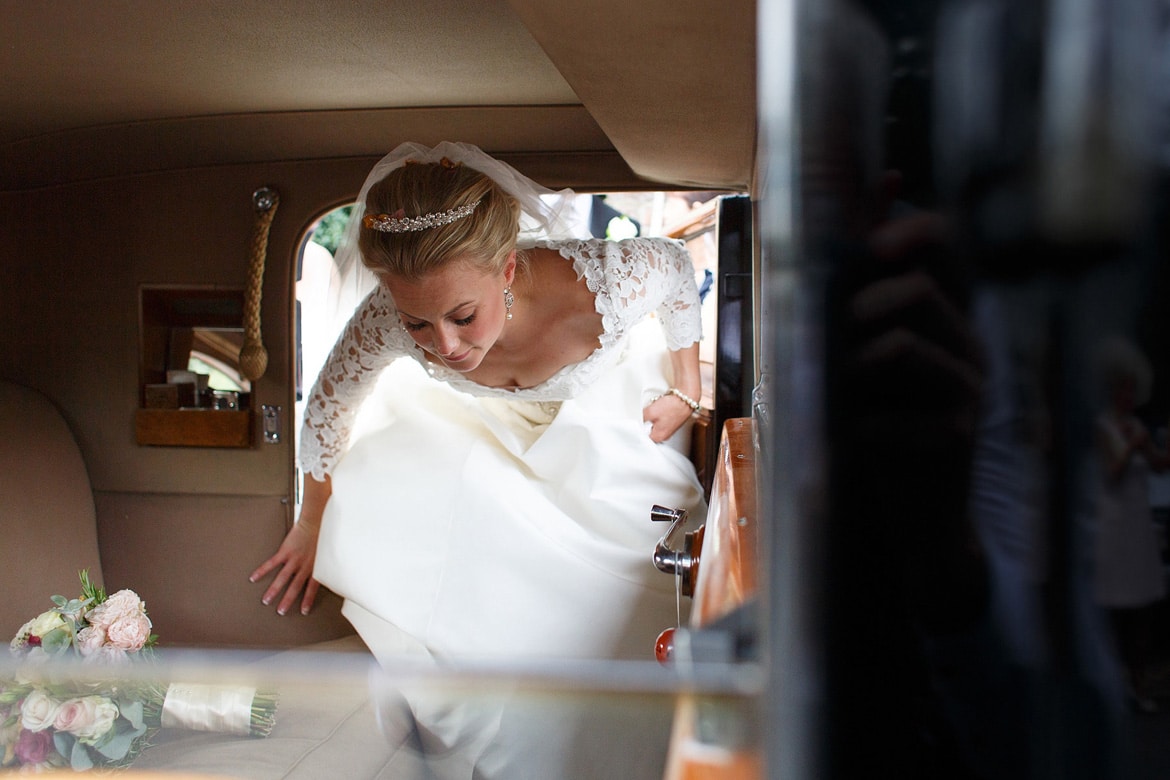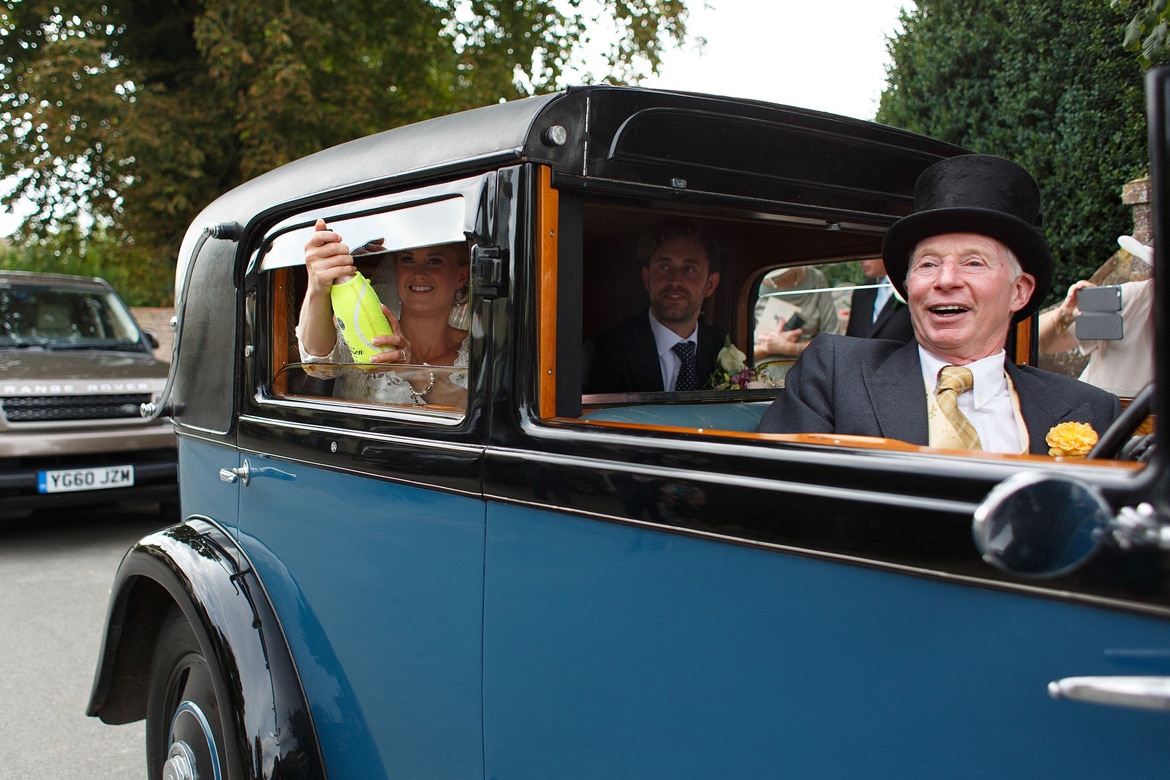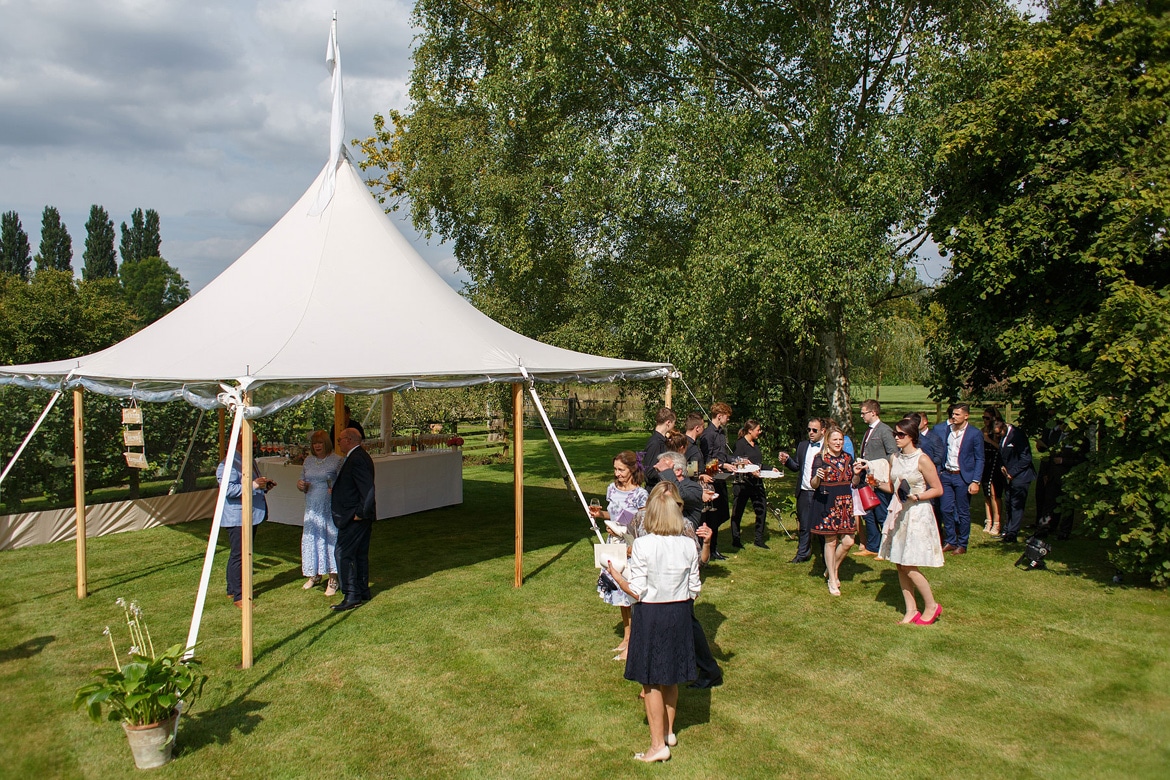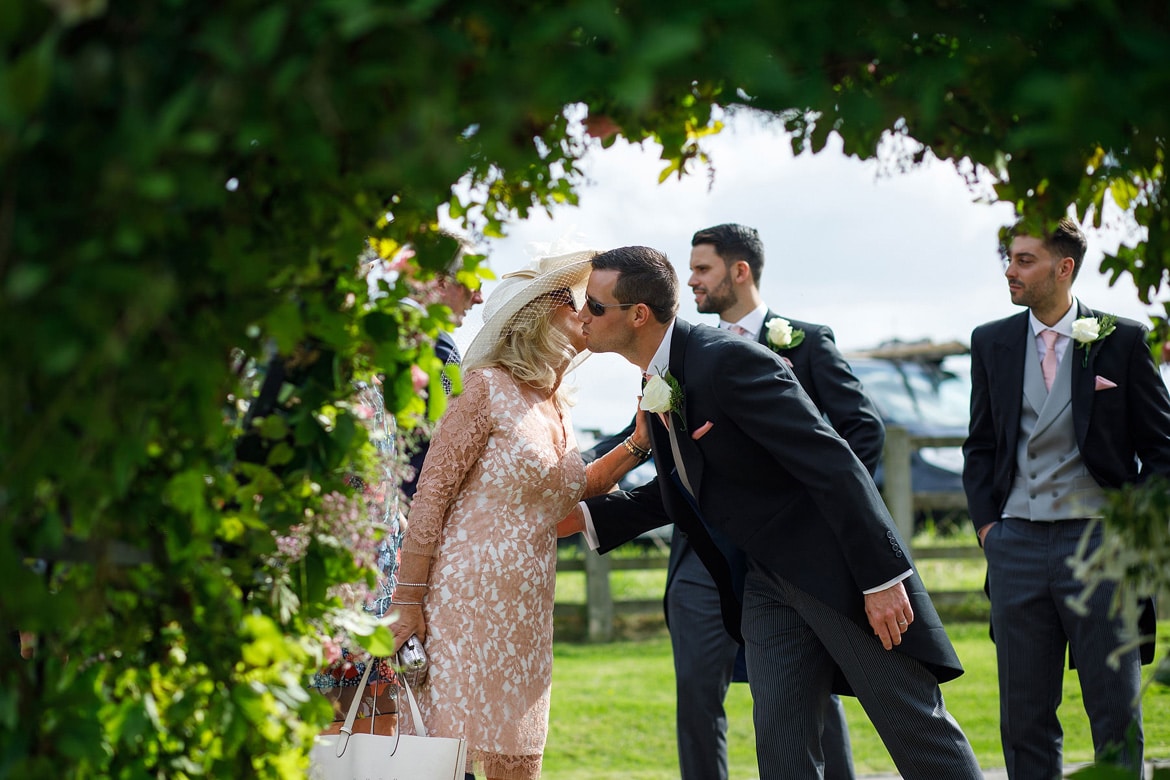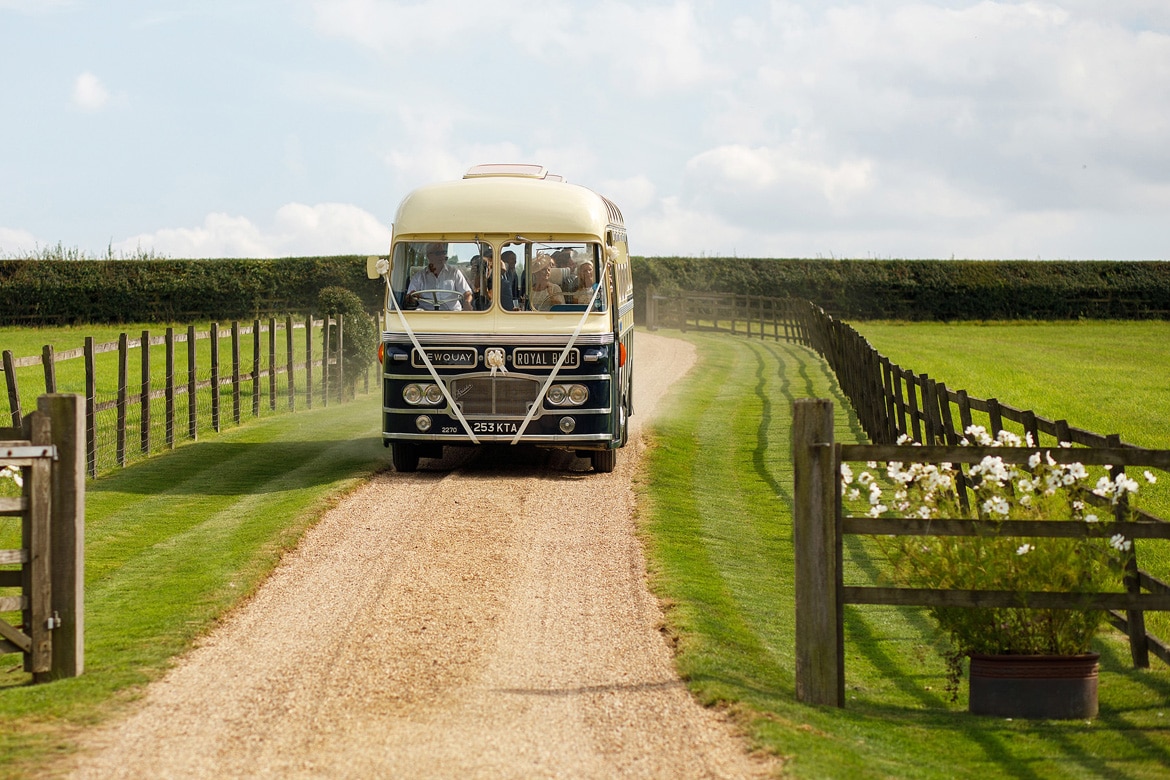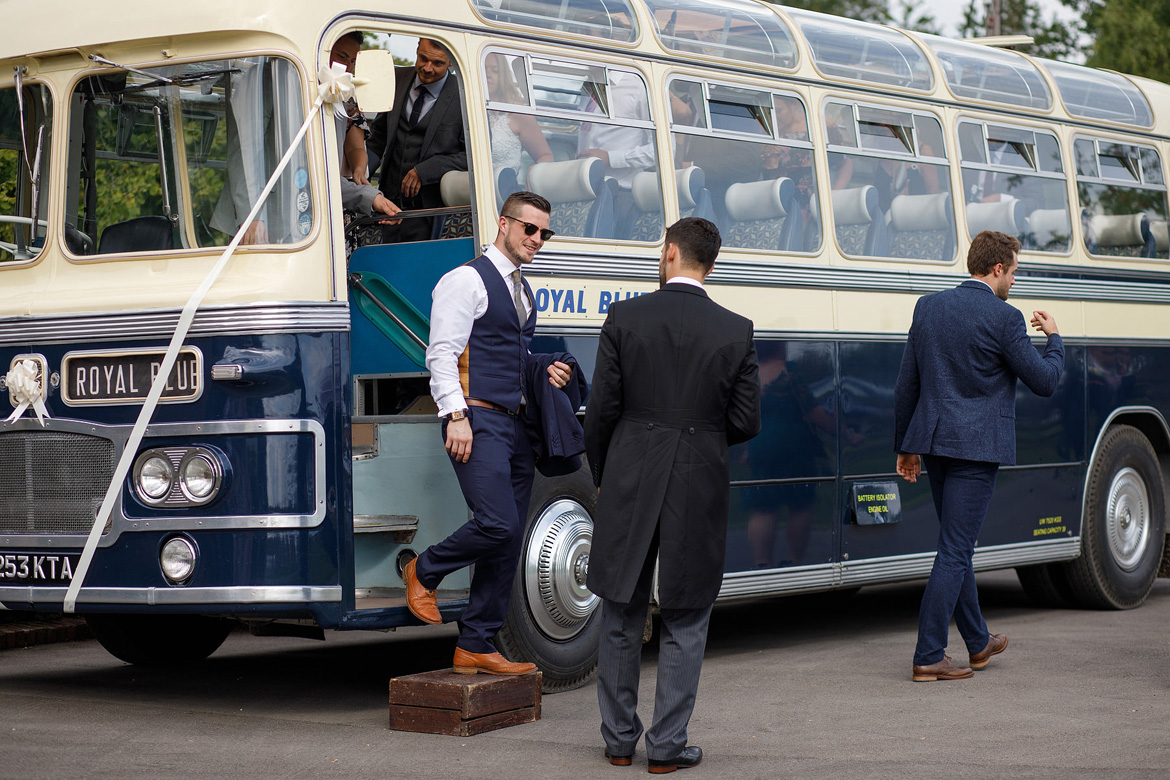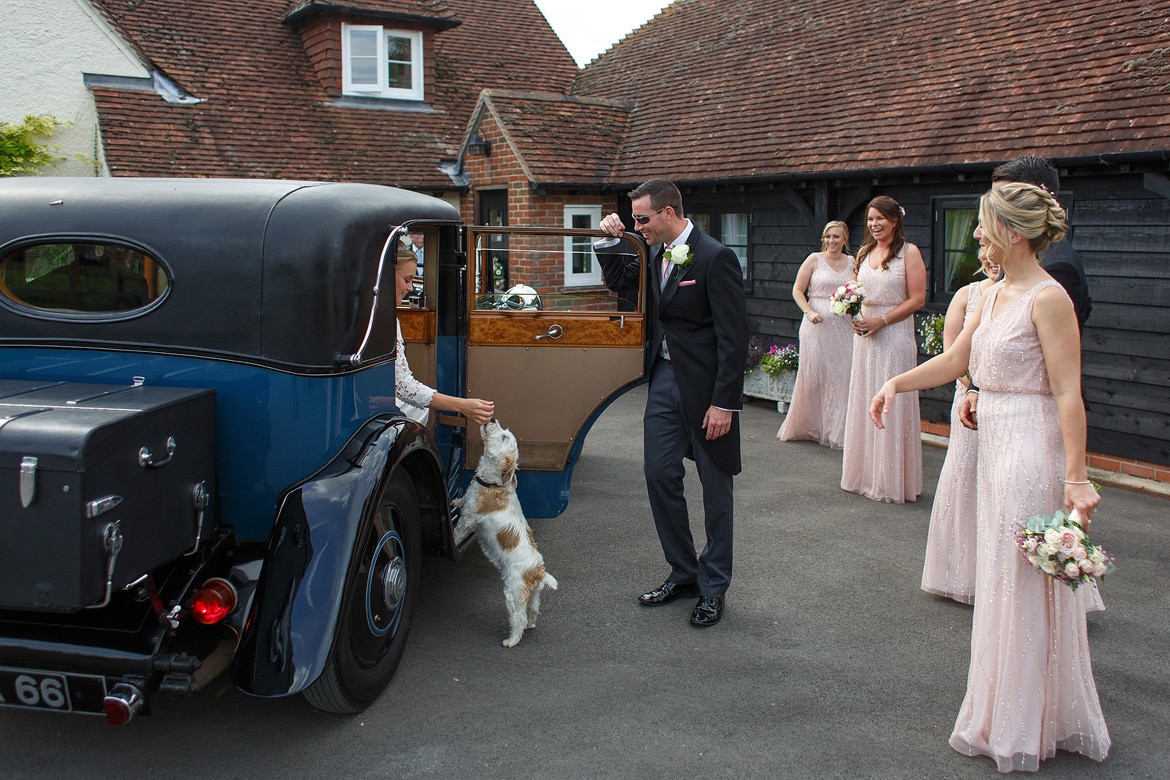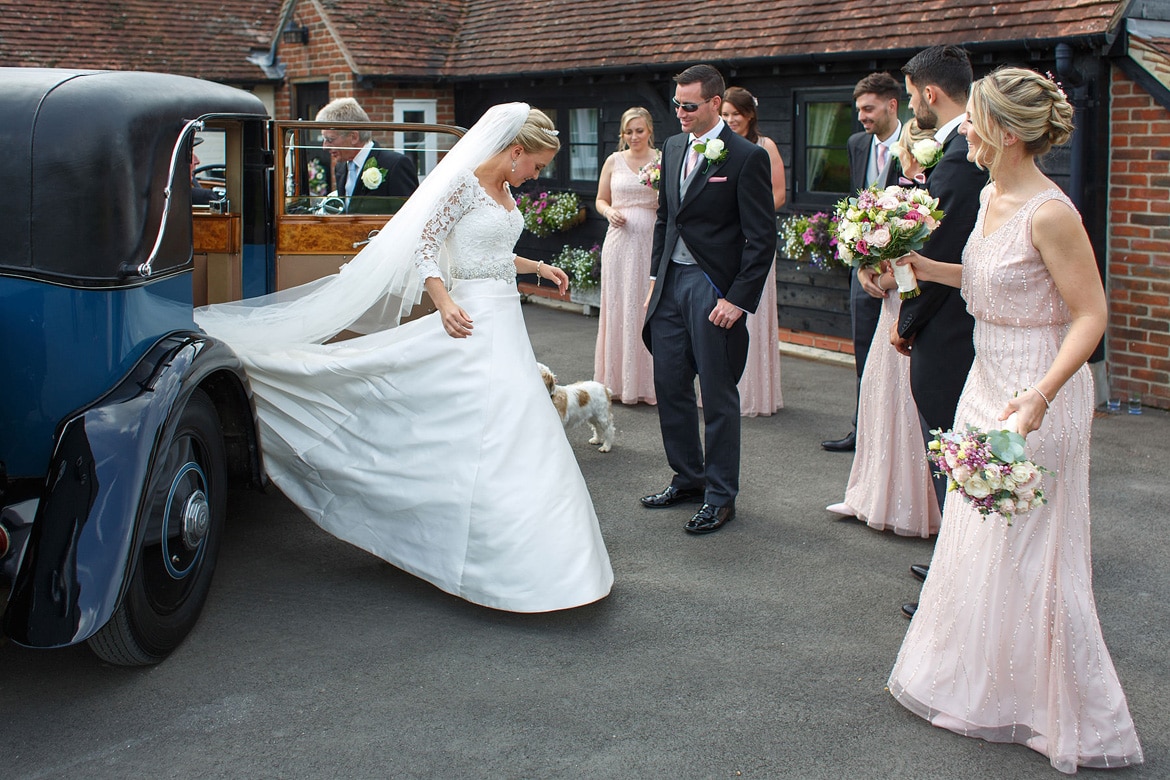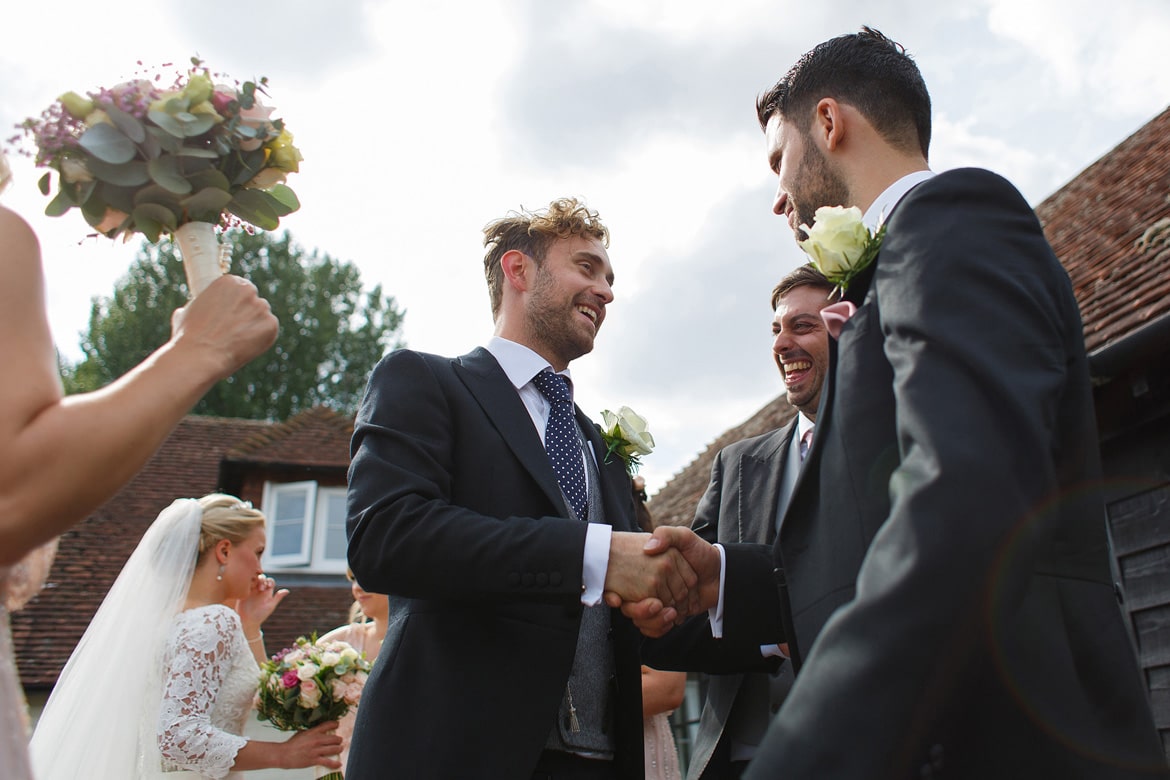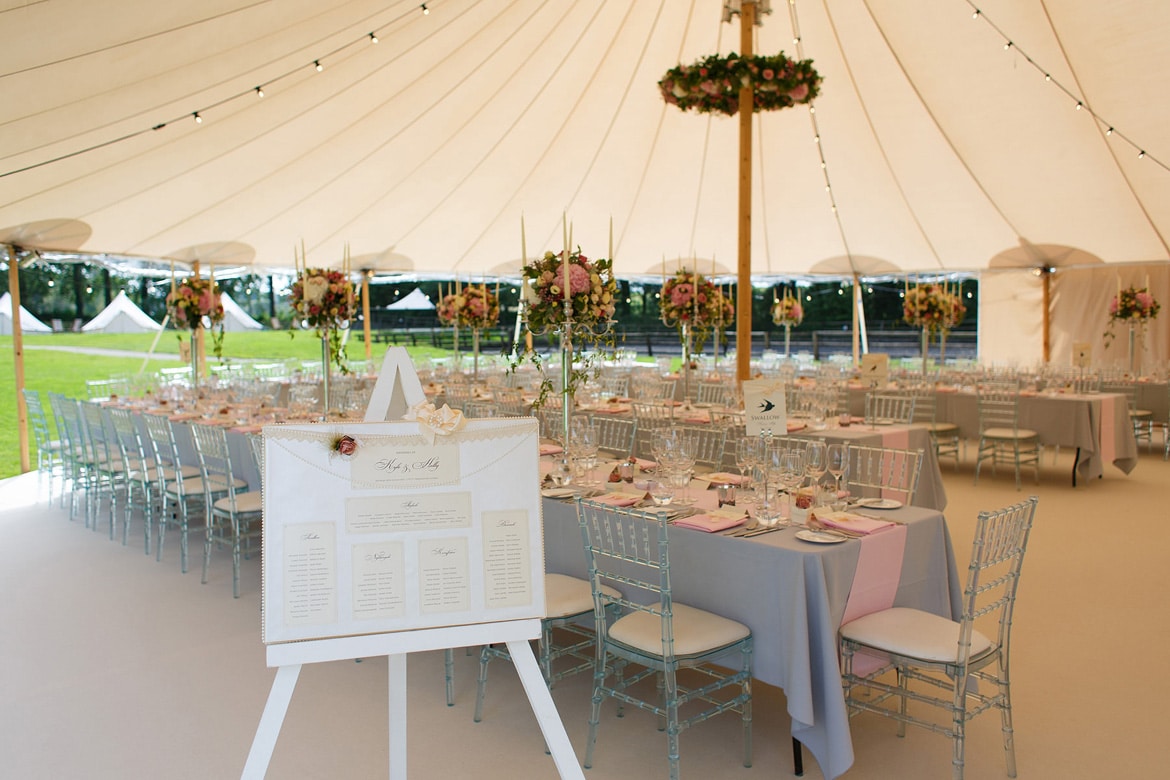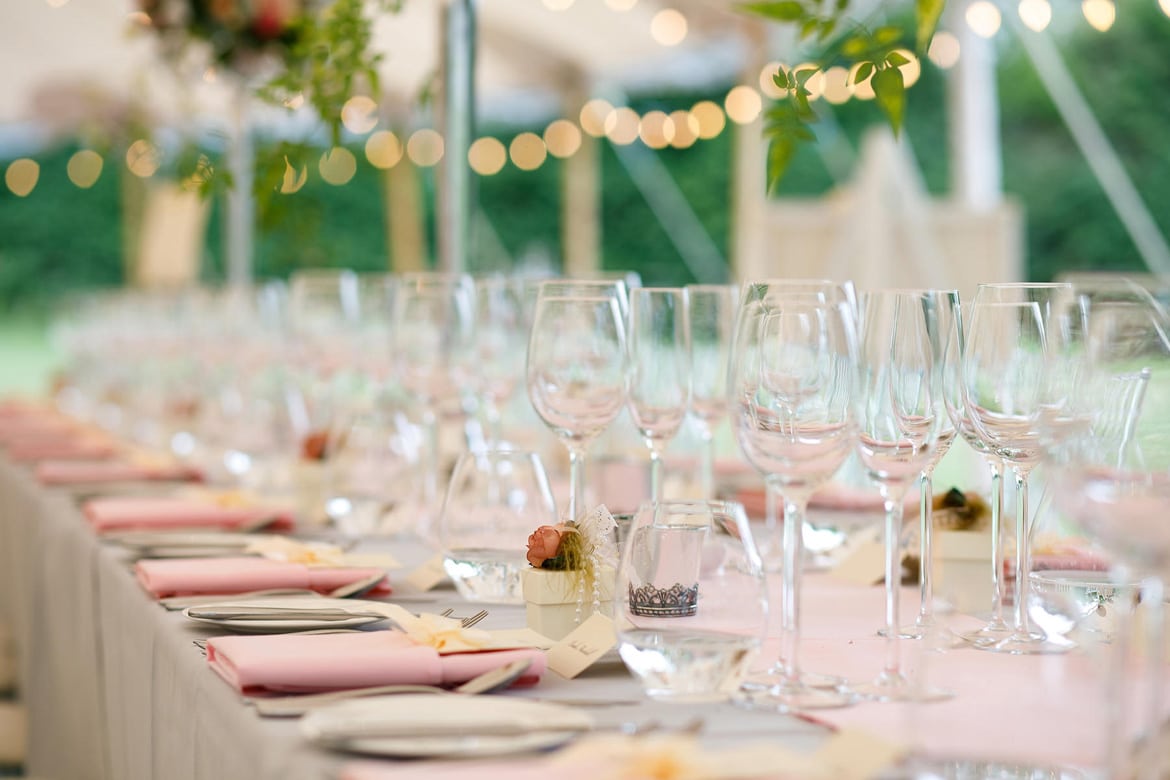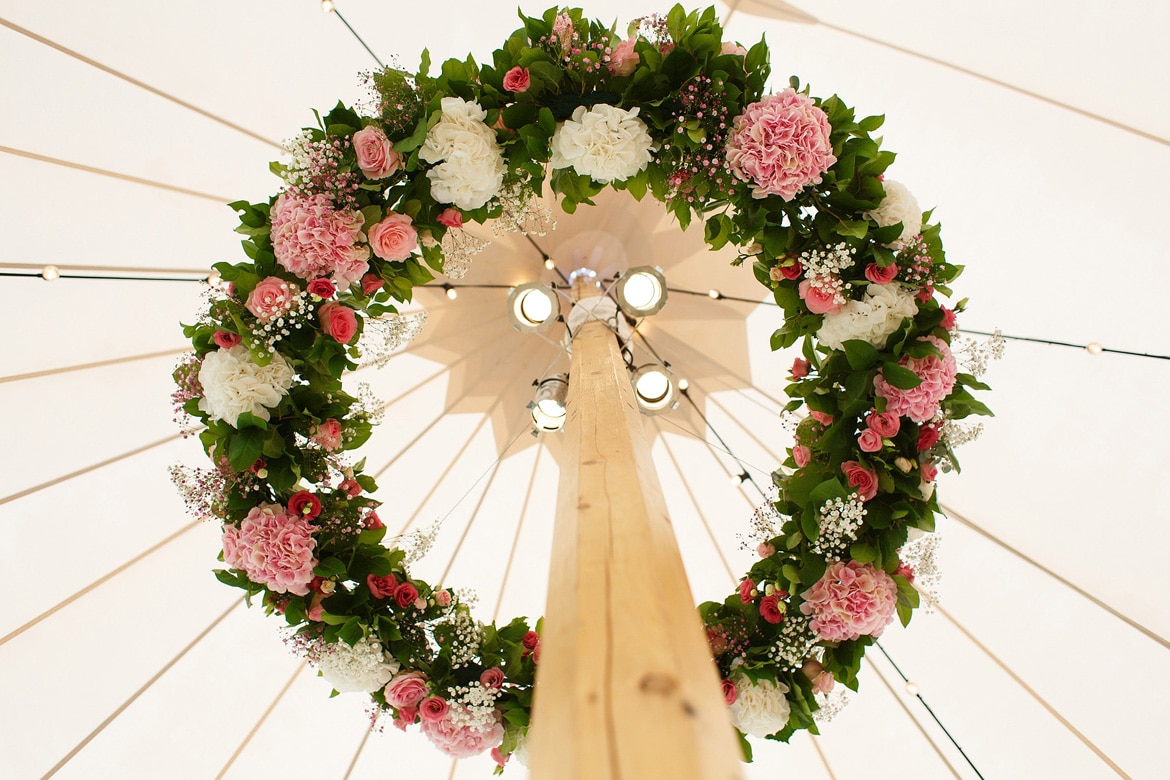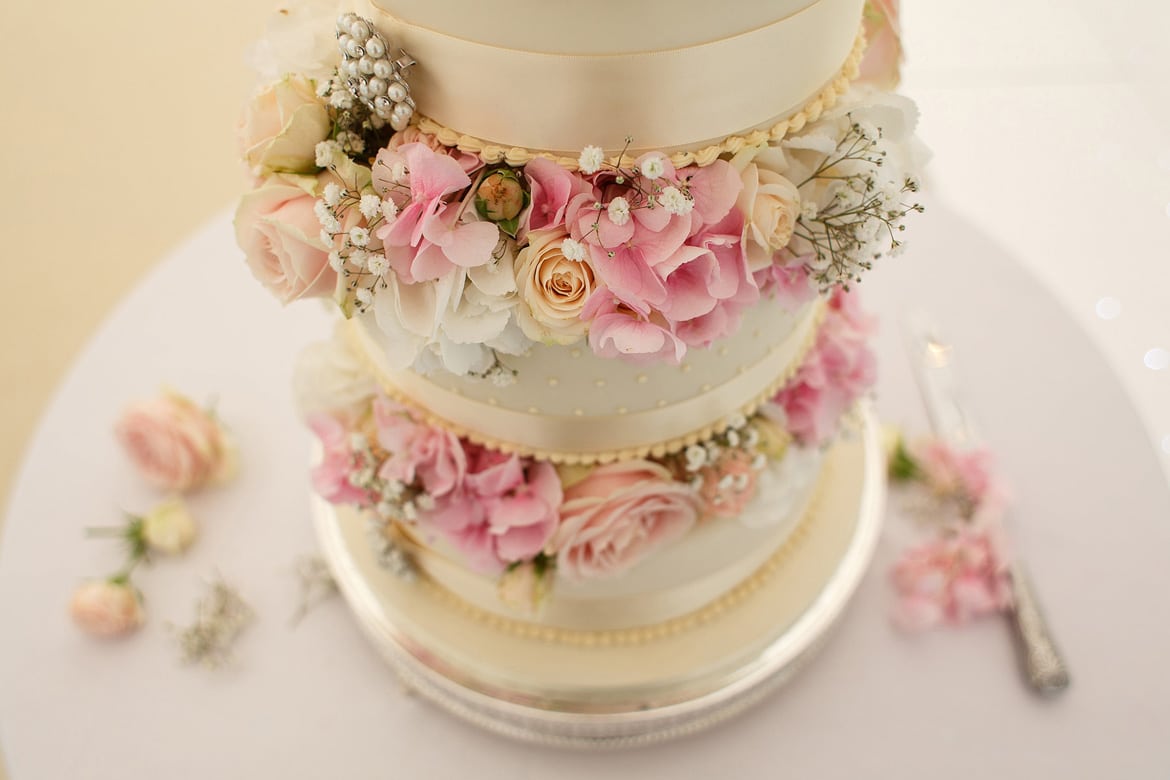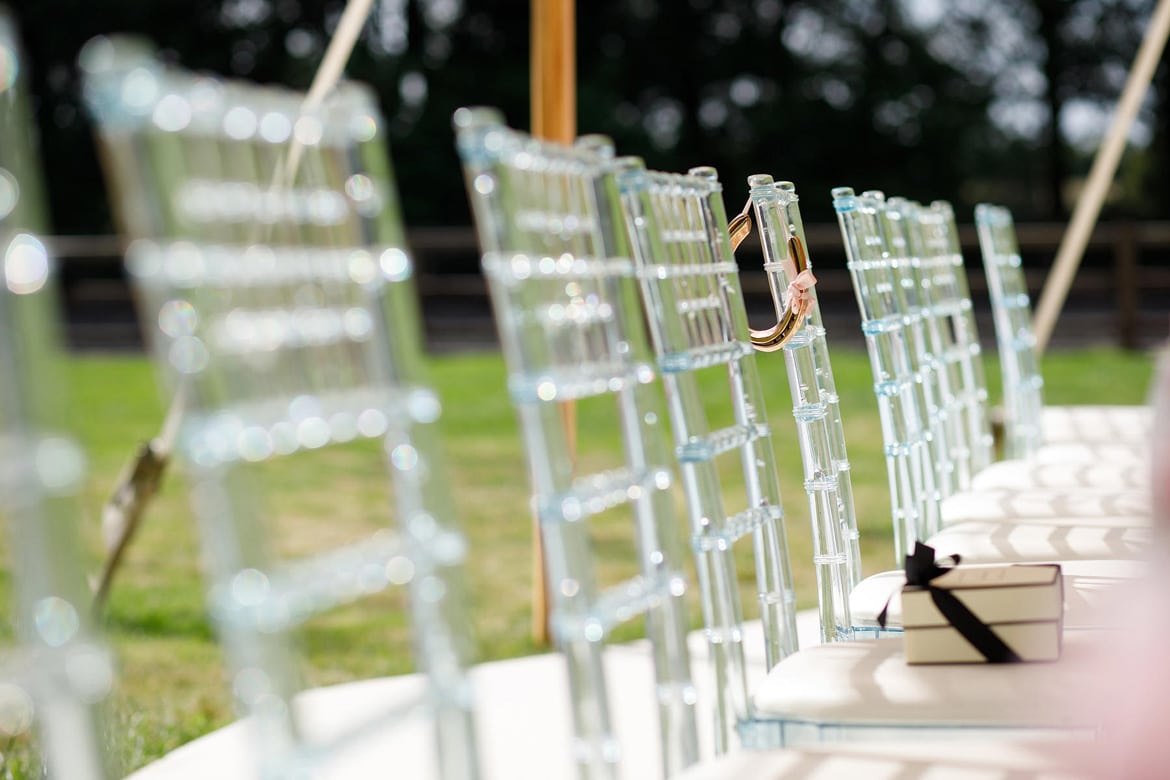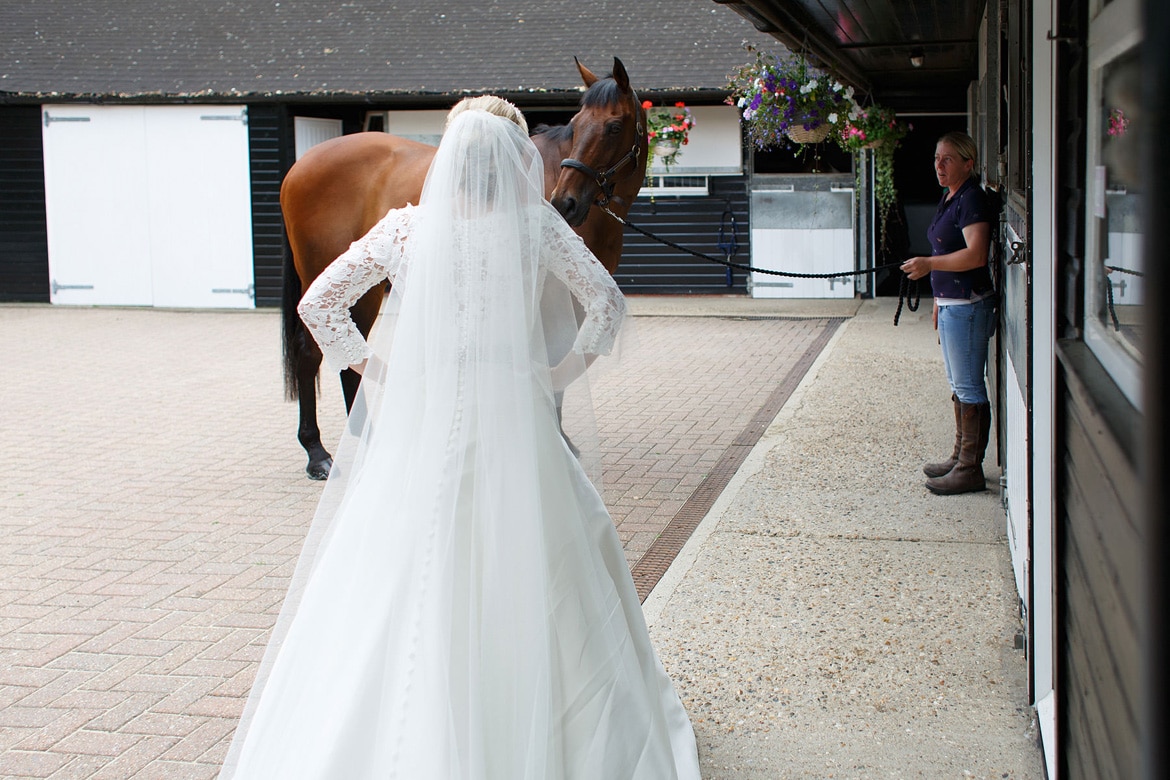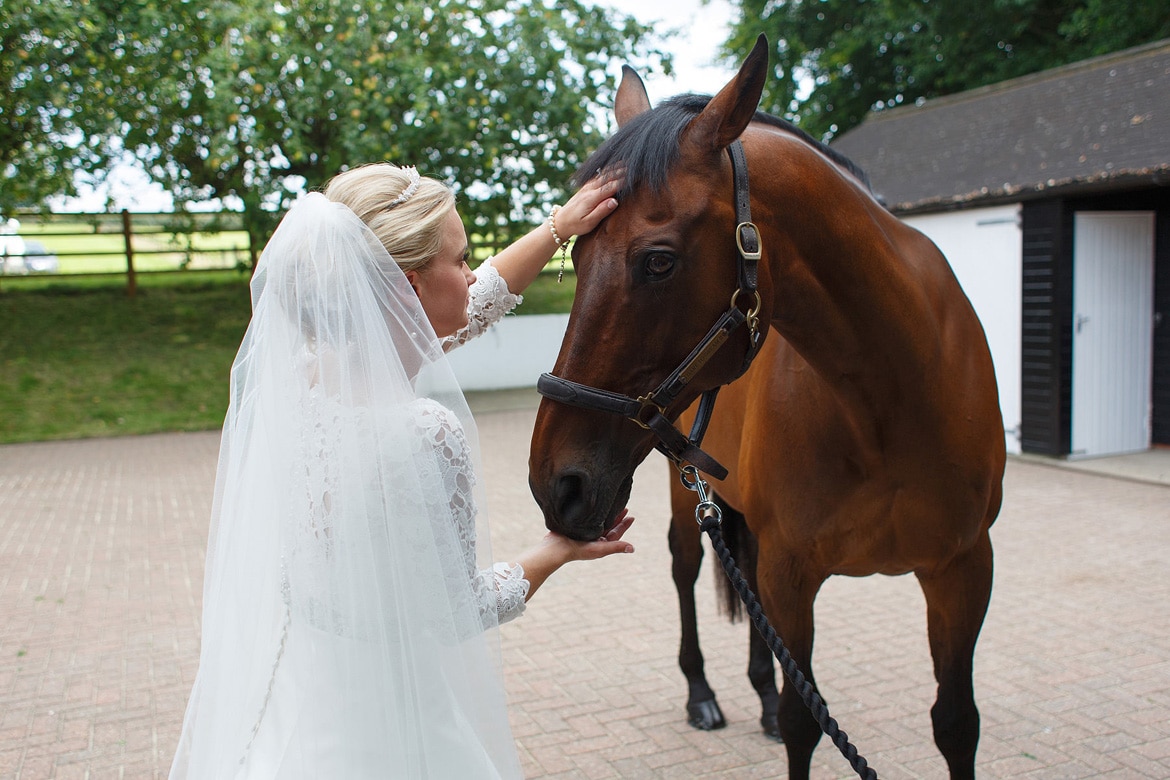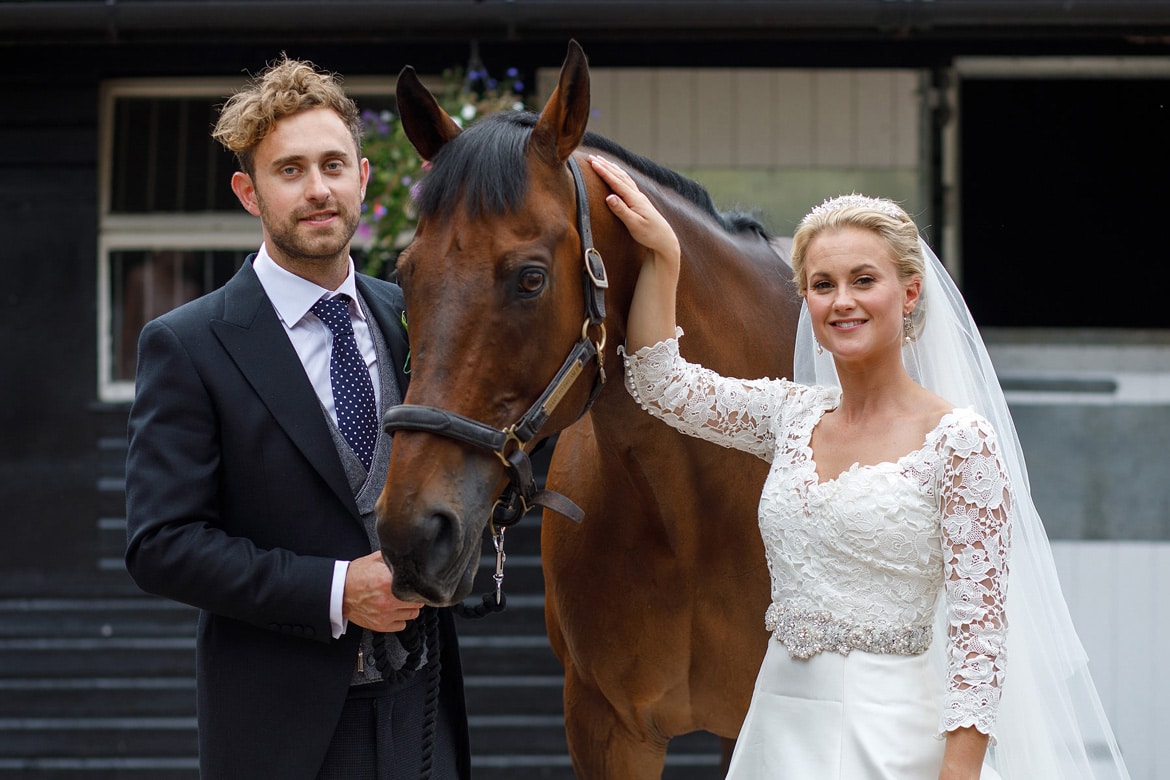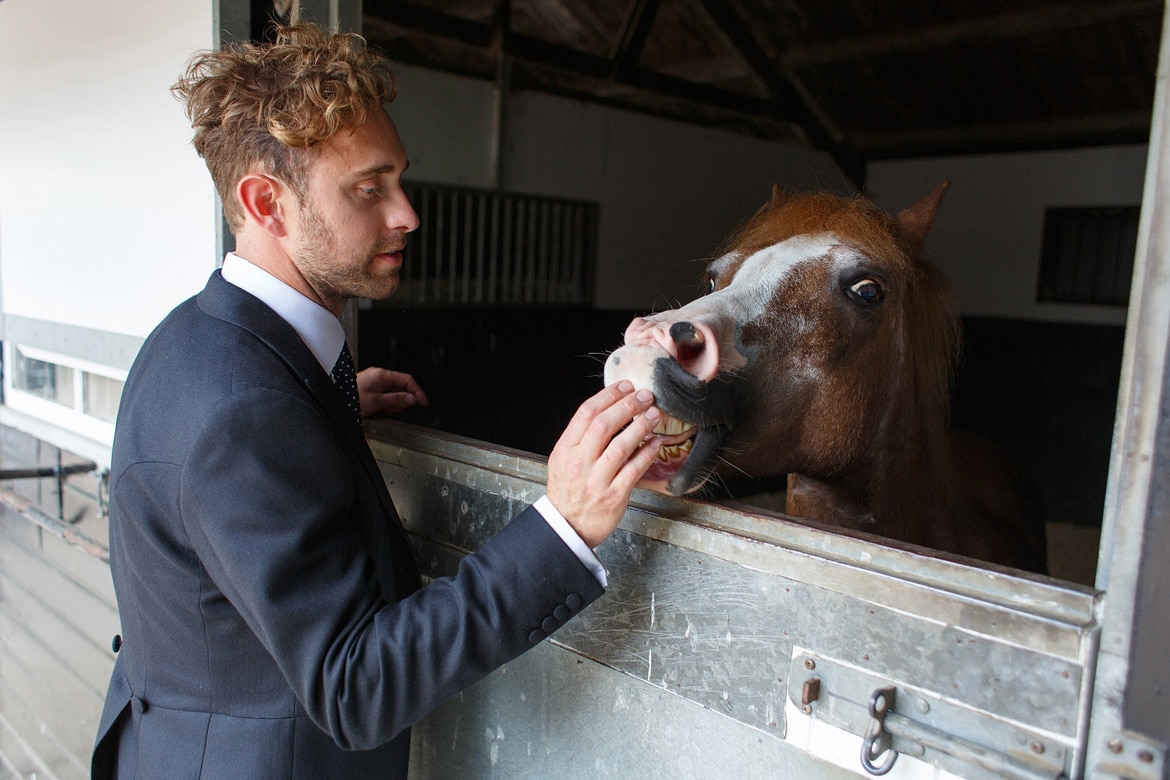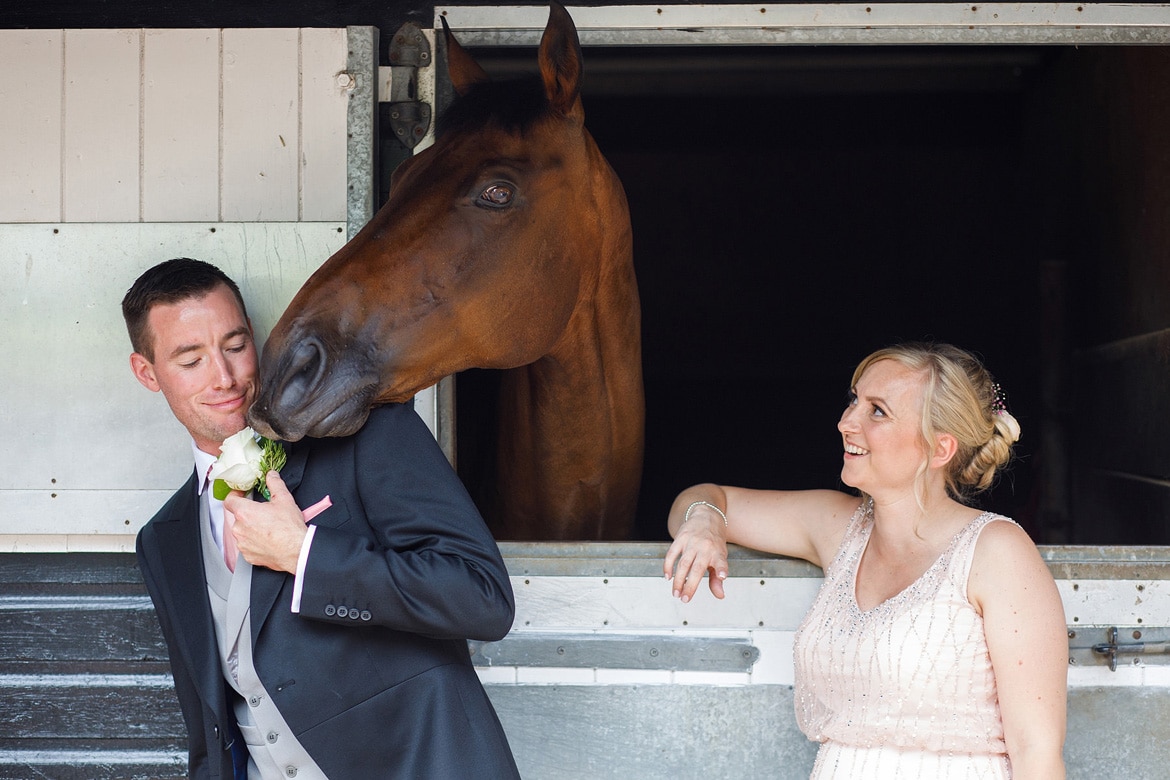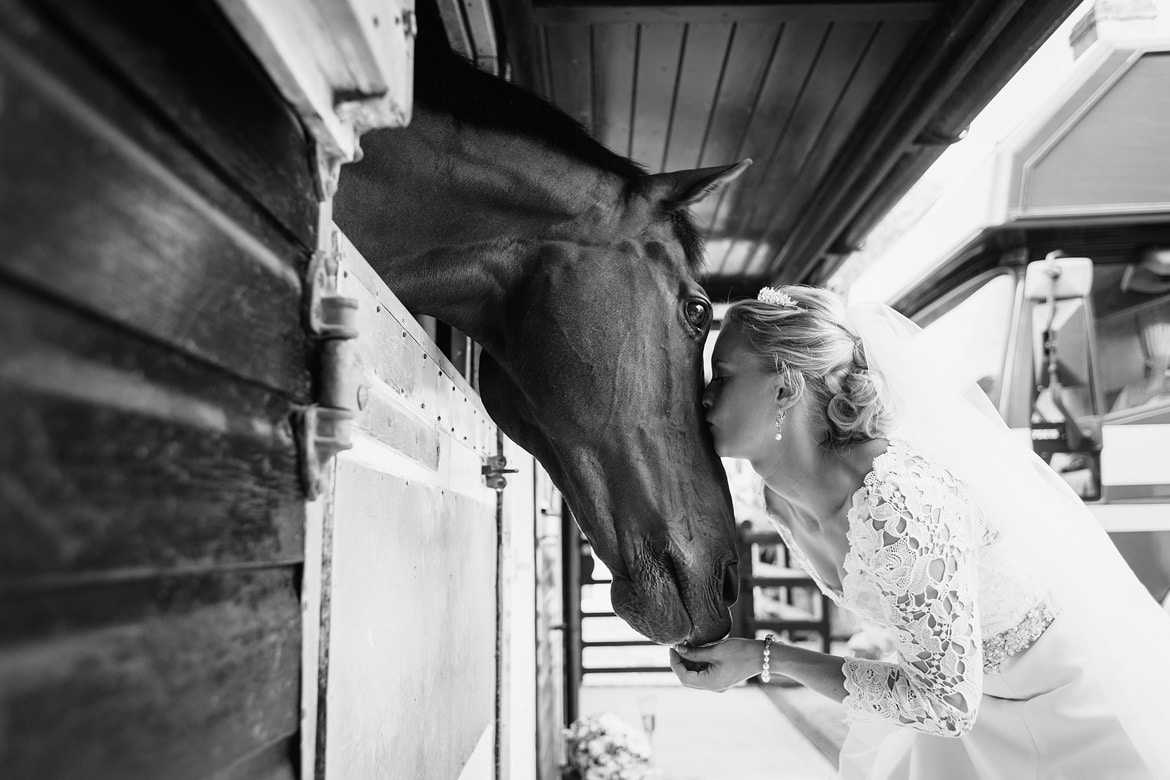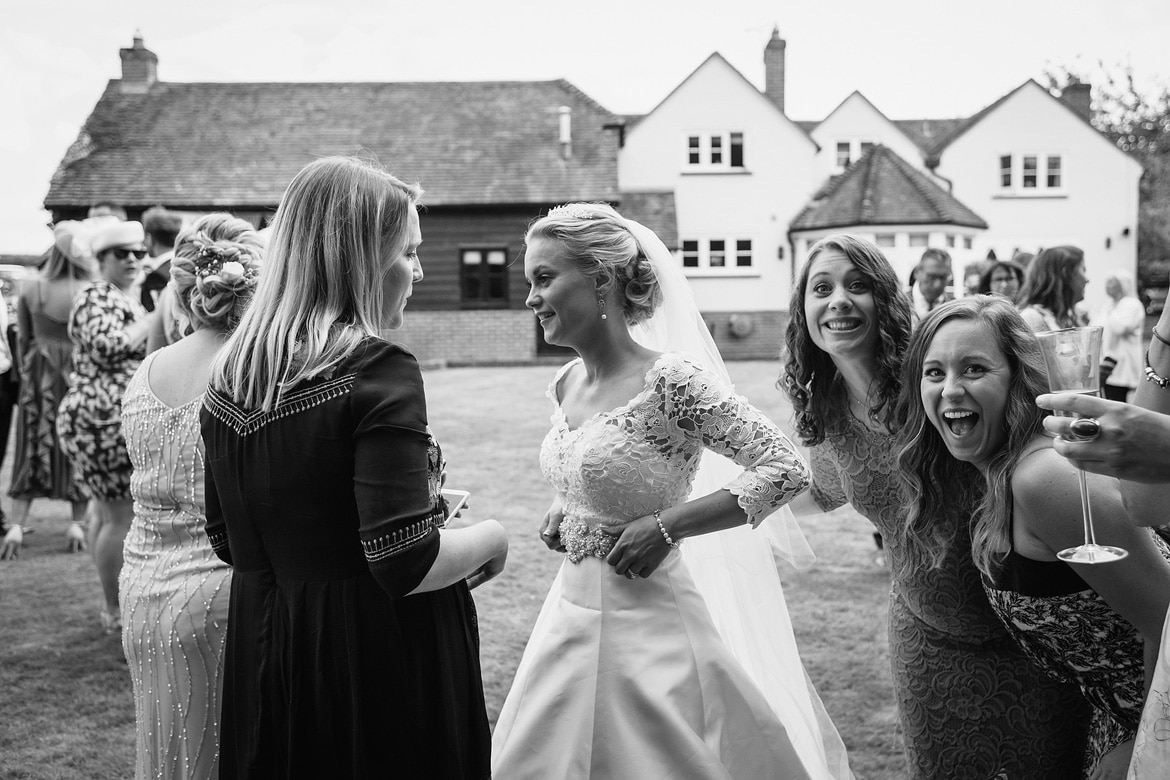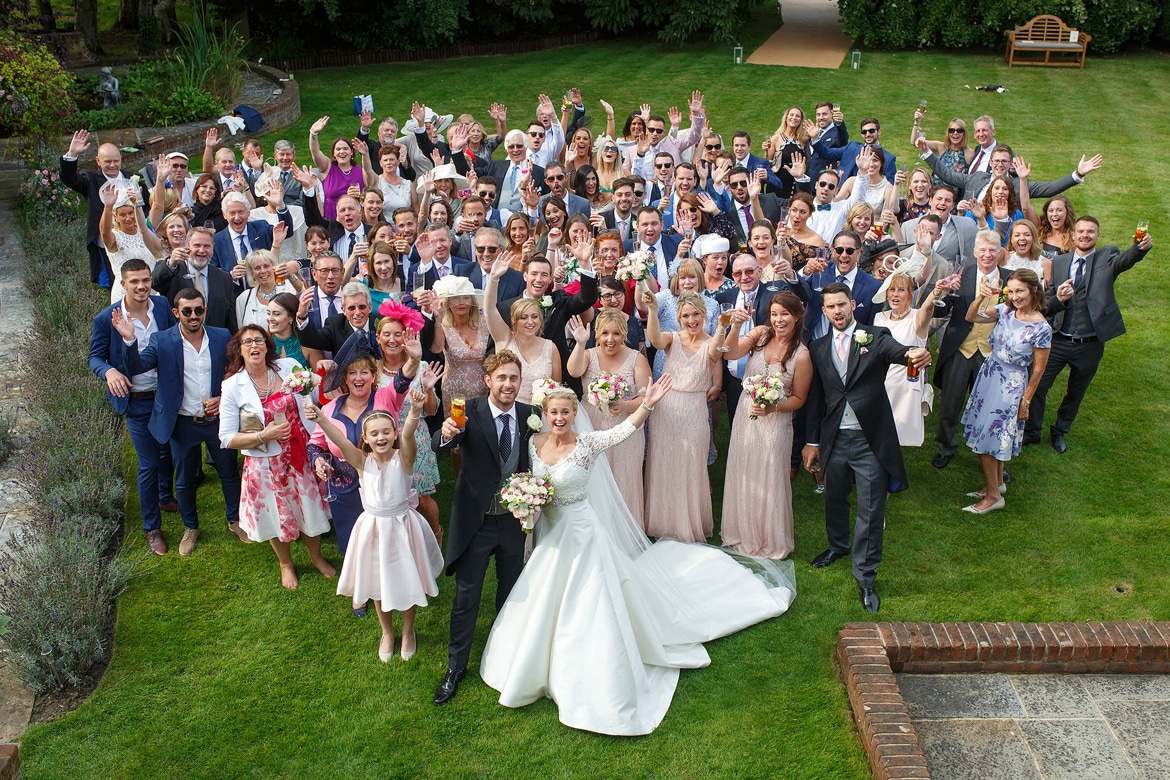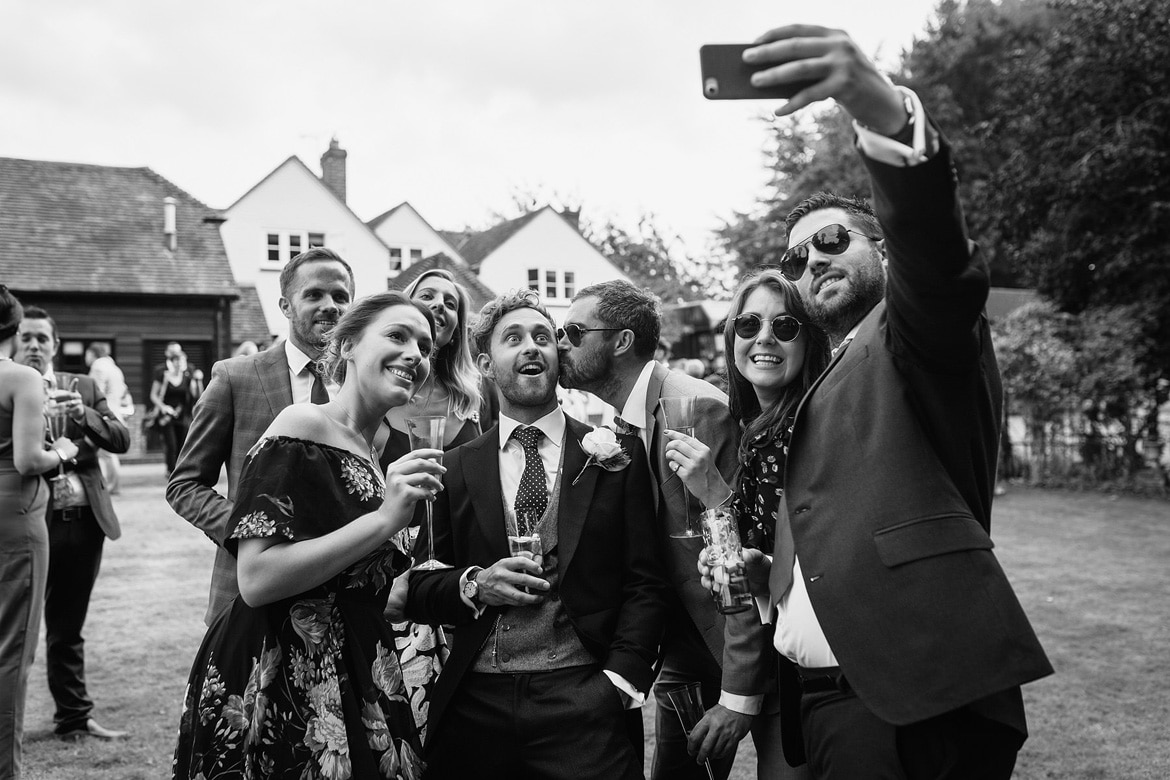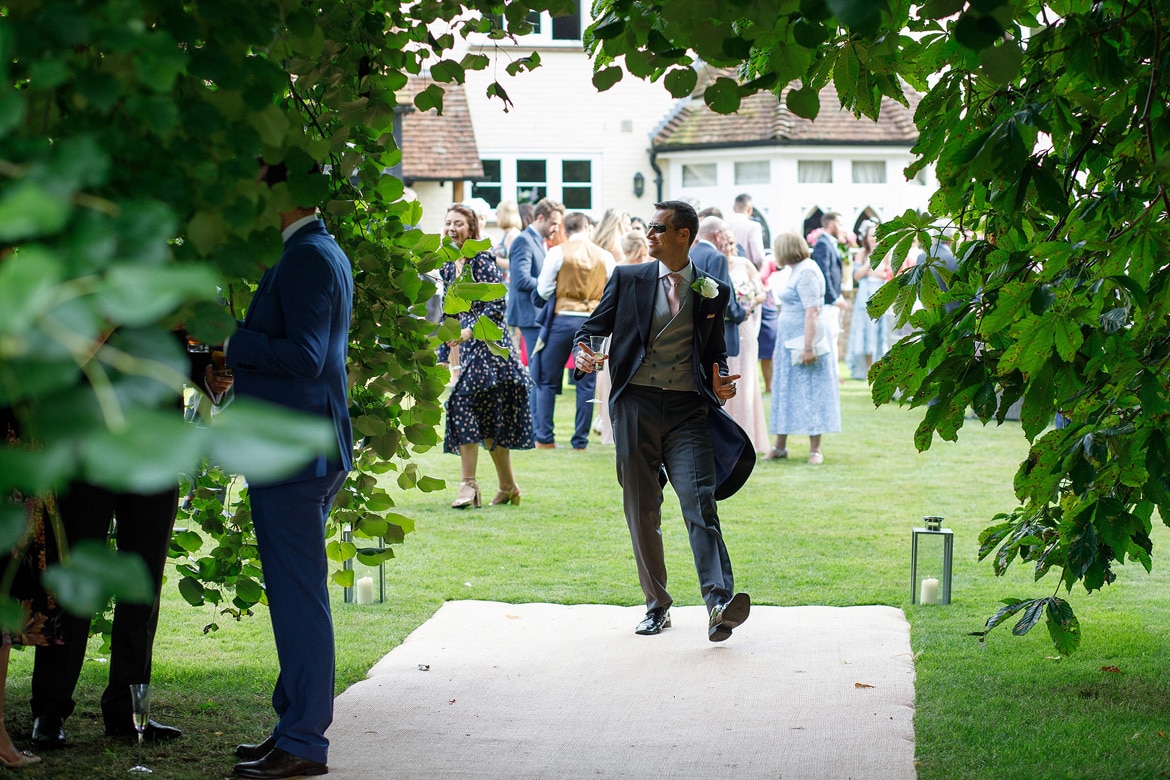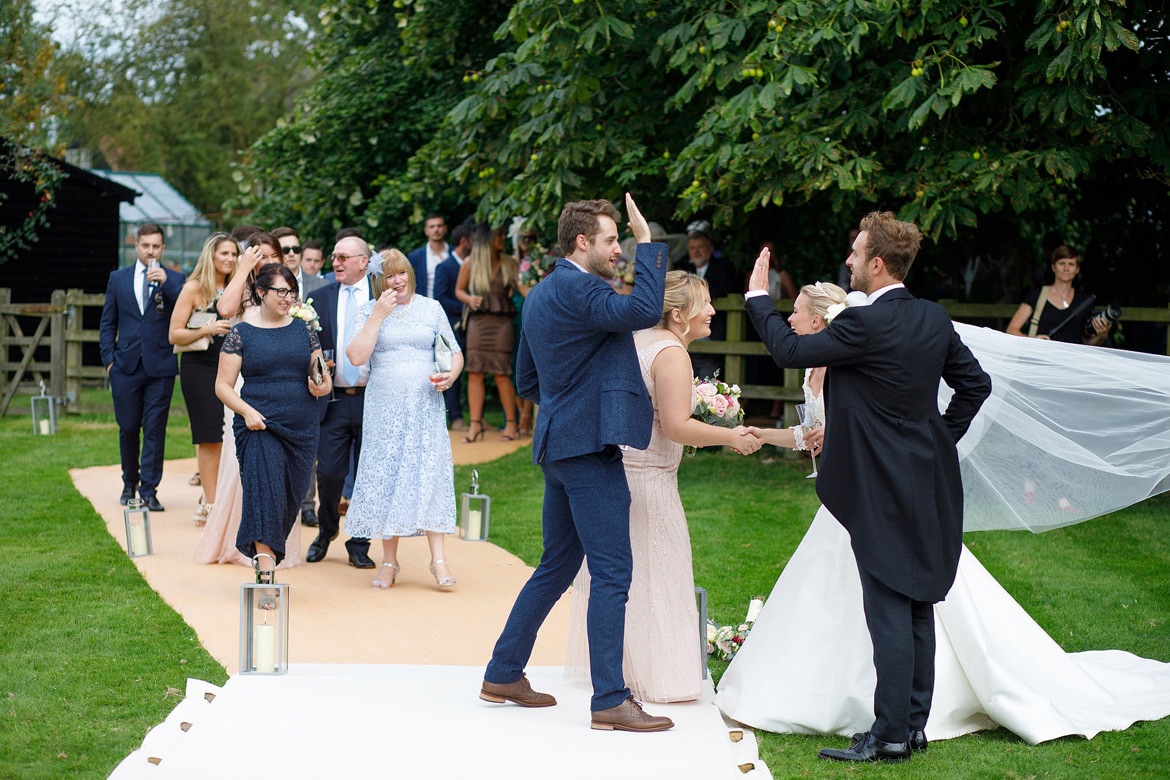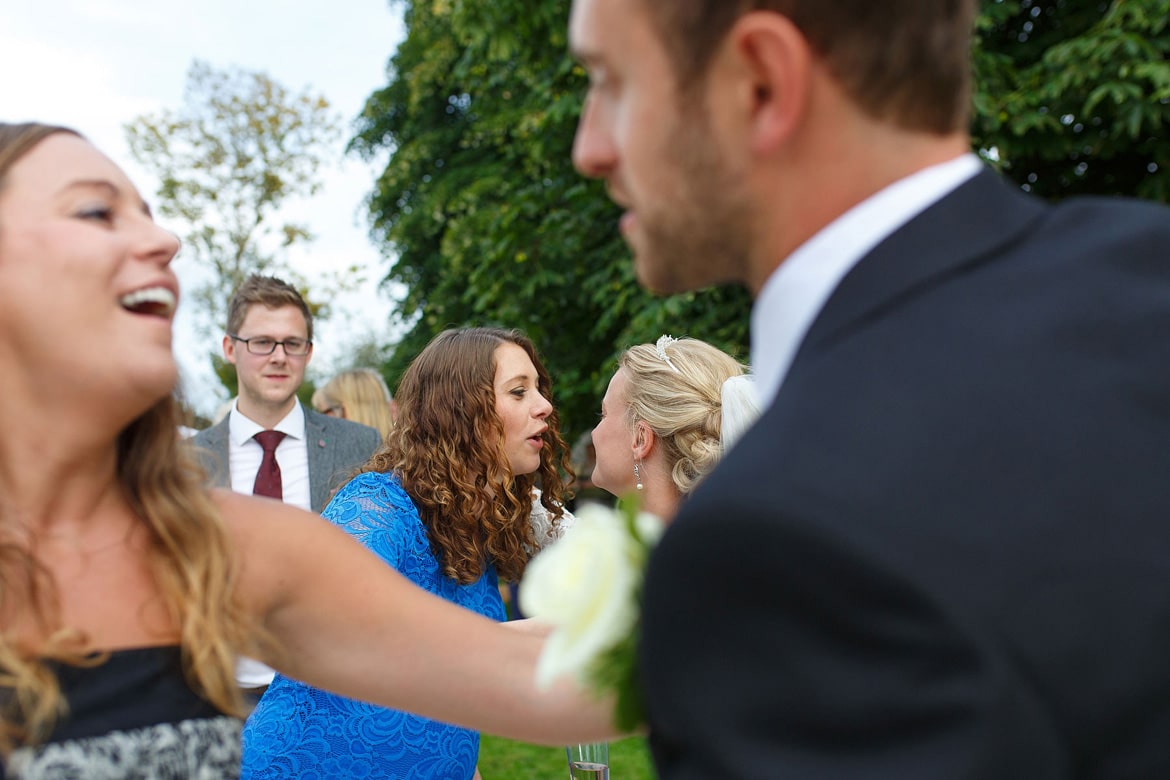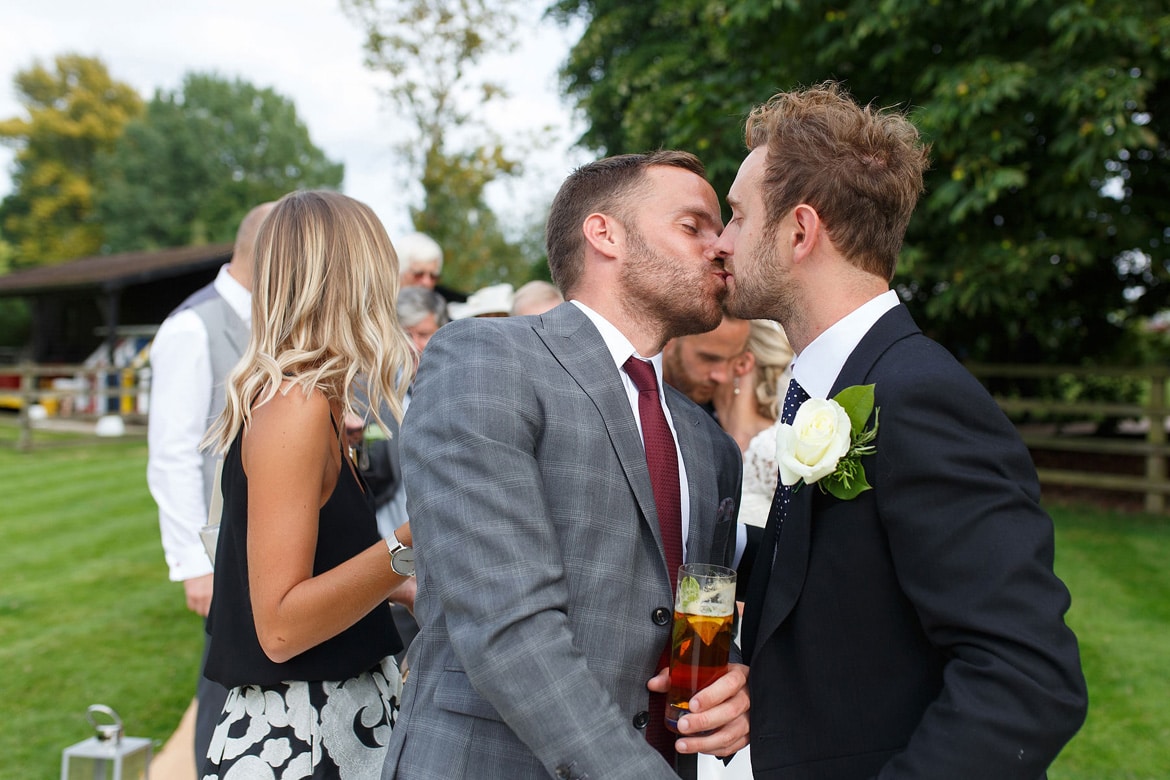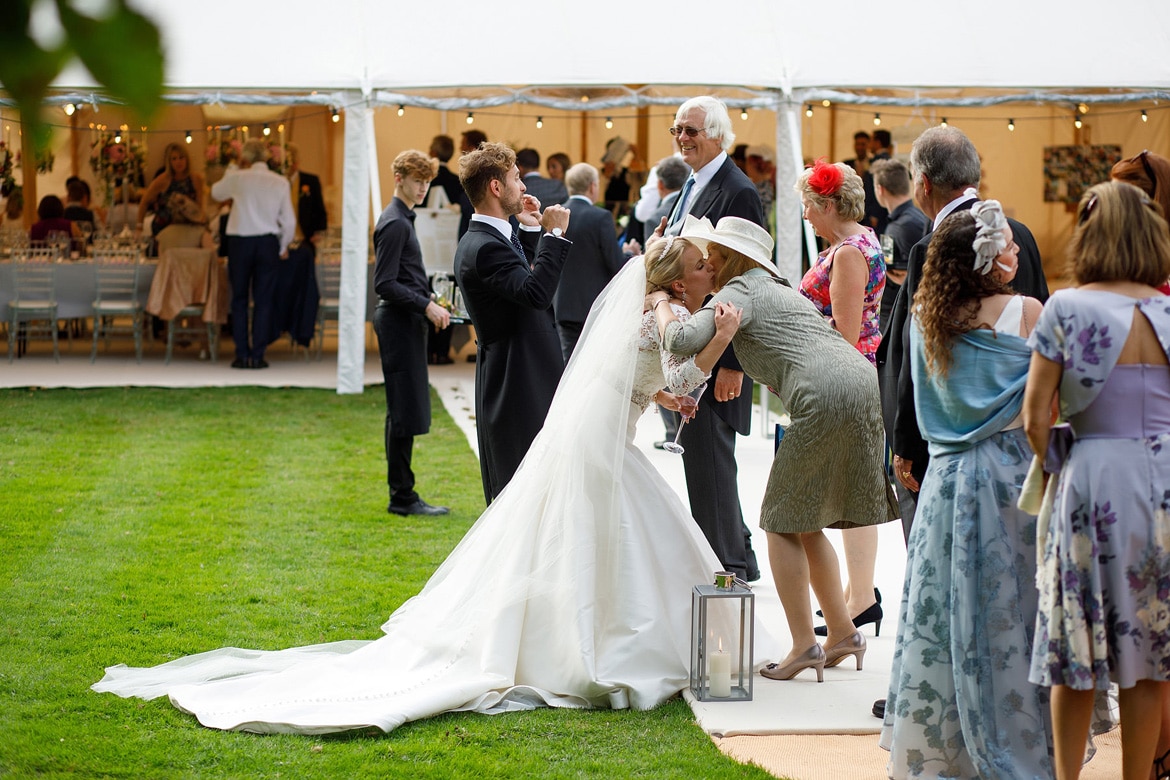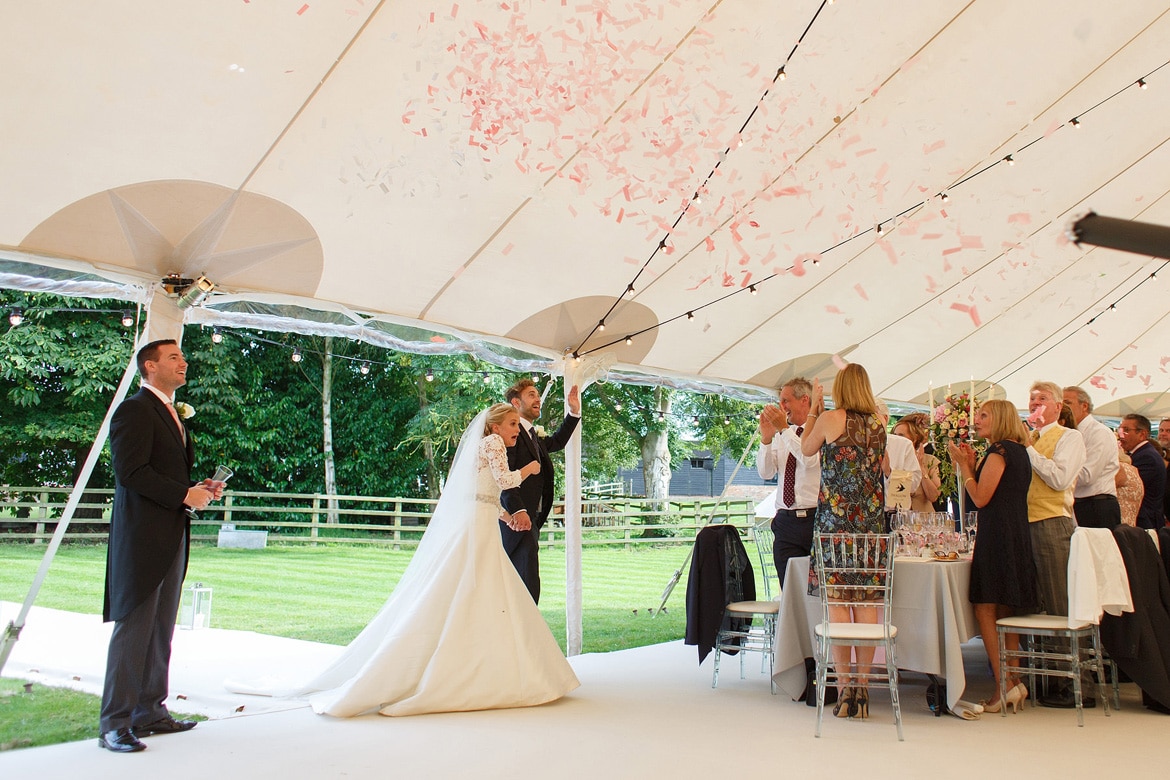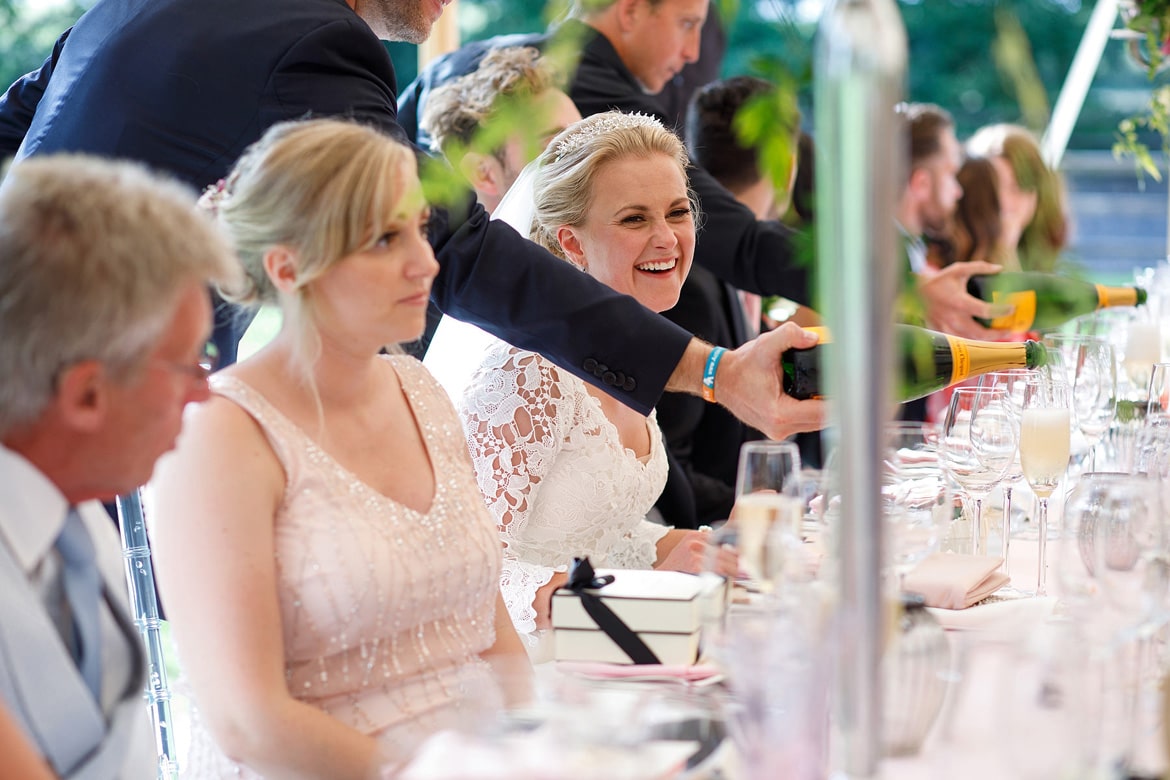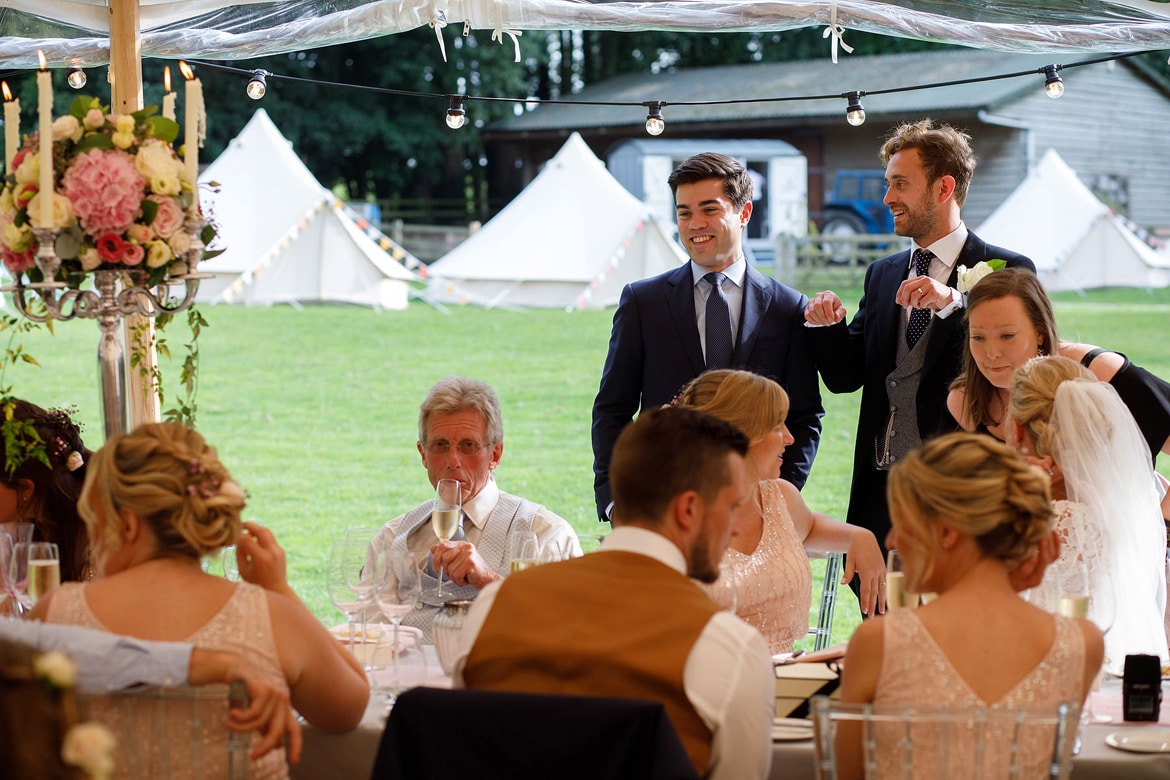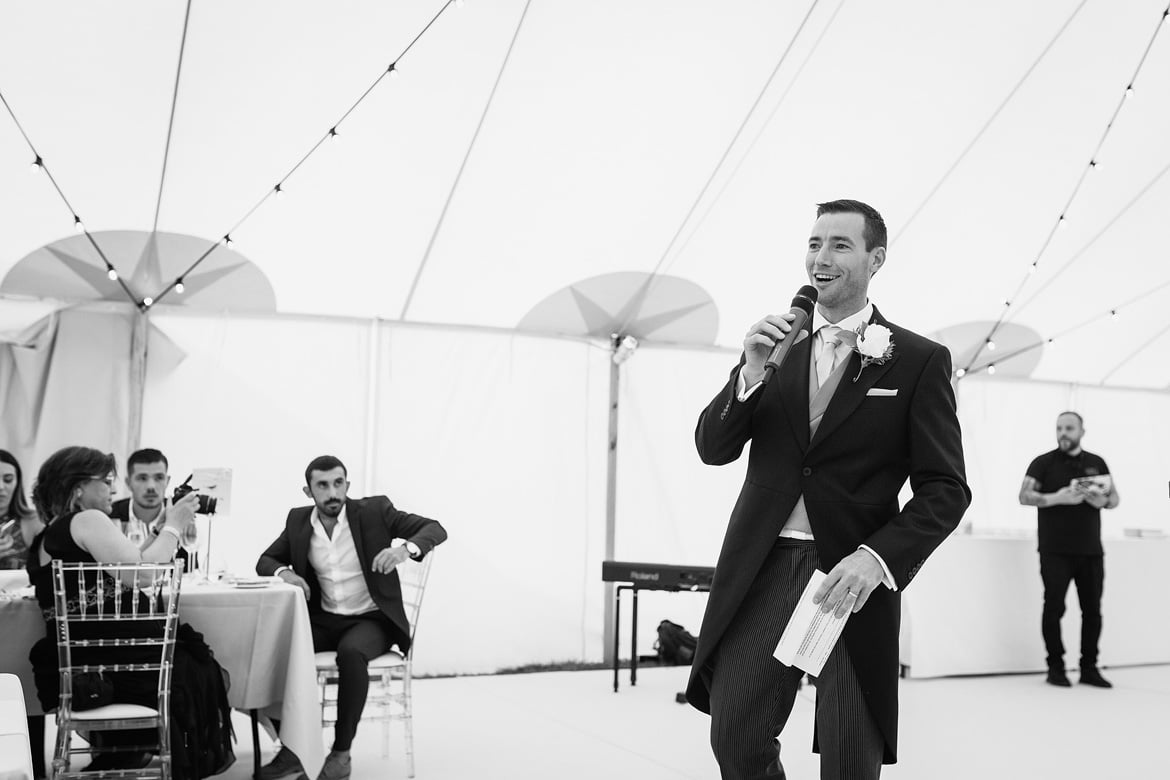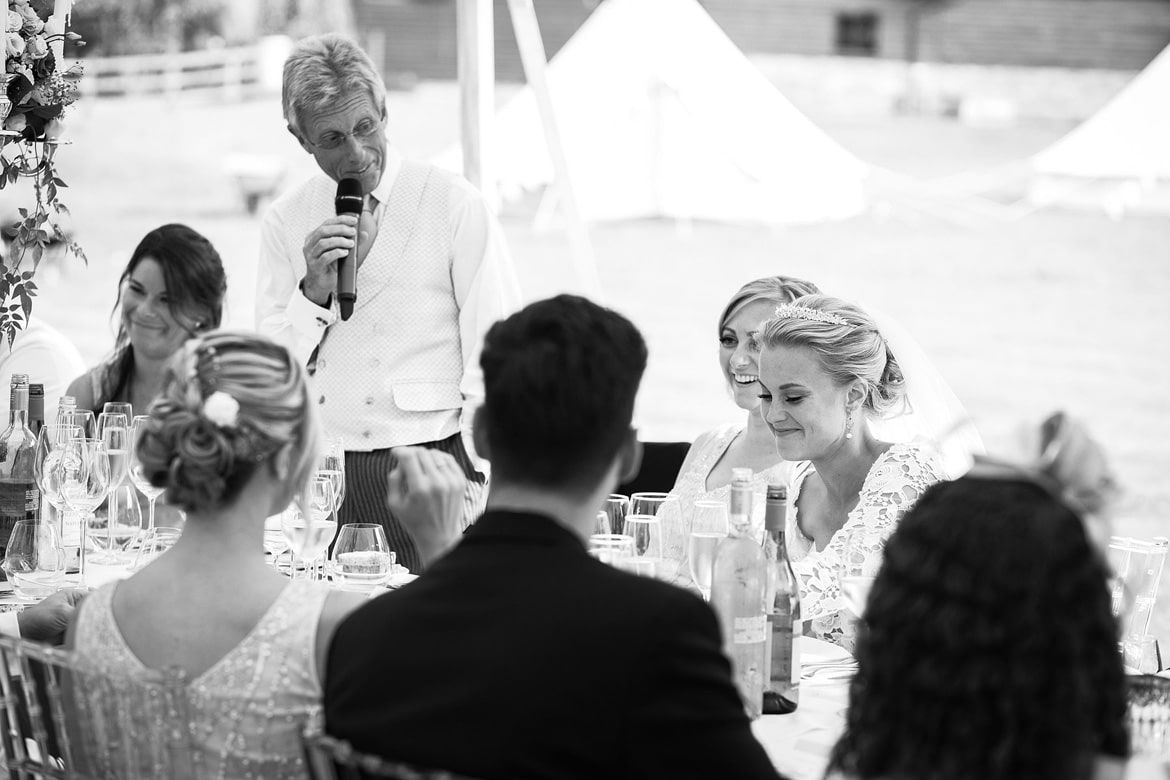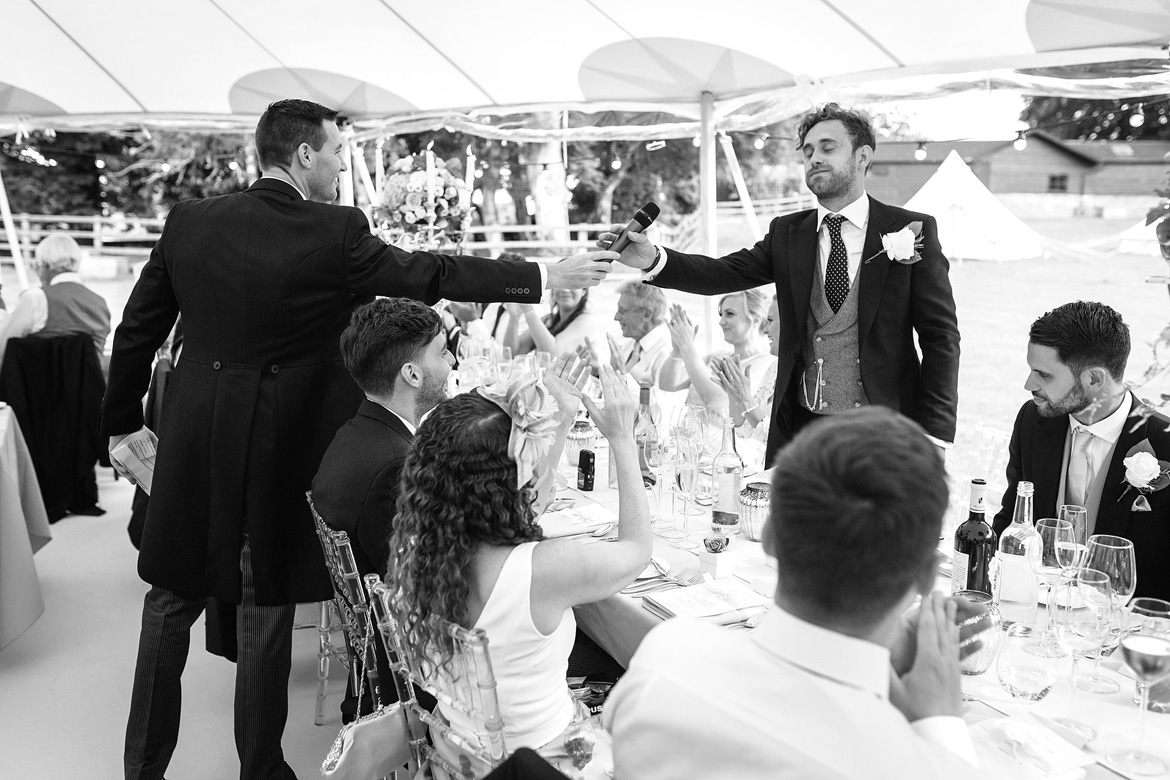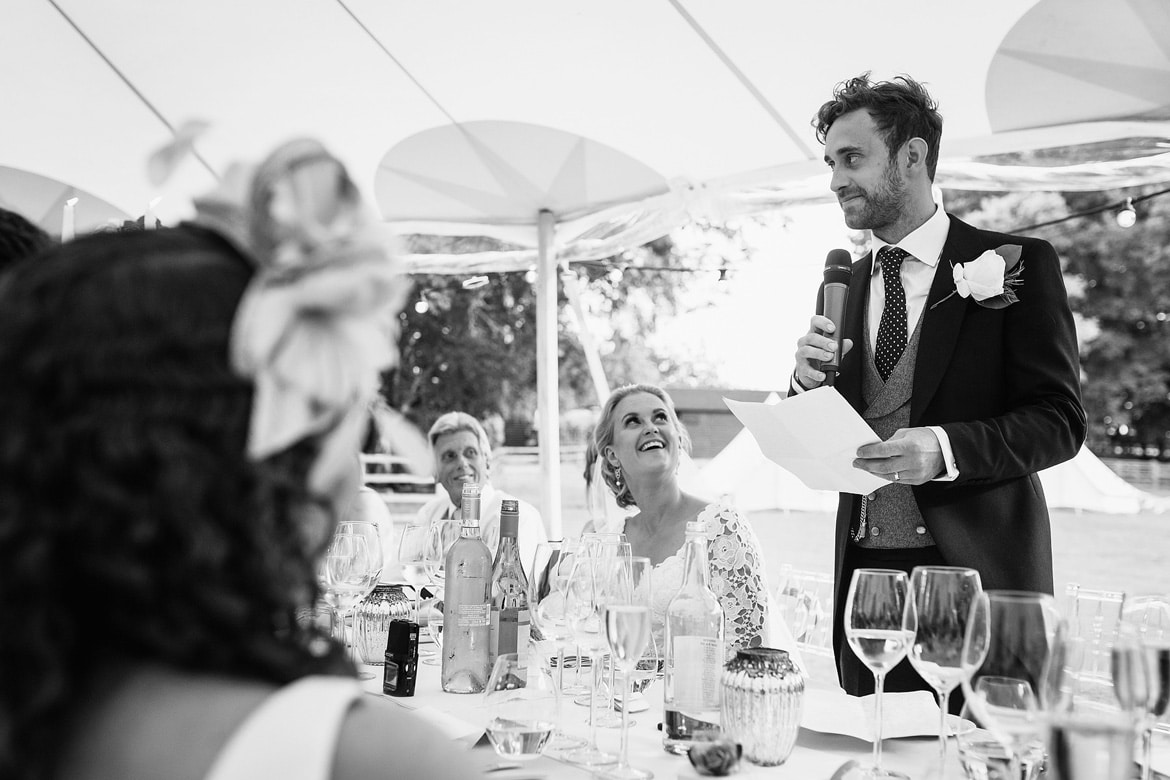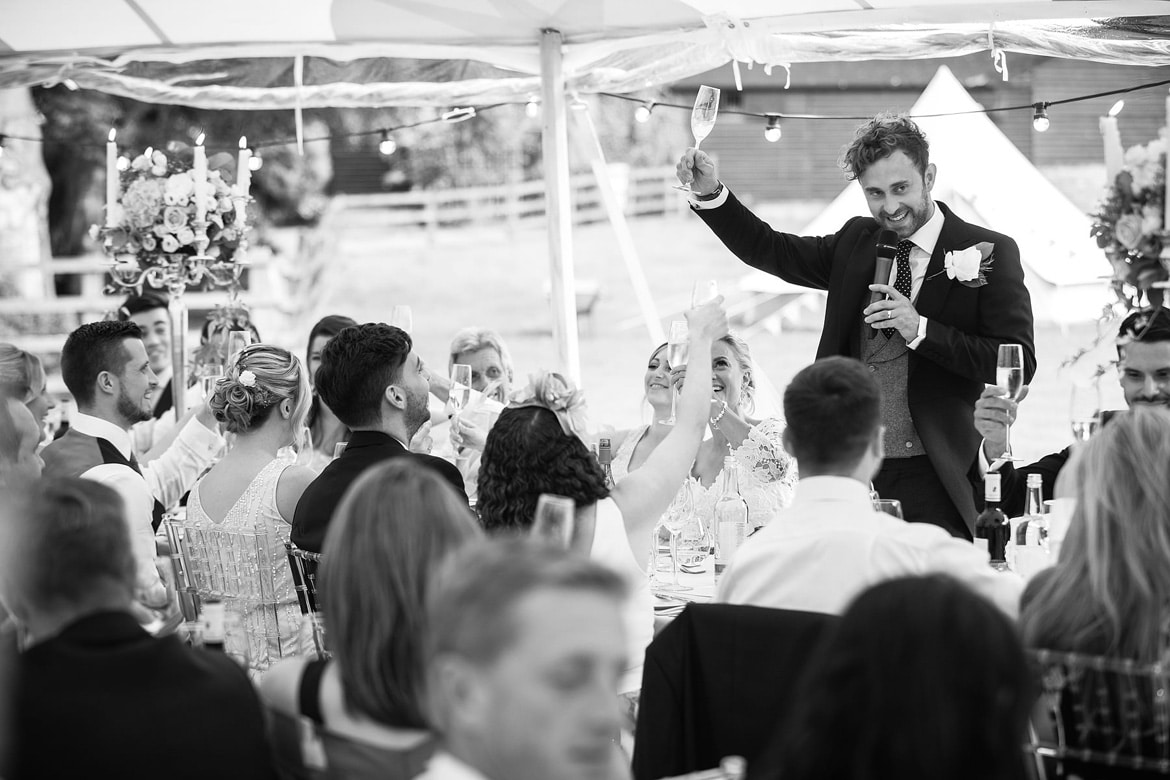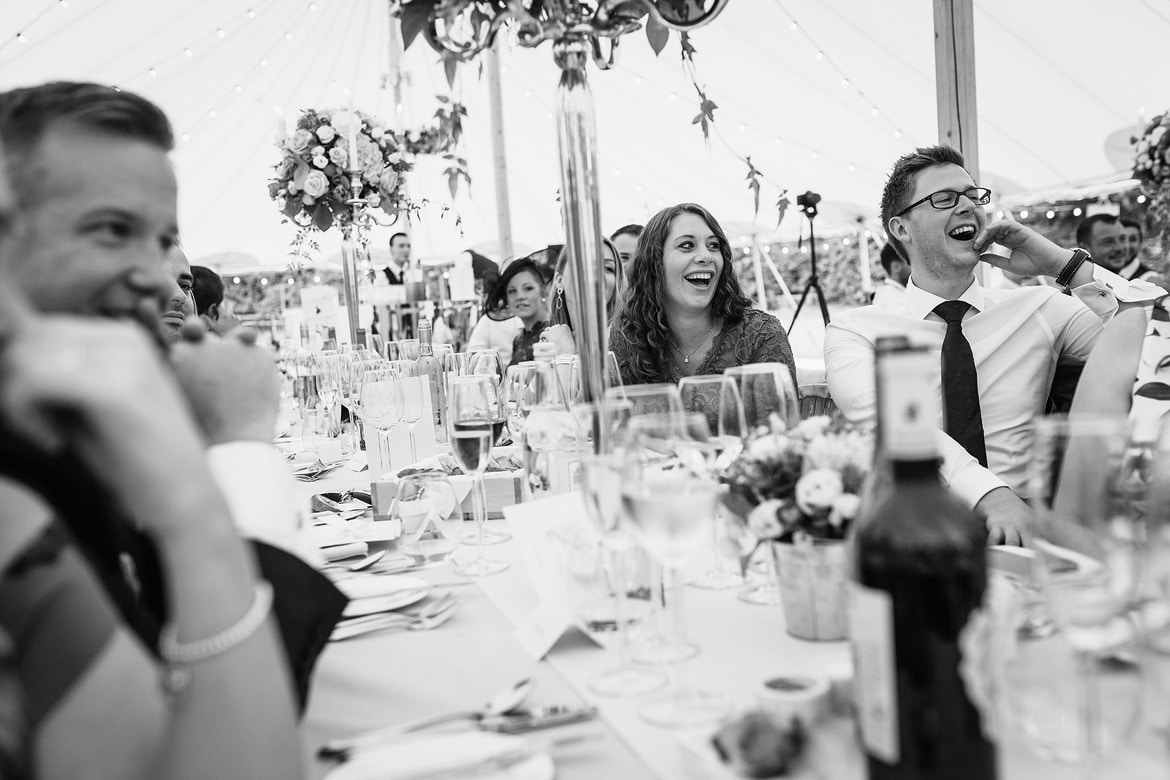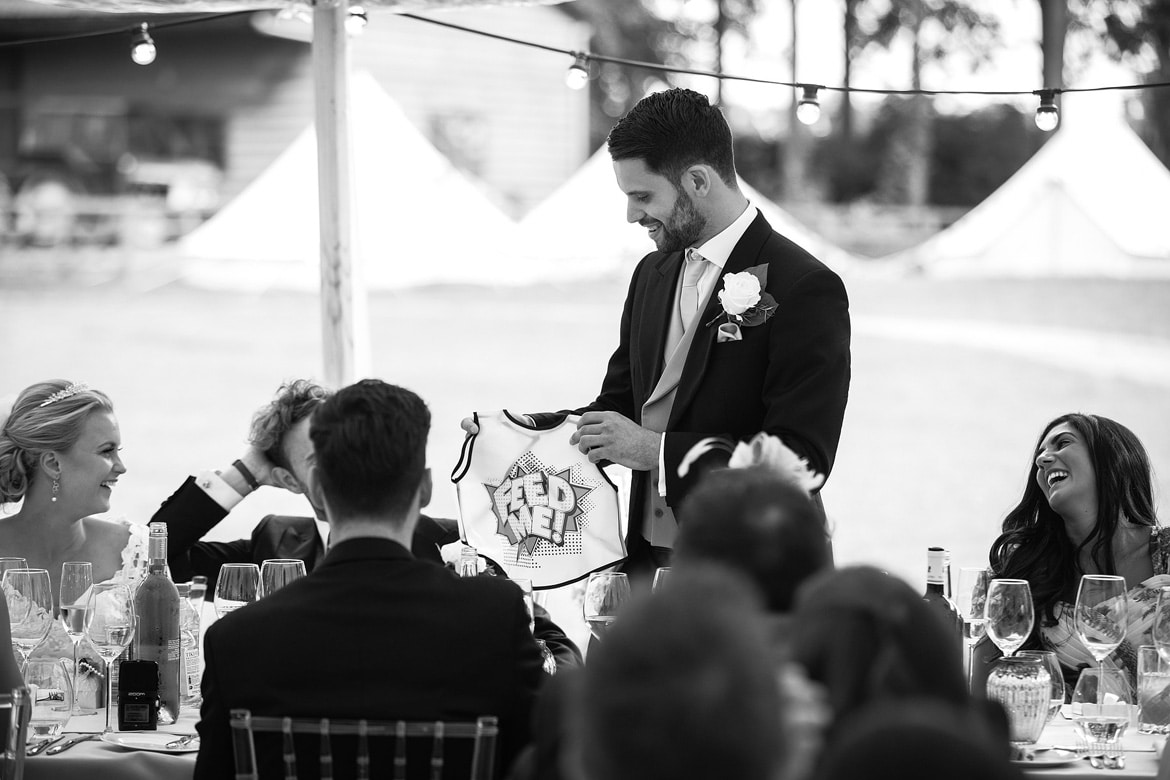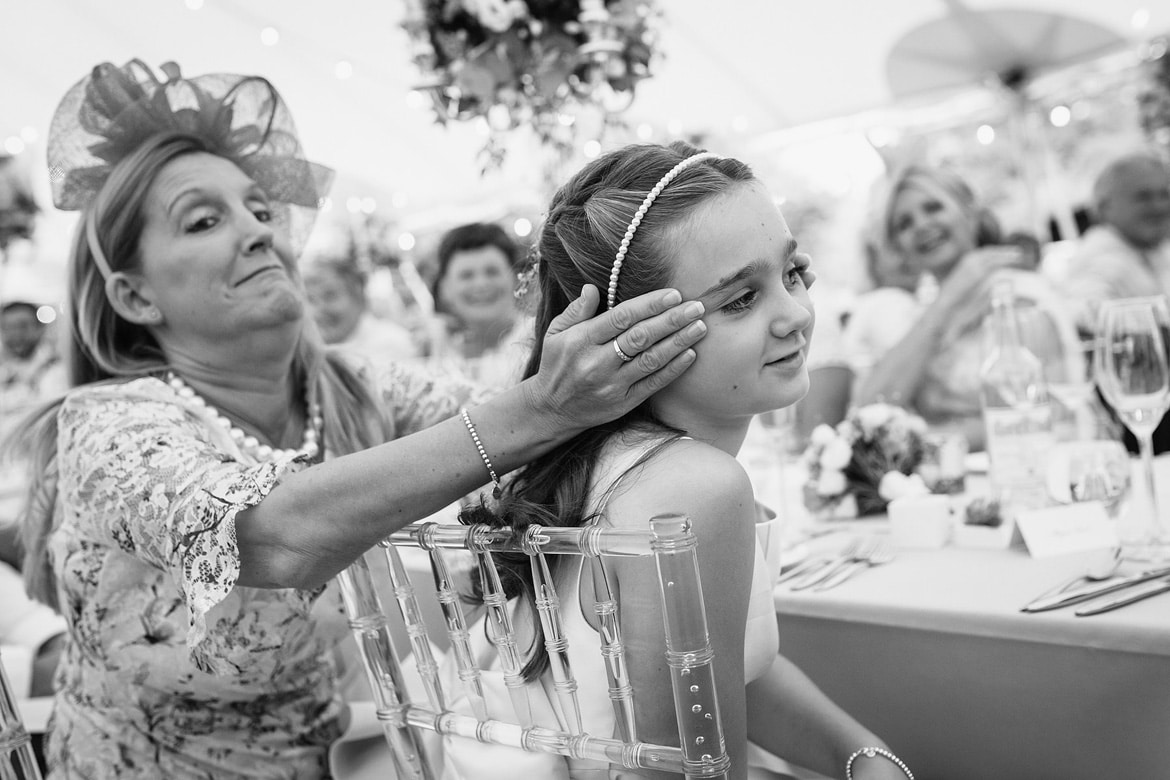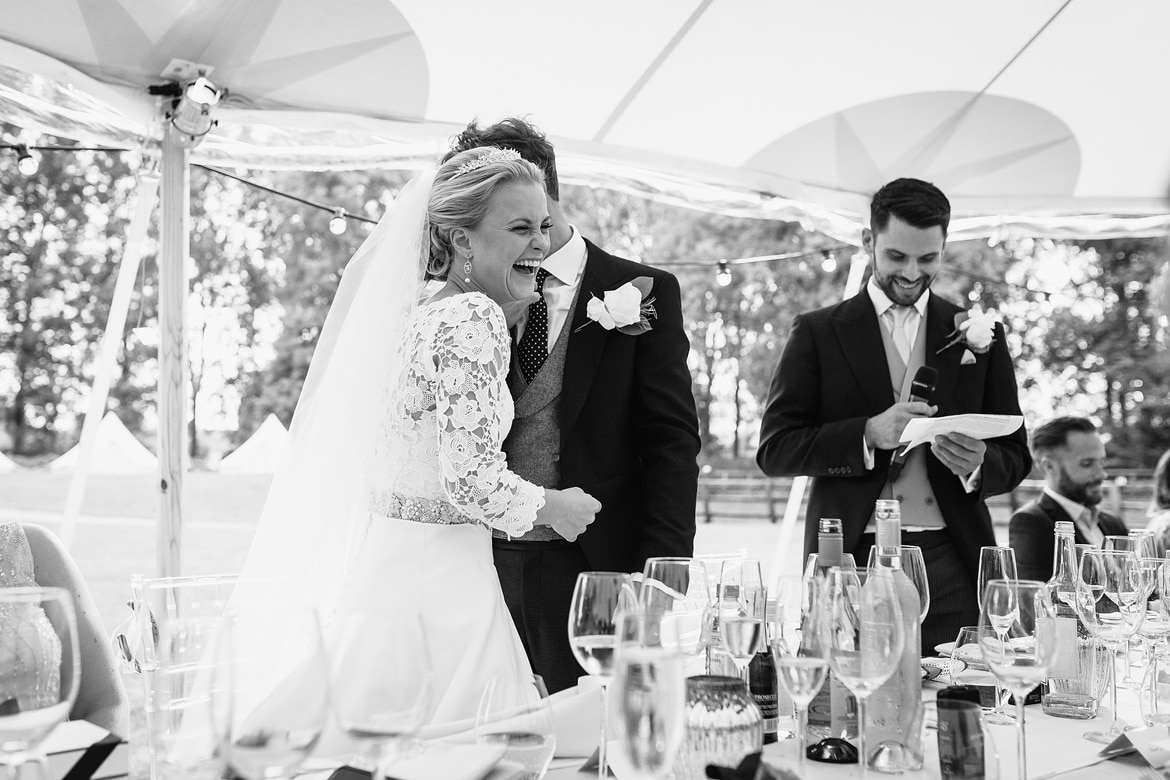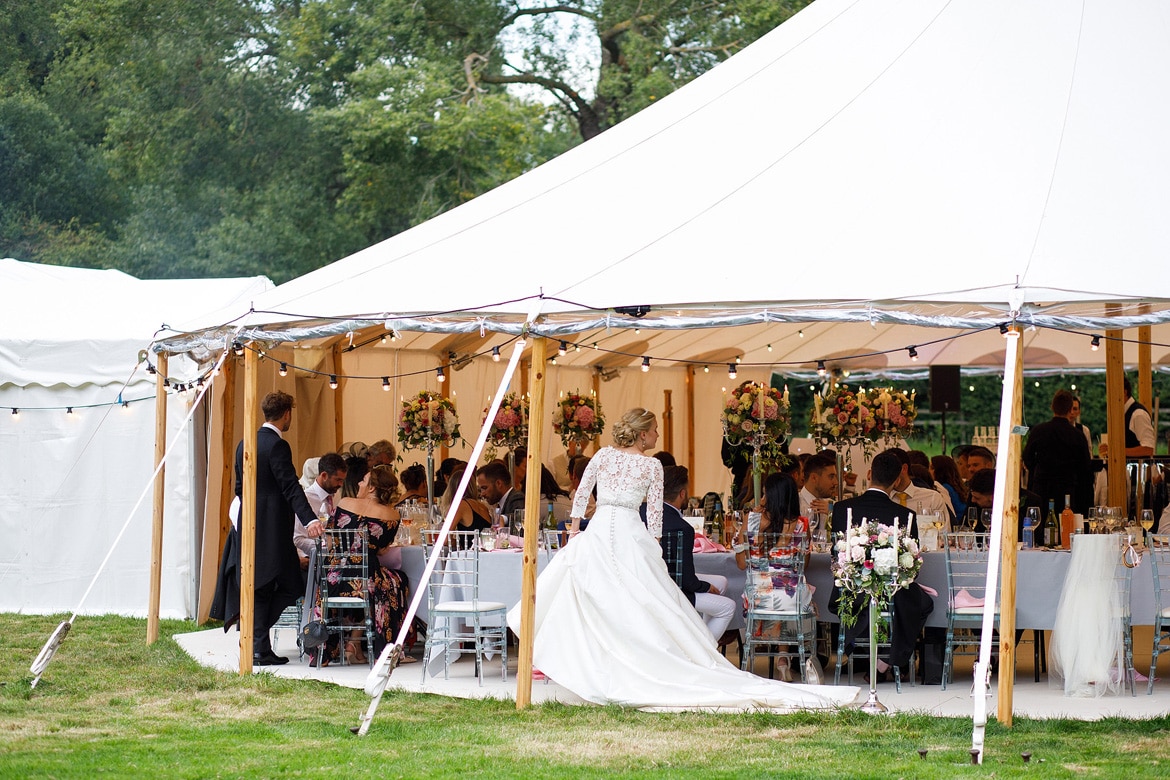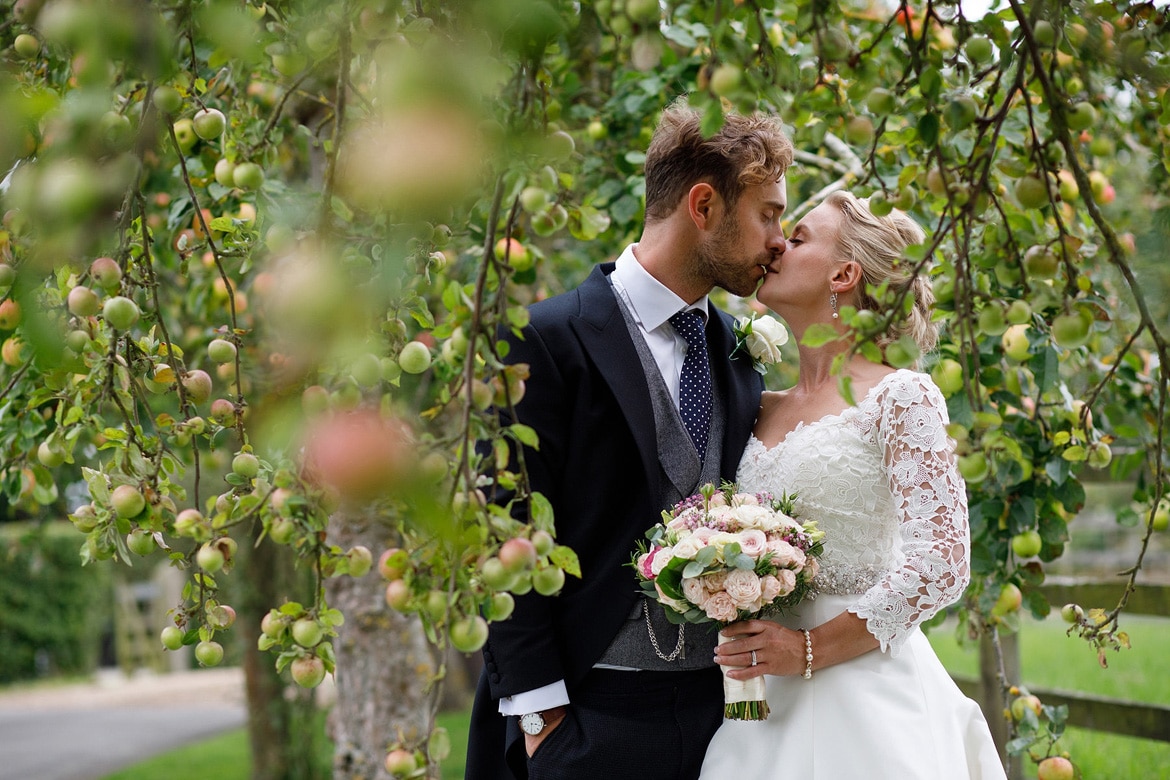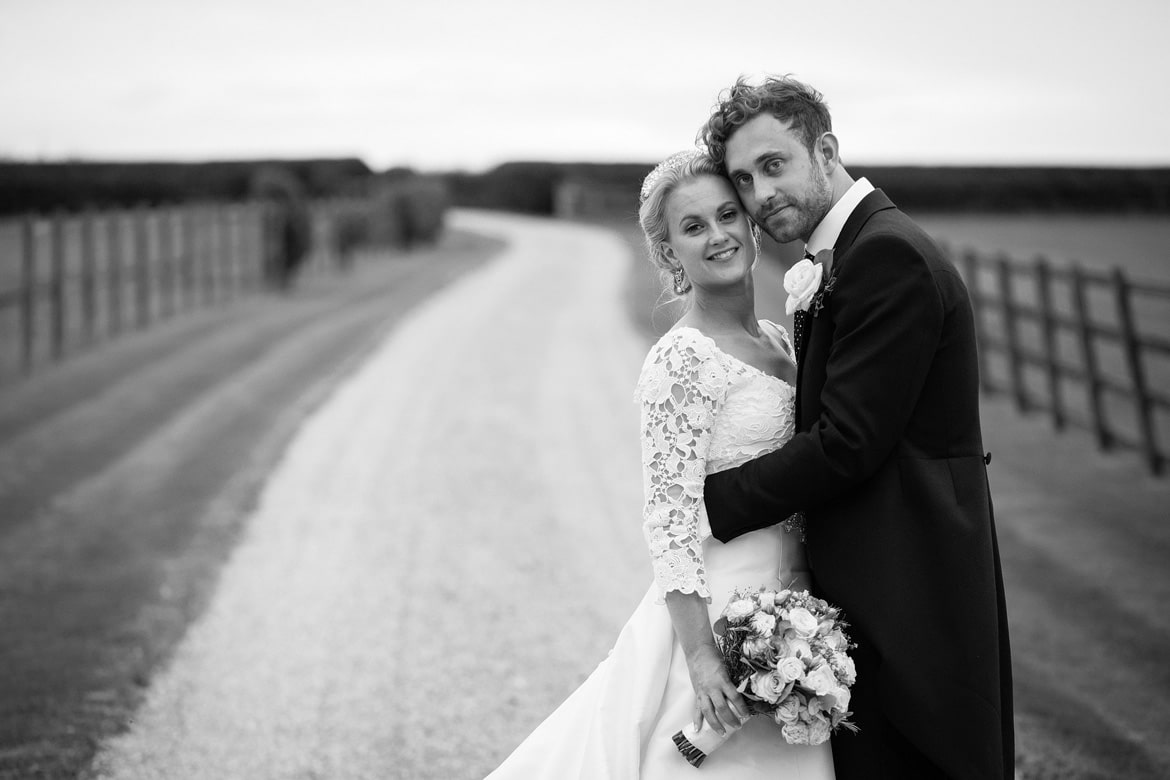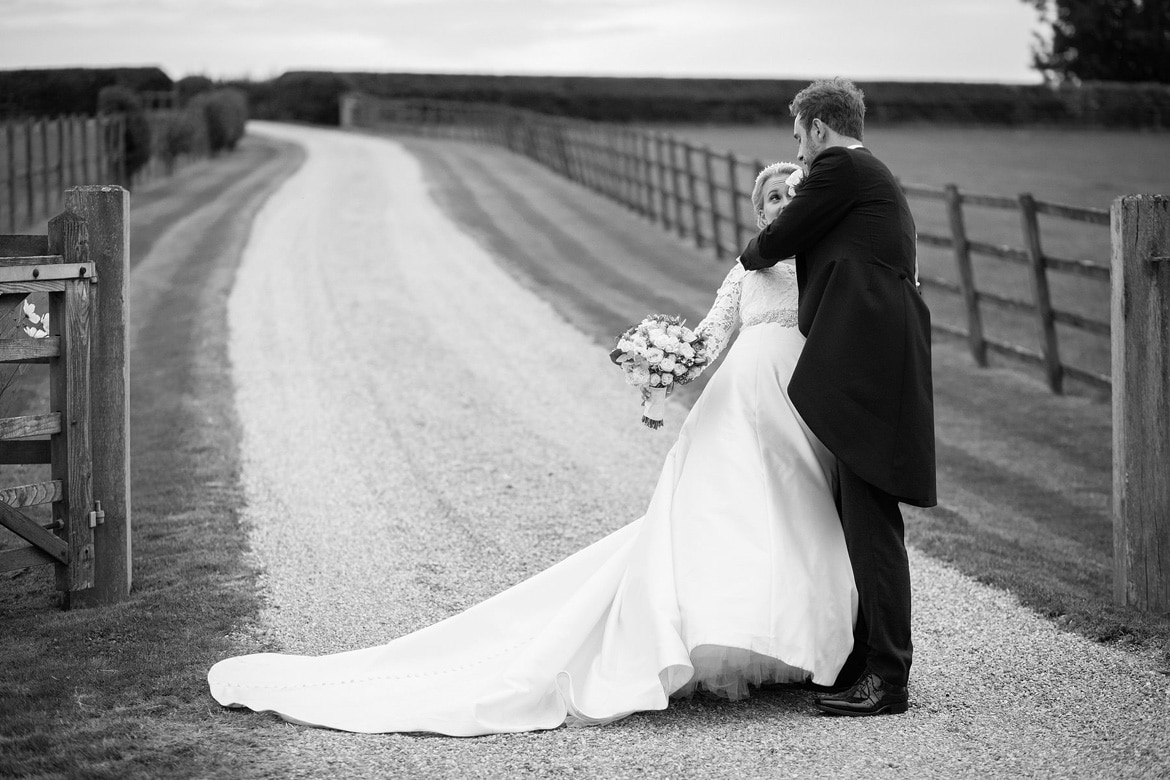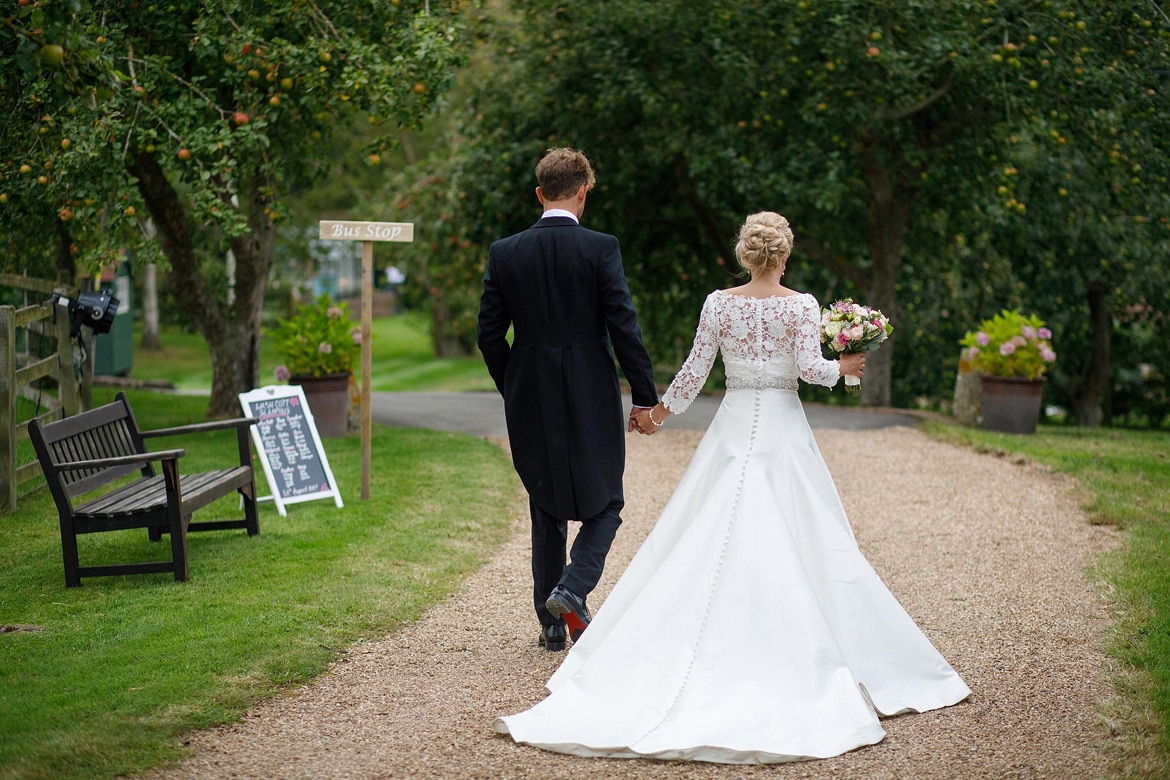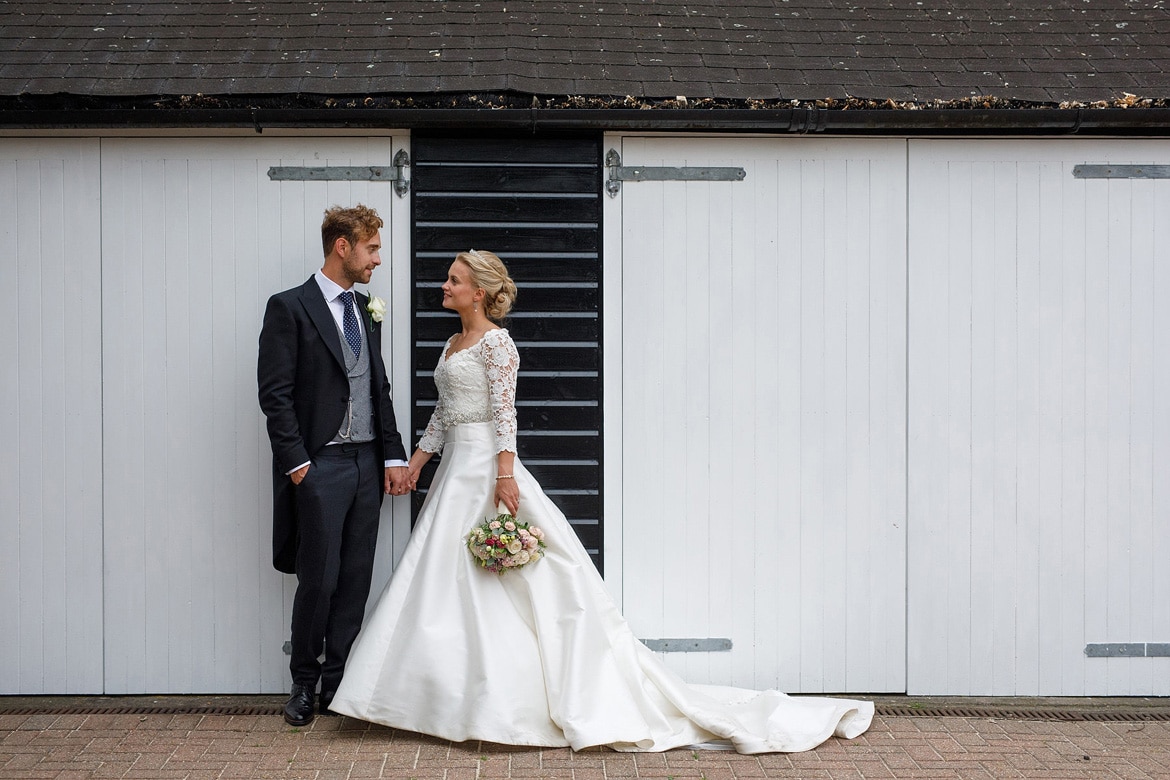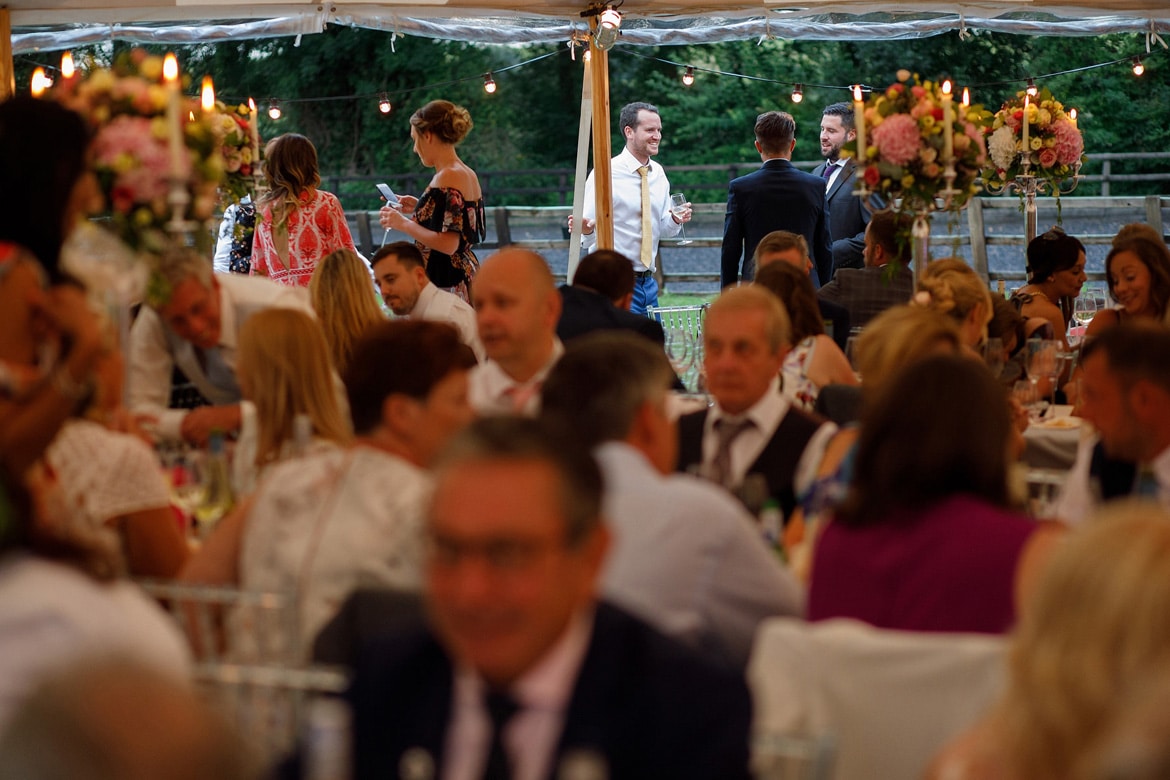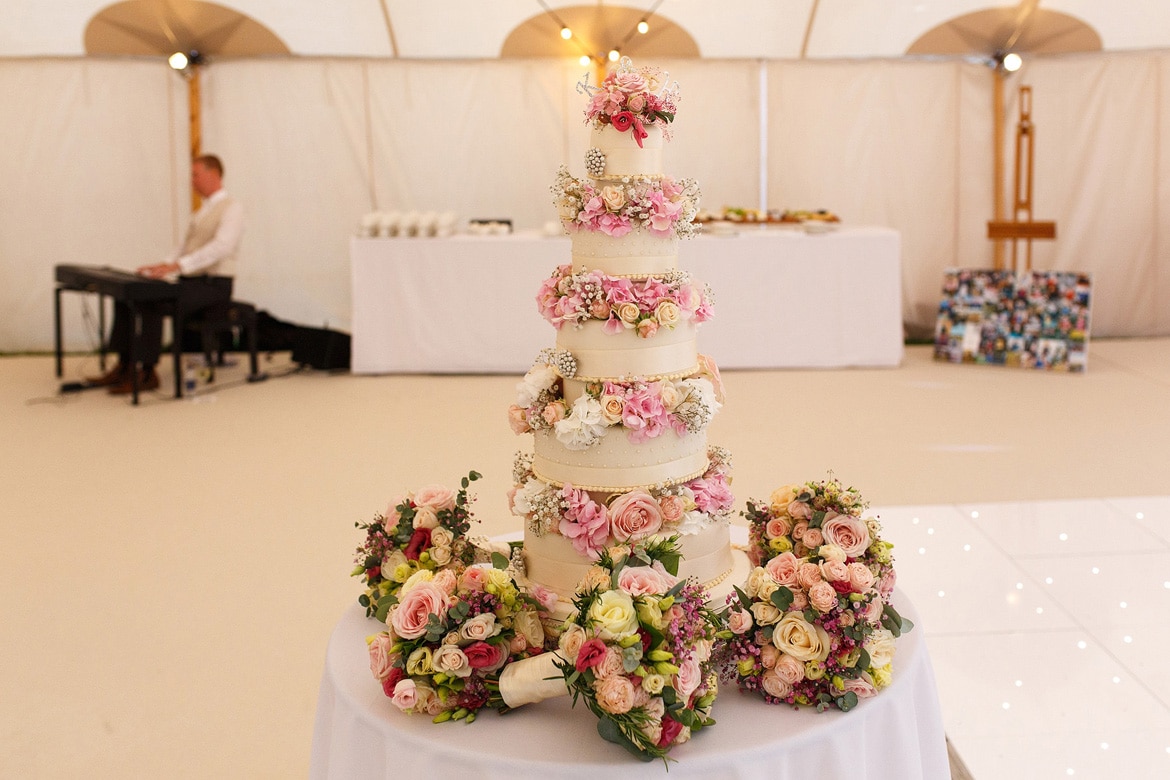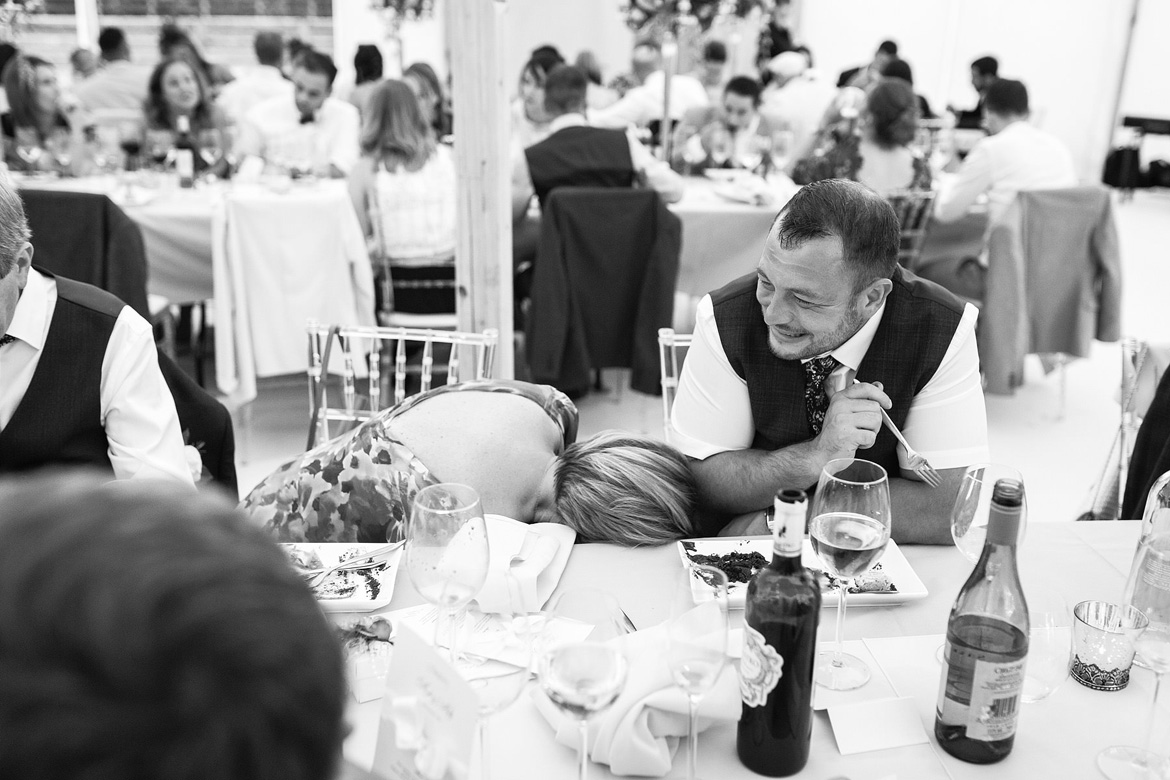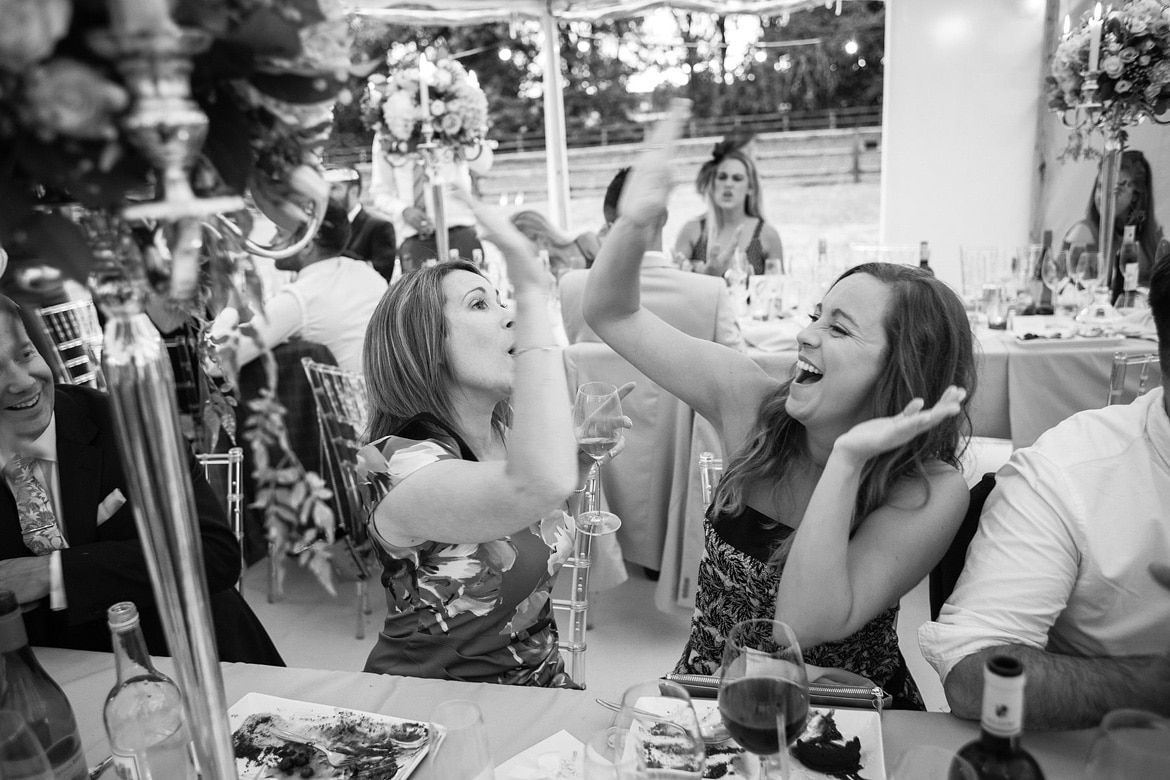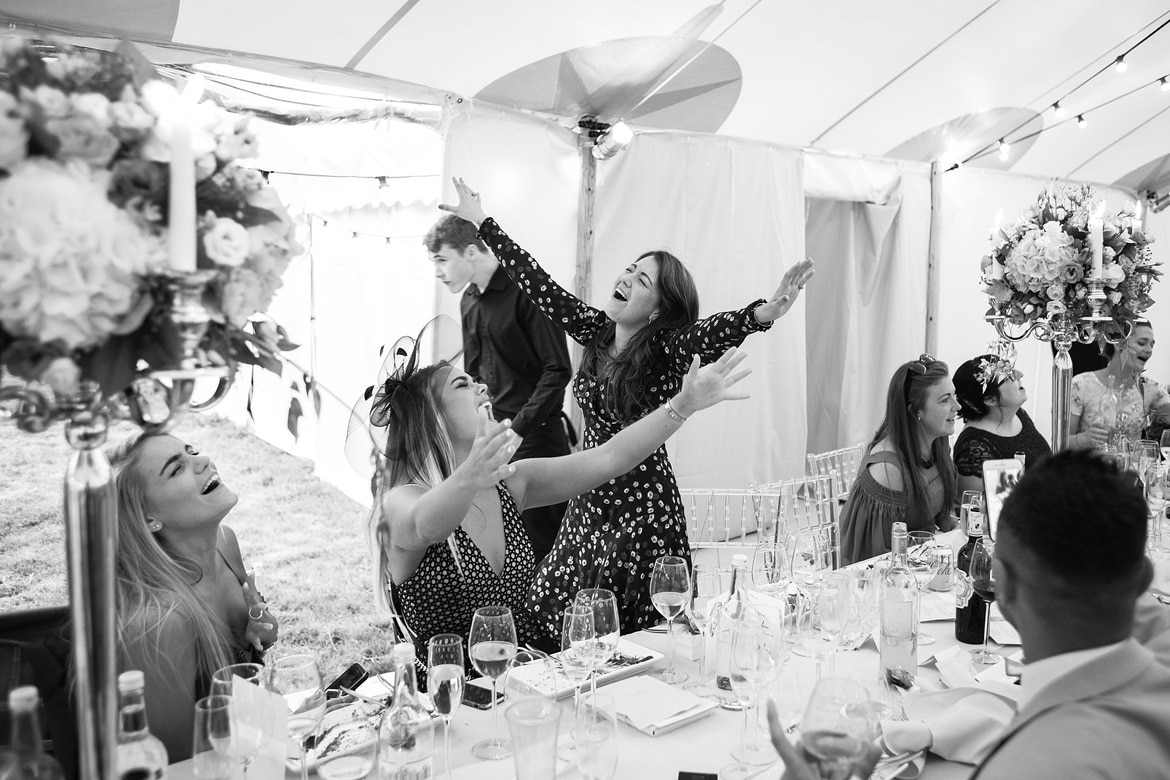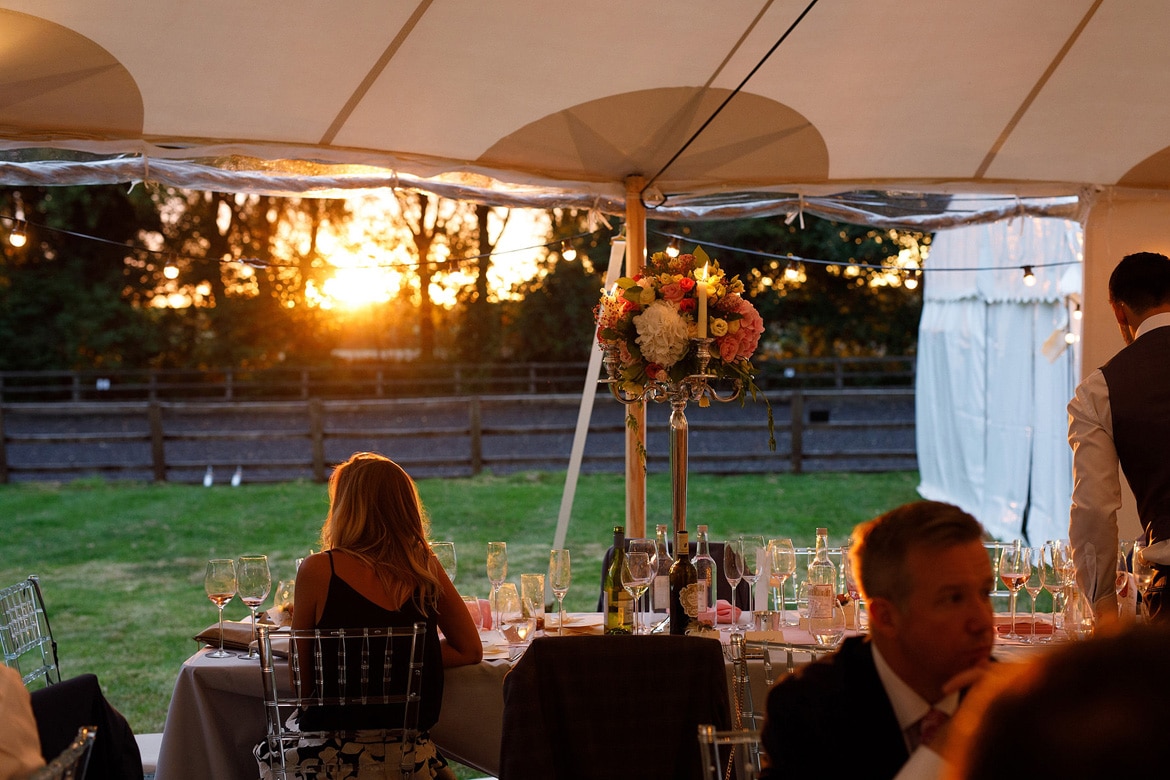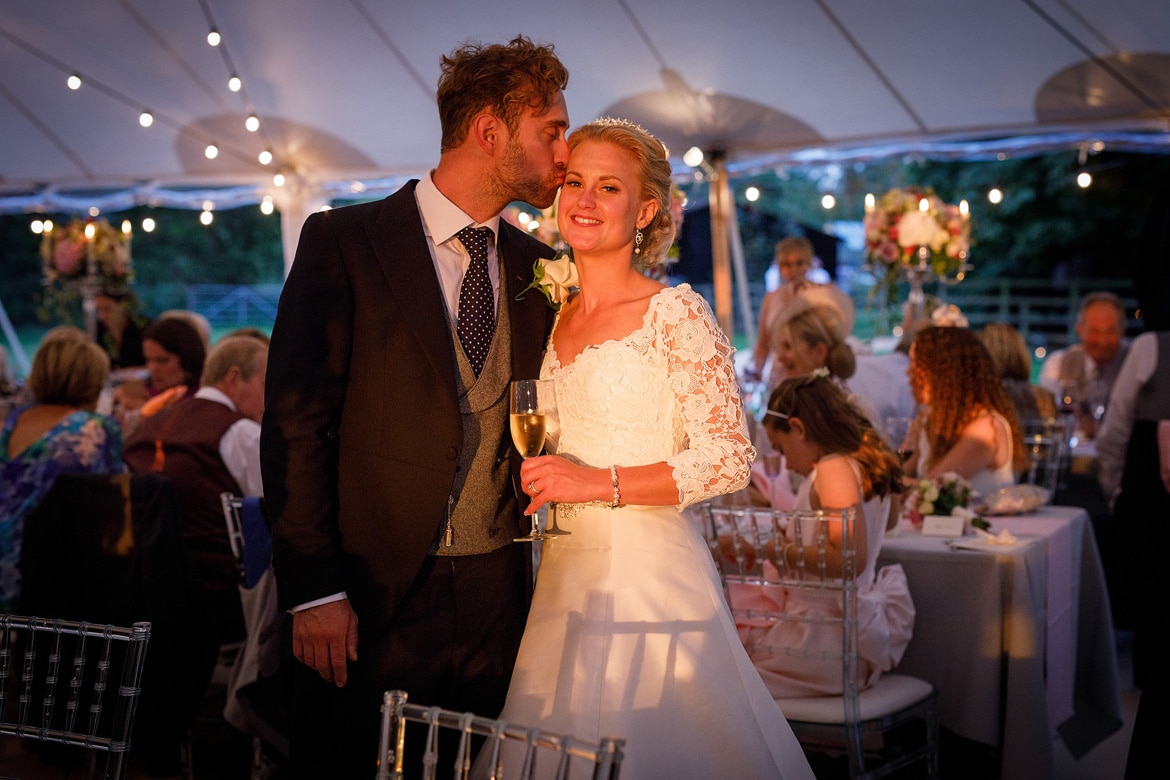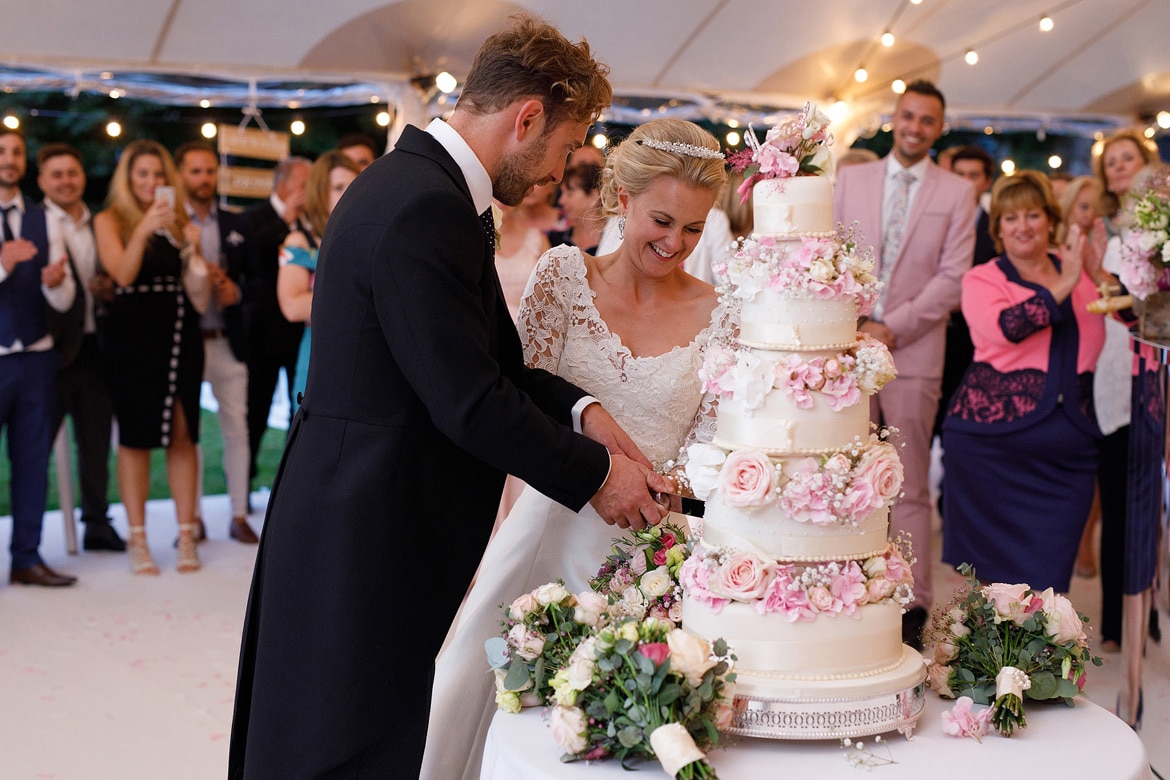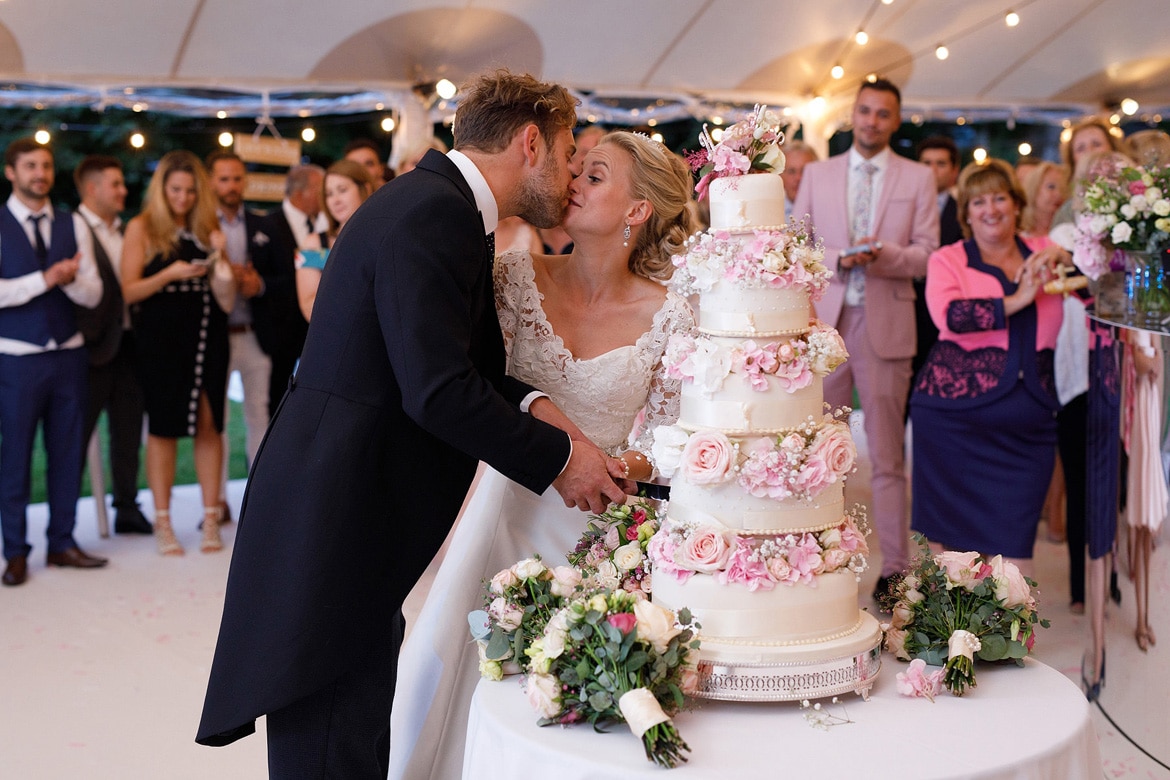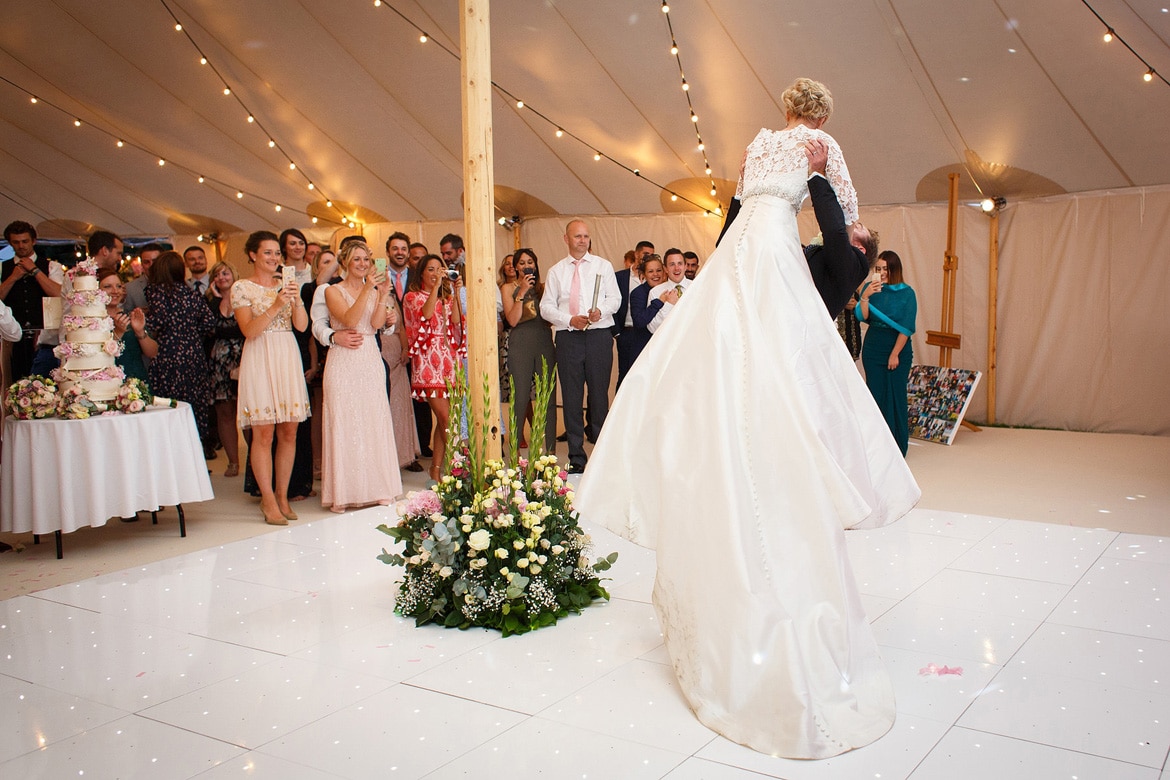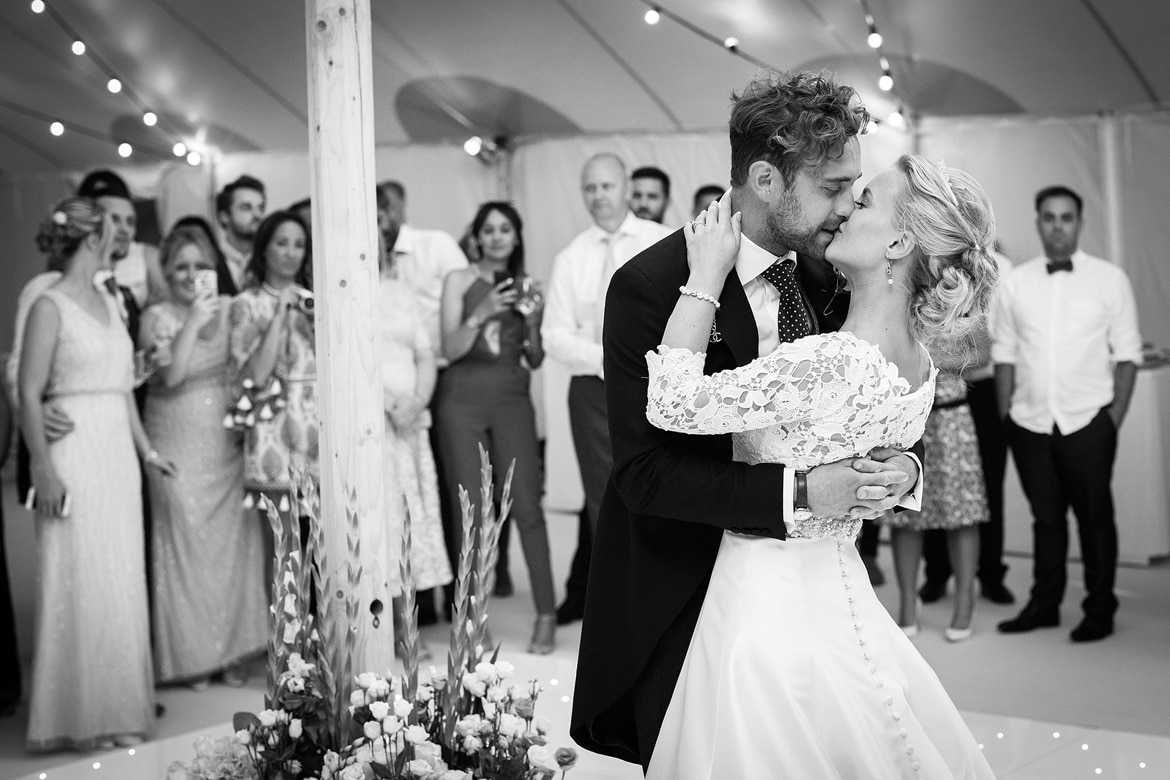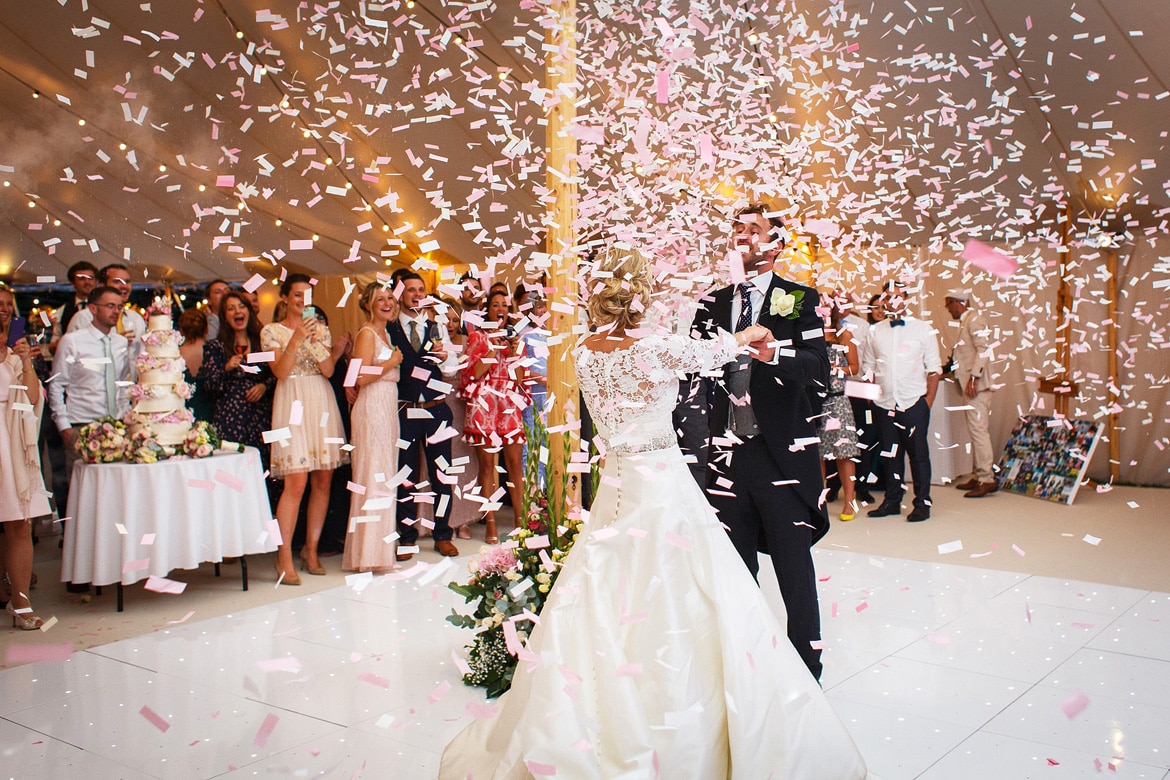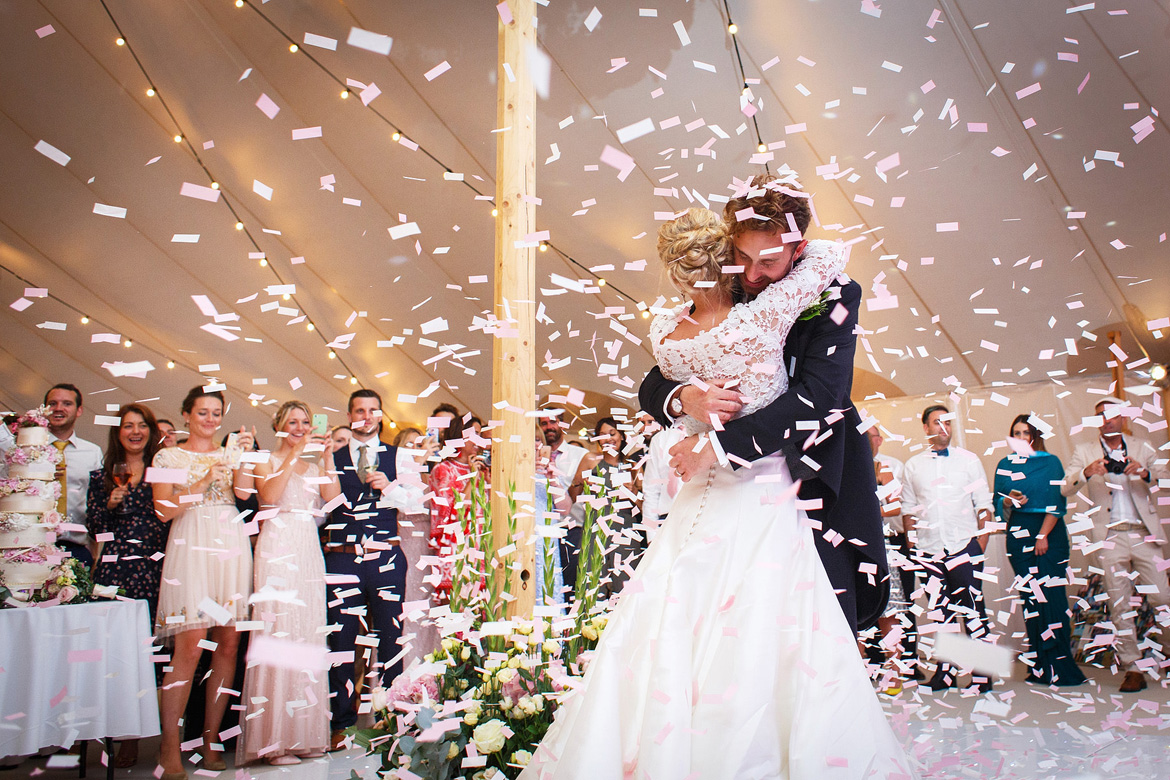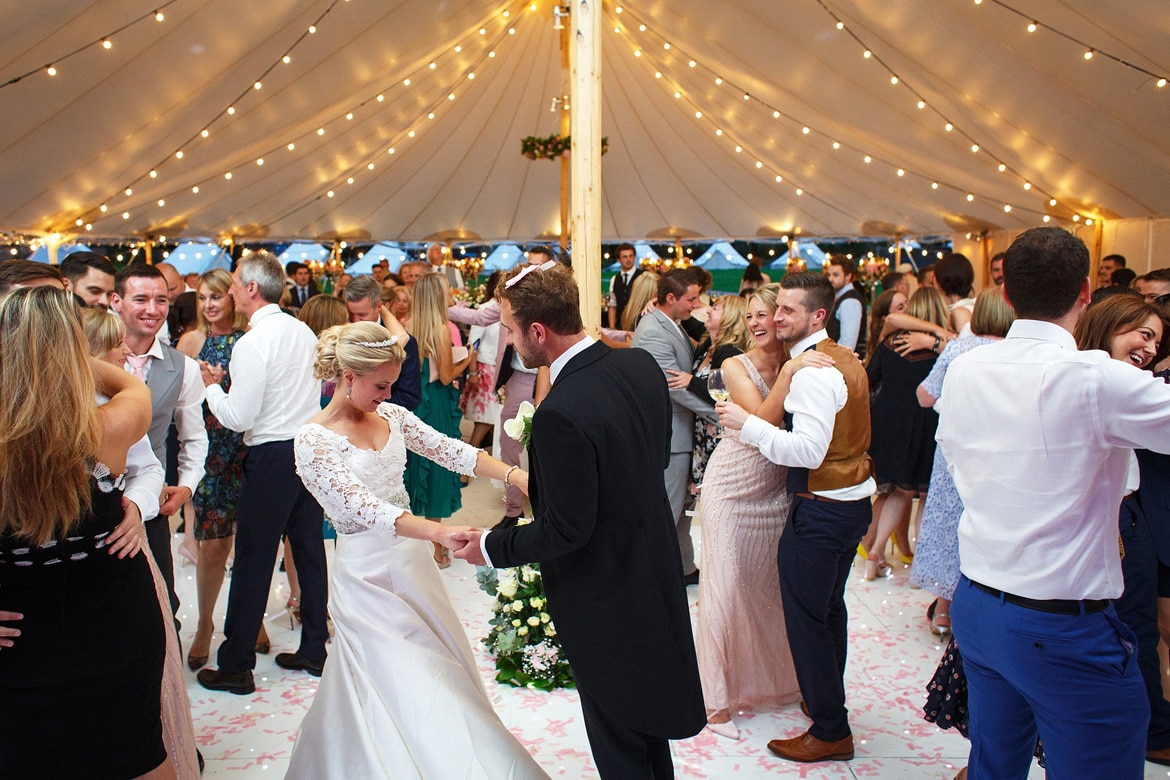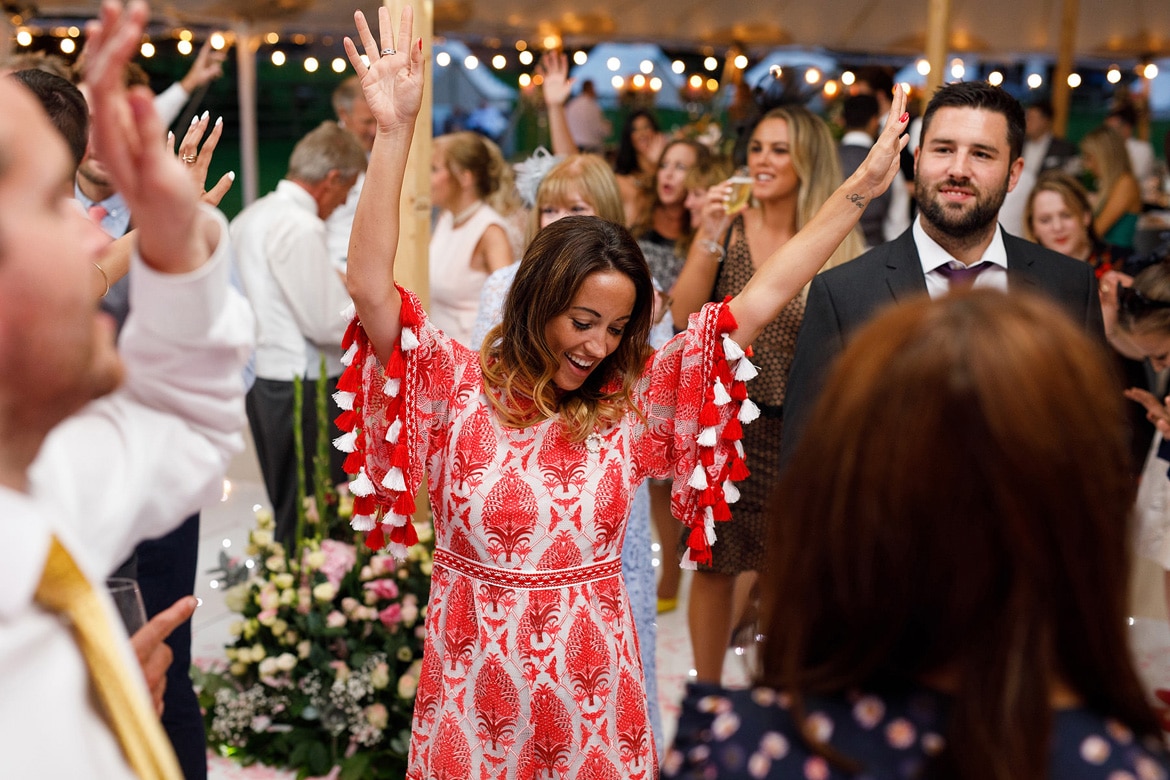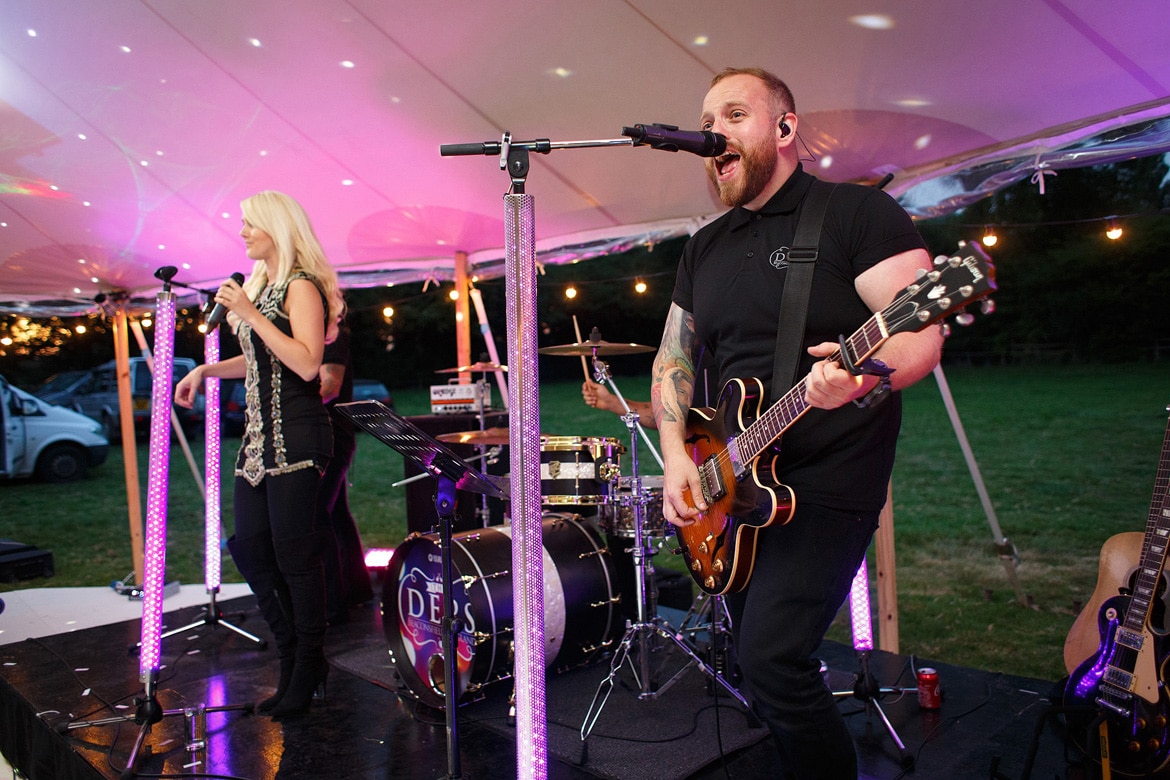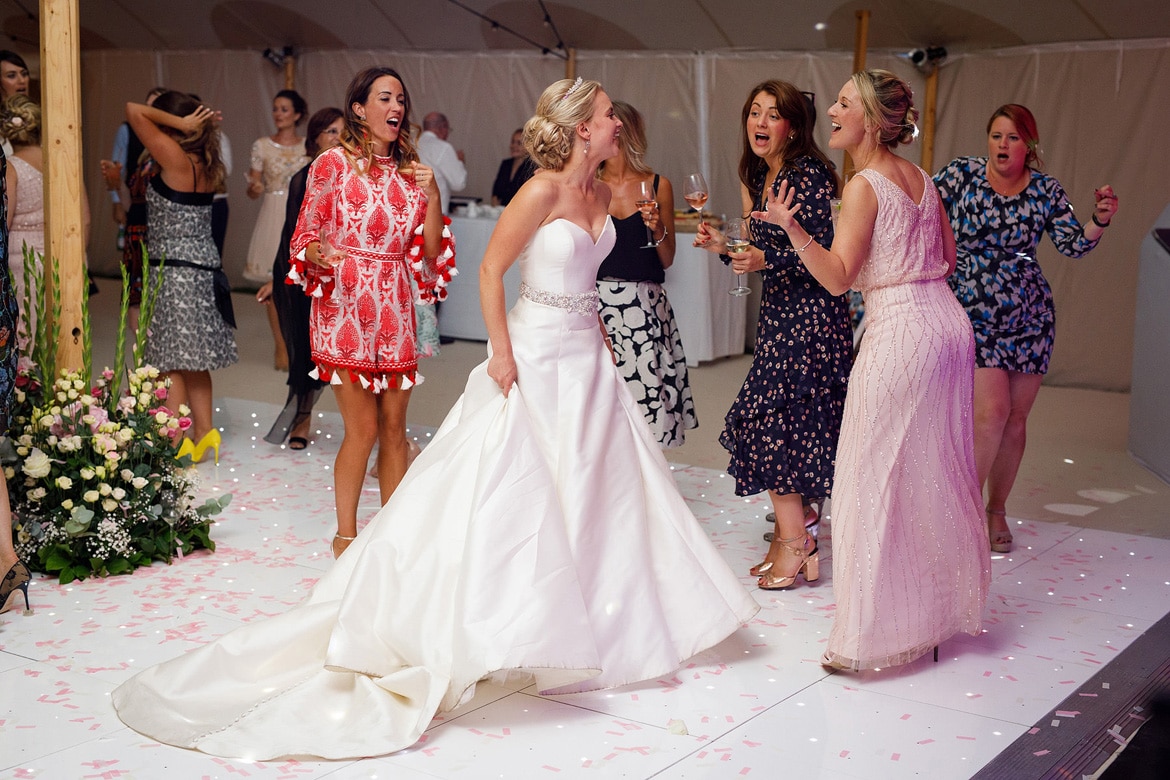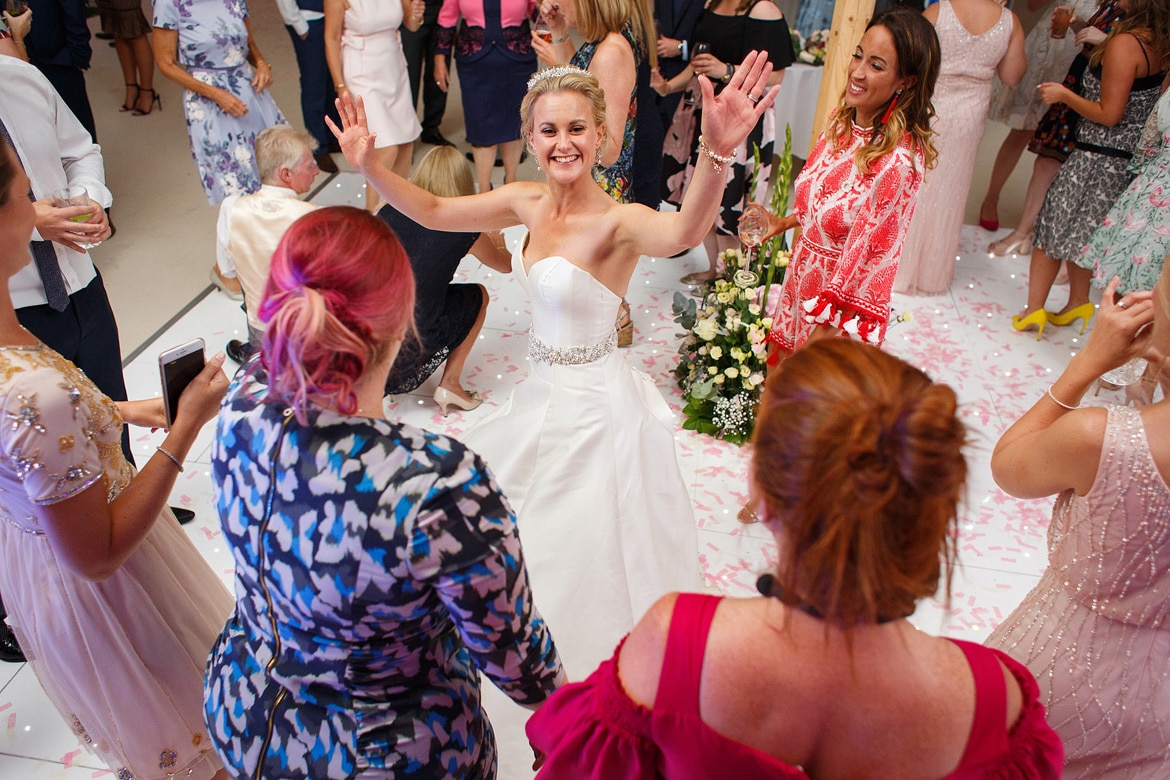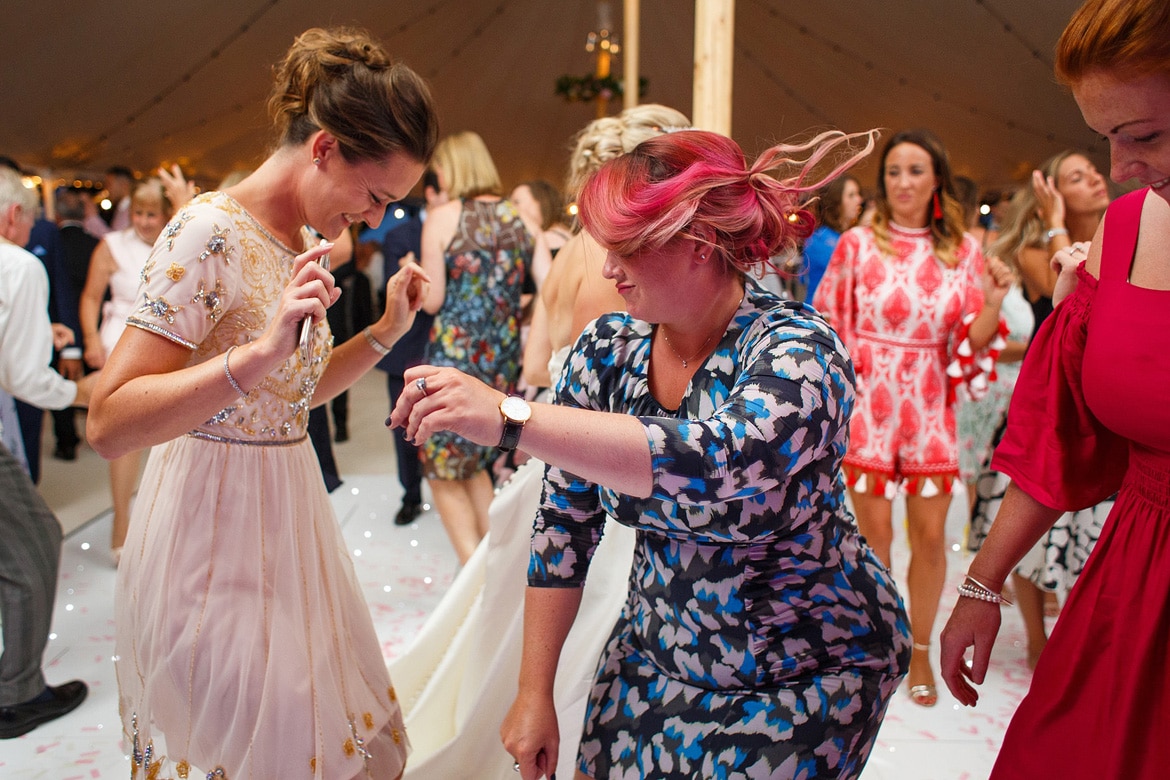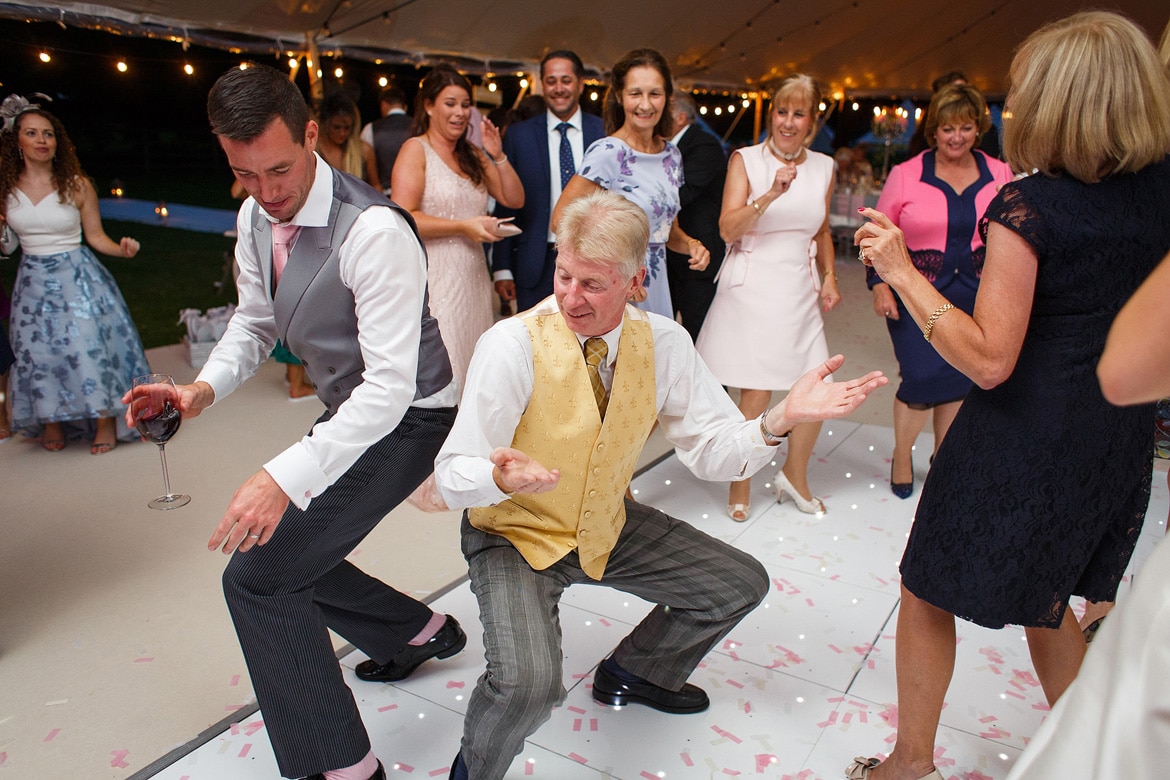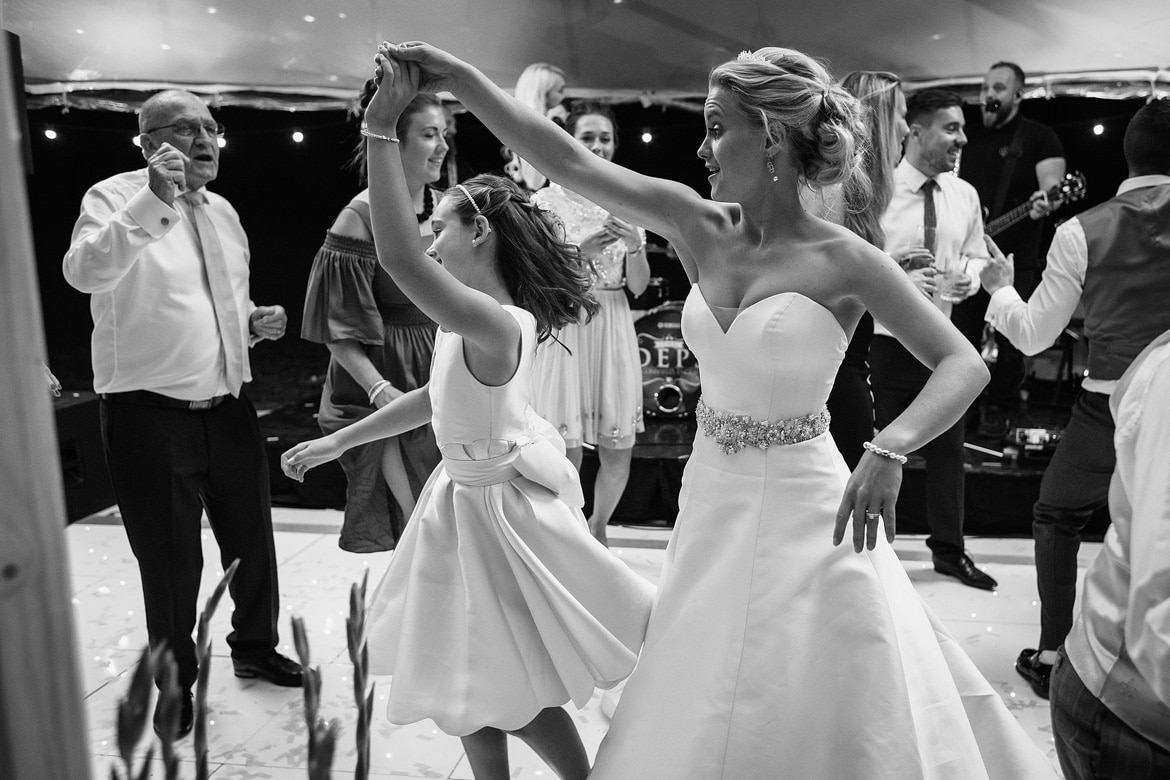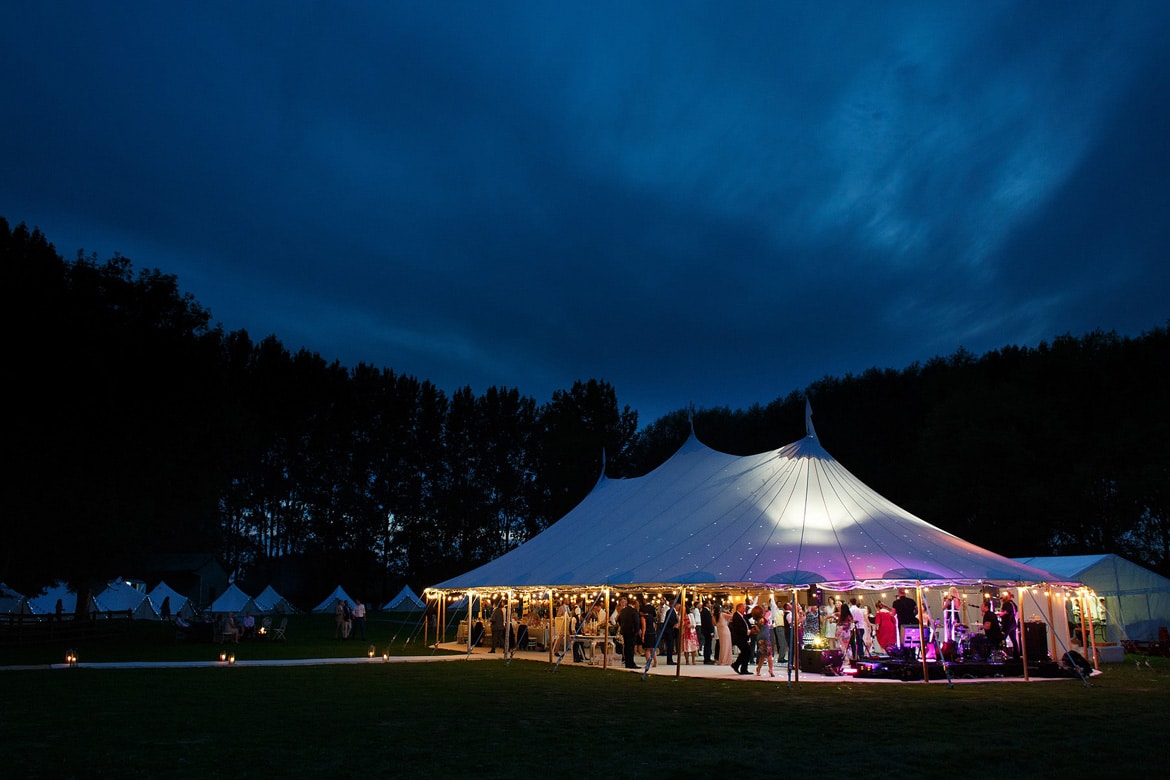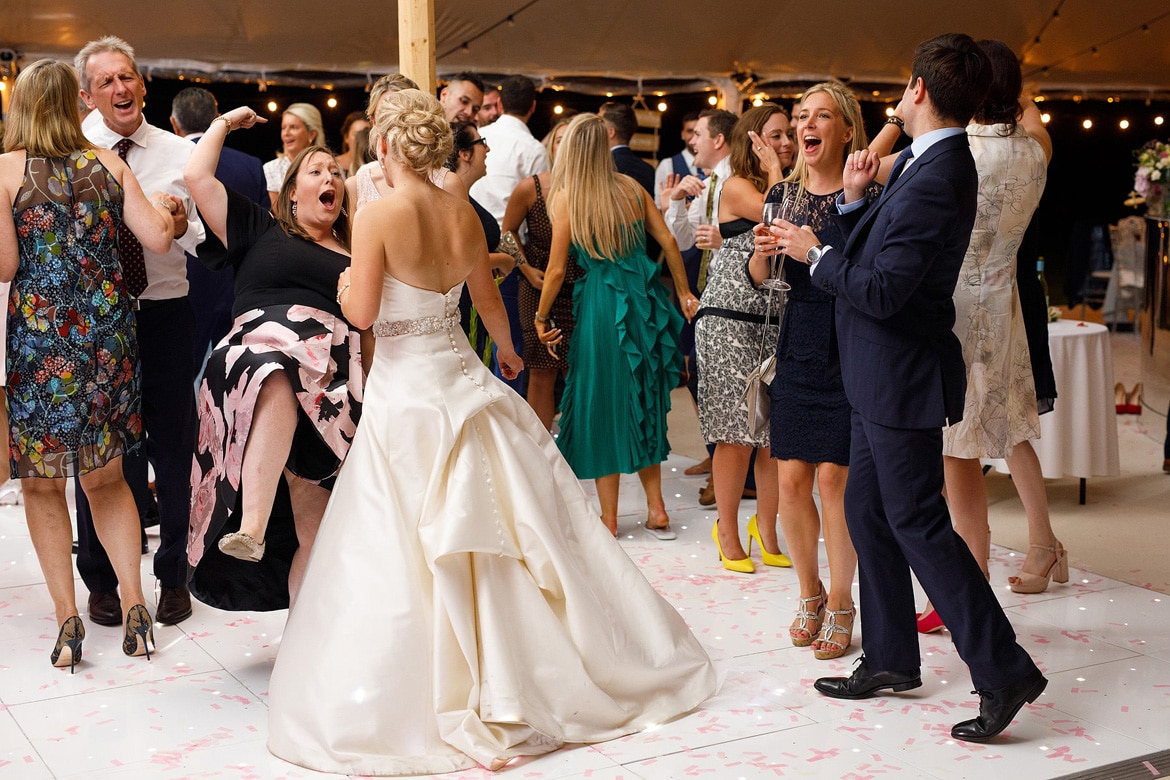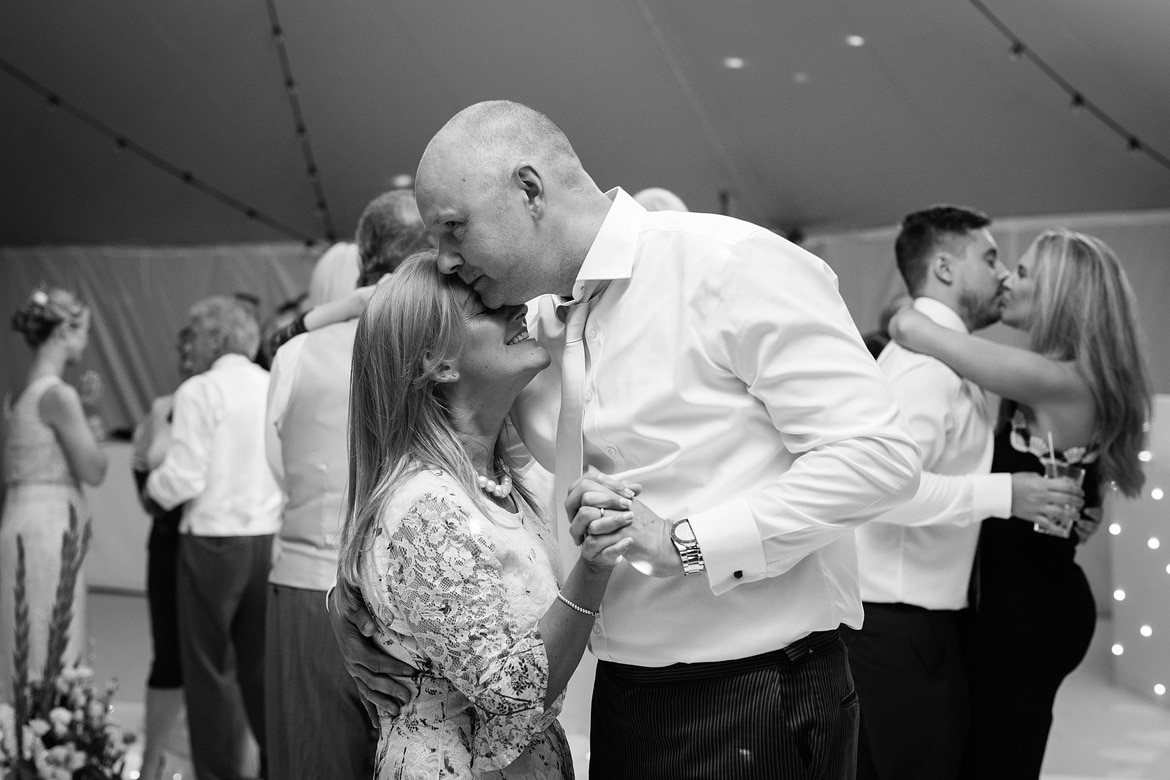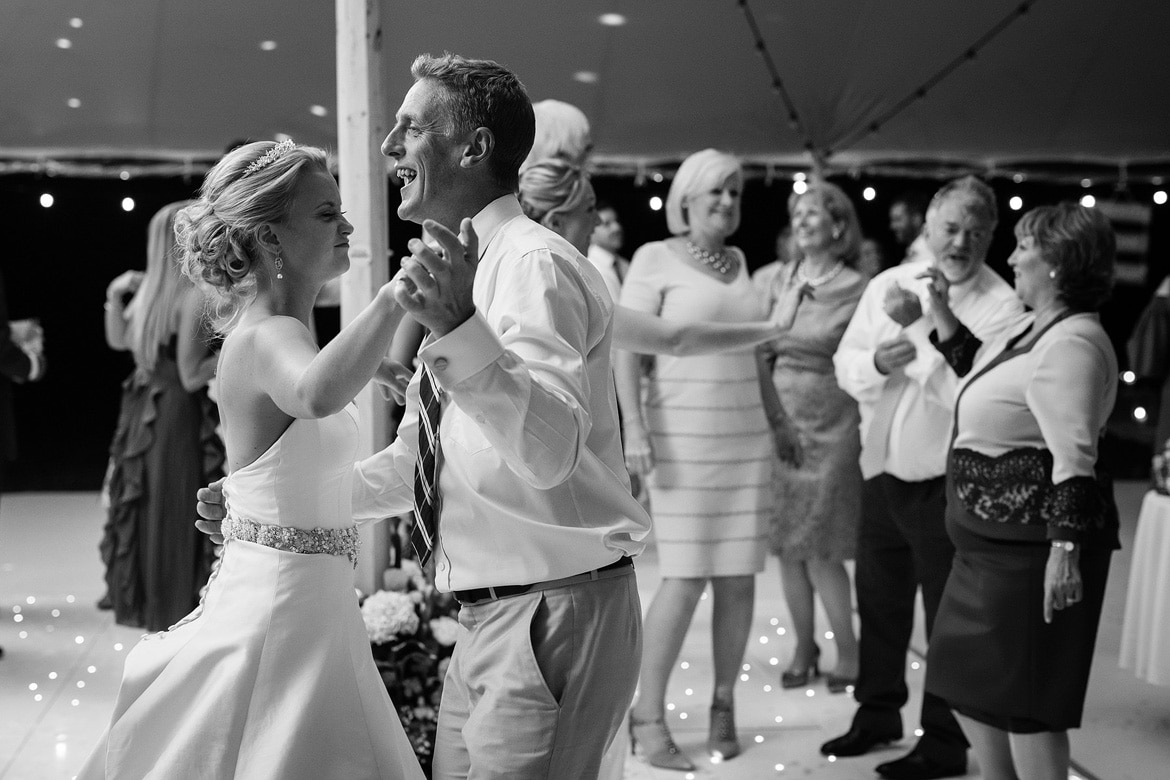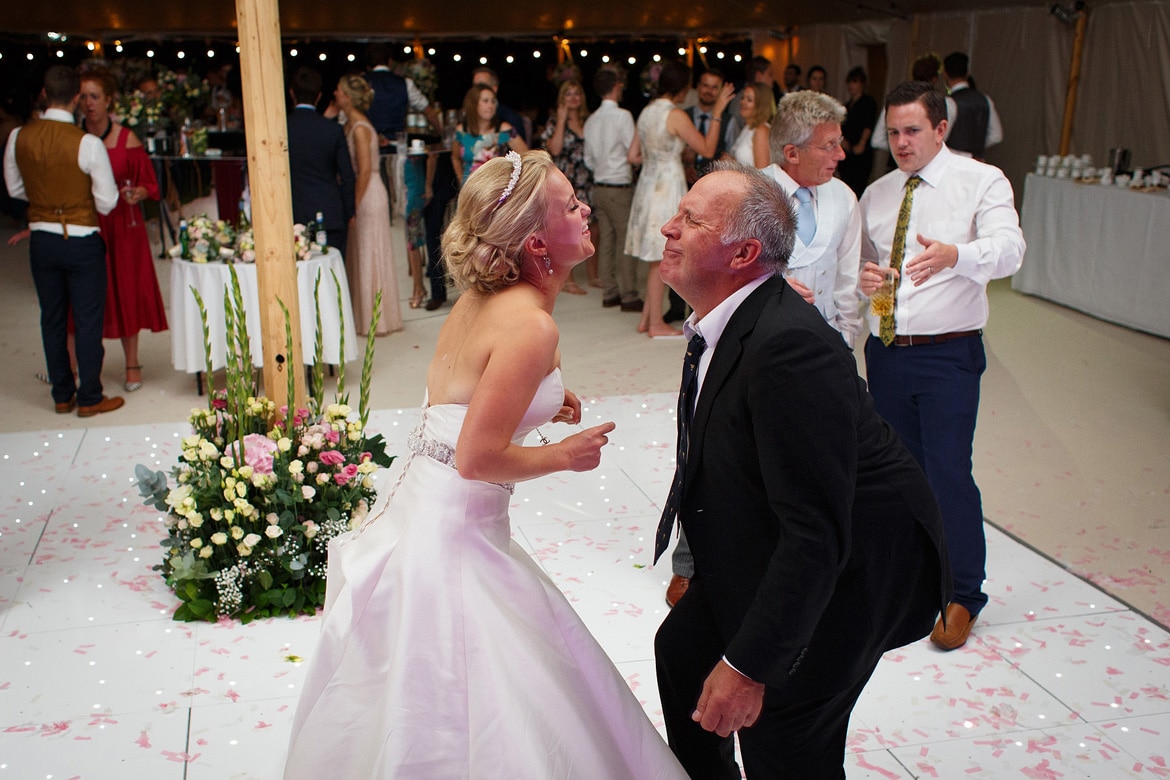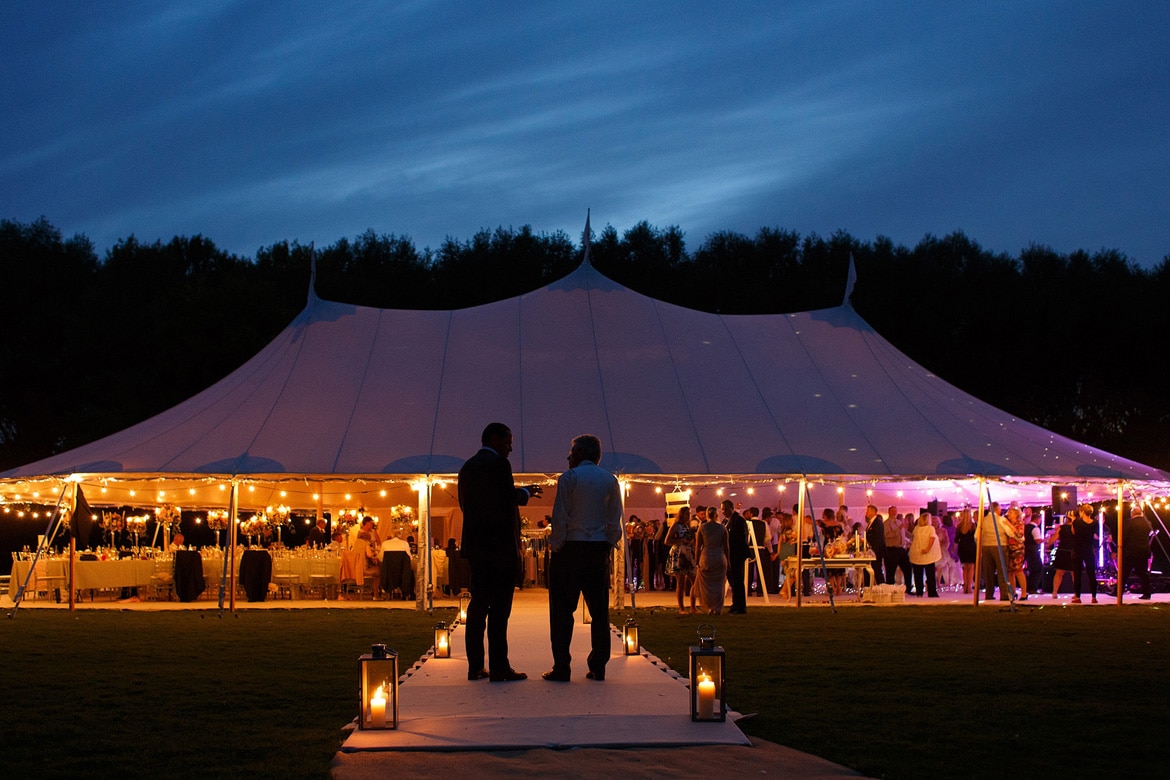 One of the photos from this set was also picked as the photo of the day recently on the Wedding Community blog!