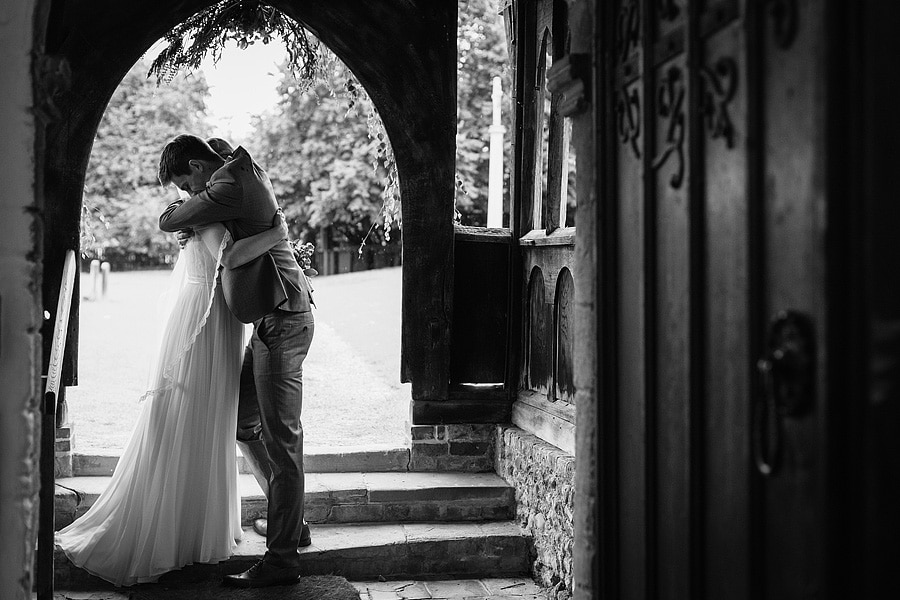 Megan and Mike's Missing Sock Wedding
Nobody lost a sock, The Missing Sock is the name of the eccentric venue near Cambridge Megan and Mike chose for their wedding reception.
Earlier in the day I met up with Mike and his brother for a nerve settling pint at The Greyhound in Chevington, before popping down the road to catch the last of Megan's preparations at her parents house. Megan is a little (a lot) camera shy but she managed to endure my presence for 30 minutes or so until it was time for me to head to the church. And what a church! A lot of churches can be quite challenging for wedding photography, but All Saints in Chevington had the best light for photography that I have seen all year.
After the ceremony it was time for scones and fizz in the church grounds which gave Megan and Mike time to greet all their guests before we took a few group photos and a wander for some couple portraits, and then a sprint through the confetti and into the car headed for The Missing Sock.
Congrats Megan and Mike!