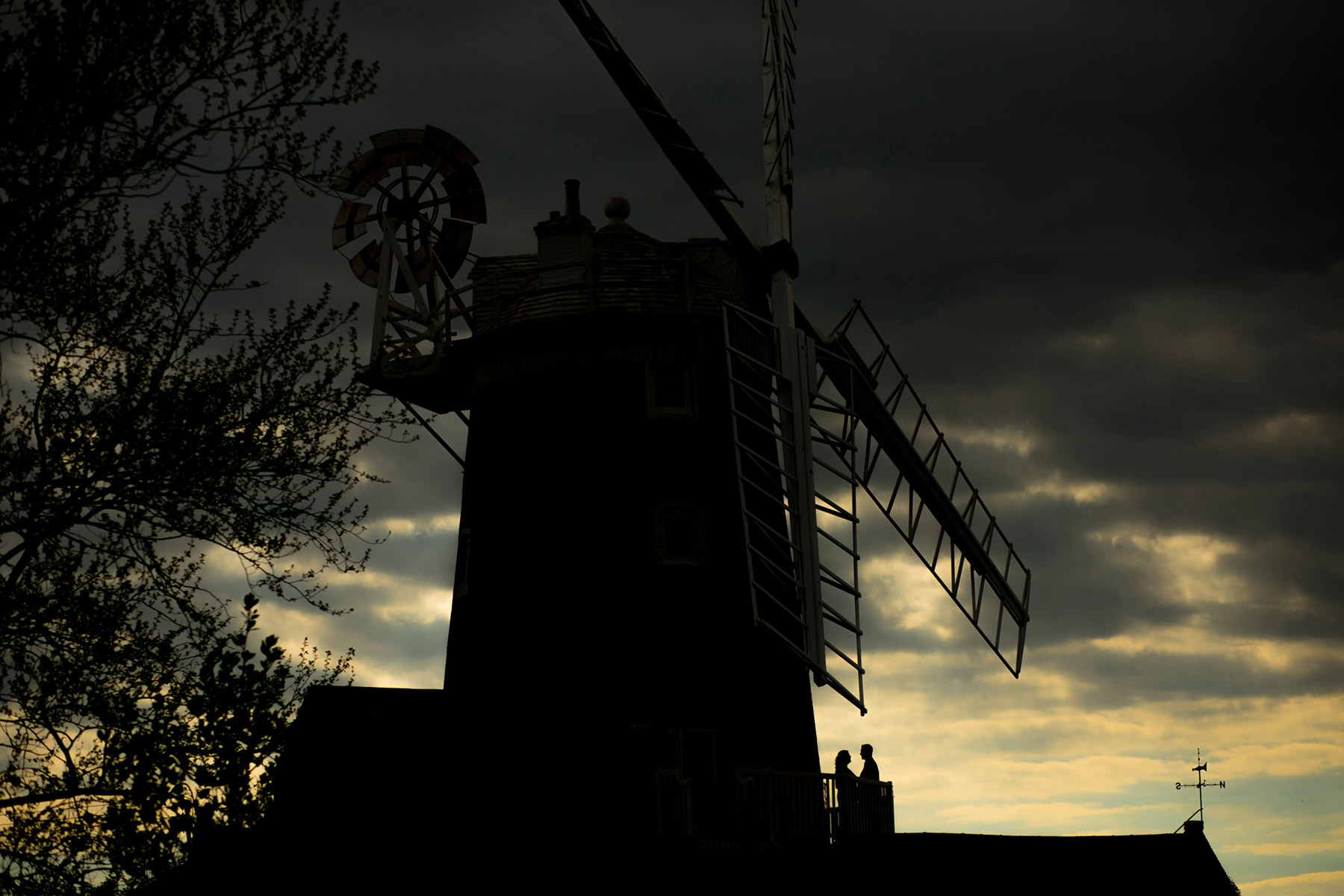 Cley Mill Wedding | Alice and Simon
Cley Mill Wedding Photographer
The weather forecast for this Cley Mill wedding on the North Norfolk coast wasn't great. A week previously the temperature was in the 20s, today with wind chill we were looking at a bracing 1 degree centigrade. With rain, and a driving wind. Hmm, no photos outside today then. Typically the forecast for the next day was great, warm and sunny. For the first time in 14 years as a wedding photographer, I suggested to Alice and Simon that I come back to Cley the next day and take some couple photos with them in better conditions. They didn't need any persuading to agree quickly!
Cley Windmill Wedding Ceremony
I arrived just as Simon and the guests did and we quickly got inside out of the weather. Alice and Simon were keeping the numbers small for their Cley Mill wedding, in fact they were keeping the wedding secret from nearly all their friends and family. The big reveal was going to come at a 'birthday' party for Alice at the weekend. So Alice wasn't expecting her father to be there, but Simon had secretly asked him and he was on the way to pick her up from Blakeney.
Alice and her dad arrived in the gale and were quickly ushered into the mill office to talk to the registrars. Then it was into the ceremony, with a lot of fluffed lines, forgotten names, tears and laughter. I do like a wedding where things are not taken too seriously! After the ceremony, I stayed on for a few photos of the drinks reception before I headed home ready to return the next day.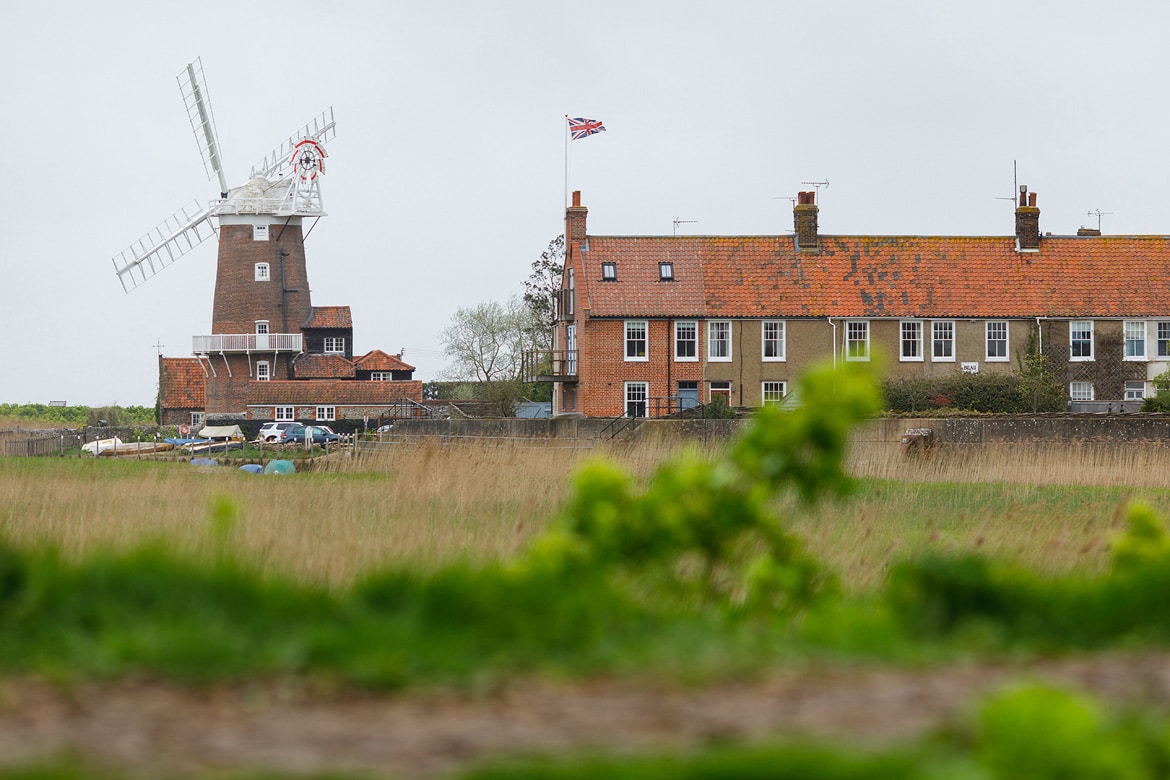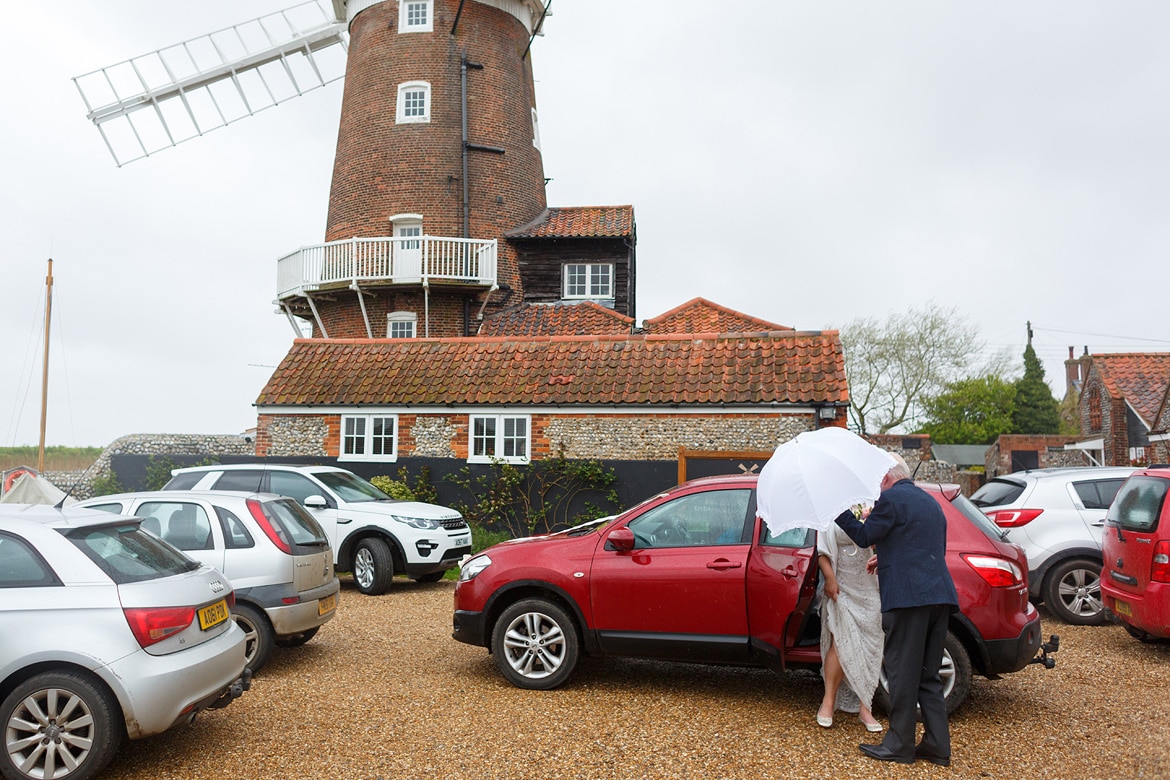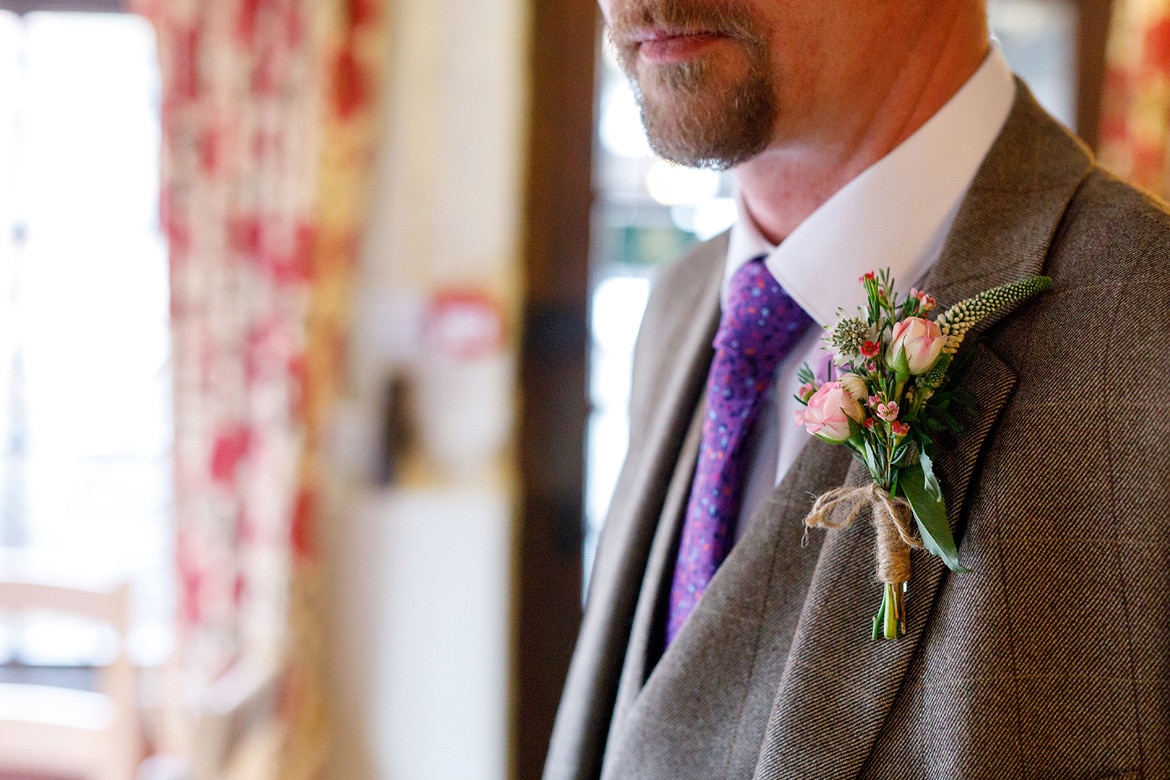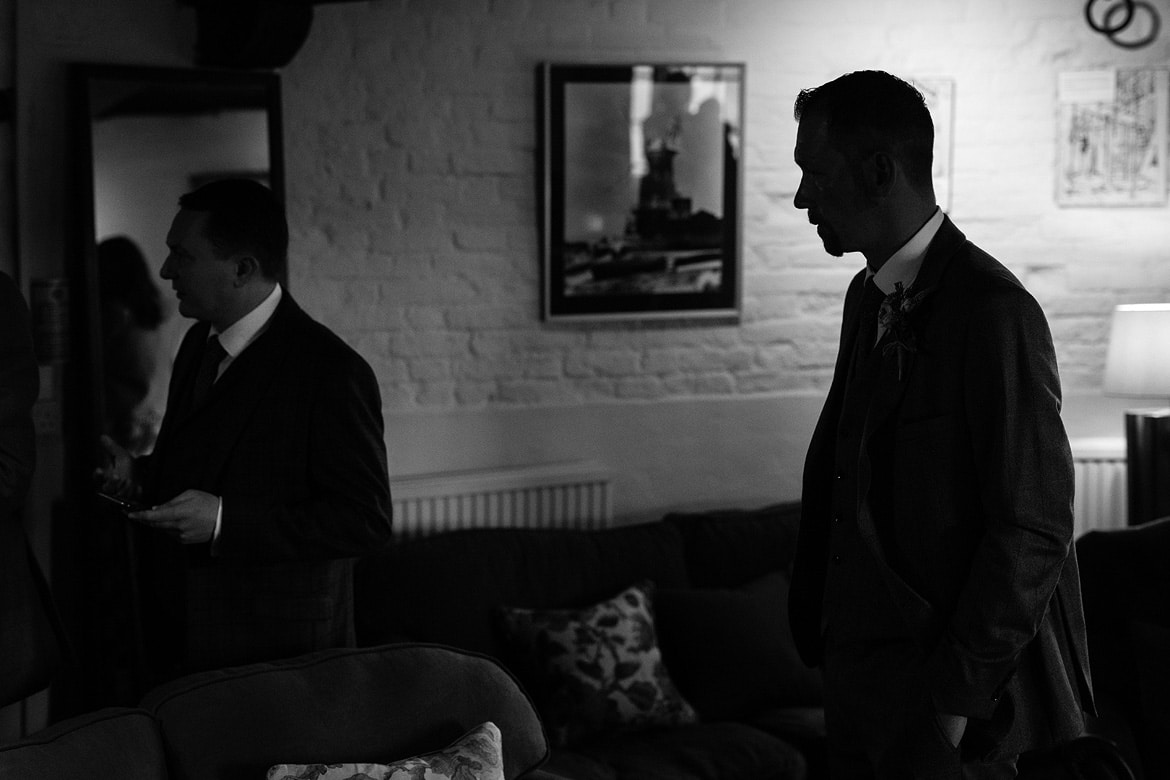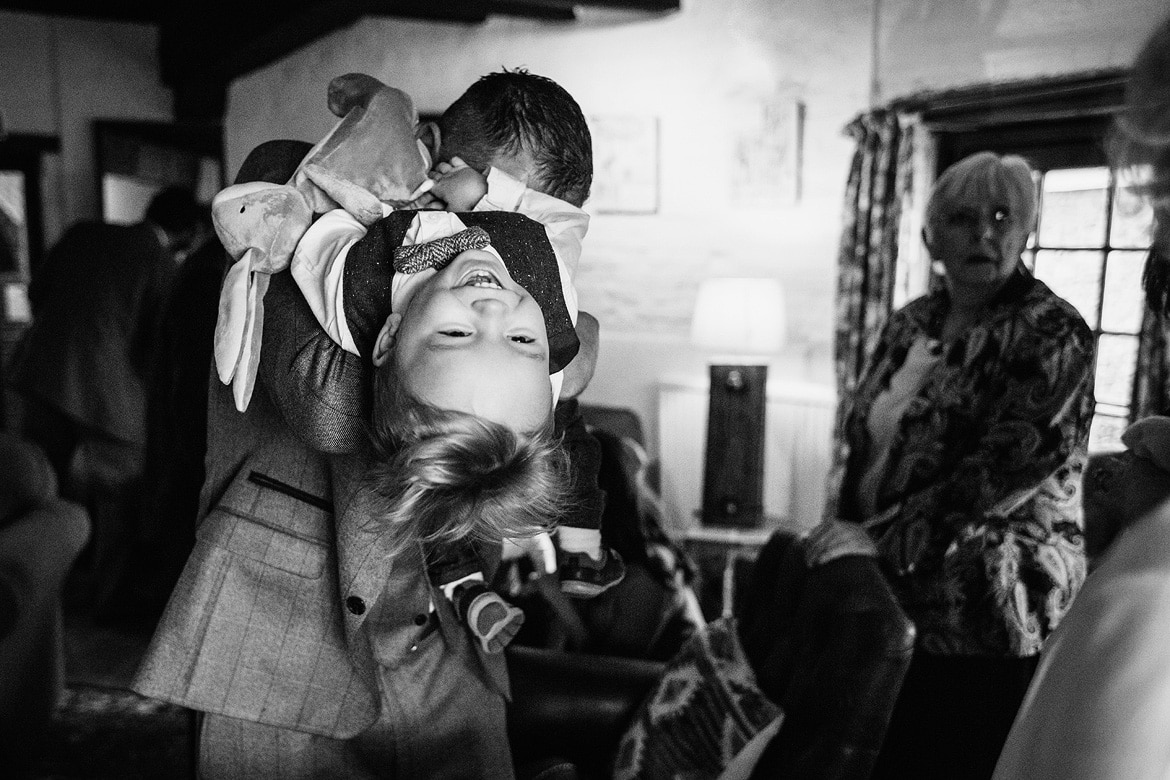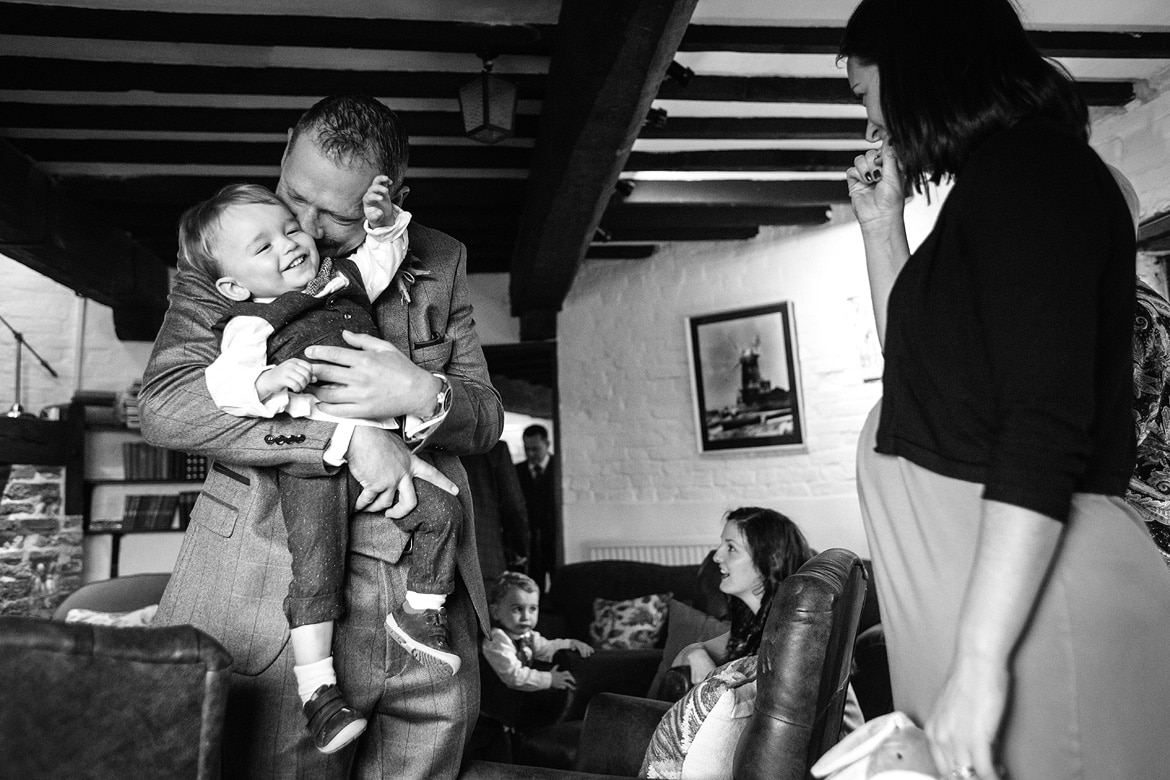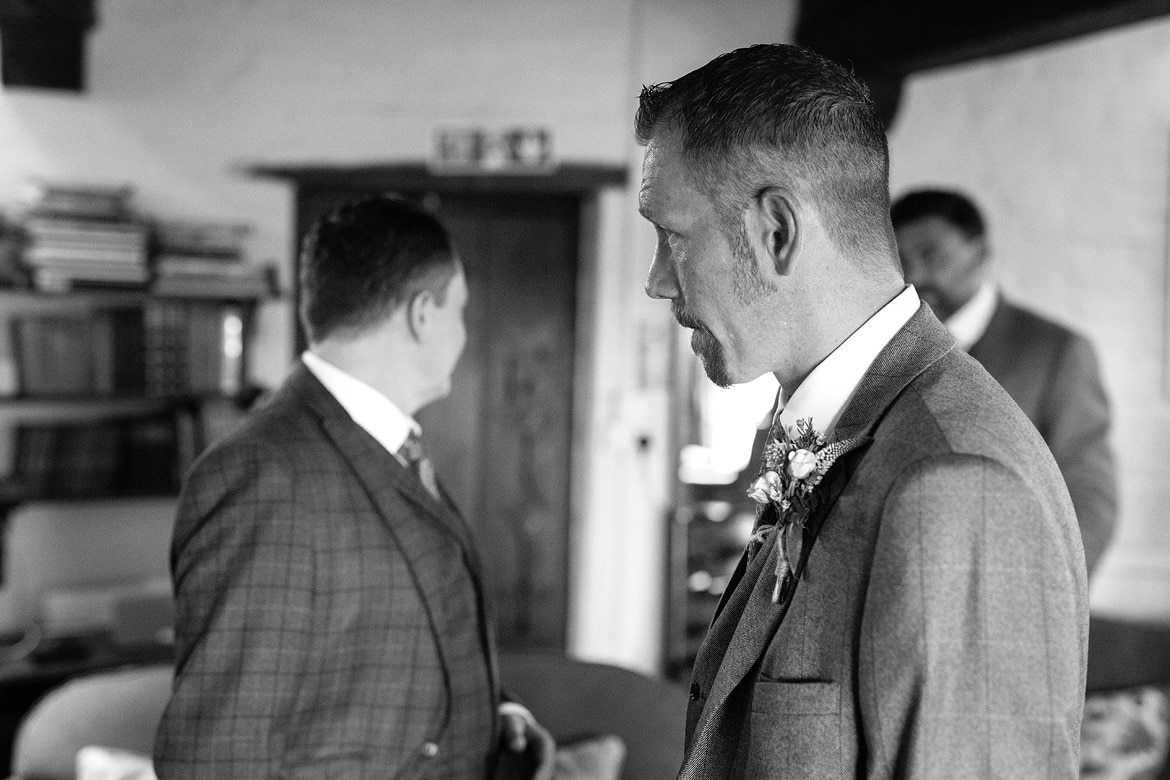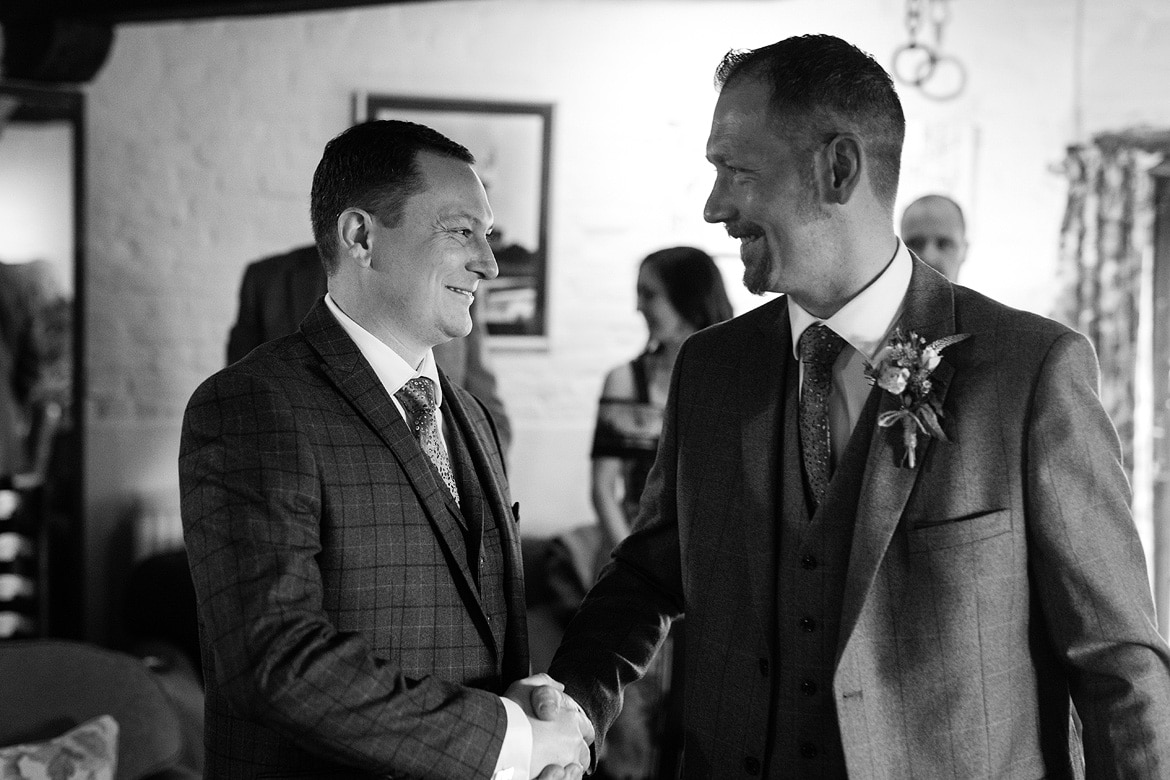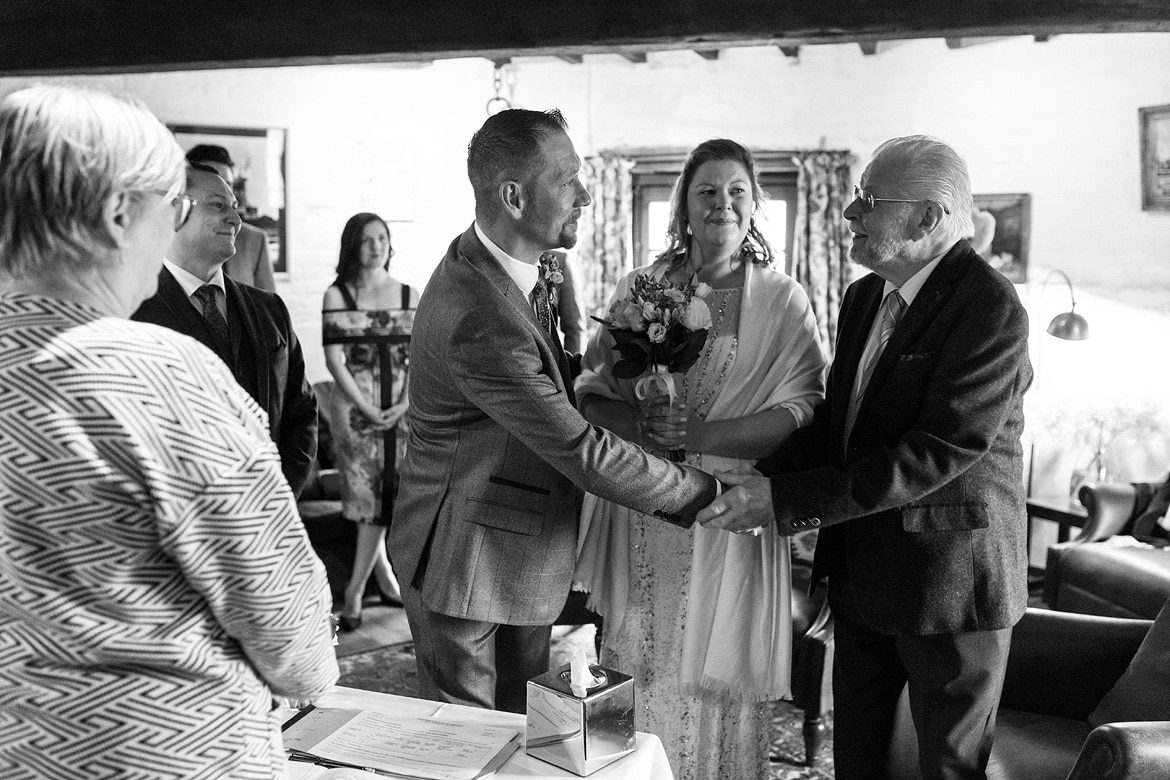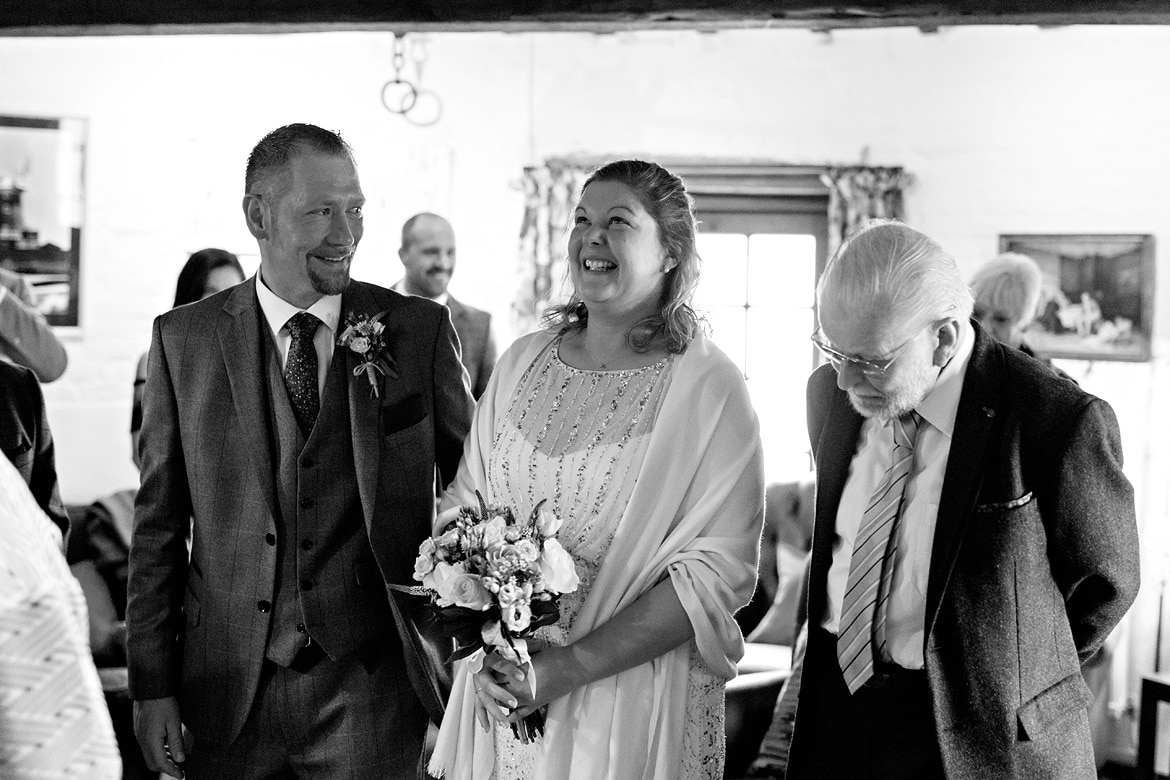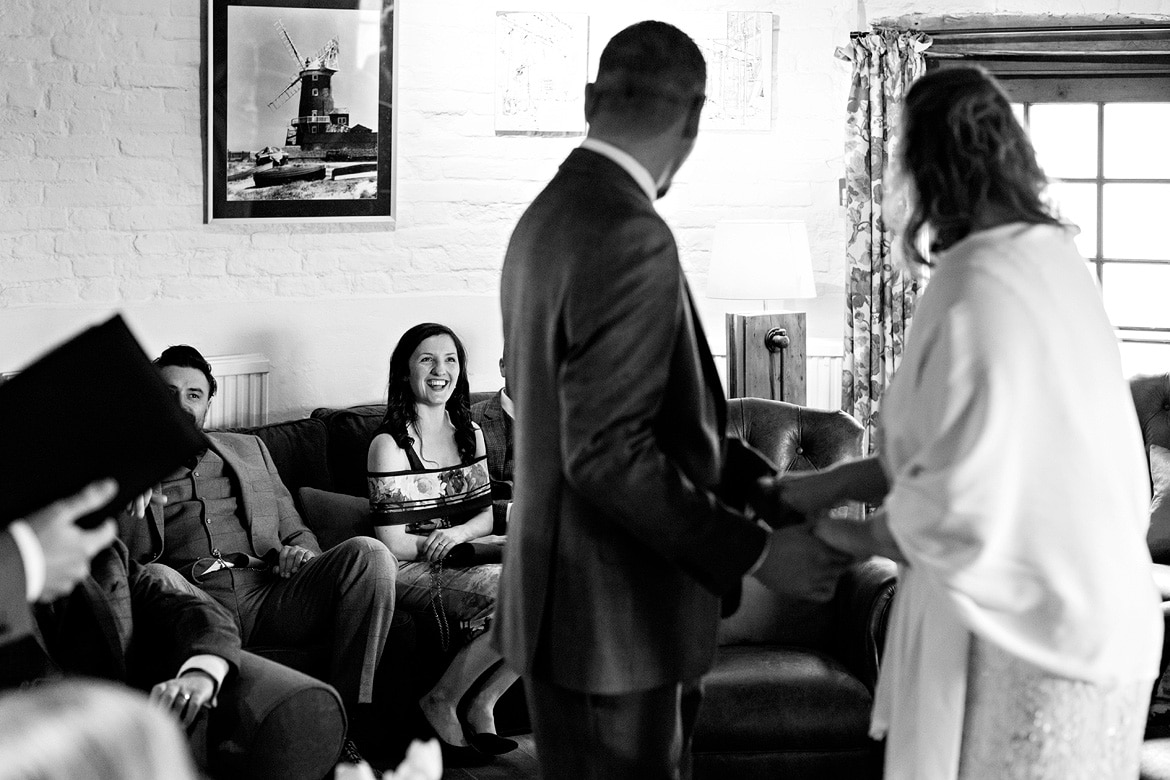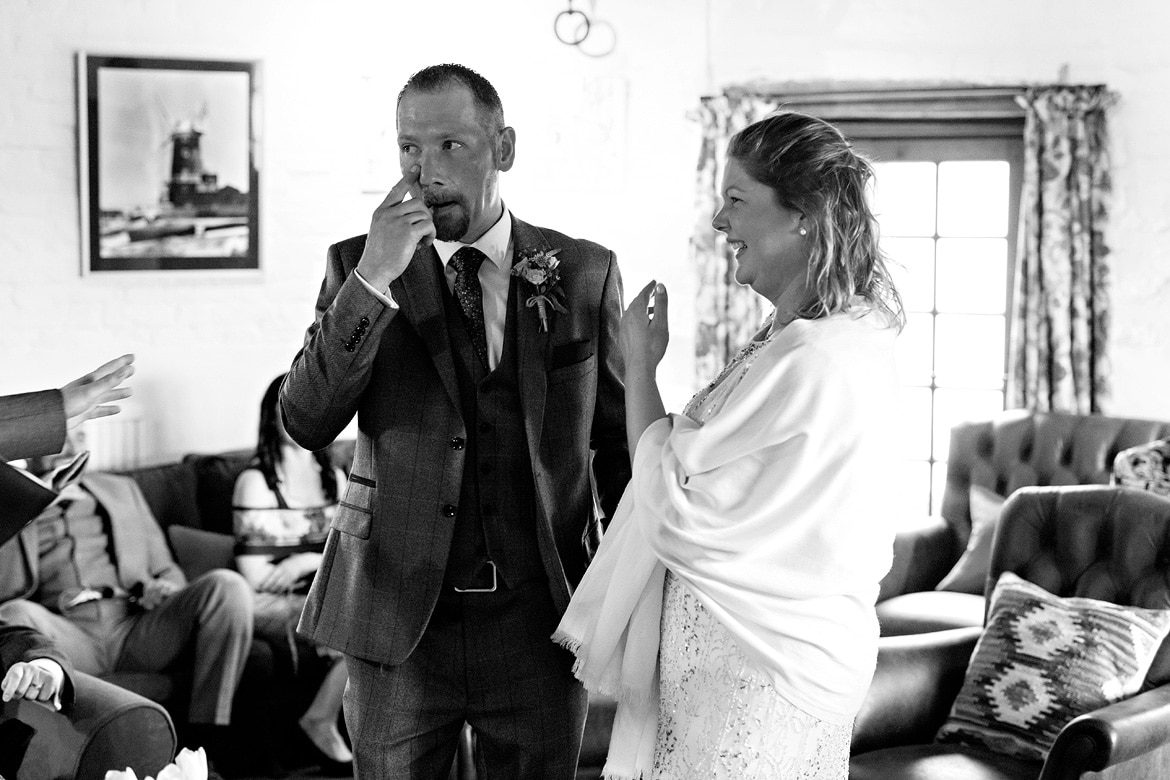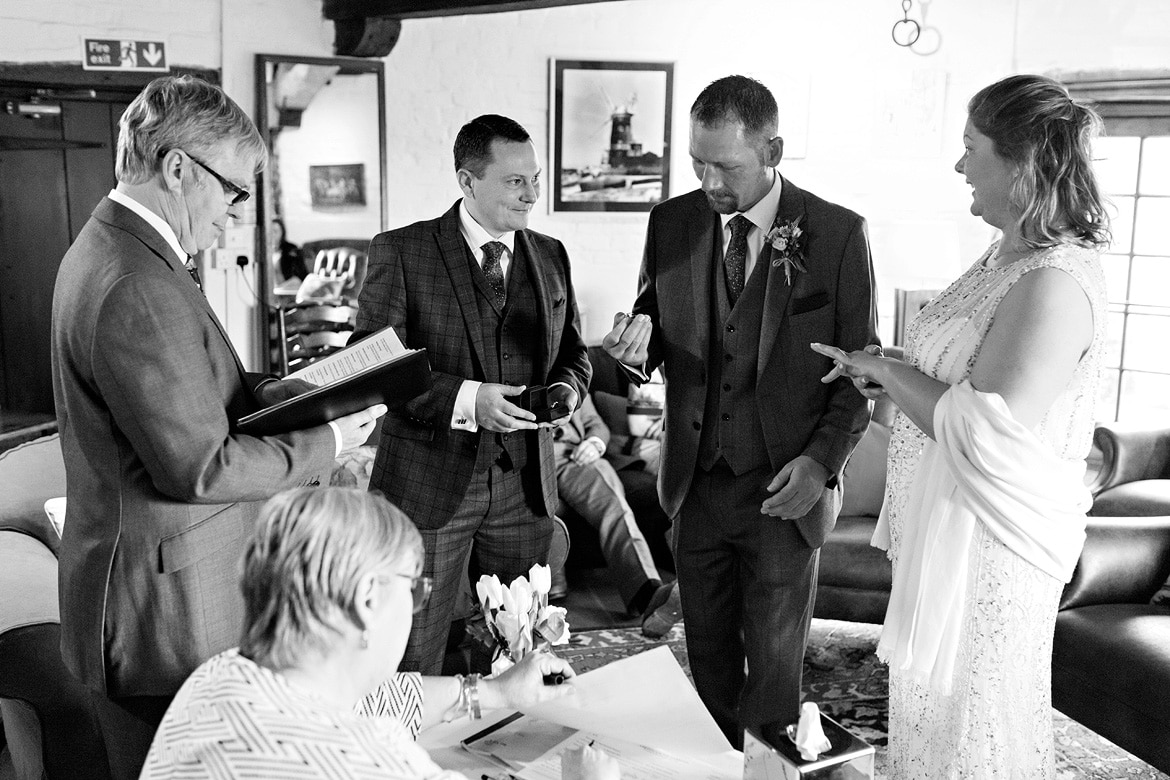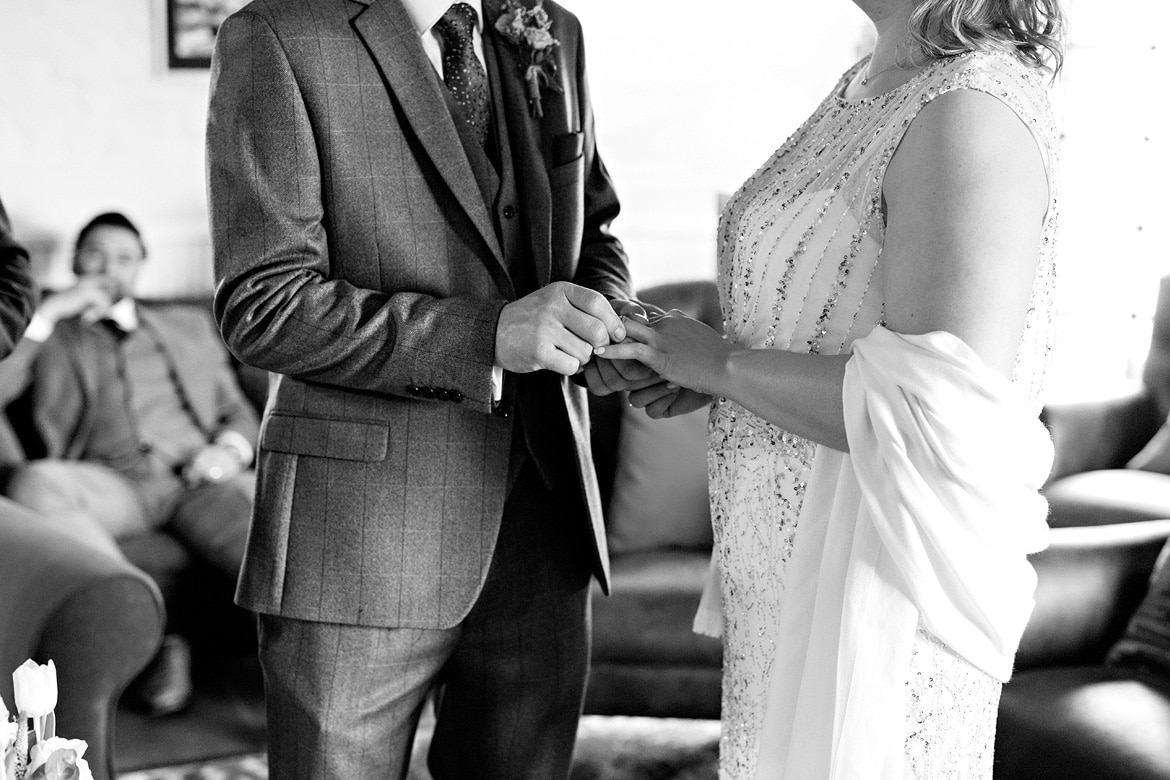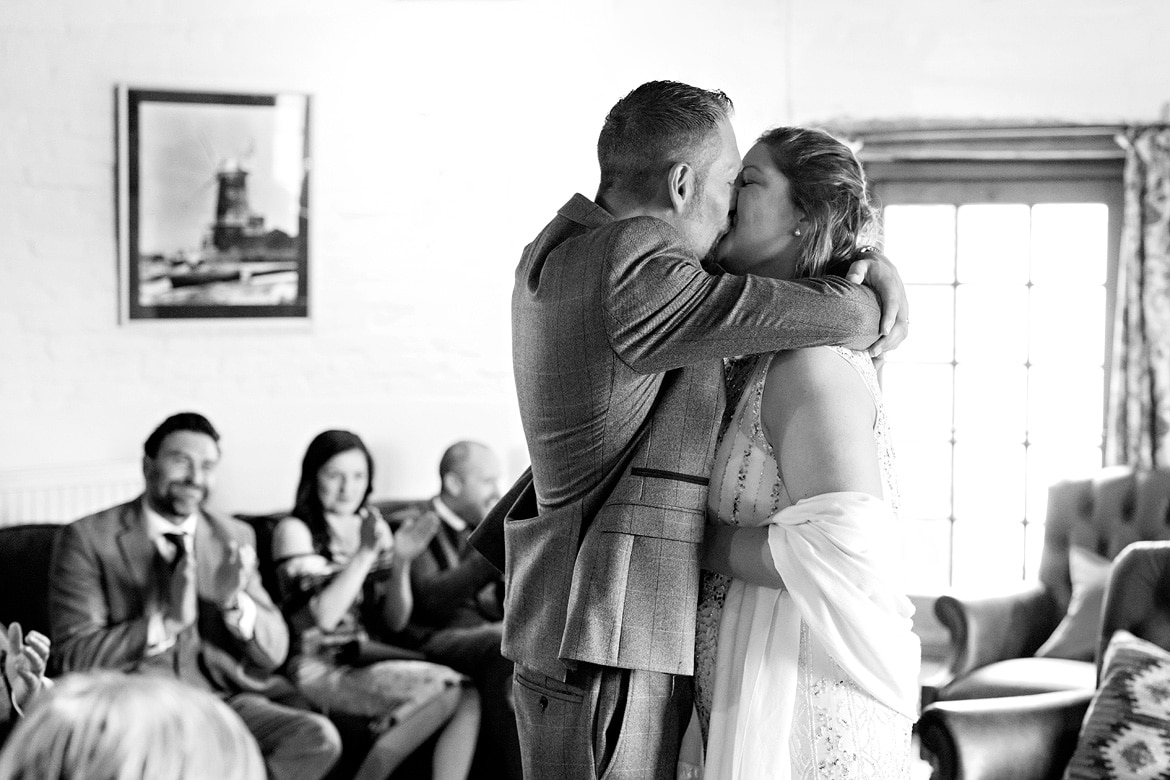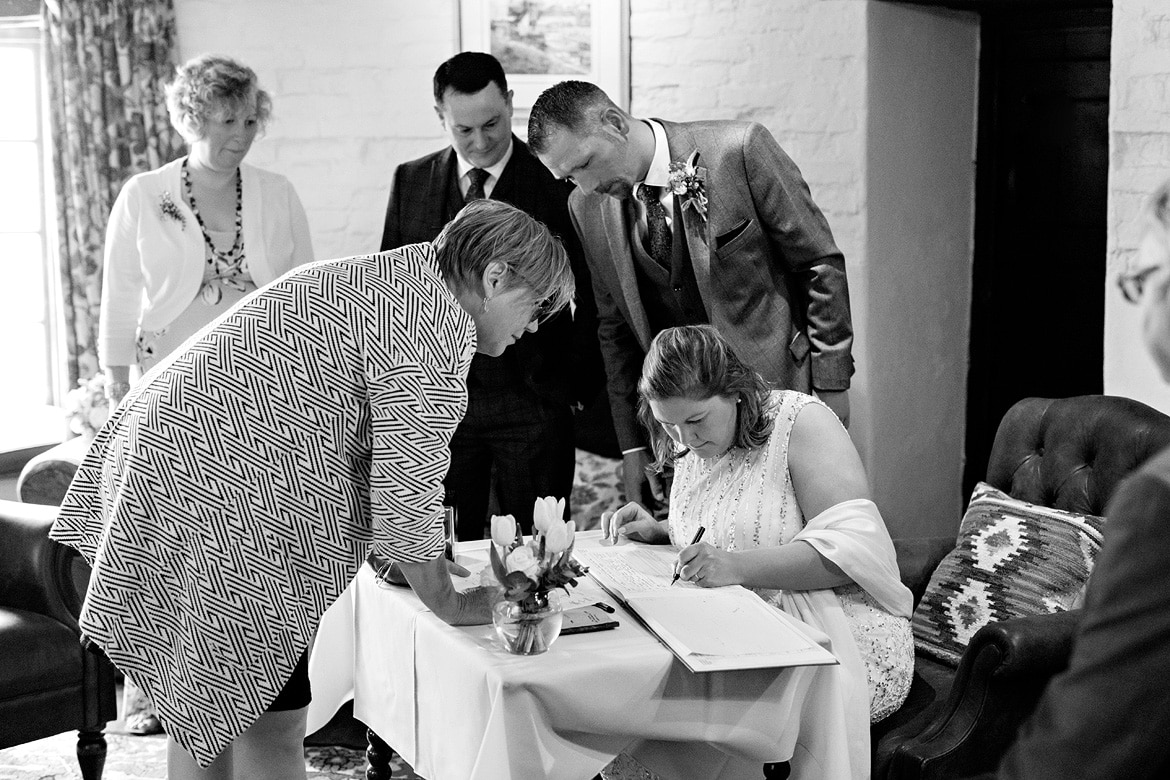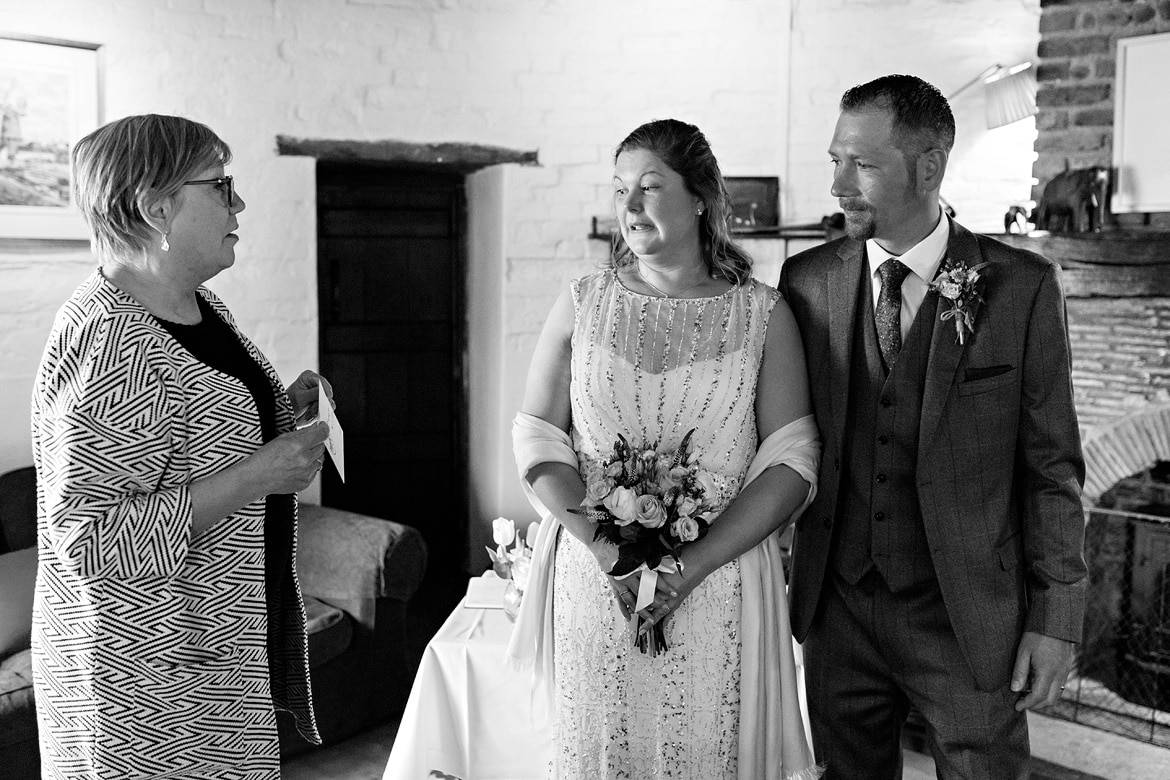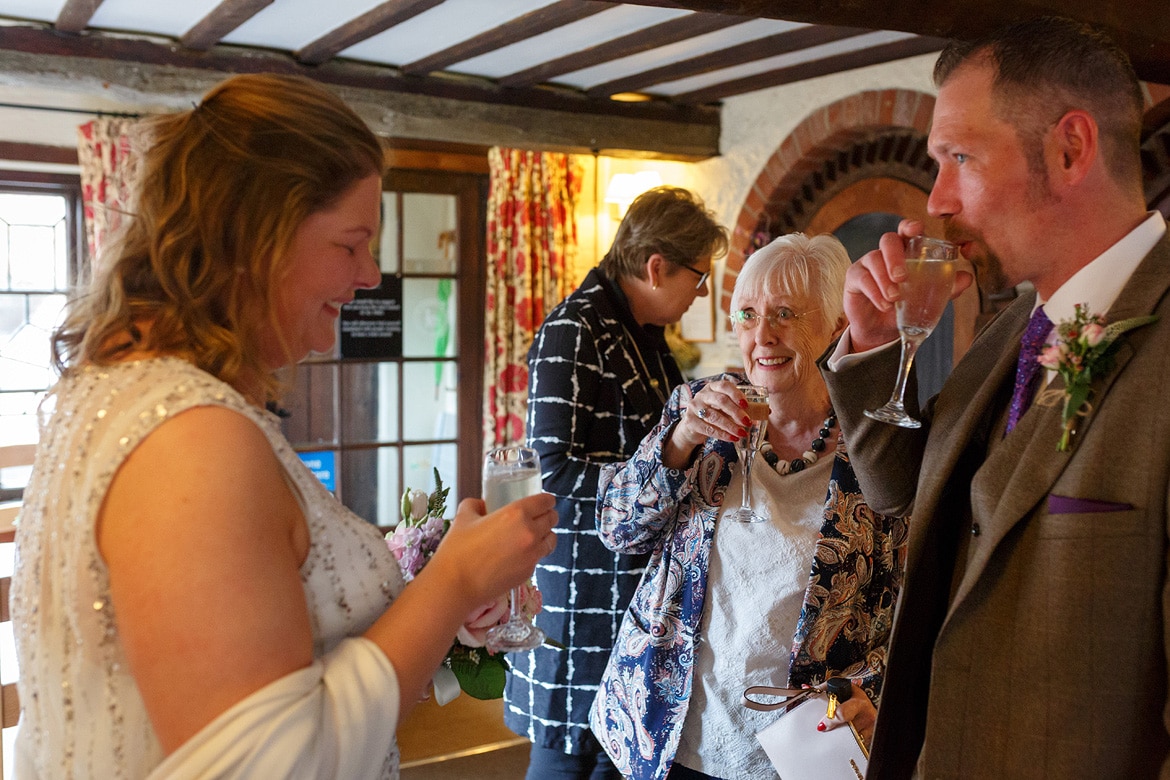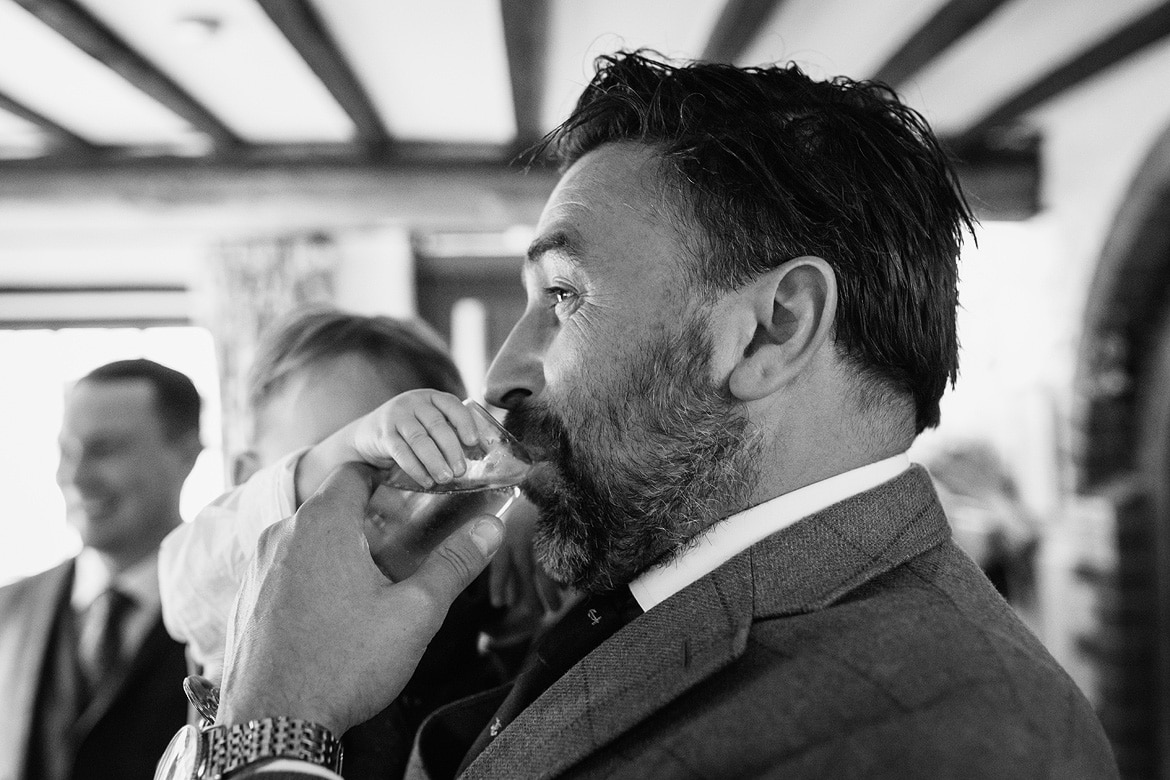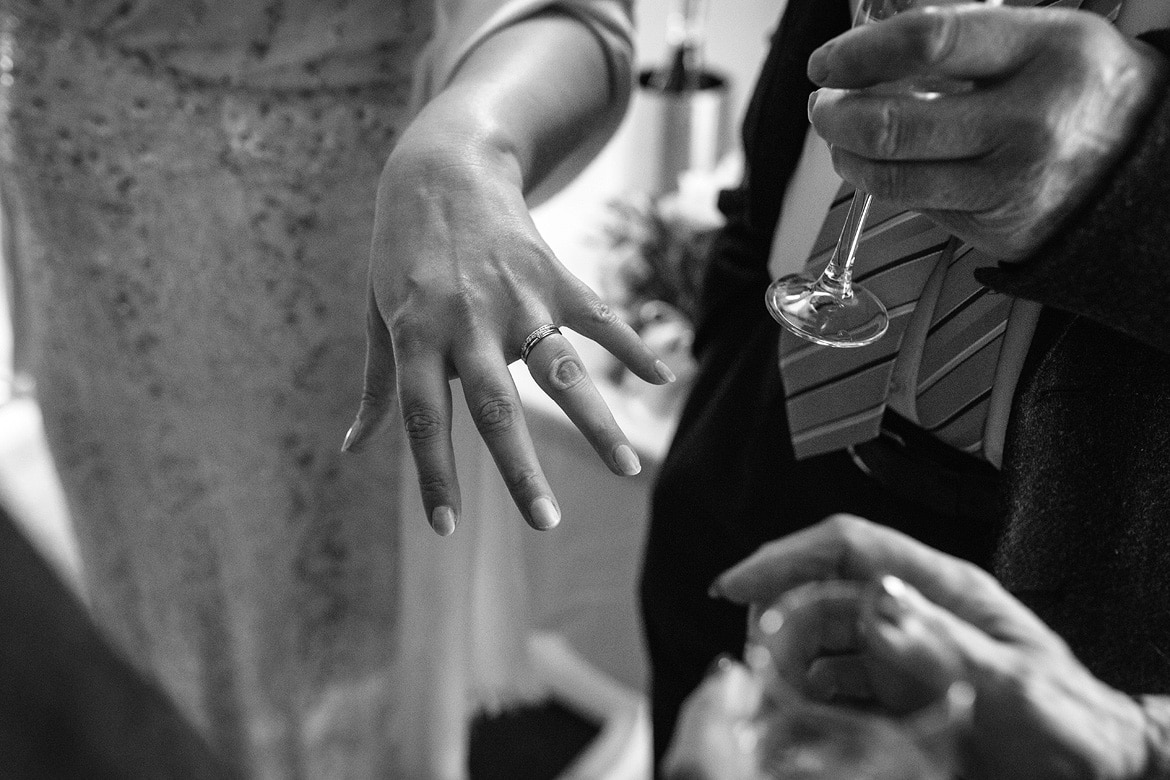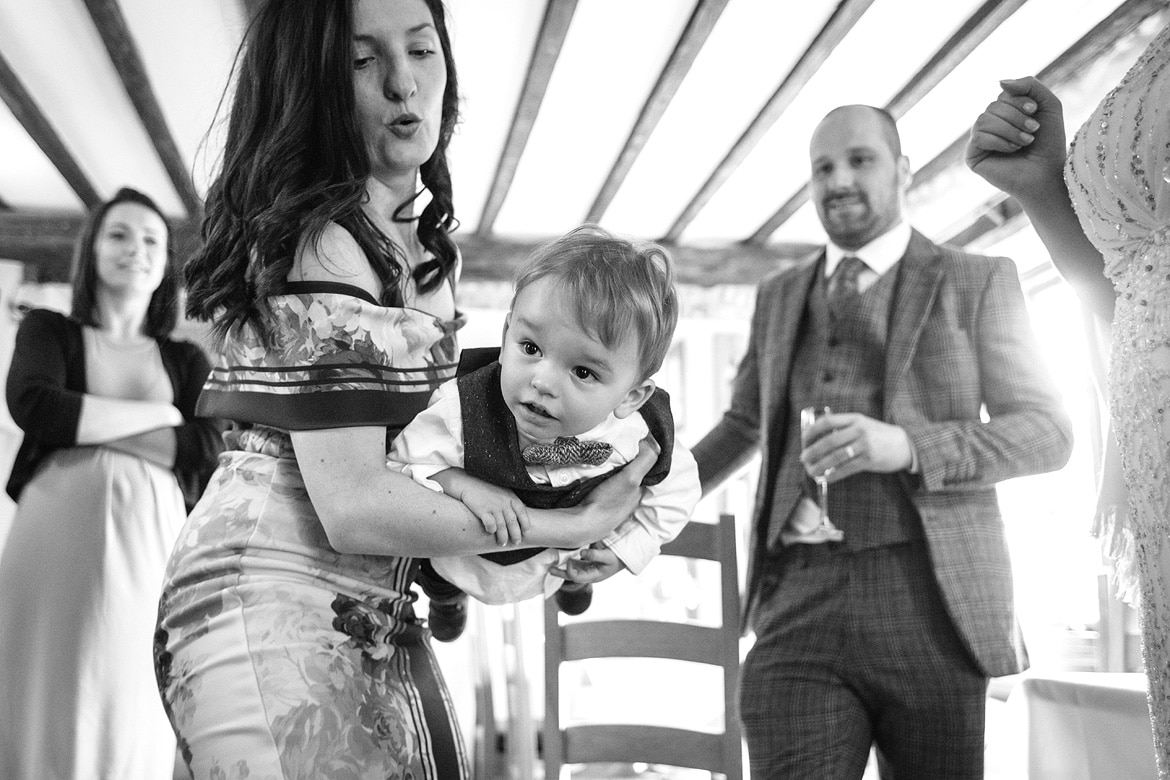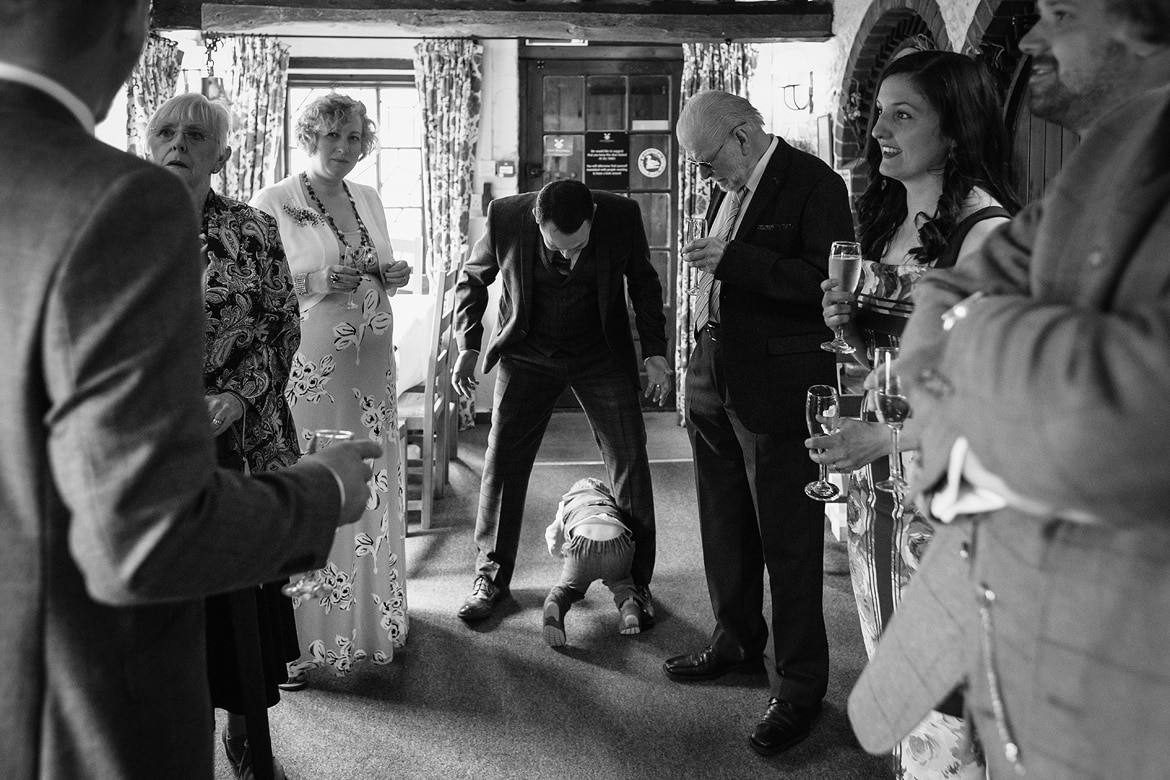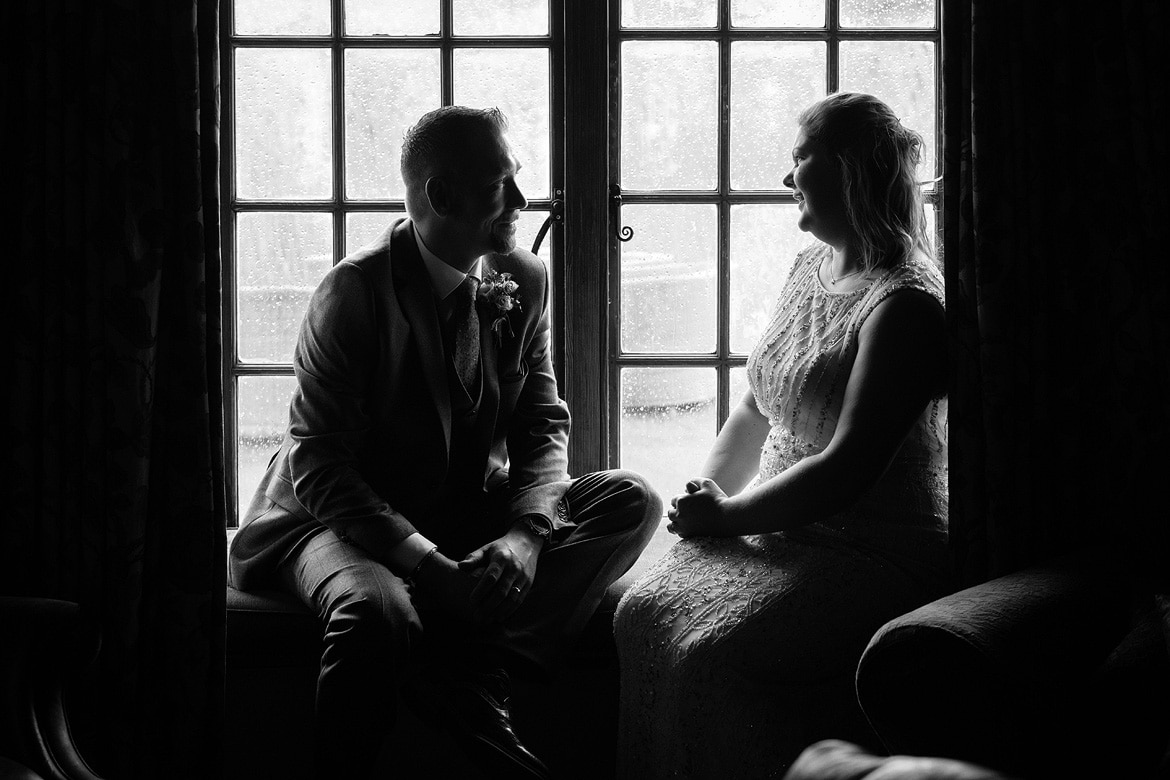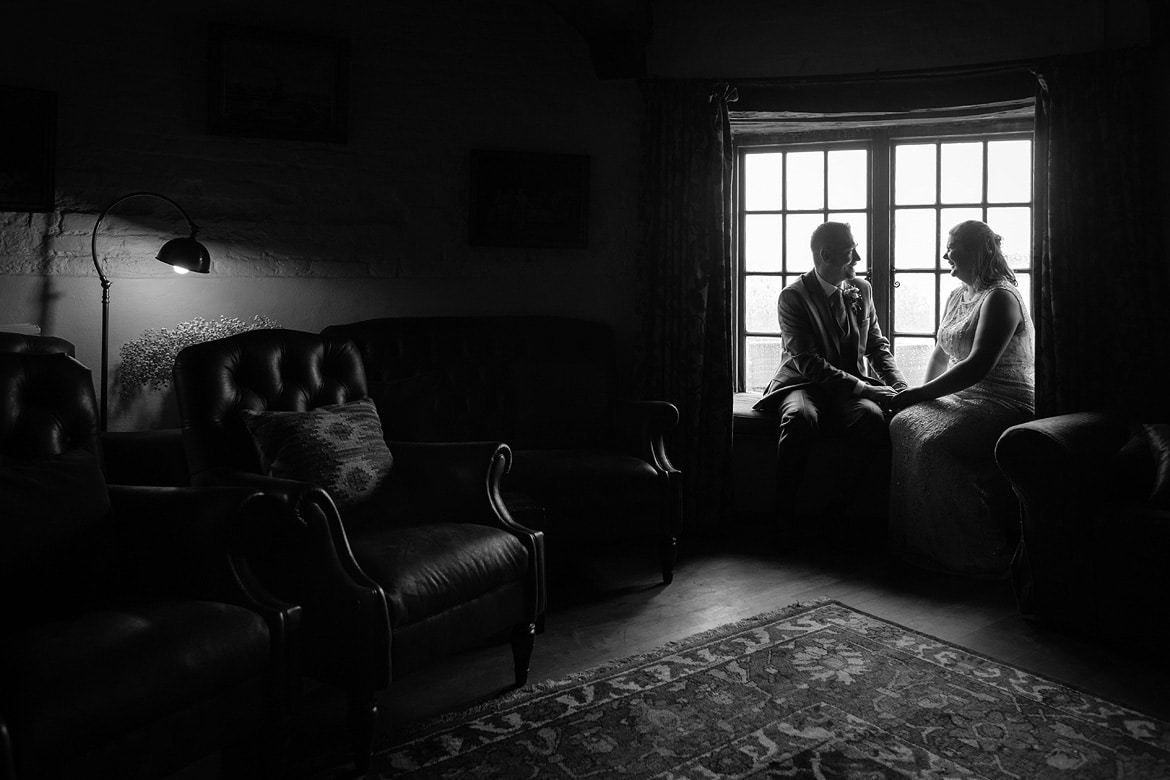 Wedding photos in Cley-next-the-Sea
The following day I drove to Cley again to meet up with Alice and Simon at the mill. What had been a sunny day had clouded over a little but it was a huge improvement over the previous. Before they arrived I had taken a stroll around Cley and found a few spots I hadn't used at the many weddings I have photographed at Cley Mill. The first was on the coastal path near the mill and by coincidence happened to be where Alice and Simon had decided to use the mill for their wedding. They had been walking along the path and spotted a bride and groom having their wedding photos take on the balcony of the mill. A lightbulb moment followed…
After a few shots around the mill and Cley, we drove 5 minutes to the beach and let their three very well behaved labradors stretch their legs. Congrats Alice and Simon!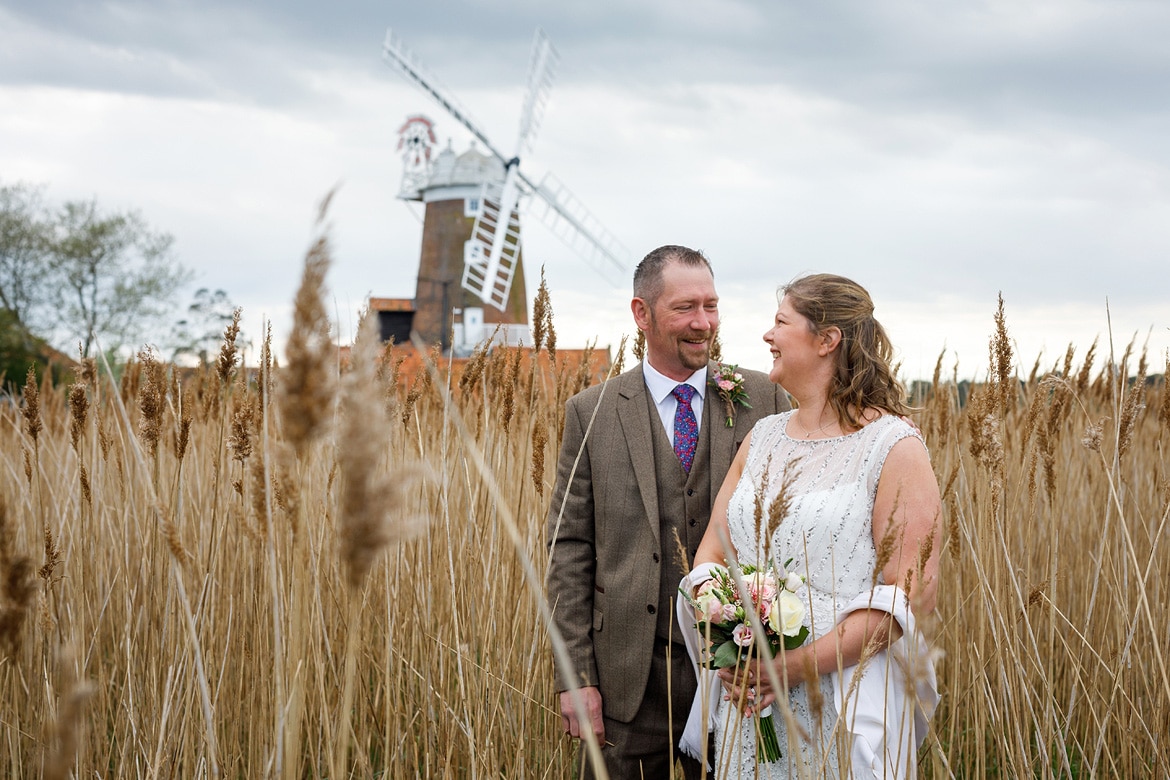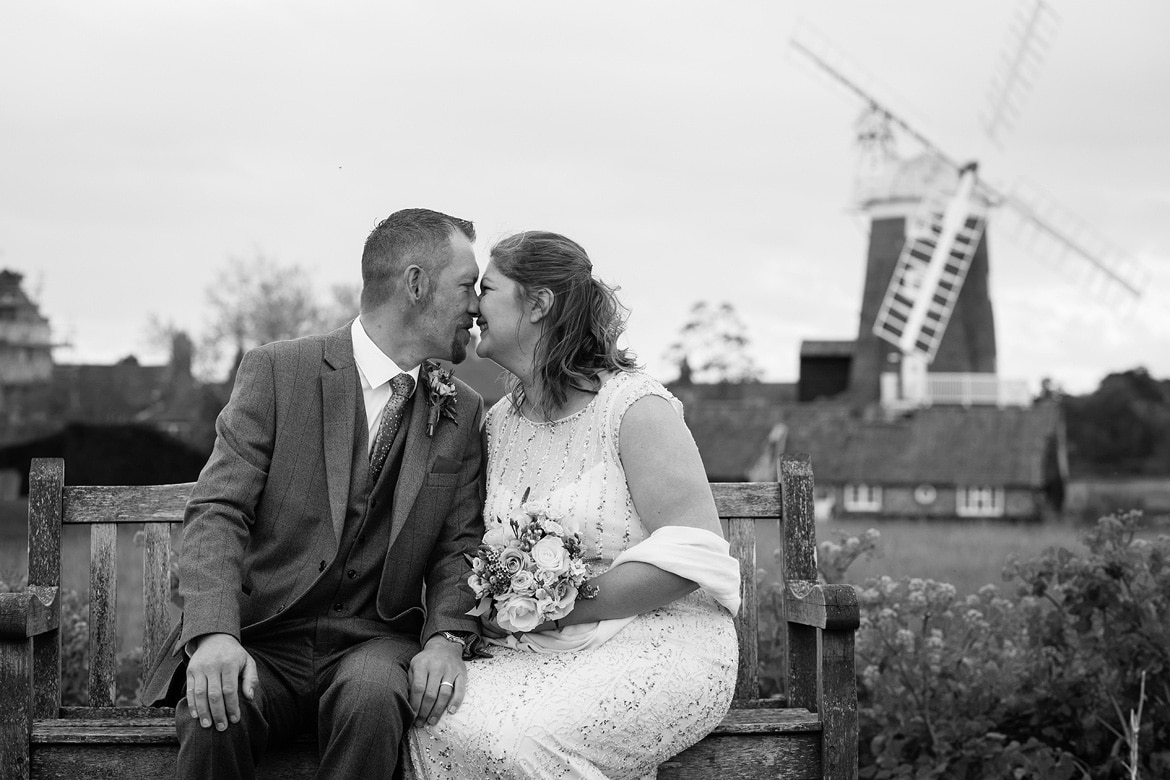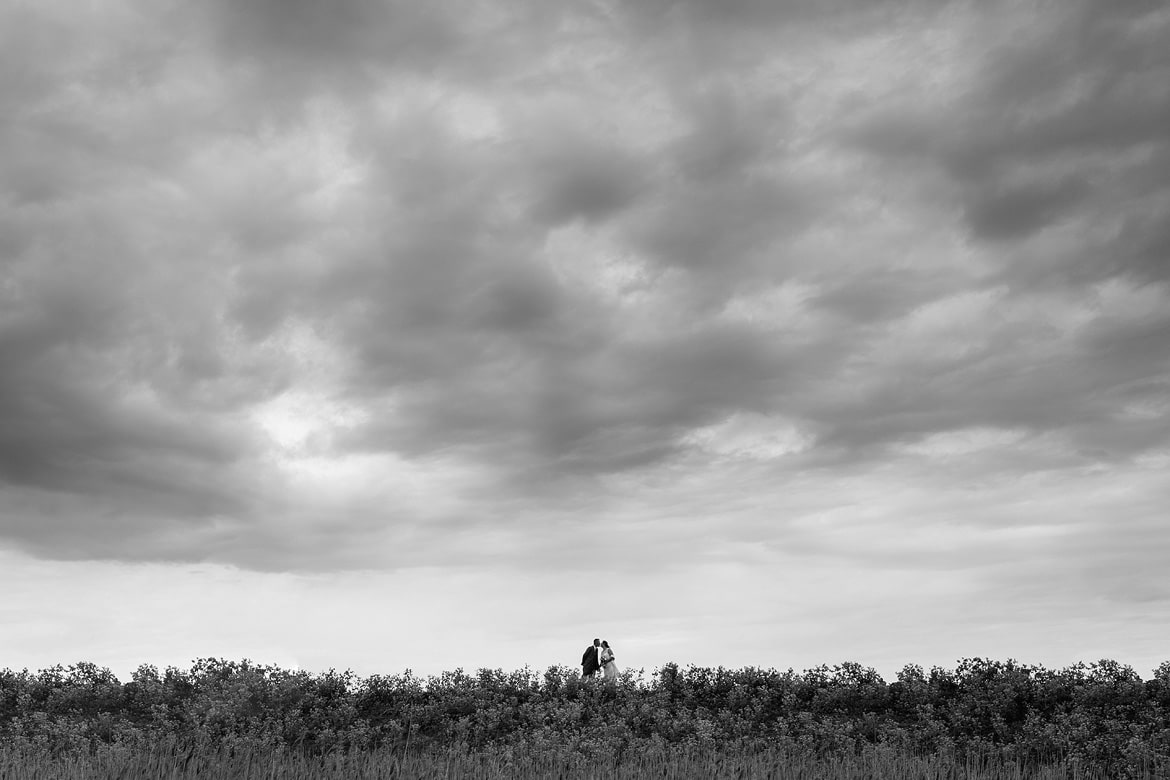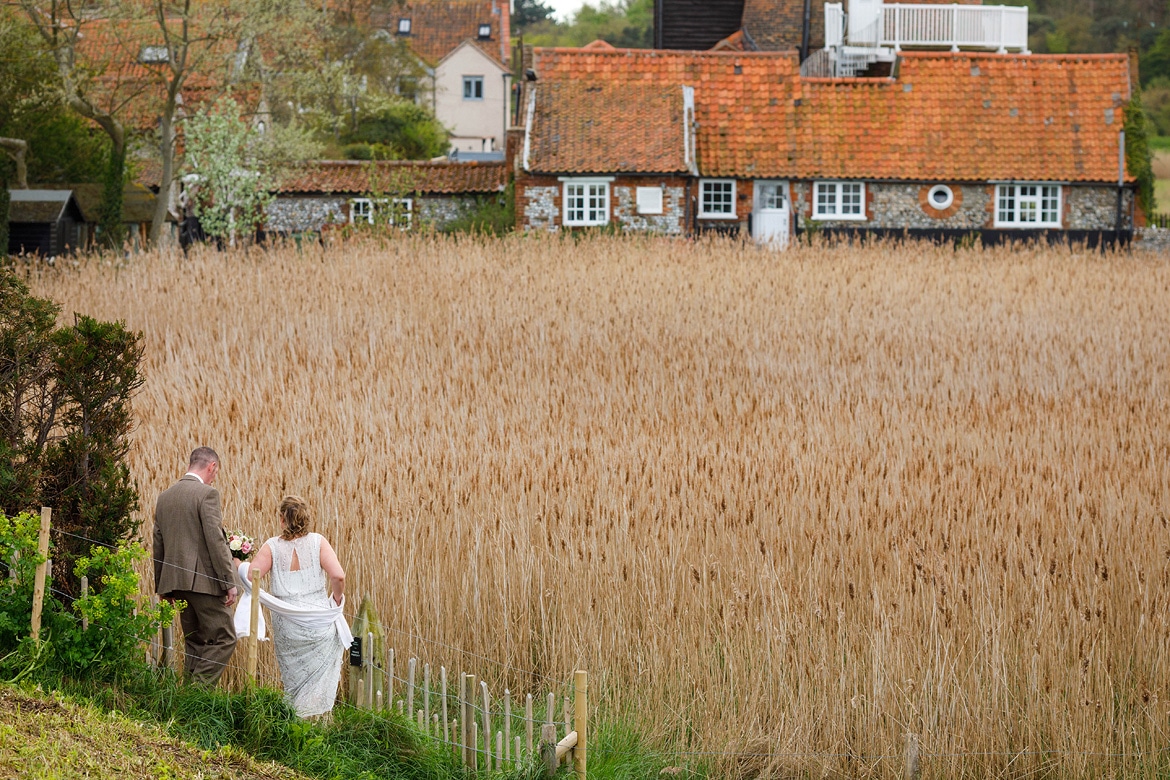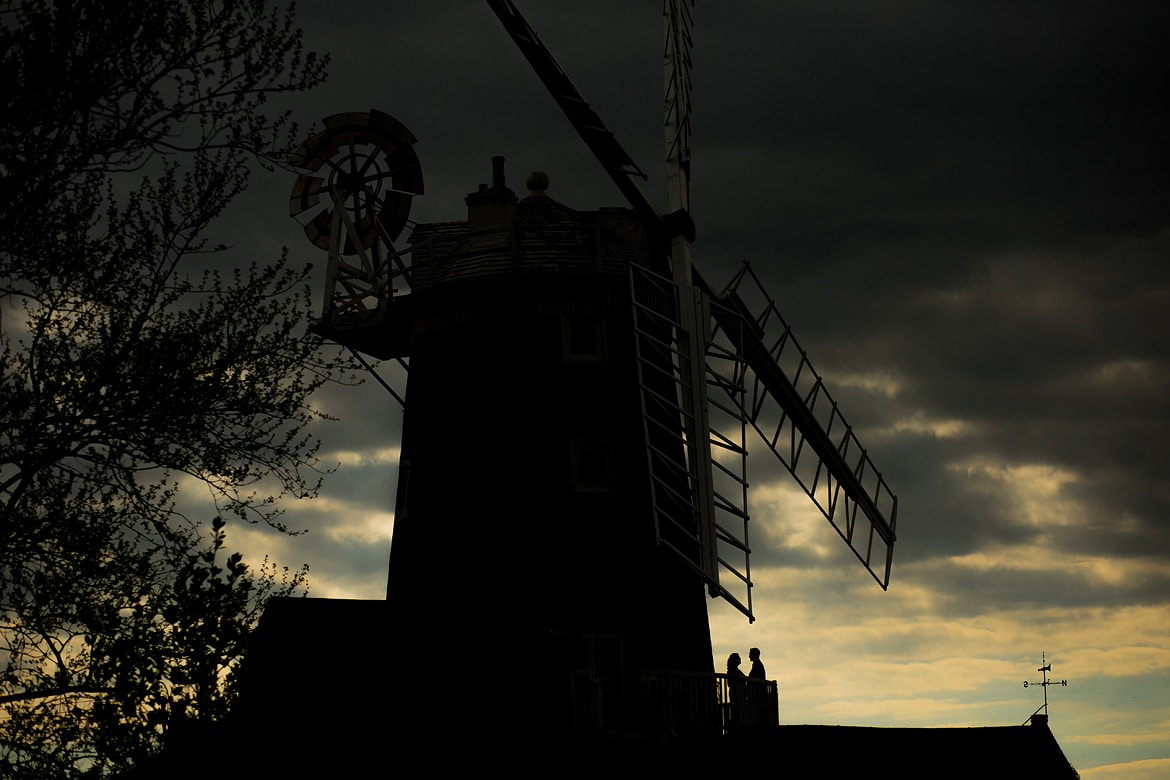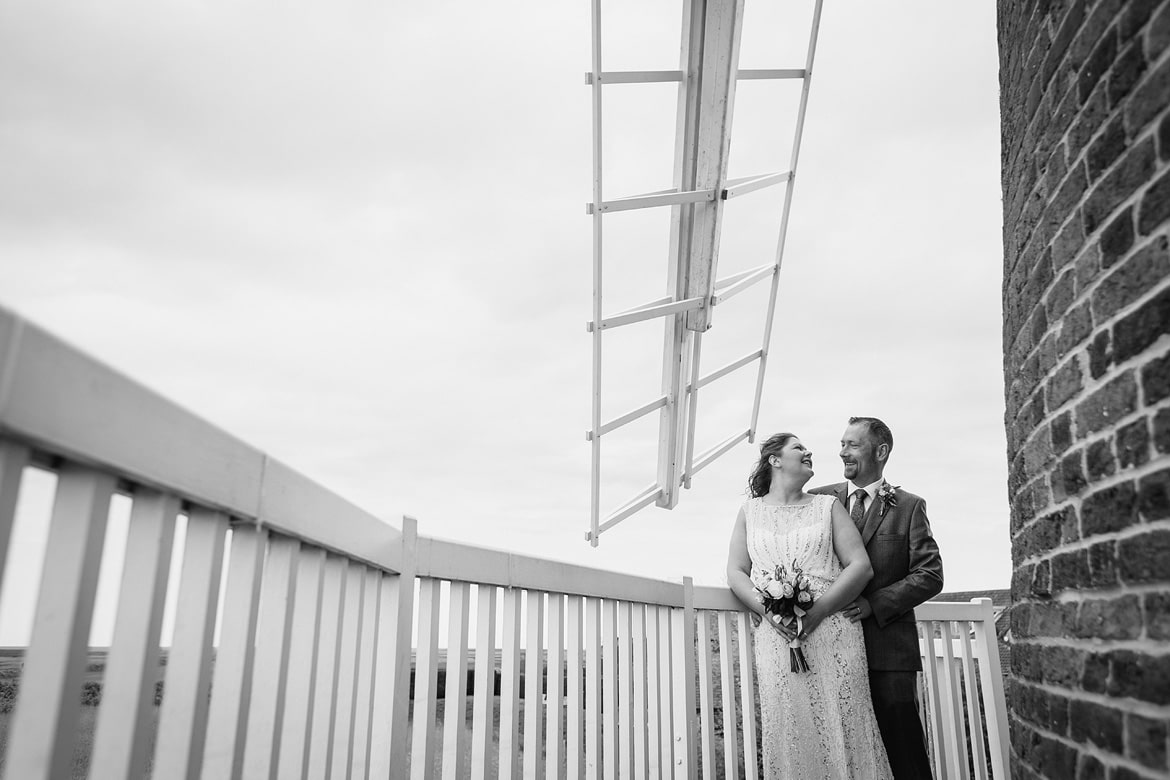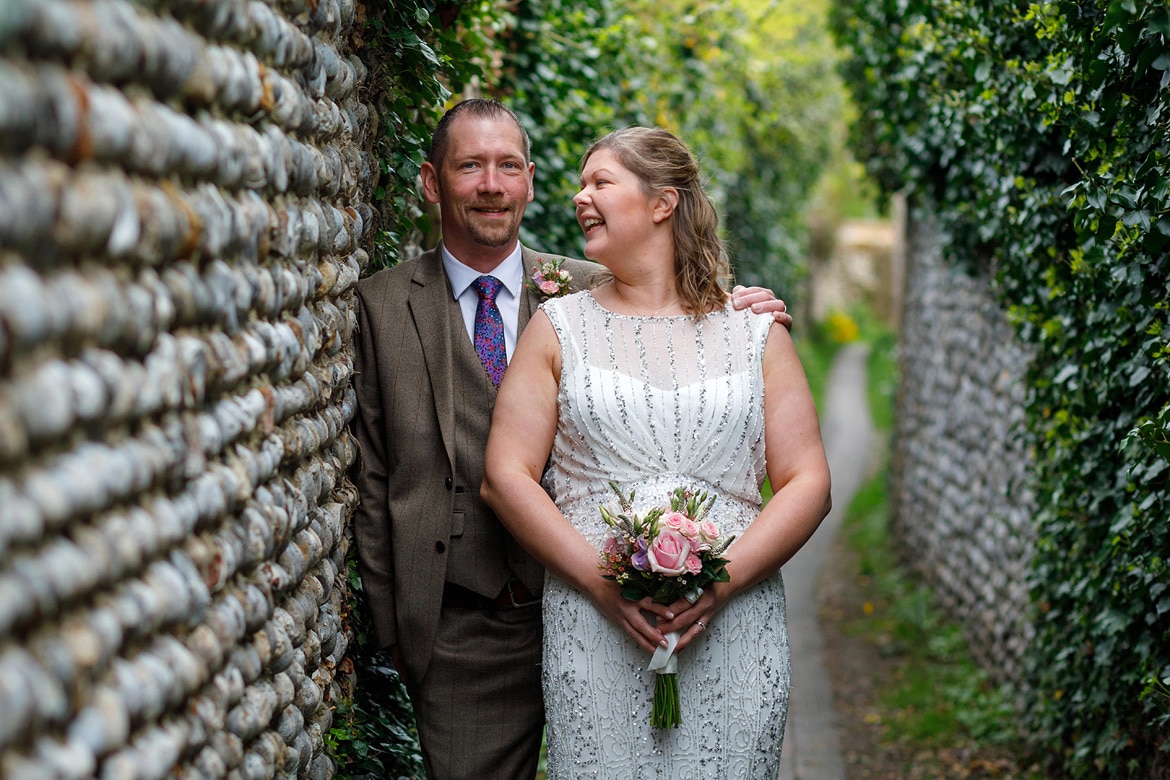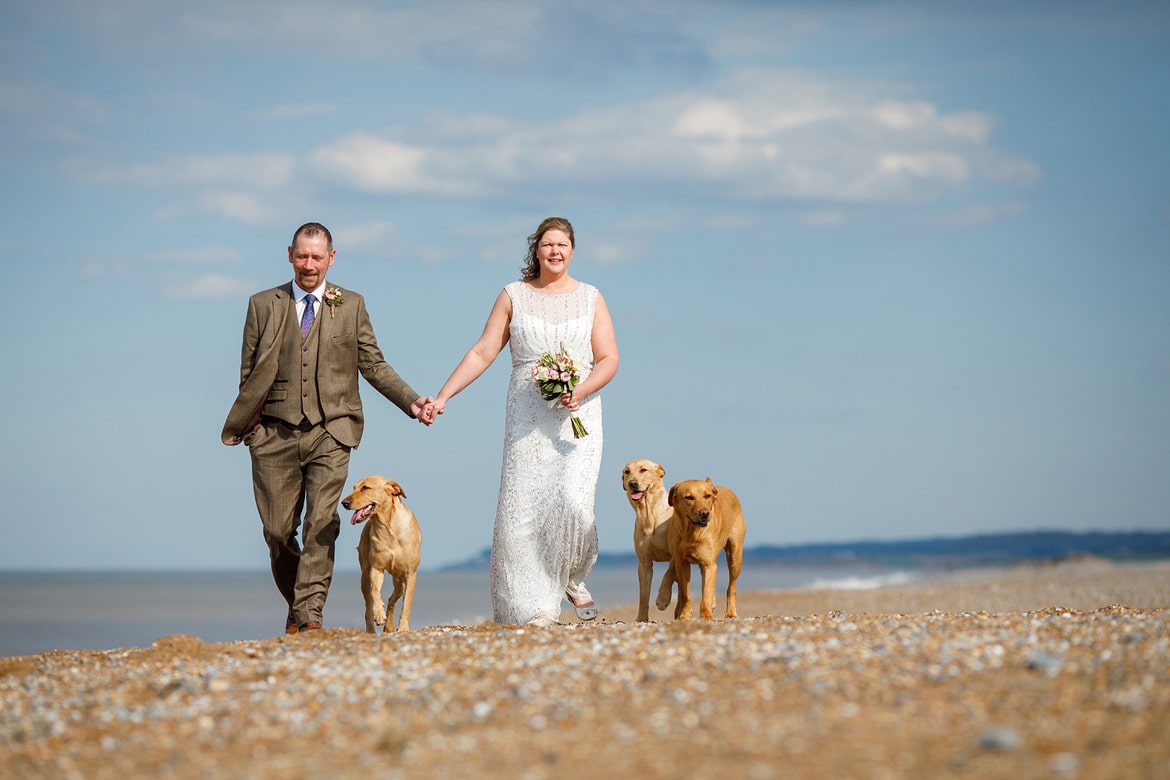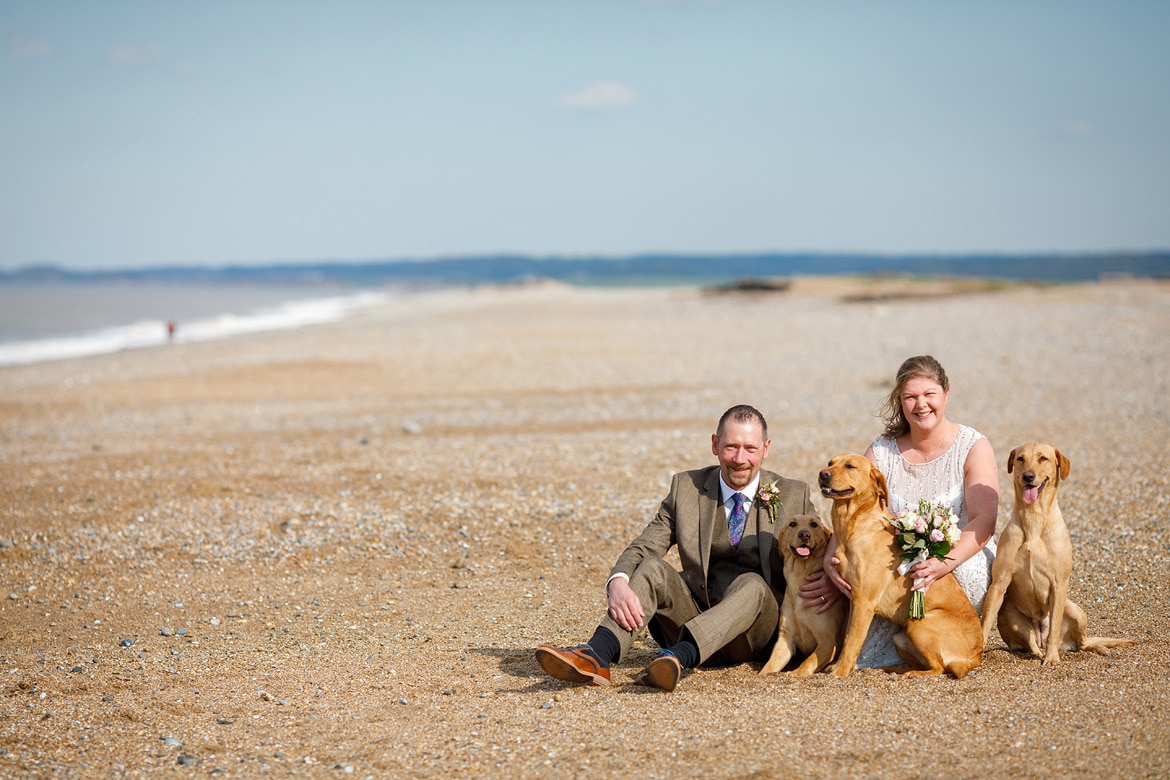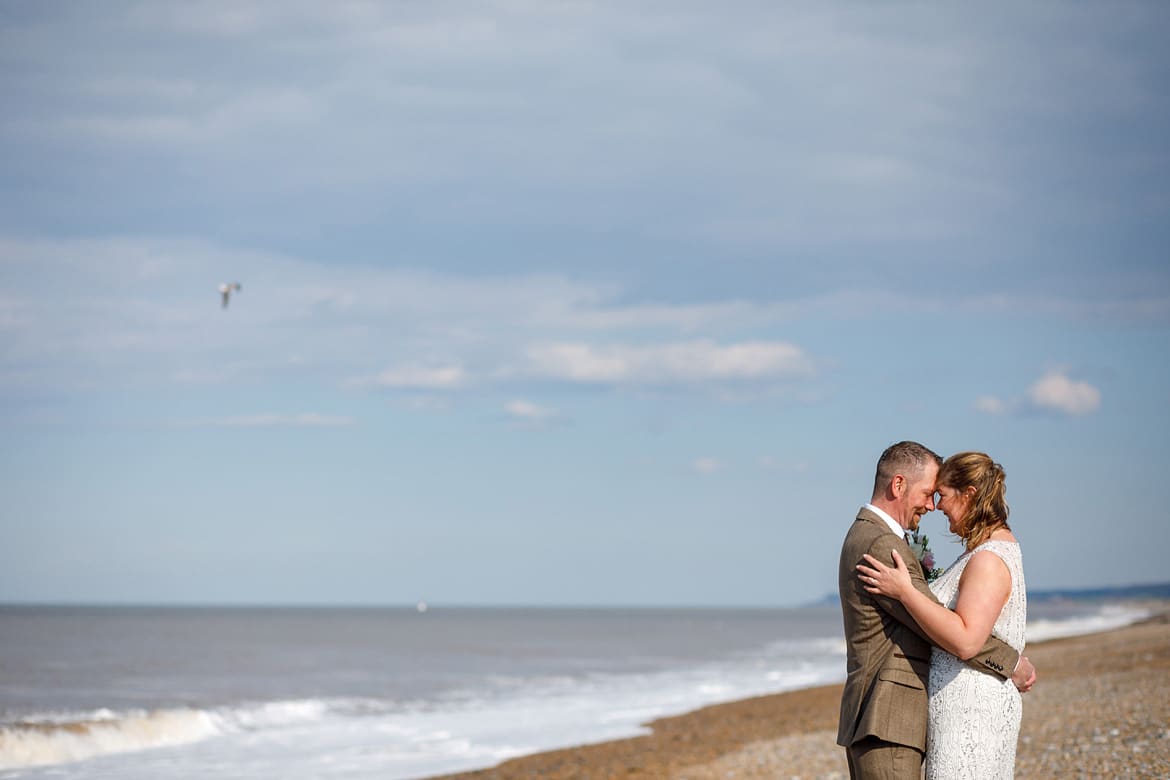 To see more great wedding photography in Norfolk and Norwich