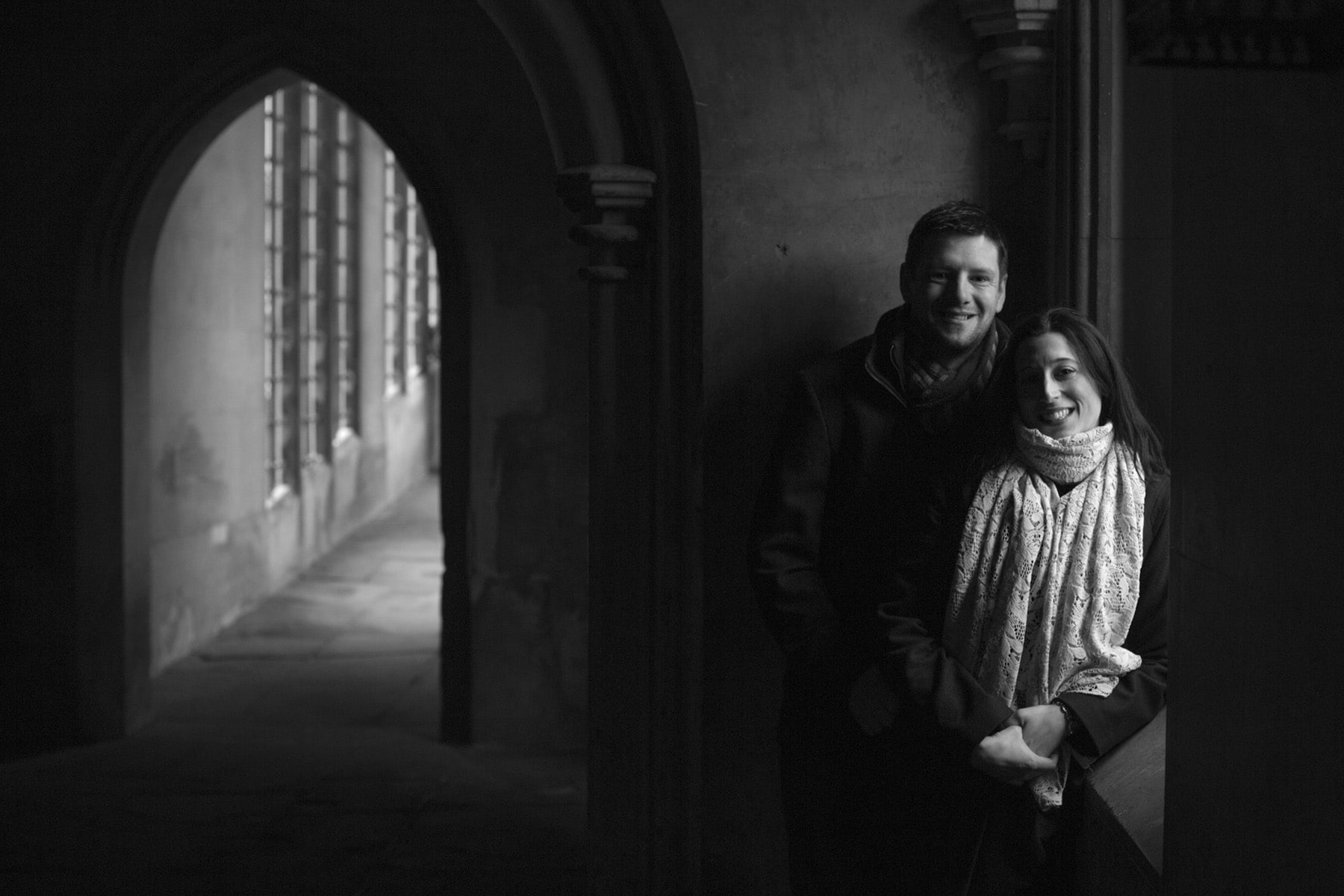 Engagement Photography - Anna and Steve
Cambridge Engagement Photographer
'I hate having my photo taken' is a phrase I hear often from my clients. Very often !
Anna and Steve were no exception, the first couple of minutes after I met them in a chilly Cambridge were spent telling me quite how much they disliked it …
I said what I've realised I say to pretty much everyone in pretty much any situation – 'you'll be fine'. And they were. We took a leisurely stroll around the streets of Cambridge and the colleges and not only did they get over their fear of the camera, they did it very much in public. Looking forward to seeing you again at your wedding in May guys !