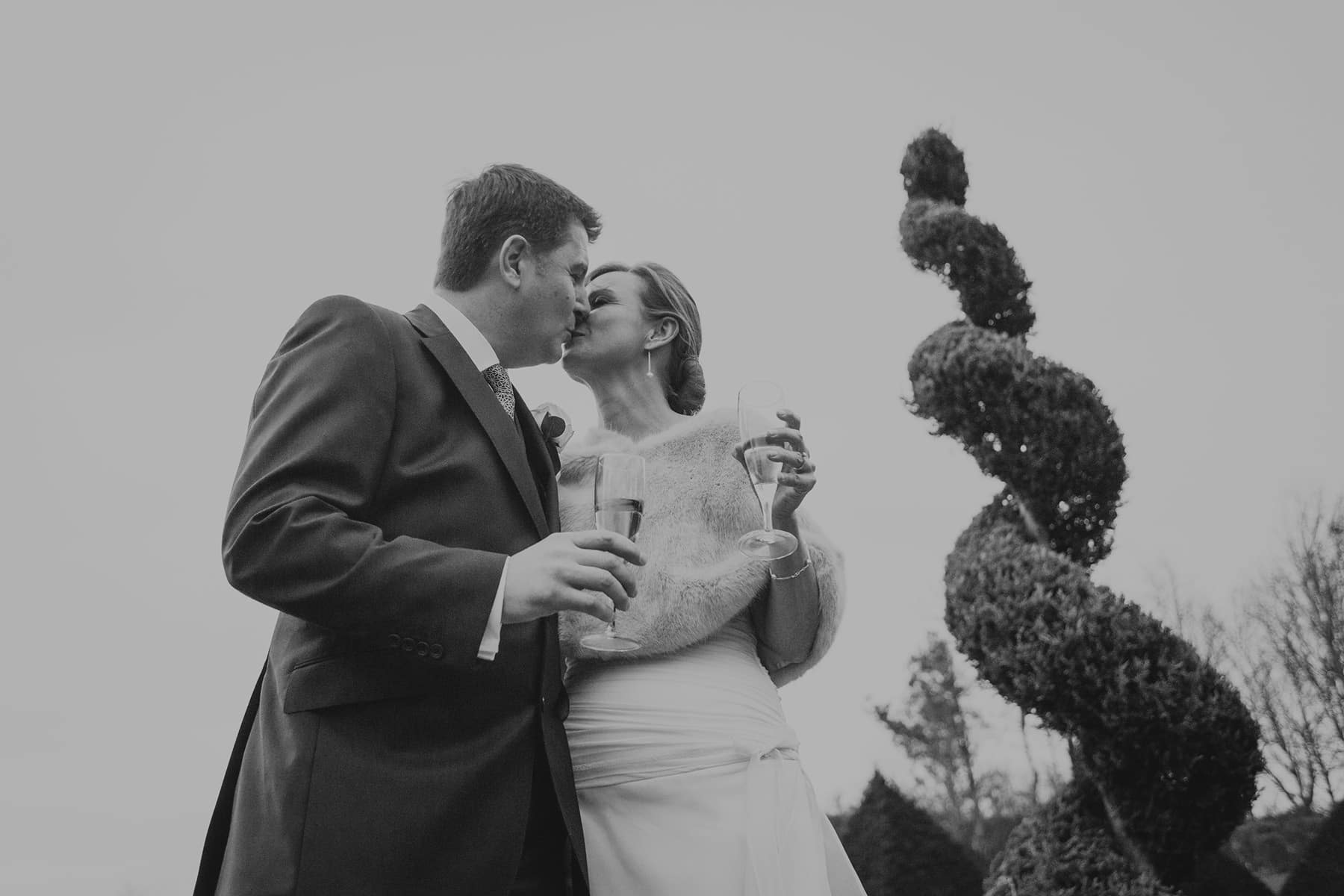 Chaucer Barn Wedding Photographer - Marika and Mark
North Norfolk Wedding Photography
It was a windy windy day when I arrived in North Norfolk for Marika and Mark's Chaucer Barn wedding. So windy that when I stopped on the way to change my shirt it blew off and landed in a puddle! So I was a little underdressed to start the day, but that was small beer compared to Mark whose nose had a disagreement with a bedside table the previous night and he was looking a little worse for wear. Nothing a little makeup and a lot of photoshop couldn't fix … it's maybe the first time I've photographed the groom being made up! Chaucer Barn was decked out for the wedding, Mark declared Etsy and Amazon completely out of stock of candles and M&M merchandise, Marika even had a custom shirt made to be made up in.
Marika and Mark were having a late ceremony so to make the best use of the December light we adopted an American tradition and Mark got his 'first look' at Marika in her dress before the ceremony and we took a few couple portraits around the barn. Once the guests were seated Marika's father escorted her down the stairs to join Mark for their ceremony.
After the marriage, we managed to persuade everyone outside for their one group photo before Marika and Mark braved the wind for a few shots in the twilight. Then it was back into the warm for drinks and the wedding breakfast topped off by a great speech by Marika's father.
Evening entertainment was provided by The Indie Killers, one of the best bands I have heard at a wedding.
Congrats Marika and Mark!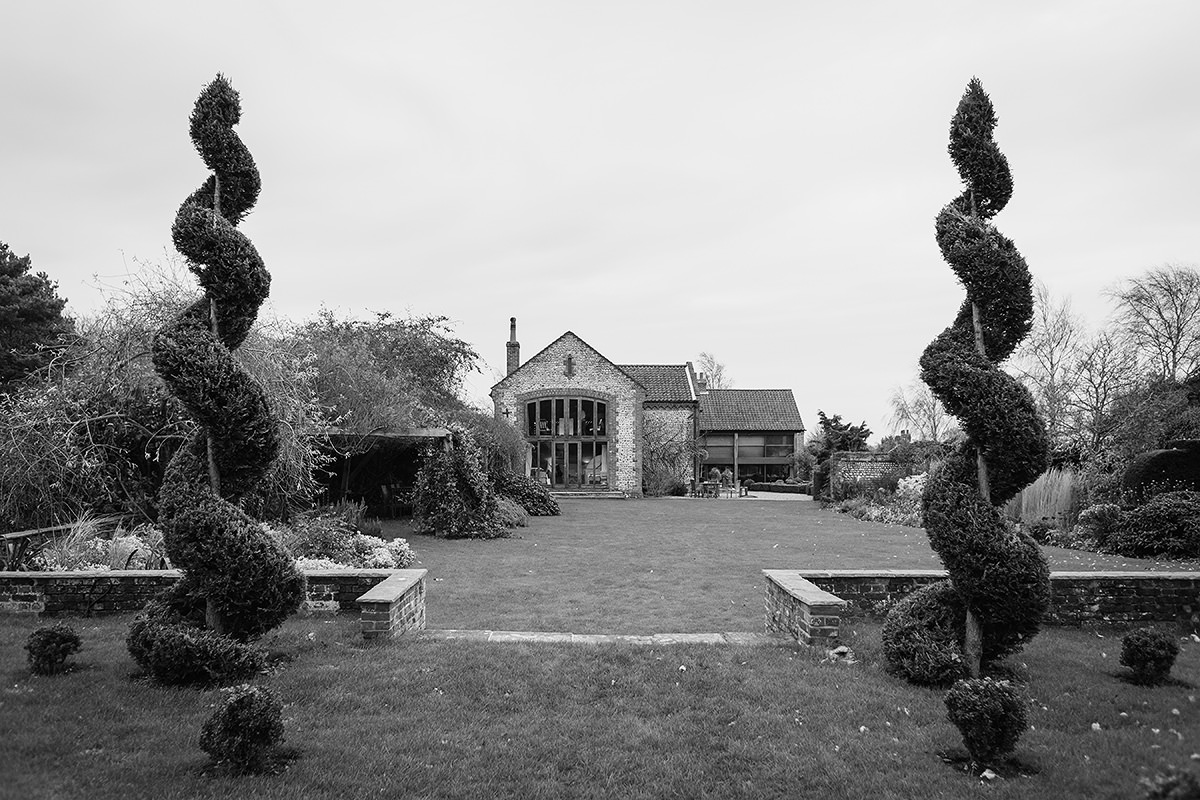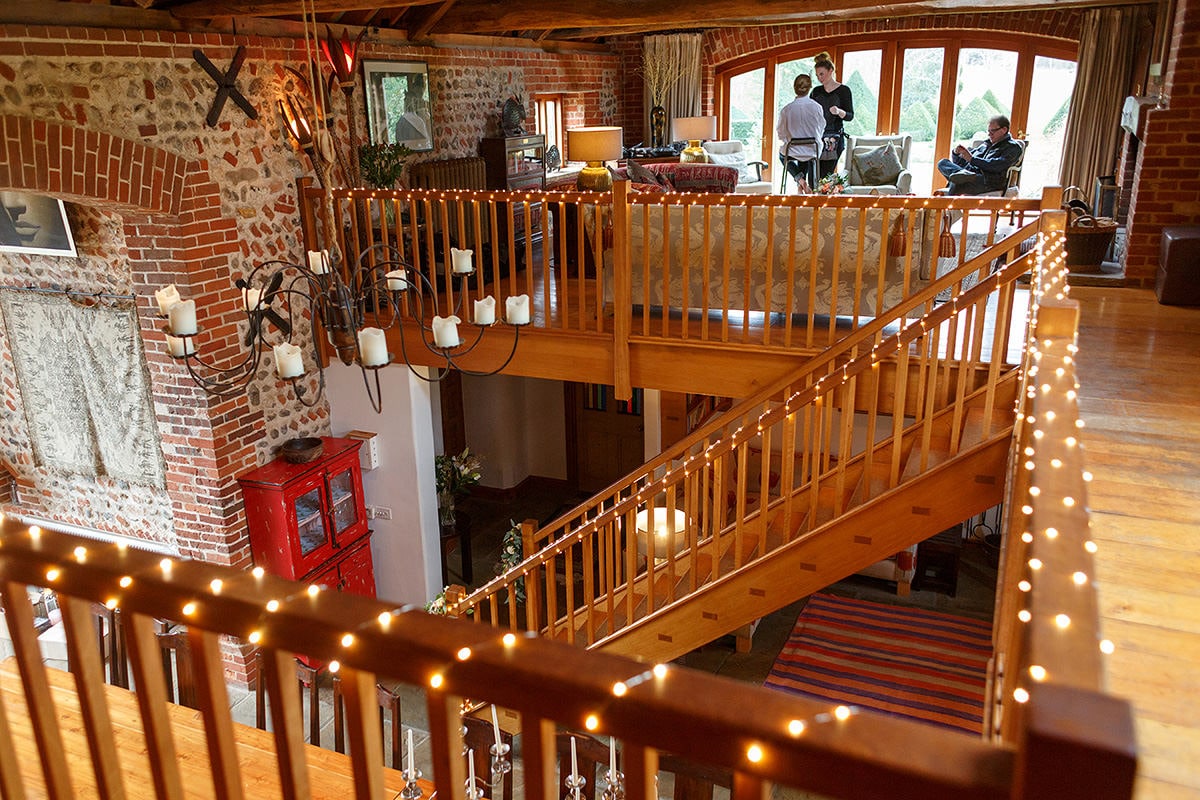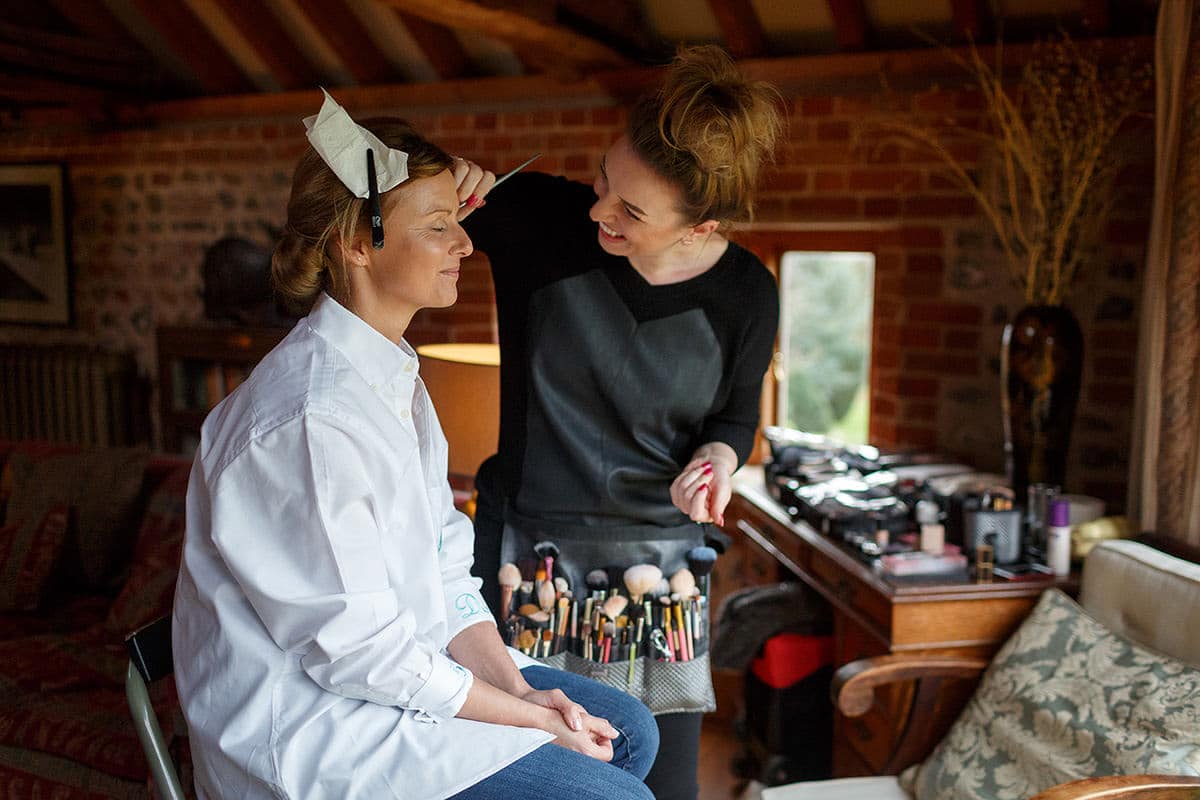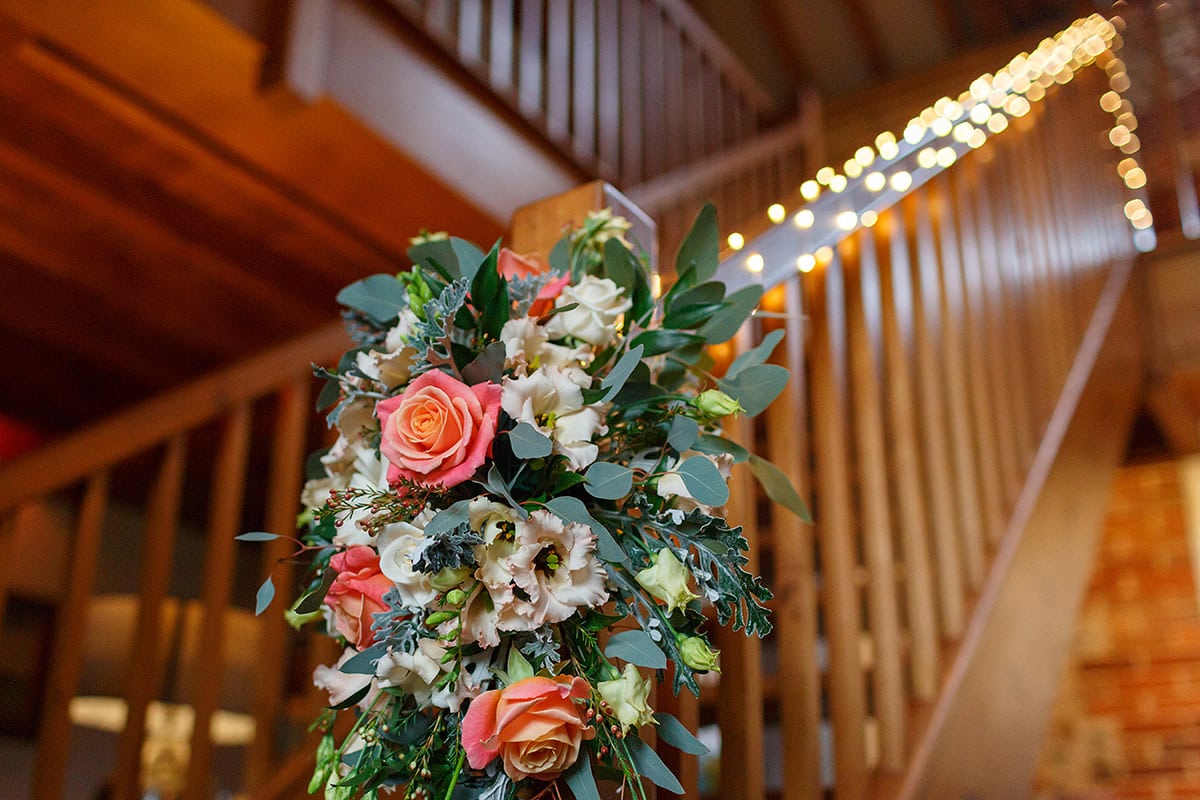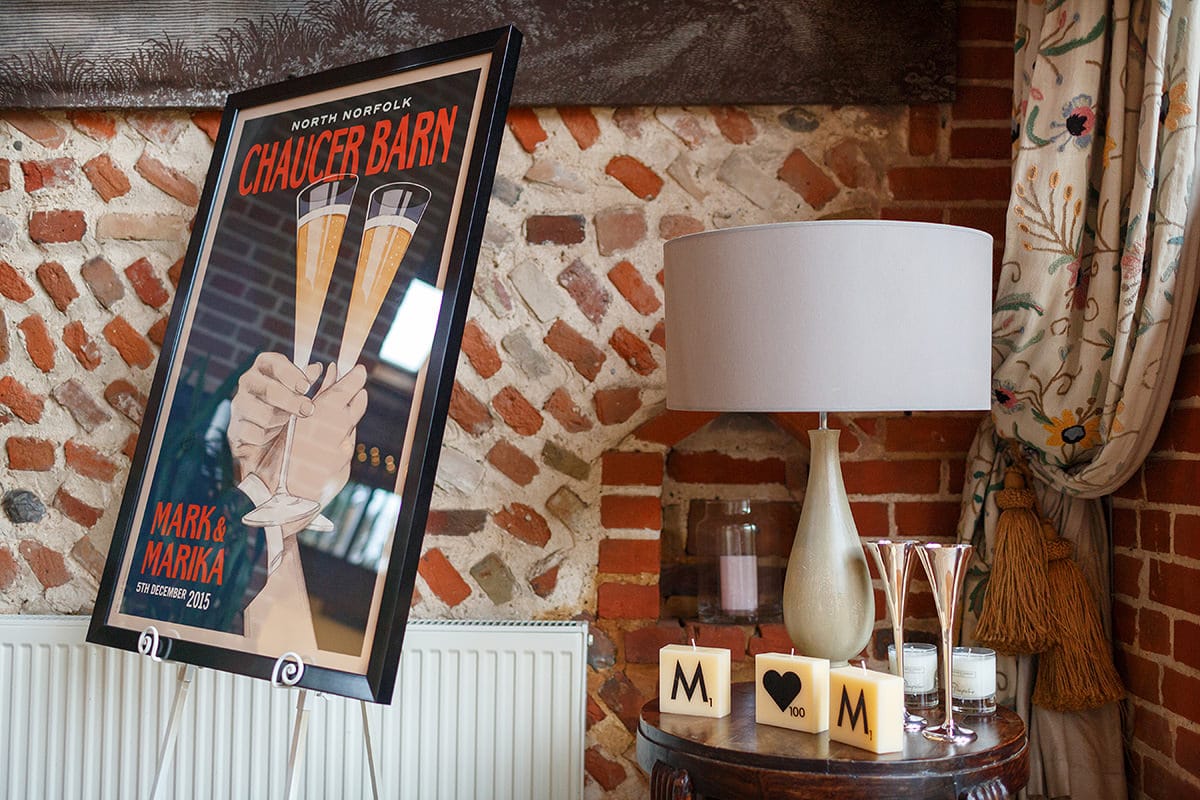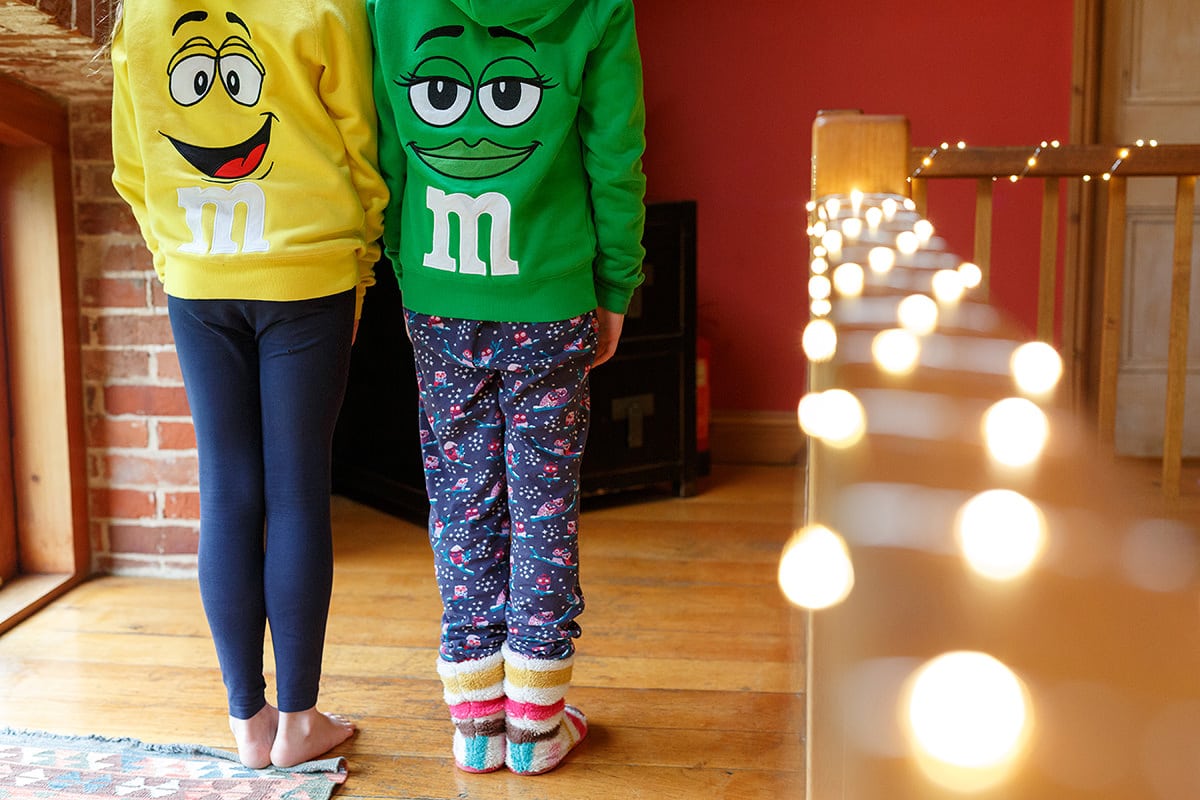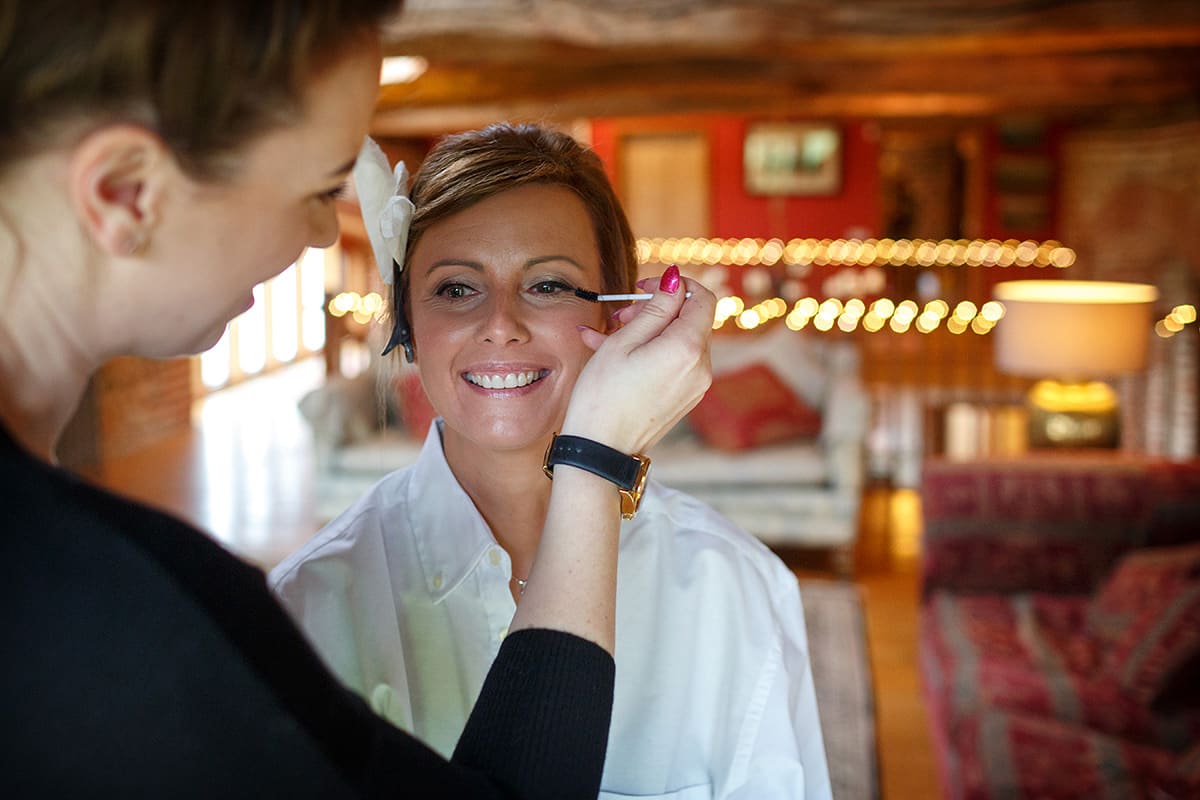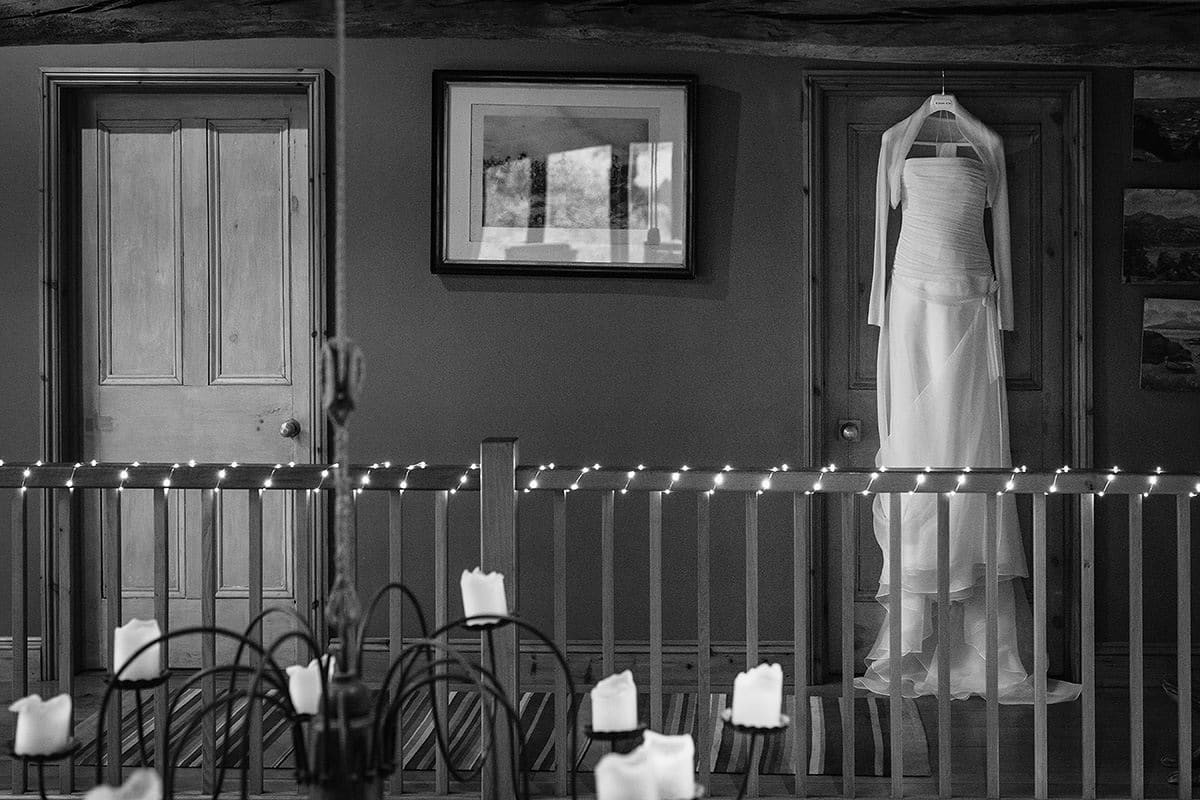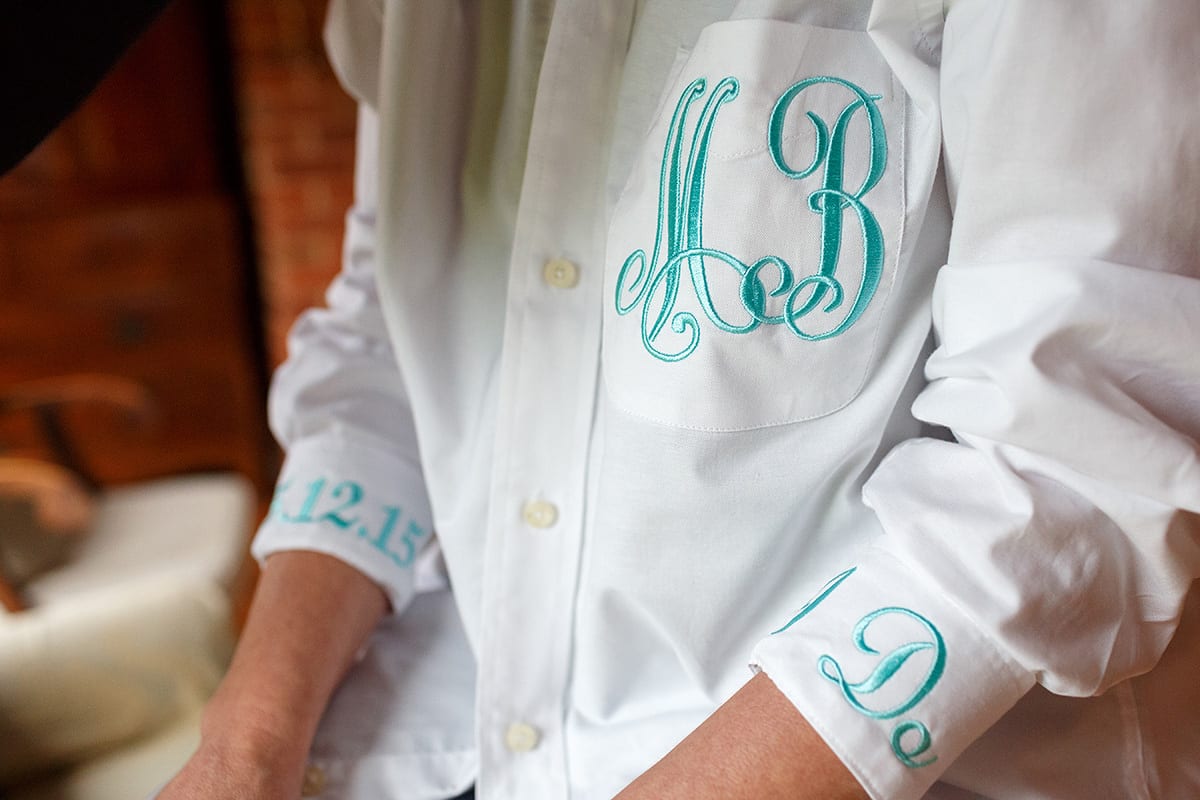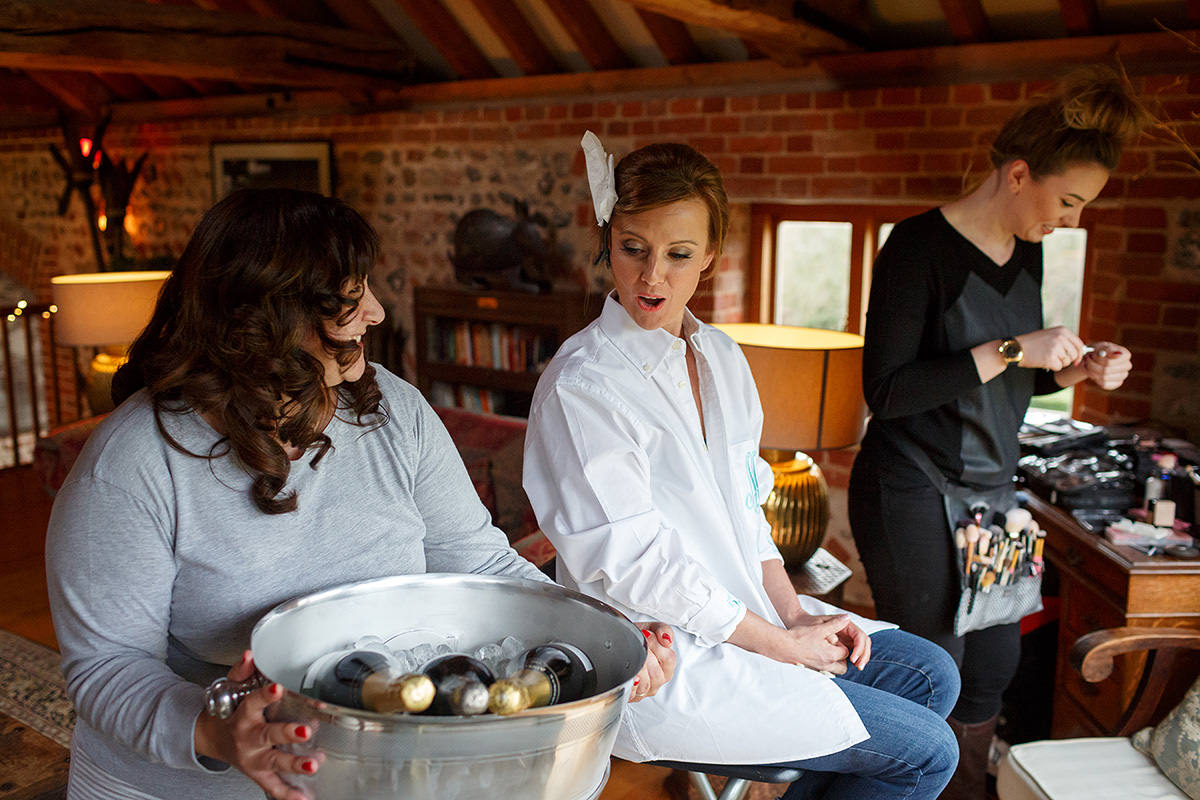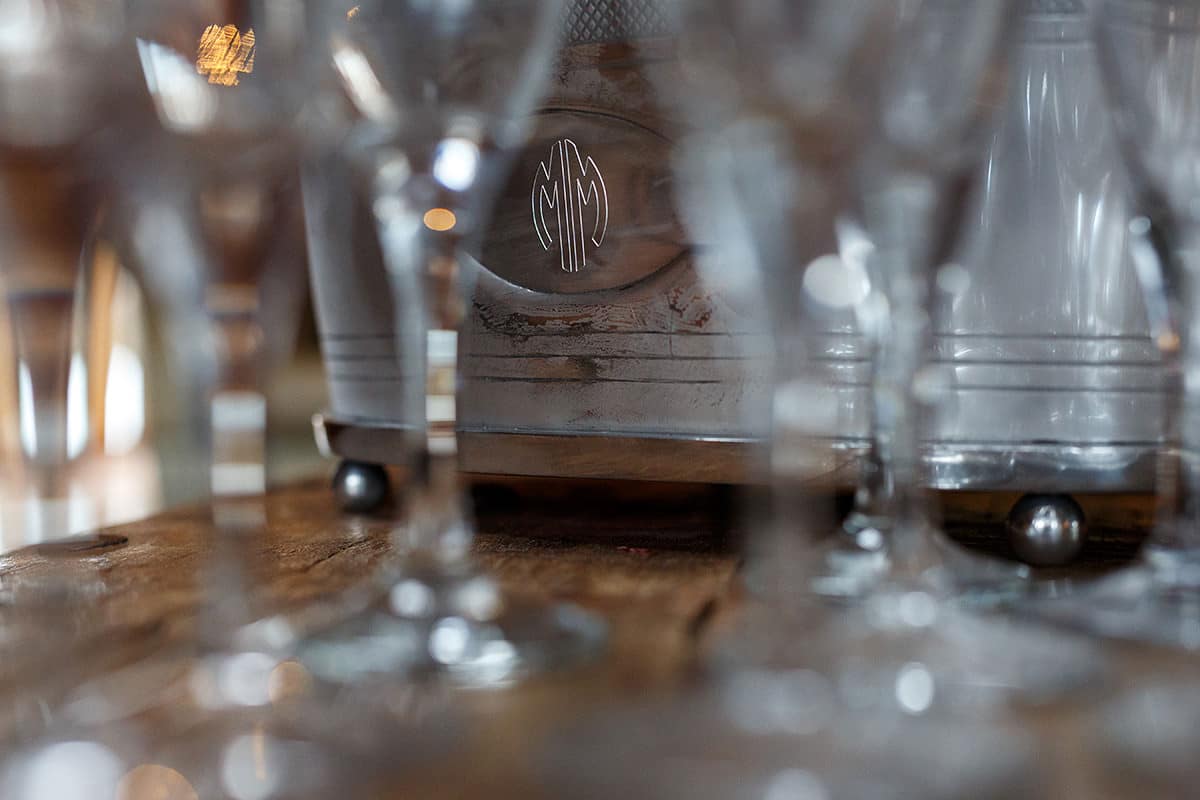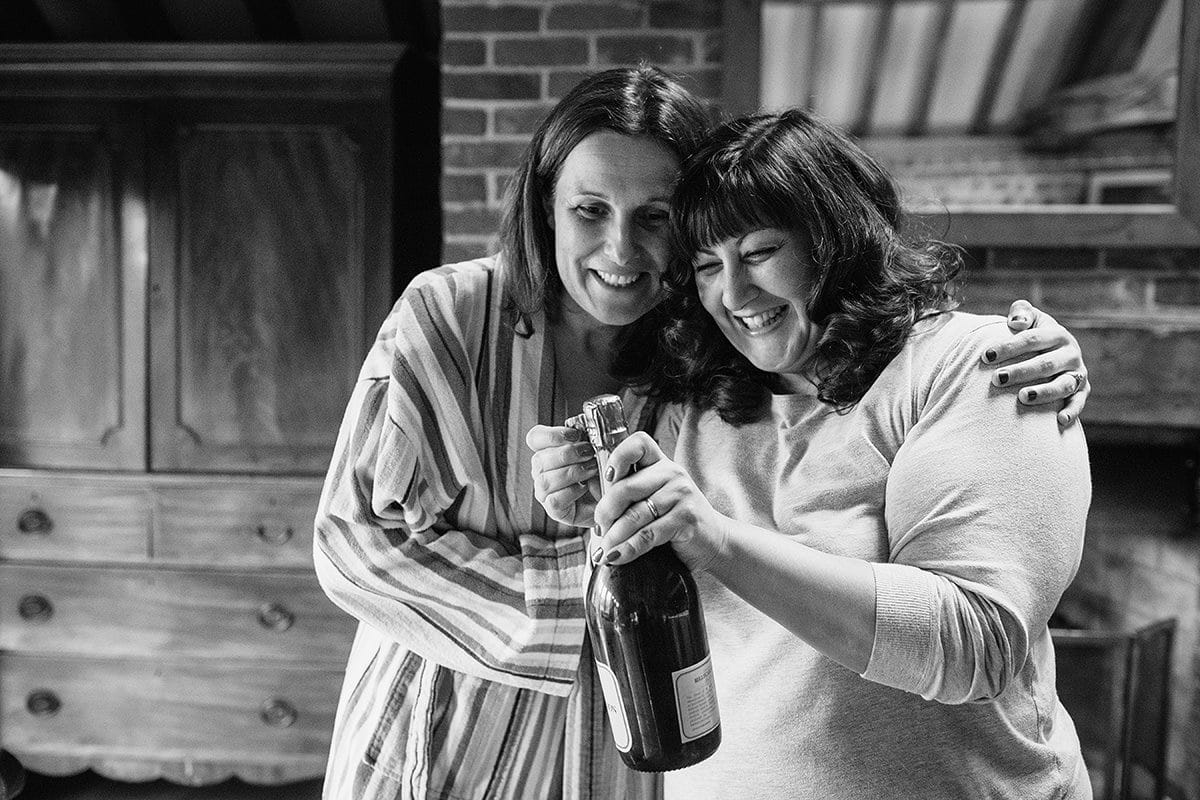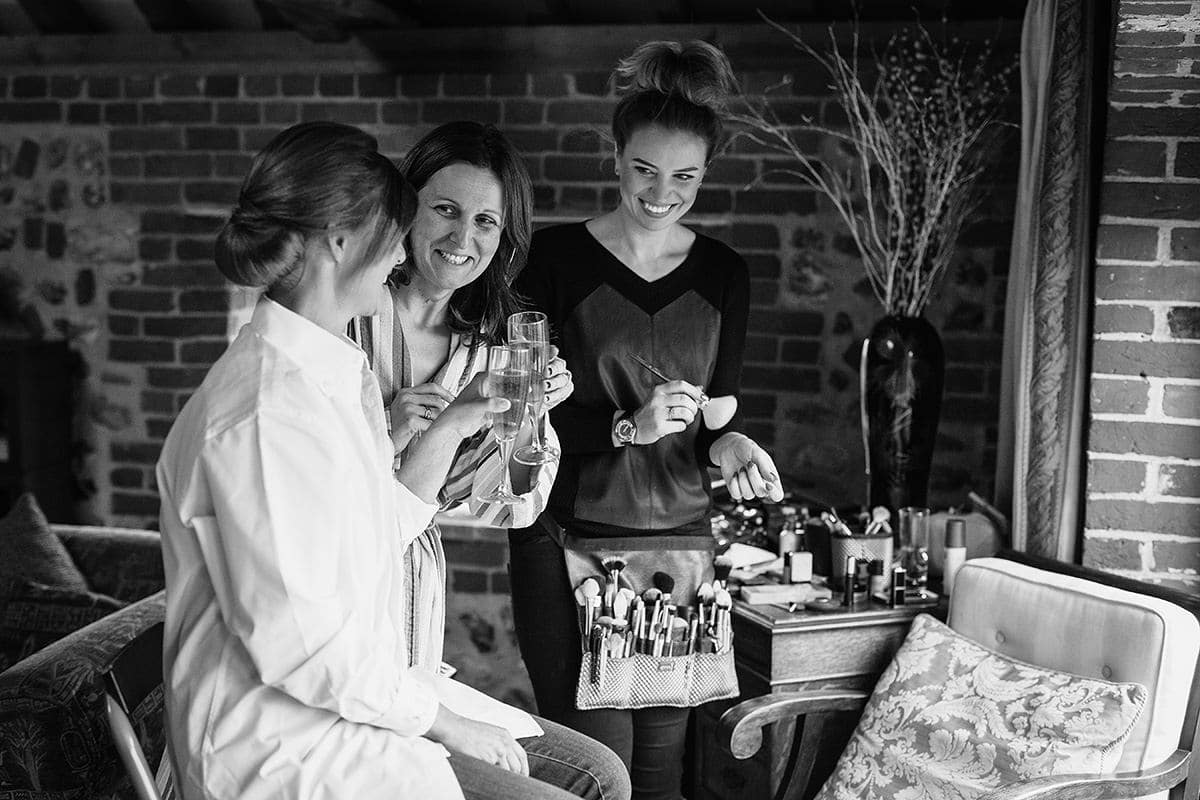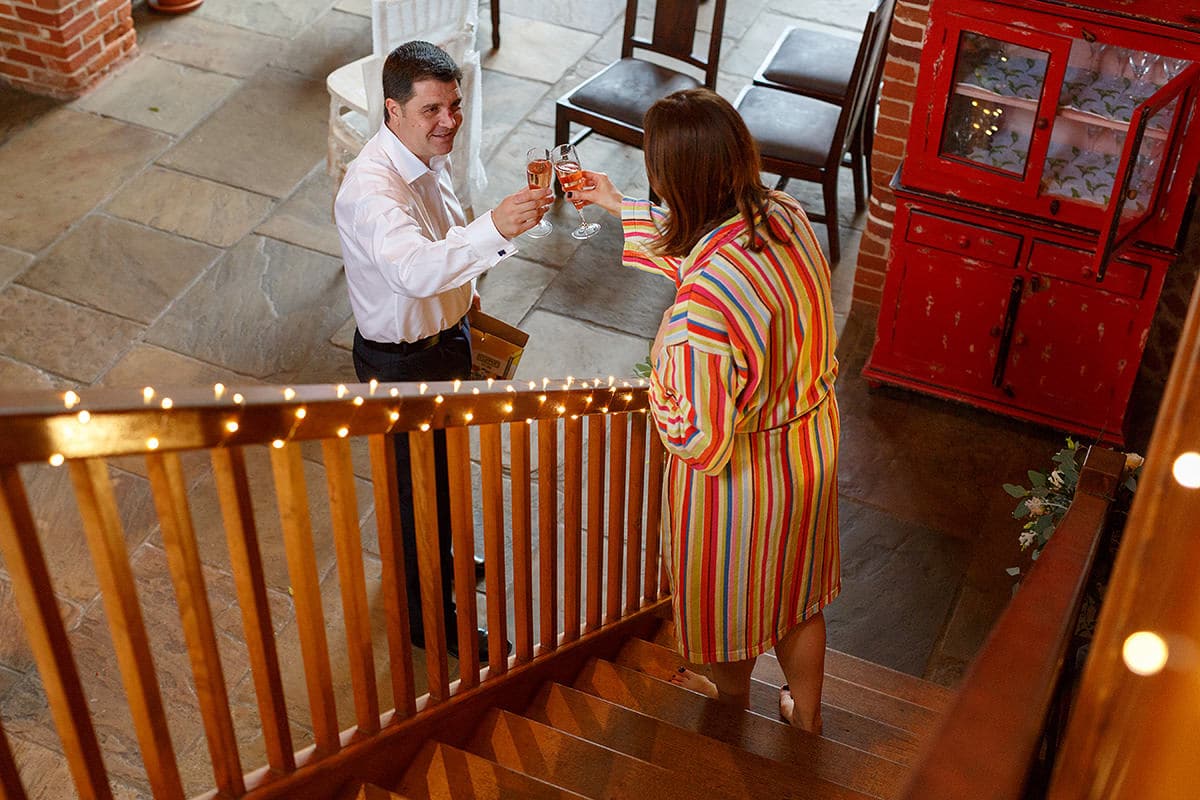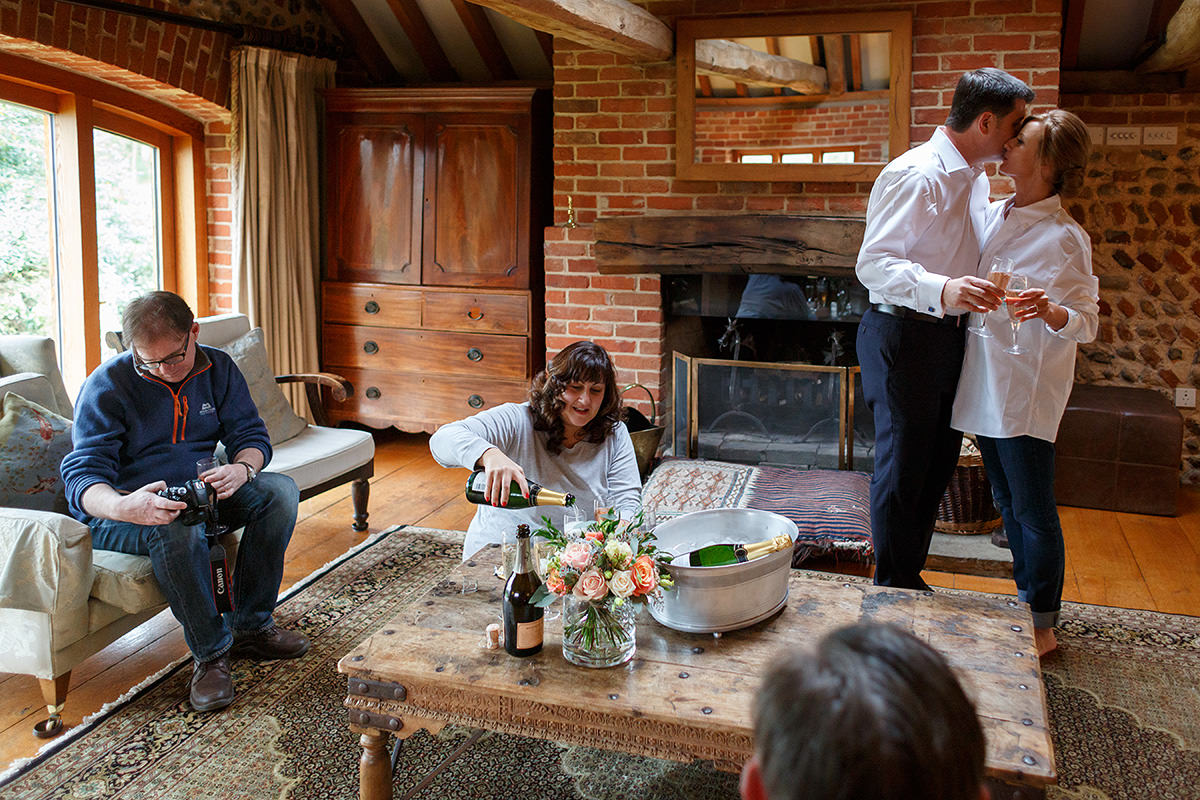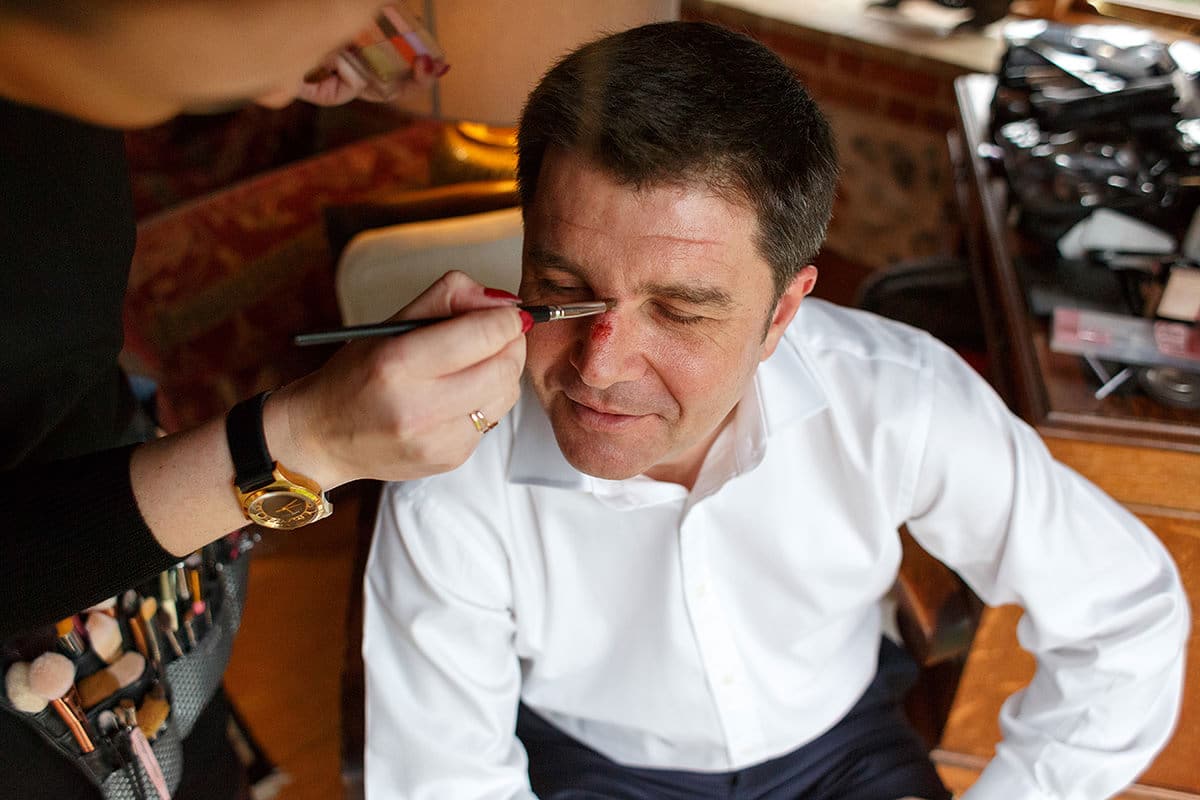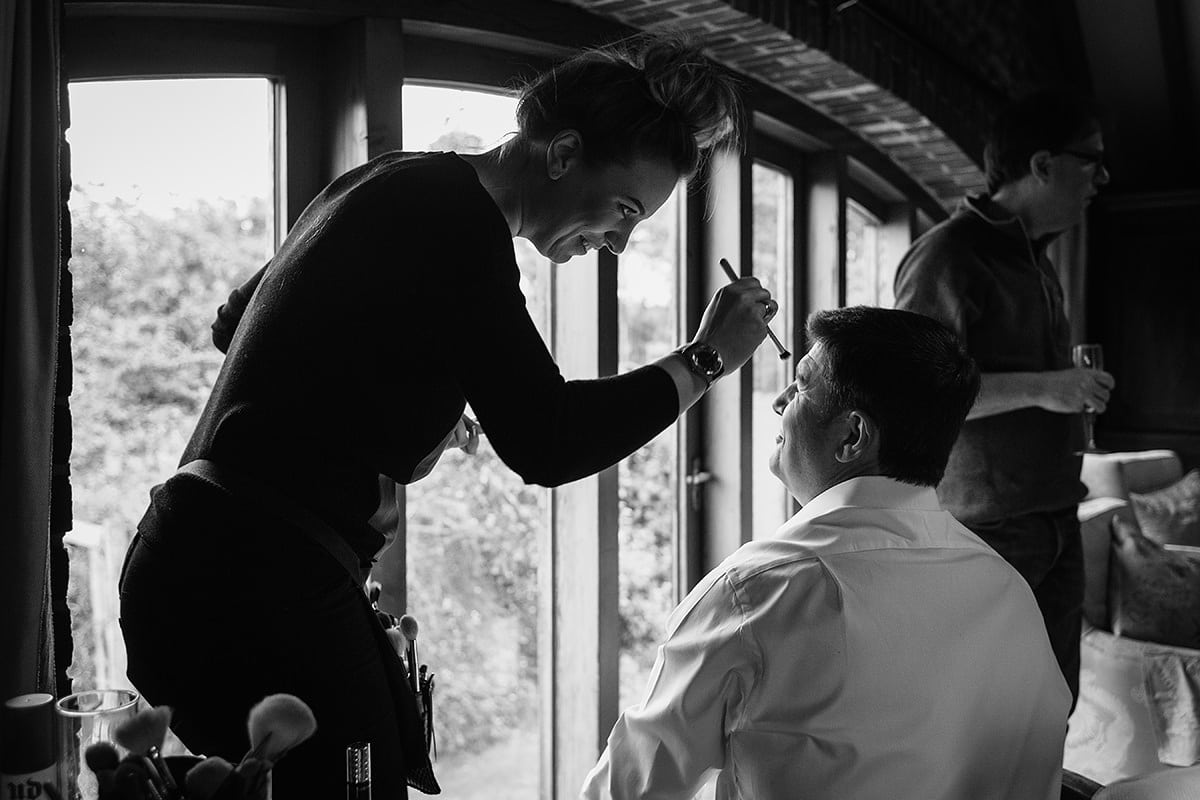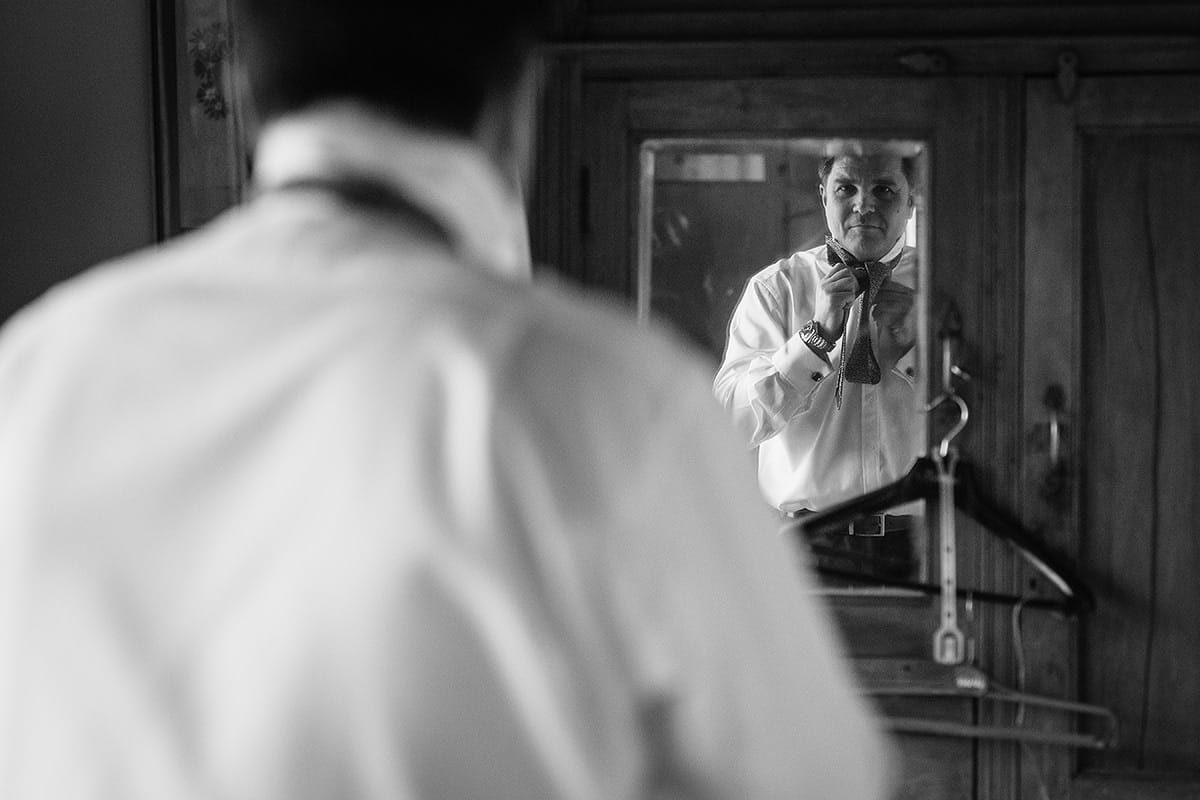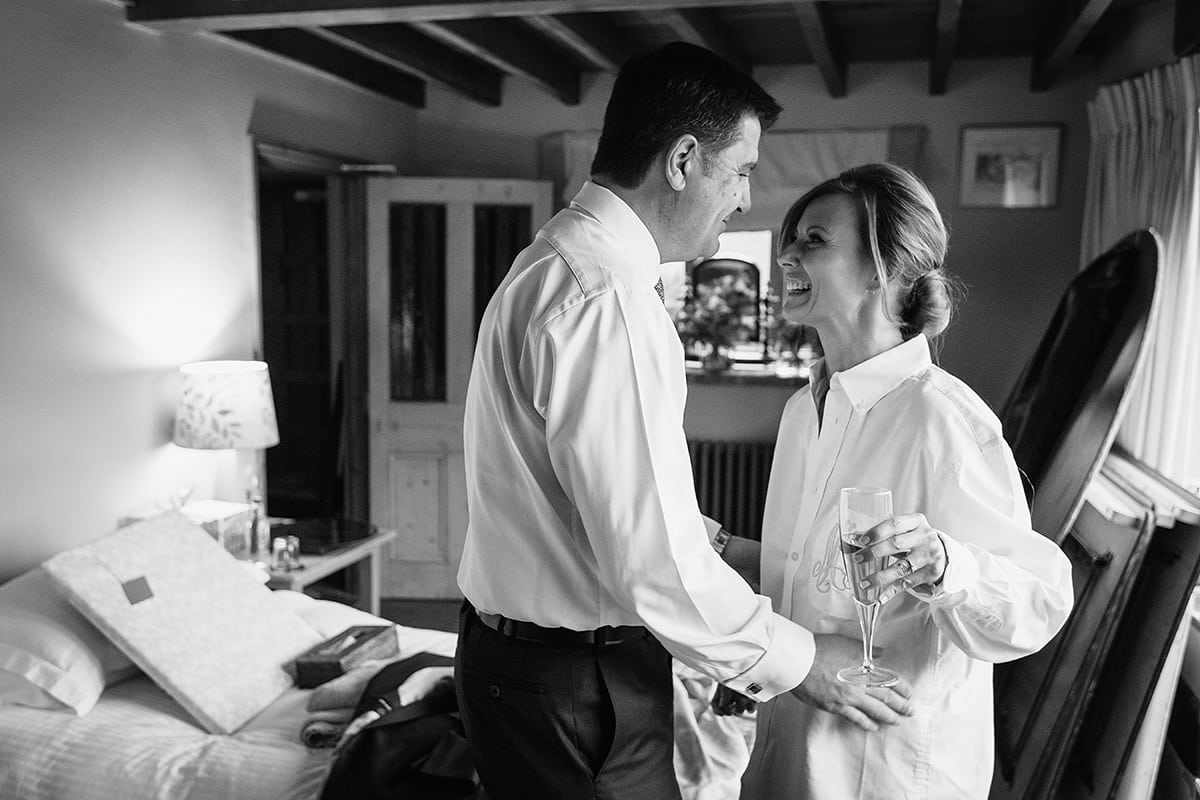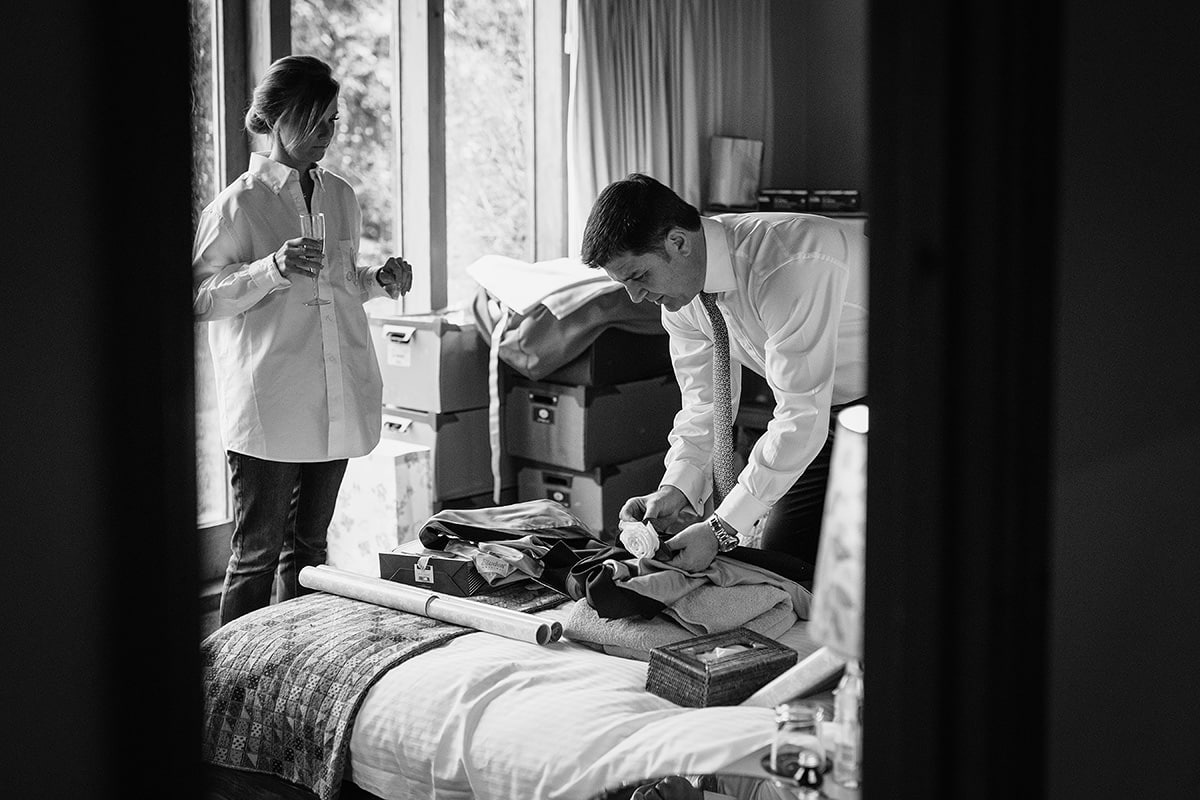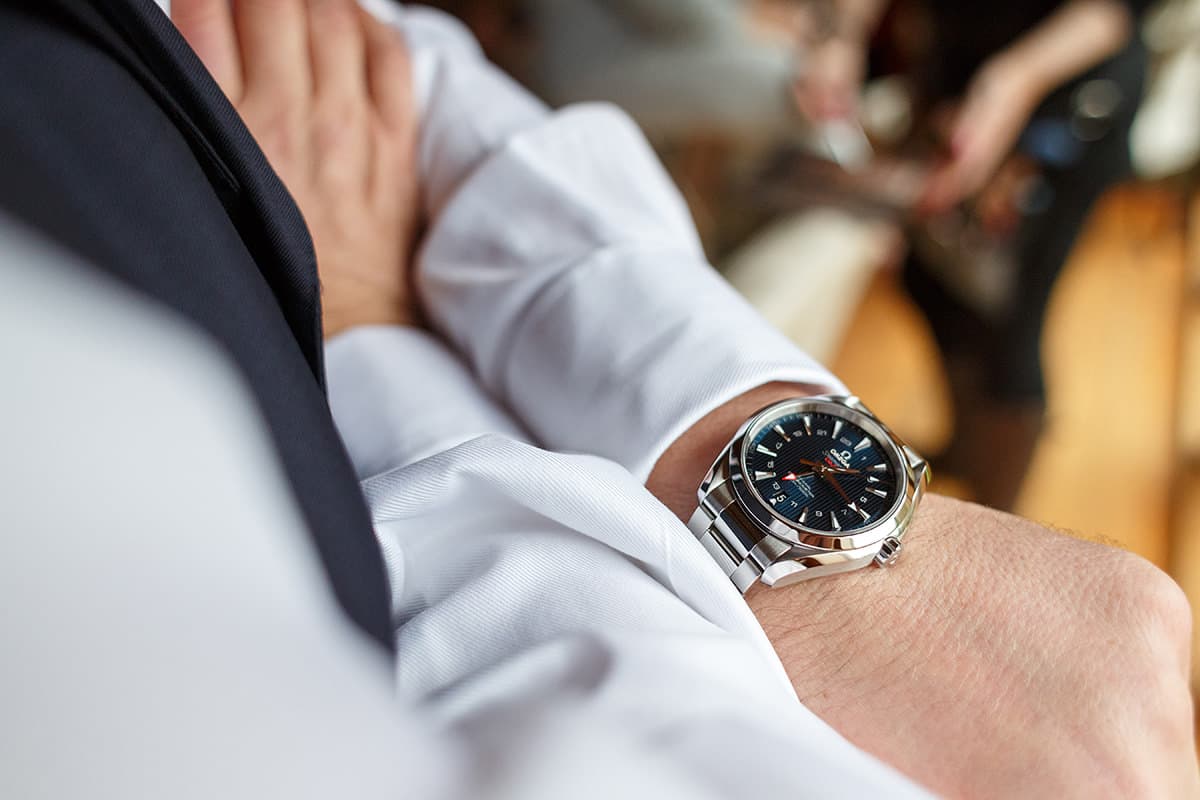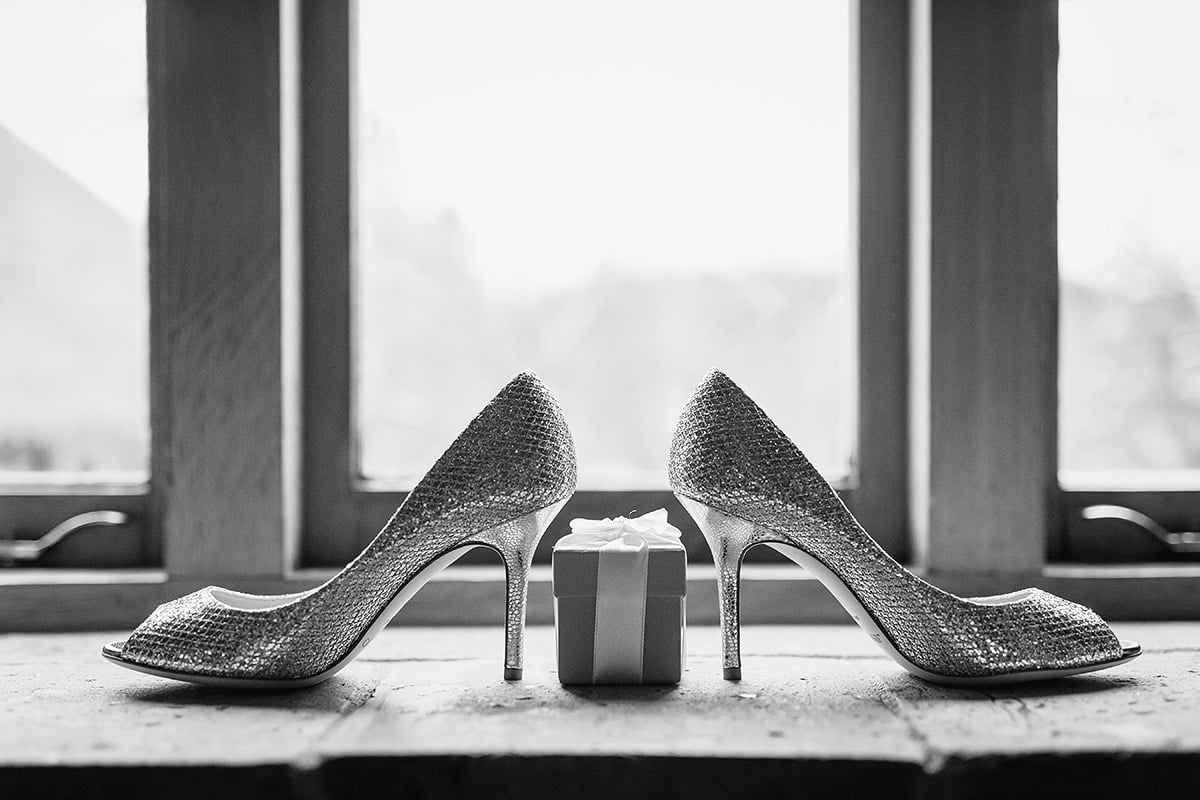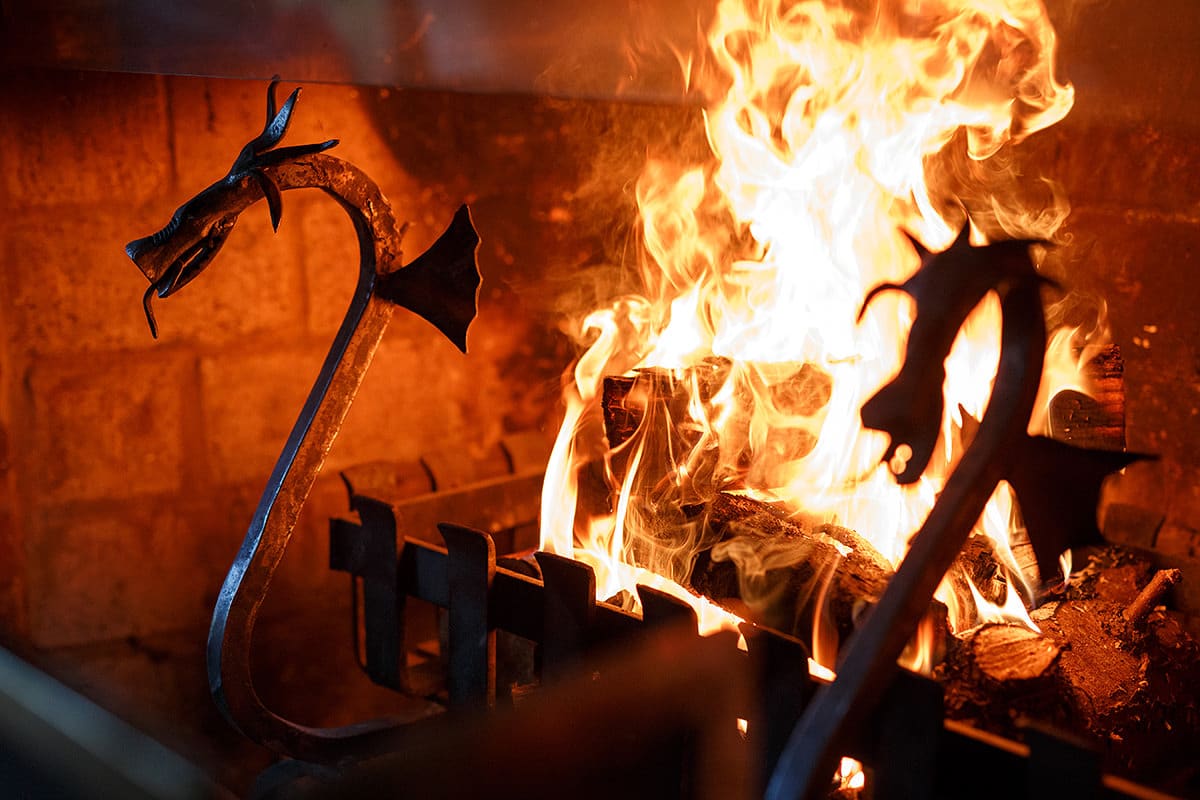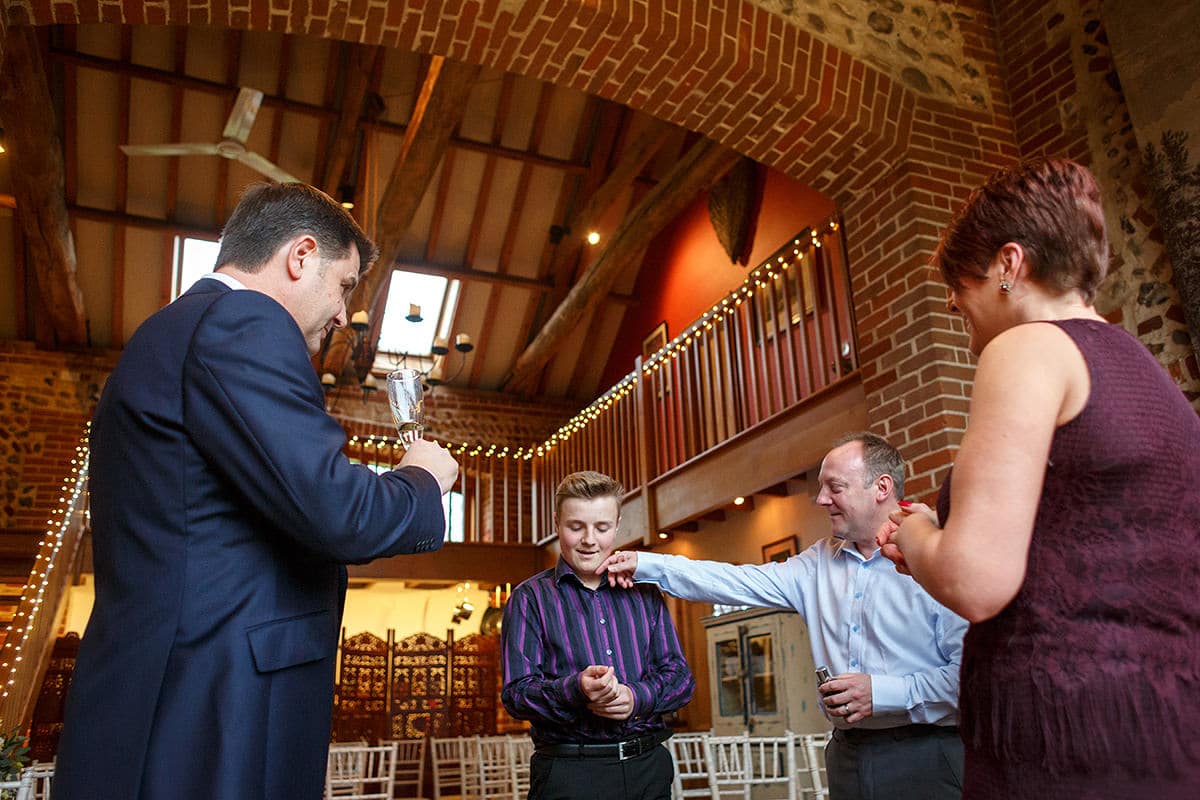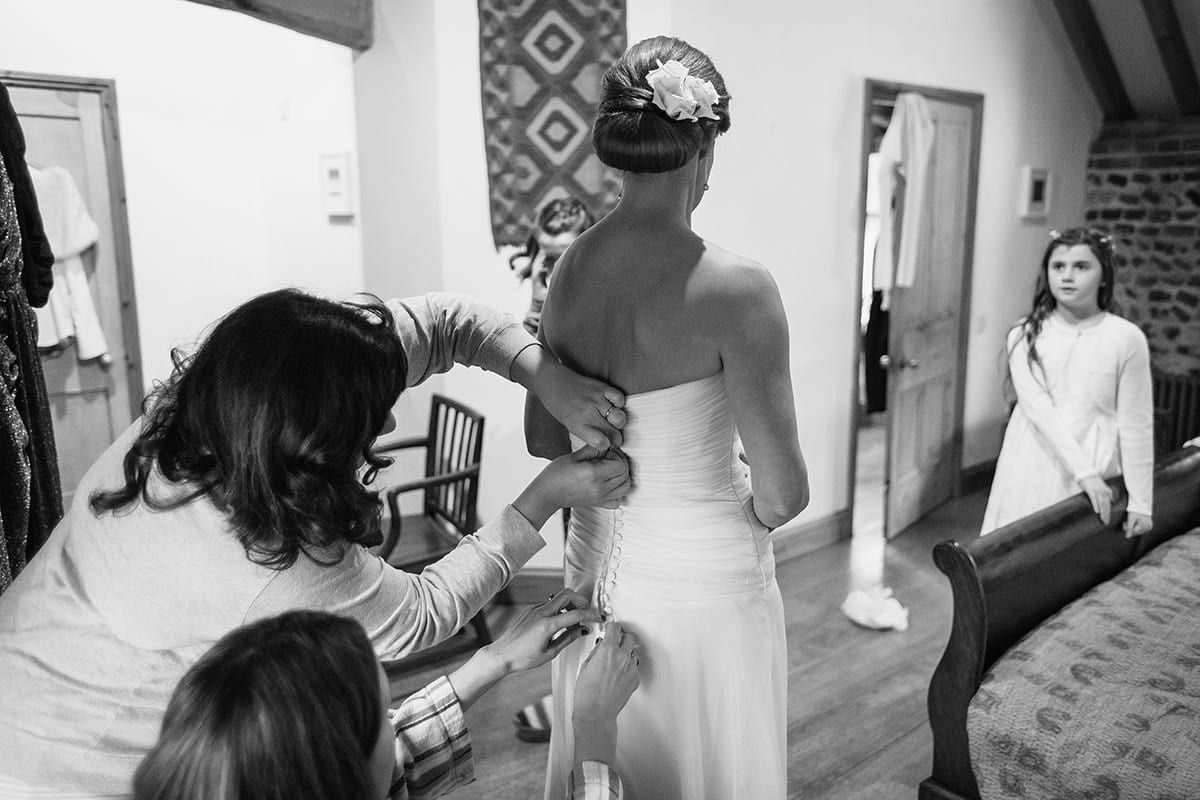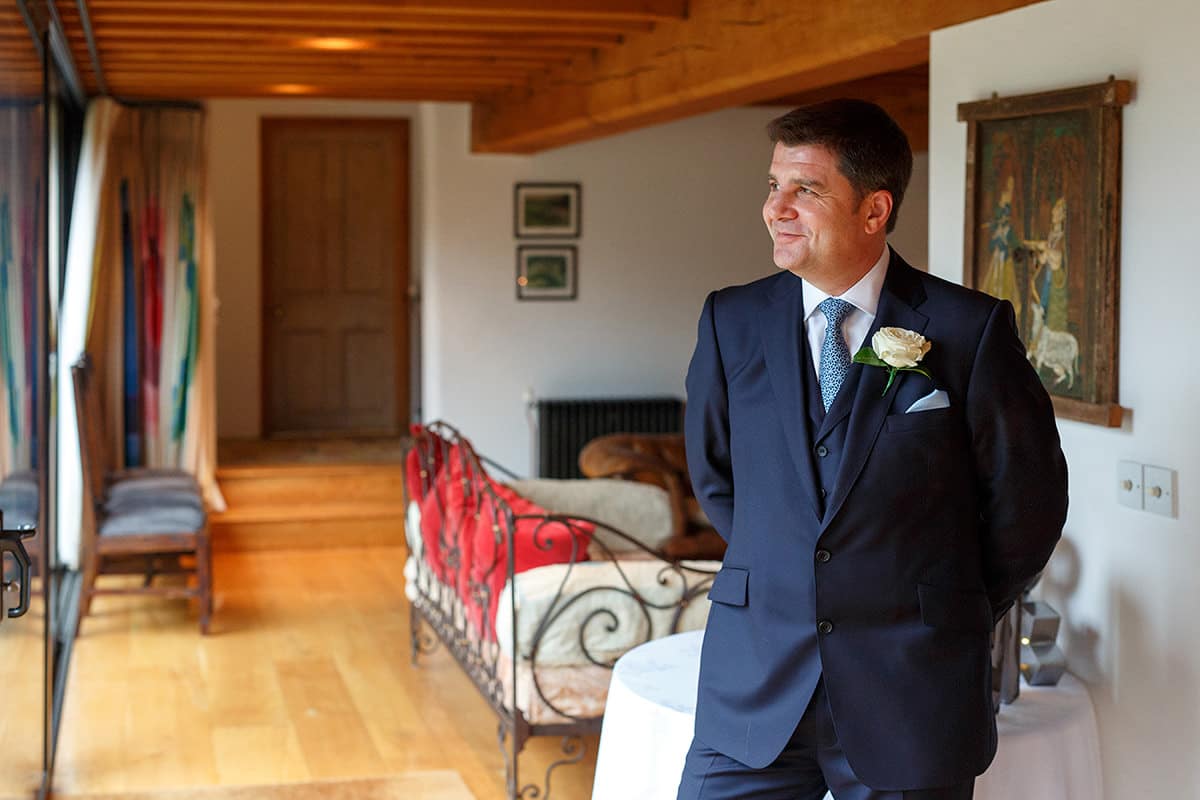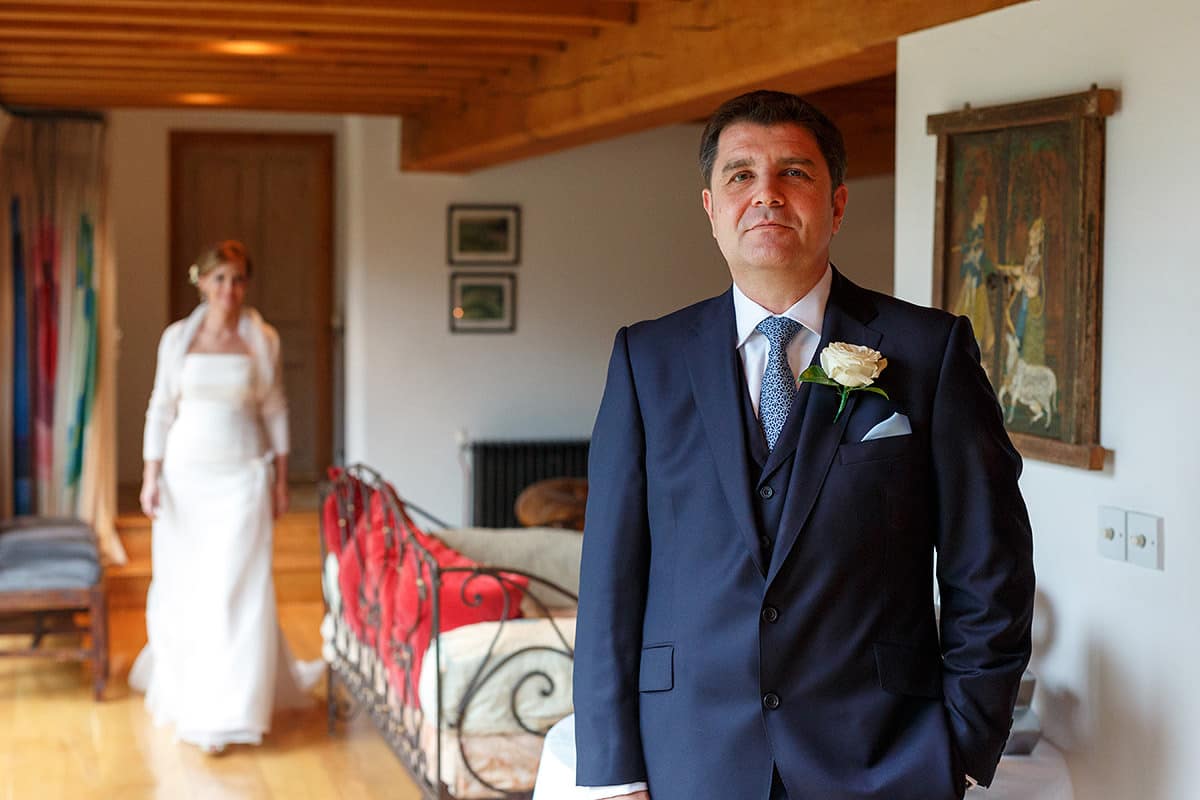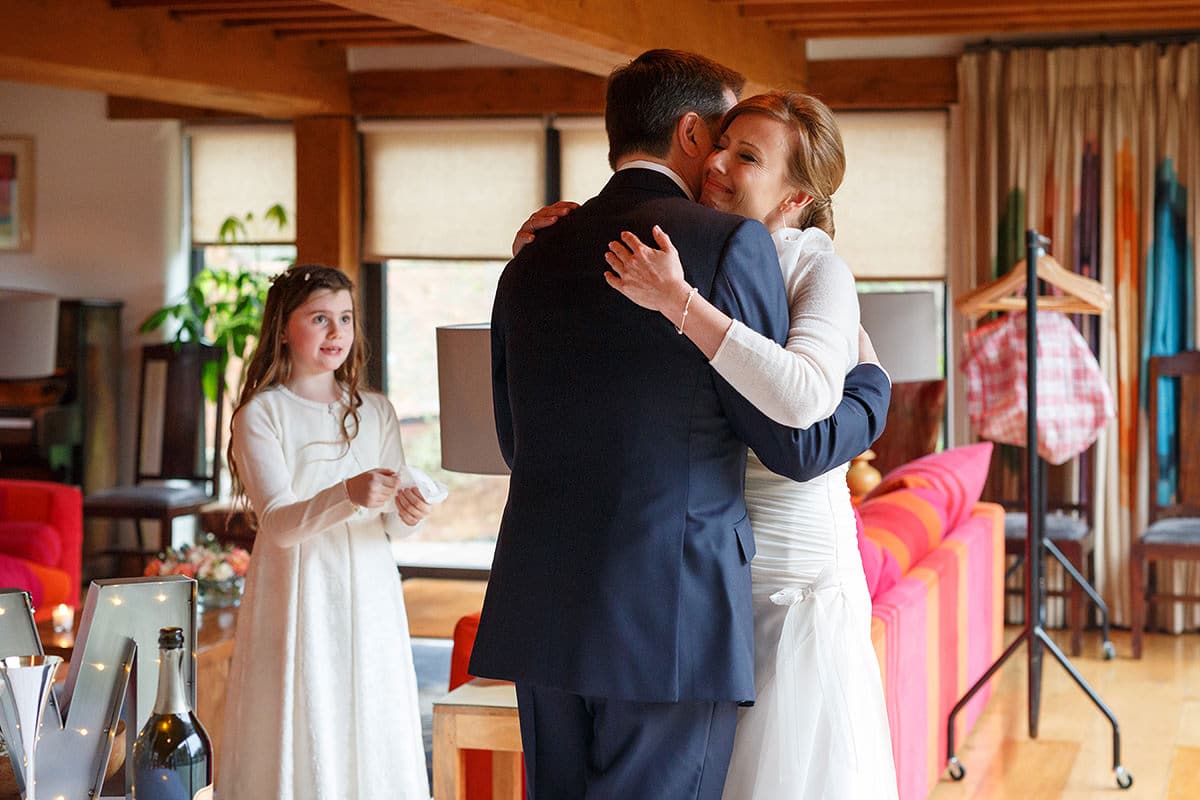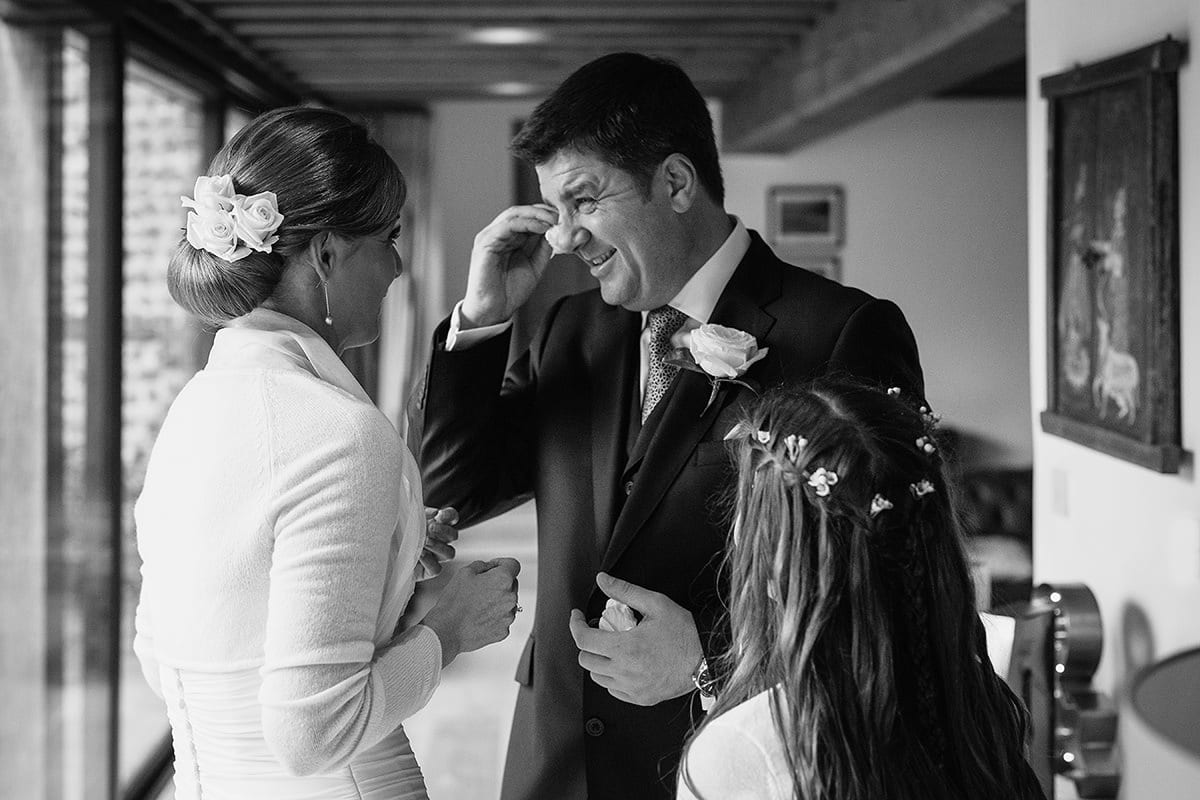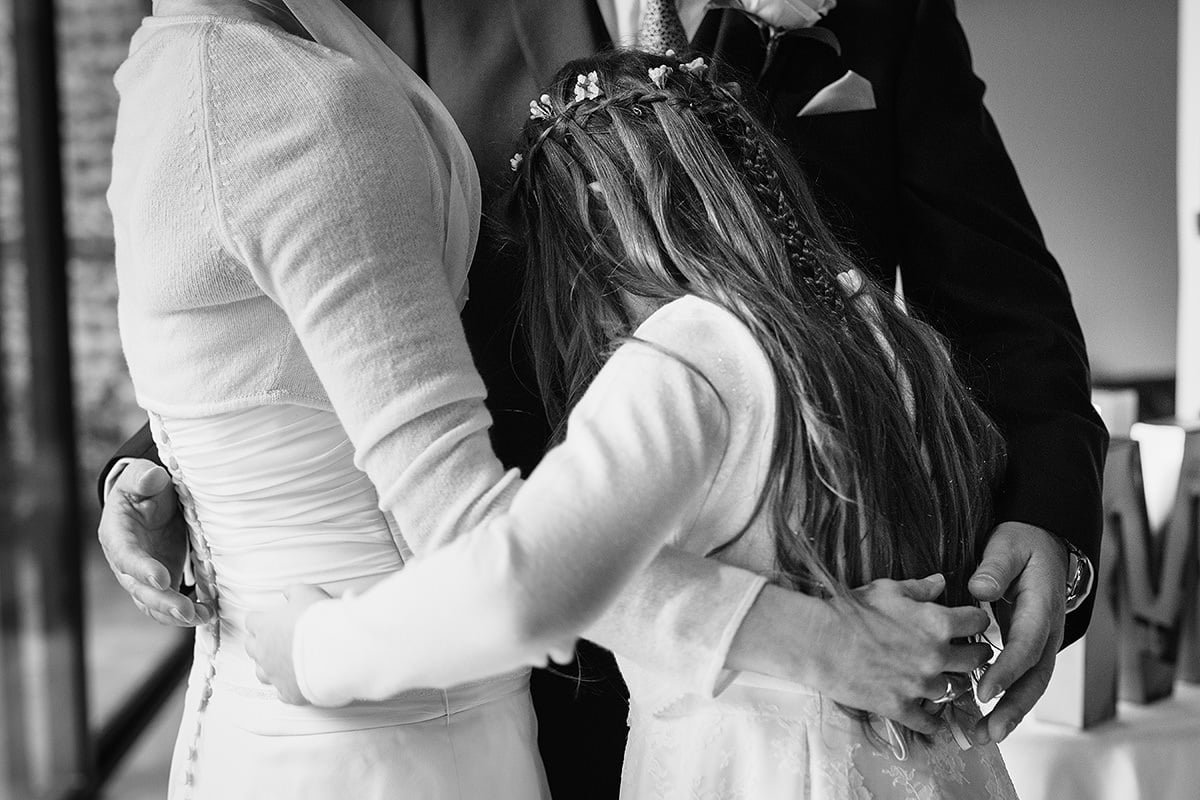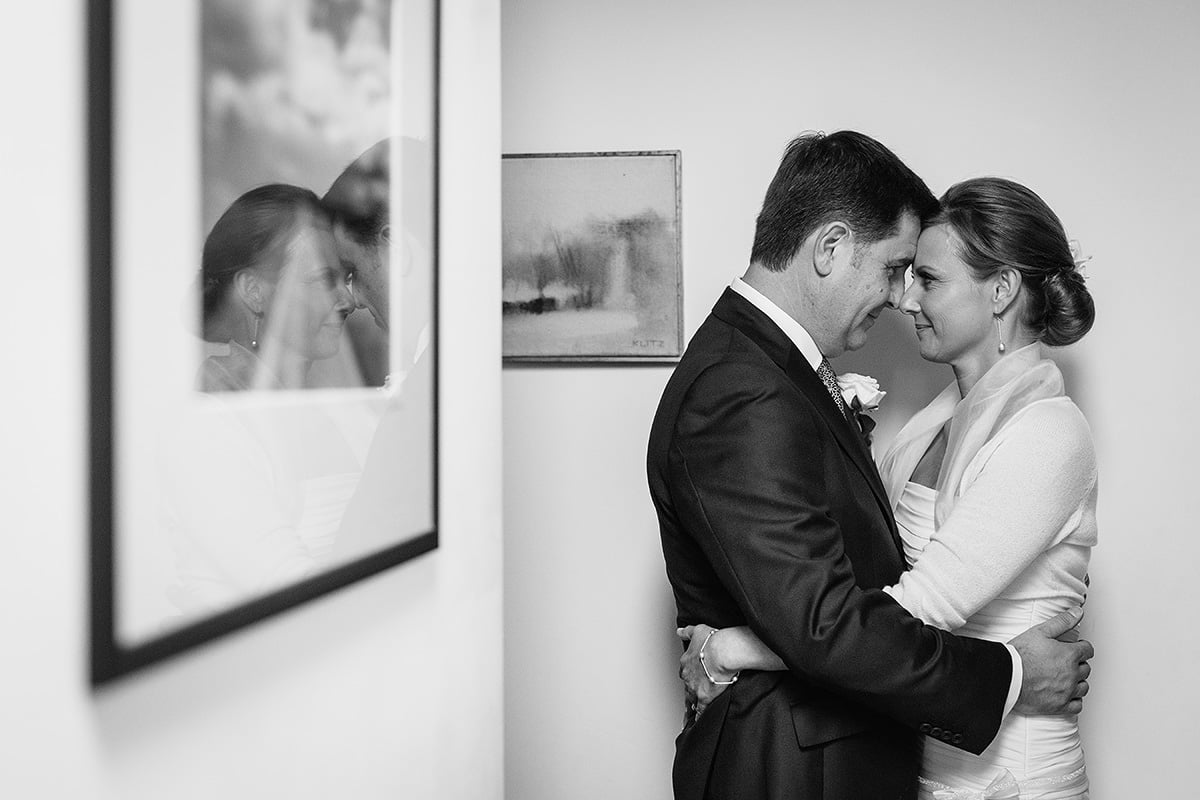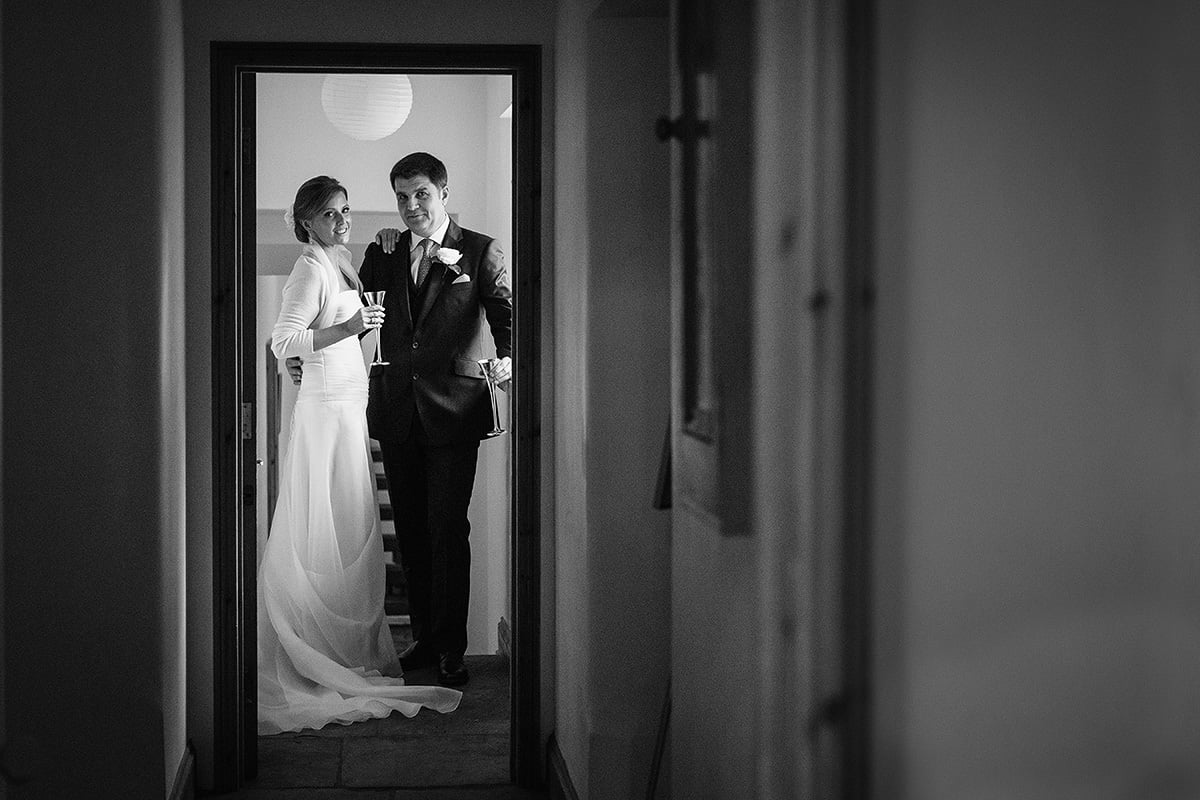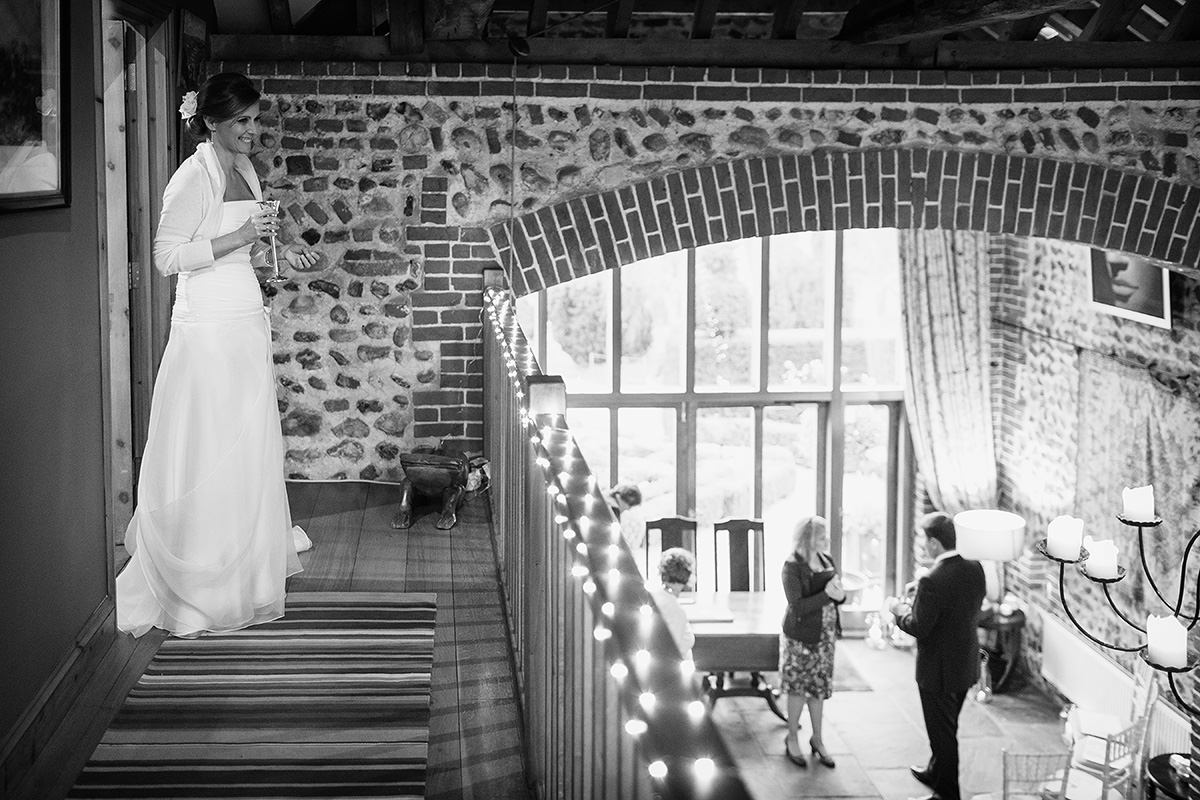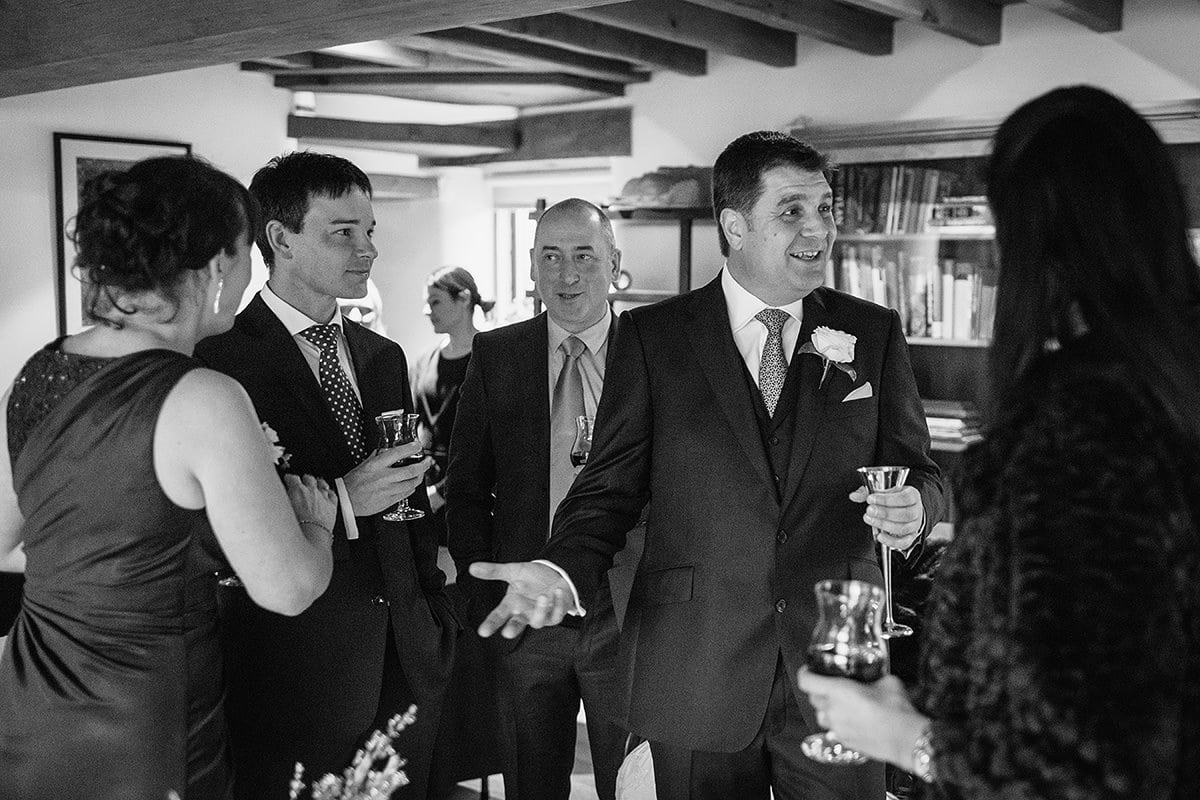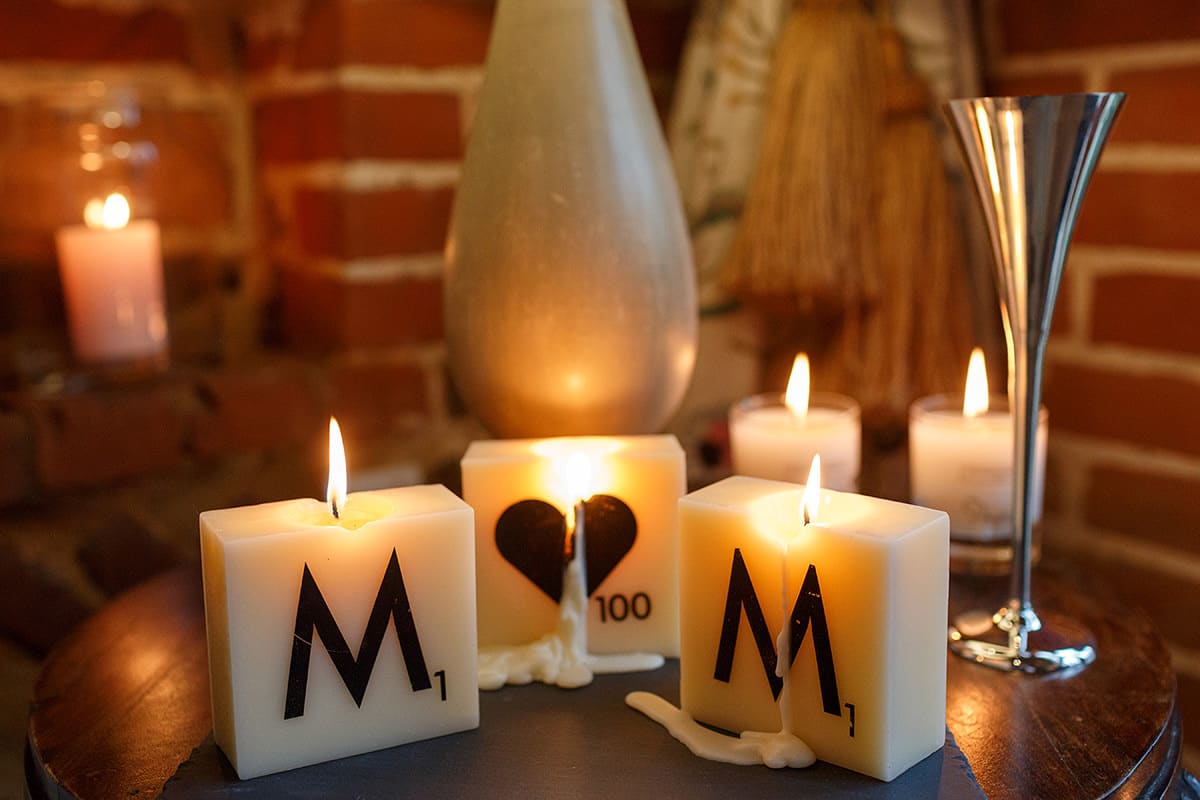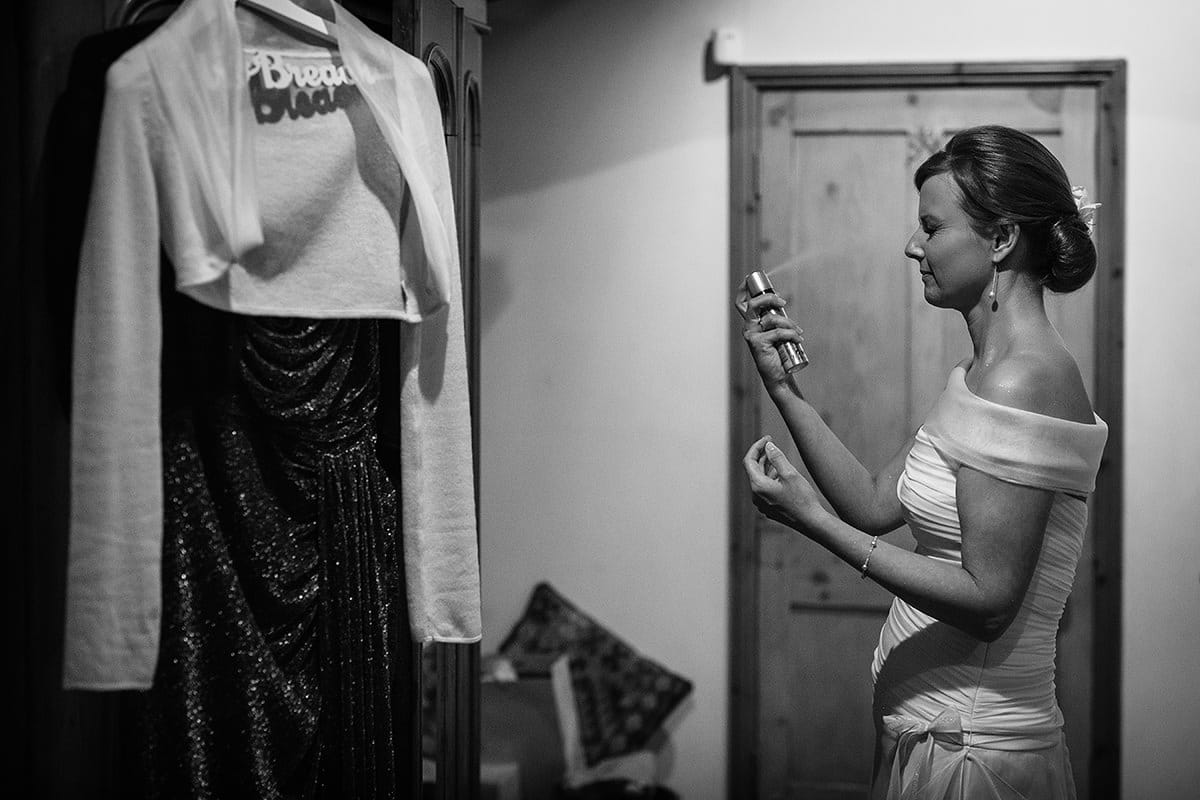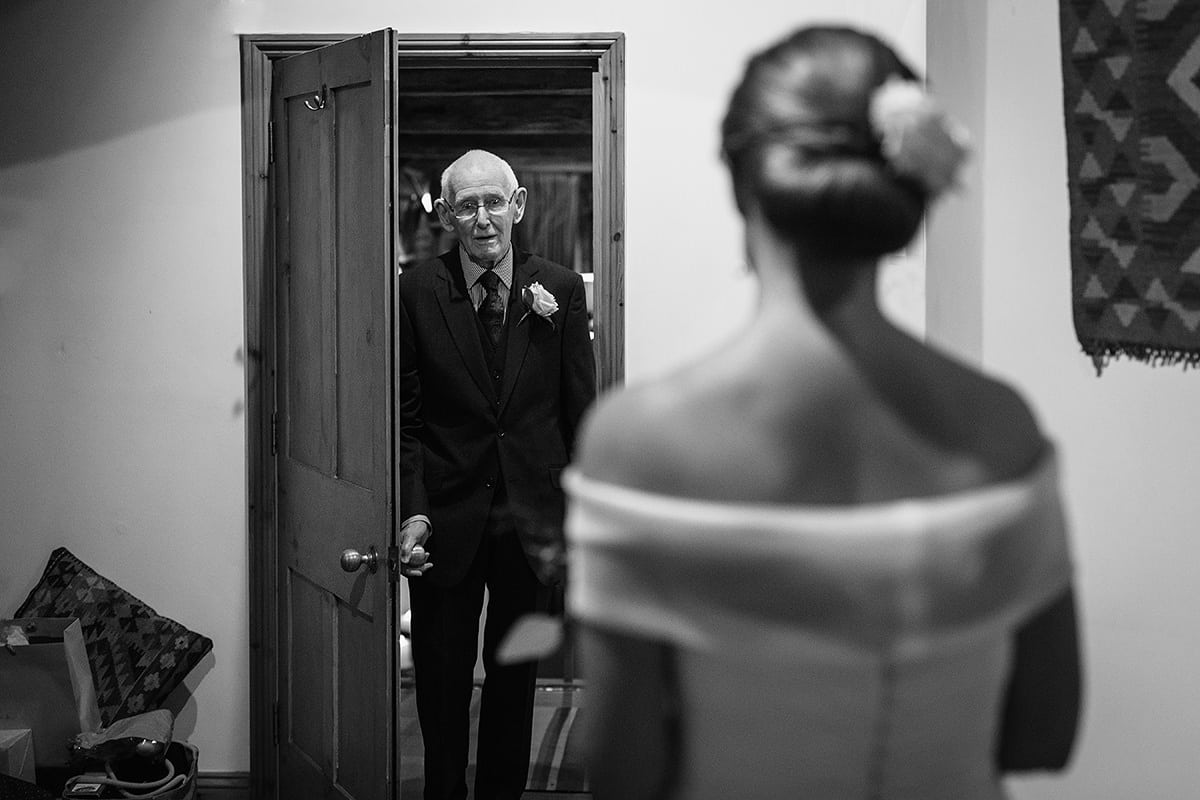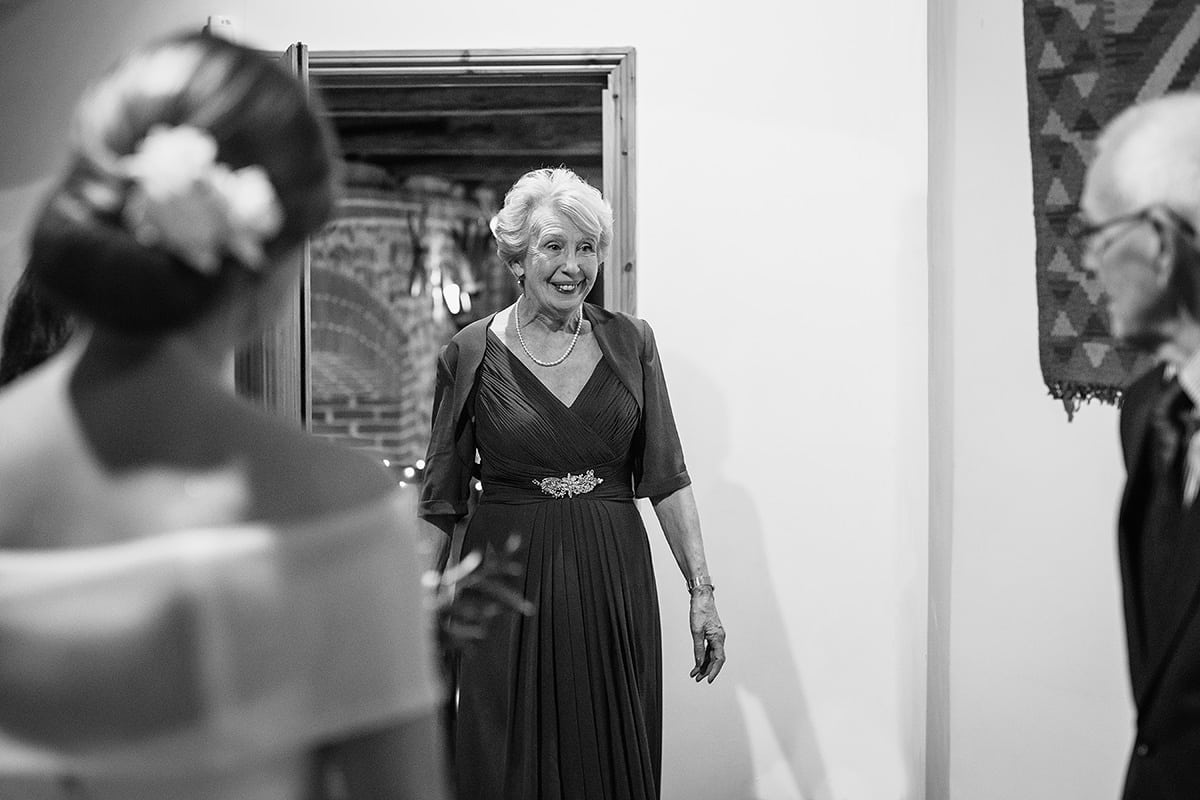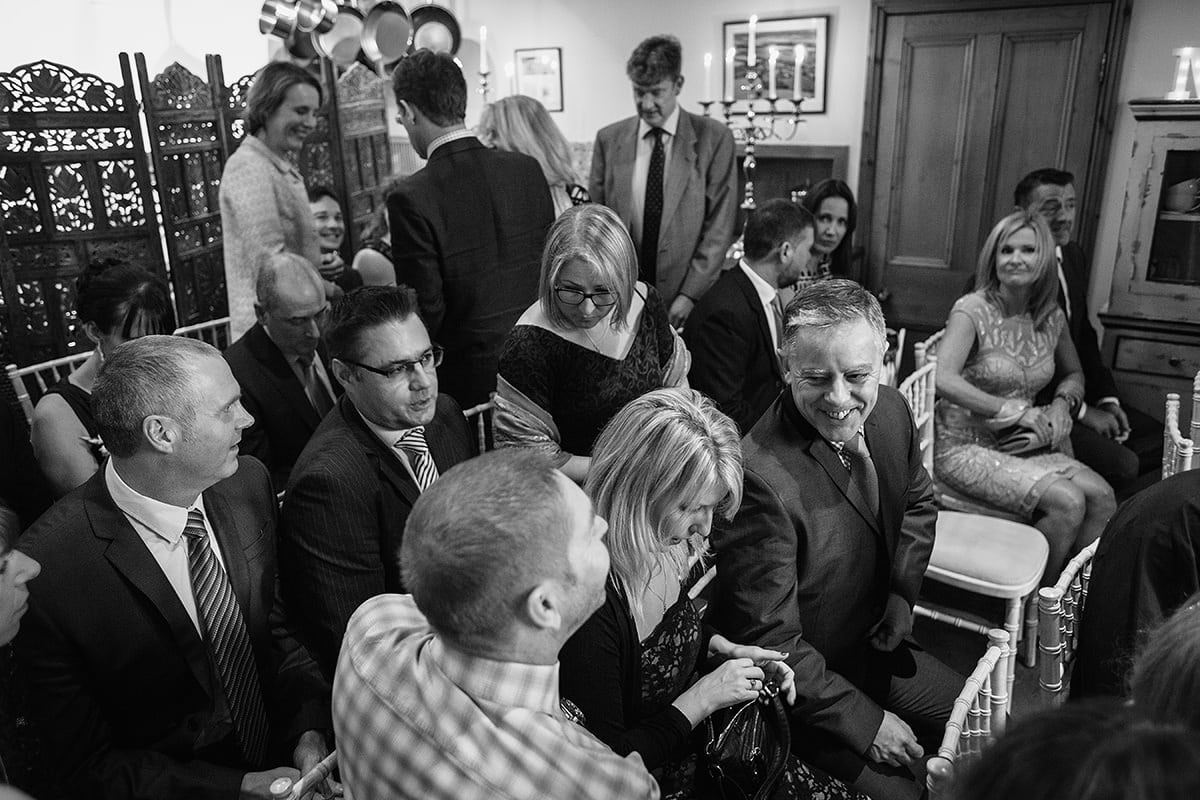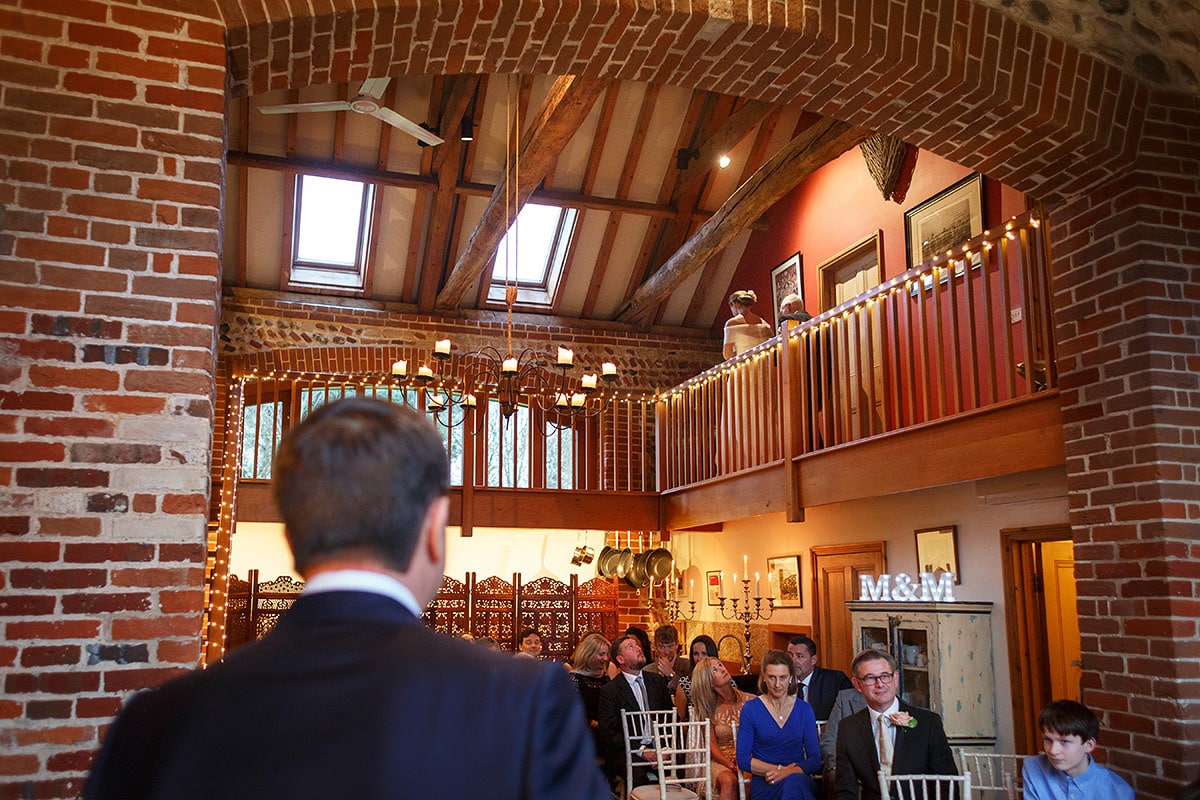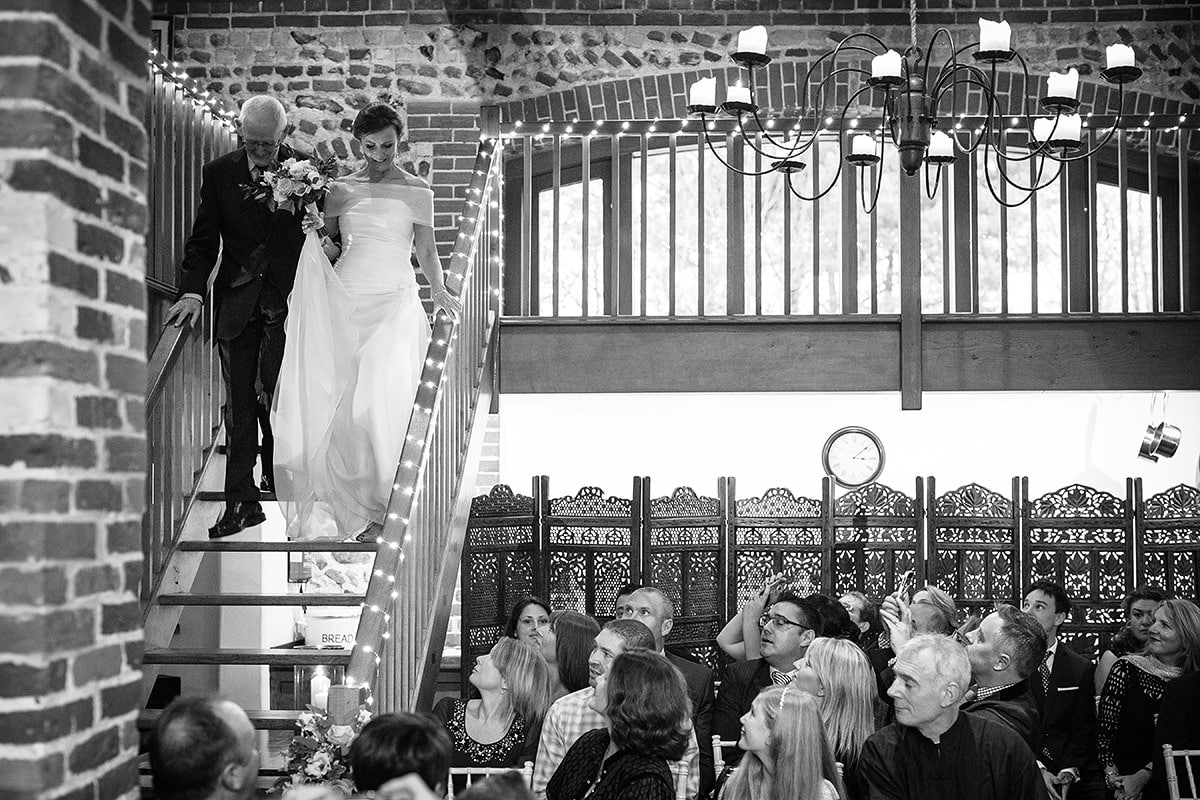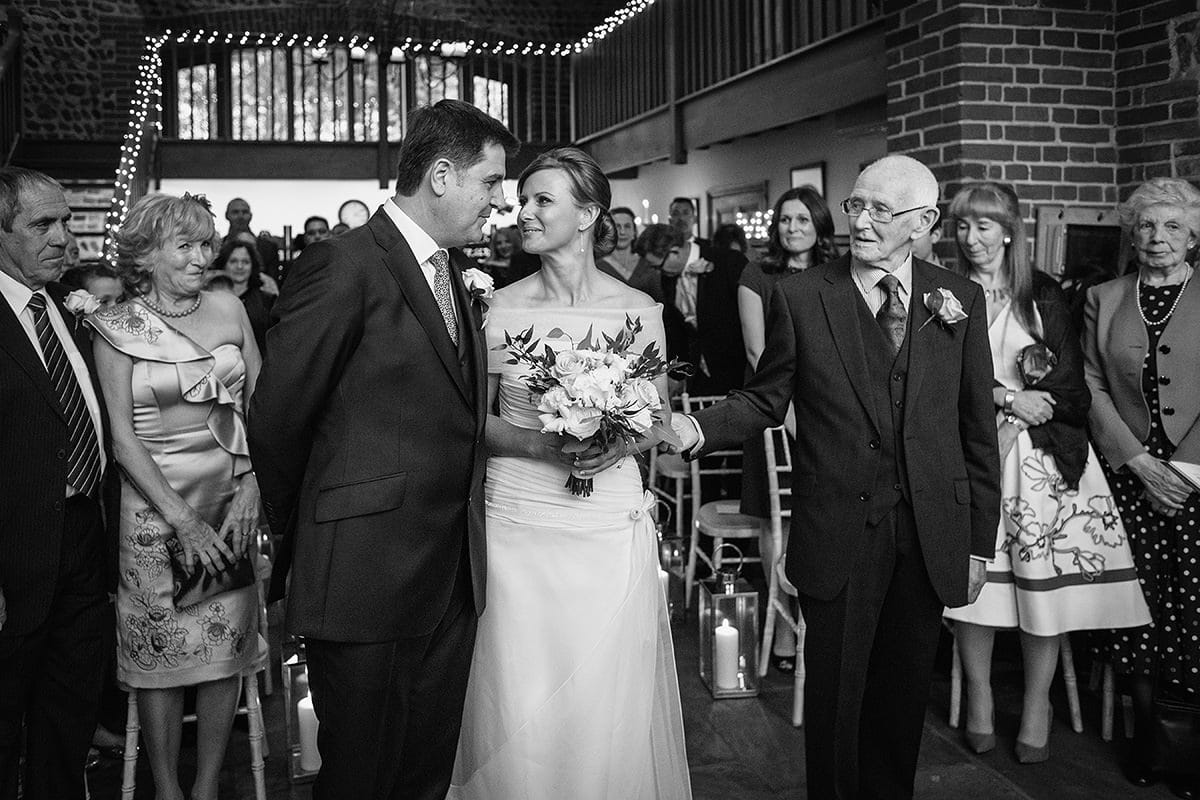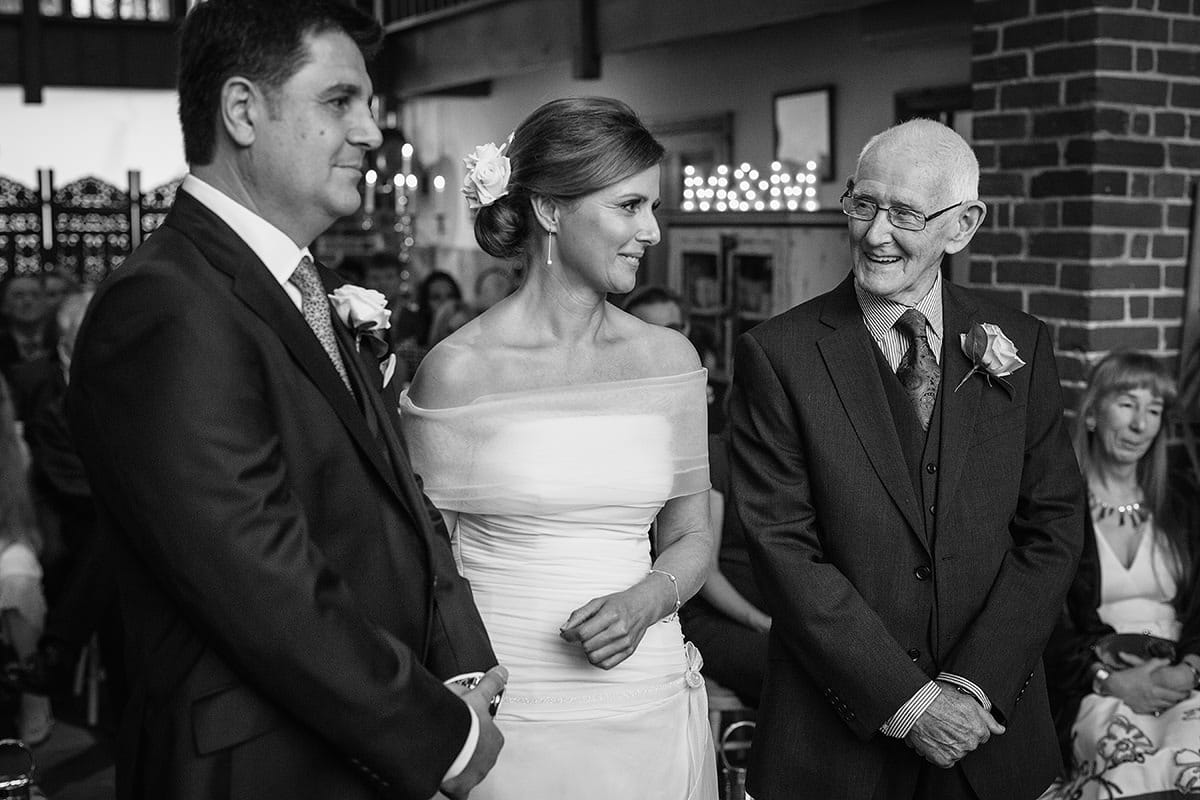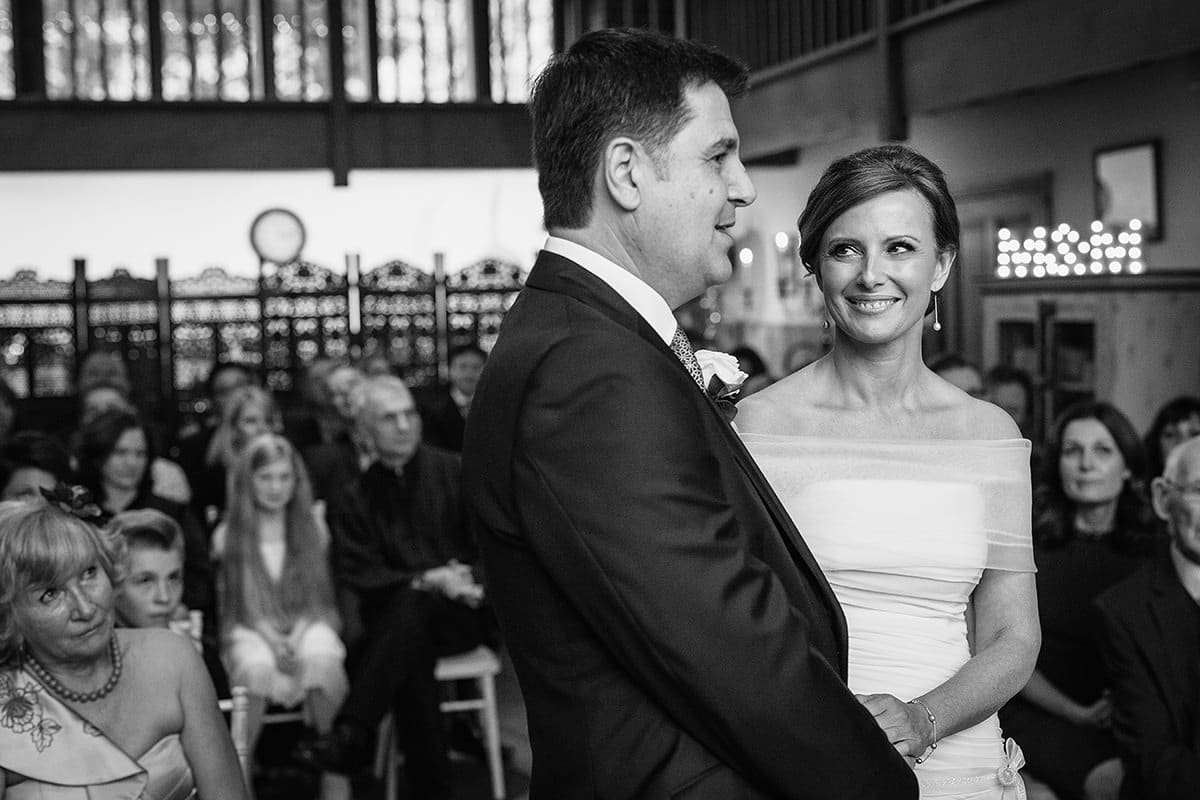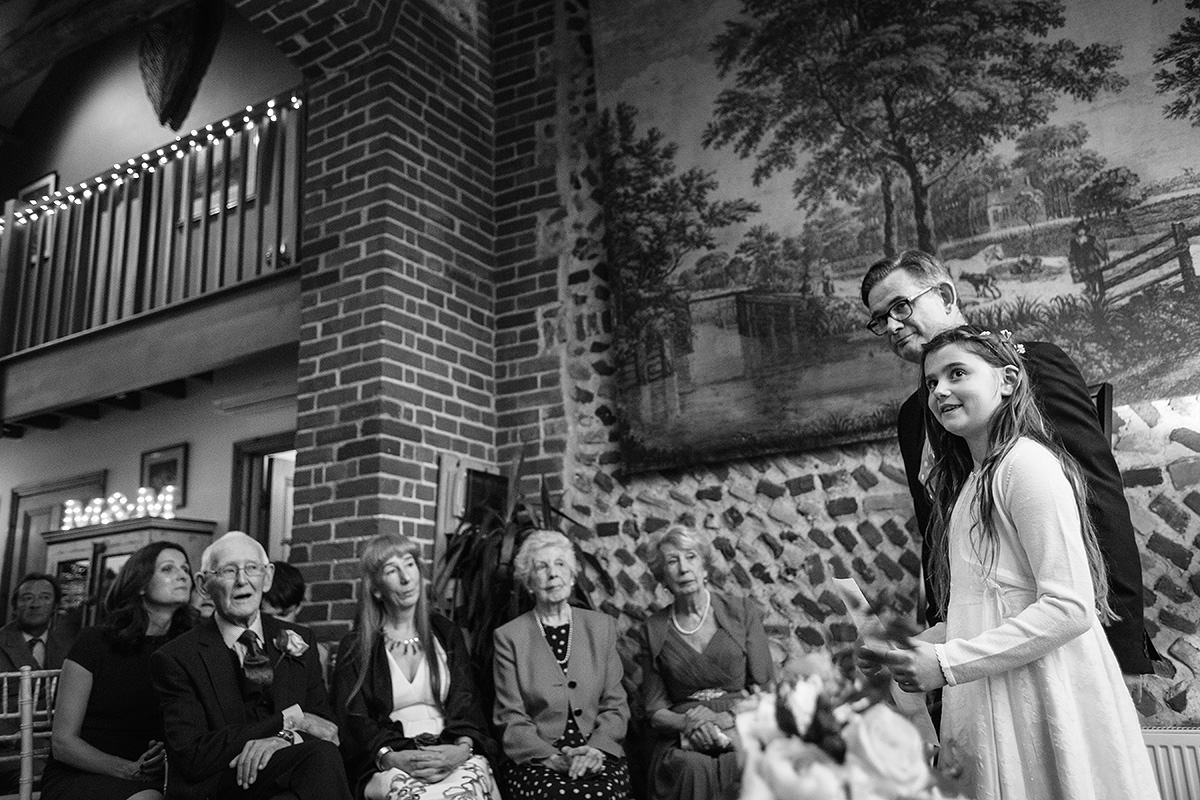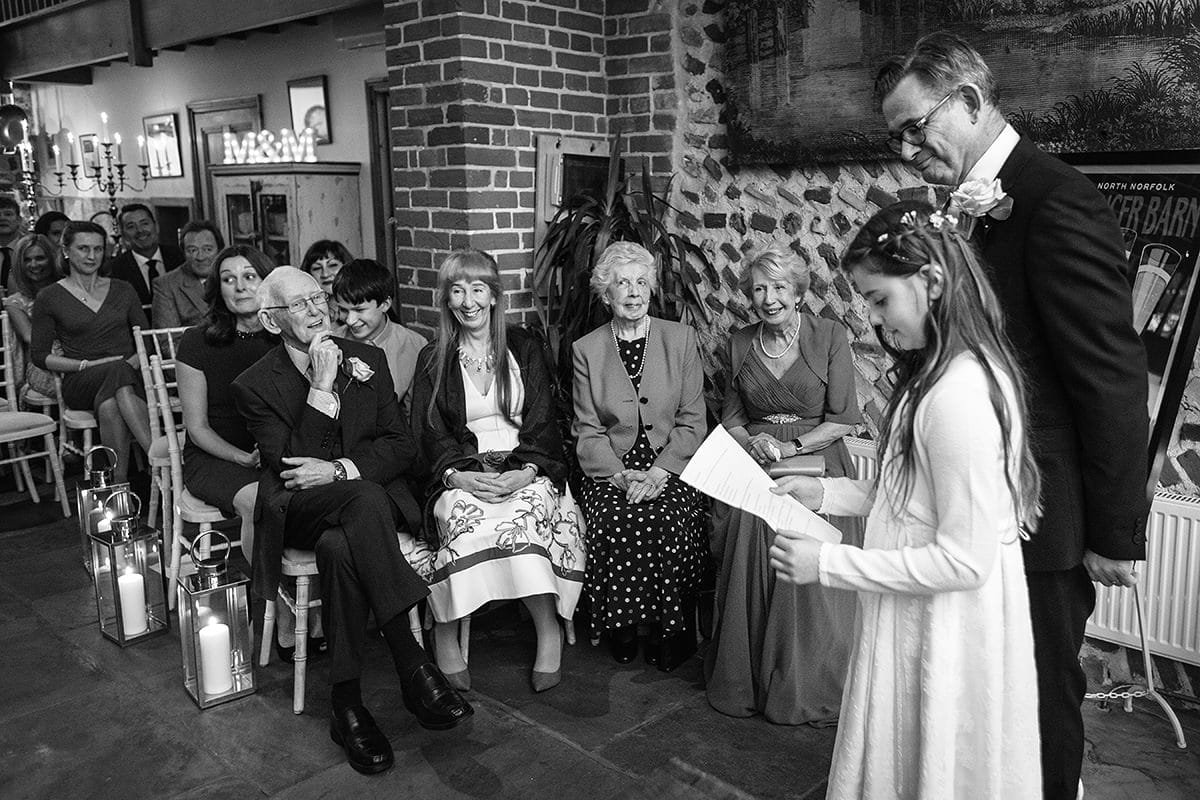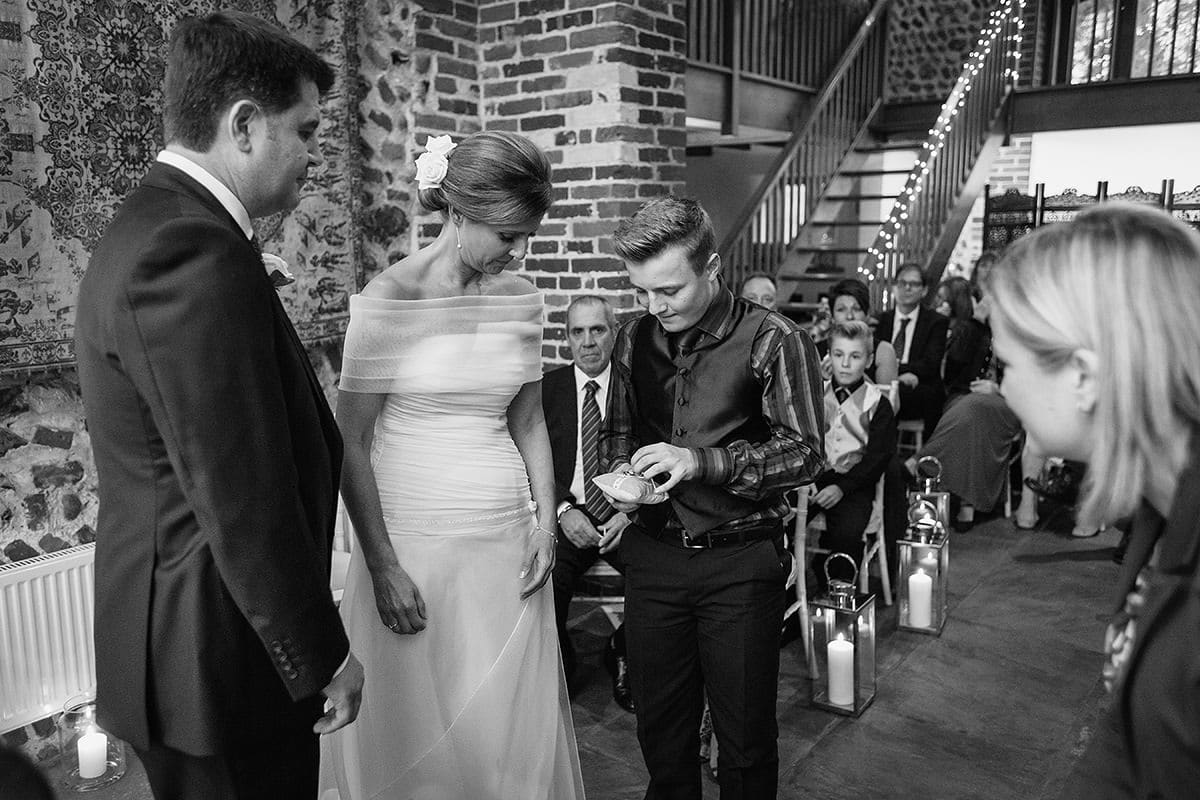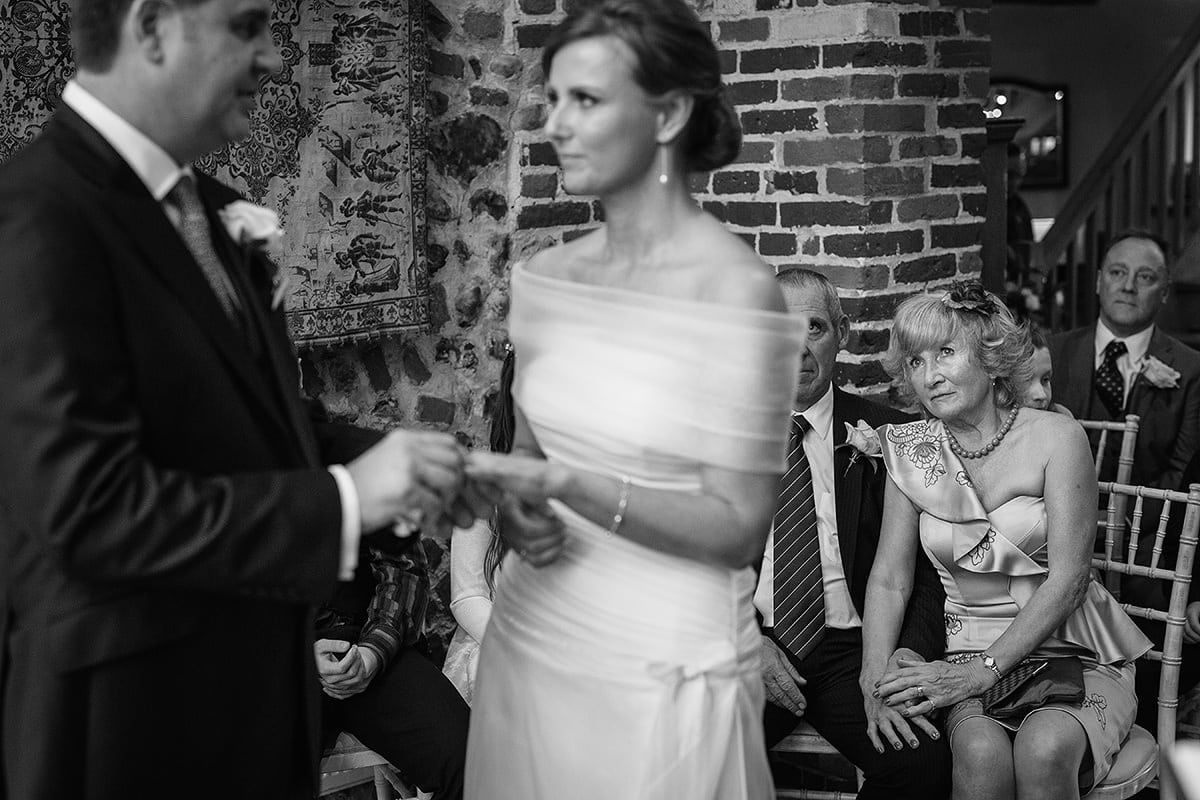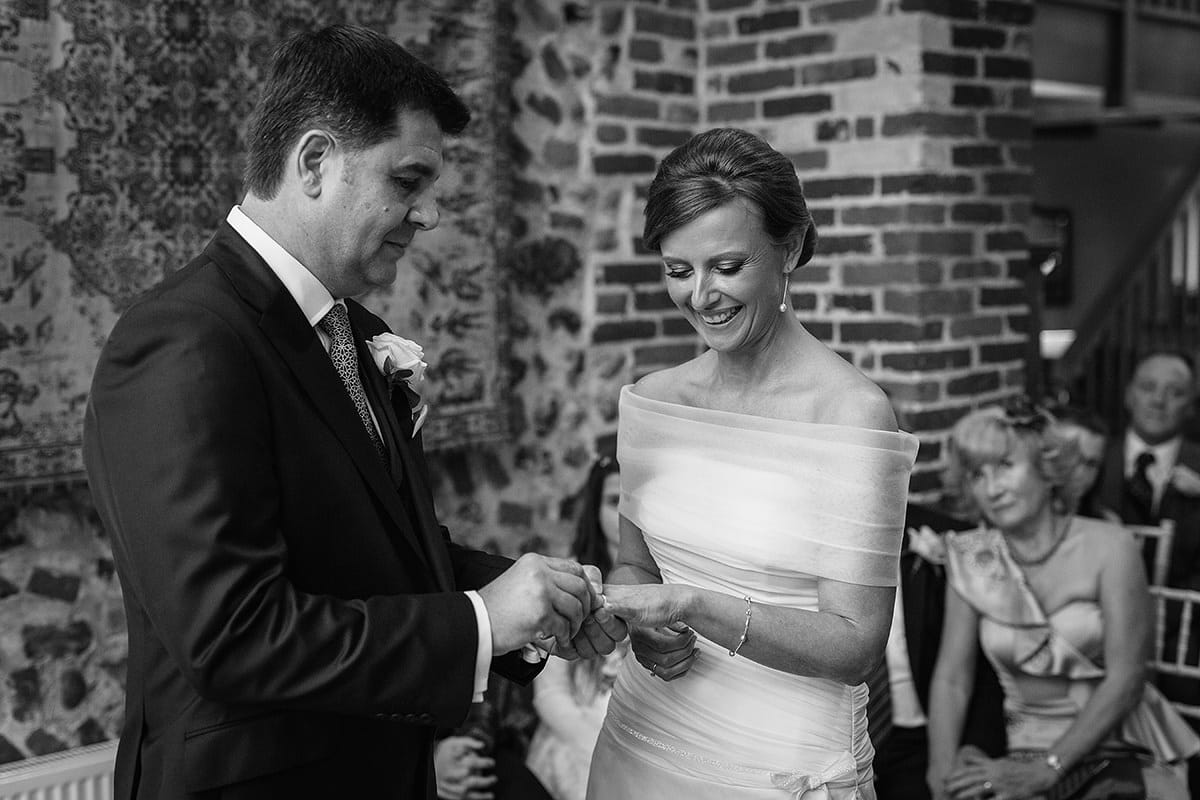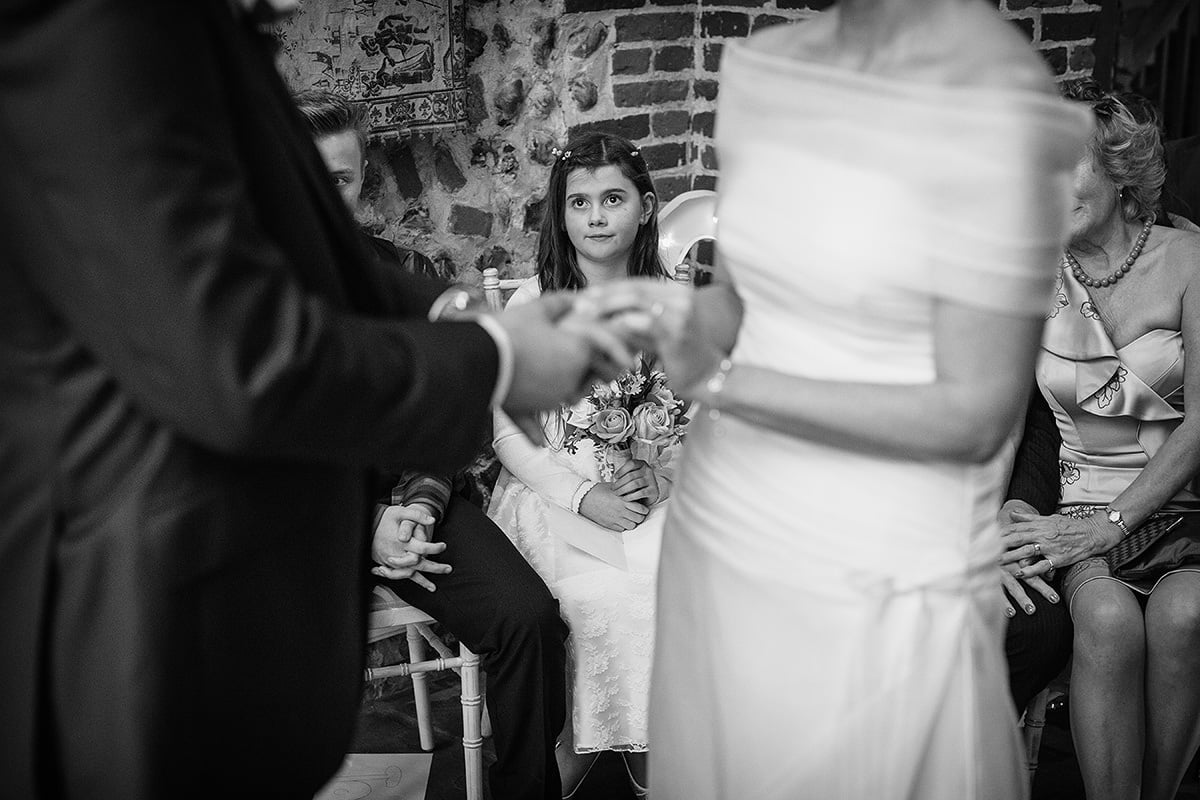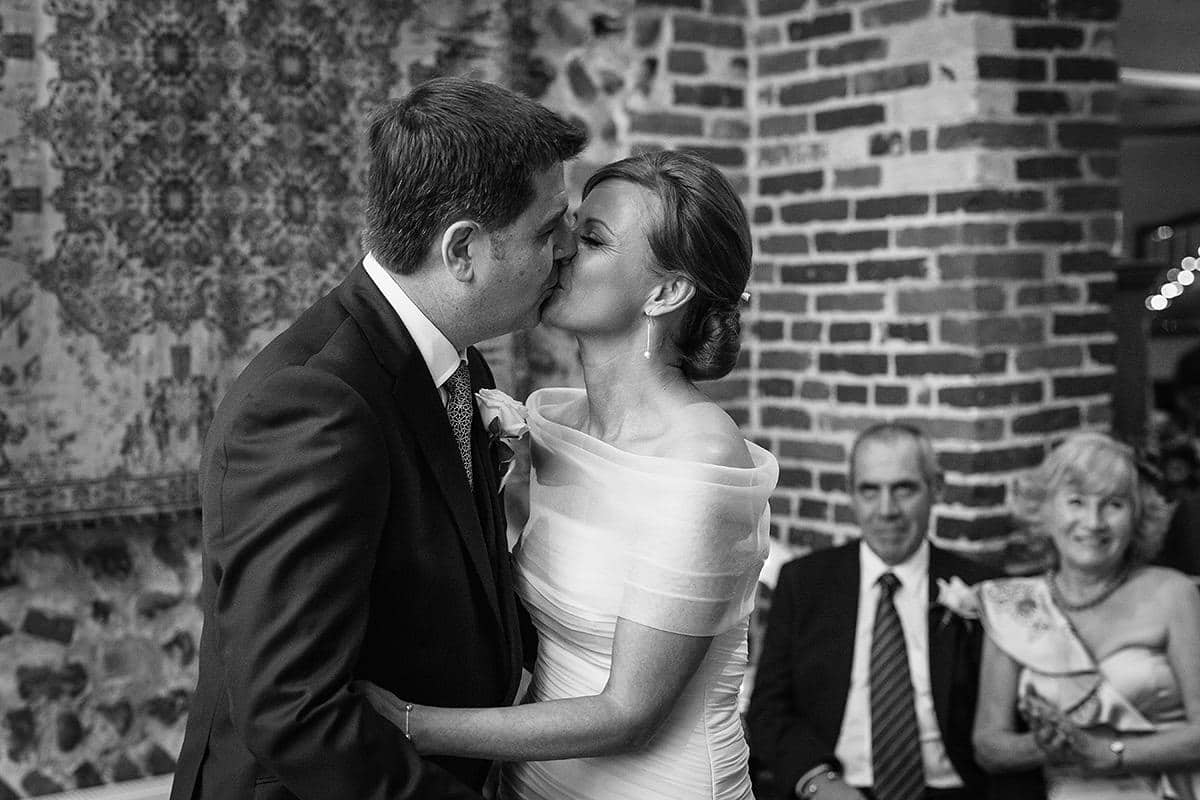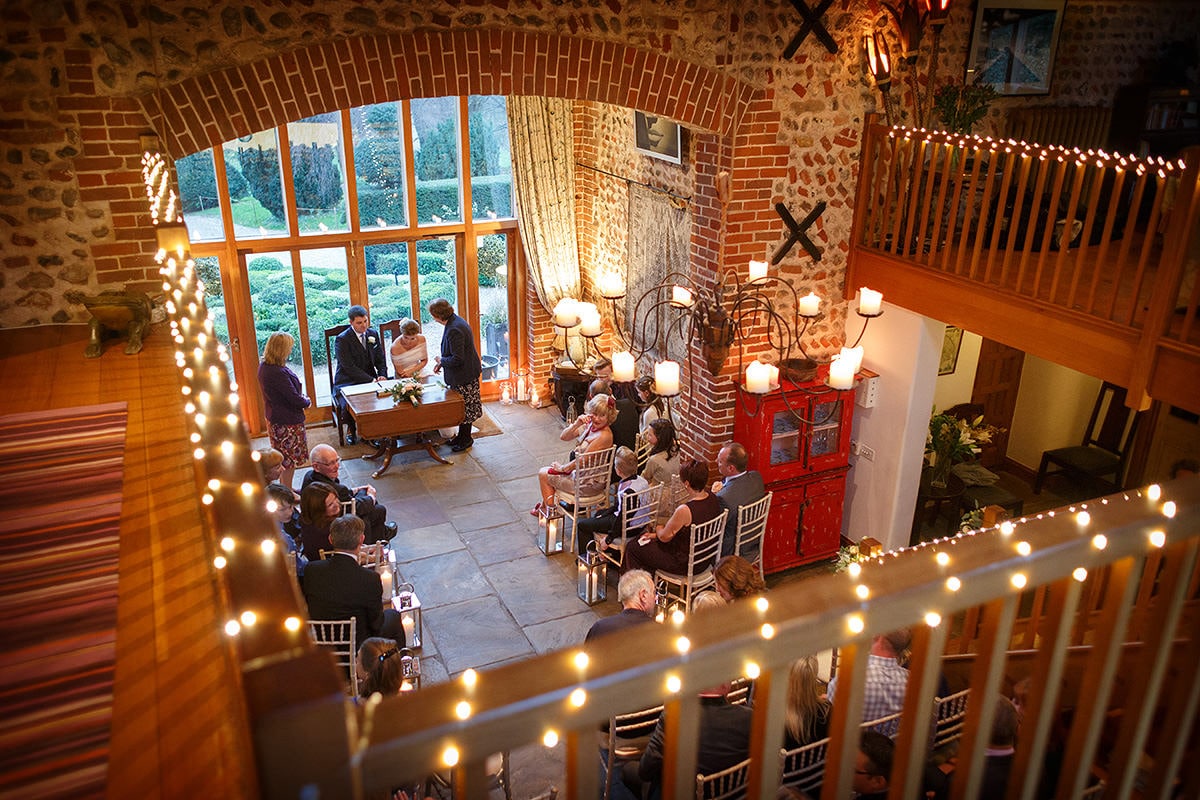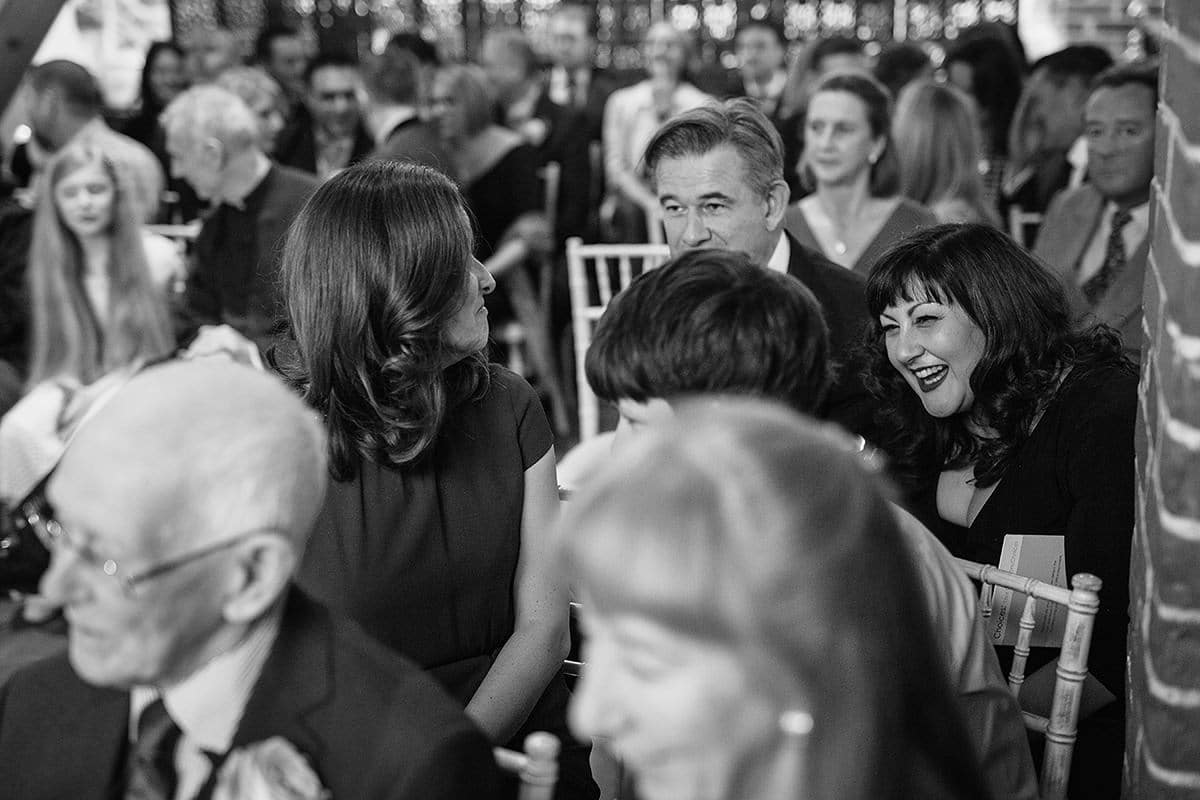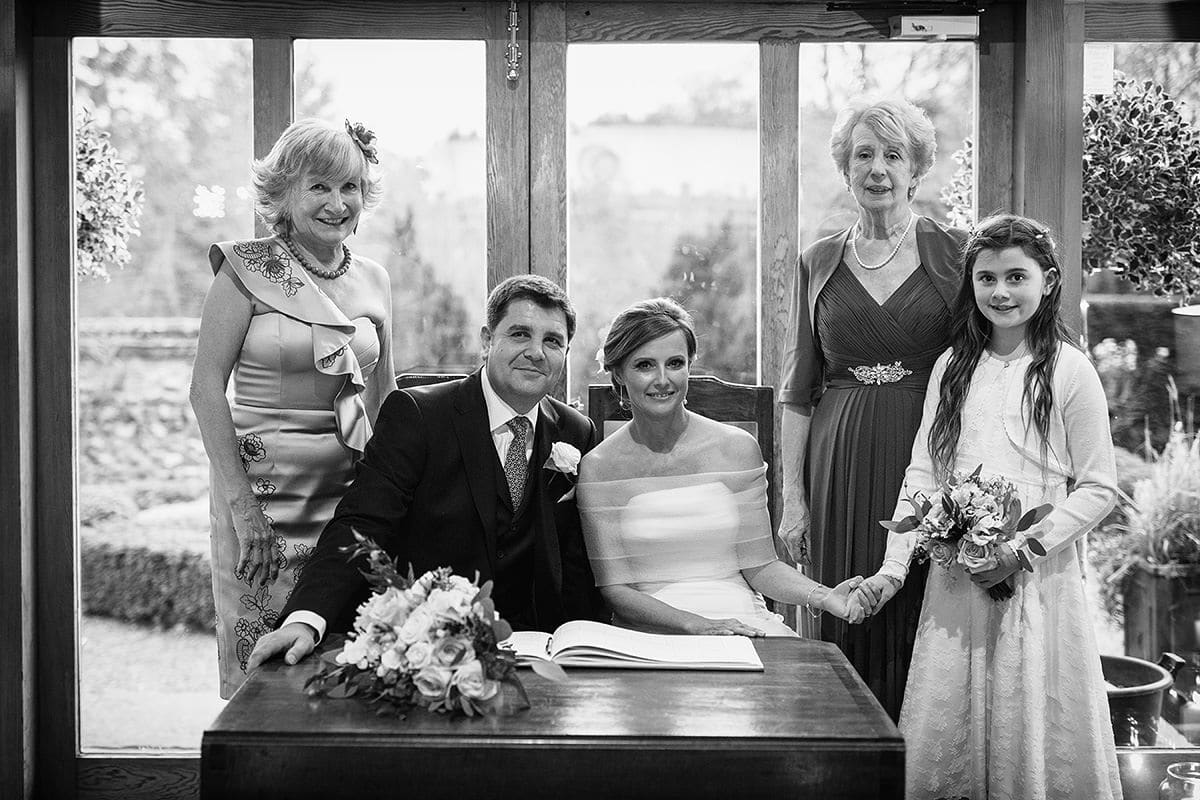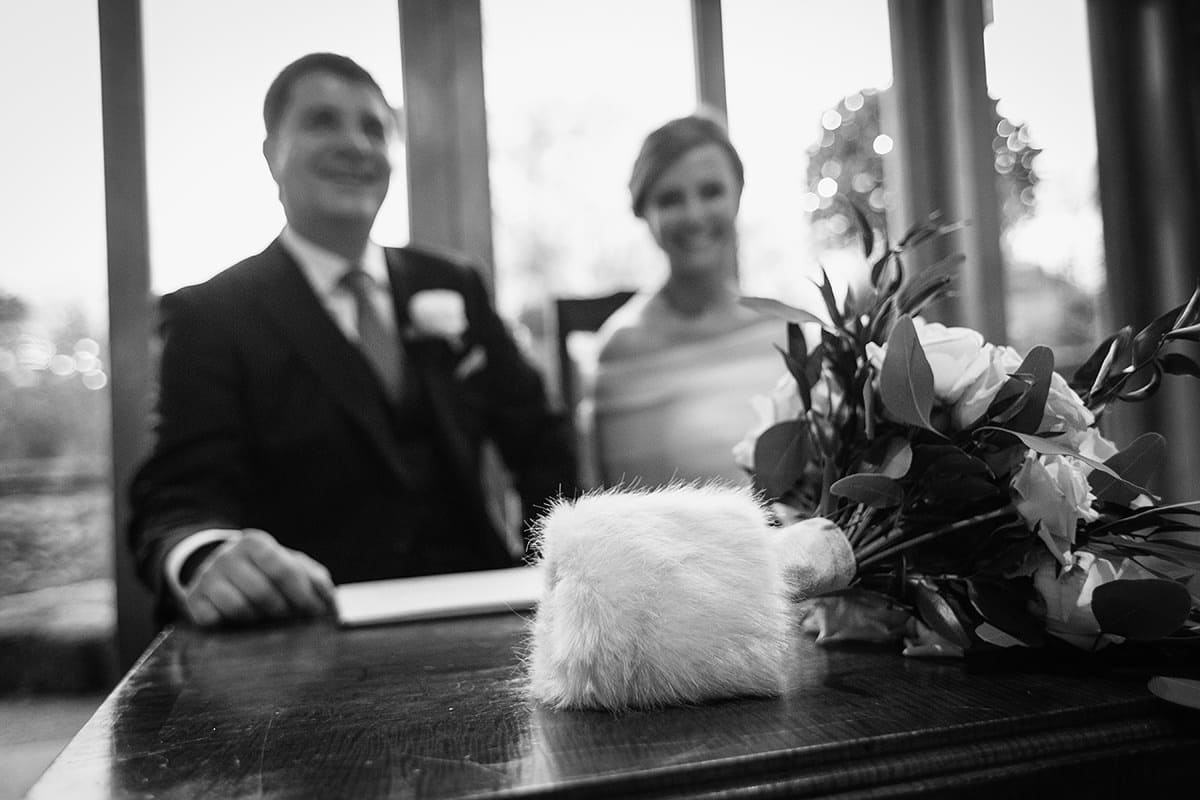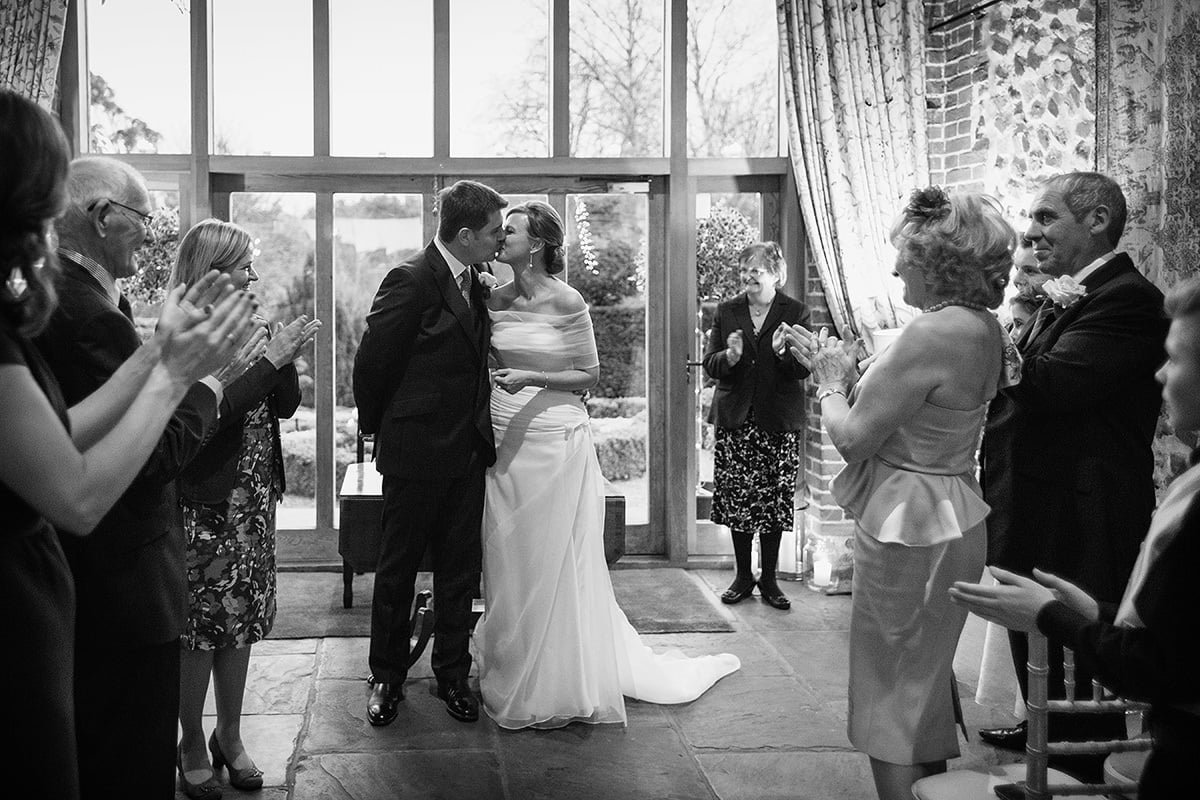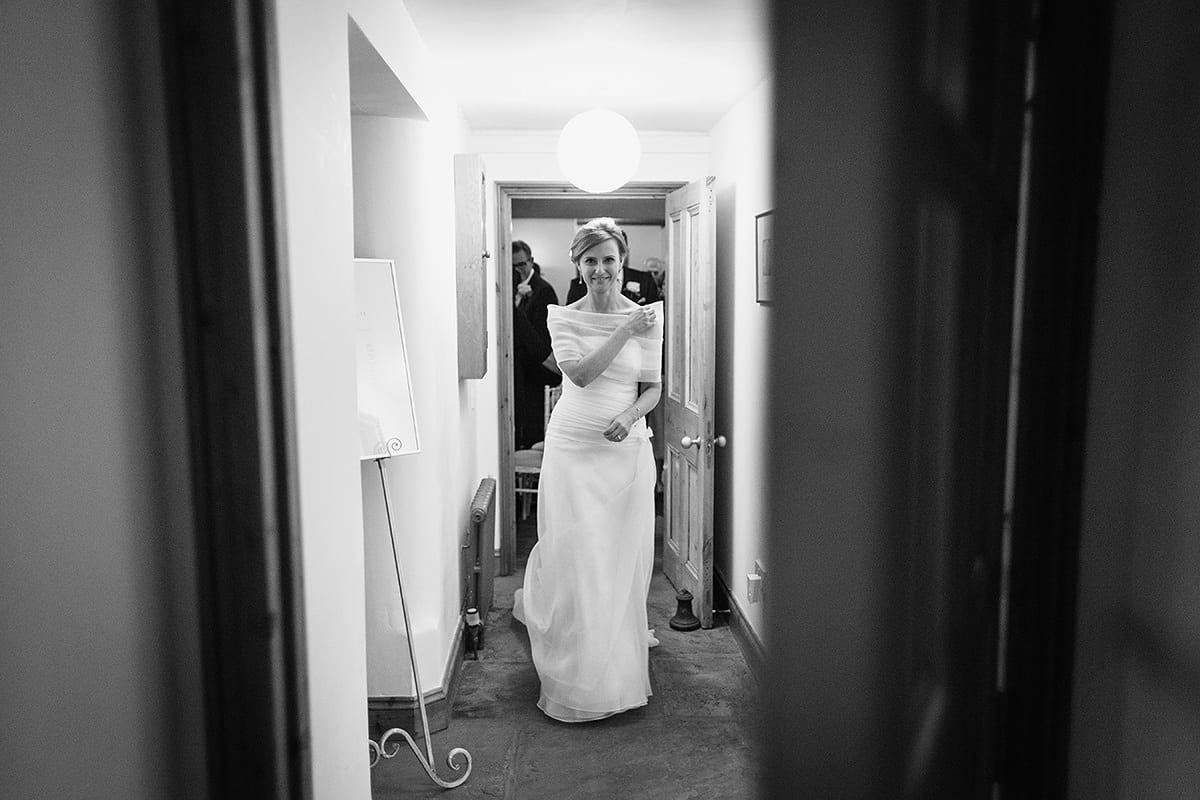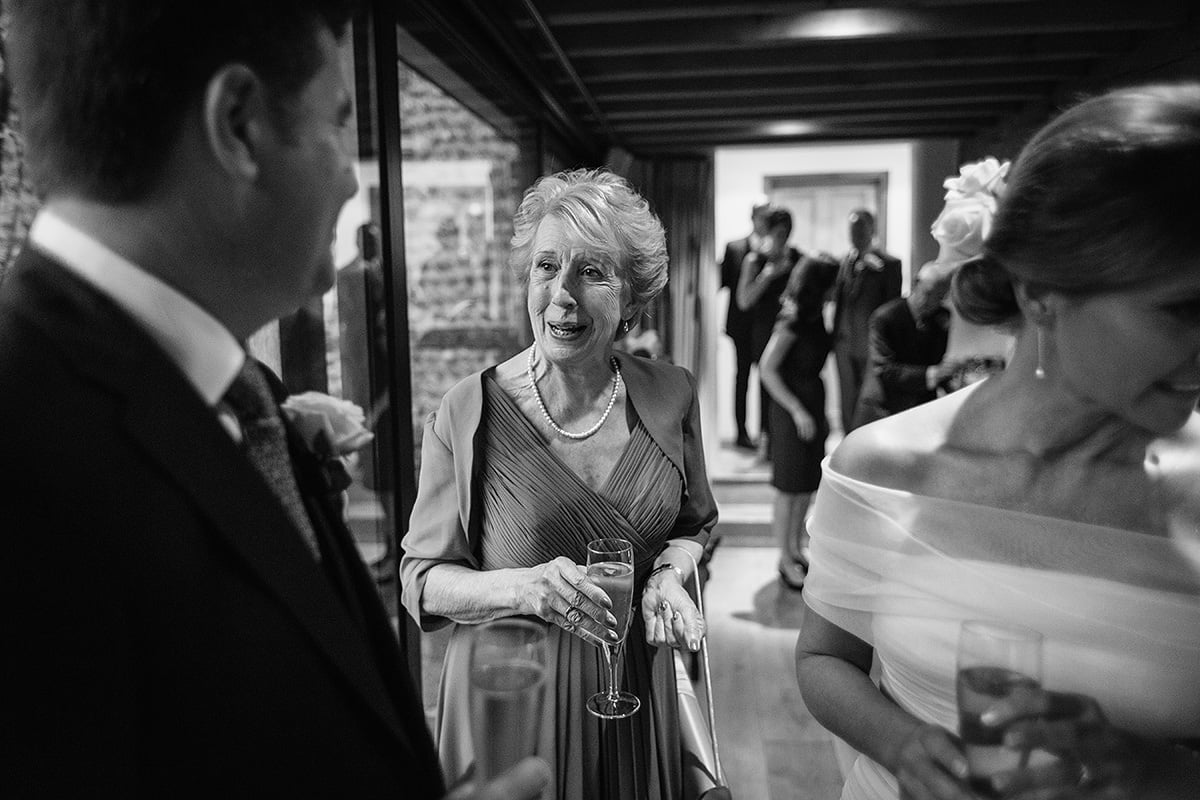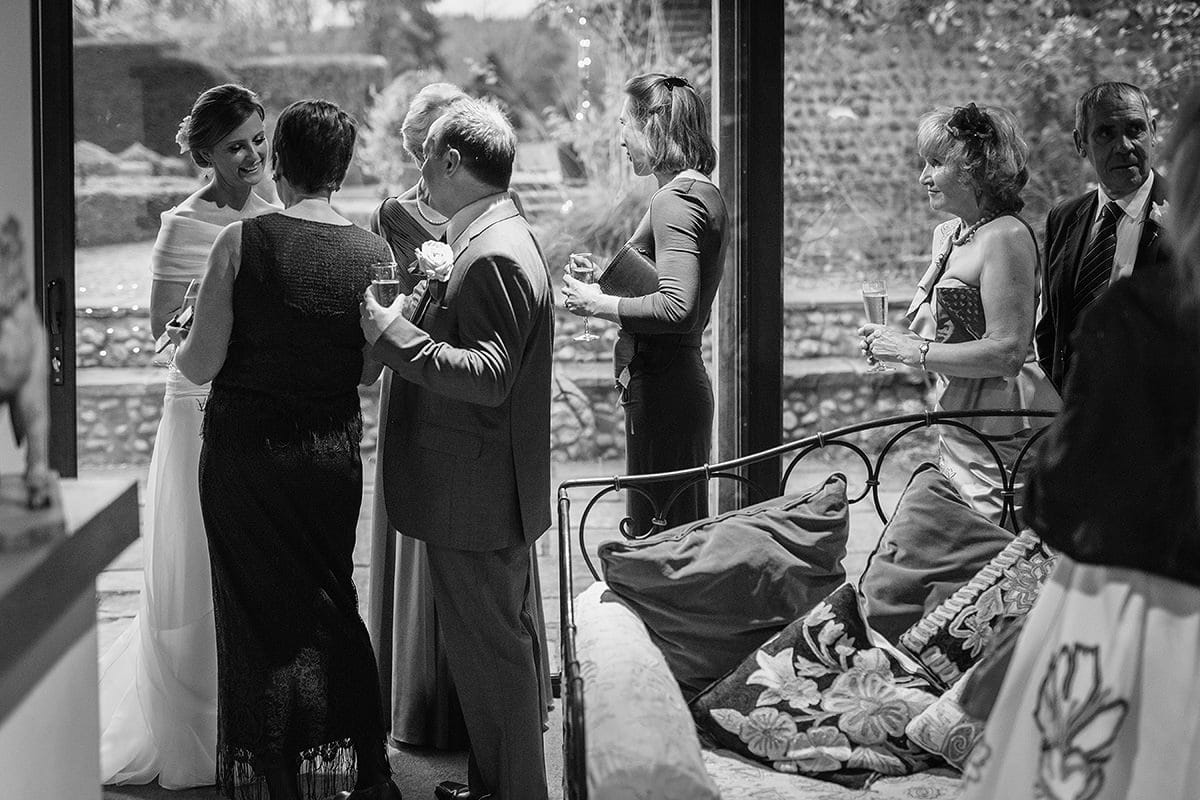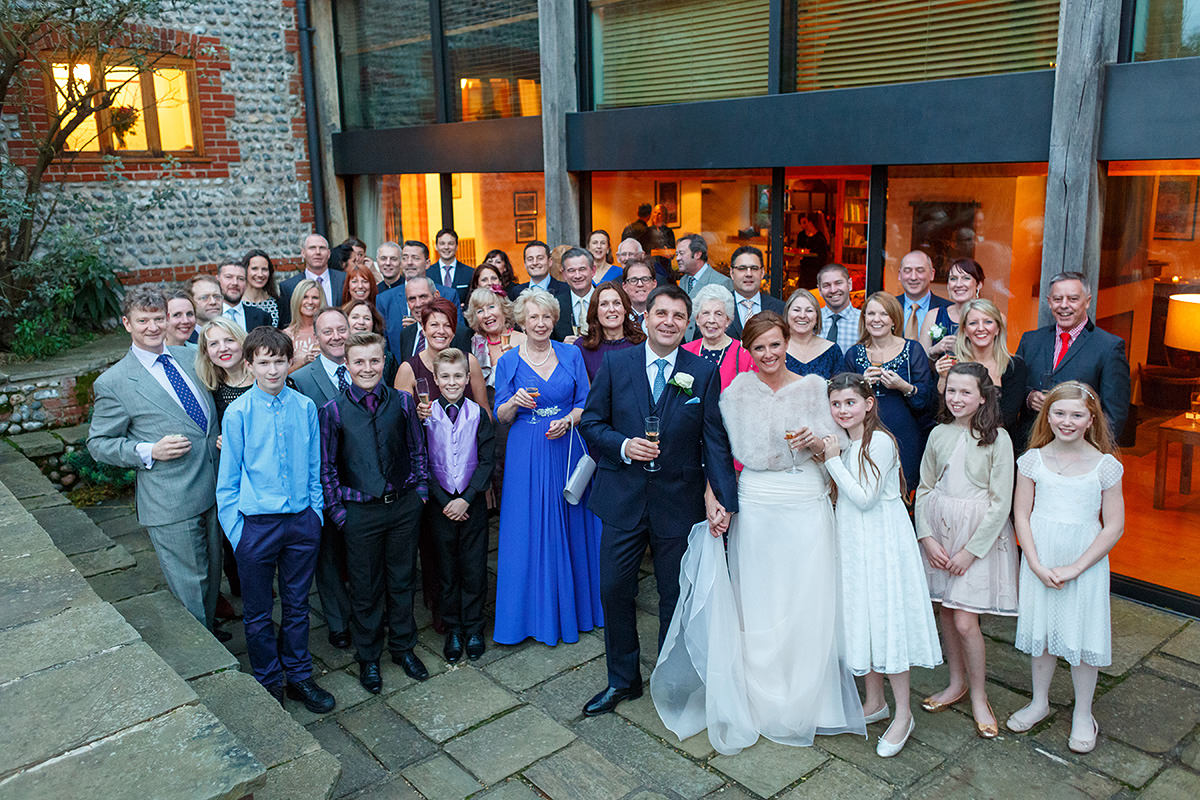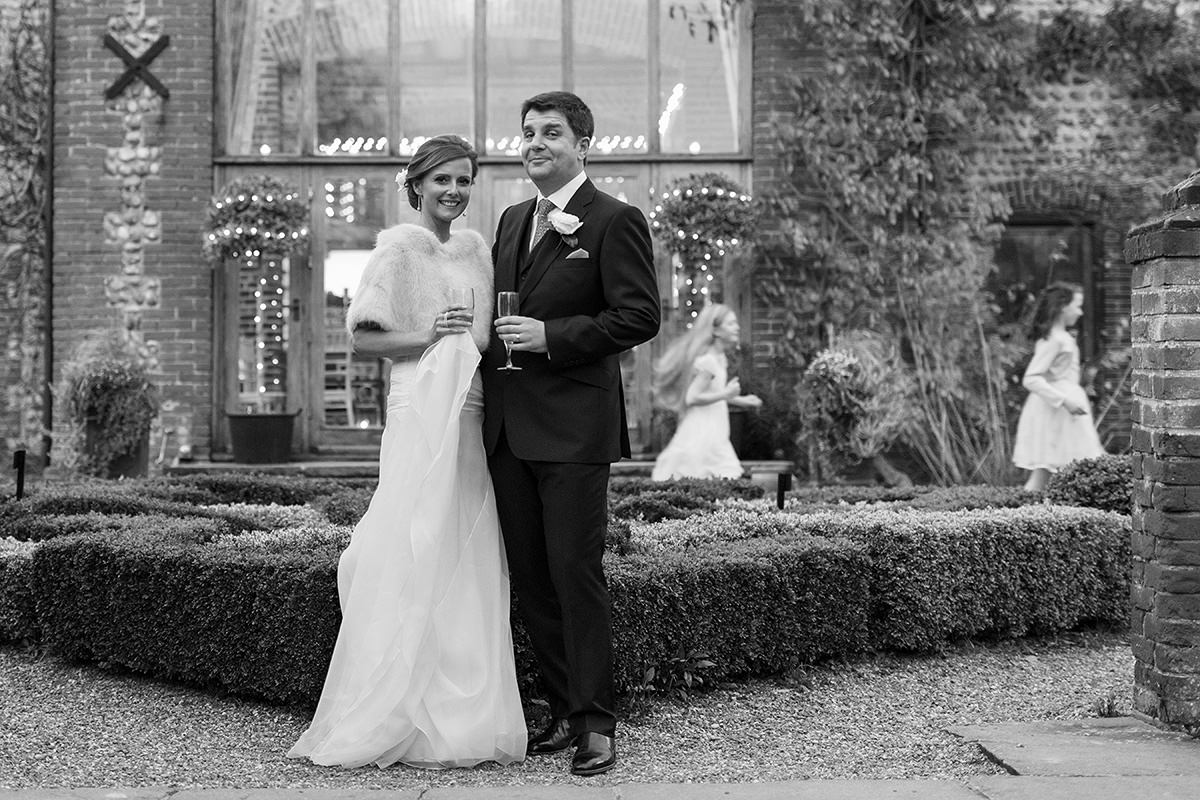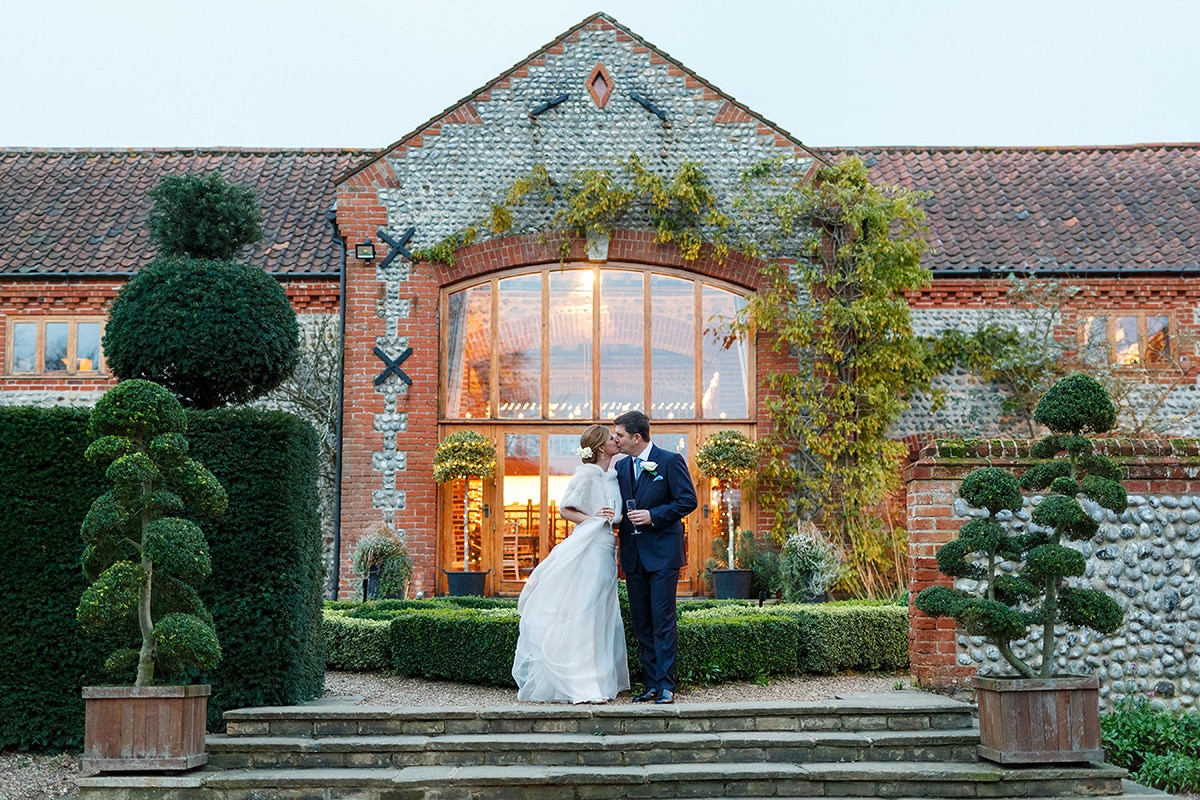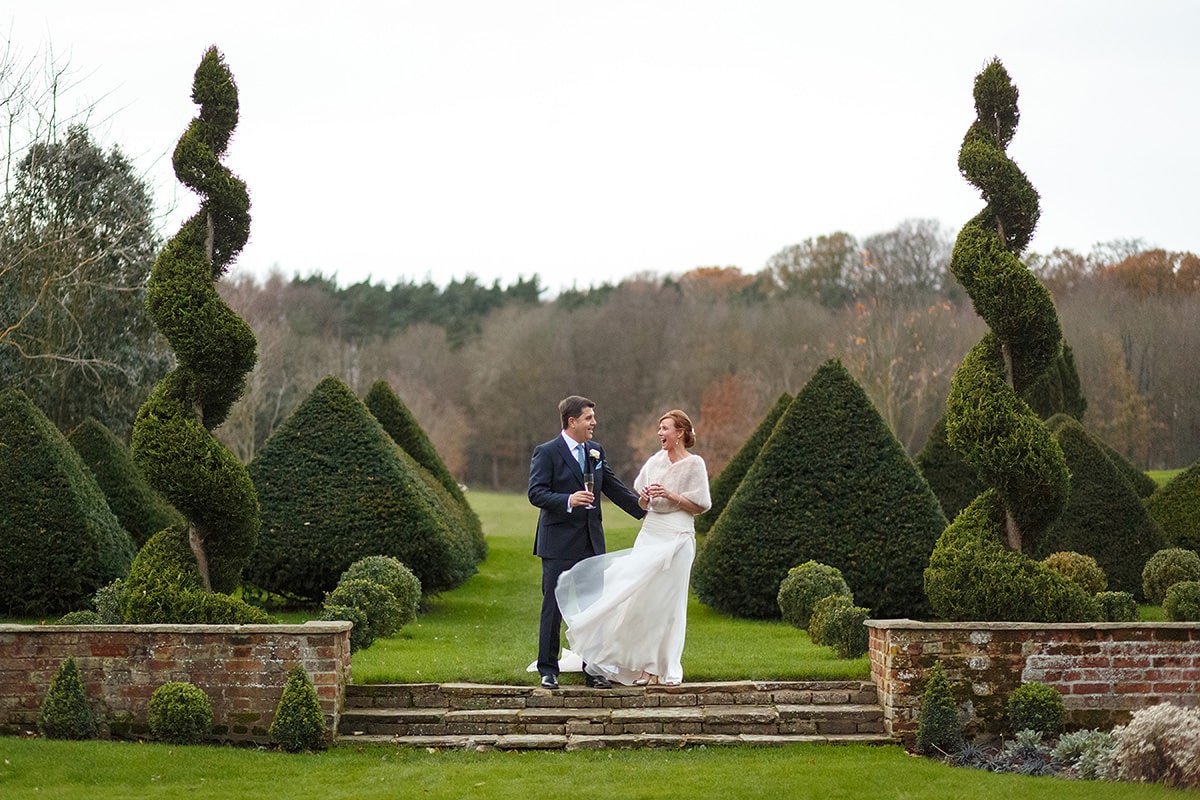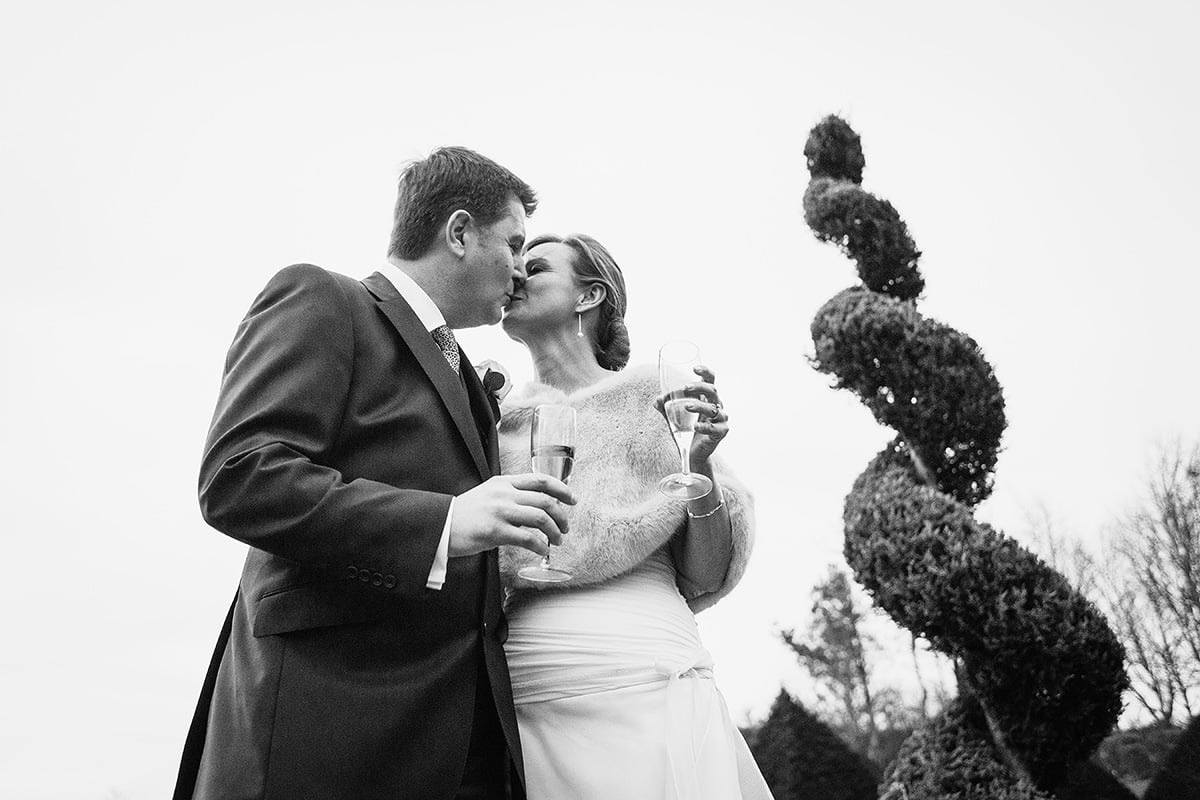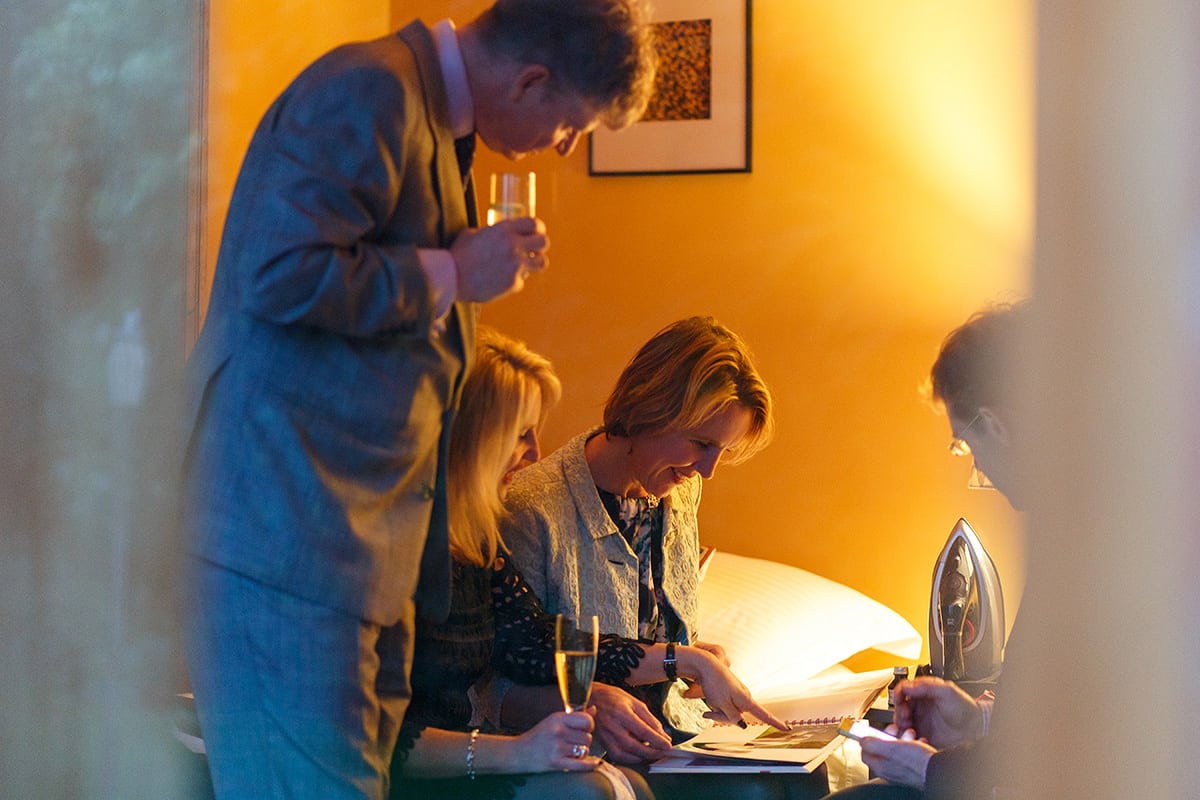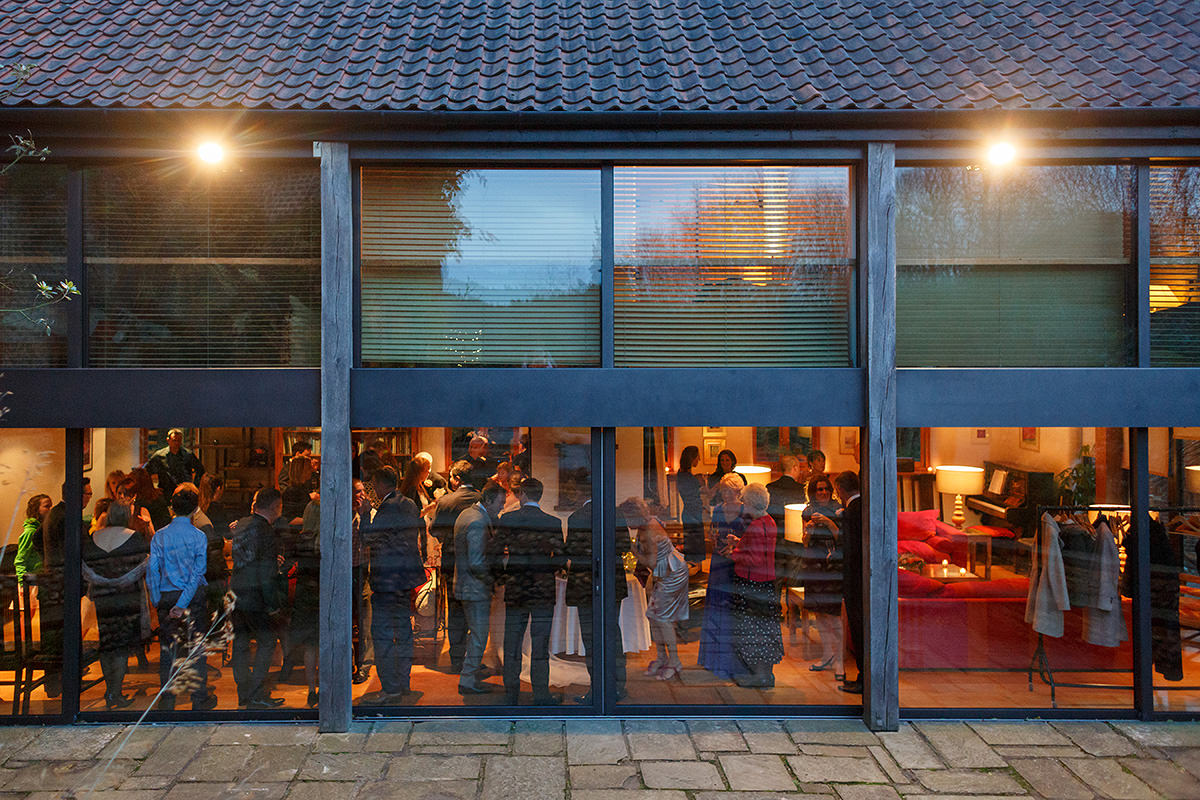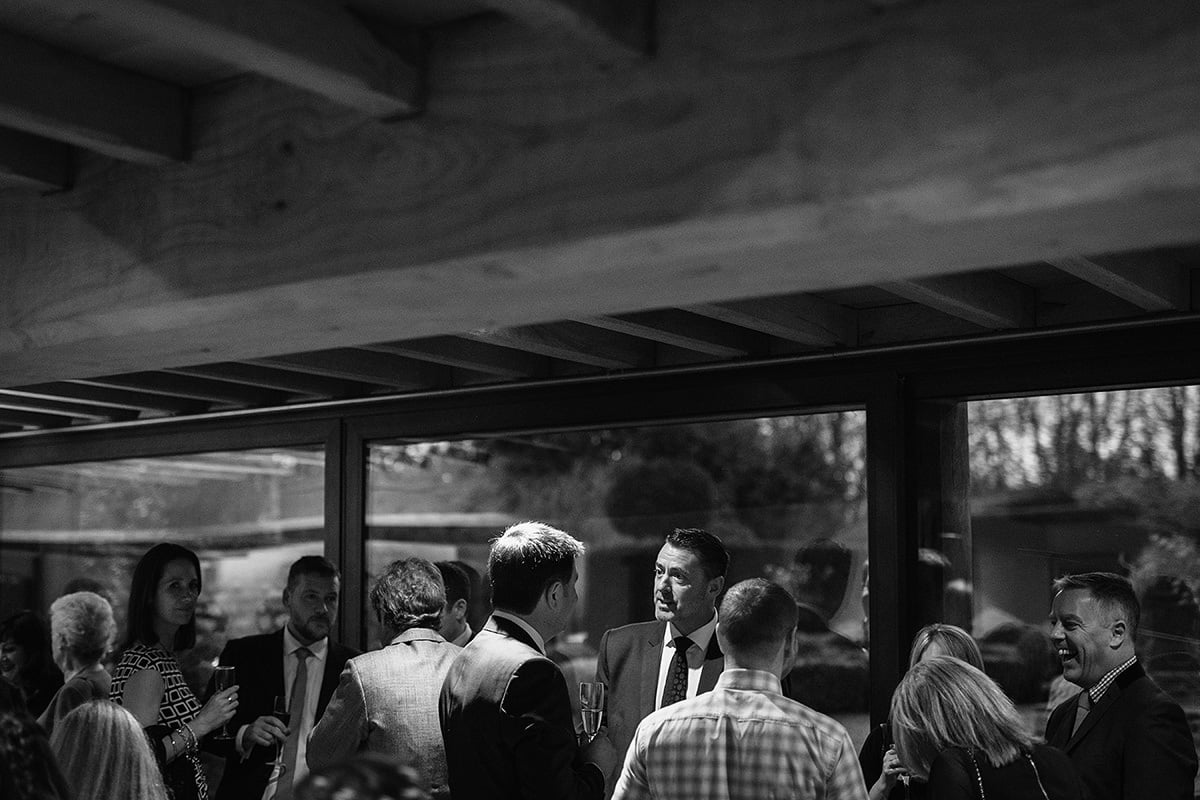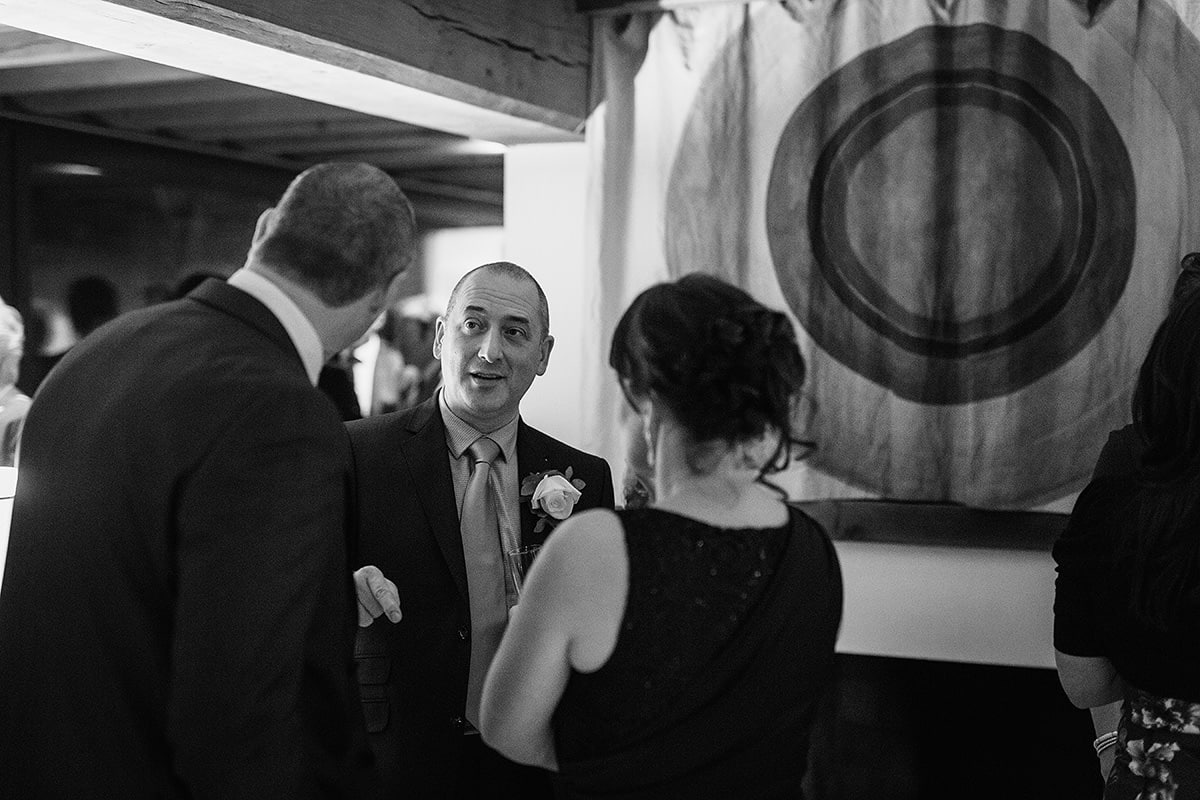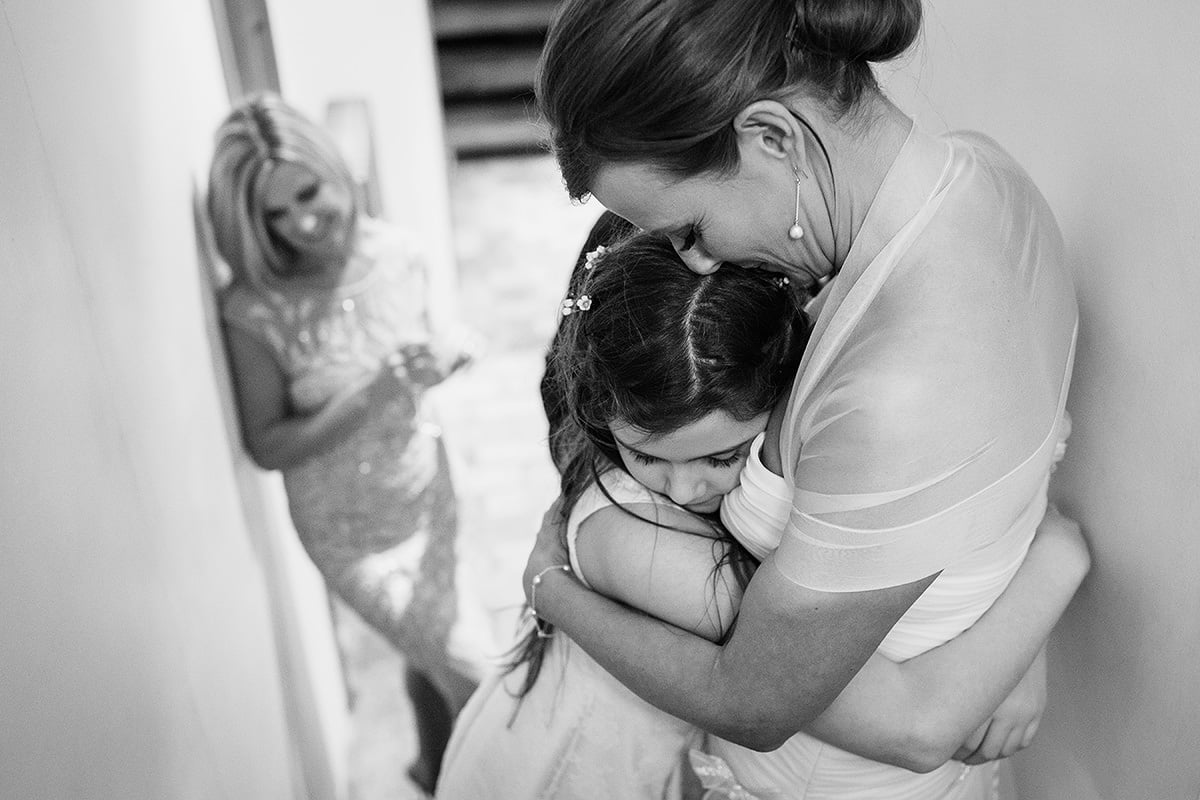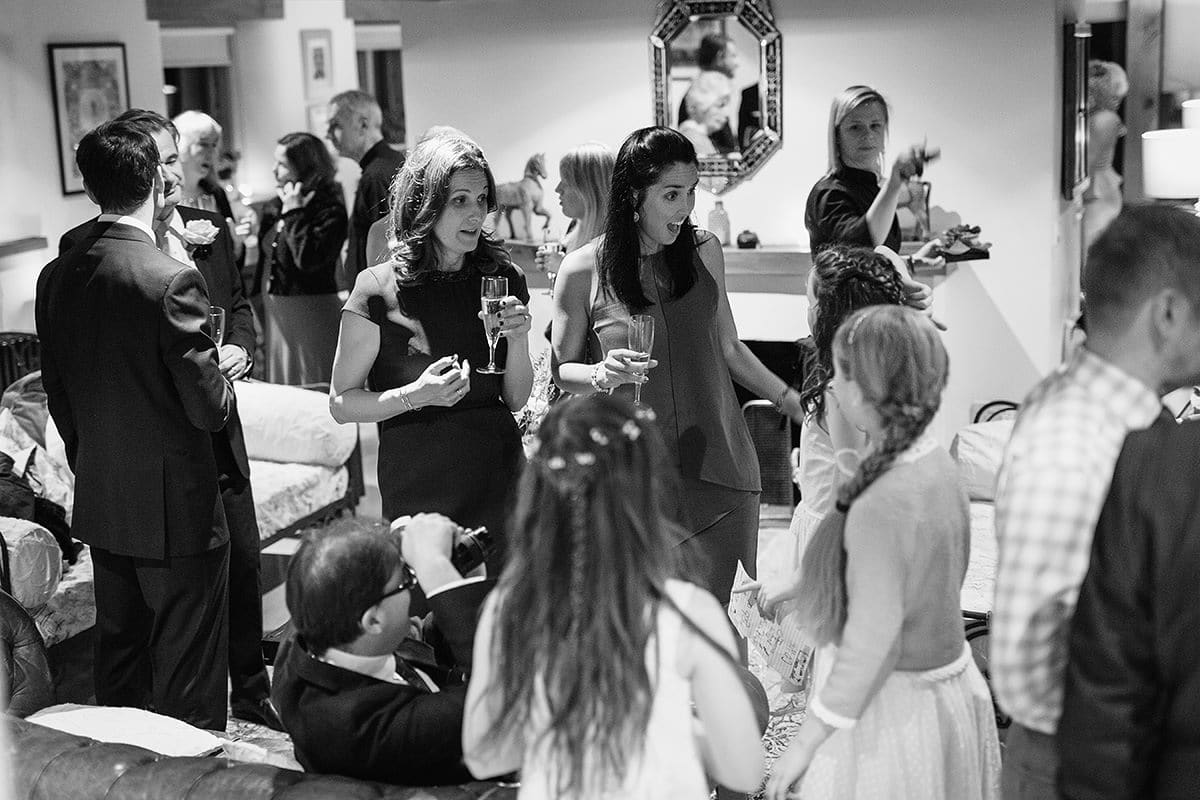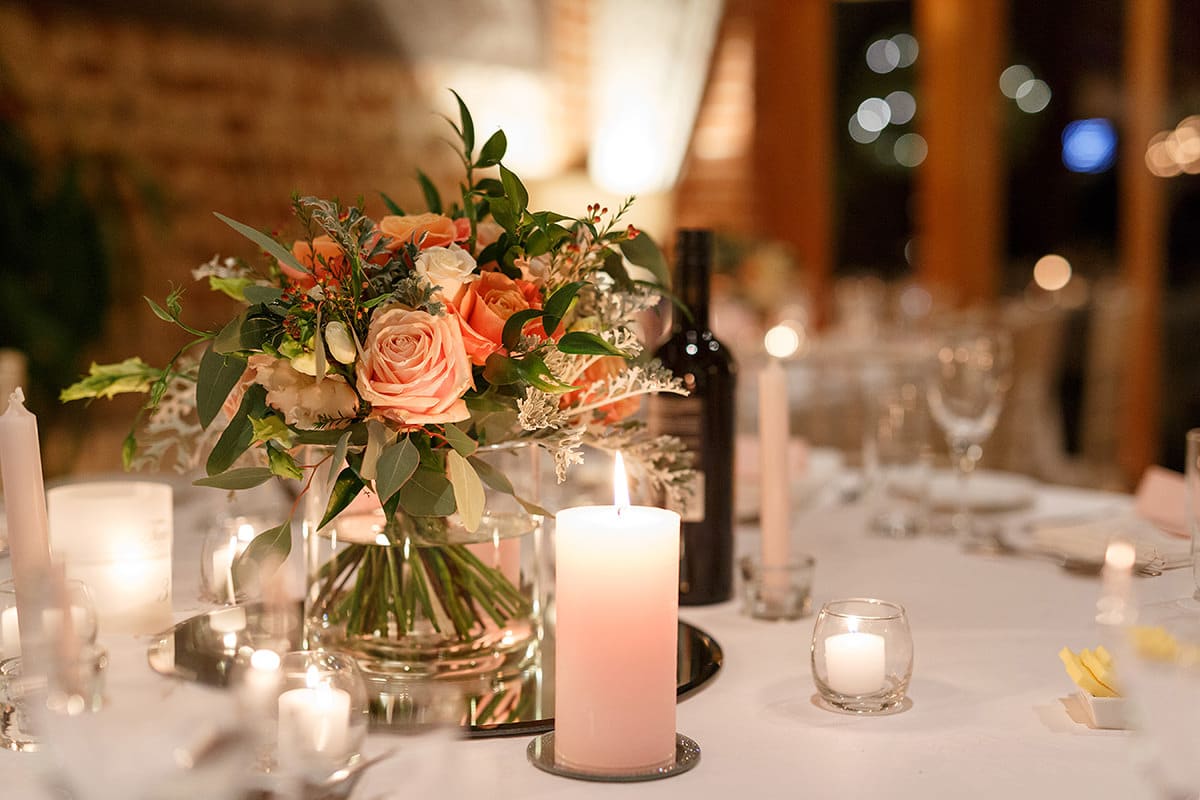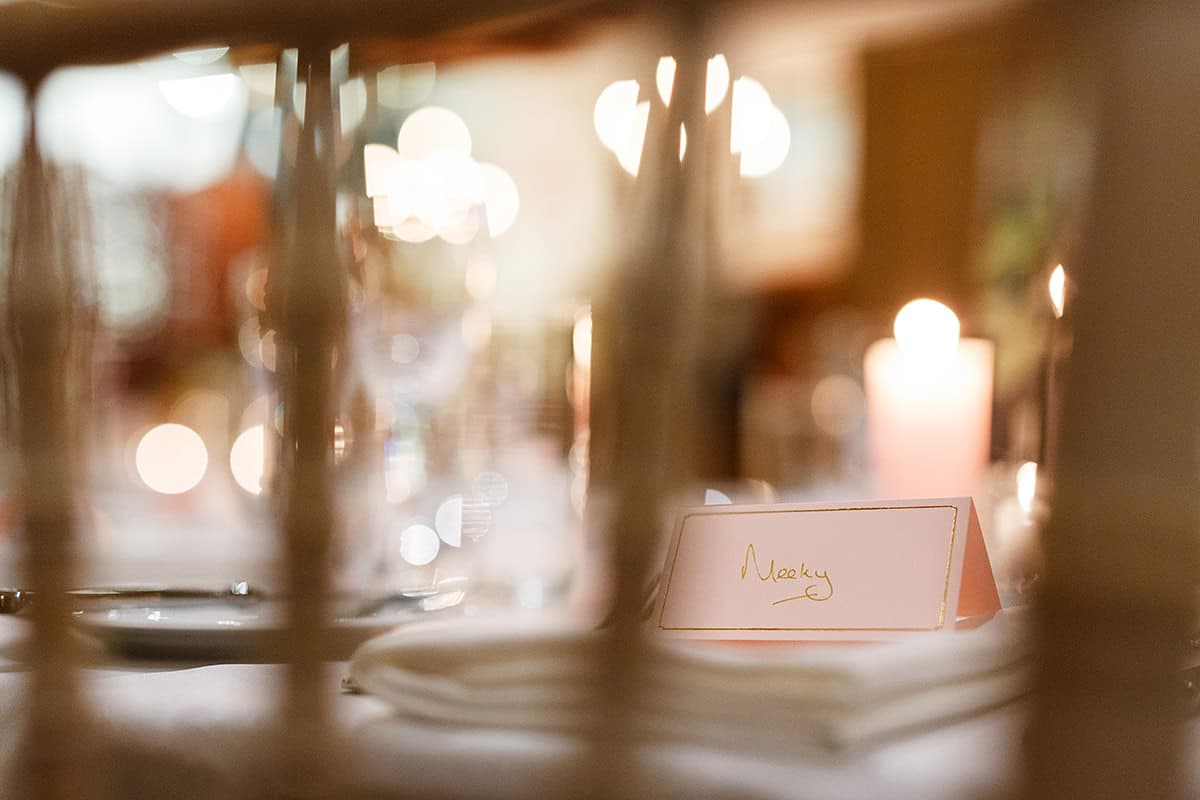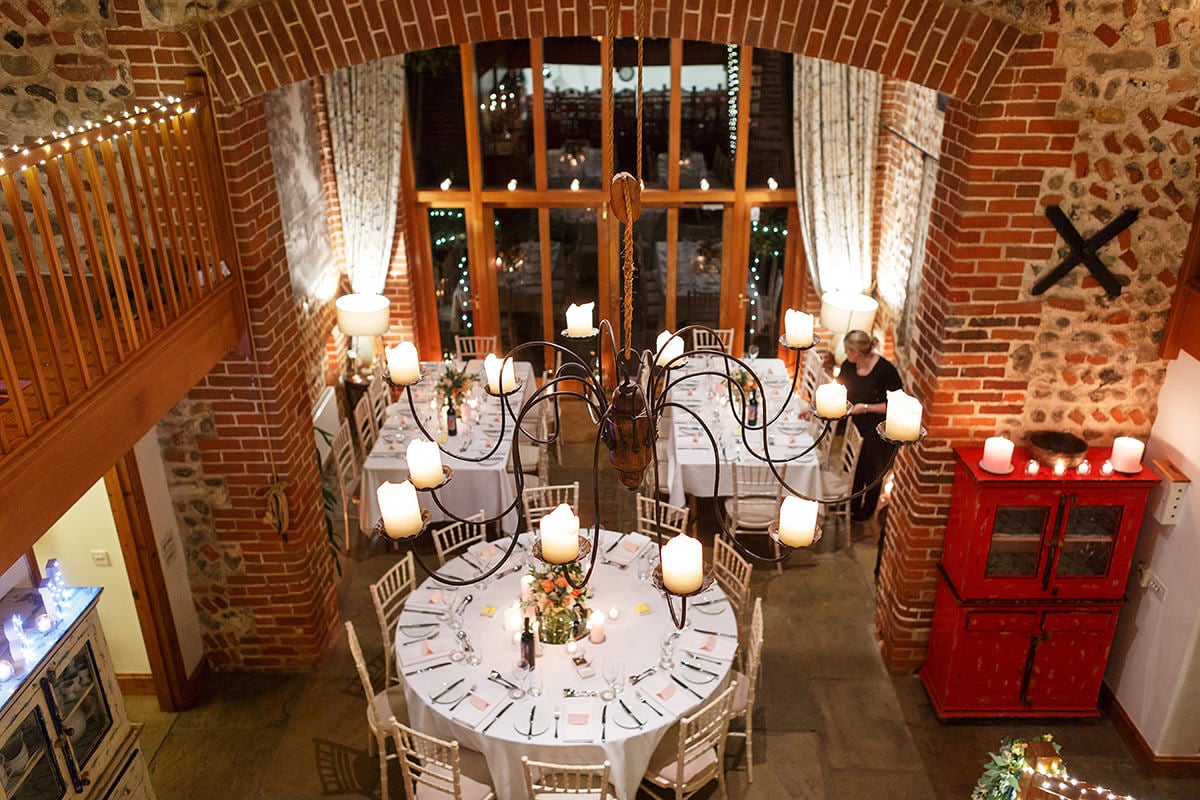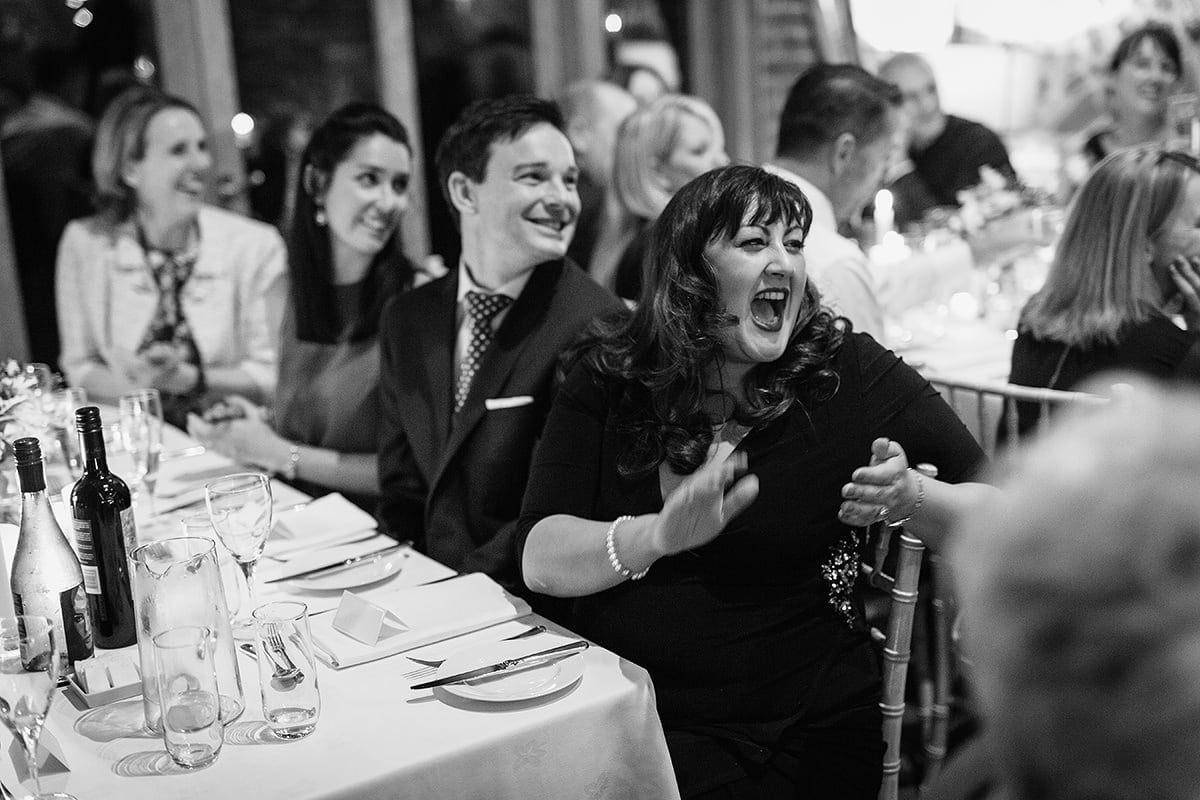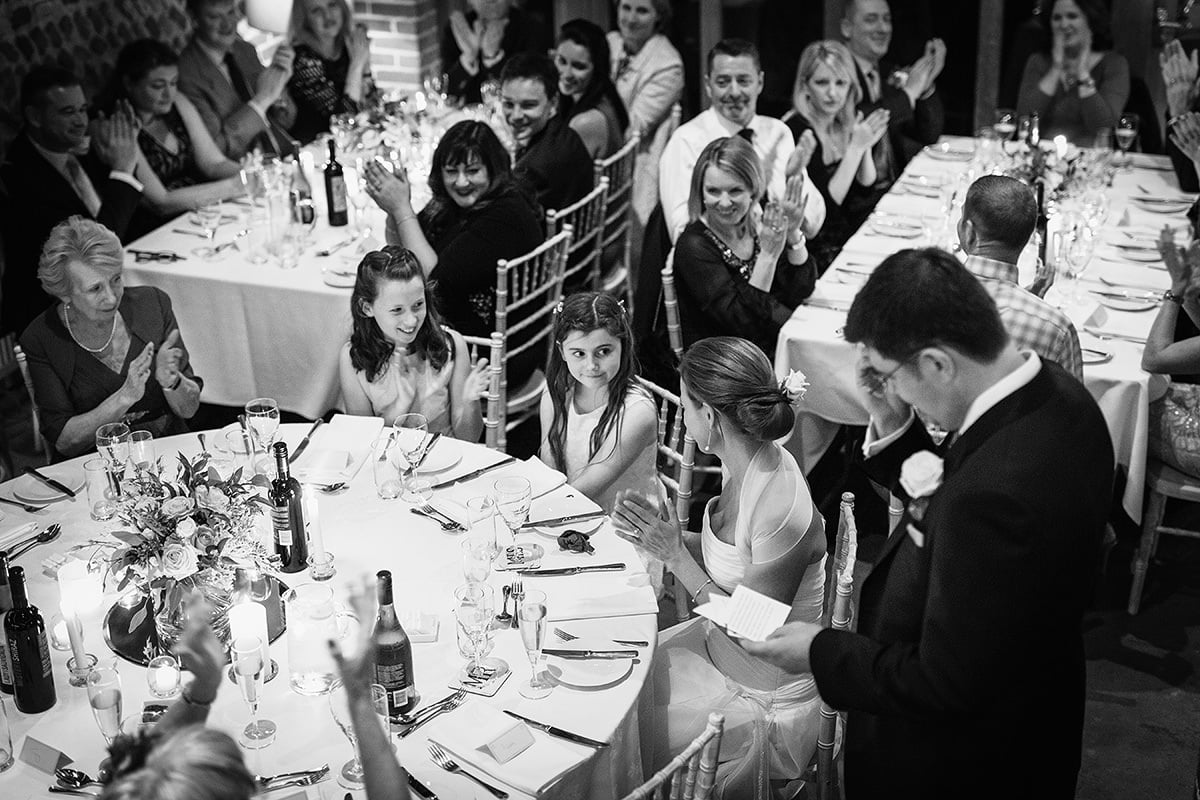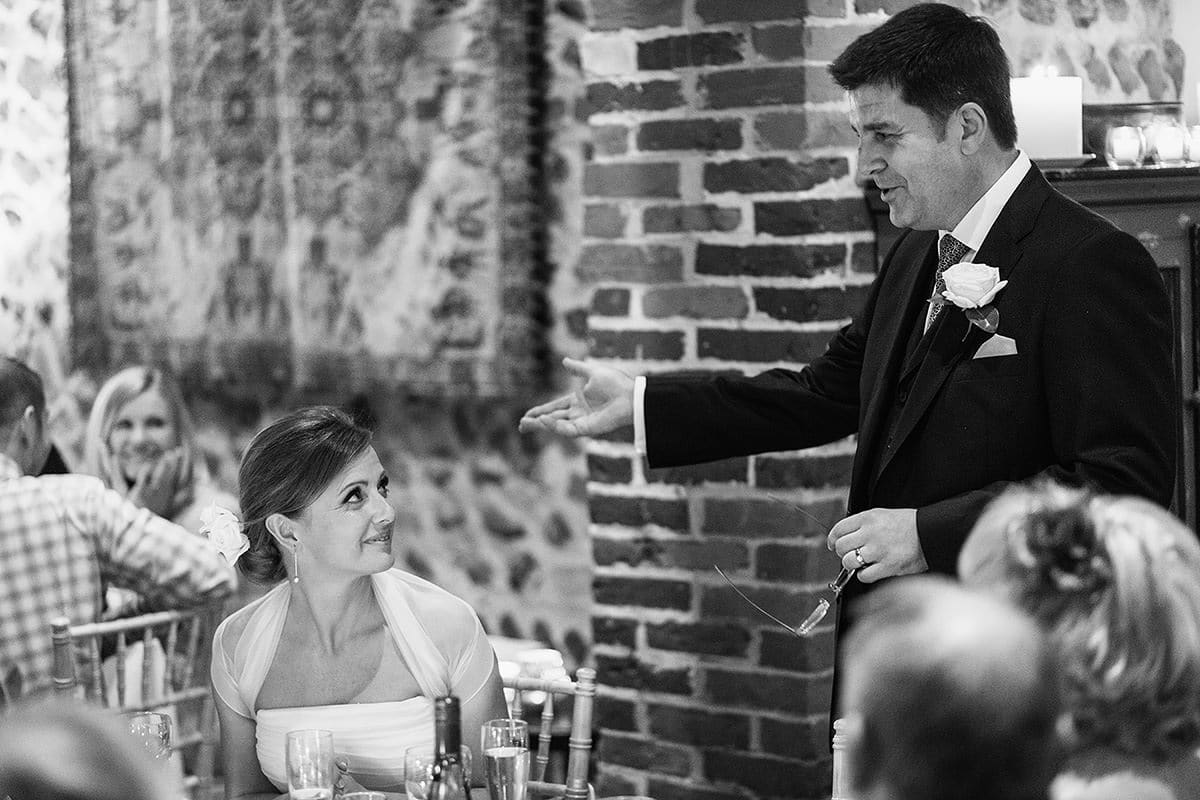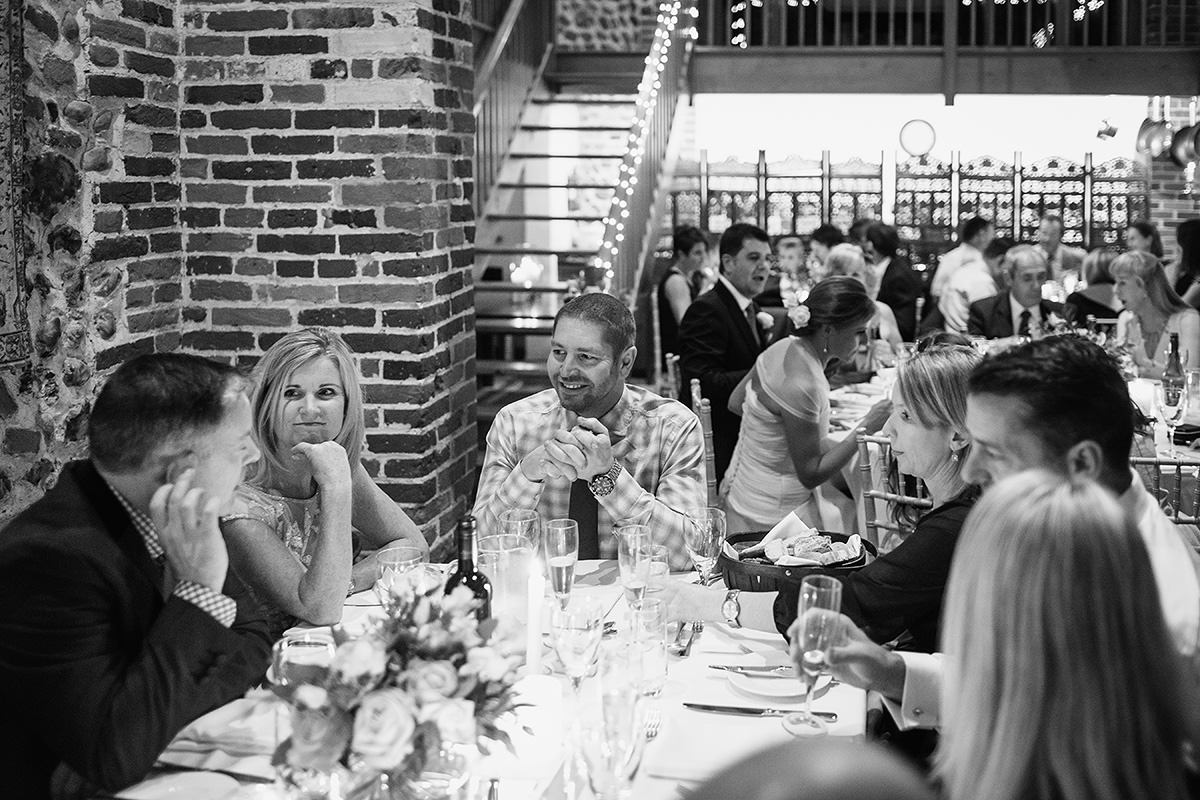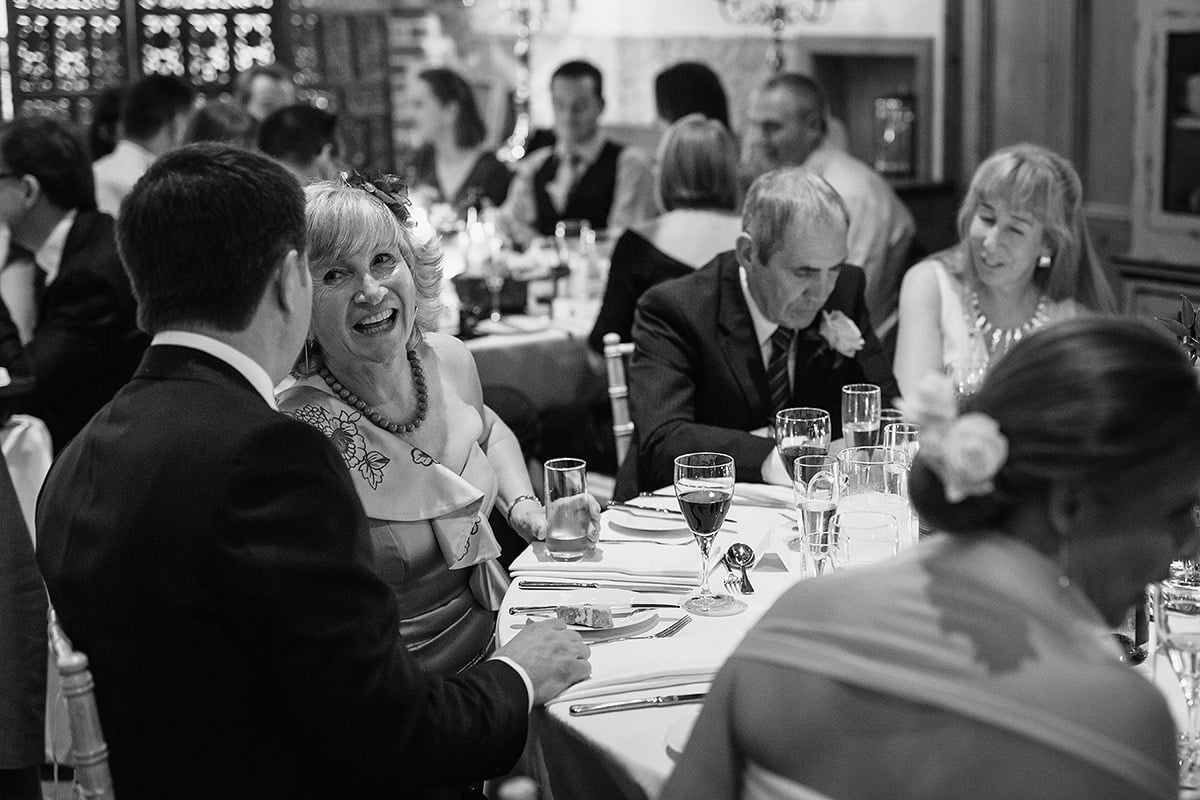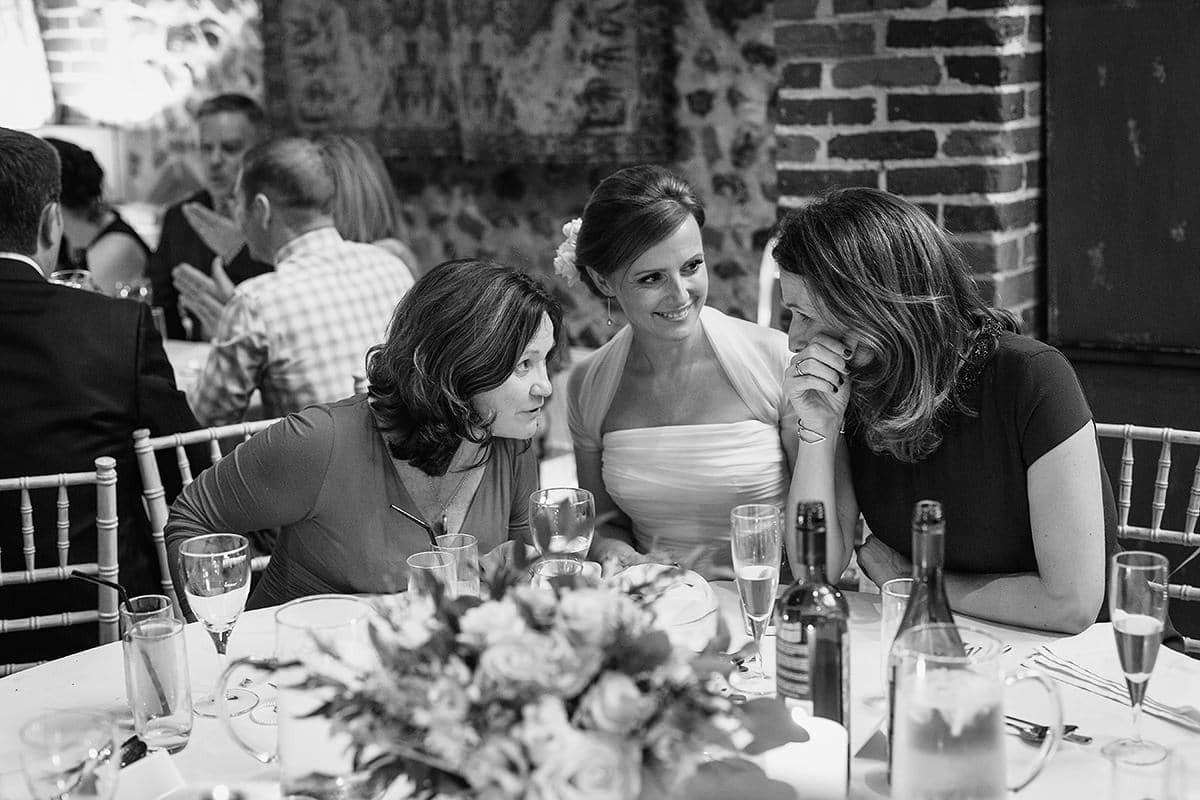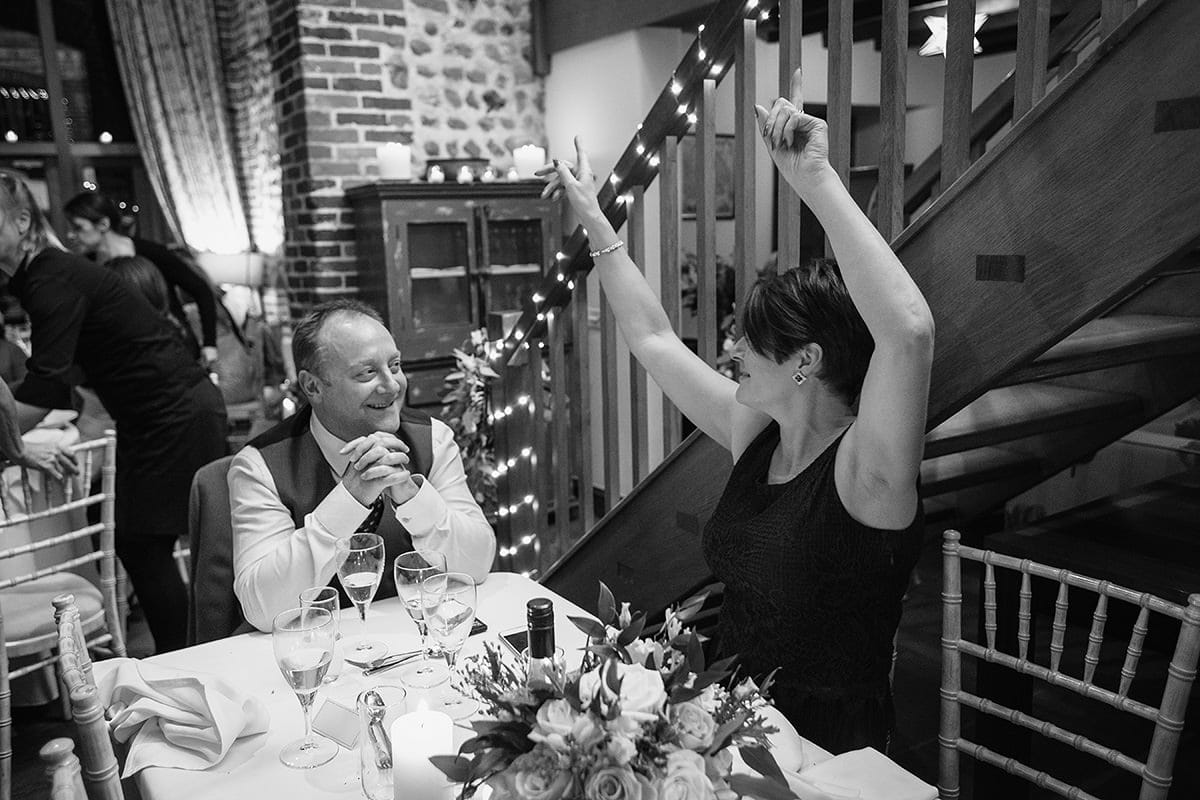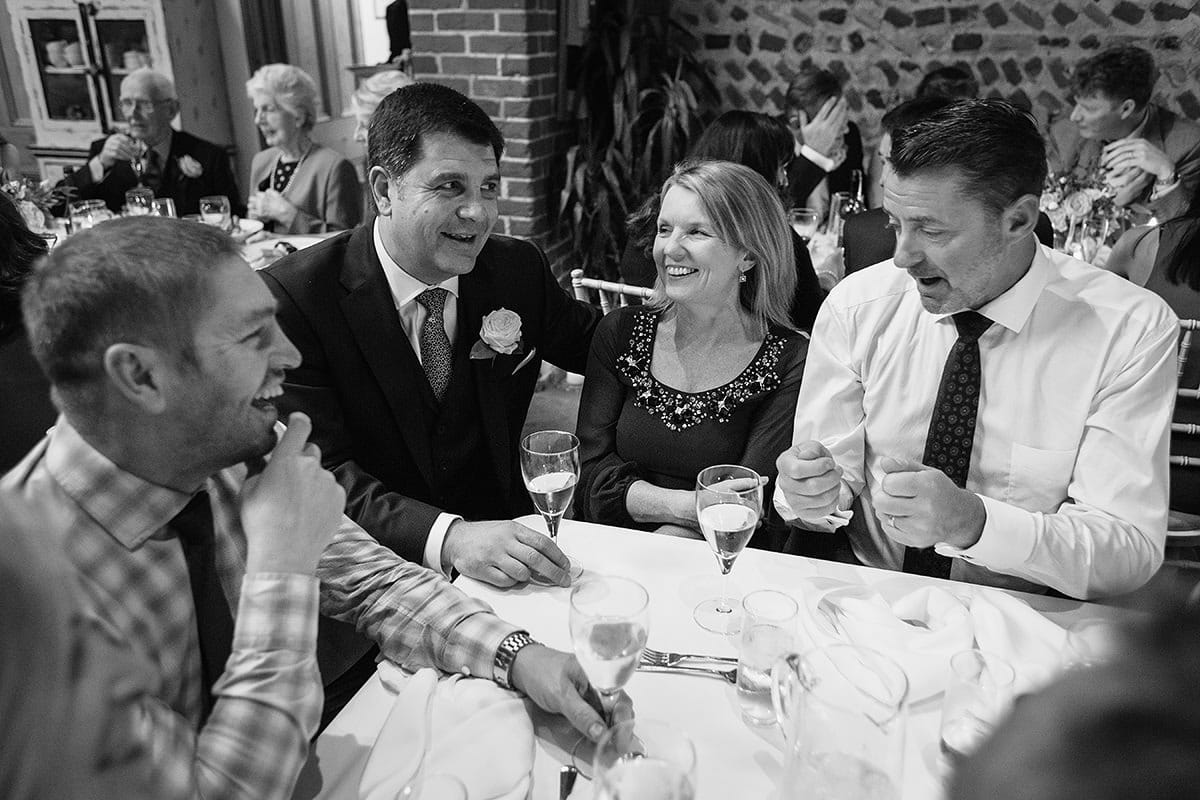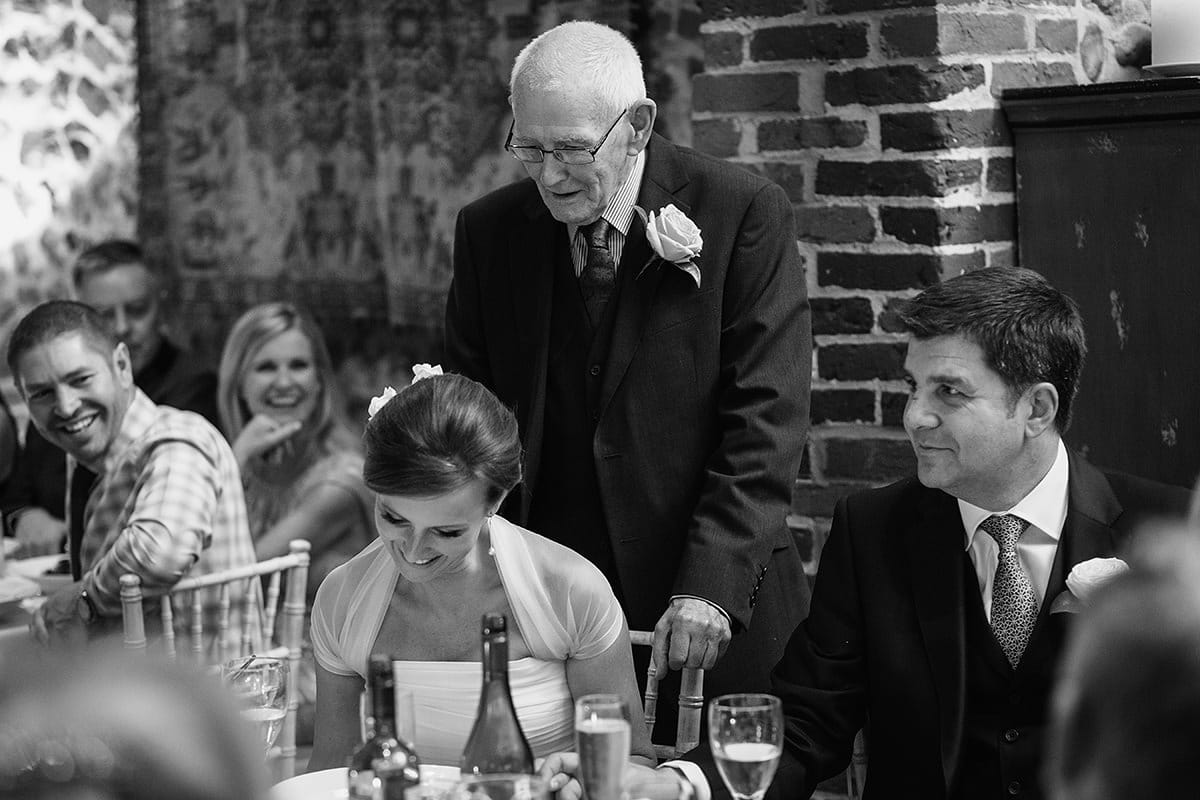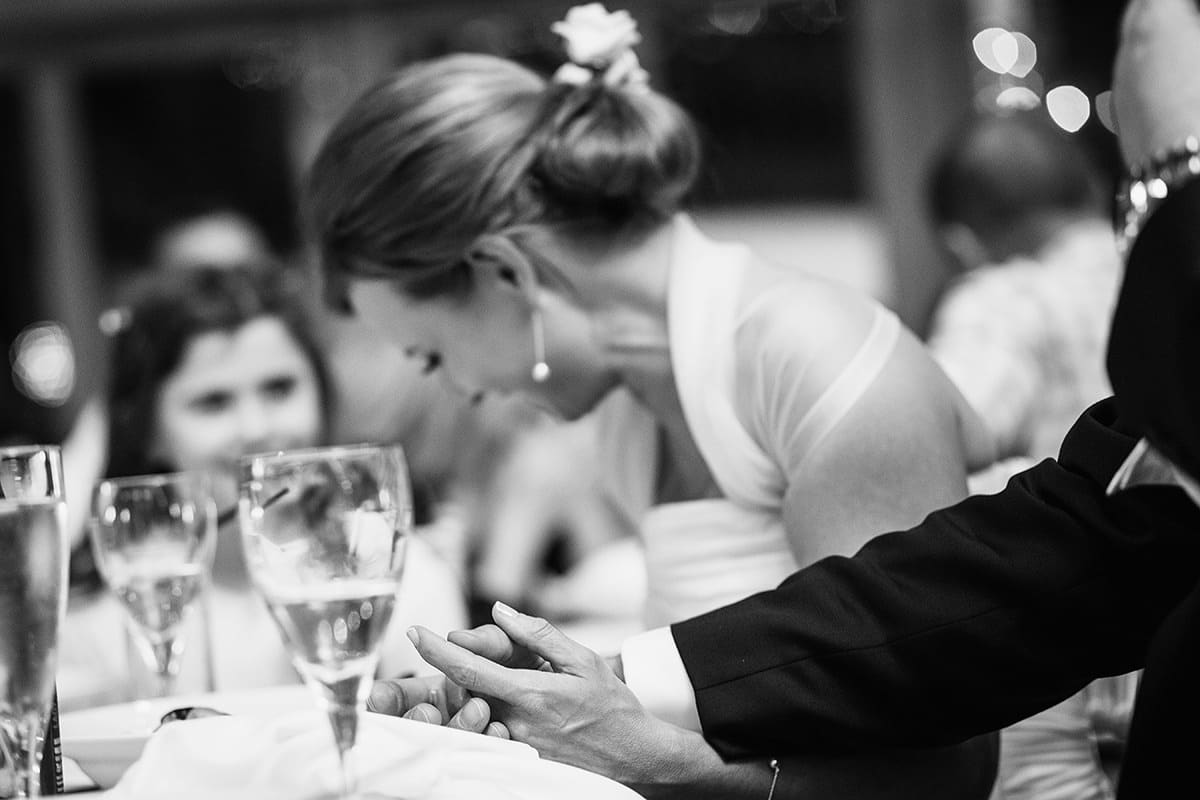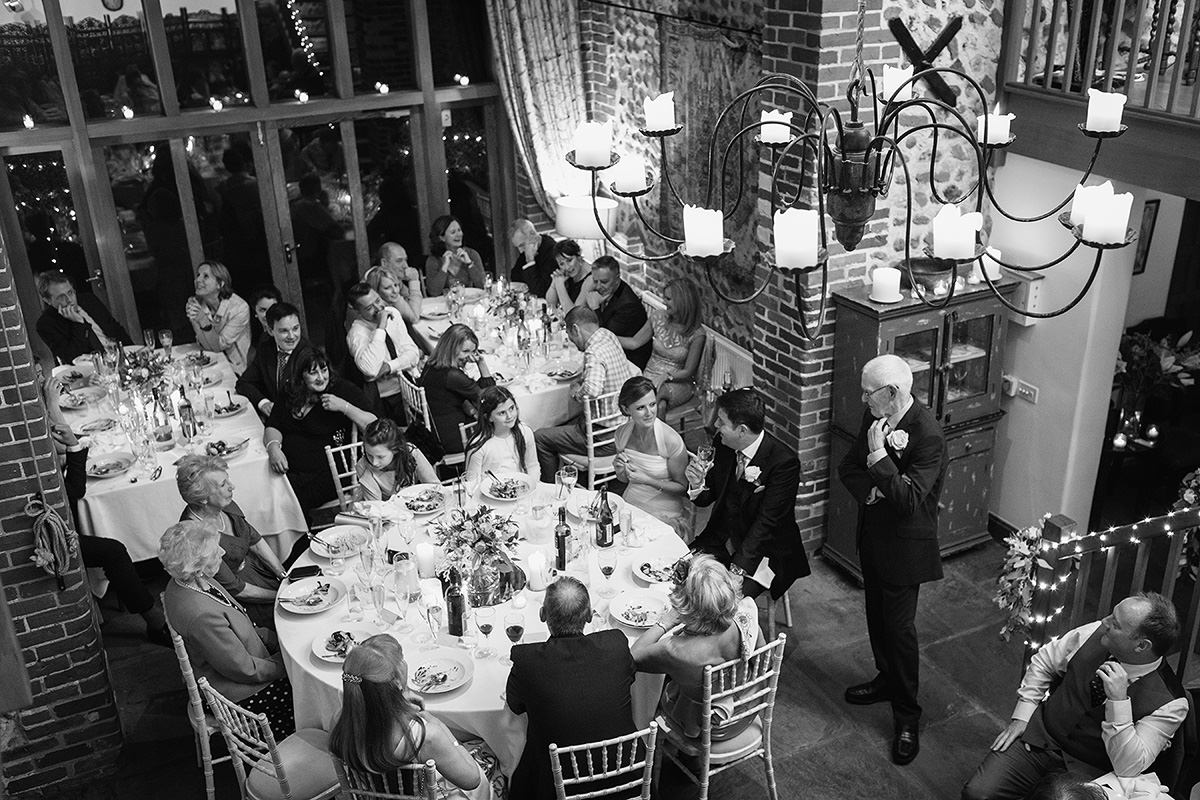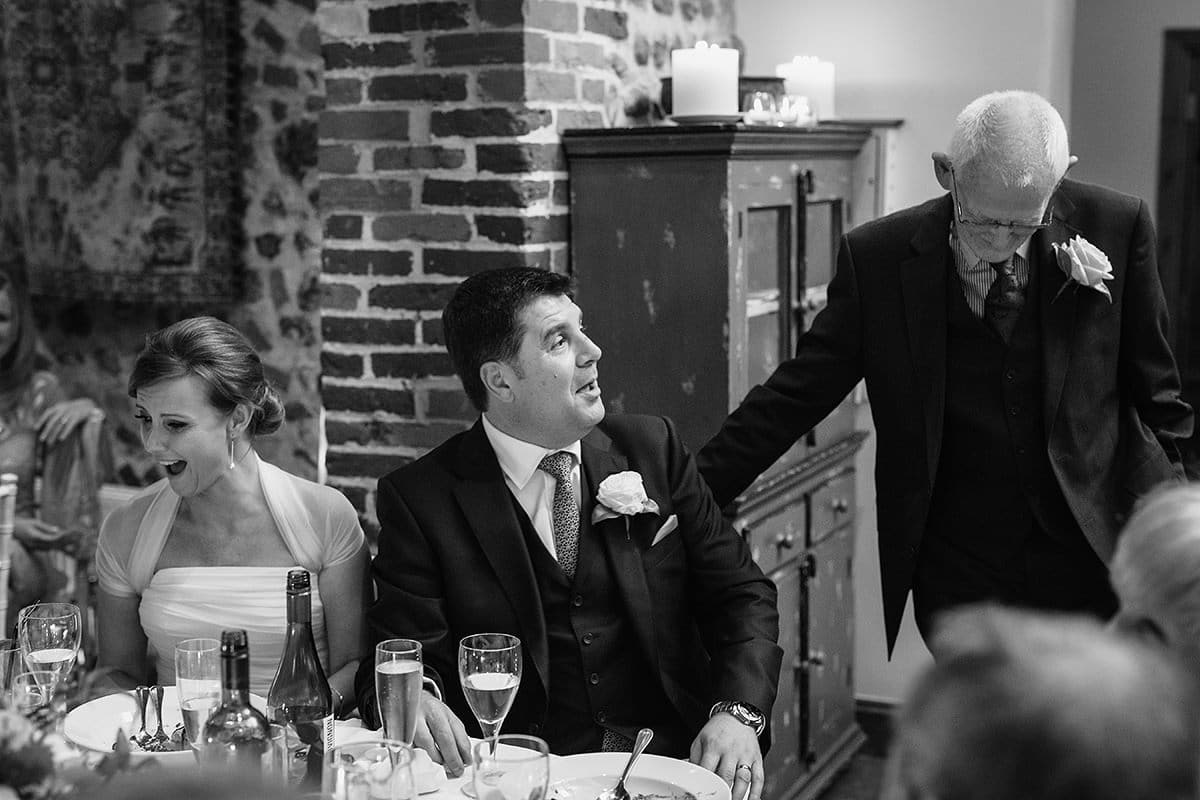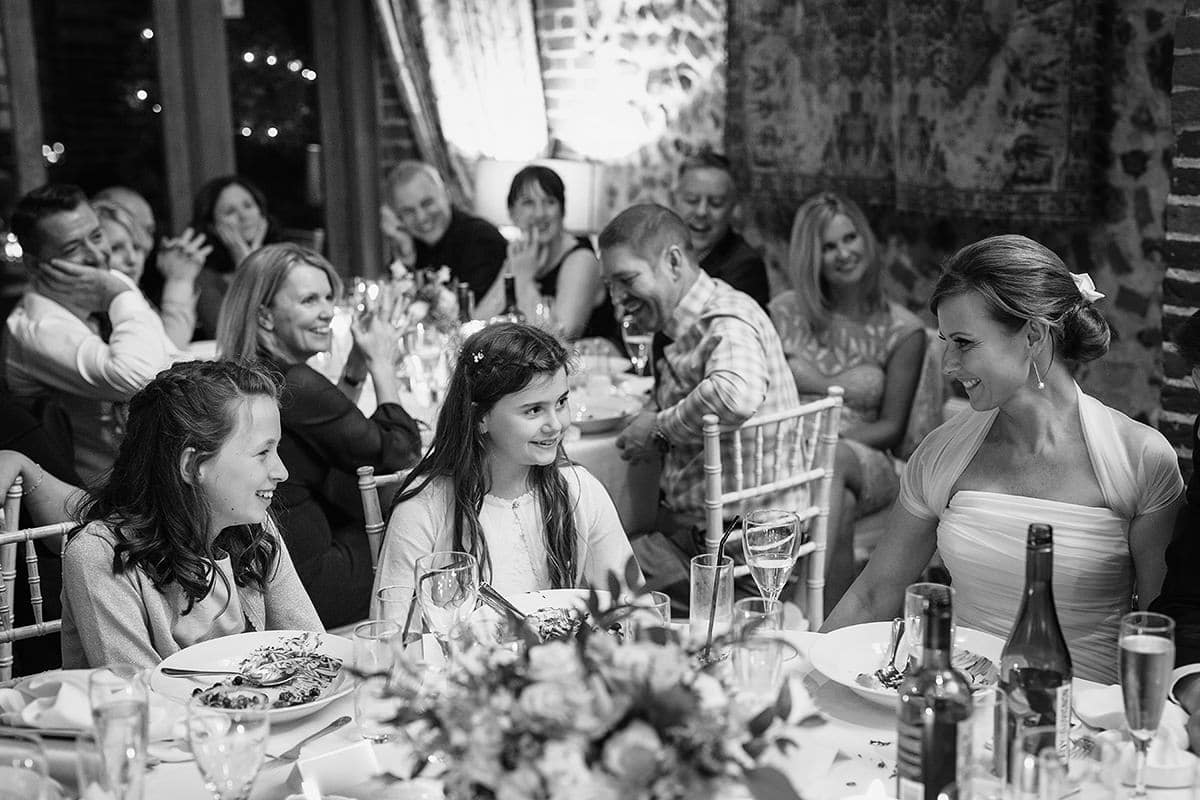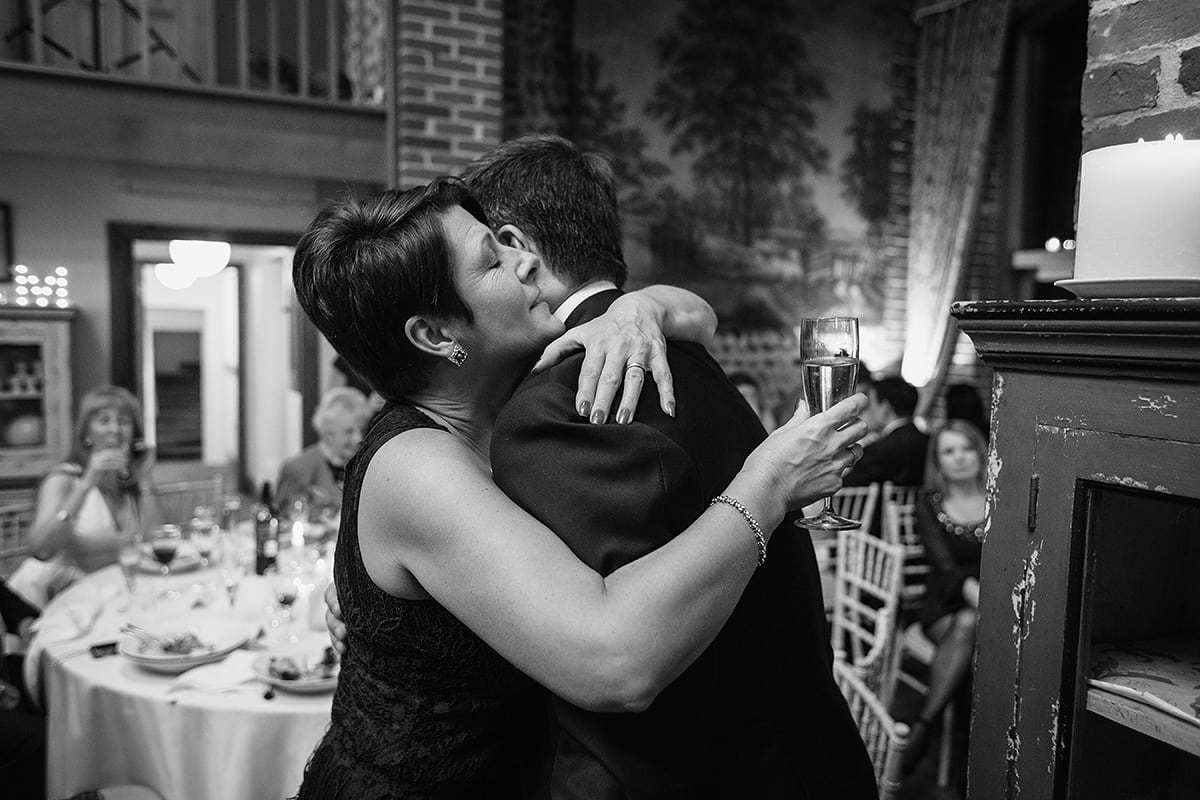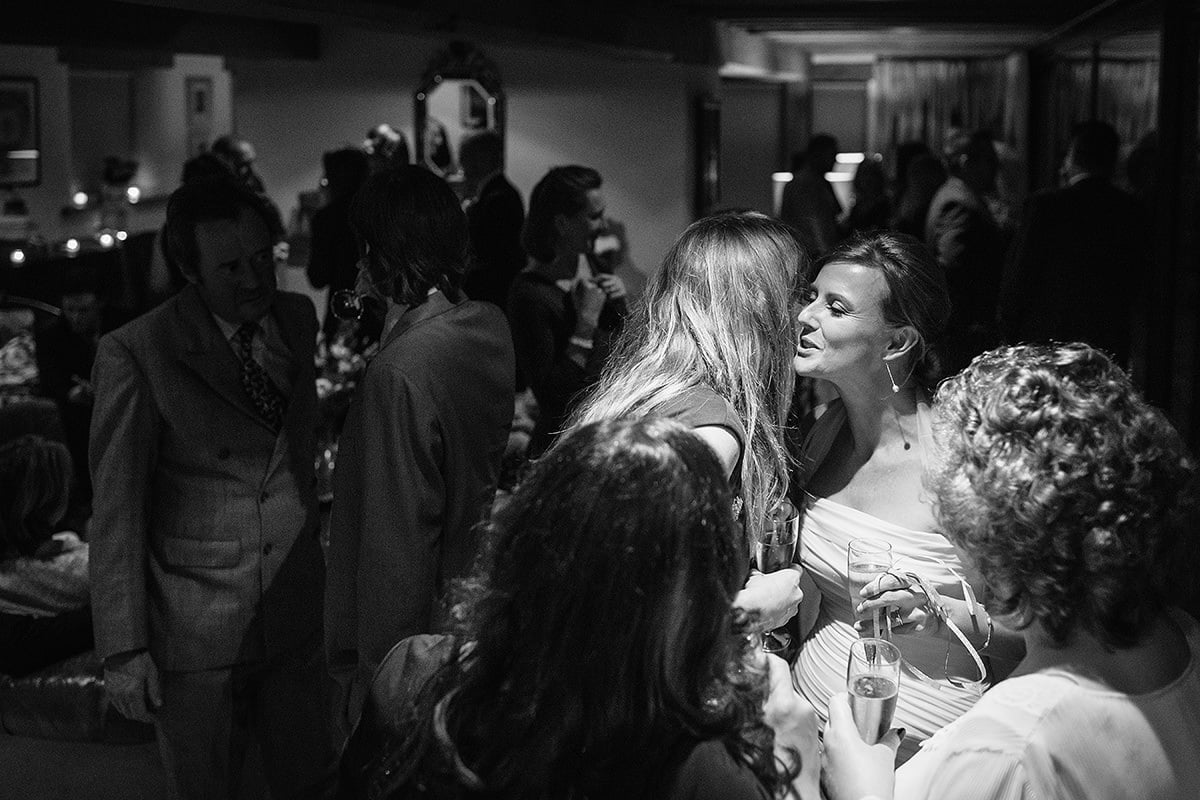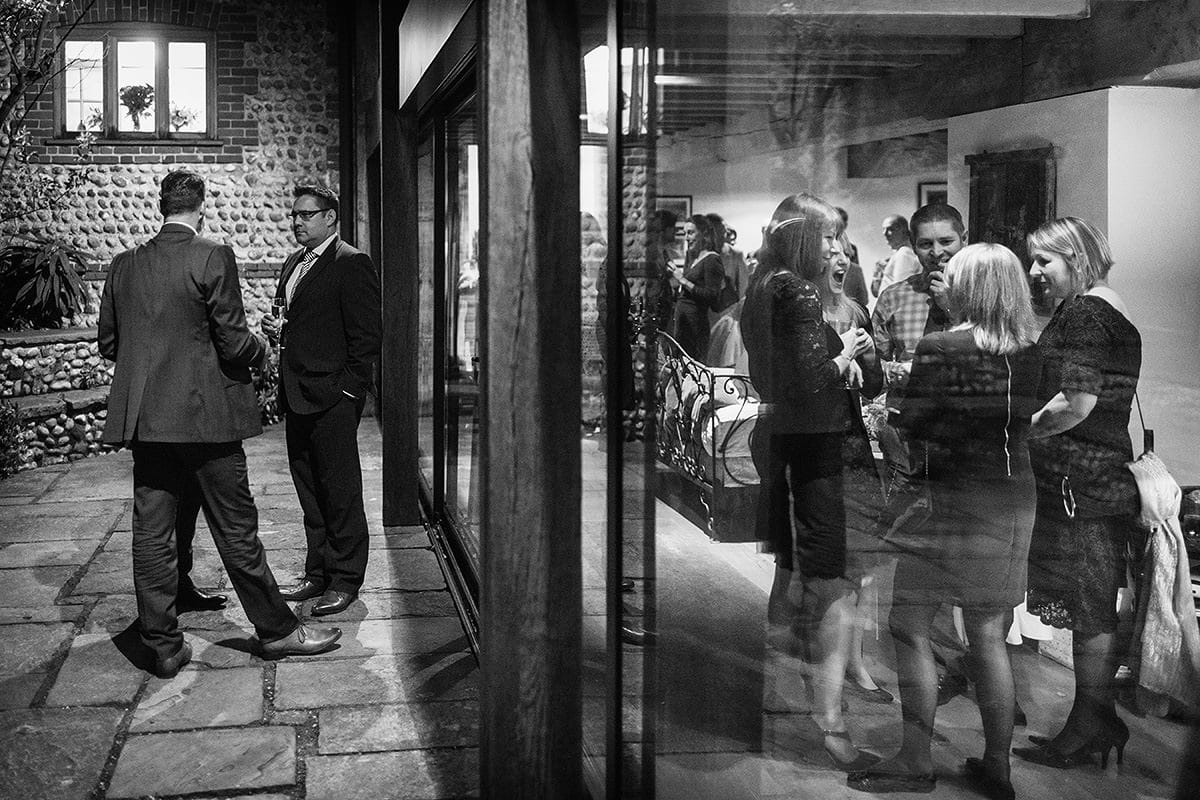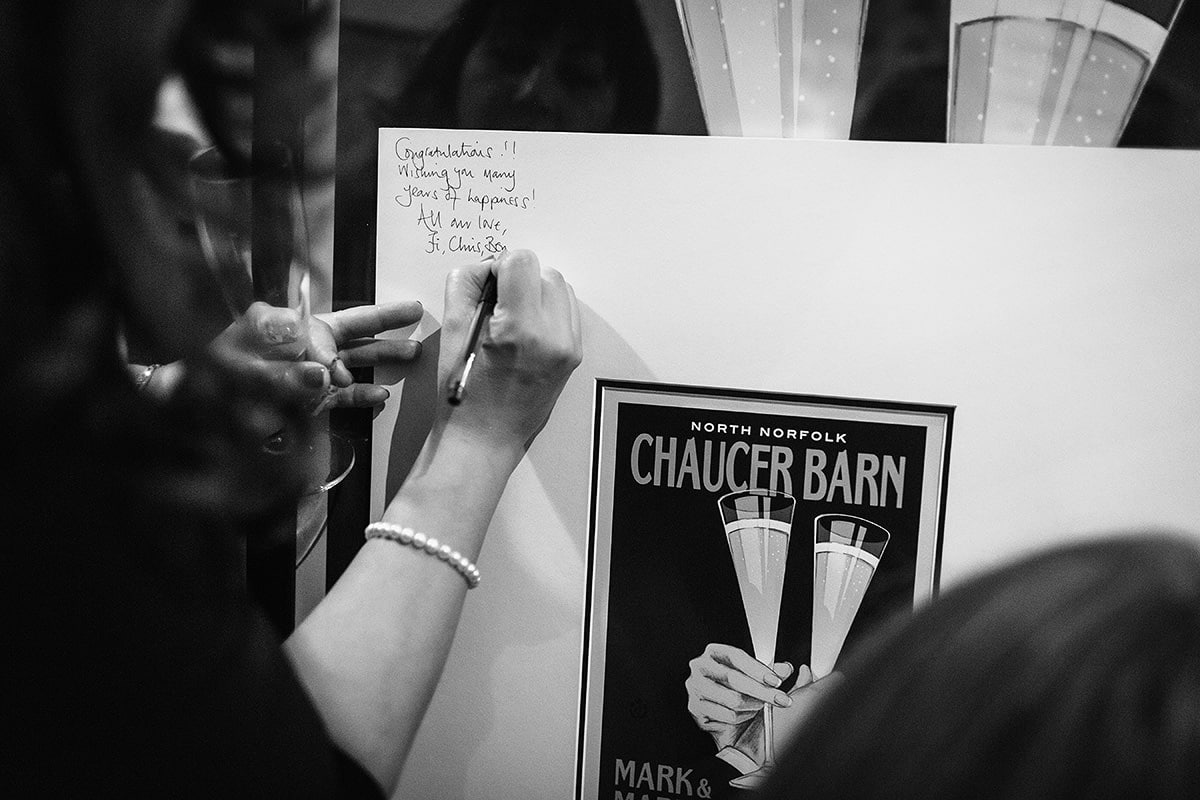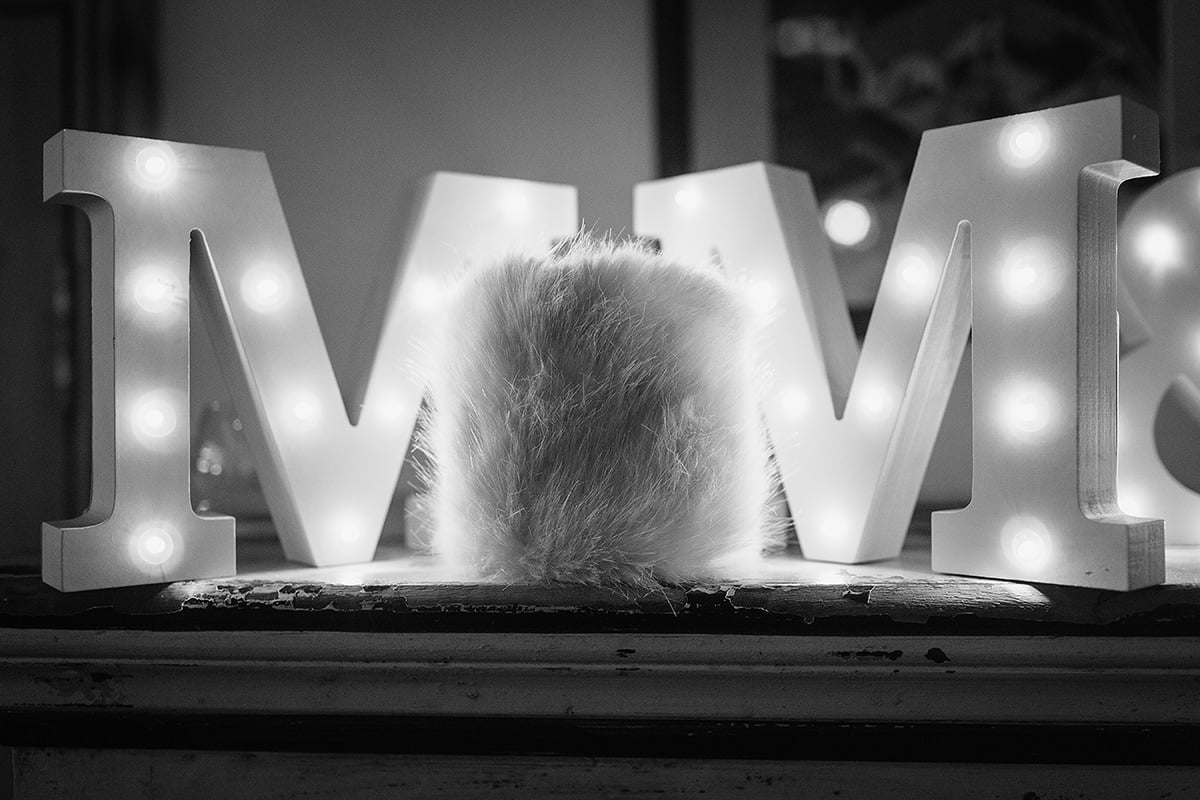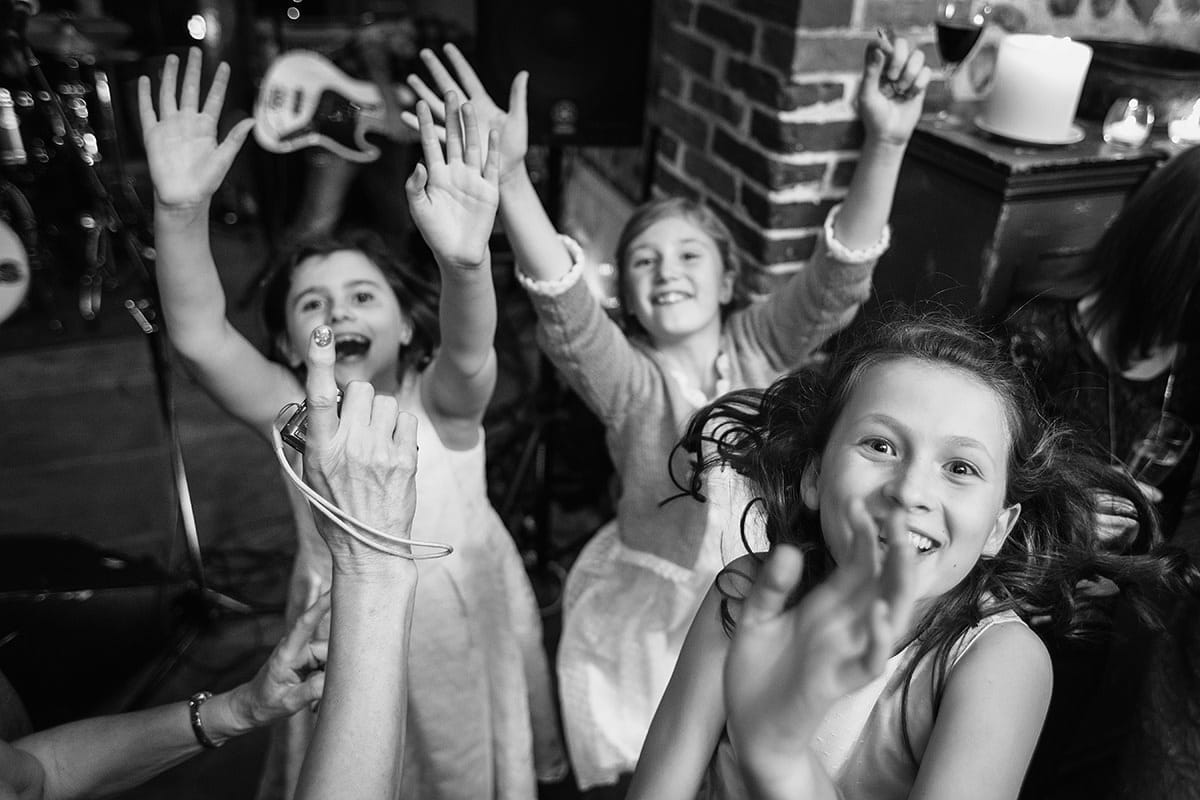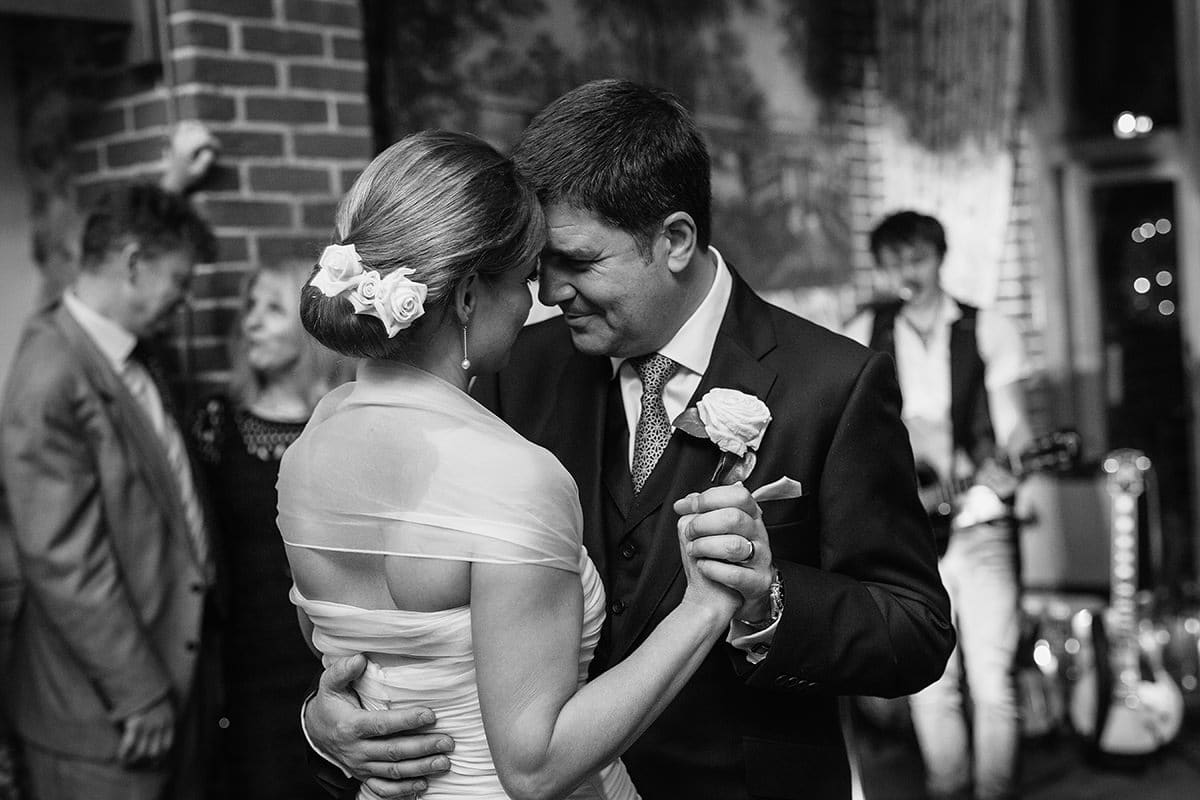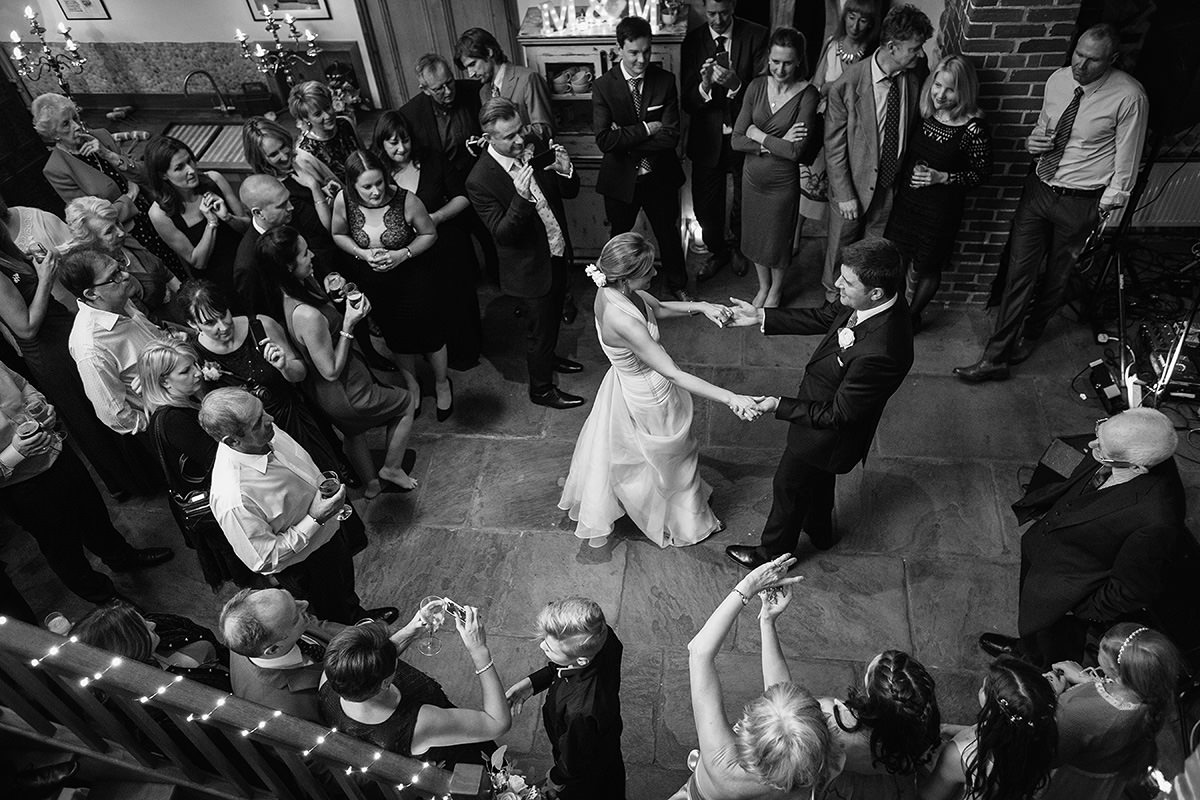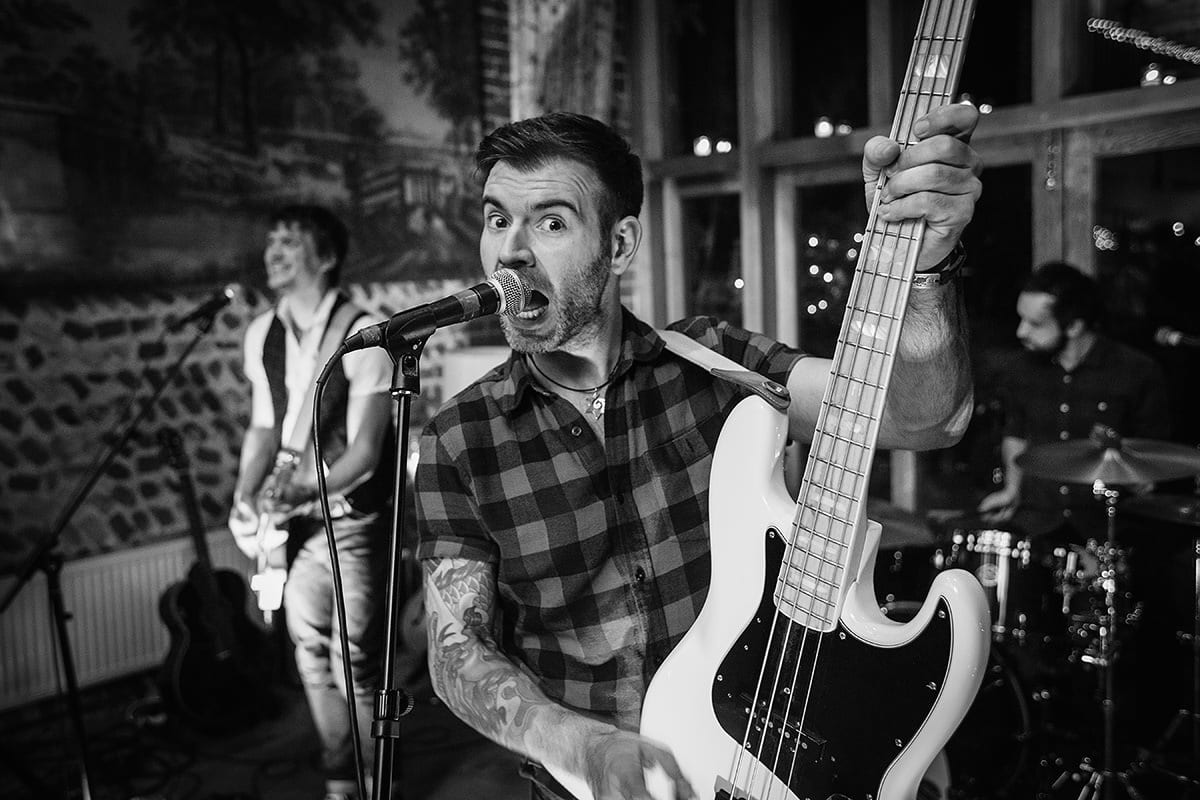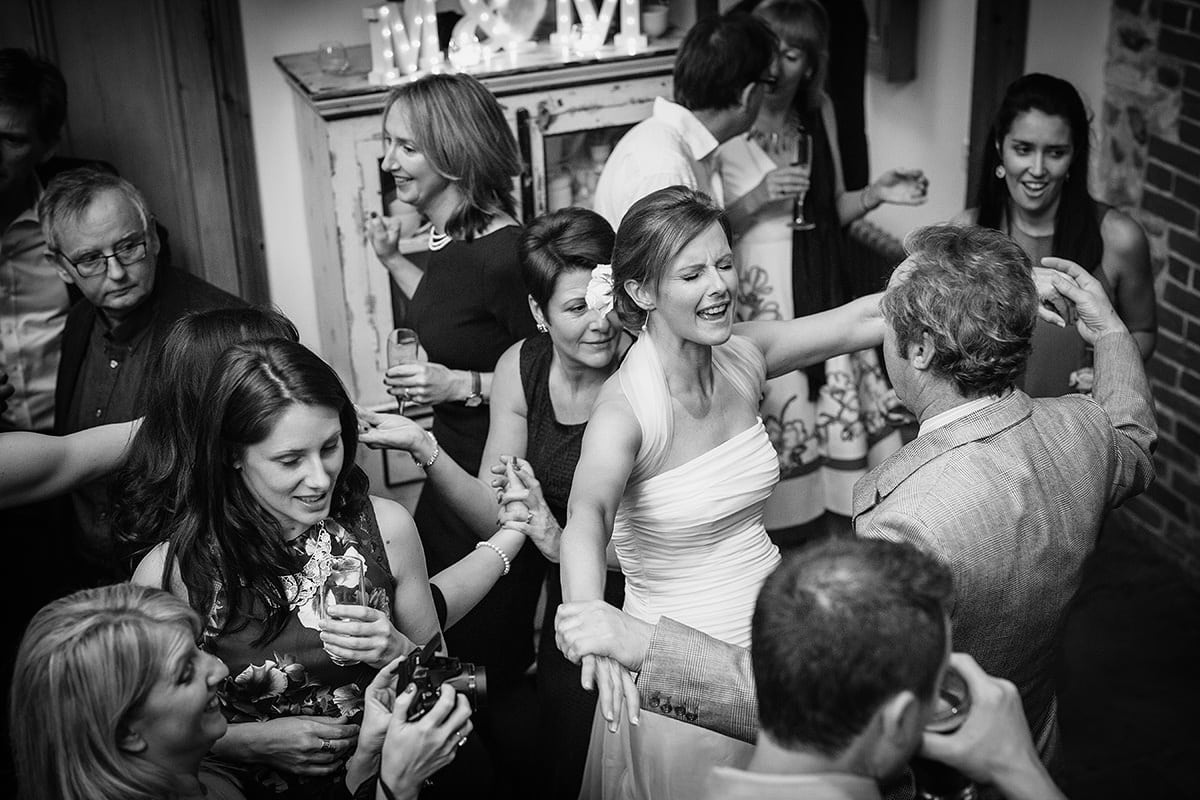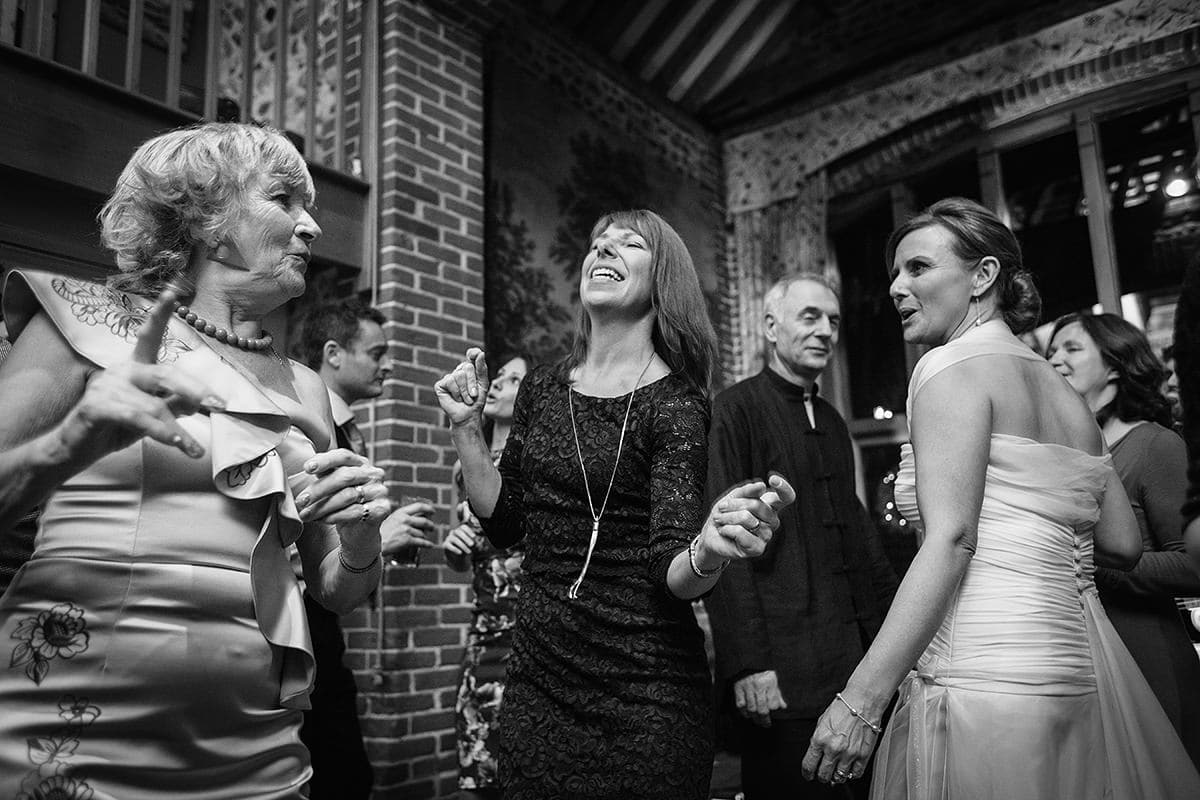 To see more great wedding photography in Norfolk and Norwich