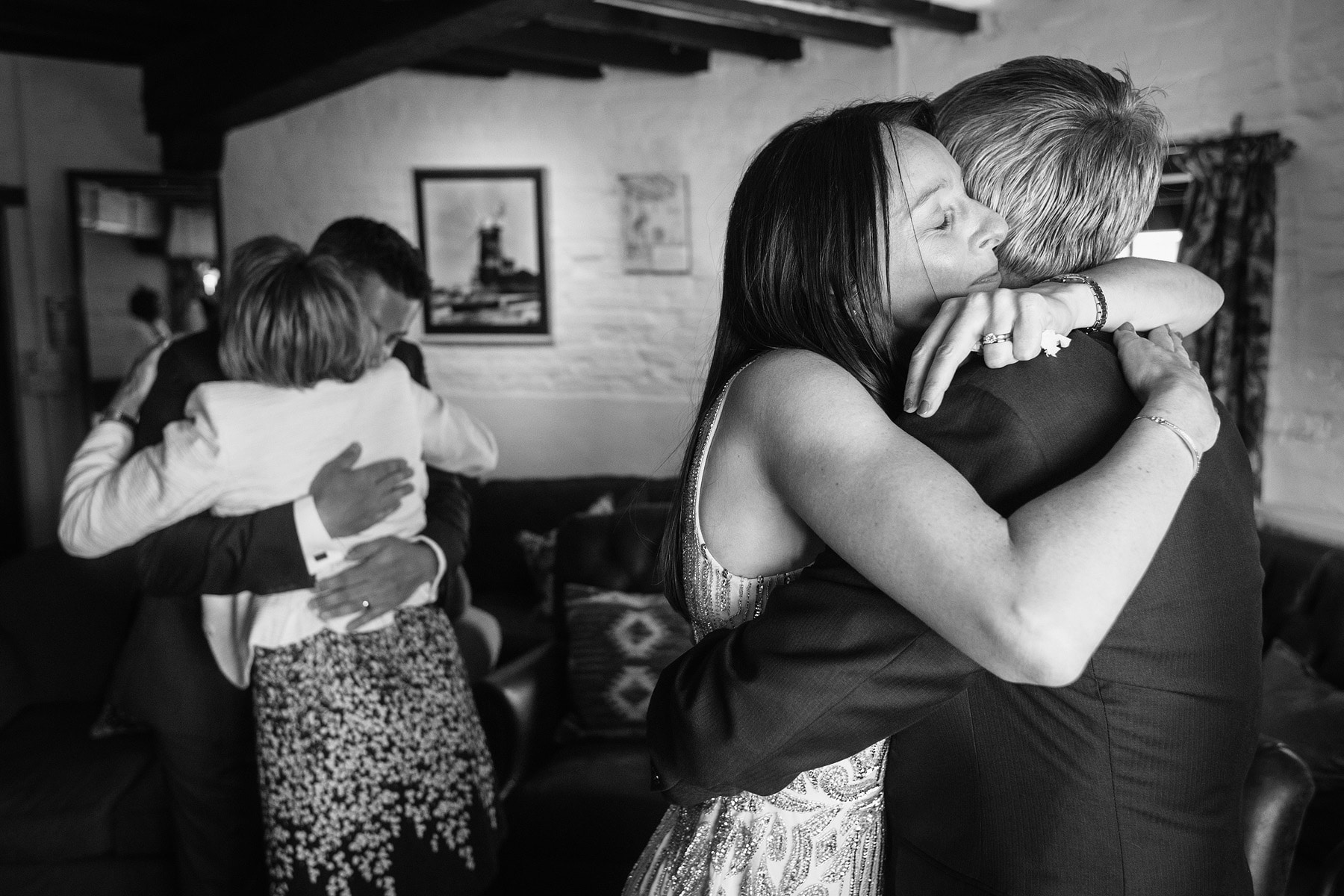 Cley Mill Wedding Photographer | Christine and Chris
"Hi, I'm Chris, and I'm Chris."
I'm not the best at remembering names, but after an introduction like that when I arrived for this Cley Mill wedding my job was going to be a lot easier. In sharp contrast to the last time I was at Cley windmill on a freezing (literally) cold day at the end of April the weather was glorious – blue skies, a light breeze and baking hot sunshine.
Christine and Chris had been given the option by the registrars of holding their ceremony outside the mill, on the patio overlooking the marshes behind Cley windmill and they readily accepted. Their intimate wedding comprised of only 13 people + their new baby and a dog so there was plenty of room for everyone to relax on the lawn. Bride and groom walked in together and were wed in the sunshine before a select few headed indoors for a few legal formalities, lots of hugs and a few tears.
Bubbles on the lawn preceded a few family group photos and then we took a few minutes for couple photos on and around Cley Mill and the coastal path which runs nearby. Congrats Chris and Chris!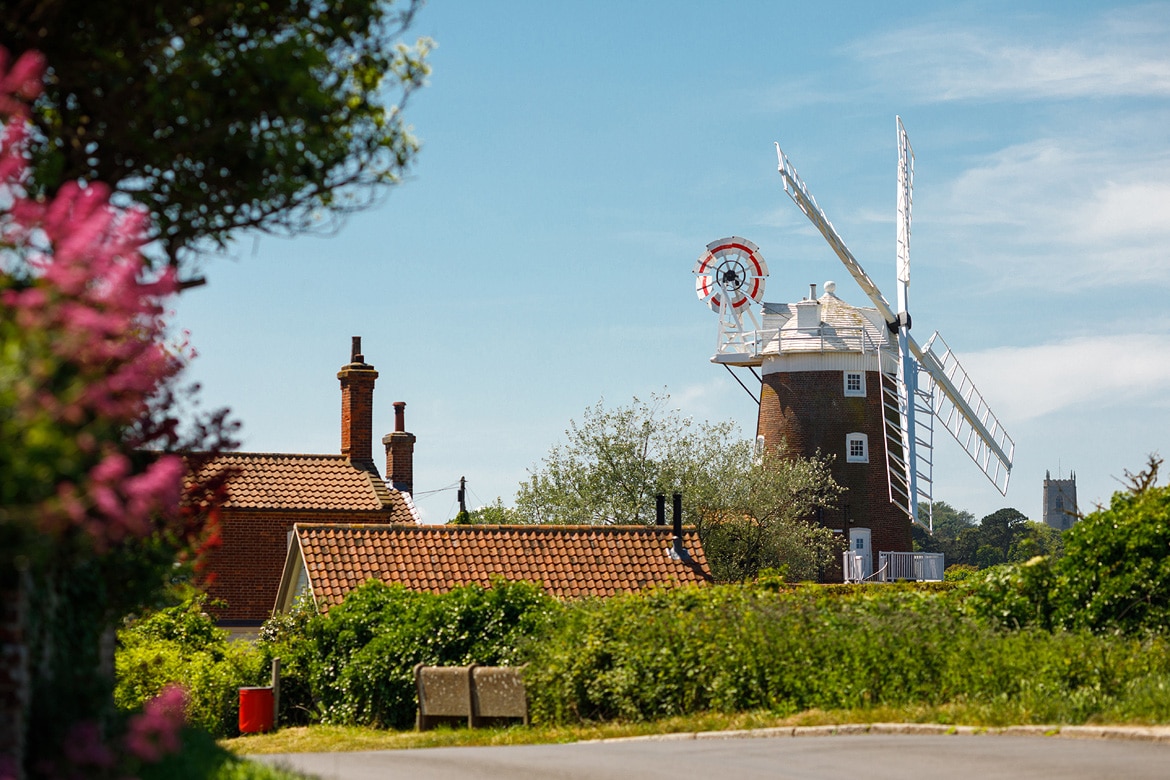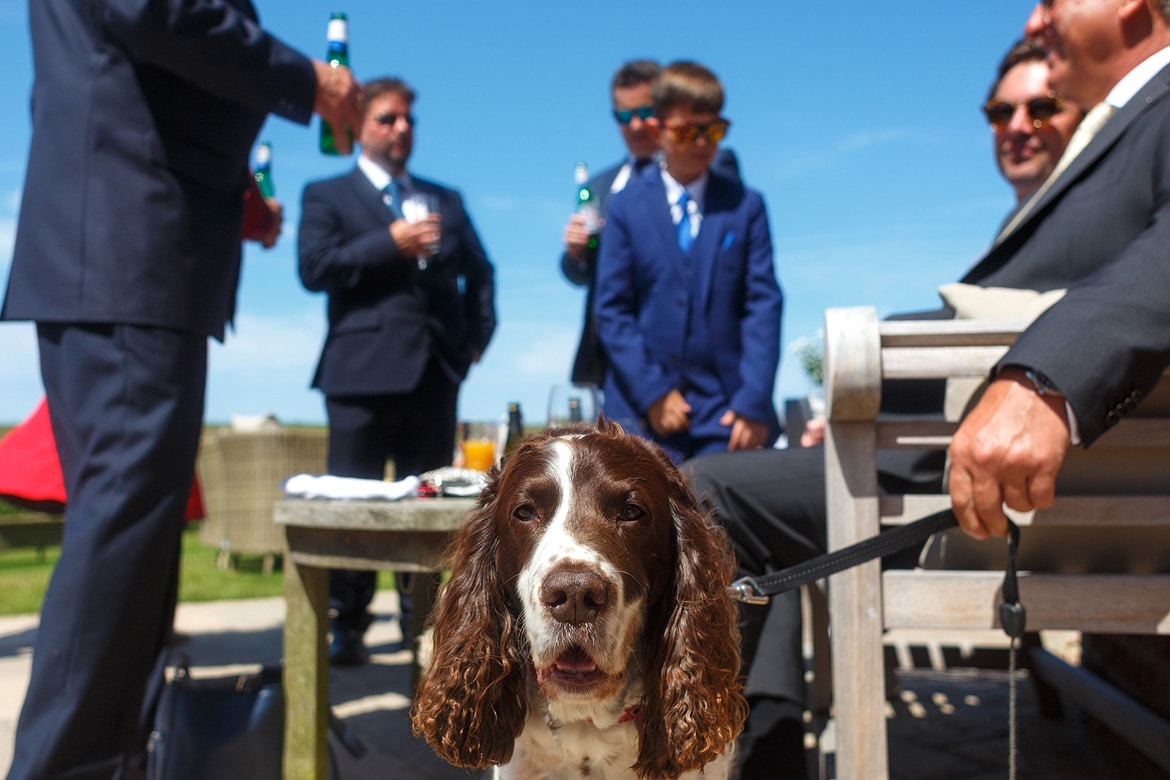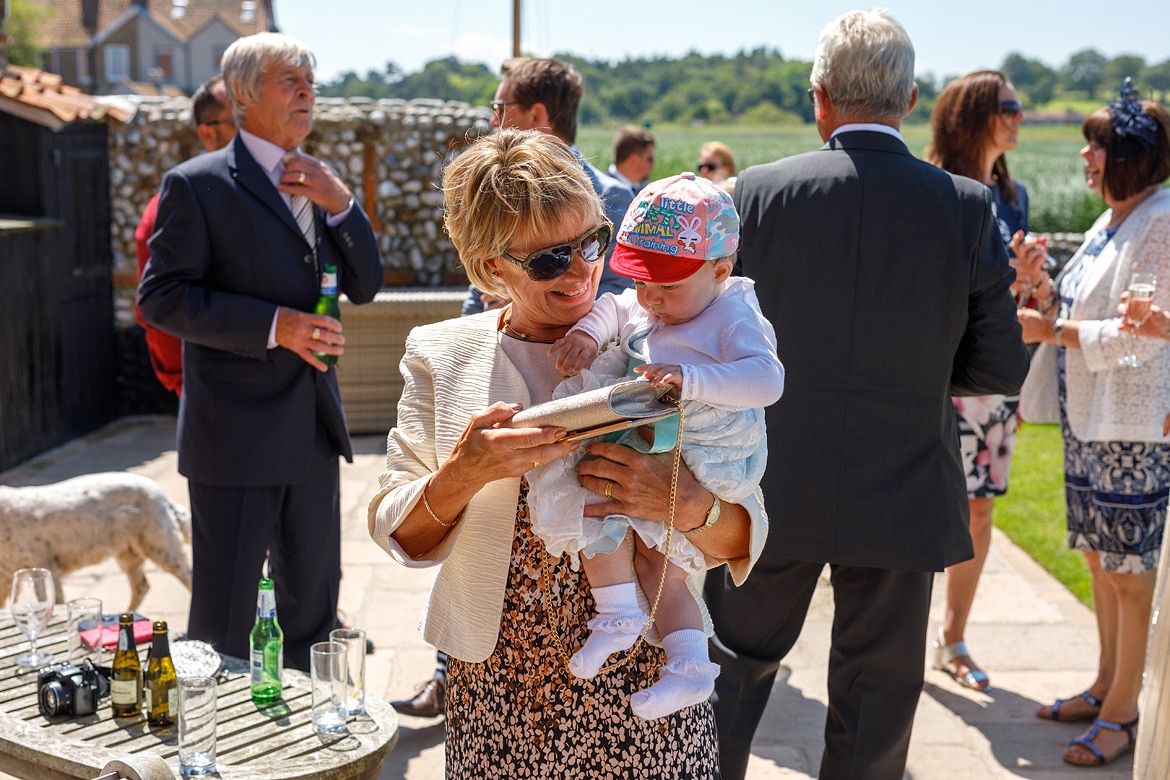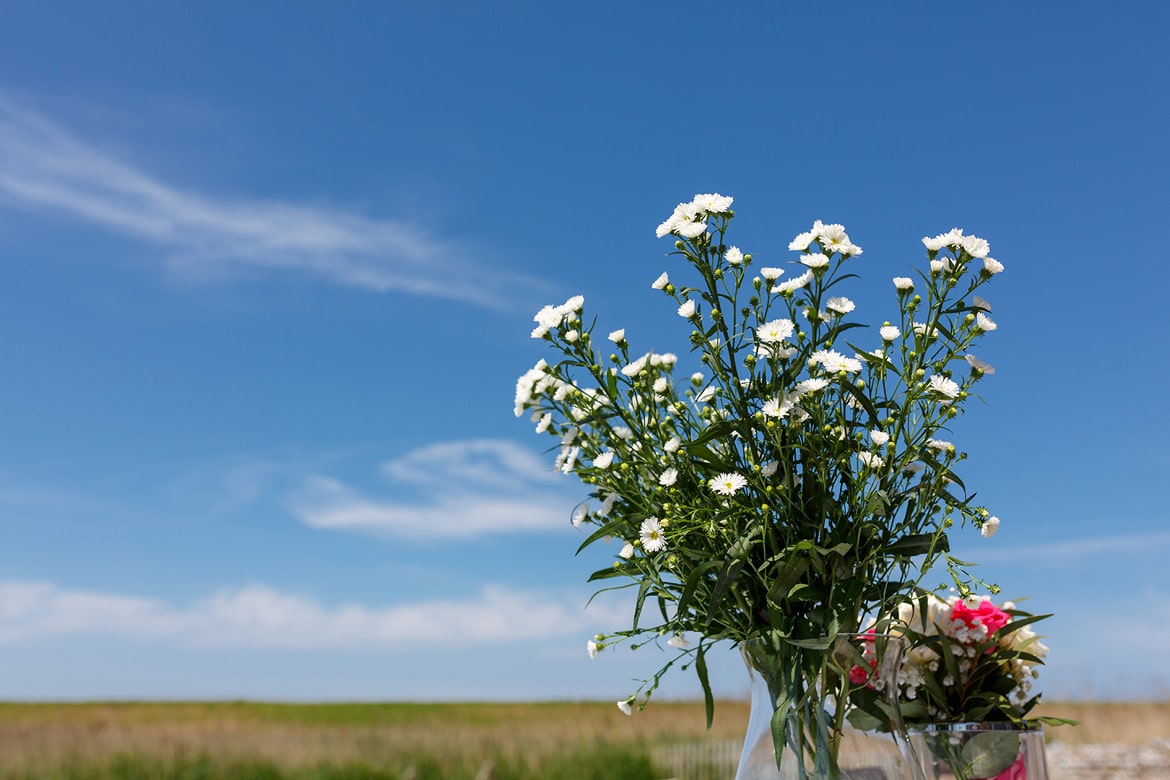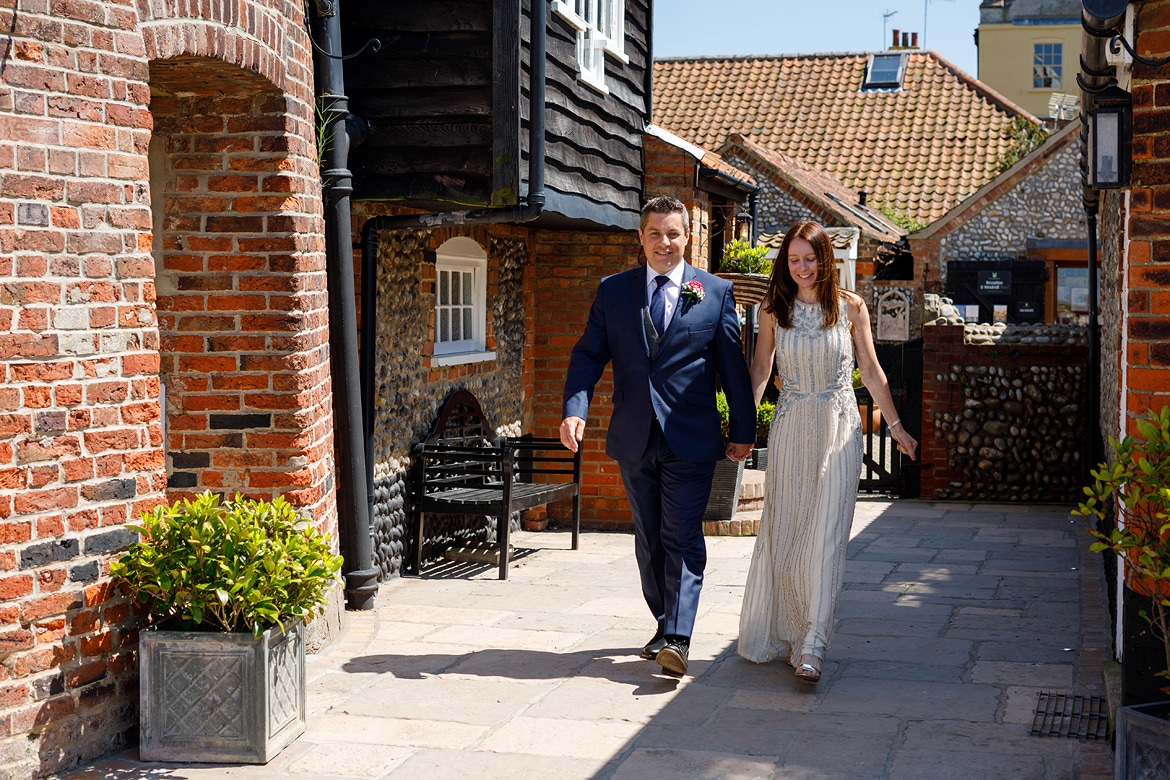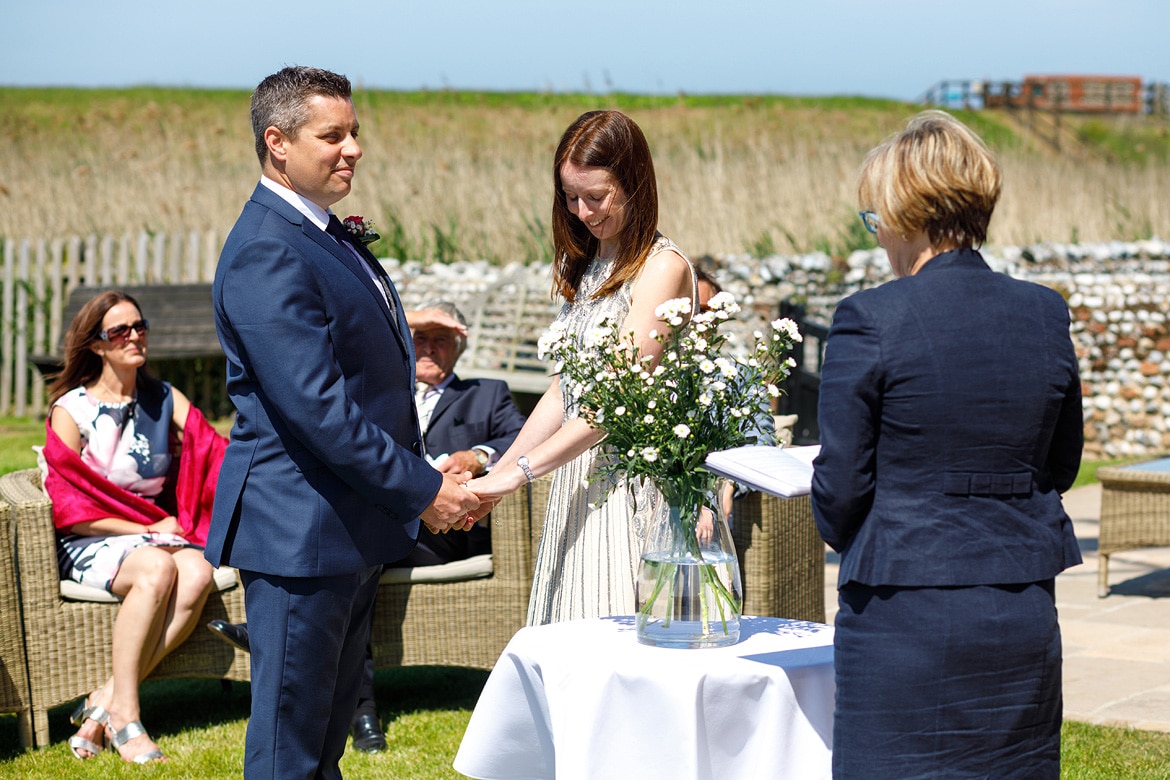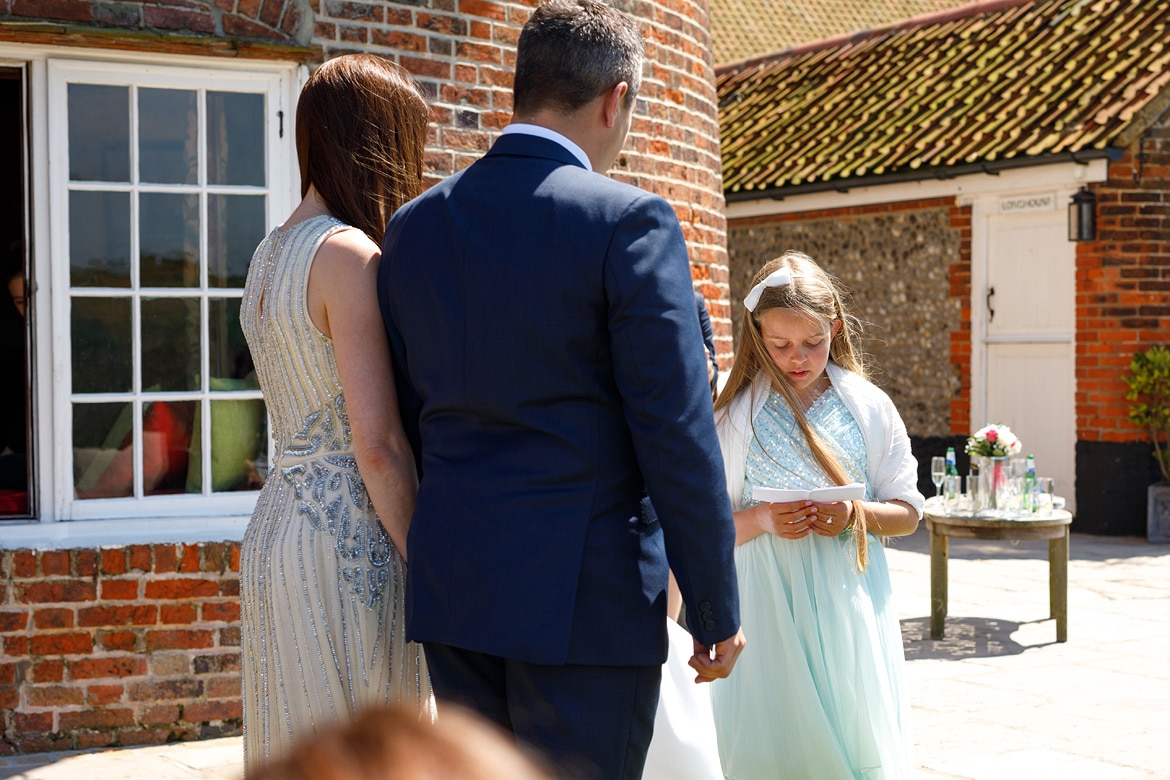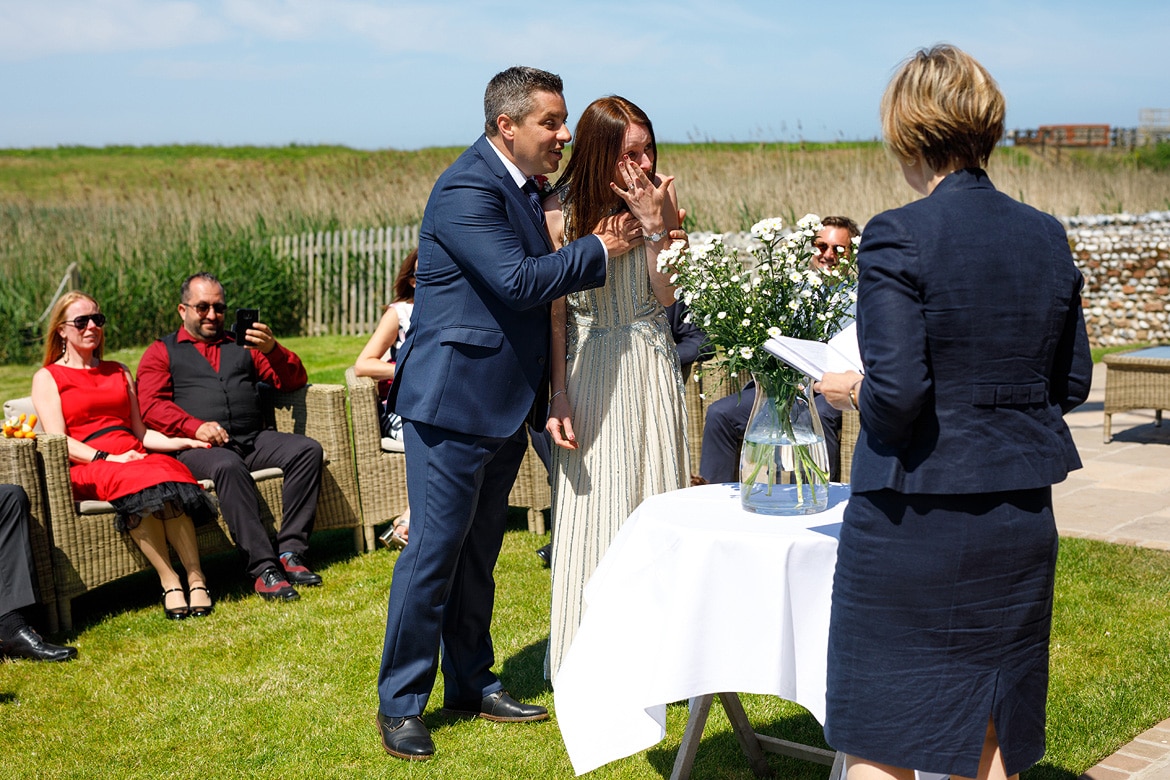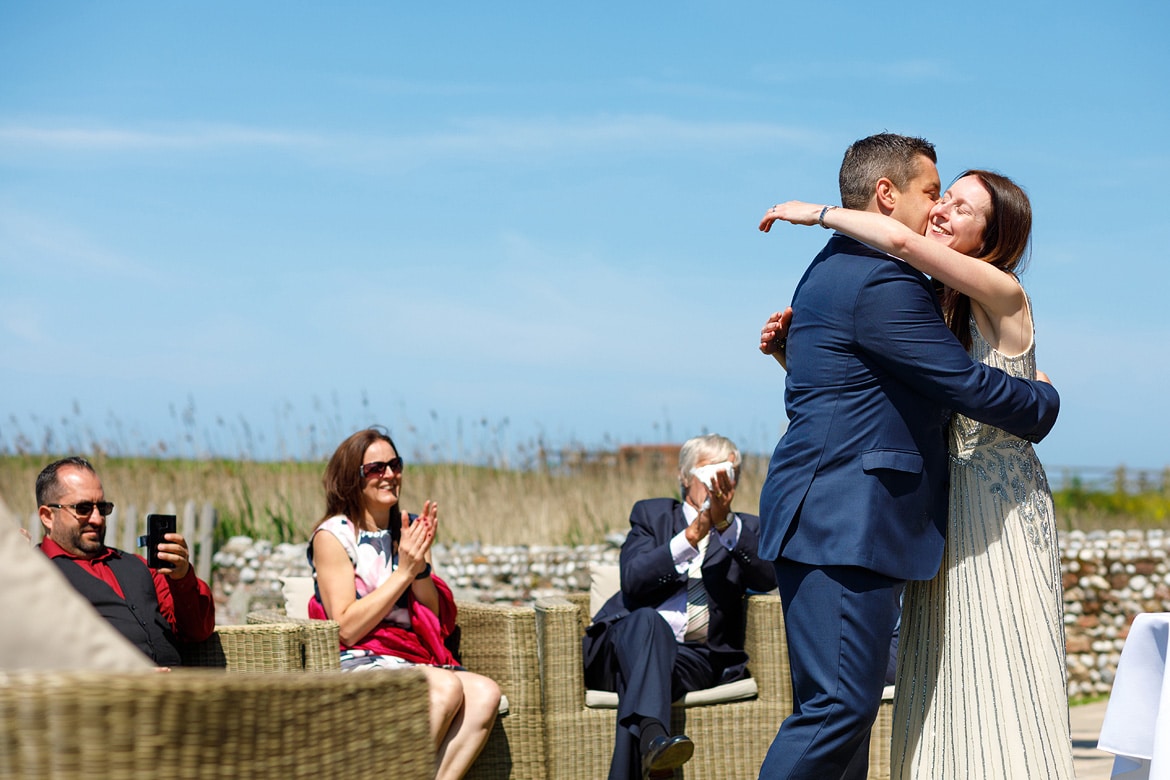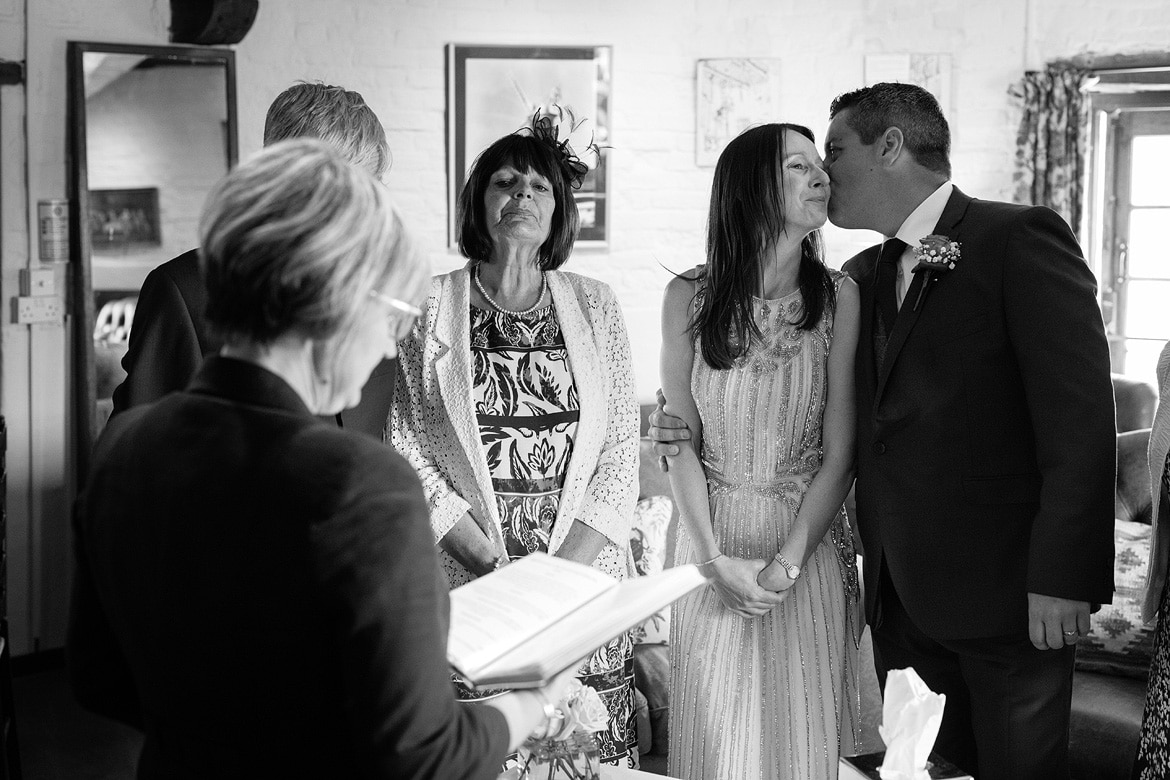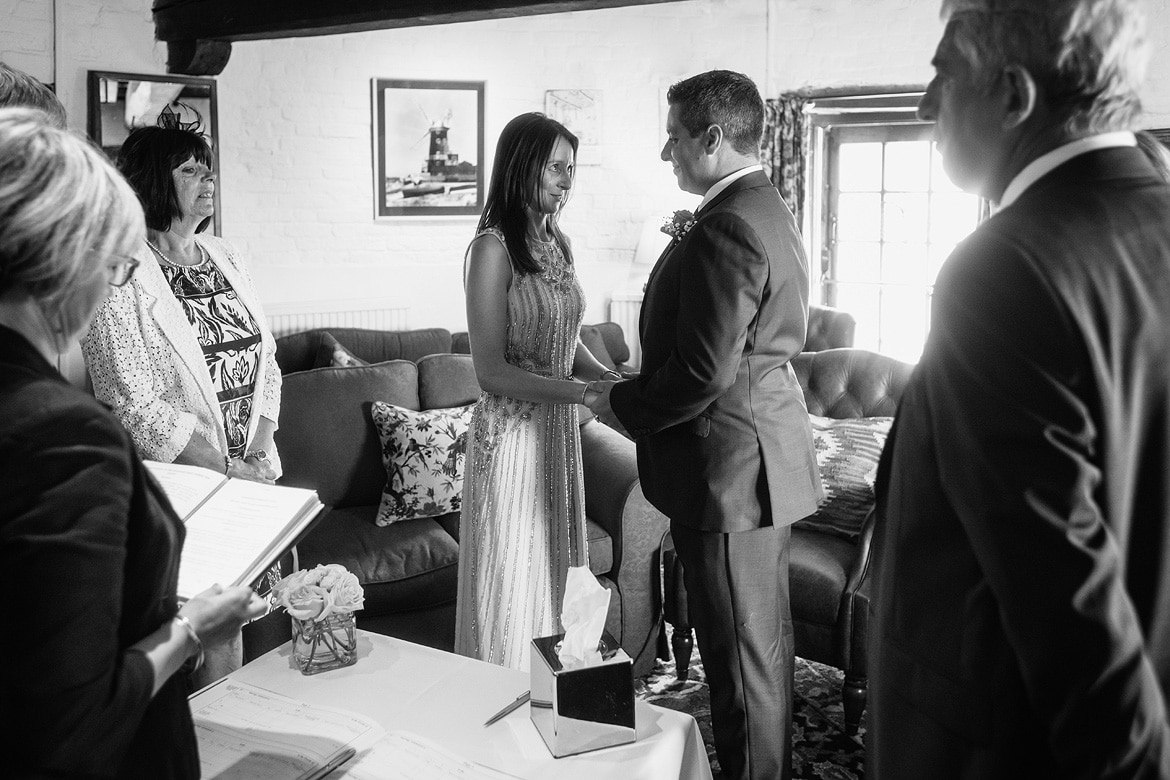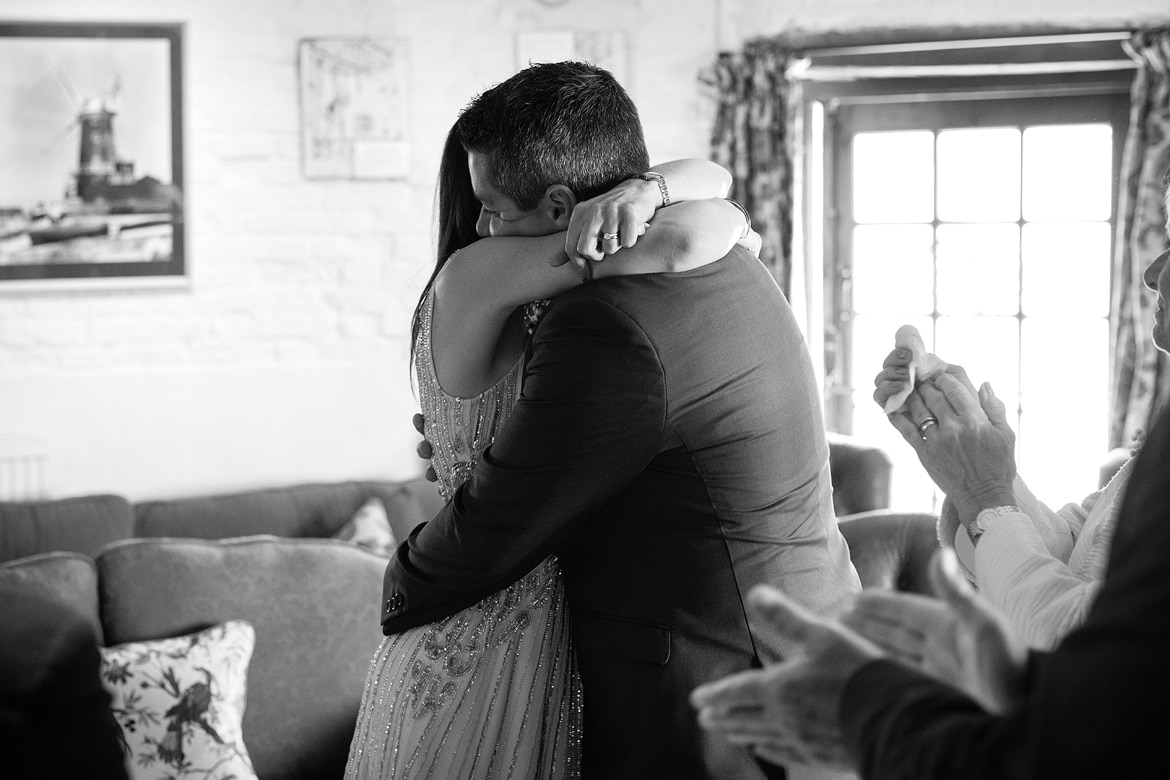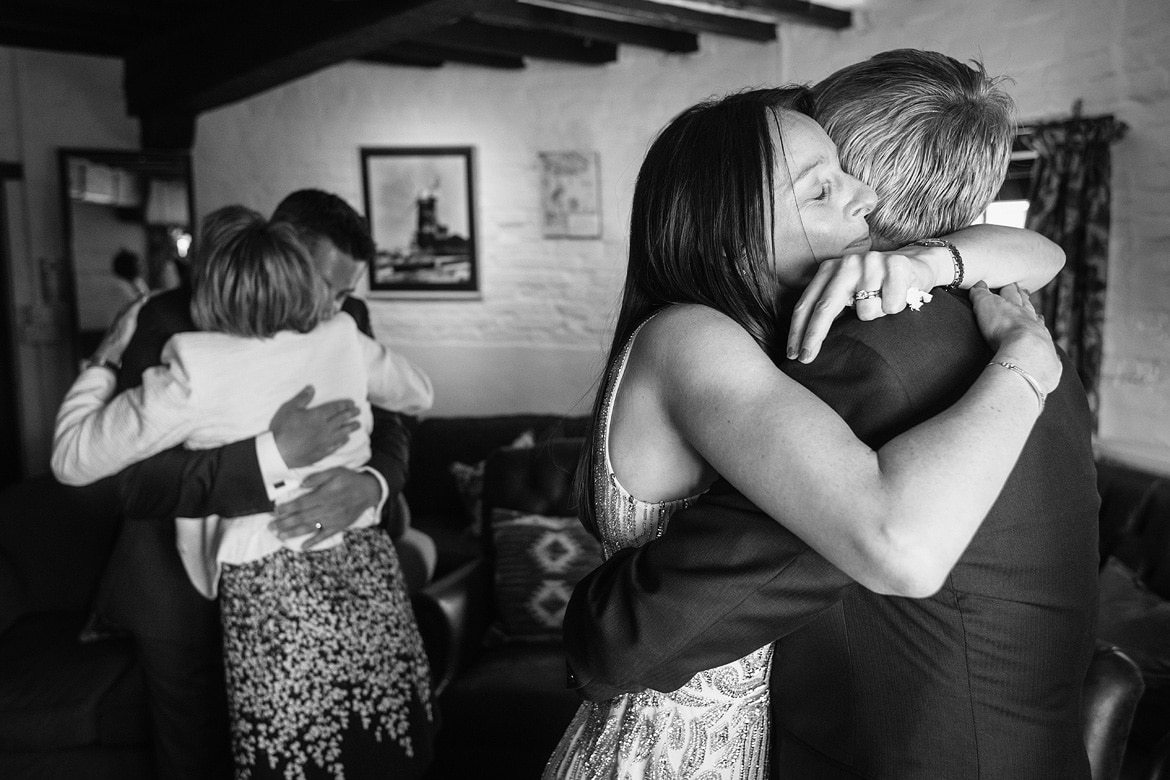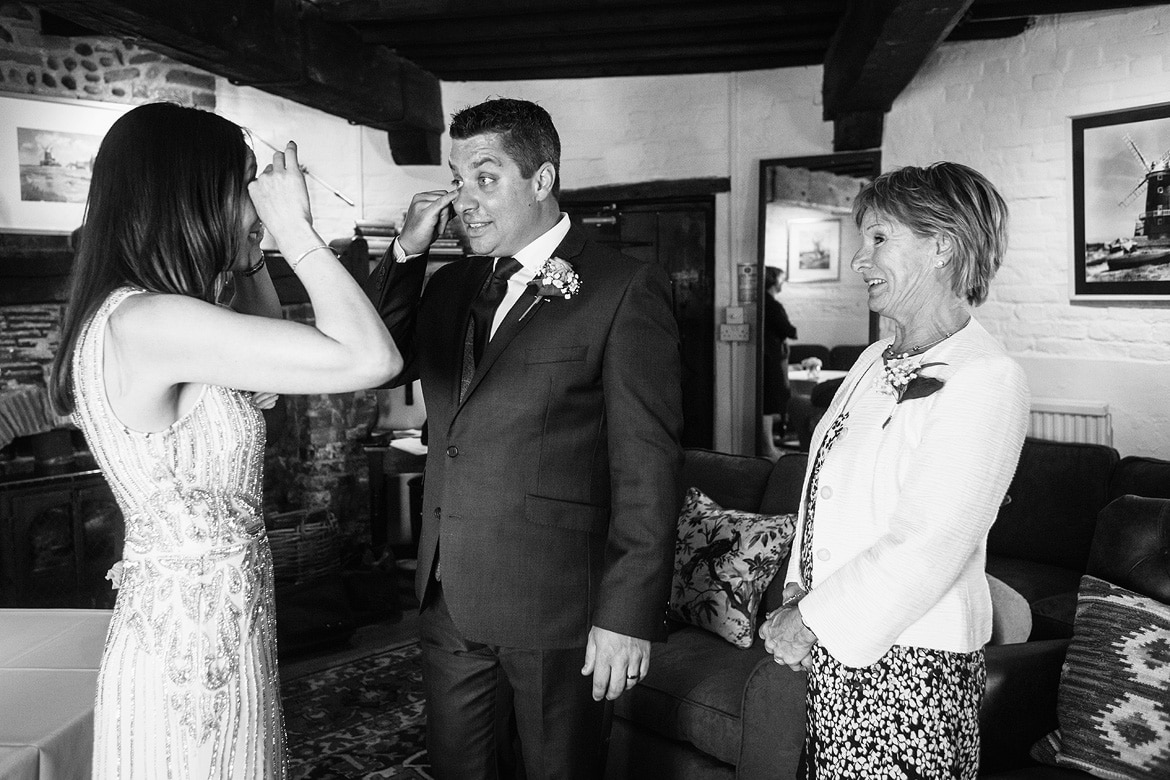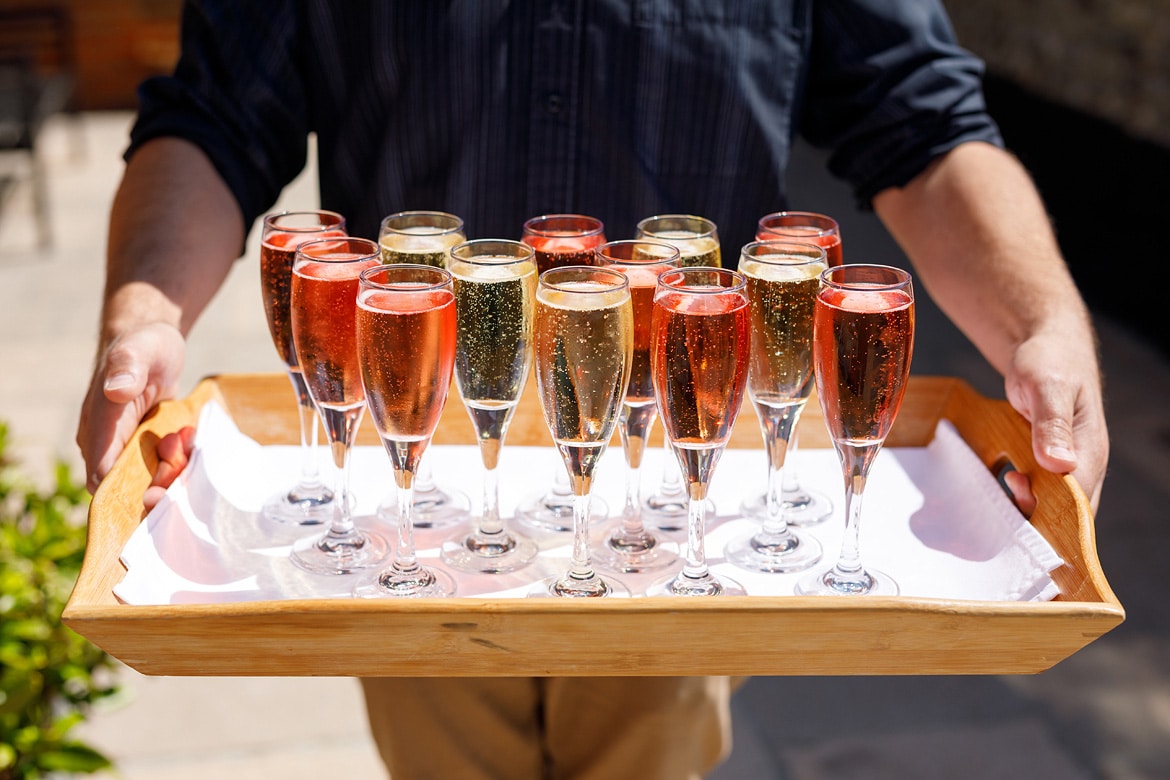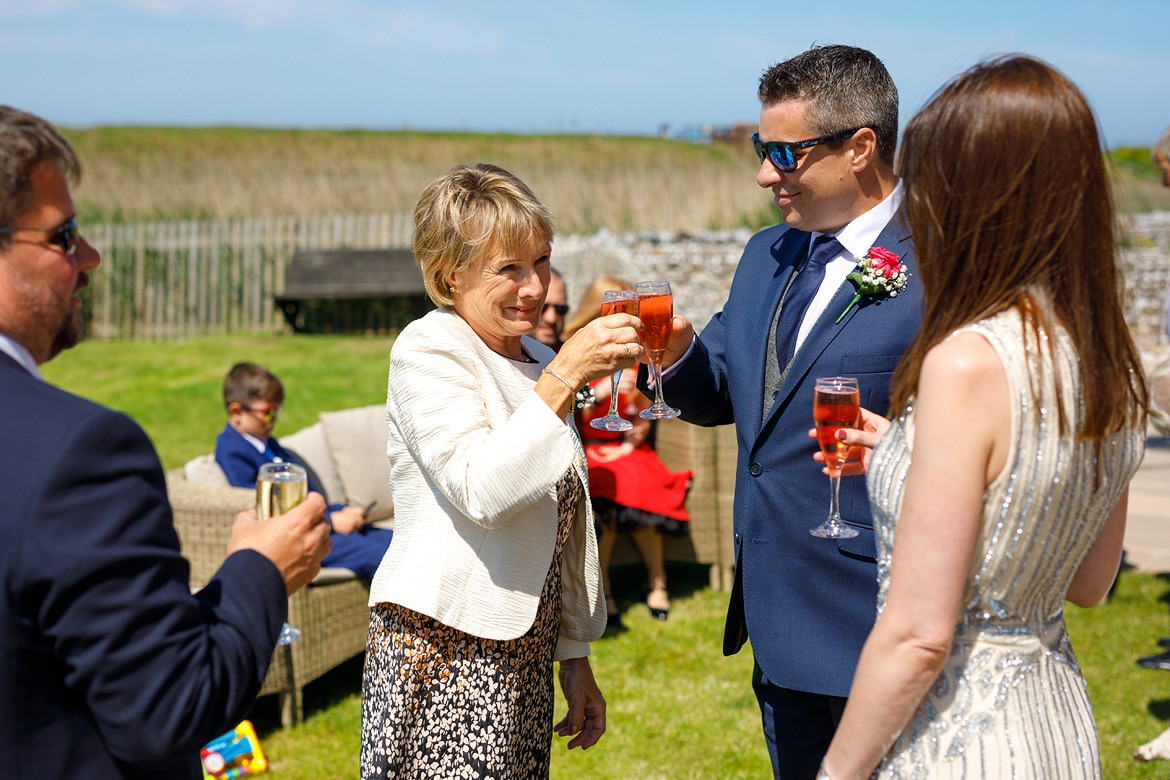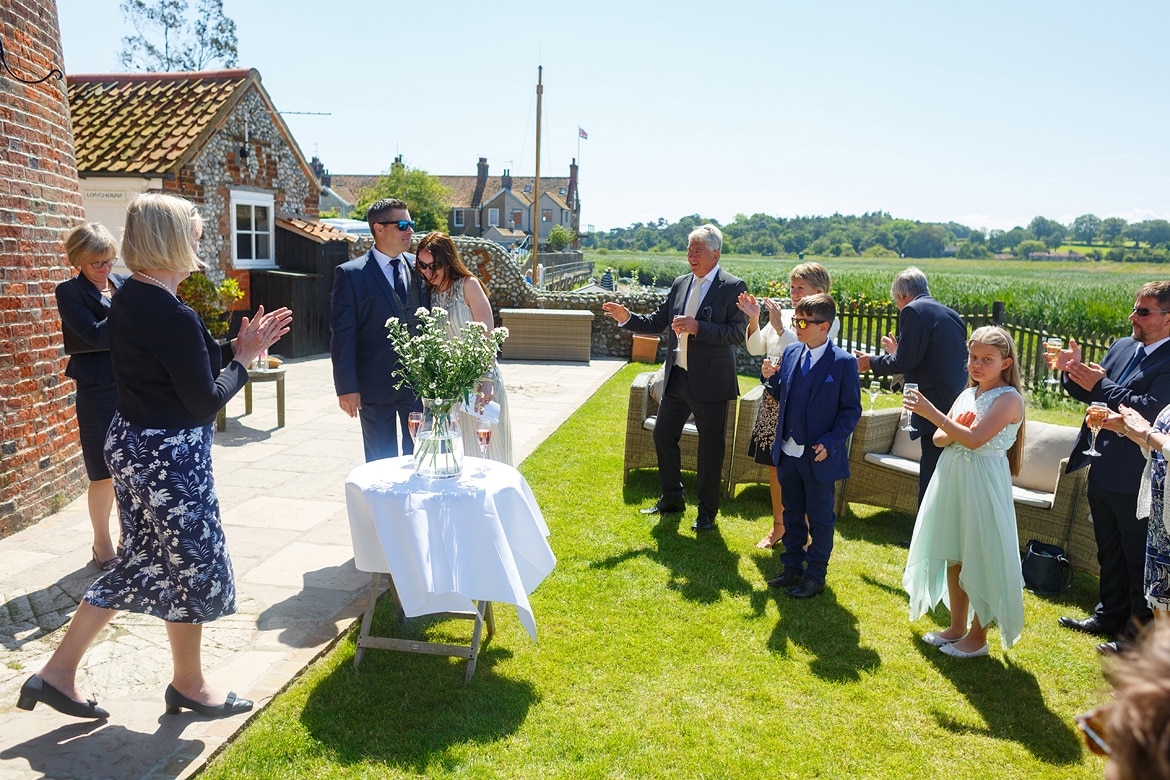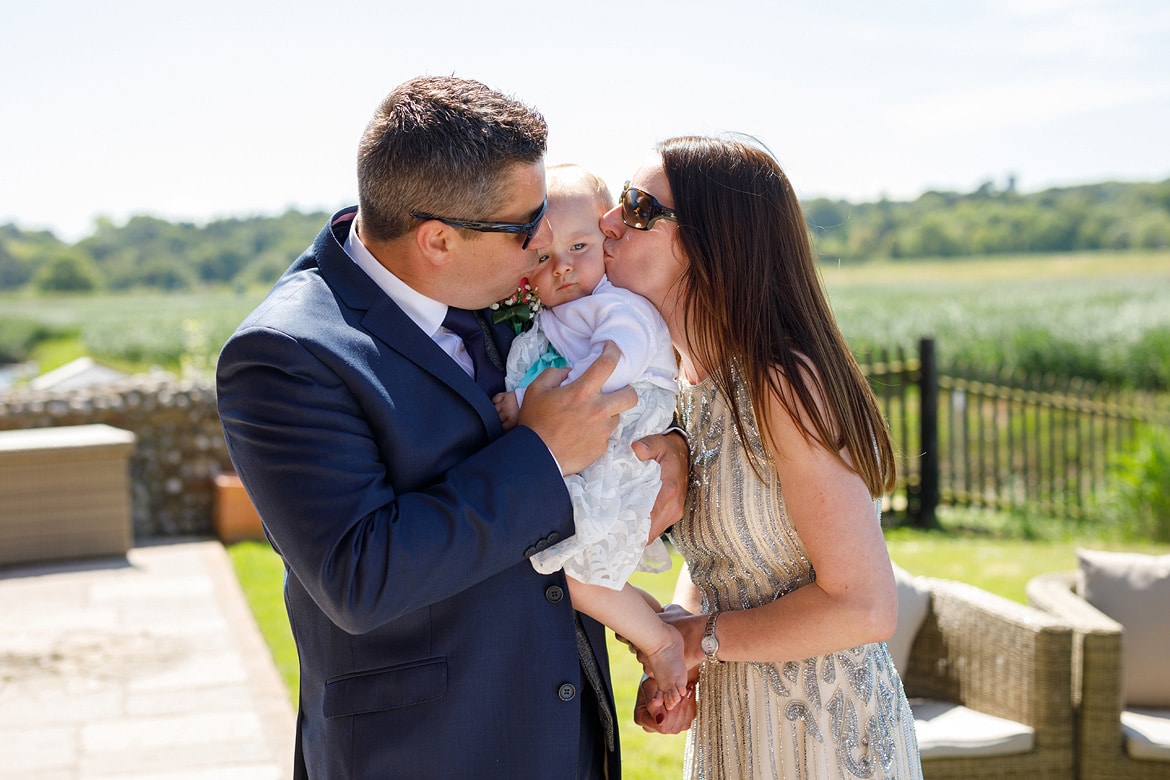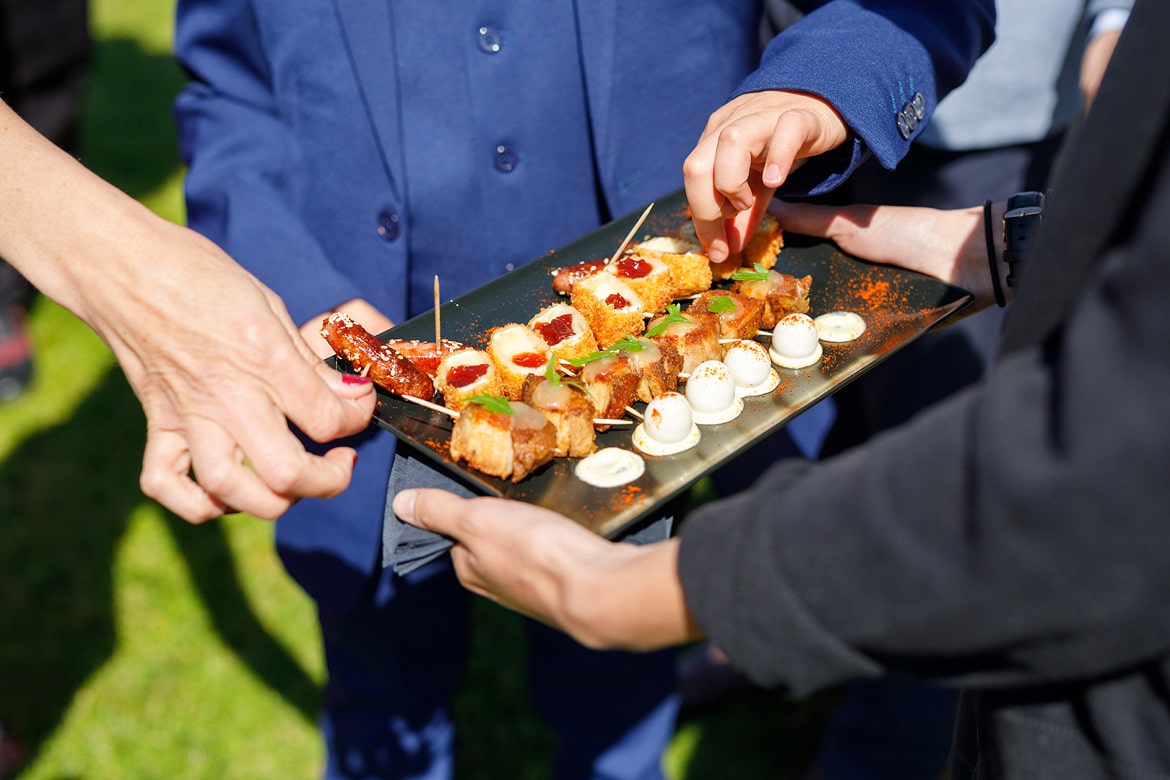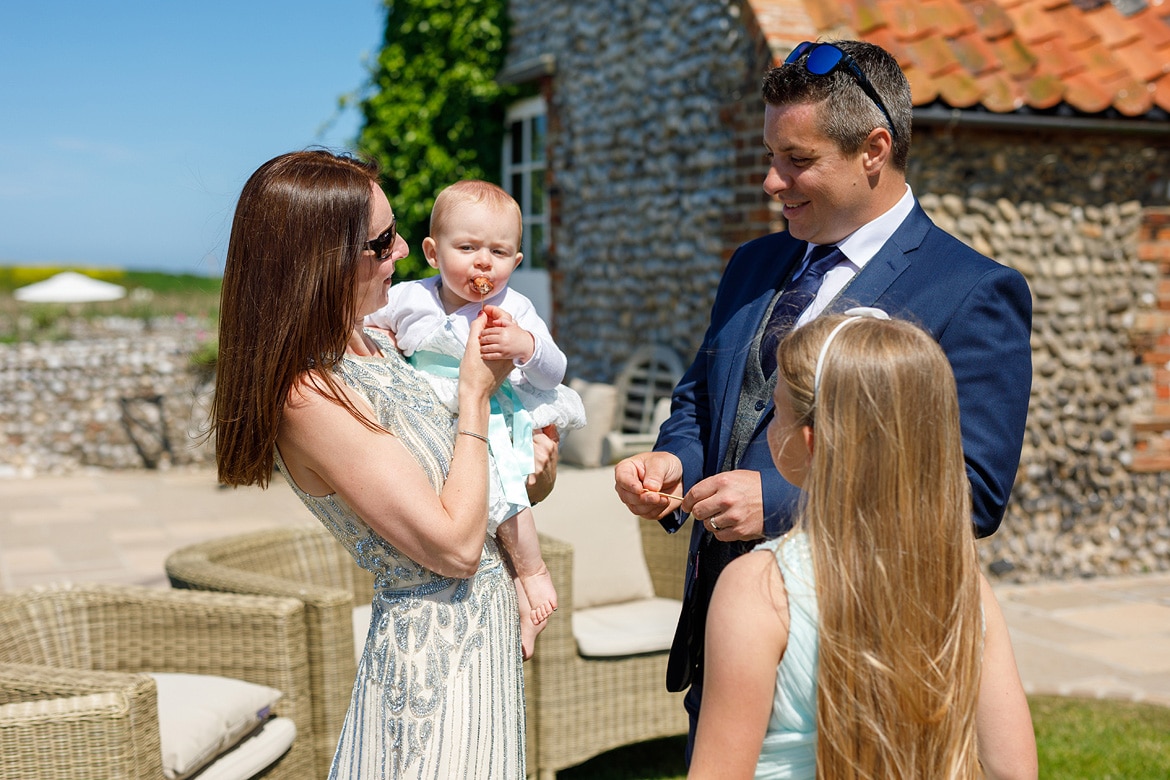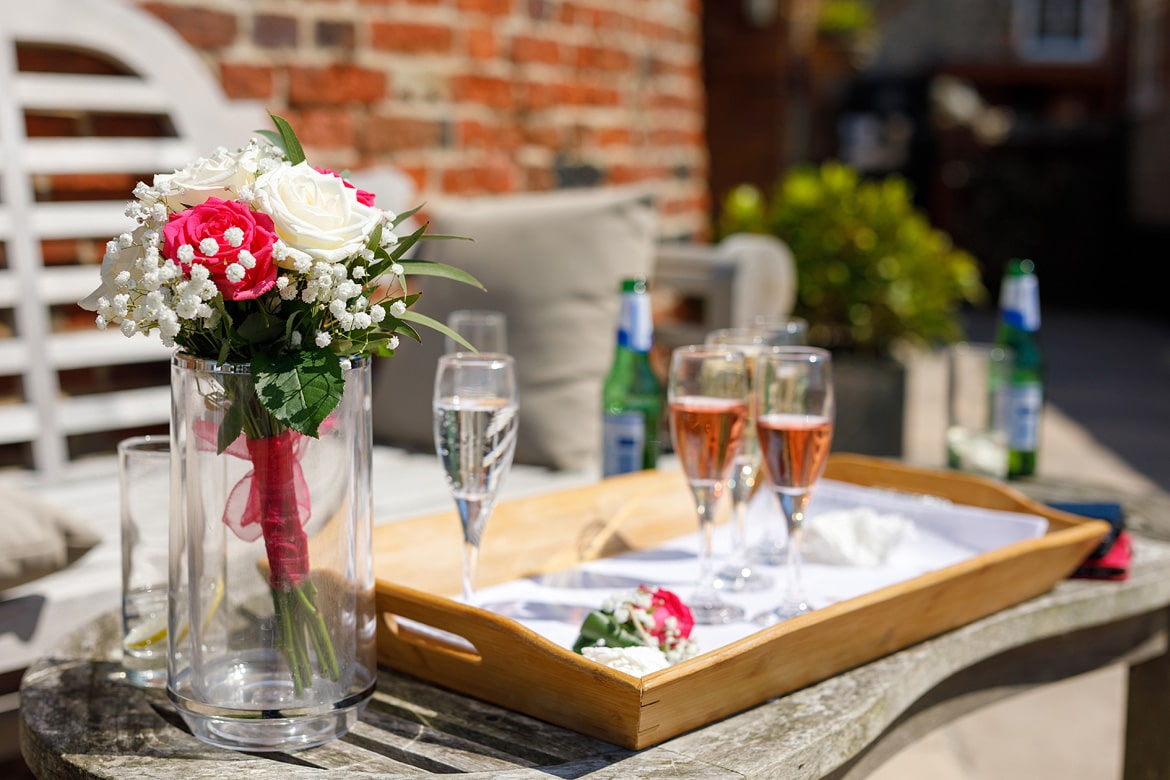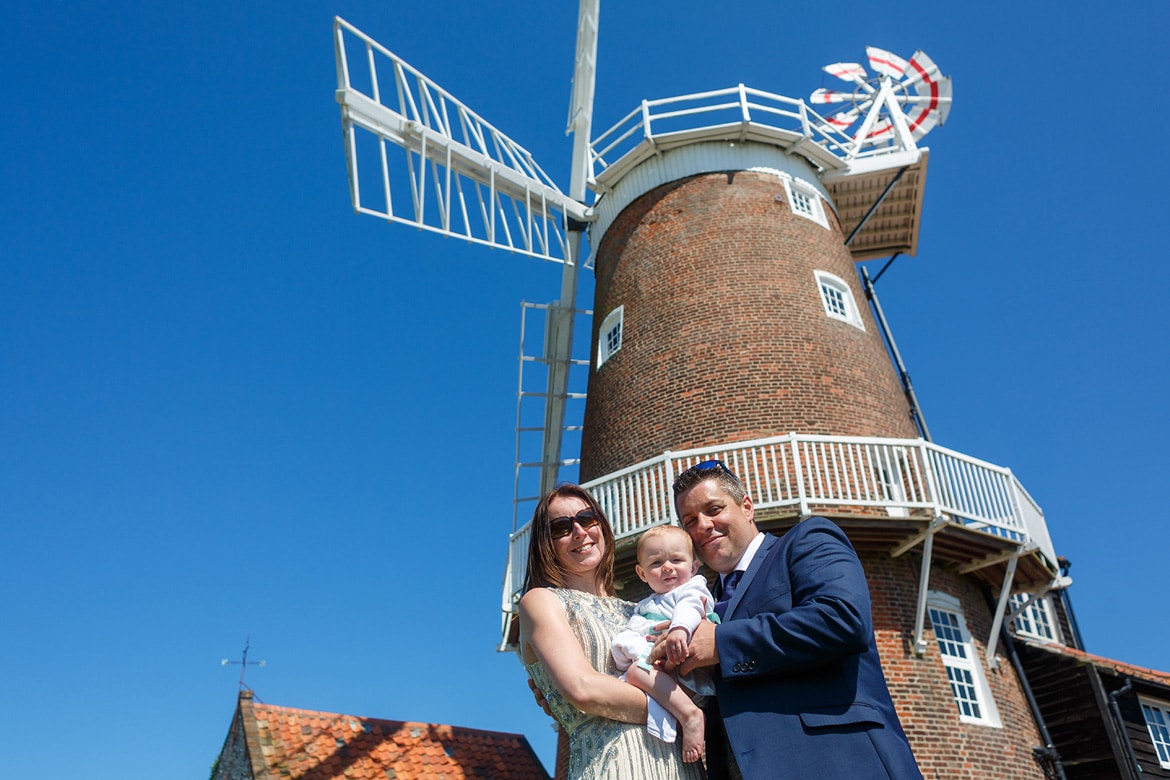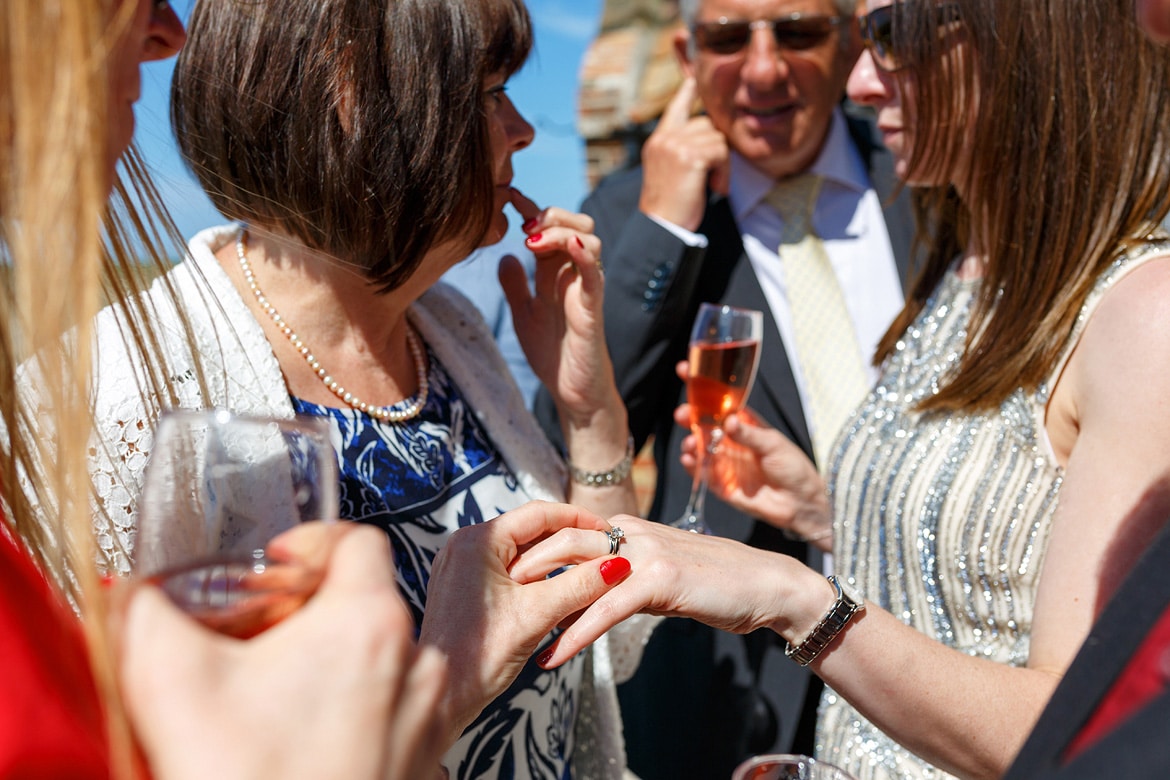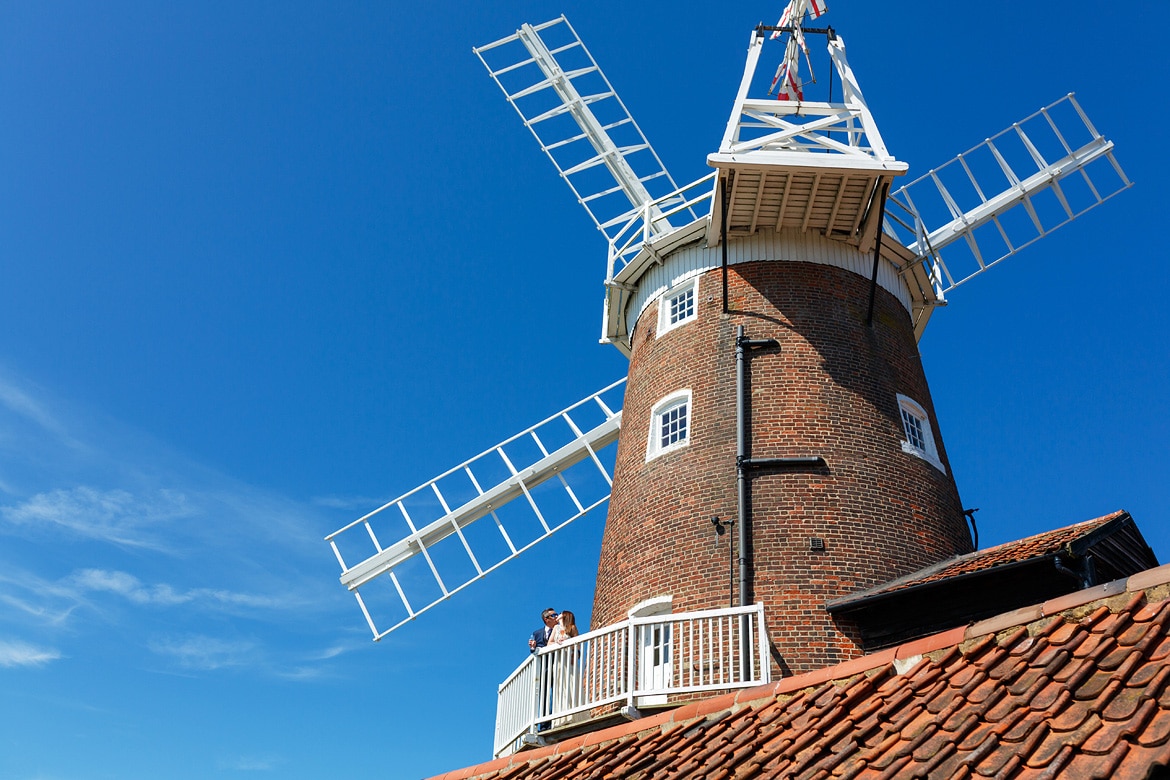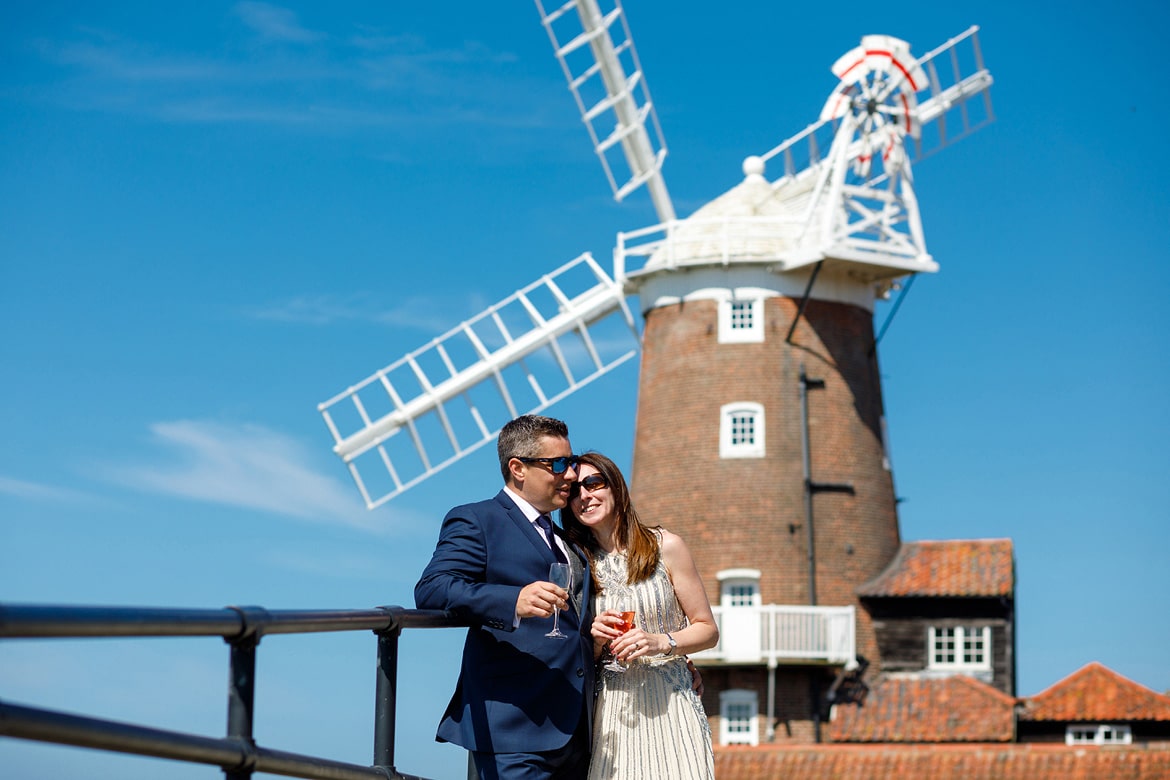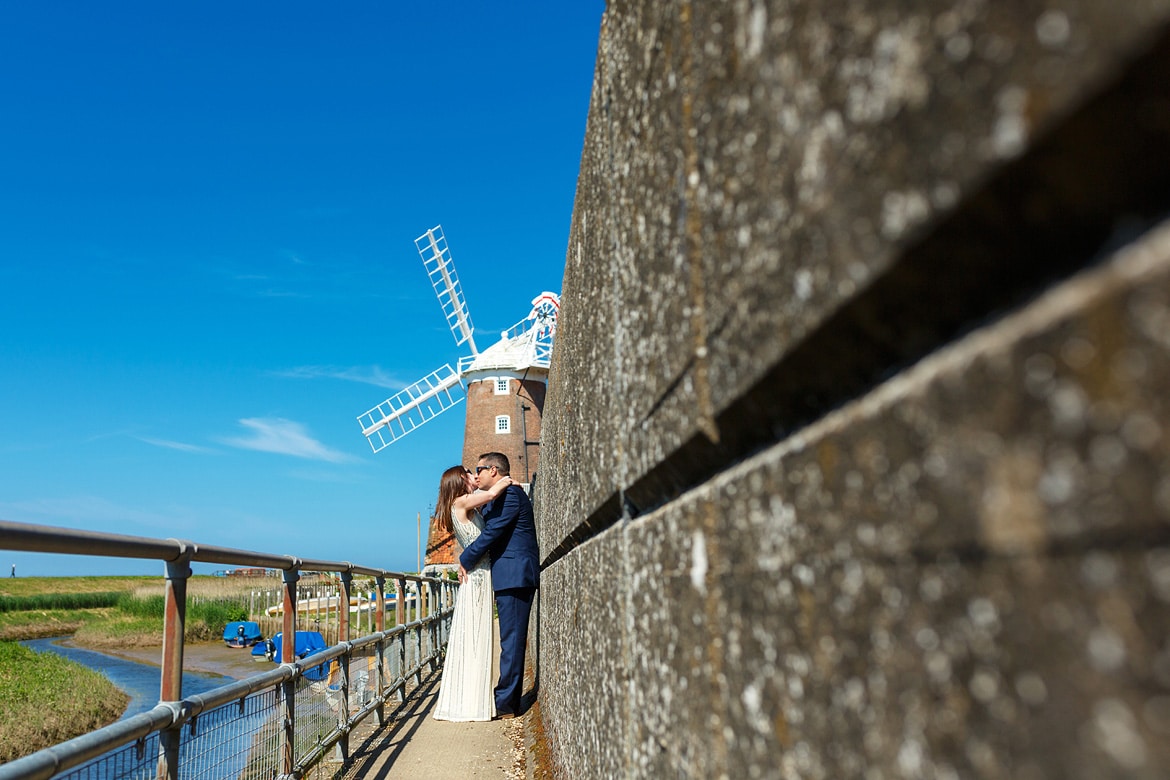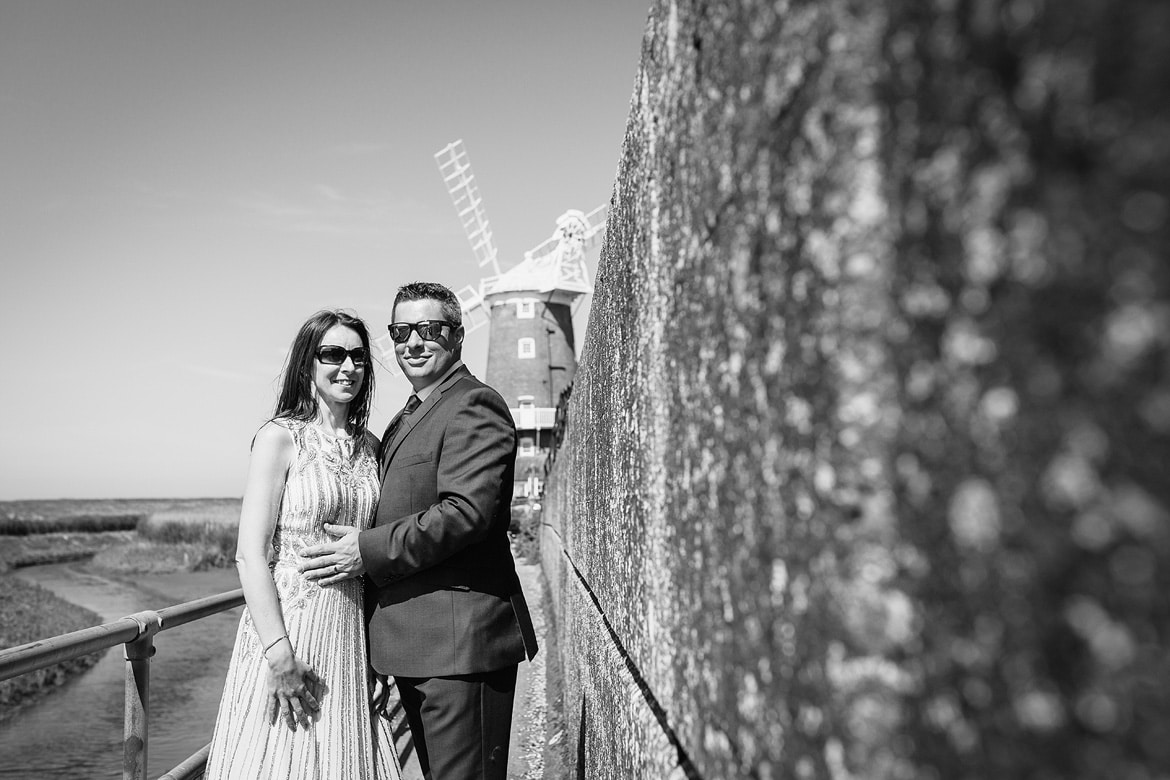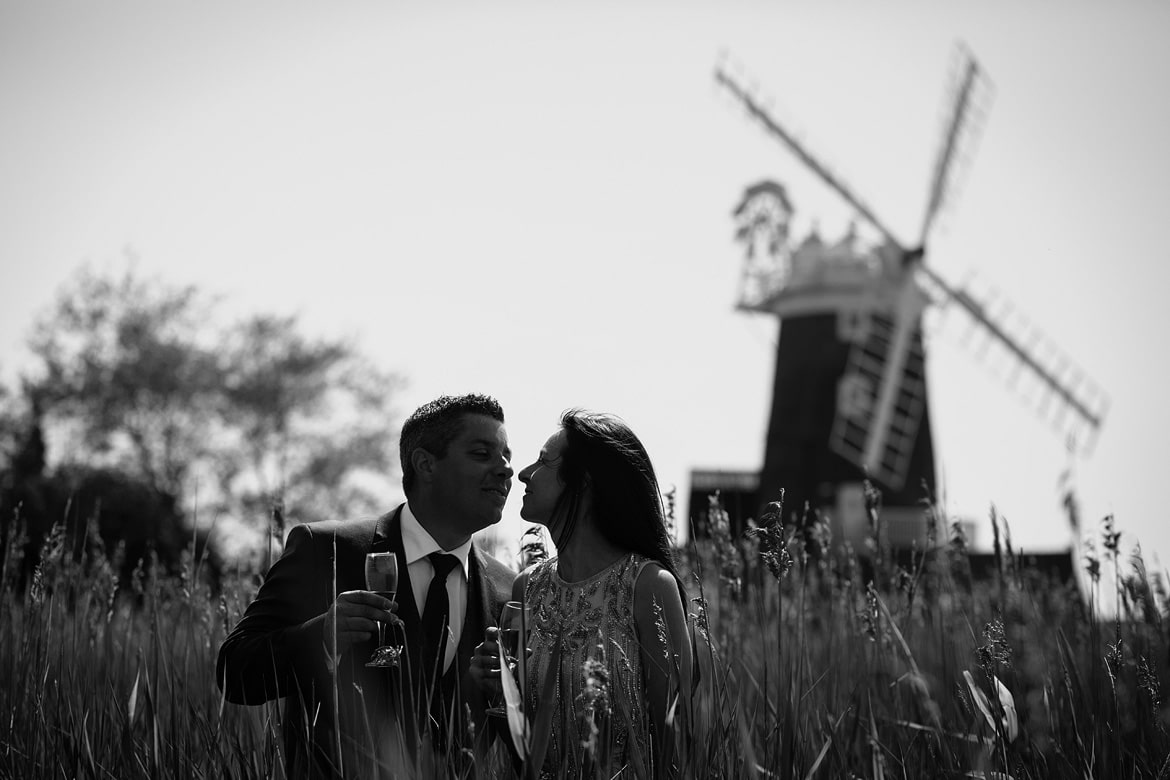 To see more great wedding photography in Norfolk and Norwich