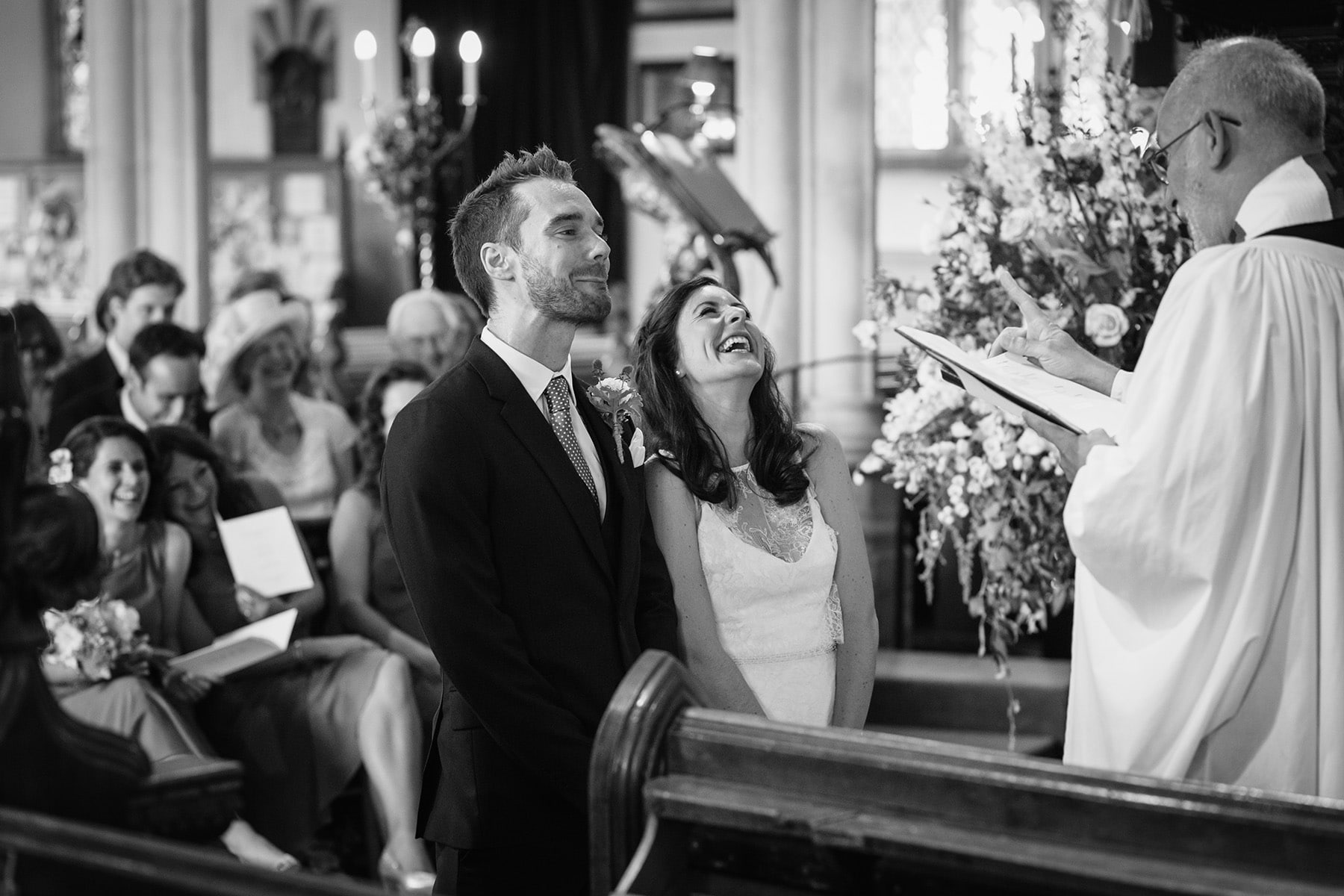 Bruisyard Hall Wedding Photography - Caroline and Giles
Suffolk Wedding Photographer
Another scorcher at the weekend for Caroline and Giles' summer wedding at Bruisyard Hall in Suffolk. After a last minute text from Caroline on the way to her preparations I changed course to start with Giles who was getting ready with his groomsmen at the Brudenell Hotel on the seafront in Aldeburgh before heading off to Caroline's parents house just a bit further down the front – great views of the beach for everyone getting ready today.
Giles seemed in a bit of hurry to get married, pre-empting the vicar not once but twice during the ceremony at the very lovely parish church in Aldeburgh. After a charge through the confetti storm Caroline and Giles headed off in their classic Rover for a glass of champagne and a few photos on the beach before heading off to join their guests for their reception at Bruisyard Hall. I have to give a nod to Giles' two best men, a couple of great speeches … if a little close to the edge. After the wedding breakfast we went for a walk in the grounds for a few couple portraits before returning to the barn for the band and the dancing. Just about a perfect summer wedding.
Congrats Caroline and Giles!