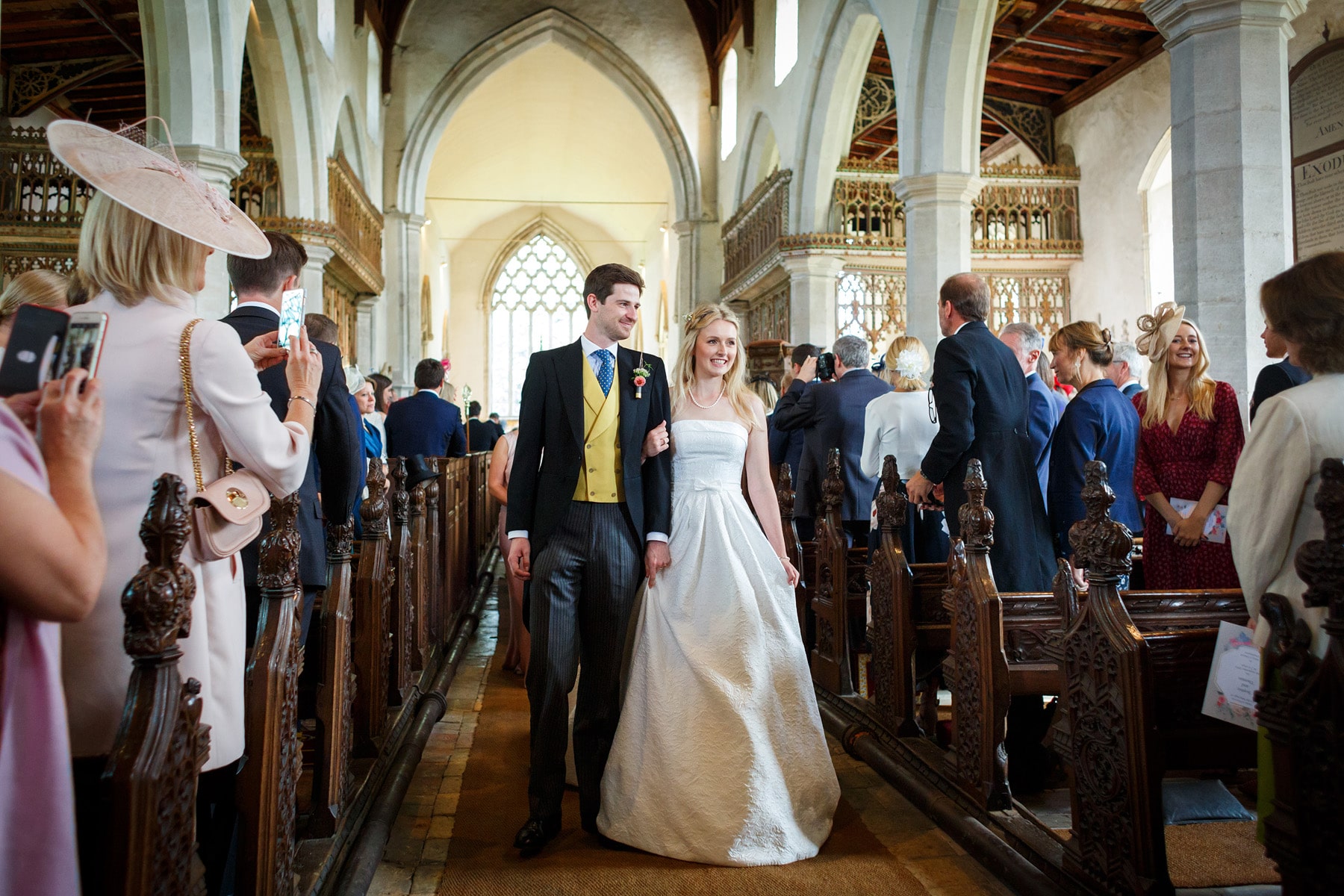 Autumn wedding photography | Sophie and Tom
Framlingham Wedding Photographer
Just the perfect weather for Sophie and Tom's autumn wedding held at Sophie's parent's house – warm, blue skies, just a hint of autumn colour in the trees. I started with the girls in the morning and caught my first sunlit glimpse of the marquee set up in the field below before heading into the busy preparations of Sophie and her six bridesmaids. Everything was calm in the house and running to schedule and before I knew it Sophie was in her dress – which had been kept secret from the rest of girls. There was an emotional big reveal at the bottom of the stairs with a few tears challenging the makeup artists work!
I left for the short drive to Dennington church to meet up with Tom and to catch a few of the wedding guests arriving. The bridesmaids soon made a noisy entrance in a gun cart pulled behind a tractor, quickly followed by Sophie and her dad in a beautifully restored Range Rover. They were actually a bit early so there was a short wait for the final guests to arrive before Sophie and her father walked into the church to greet Tom at the altar. Their vicar wouldn't allow any photography during the service so I twiddled my thumbs until the end of the ceremony. Sophie and Tom made their way through the confetti tunnel and then off to their reception.
I got the chance to get a few details photos of the marquee before the guests arrived, followed closely by Sophie and Tom's arrival under the disused railway viaduct at the entrance to the wedding reception. A few drink and canapes later we took some family photos near the viaduct and then it was into the marquee for some heartfelt speeches before the wedding breakfast. An autumn wedding might be a little chilly in the evening but Sophie and Tom lucked out again and we were treated to a fine evening with a fire pit for a little warm if anyone needed it. After a drinking ritual and song that I had no understanding of… it was into the first dance and the rest of the evening.
A great autumn wedding day with great people in a beautiful setting, perfect. Congrats Sophie and Tom!