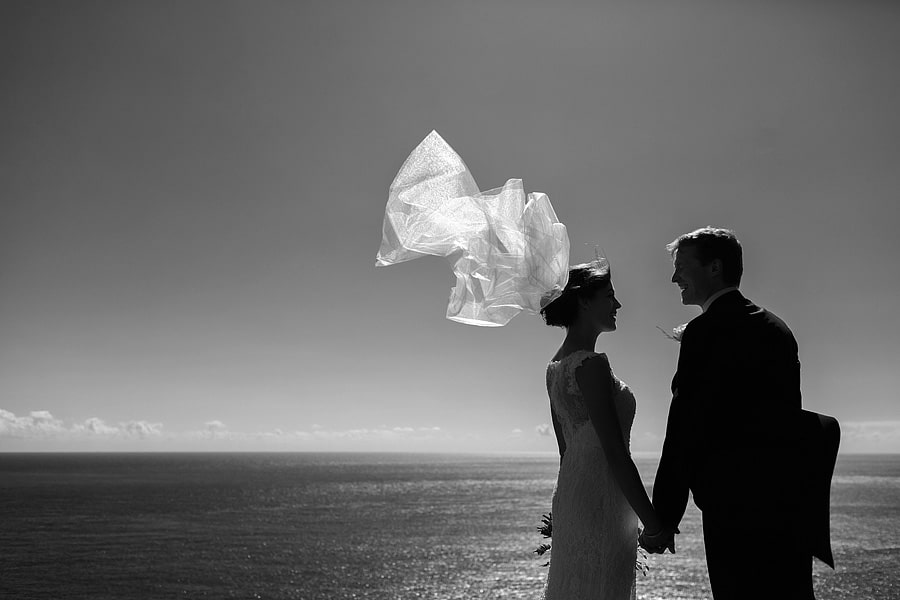 A Guernsey Wedding - Jessica and Andrew
It must be pretty tough to get lost on an island five miles wide eh? If you're travelling to Guernsey think again! After landing on Friday, my first thought was to go recce Jessica's parents place and the church – I pretty soon realised that Guernsey postcodes don't match up to real world locations on a map … after driving around for a couple of hours I gave up and retired to my hotel (thankfully on the map). After a little detective work on the internet that evening I left the hotel the next day with what I thought was a good idea where the house was … wrong. Thankfully a helpful local set me right and I got to the house in good time.
A glorious day was in prospect, blue skies and warm sun – a bit different to the two days of torrential downpour that had made the final wedding preparations a bit of a misery and held up some of the guests flying in from Gatwick. All was calm at the house, well Jess and the girls were calm – I don't think I saw Jess's dad stop for a minute with all the last minute jobs. A quick hop over to St. Peter's church to say hello to Andrew and grab a few shots before Jess arrived and into the ceremony. After the service it was straight through the confetti, into the car and off to the coast for a few photos on the clifftops.
Back to the house and time to bask in the afternoon sun before the speeches and wedding breakfast in the beautifully decorated marquee. Kudos to Andrew's best man, only the second wedding he had been to and he pulled a great speech out of the bag.
On to the dancing and all too soon time for goodbyes – there were lots as this is the third family wedding I've photographed – Andrew's sister Hayley's wedding to Alex was the first in 2008, then Lindsay and Pete in 2009 and finally Andrew and Jess in 2015. Although maybe not finally … Jess has two brothers …
A big big thank you from me to Hayley, Alex, Lindsay, Pete, Andrew, Jessica and mum and dad Barbara and David – thank you for inviting me along to three great wedding days and trusting me with your family memories, it's been an absolute pleasure.
Congrats Jess and Andrew!