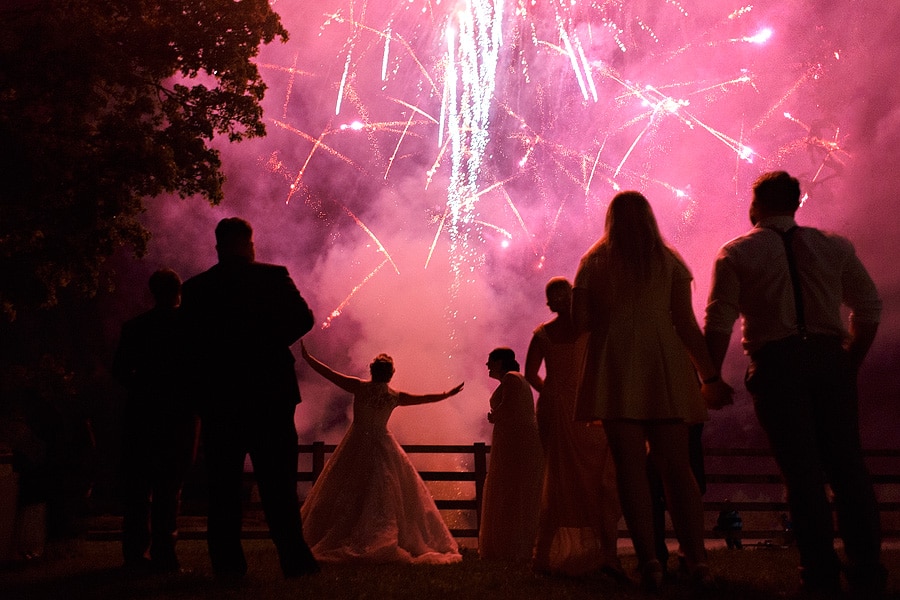 Spring Wedding Photography - Victoria and Ross
It's not that often I'm asked to stay right to the end of a wedding, but when the wedding is as action packed as this one I'm really glad Victoria and Ross asked me to. It's also unusual I work with a second photographer as well and I couldn't ask for a better one than my wife Suzanne.
It was all looking a bit grey and chilly when we split up in the morning to cover the final preparations but as everyone arrived at All Saints church in Hartford the sun broke through and we were all set for perfect spring wedding weather. We were only allowed to sneak a few photos during the service before it was out into the sunshine again. As the guests boarded Routemaster buses to take them to the reception, Vicci and Ross laid flowers on her grandmother's grave followed by a few photos on the riverbank.
Vicci's father Mick had obviously spent an enormous amount of time creating the perfect setting in his gardens for their marquee reception, everything looked stunning and with the perfect weather to enjoy the grounds. As everyone was enjoying the wedding breakfast the first of a few surprises began – singing waiters really got the party going. After the meal it was straight into the cake cutting and Vicci threw her bouquet before the band started for their first dance. The band (Off the Cuff Wedding Band) were fantastic – the floor was full all night long.
More surprises followed as Mick gave a little presentation about Vicci and Ross' honeymoon in Bora Bora to a very excited Vicci, more dancing and then some amazing fireworks. A lot more dancing … I don't where they all got the energy from … and shortly after midnight we were off. An amazing day!
Congrats Vicci and Ross! x