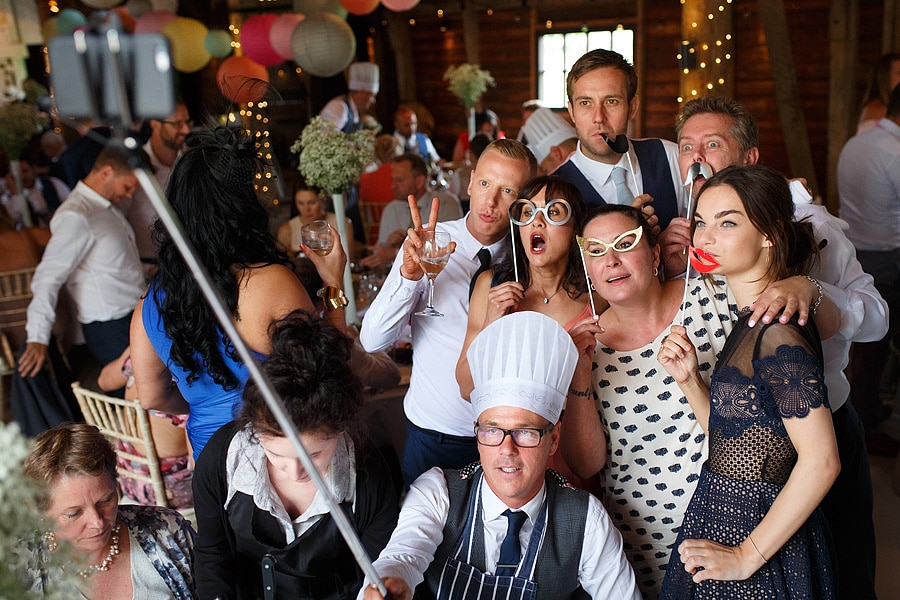 Preston Court Wedding Photography - Sam and Gez
An Essex crowd at a Kent wedding, it was always going to a raucous affair, so many selfies … 🙂
Things were pretty chaotic when I arrived to catch the last of the boy's preparations in Sandwich, and Gez quickly escaped to go and pick up his car. Which happened to be right next to where the girls were getting ready. With six bridesmaids, a flowergirl and Sam applying the finishing touches it was a little chaotic there as well! The girls got Sam in her dress on time though and I left for the venue to await their arrival.
It was my first time shooting a Preston Court wedding, it's a beautiful spot with lots of variety in the manicured grounds, fairground rides and a quirky barn dressed at either end with front of huge fairground organs. Sam and Gez chose to have an outdoor ceremony on an island ringed by a lake and as I arrived the weather was on a knife edge following torrential downpours the previous day. Sam and the girls arrived in a VW Beetle and matching campervan and chased the rain away.
After the ceremony the rest of the day was spent playing on sideshow games, riding the carousel and taking lots and lots of selfies, forget disposable cameras – a selfie stick for every table was the order of the day.
I've always said that it's the people that make a wedding great and Sam and Gez's guest certainly knew how to have a great time. I had a grin on my face the whole day.
Congrats Sam and Gez!