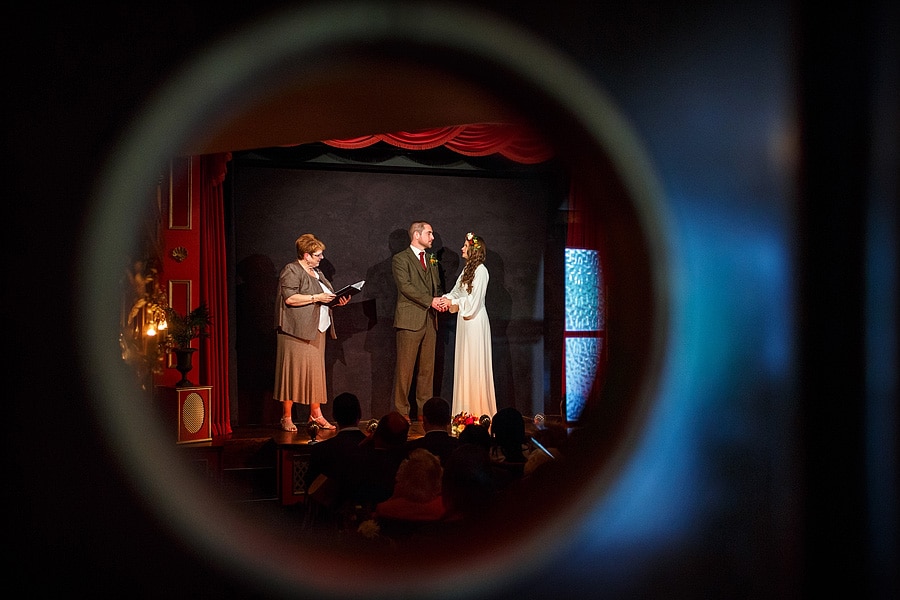 Southwold Wedding Photography - Lucy and Ed
Maybe the one of the tiniest wedding venues I've worked in, but where would be more appropriate for a couple of playwrights to be wed than the stage at the Electric Picture Palace in Southwold? It's easily missed in a suburban backstreet, but squeeze through the doors and you step into a miniature bygone world. Throw in a Roy Orbison 'hymn', a singing bridesmaid and a hidden organist and Lucy and Ed's ceremony was quite a special event.
After the ceremony and a chance for everyone to congratulate them outside it was off to their village green for a marquee reception decorated and catered in a similar eclectic style. After the speeches it was time for a treasure hunt for the cake which had been hidden by the bridesmaids with clues scattered around the room and amongst the guests. A great day to be part of !
Congrats Lucy and Ed !