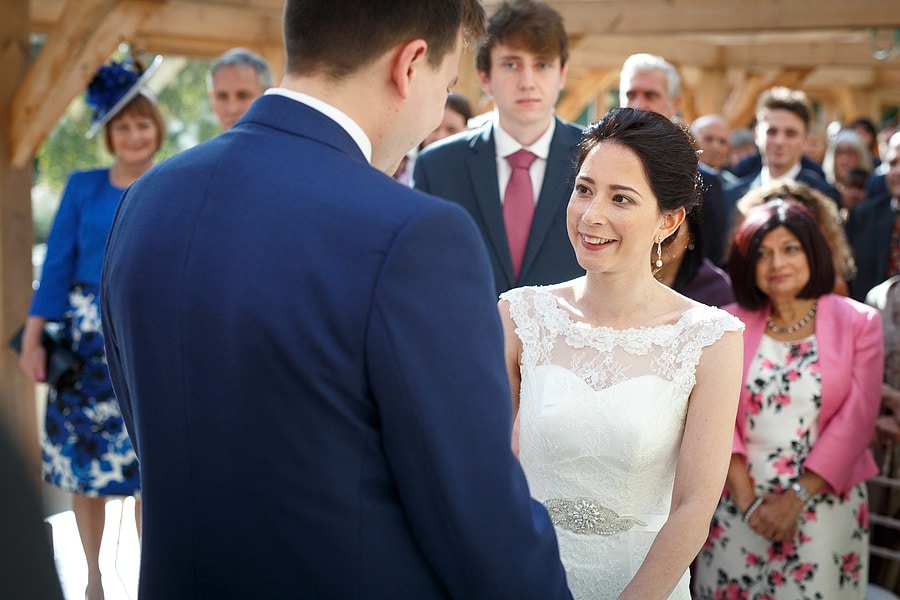 Married at Gaynes Park - Joely and Tom
Perfect autumn weather for Joely and Tom's wedding last weekend, bright and sunny with the leaves just starting to turn on the trees, ideal for a Gaynes park wedding.
Joely and Tom's parents live just minutes from each other in Barnet so I had to brave the M25 to spend a short time with each family for the end of their preparations before heading off to Gaynes to catch guests arriving. Joely and the girls got her into her dress just around the corner in the Apple Loft Cottage. As is the custom at Gaynes, Joely's trip down the 'aisle' was a short walk through the gardens into the Orangery for their sunlit ceremony. Drinks in the walled garden followed, rain threatened but we got away with just a few spots before it was time to head to the Gather Barn for their reception and speeches. In the evening the guests messed about in their VW photobooth while the barn was turned around for the evening and then everyone returned to the barn for the cake cutting and dancing.
Congrats Joely and Tom!