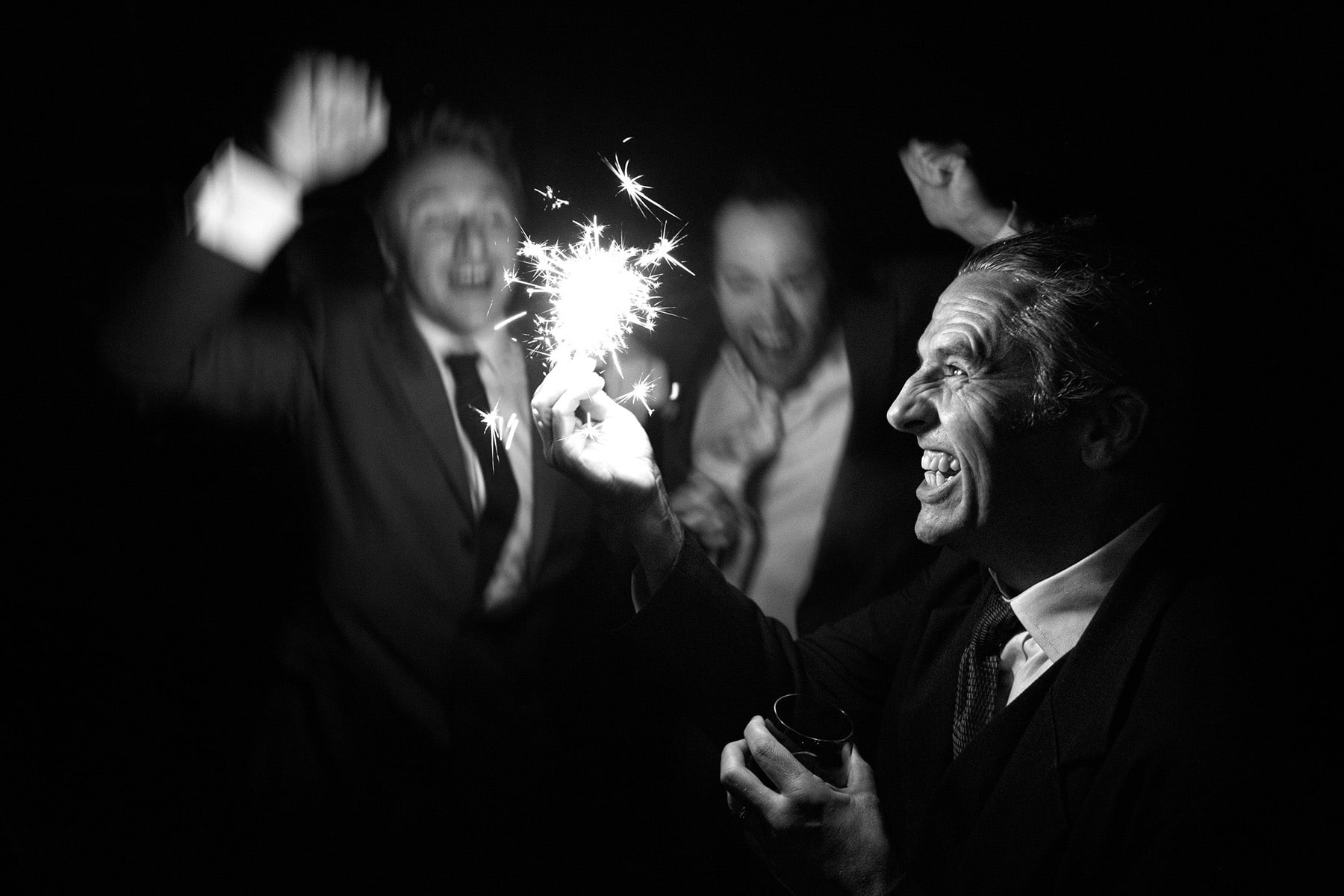 This week I was honoured to be featured on the Moment Junkie website – it's a site run by documentary photographers that highlights the best in unposed natural wedding photography and wedding photographers.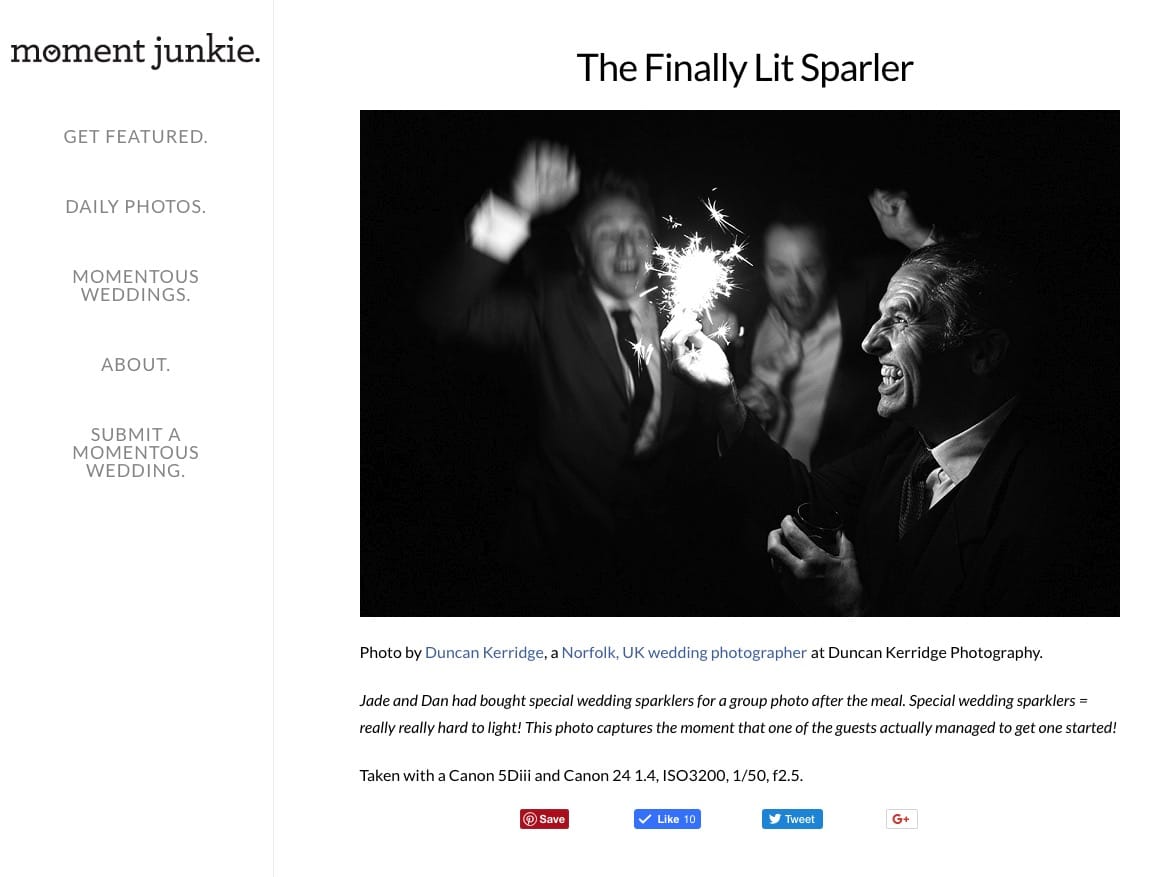 This image was captured at Jade and Dan's Kingscote Barn wedding several years ago. Each guest was given a sparkler or two during the wedding breakfast. They were special wedding sparklers shaped like hearts. As table decorations they were great, as sparklers they were rubbish! They took forever to light and once lit they only burned for a few seconds. I had taken some wide shots of the whole wedding party with a few sparklers lit from above and decided to drop down and focus on some individual guests. I stuck with this group of three guys while they struggled to get one of the sparklers lit. There was much jubilation when it finally took!
I love the triumphant expression of the guest holding the sparkler and the limited amount of light thrown off by it provides dramatic lighting for his face. The guys in the background are clearly overjoyed that their efforts have been successful and the slow shutter speed I used to shoot in the low light have blurred them slightly as they jump for joy. One of my favourite photos taken at a wedding – if only for the effort that went into making it!