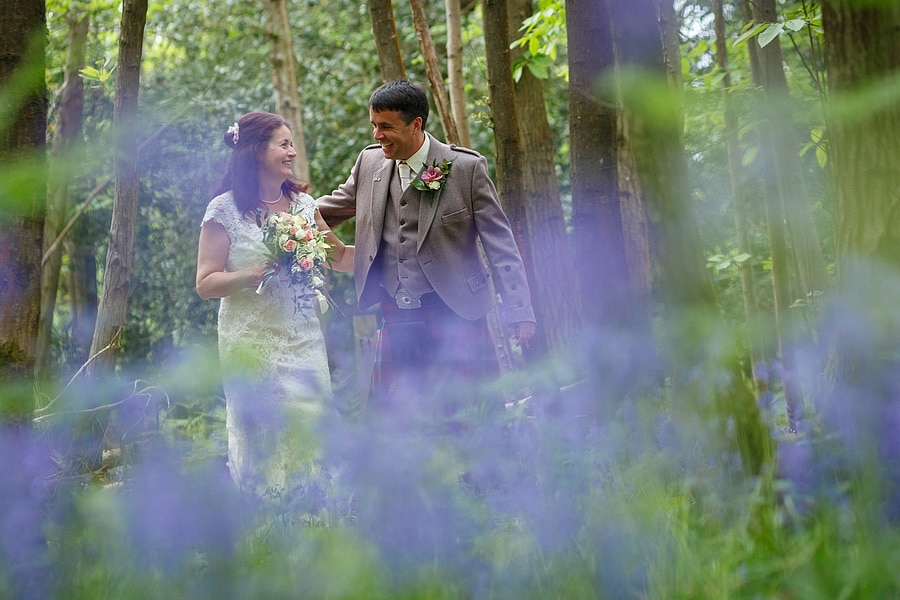 Bluebell Line Wedding - Jenny and Colin
I knew this wedding was going to be a little out of the ordinary – after photographing Laura and Russ's unique Kent wedding last year Laura's mum Jenny got in touch about shooting her wedding to Colin in 2015. Colin and Jenny had met on a train across Europe so they thought it was only fitting some of their day would be spent on one!
After a few hellos and a little time to take some photos of the preparations it was onto a vintage double decker with Colin for the trip to Buxted Methodist Chapel. Jenny was piped in by Colin's dad for their blessing and the music continued with a tearful Laura playing an amazing rendition of Lord of the Dance on the flute accompanied by Russ on the guitar.
It was back on the bus after the ceremony and off to A.A.Milne country for a walk through Ashdown Forest down to Poohsticks bridge. It turned out the bridge was a little further down the track than Jenny and Colin had remembered so they stopped halfway for a picnic in the woods. Some couple shots in the bluebells were interrupted by Jenny's photobombing family before we walked the rest of the way to the bridge.
Back on the bus to Sheffield Park, home of the Bluebell Line and the steam train that we would end the day on, but before that it was time for speeches and some more music from Laura and Russ and The Proclaimers Colin's parents.
Congrats Jenny and Colin!