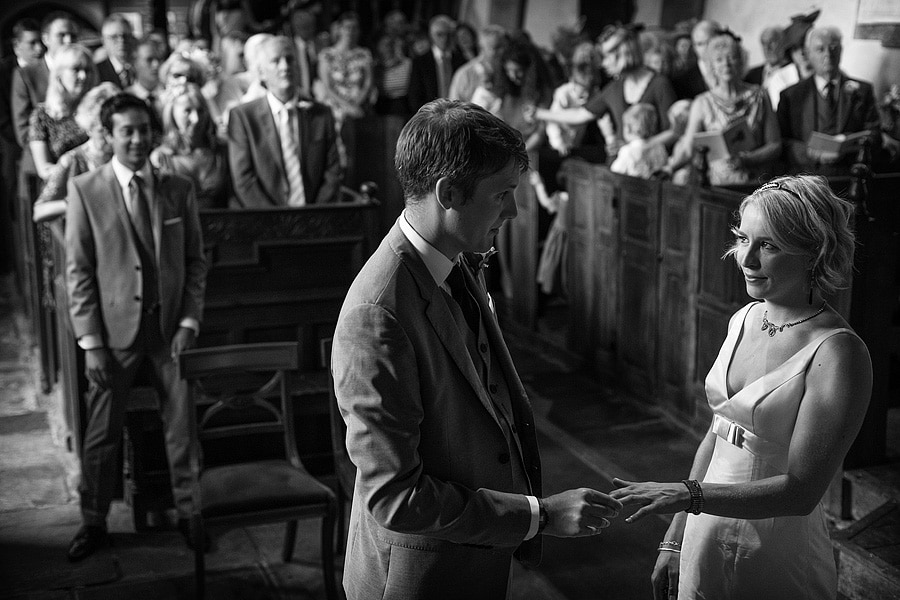 Herefordshire Wedding Photography - Vanessa and Peter
Just the most stunning spot to get married – deep in the Herefordshire hills, close to the Welsh border, lies Vanessa's parent's farmhouse where Vanessa and Peter held their wedding. Vanessa was a little (a lot) camera shy, so I decided to take a few shots of the surroundings before I joined Peter at the 12th century St Clydawg's Church in Clodock. Vanessa arrived in style in a family friend's vintage sportscar and quickly into the church for their very personal ceremony. Back to the farmhouse for their drinks reception with the Black Mountains providing a backdrop on yet another glorious summers day before everyone sat for the wedding breakfast and speeches. The day was rounded off with a spectacular fireworks display and a packed dancefloor.
Congrats Vanessa and Peter !