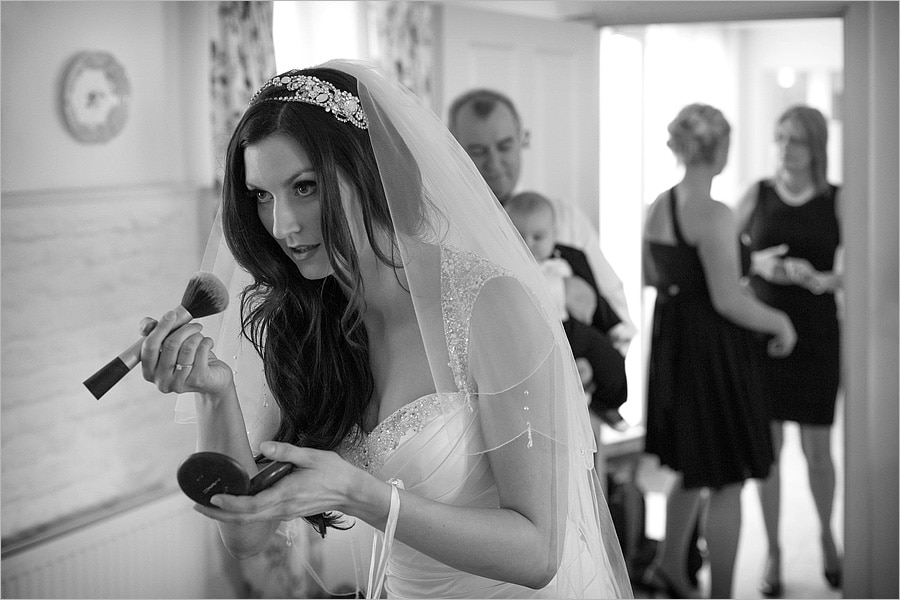 Elms Barn Wedding Photography - Rosie and Adam (.. and Dexter)
Elms Barn Wedding Photographer
I had to include Rosie and Adam's gorgeous son Dexter in the title as he played a huge (and incredibly calm !) part in the day, right down to his own baby-sized tuxedo ..
I started with Rosie and the bridesmaids – all seven of them, I certainly wasn't short of photo opportunities. Then a quick hop over to the barn to meet the Adam and the boys … another seven to keep the balance. Rosie arrived and it was into the very emotional ceremony, more than a few tears all round, I might have had to gulp back a few myself. It looks like spring is here to stay so we were able to enjoy the grounds of Elms Barn for a few drinks and then into the barn proper for their wedding breakfast, speeches and dancing.
Congrats Rosie and Adam !