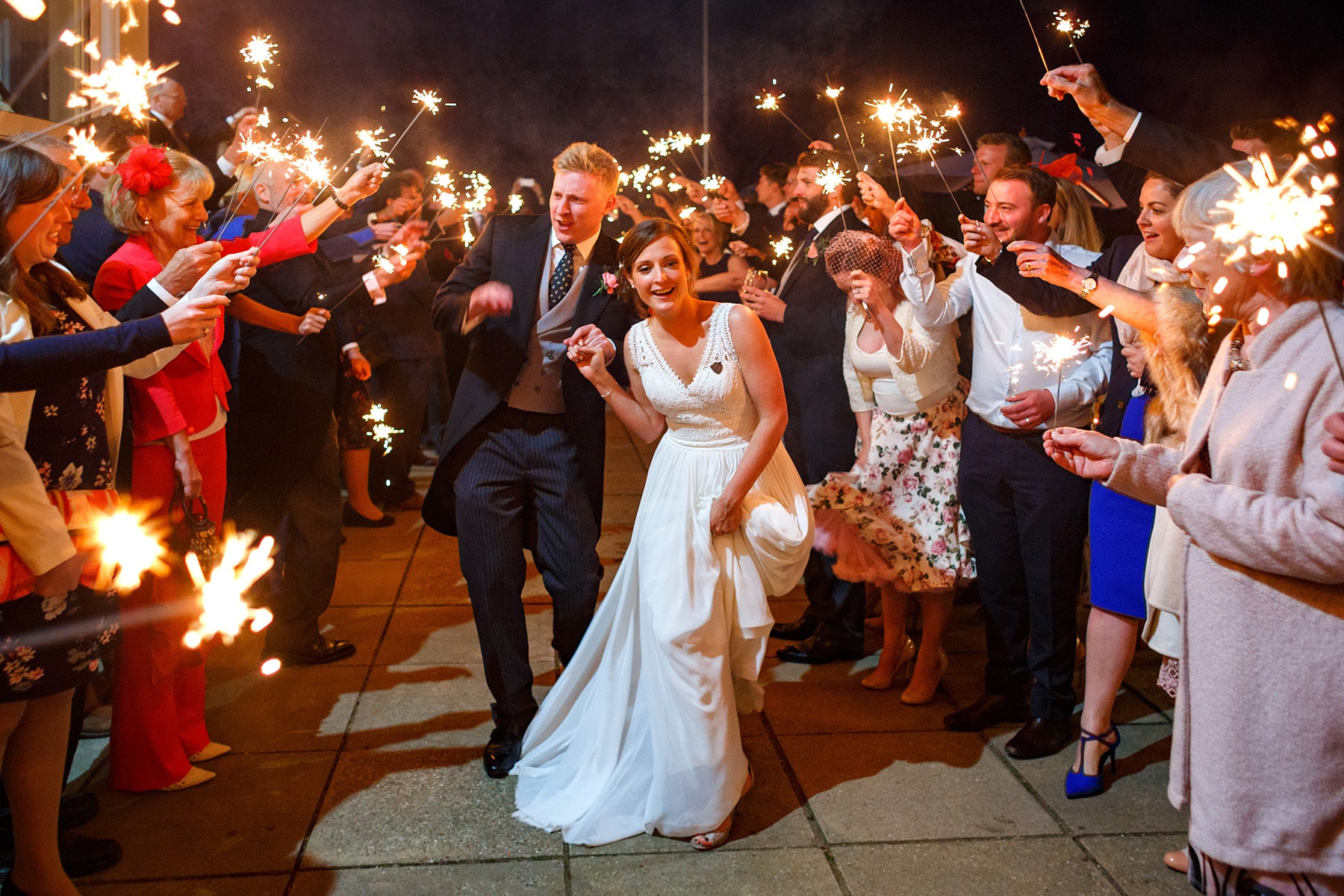 Aldeburgh Yacht Club Wedding | Sophie and Rory
Aldeburgh Wedding Photographer
After a chilly week, the sun finally broke through at the weekend for Sophie and Rory's Aldeburgh yacht club wedding. I started at Aldeburgh church and arrived just before Rory and his ushers who were quickly followed by their guests, many of whom had taken advantage of the good weather and strolled through town in the sunshine.
Aldeburgh Church Wedding
Sophie arrived in style, with the top down on her father's sports car and it was into the church for the ceremony. There happened to be a slightly more royal wedding taking place Windsor on the same day and the vicar couldn't resist sprinkling a few Harry and Megan lines through the marriage vows. After the ceremony, it was out into the sunshine for a charge through an enthusiastic confetti tunnel before Sophie and Rory lead their guests through the back streets of Aldeburgh to the town steps for a quick group photo of everyone. Then it was off to the yacht club for the rest of the day.
Aldeburgh Yacht Club reception
I'd met Sophie and Rory at the yacht club for a look around a few weeks earlier, it's in a pretty exposed position at the south end of the town and Sophie was worried that a wedding in May might end up too chilly and windy on the river. No such worries on the day, everyone was basking outside in the afternoon sunshine and enjoying the view over the River Alde.
Both Sophie and Rory's families had a long history with the club so the venue was very much a personal choice for them. Speeches were before the wedding breakfast and the speakers addressed their audience in an appropriately royal fashion from the balcony of the clubhouse. All the speeches were great, but special mention has to go to Sophie's dad, he had everyone in stitches and gave one of the best father of the brides speeches I've heard in the 14+ years I've been a wedding photographer.
The sea mist was starting to roll in so I grabbed a few quick couple portraits with Sophie and Rory and then it was into the marquee for the wedding breakfast. Once the meal was over there was some time to kill while the room was cleared for the dancing so all the guests were ushered outside and armed with sparklers. Sophie and Rory were forced to run up and down the burning tunnel for the amusement of the crowd … if you look closely you spot the moment the end of one of the sparklers fell off and landed in Sophie's hair!
Luckily no harm was done and it was back into the marquee for their choreographed first dance followed by a bursting dancefloor.
Such a fun day! Congrats Sophie and Rory!