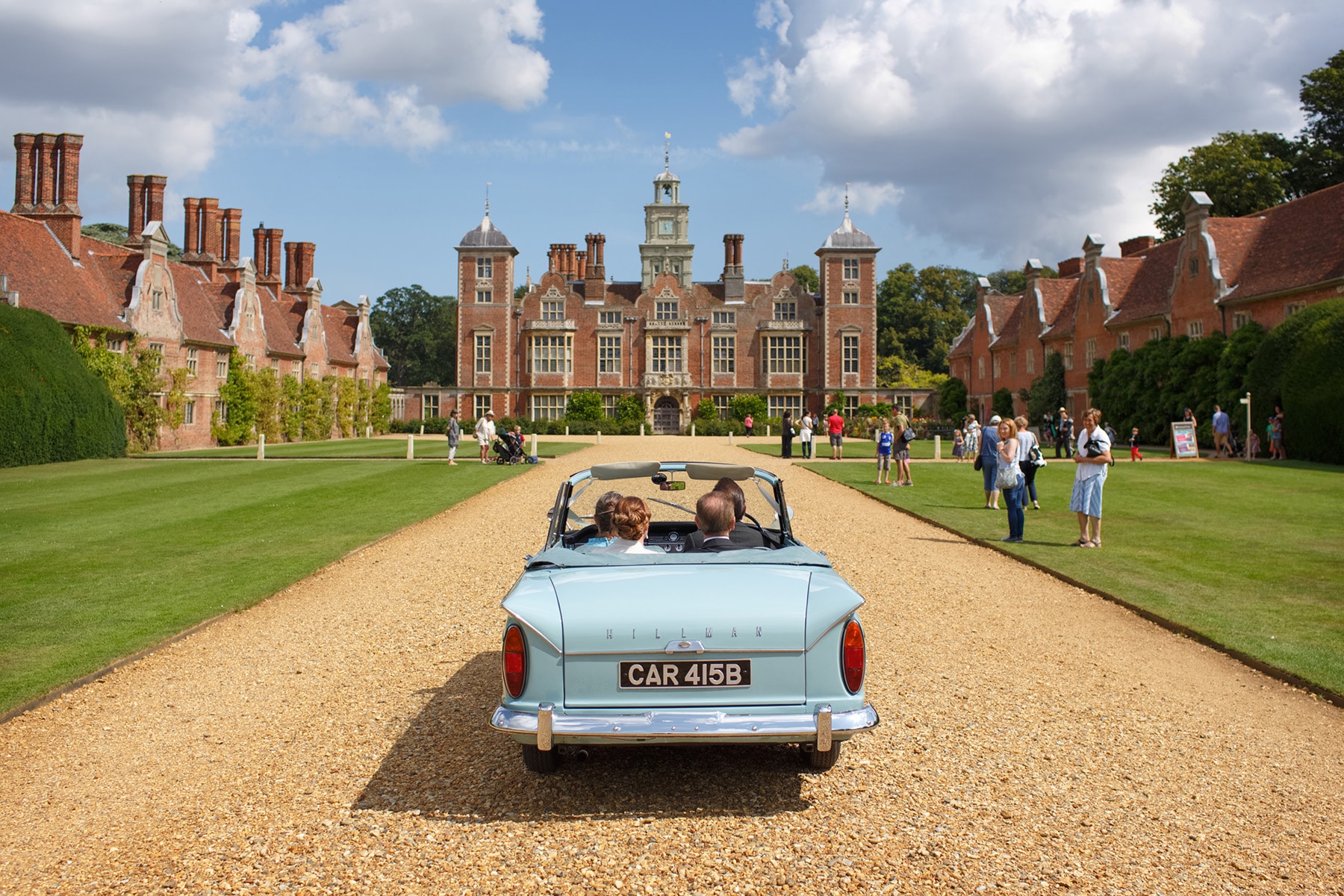 Blickling Hall Wedding Photographer - Catharine and Richey
Summer wedding photography at Blickling Hall
My first time for a wedding at Blickling Hall and another glorious summers day ahead. I met Catharine for her finishing touches at the Saracen's Head in Wolterton and also met the first few of the many kids that were coming to the wedding …
Then it was off to Blicking Hall in a beautiful vintage Hillman and after a few minutes waiting for the last of the guest to arrive Catharine and her father walked through the grounds up to the Orangery where Richey waited. Once they were wed Catharine and Richey lead the guests back through the grounds for drinks and pork pies on the back lawn.
Then it was time for a little break, back into the Hillman and (very) leisurely drive to the green at Heydon for a private glass of champagne before returning to the Saracen's Head for their marquee reception.
Congrats Catharine and Richey !