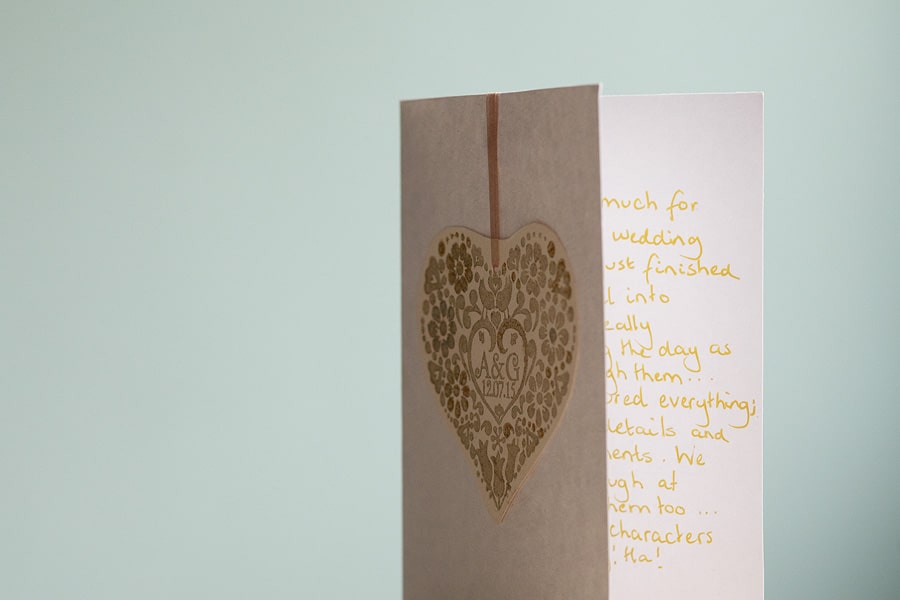 I received this lovely homemade thank you card from Asni and Giles – their Tuddenham Mill wedding was back in July this year.
Thanks guys!
'Duncan,
Thank you so much for our wonderful wedding photos, we've just finished putting them all into albums!
We really enjoyed reliving the day as we looked through them … you really captured everything; all the little details and memorable moments. We have had a good laugh at quite a few of them too… certainly some characters at our wedding! Ha!
All the best!
Love Asni and Giles'