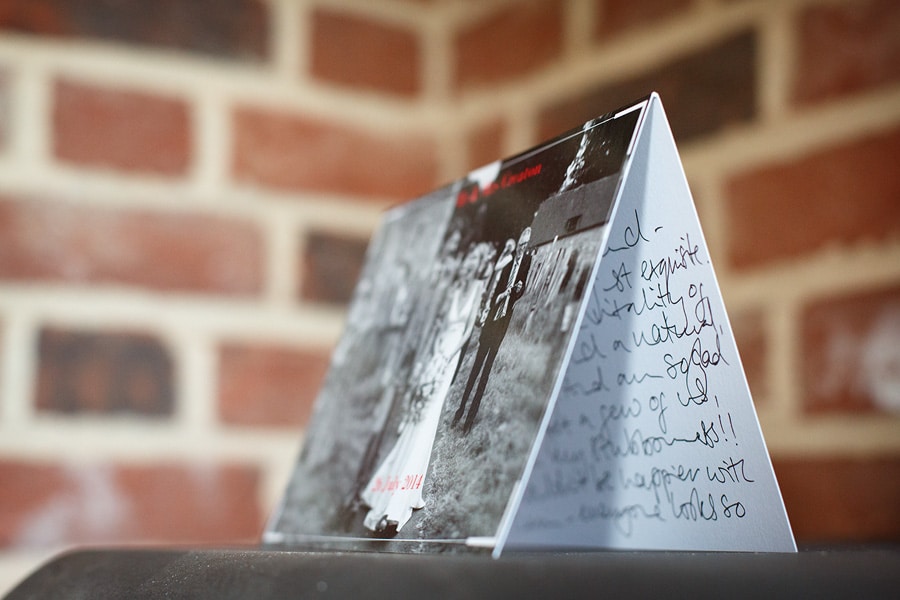 A nice little surprise dropped through the letter box last week, a thank you note from Vanessa and Peter whose wedding I photographed in Herefordshire in July. I'll let Vanessa do the talking …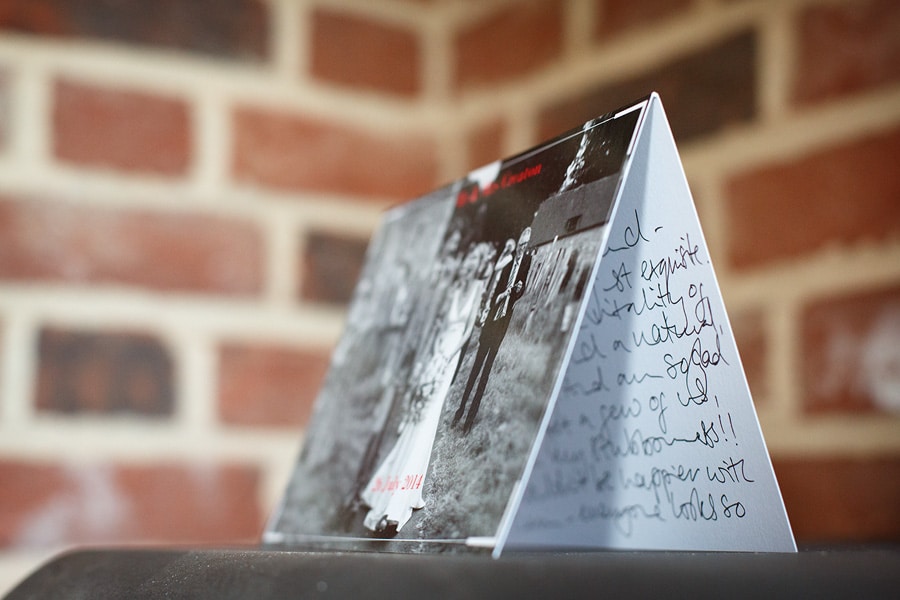 Duncan,
Thank you so so much – your photos are just exquisite. They caught the vitality of the day in such a natural, artful way. I am so glad you did get a few of us despite my stubbornness !!
We couldn't be happier with them – everyone looks so happy and so unstilted unlike most wedding photography and I barely noticed you were there despite your height !
Many many thanks they are just too perfect and are such a happy reminder of such a happy, boozy day !
Vanessa + Pete
Take a look at their photos here.