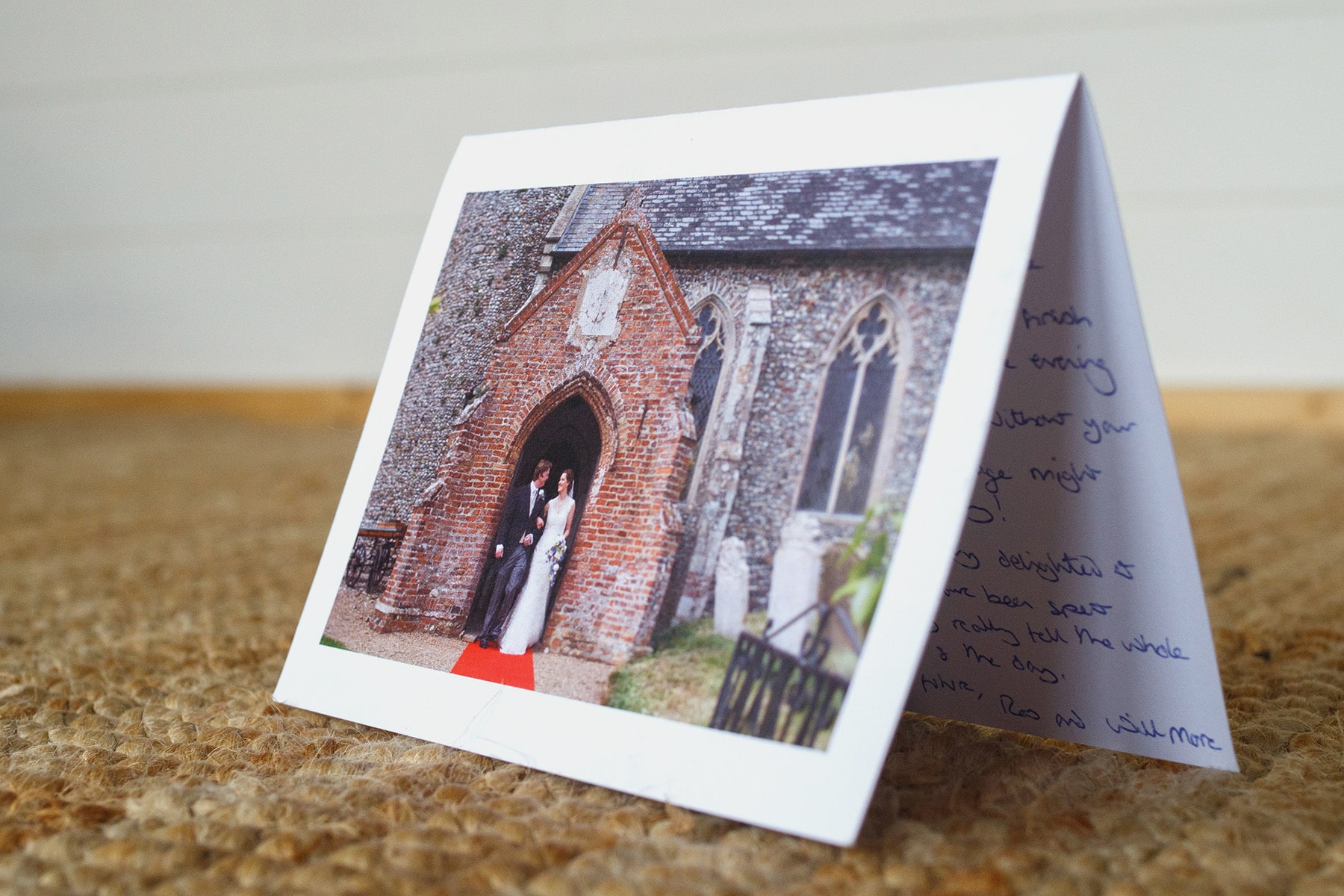 A Thank you from Ros and Will
Norfolk Wedding Photography Testimonial
So I just rediscovered this in the 'must put that online sometime' pile, a little thank you card from Ros and Will following their Norfolk wedding photography in the spring of 2016. It's great to go back and look through old weddings when prompted like this. Theirs was certainly a unique day, I don't get to shoot many receptions in an agricultural barn! You can click on the image of Ros and Will in the field below to see some more photos from their day.
'Dear Duncan
Apologies for the delay in writing but we wanted to say a proper thank you for your tremendous photography.
Your calm presence helped to put us at ease from start to finish and we barely noticed you for much of the day (meant in the nicest possible way!) Family and friends are simply delighted with the photos and MANY hours have been spent poring through them. They really tell the whole story and capture the spirit of the day.
Best wishes for the future, Ros and Will'