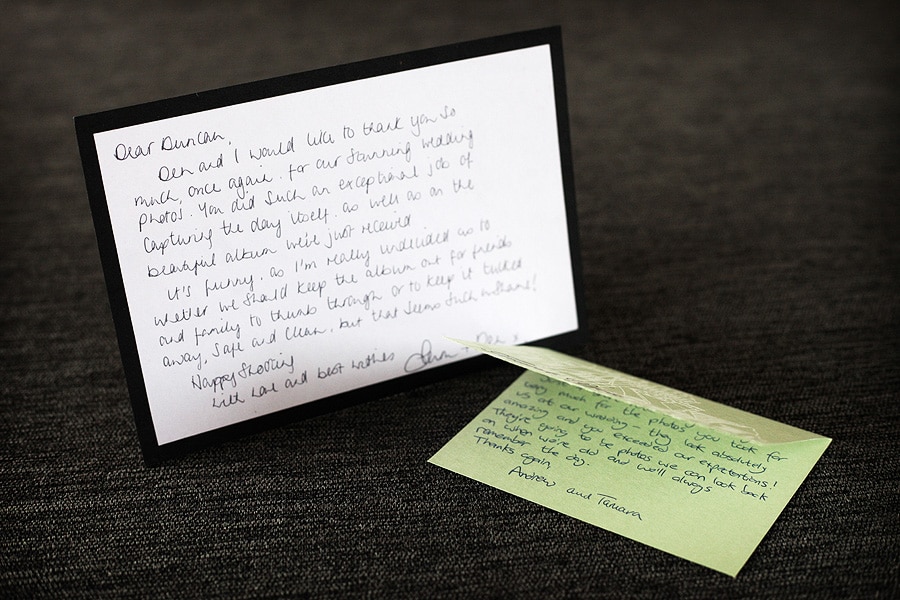 I came back from a few days working in Brighton to a couple of thank you cards.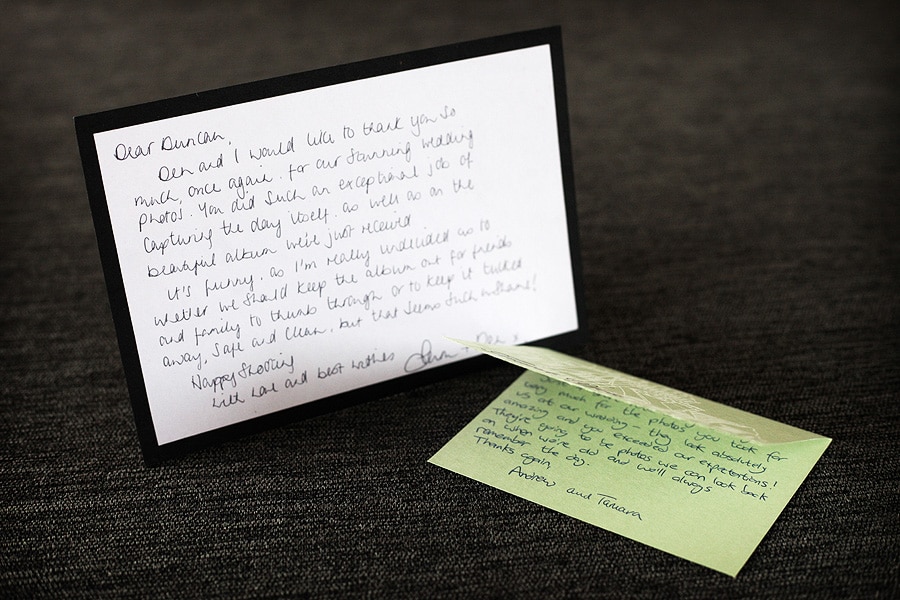 From Sam and Den :
Dear Duncan,
Den and I would like to thank you so much once again for our stunning wedding photos.
You did such an exceptional job of capturing the day itself as well as in the beautiful album we've just received.
It's funny as I'm undecided as to whether we should keep the album out for friends and family to thumb through or to keep it tucked away, safe and clean, but that seems such a shame !
Happy shooting, with love and best wishes
Sam and Den x
From Tamara and Andrew :
Duncan,
Just a short note to say thank you very much for the photos you took for us at our wedding – they look absolutely amazing and you exceeded our expectations !
They're going to be photos we can look back on when we're old and we'll always remember the day.
Thanks again, Andrew and Tamara