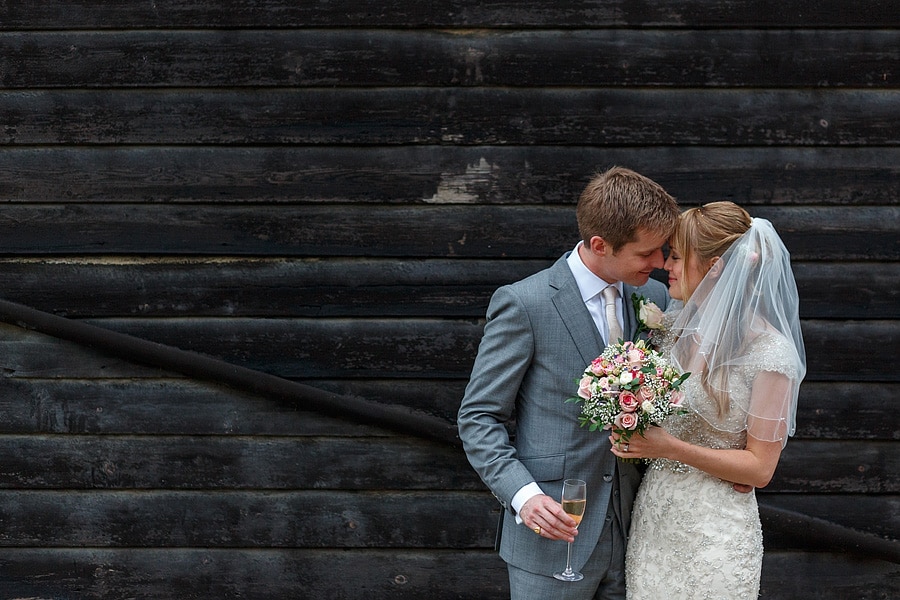 Jo and Tom's Suffolk Barn Wedding
Jo and Tom were a little unfortunate with the weather last weekend, not that they let that stand in the way of having a great time at their Suffolk Barn wedding. After catching the last of the girls preparations it was just a few miles down the road to St Mary's Church in Buxhall to meet Tom looking very dapper in his uniform. A brief break in the rain gave Jo a dry walk up the long church path with her father and sisters and into the ceremony. An honour guard awaited their exit from the church straight into a storm of confetti, just time for a couple of photos before the heavens opened again and everyone made their way to Suffolk Barn for their reception.
Congrats Jo and Tom !