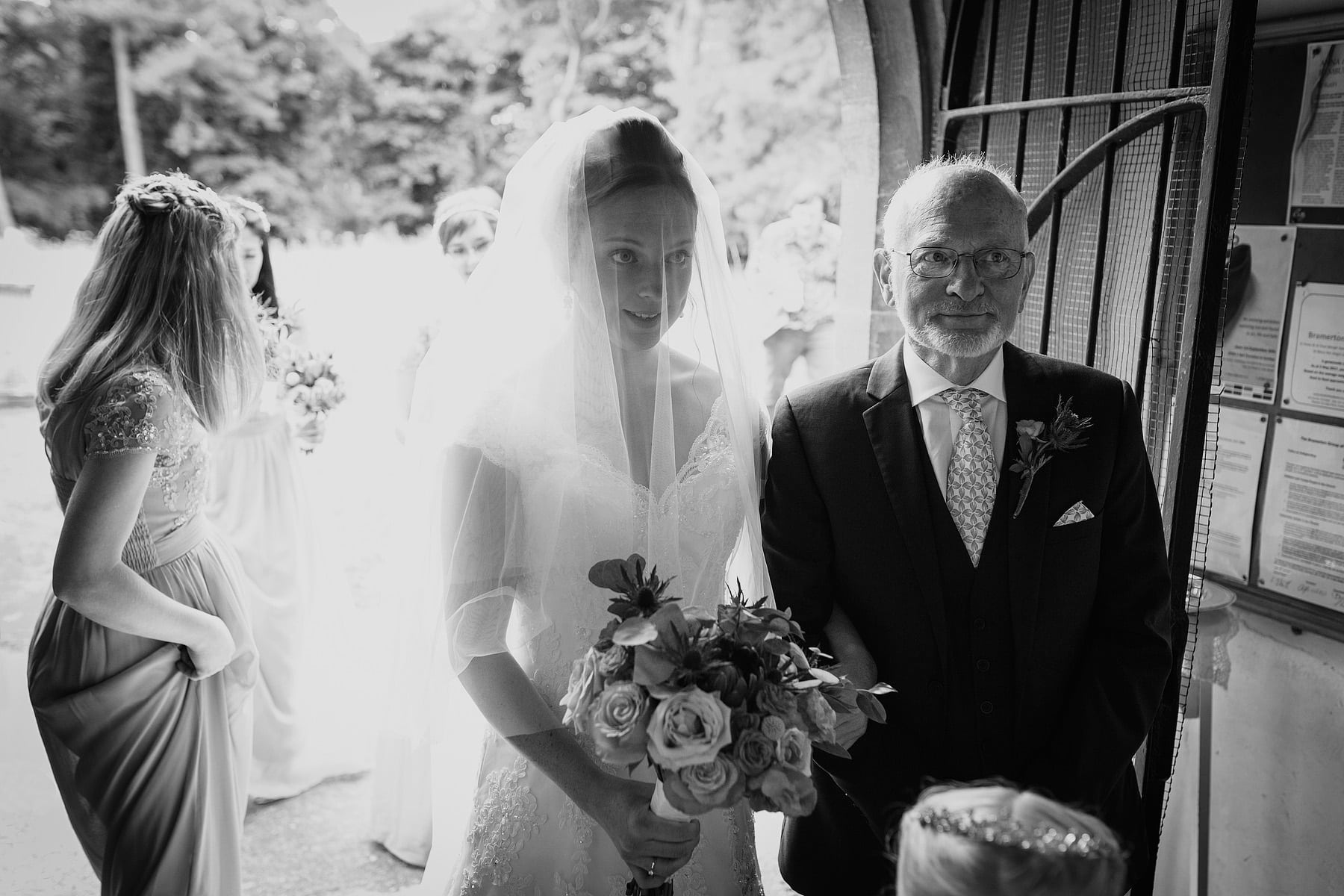 Assembly House Norwich Wedding | Kate and Daniel
Norwich Wedding Photographer
"I first saw your work back in 2006 when a colleague got married and you were their photographer. At the time I remembered thinking if I ever got married one day I would like you to be my photographer also."
Those were the first words in Daniel's email to me, 9 years later! It's very gratifying to read an opener like that and immediately tells me that photography was obviously very important to Daniel. I met up with him and Kate shortly after to chat about their plans for their Assembly House wedding in Norwich eighteen months later. They weren't taking any chances getting a photographer they liked.
Roll on July 2017 and it was time for their summer wedding in the Norfolk countryside and Norwich city centre and I was about to discover that these two don't do things by half! Kate was getting ready with the girls at her parent's house in Worlingham before leaving in a VW Campervan wedding car for the drive over to Bergh Apton for the ceremony. Things didn't go quite to plan and Kate was maybe 15 minutes late by the time she arrived at St Peter and St Paul's. Dan was waiting patiently in the church while Kate's dad managed to step on her dress as they entered the church grounds! No damage was done and it was all smiles as the bridal party entered the church.
Above the ceremony space were suspended hundreds of folded origami cranes, I later learnt that this is a Japanese custom known as Senbazuru – Kate had folded exactly 1,000 of the cranes to bestow blessings for a long, harmonious marriage. Just a fraction of them were hanging in the church with the rest in Norwich at the Assembly House. After the service, Kate and Daniel exited the church through an arch created by the Brownie troupe that Kate runs. After the confetti, Kate and Daniel went over to a quieter section of the graveyard to lay some flowers on Daniel's mothers grave and then it was time to leave the church. The guests and I boarded a Routemaster bus and Kate and Daniel waved them off before jumping into their VW camper.
At the Assembly rooms in Norwich we took a few photos with the bus and after the drinks reception it was into the Music Room for the wedding breakfast, a guess the guest game followed by the speeches. In the early evening, we walked across the road for a few photos in Norwich Market before it was back to the Assembly House for the evening's activities. Kicked off by a performance by Kate and her Taiko drumming group along with a solo performance on the flute! Just amazing. And very loud! Then it was the guests turn to join in with a ceilidh to kick the evening party off.
Quite some day, congrats Kate and Daniel!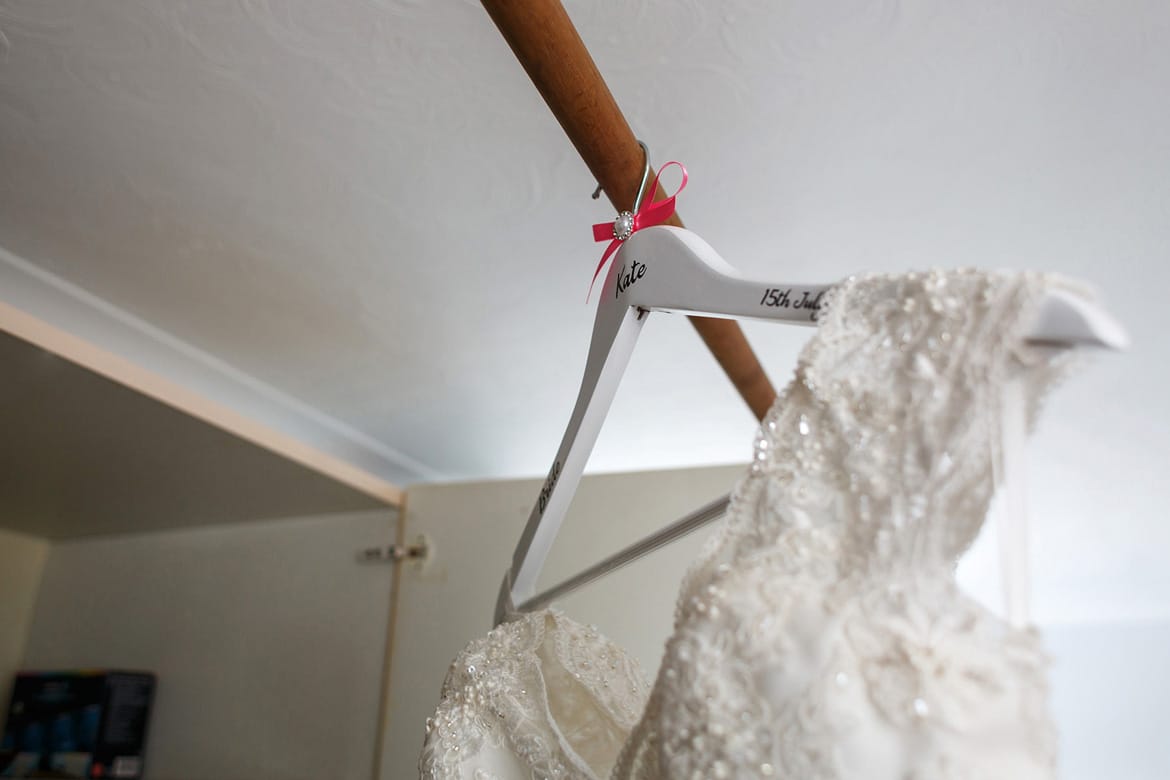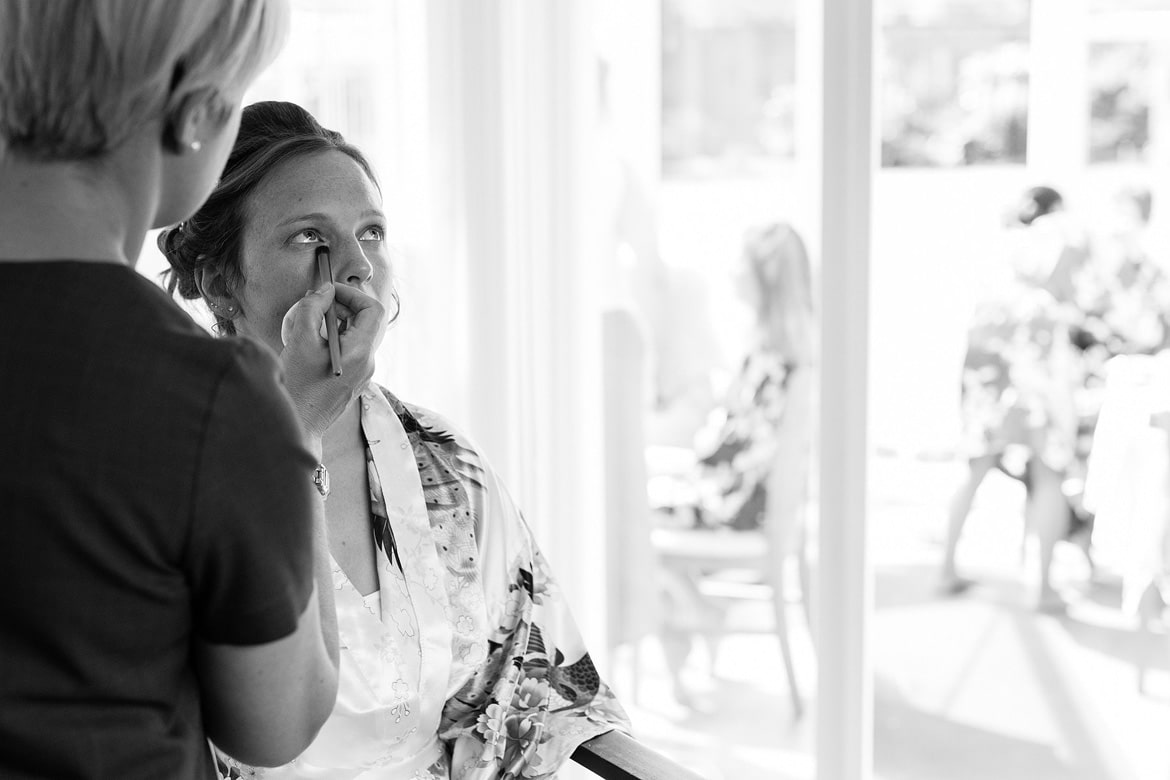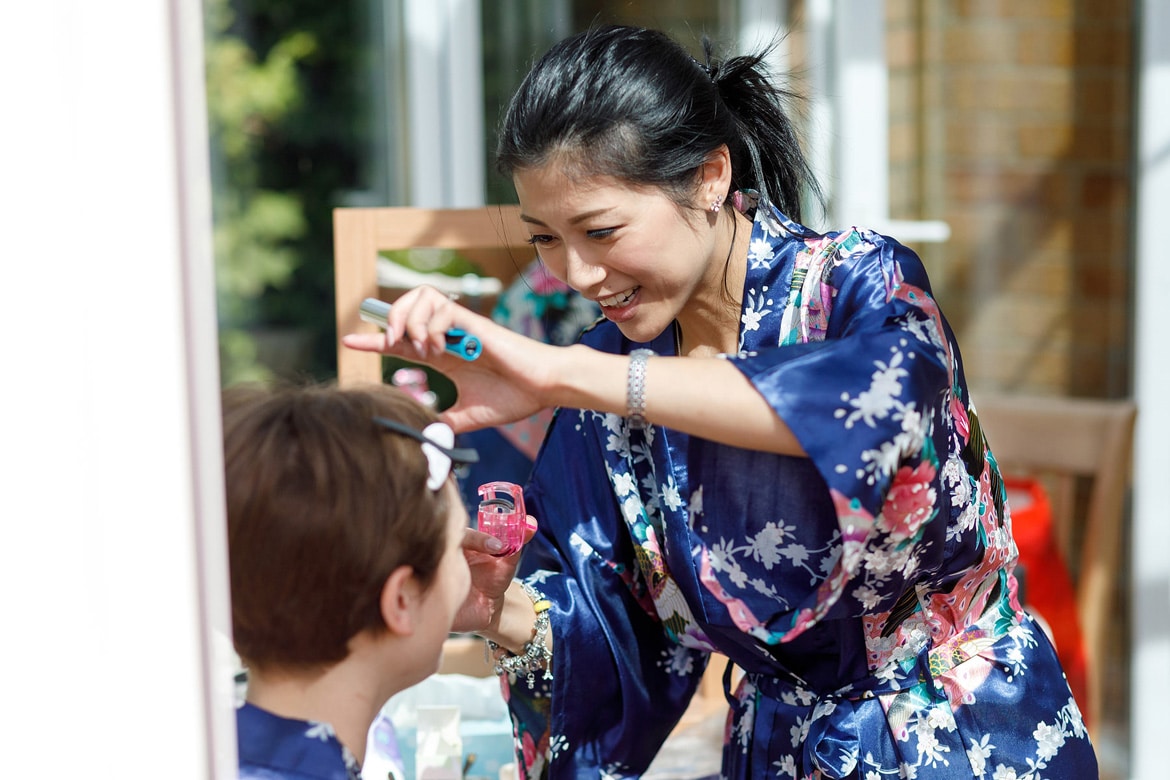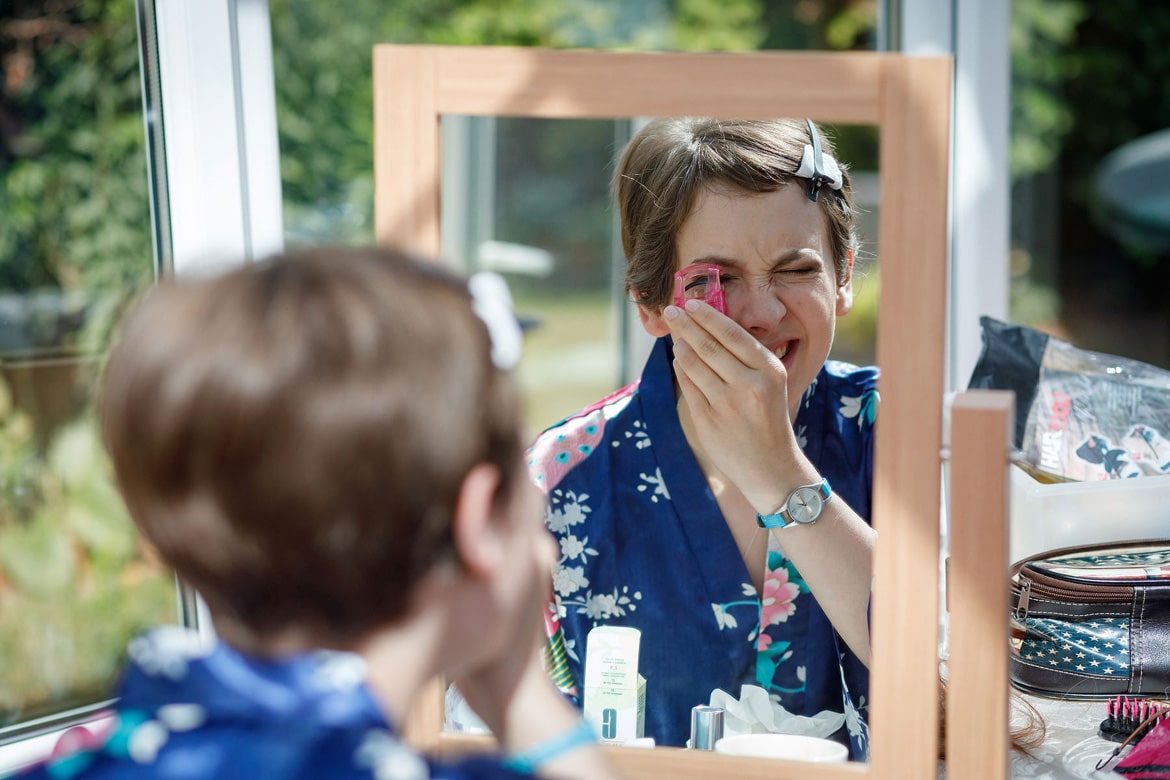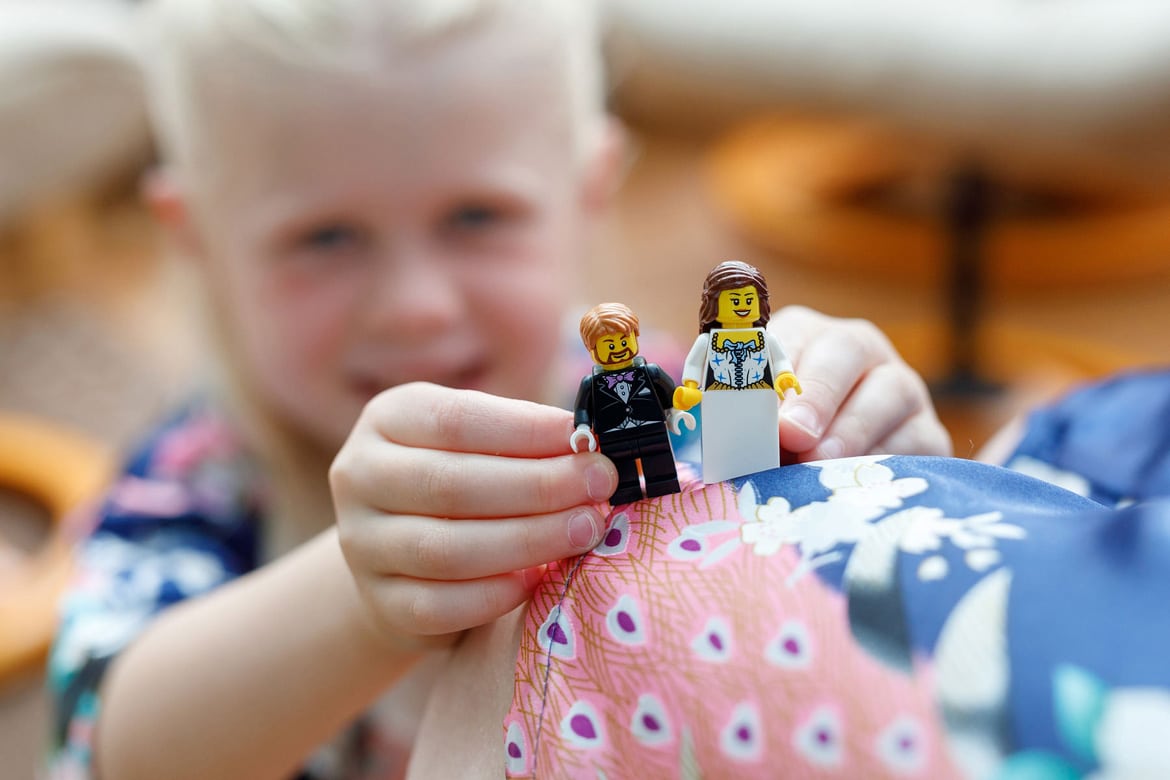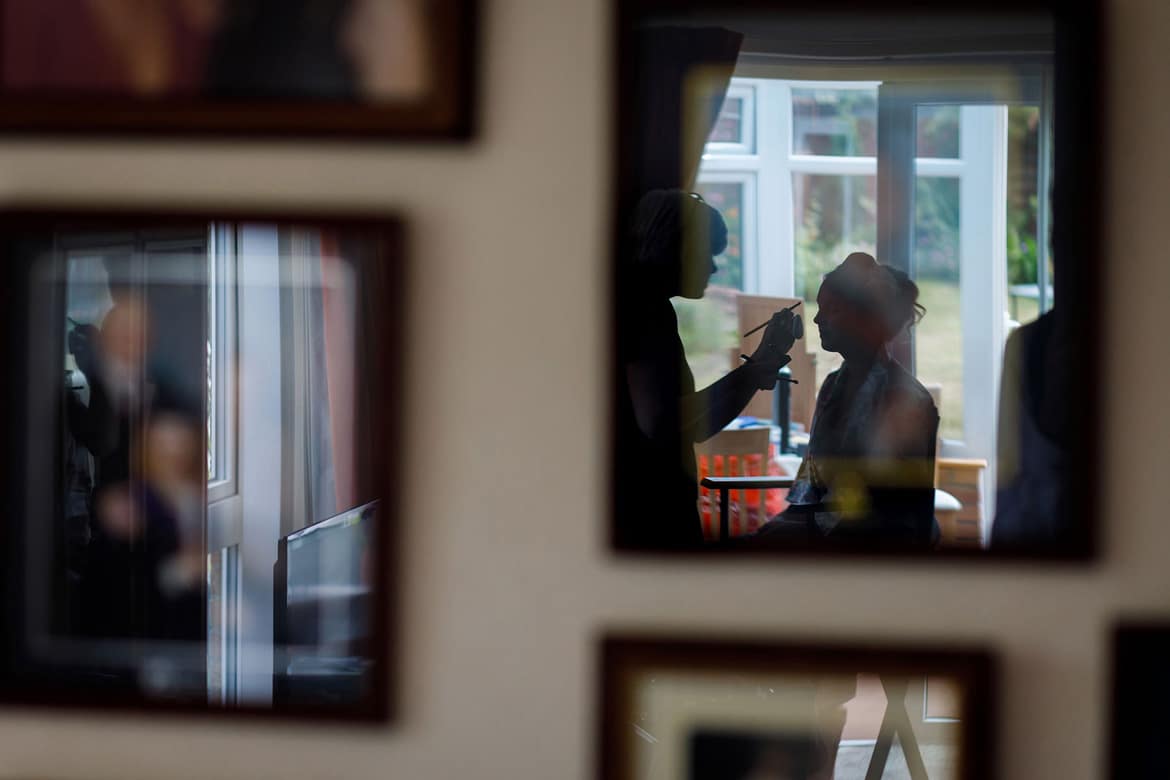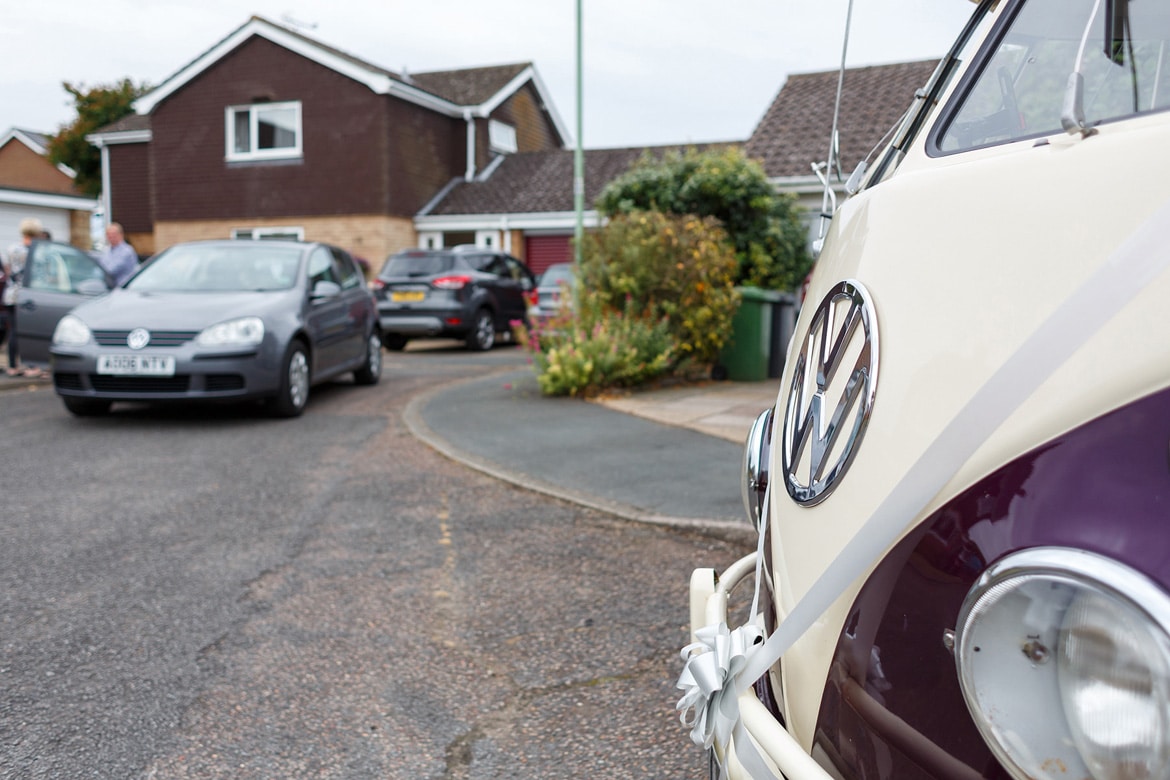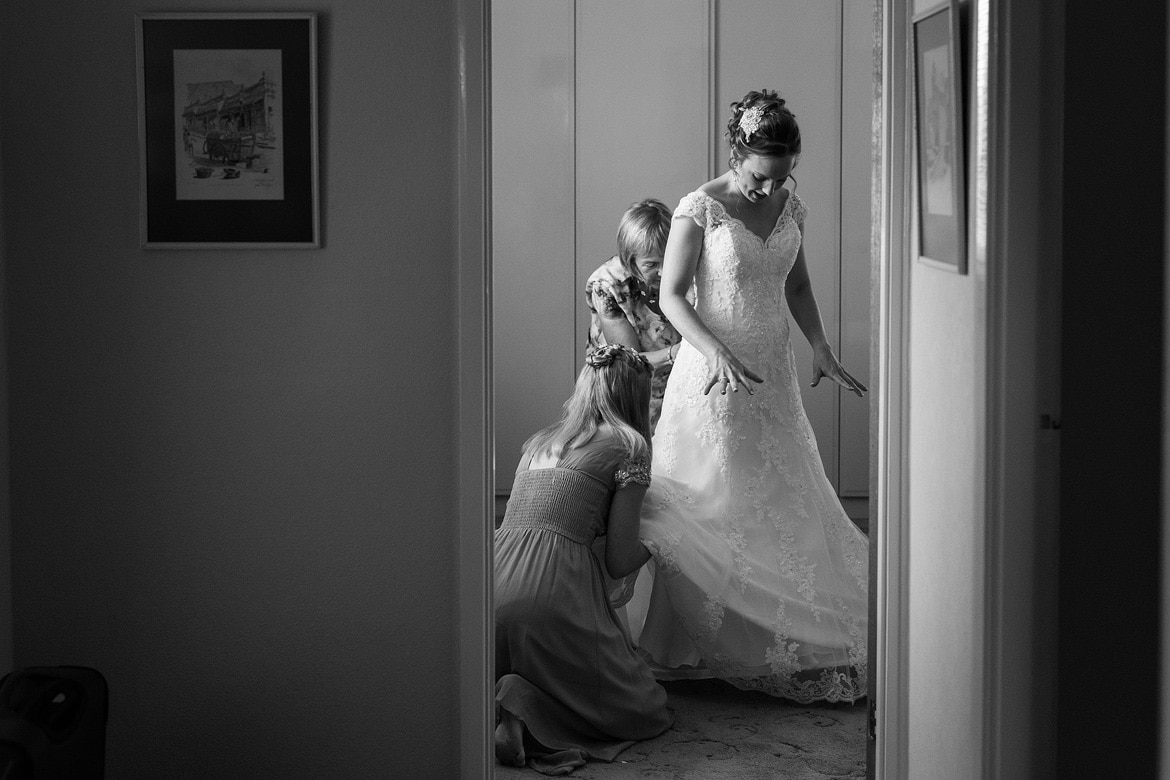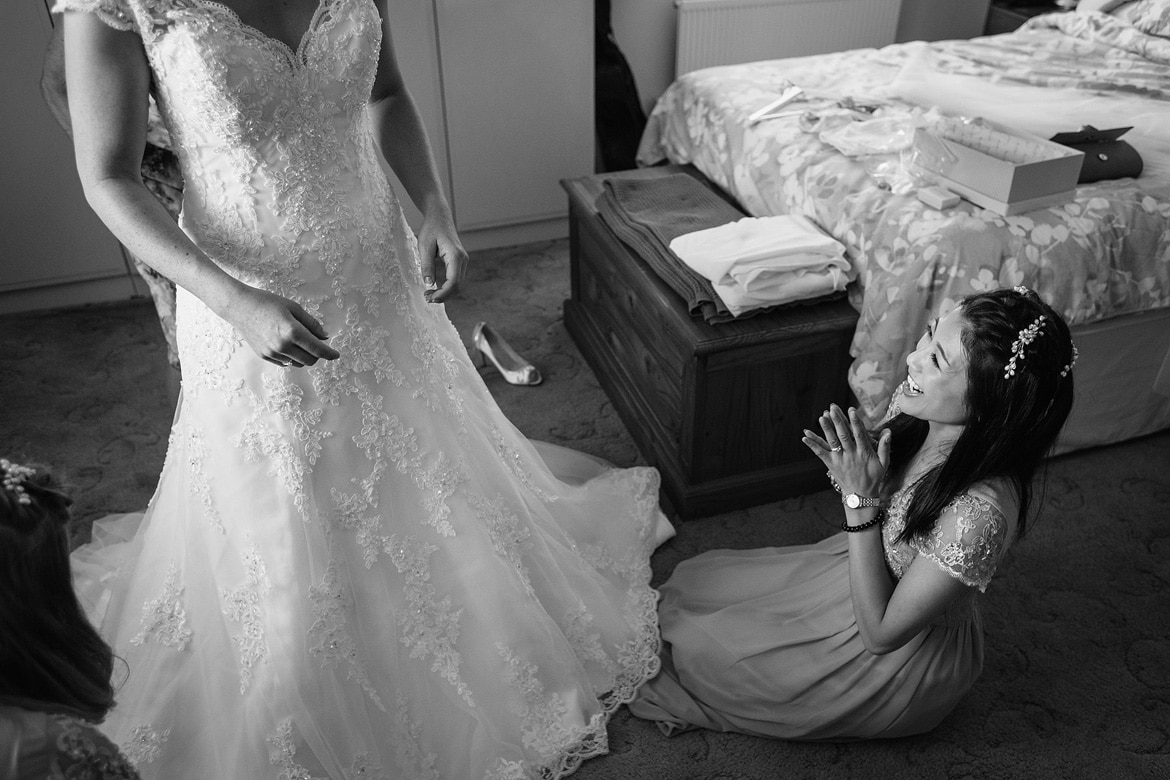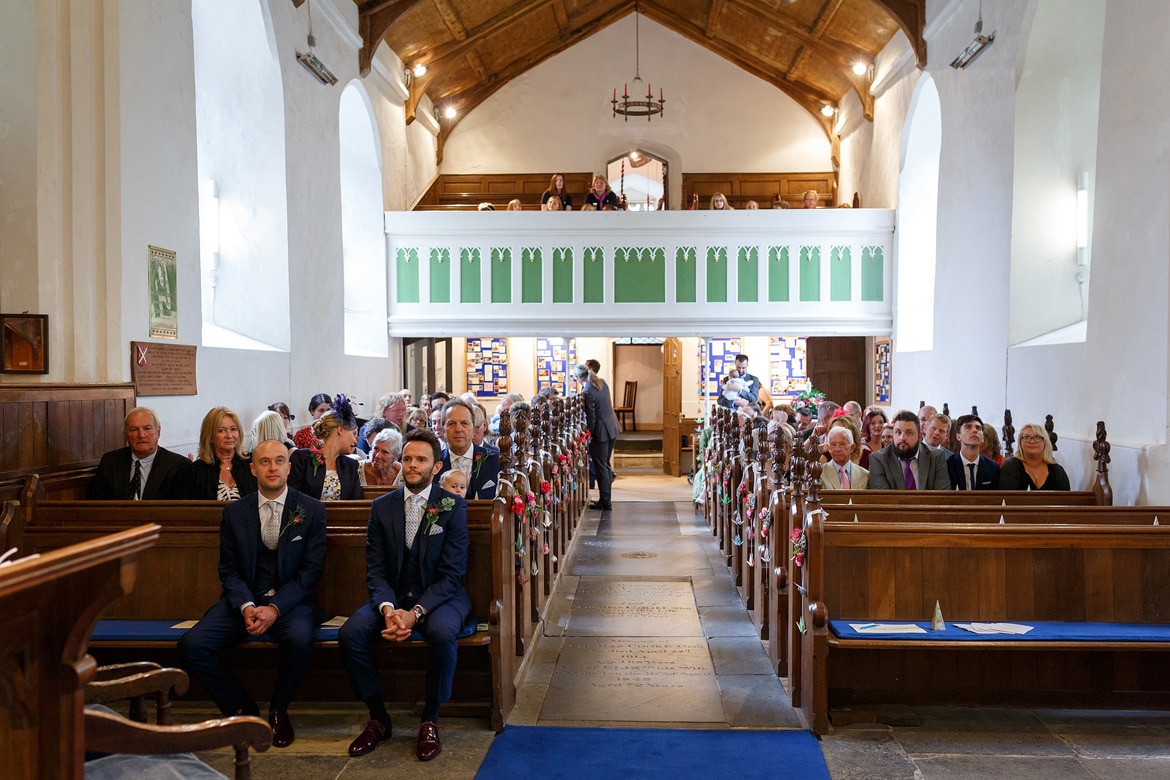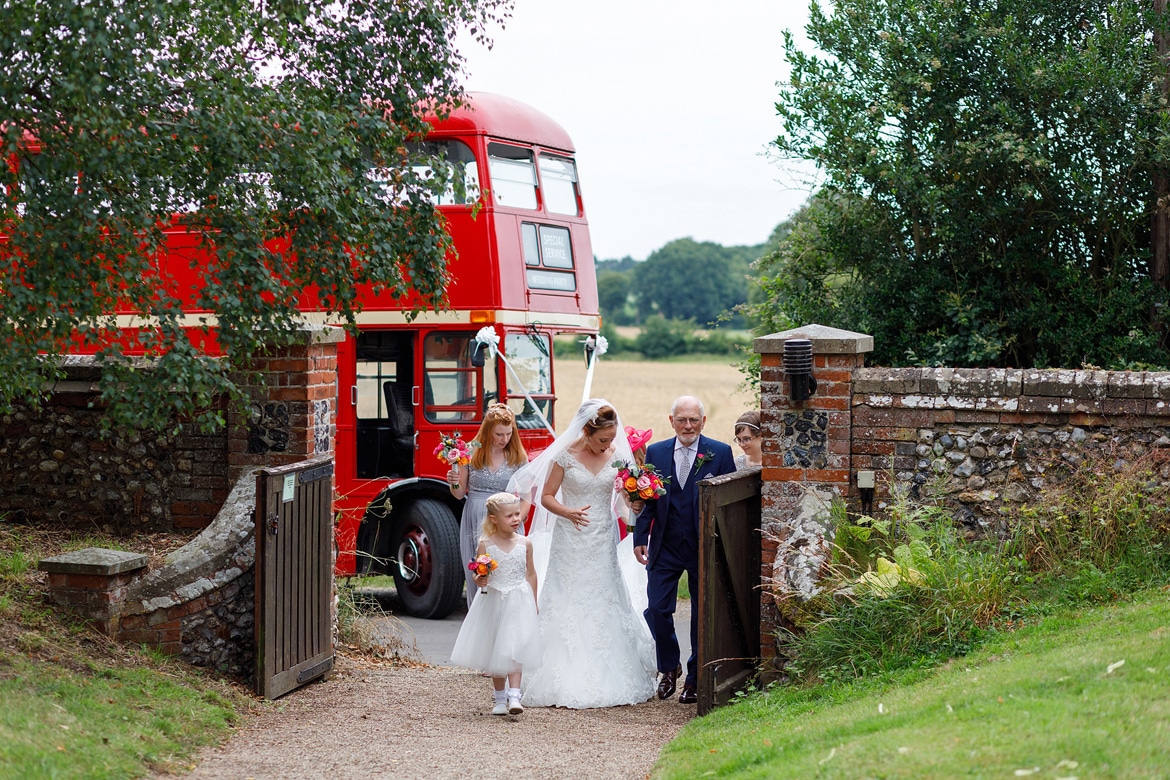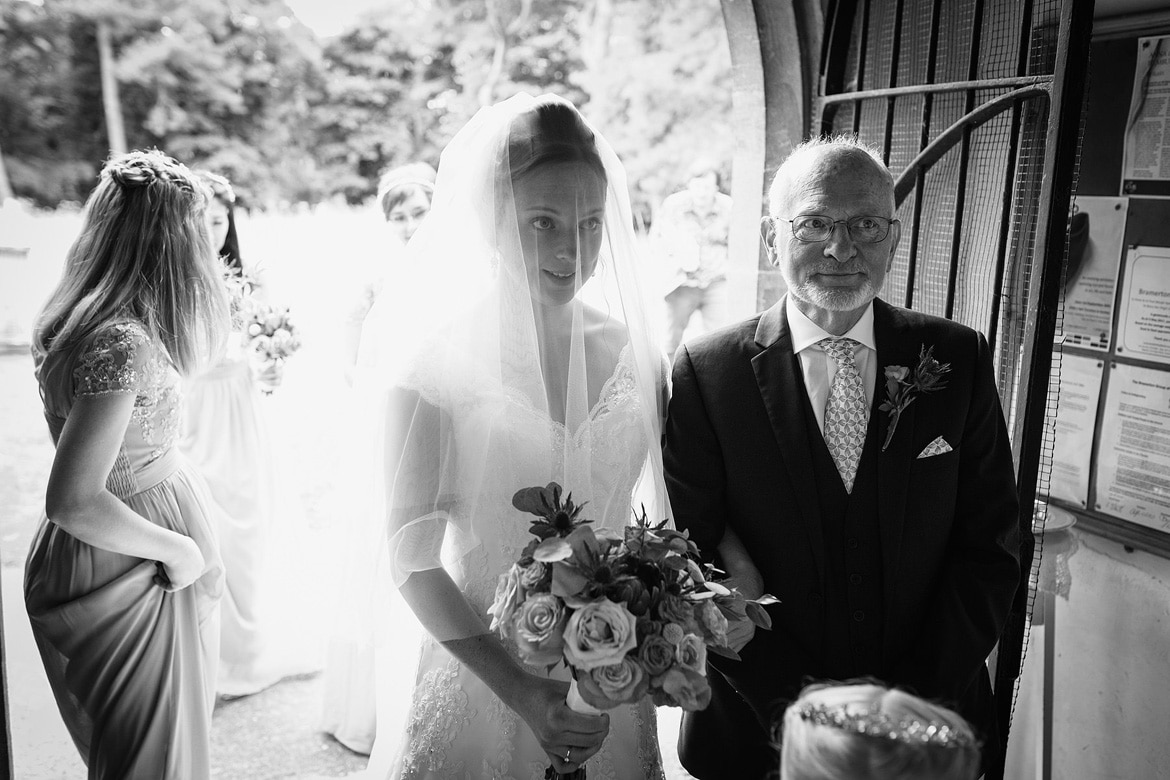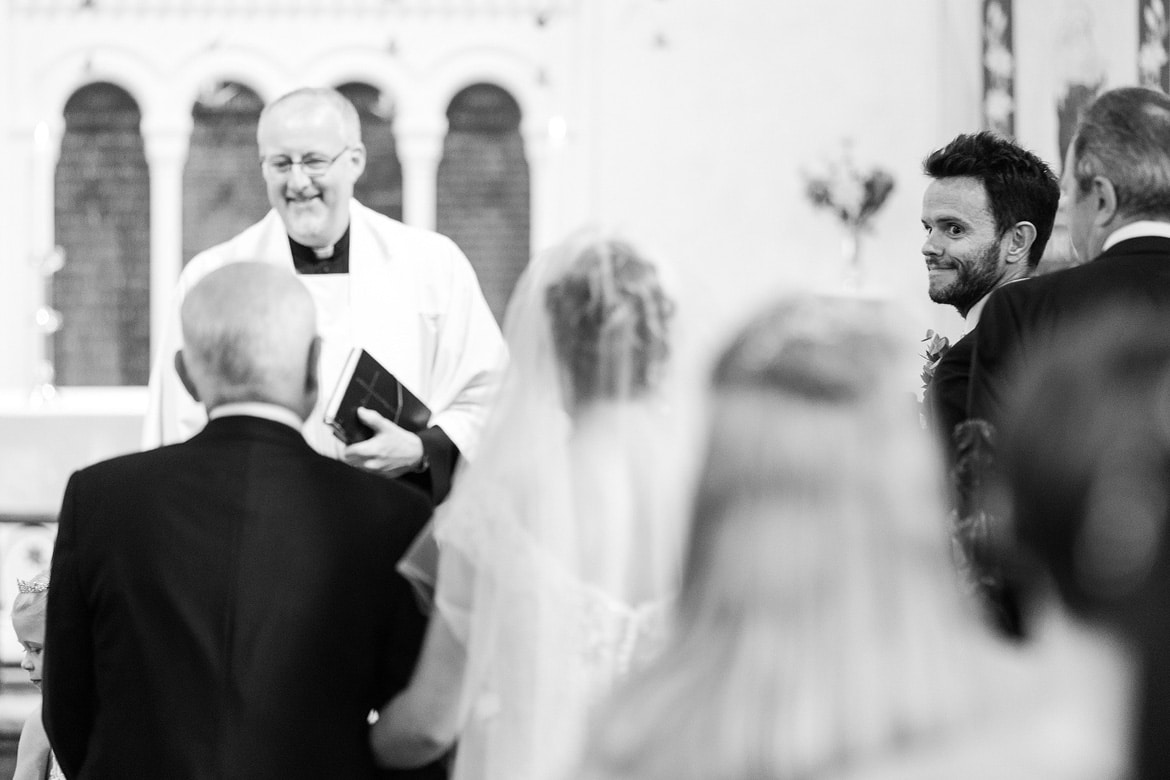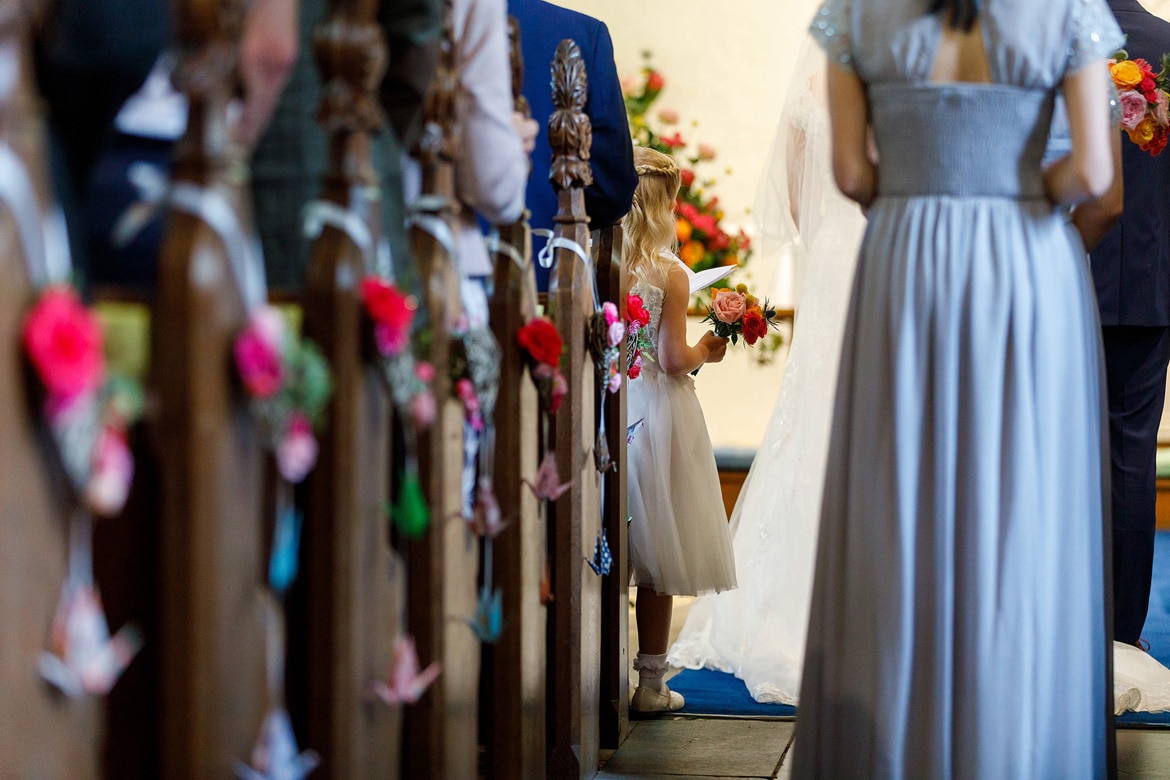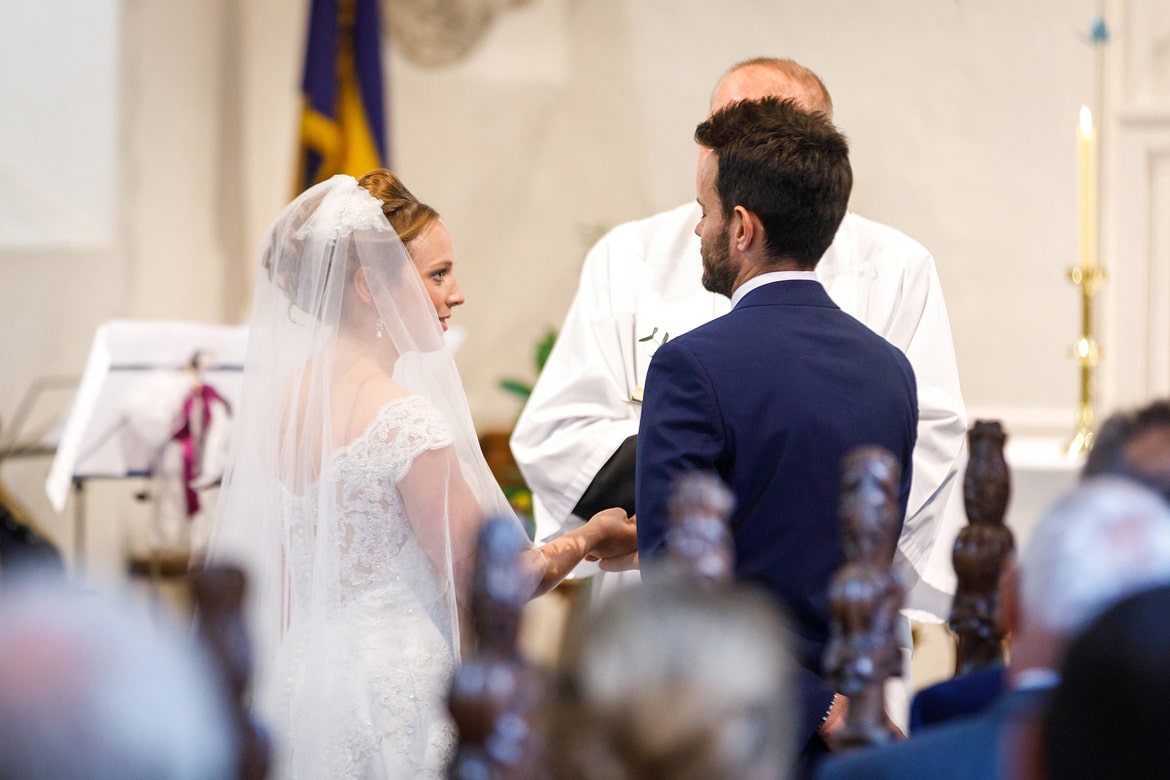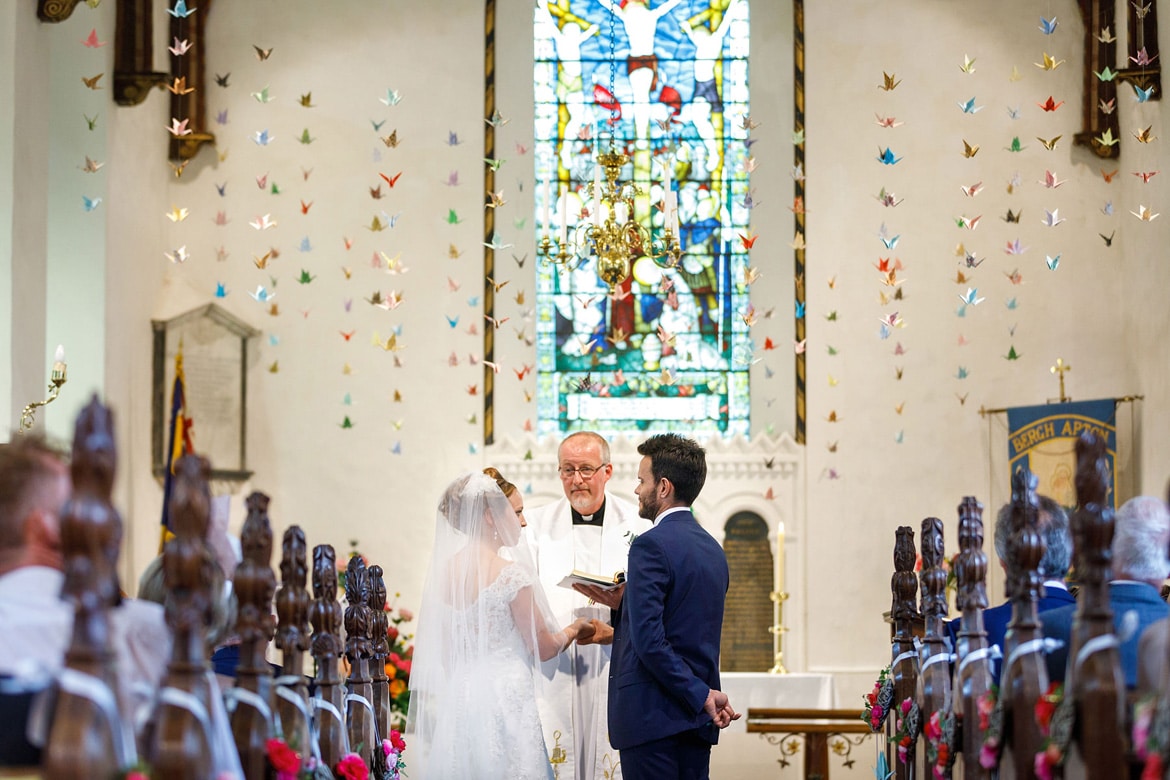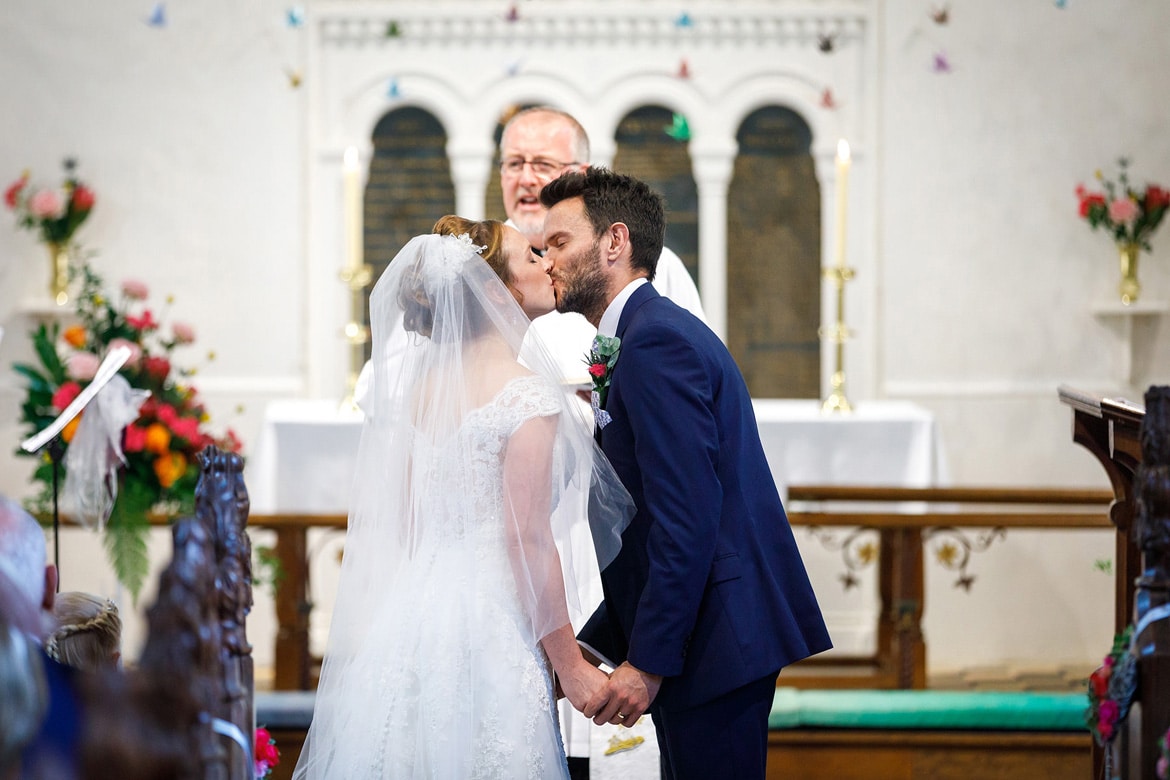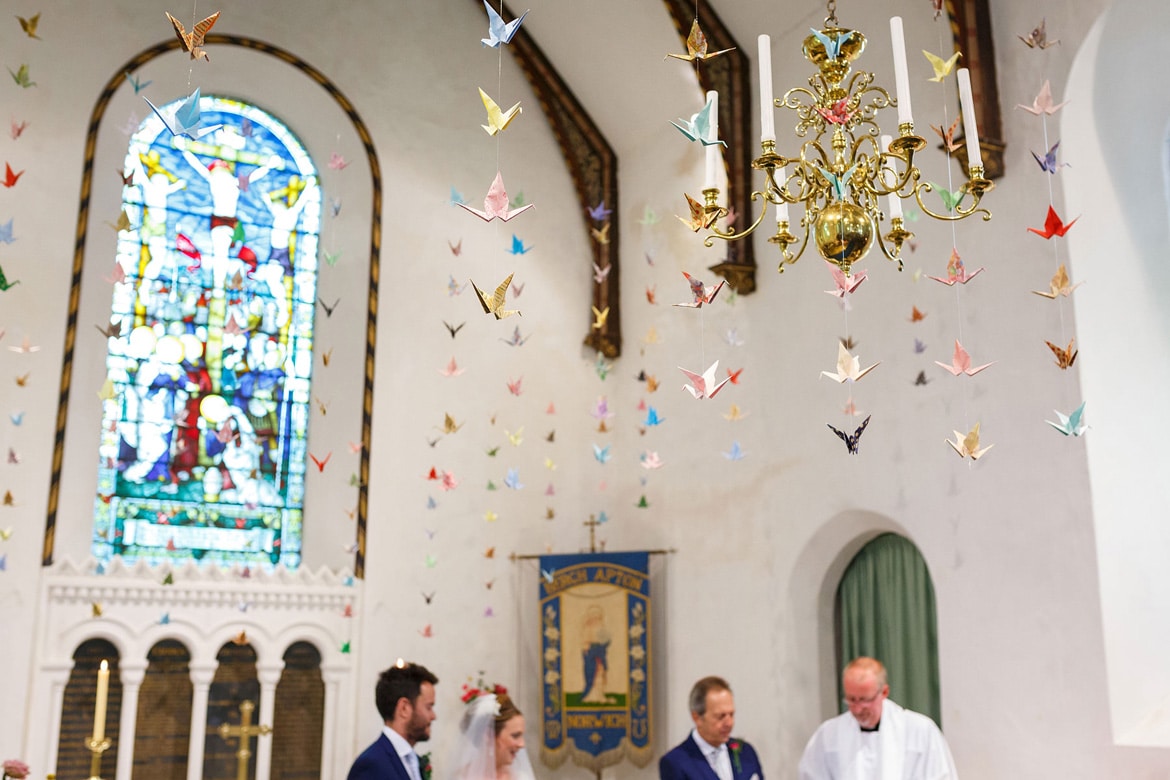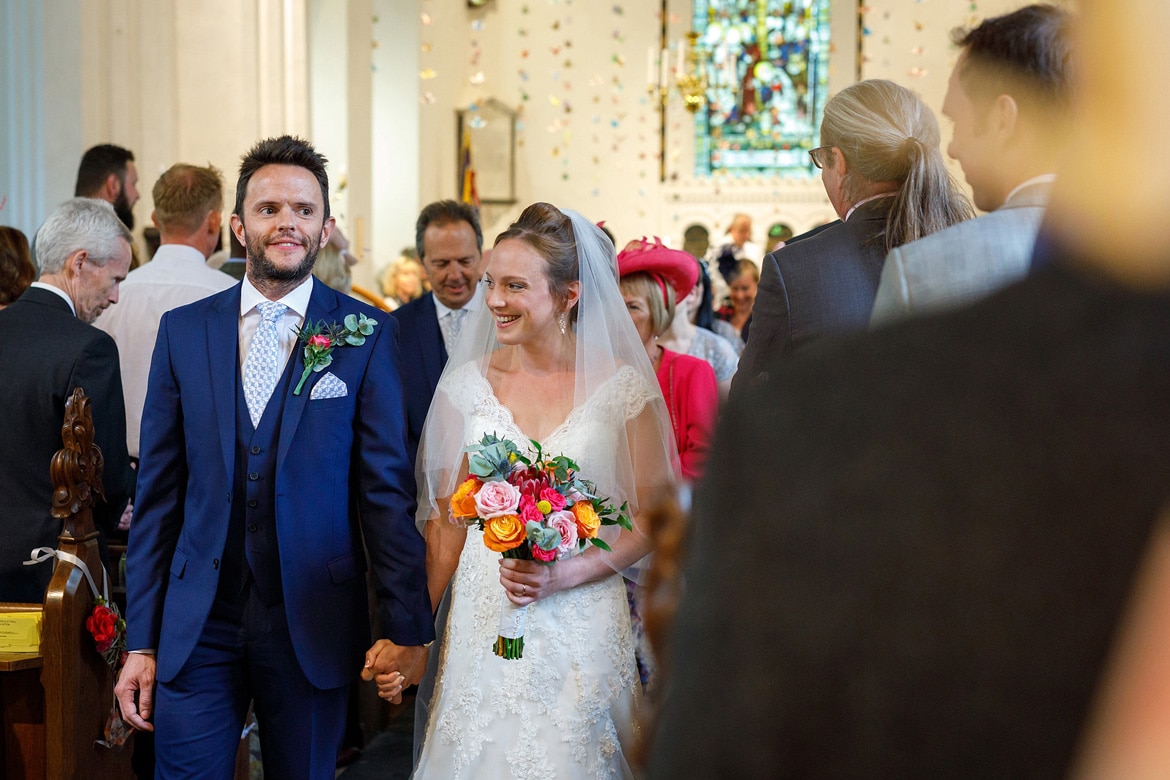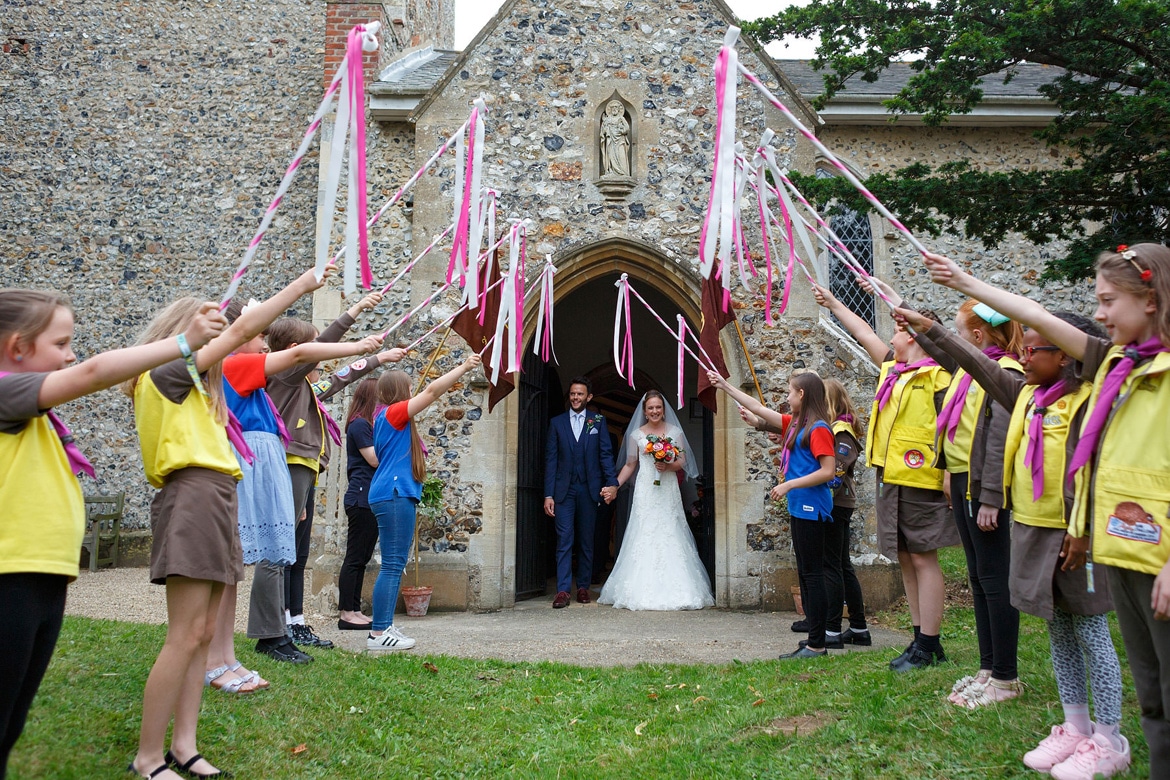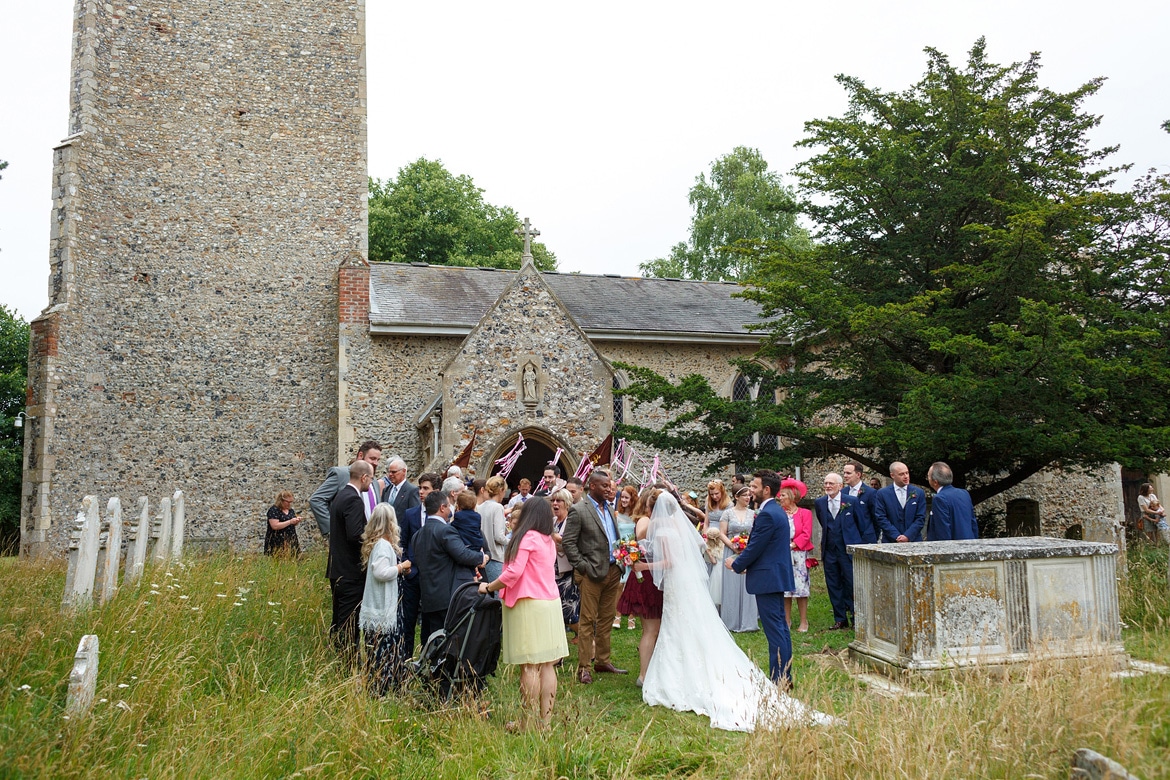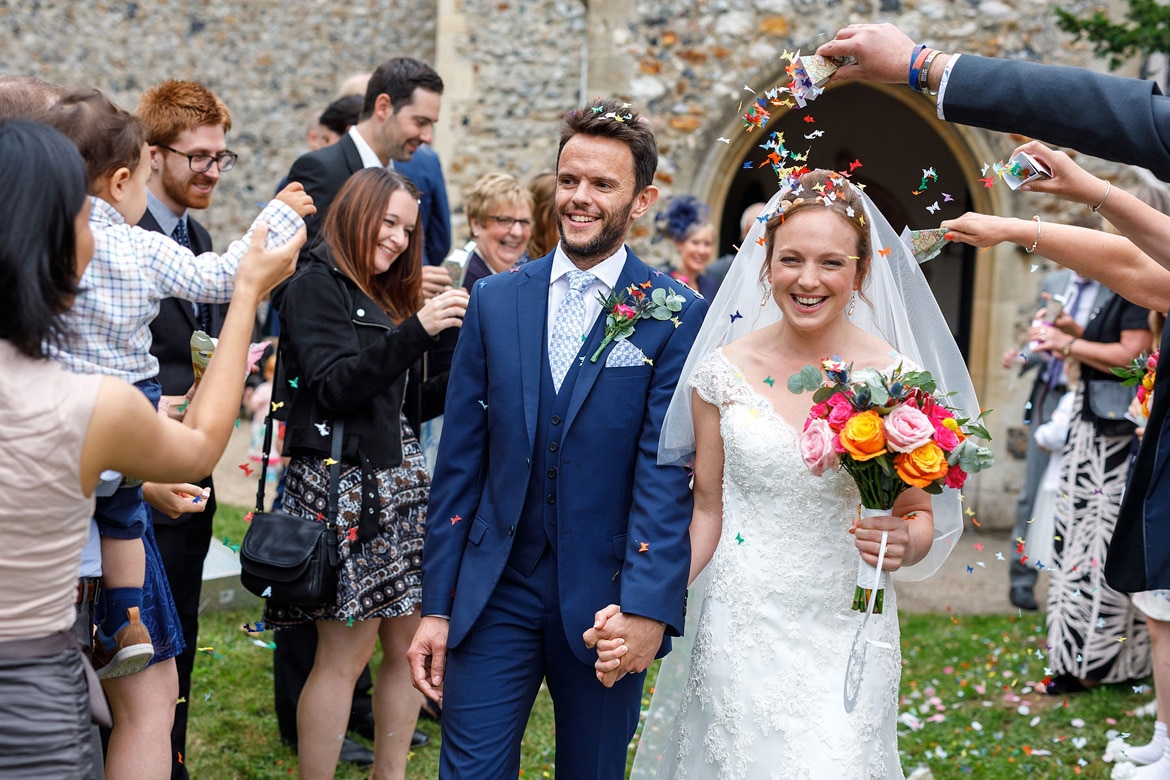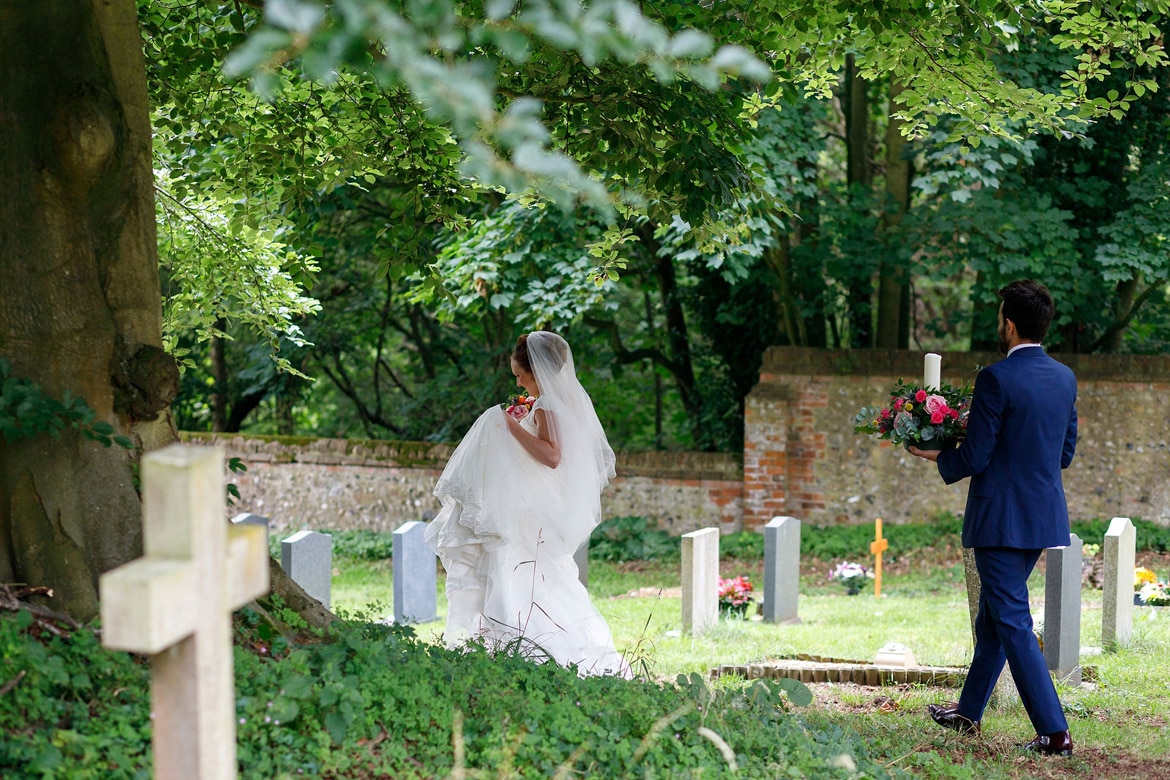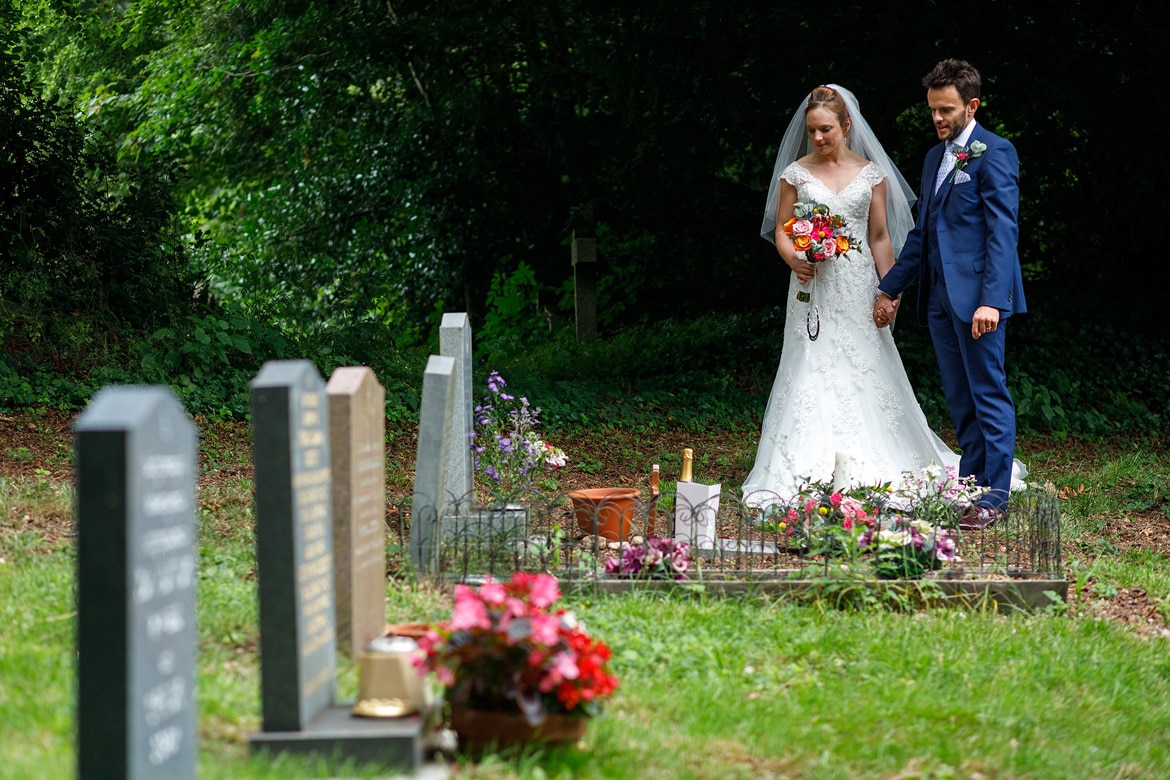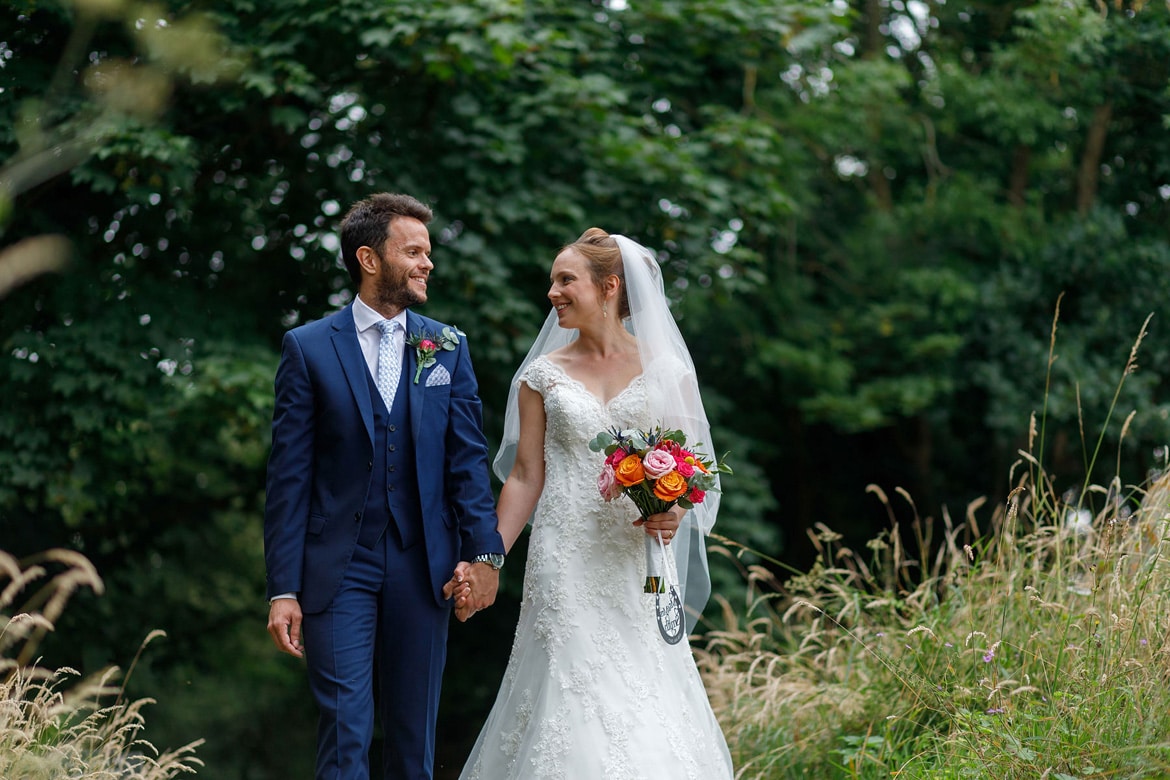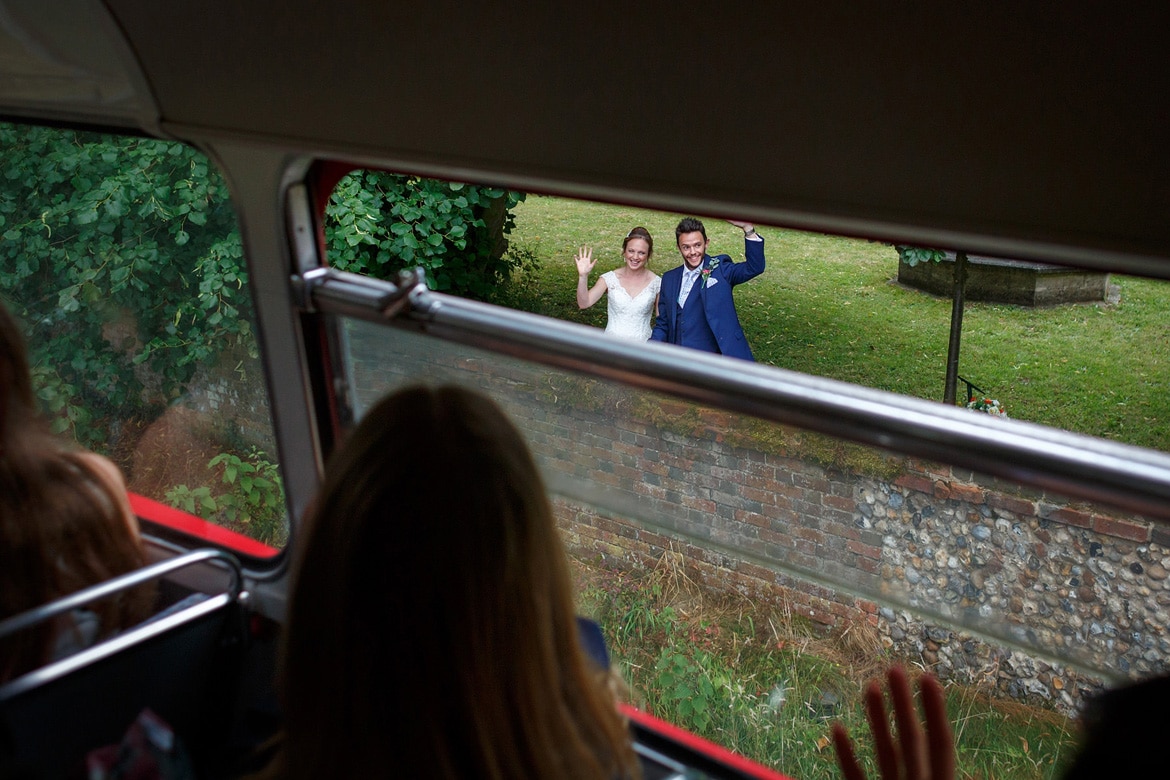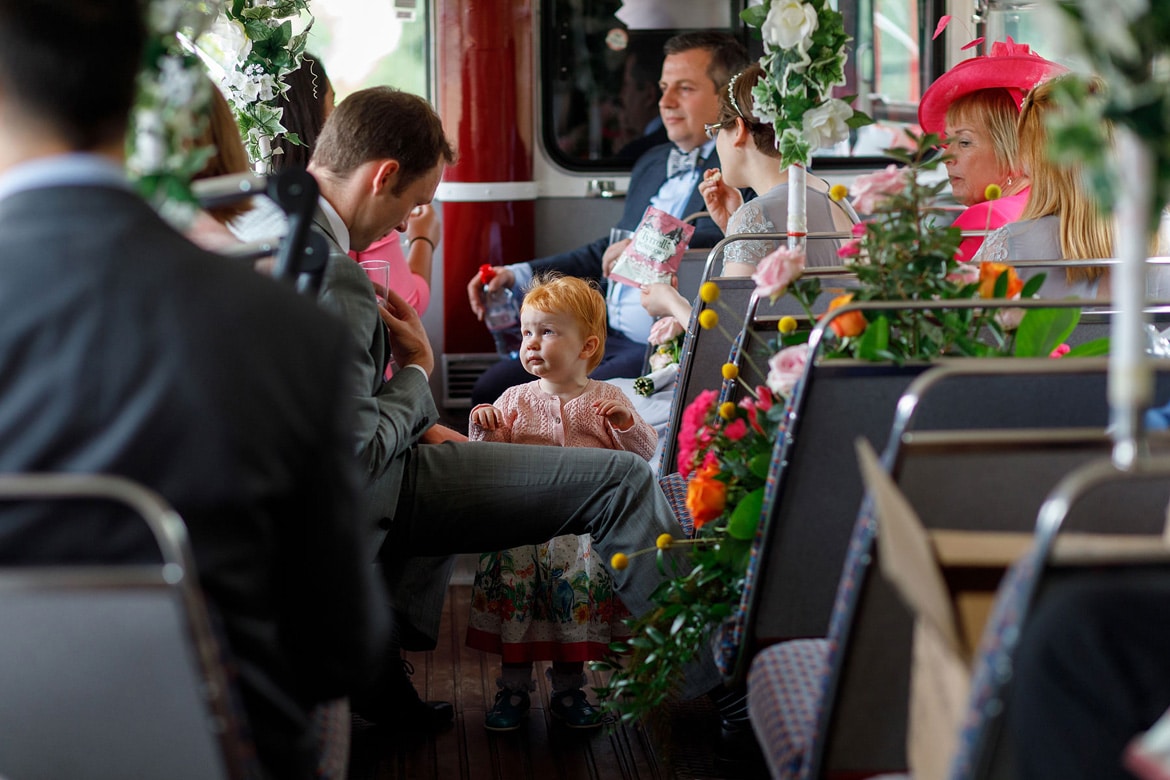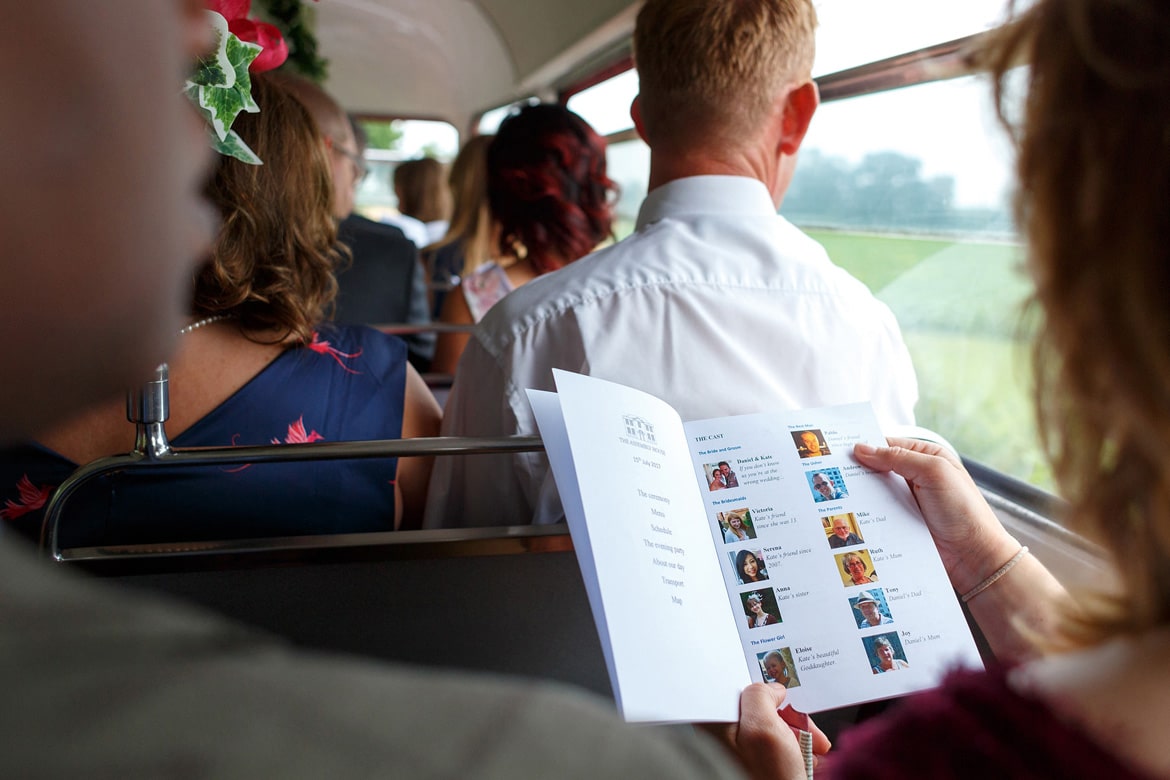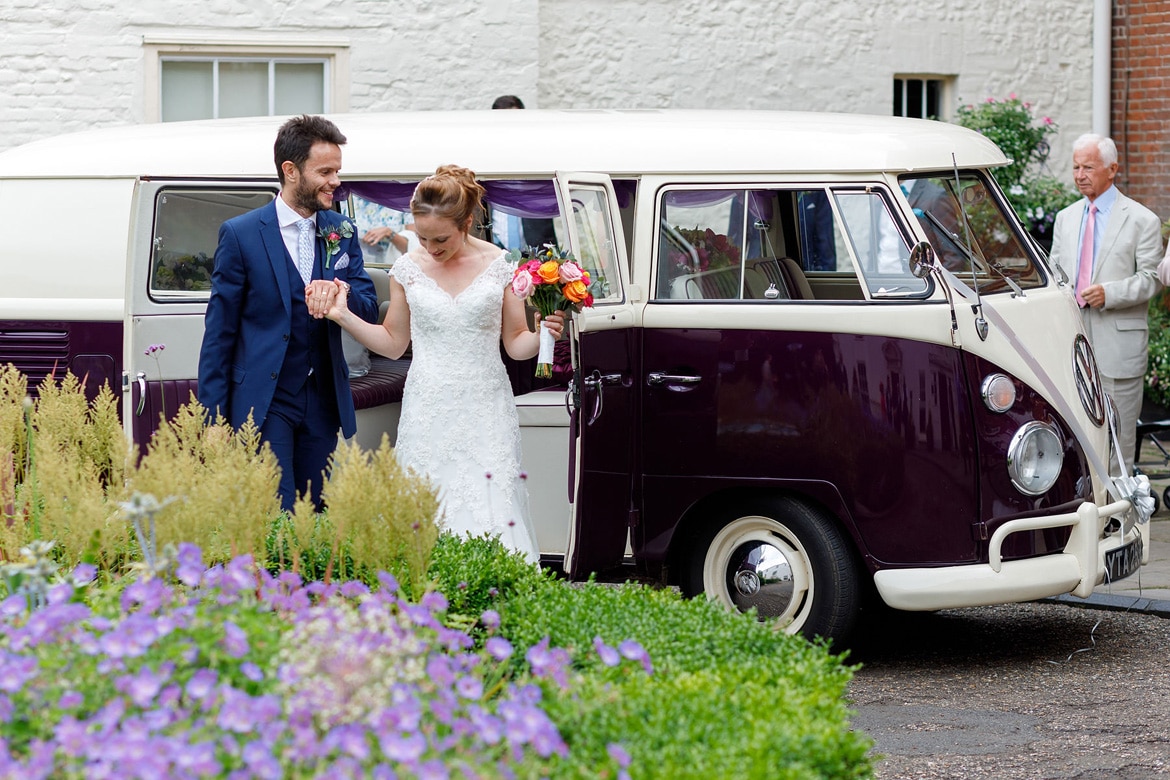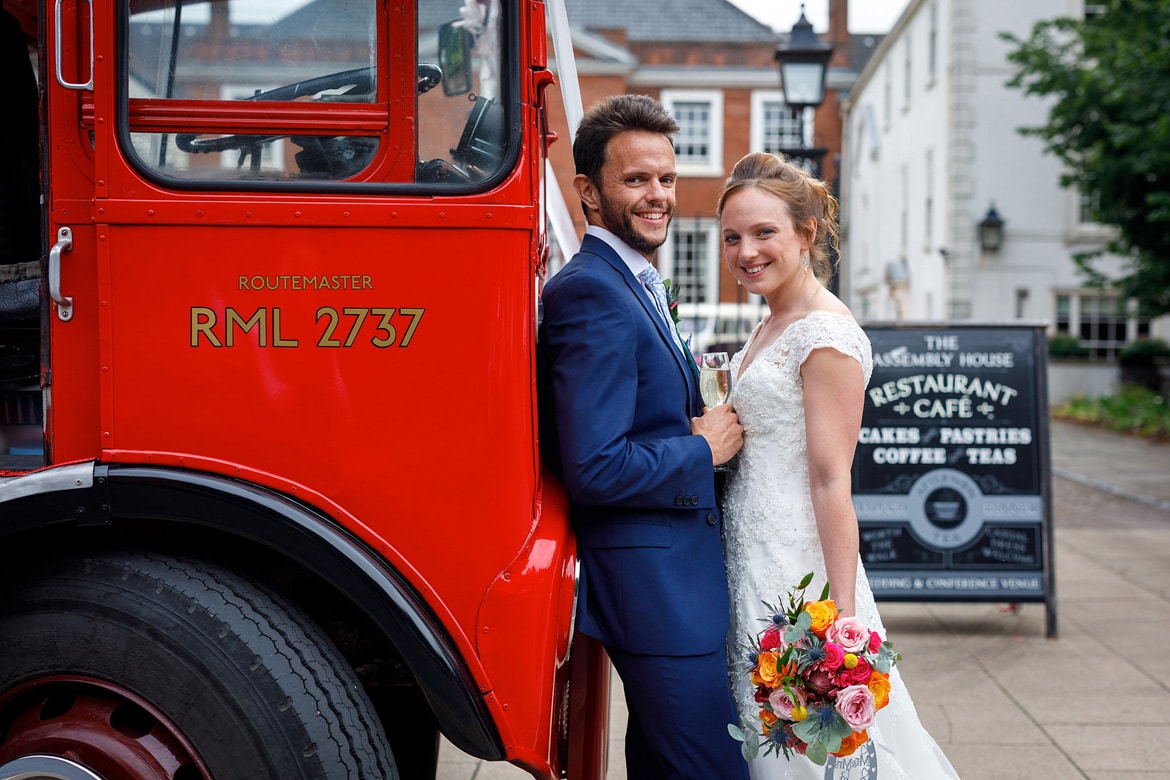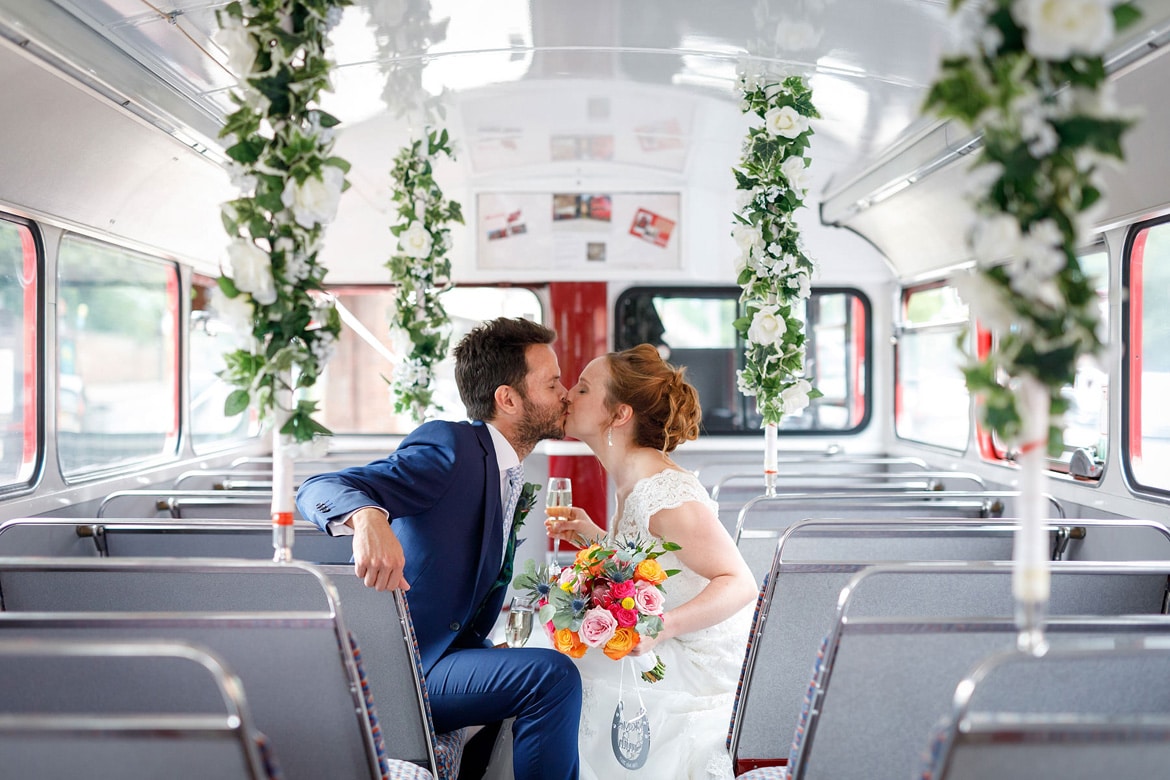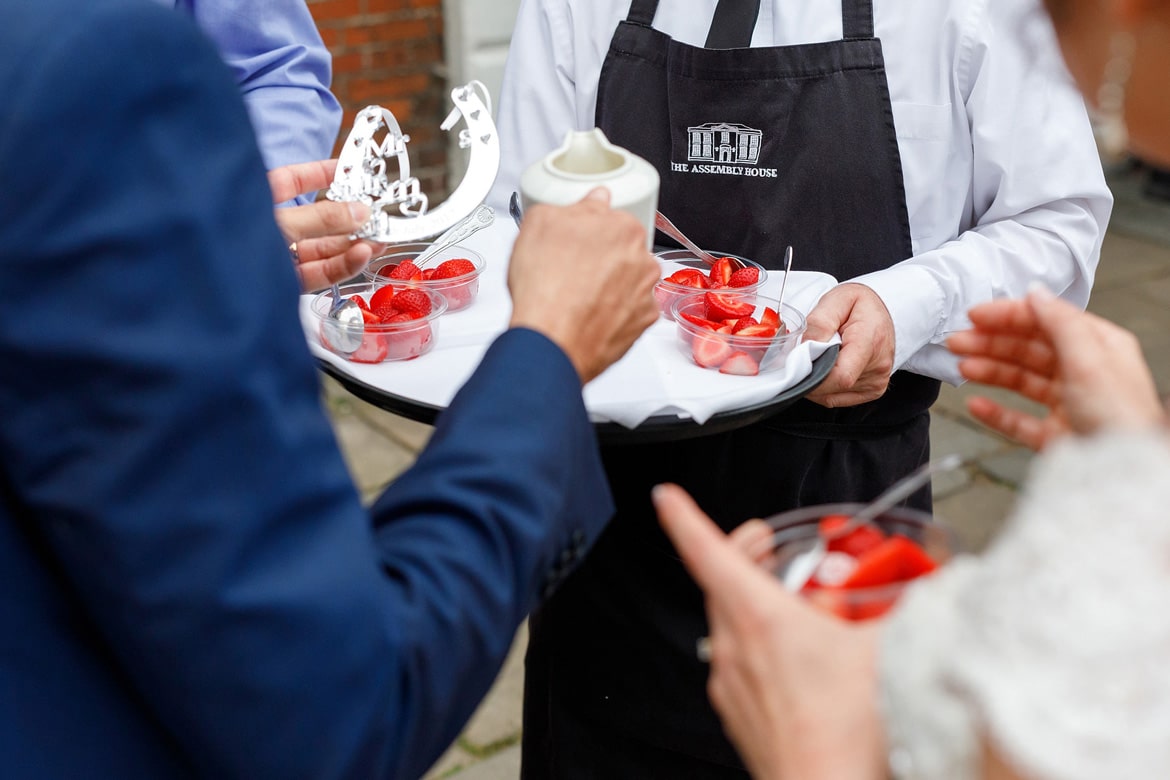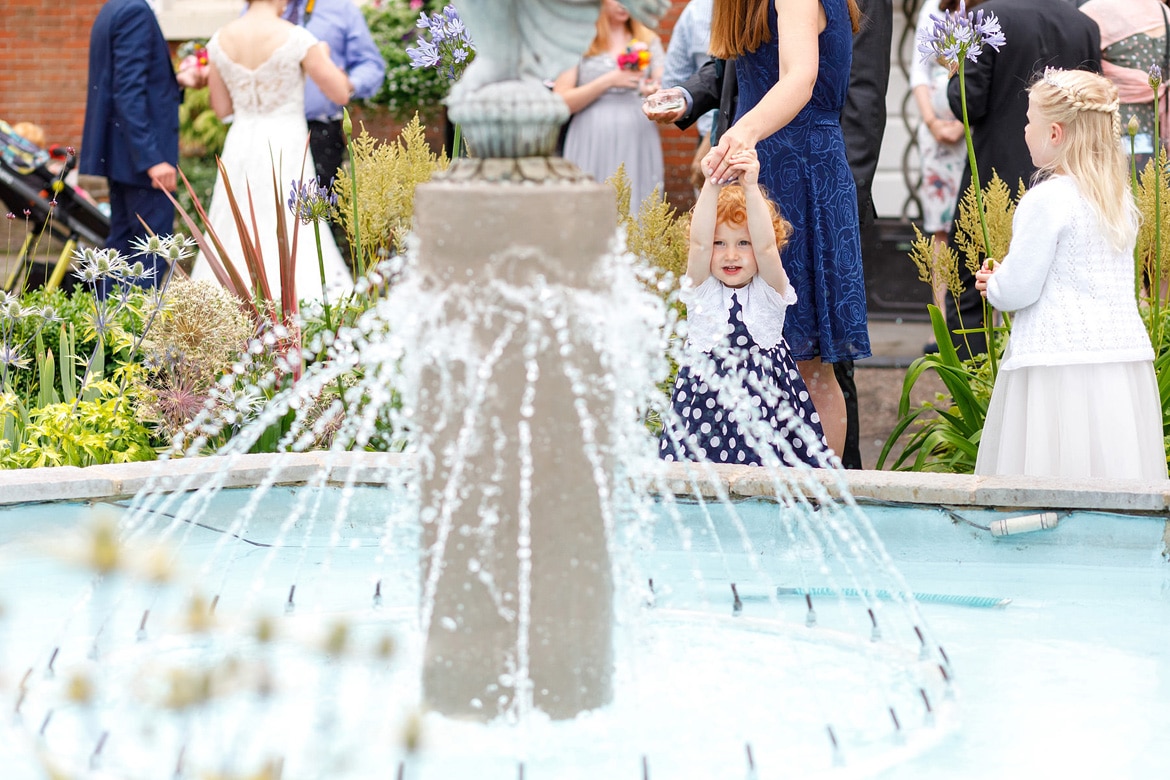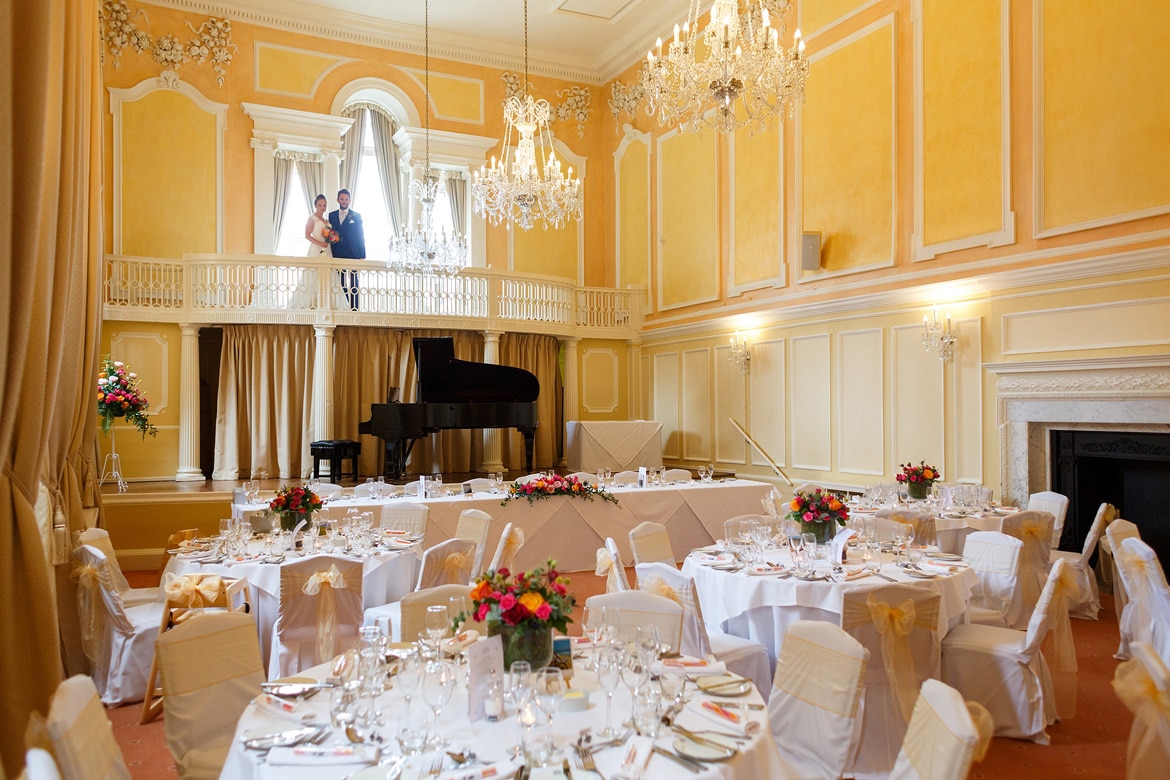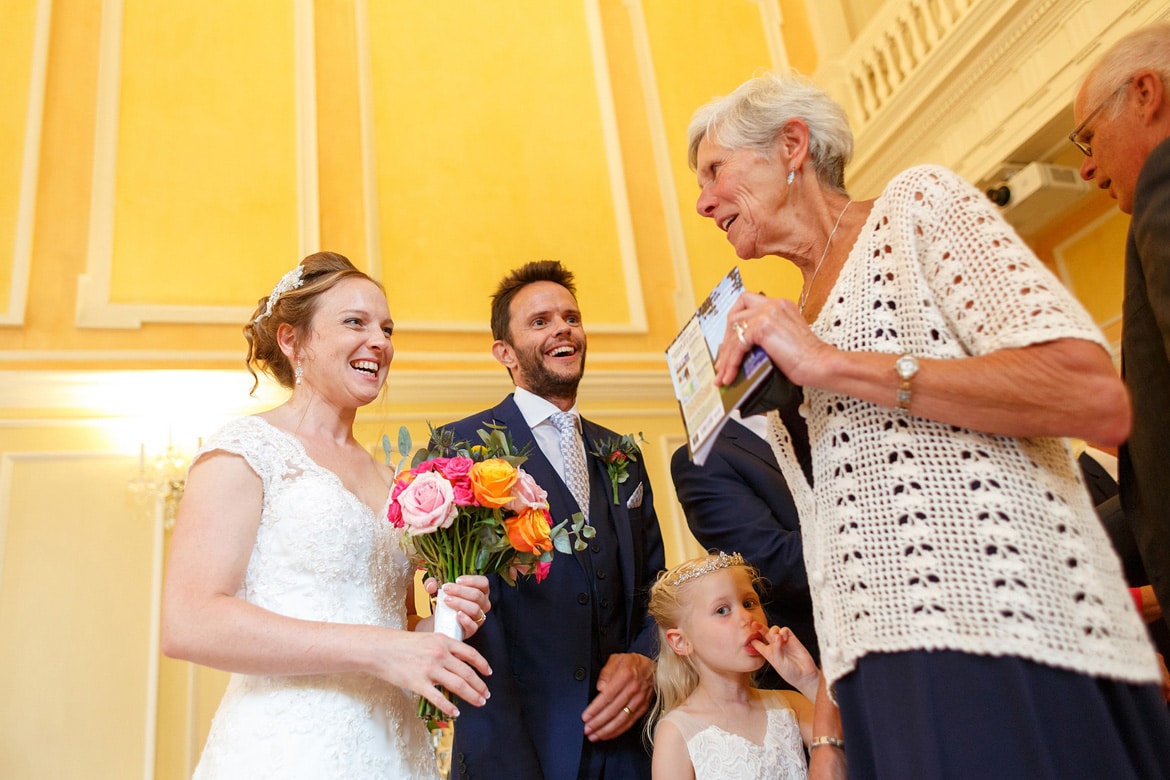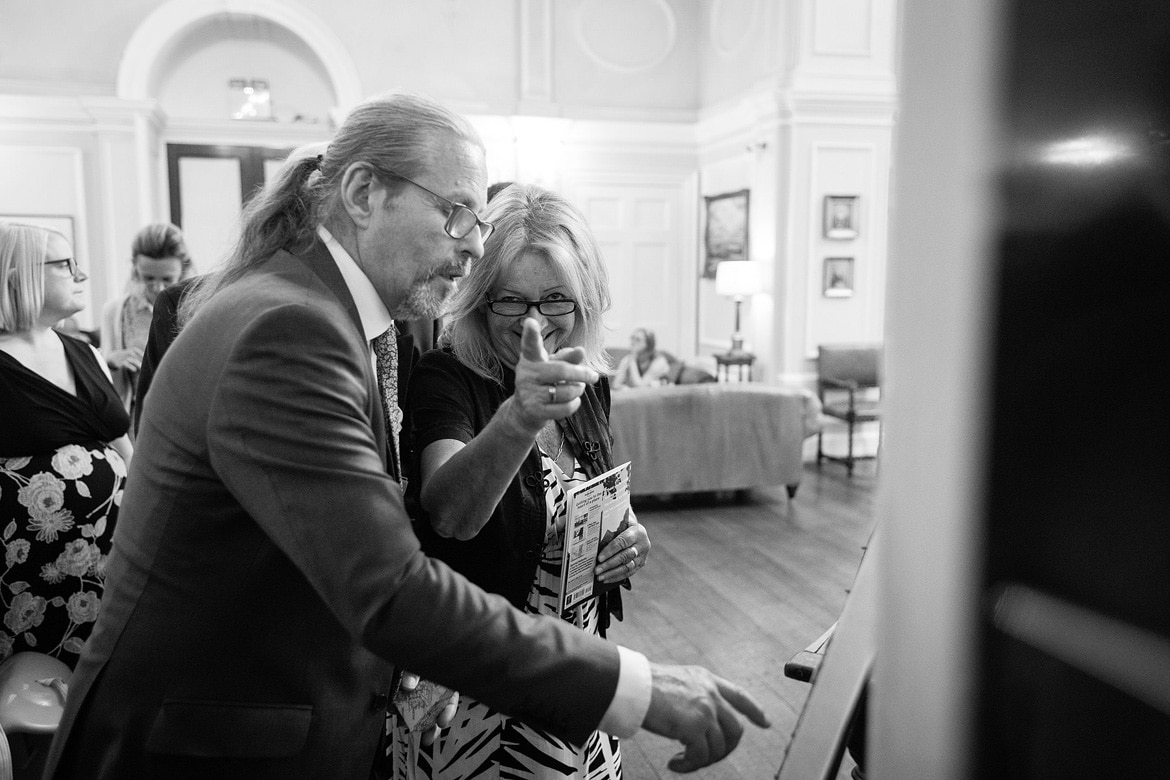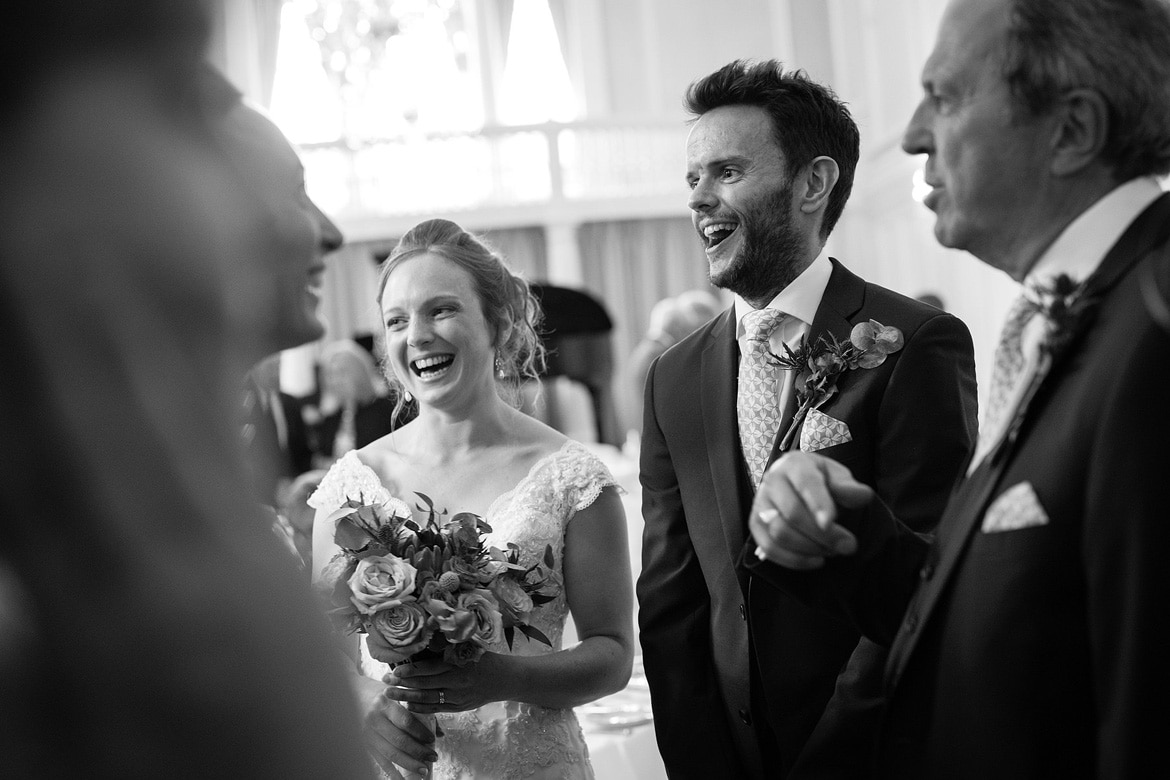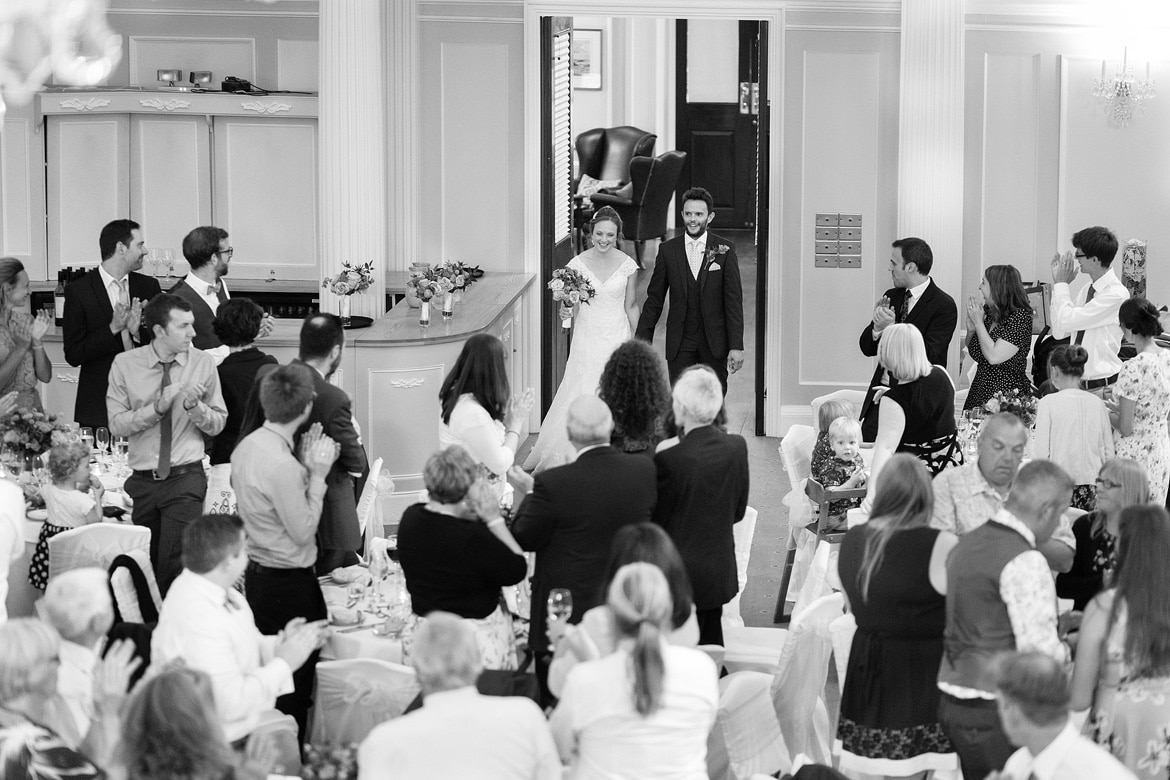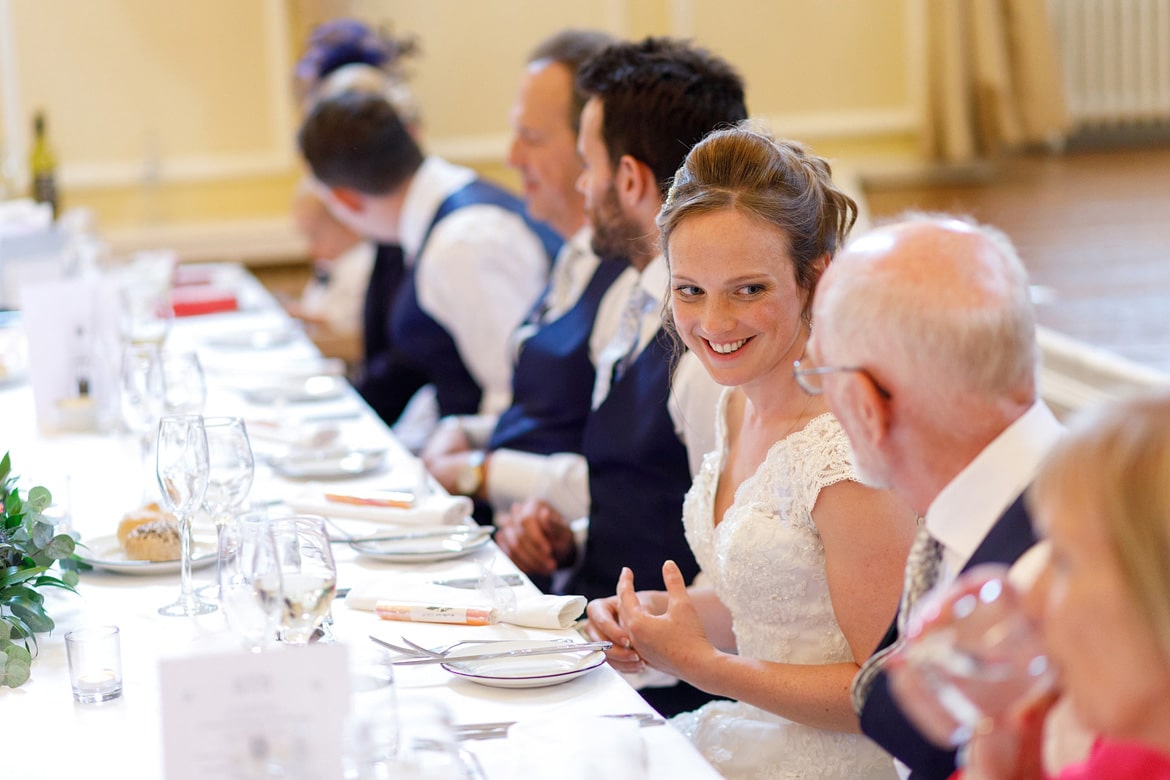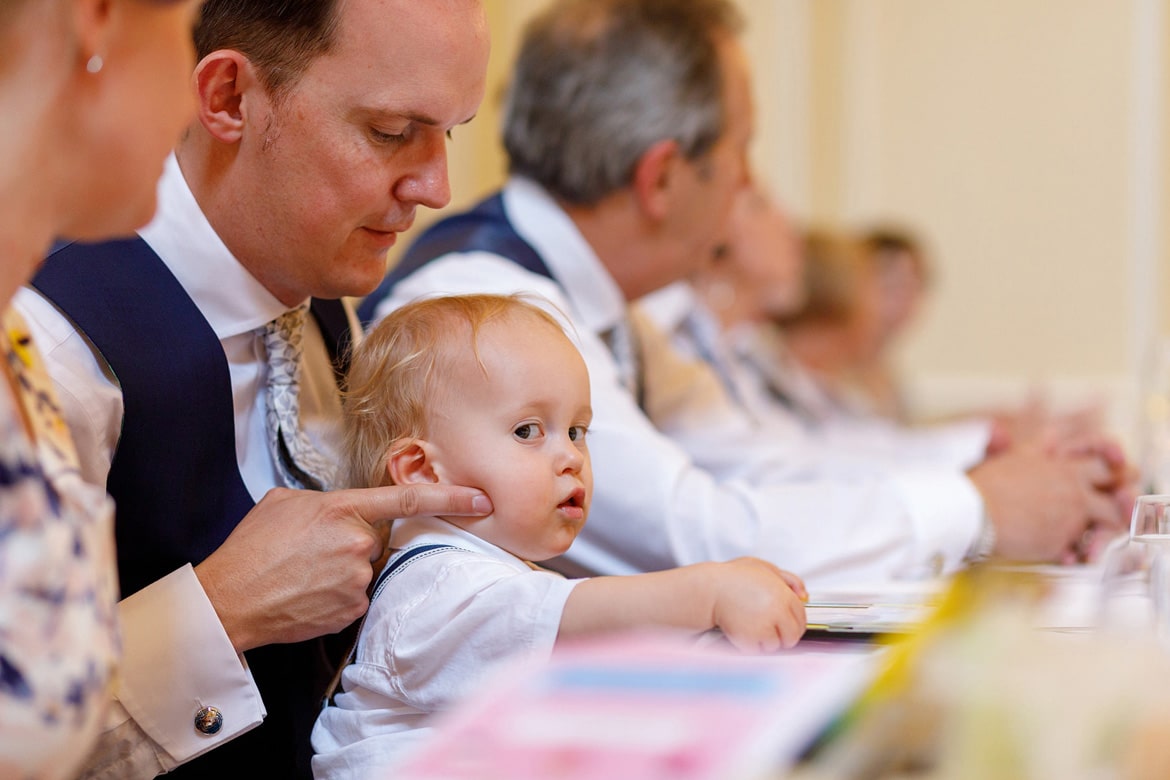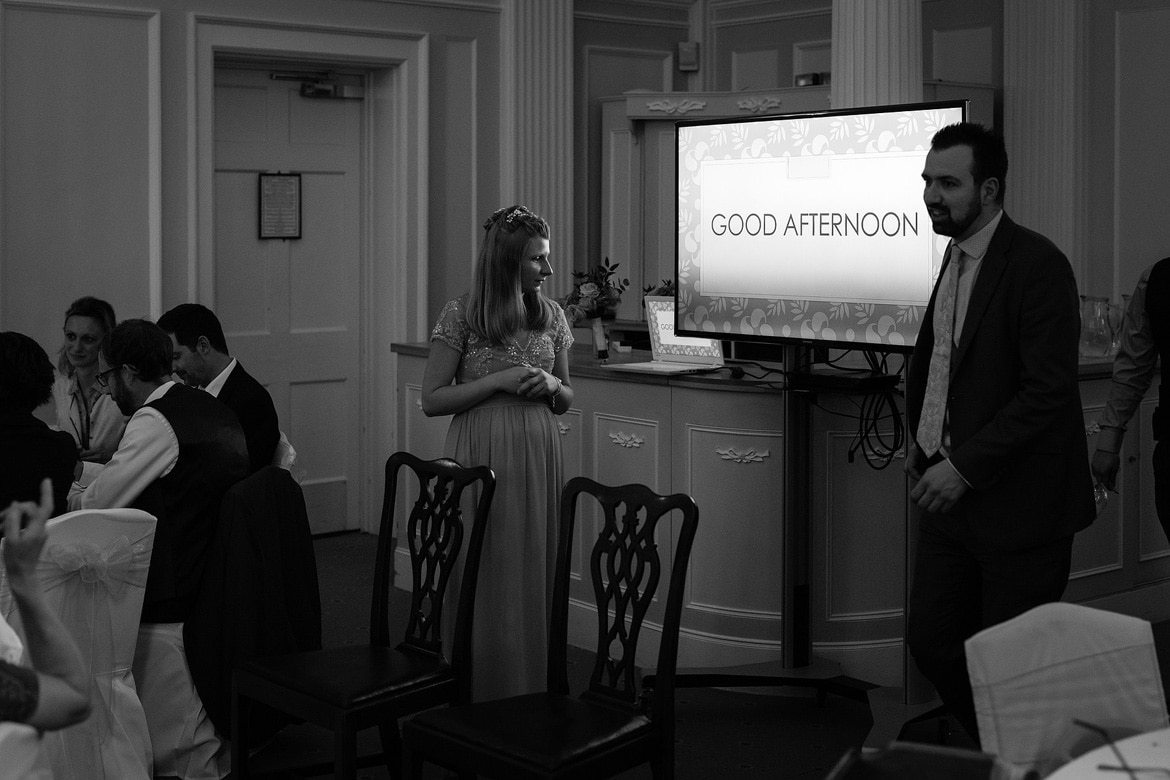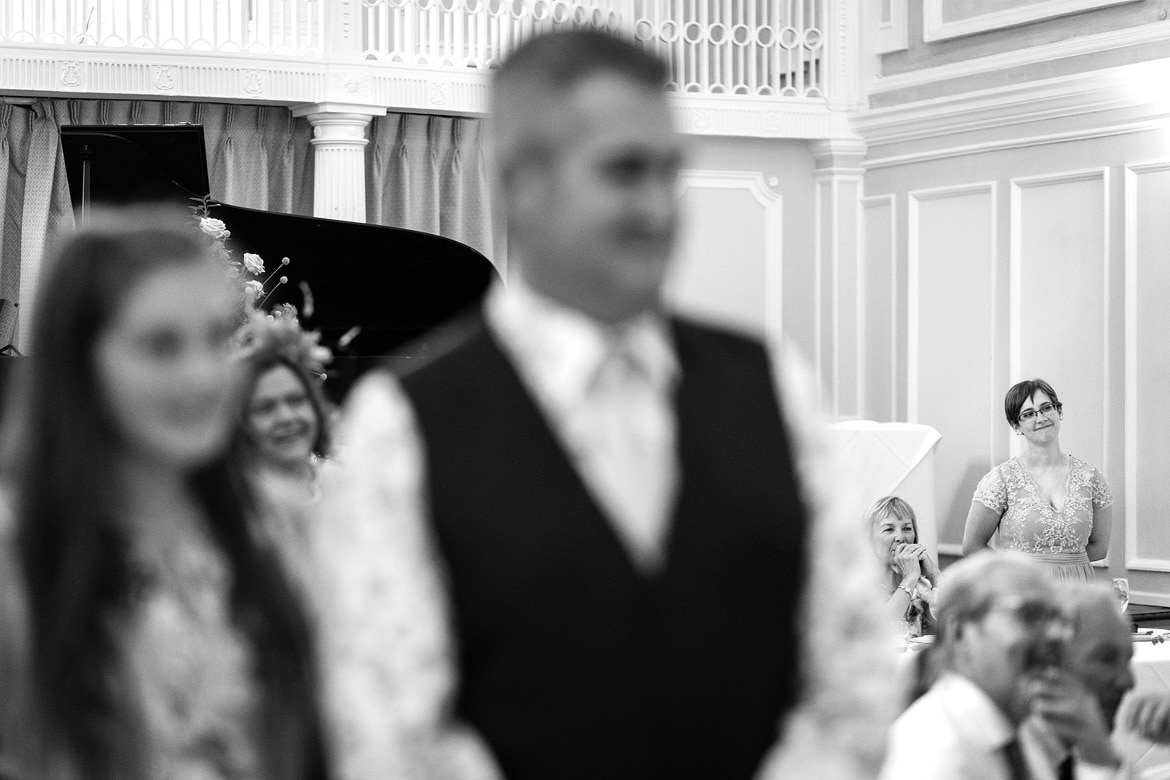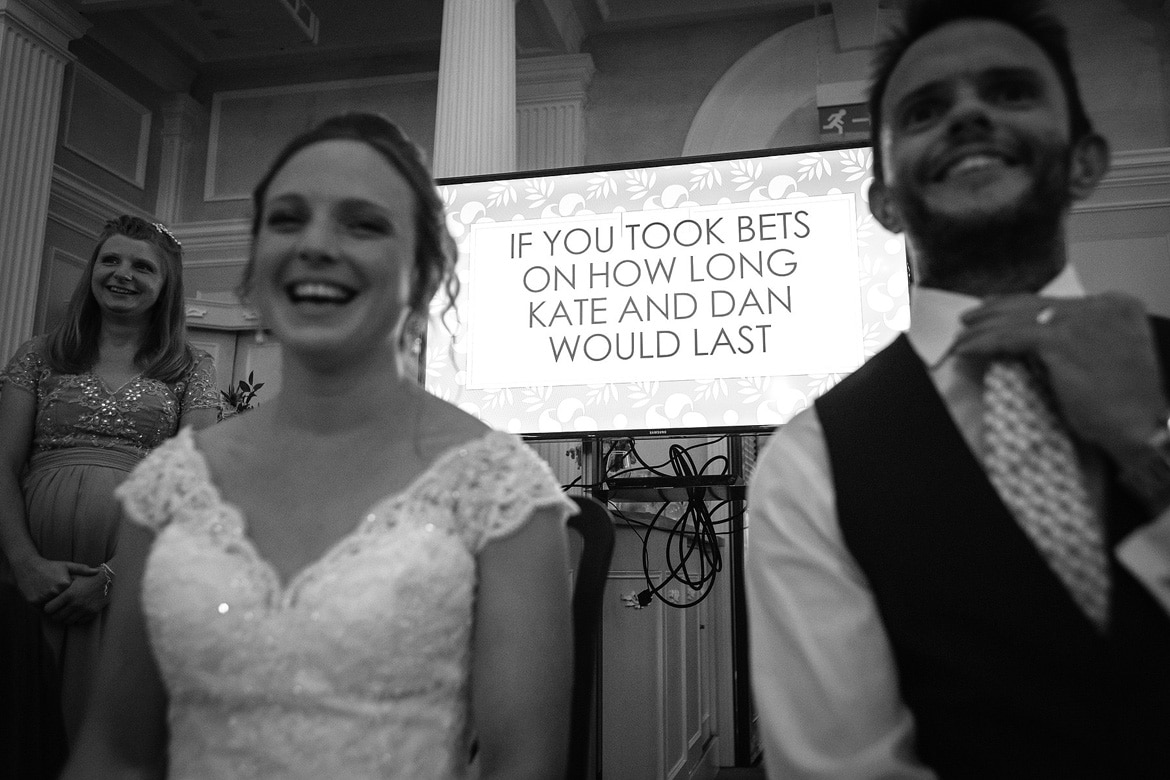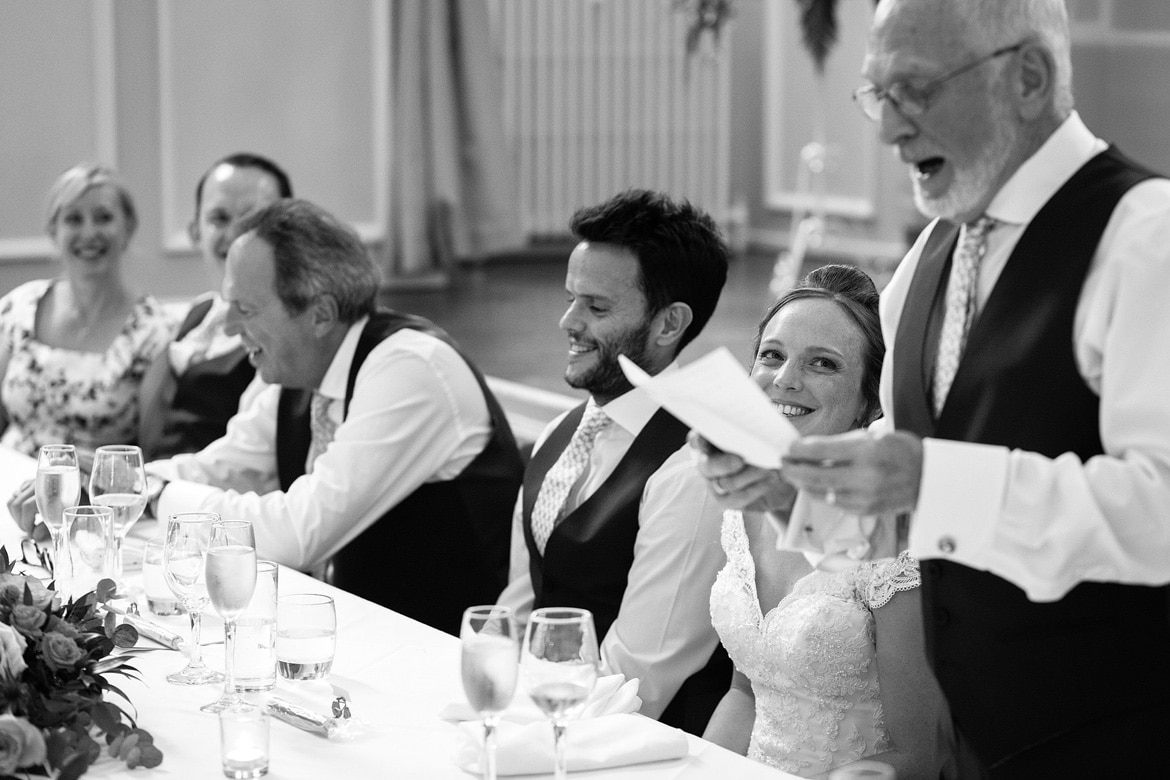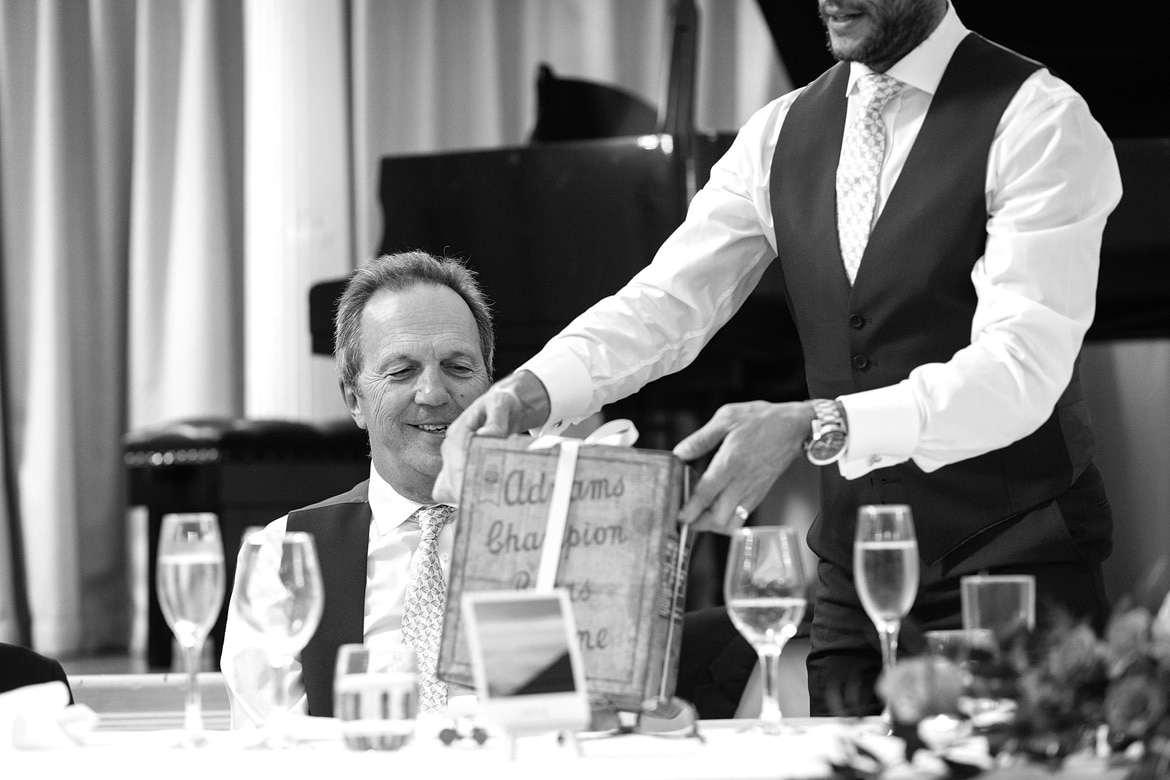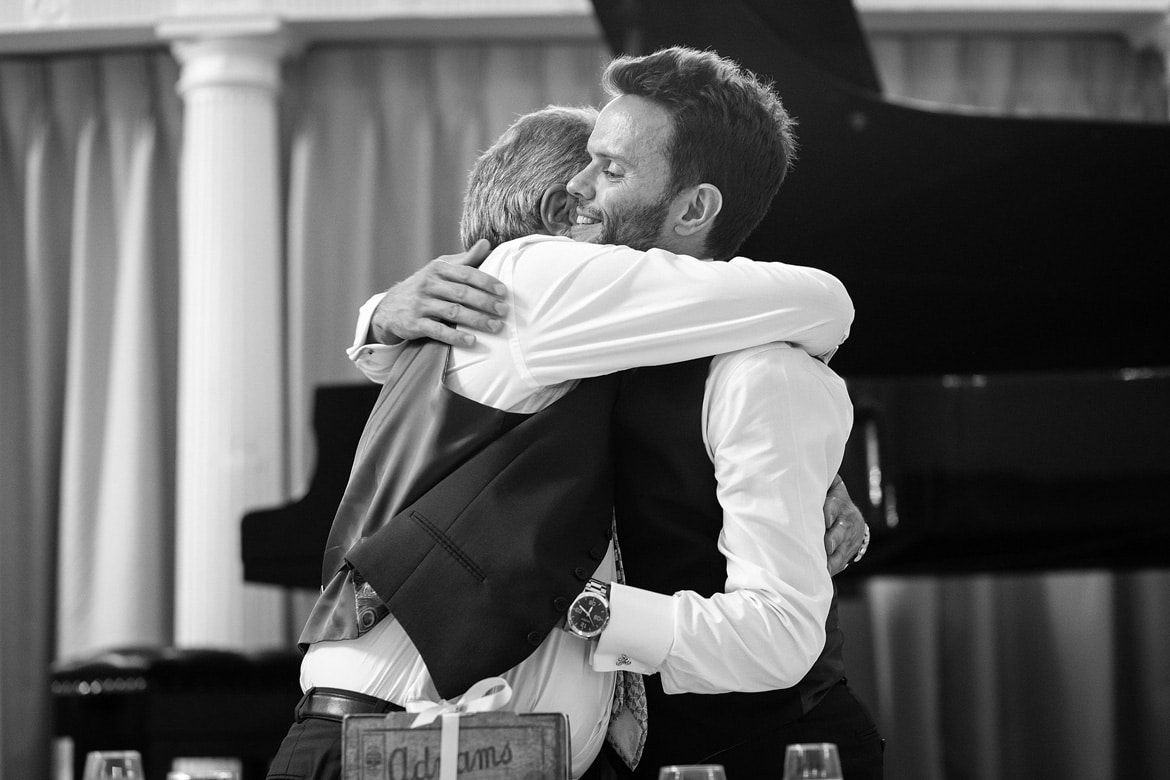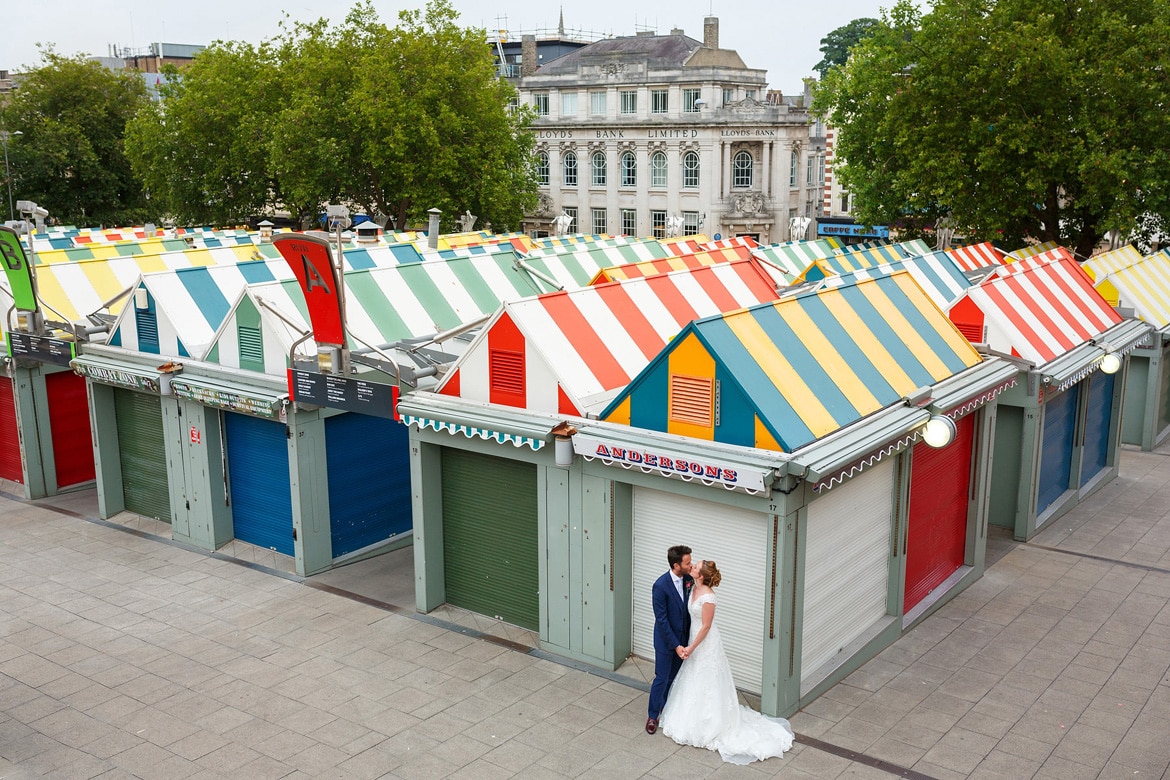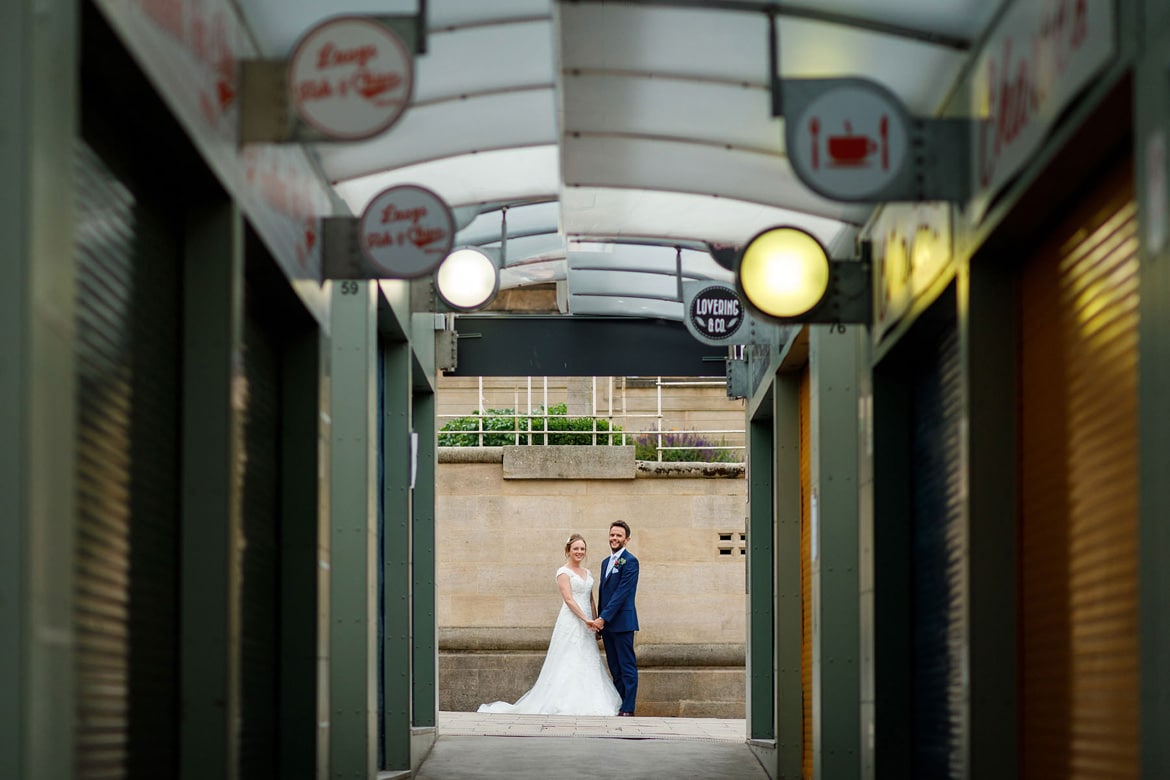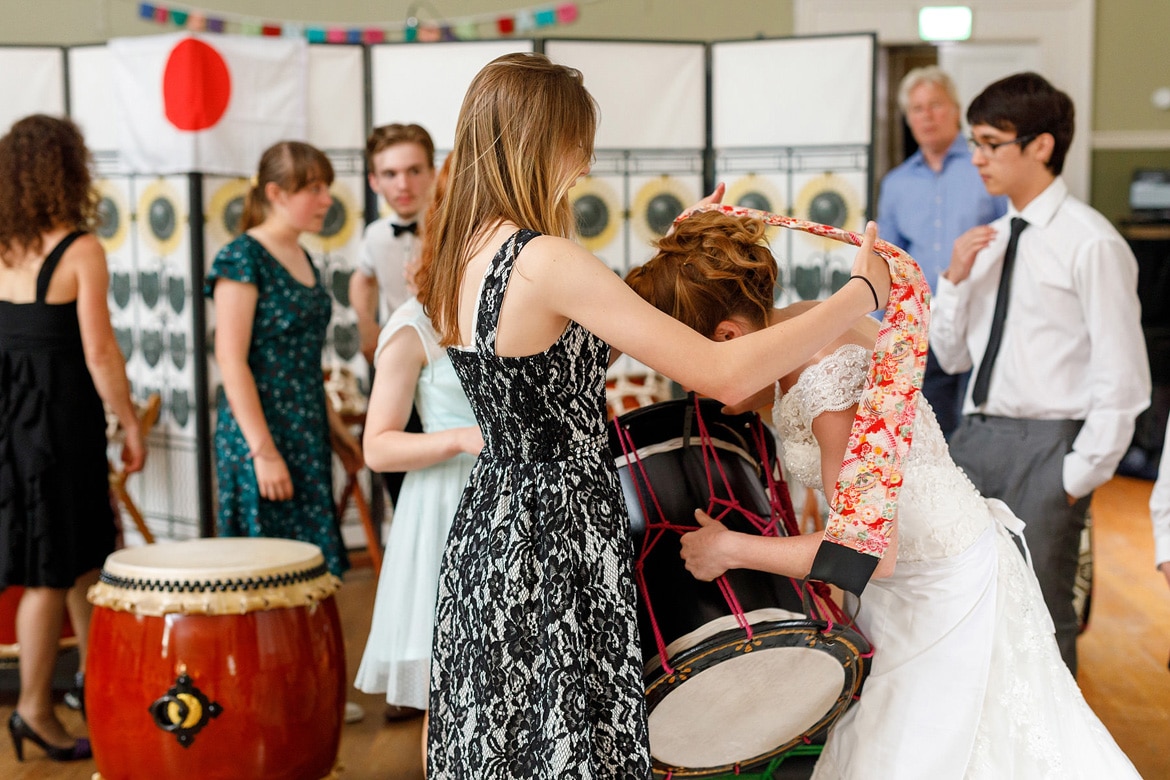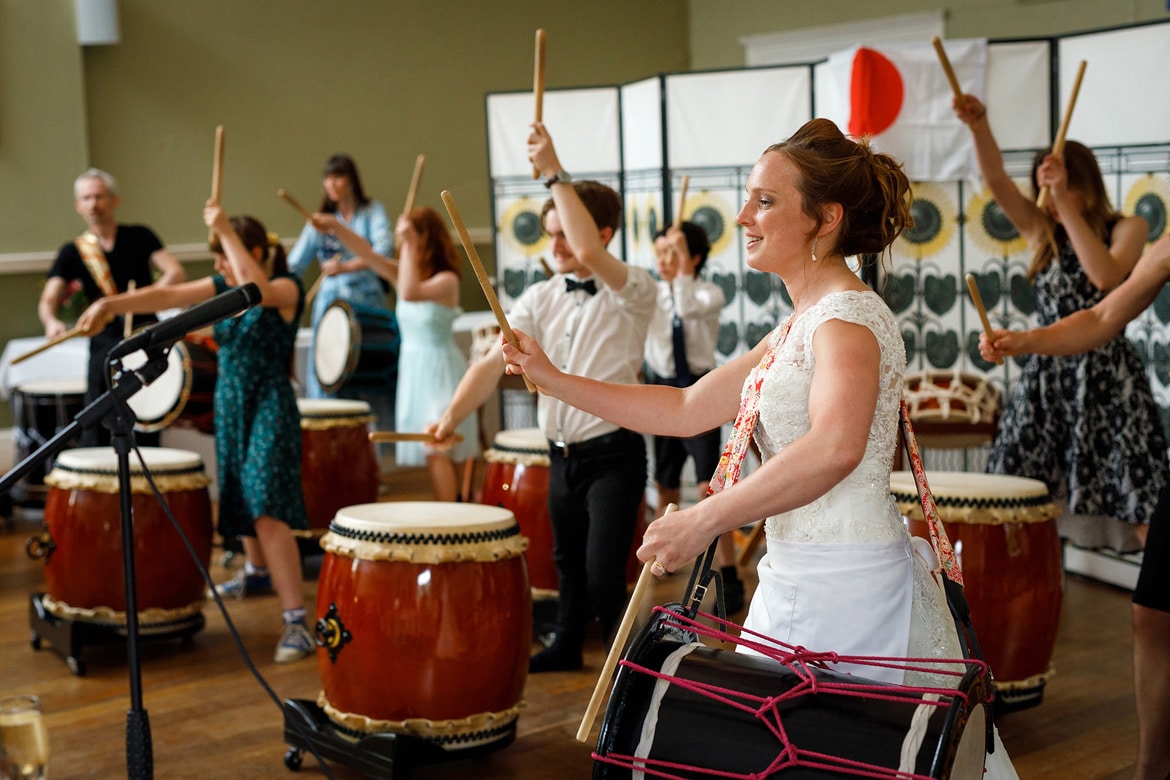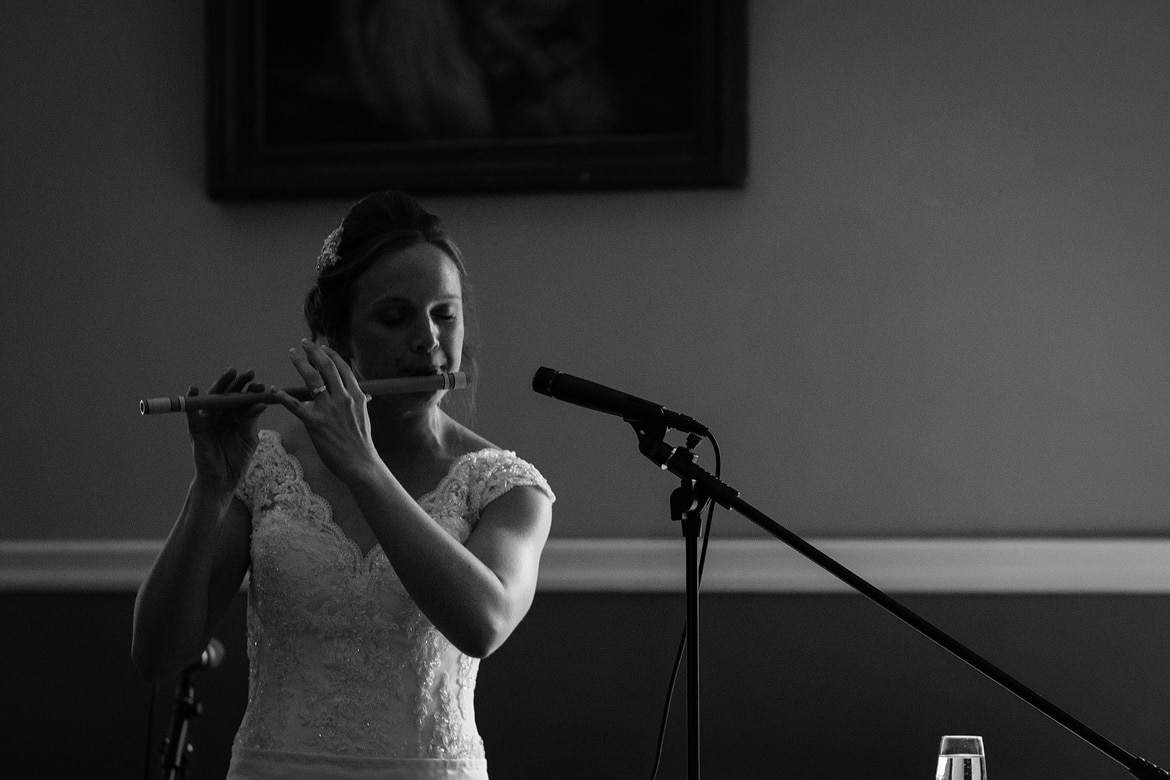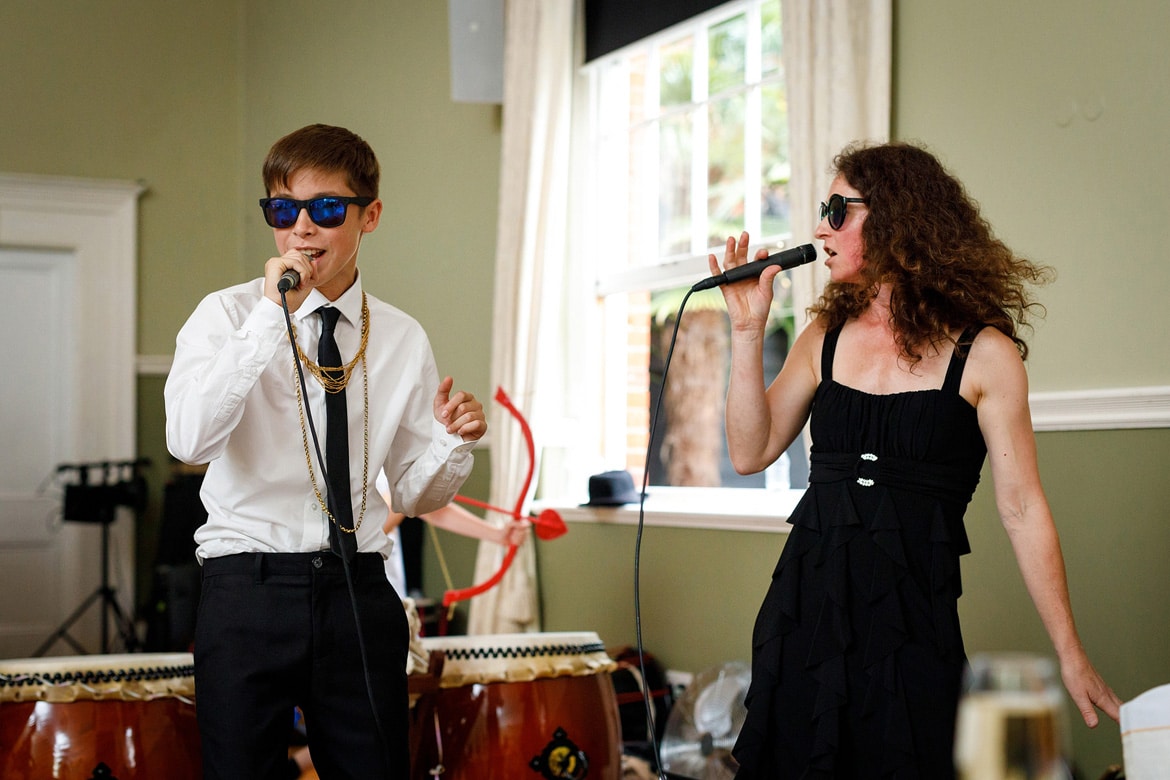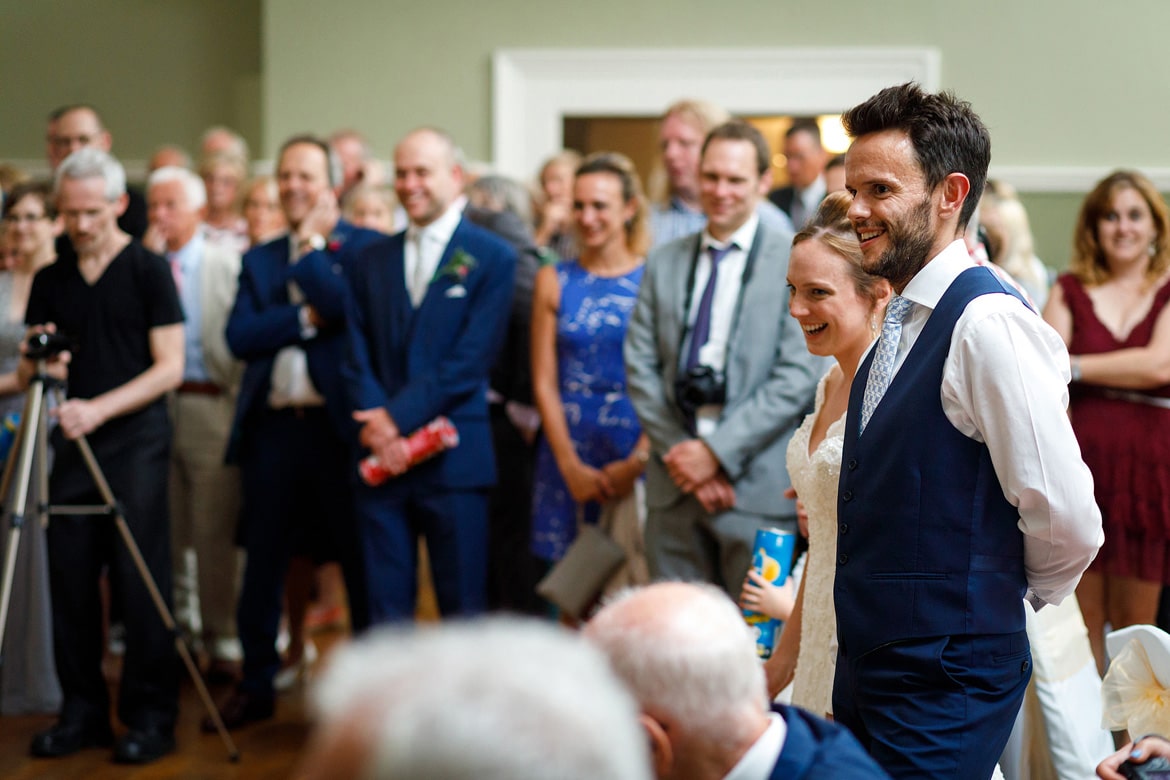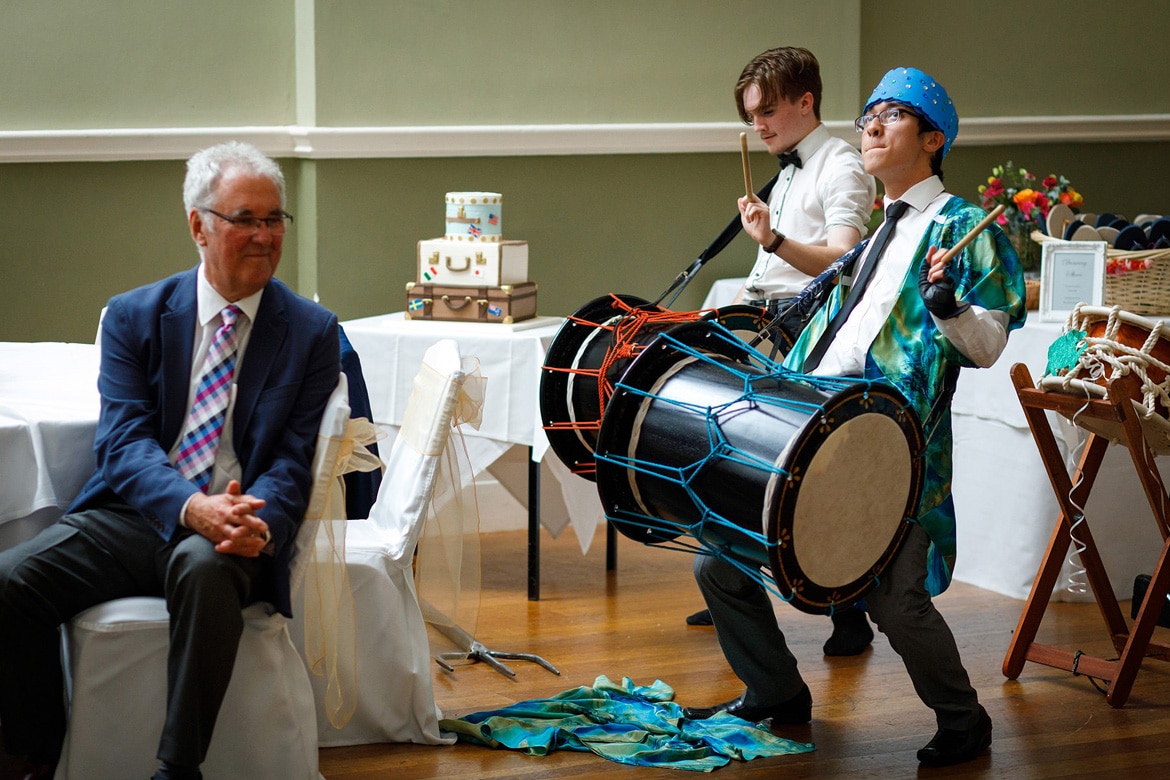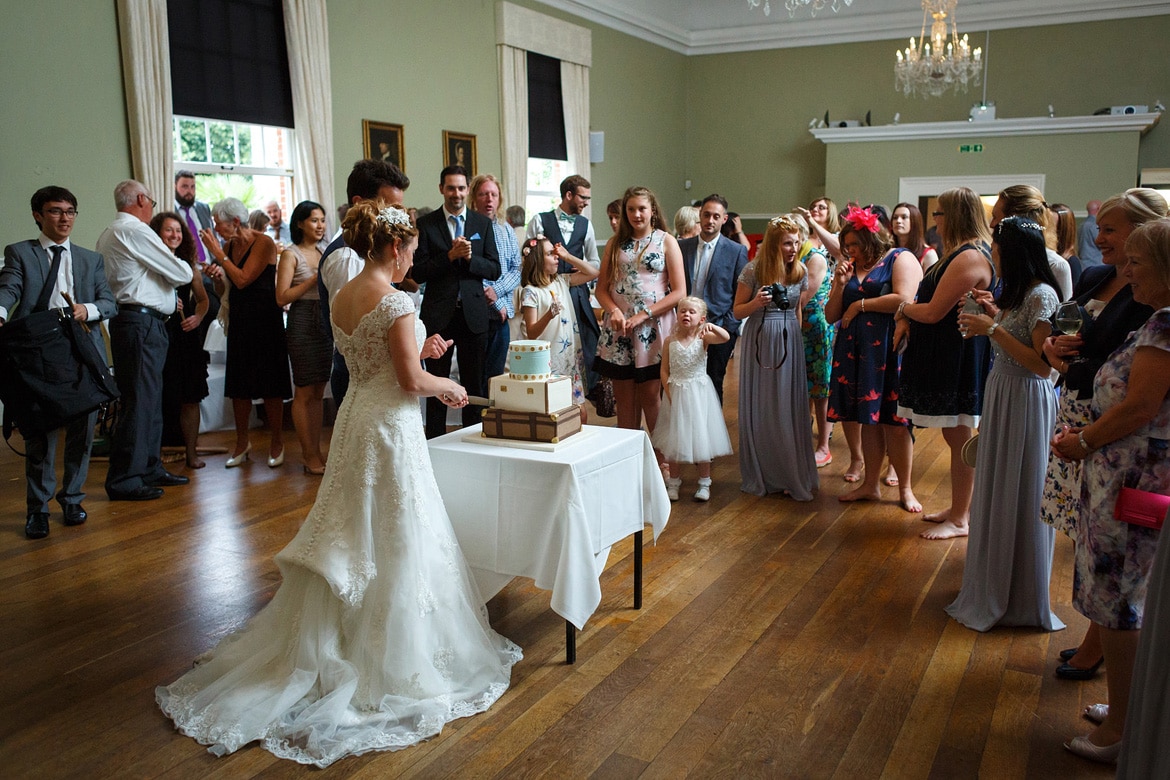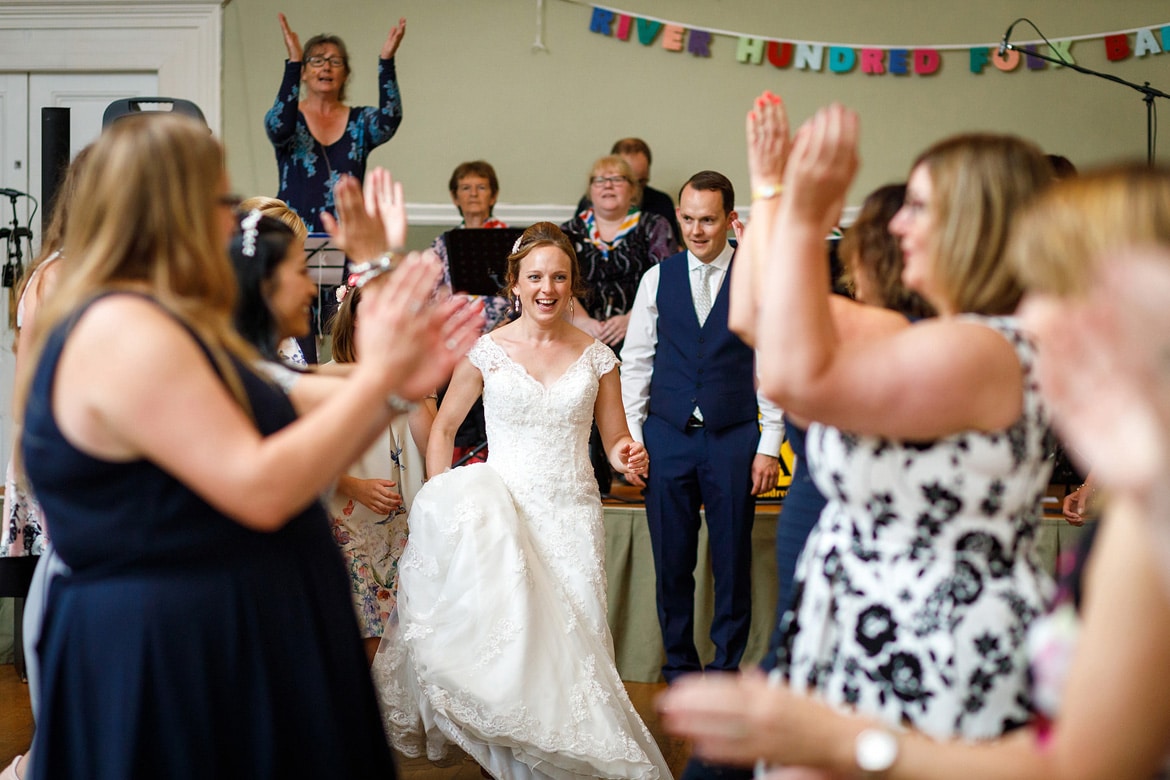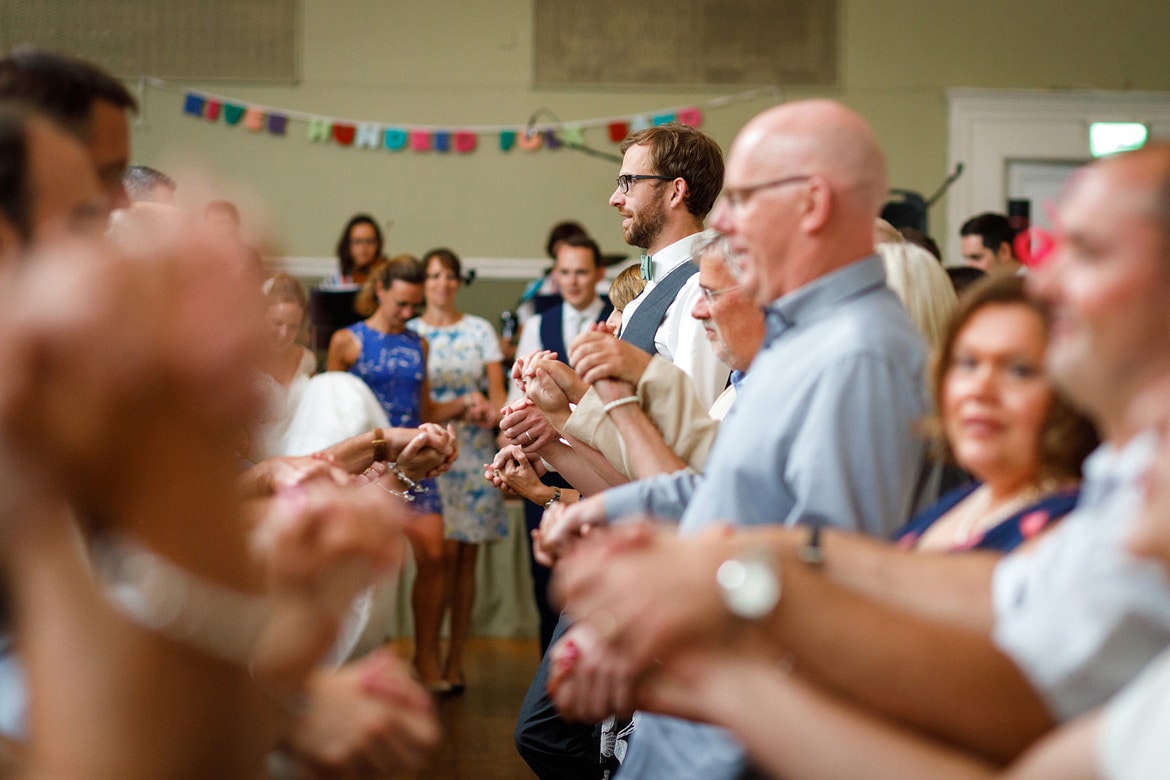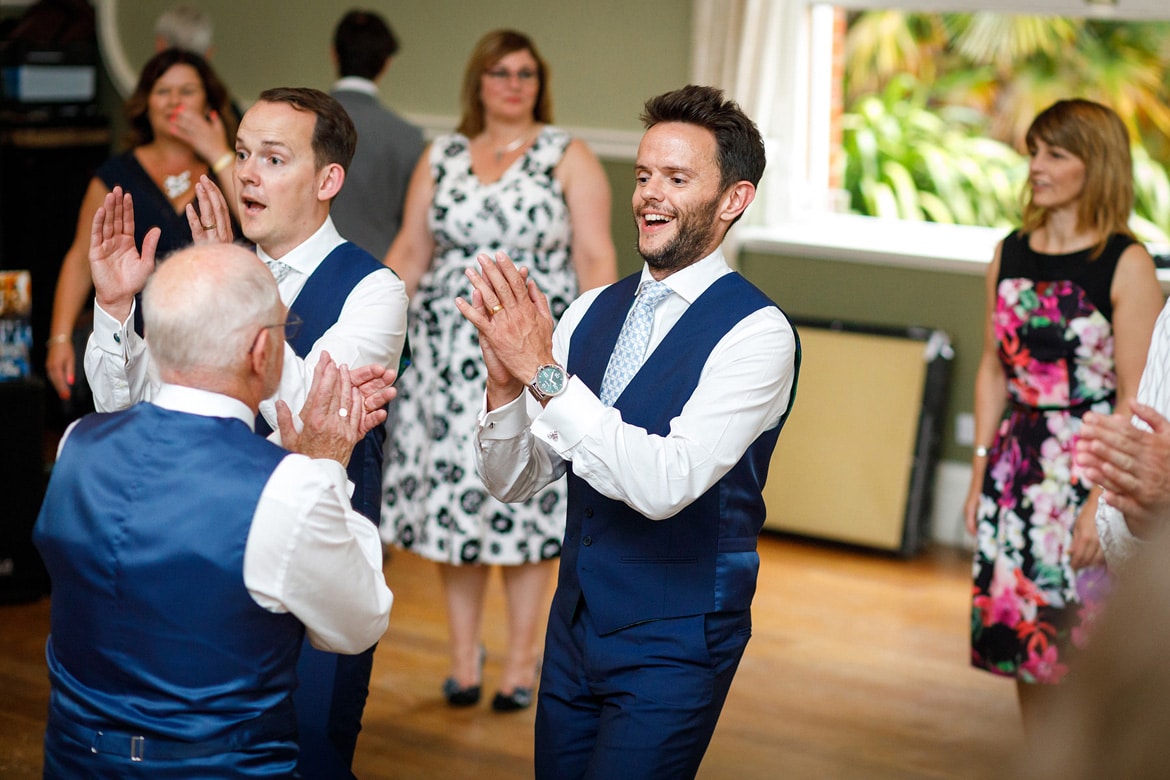 To see more great wedding photography in Norfolk and Norwich