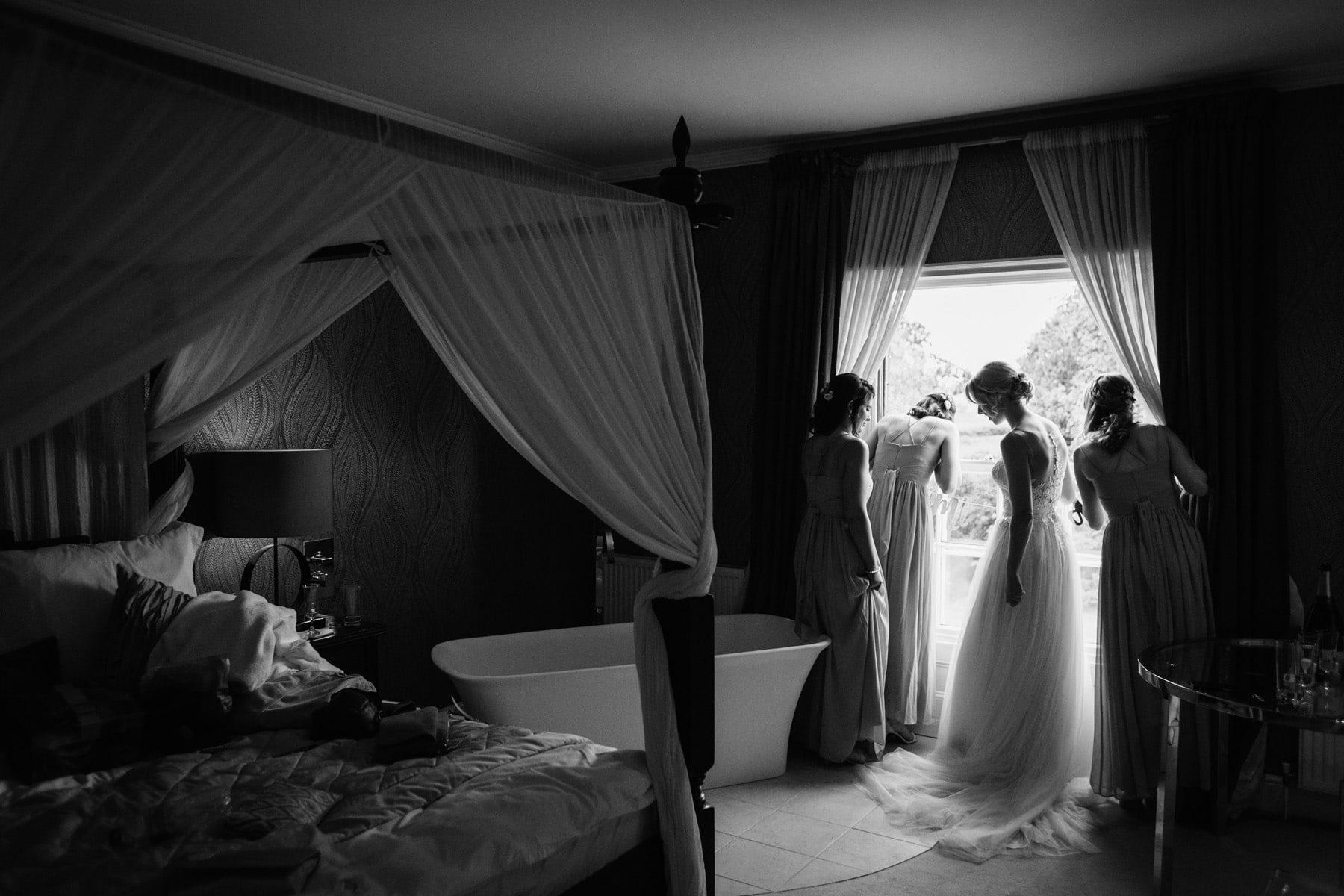 Godwick Barn Wedding | Laura and George
Godwick Hall Wedding Photographer
I was in North Norfolk at the weekend for the Godwick Barn wedding of teenage sweethearts Laura and George. They had planned an outdoor ceremony and the weather looked like it was going to play ball – overcast, not quite a warm as some guests might have liked, but most importantly dry!
The wedding party was getting ready in the nearby Godwick Hall so I flitted back and forth between the boys in the shepherd huts outside and the girls upstairs in the bridal suite before George and boys left on foot to the barn and the girls took a 'relaxing' tractor ride instead
It seems to be the prefered option at a Godwick barn wedding to hold the ceremony outside whenever possible and Laura and George had commissioned a beautiful flower arch to hold their ceremony under with the ruins of Godwick church completing the backdrop. The guests were seated on strawbales, George and his best man took their positions at the front of the aisle and Laura made her entrance on the arm of her father. After the wedding ceremony Laura and George made their way inside for a short legal ceremony with their two mothers as witnesses before a quick charge through the confetti before the drinks reception started. Just before the guests were due to sit down for the wedding breakfast, Laura and George hopped in the Godwick tractor for a quick ride up the Godwick church ruins some time alone and a few couple shots.
Speeches preceded the meal and afterwards the weather turned more summery with a brief glimpse of the sun before sunset and it was time for the dancing and marshmallows in the fire pits outside.
Congrats Laura and George!
Venue: Godwick Great Hall and Barn | Flowers: Swaffham Florist | Catering: Florentina | Band: The Fuzz