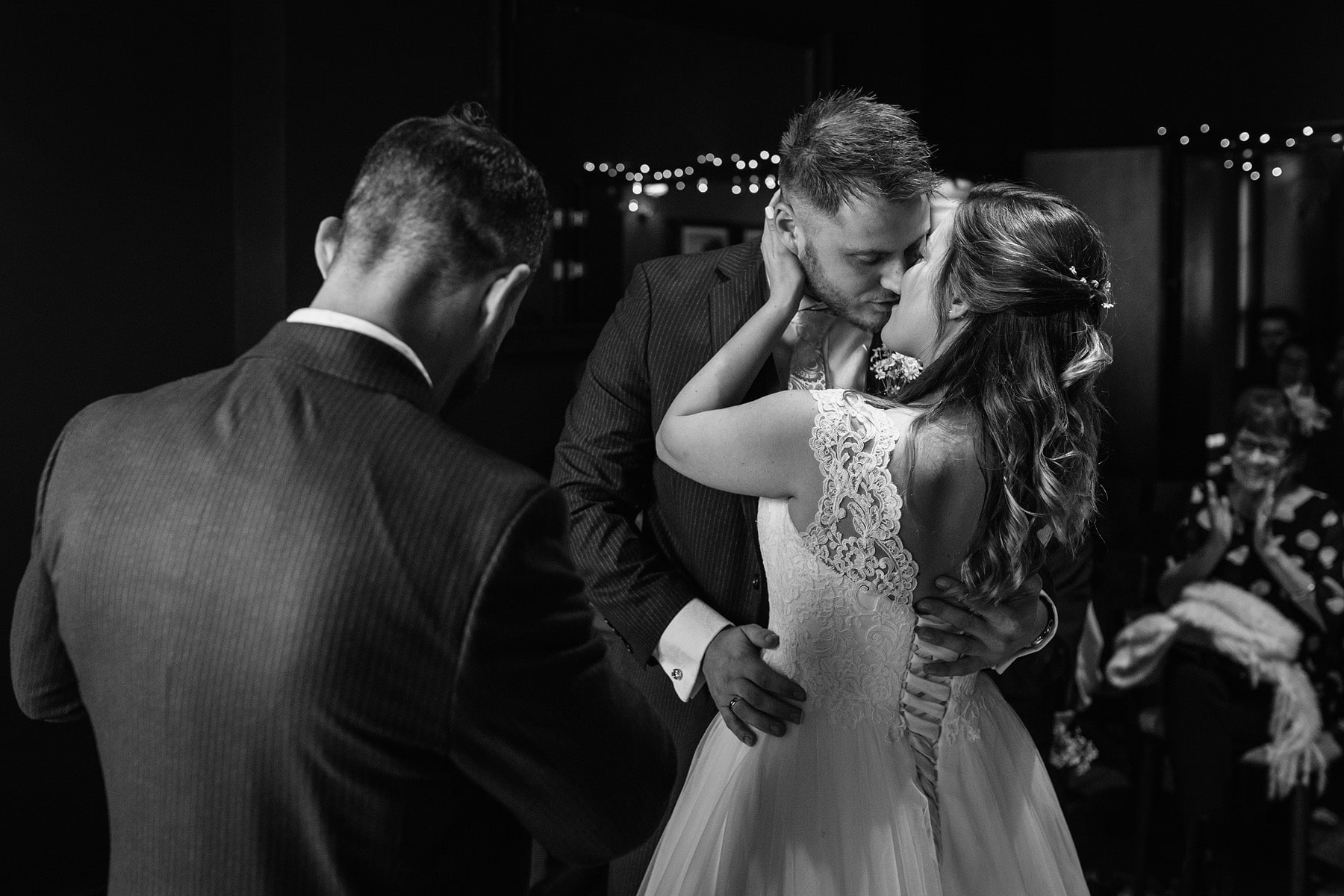 Georgian Townhouse Wedding | Bruna and George
Norwich Wedding at the Georgian Townhouse
A local affair with an international flavour this weekend, this Georgian Townhouse wedding was short and sweet and full of emotion. Bruna and George met while travelling, she's from Brazil and he's a homegrown Brit.
Their wedding in Norwich was actually a blessing performed by one of their close friends before their legal ceremony in Gibraltar the following weekend. The wedding at the Townhouse gave them the opportunity to get a great send off from their family and friends.
Bruna was getting ready upstairs at the townhouse and I joined her and the girls for the final preparations before the wedding dress went on. Downstairs George was waiting with the guests. Bruna's brother had flown in from Brazil and together they walked down the aisle to meet George.
Georgian Townhouse Wedding Blessing
A quick hug from Bruna's brother and we were into the ceremony. Personal and intimate was the order of the day. Their friend Ross was performing the ceremony, and Bruna and George had written their own (very funny) vows to read to each other.
An Autumnal wedding in Norwich
Luckily for an early November wedding, we were blessed with a beautiful sunny day for drinks outside. I had suggested that we wander over to Chapelfield gardens for a few couple shots but Bruna and George decided to stick with their friends and asked me to focus on the more documentary photography. And the obligatory confetti shot of course…
At the wedding breakfast
The ceremony room had been turned around for dining, with the finishing touches handled by matron of honour Gemma and Bruna's brother Adriano.
Adriano was also first in line for one of six speeches ranging from the heartfelt to the bawdy to a couple of tearjerkers to round off with. A quick cake cut and that was me done for the day, leaving everyone to enjoy their wedding breakfast.
Congrats Bruna and George!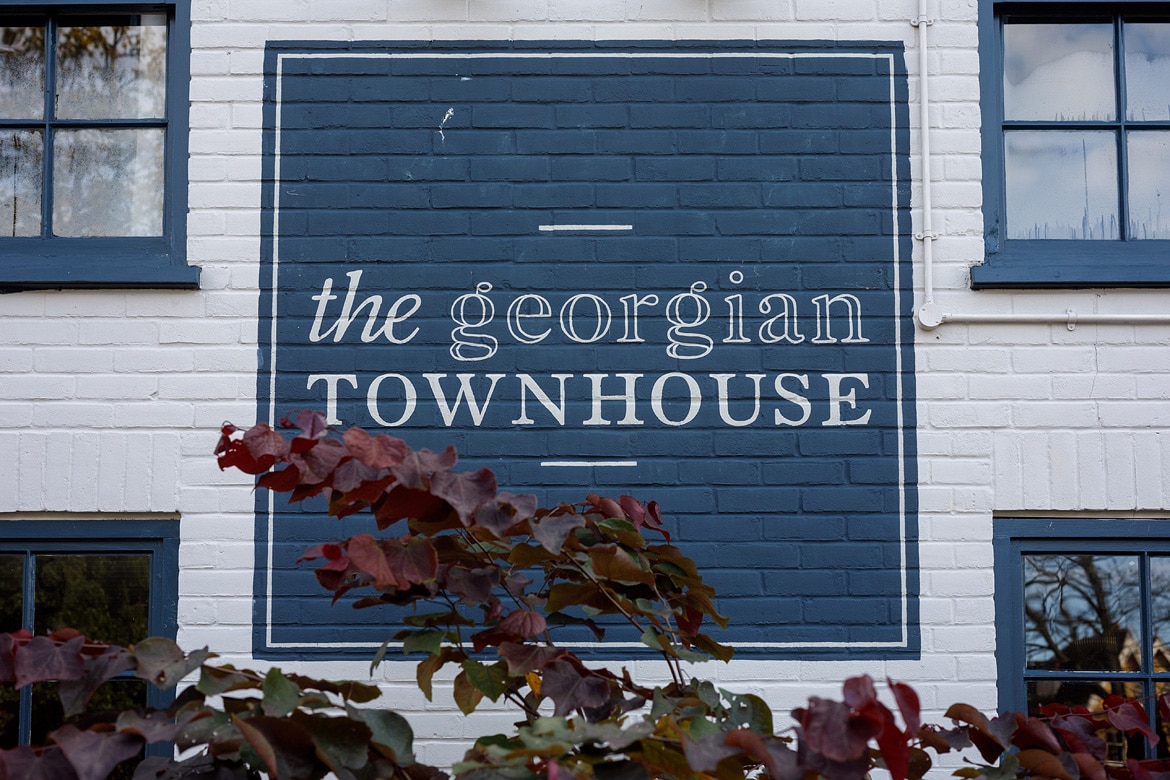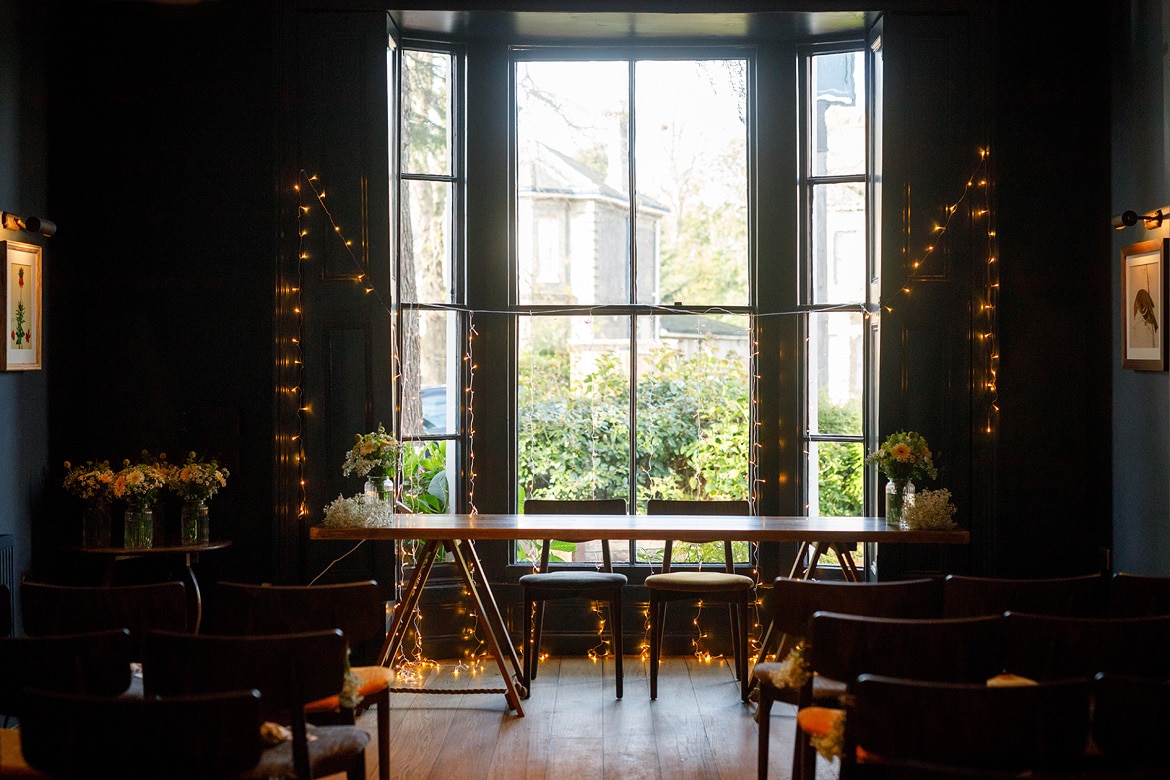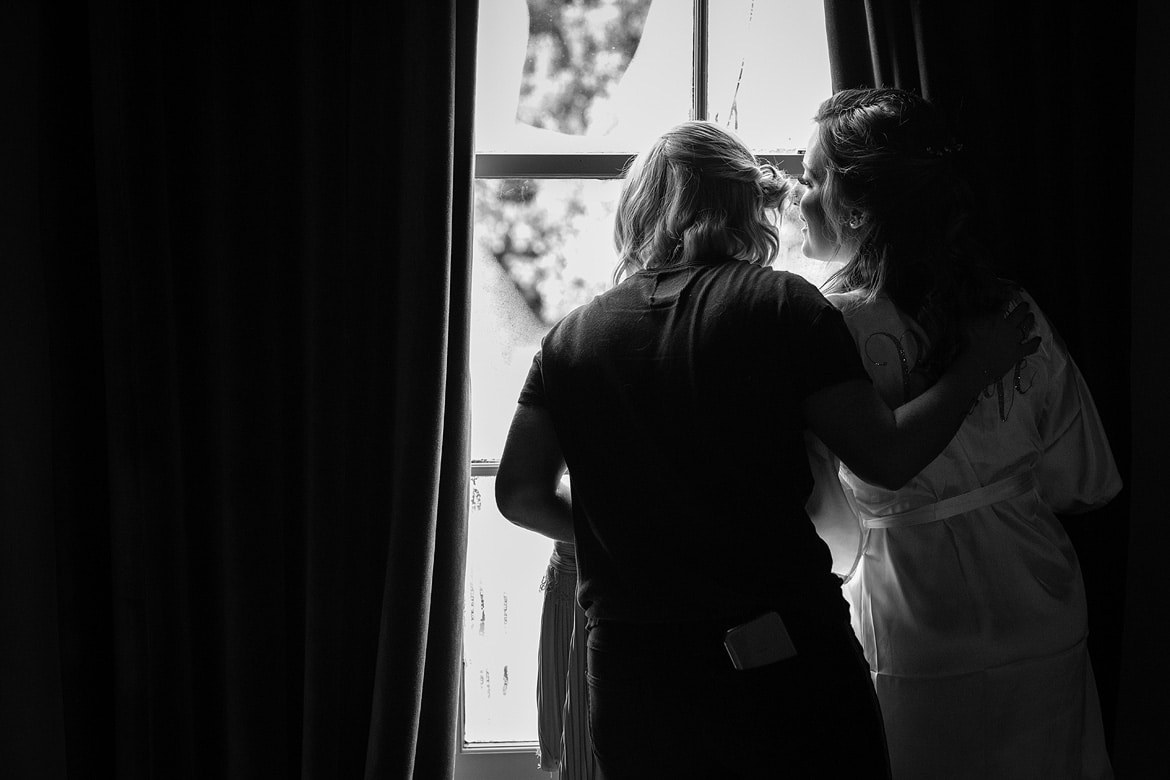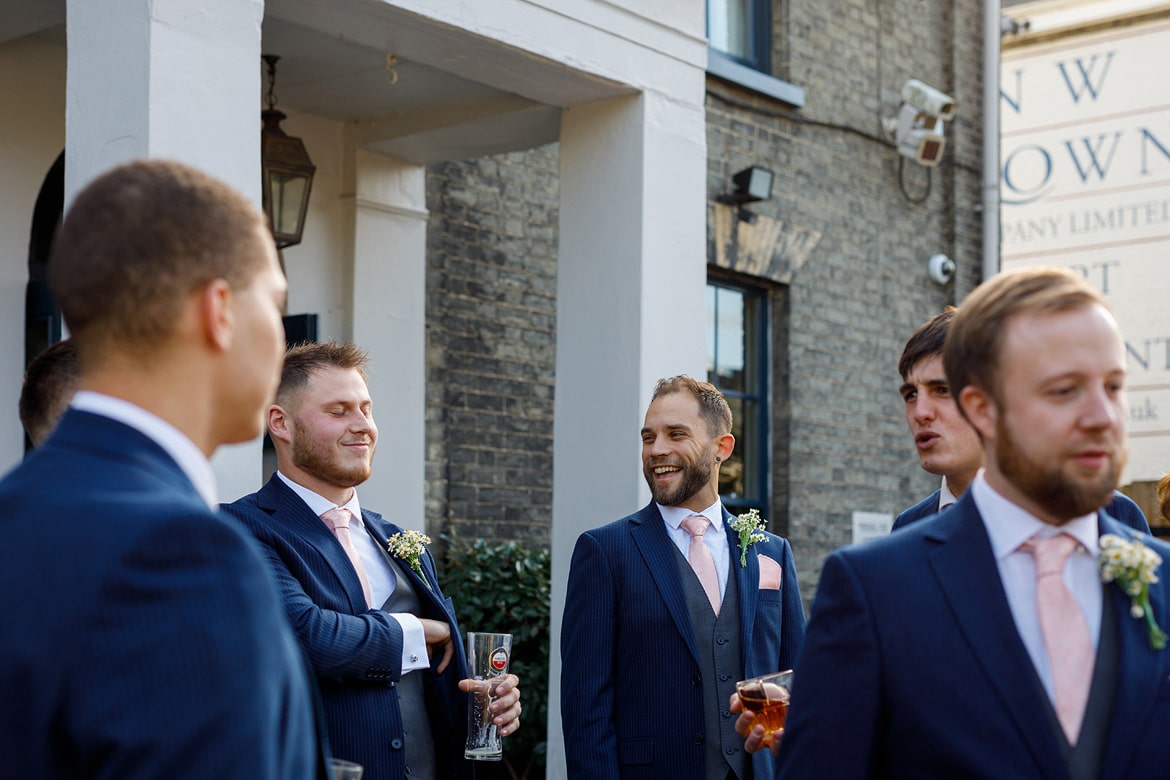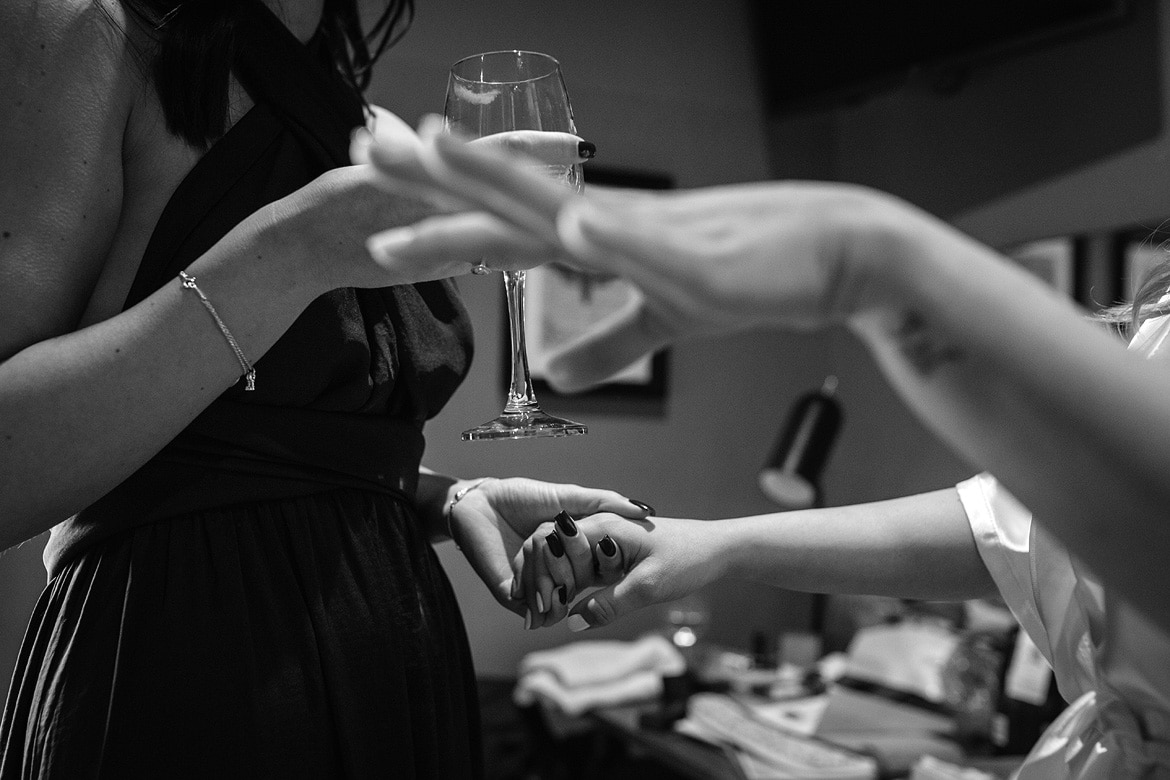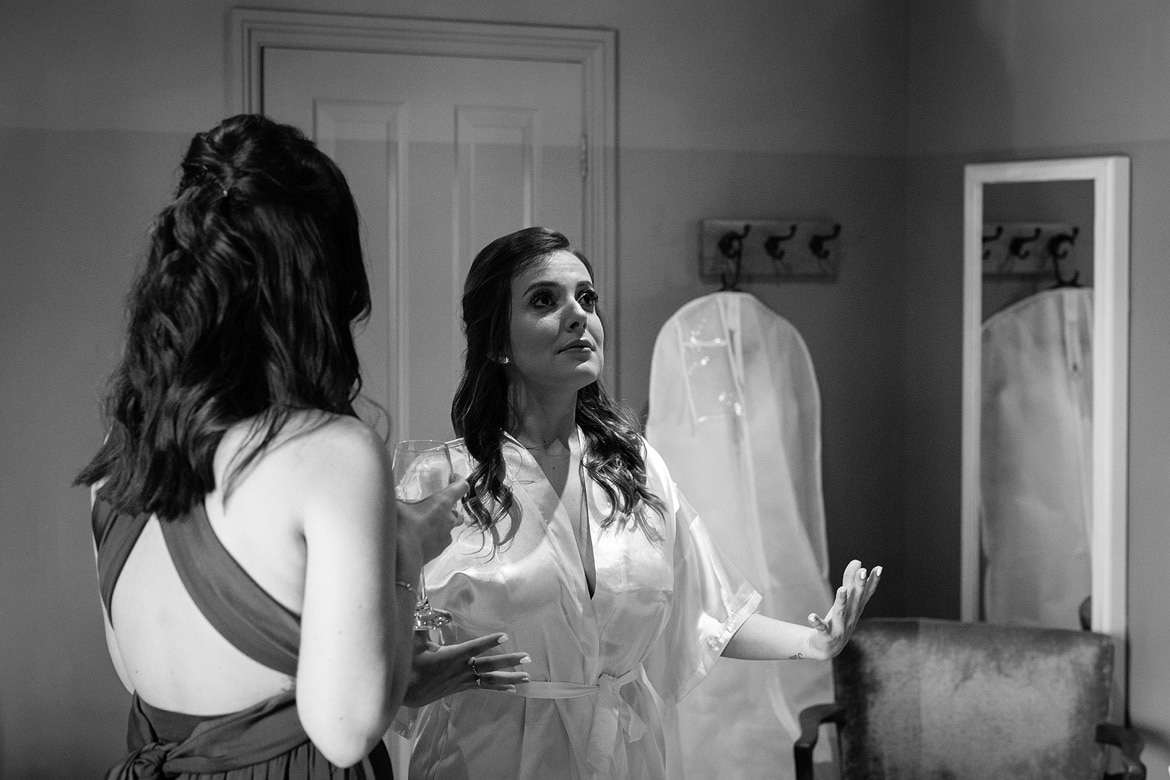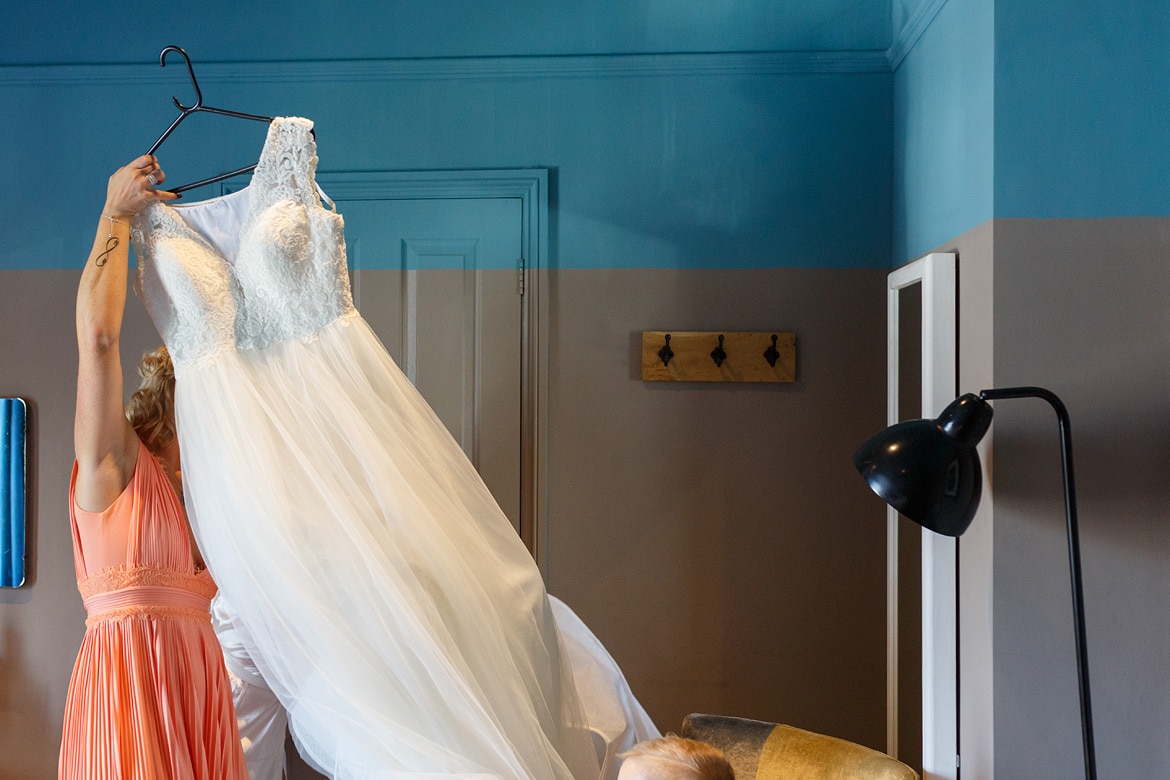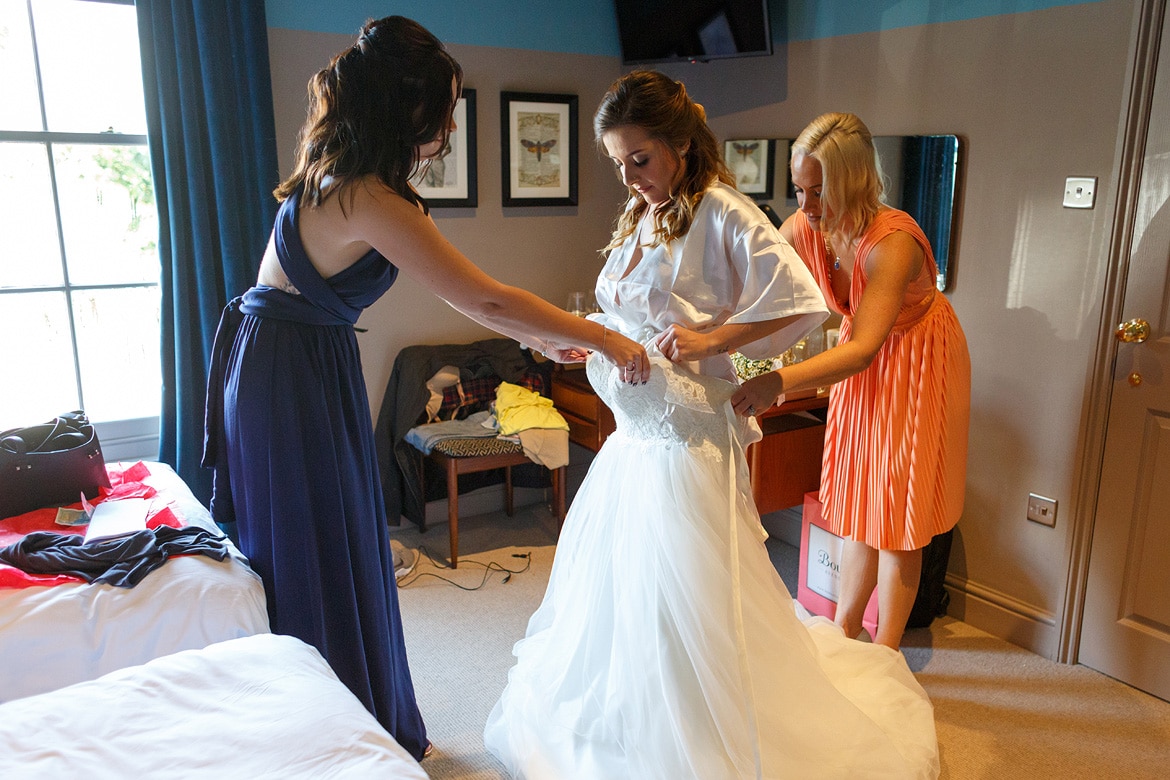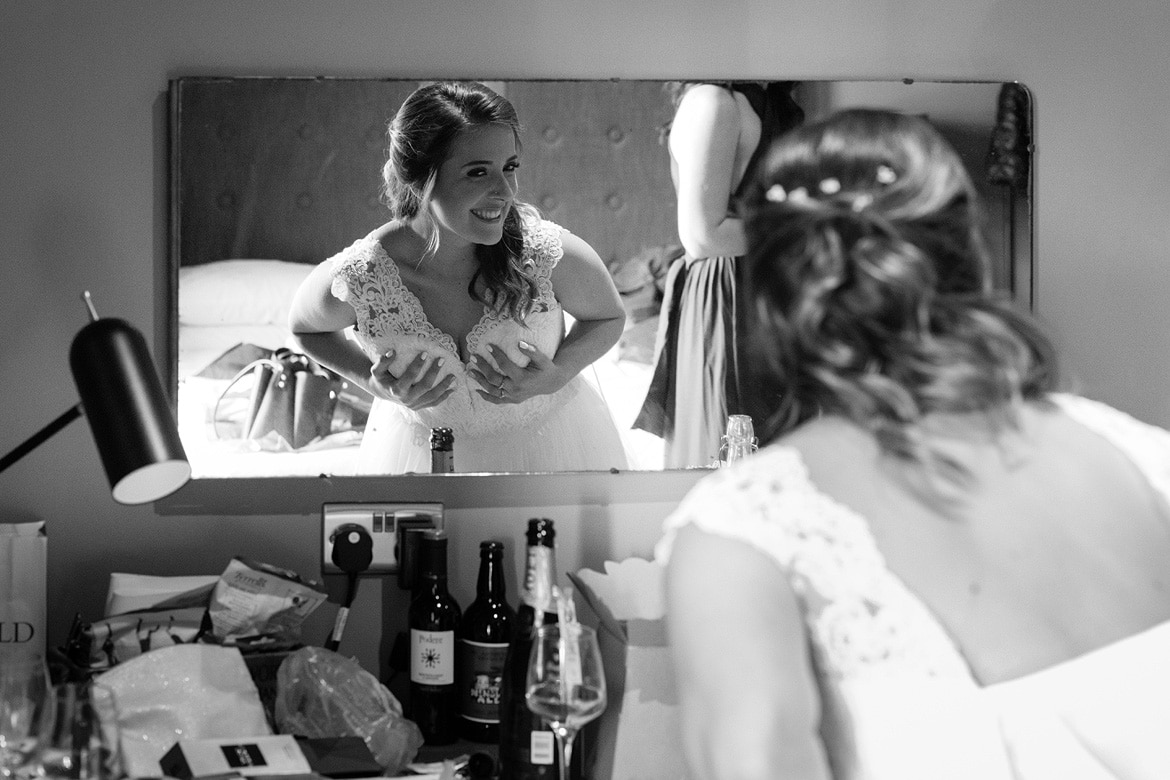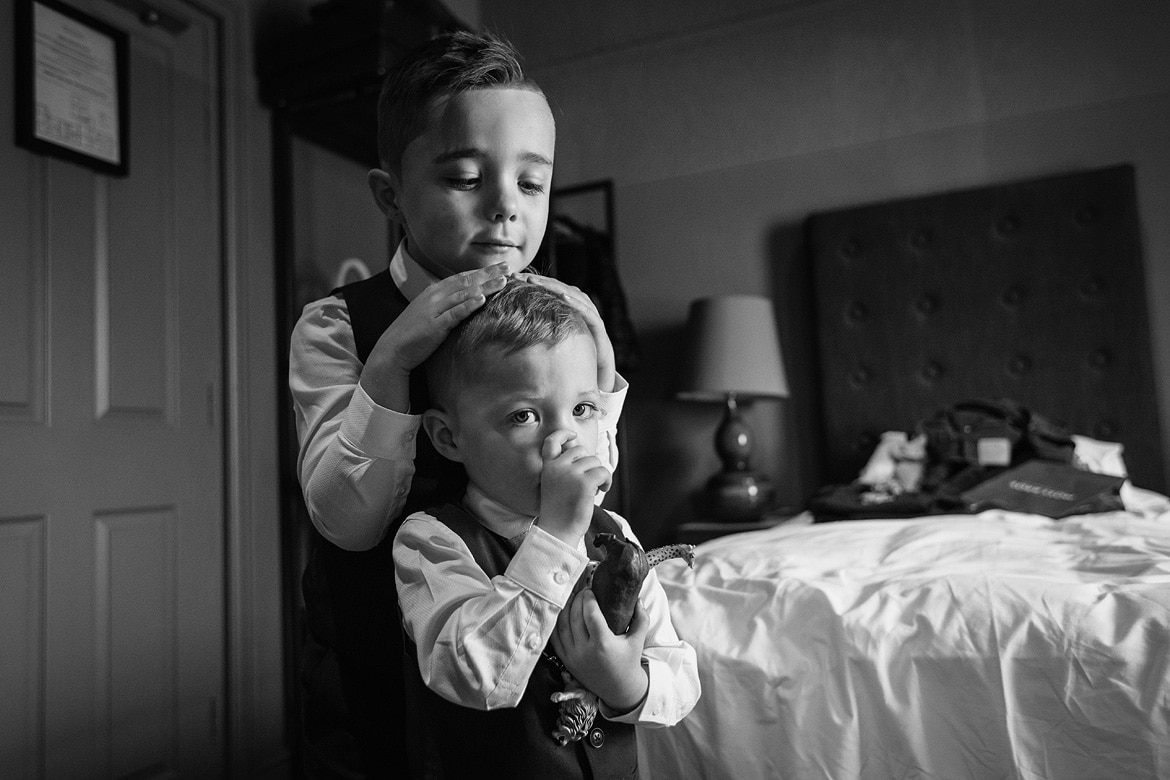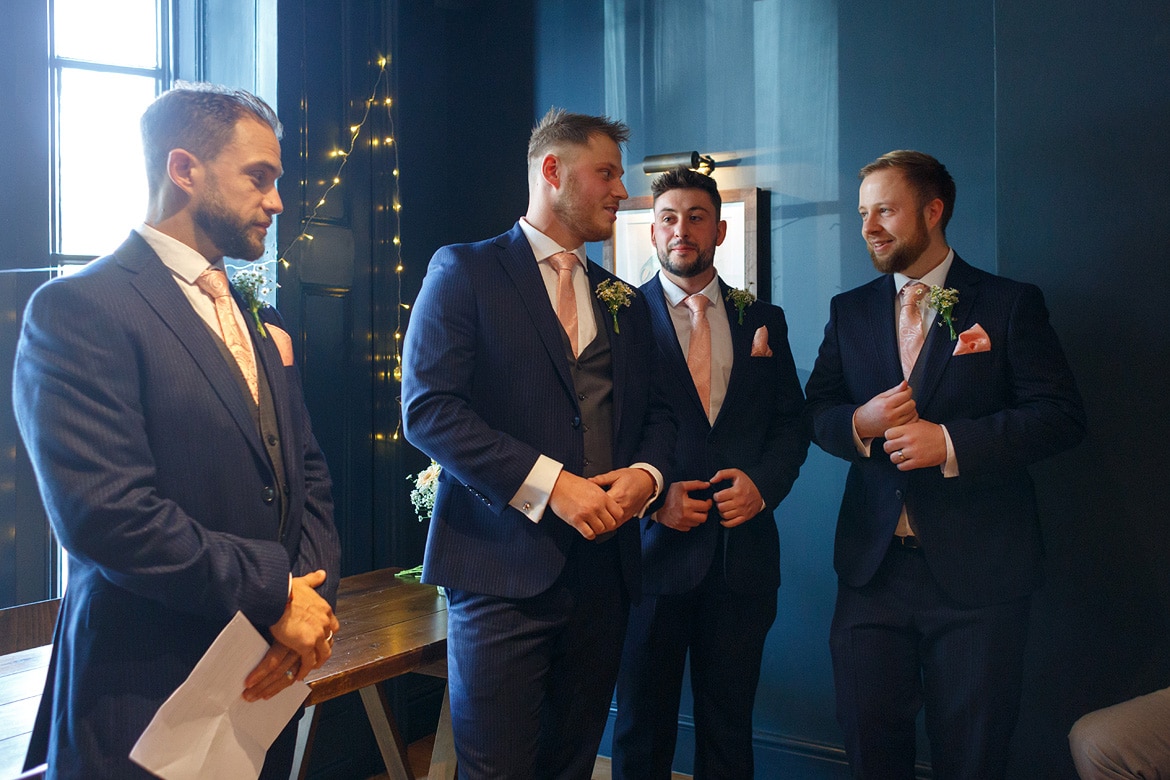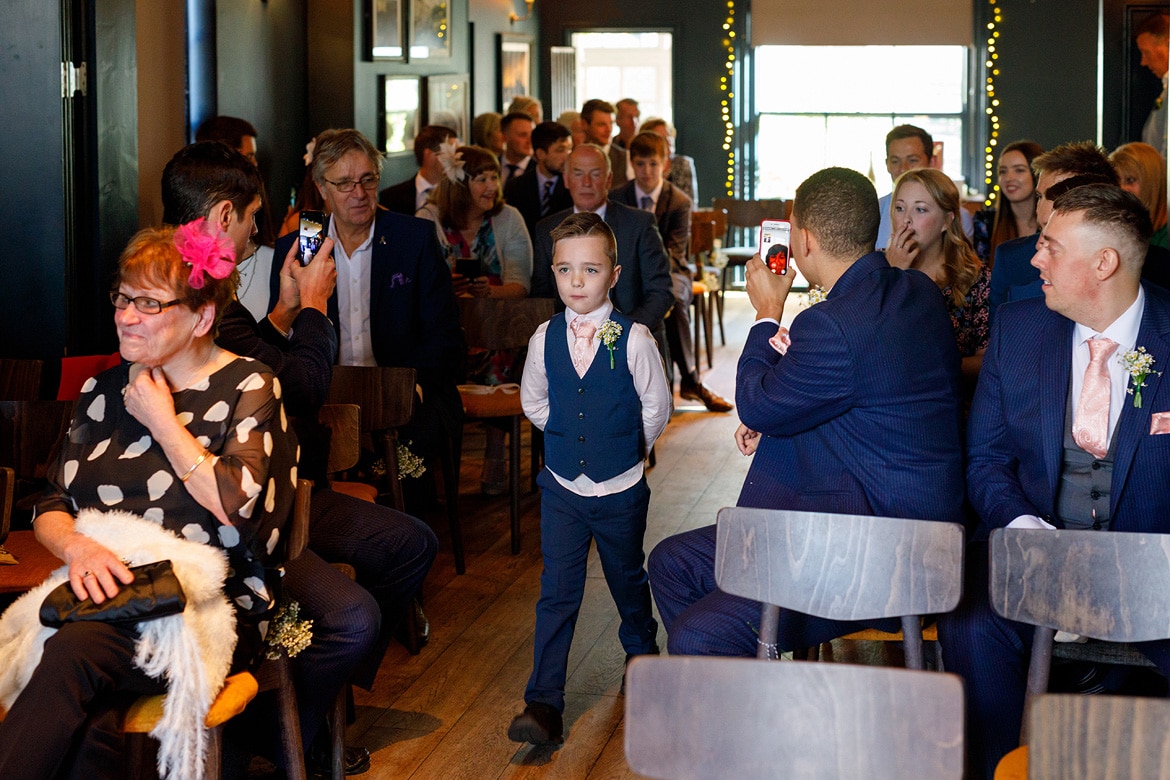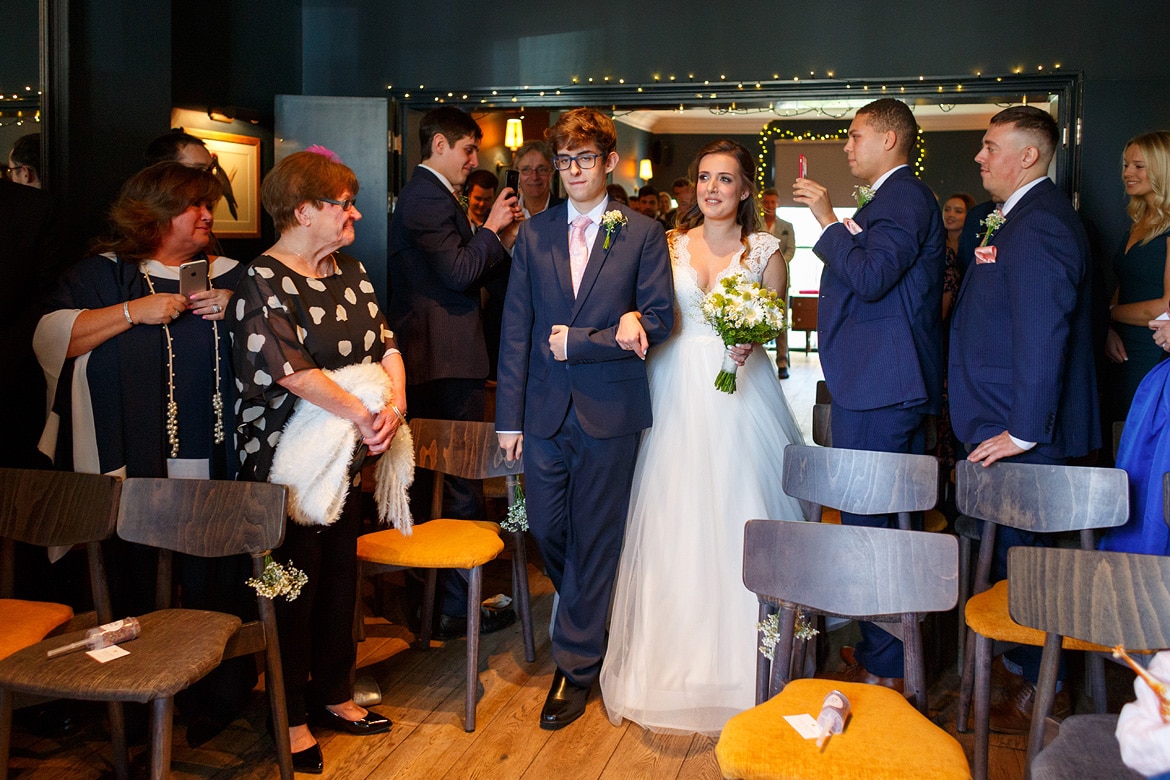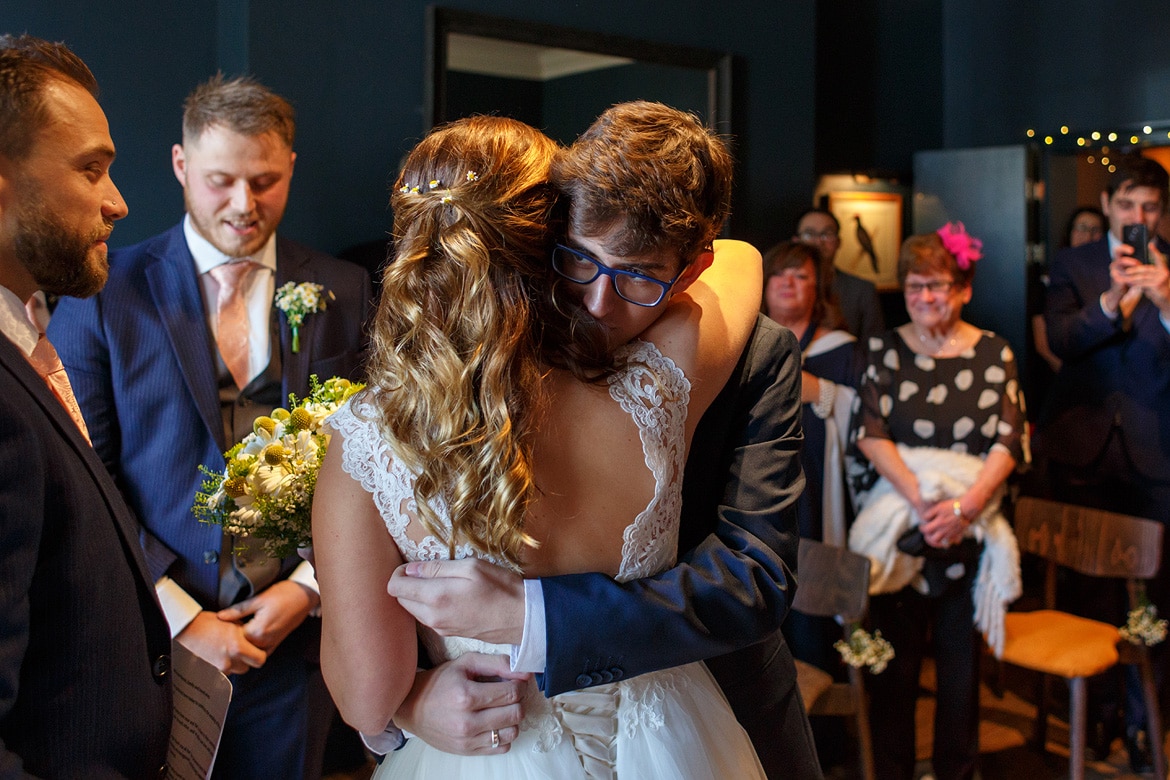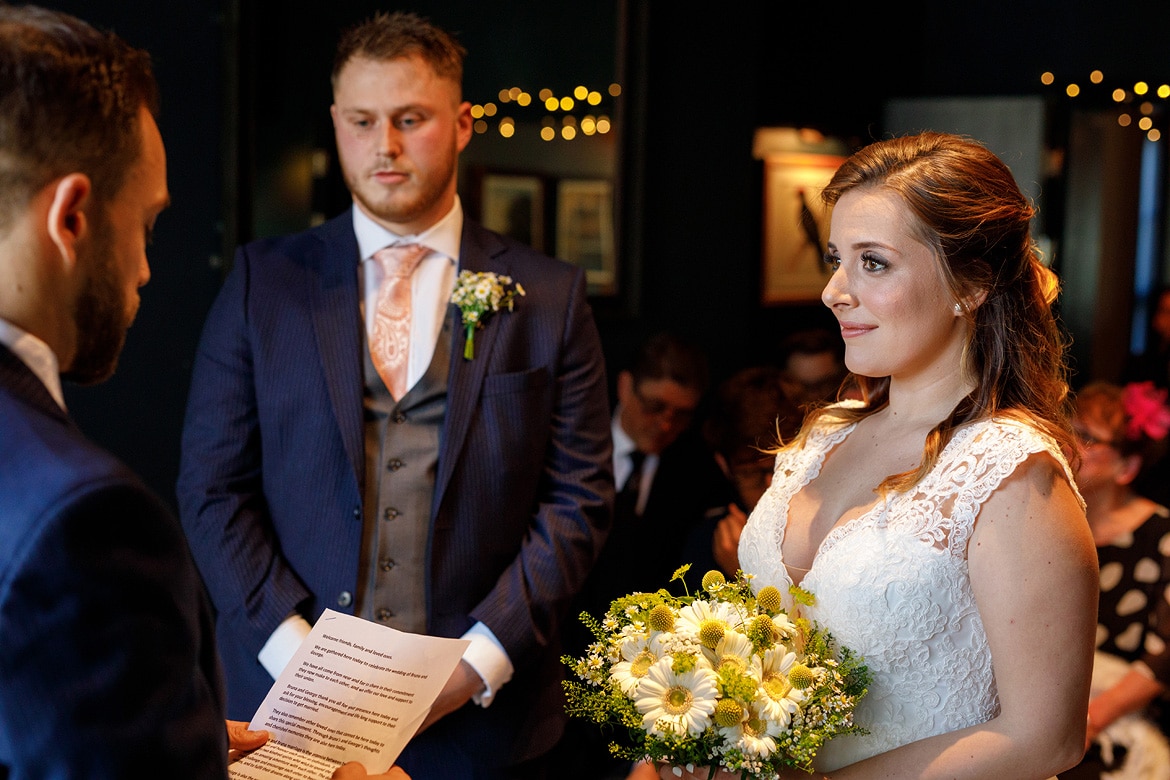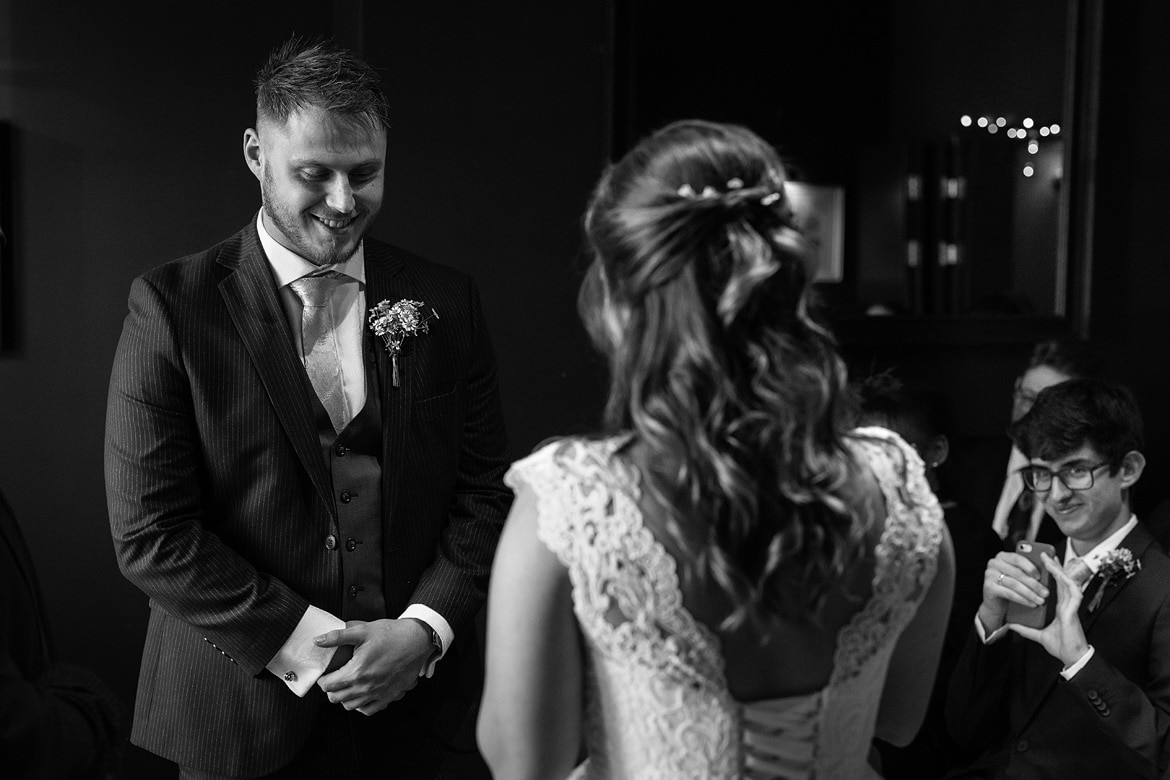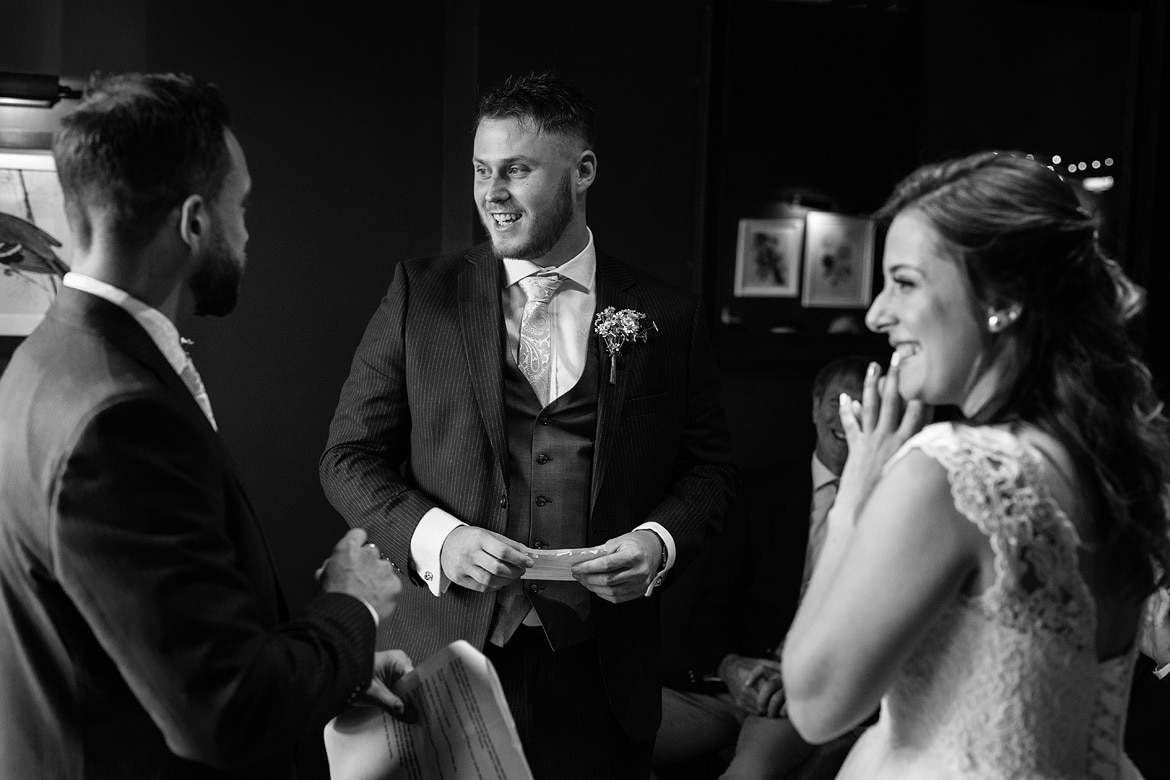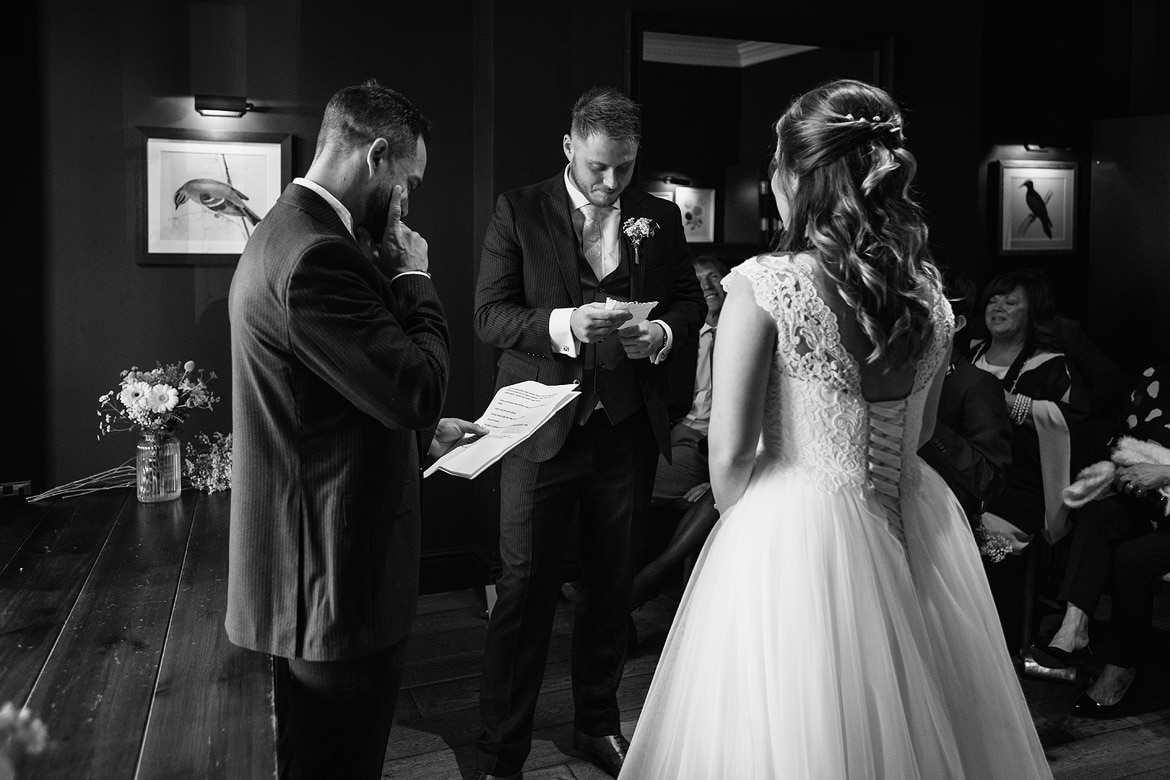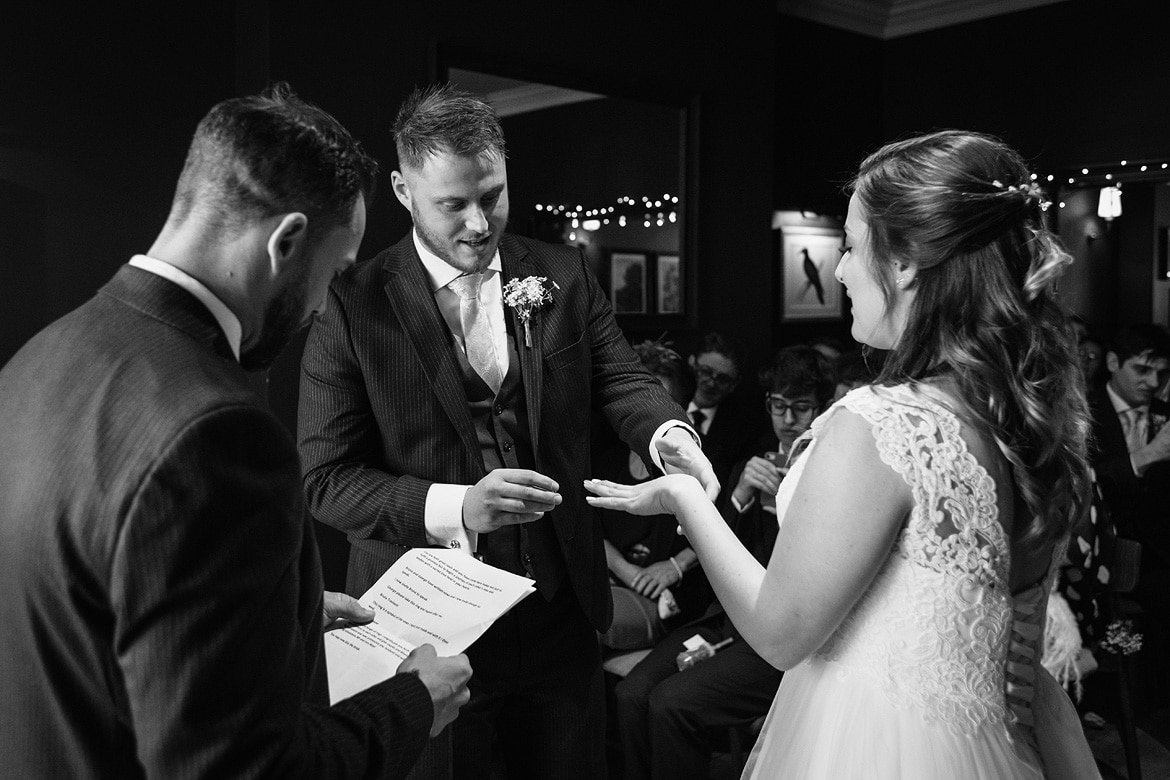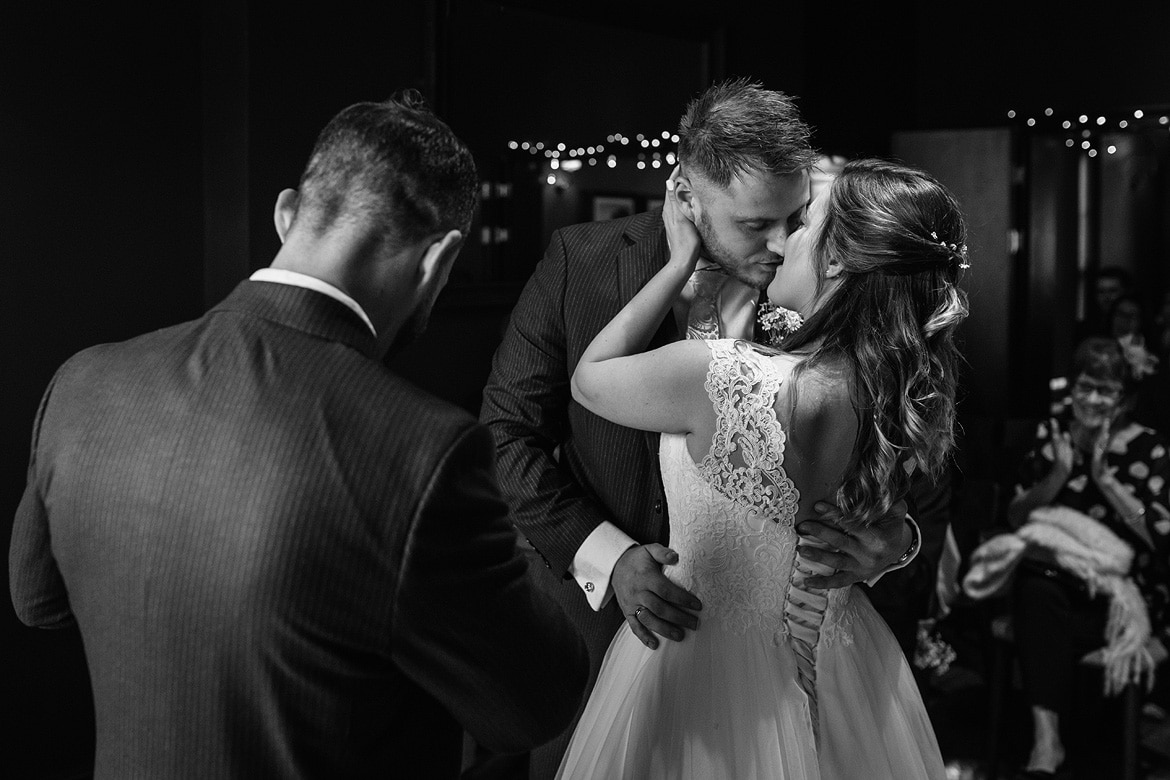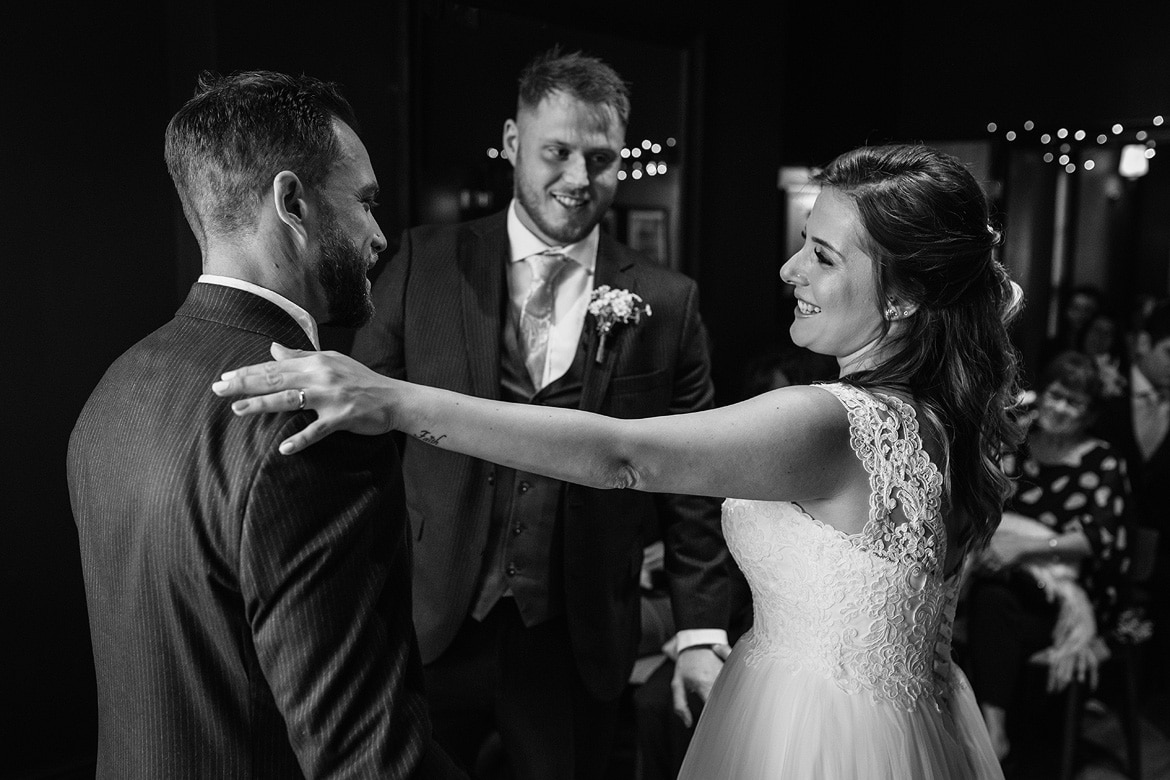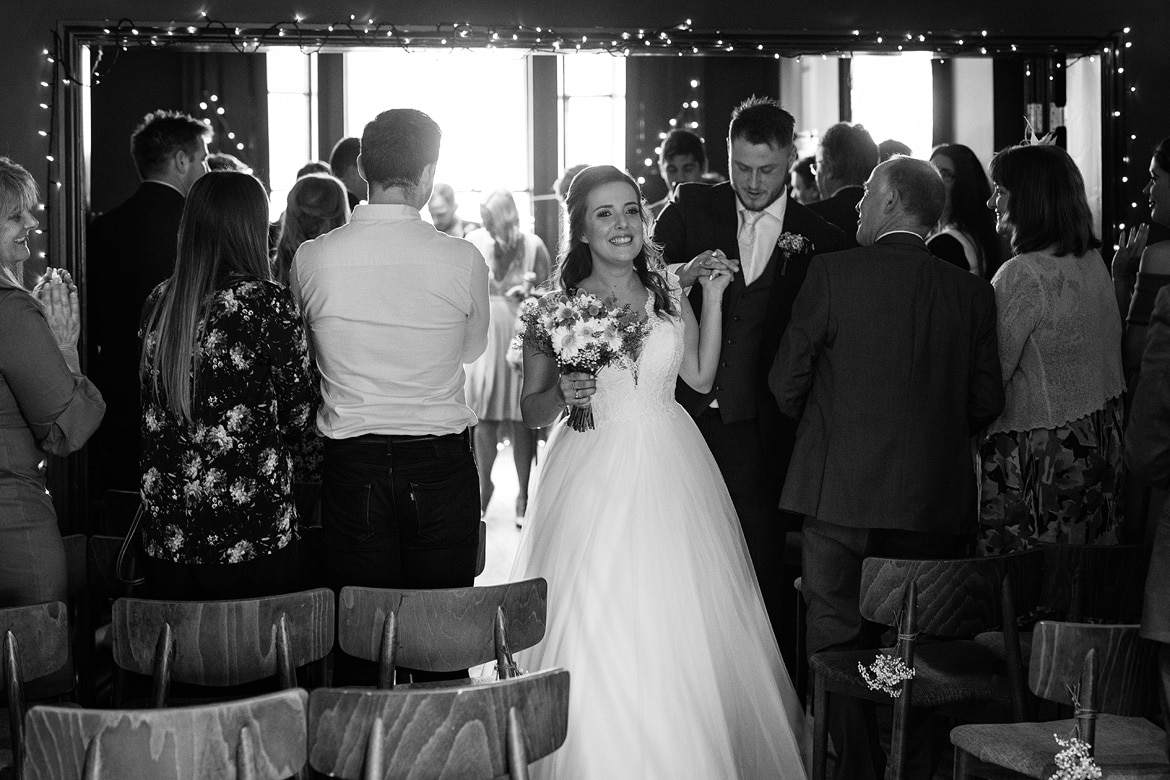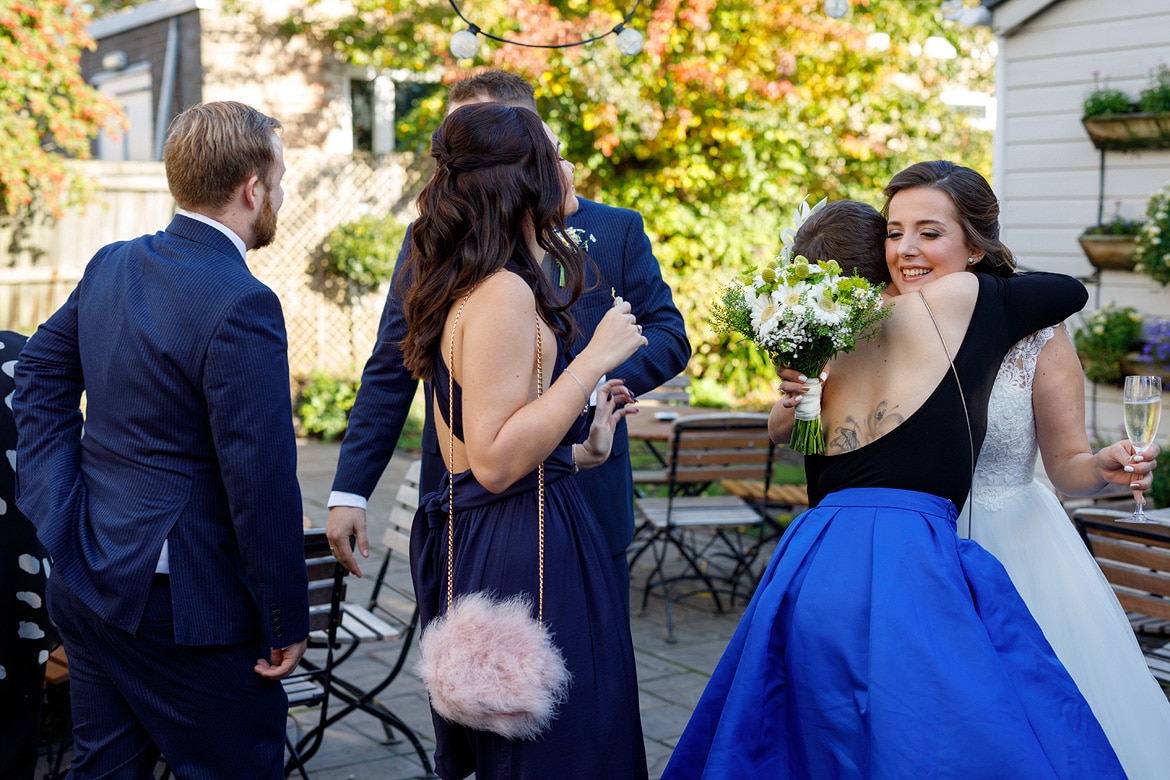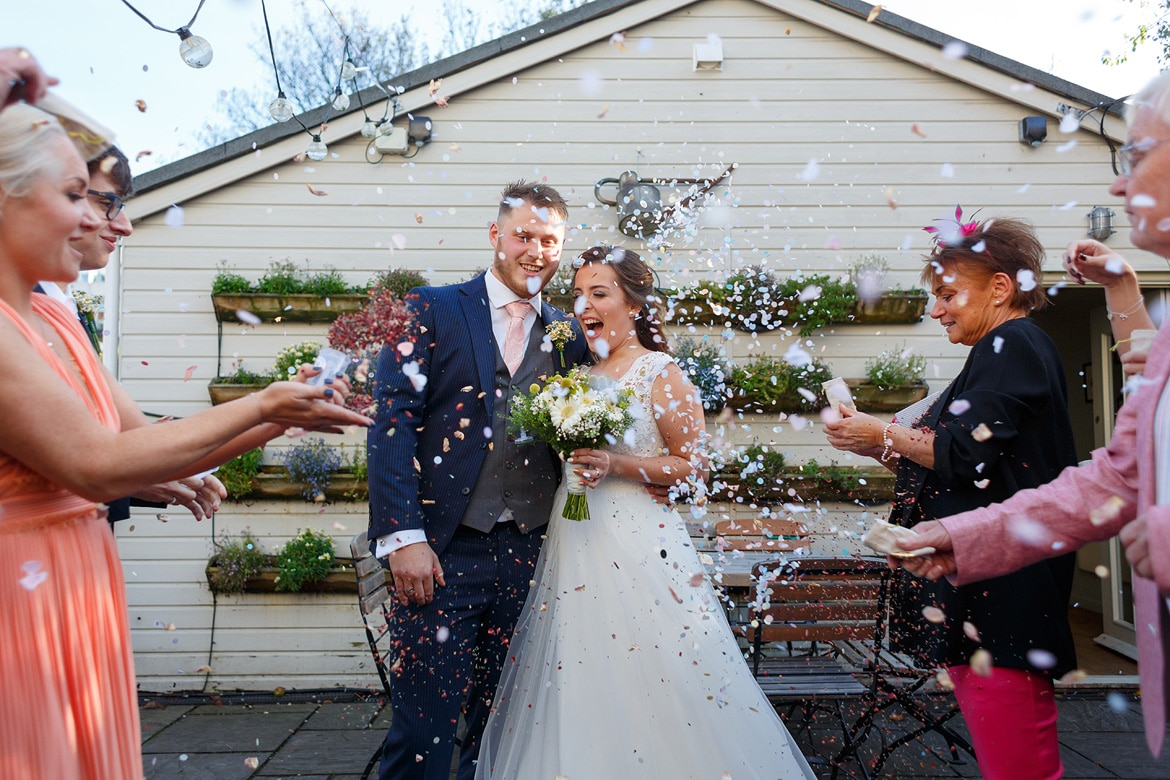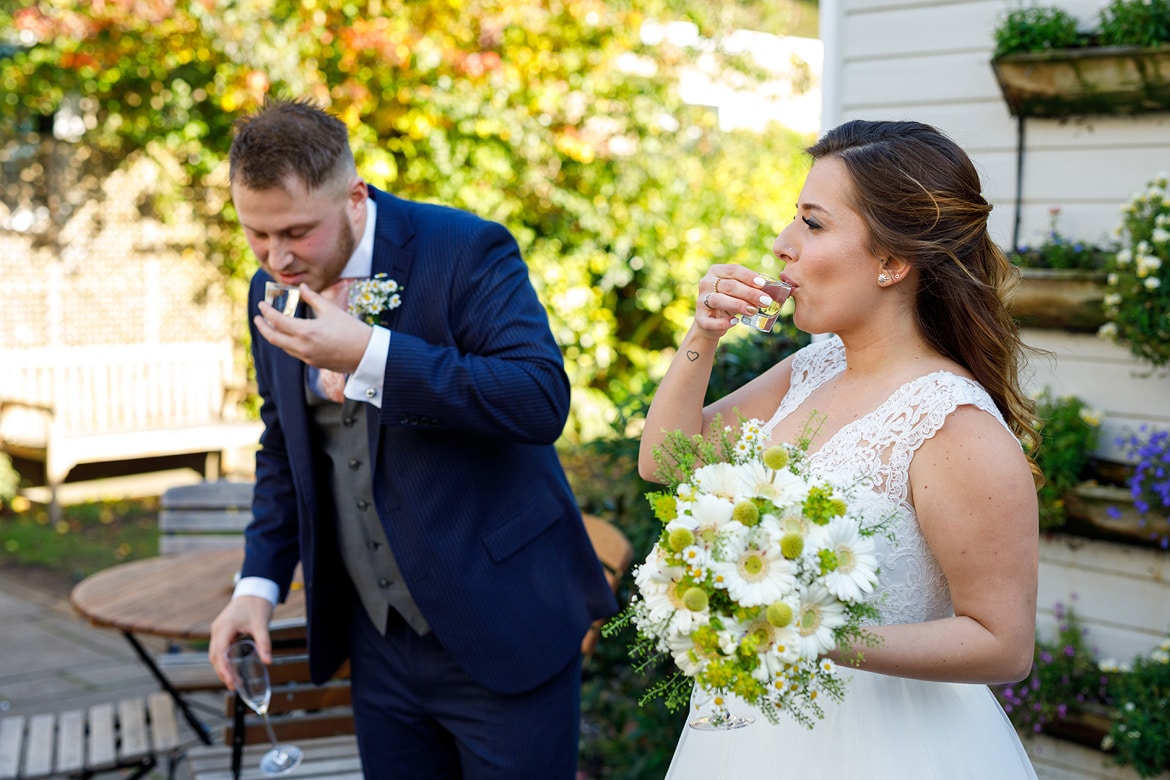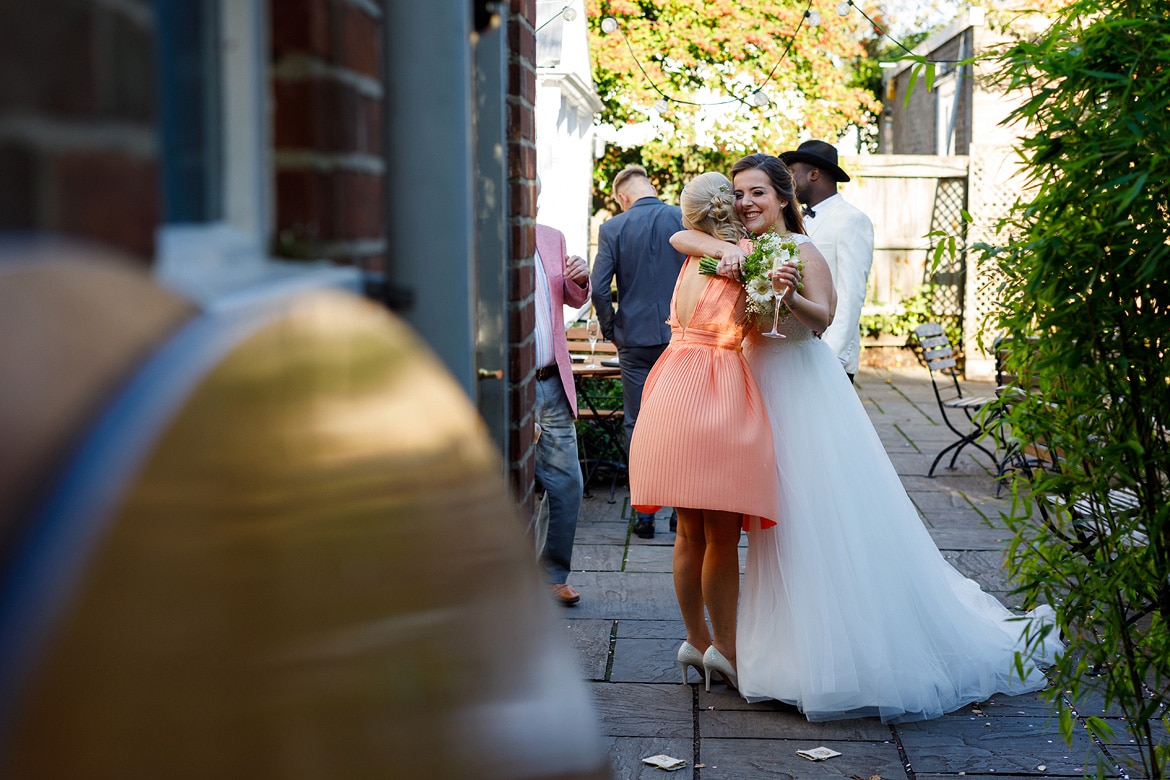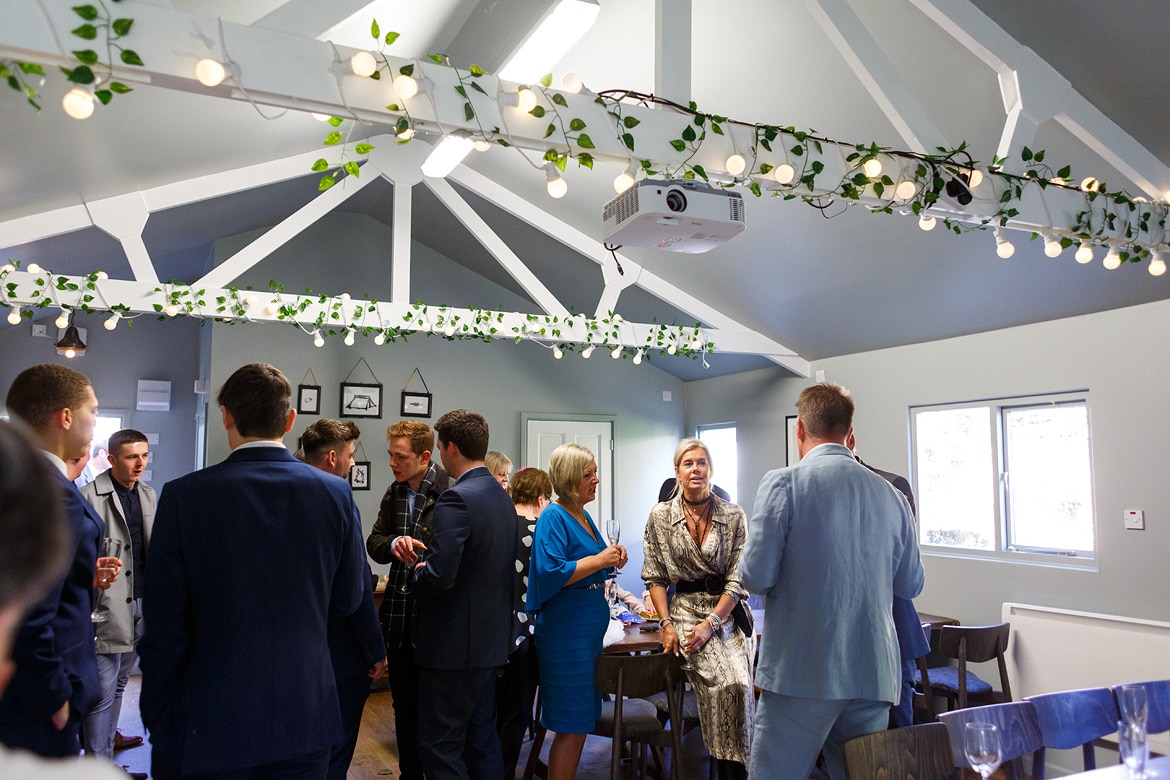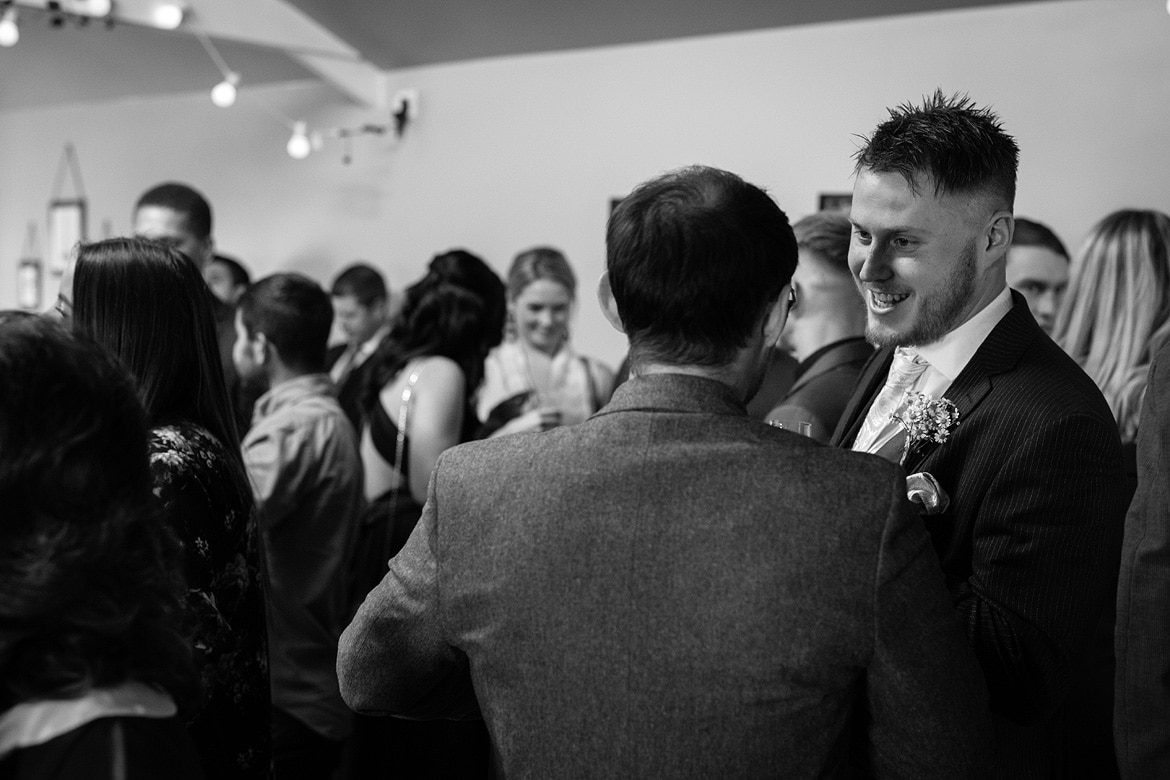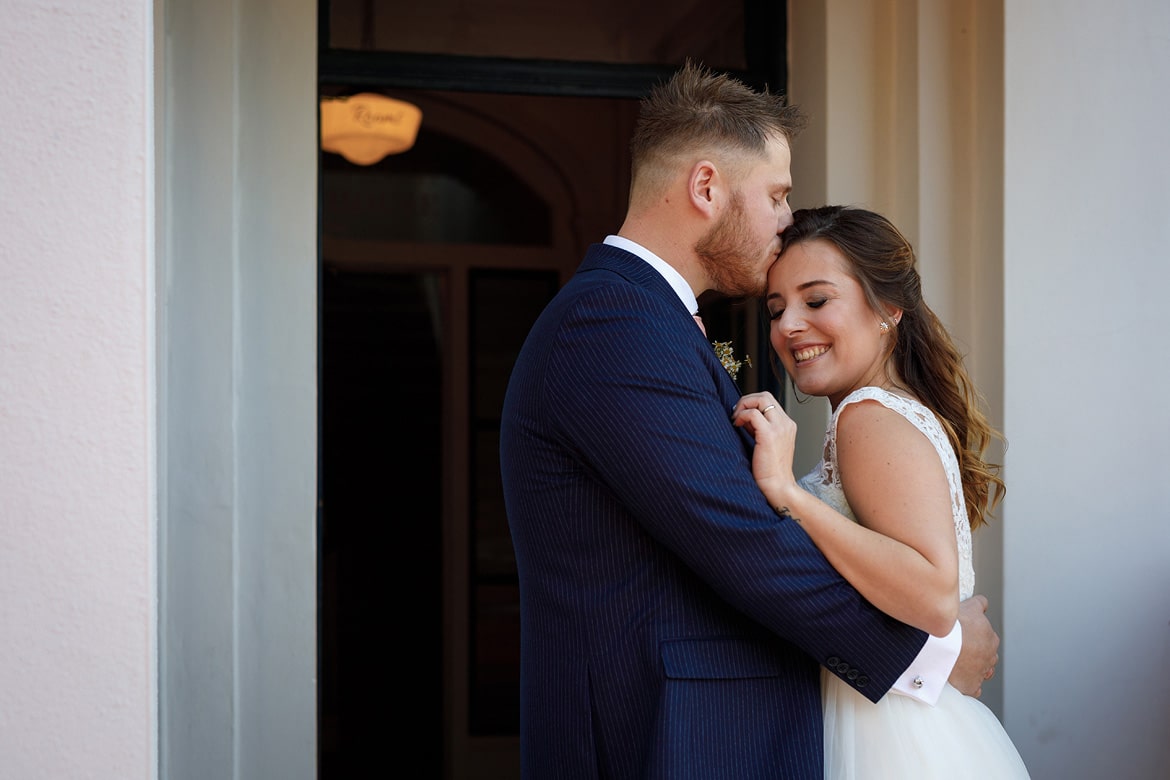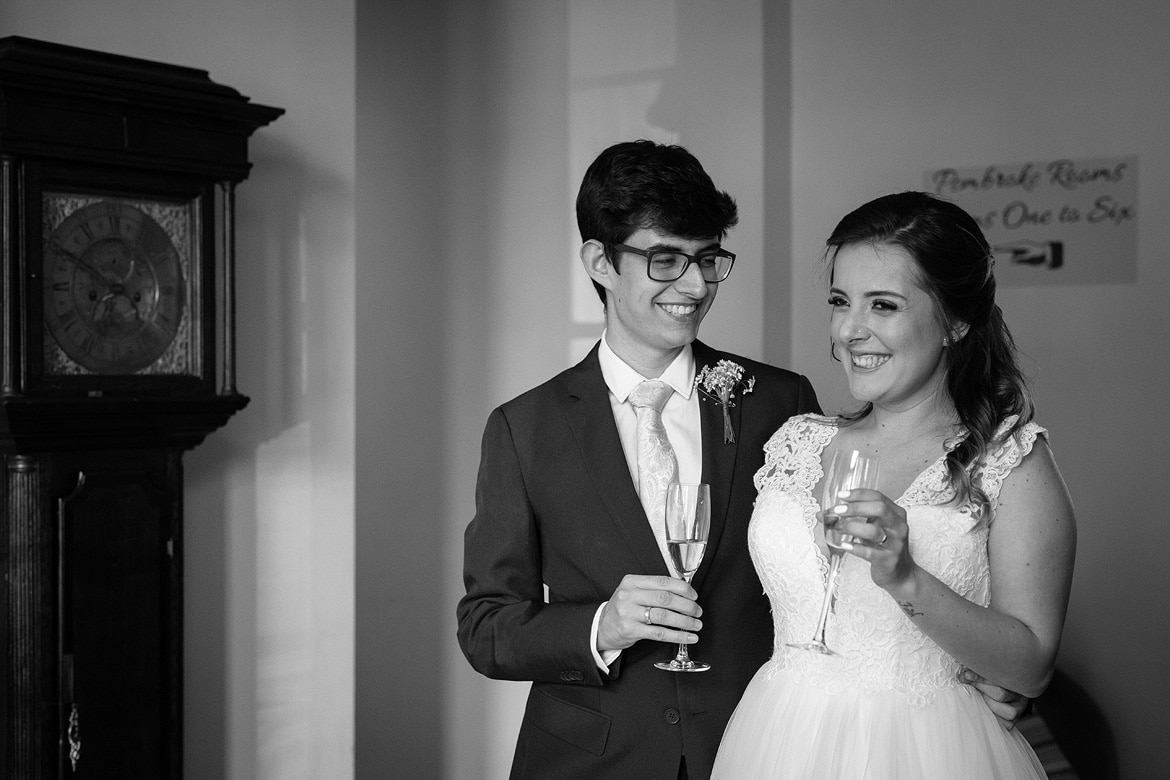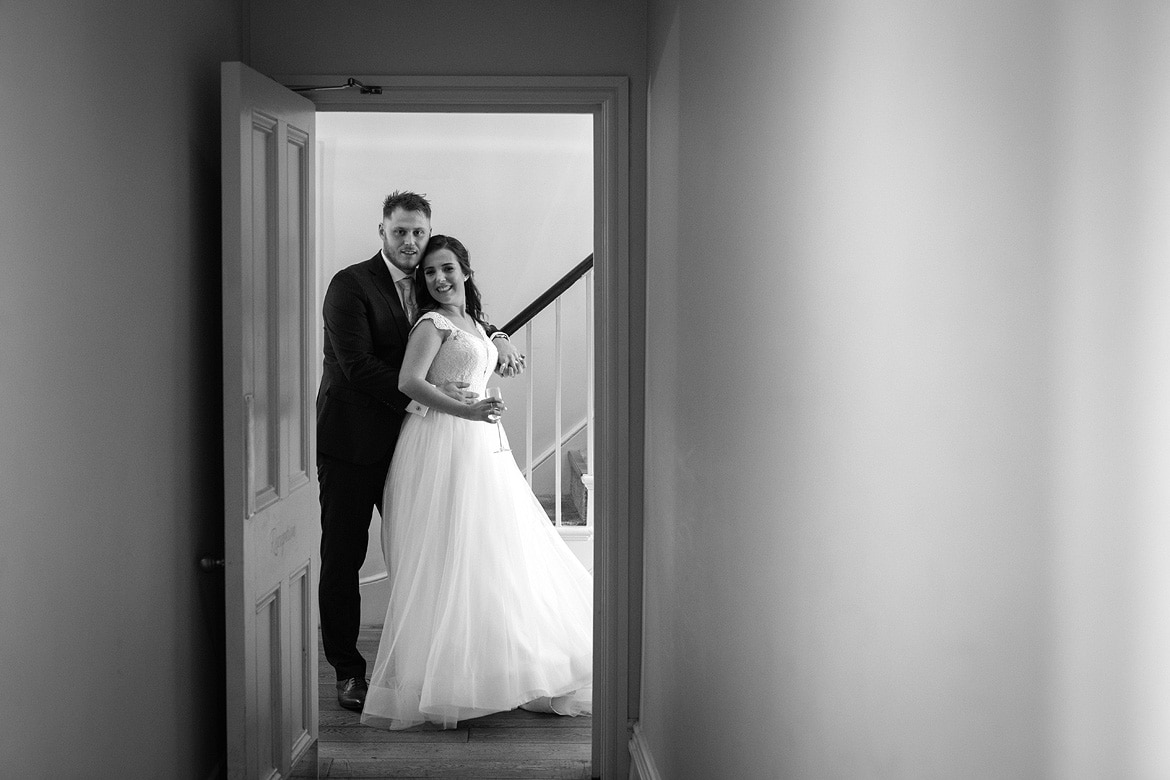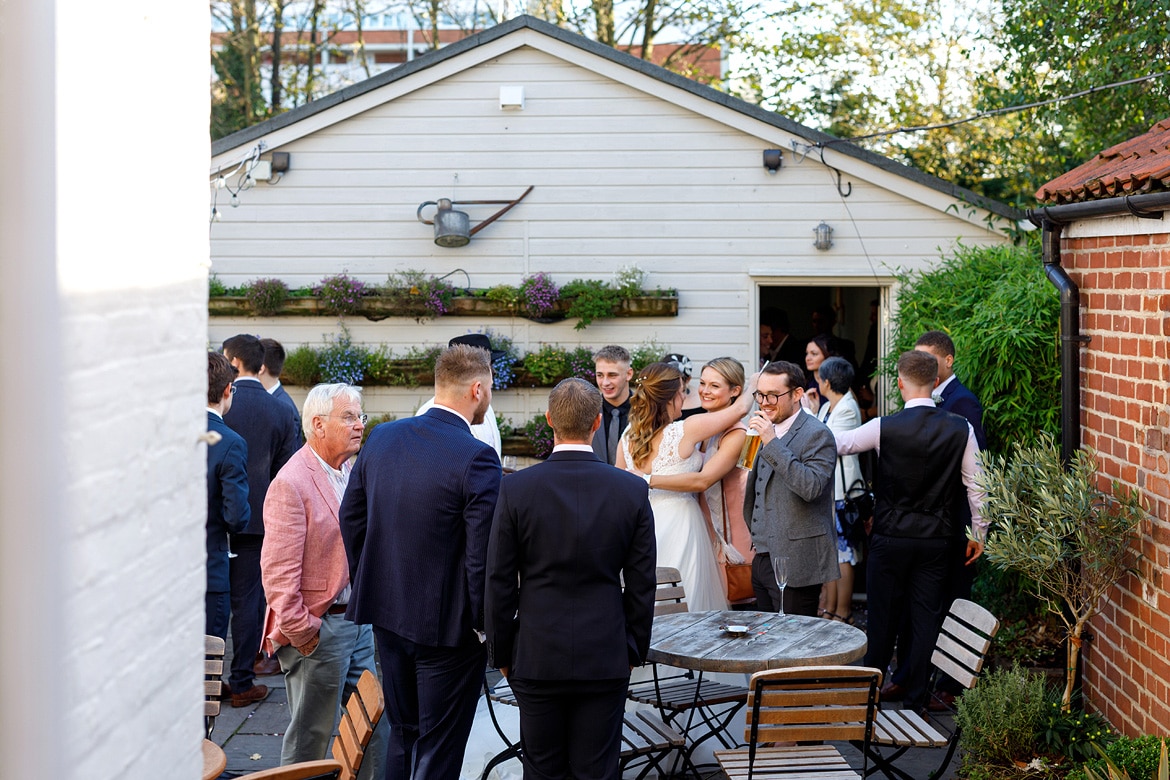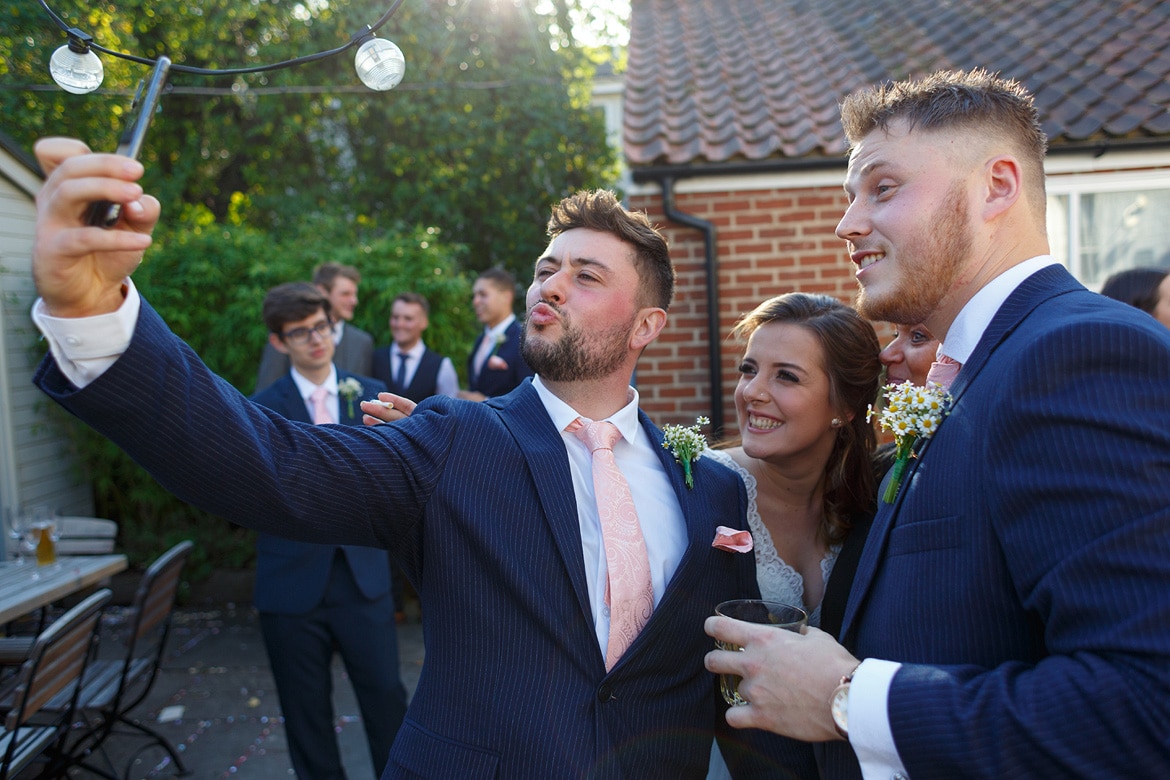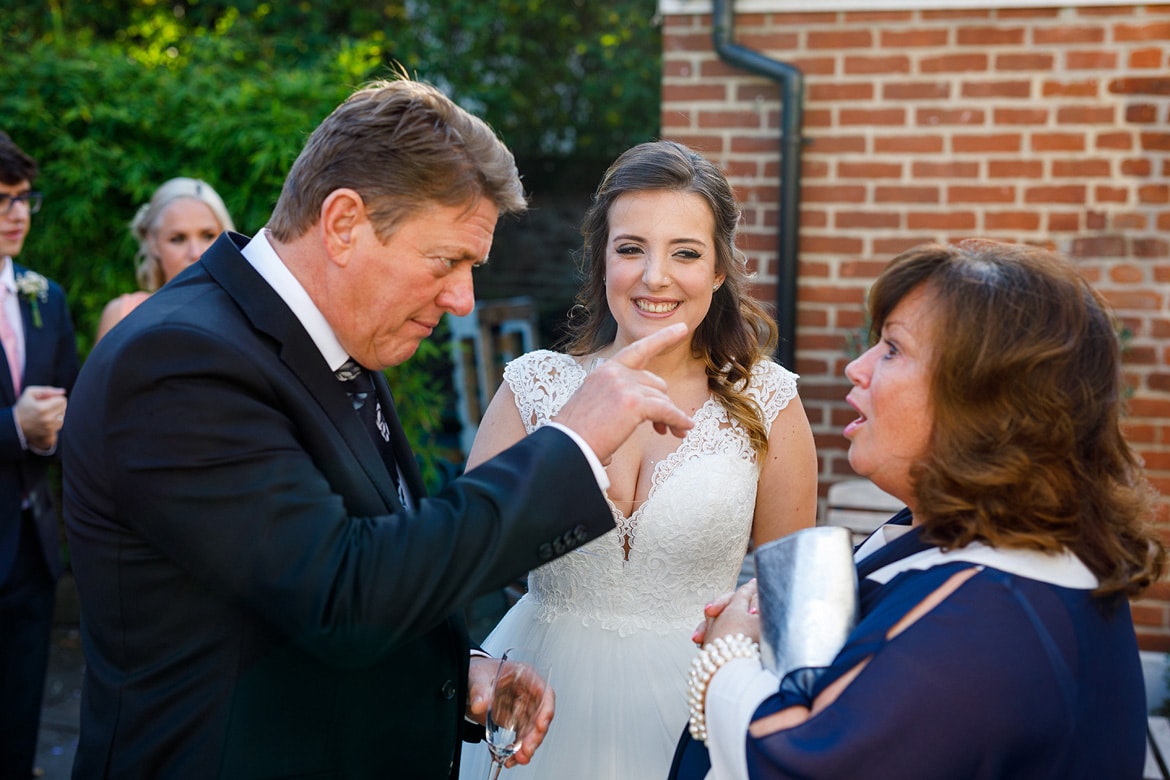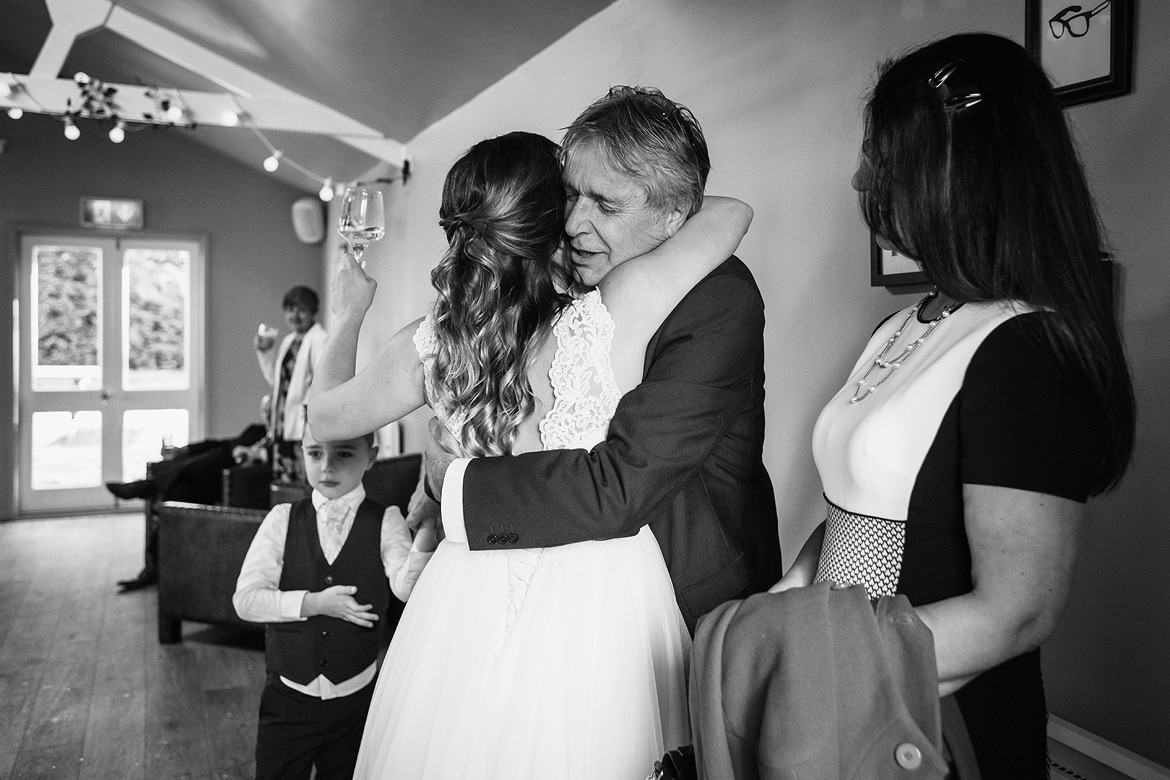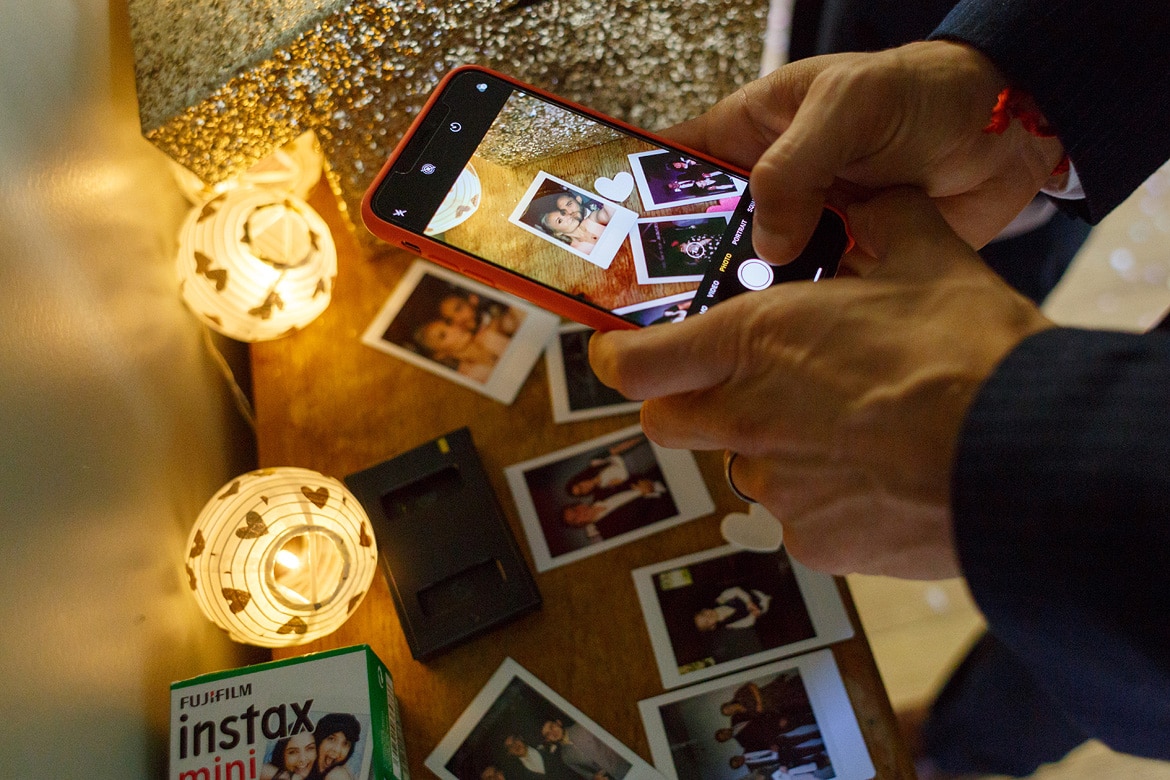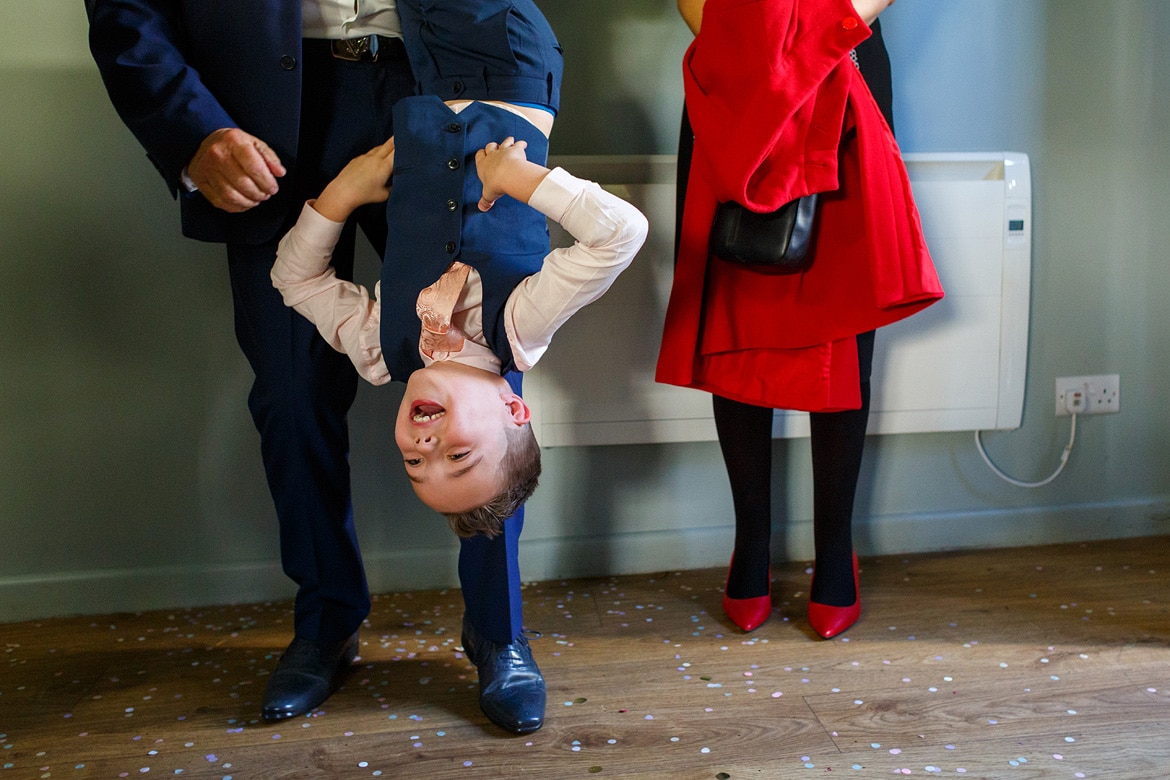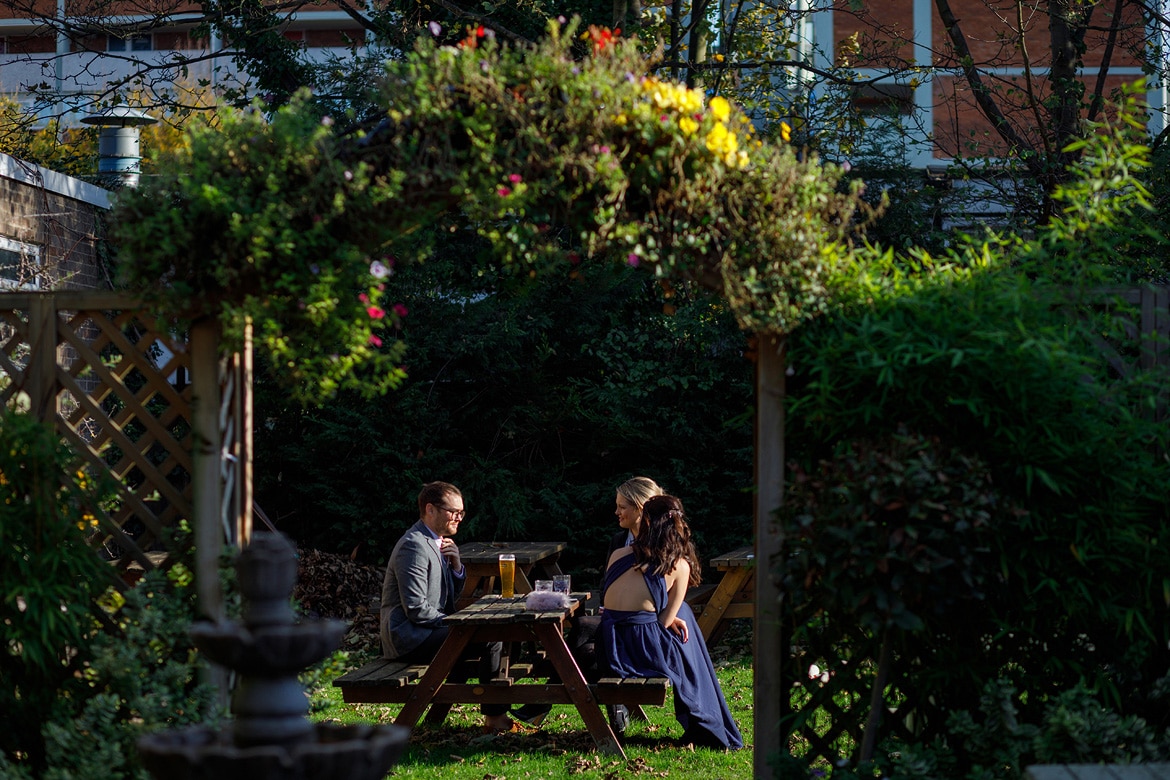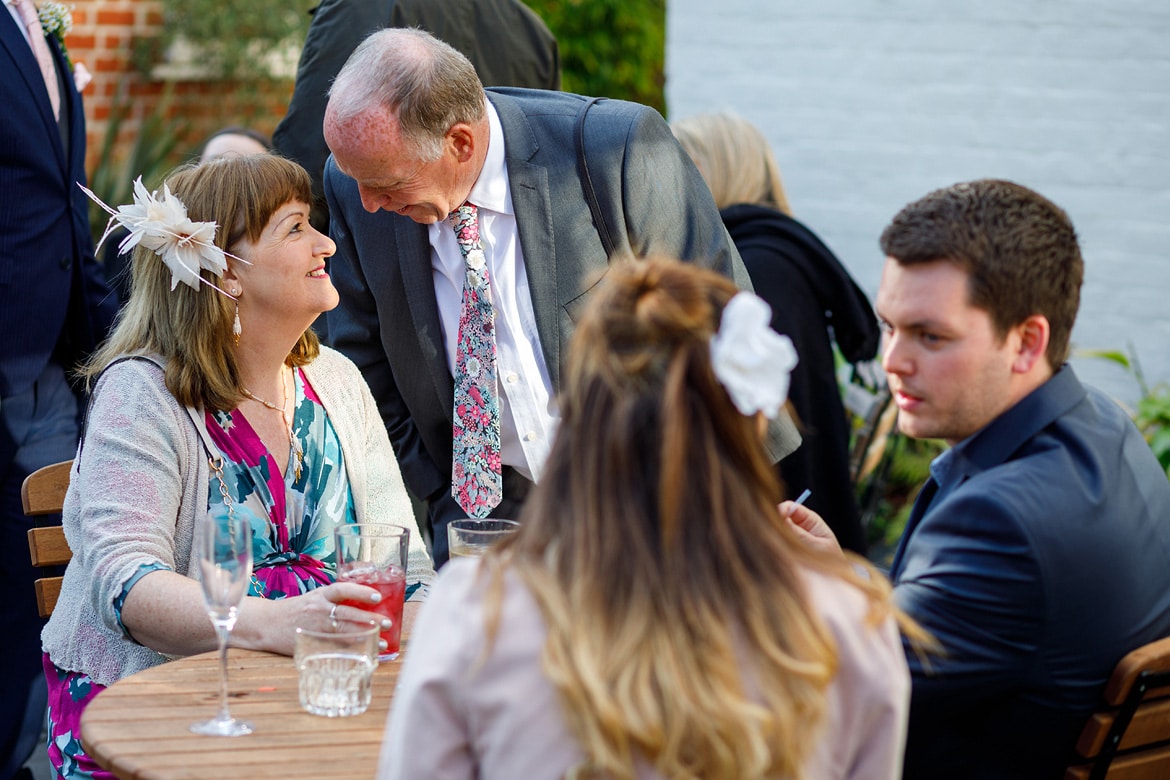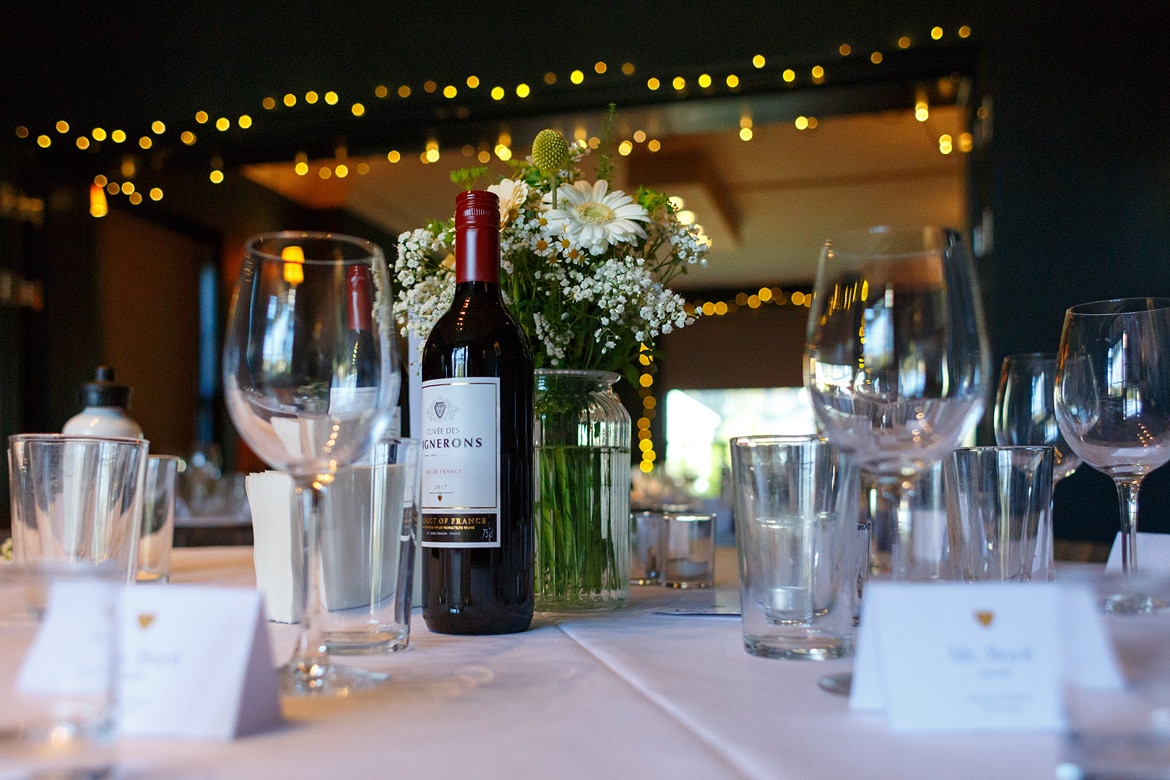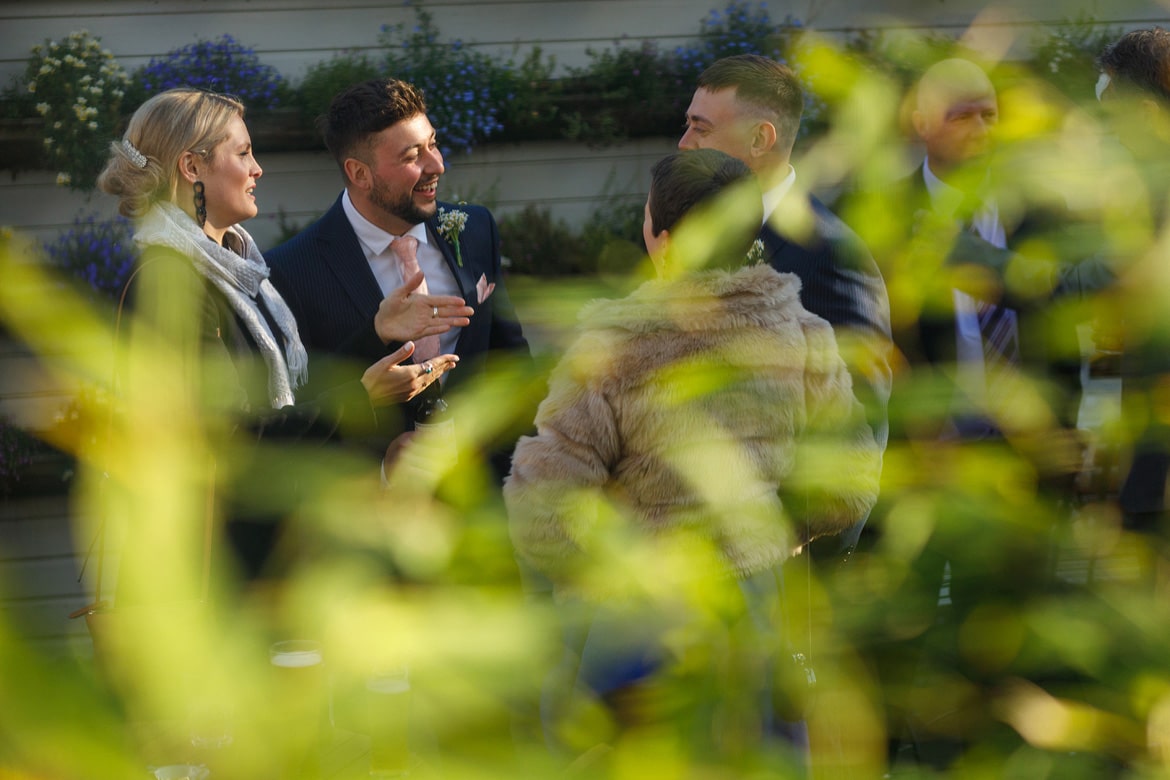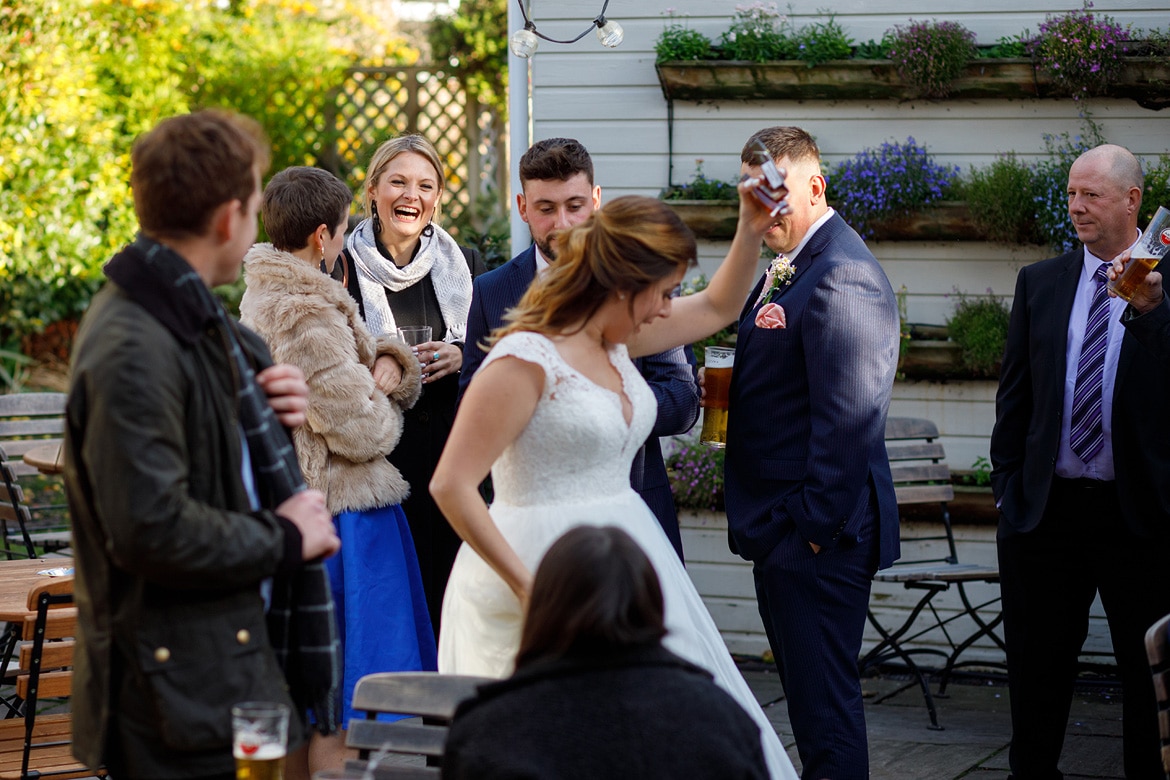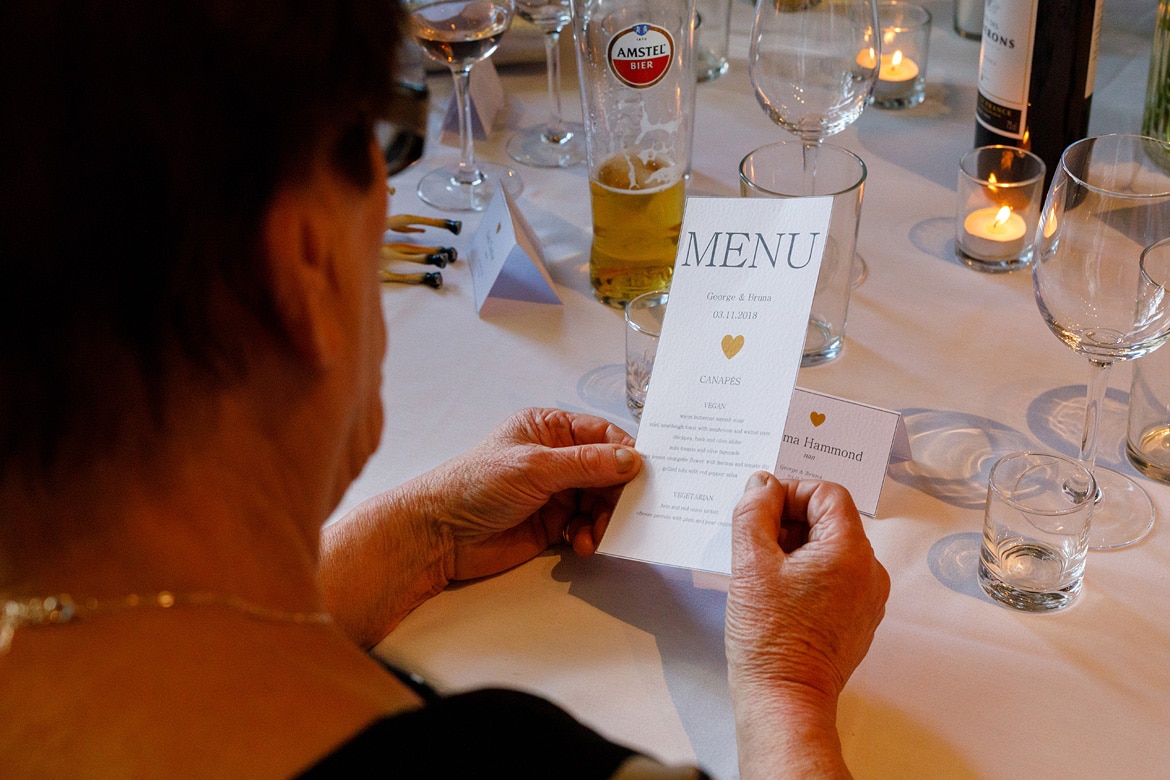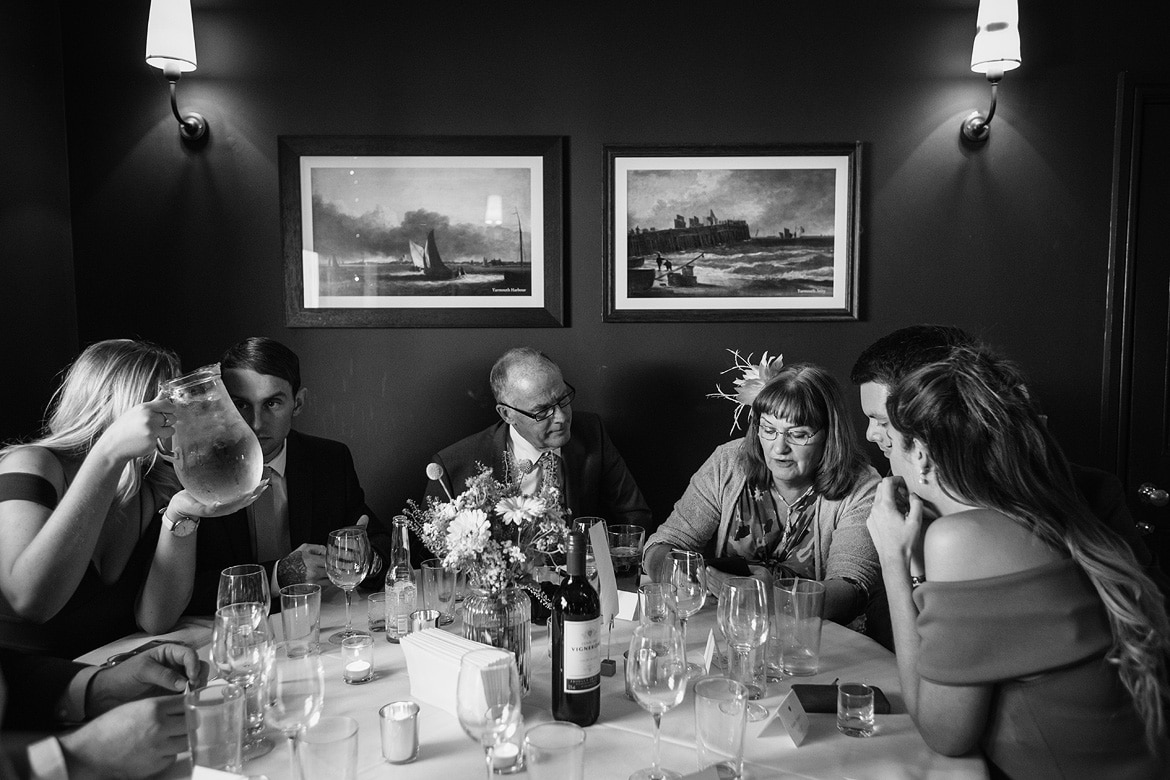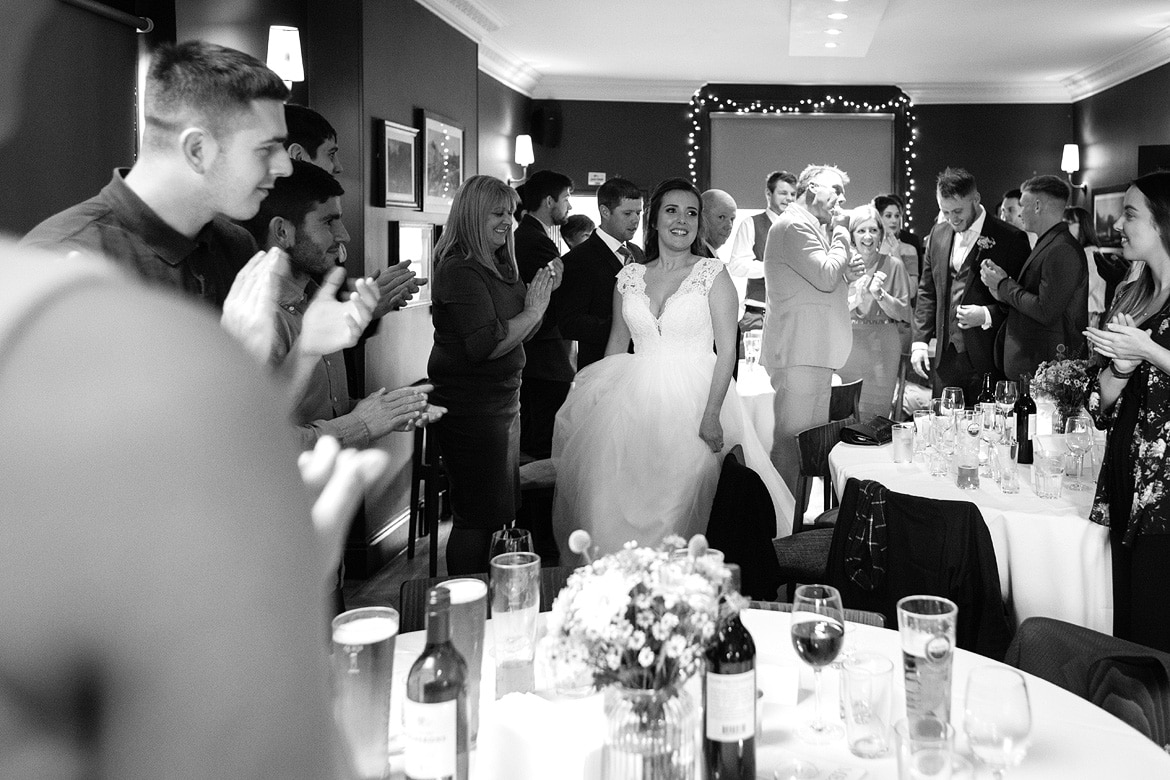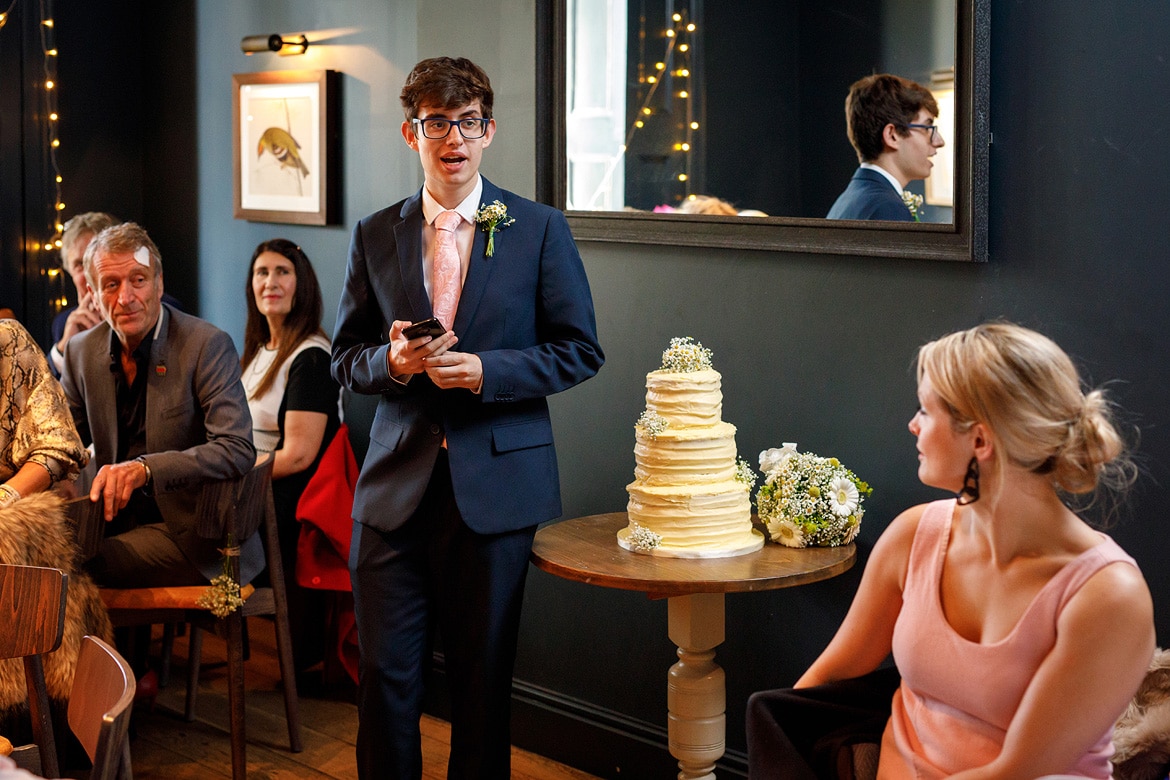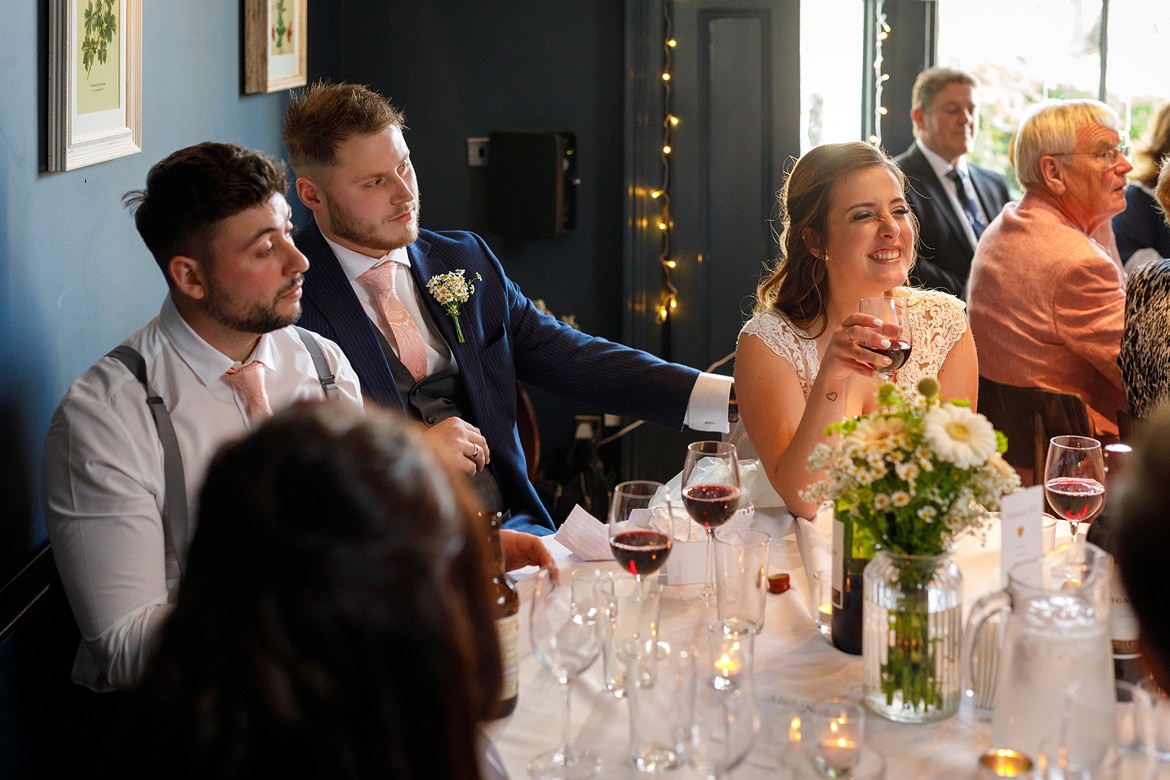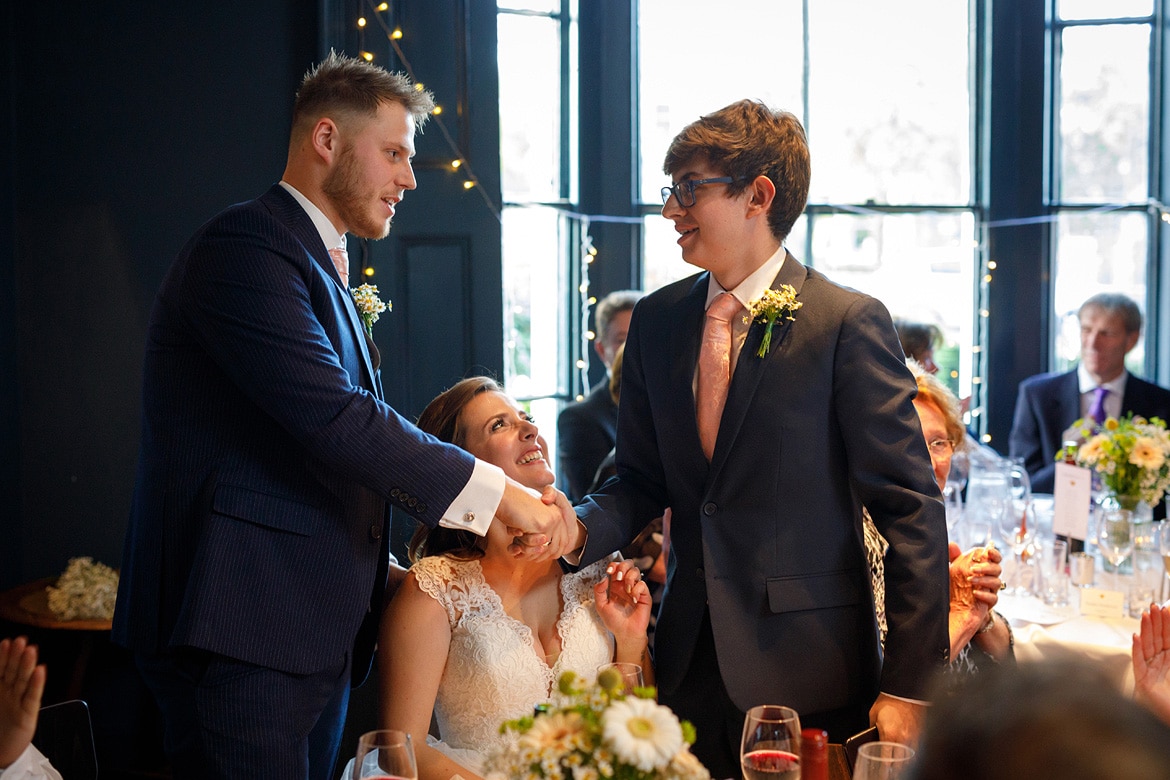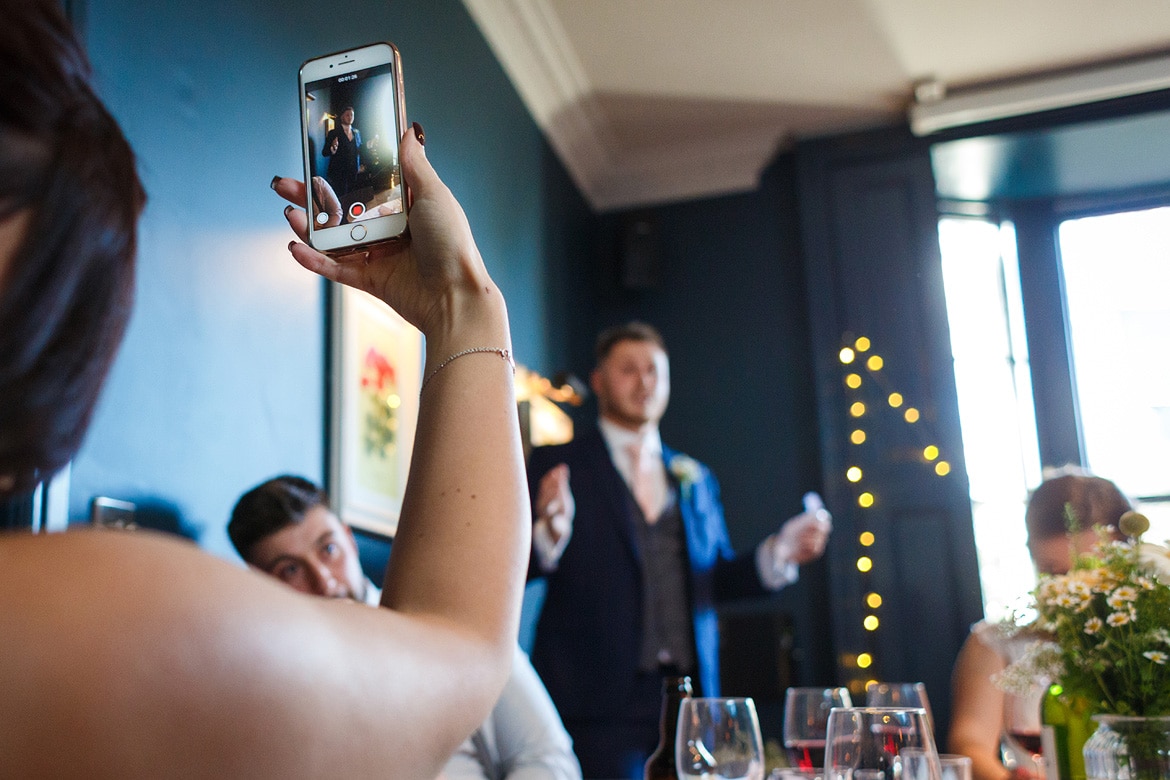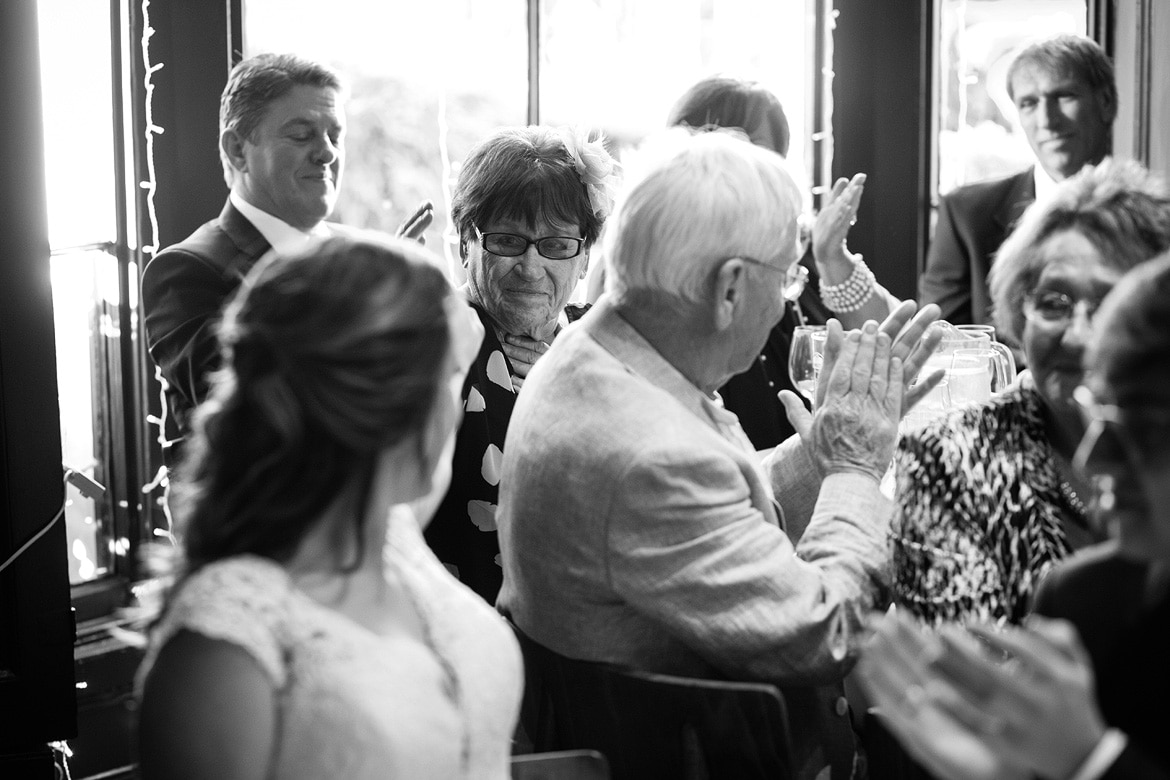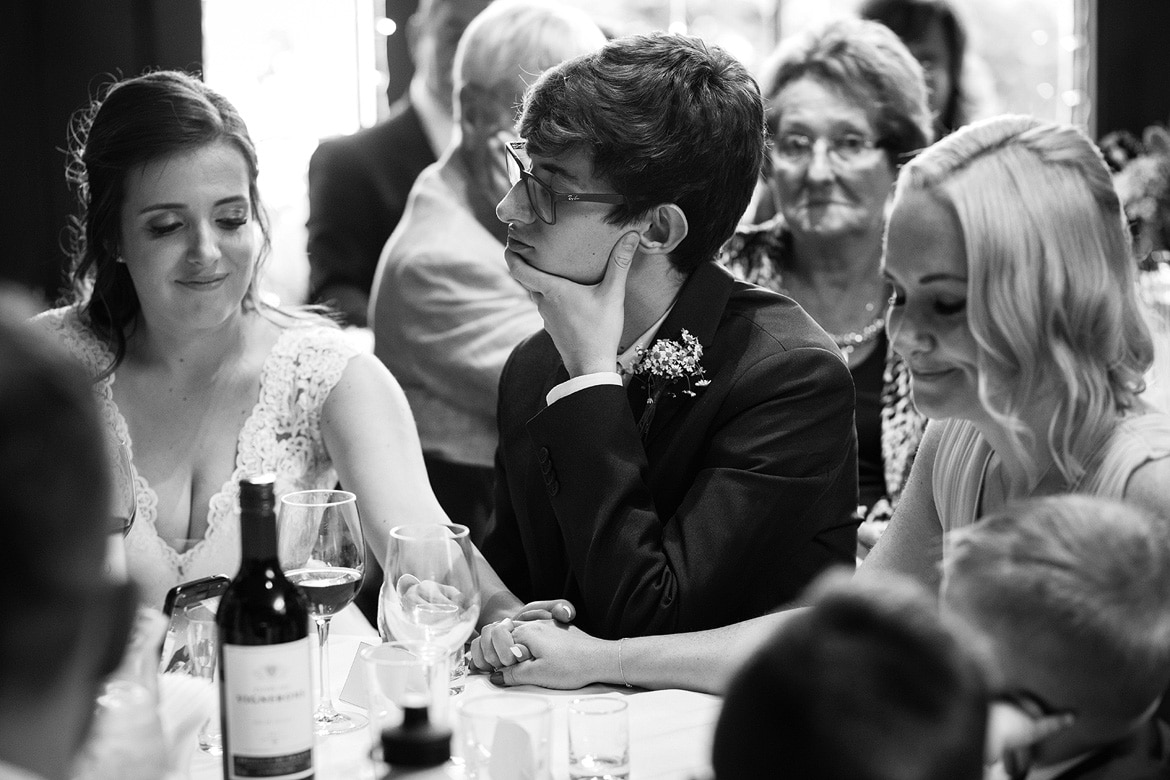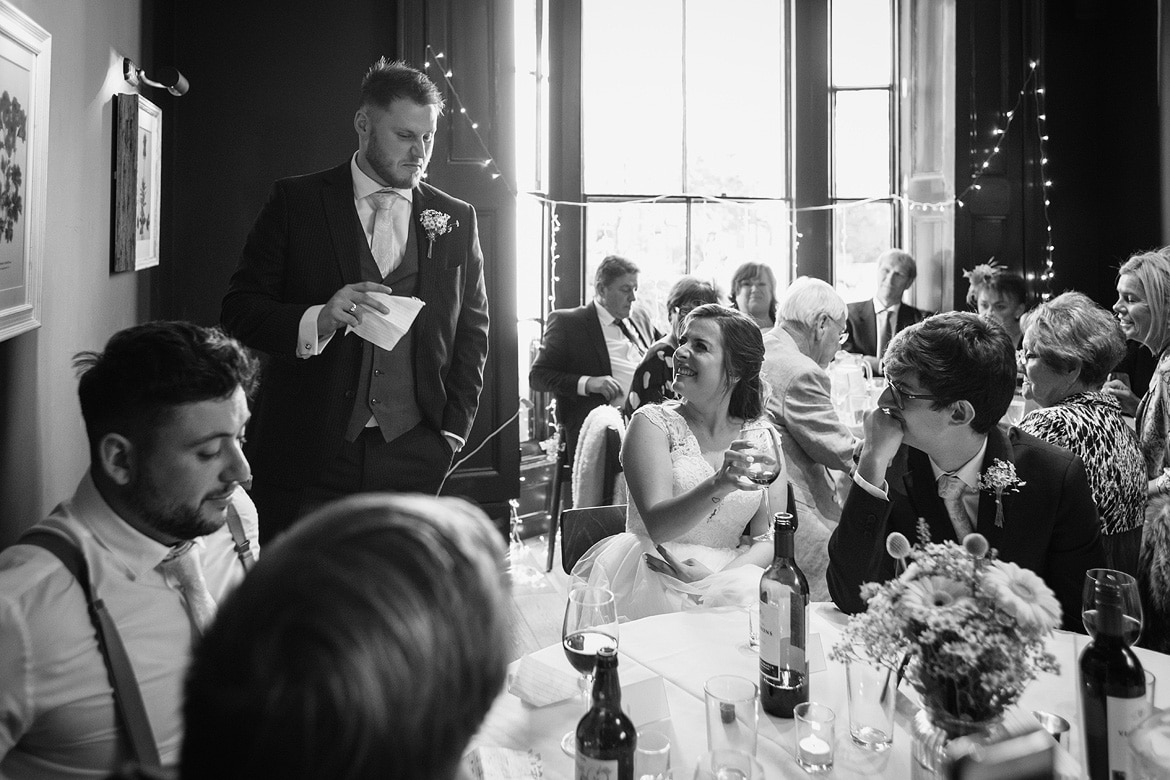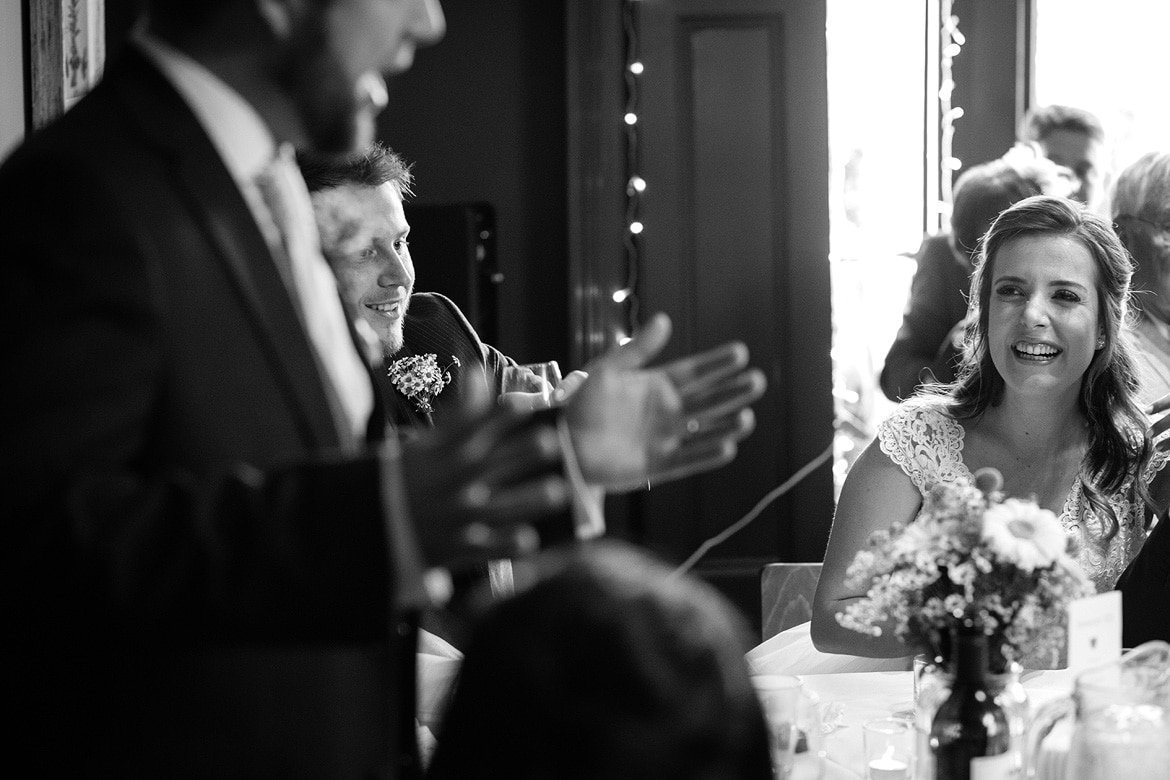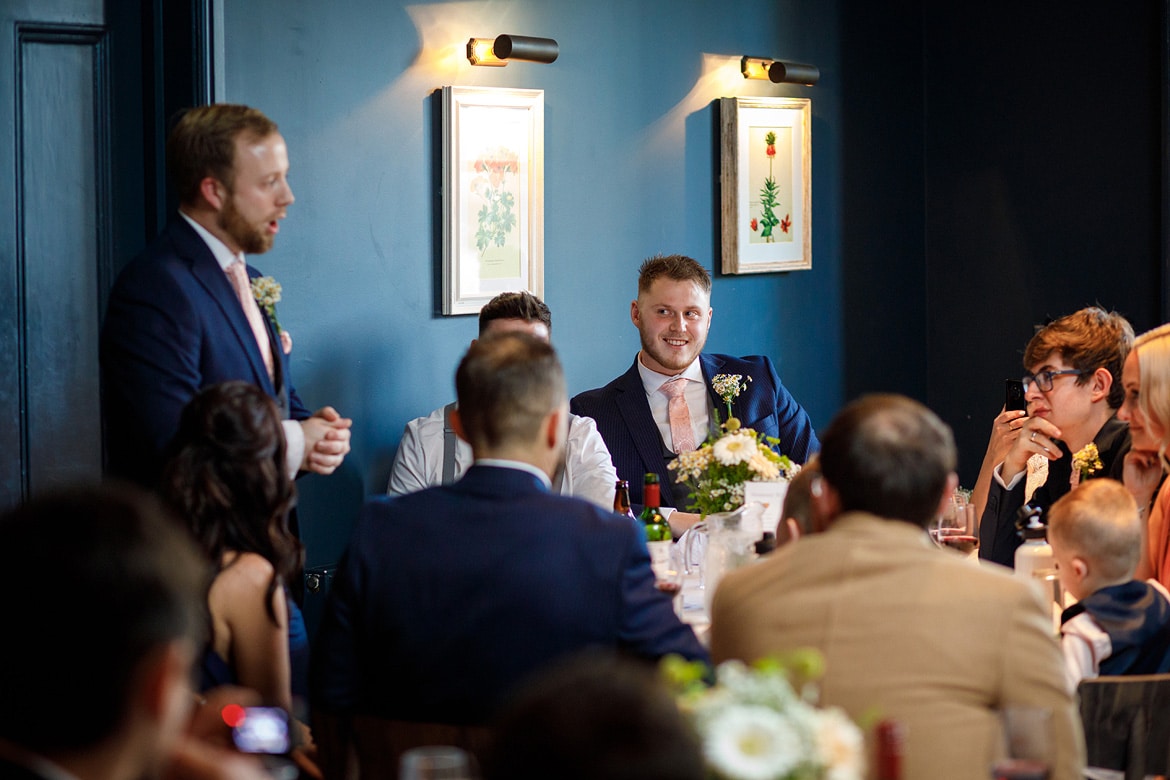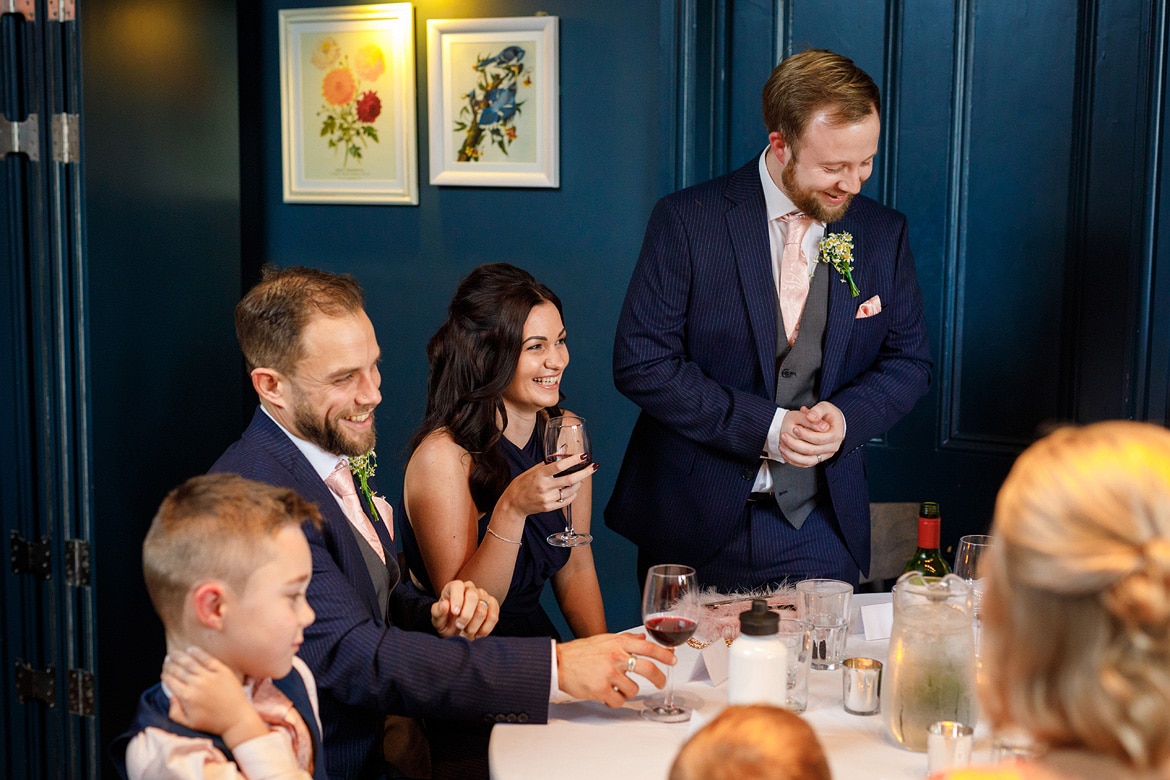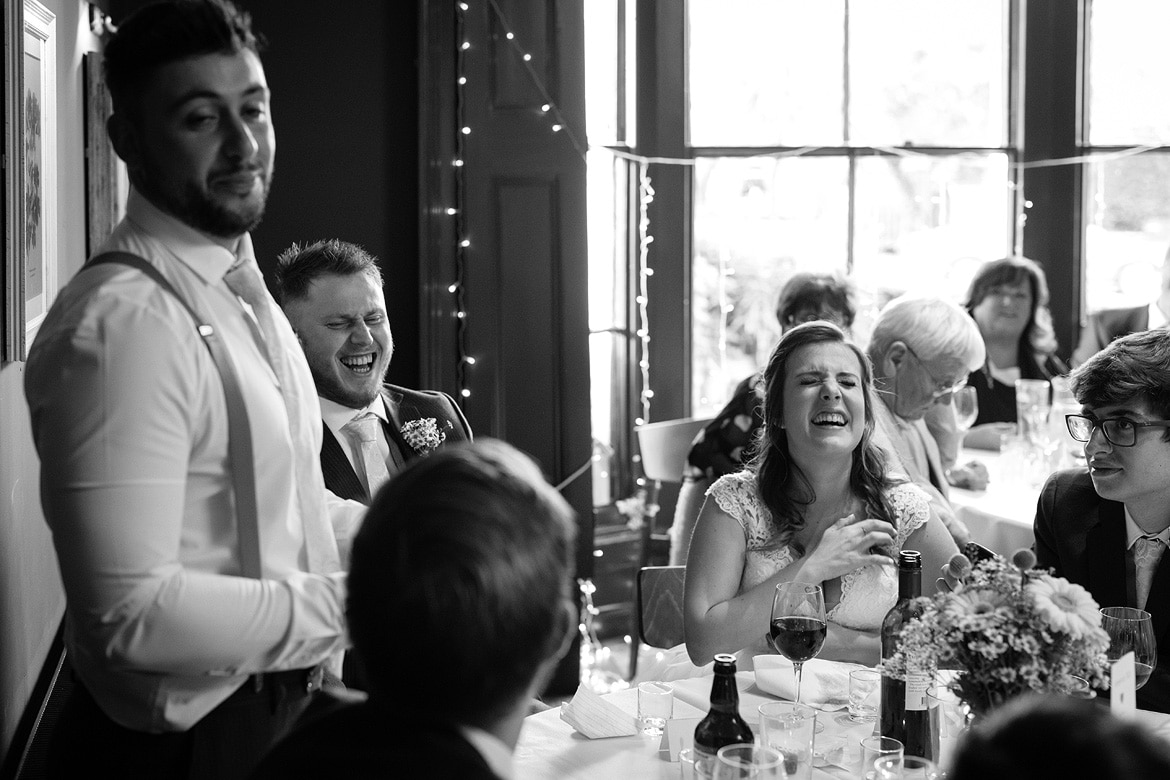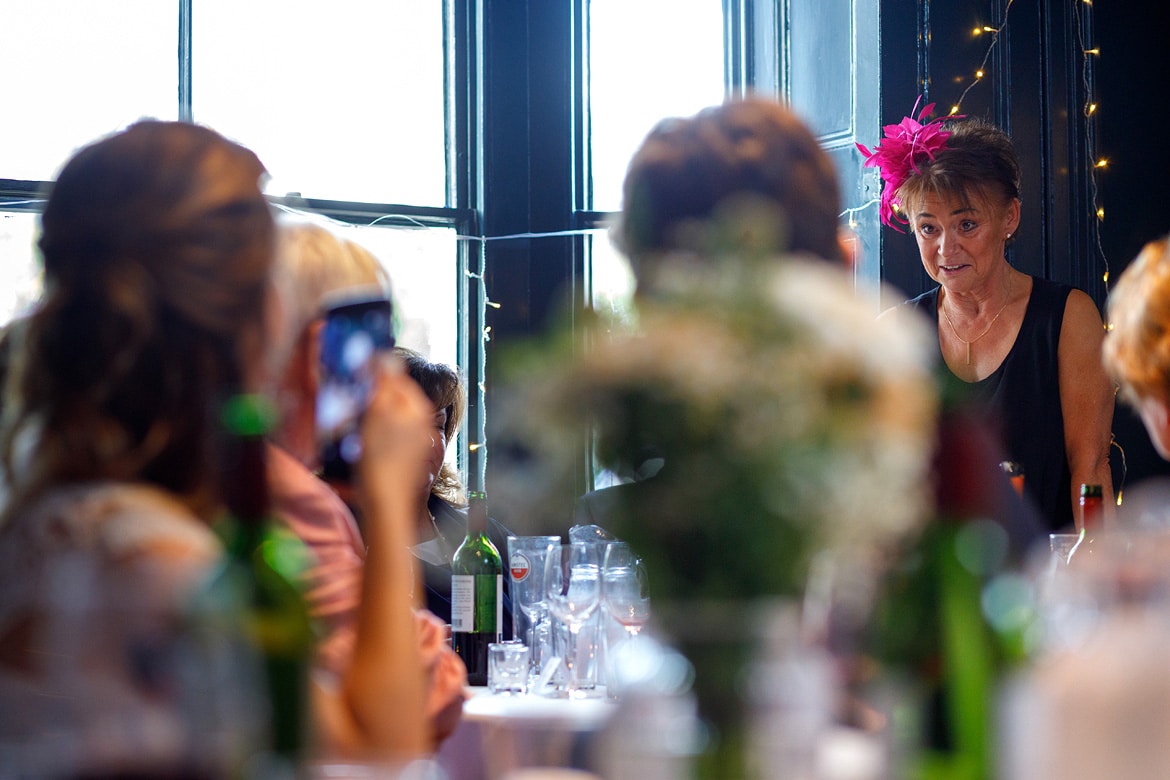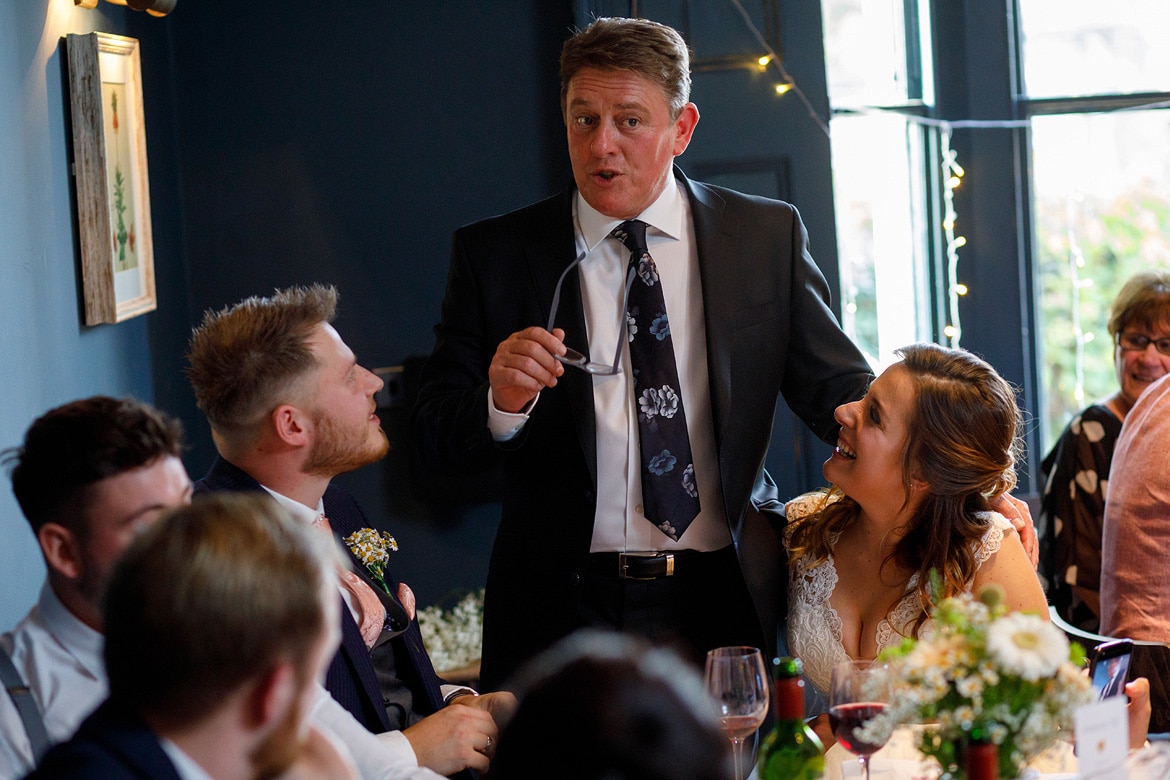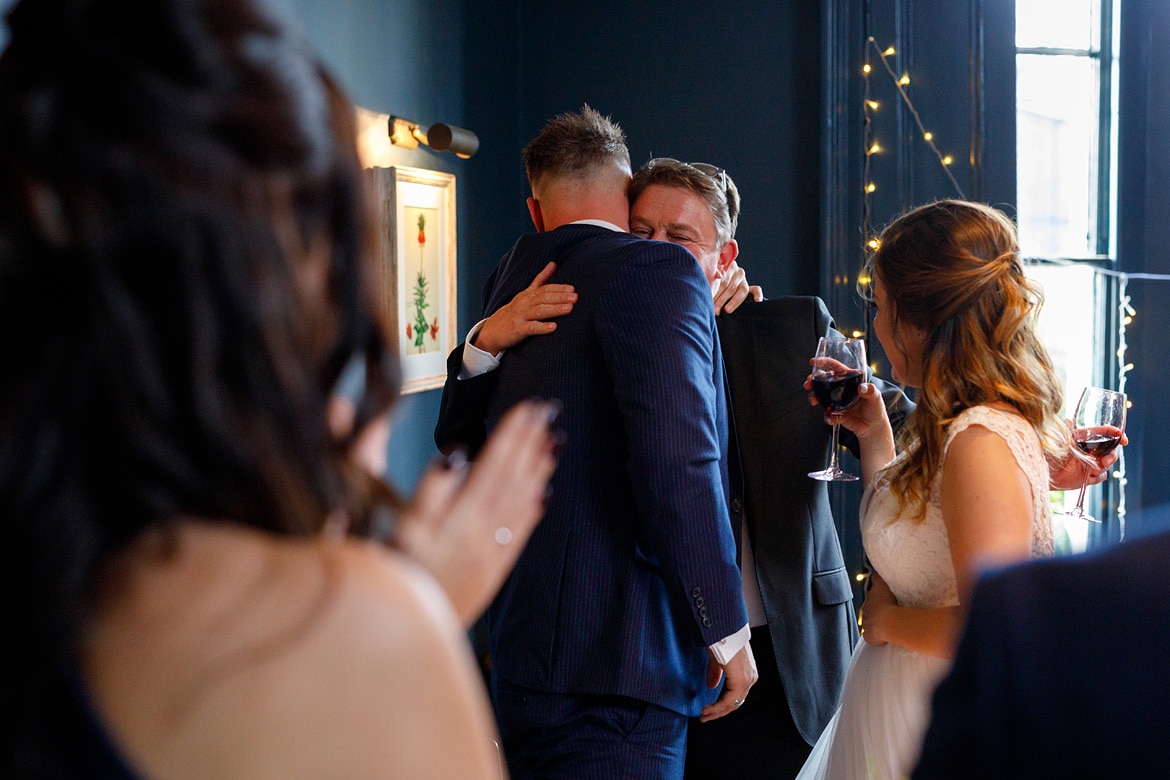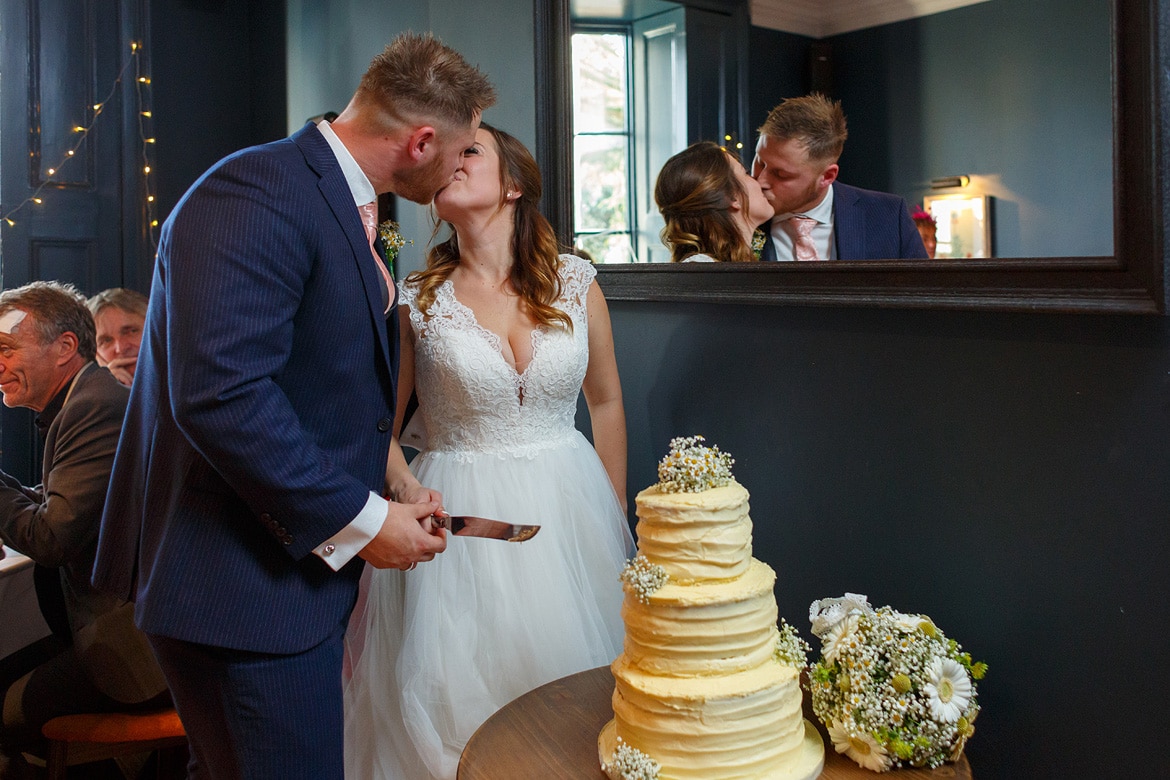 To see more local wedding photography click to take a look