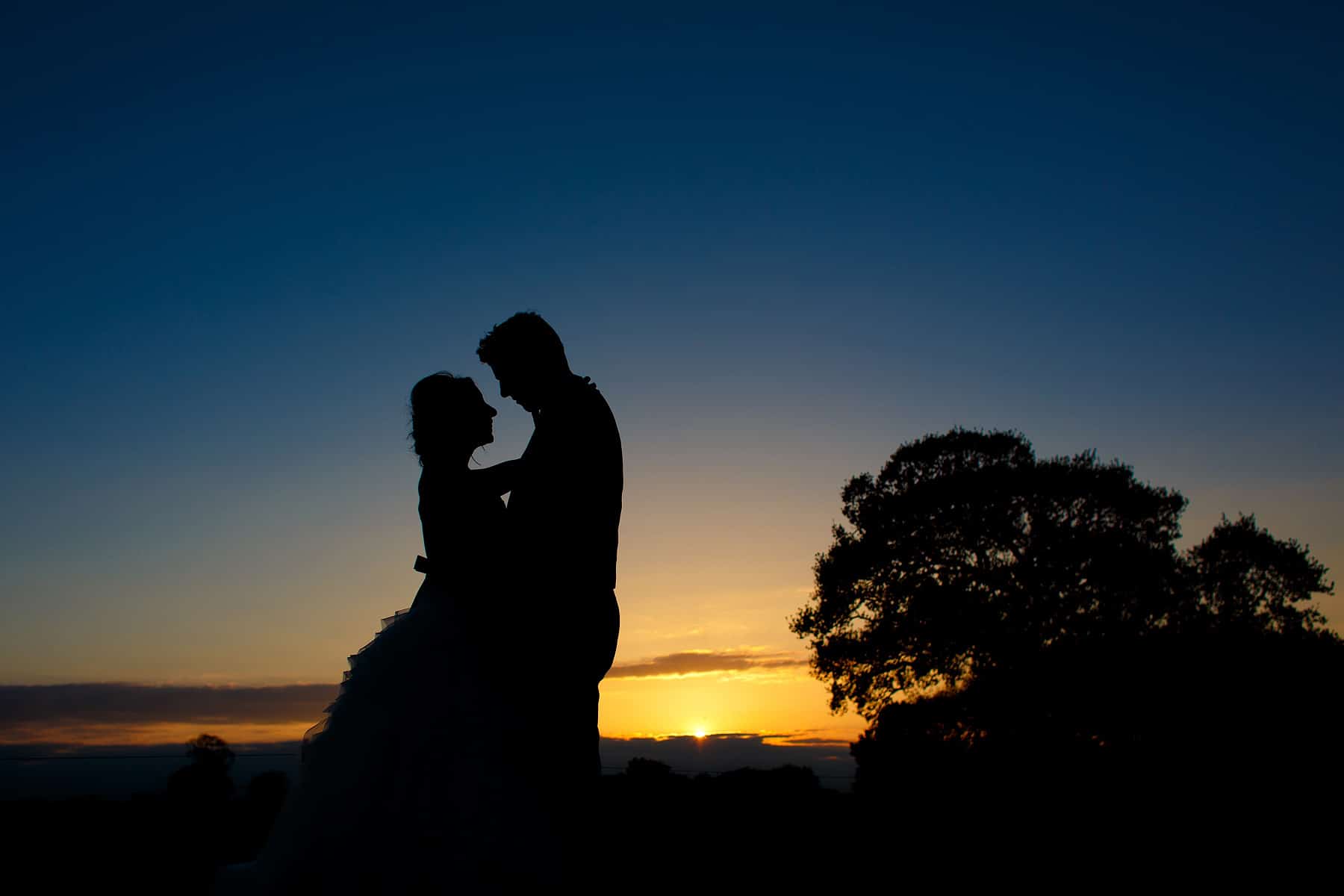 Sam and Rob Part II, a Godwick Barn wedding
Godwick Barn Wedding Photography
Hot on the heels of their civil ceremony at Norwich registry office, two days later I arrived at Godwick Barn for Sam and Rob's 'proper' wedding day. Unlike Scotland, for some reason in England you have to get married underneath a permanent structure – Sam and Rob wanted an outdoor wedding at Godwick so they decided to do the legal bit a couple of days earlier. The weather gods were smiling on their decision and the outdoor ceremony was a go!
Everyone was staying at the adjoining Godwick Hall so the preparations were relaxed and in full swing when I arrived. Rob was greeting his guests in the barn while Sam was applying the final touches before hopping onto the back of Godwick's vintage tractor with her maid of honour for the short trip over to the barn for the ceremony. The ceremony was super relaxed with all the guests seated on hay bails and with the picturesque ruins of Godwick church in the background. Being big Disney fans, Wall-E was on hand to assist the best man in presenting the rings.
A quick trip down the aisle through bubbles and there was time to greet their guests before another trip on the tractor through the fields to the church ruins for a few photos before everyone was seated for the wedding breakfast. Some great speeches to start before everyone enjoyed their meal, with a few guests wandering outside to take advantage of the great weather and play rounders. Sam and Rob joined in later, although Rob's dress shoes weren't the best to keep him on his feet…
Just before the dancing was due to start we were treated to a beautiful sunset so I whisked the couple away for ten minutes of portraits, then back inside to cut the cake with Rob's sword before more bubbles and the first dance. The band was fantastic and the crowd responded with some of the most enthusiastic dancing I've seen in a long time! A brilliant day.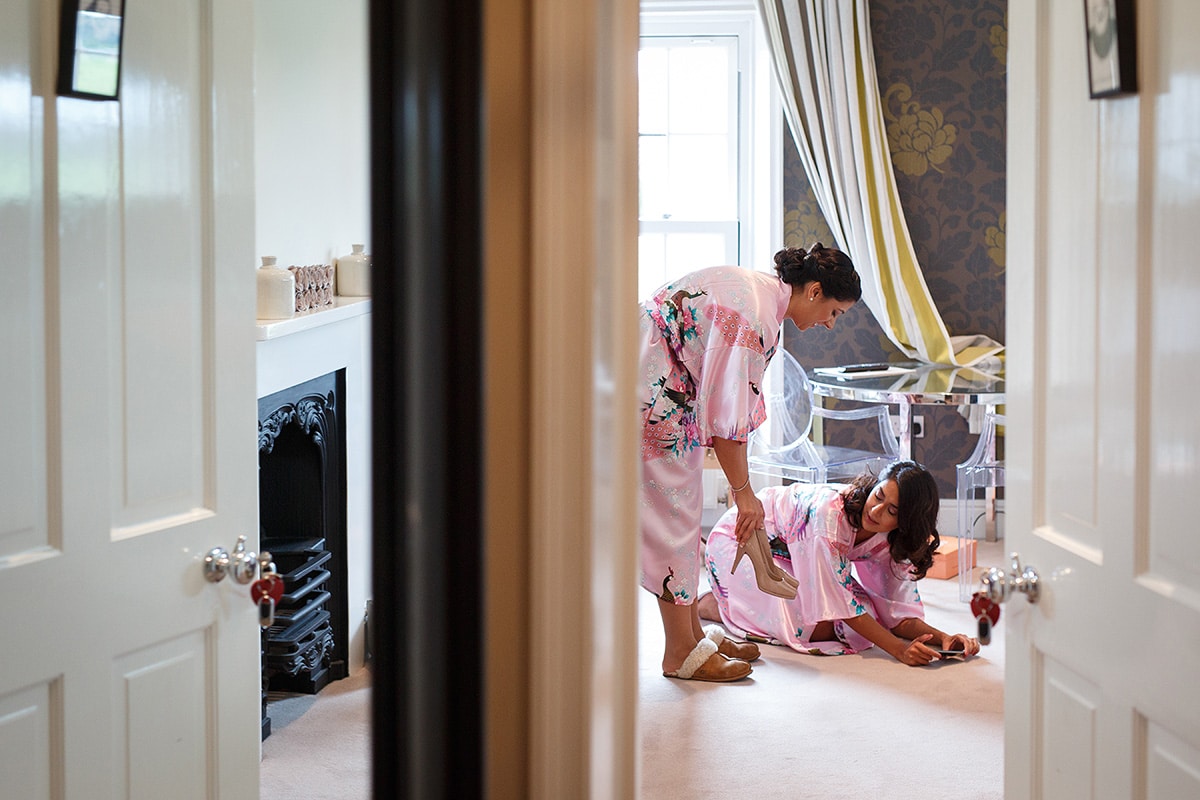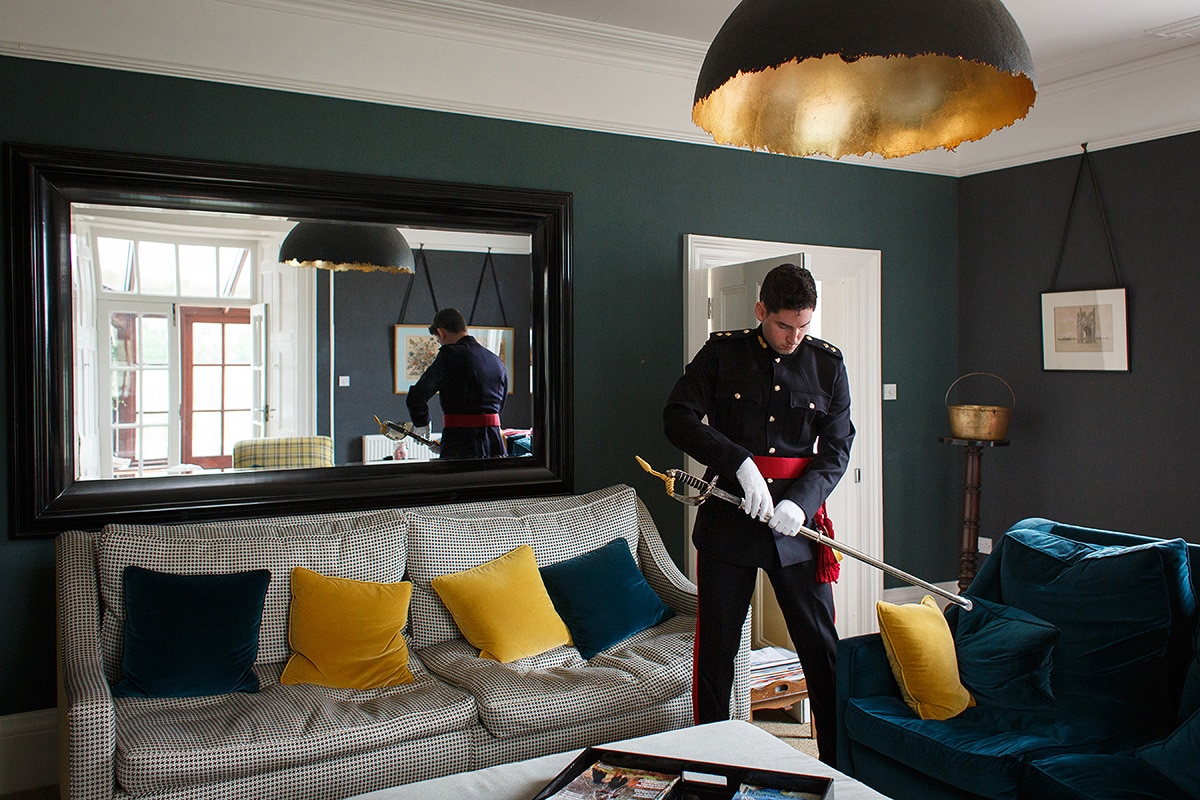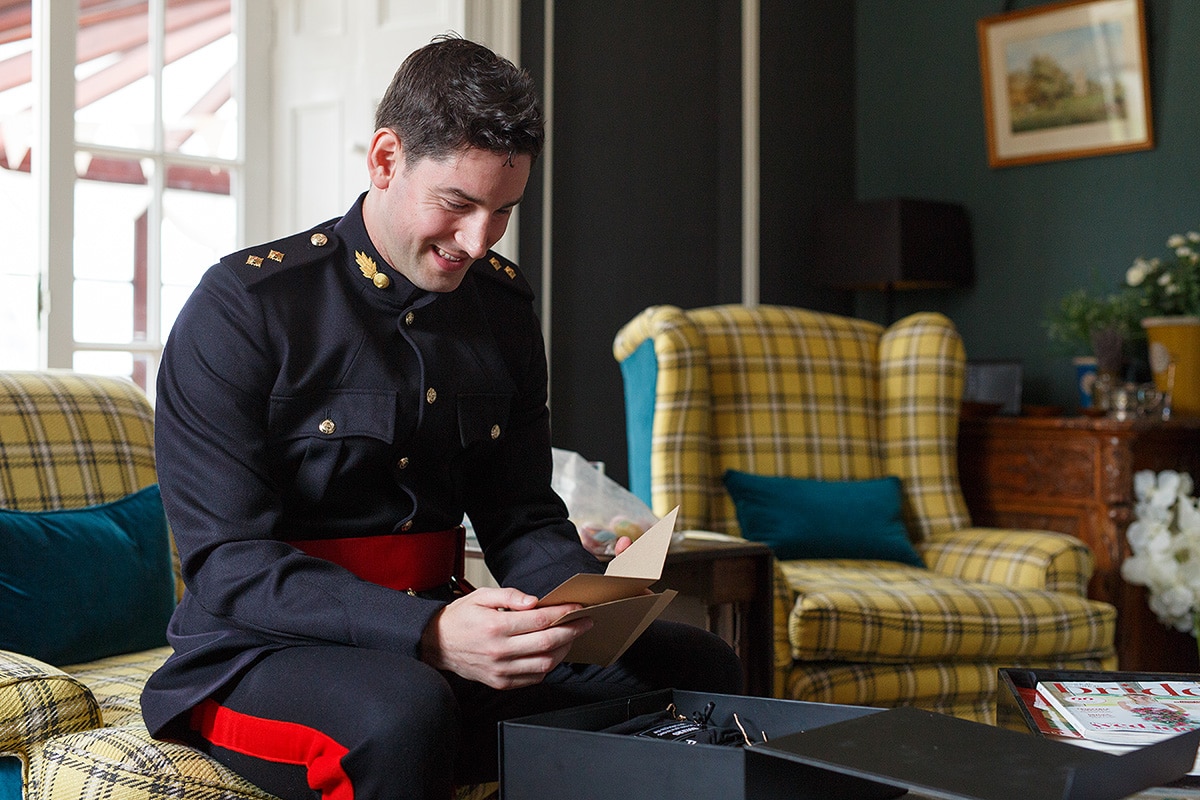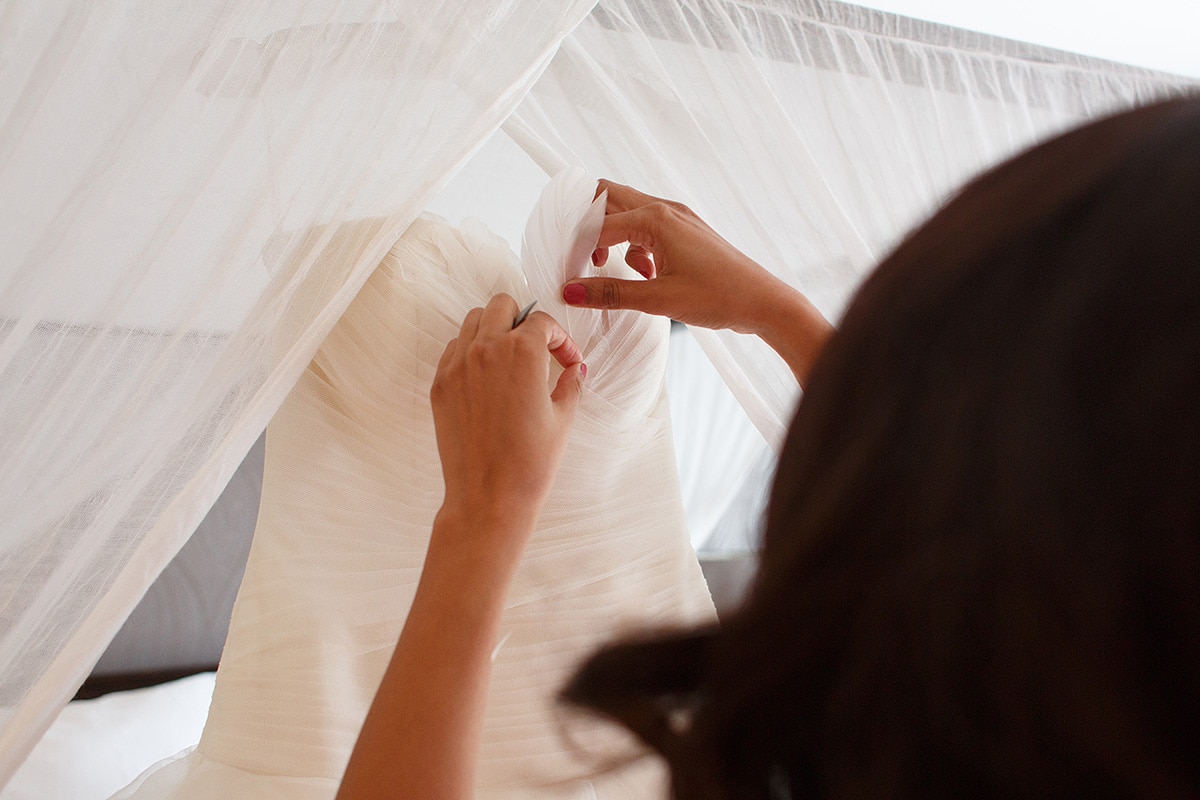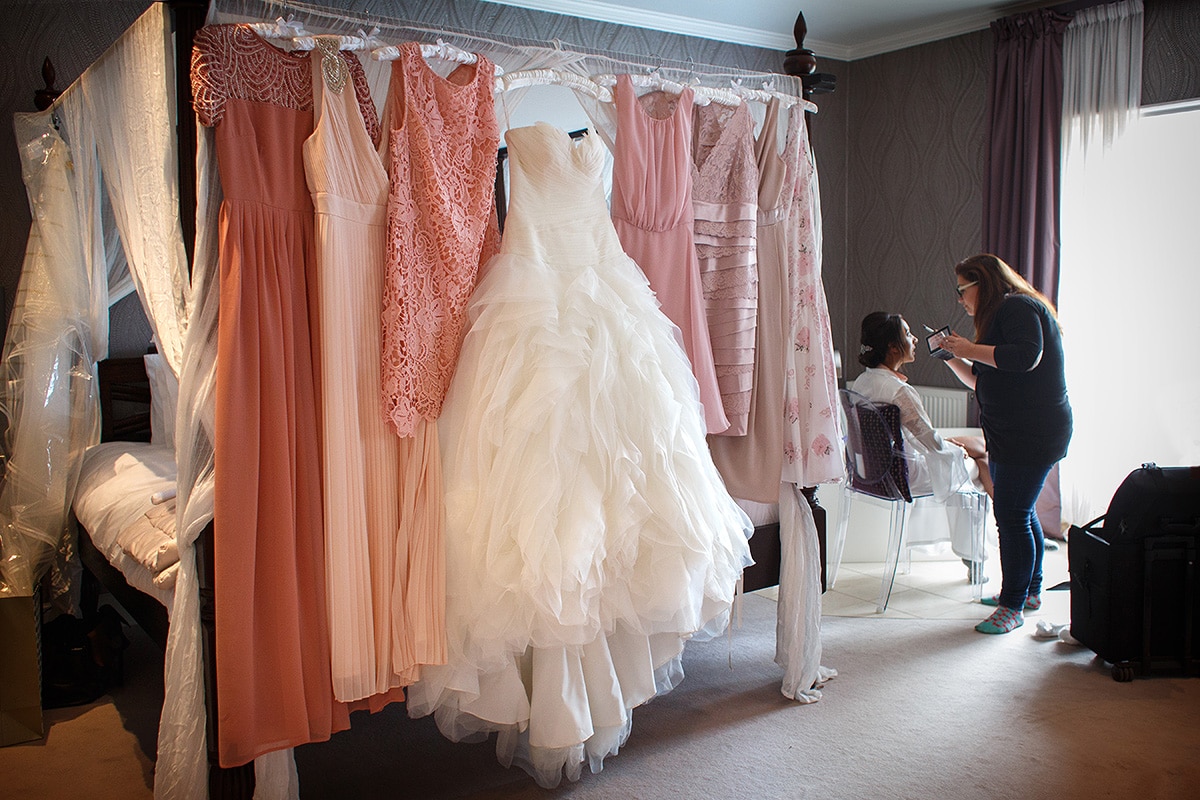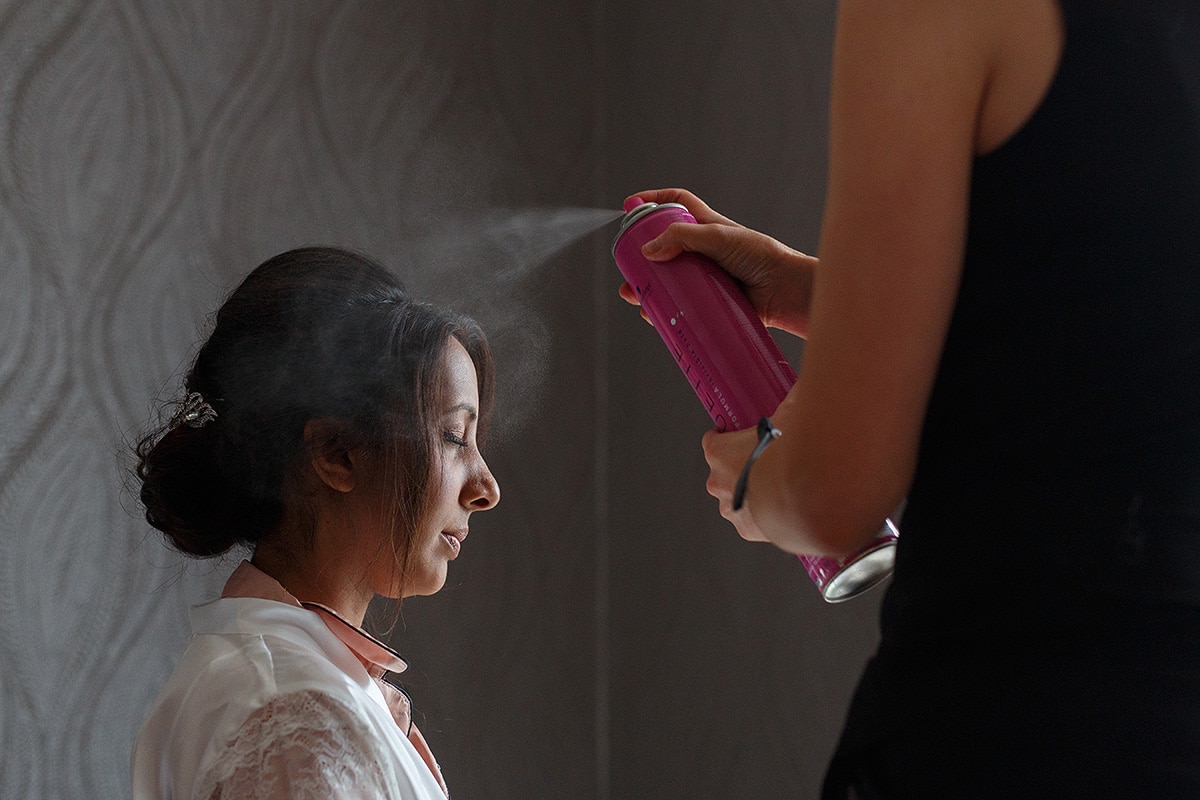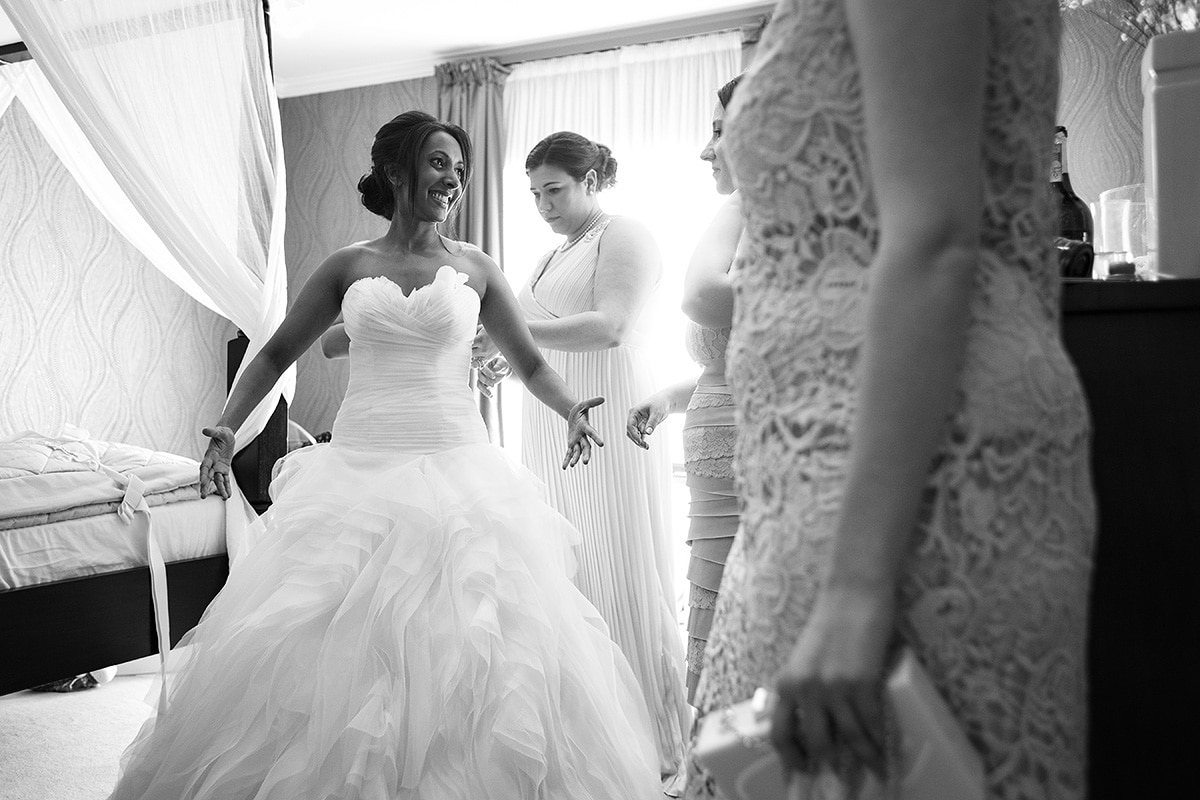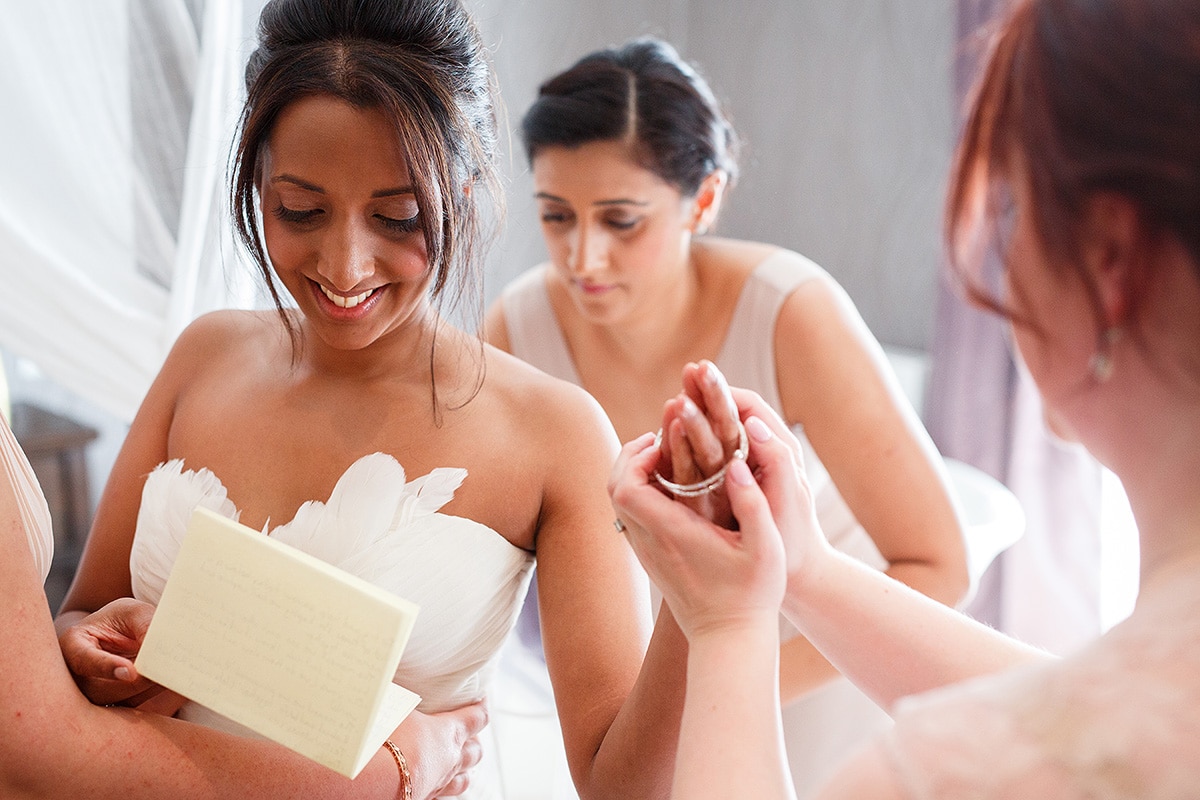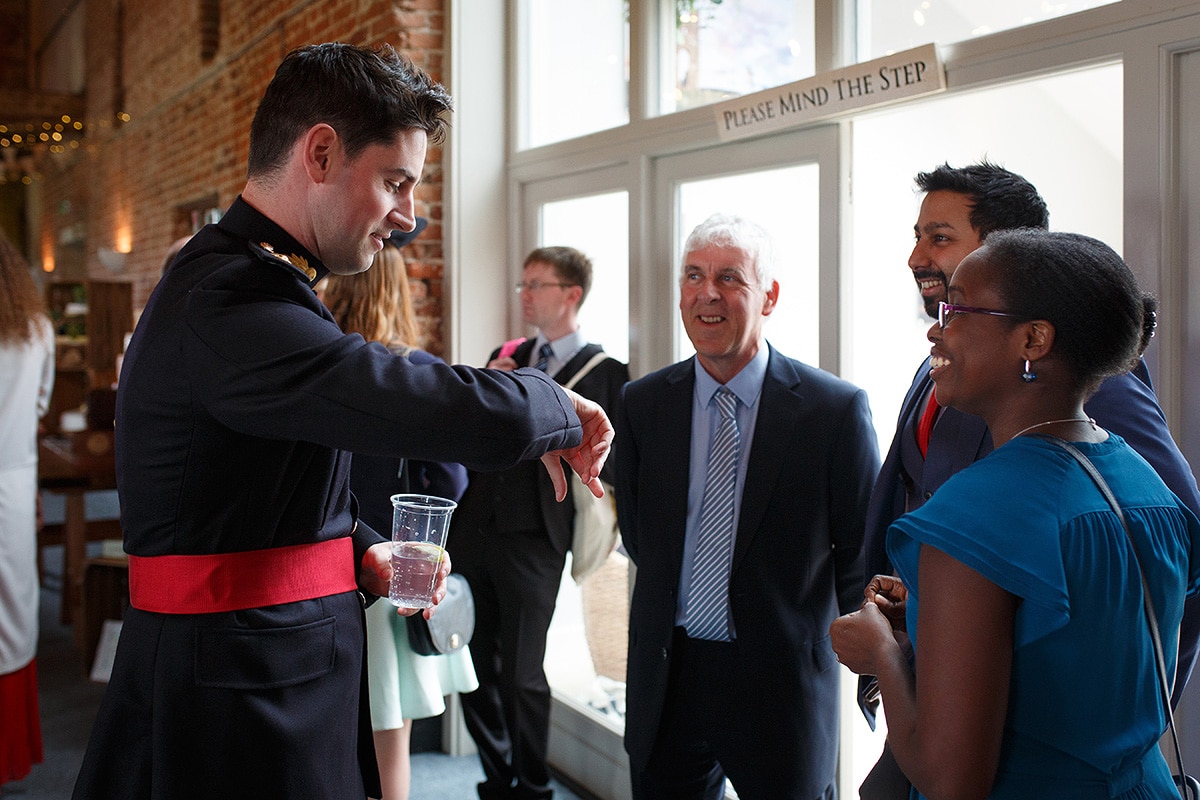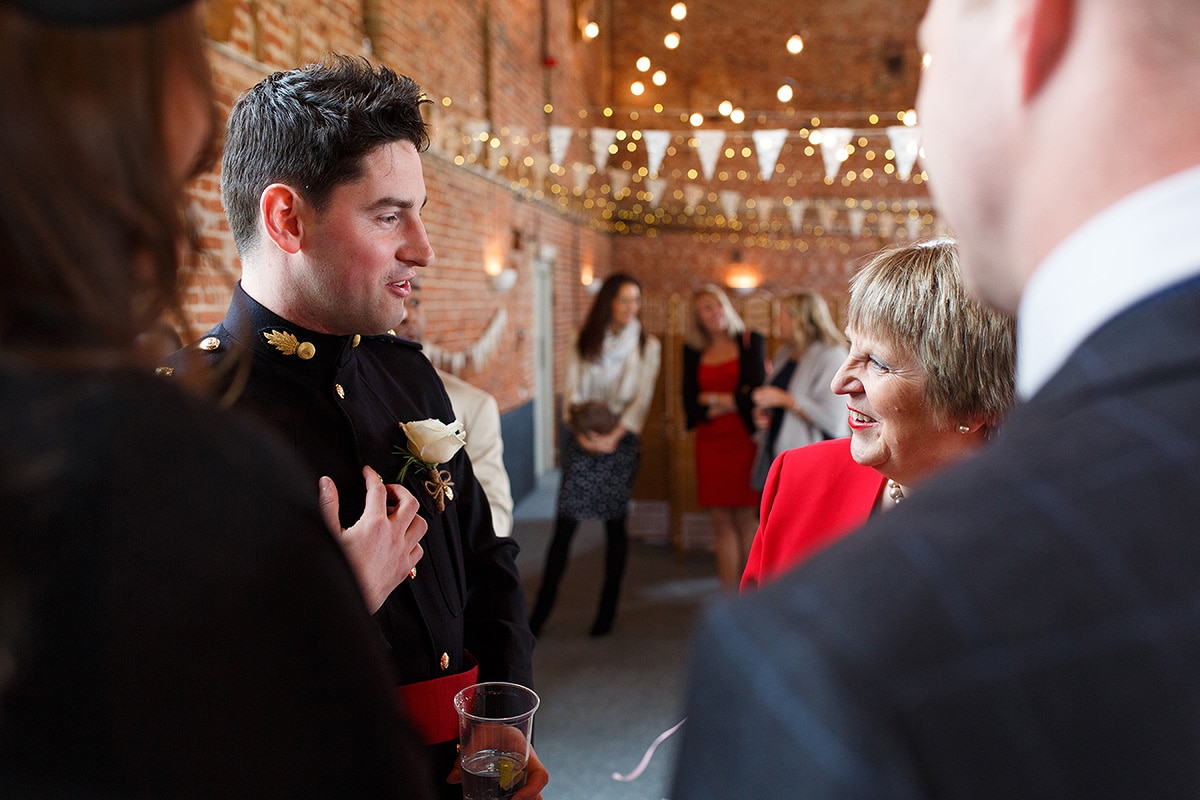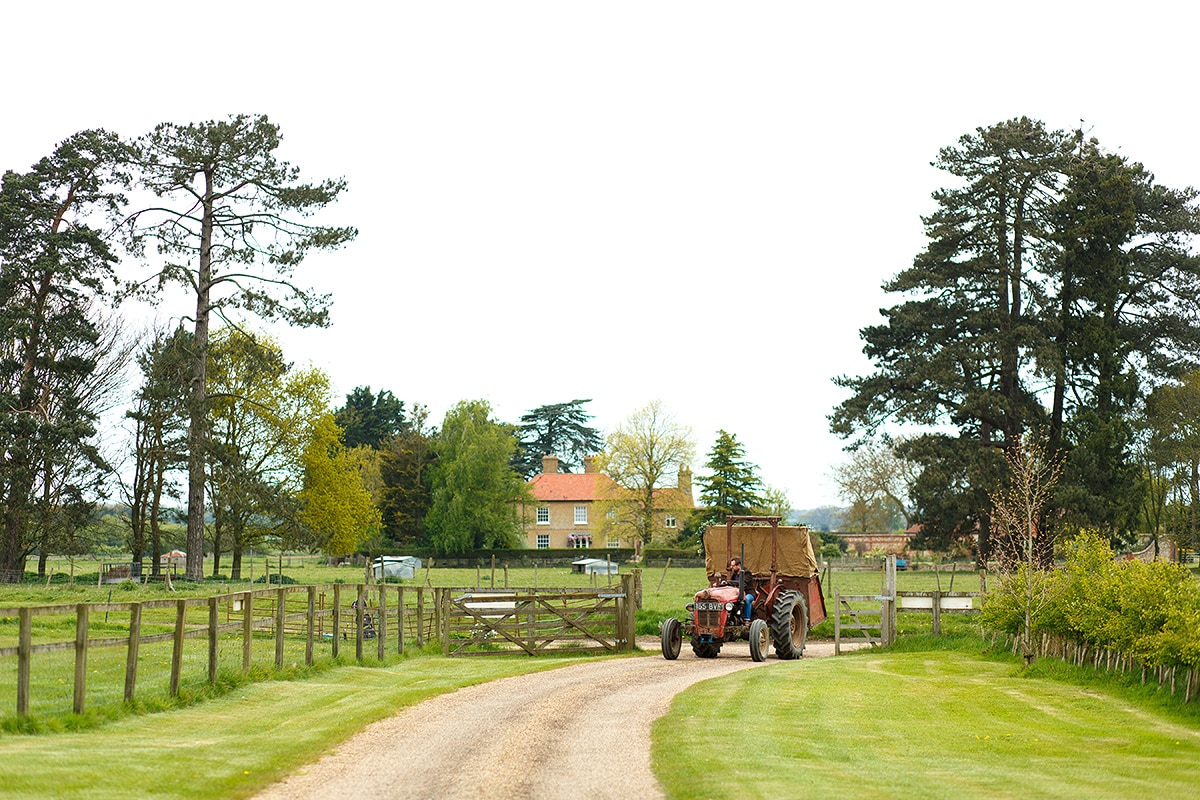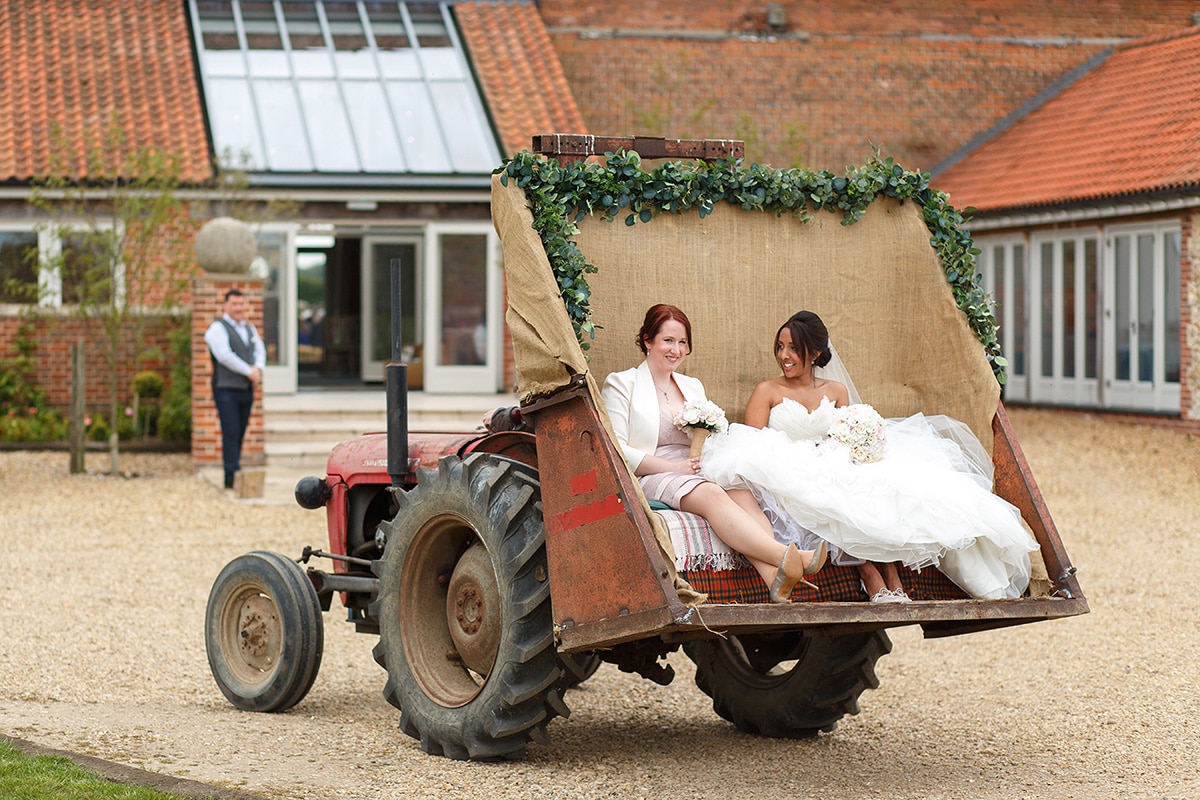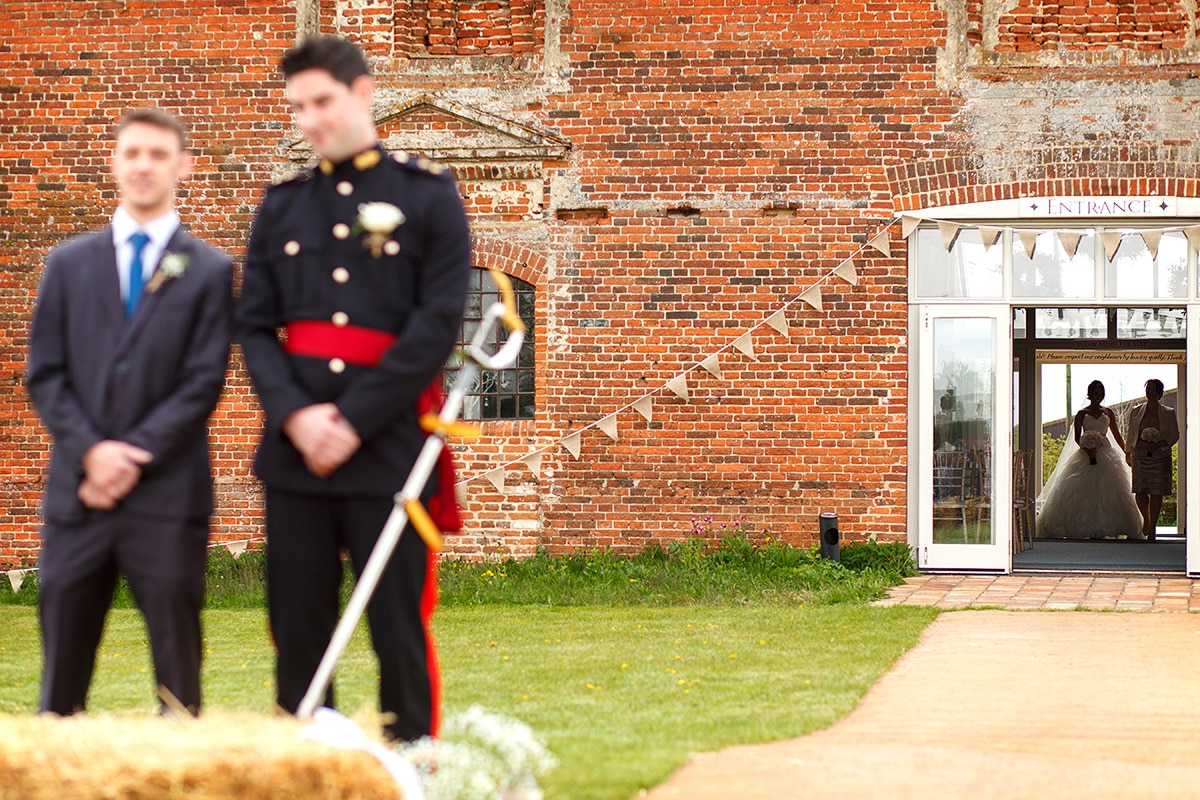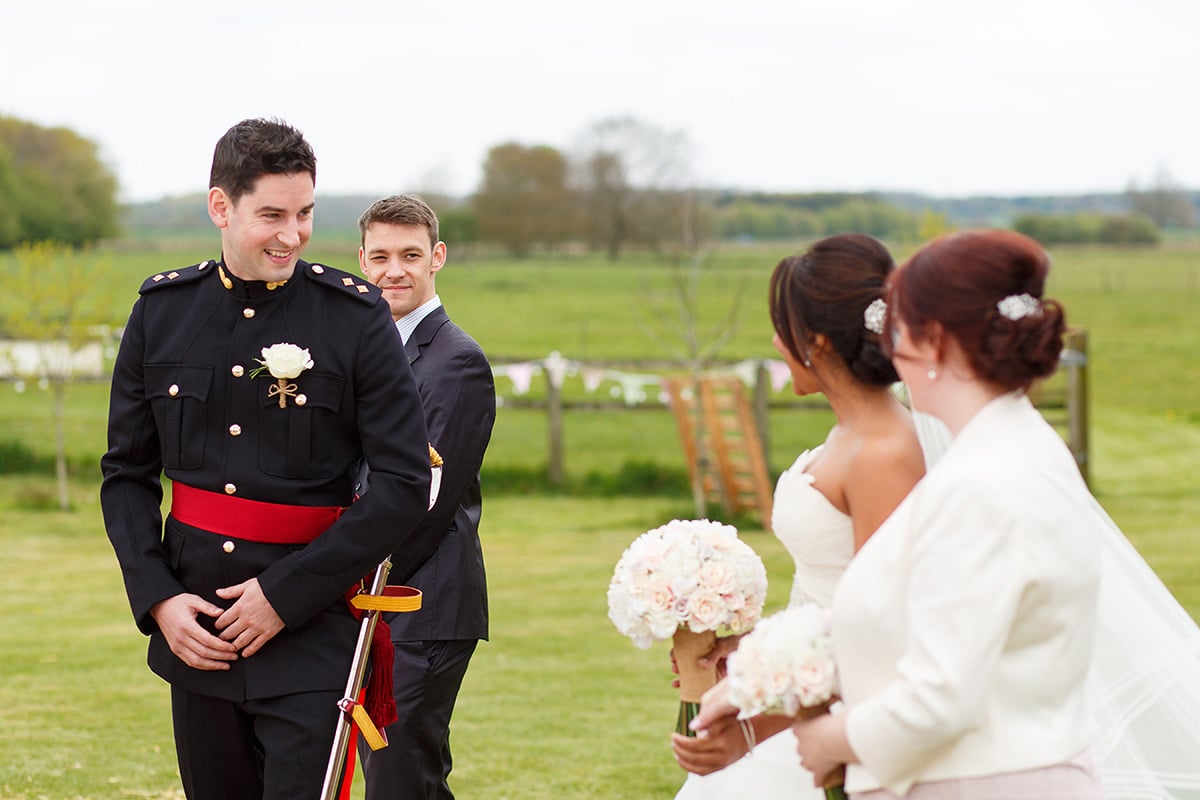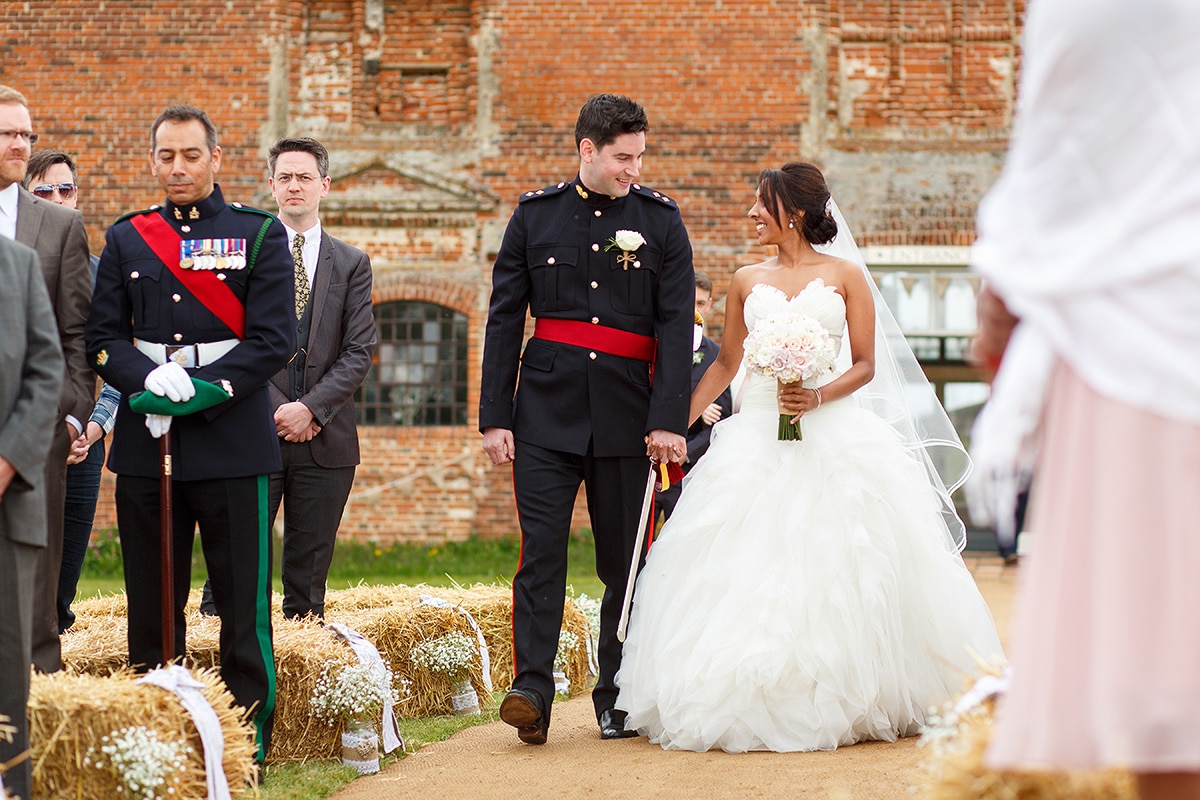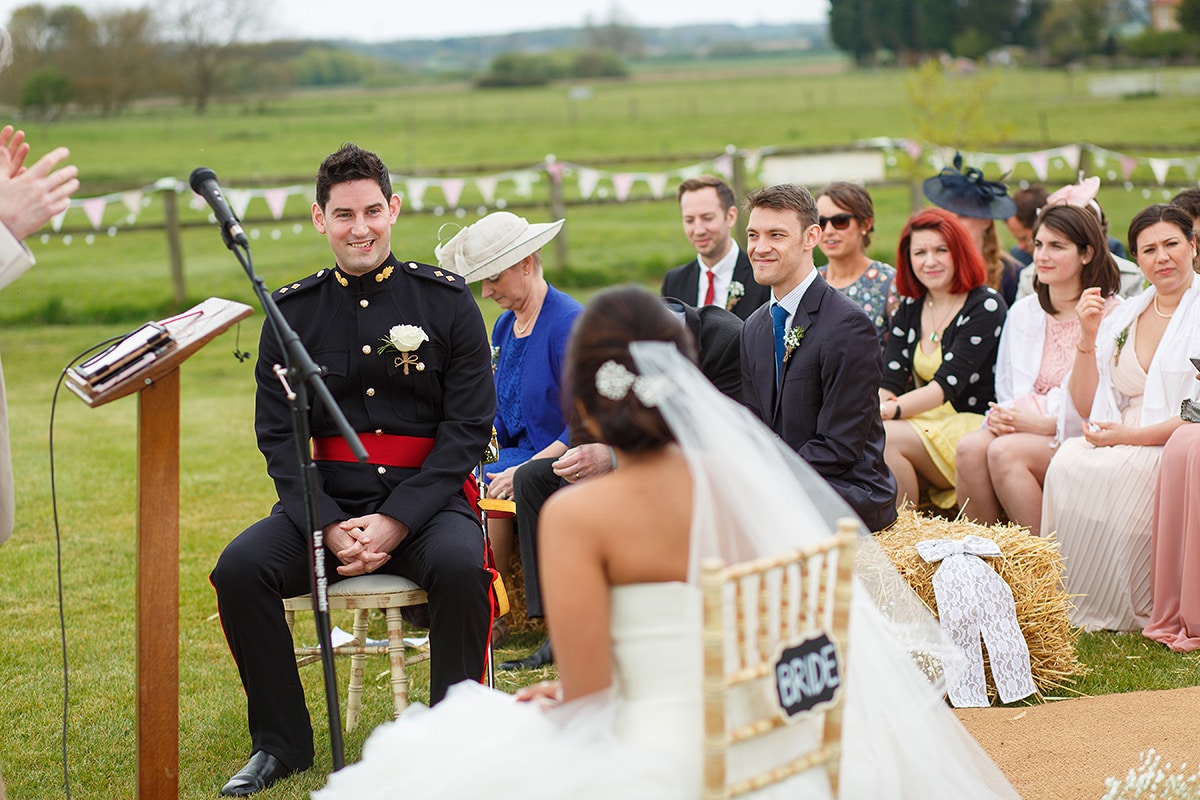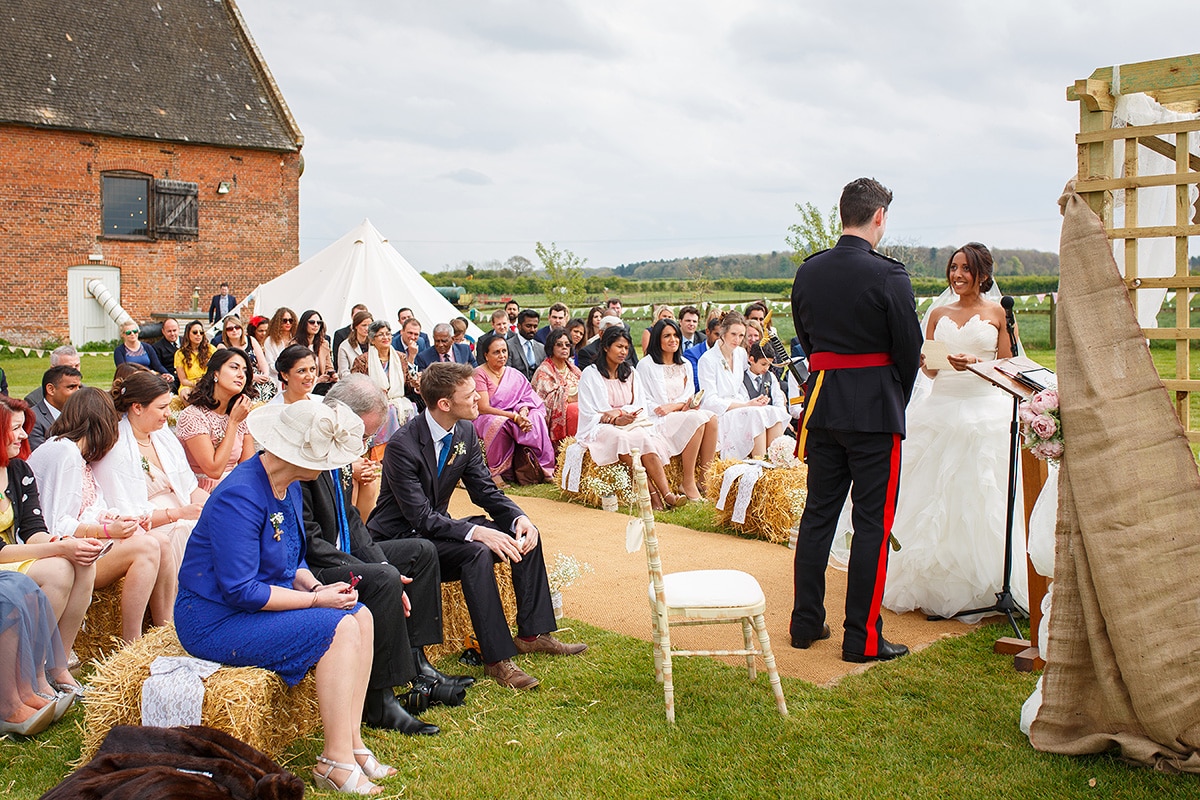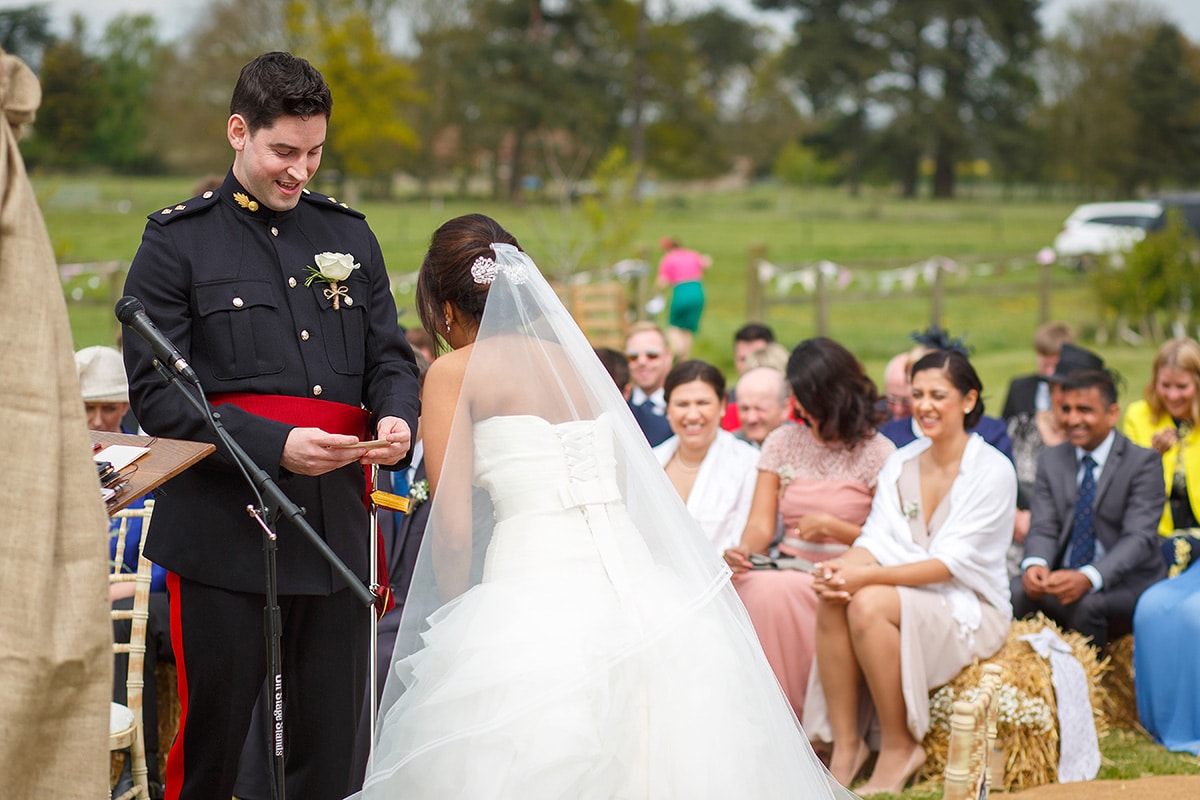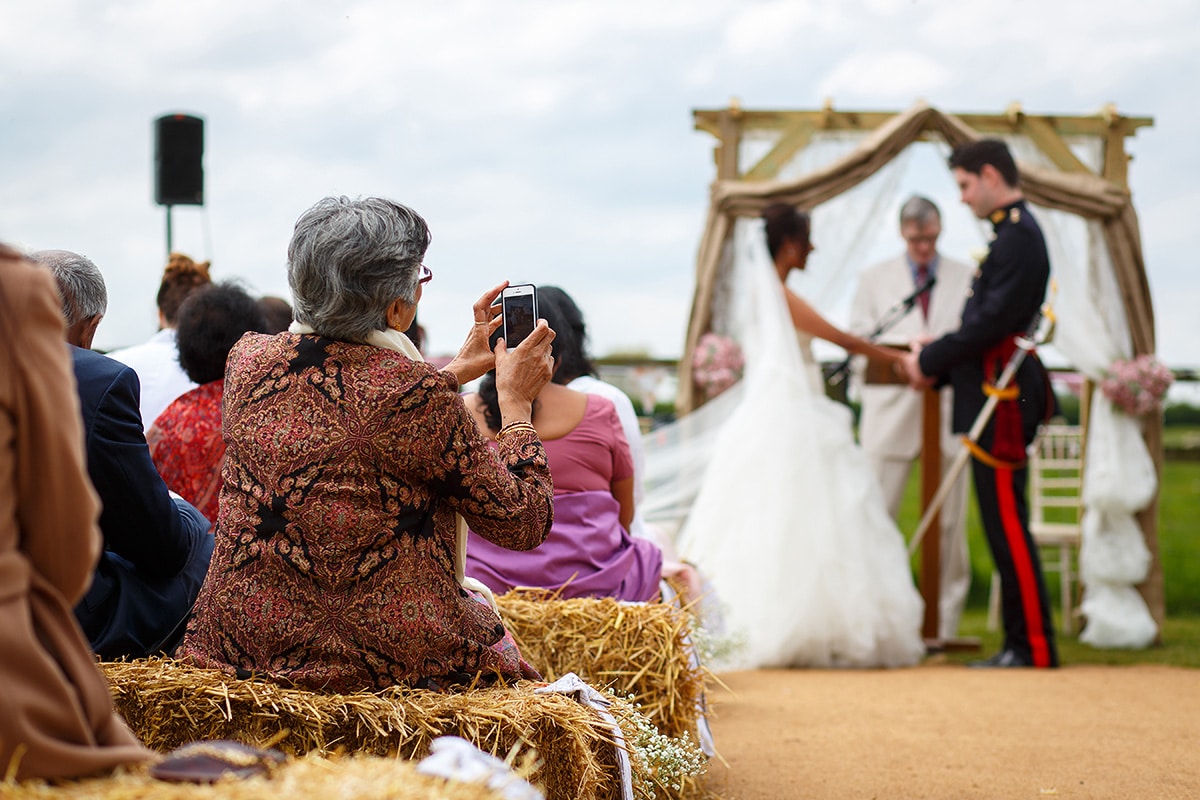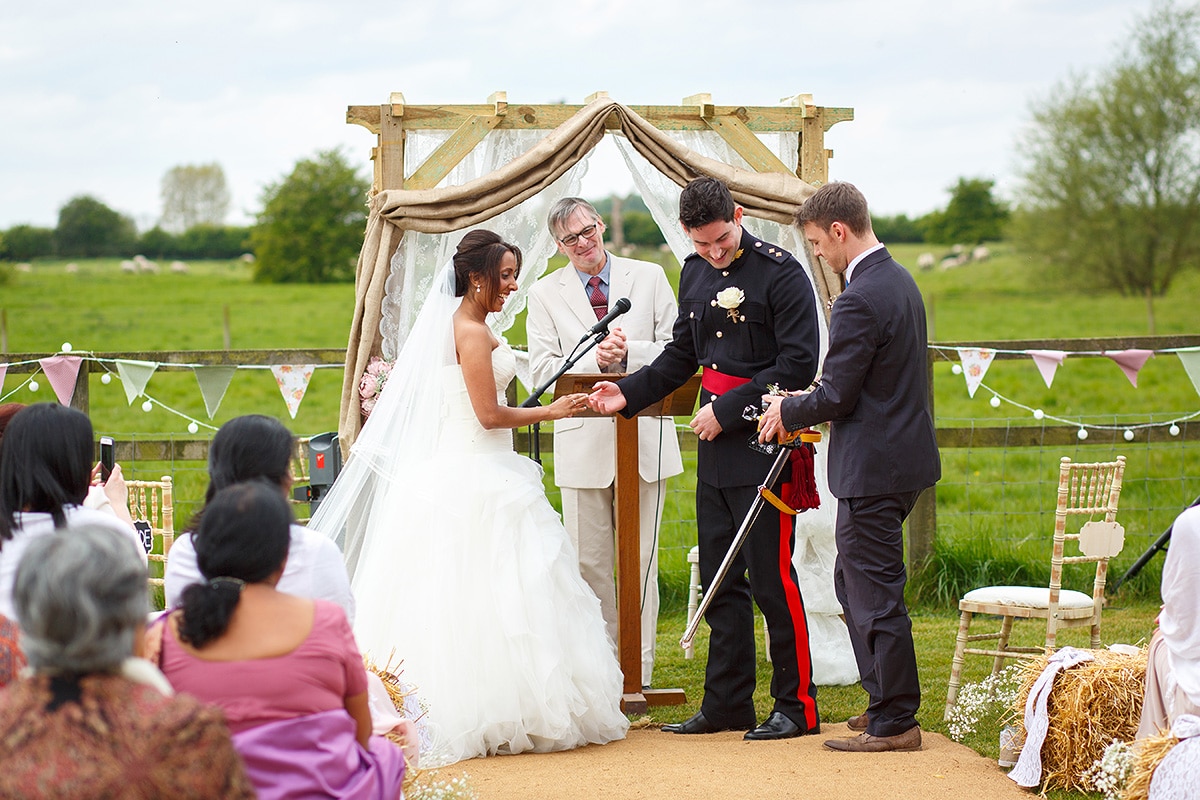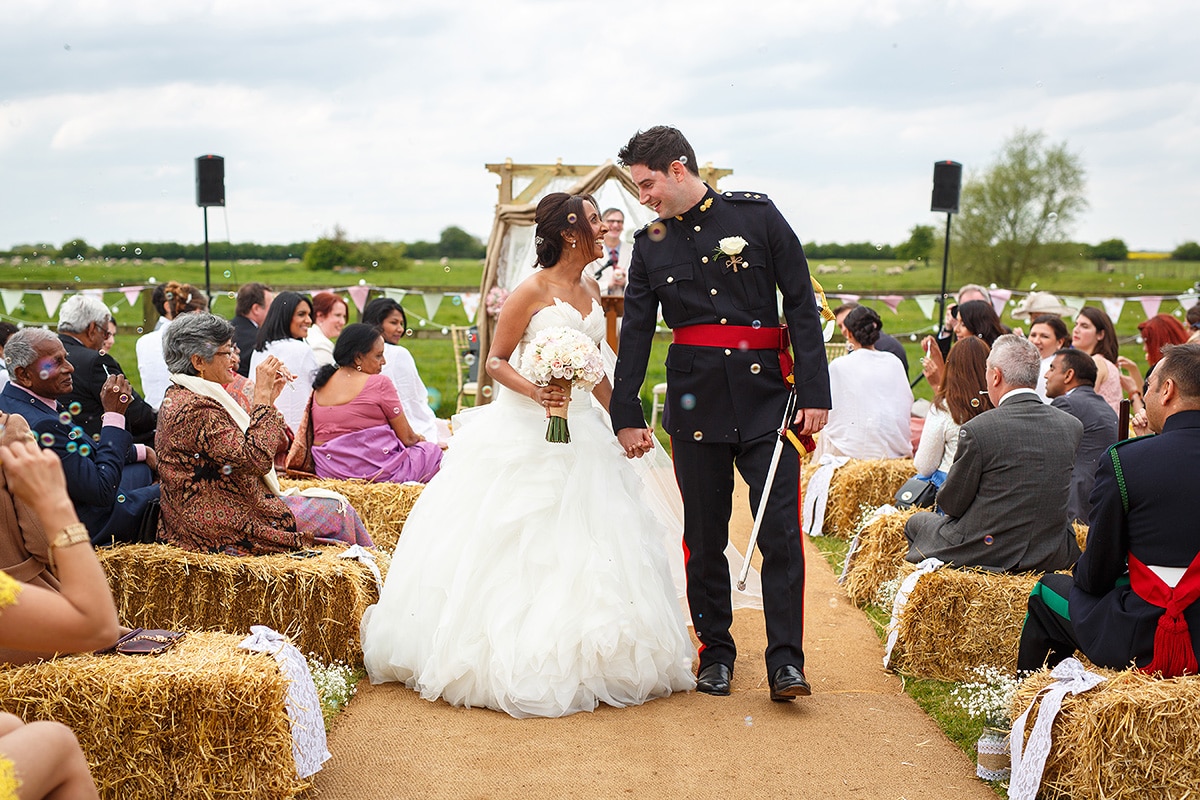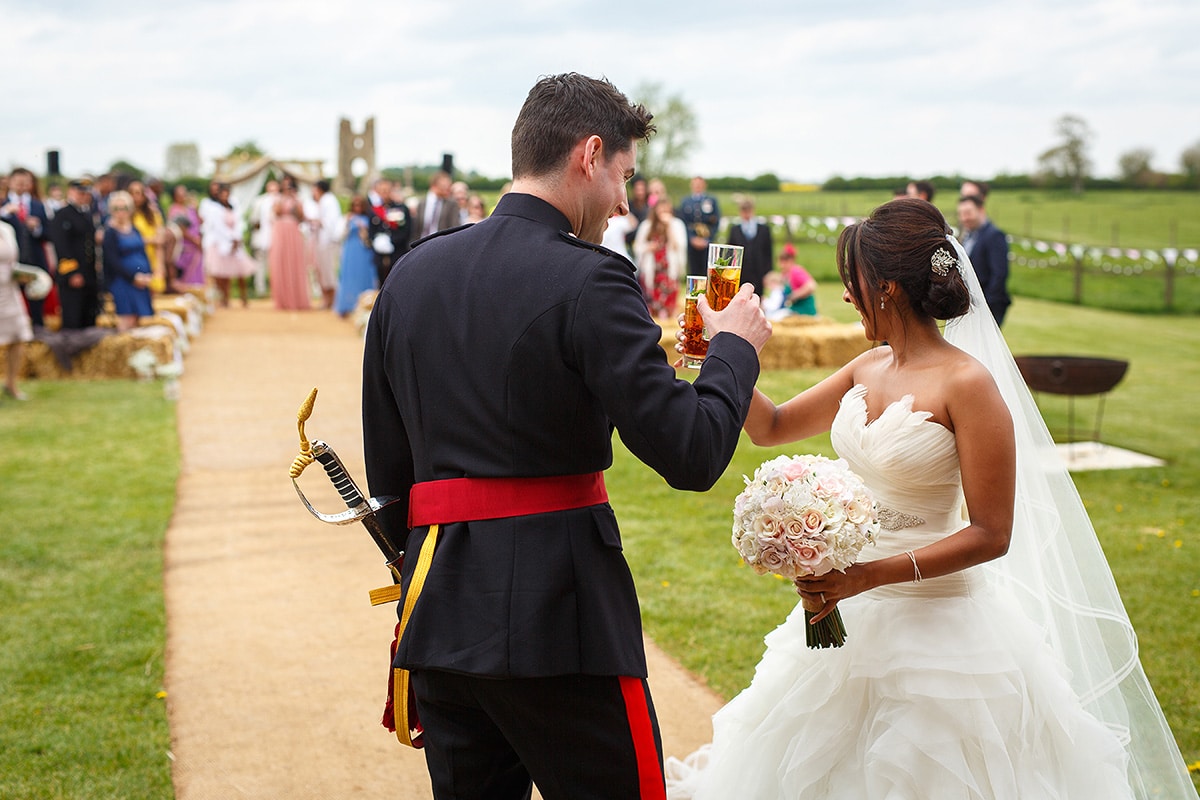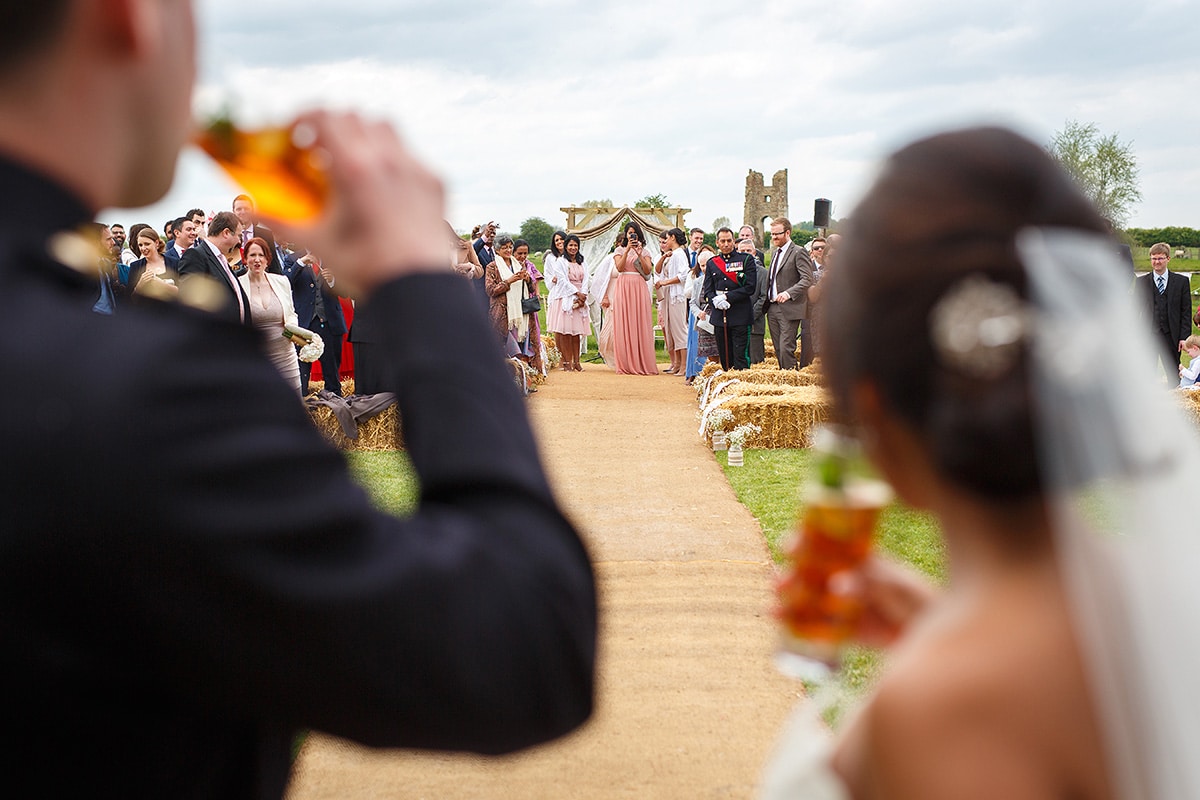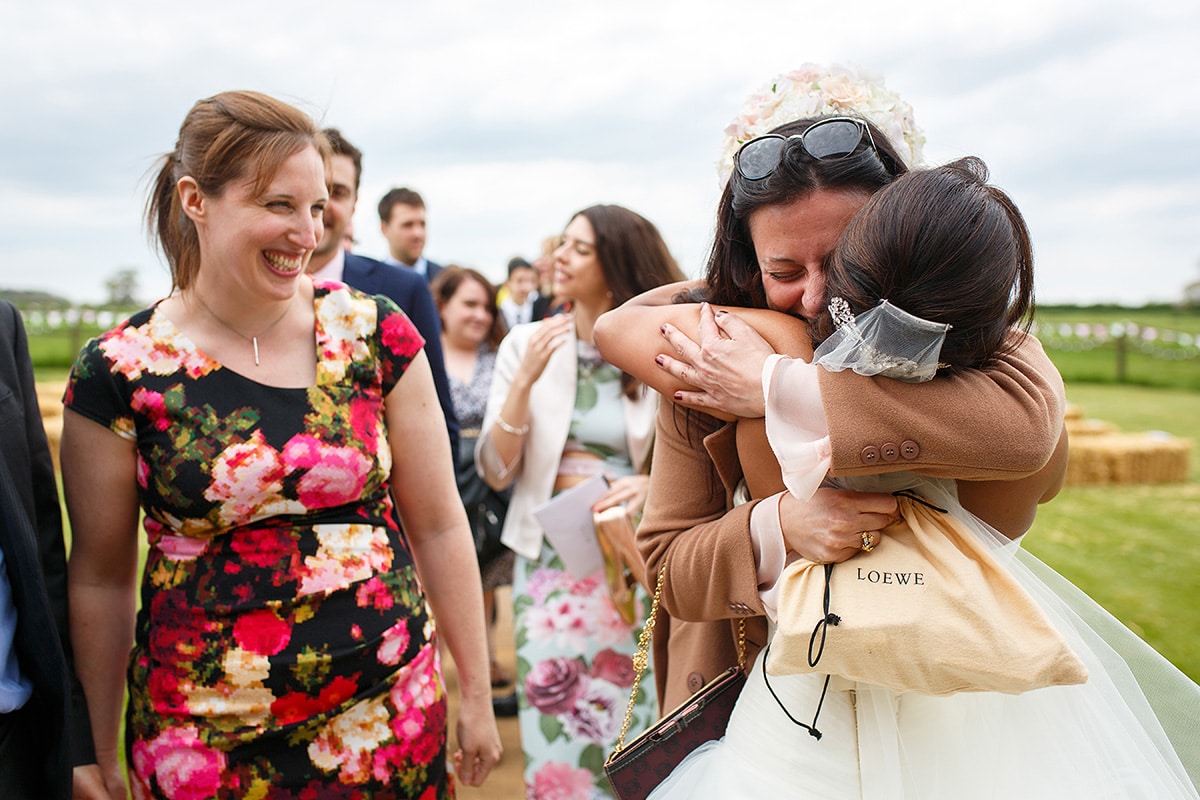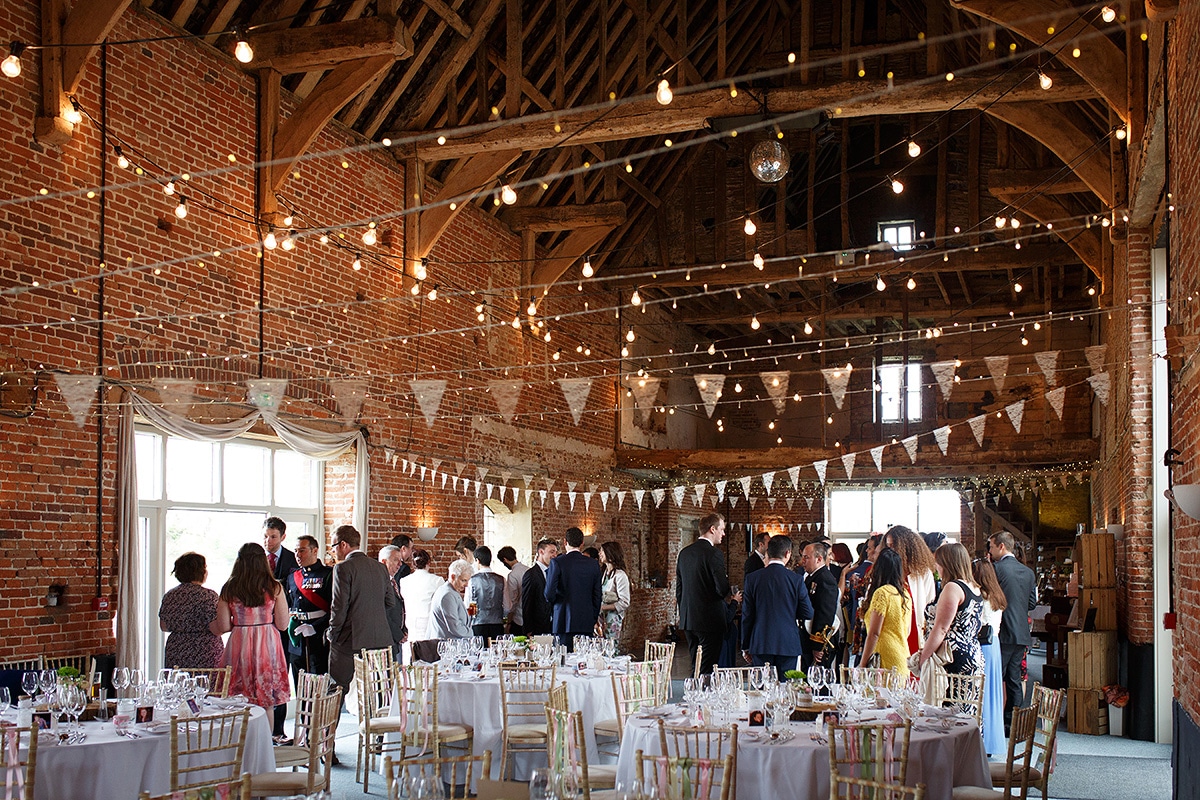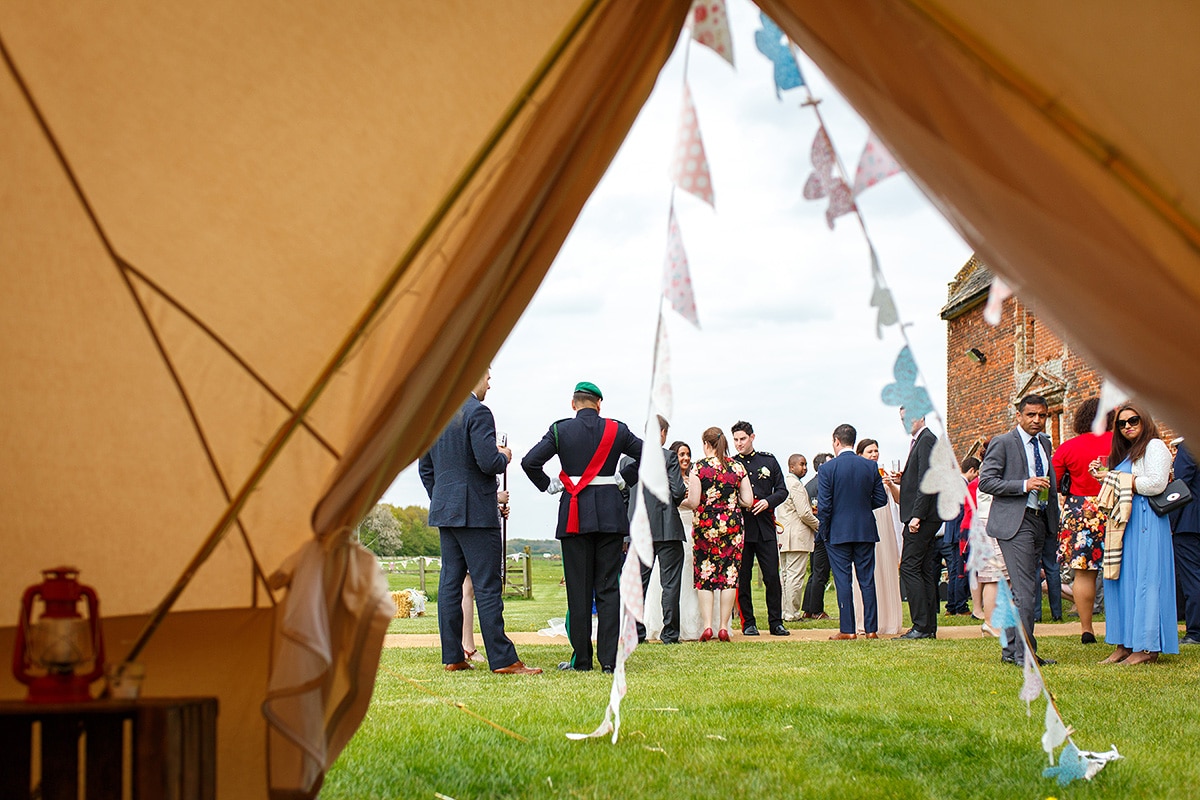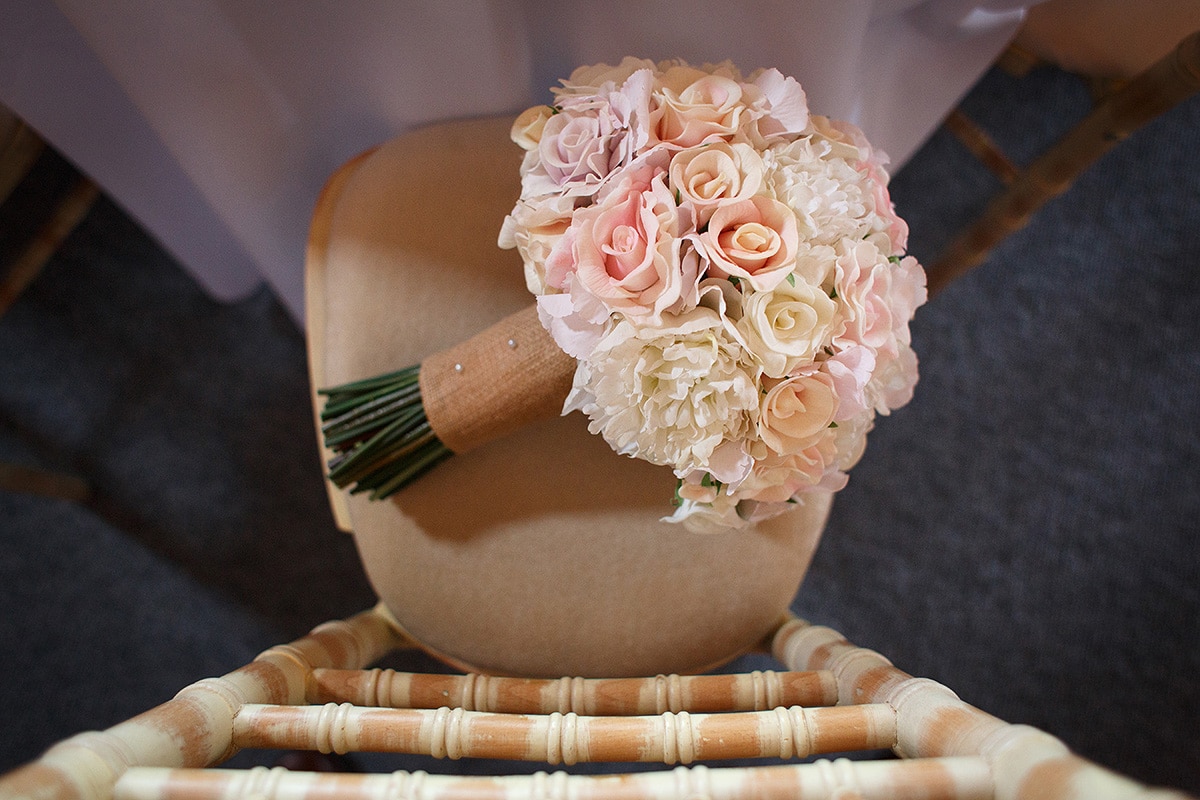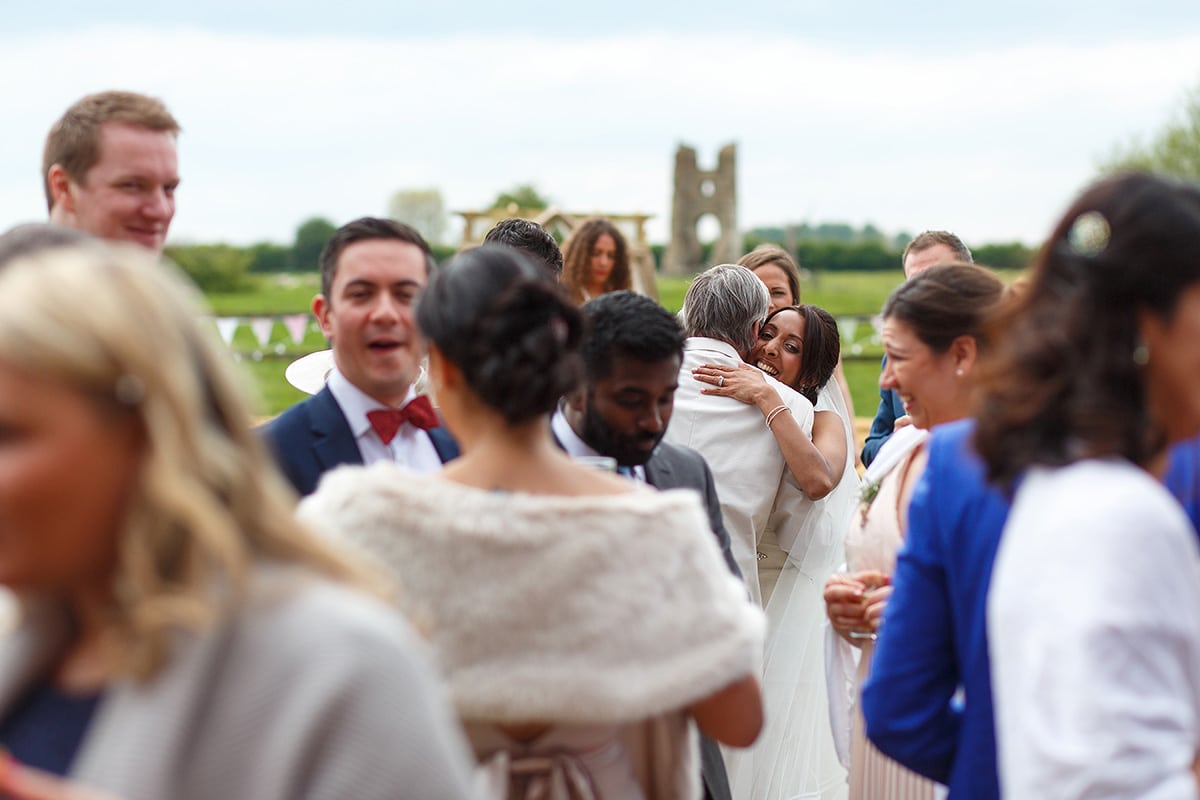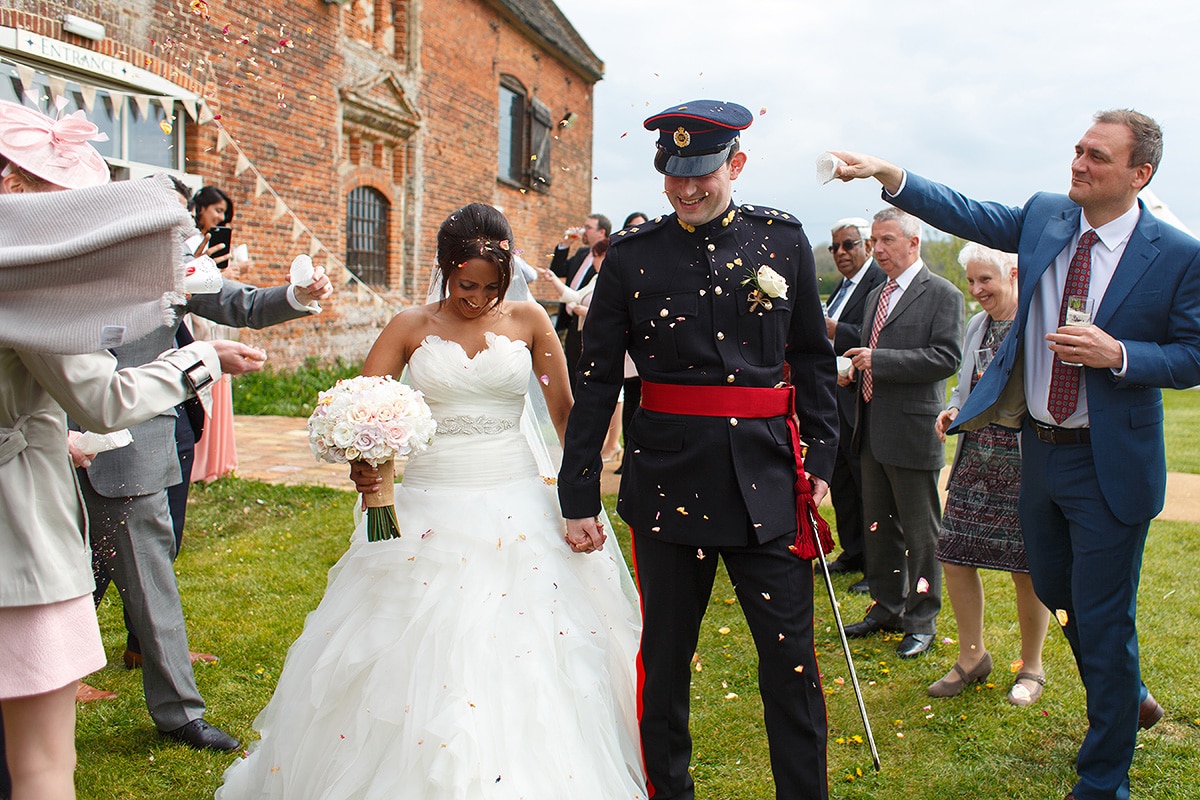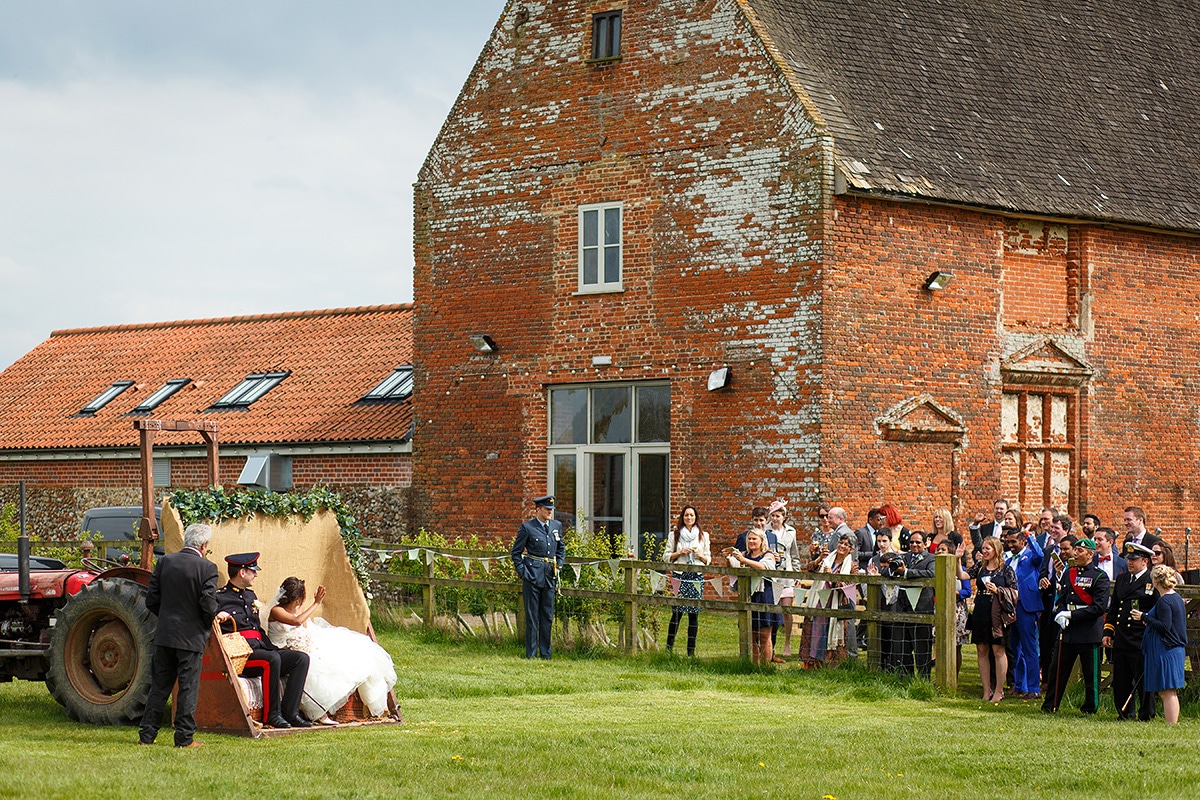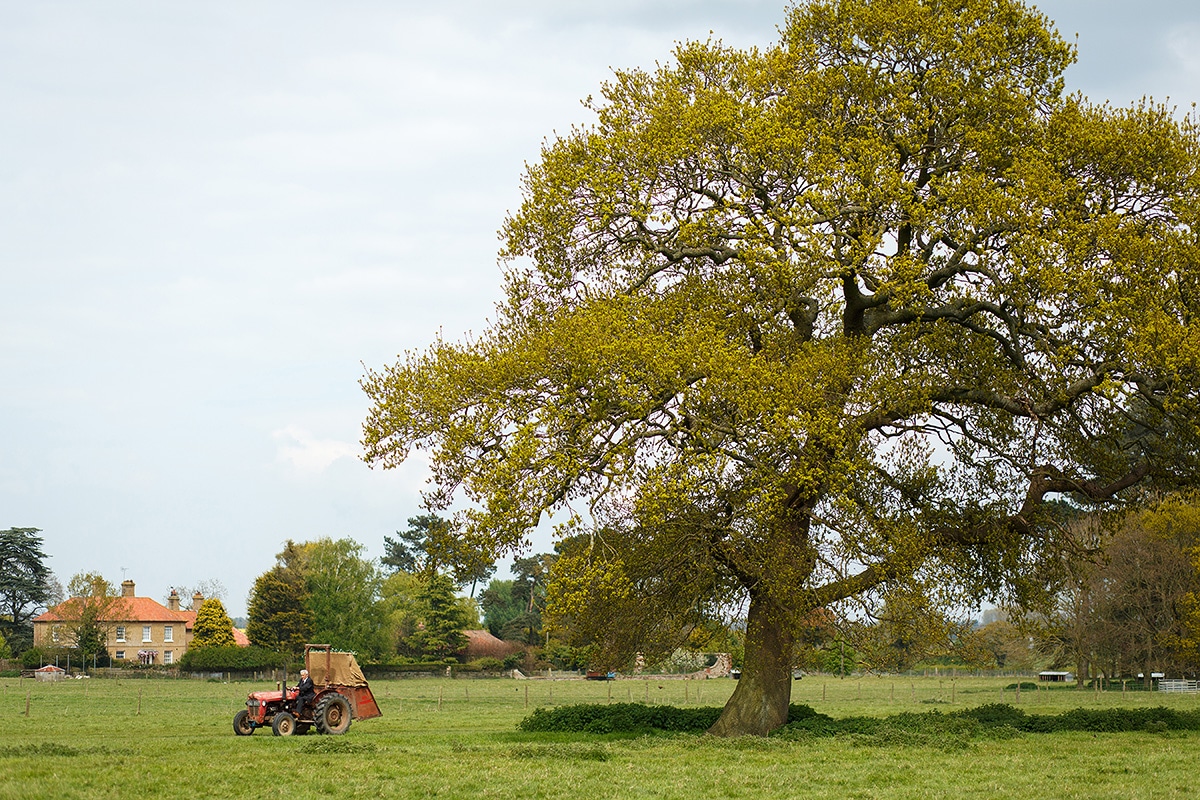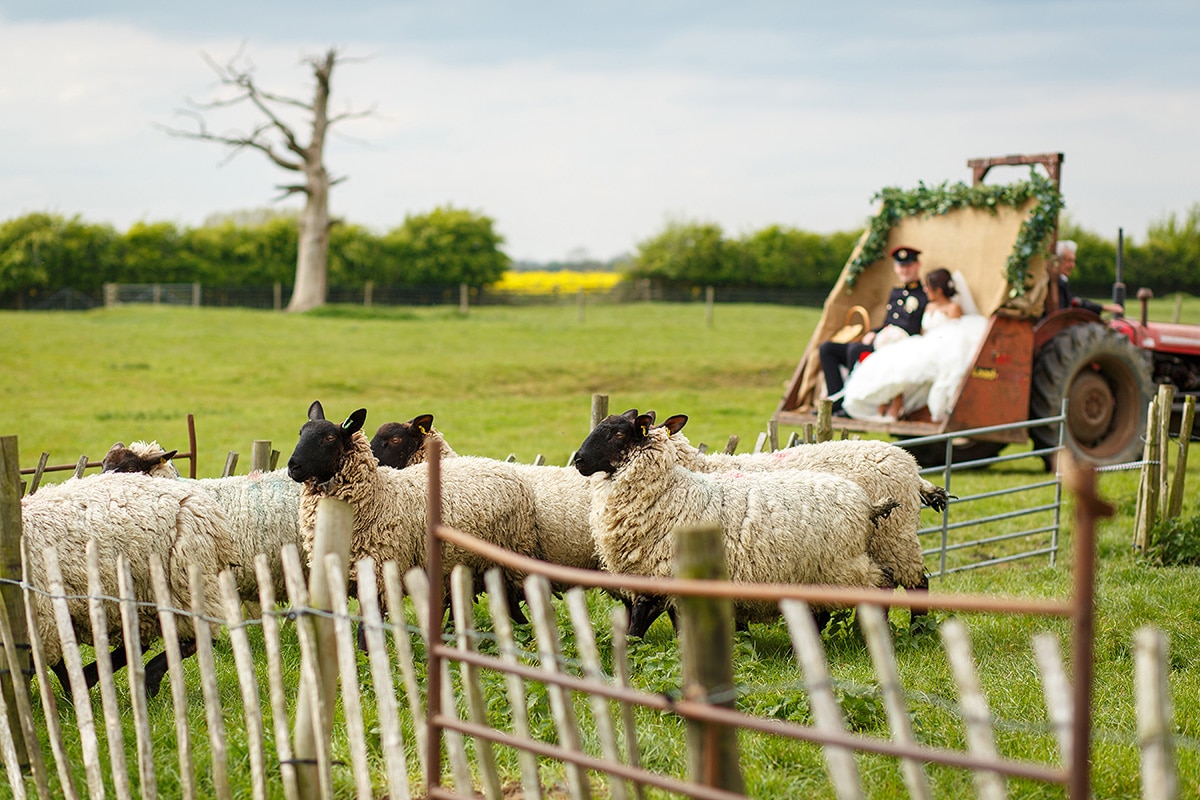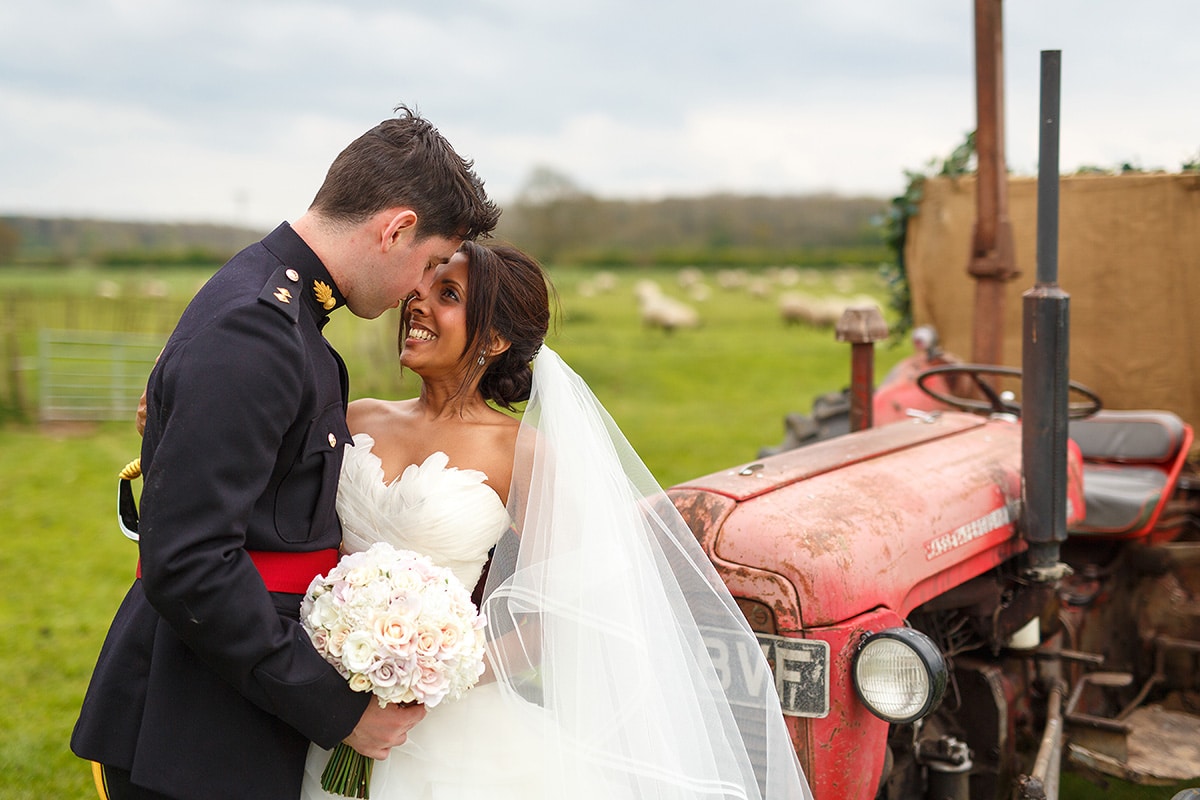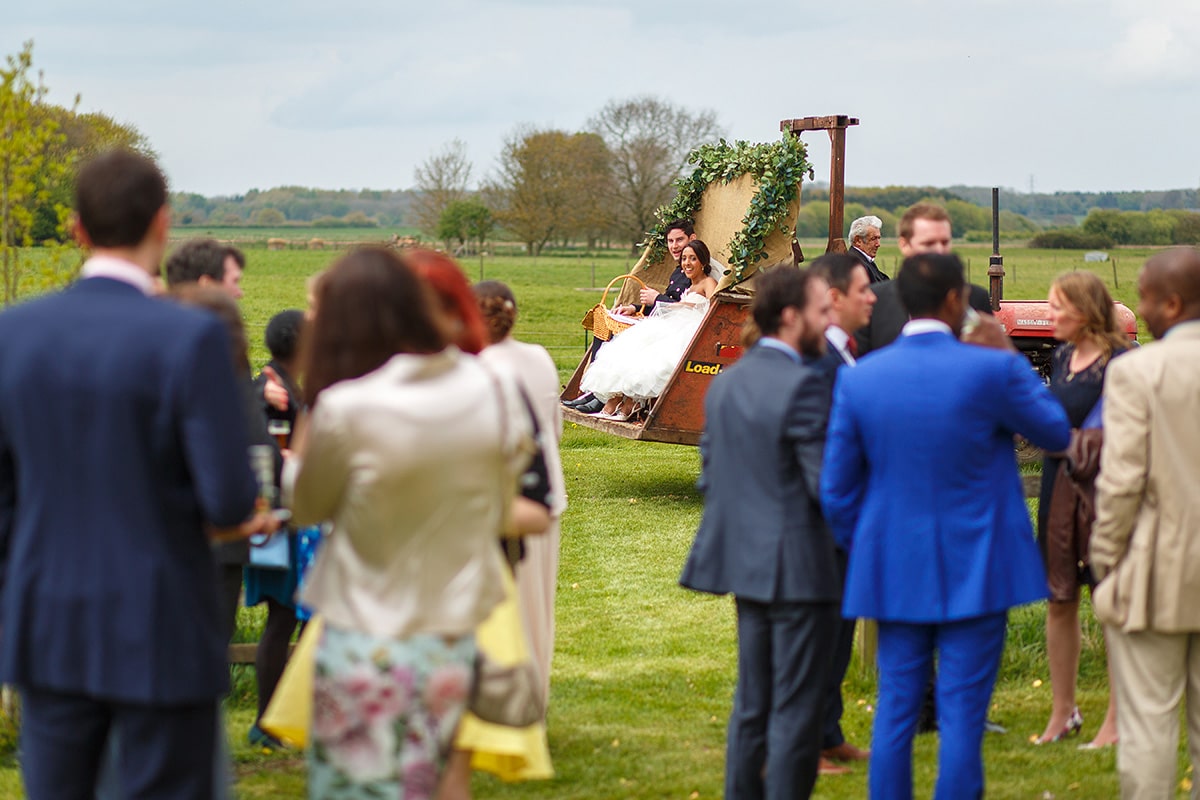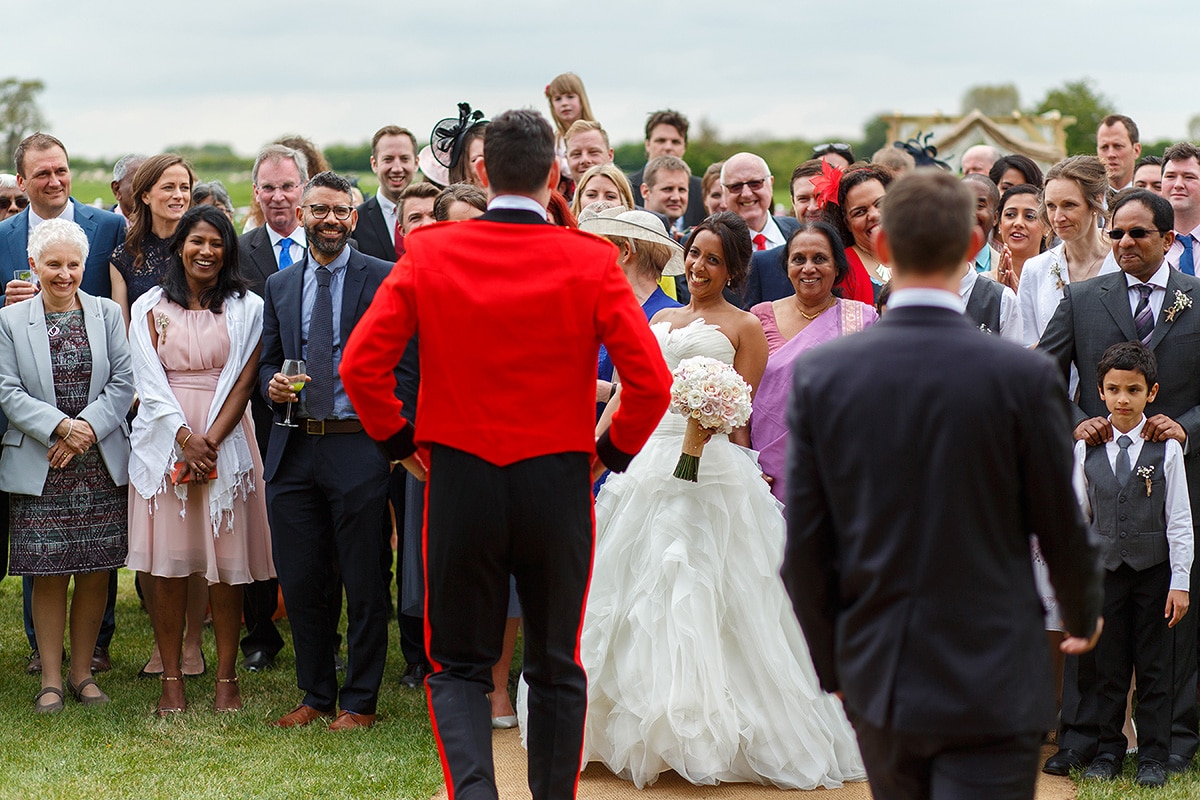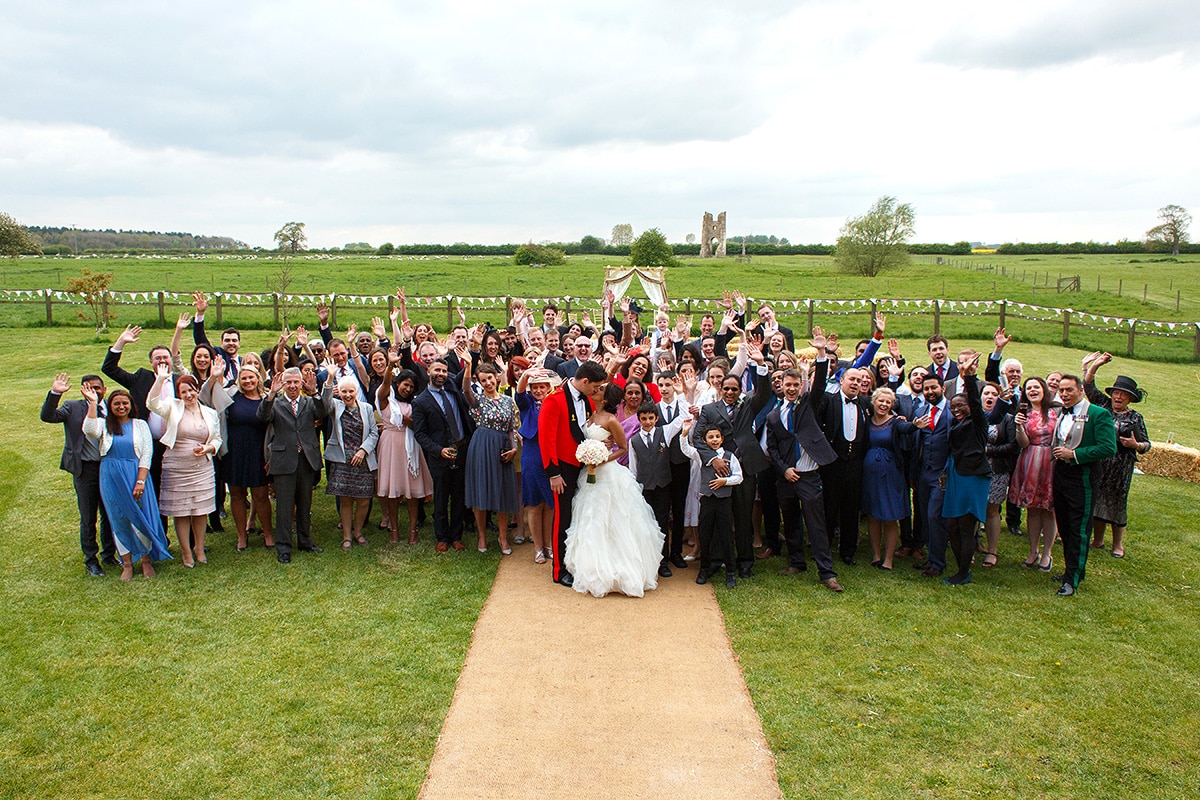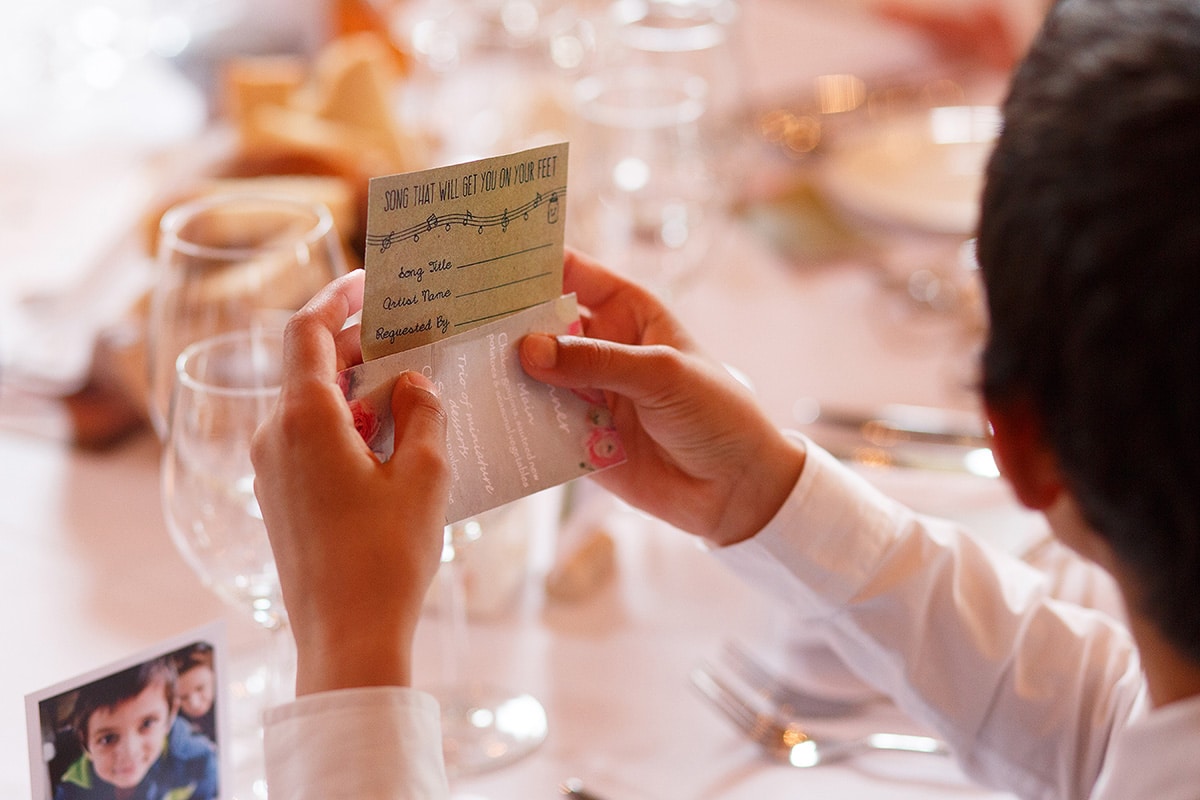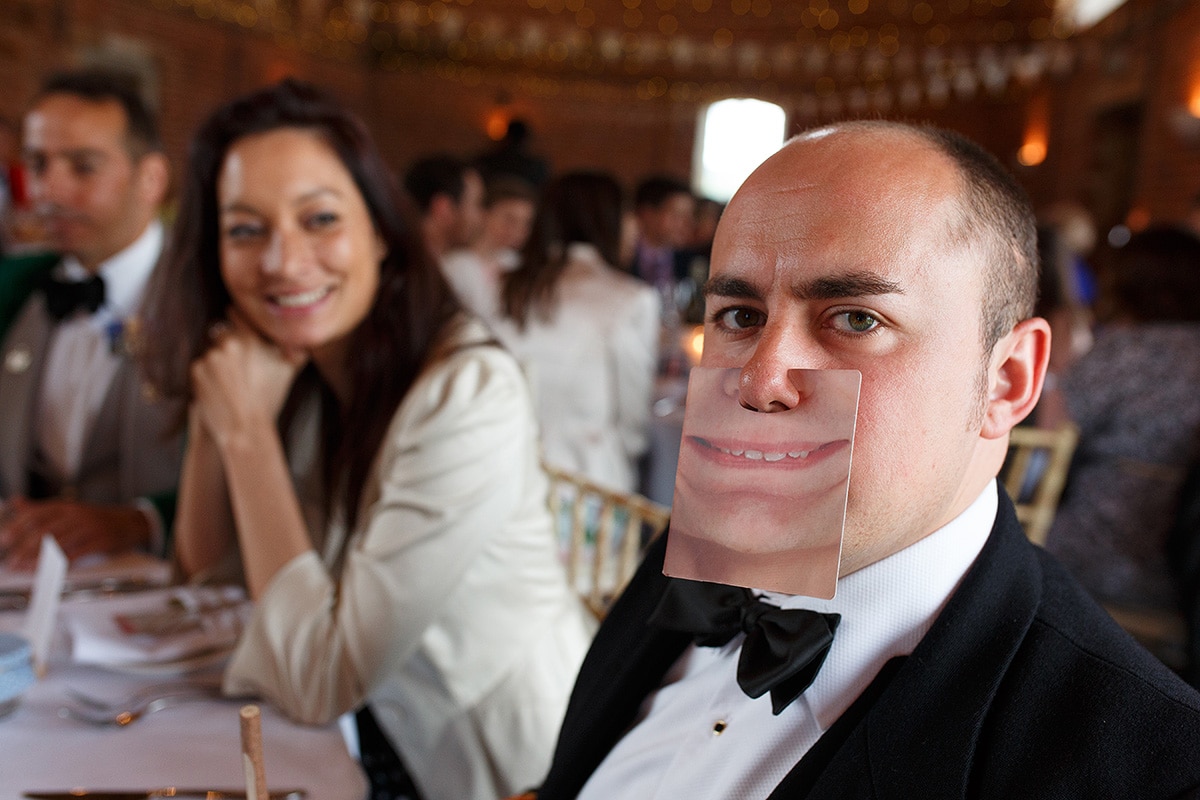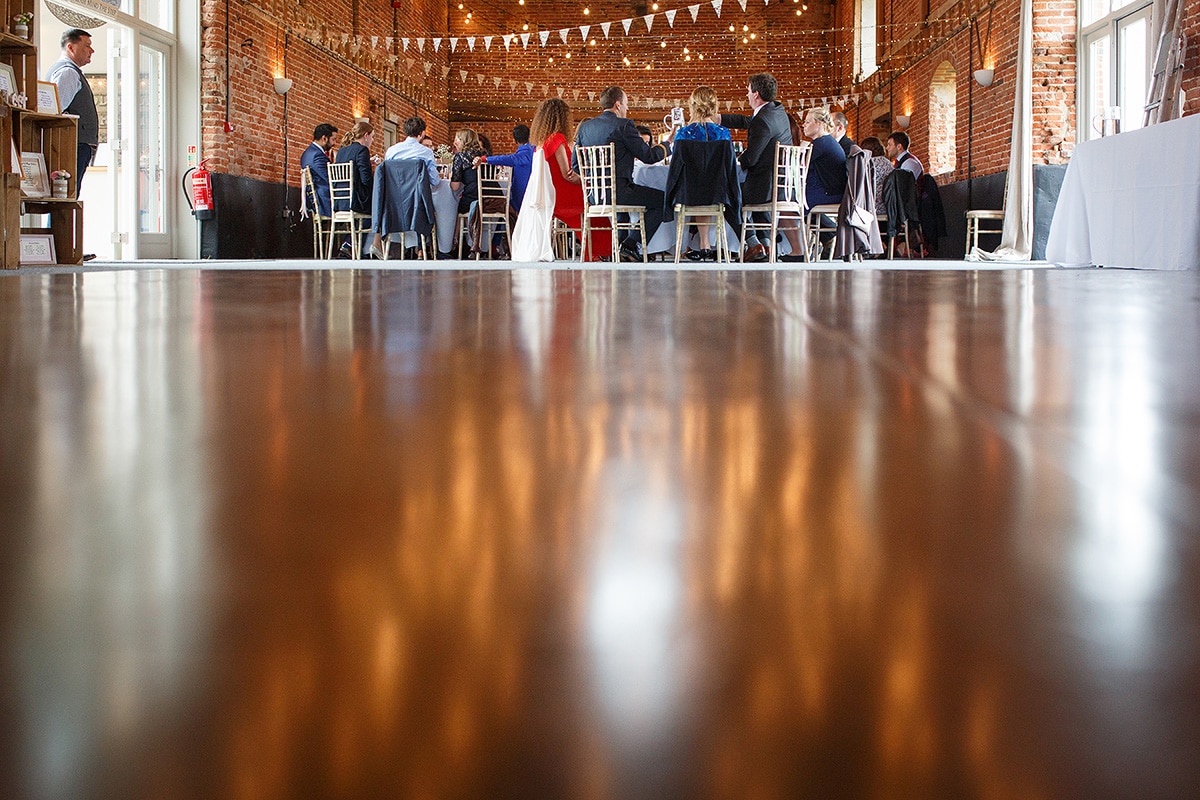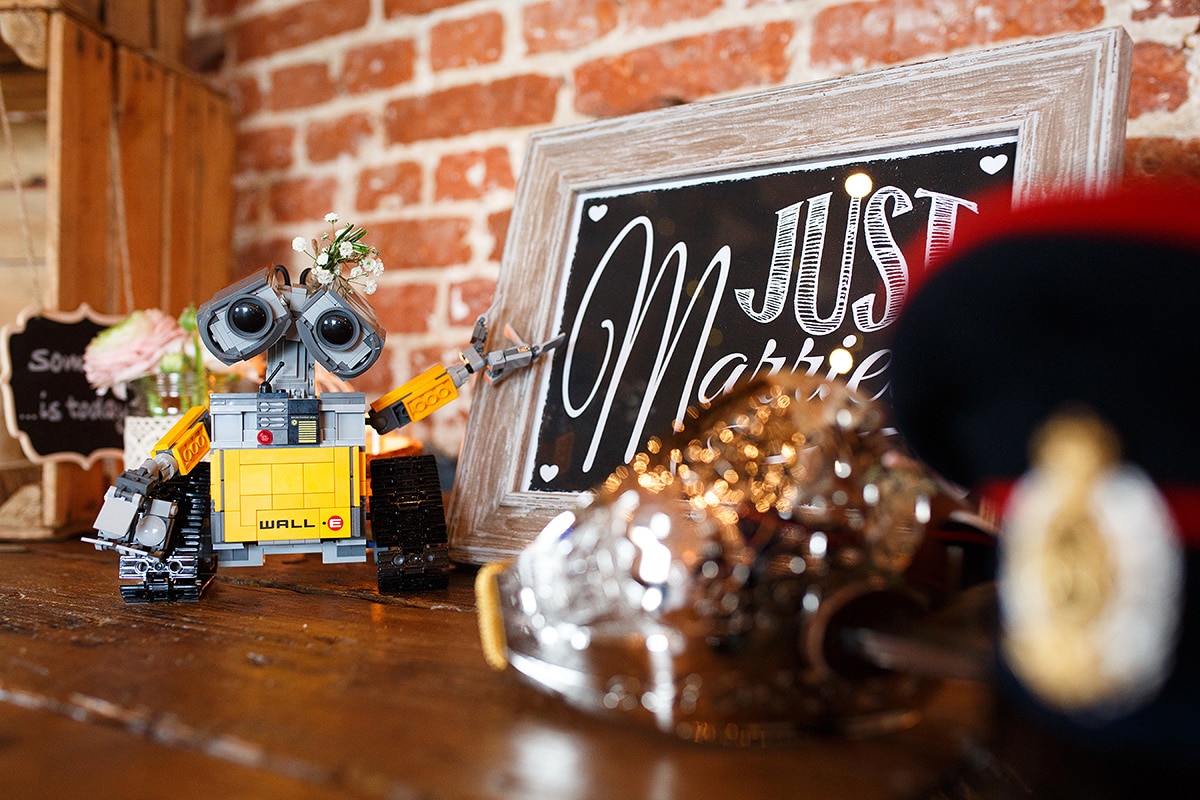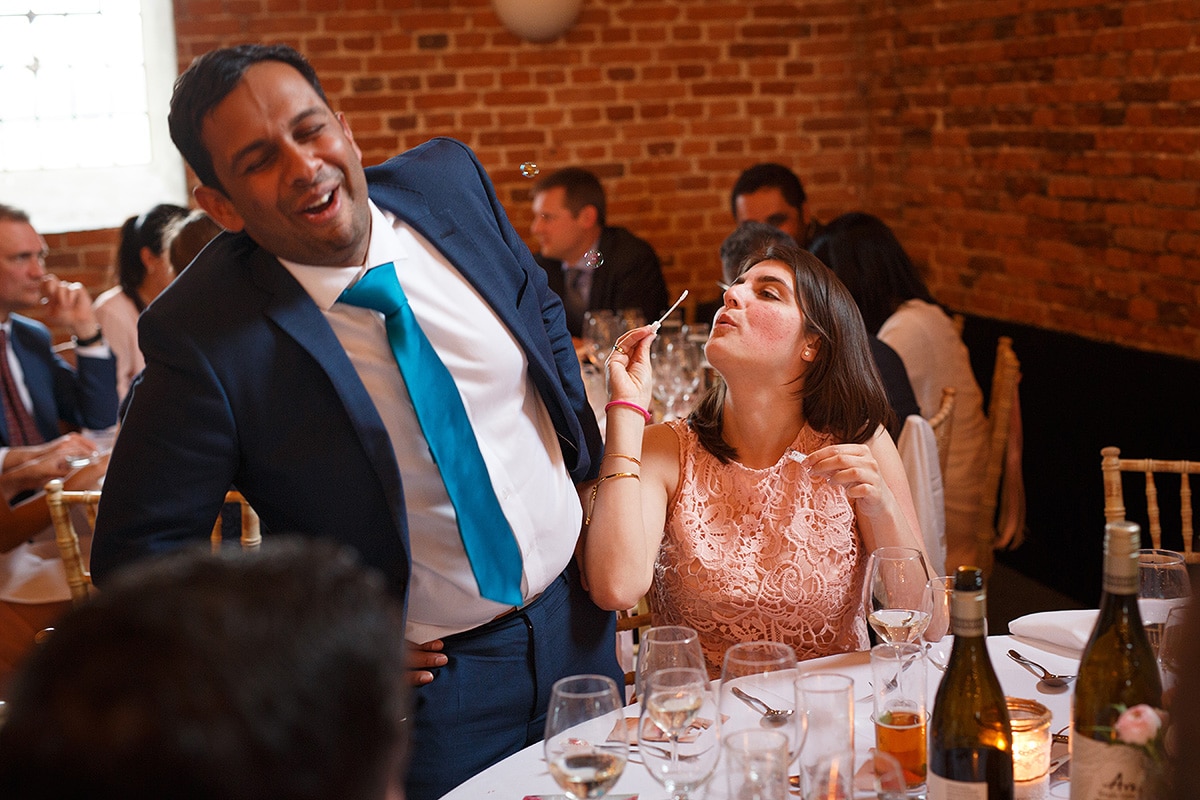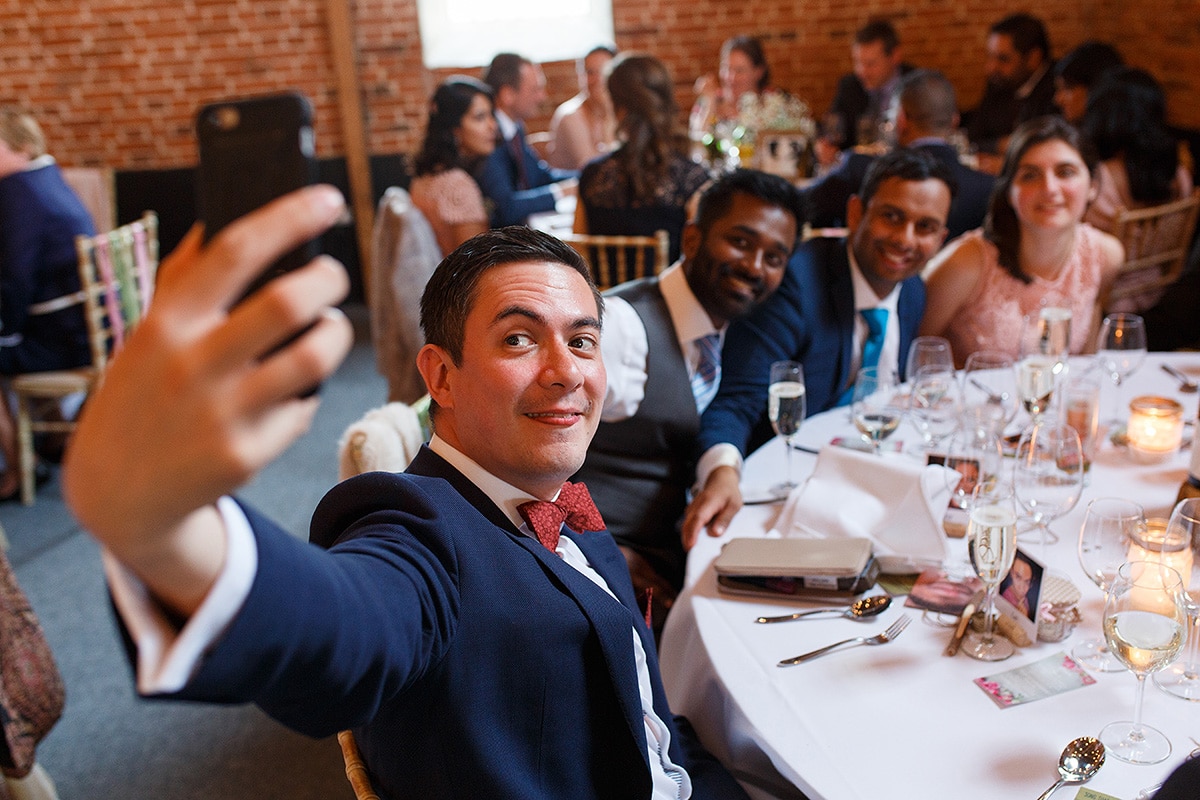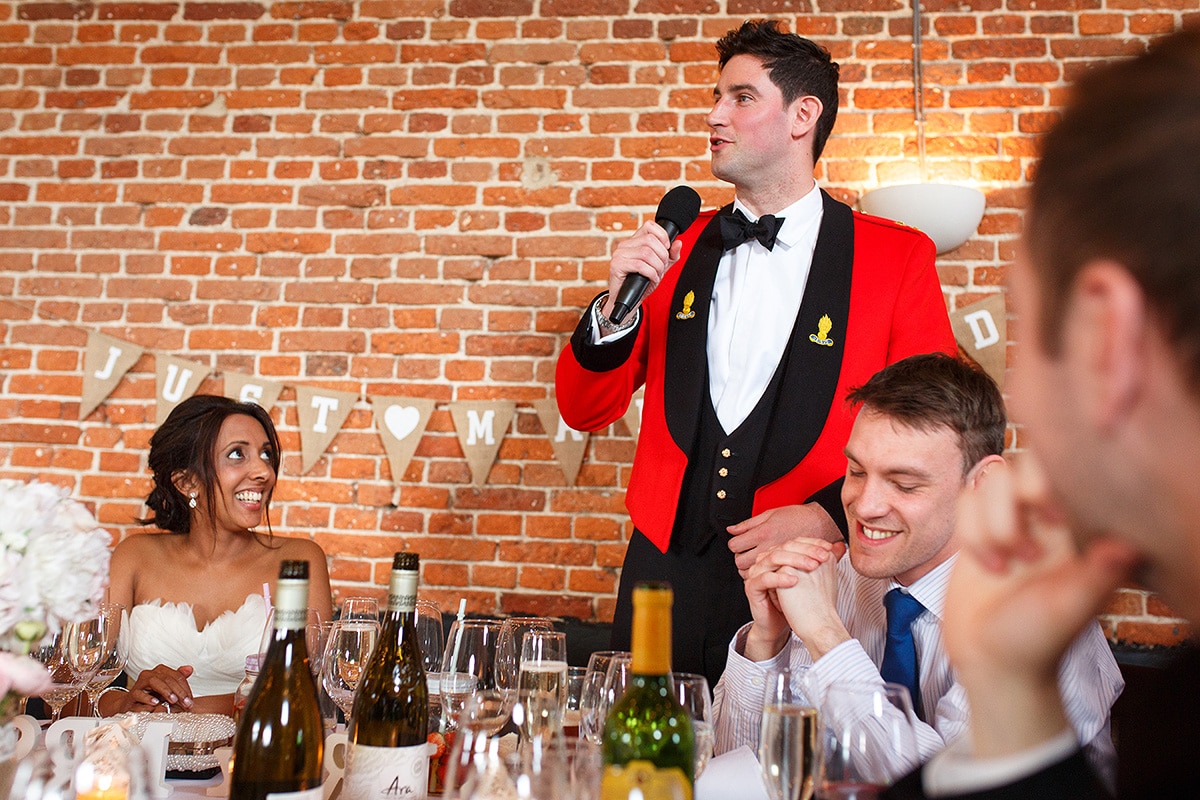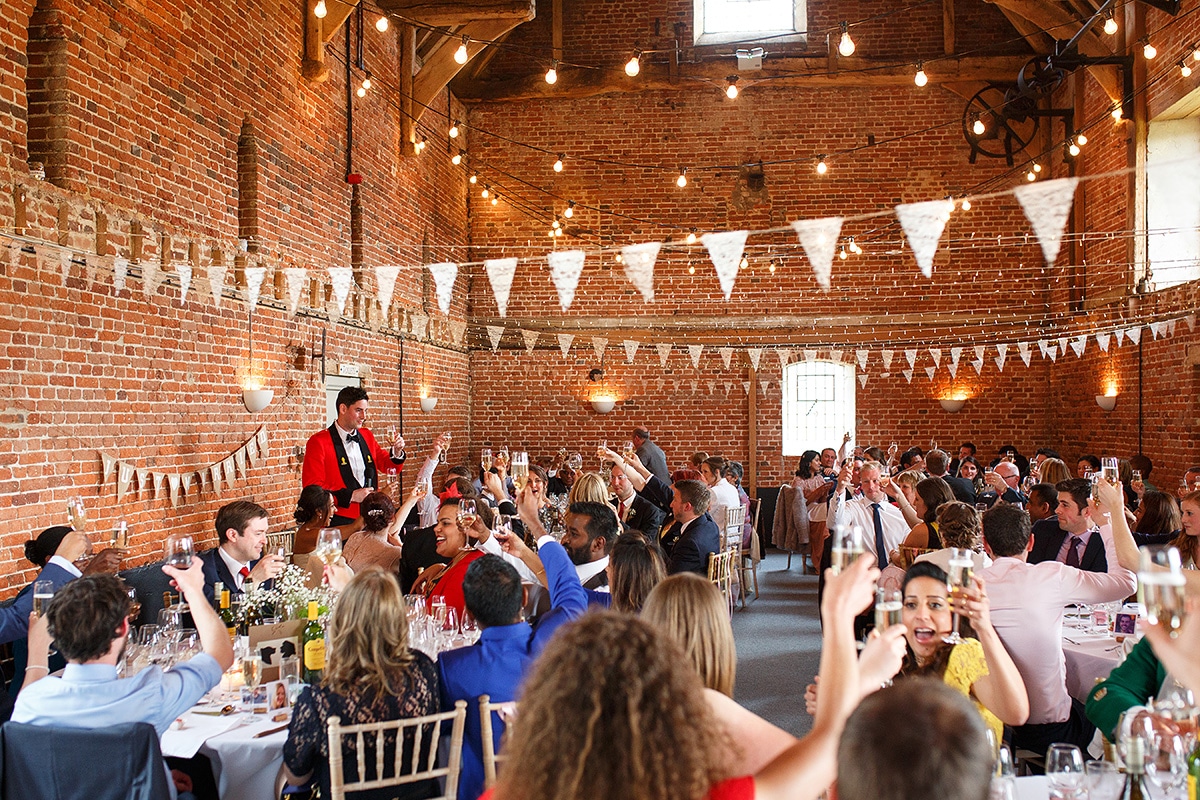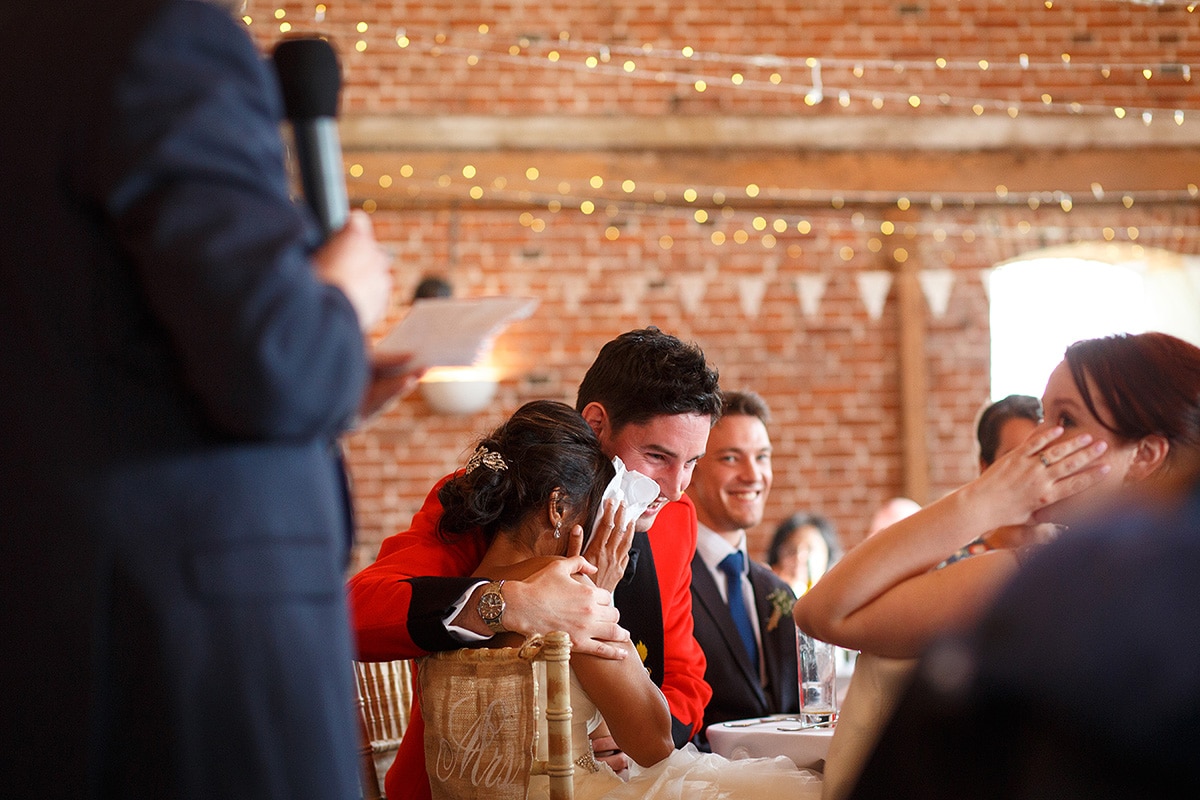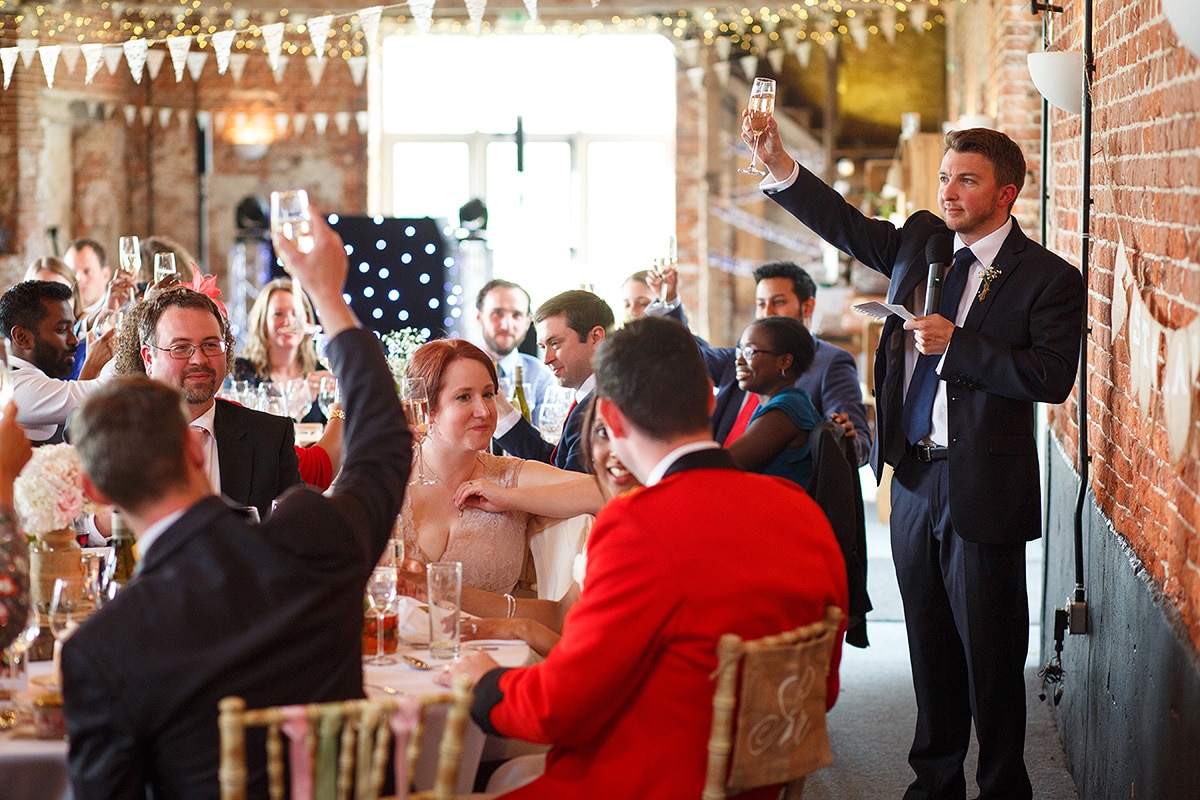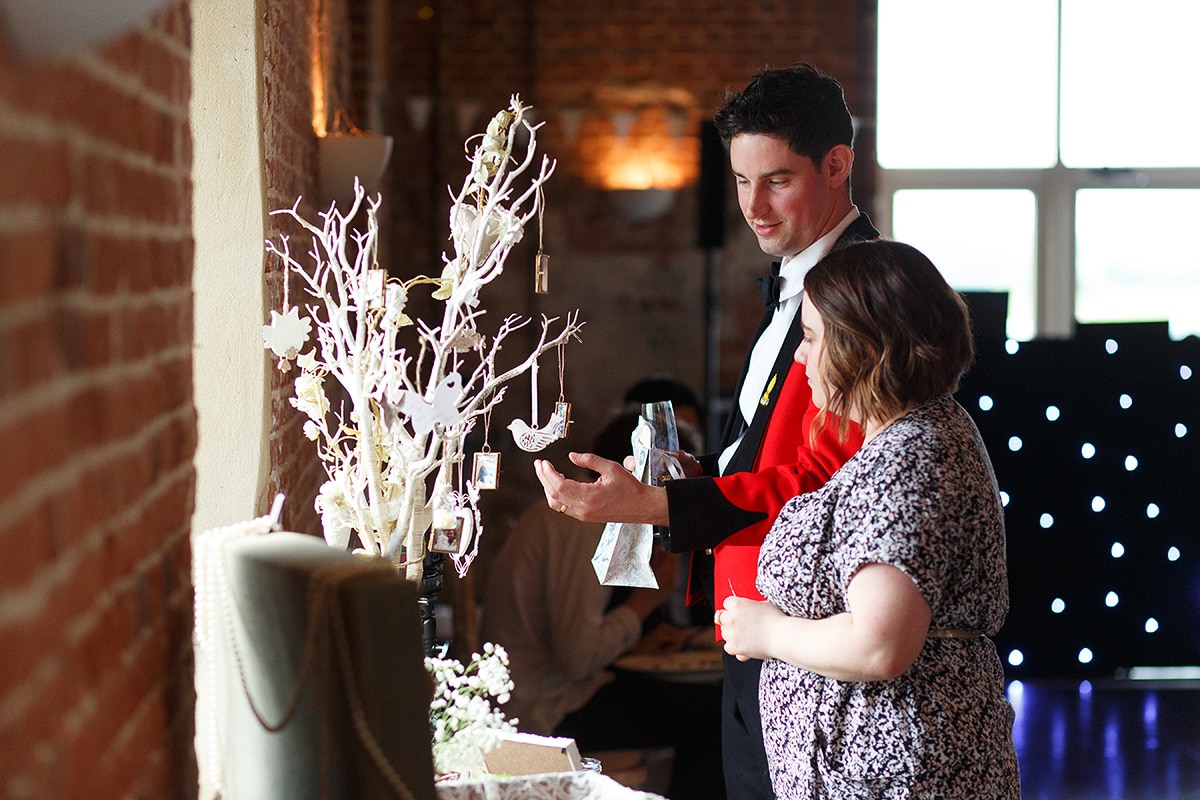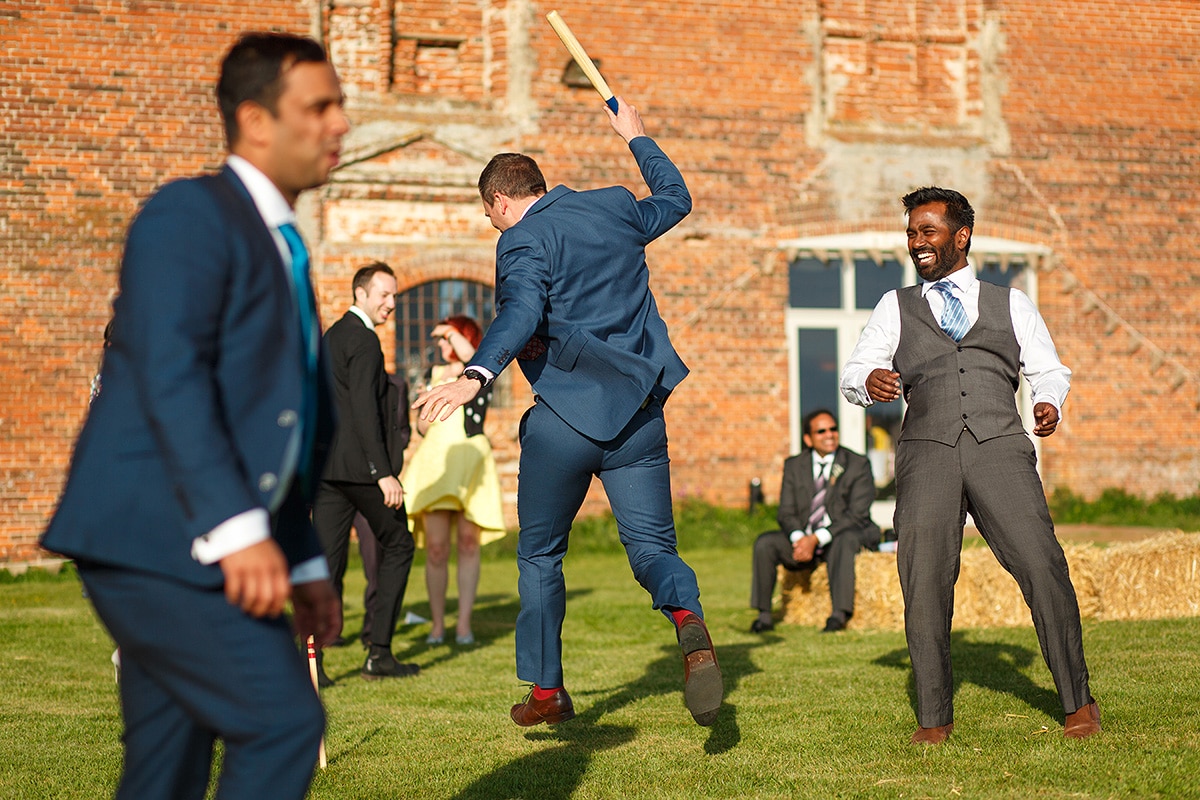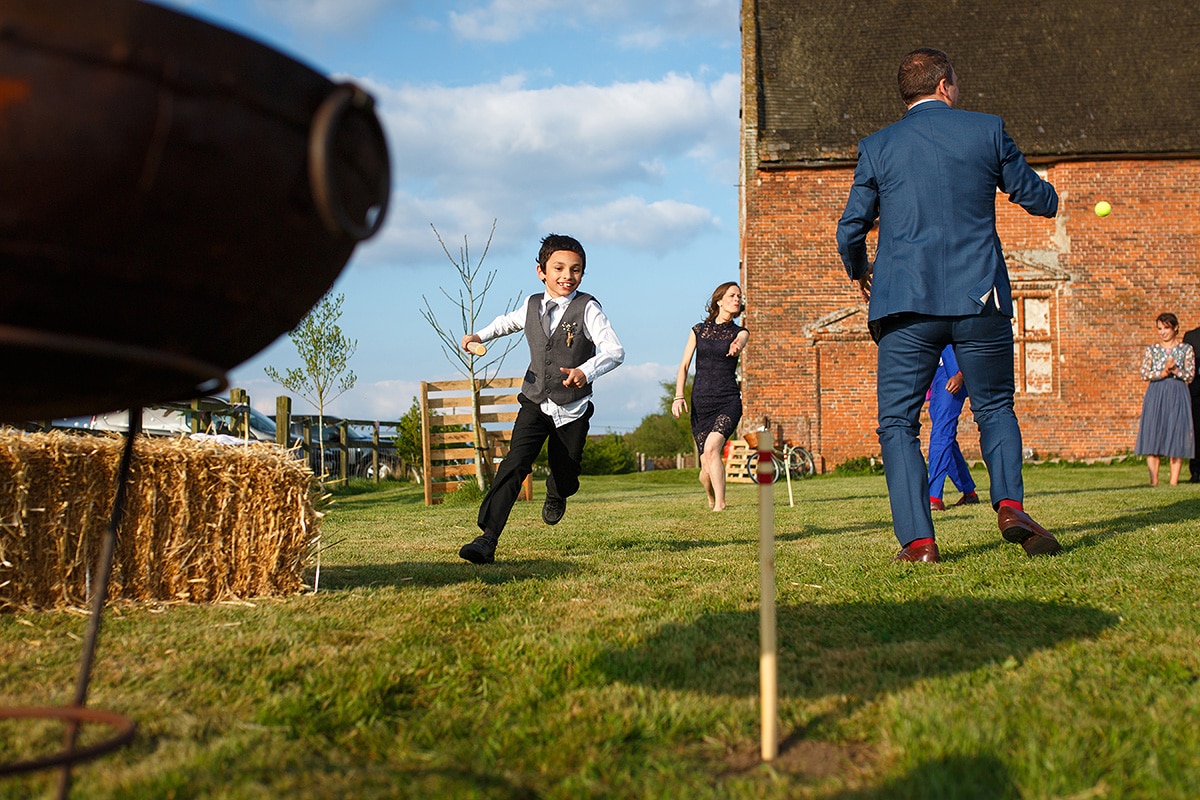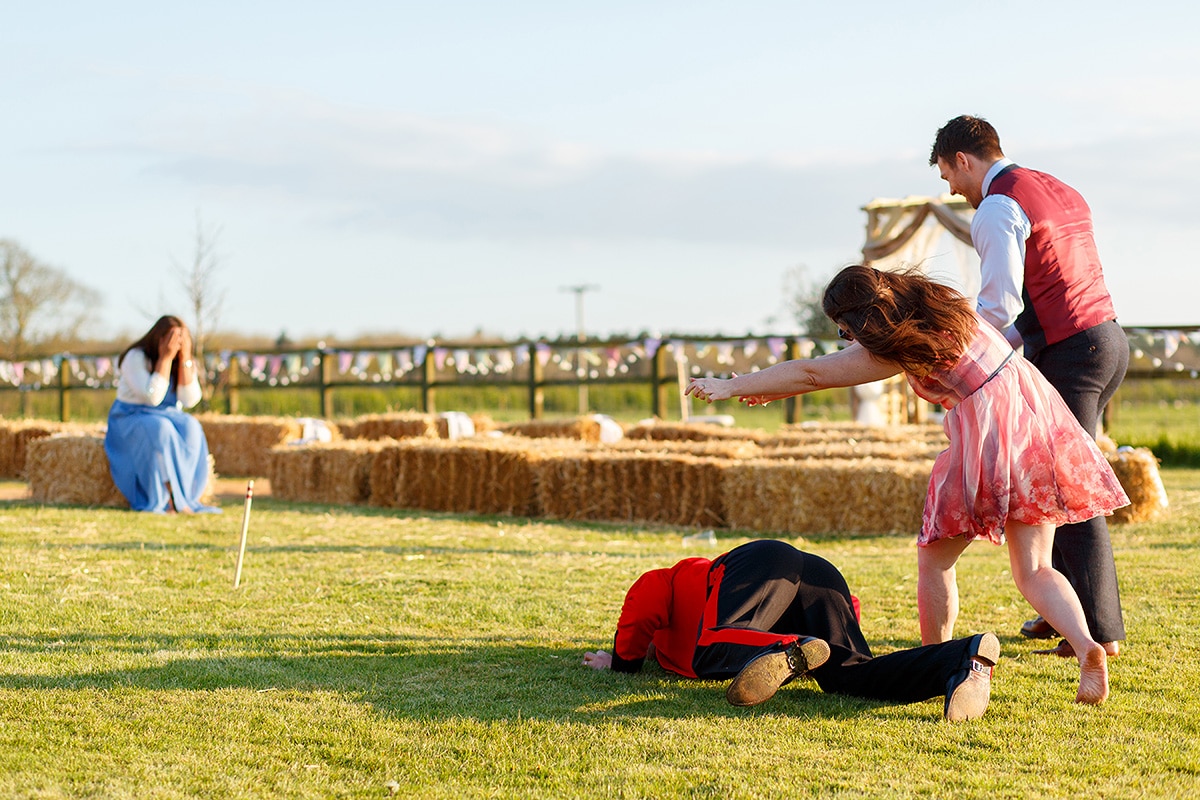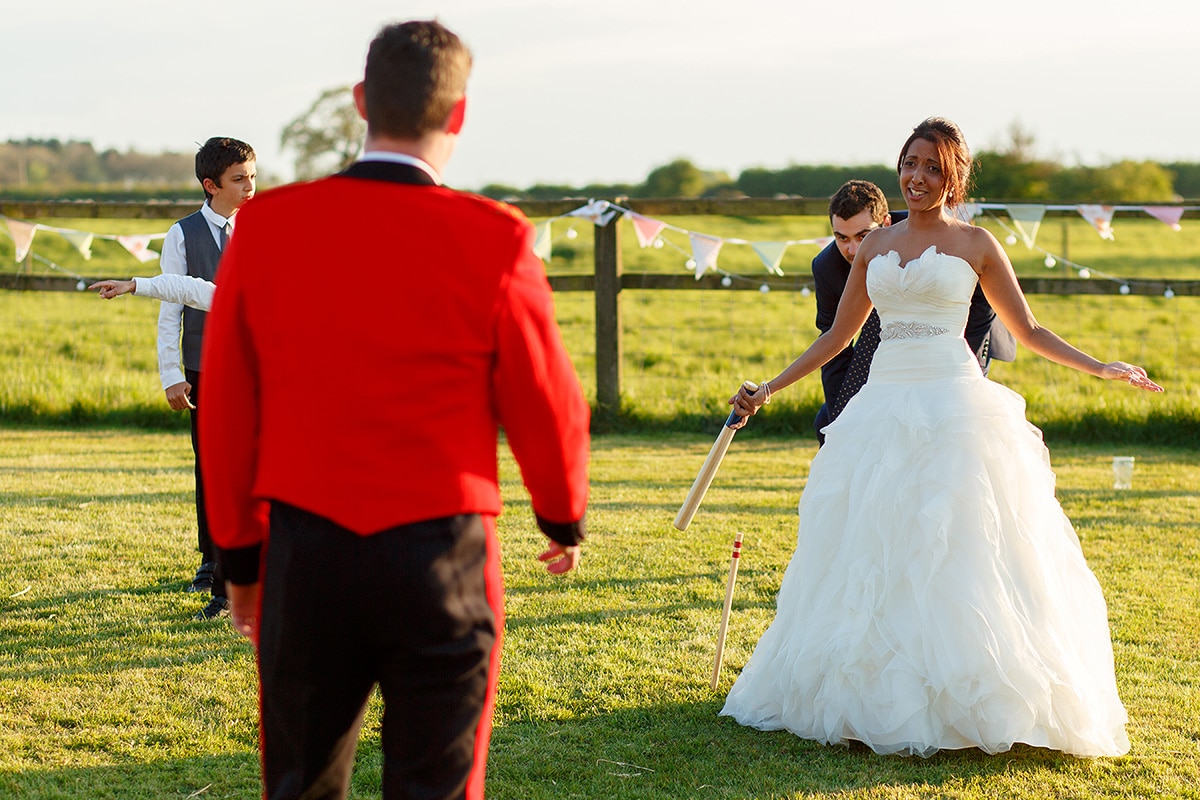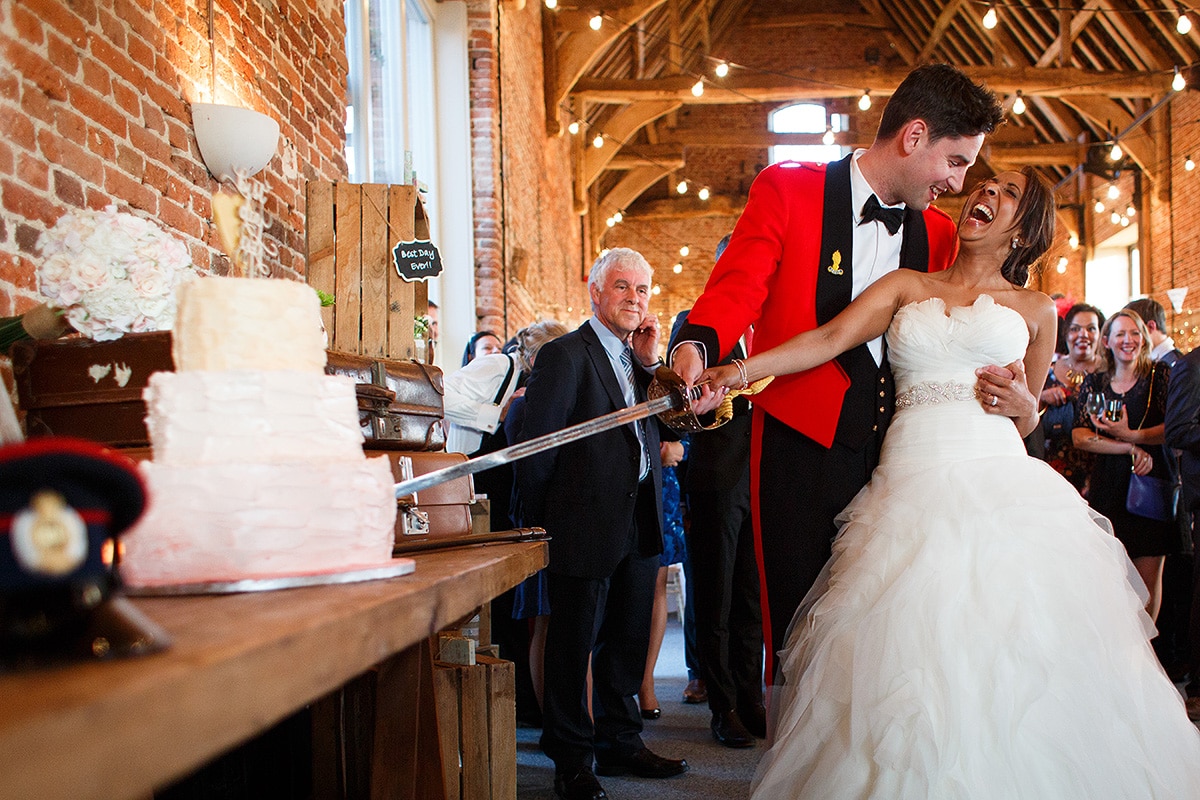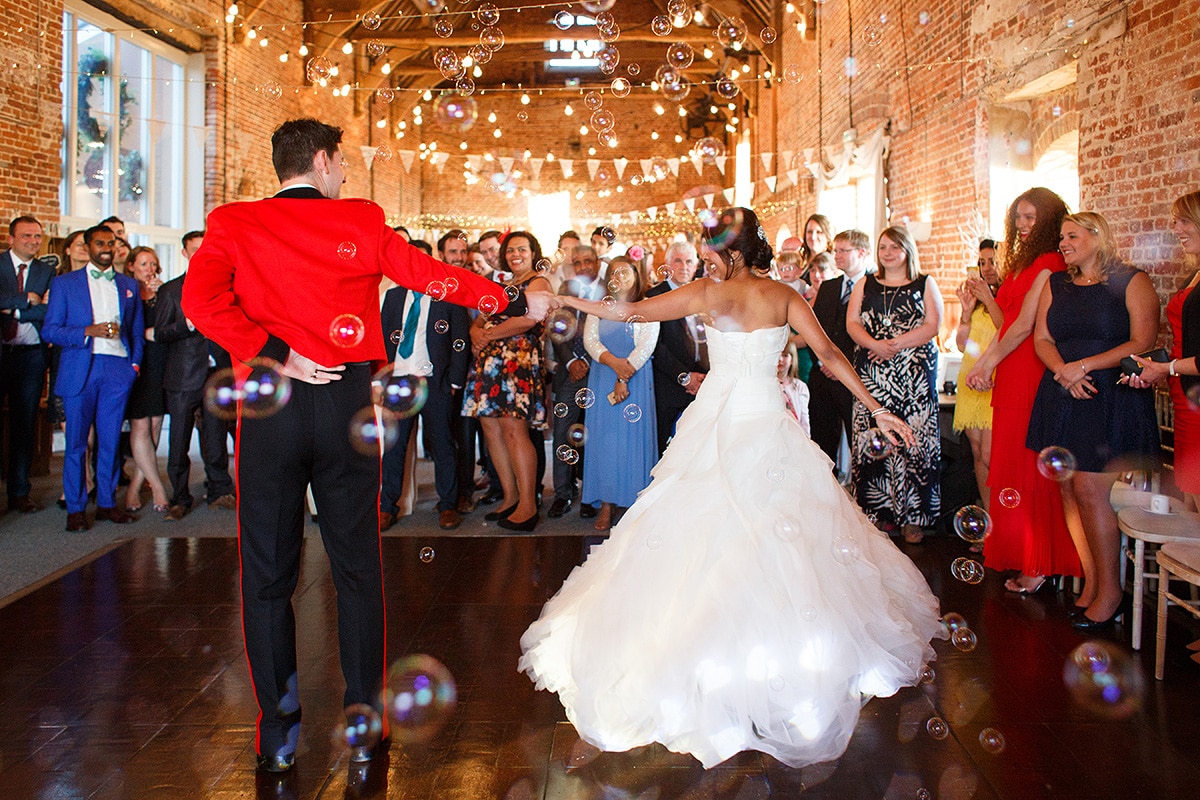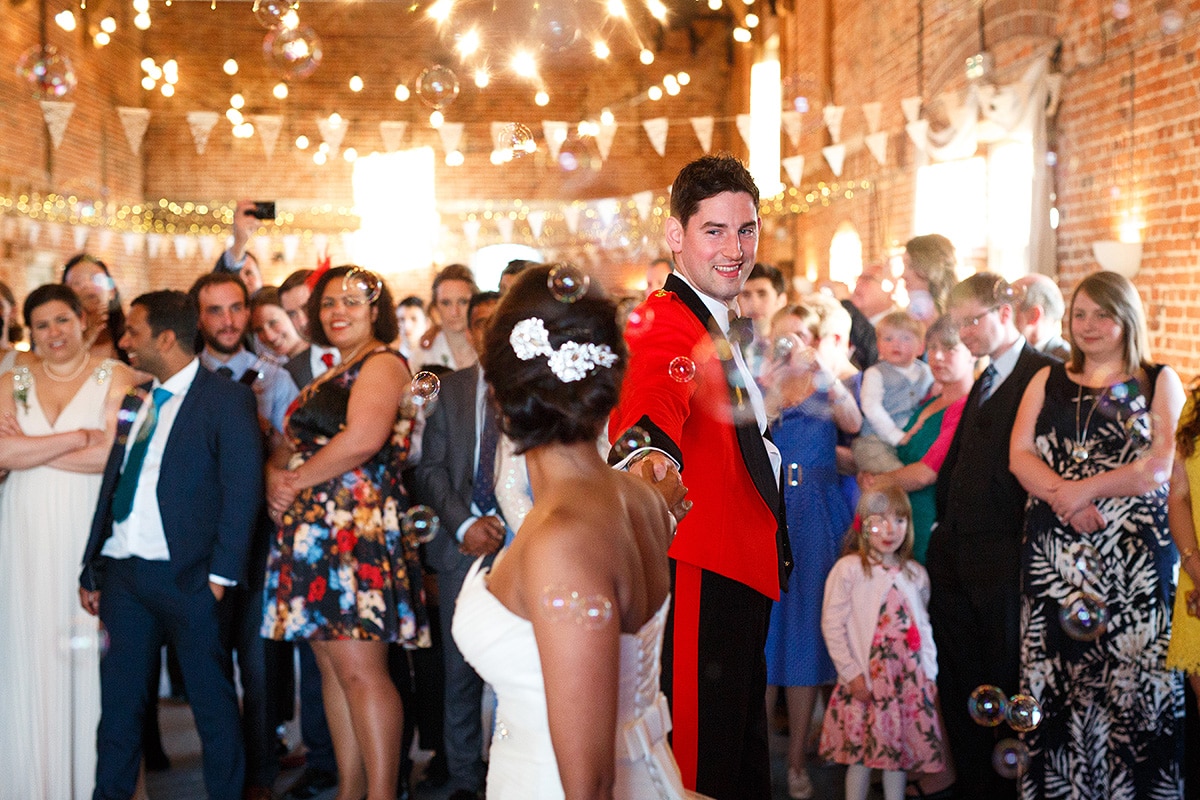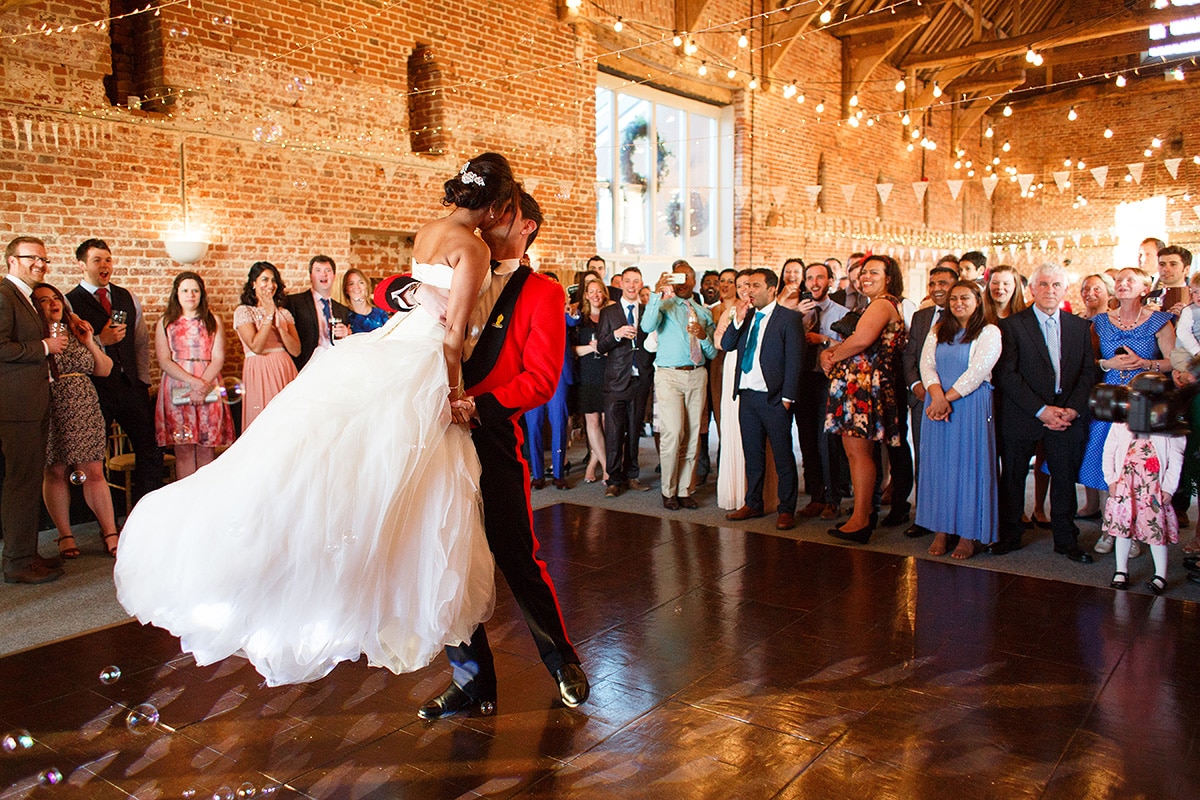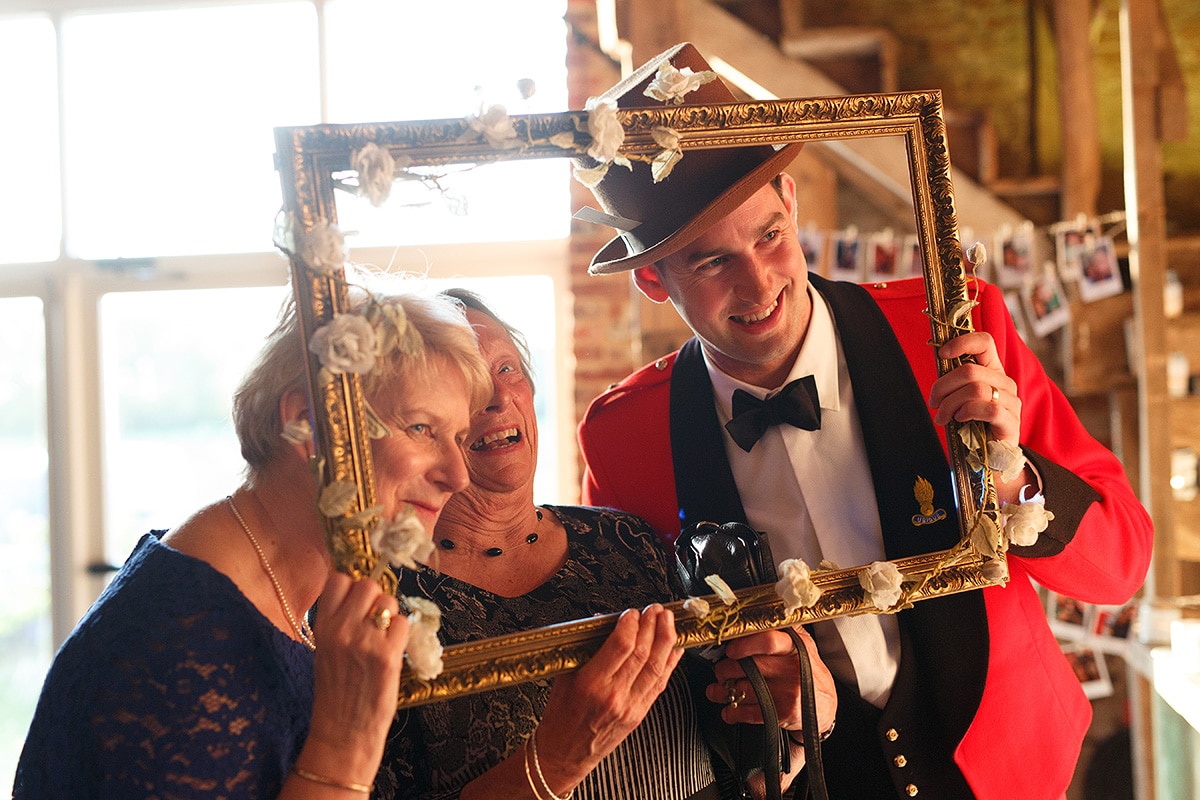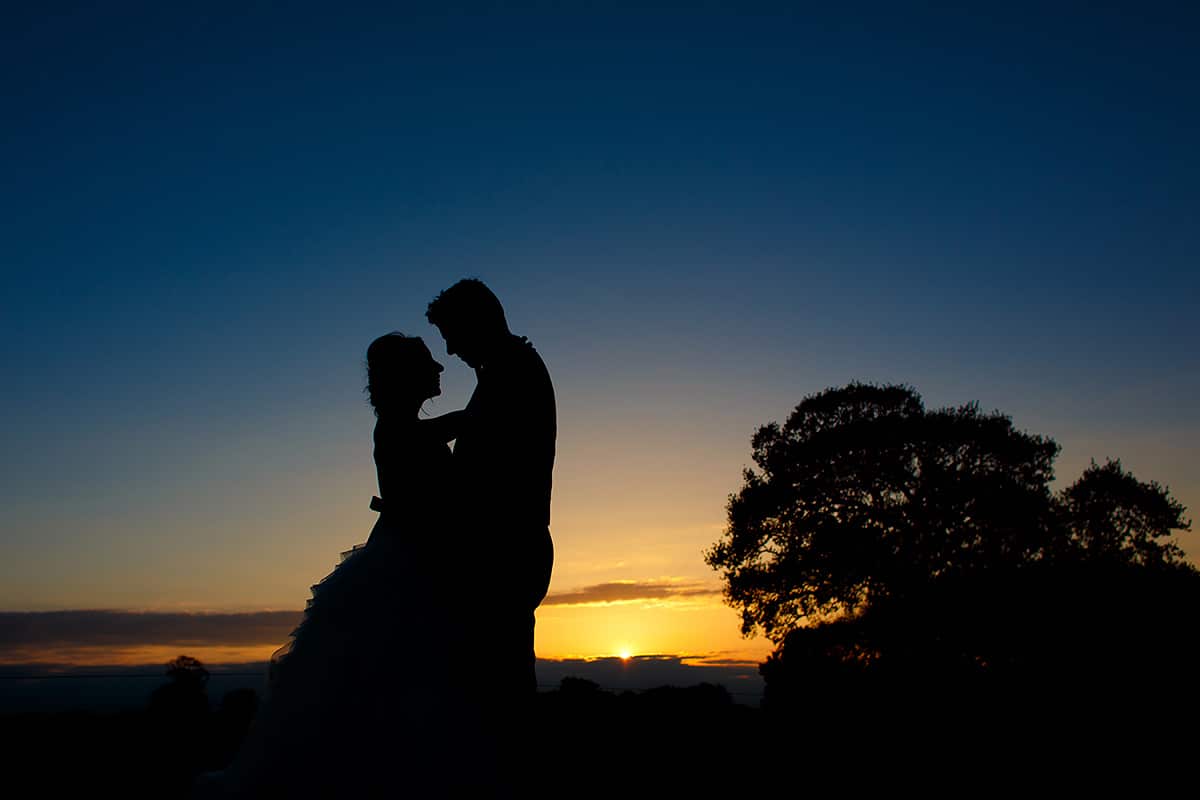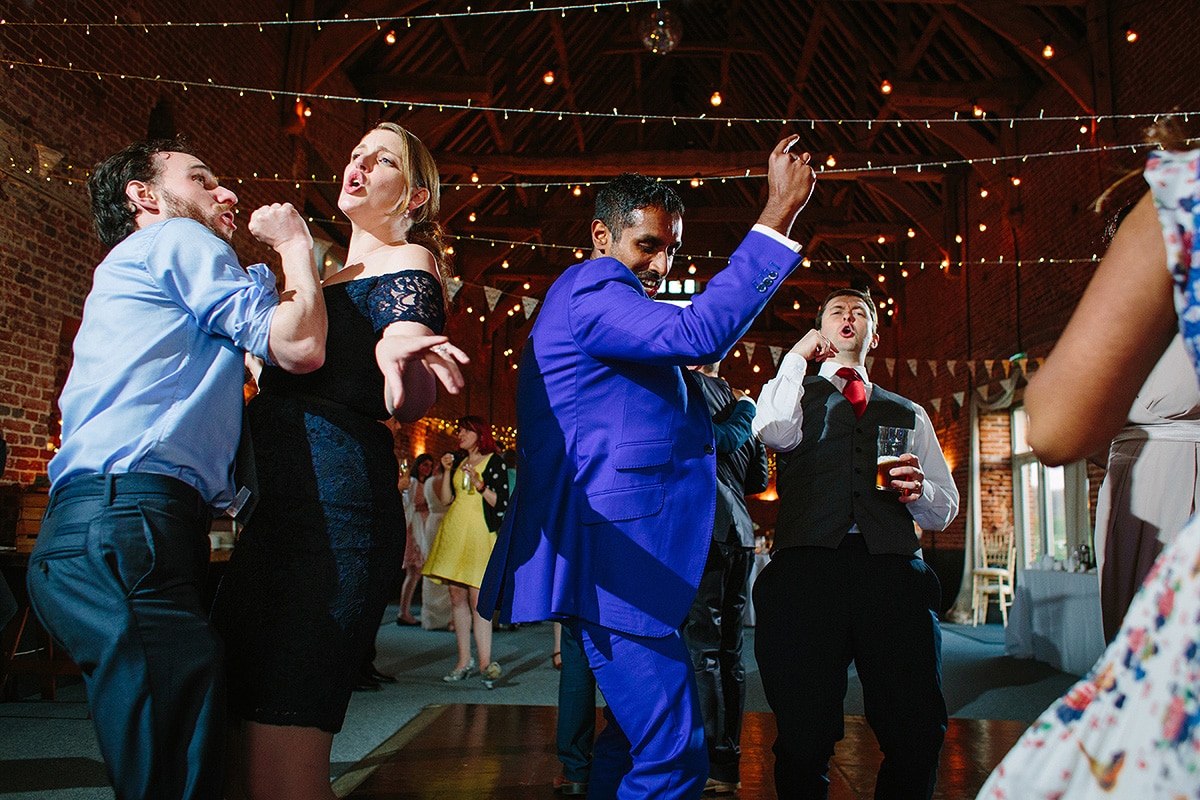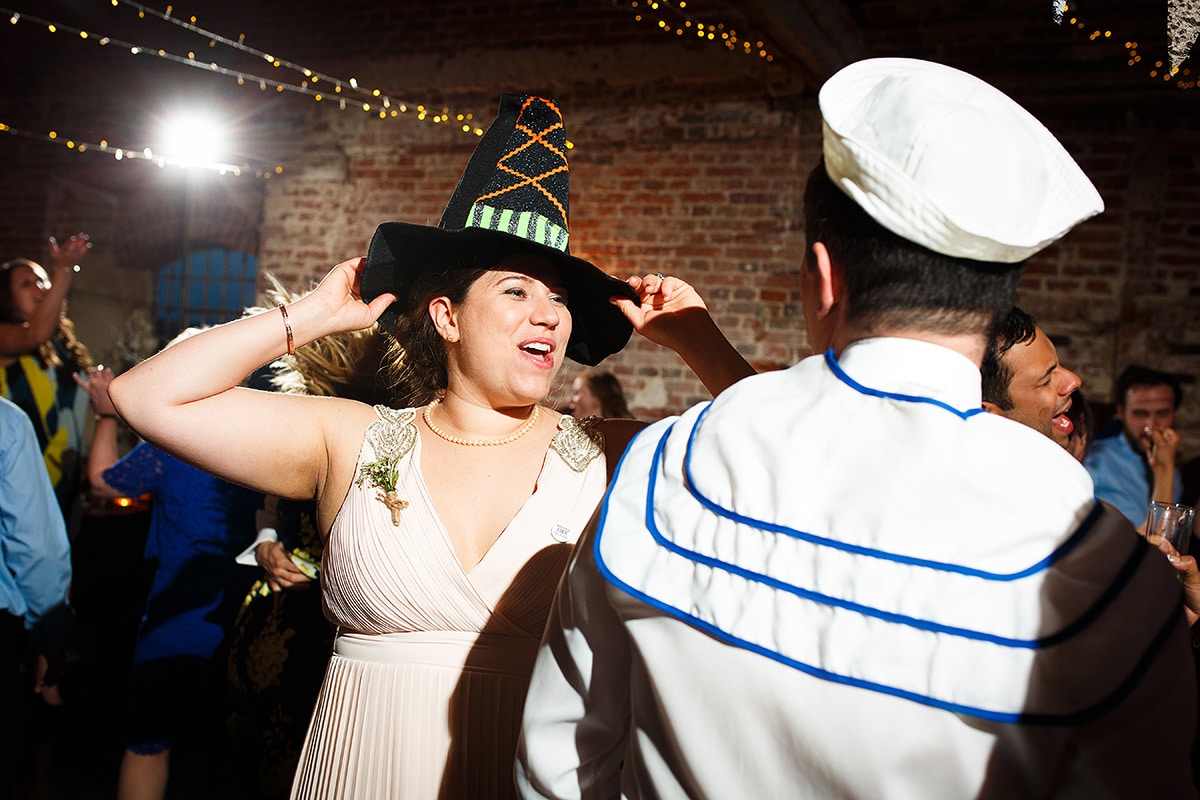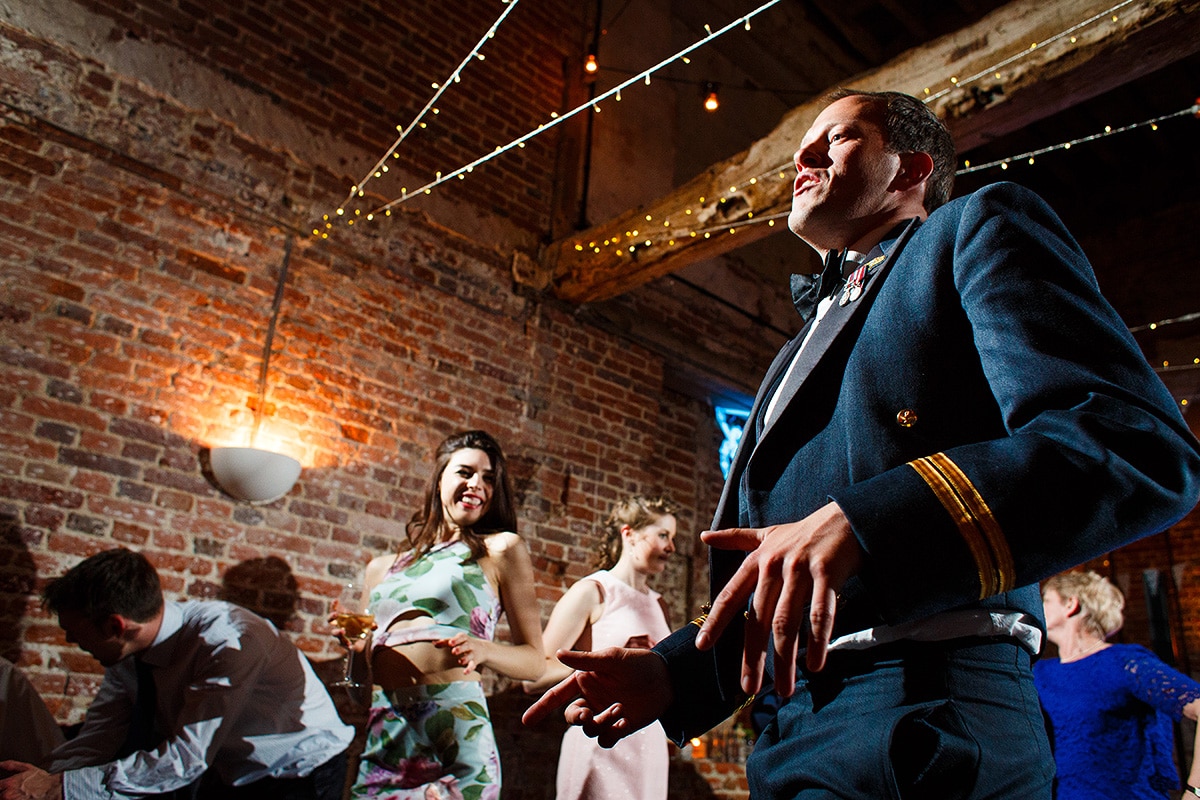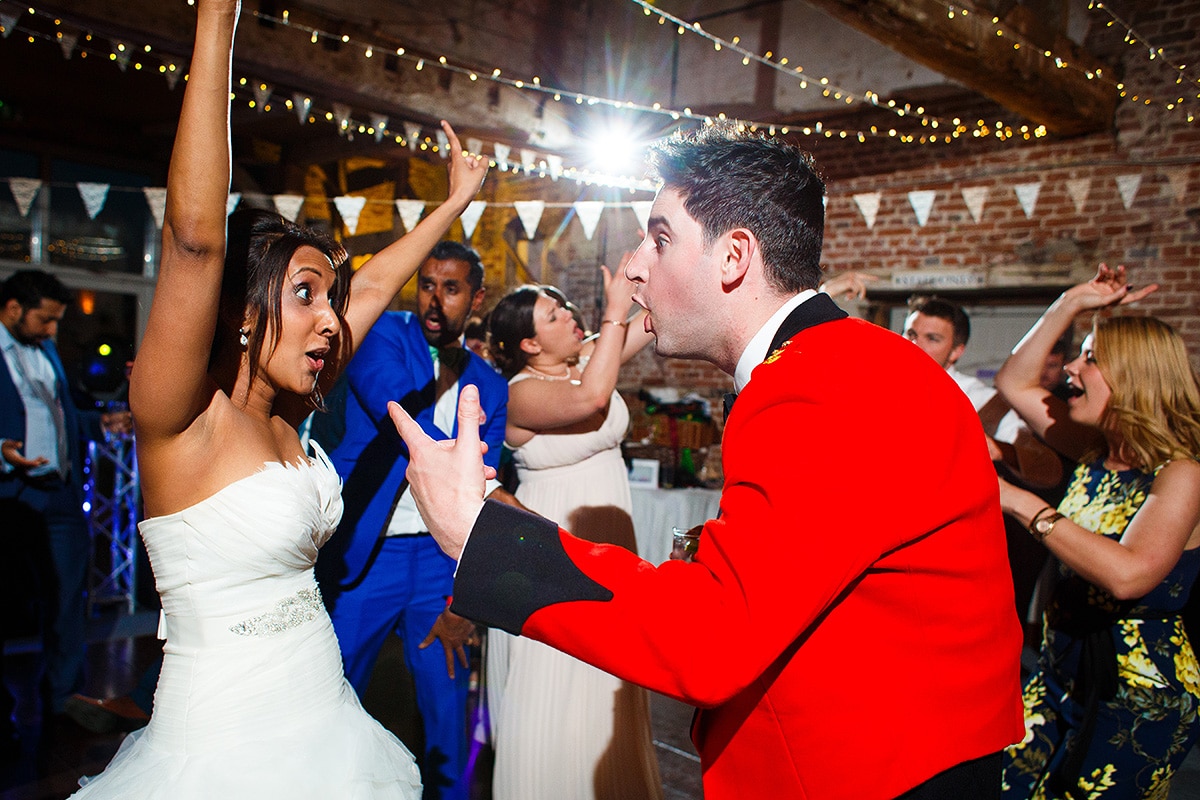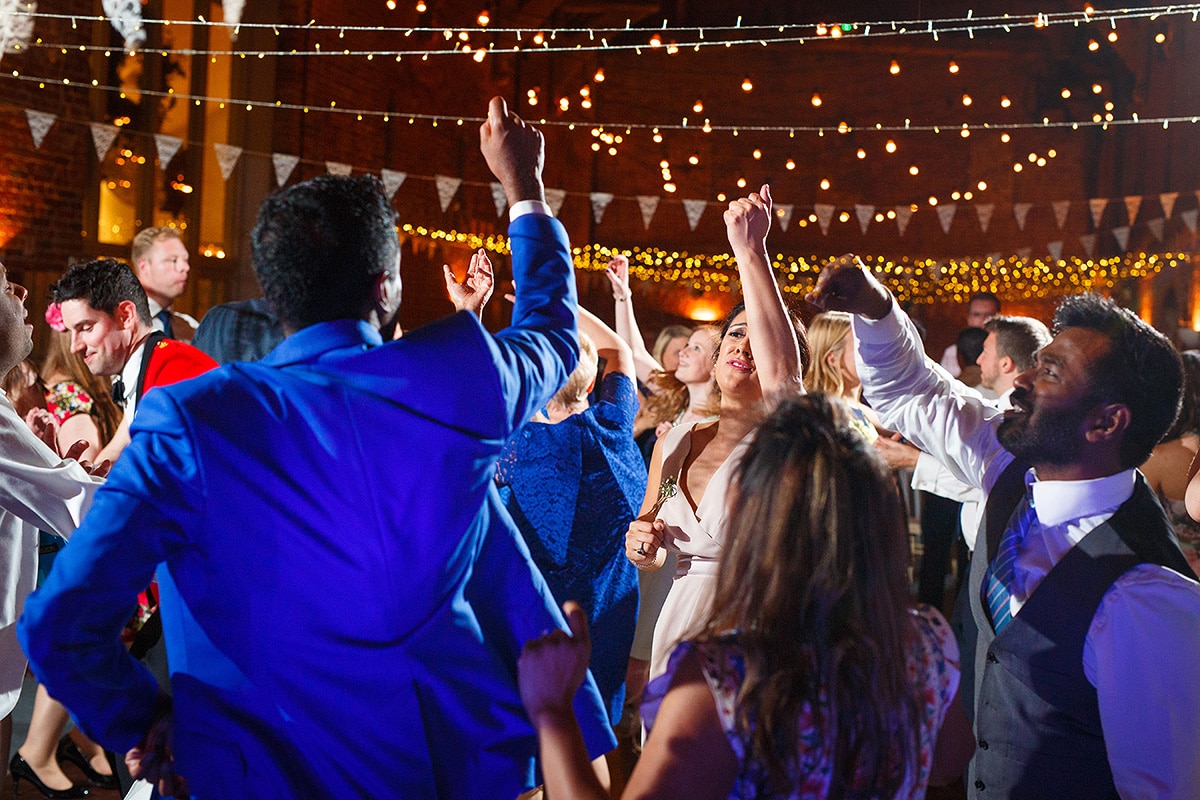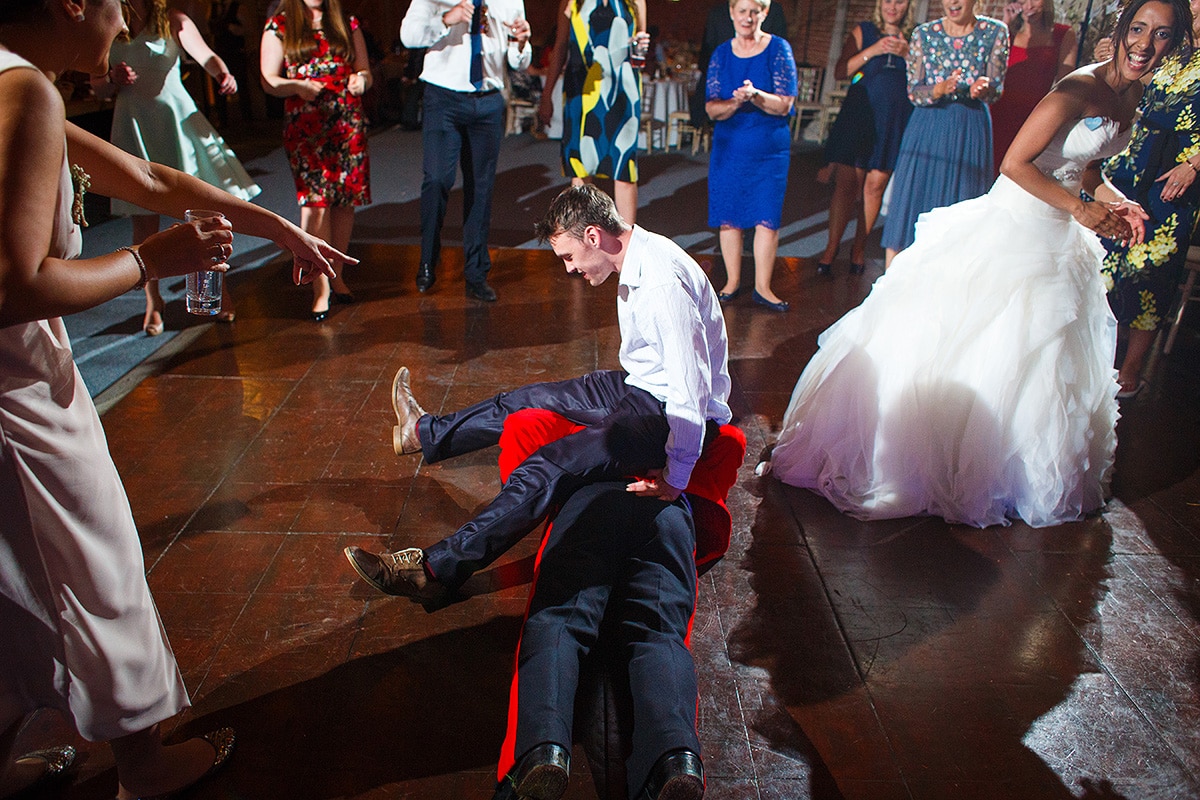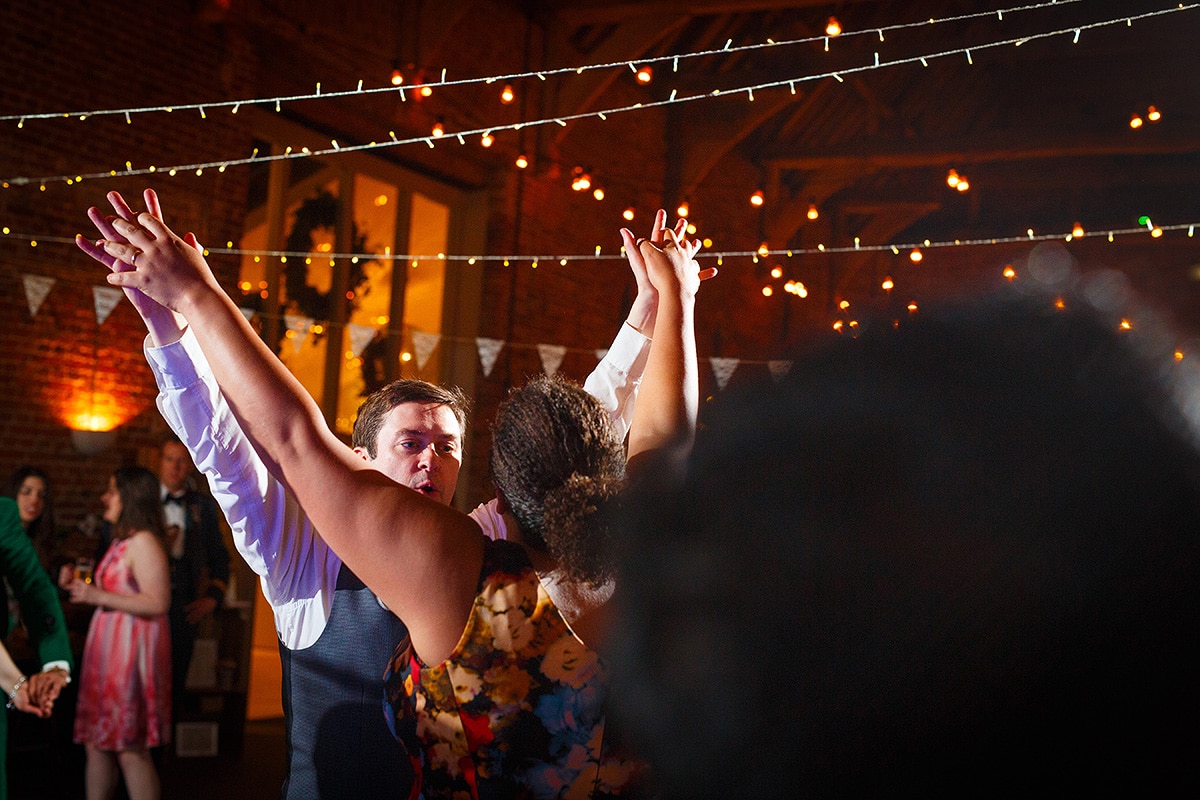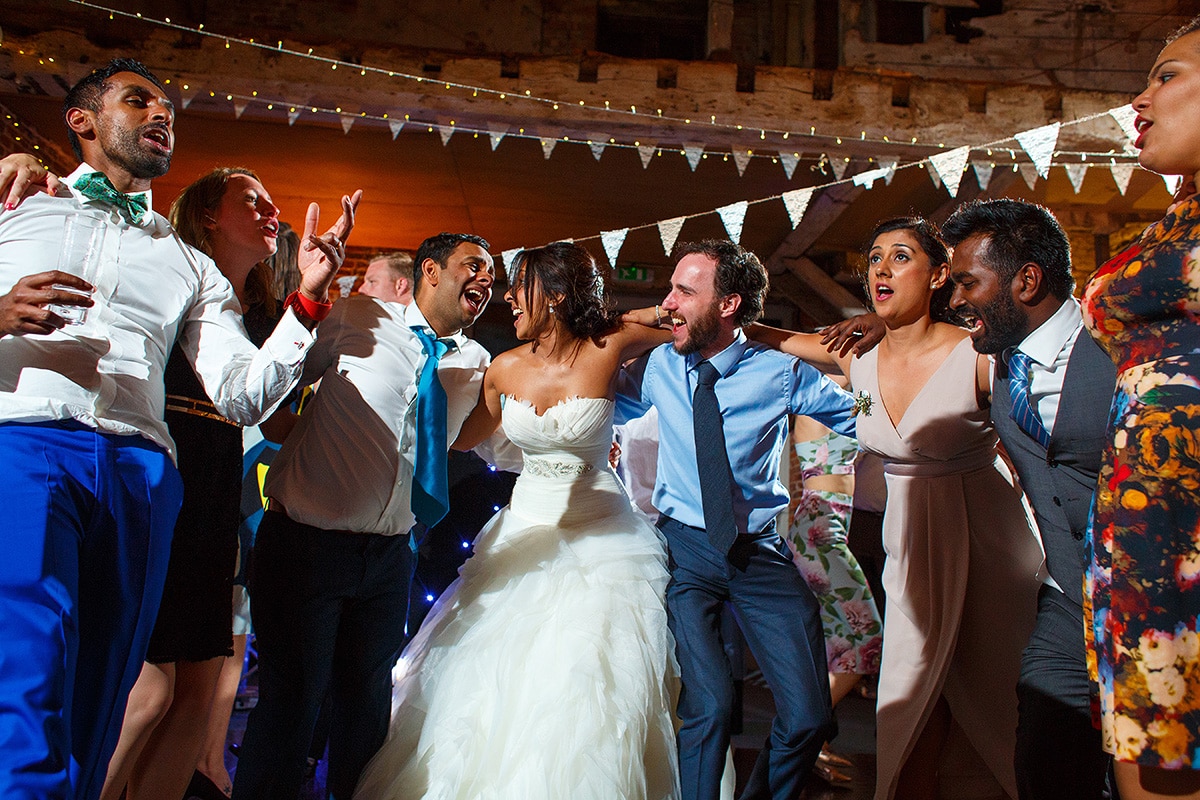 To see more great wedding photography in Norfolk and Norwich