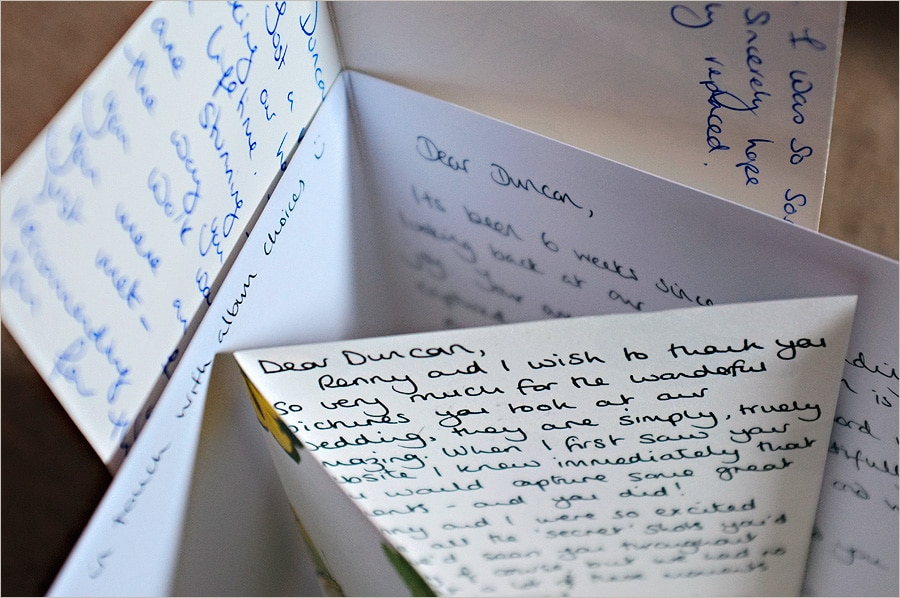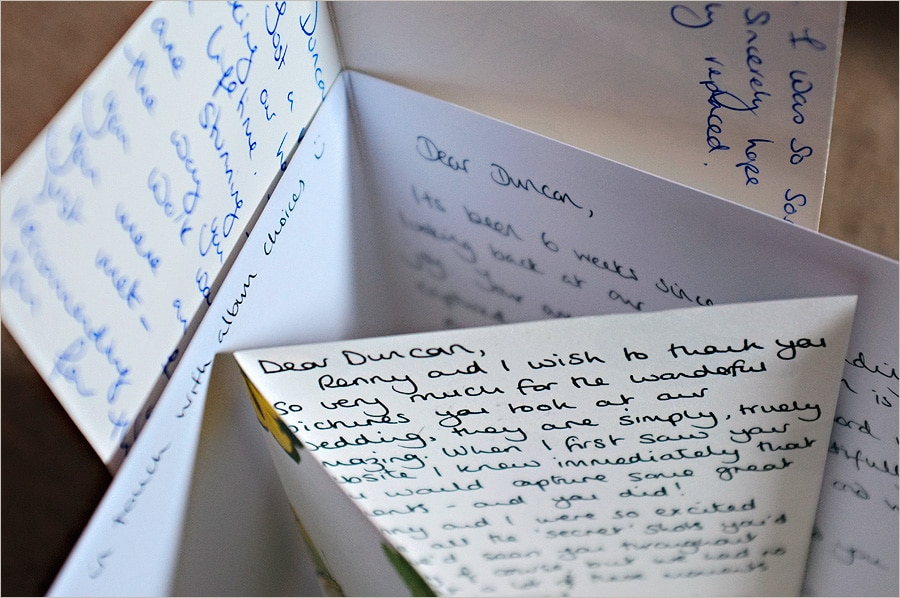 I really get the satisfaction of a job well done when a thank you card drops through the door. Thanks guys for taking the time to put pen to paper.
'Dear Duncan,
Renny and I wish to thank you so very much for the wonderful pictures you took at our wedding, they are simply, truely amazing. When I first saw your website I knew immediately that you would capture some great moments – and you did !
Renny and I were so excited to see all the 'secret' shots you'd got, we'd seen you throughout our day of course but we had no idea that a lot of these moments had been snapped.
We really hope you enjoyed our day as you seemed more of a guest in the end and we also wish you well with your engagement.
Lots of love and hugs, Renny and Hayley Krupinski xxx'
'Dear Duncan,
It's been six weeks since our wedding and looking back at our online album is such a joy. Your amazing talent and hard work captured our special day beautifully.
Our photographs tell a story and will be cherished forever.
We are so happy we found you and can't thank you enough.
With love and best wishes, Julie and Darren Woolard xx'
'Dear Duncan,
Just a note to say a huge thank you for making our happy memories of our wedding day last a lifetime. The pictures that you have created for us are stunning, just as we had hoped.
I have to say, the way you present yourself and the manner in which you work was so calming and reassuring – I felt like you were an old friend and not someone we had just met. A big thank you to Olivia for recommending you to us.
All the very best to you for this coming season and your big day, Charlie and Oner x