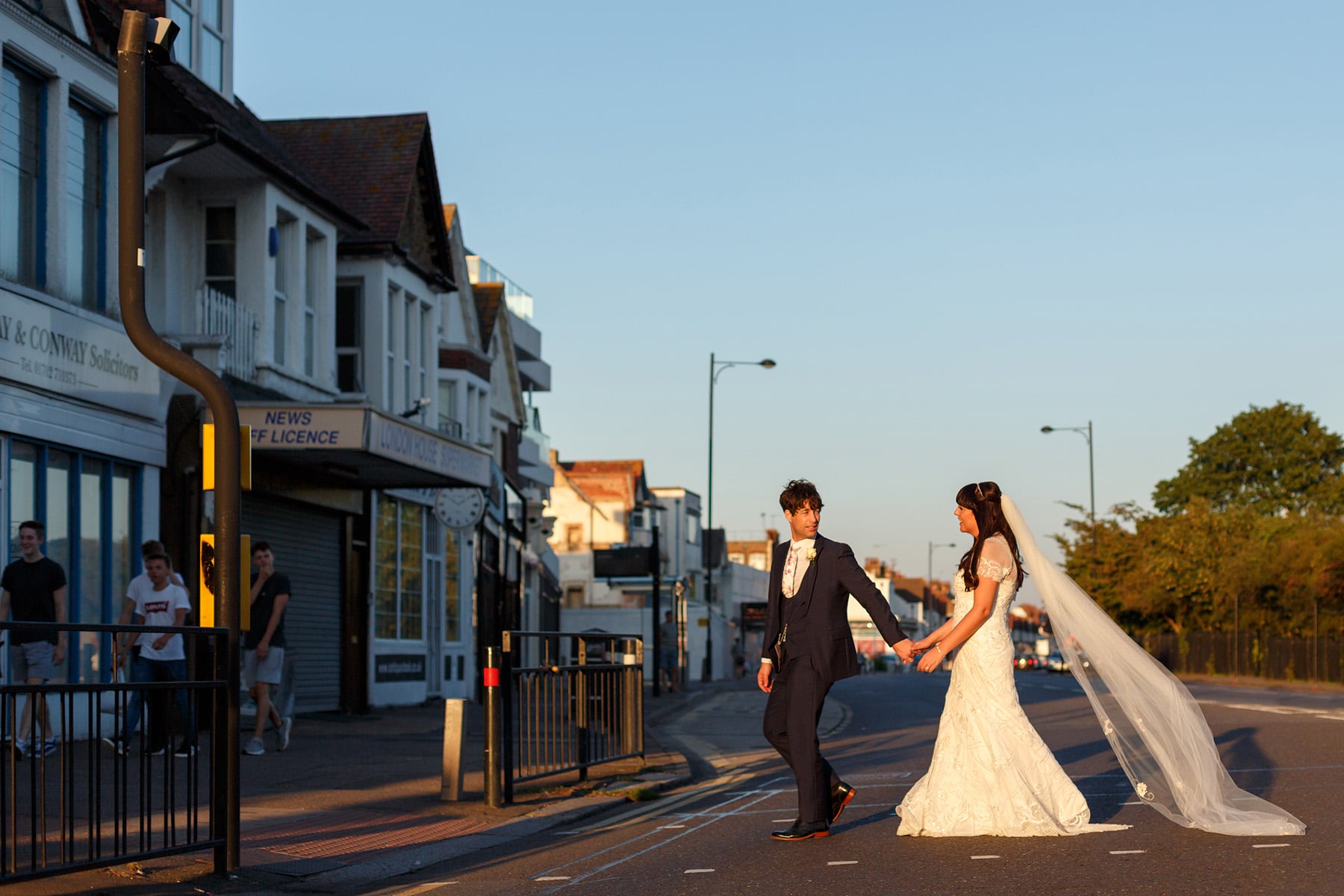 Arlington Ballroom Wedding - Charlotte and Casey
A stripper improves any wedding, right? That seems to have been the train of thought of Casey's best men at his and Charlotte's Arlington Ballroom wedding at the weekend, but more of that later…
After a week of rain, Saturday was a scorcher, already up to 30 degrees when I arrived to cover Charlotte's preparations at their lovely light filled home. Charlotte's mum's reaction when she saw her dressed and ready was priceless just before I headed out the door to the church the find Casey greeting guests in the brilliant sunshine. After the service, the guests travelled by Routemaster bus to their unique reception venue – the 1920's art deco Arlington Ballroom in Southend.
It was straight into the wedding breakfast on arrival, preceded by some great speeches with the 'highlight' of the show being a reenactment of by the best men of Jamie Lee Curtis stripping scene from Casey's favourite film True Lies. Um, that's a first…
After the wedding breakfast, Charlotte and Casey and I went for a wander around the streets of Southend for a few couple photos before returning to the Arlington to greet the evening guests before the dancing.
Congrats Charlotte and Casey!