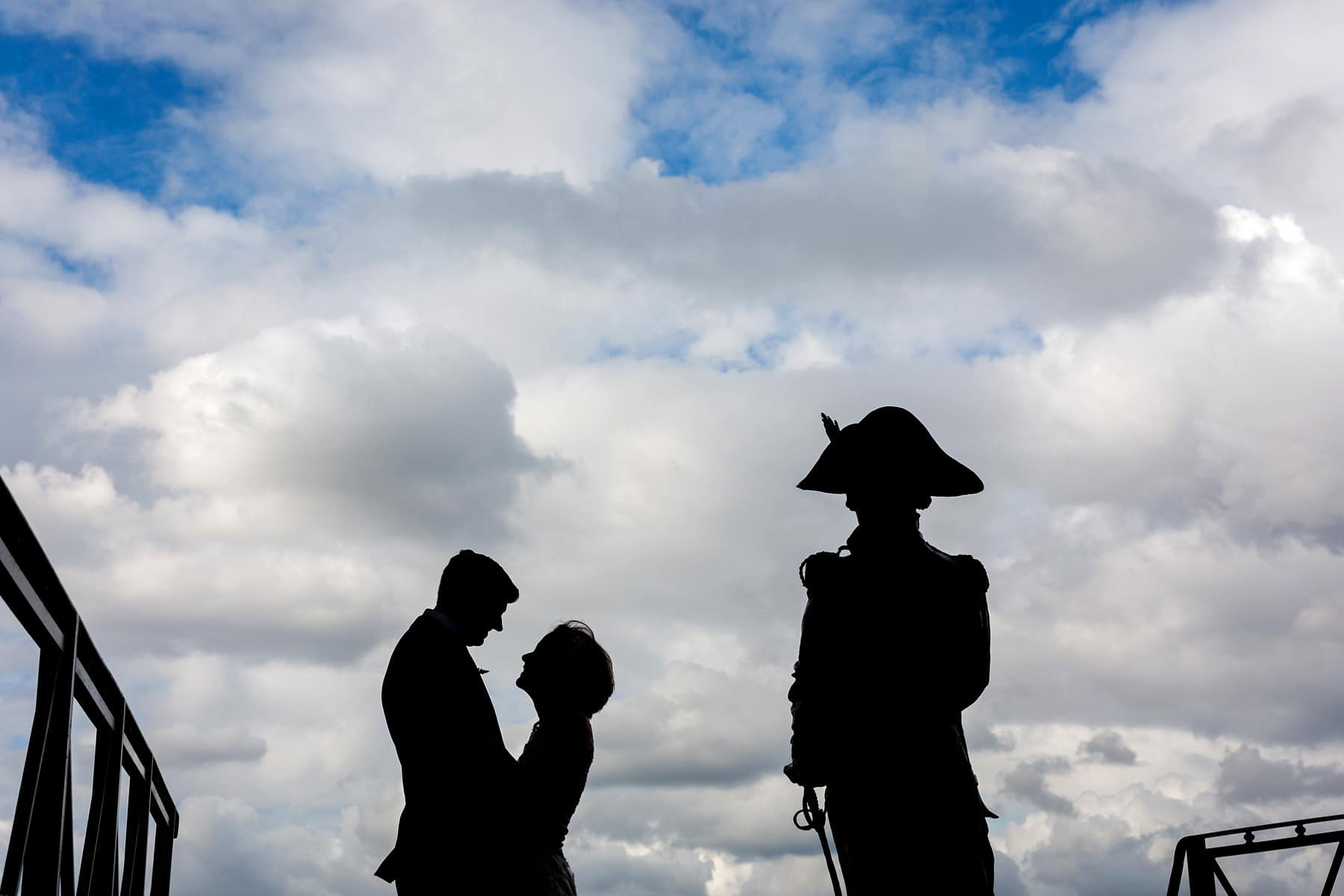 Trafalgar Tavern Wedding | Susie and Steve
Trafalgar Tavern Wedding Photographer
Photographing weddings in Norfolk I get to see a lot of rolling countryside, marquees and huge open skies. I'm not complaining, but it's nice to change the scene every now and then. Susie and Steve's Trafalgar Tavern wedding was certainly a change of scene.
Trafalgar Tavern is perched on the bank of the Thames in the middle of Greenwich, adjacent to Greenwich university. For weddings, couples can take over the entire top floor and enjoy views out over the river during the ceremony and wedding breakfast.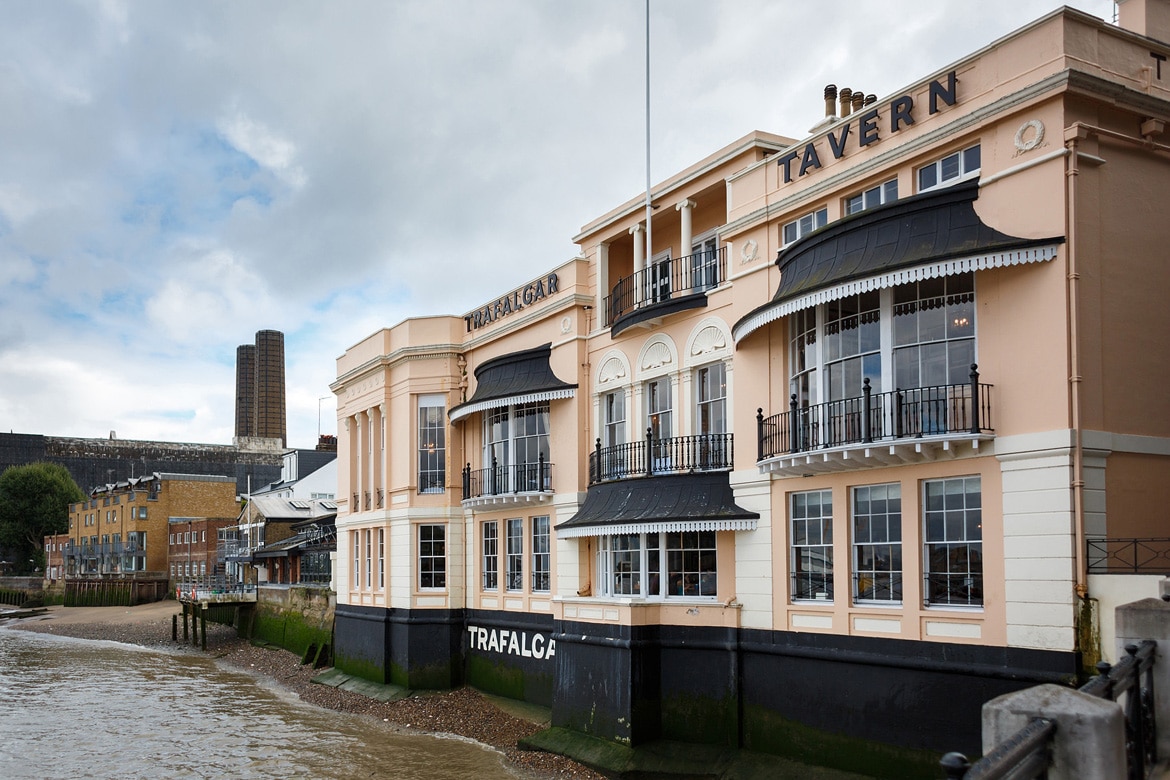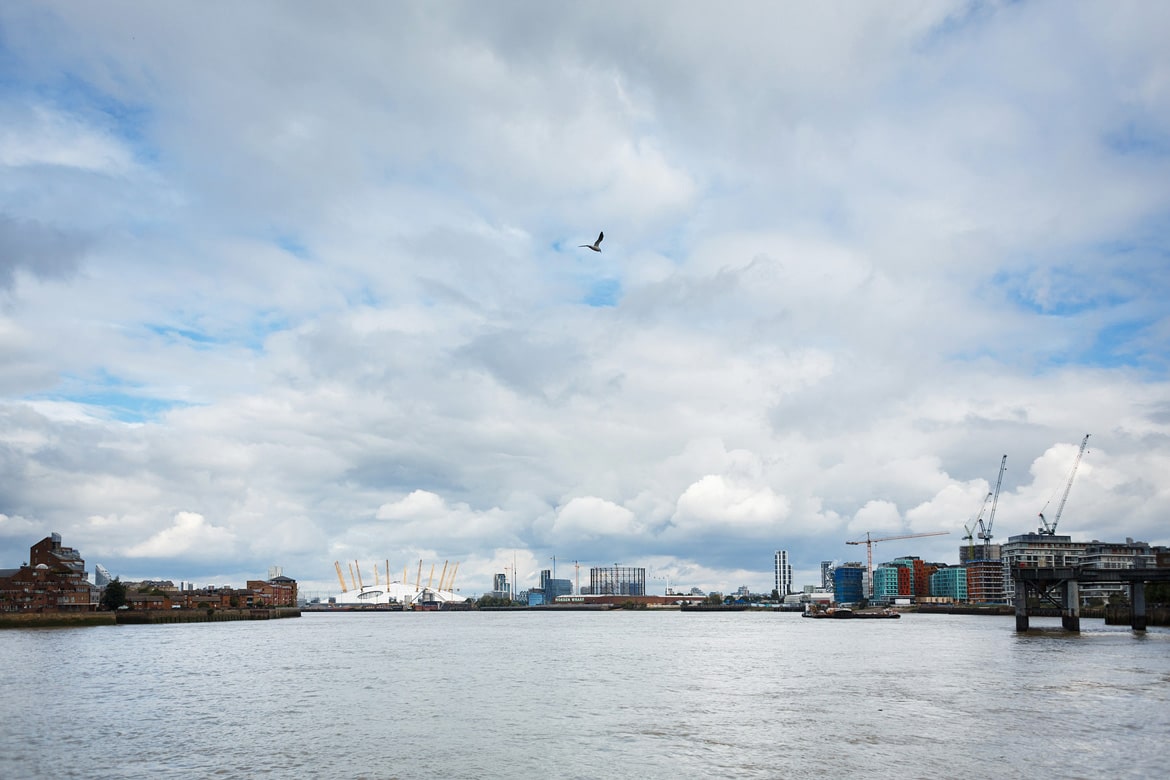 I dropped in to say hi to Susie, her sister and mum who were getting ready just up the road in Greenwich. I love this shot of Susie's mum and her sister's baby caught mid yawn!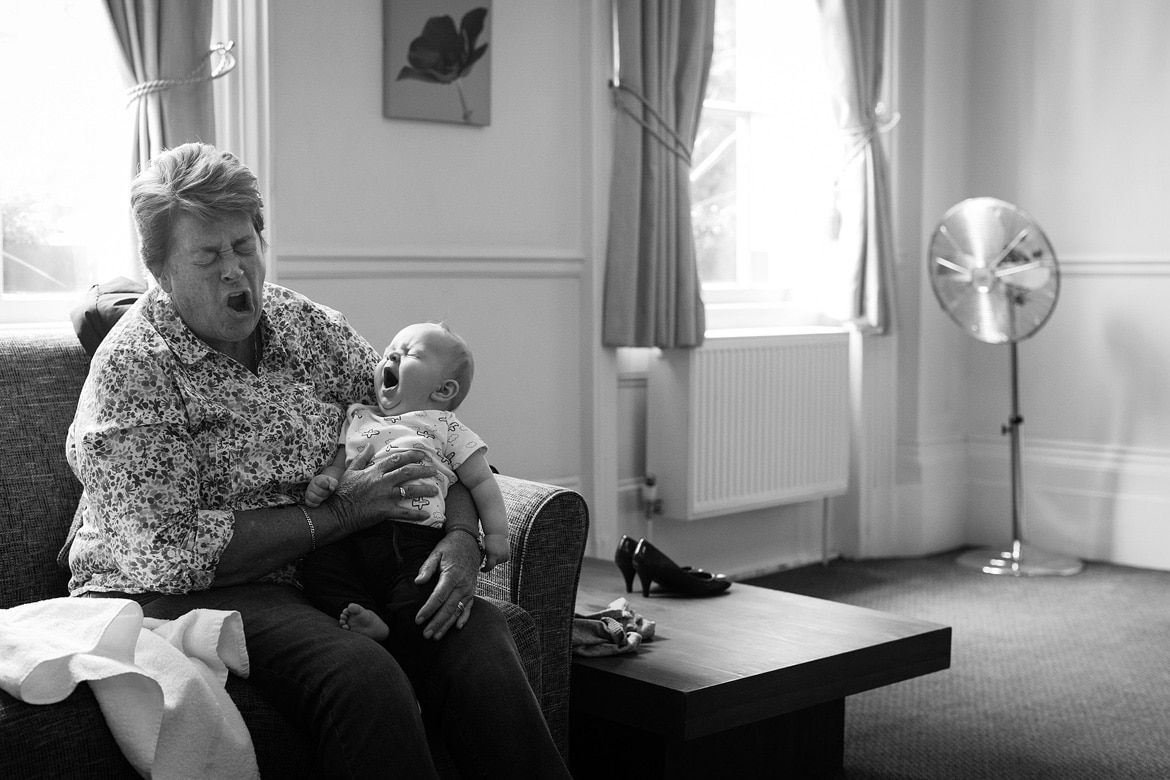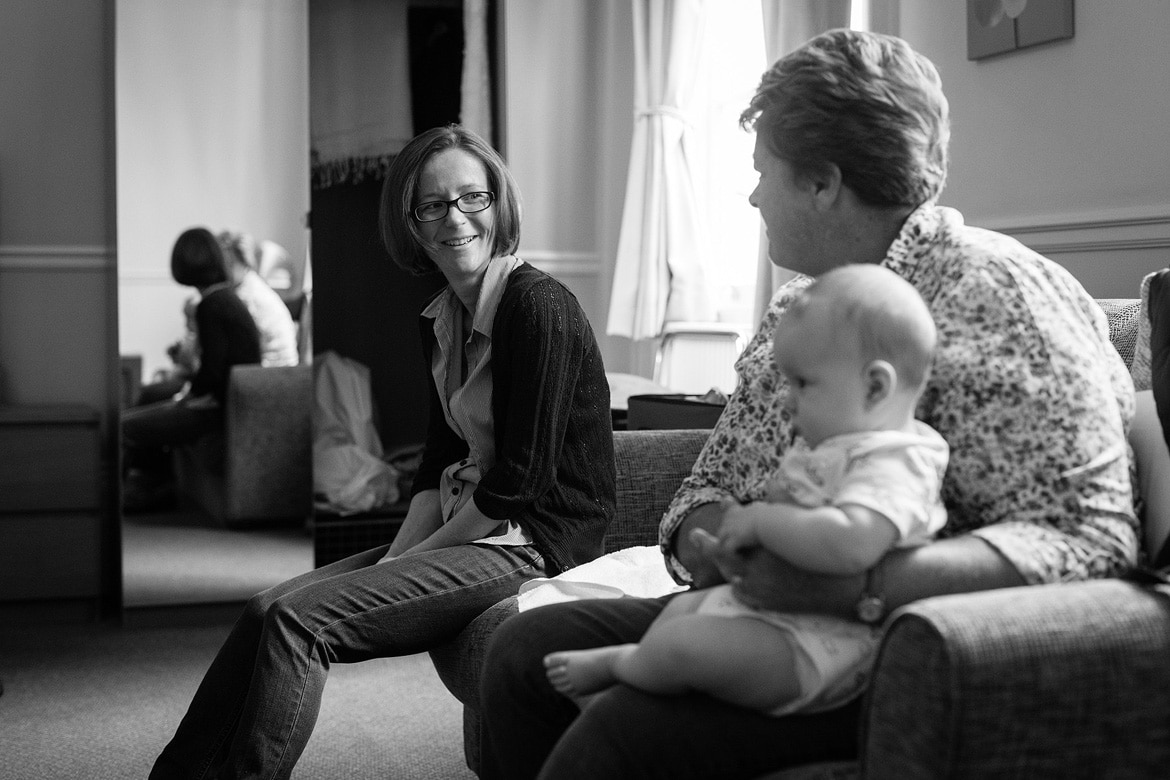 The wedding ceremony
Walking back to Trafalgar Tavern the guests were just starting to arrive and Steve was with the registrar. Susie soon showed up with her family and walked into the ceremony room on her dad's arm. No problem with light for the photographer at this venue, provided by floor to ceiling windows overlooking the Thames. Lots of smiles throughout the ceremony and as Susie and Steve left the room a broadside of confetti cannons filled the aisle!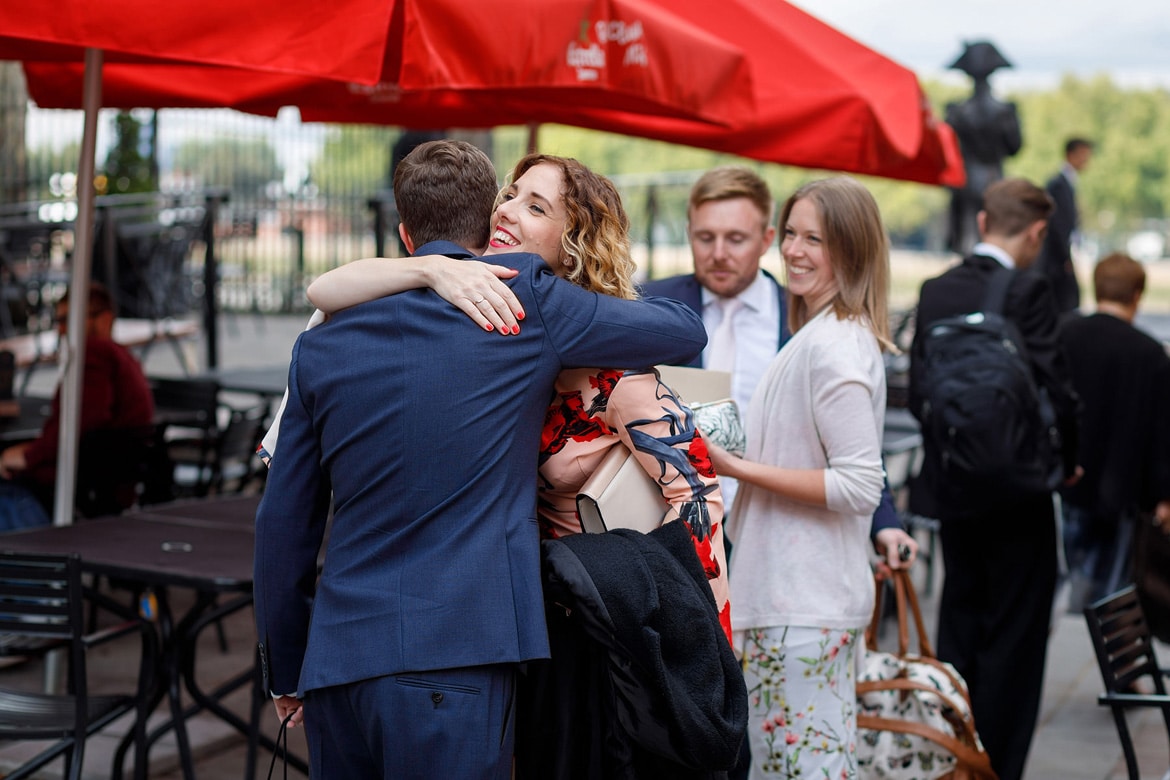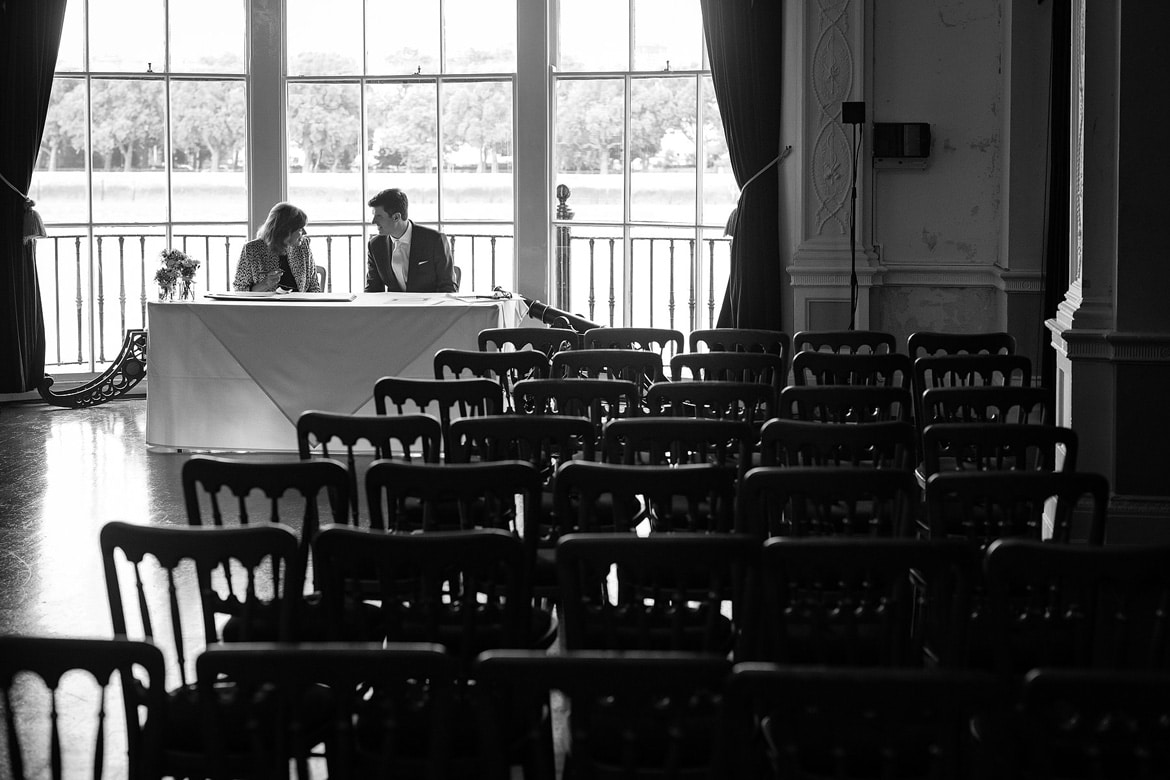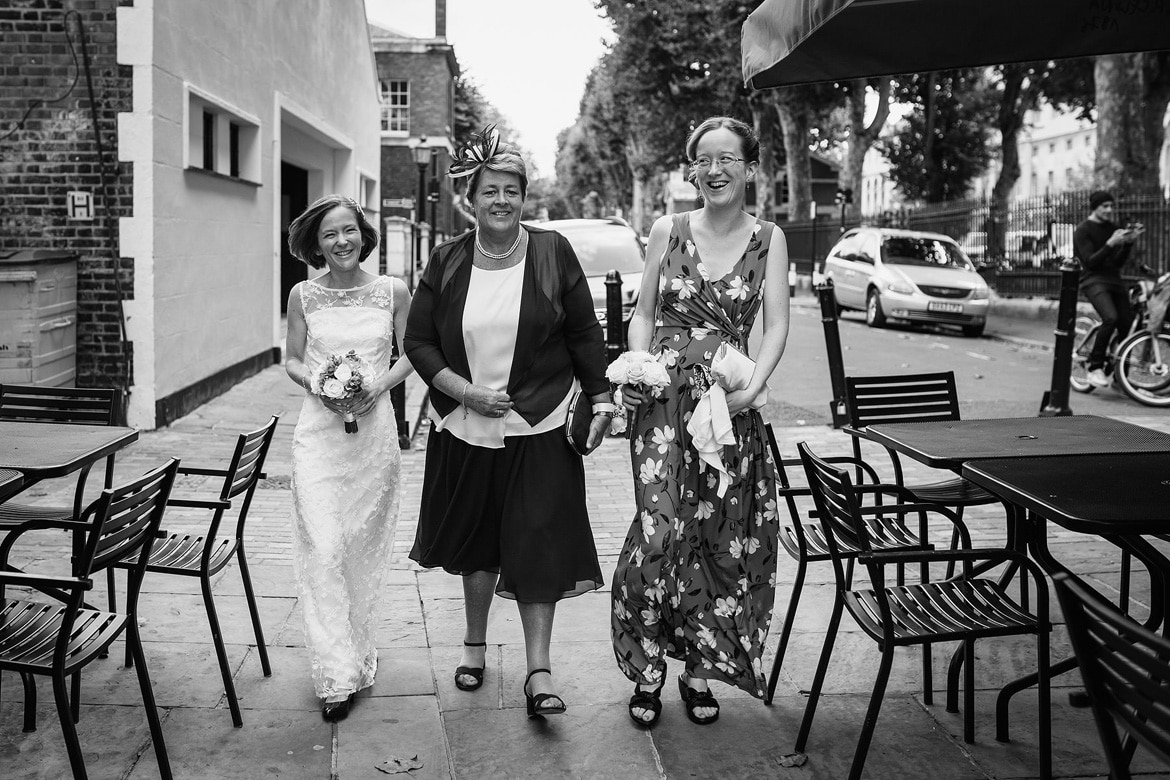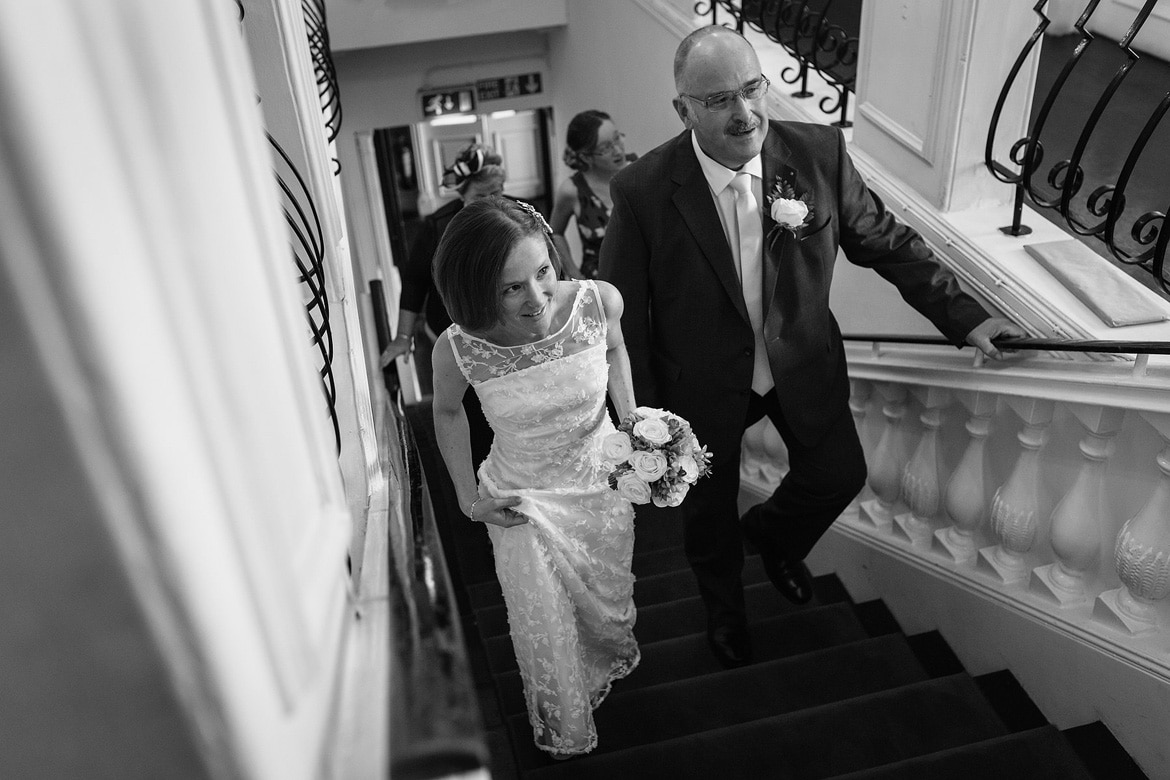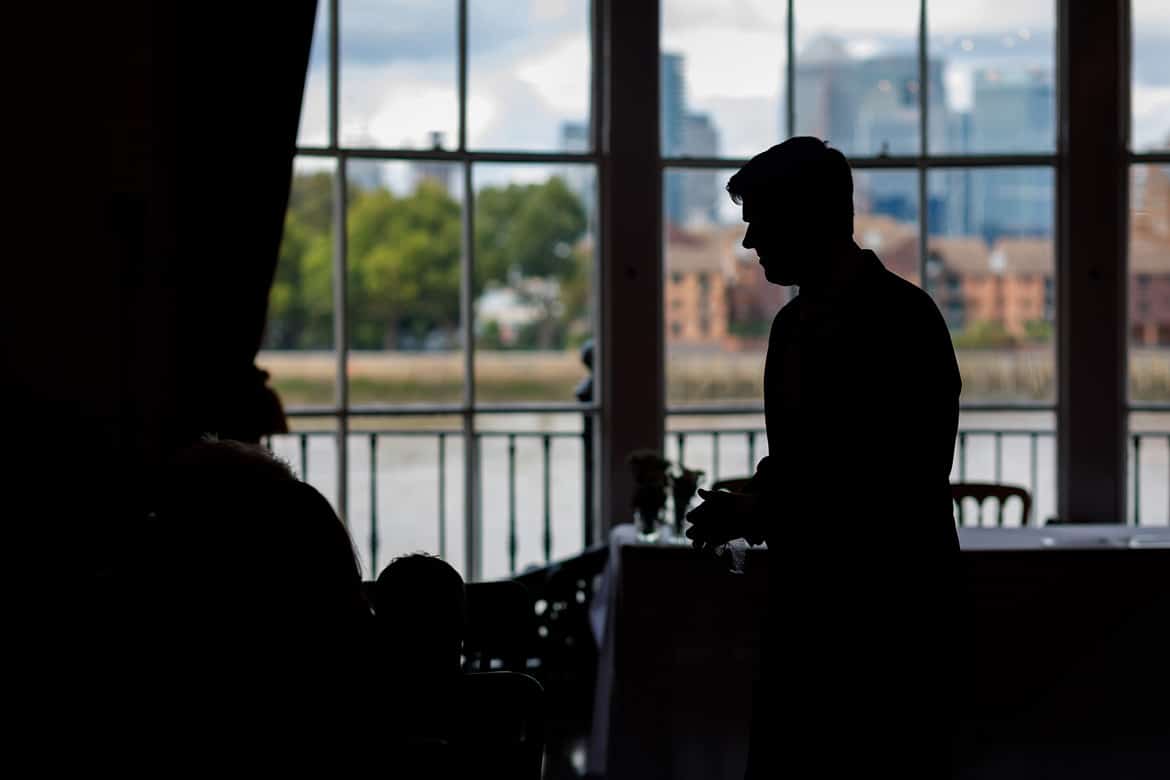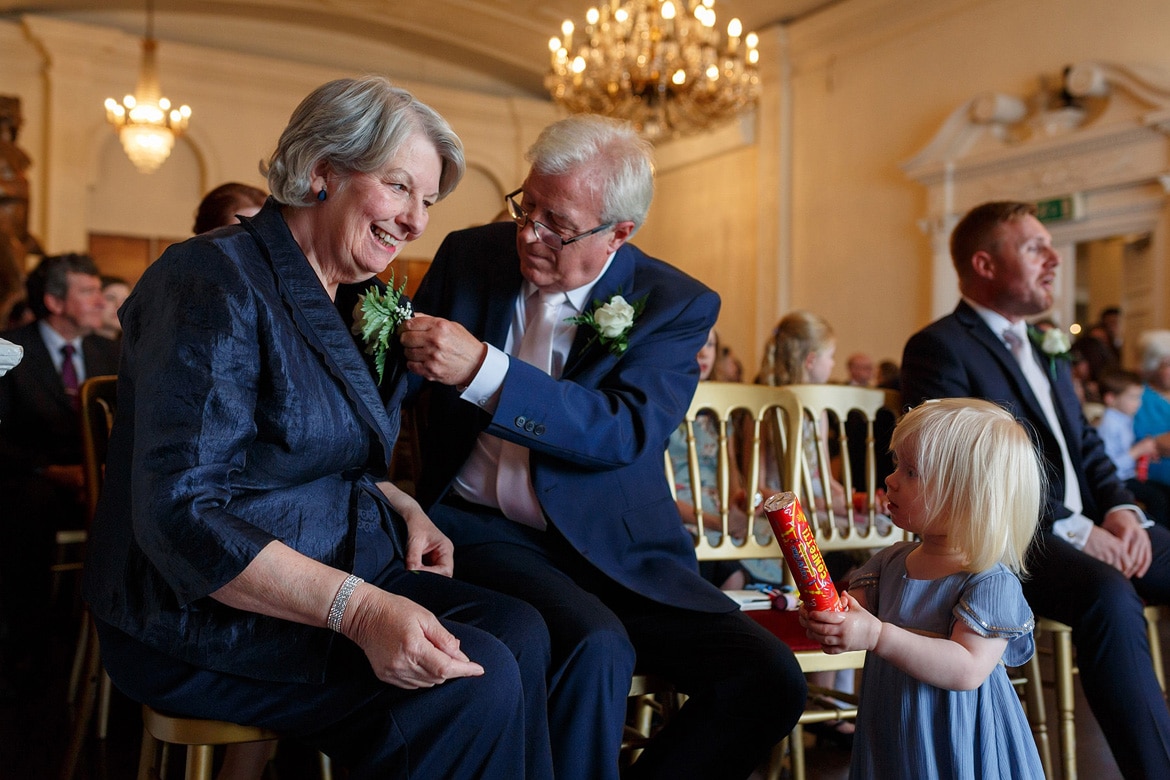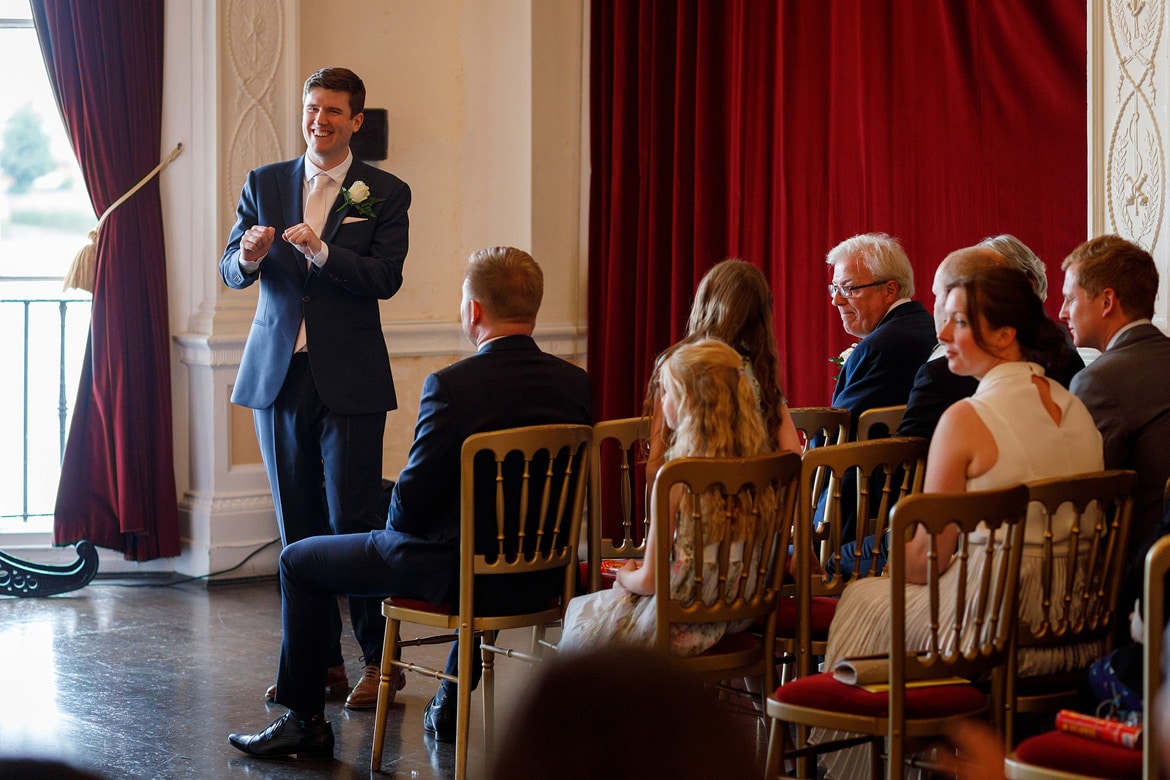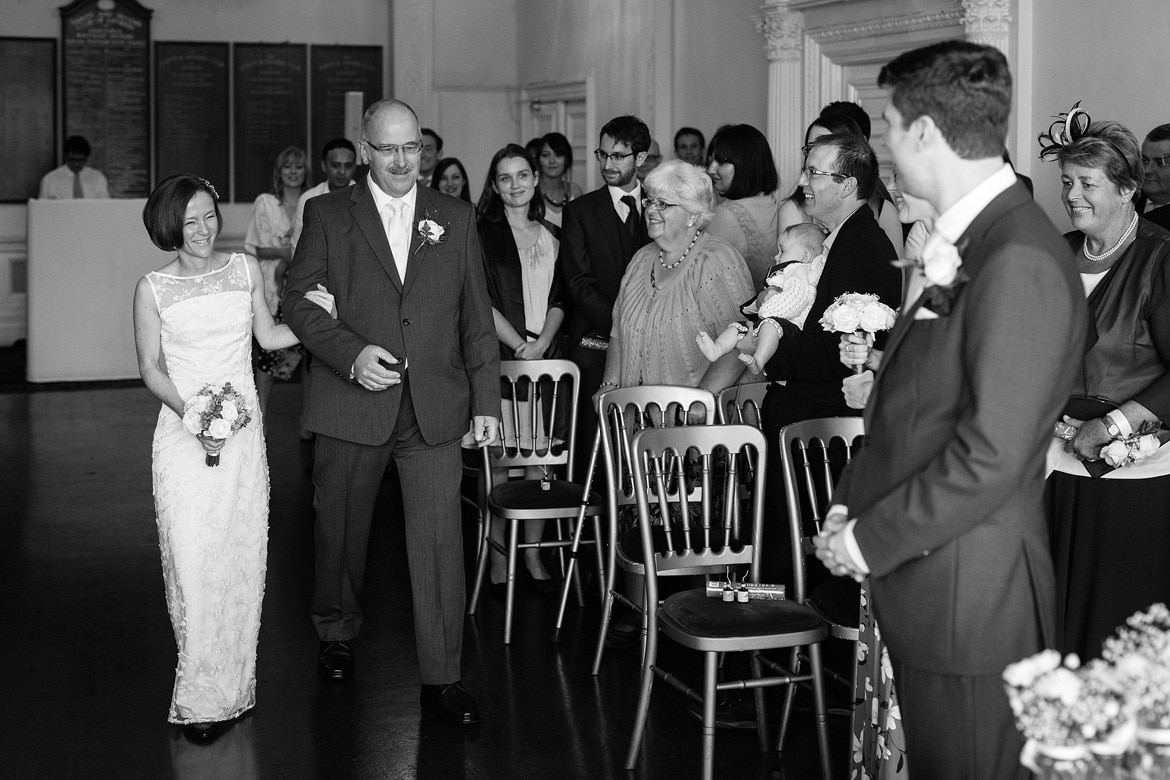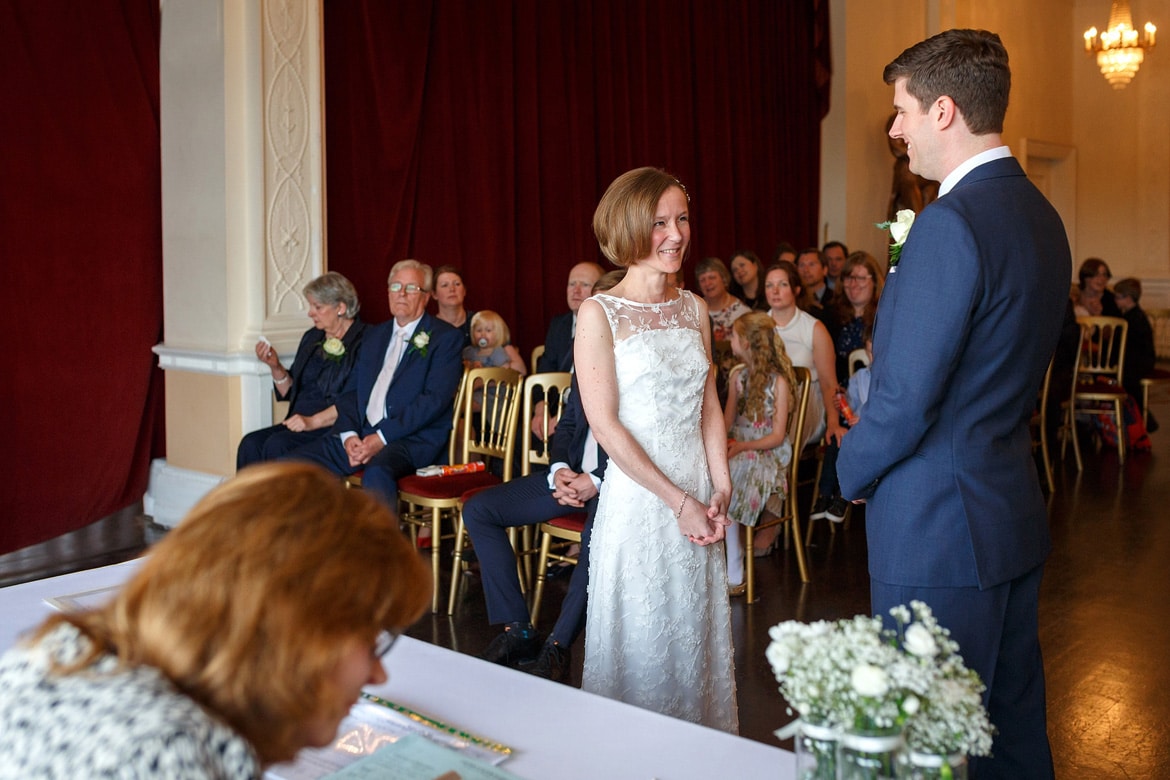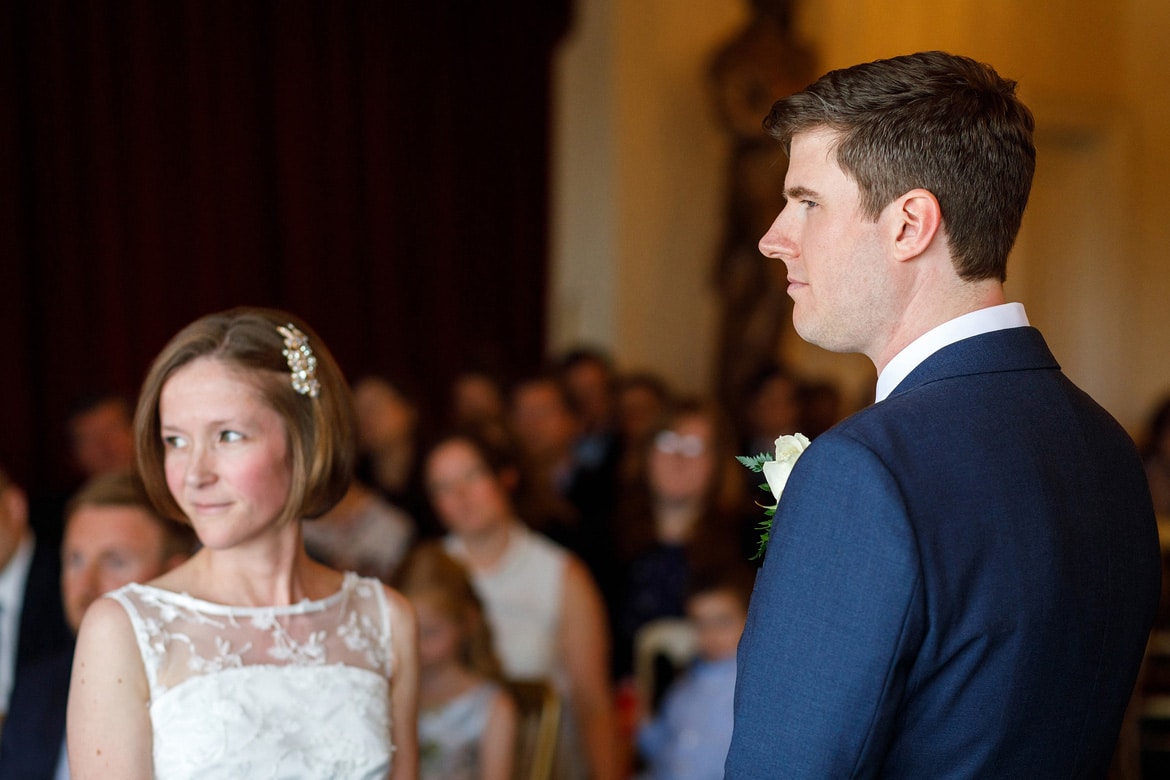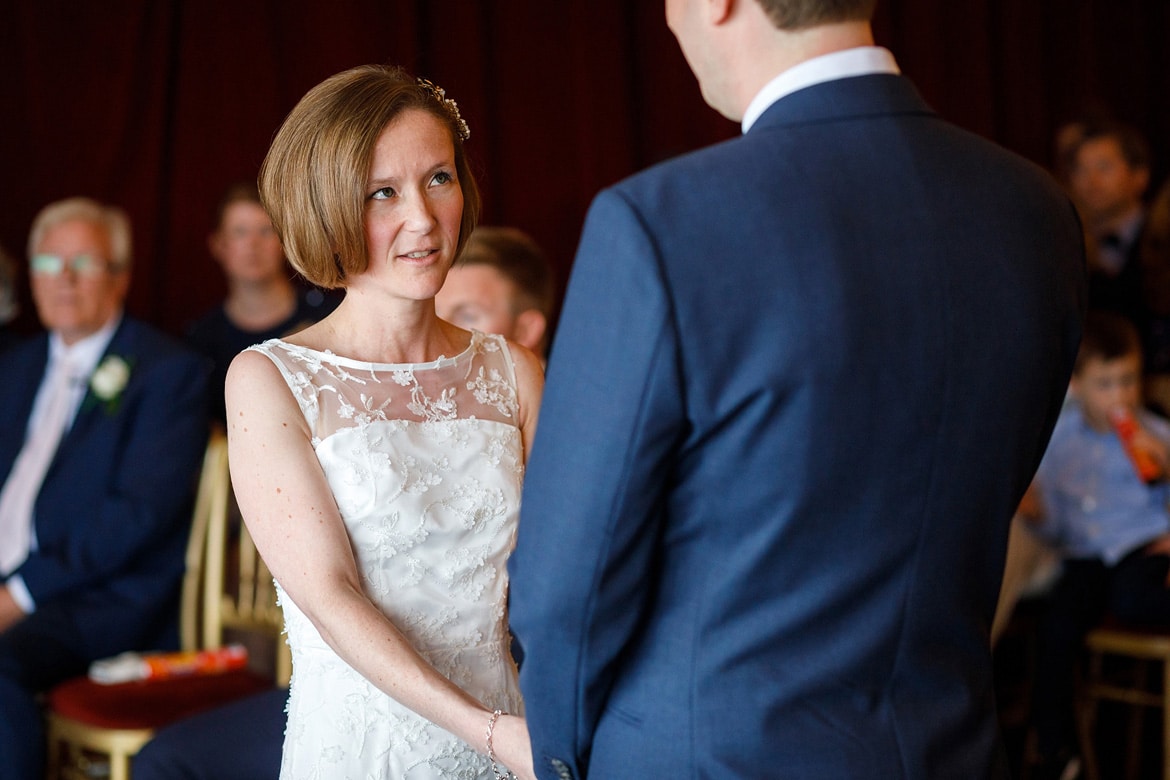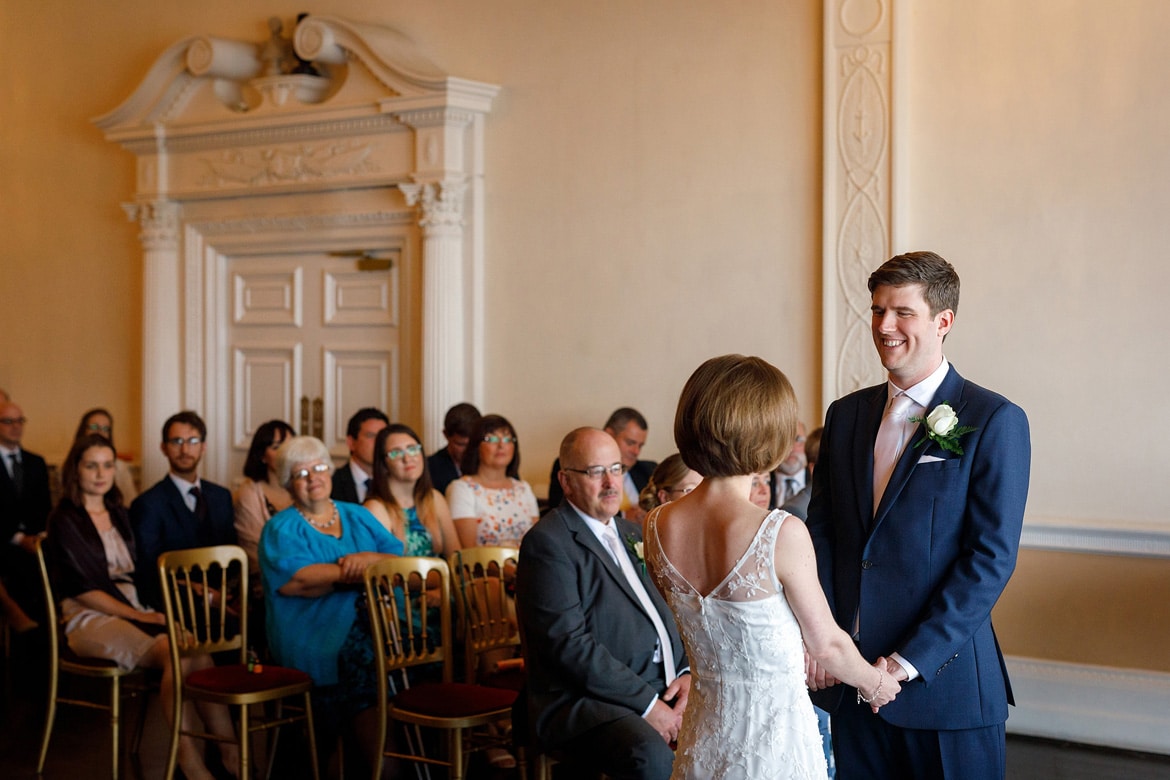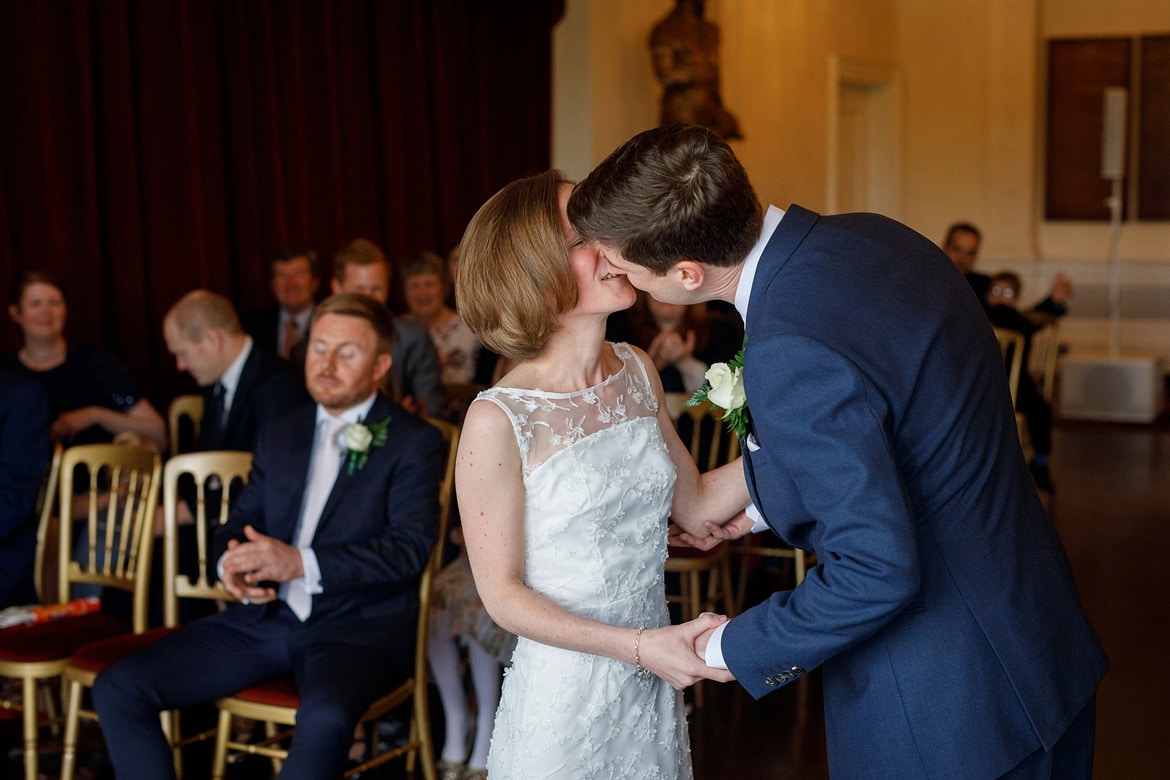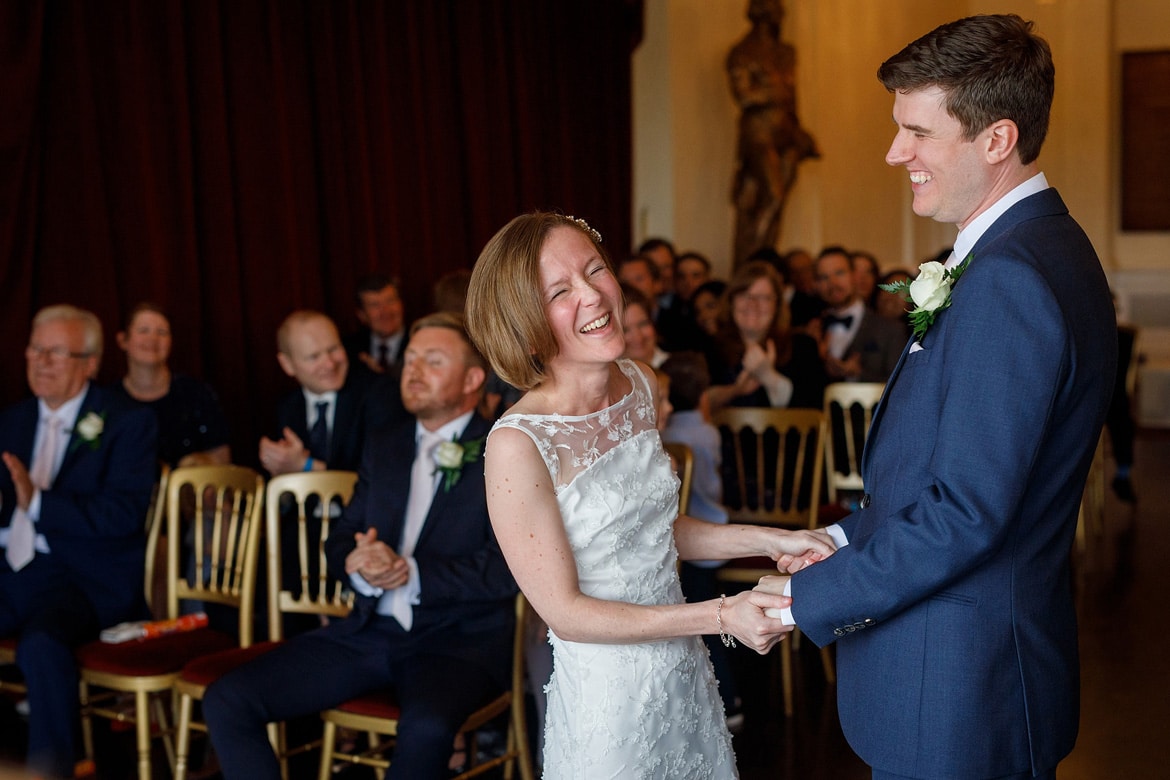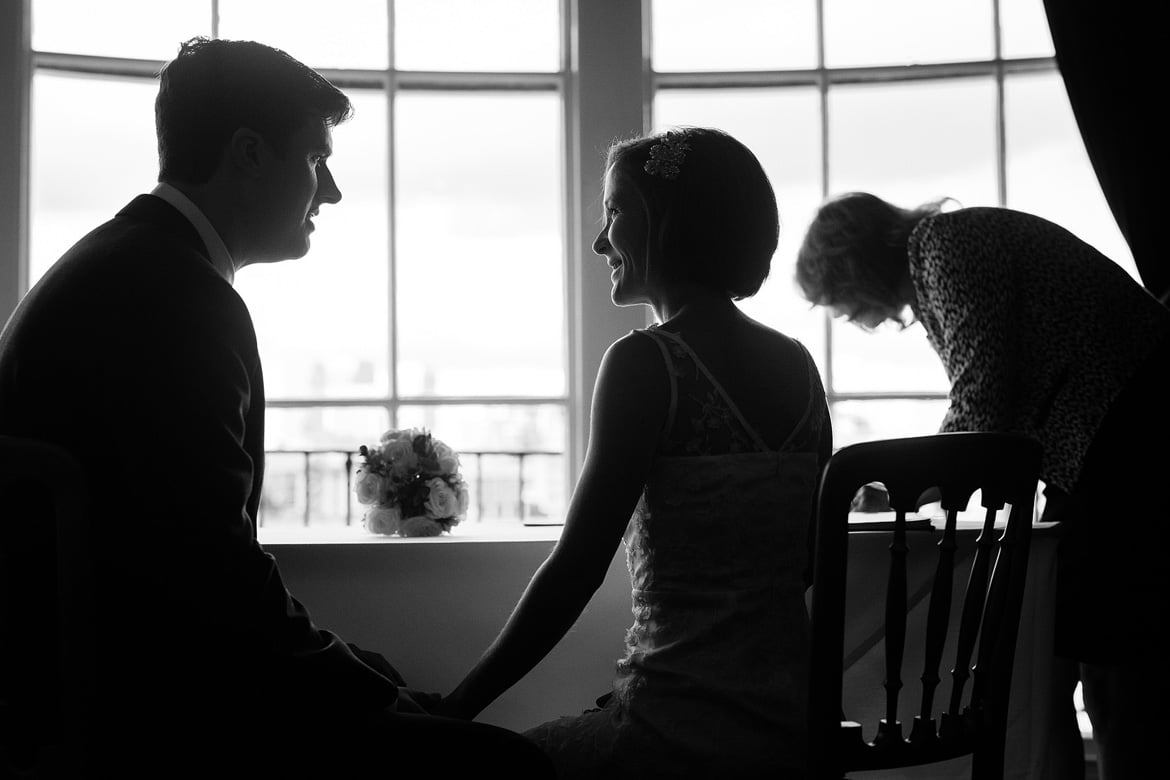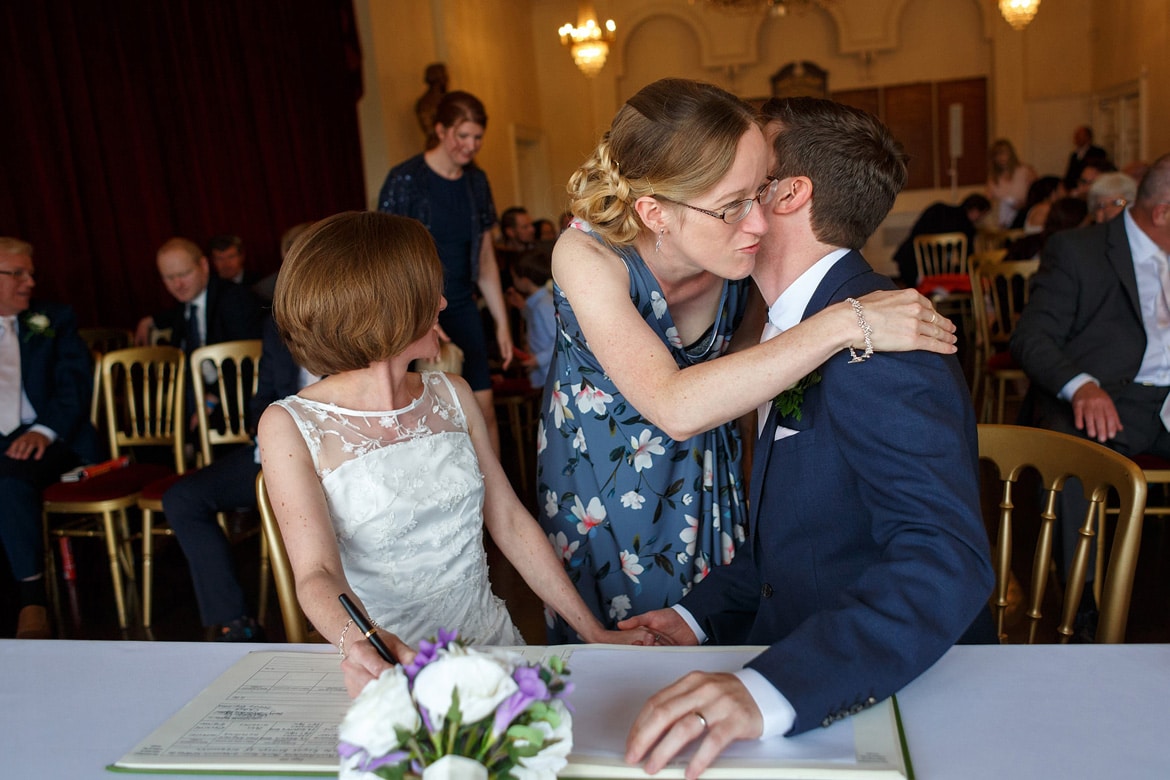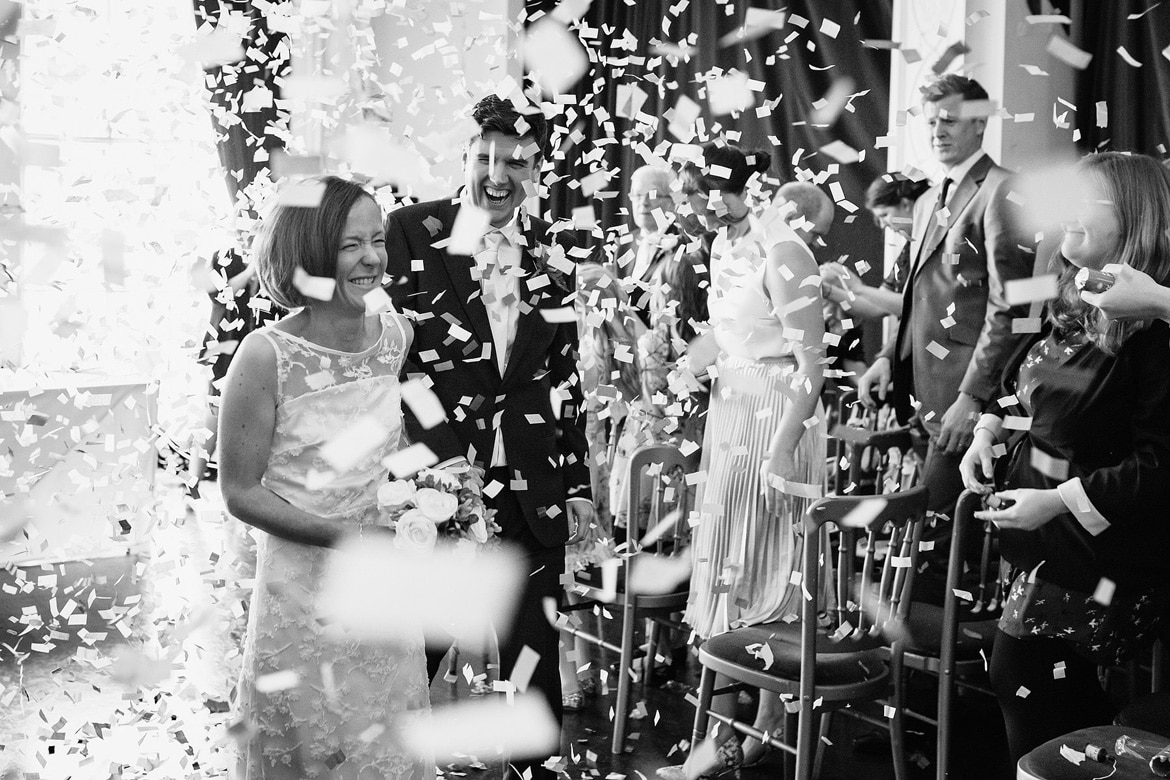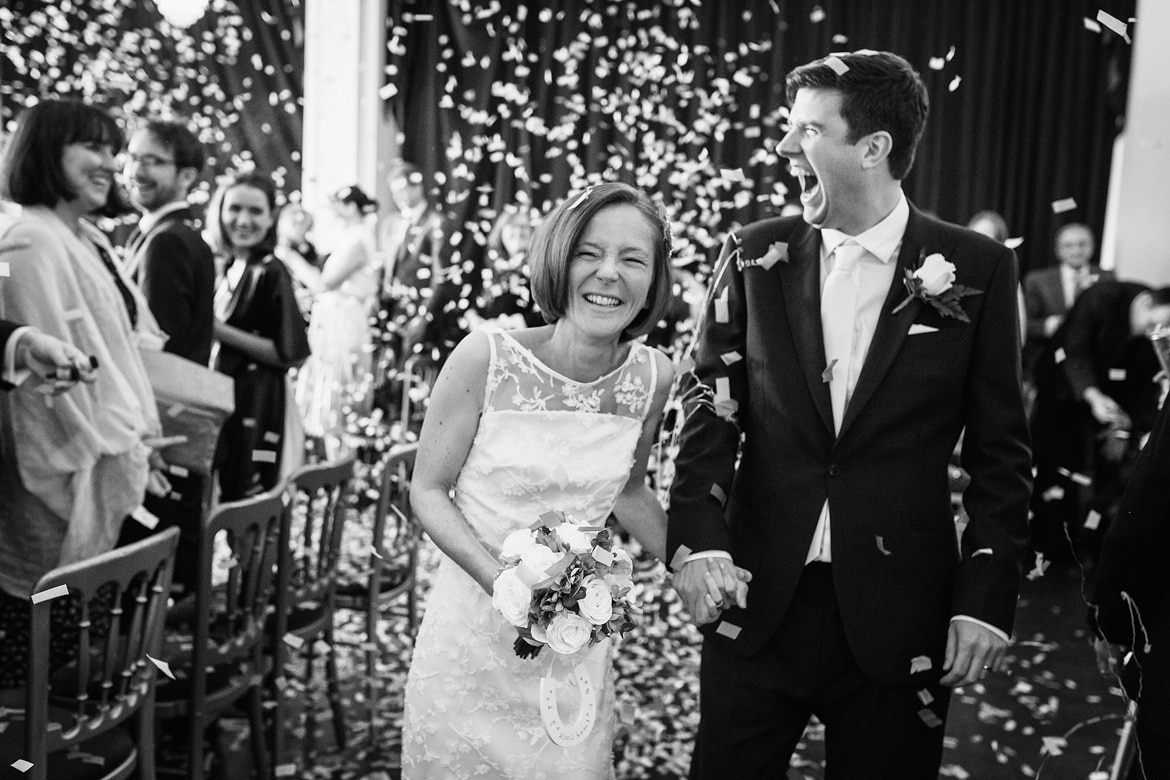 A wedding by the Thames
It was a little chilly outside but there was plenty of room for everyone to stay warm inside. After greeting their guests and grabbing a quick drink Susie and Steve decided to brave the elements with me. We took a wander down the Thames embankment and through the streets of Greenwich to catch some photos of the two of them. The photo with Lord Nelson is, of course, compulsory at a Trafalgar Tavern wedding.
Back with the guests, we took some family photos indoors before the guests filed in for the wedding breakfast followed by a triumphant bride and groom.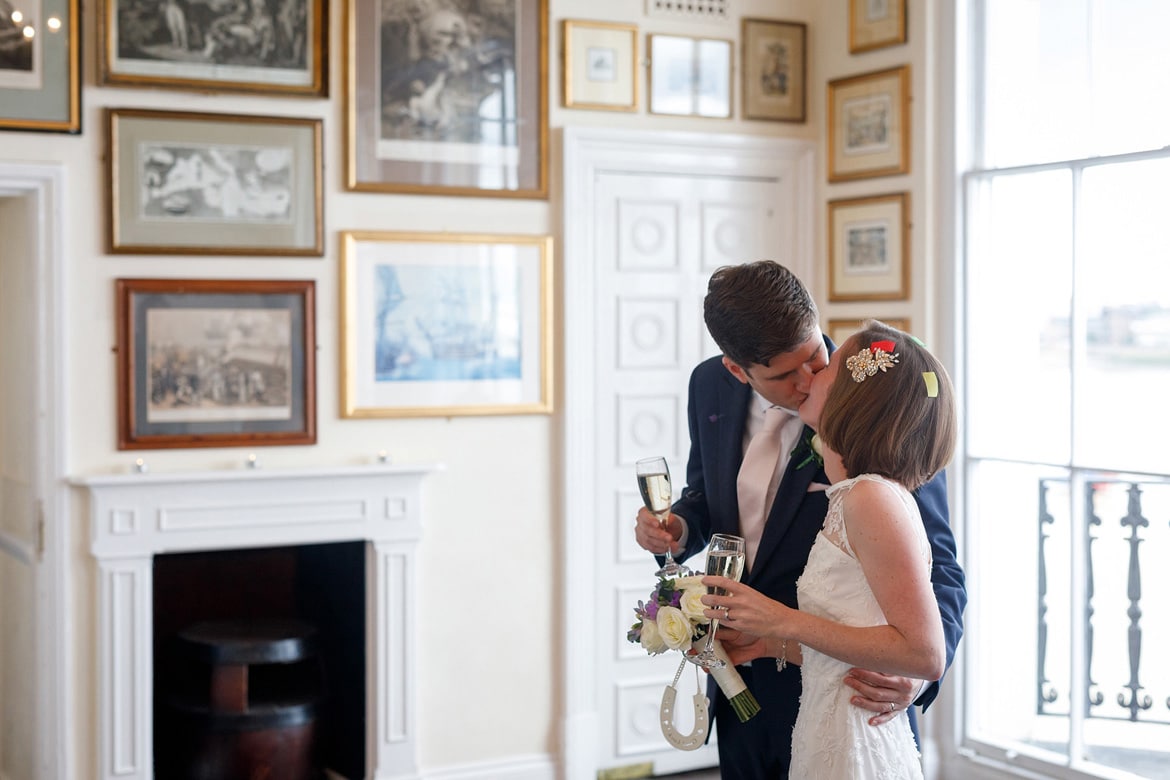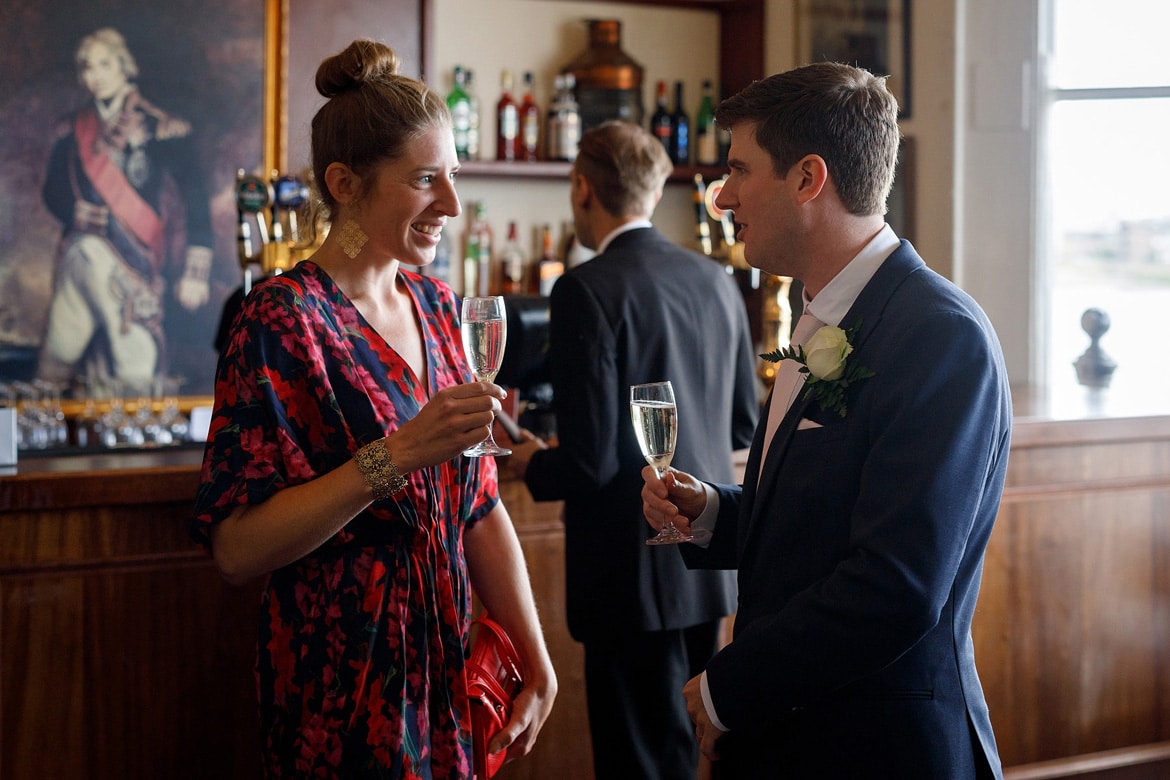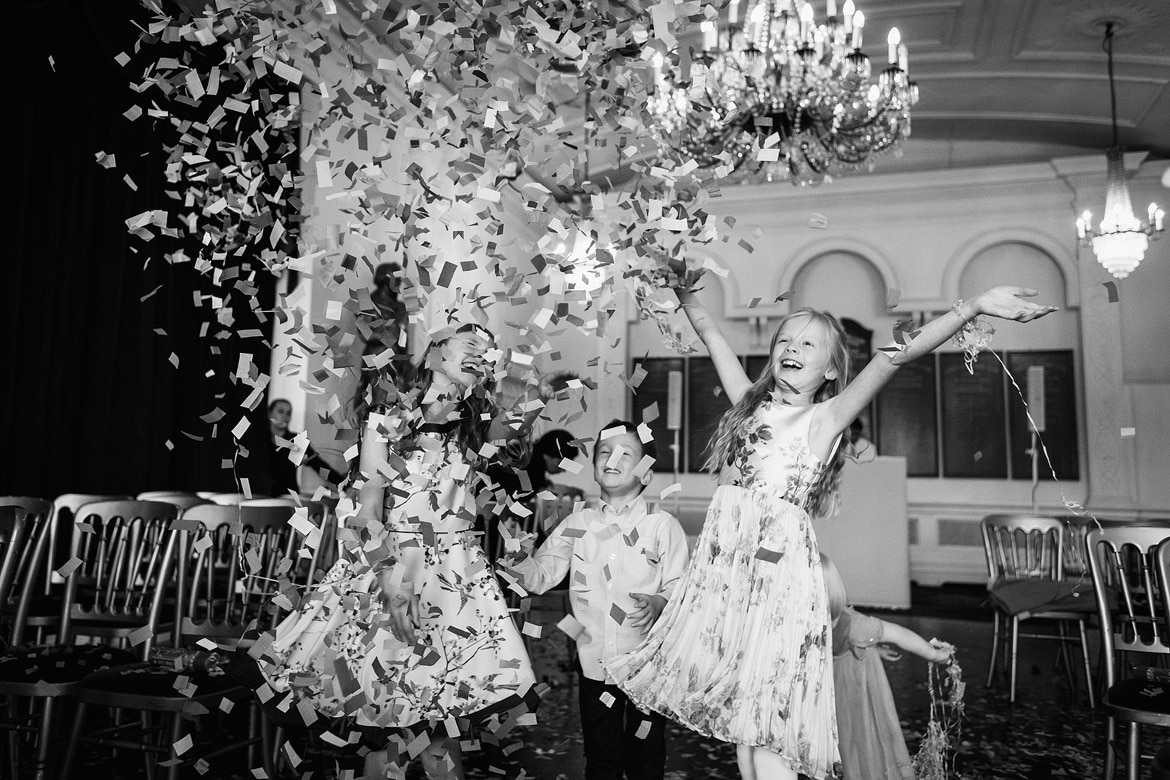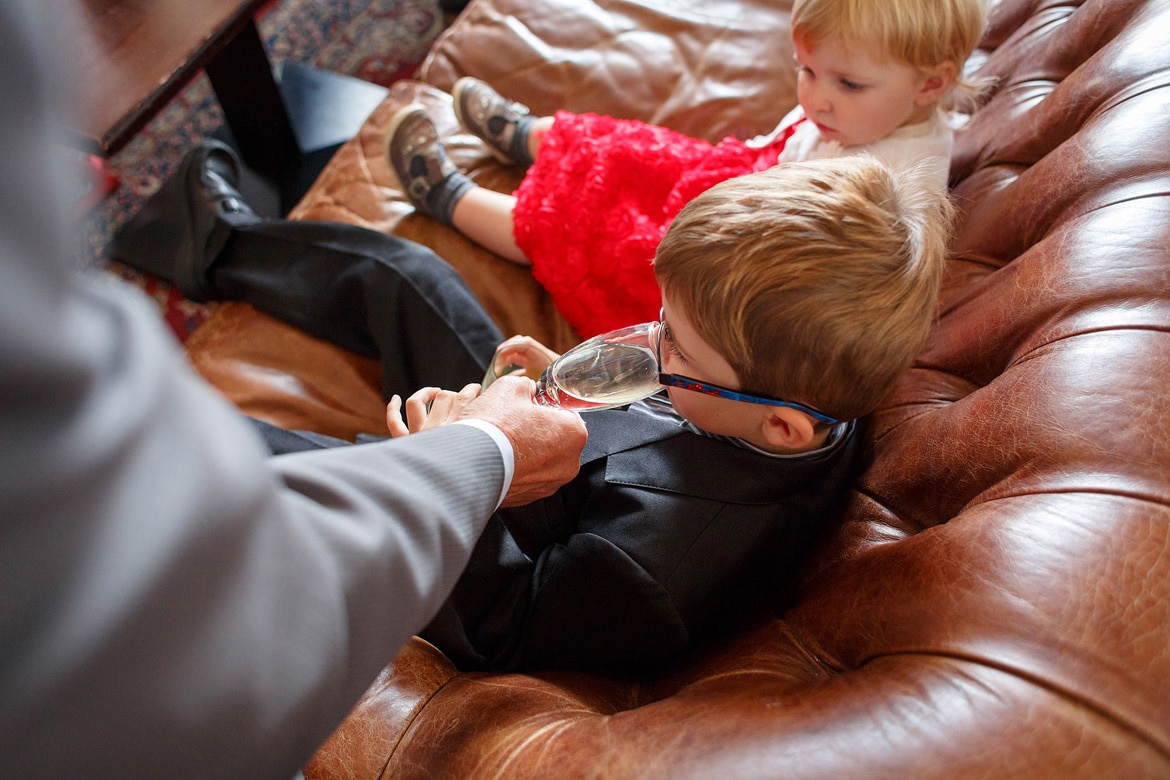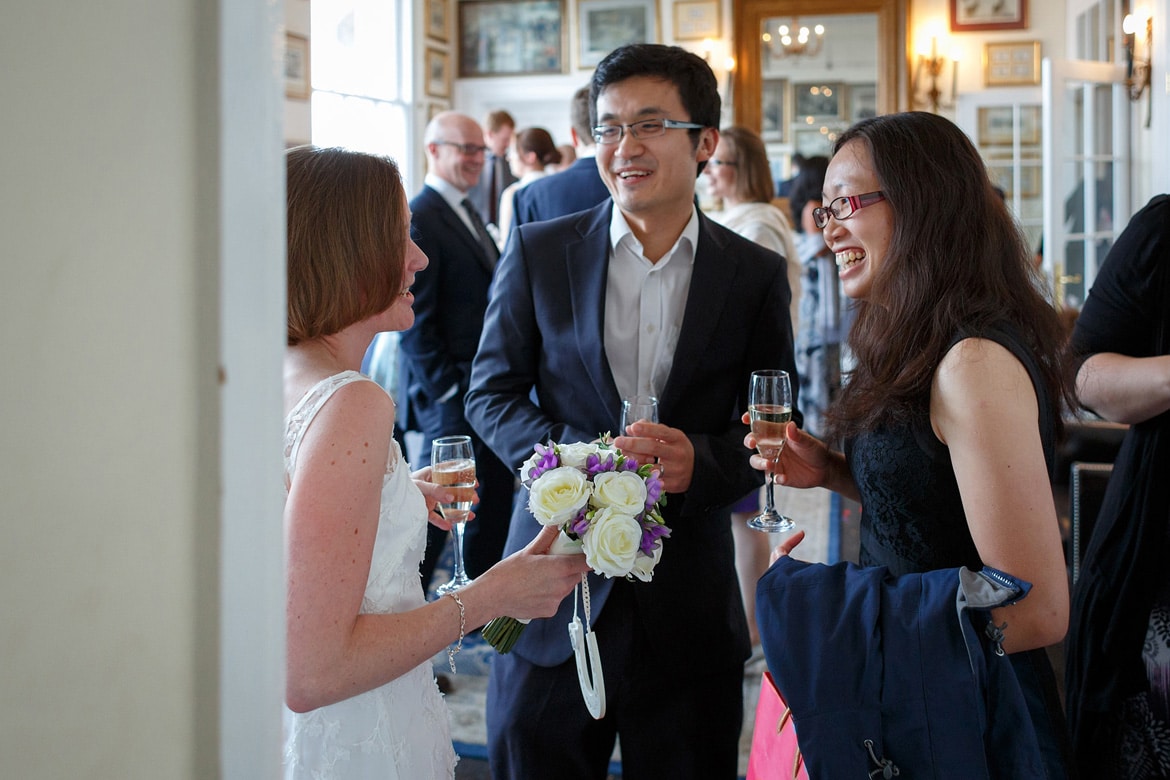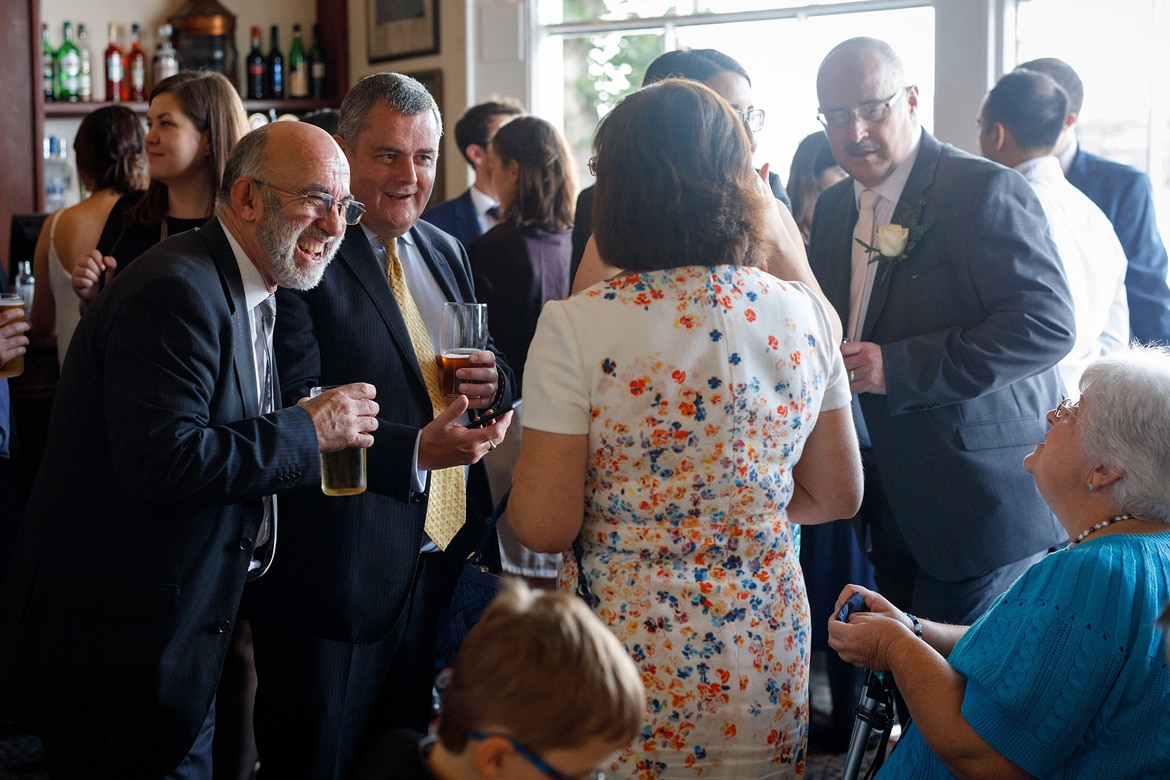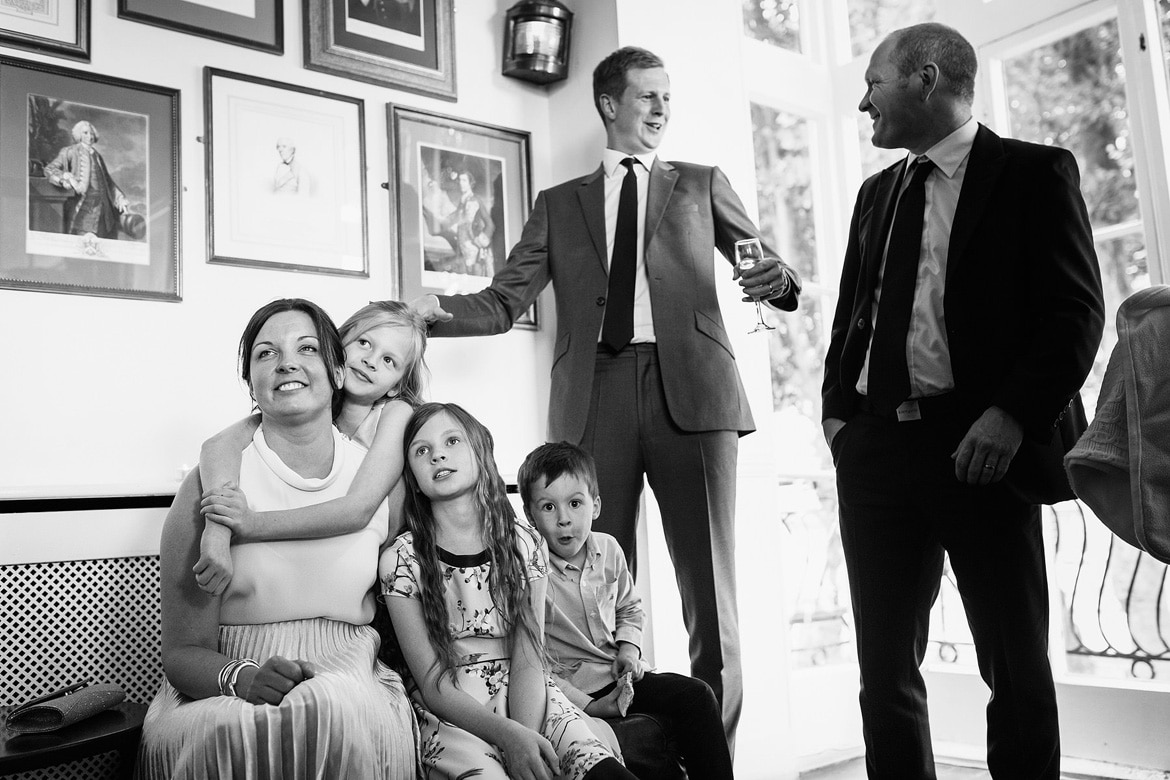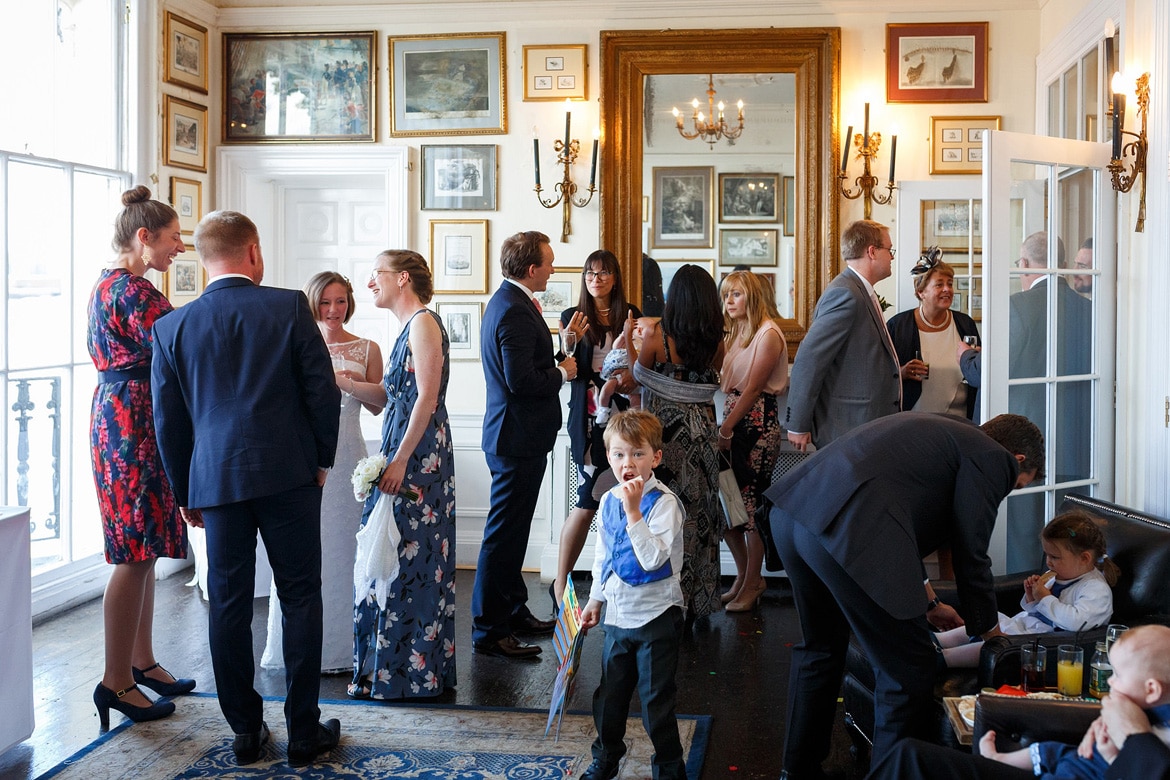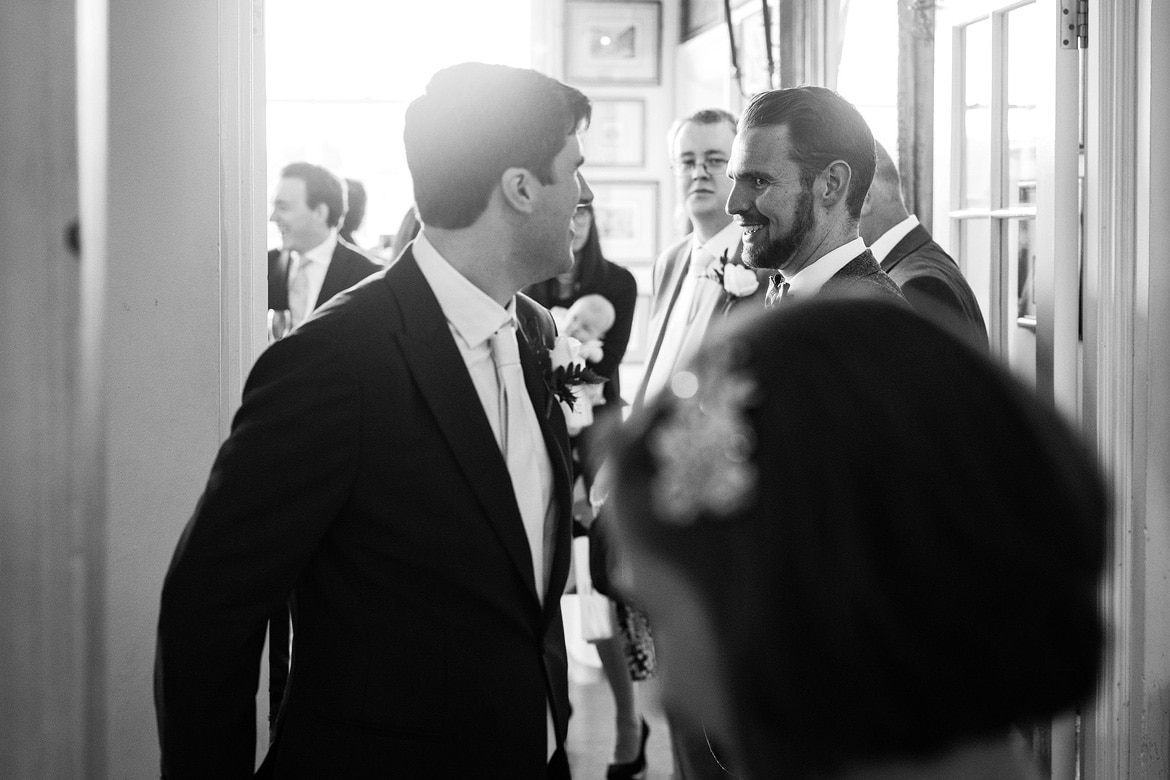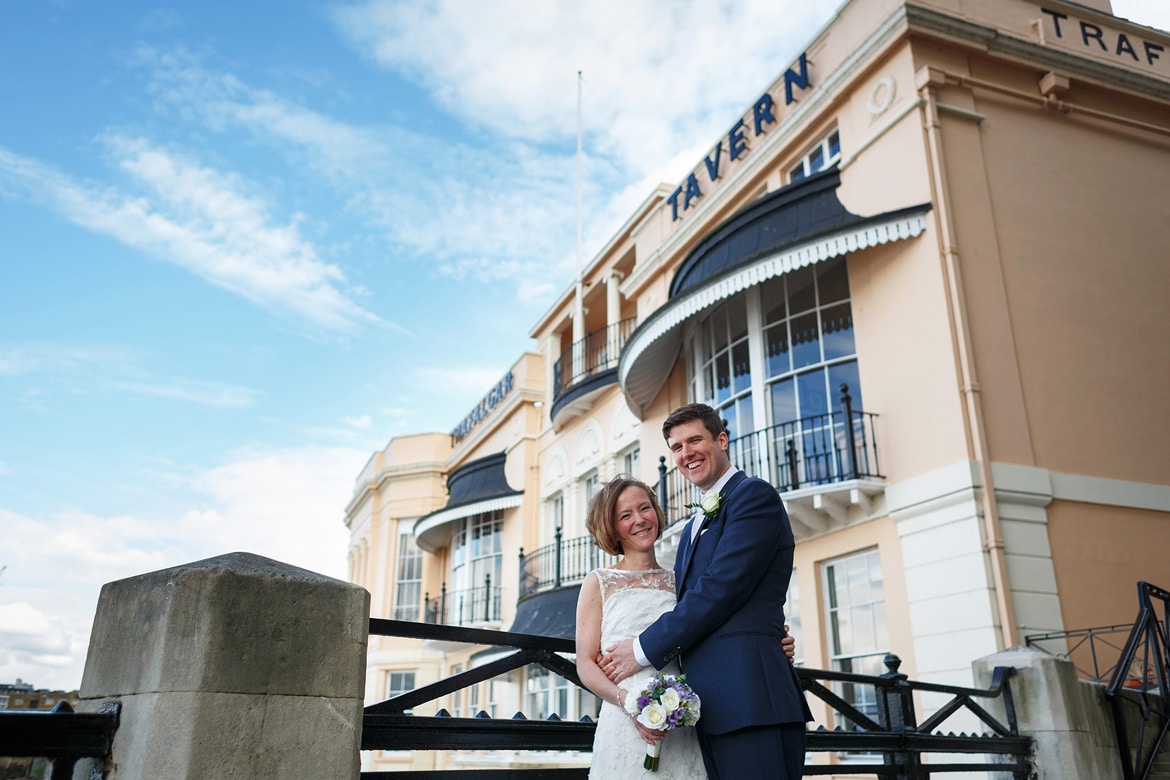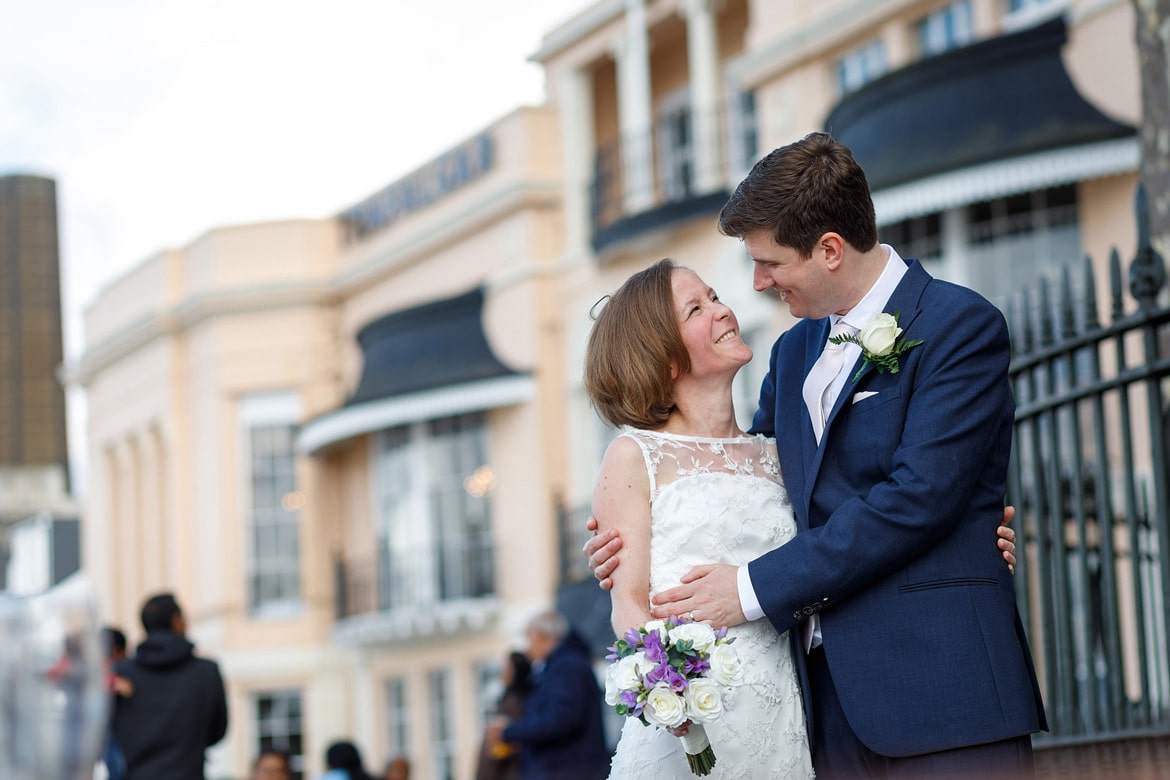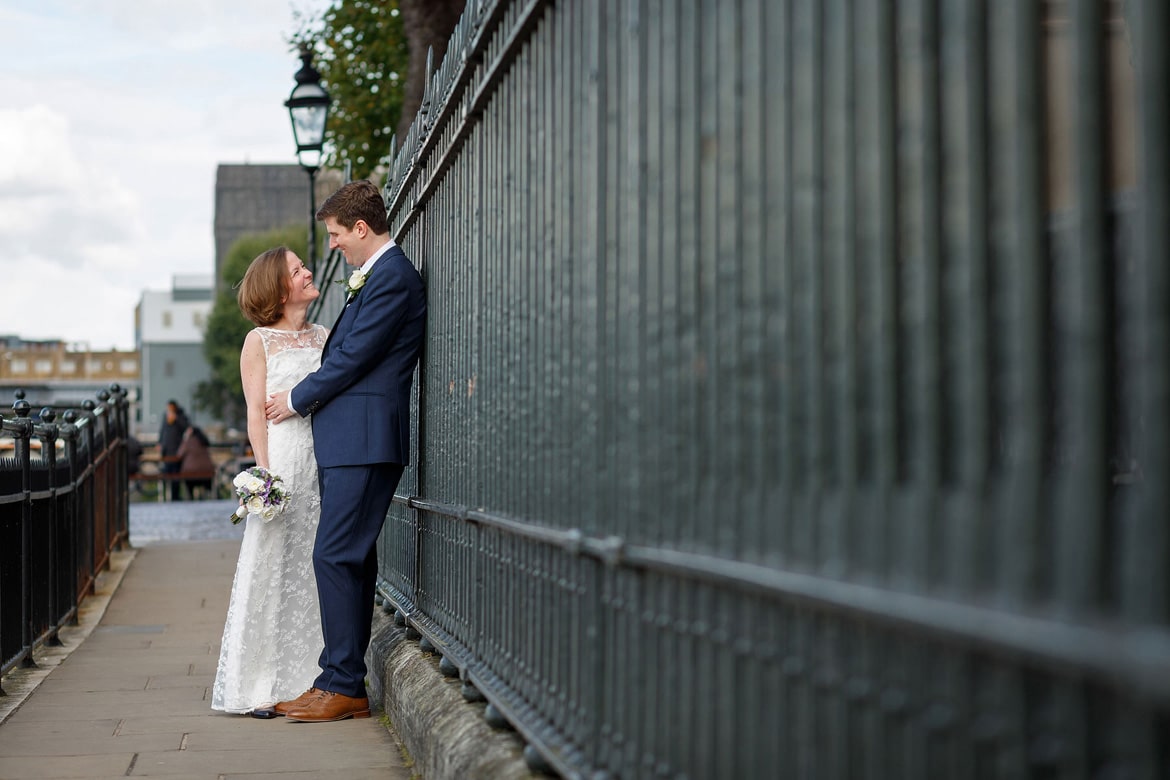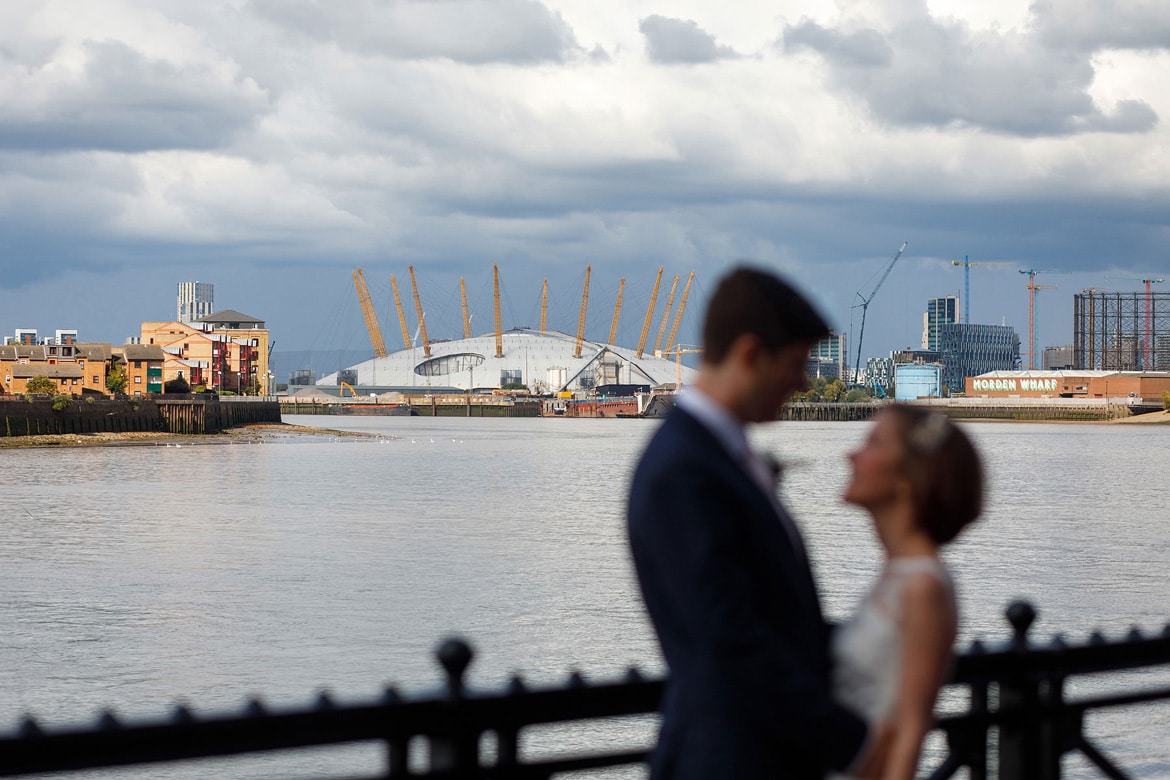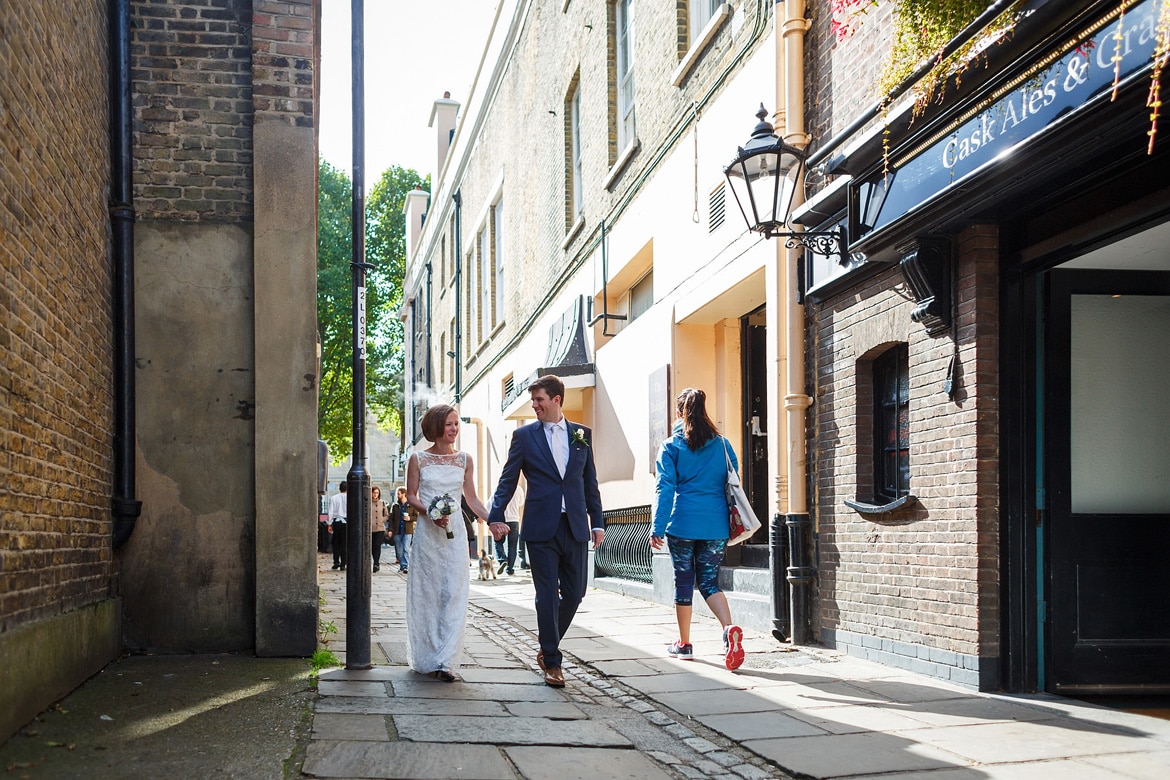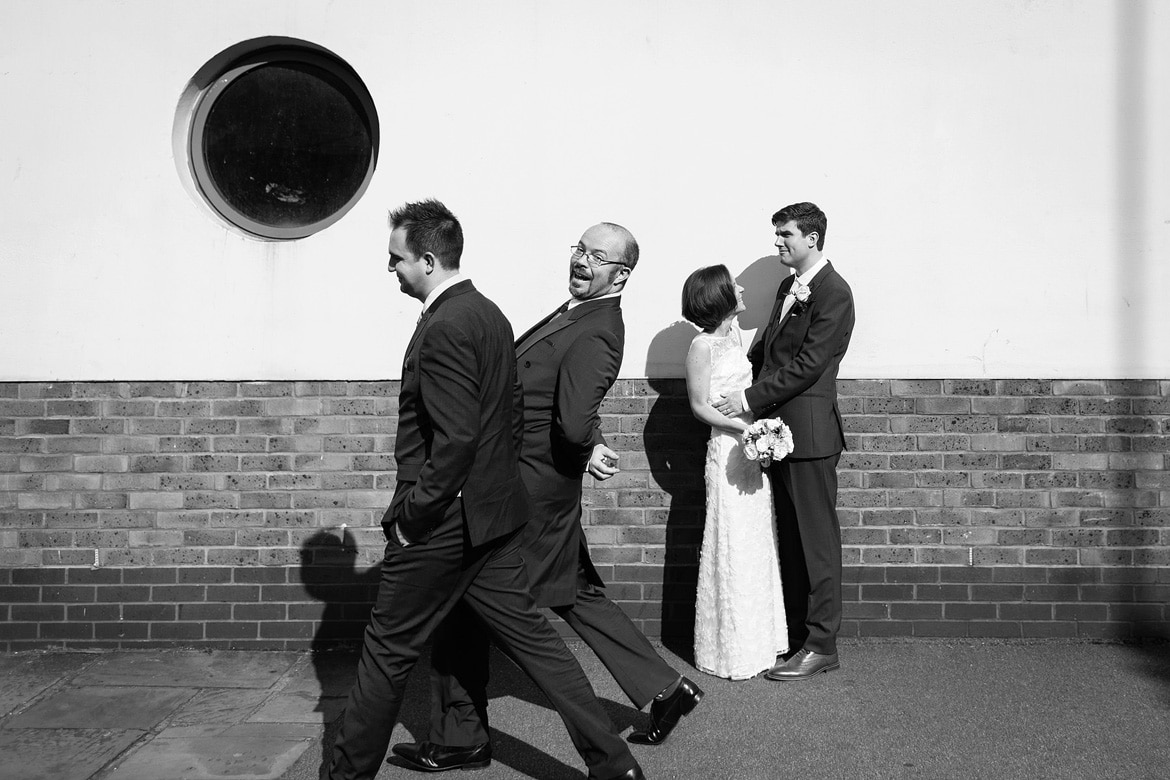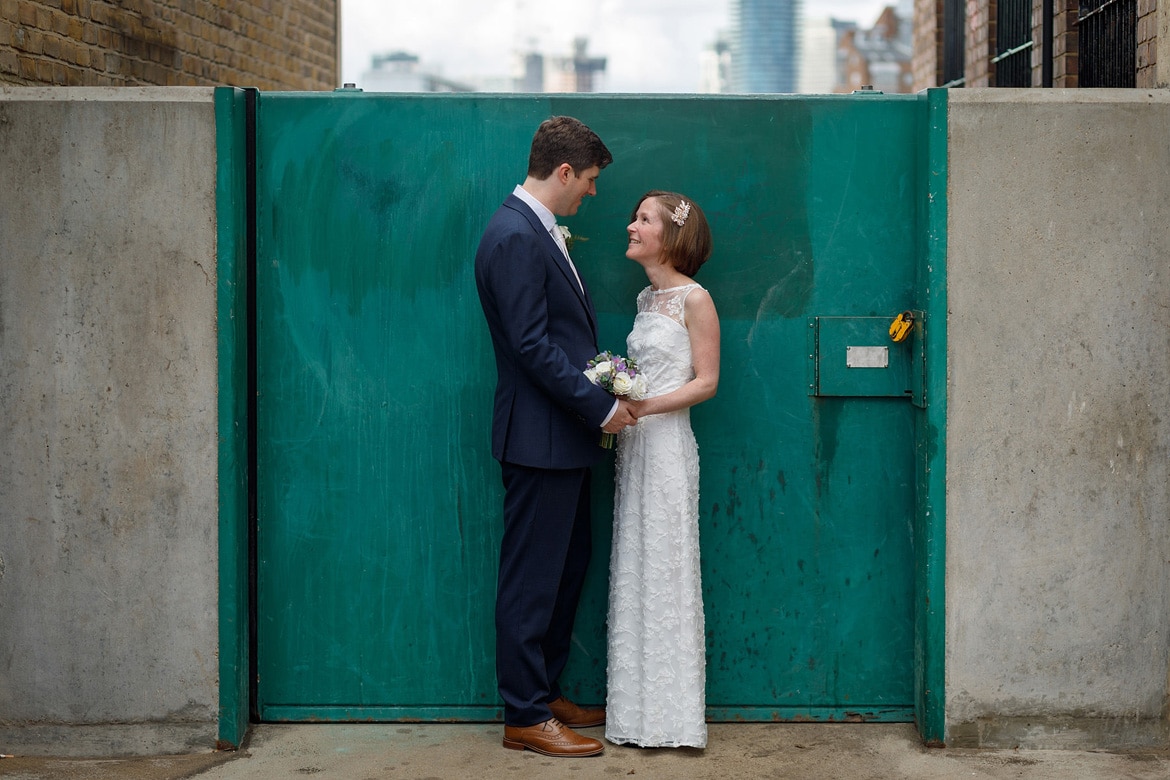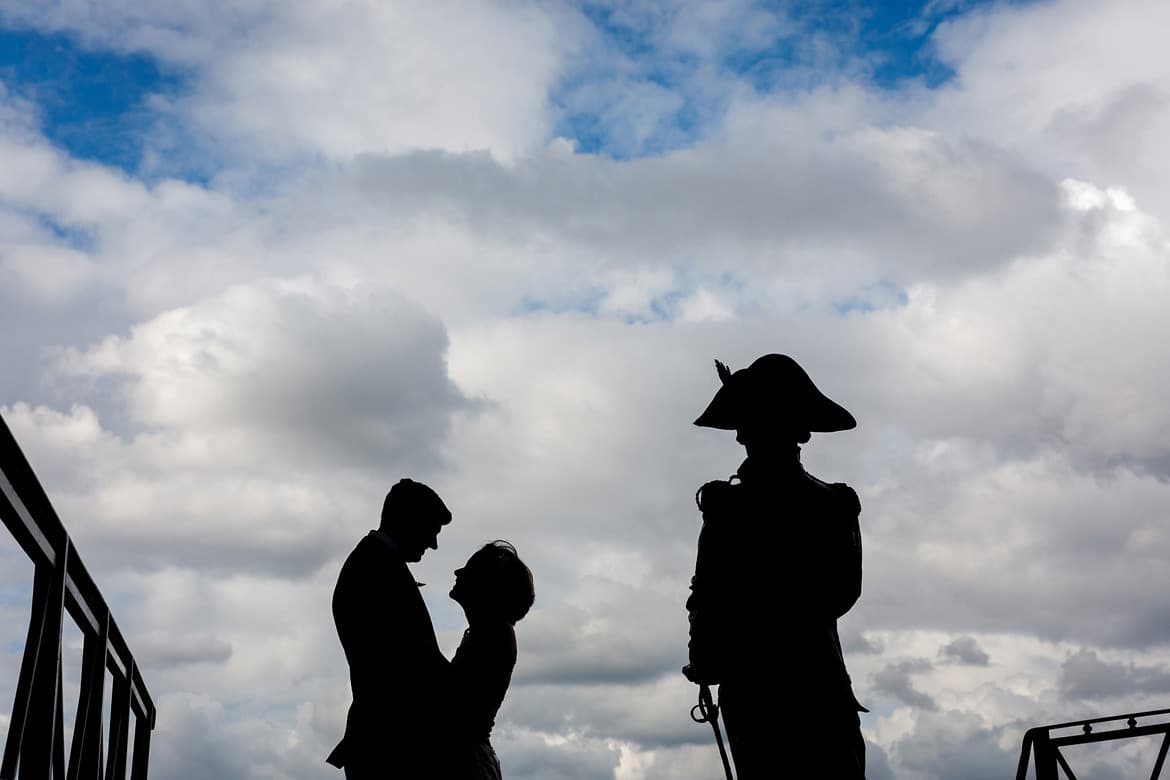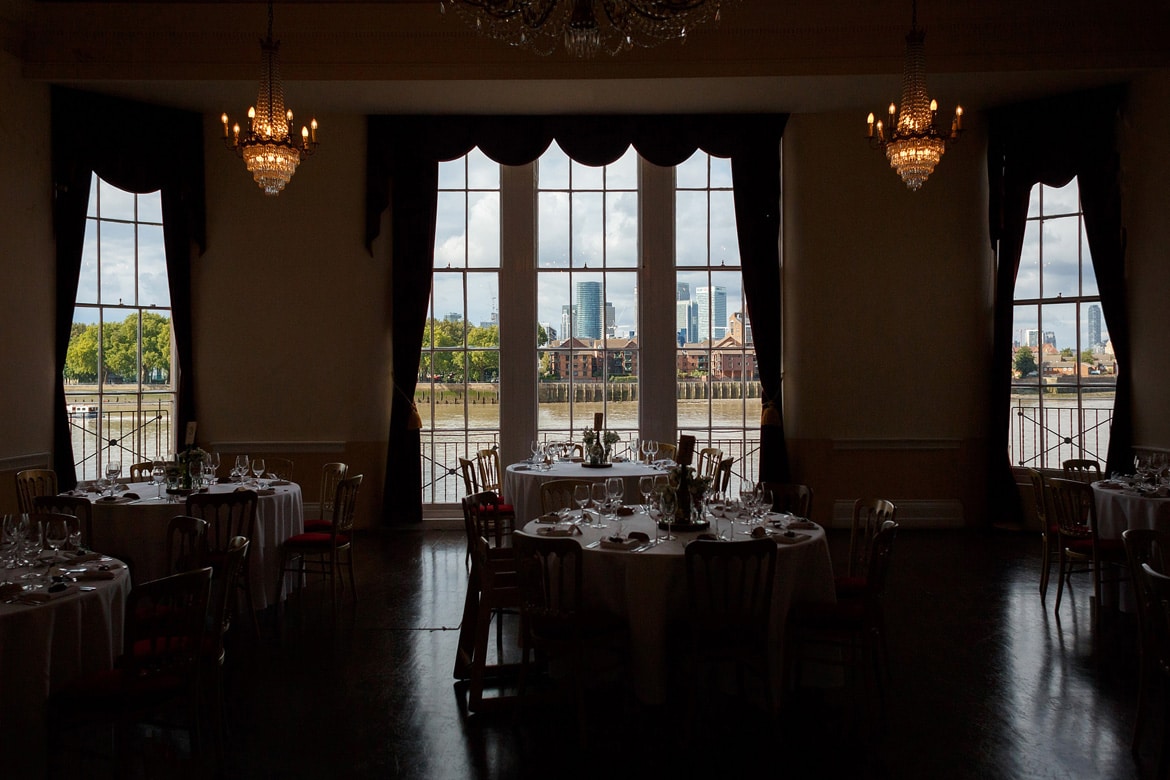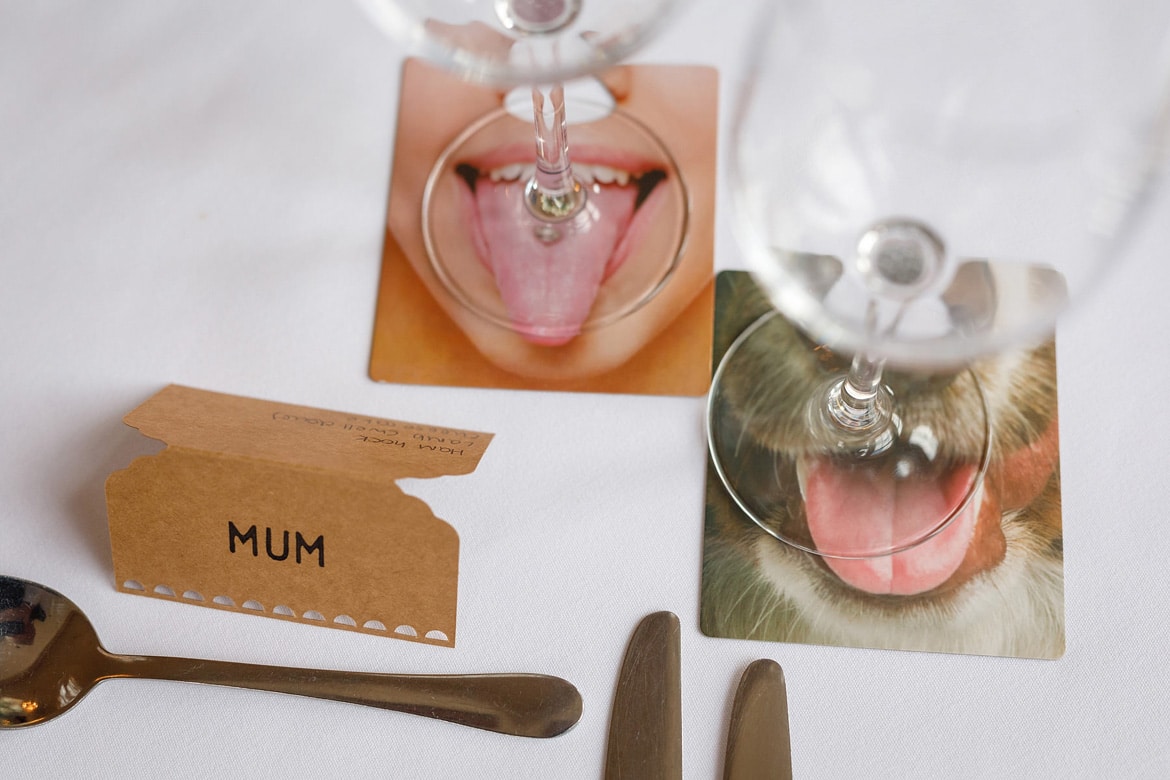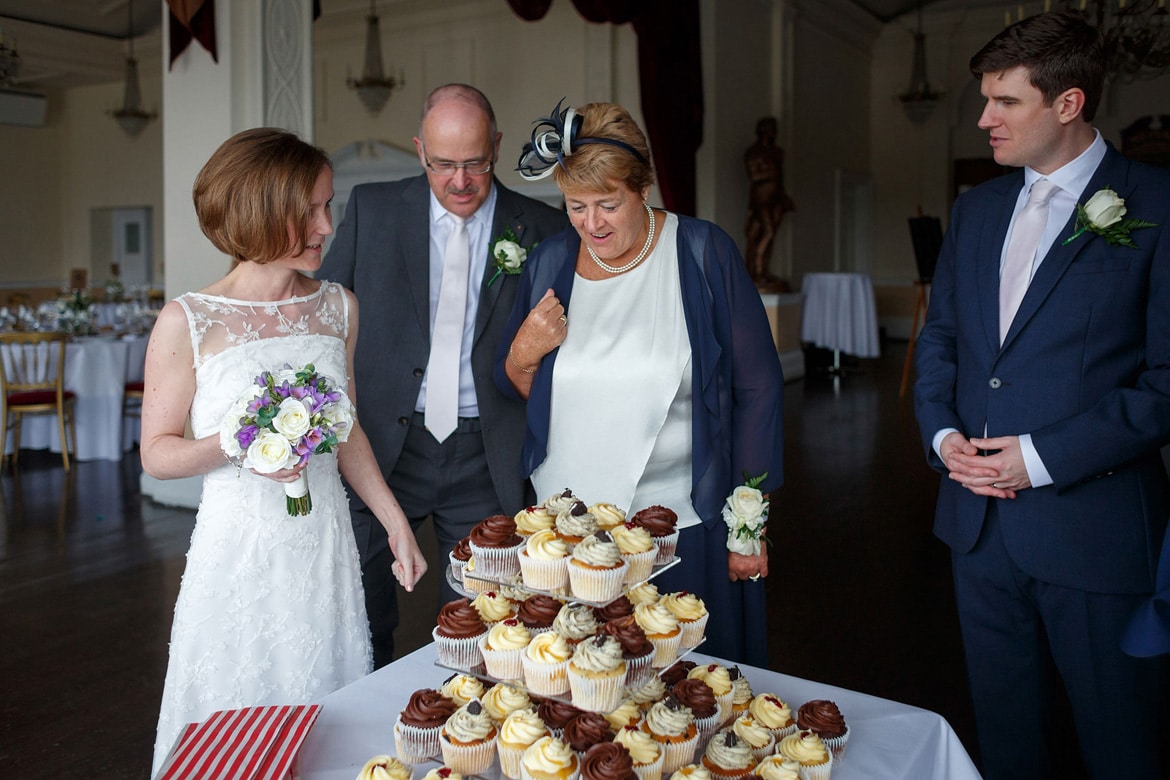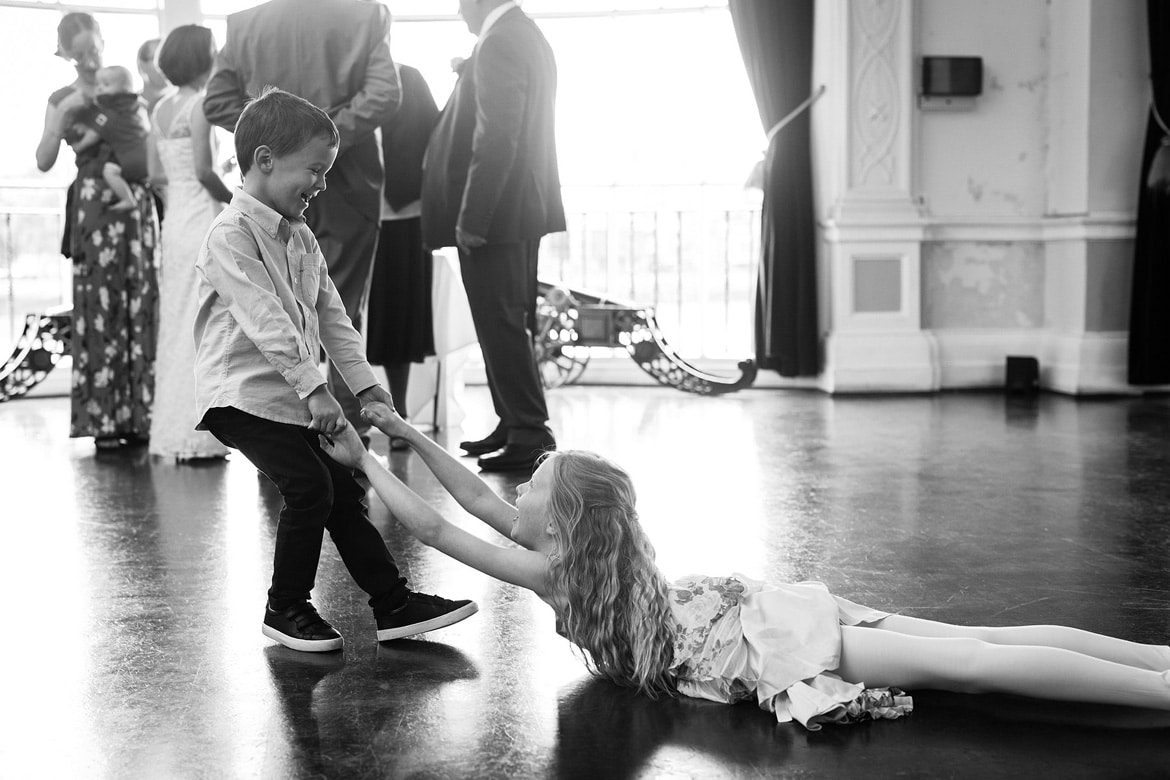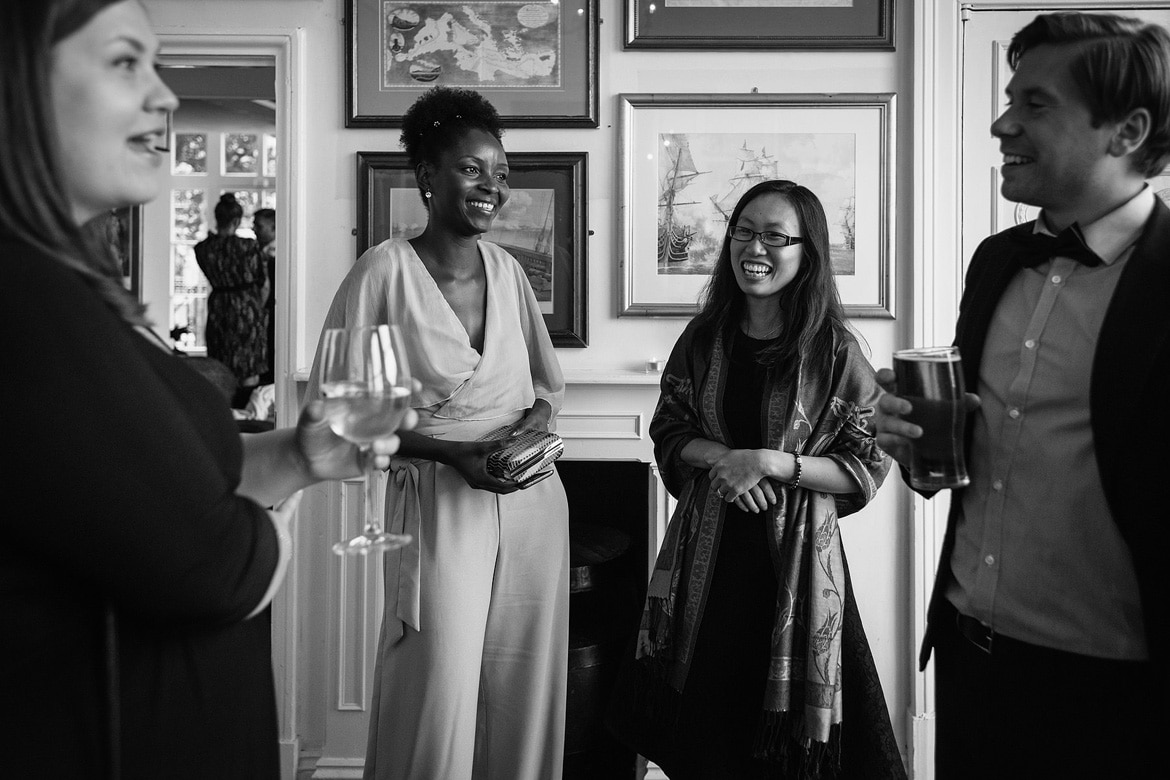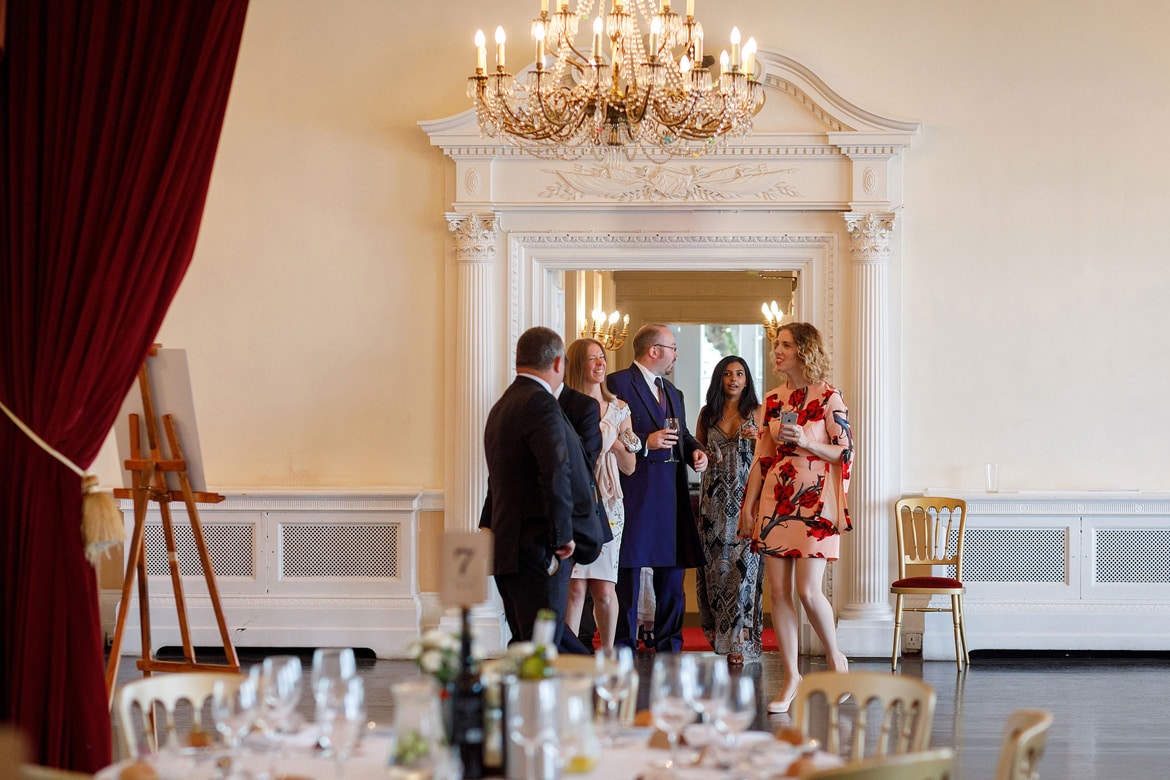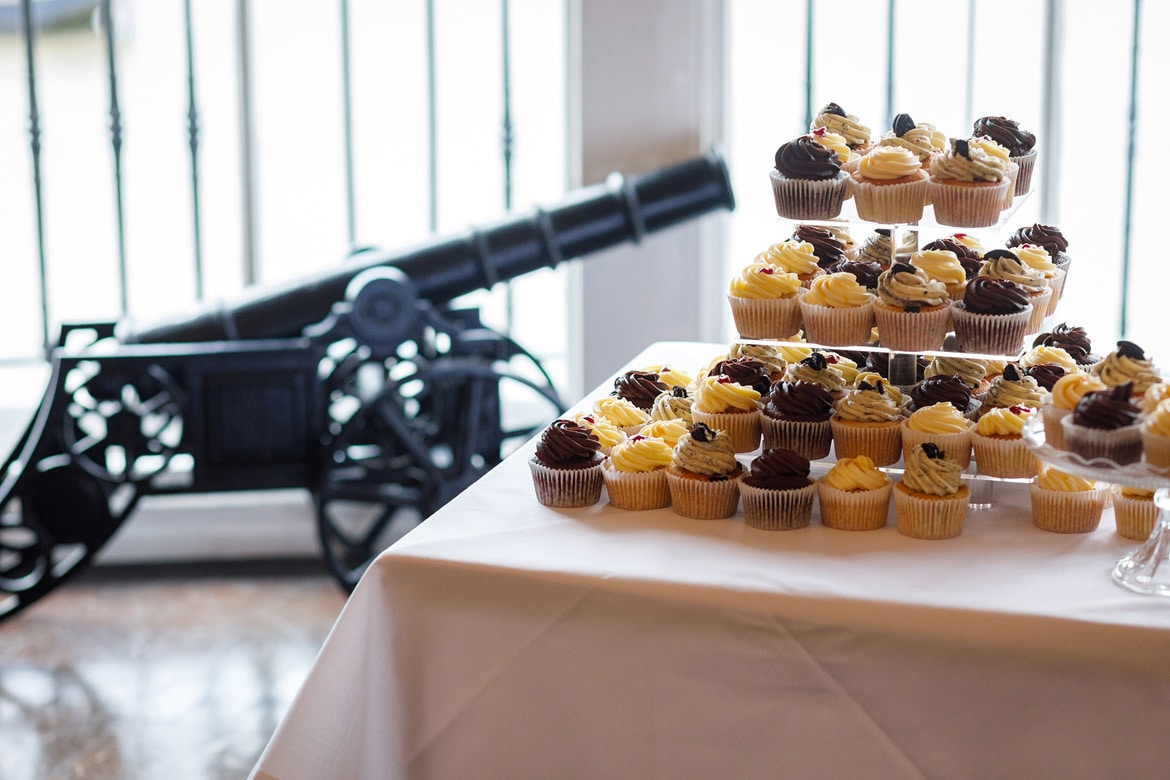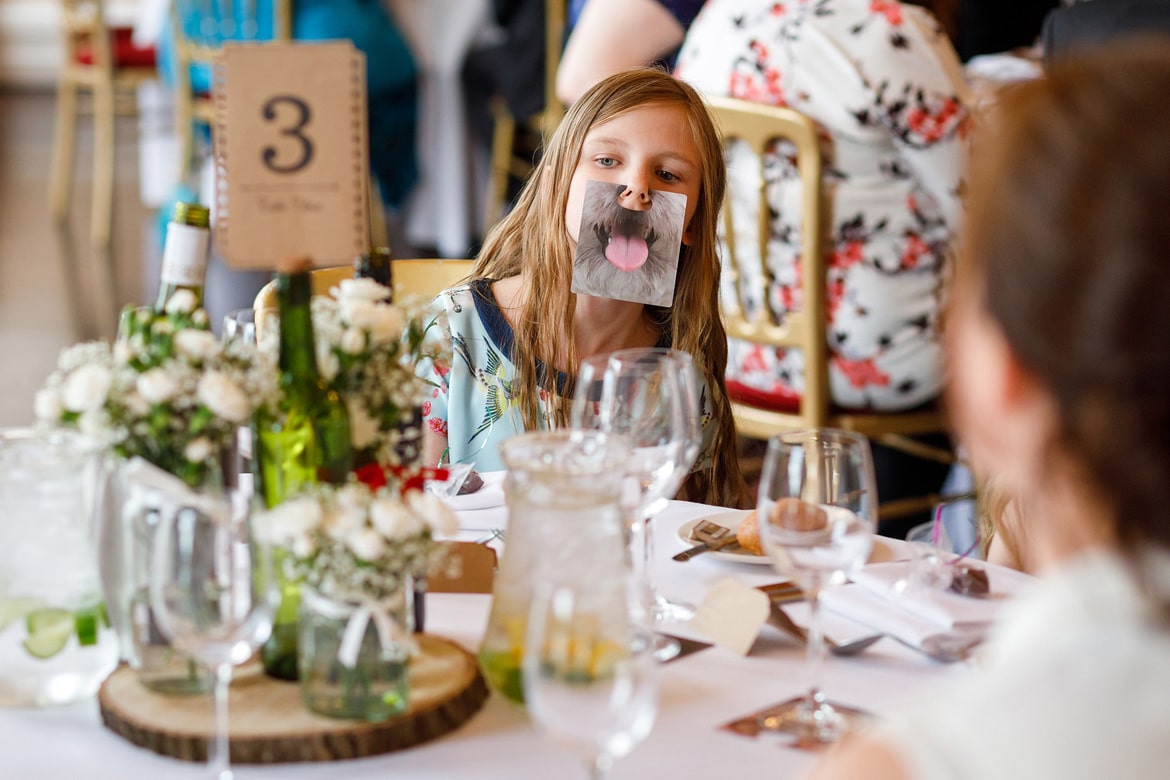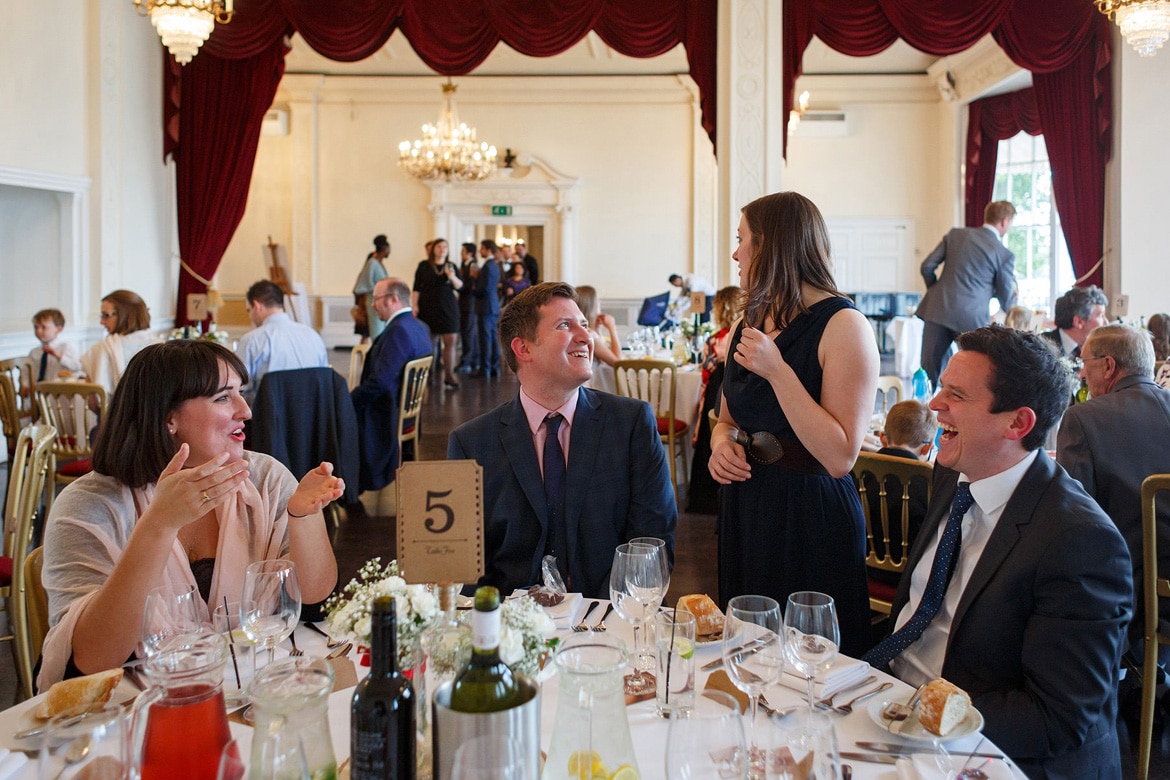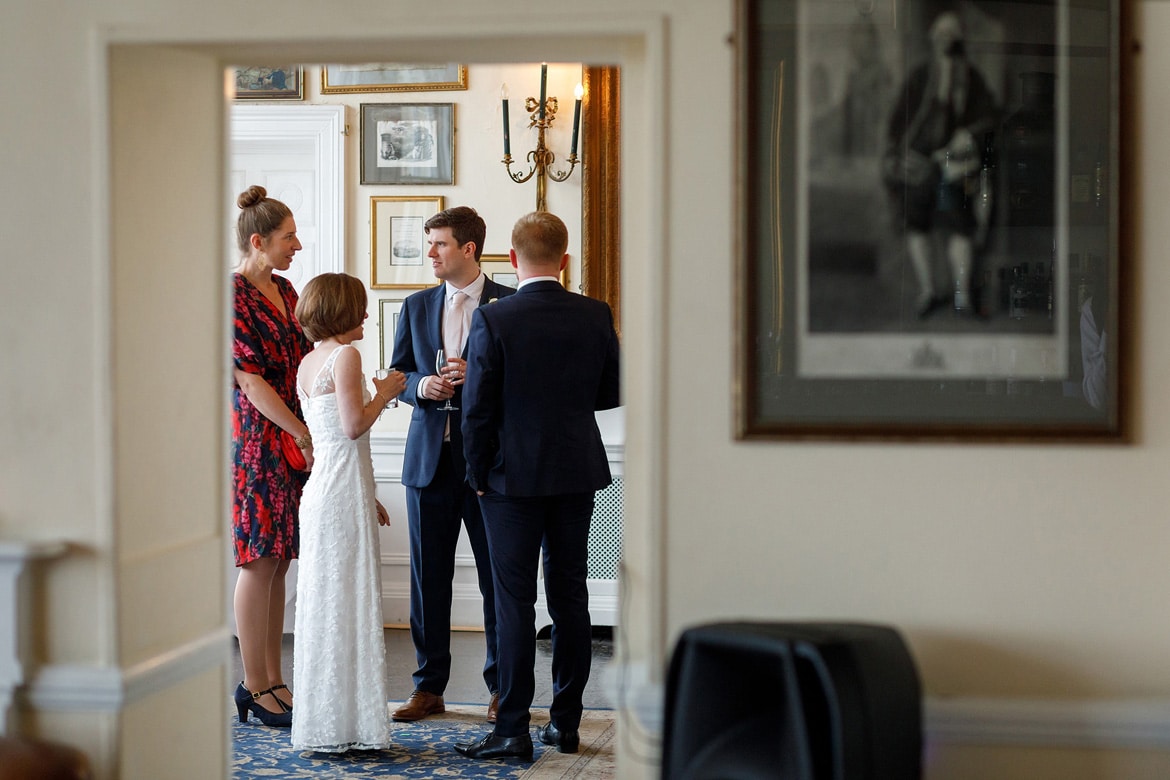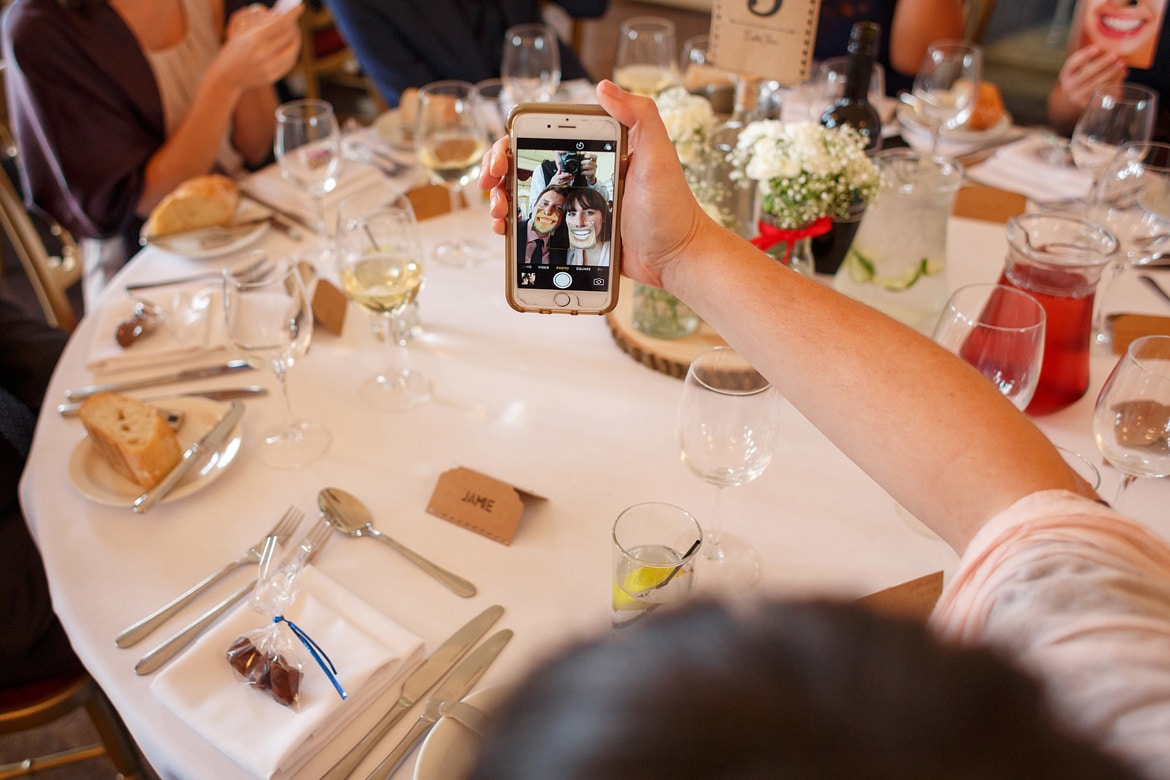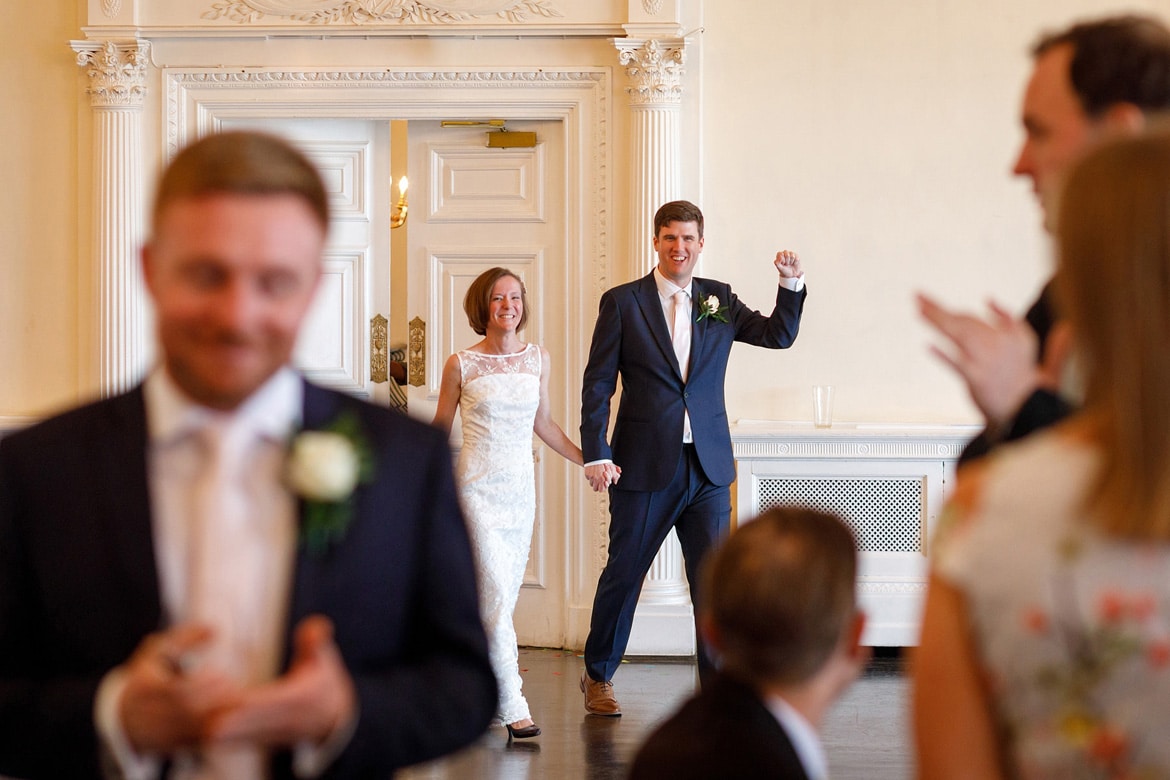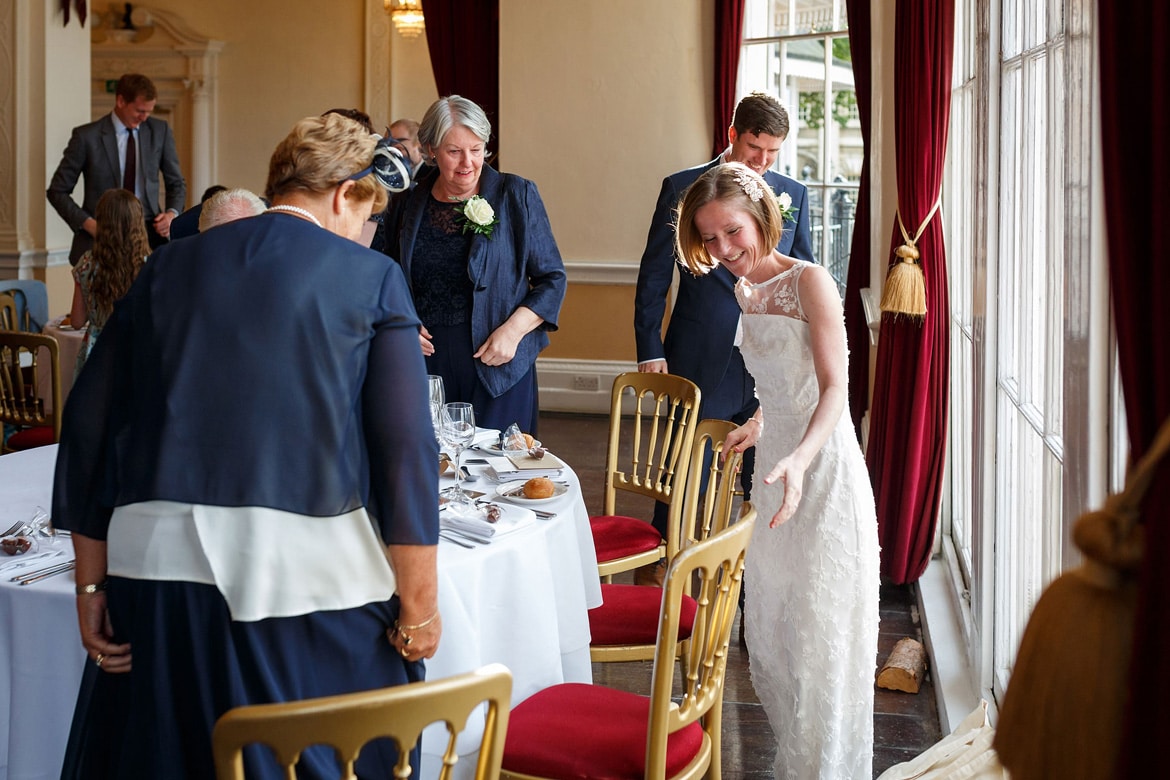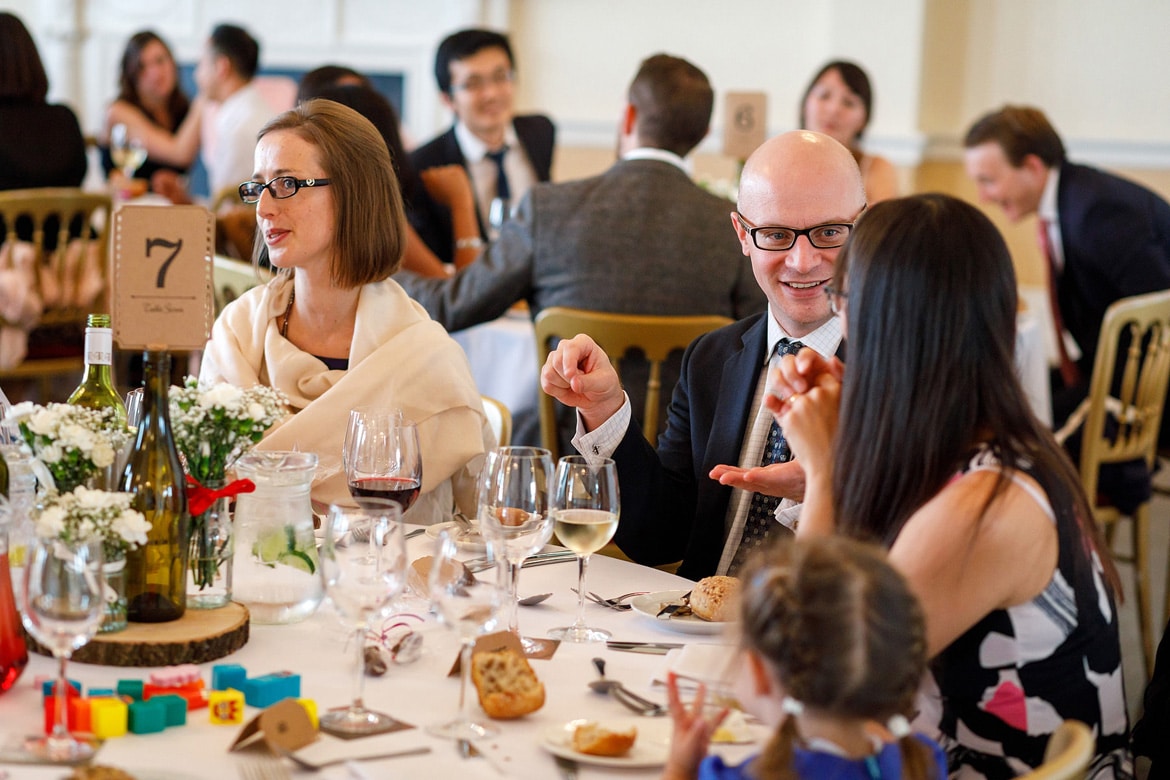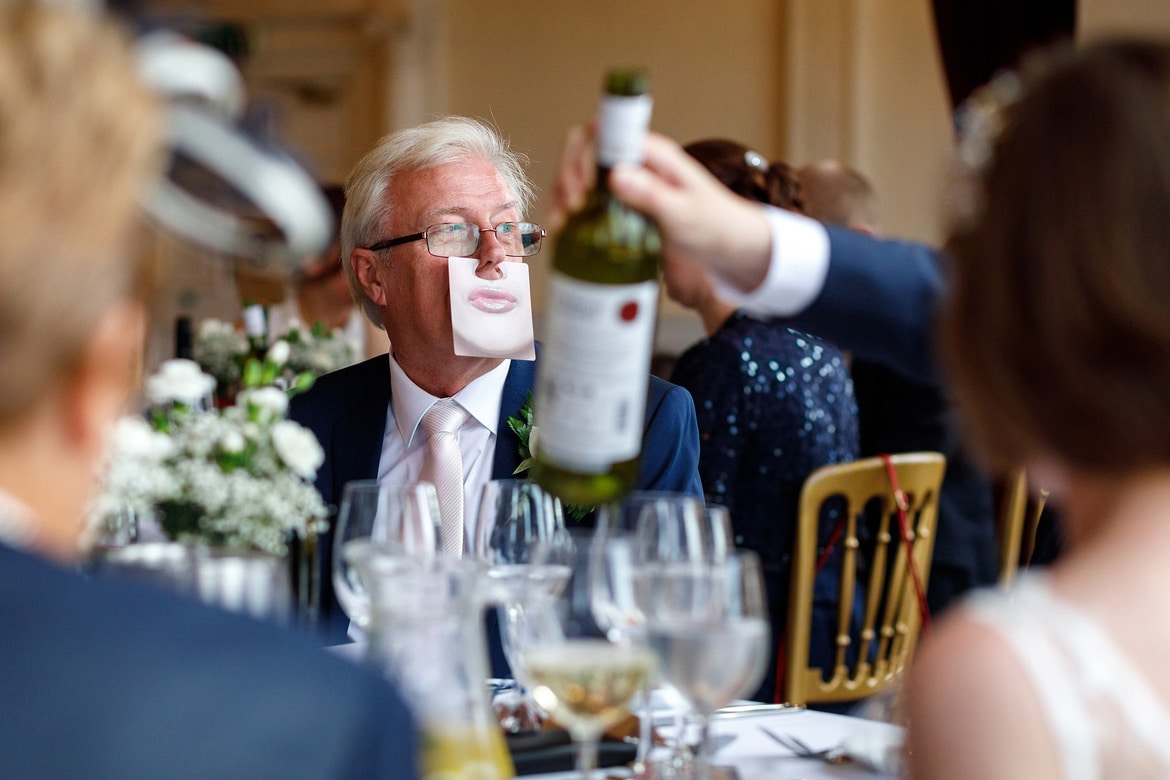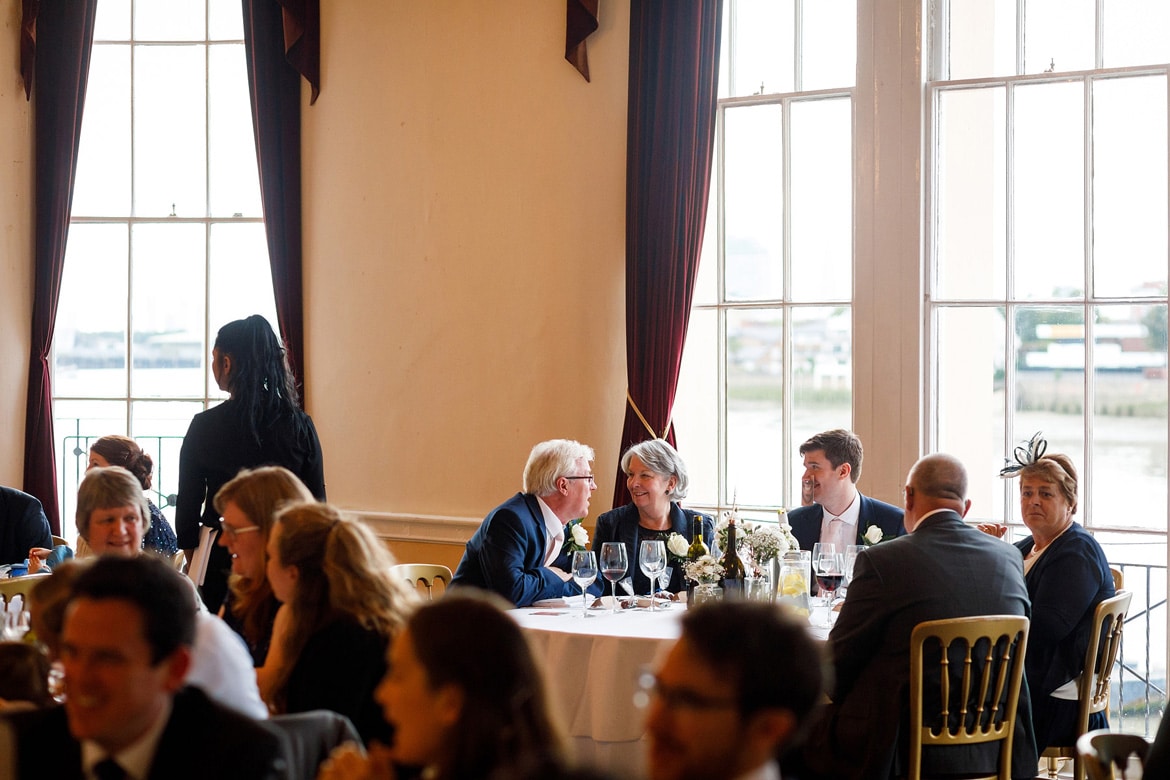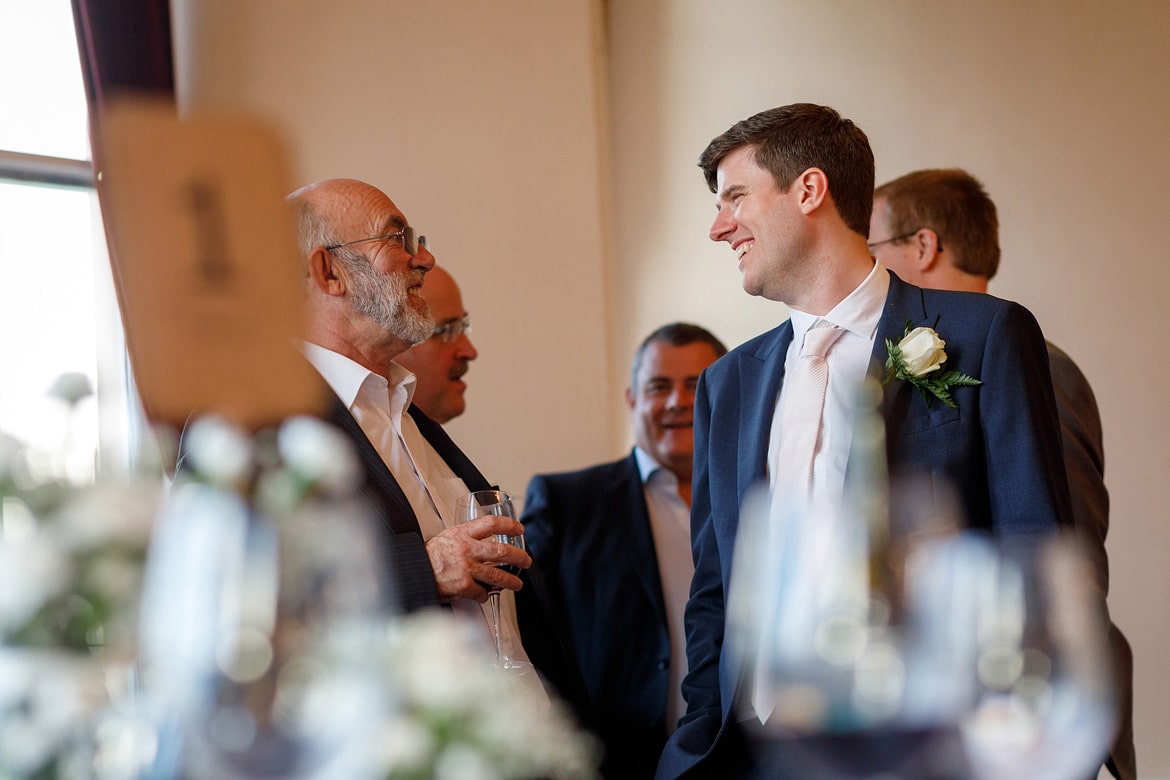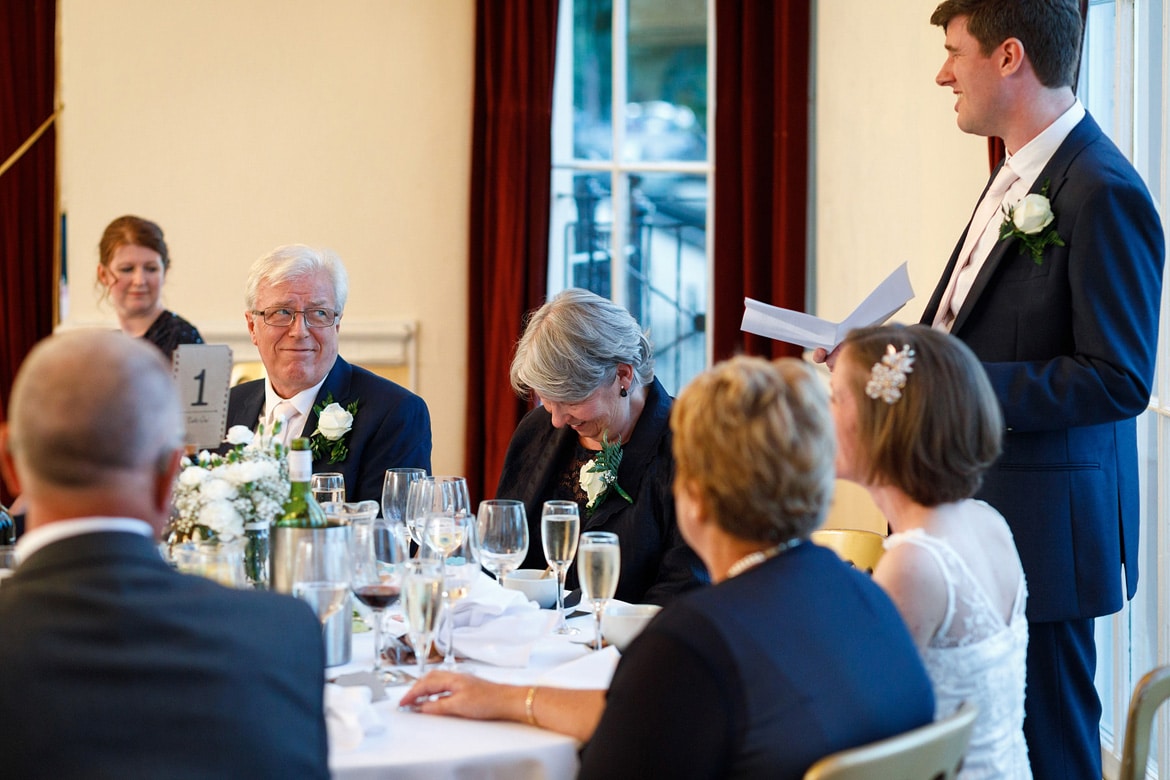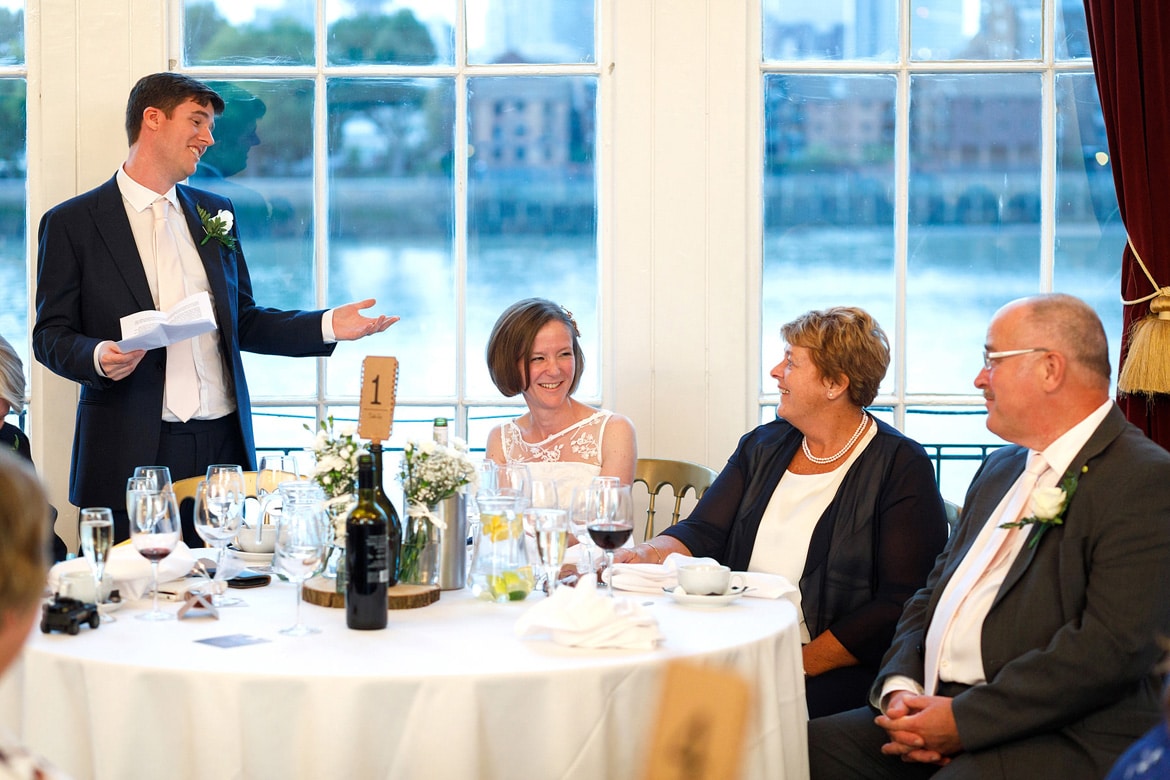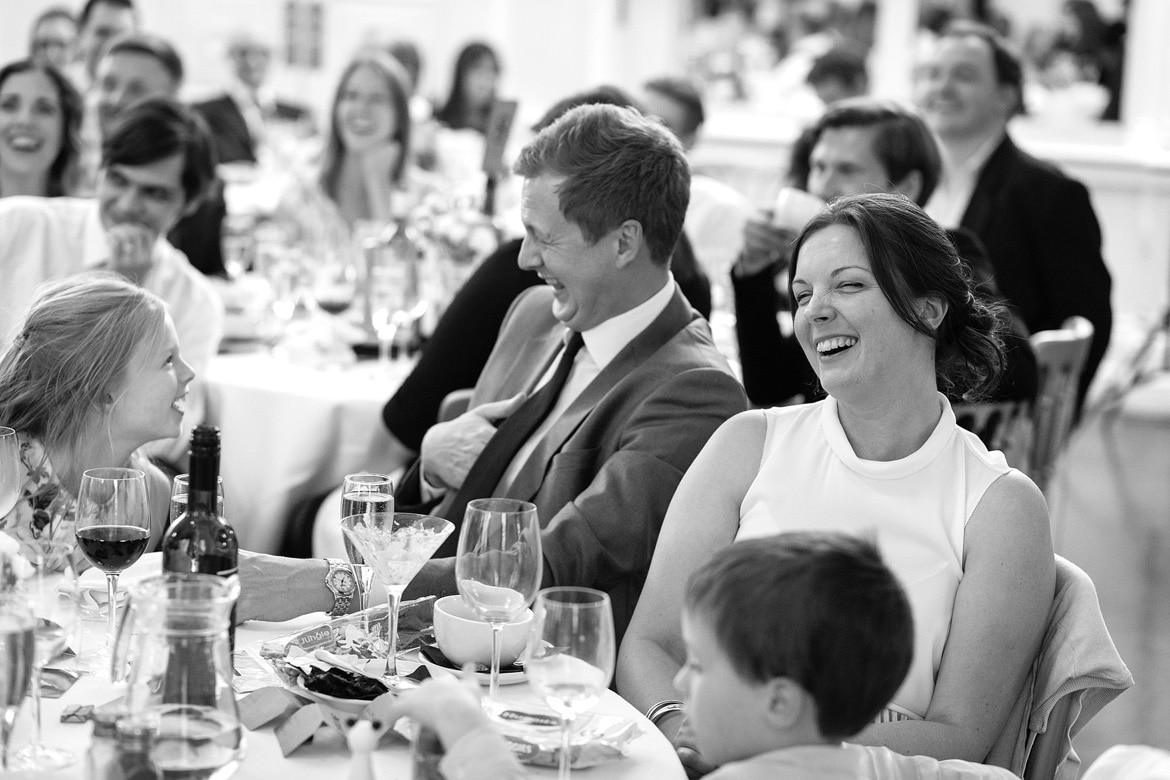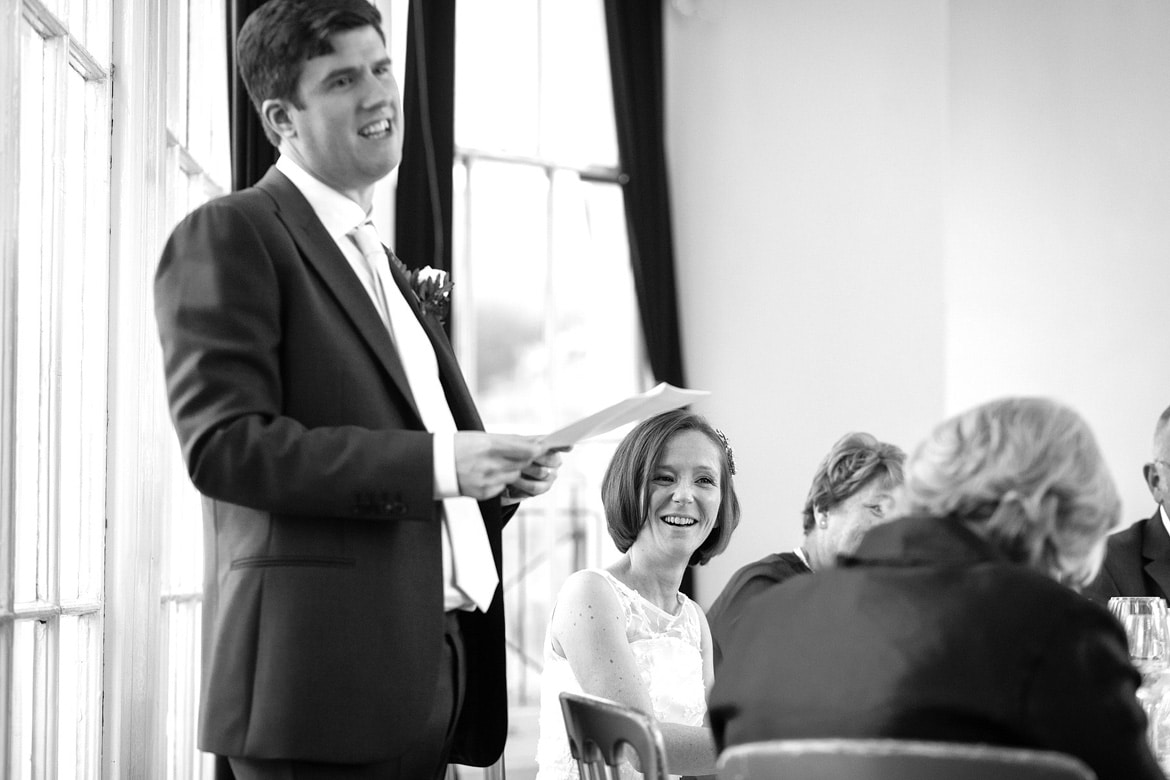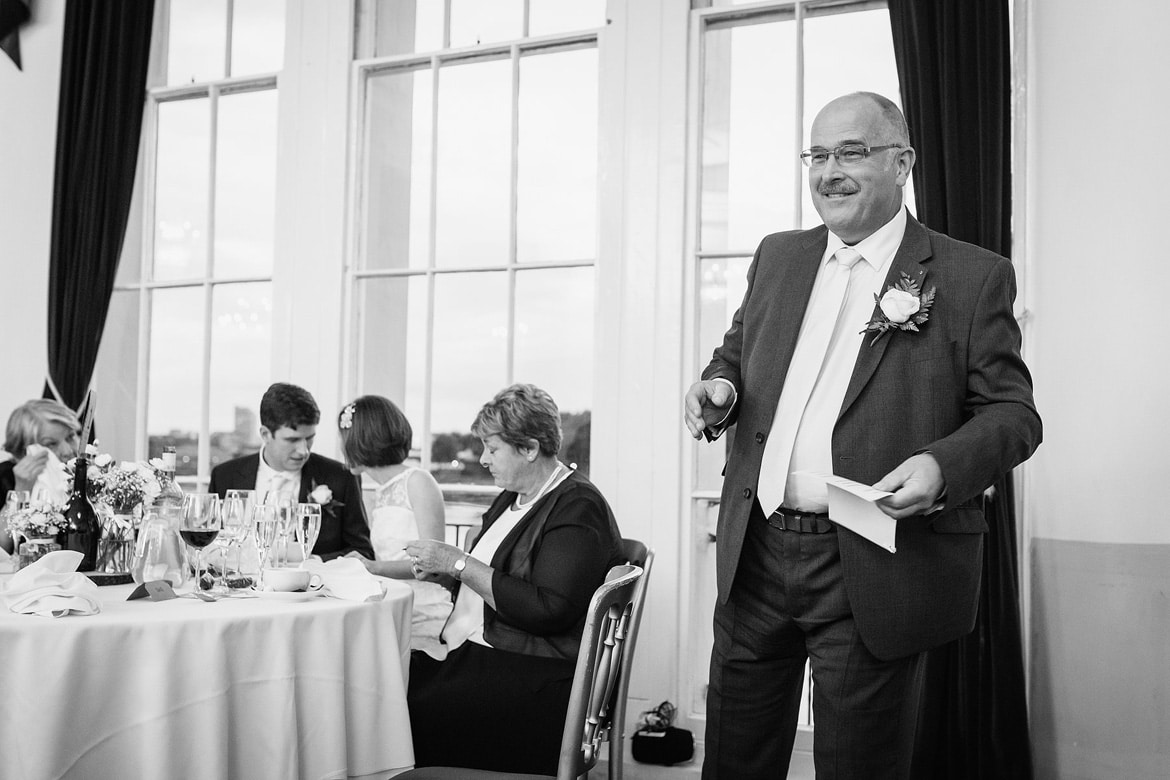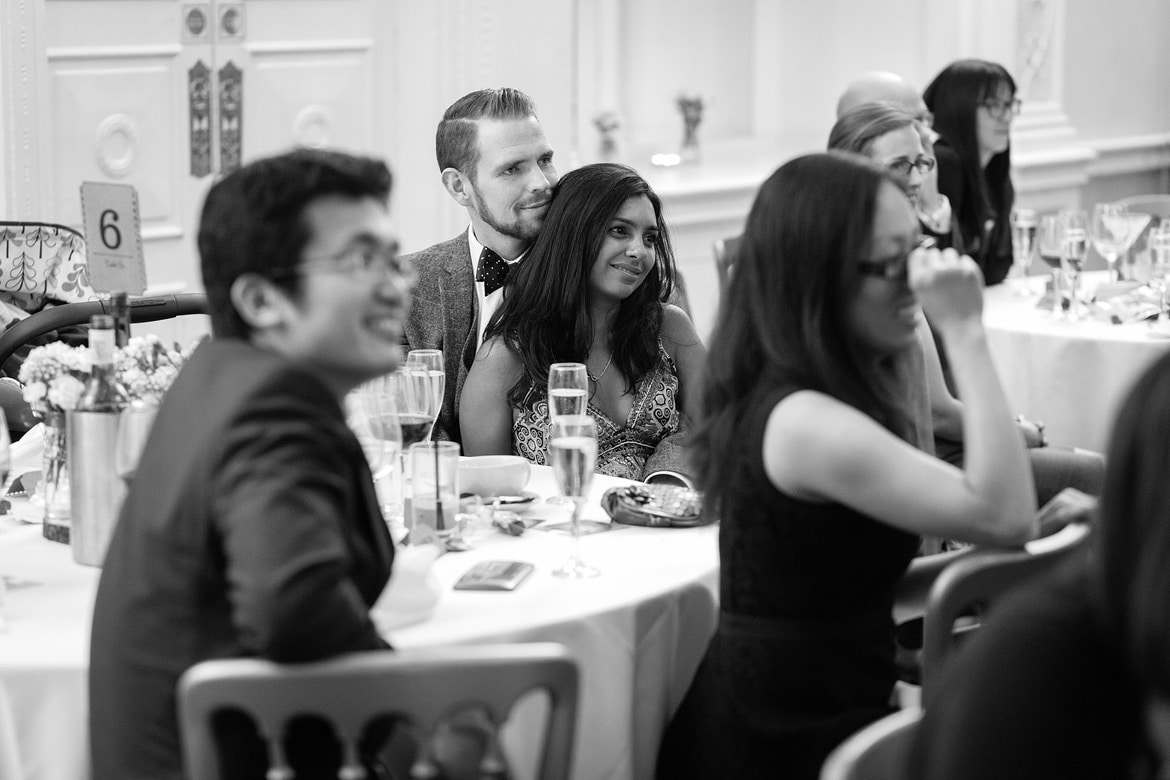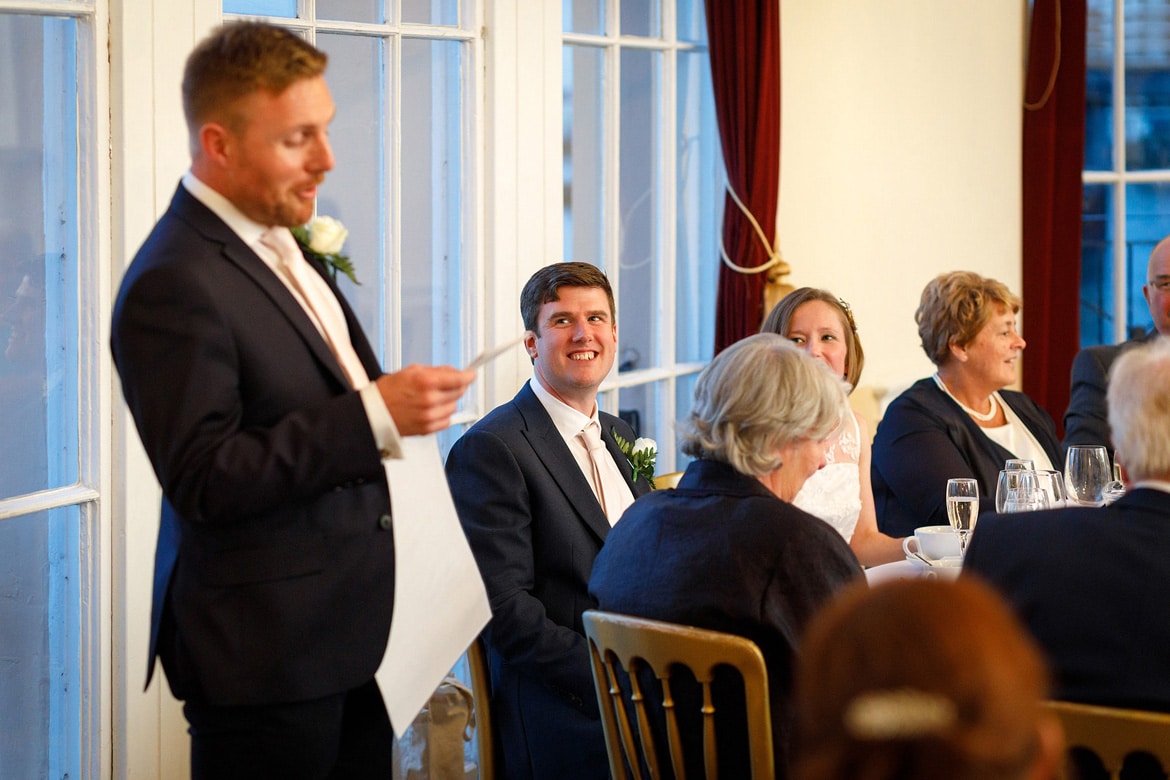 Into the evening
After the speeches, it was straight onto the dance floor lead out by Susie and Steve's first dance. Kudos to the DJ, the floor was busy all night!
Congrats Susie and Steve!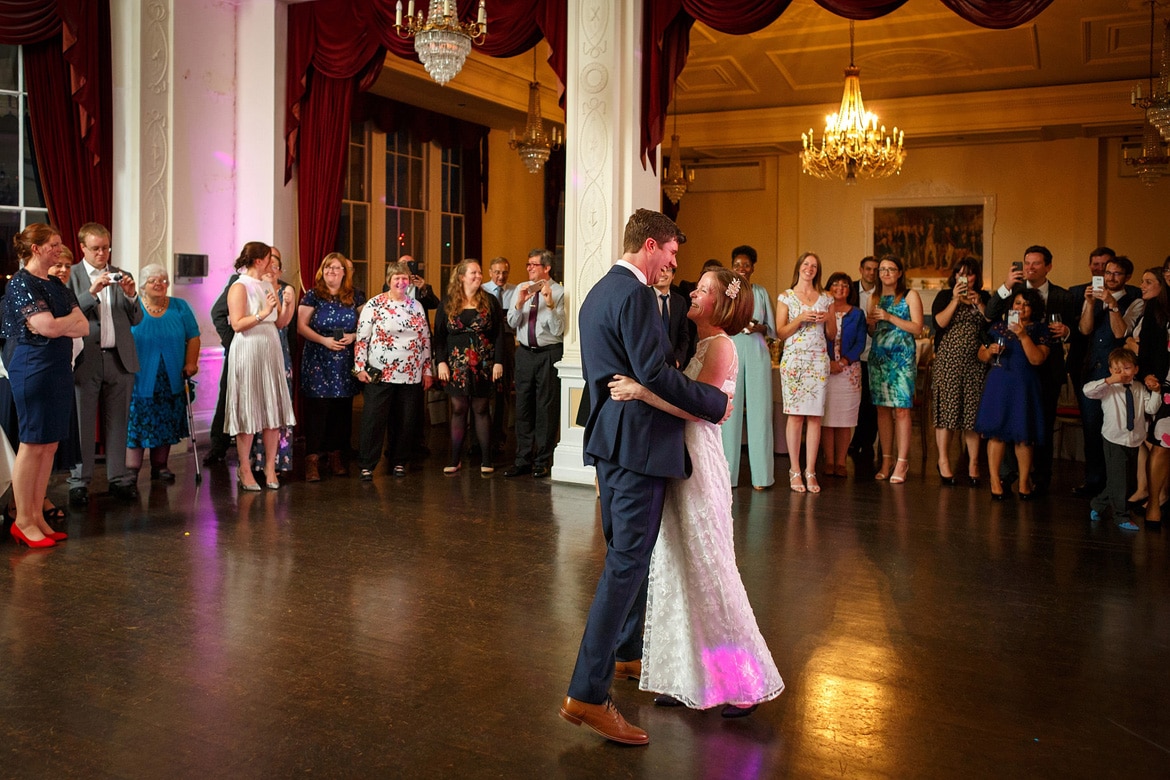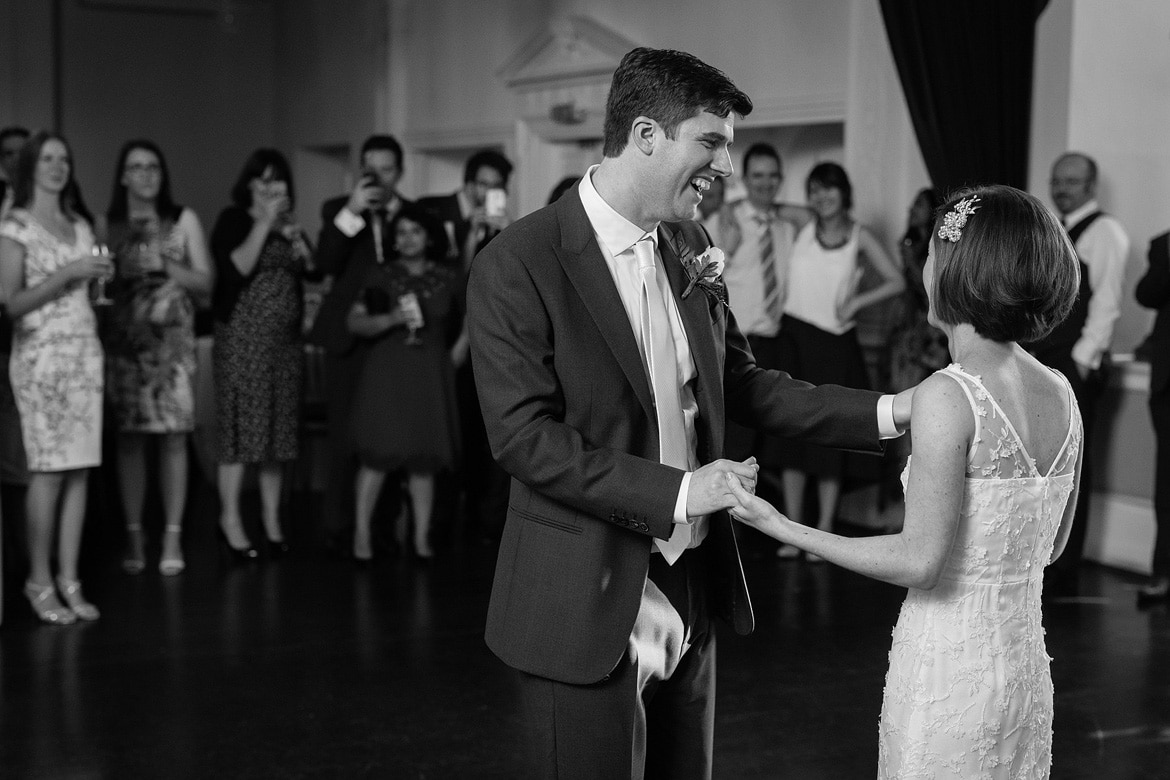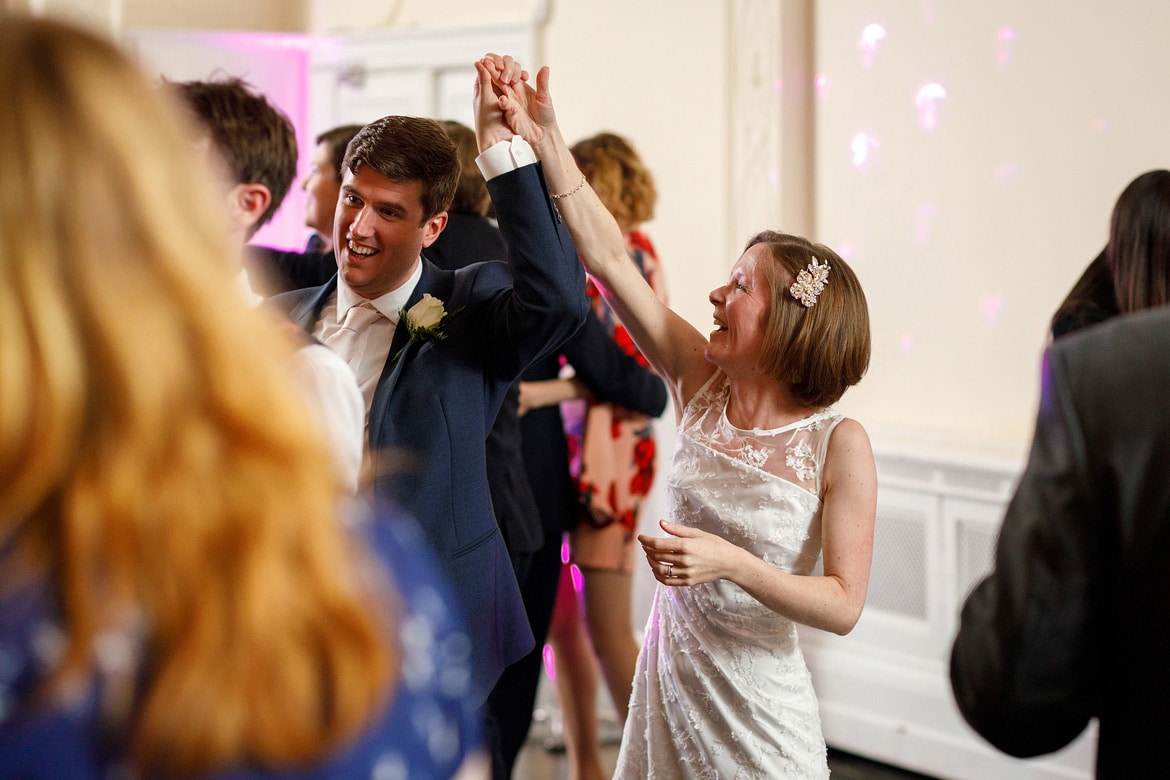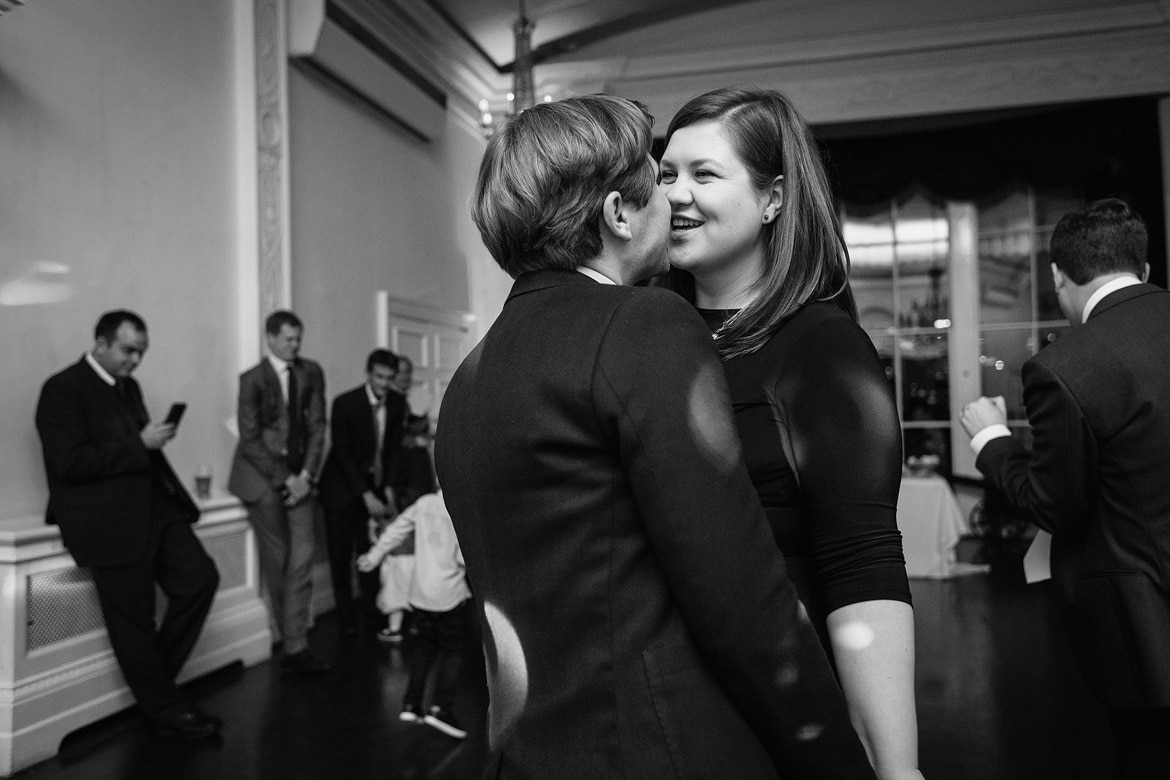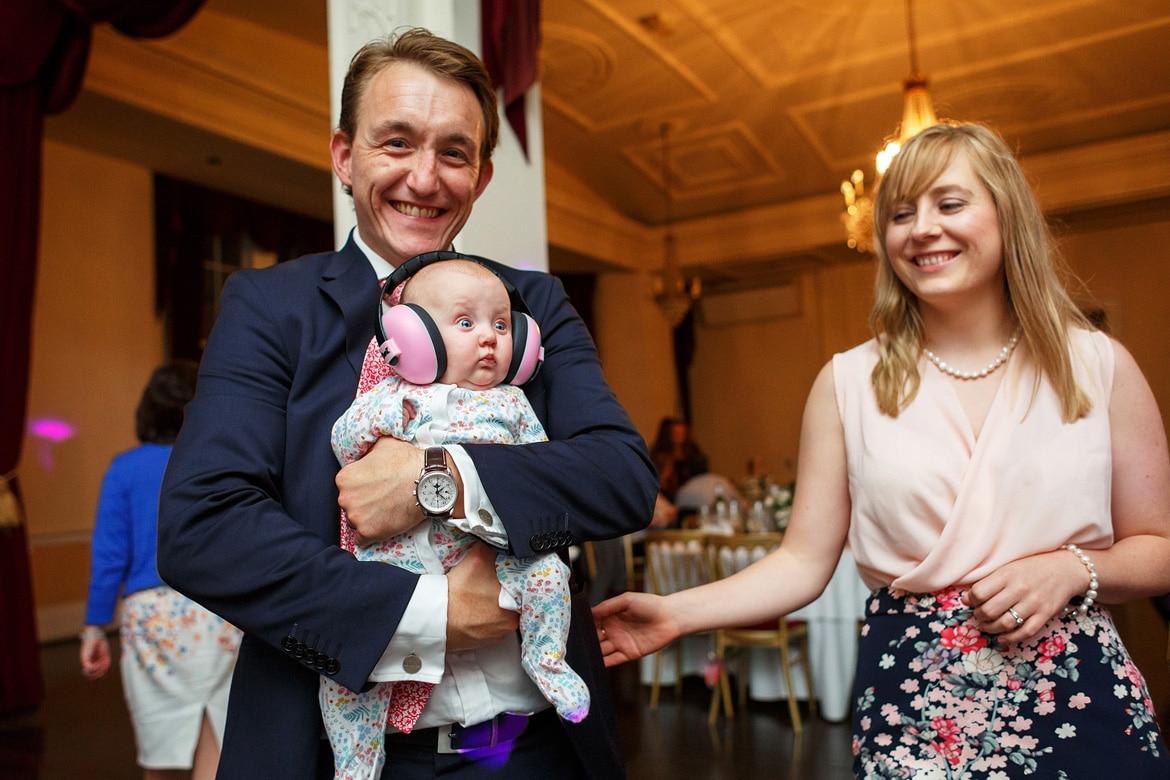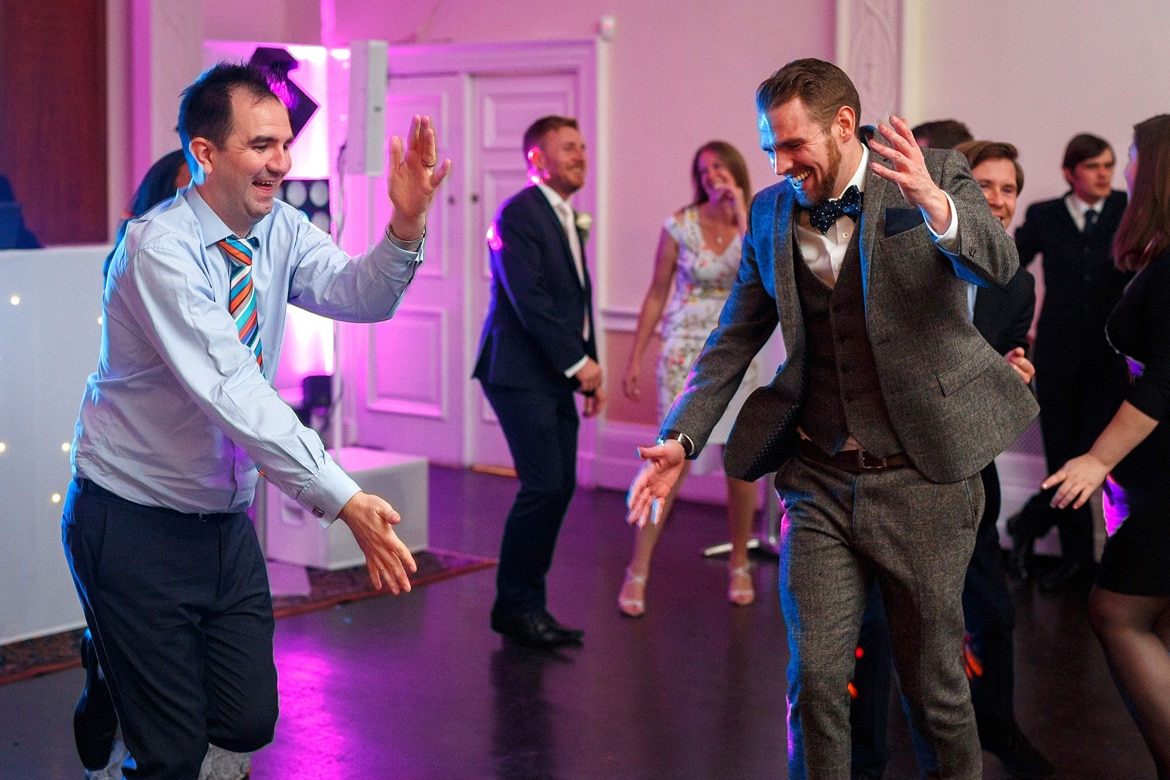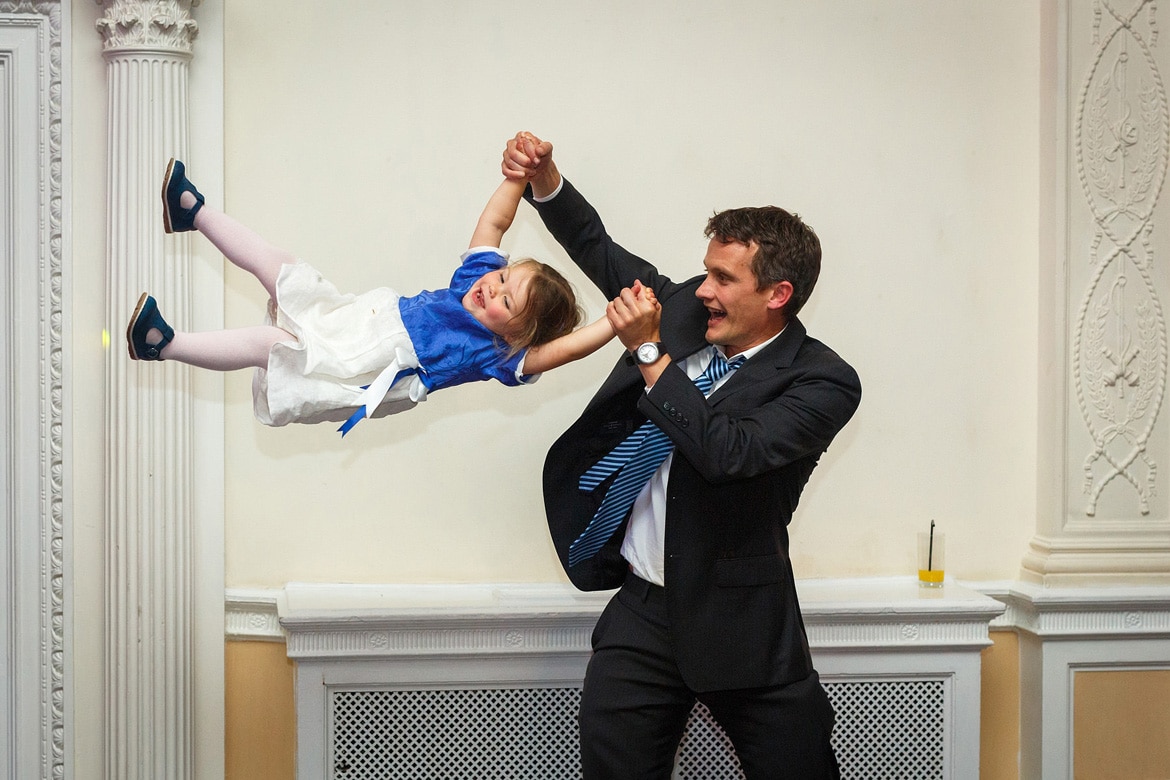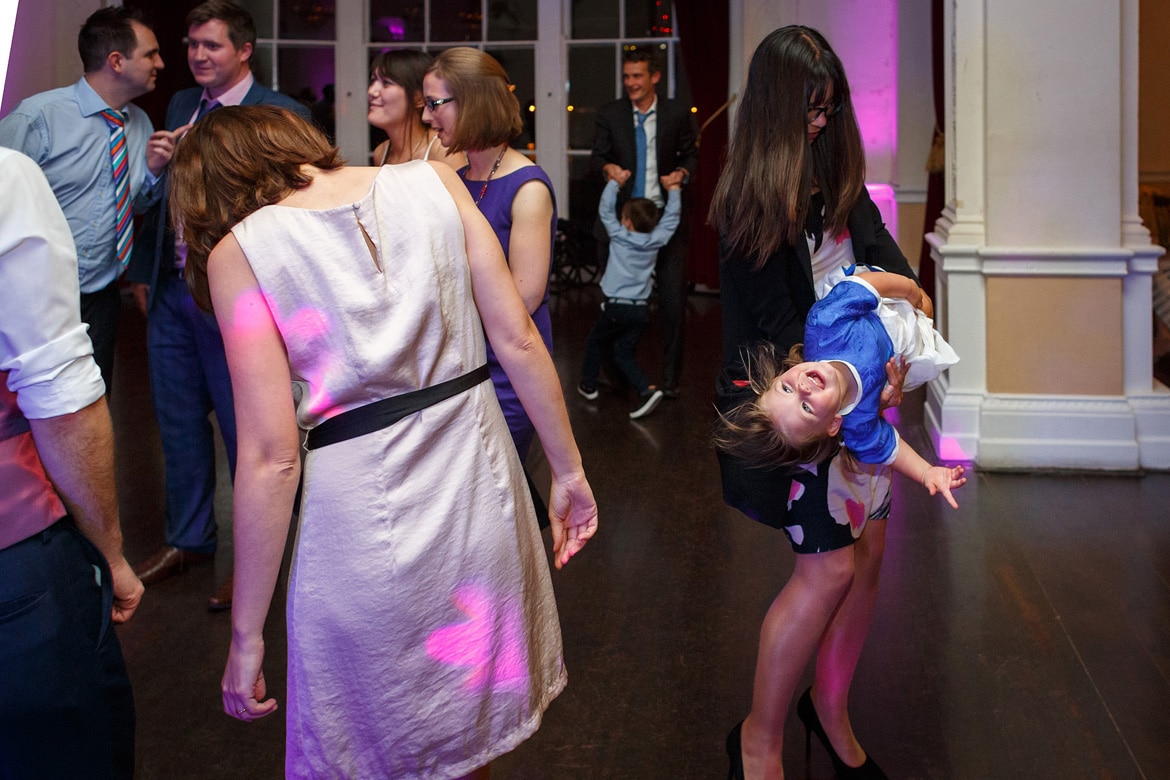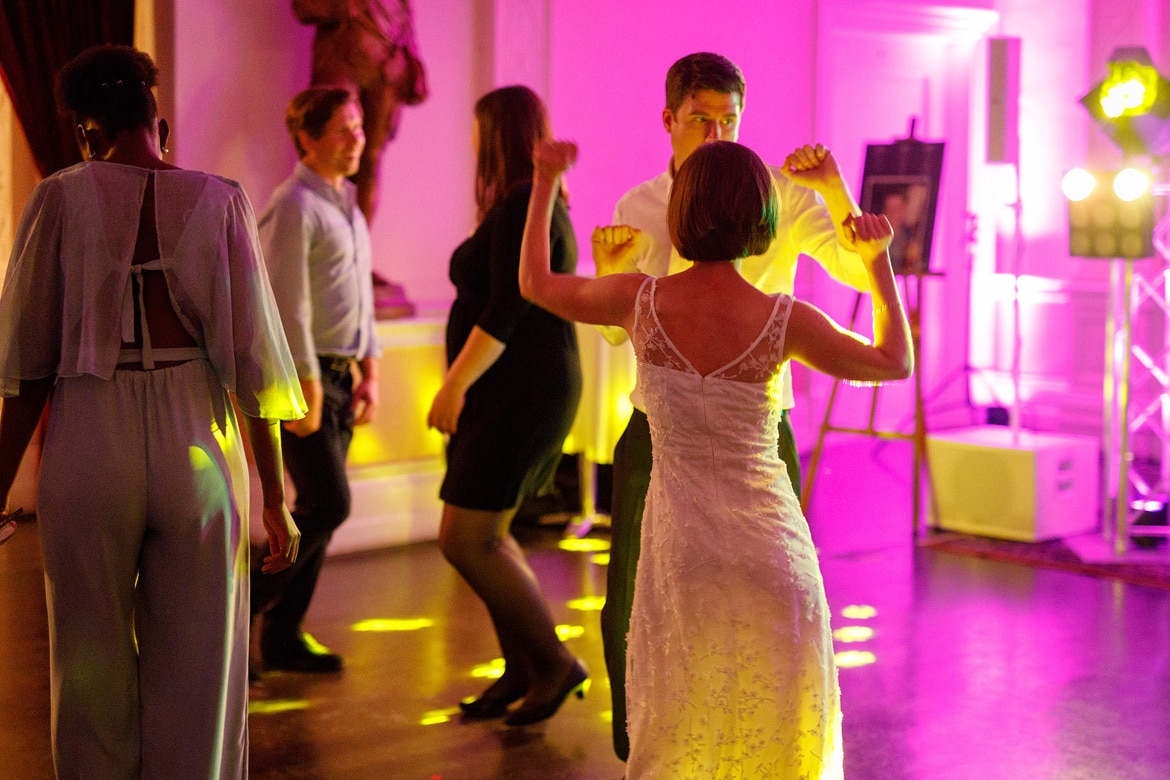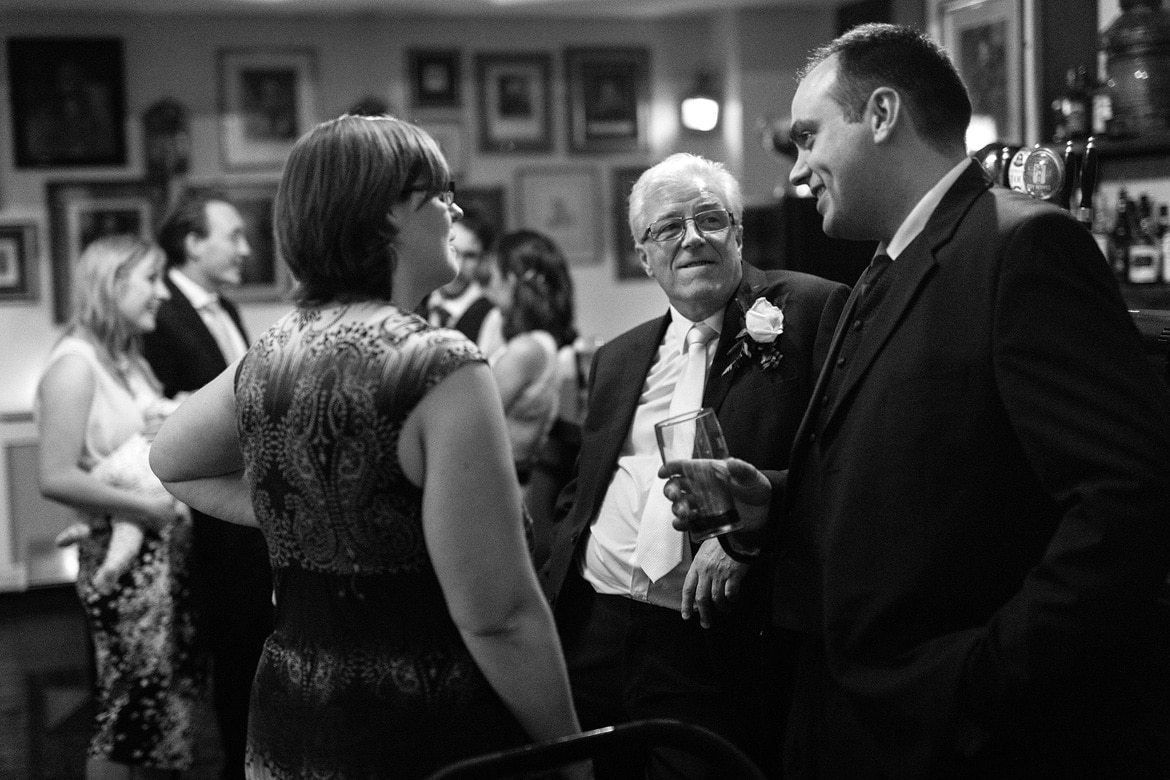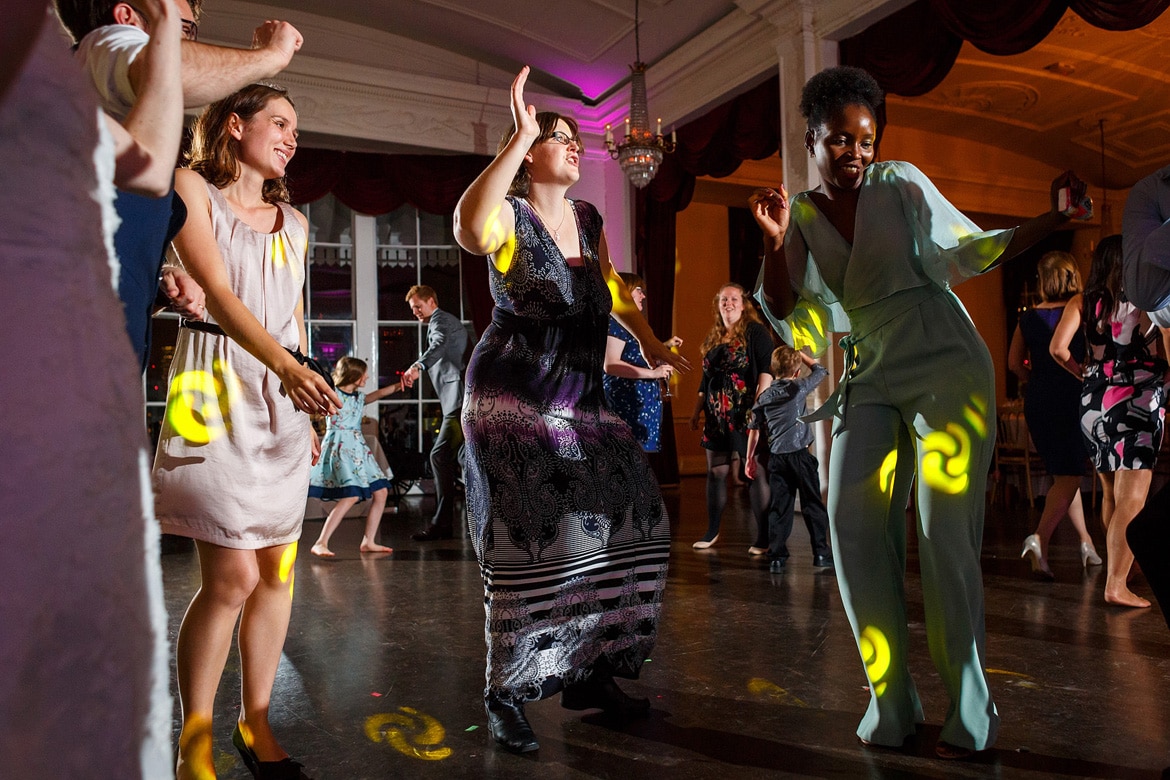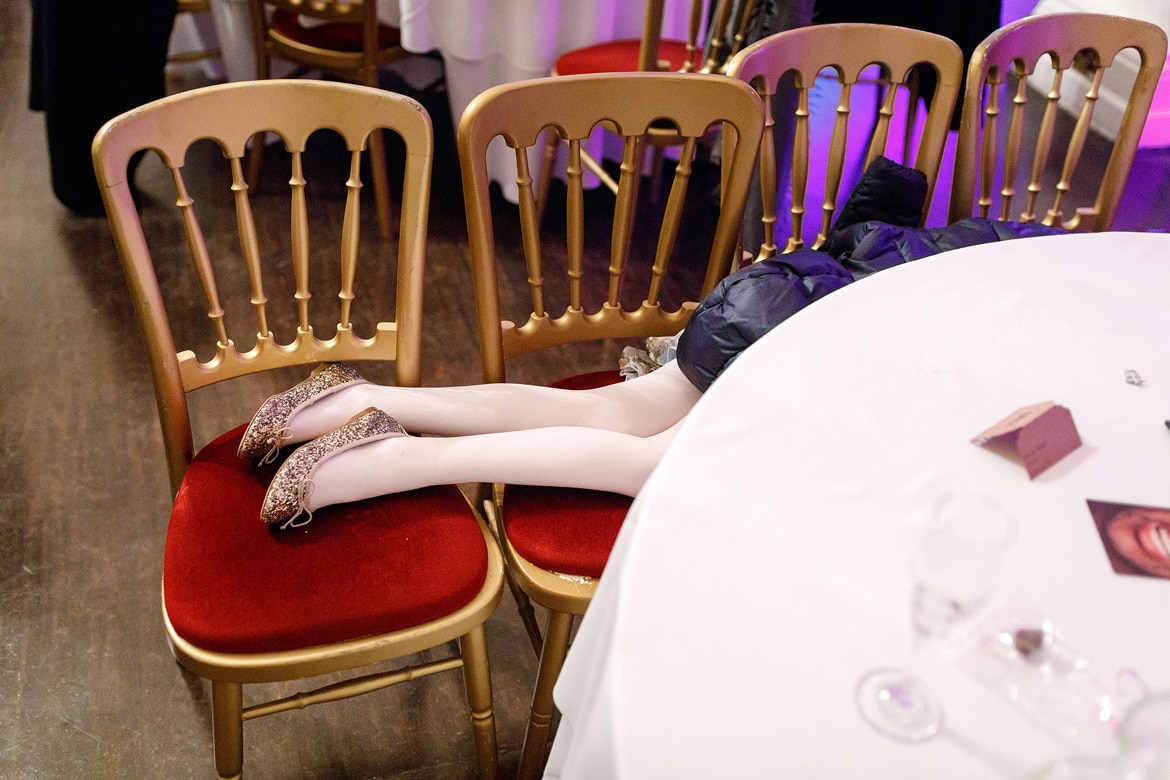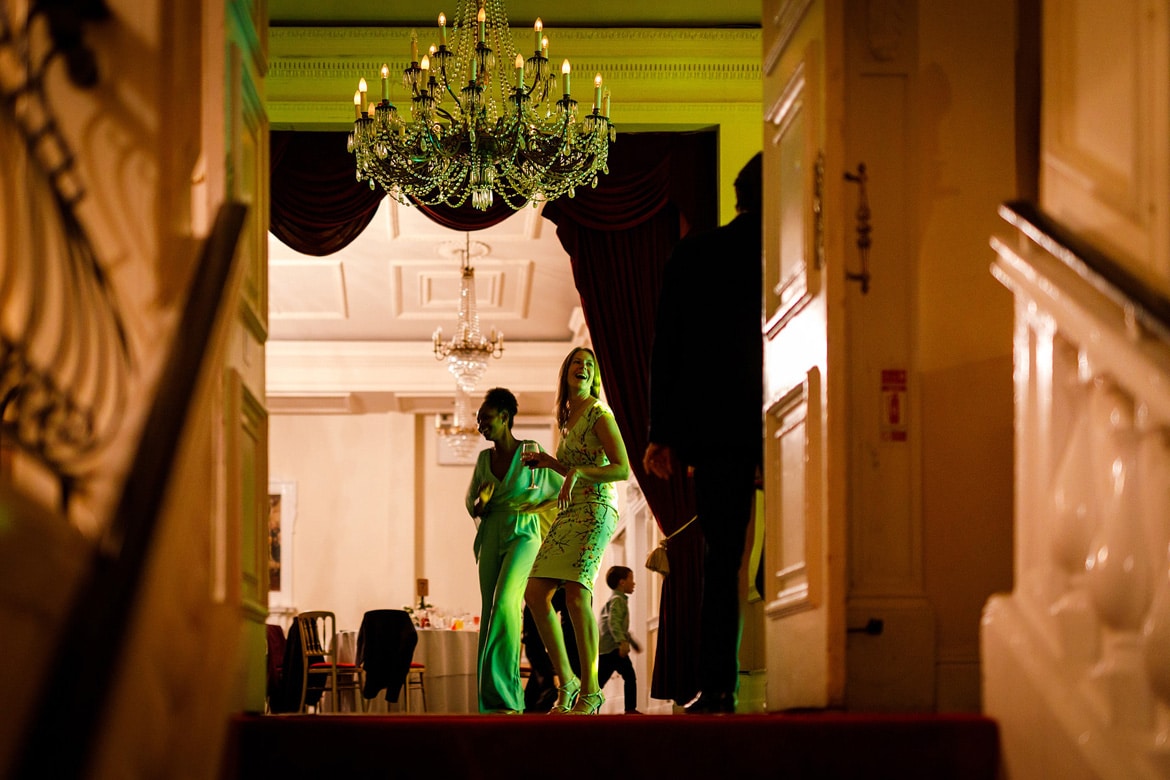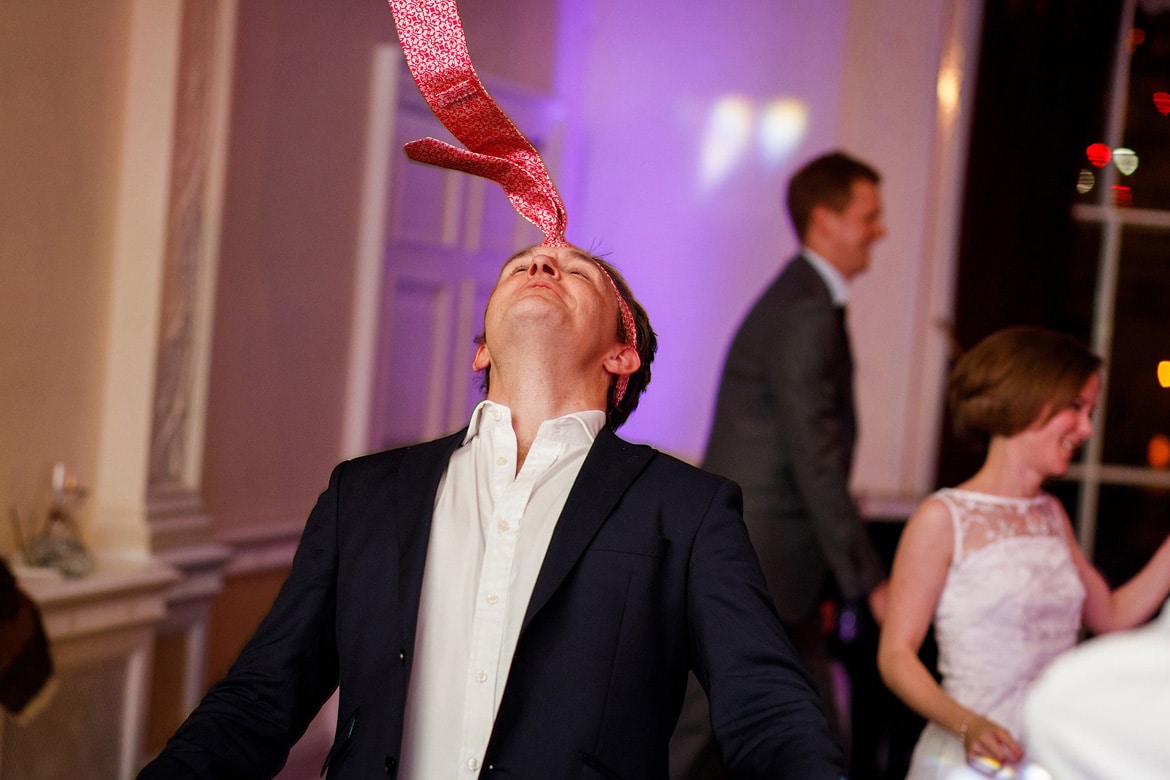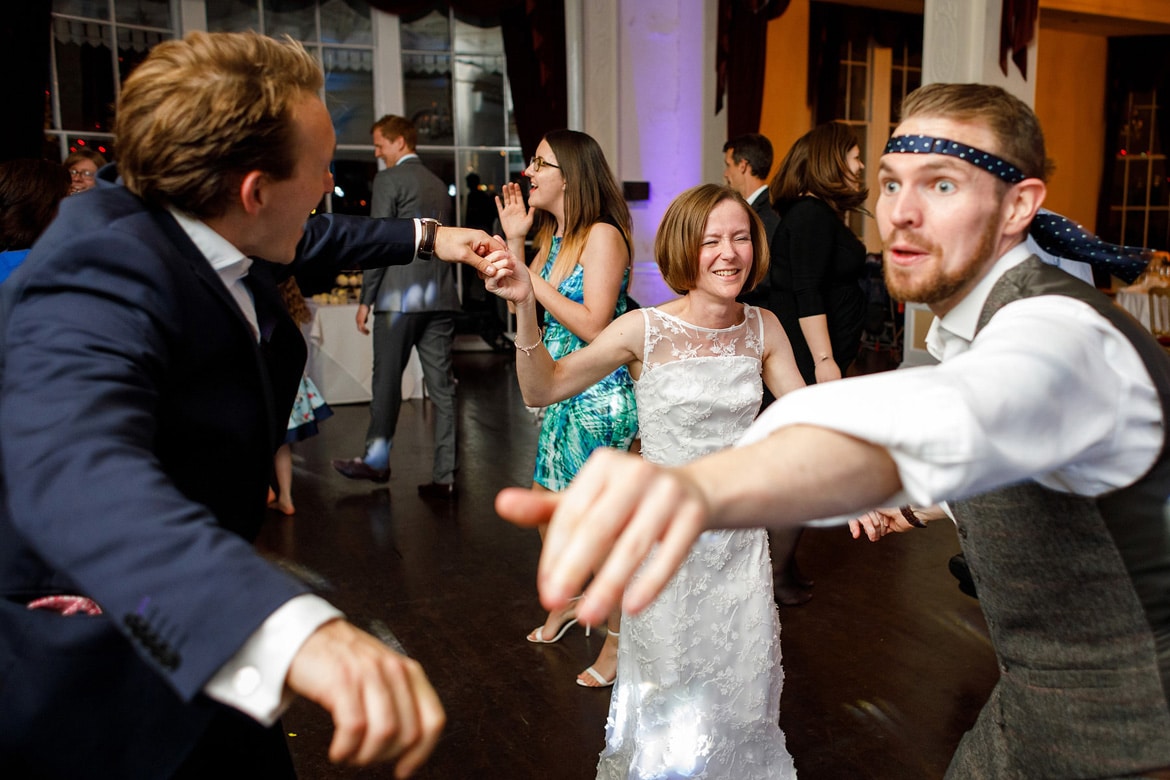 If you're planning a Trafalgar Tavern wedding I'd love to hear about your day – get in touch!