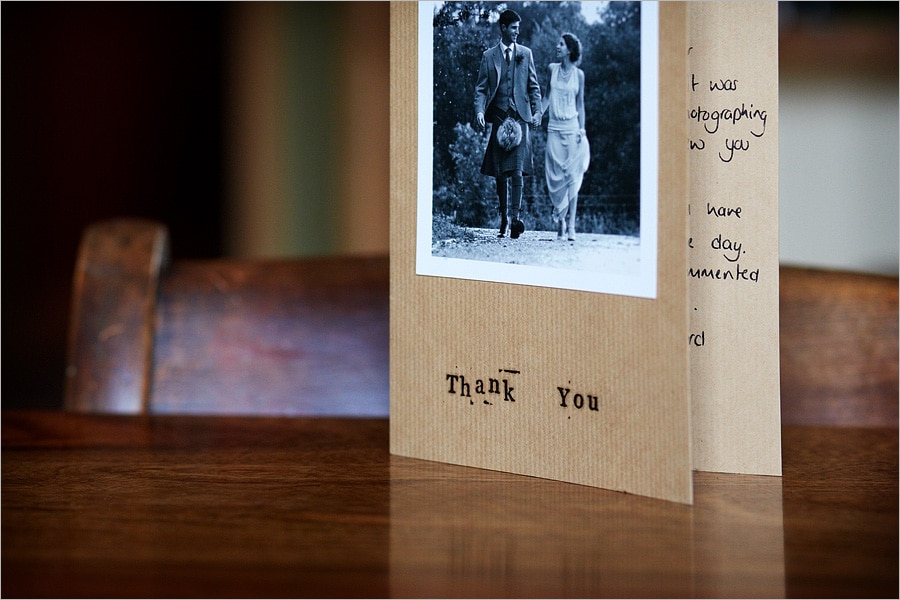 I've a couple more thank you's to share …
First up this great hand made card from Helen and Martin featuring some wonderful photography on the front 😉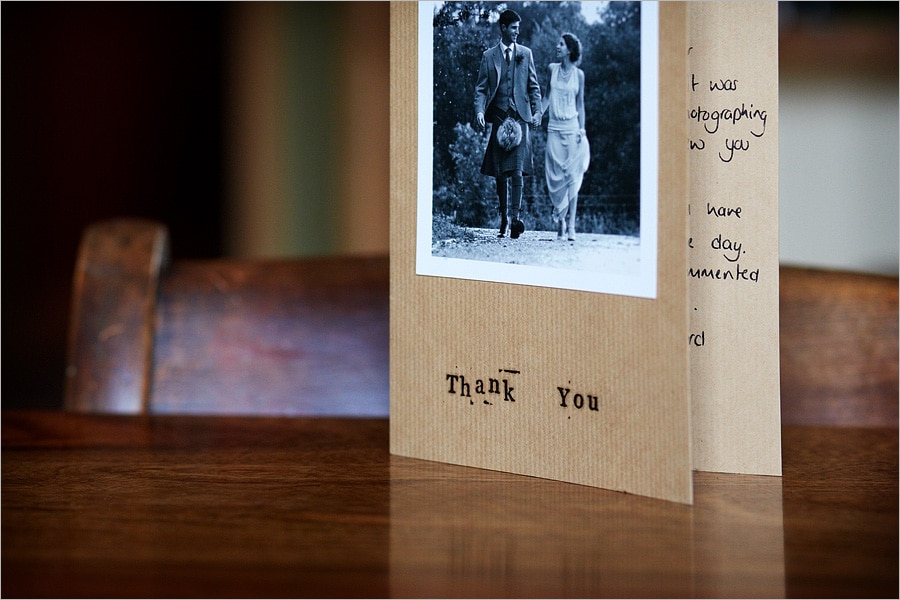 Dear Duncan,
Thank you so much for our wonderful wedding pictures. Is was such a pleasure to have you photographing our wedding and we barely knew you were there !
The pictures are stunning and have really captured the spirit of the day. So many of our guests have commented on how lovely the pictures are.
Thank you for helping us record some wonderful memories.
With best wishes, Helen and Martin
and via email from Charlotte and Craig ..
Hi Duncan
Sorry for the delay in coming to you with a special thank you.
You were superb on the day, everybody and I mean everybody has commented on how well you gelled in to the whole day.
The photos are phenomenal and every time we look back at them you have captured a different memory for everyone.
Thank you very much and we will recommend you to anyone for an upcoming wedding.
Best Regards
Charlotte & Craig x