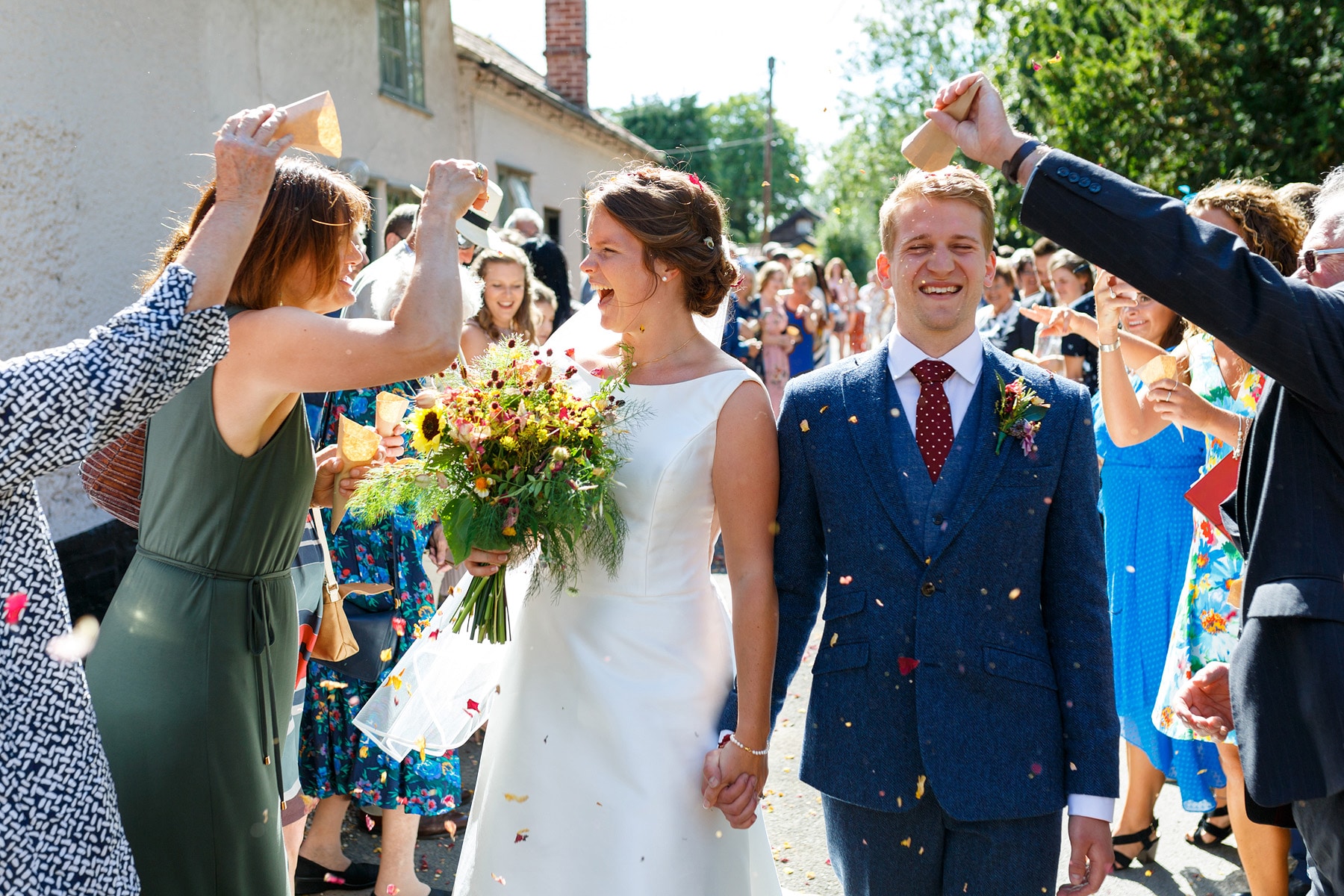 Norfolk Marquee Wedding | Esther and Sam
A Norfolk marquee wedding for me this weekend, in fact it was conveniently just 10 minutes from home in the pretty village of Old Buckenham. A to make it even more convenient the reception was being held at Esther's parent's house just a two-minute walk from Old Buckenham church.
The endless summer heatwave had finally broken in an almighty thunderstorm the night before so we were looking at perfect temperatures around 26 degrees instead of the unbearable 35 degrees of just 24 hours earlier. When I arrived at the cottage for the last of the girl's preparations I learned that they had spent all morning bailing out the roof of the marquee which has gathered so much rain that it was sagging down almost to the level of the tables inside!
Esther has an identical twin sister, Grace – luckily one of them would be wearing a big white dress all day so I shouldn't have any problems telling them apart. I caught the last of the girl's preparations and photographed Esther putting on her dress helped by her mum and the bridesmaids before Grace presented her sister with a gift from Sam to wear at the wedding. Just two minutes up the lane and I arrived at Old Buckenham church to catch the guests arriving and meet up with Sam and the boys. Esther followed shortly after on the arm of her father, escorted by Grace and Imogen. After a quick greeting to the locals that had gathered on the road outside it was into the church start the marriage ceremony.
Some of Sam and Esther's friends and Sam's dad sang during the wedding ceremony, and the rest of the congregation were of good voice, which makes a welcome change from the mumbles I hear at a lot of weddings! After a lovely service from their enthusiastic vicar, it was back outside into the bright sunshine and time for a few family groups in some shade at the back of the church. The guests lined the road back to the cottage, confetti at the ready for Sam and Esther to lead the way to the reception.
Esther's parent's garden was looking fab and somehow they had managed to squeeze the marquee in and still have a comfortable amount of room for everyone to mingle in the perfect wedding weather. While everyone was enjoying drinks we snuck back into the lane outside and nearby paddock for a few couple photos and then back to grab a shot of everyone from an upstairs window before sitting for the wedding breakfast. Enthusiastic and even interactive speeches followed, six speakers in all which took us into a balmy evening and time for the dancing.
Esther and Sam had a perfect Norfolk marquee wedding, and thanks to everyone for making me feel so welcome. Congrats Esther and Sam!
Wedding catering by Running Duck | Wedding hair by Park Farm Hotel
Wedding dress by Pure Brides | Wedding marquee by The Great Event Company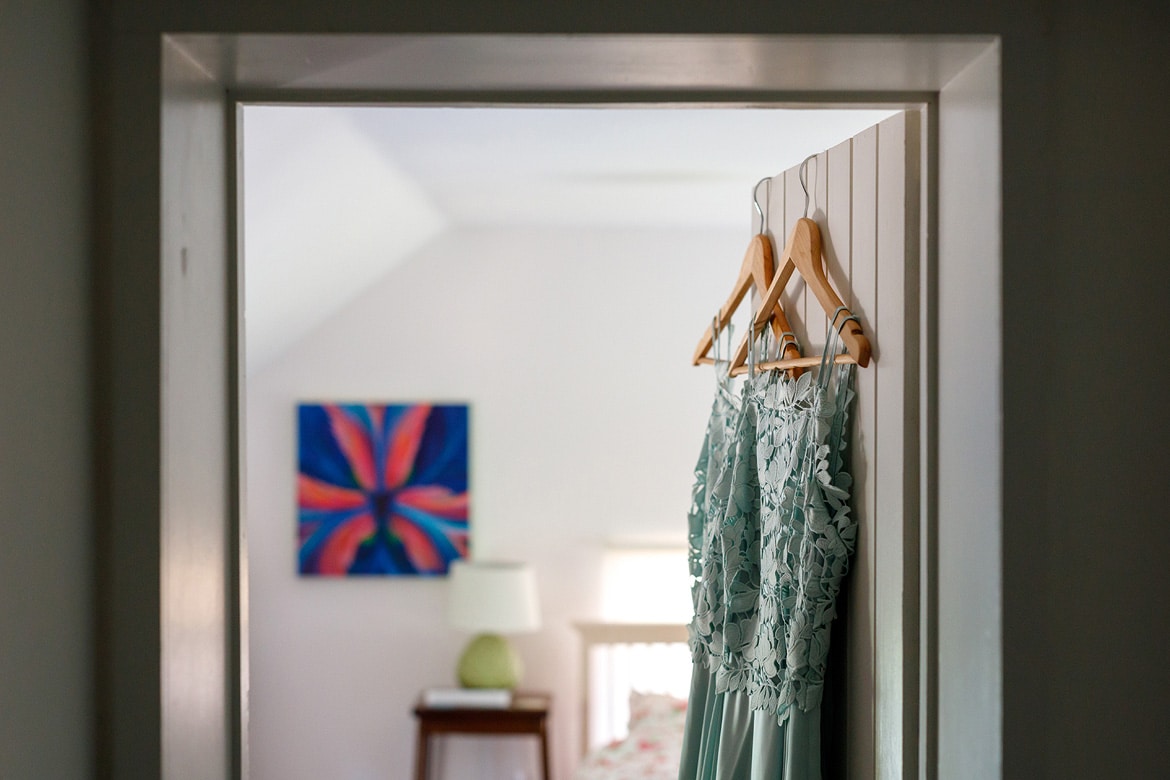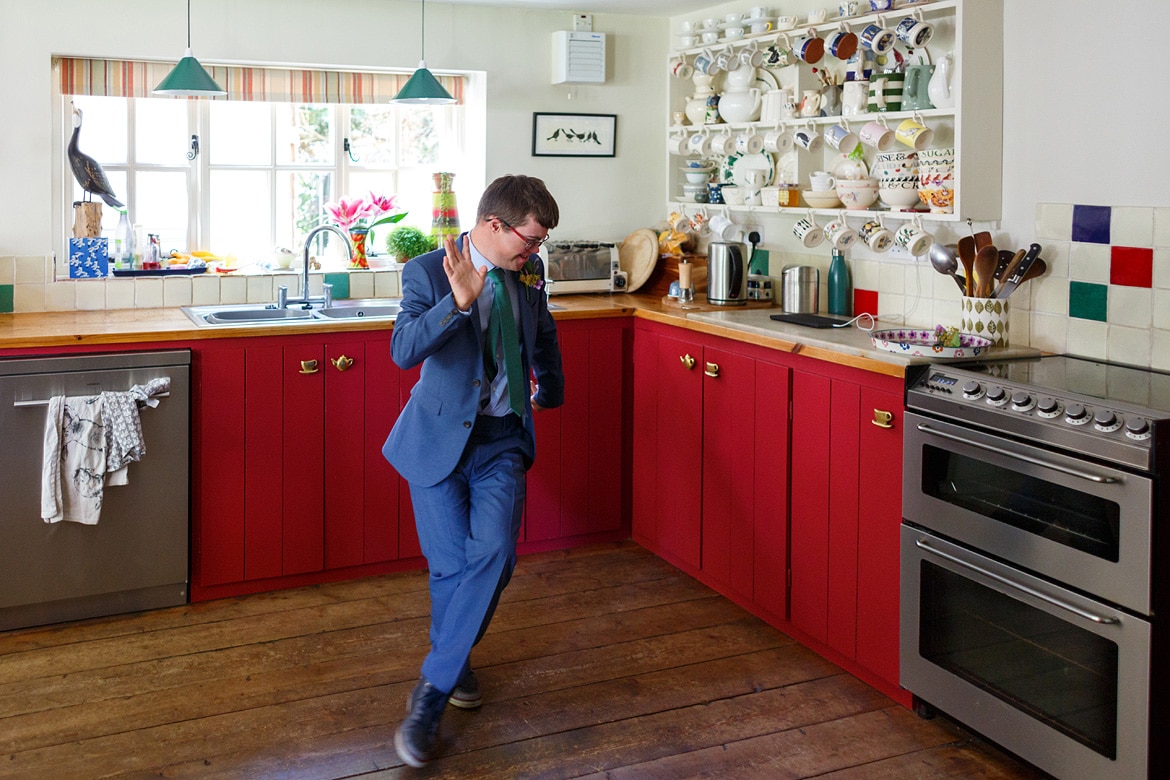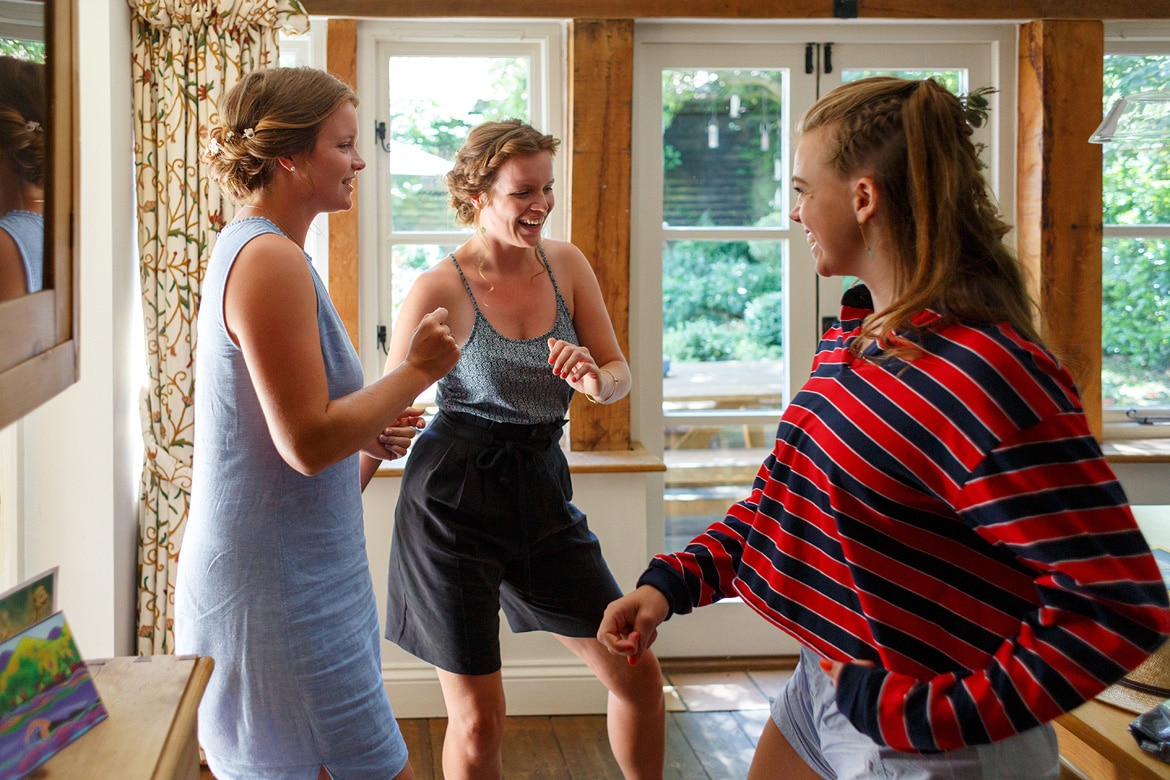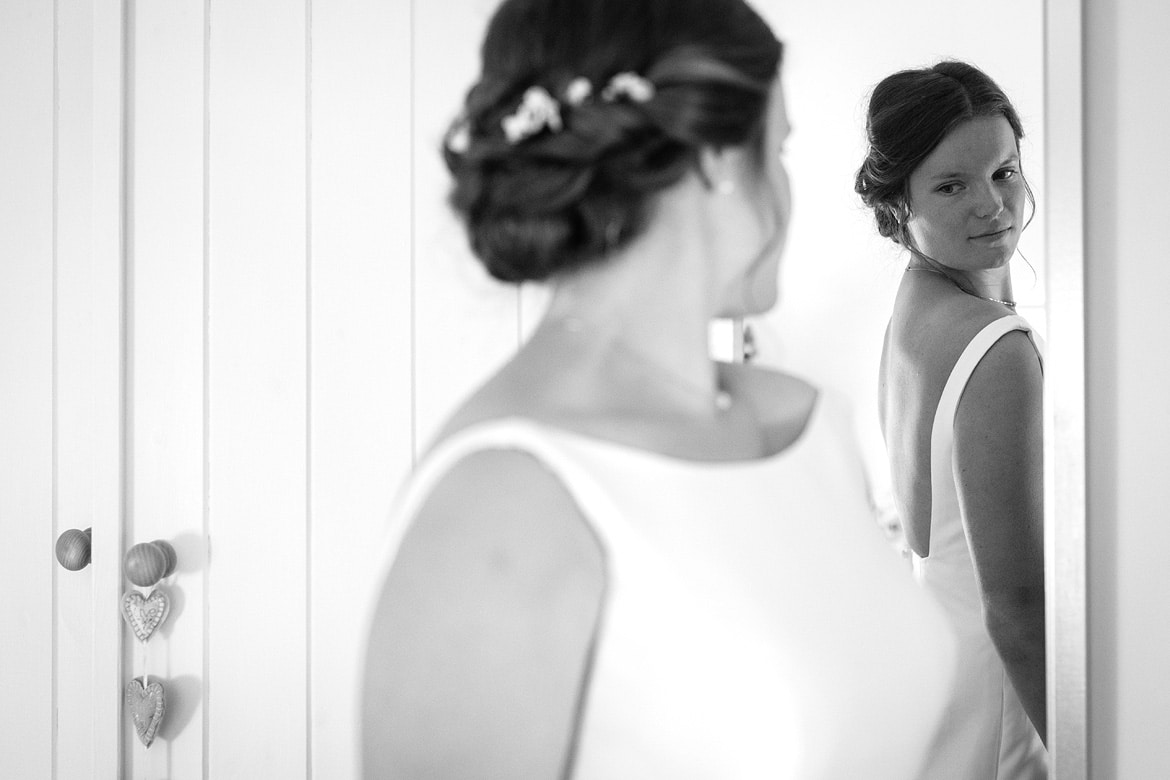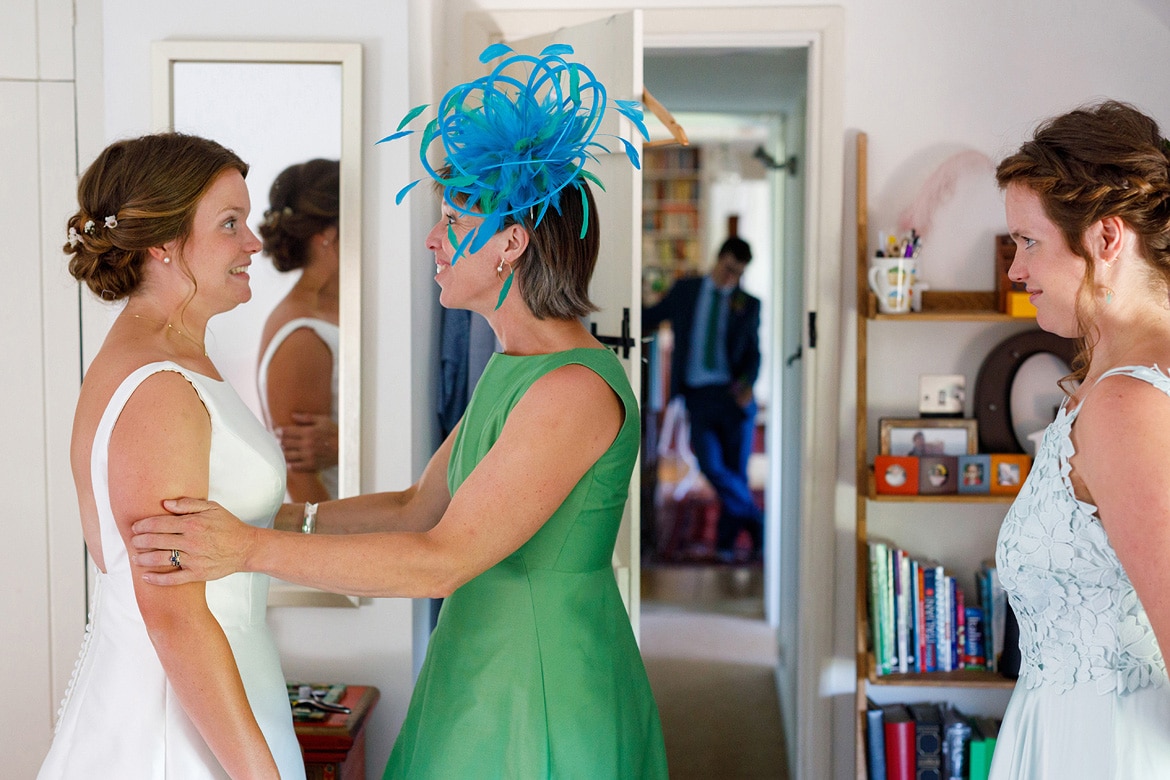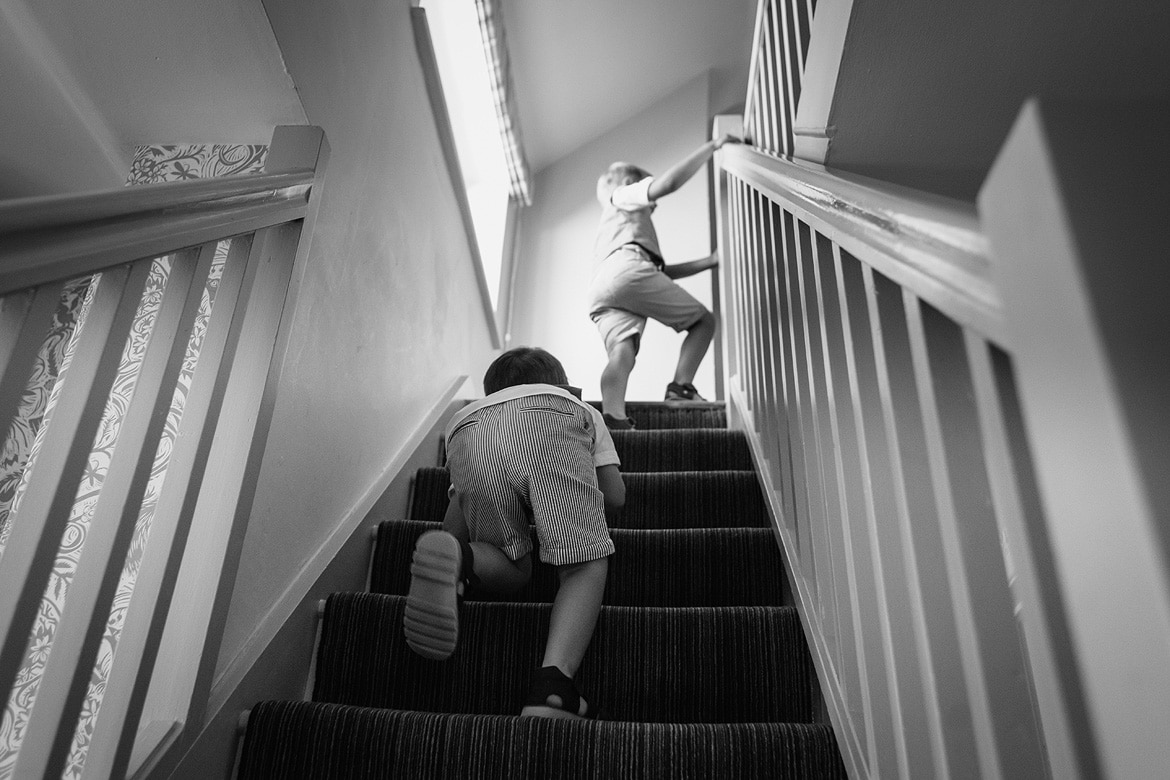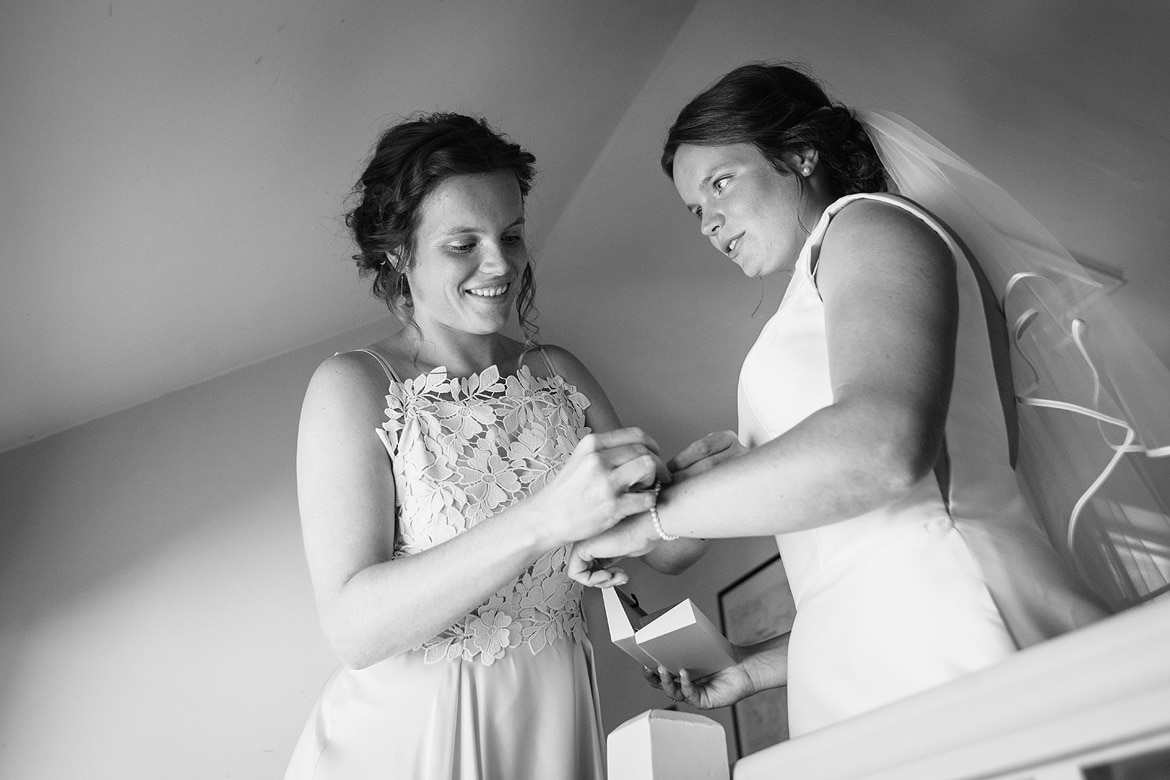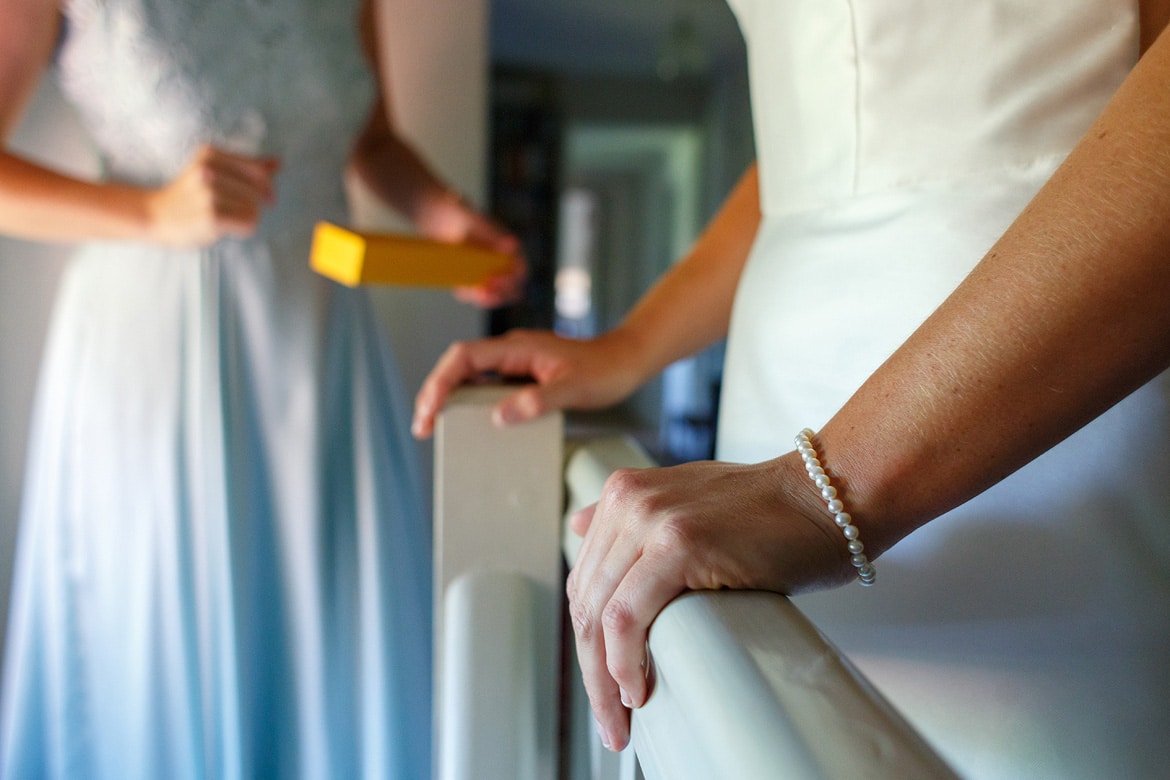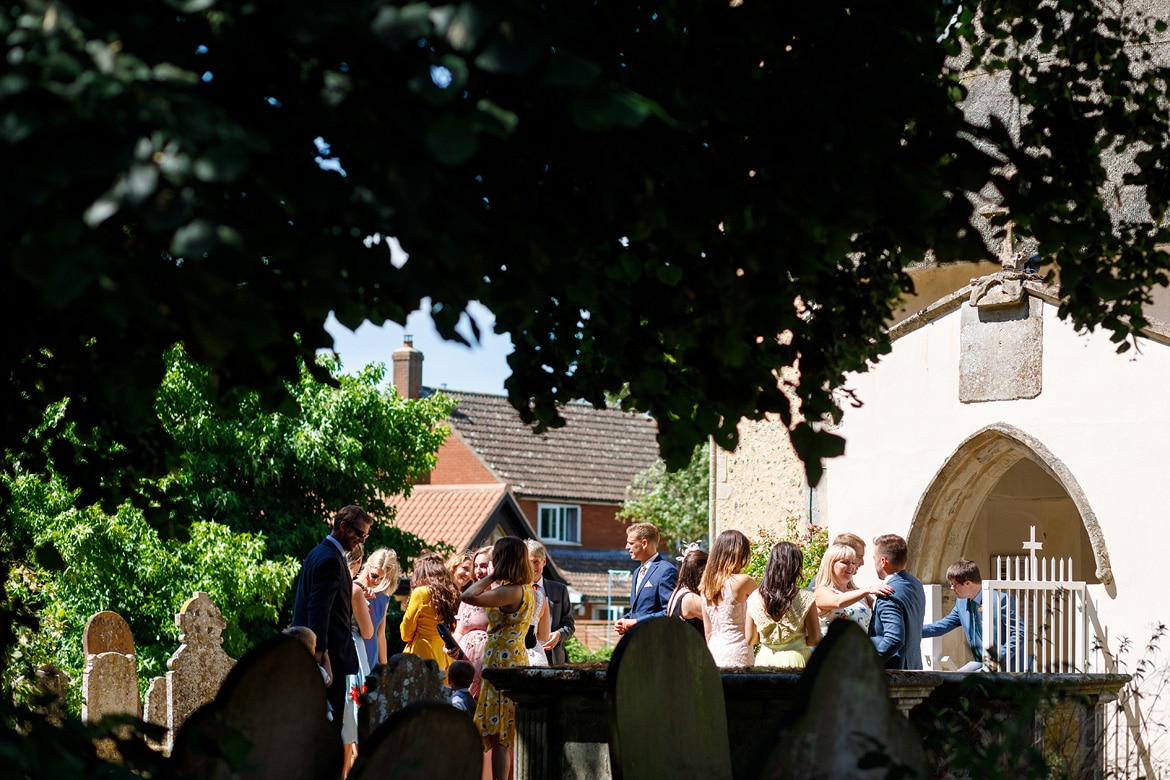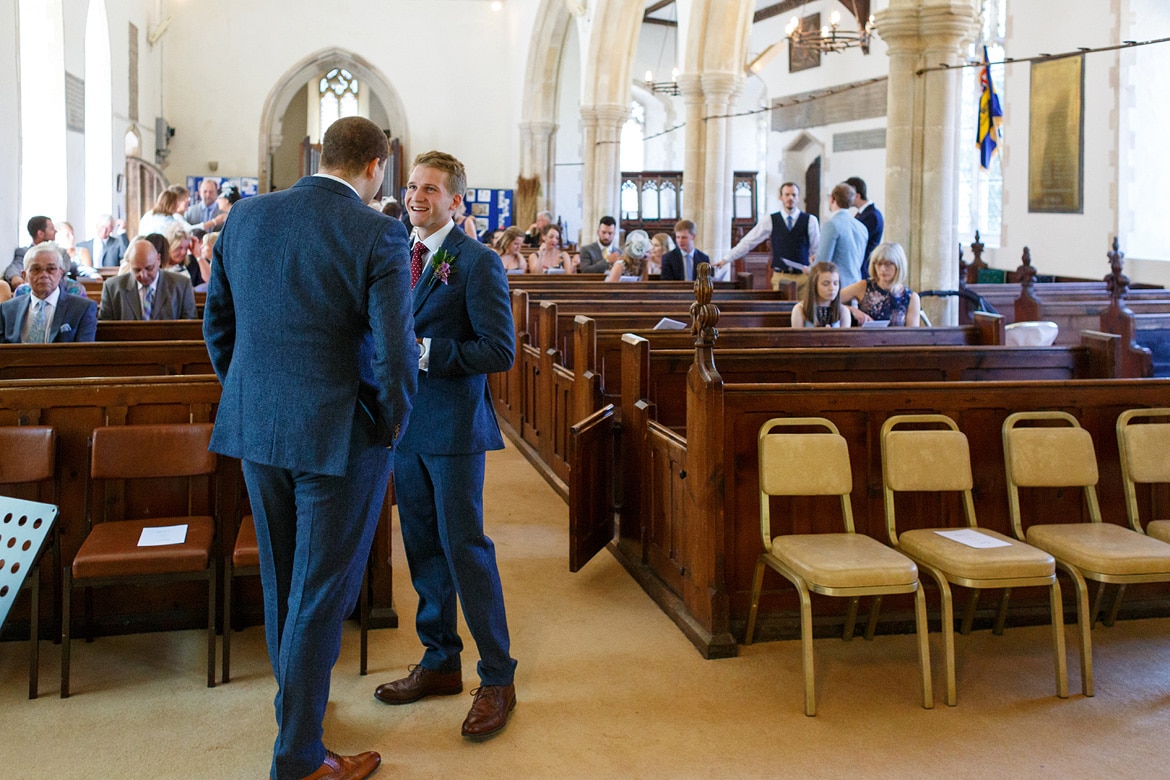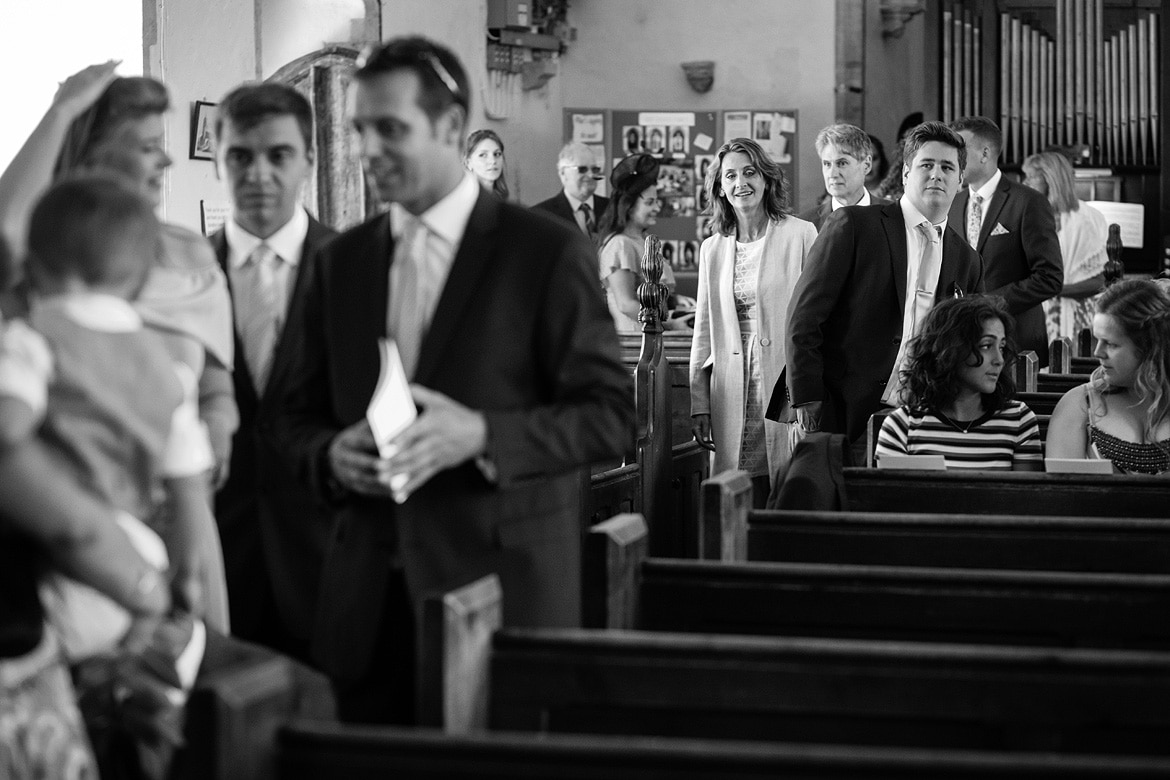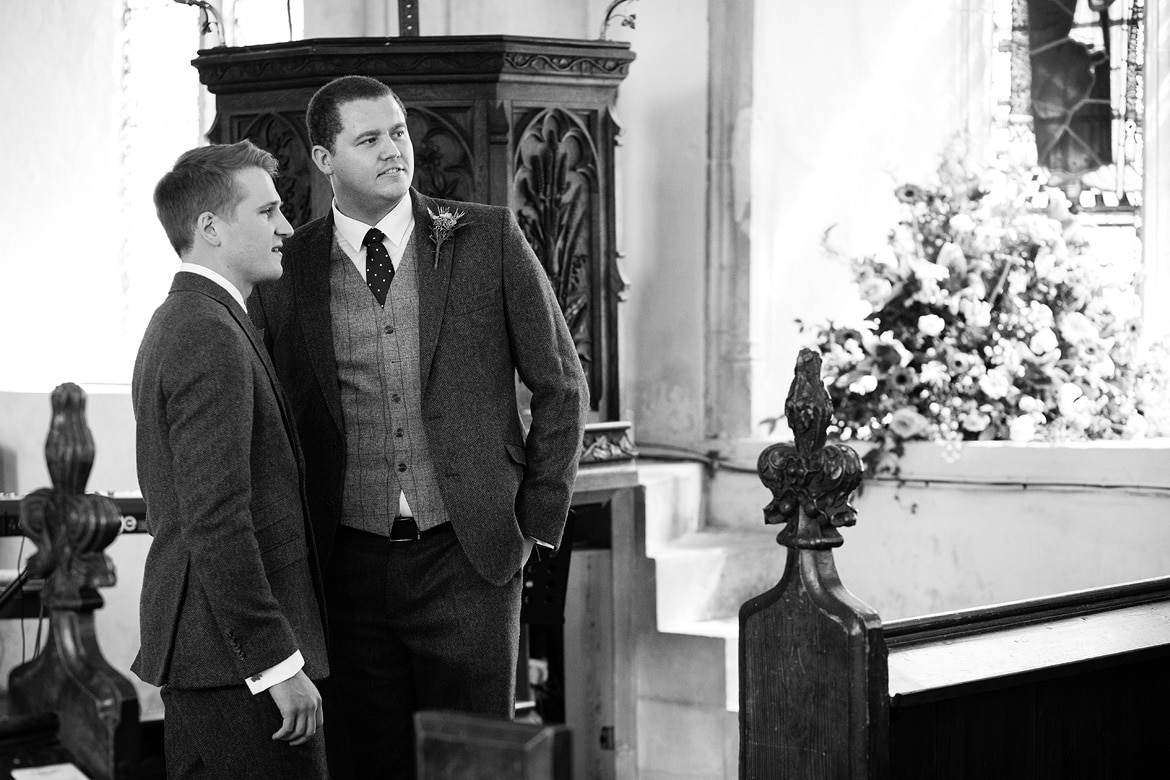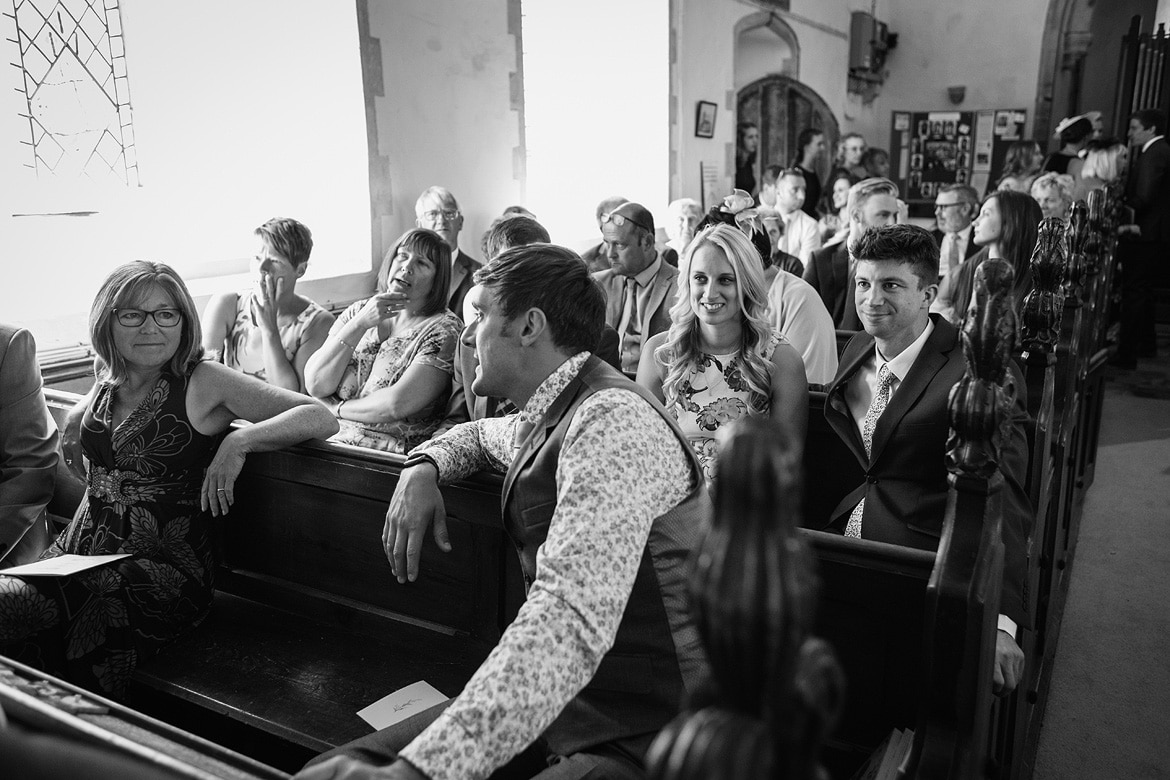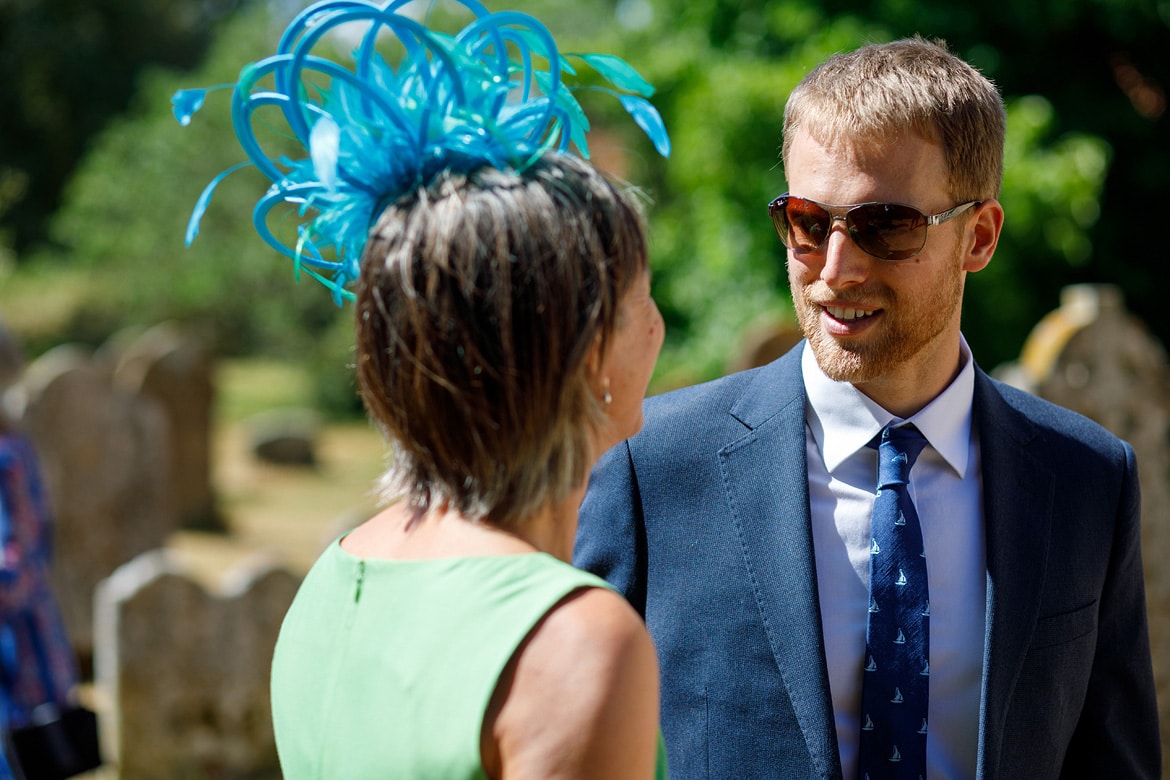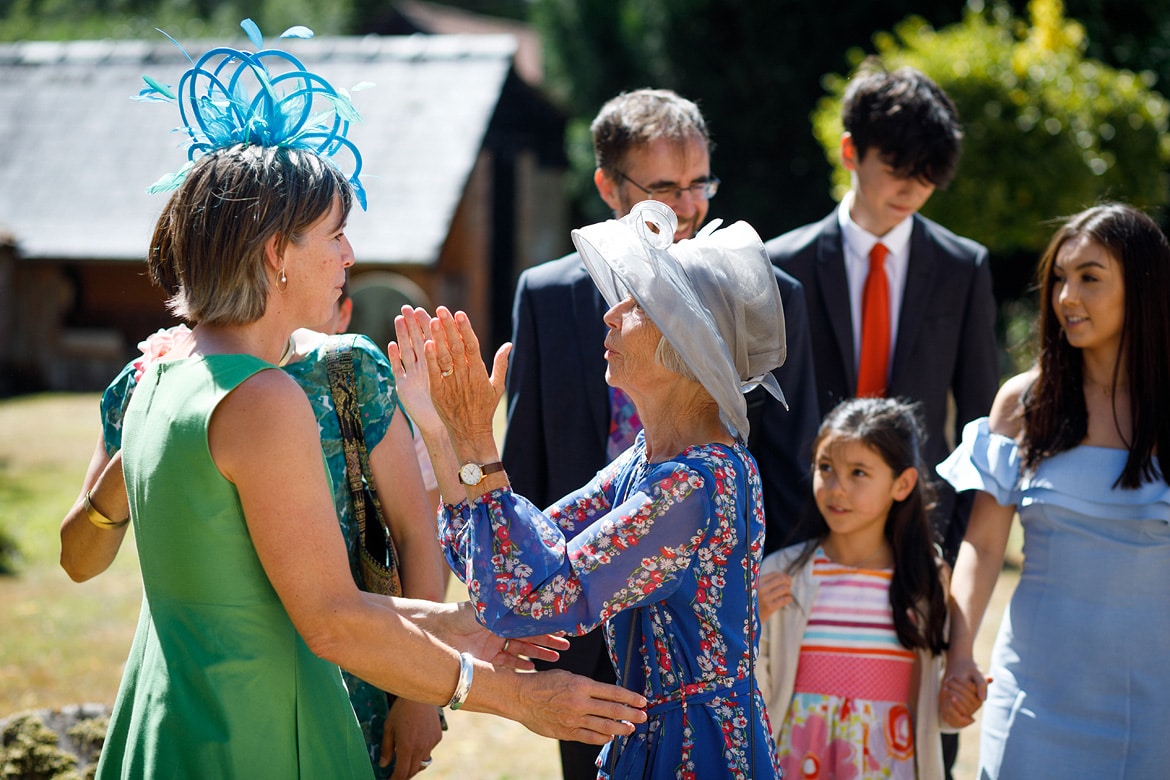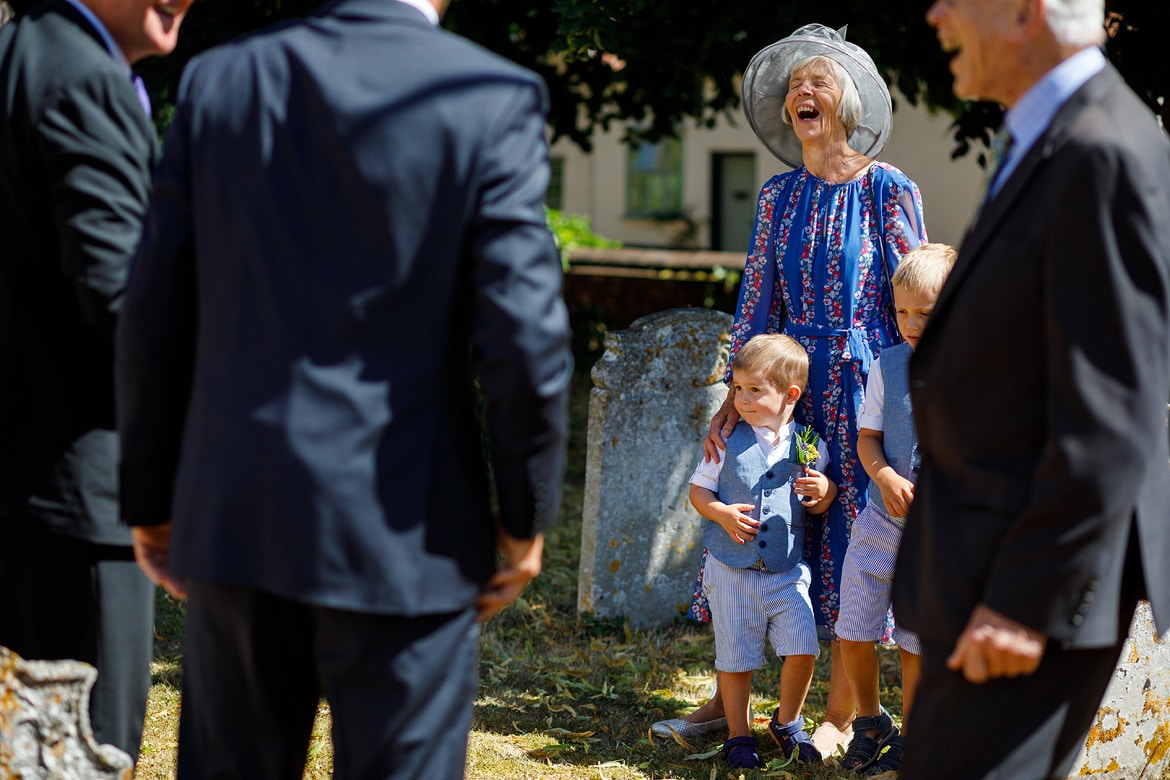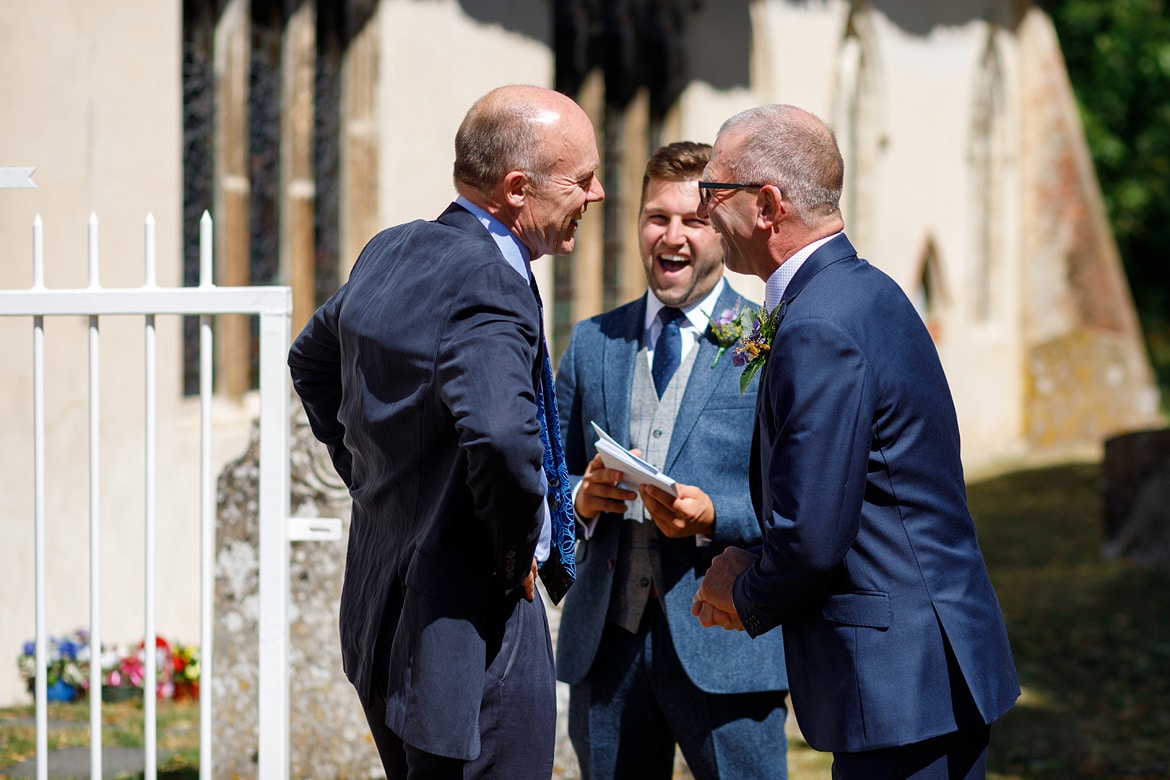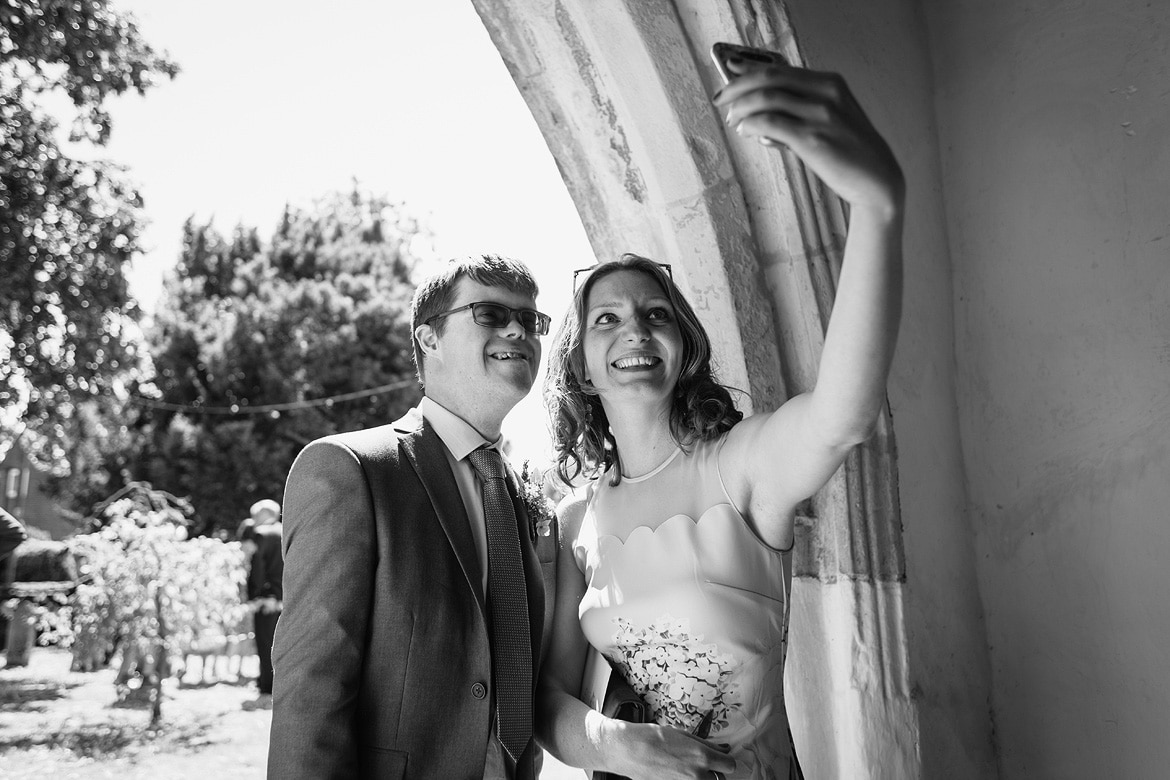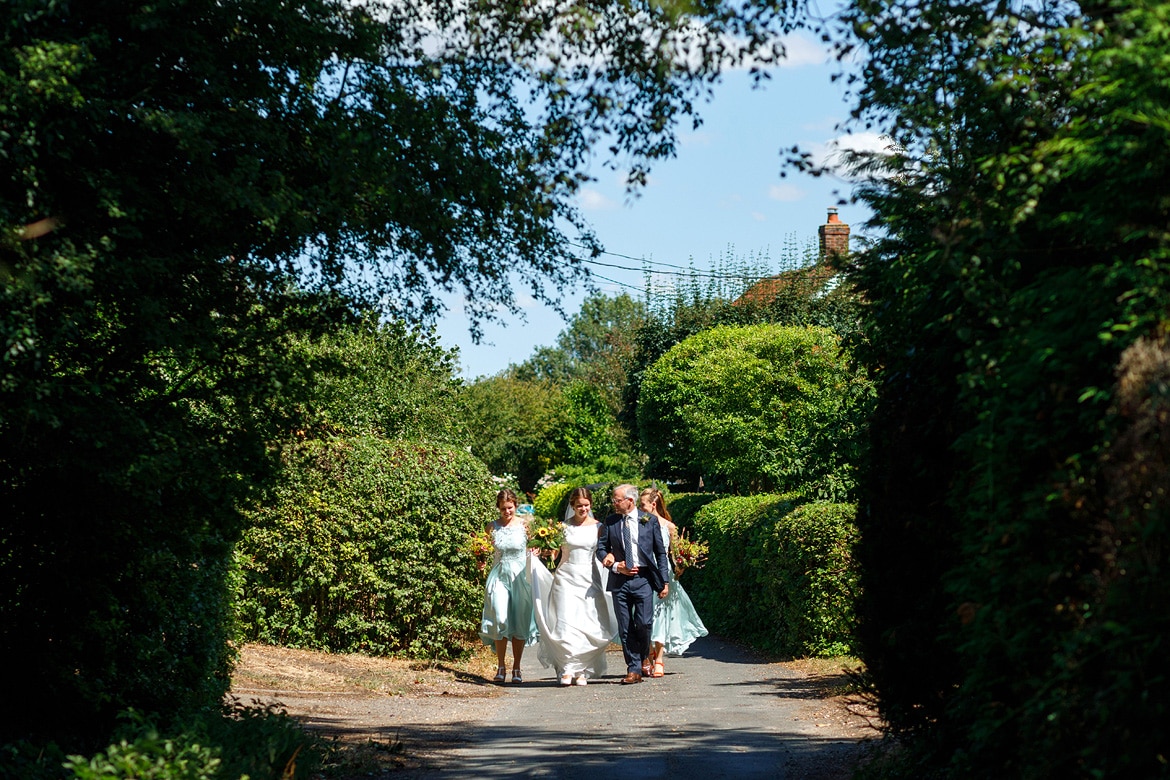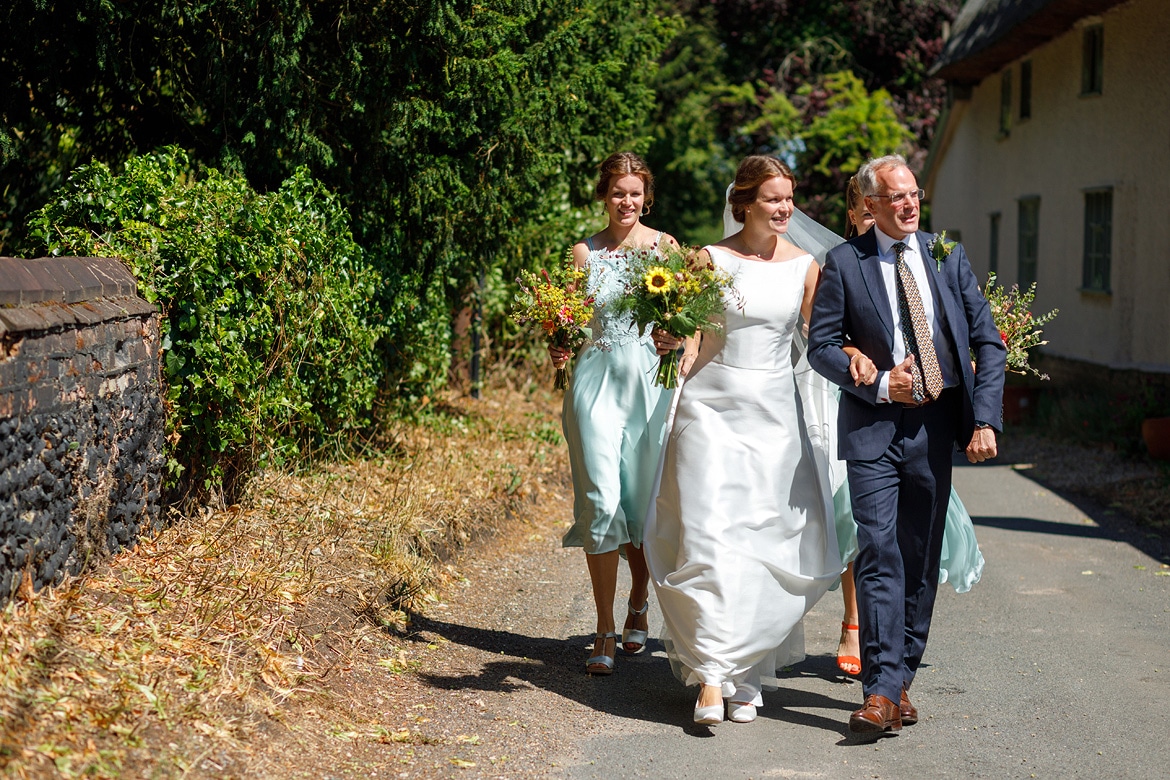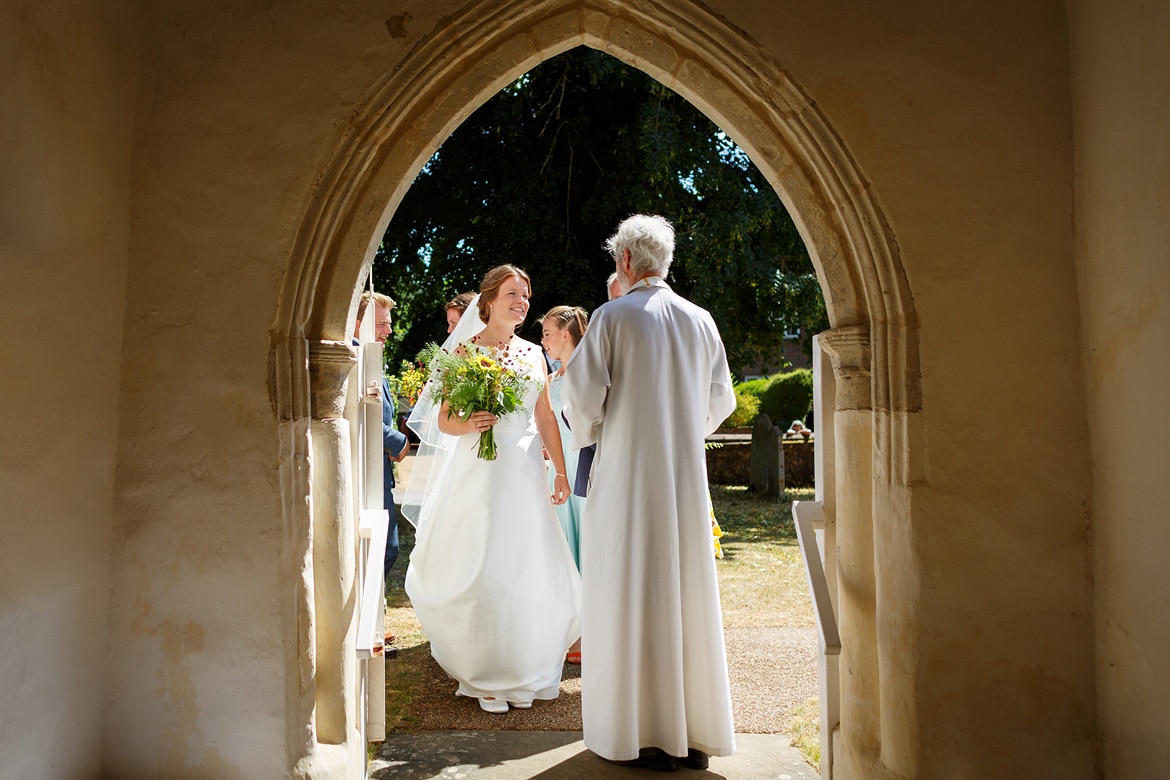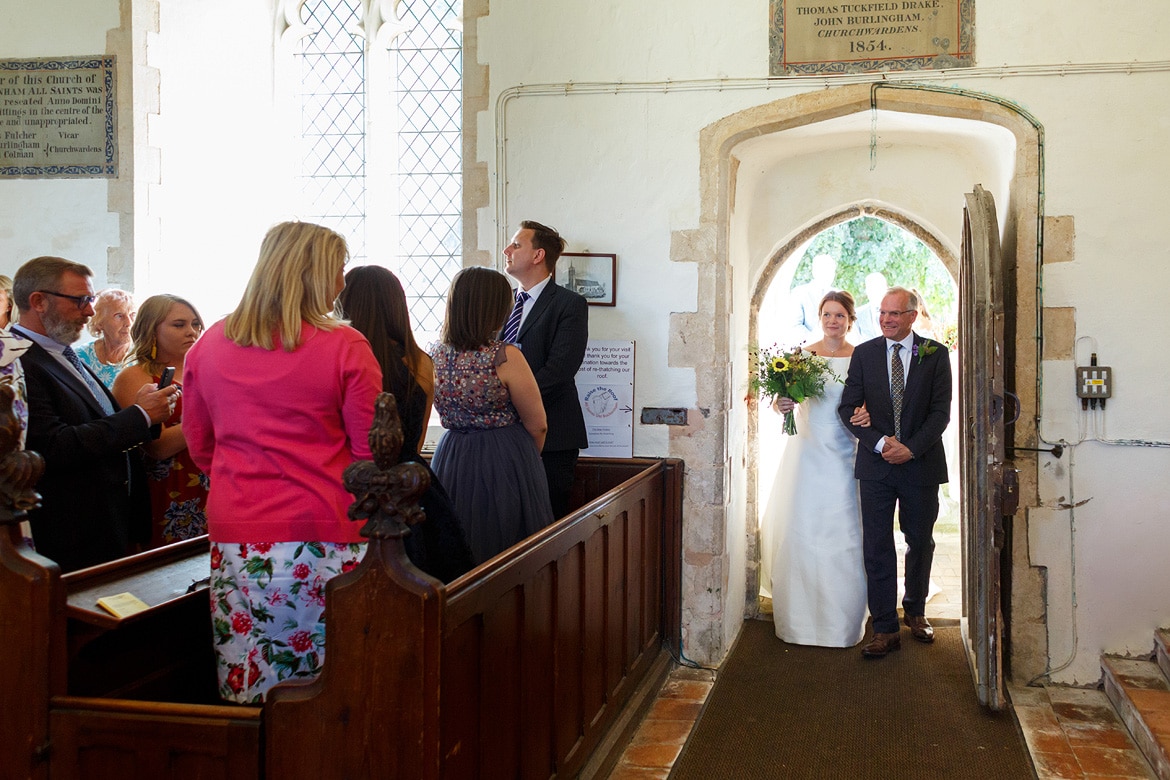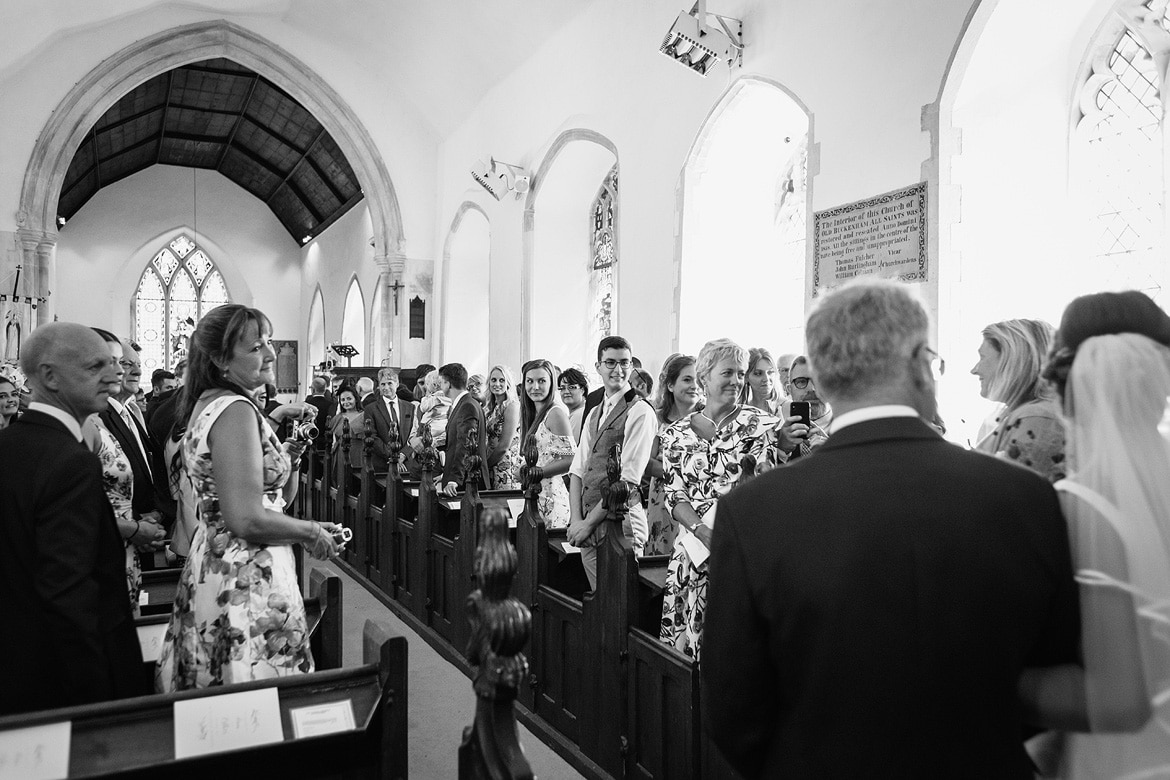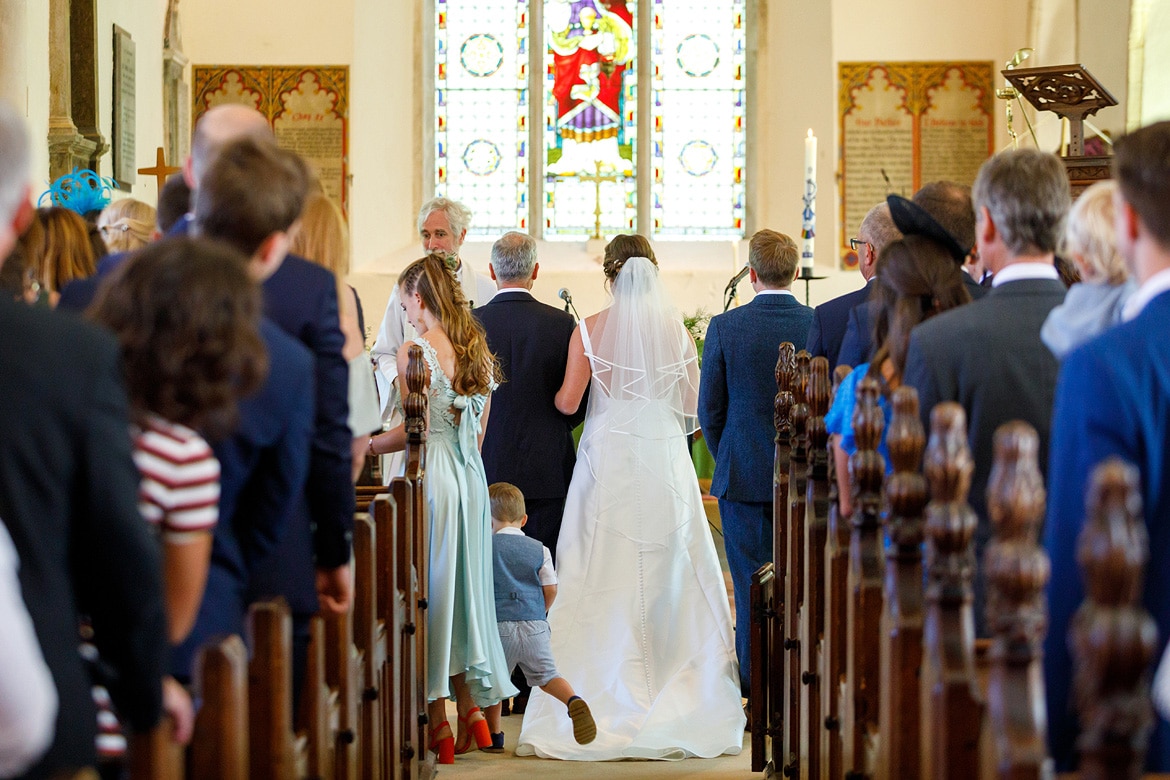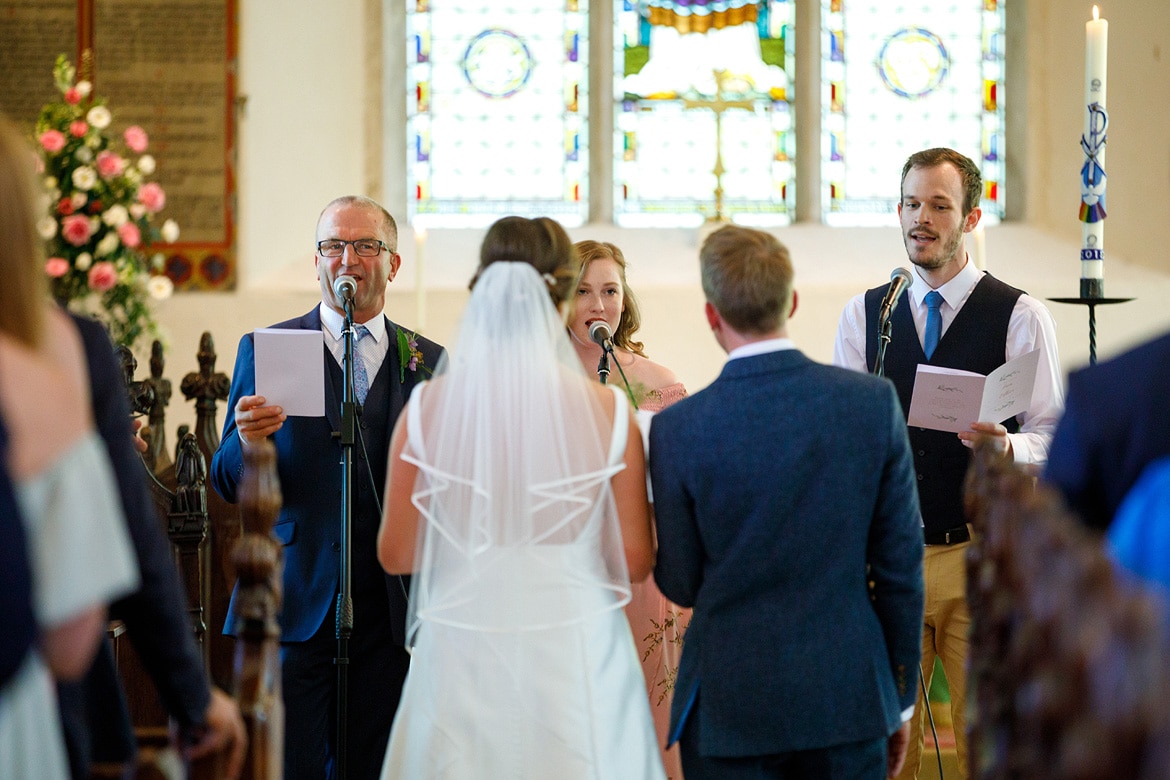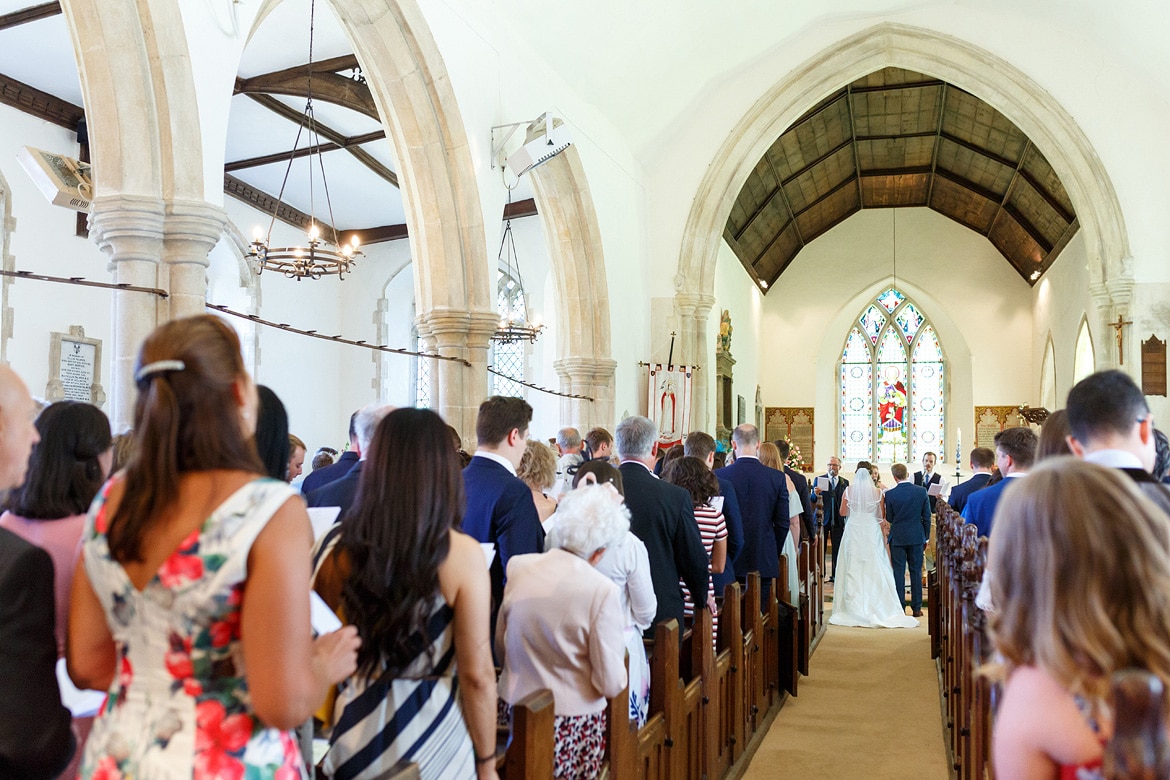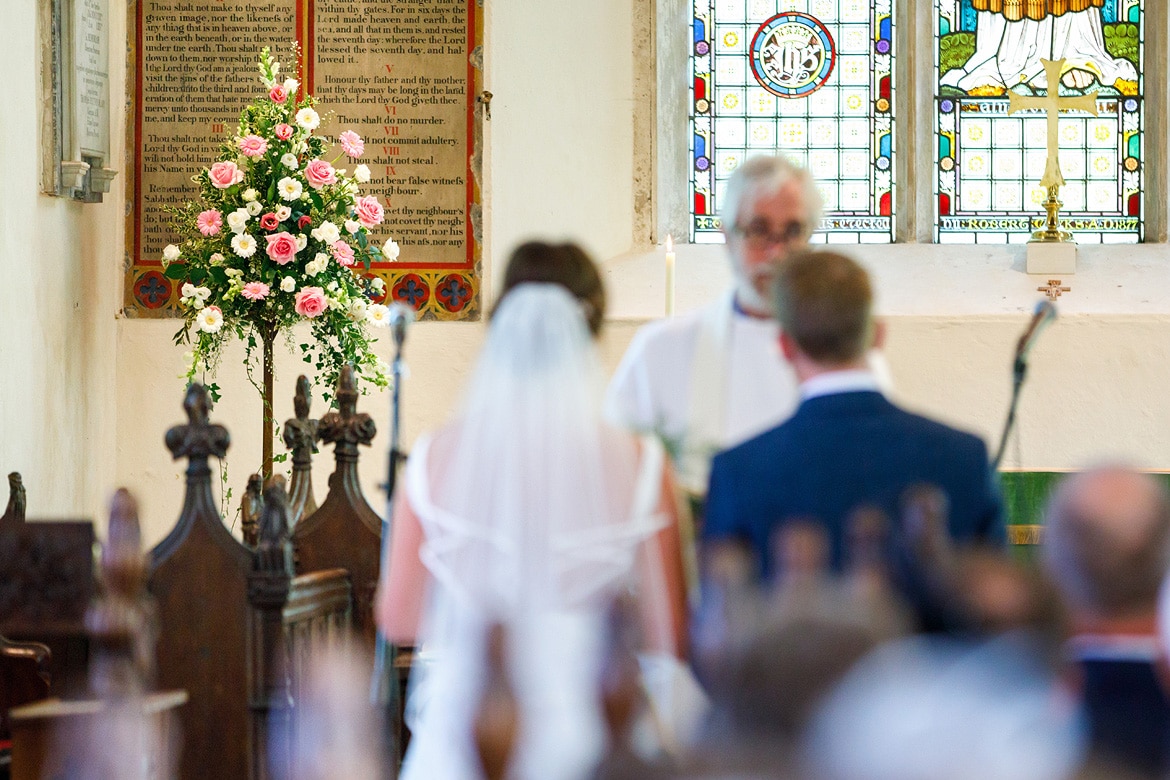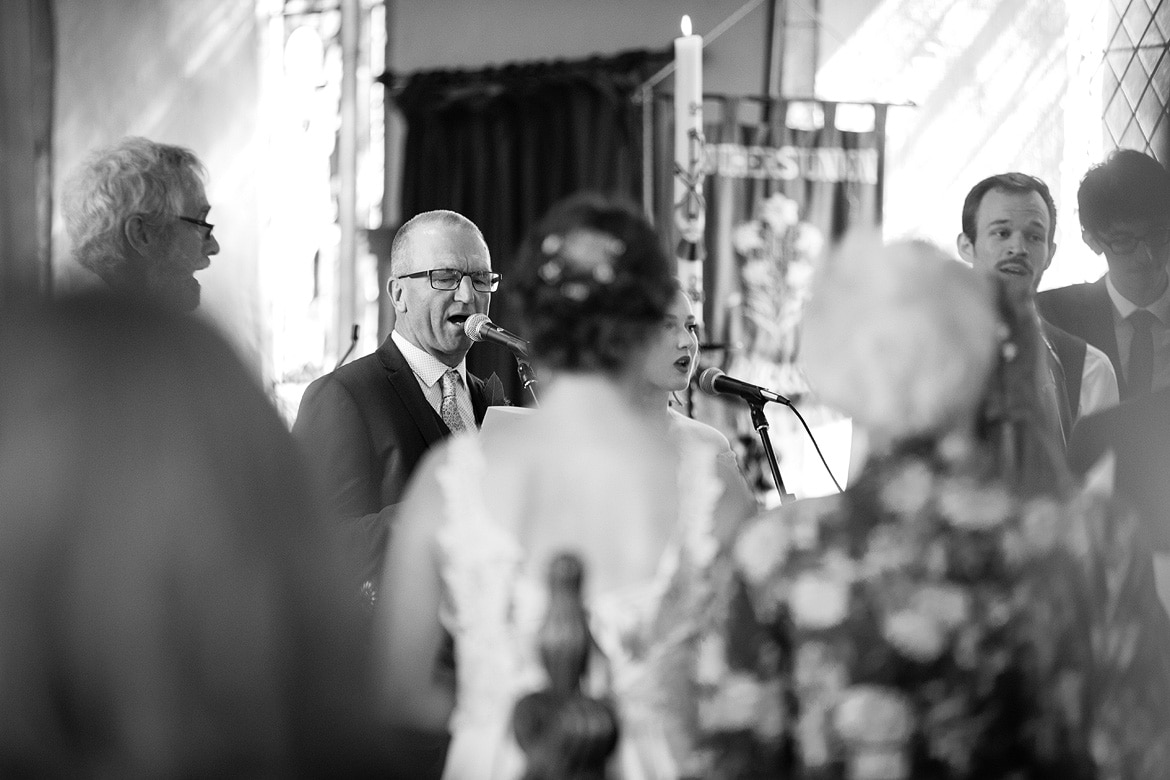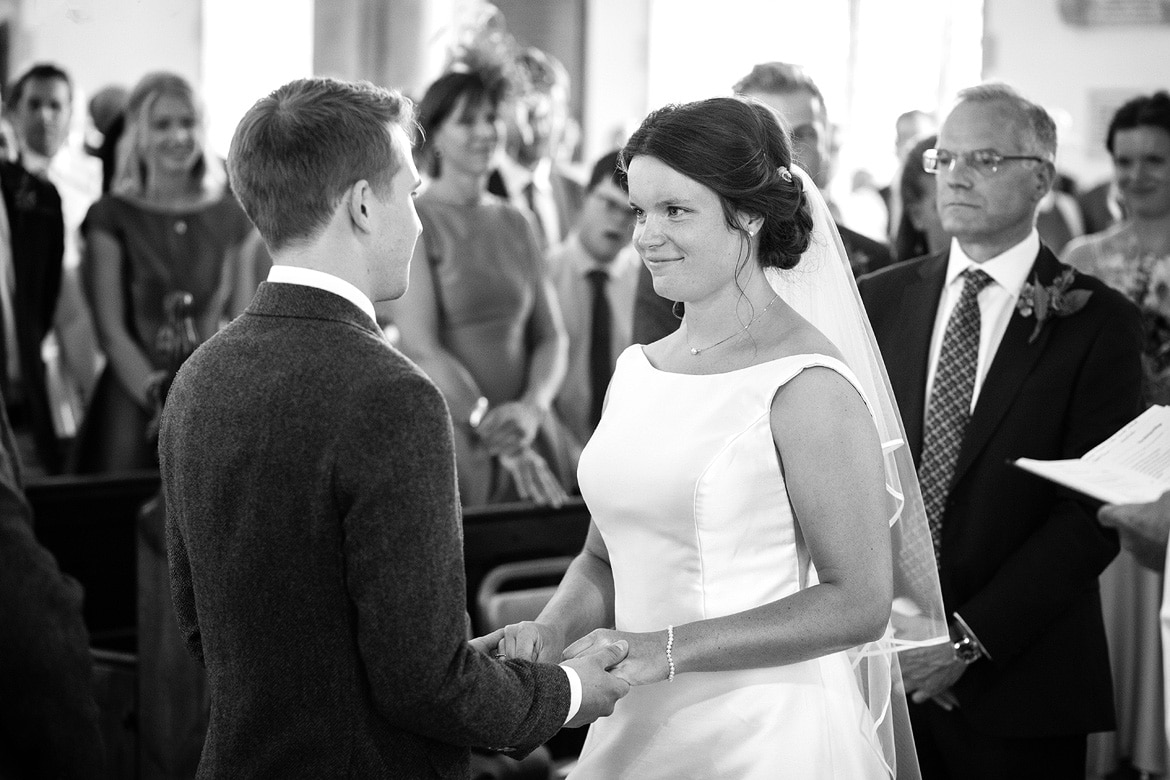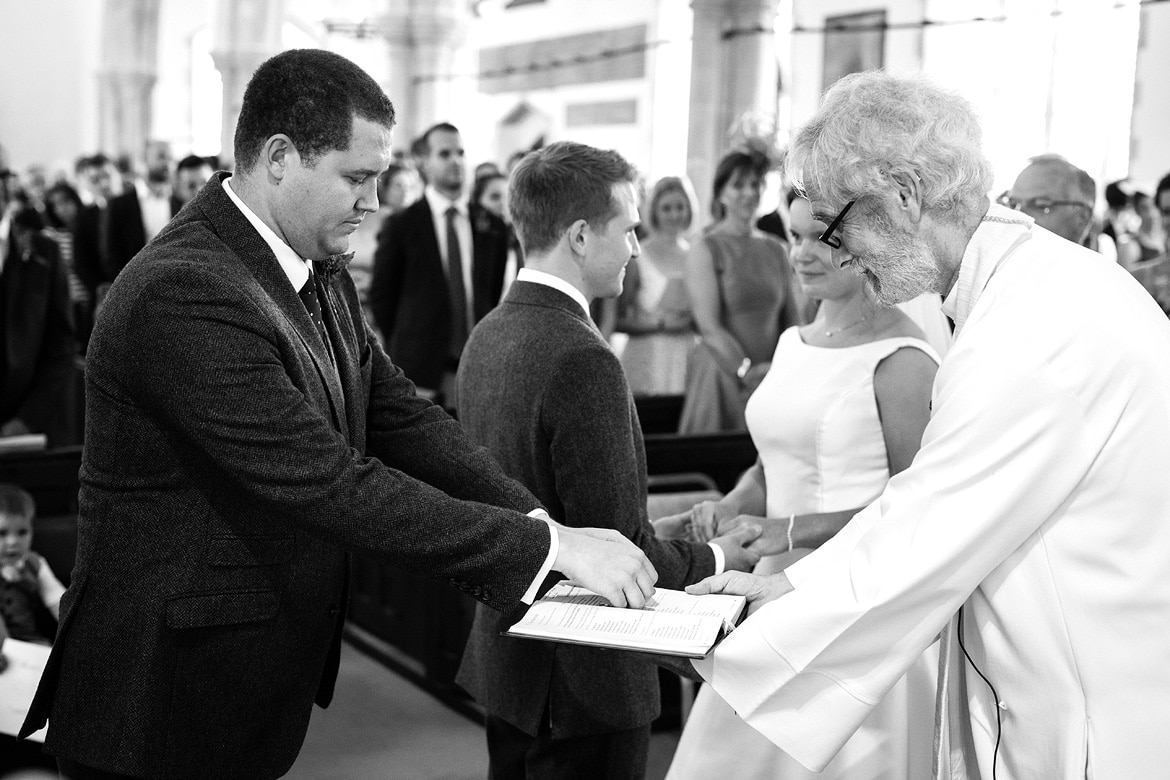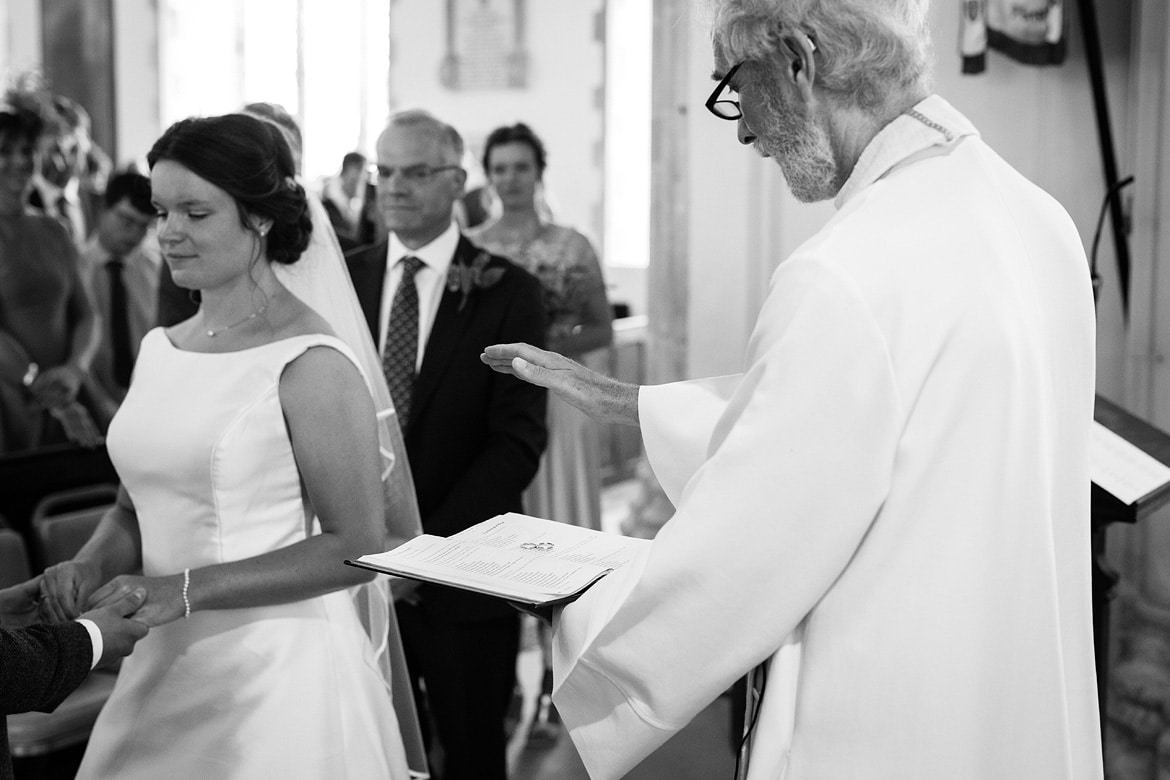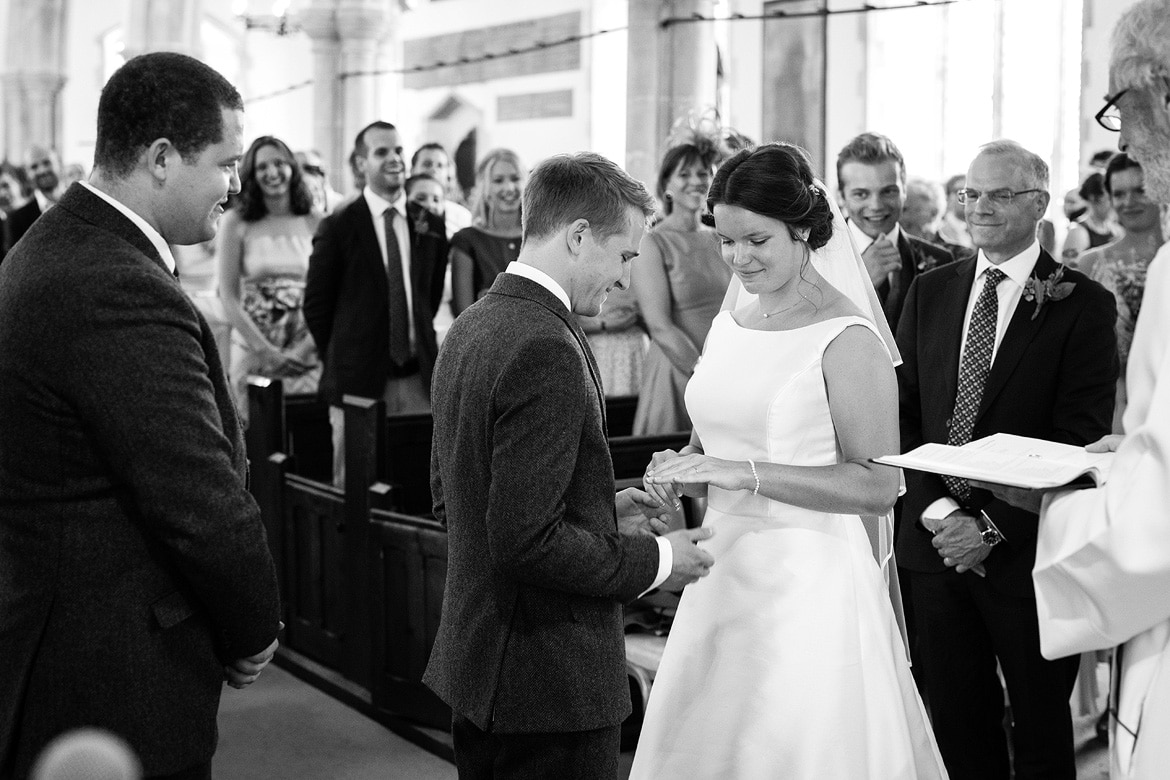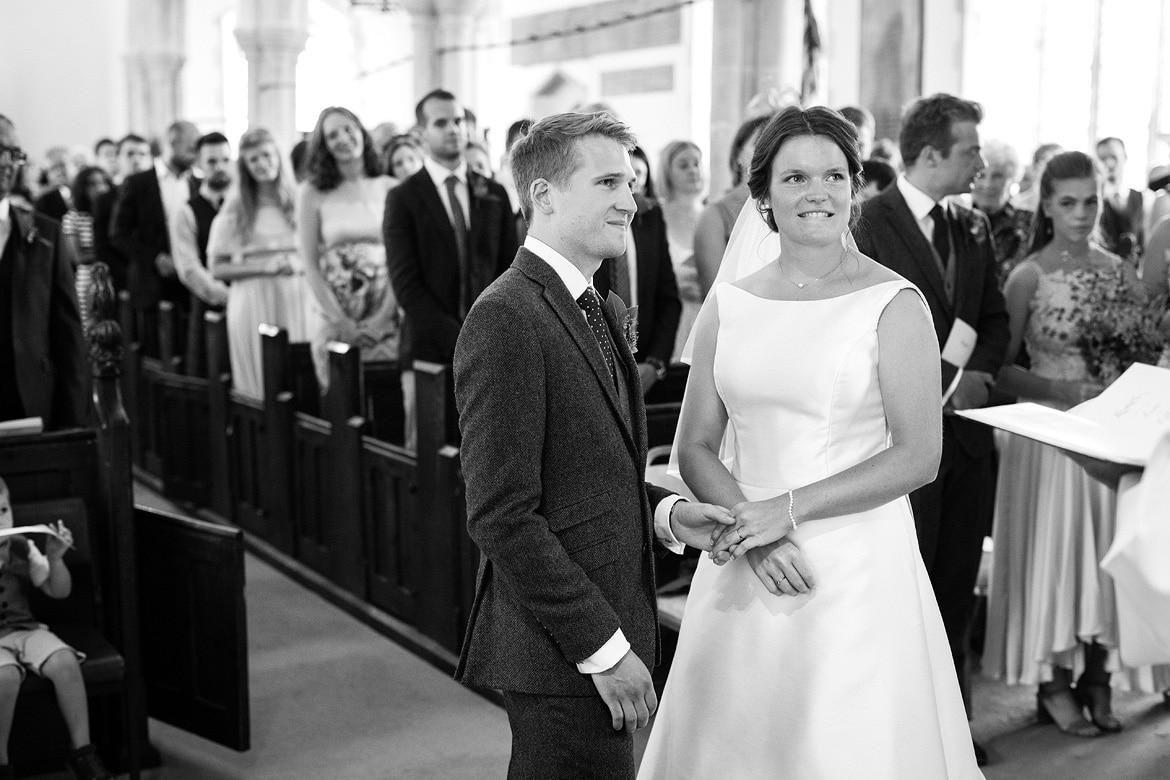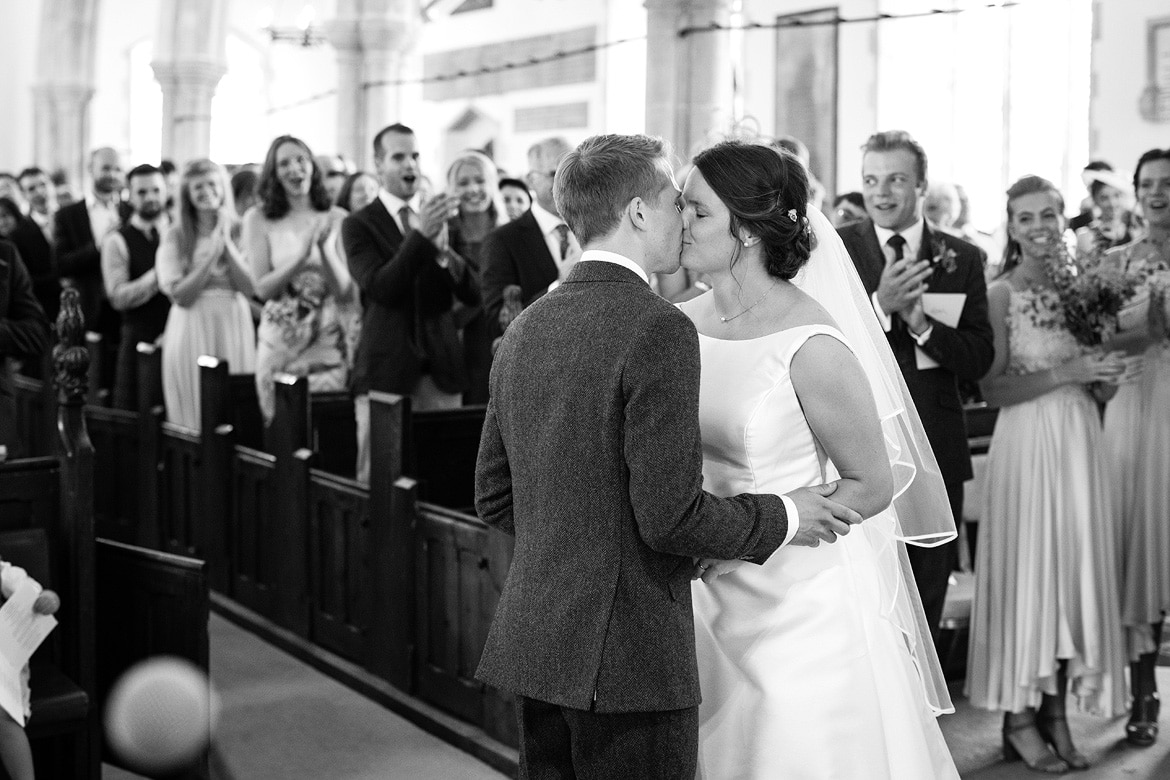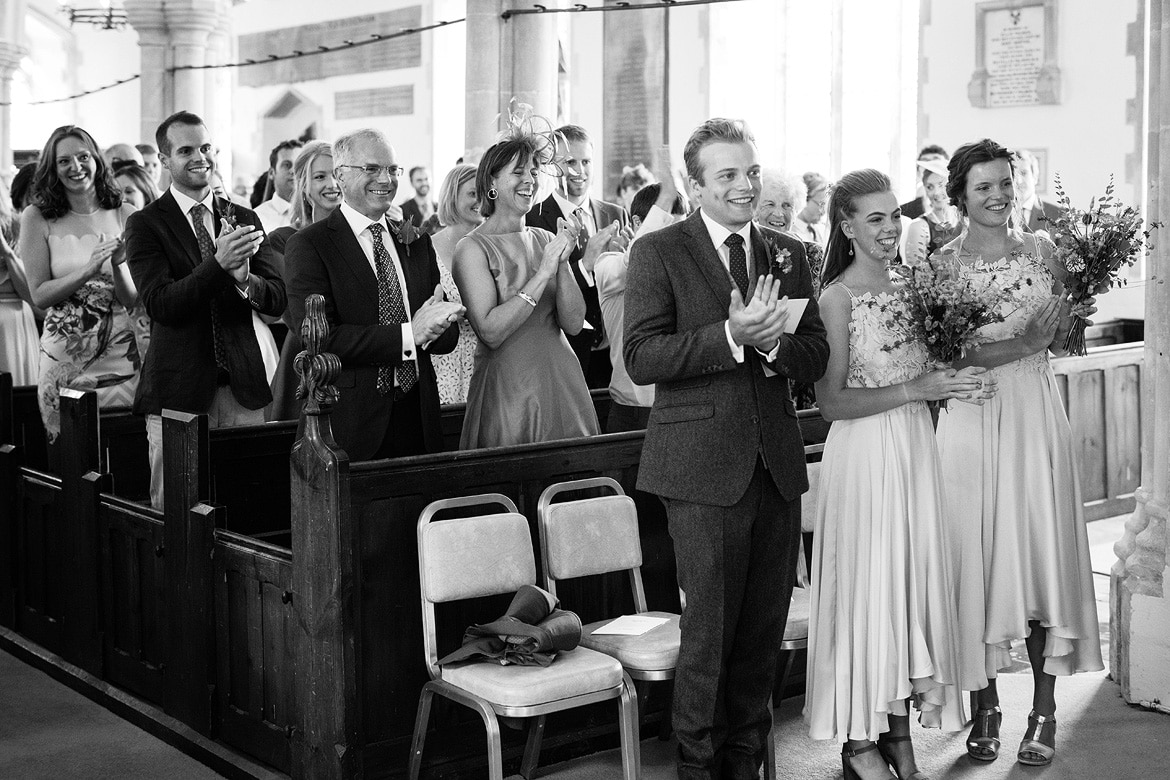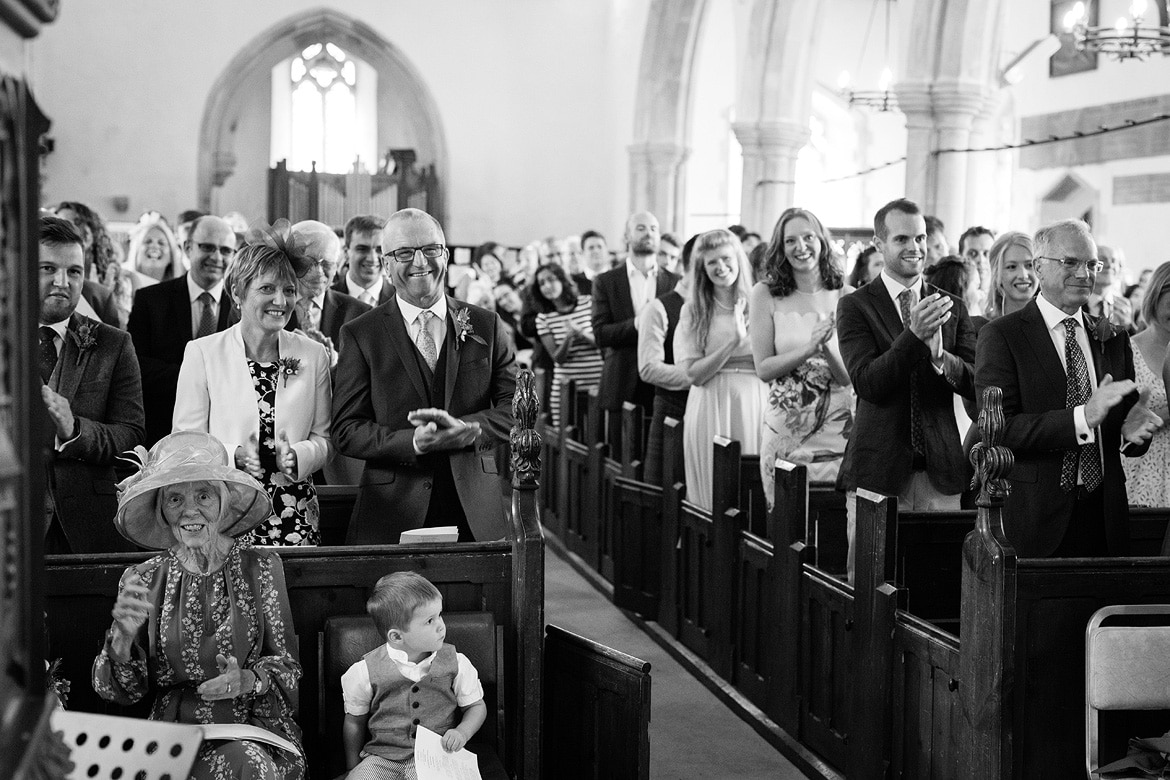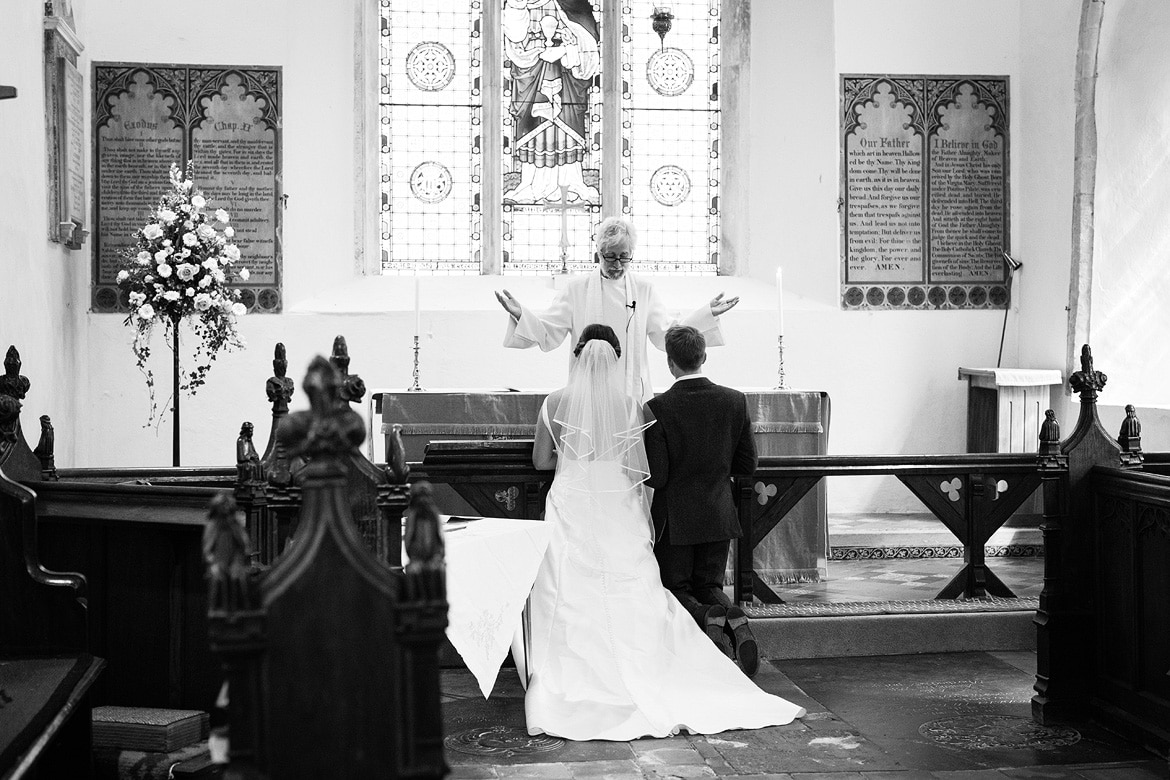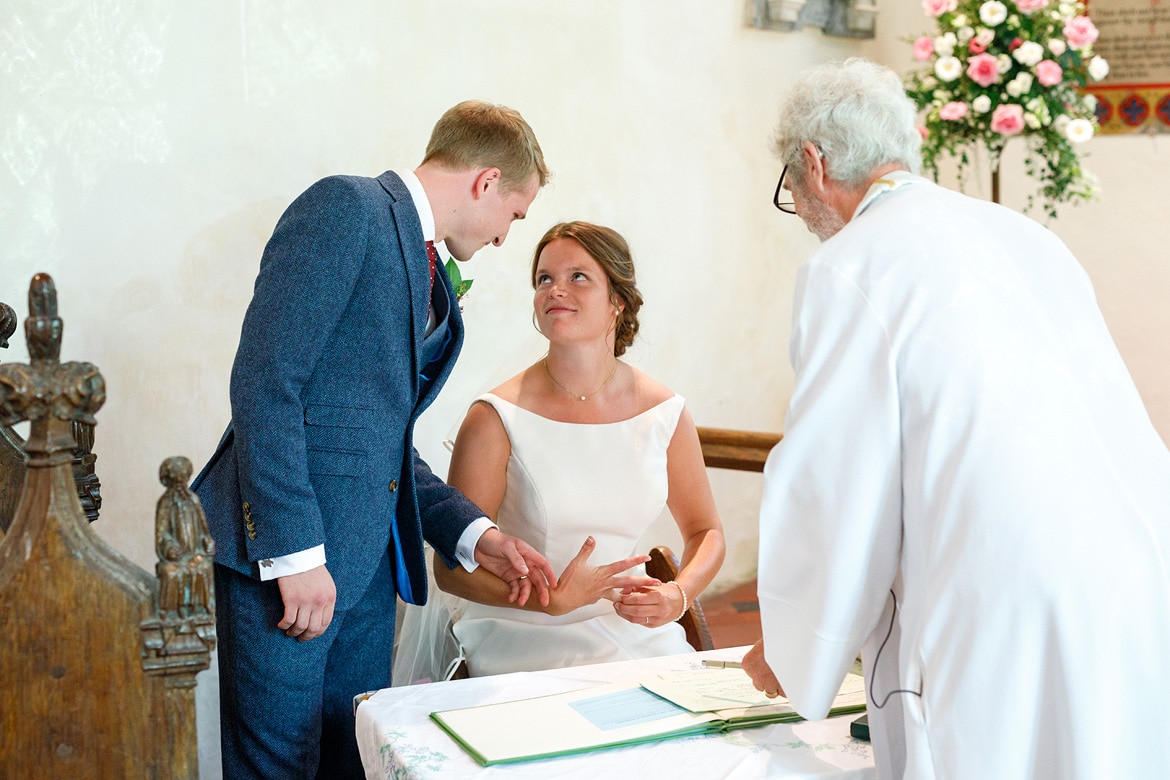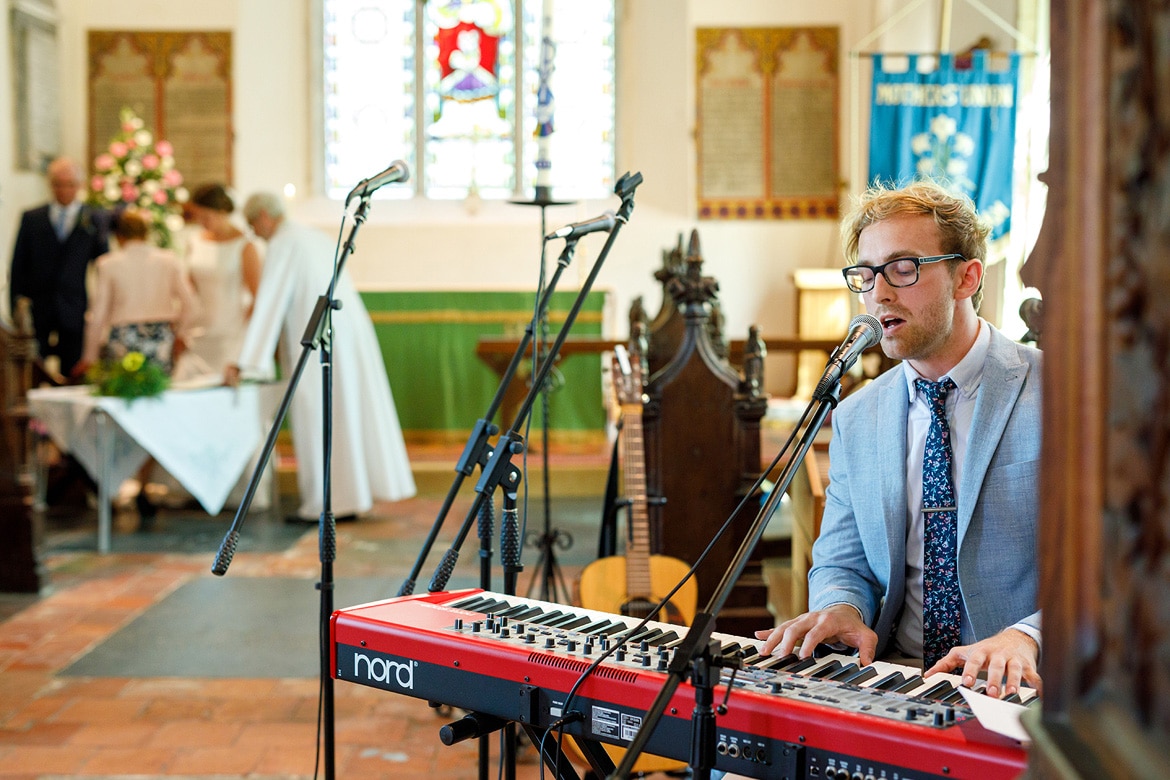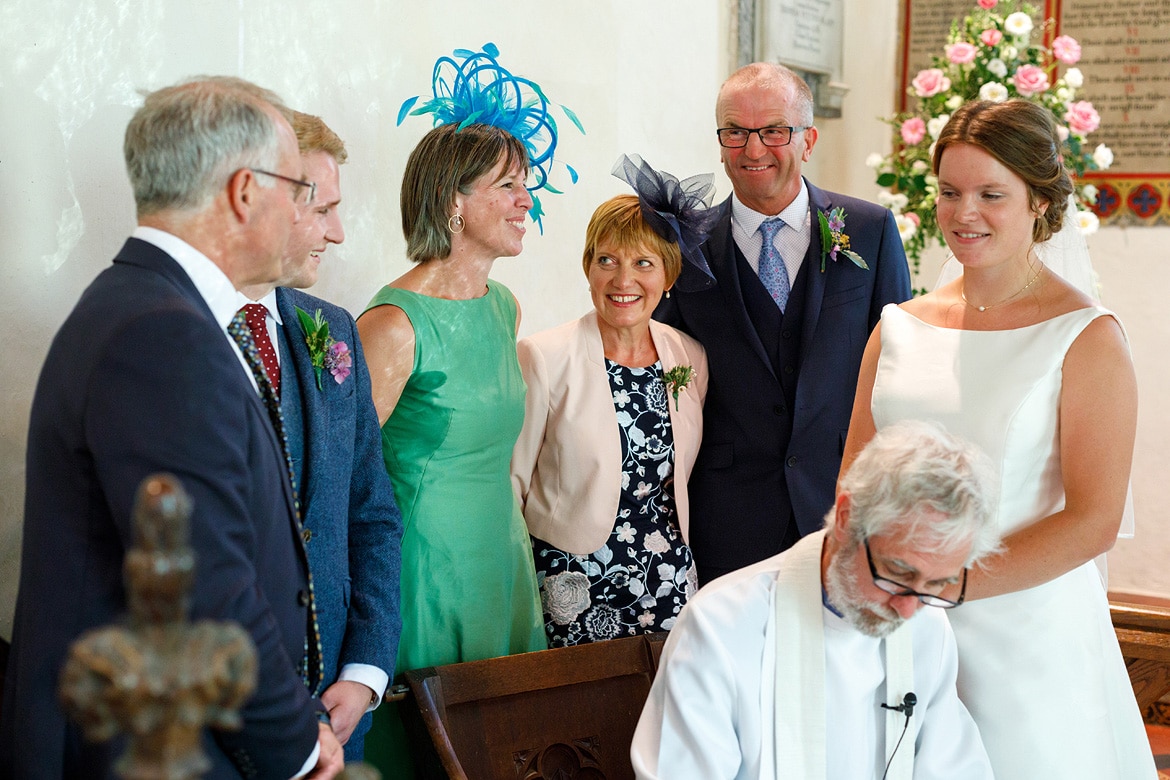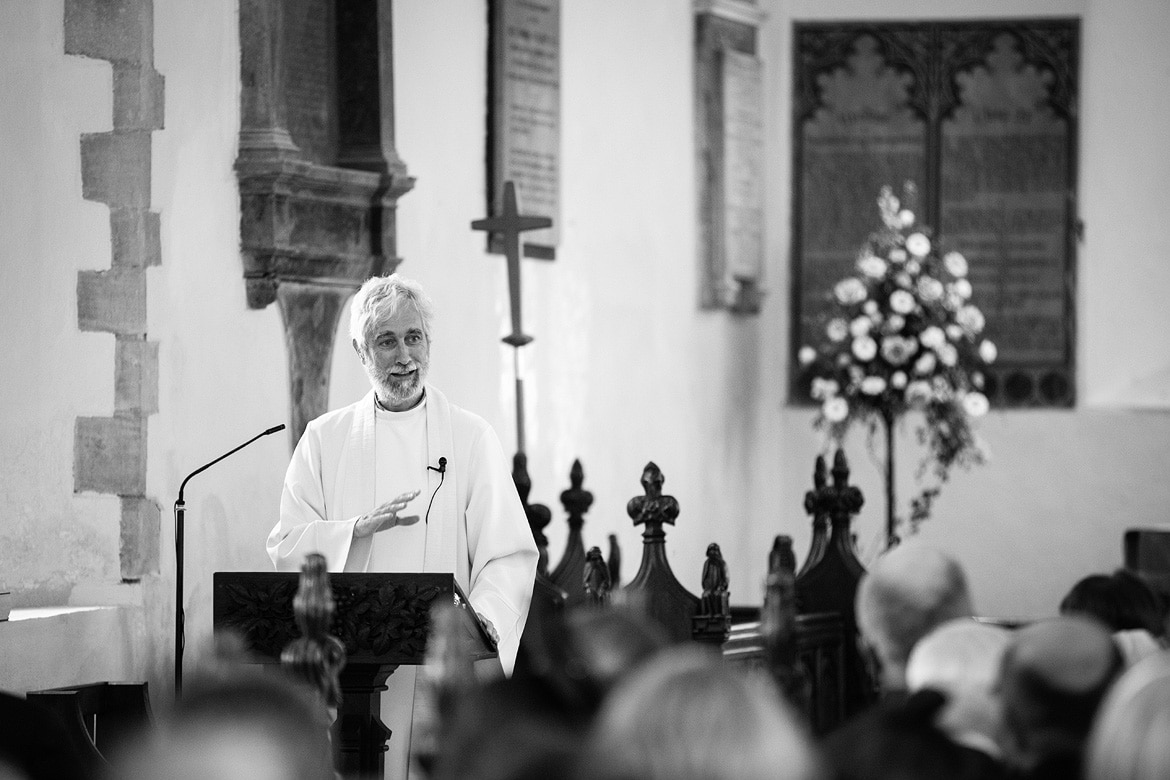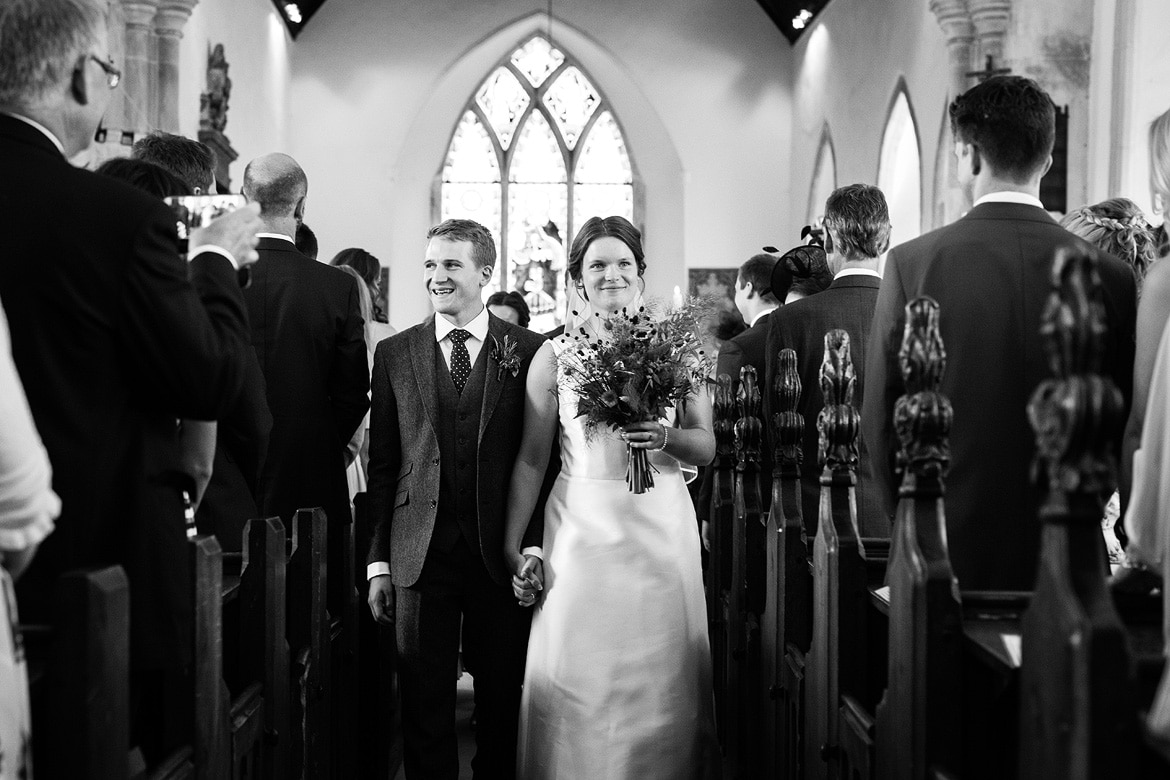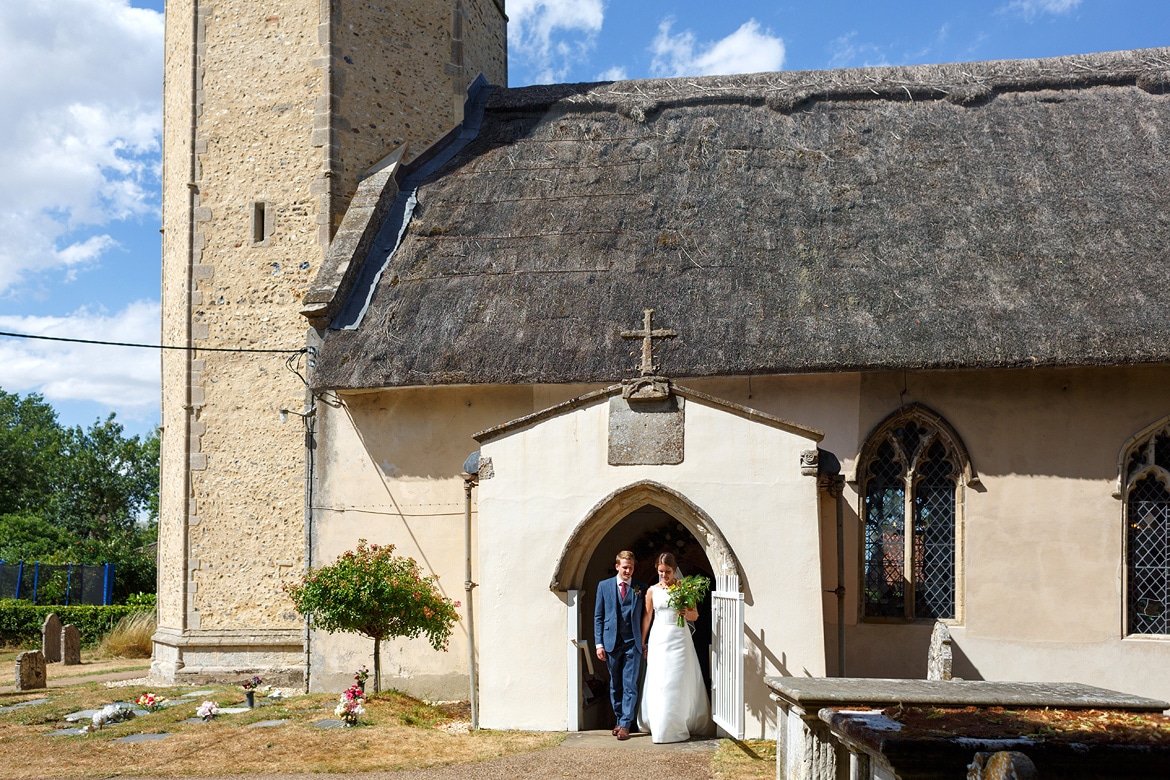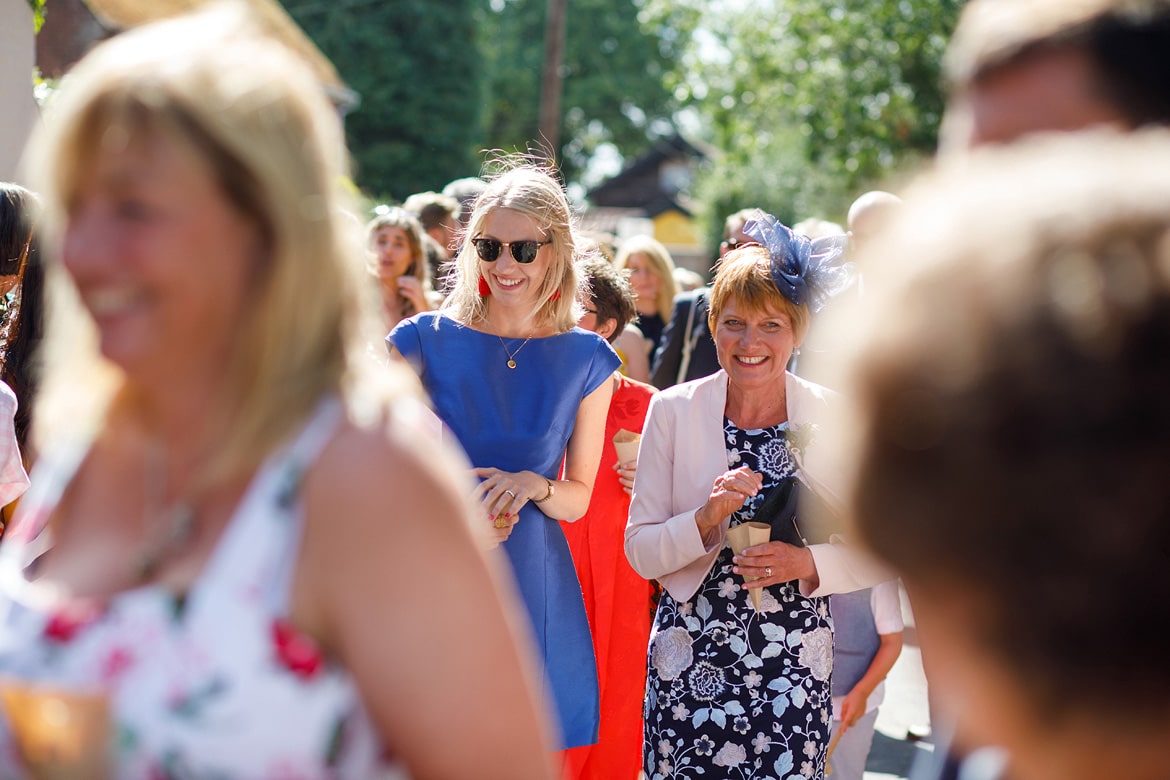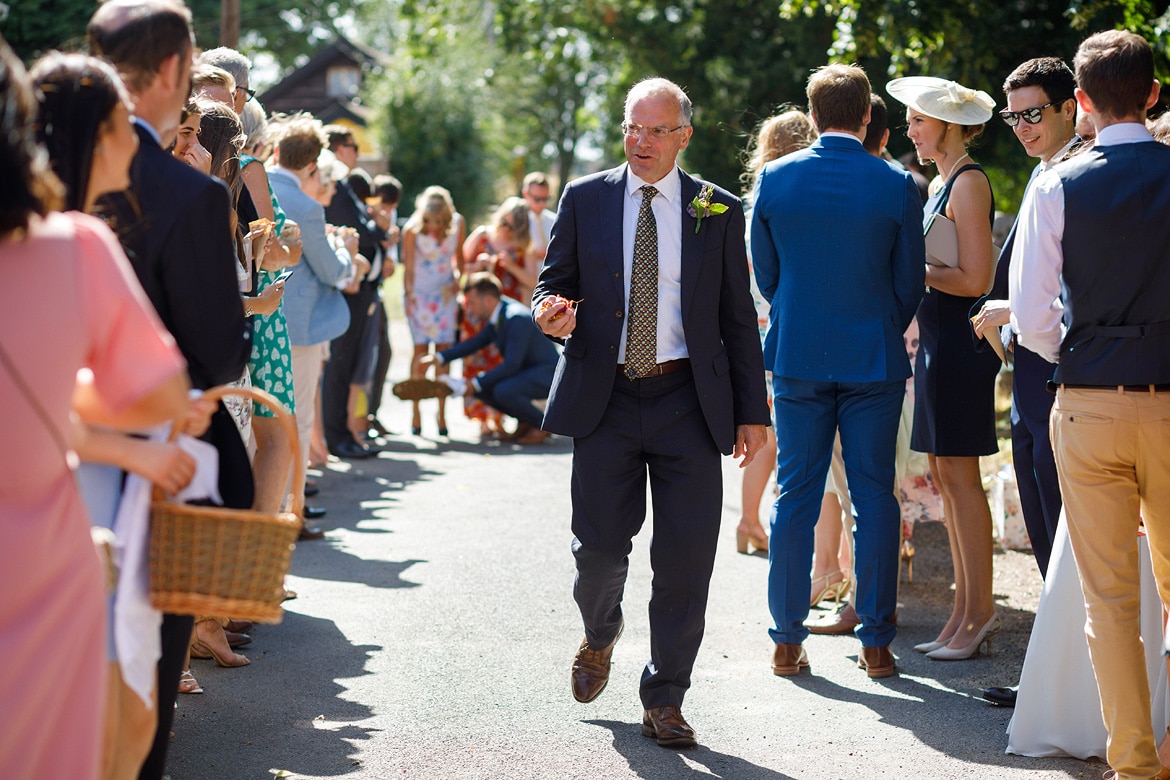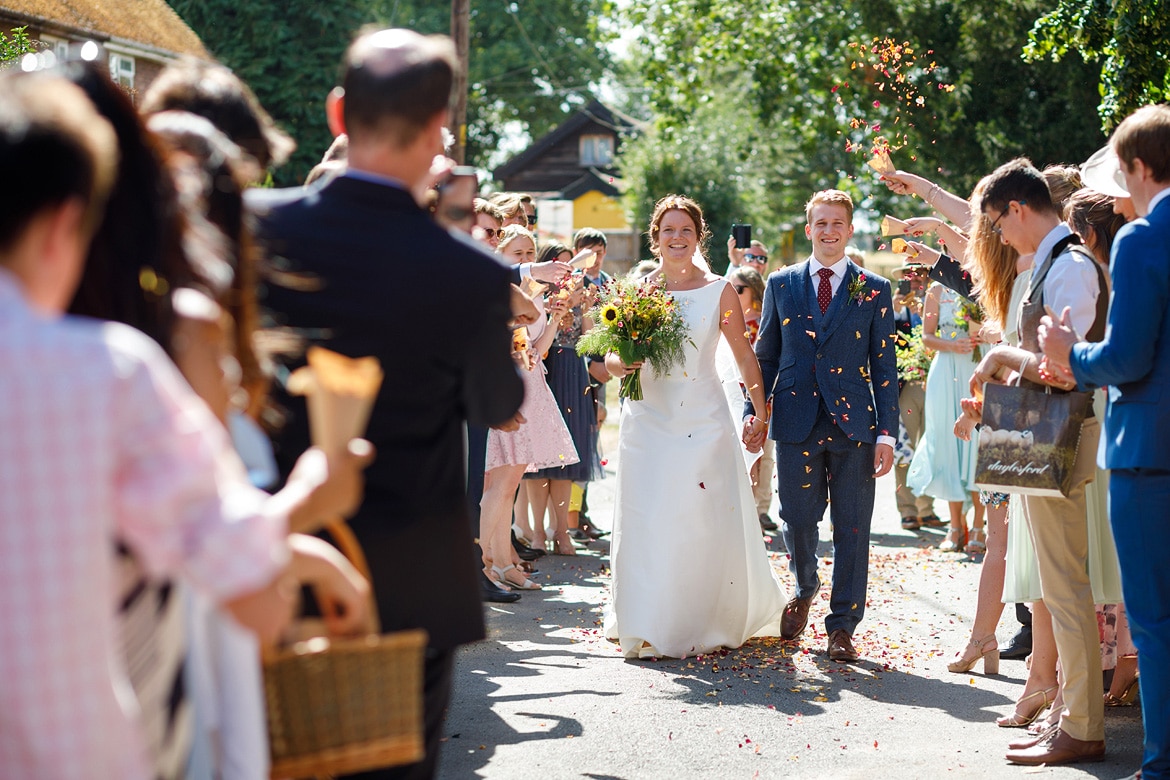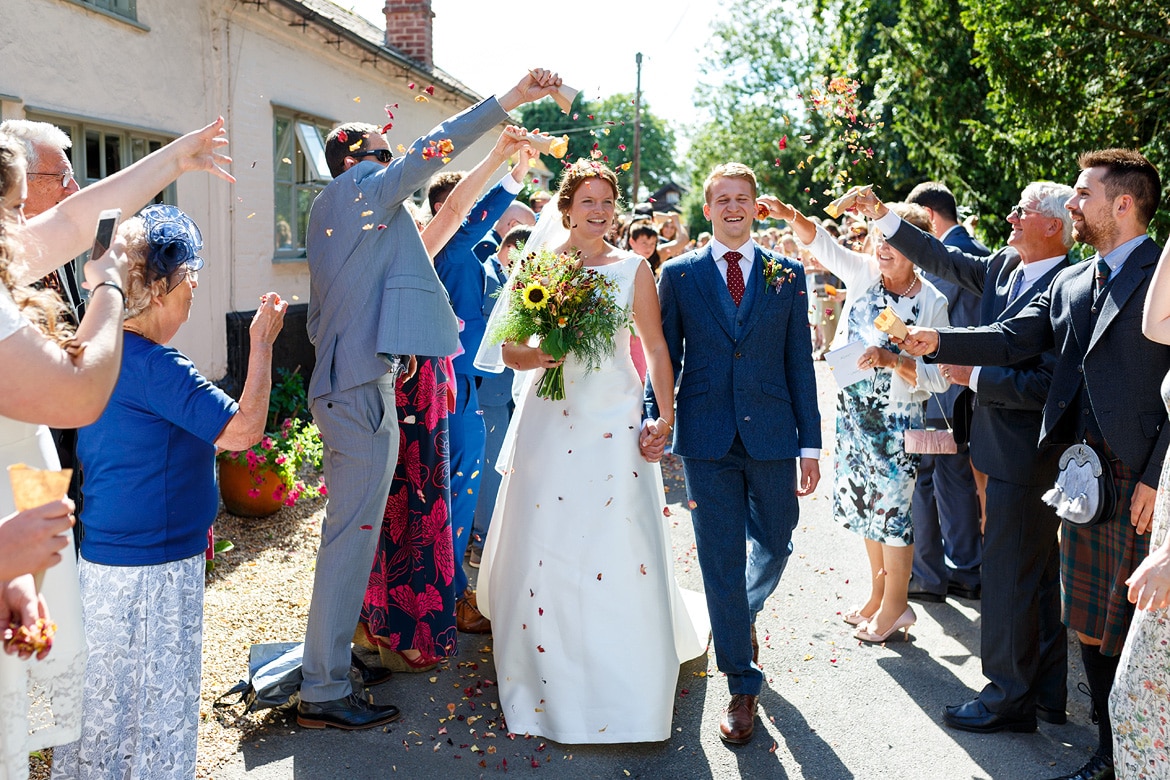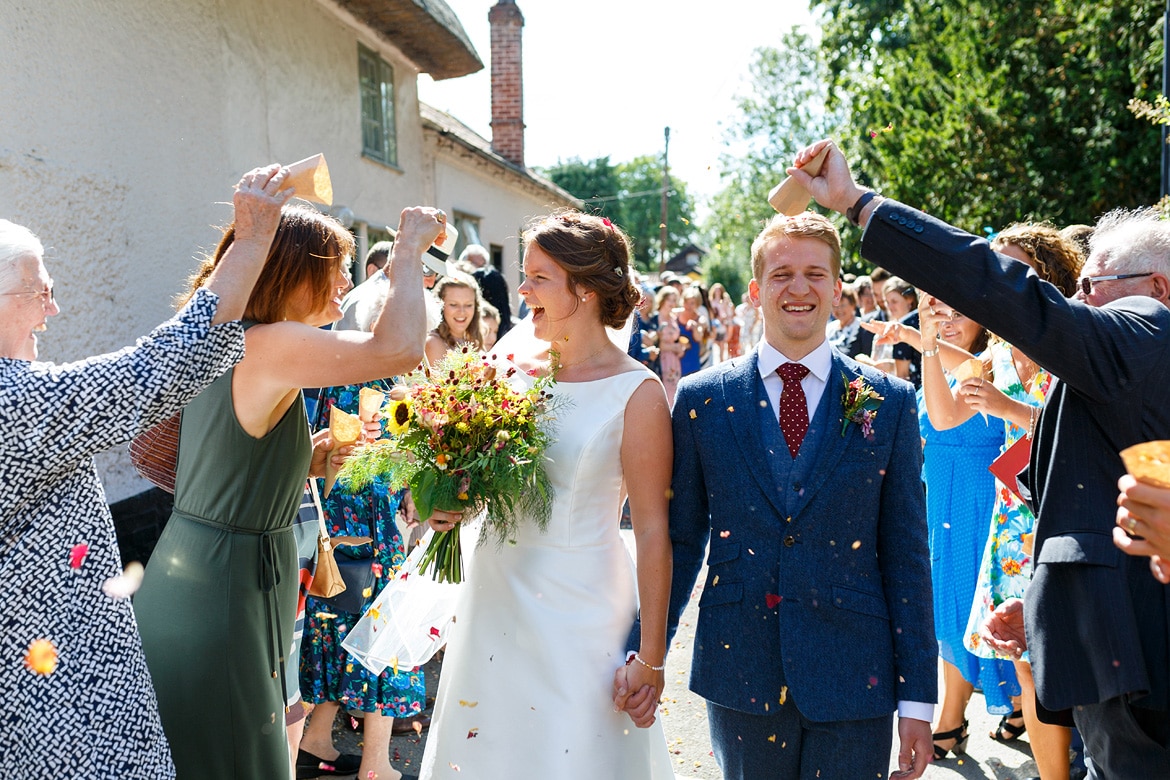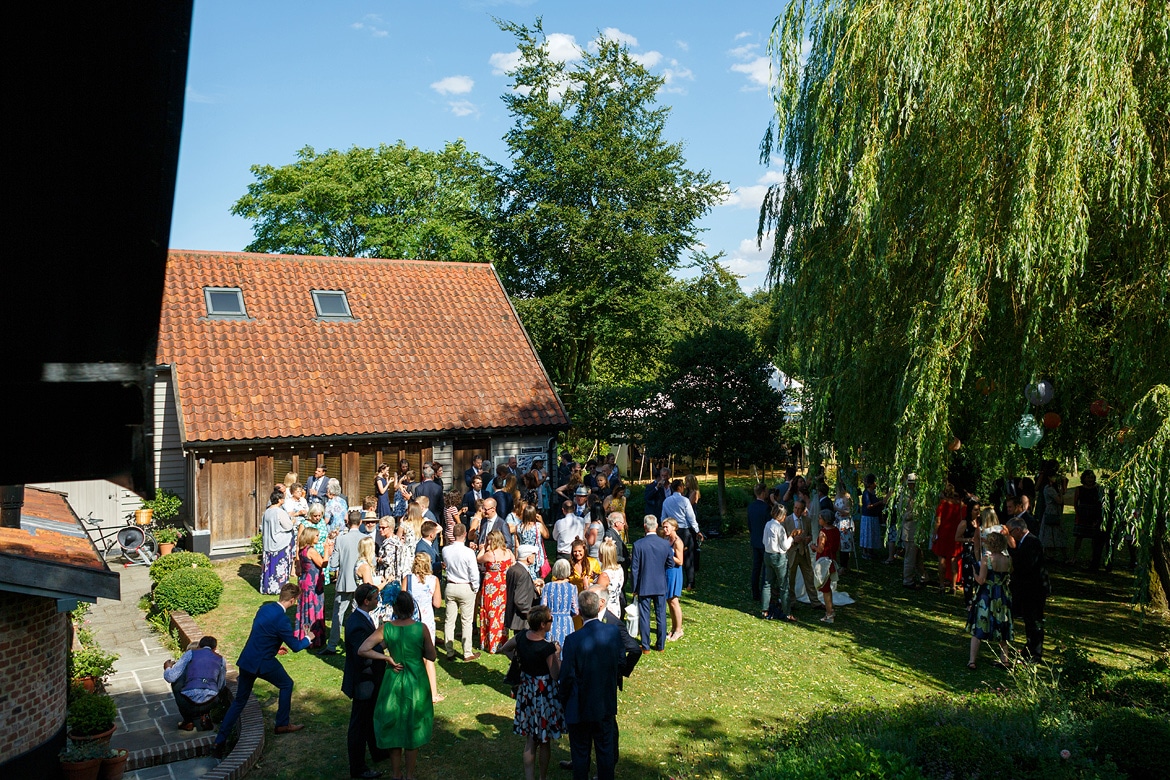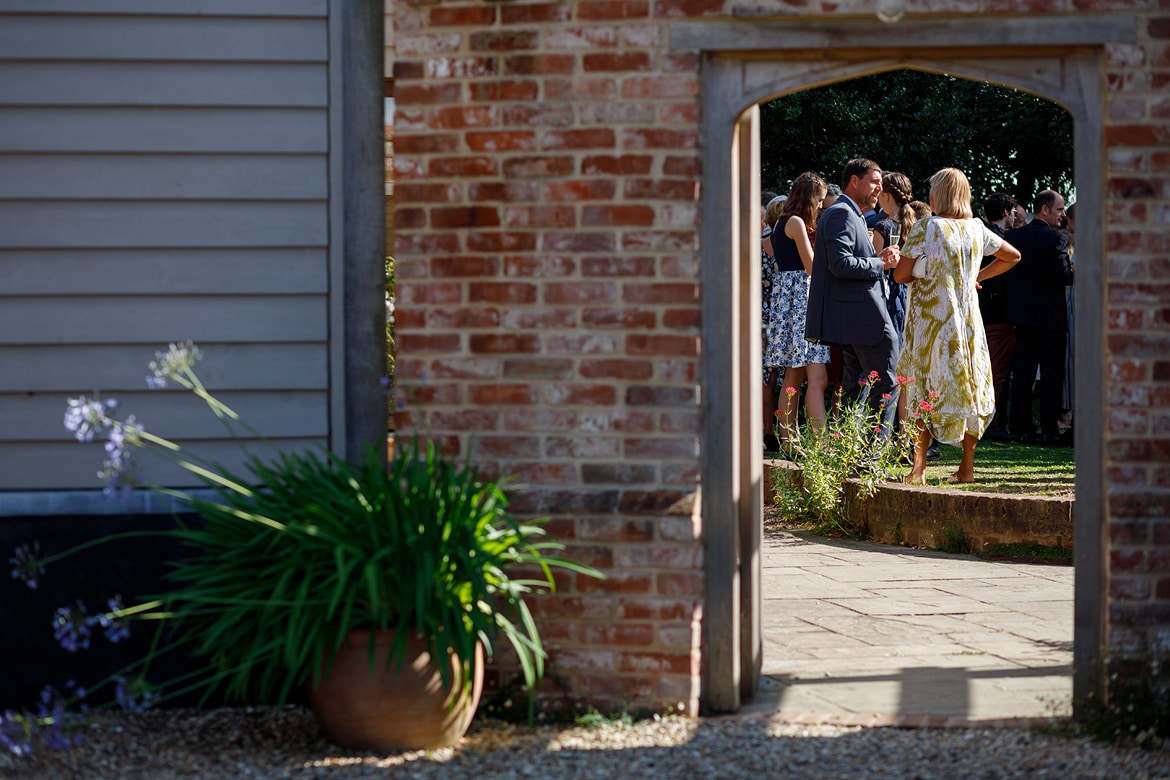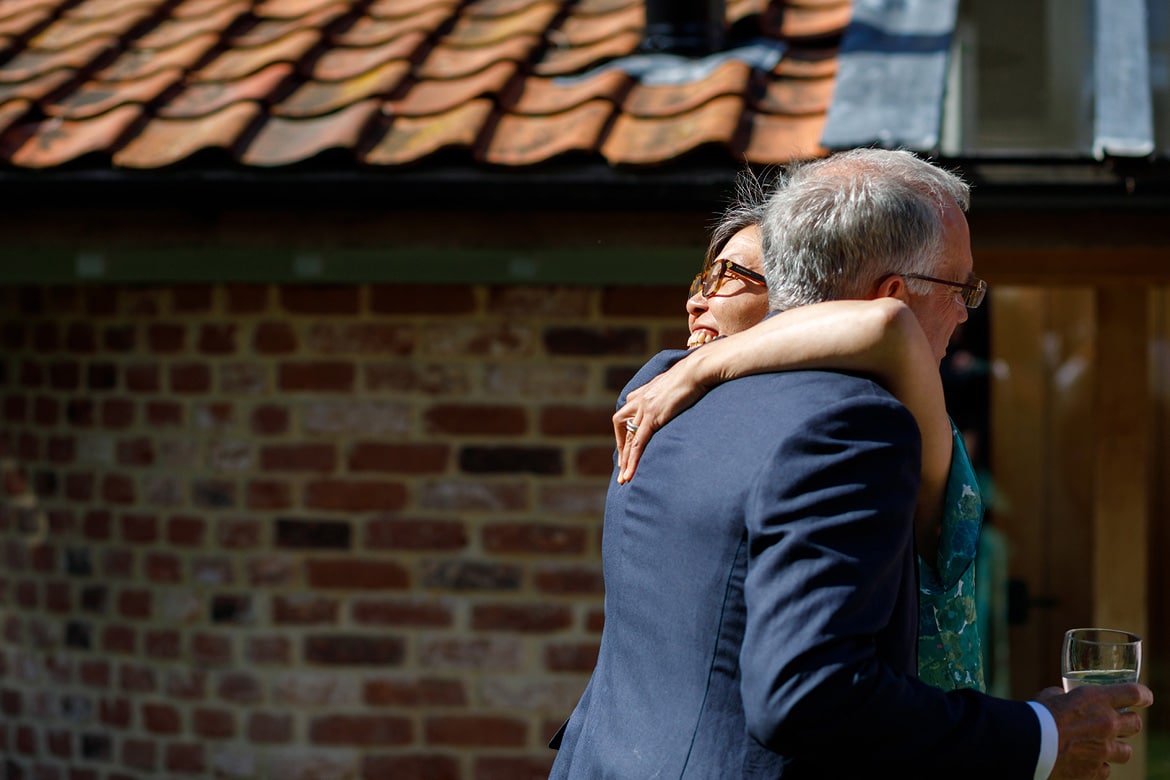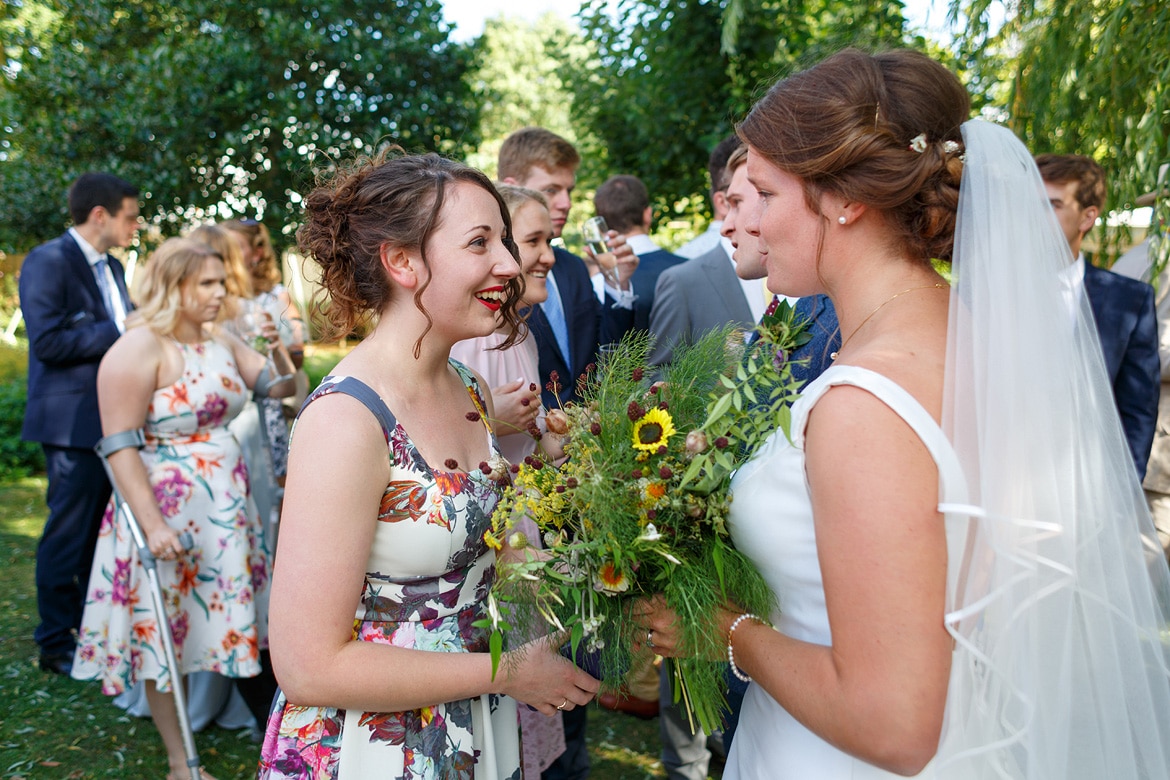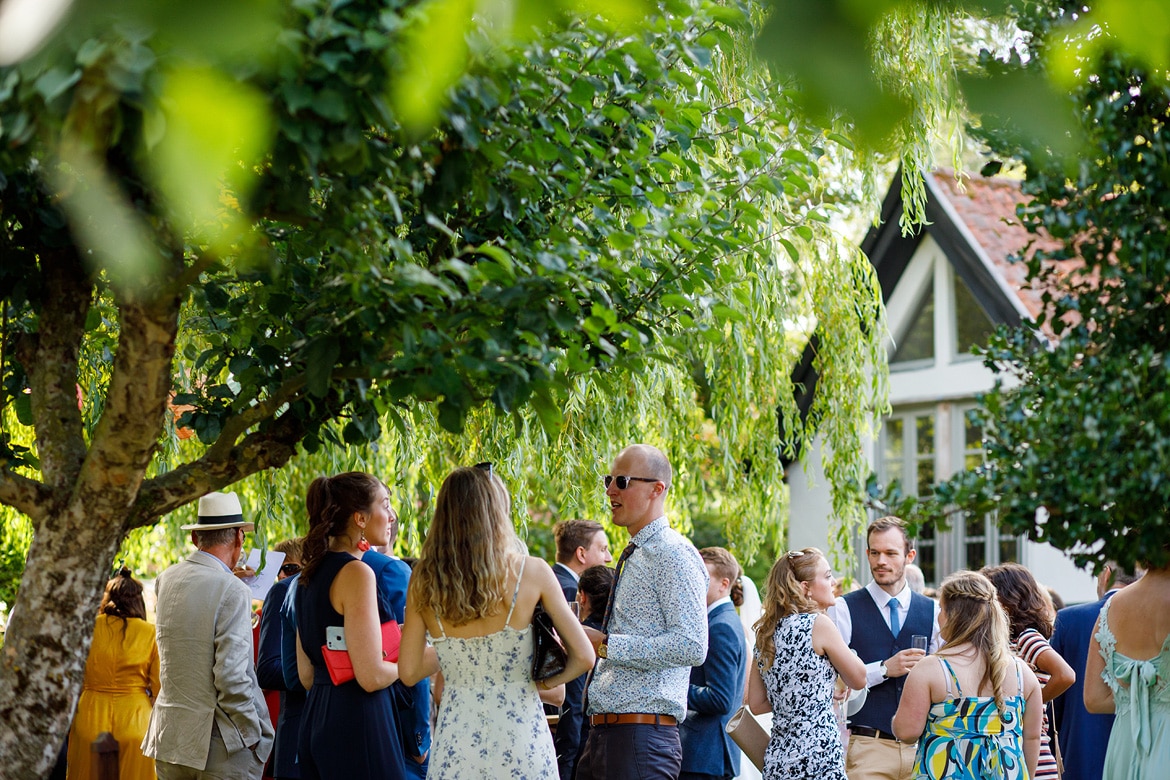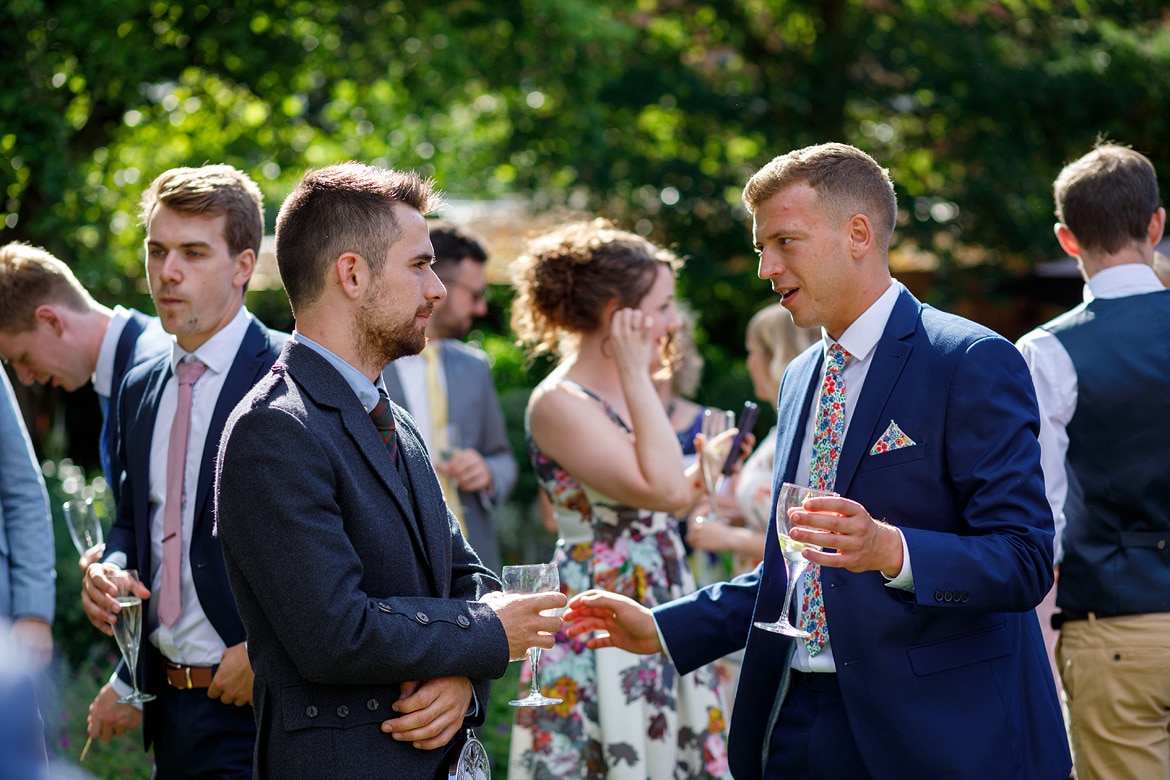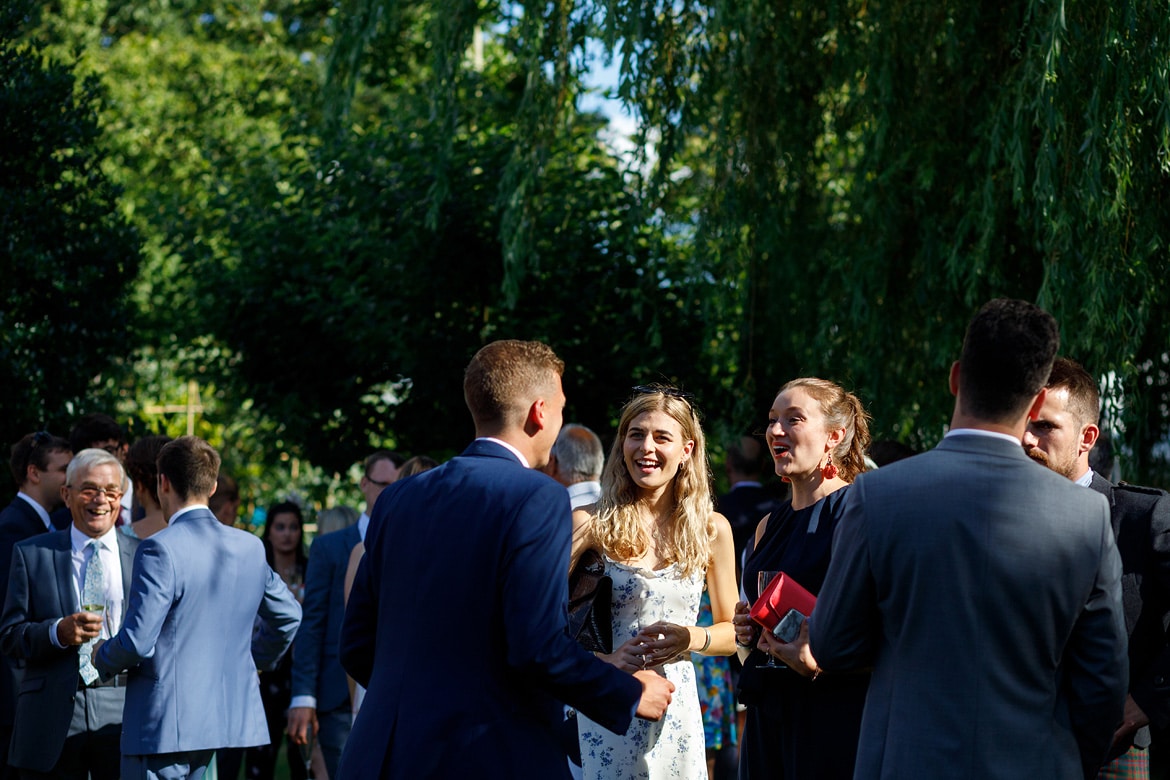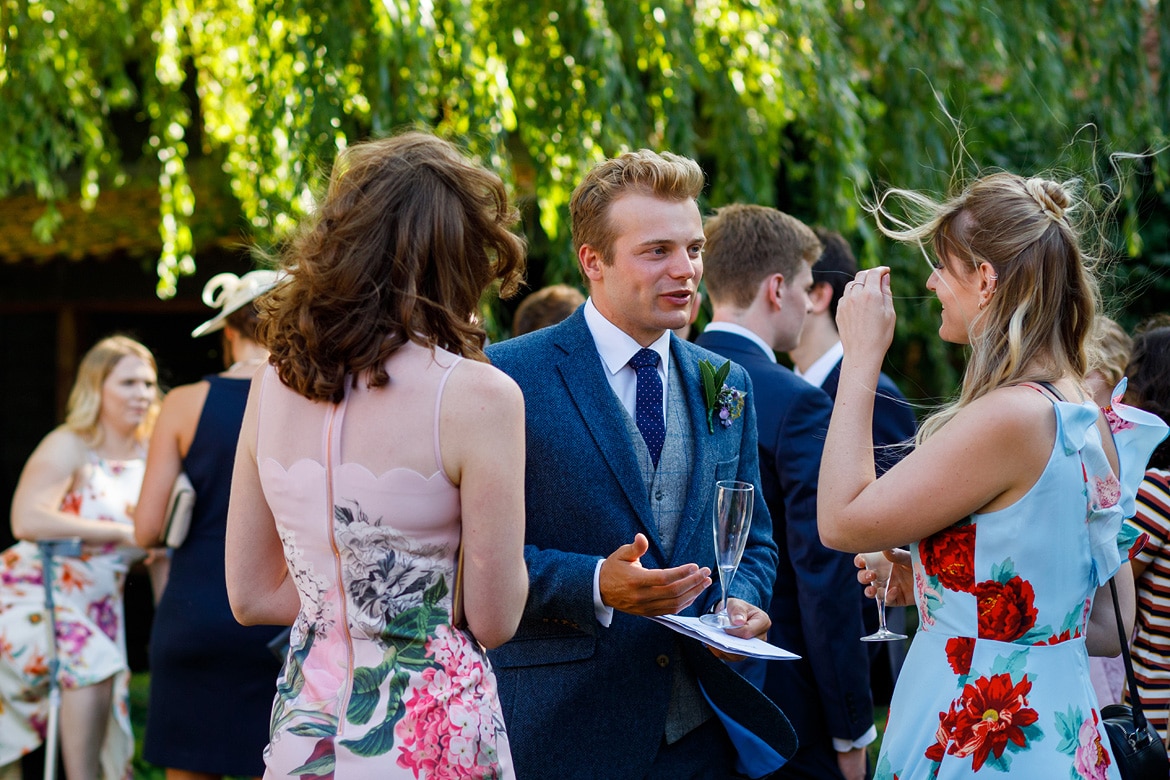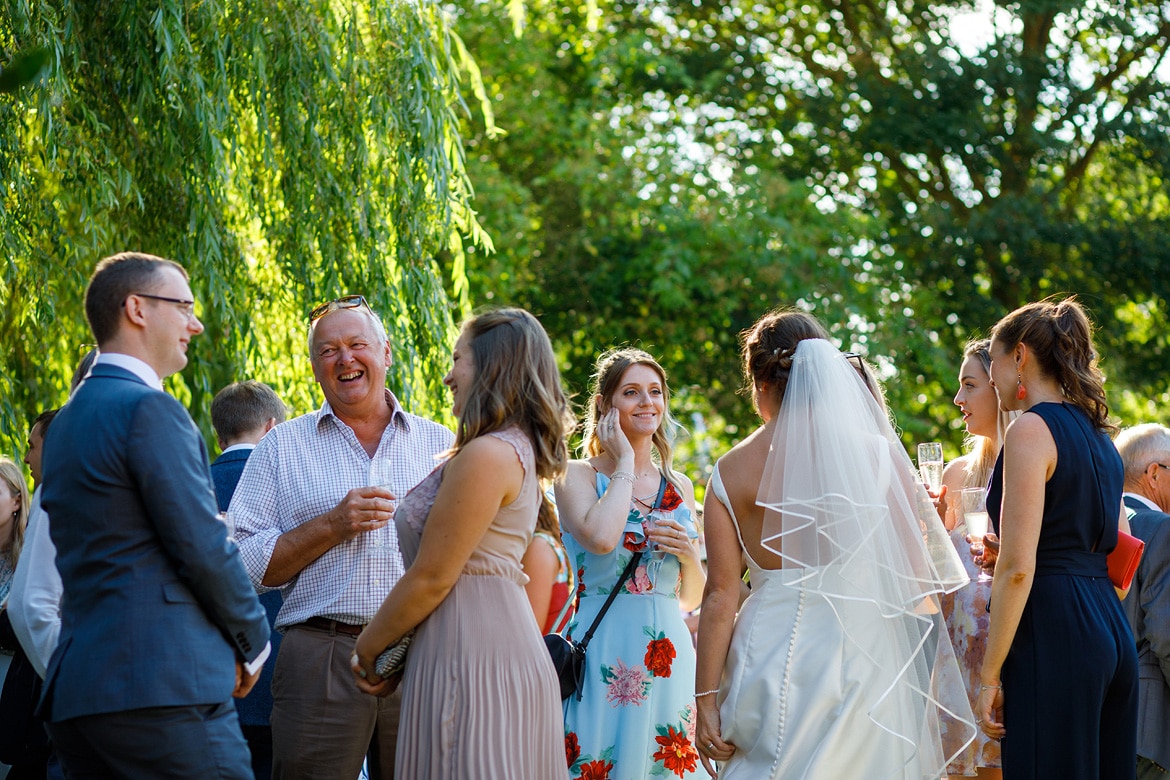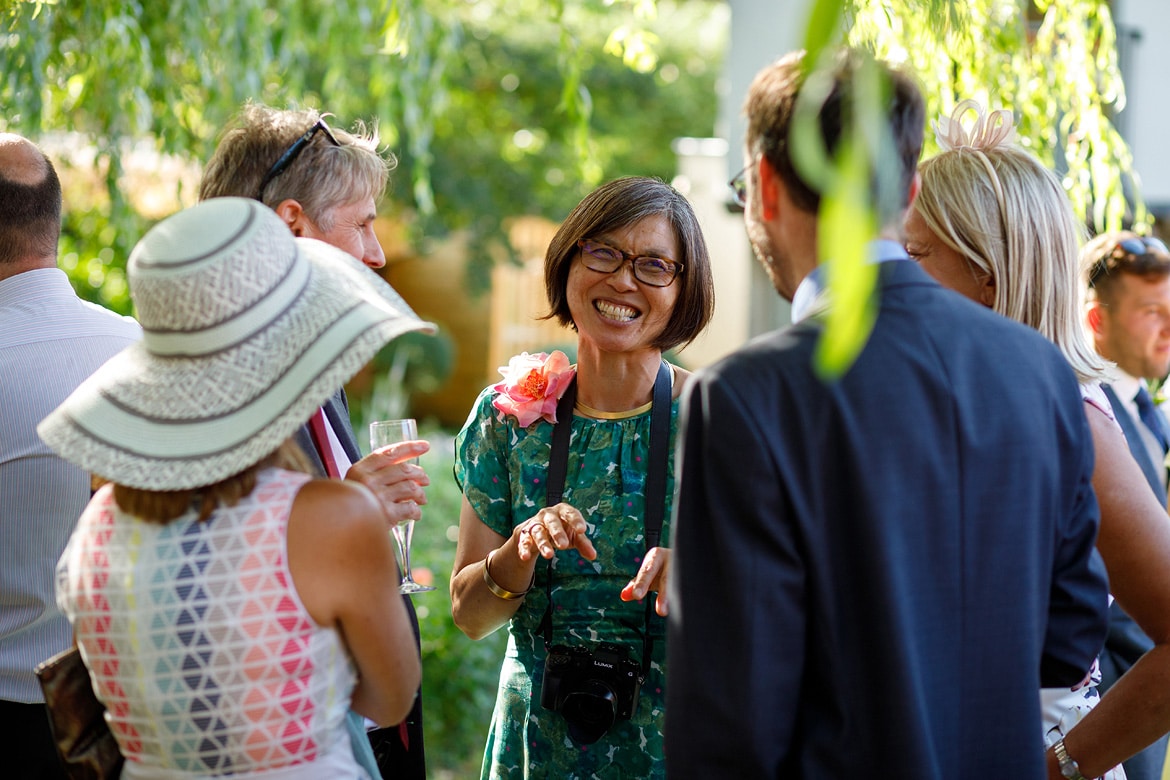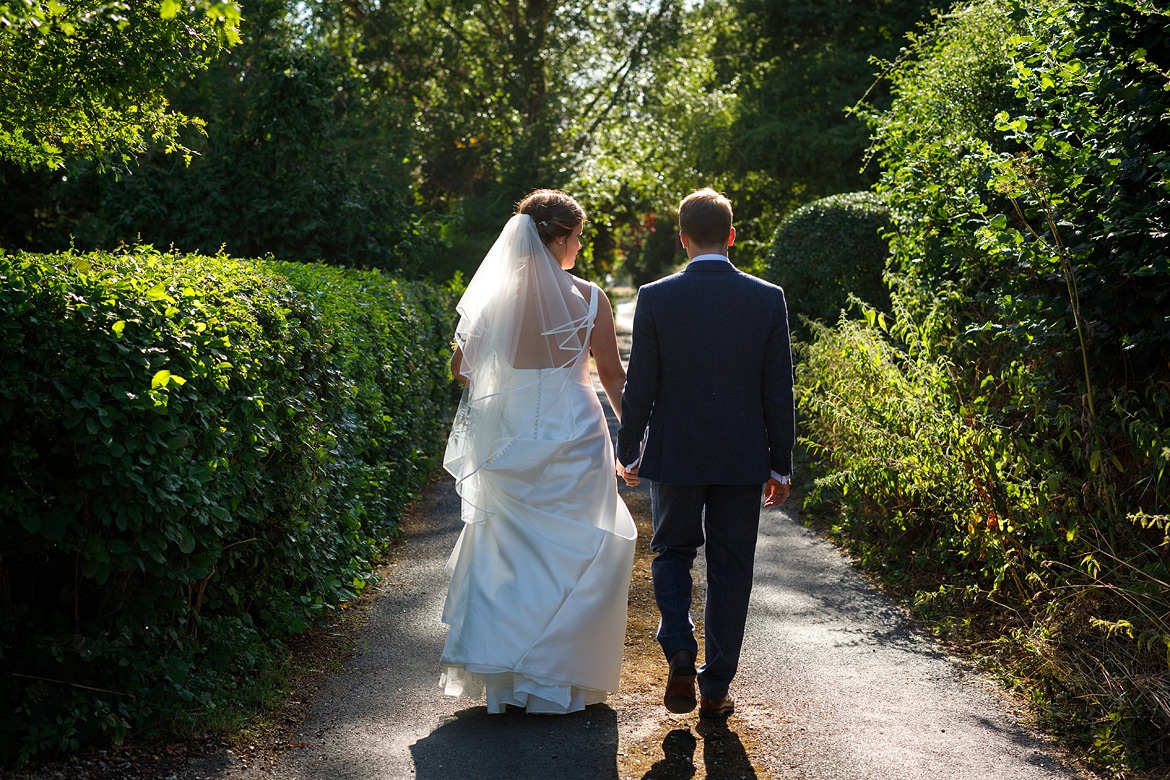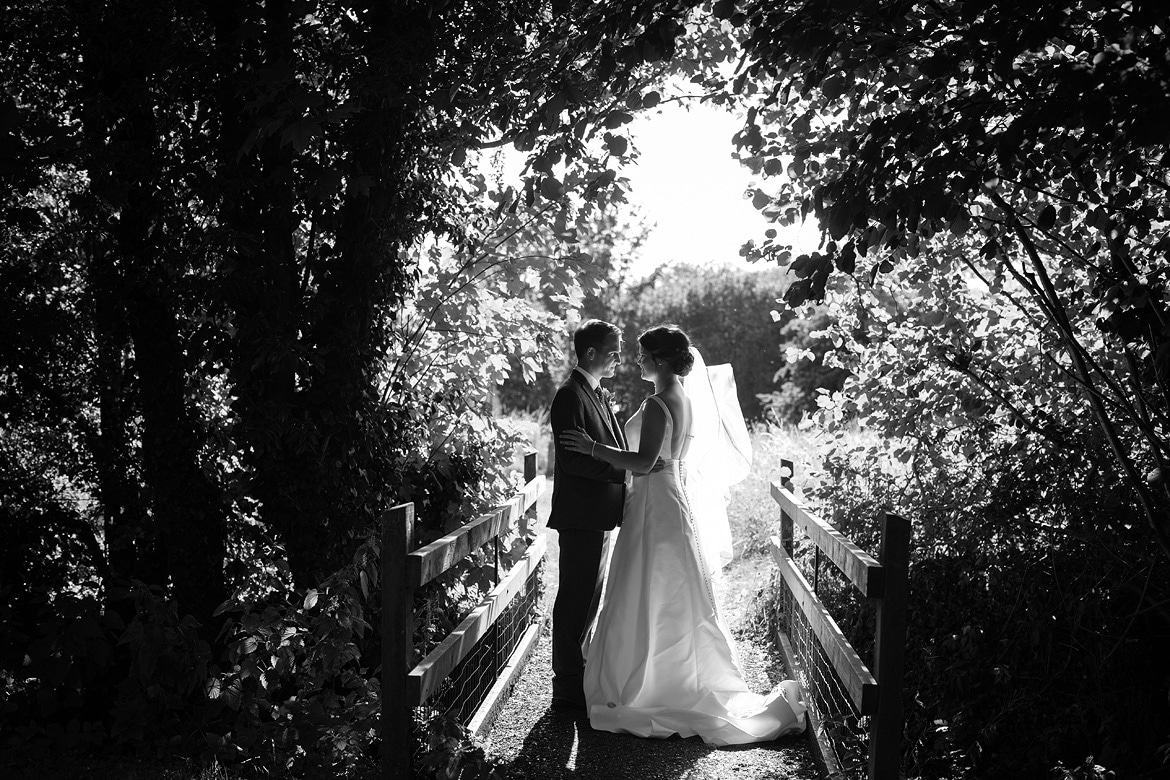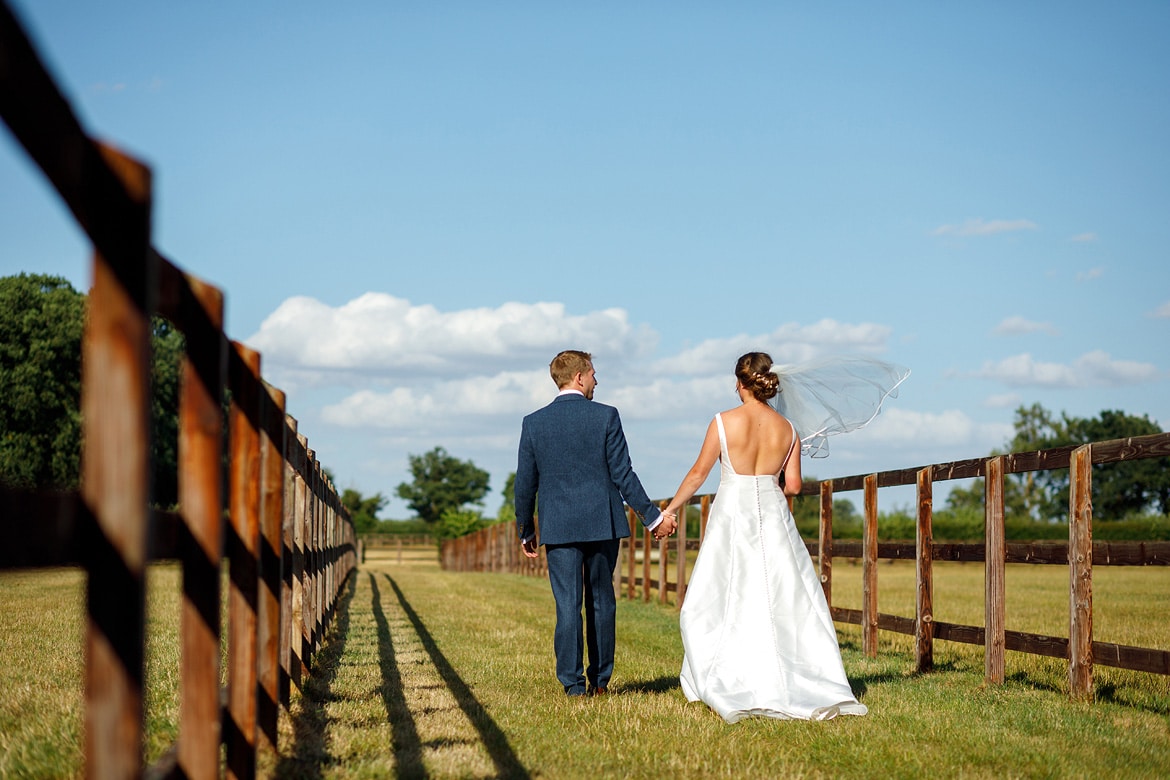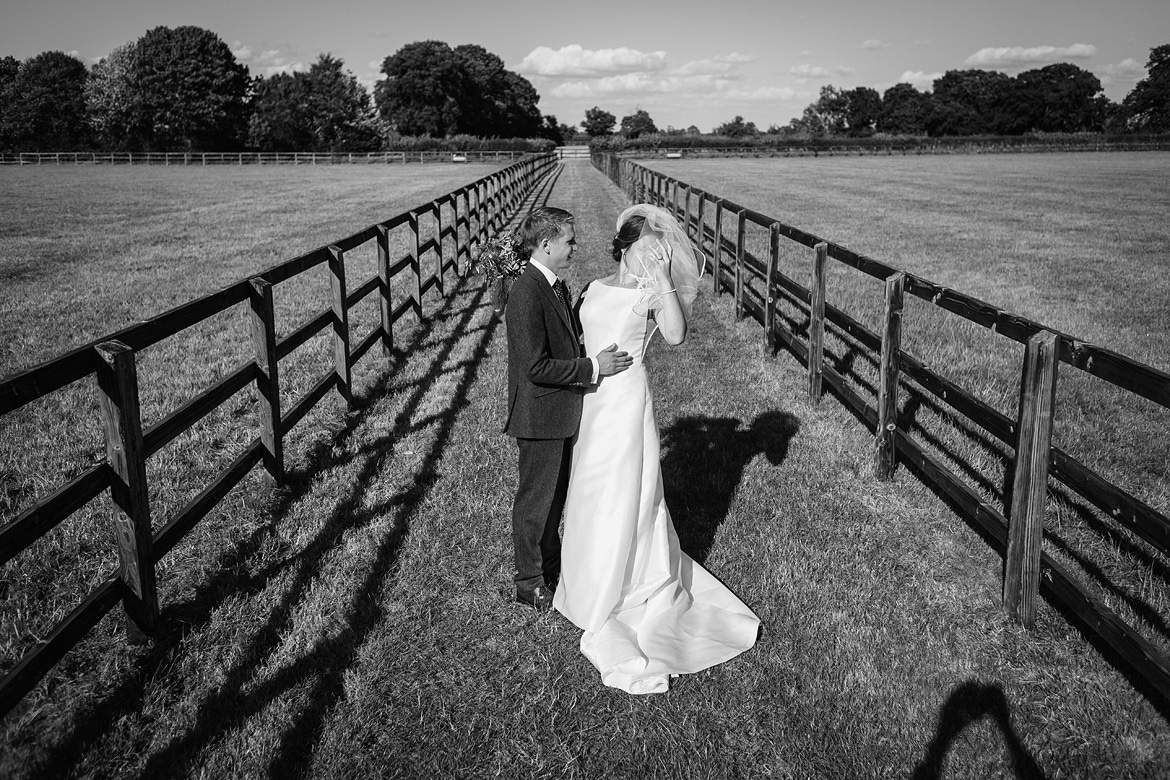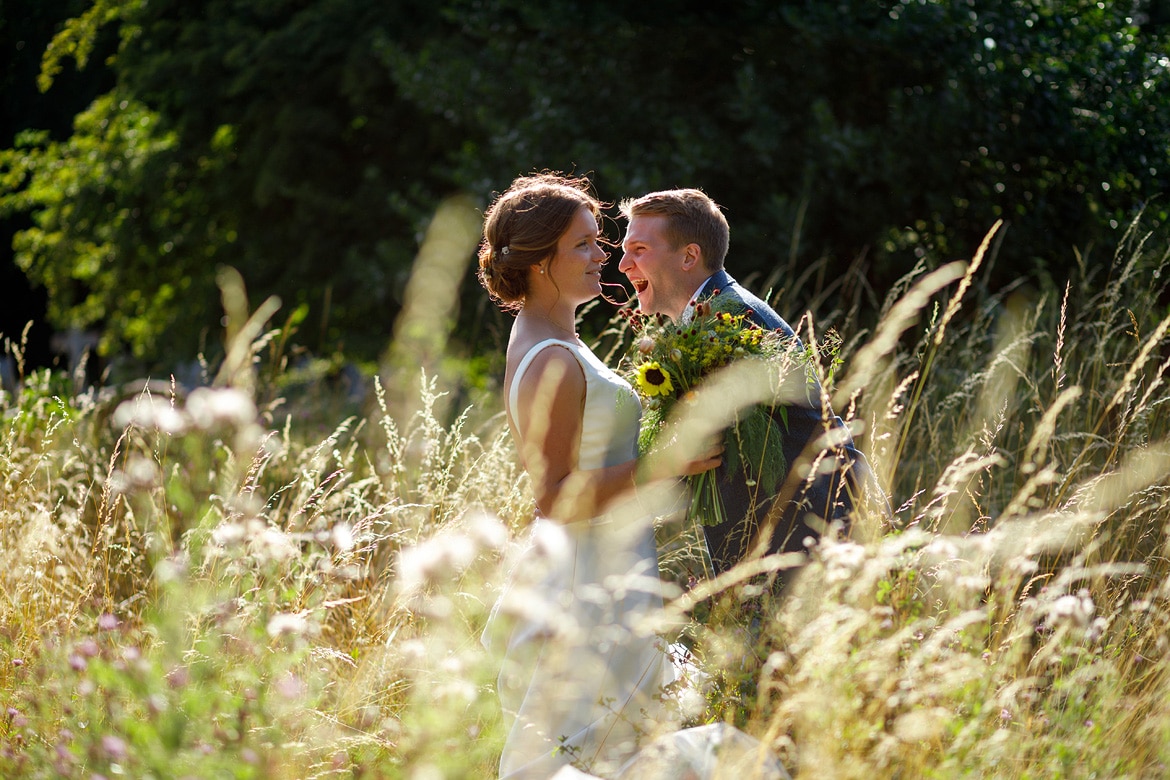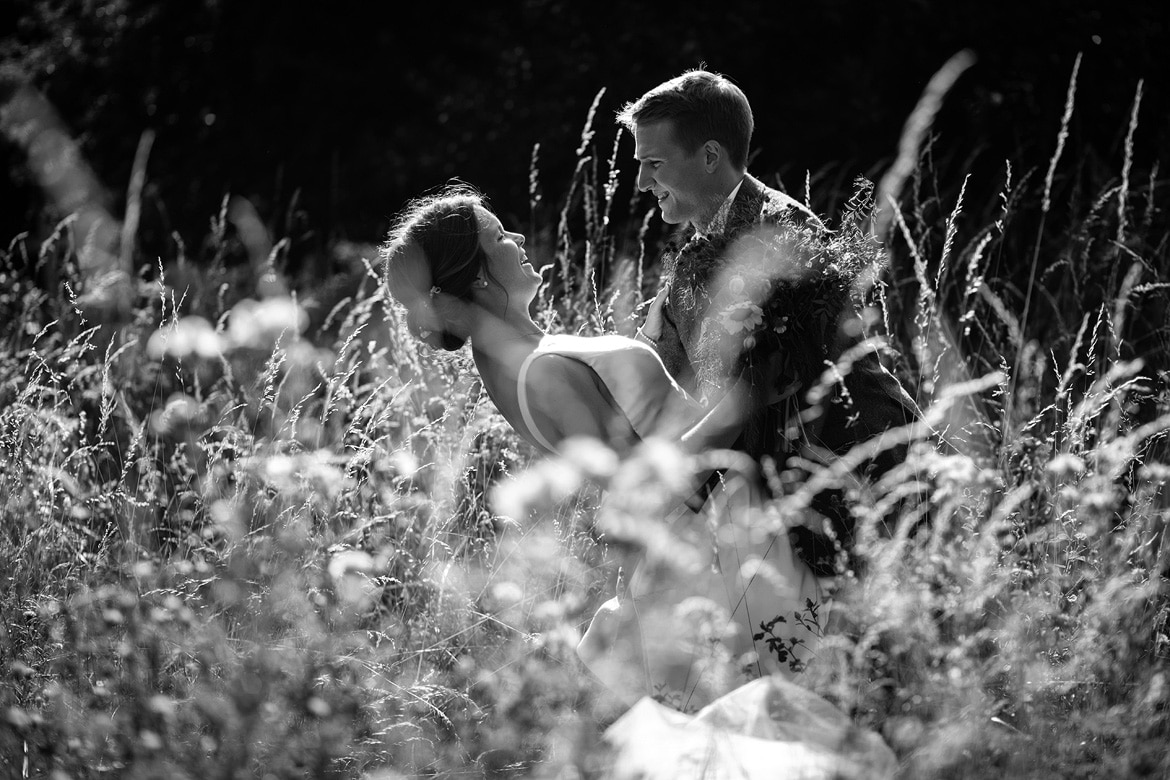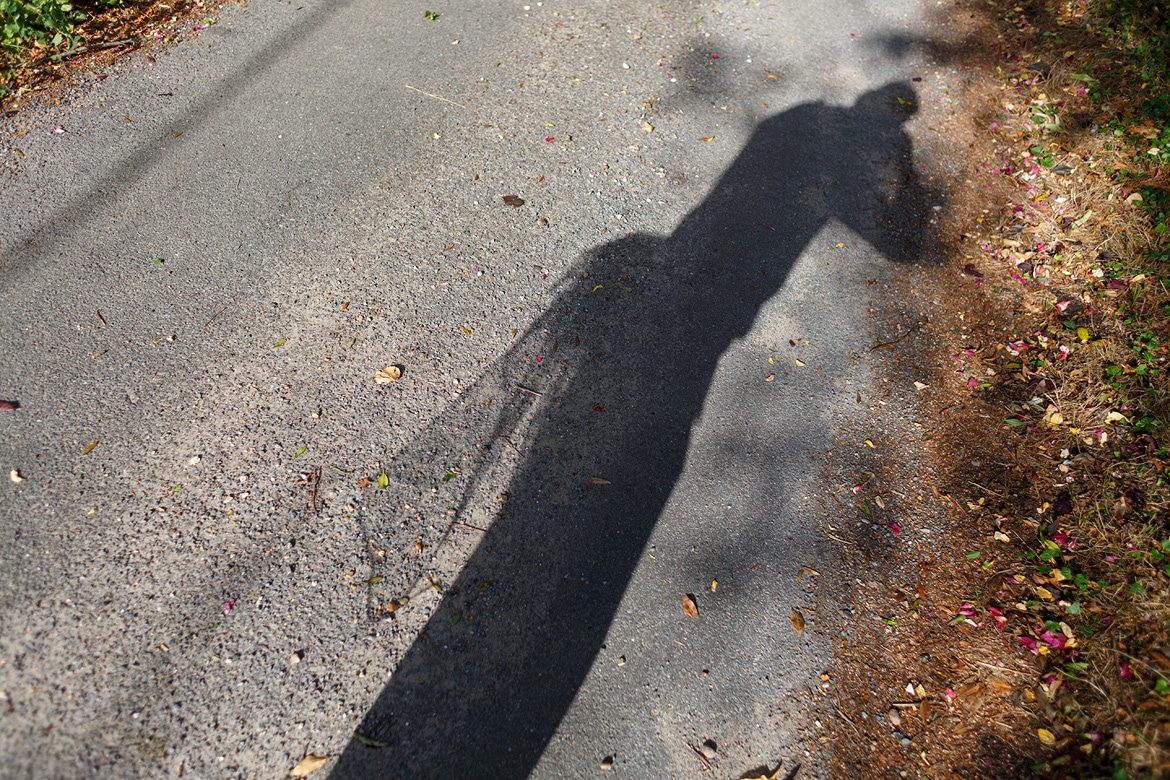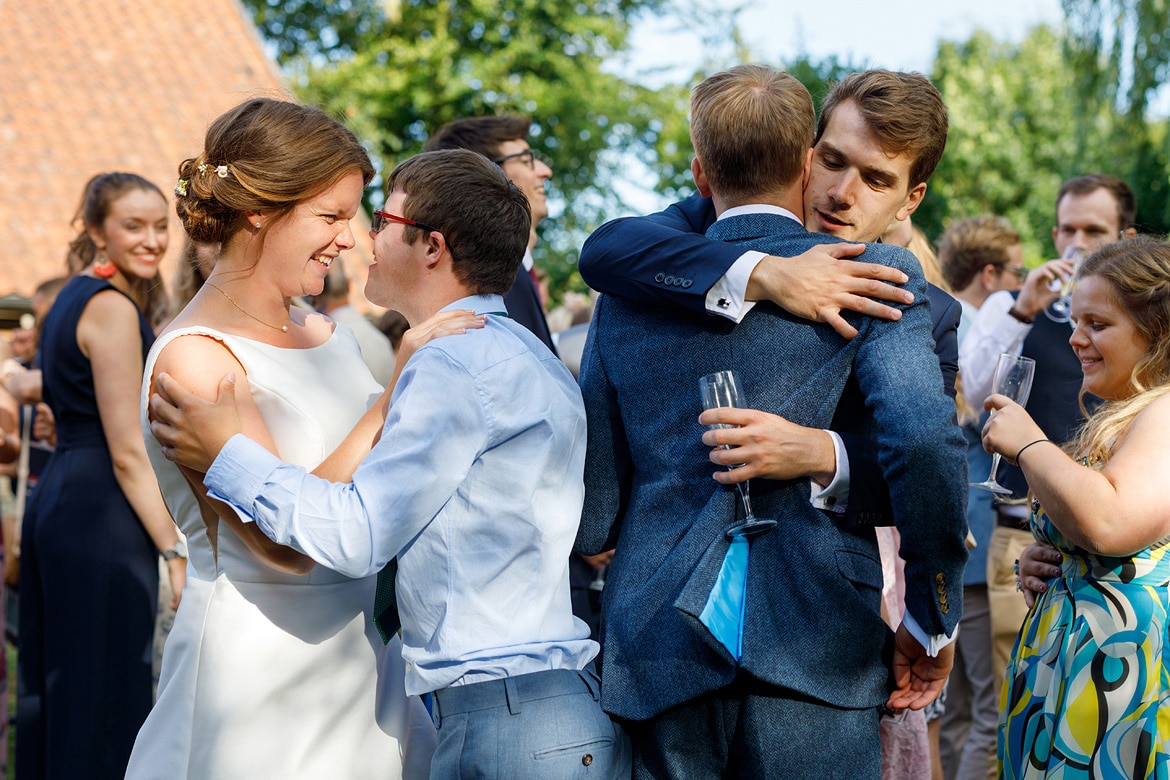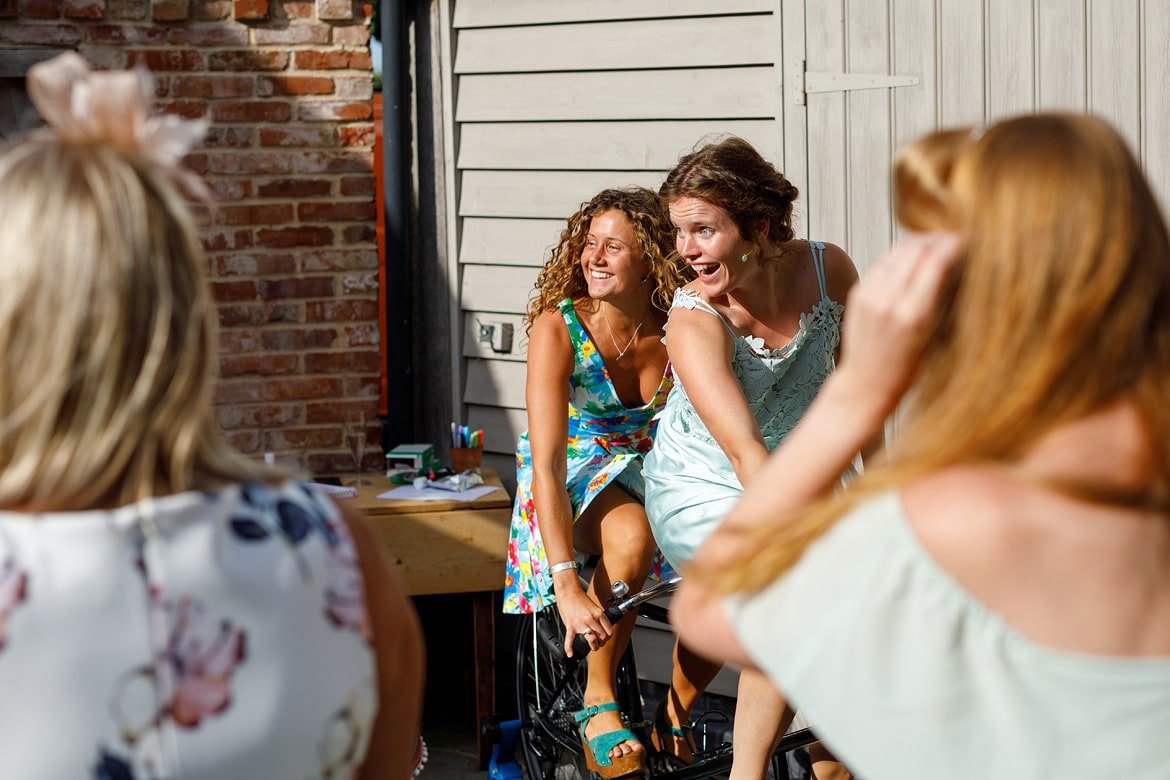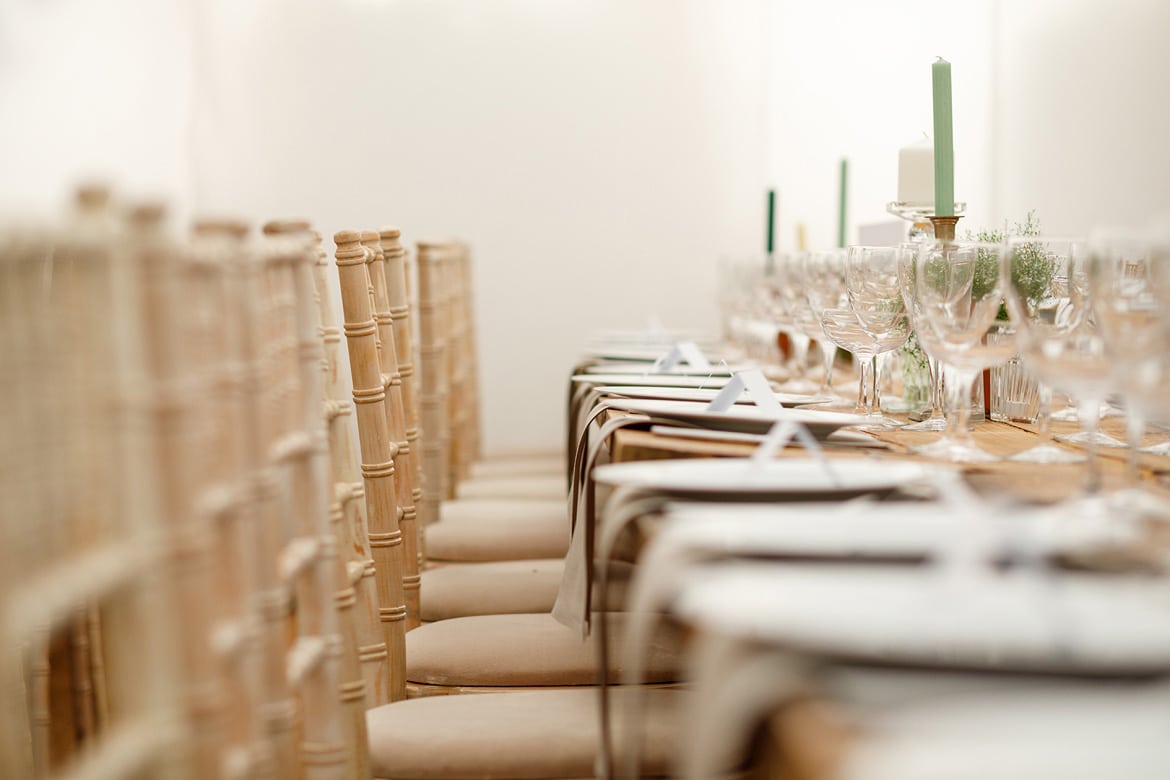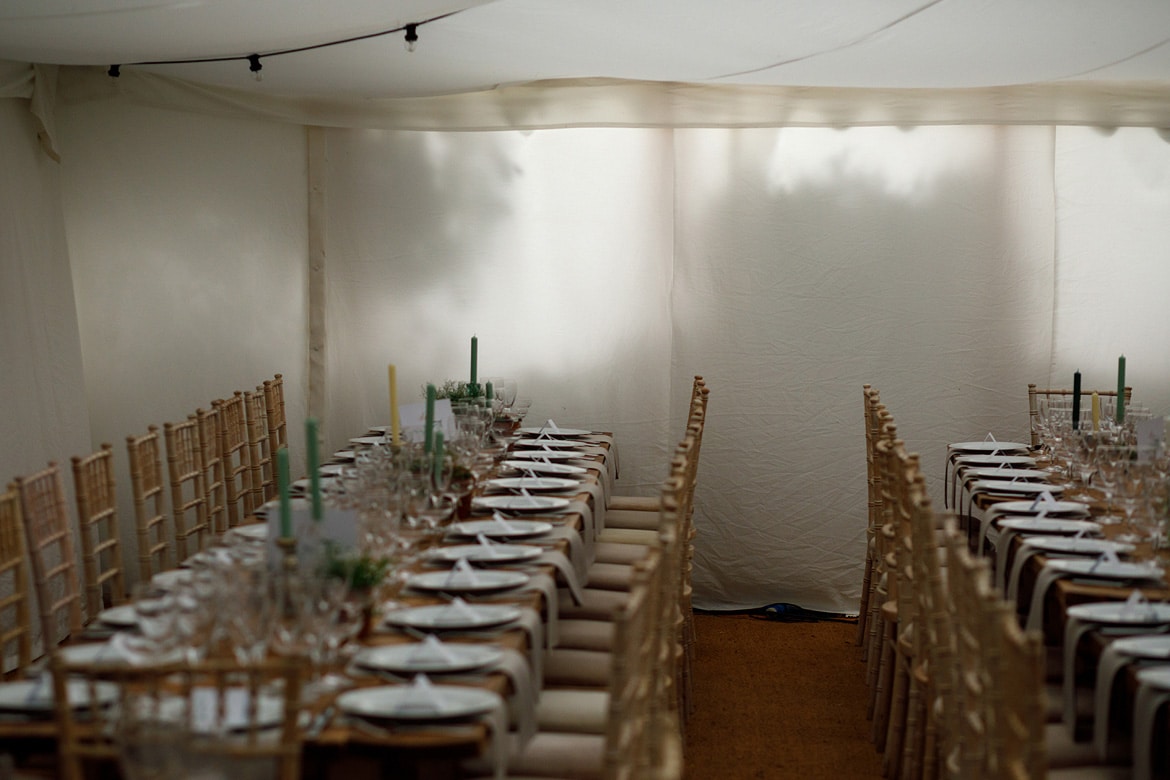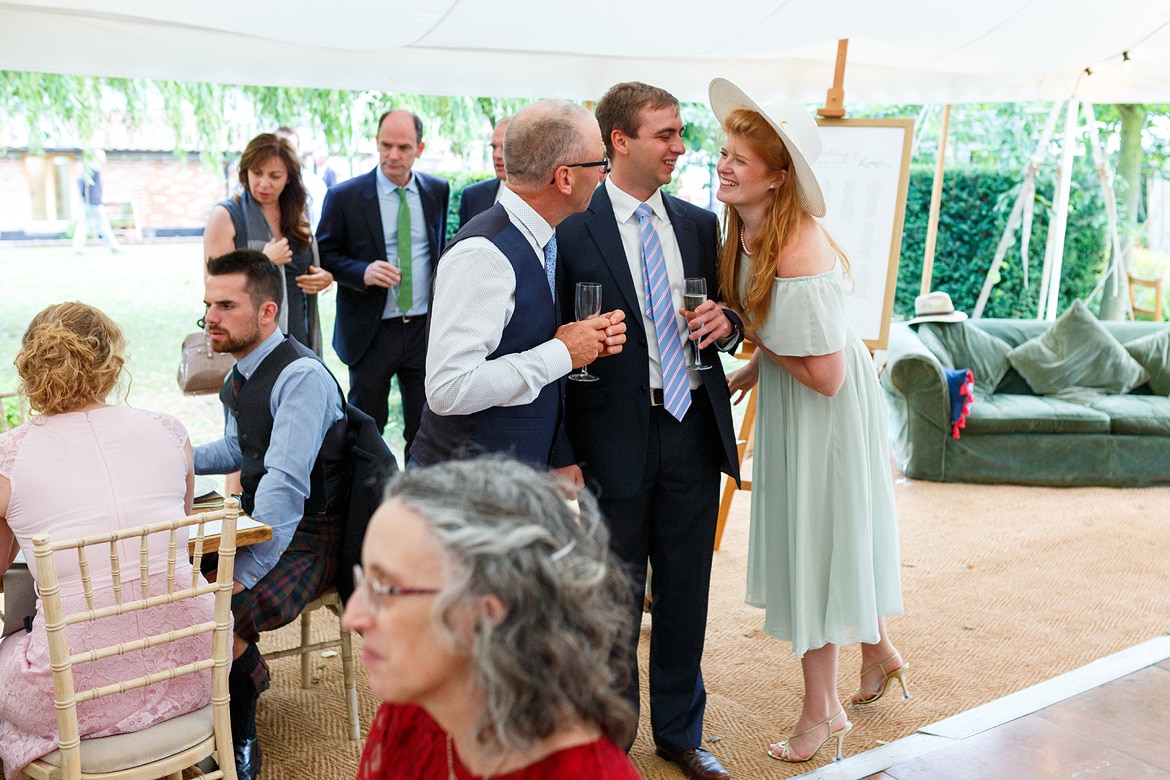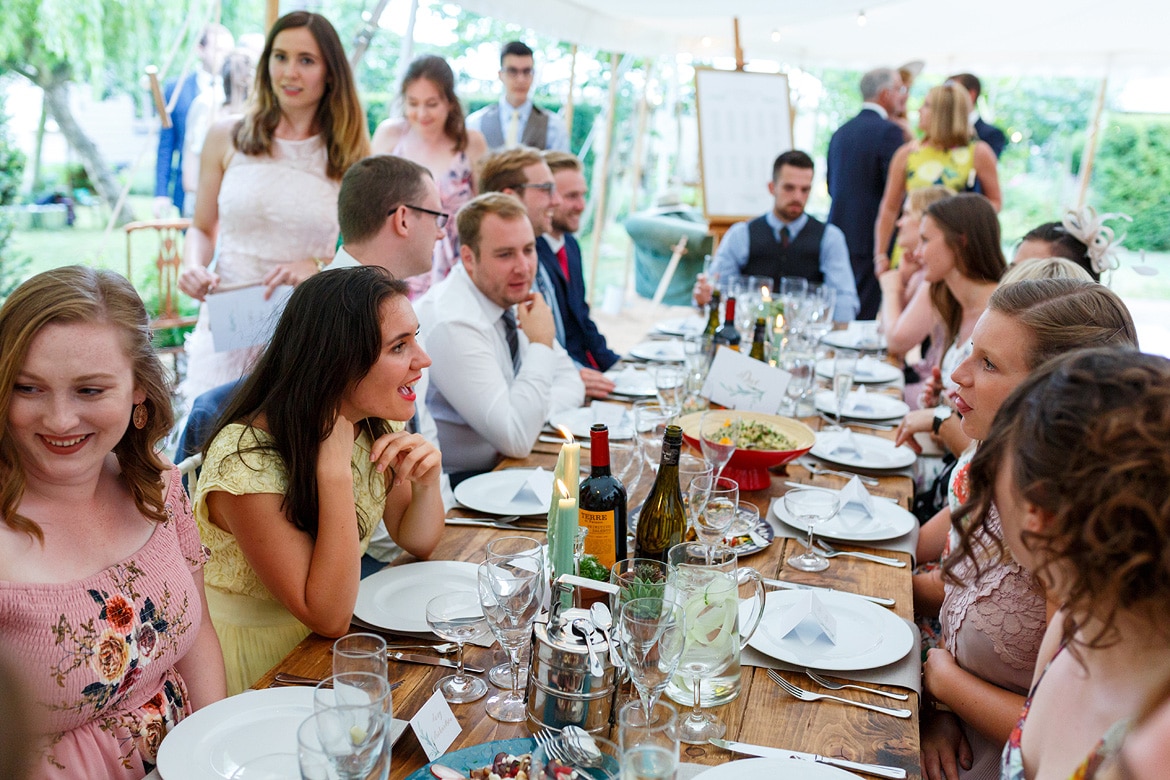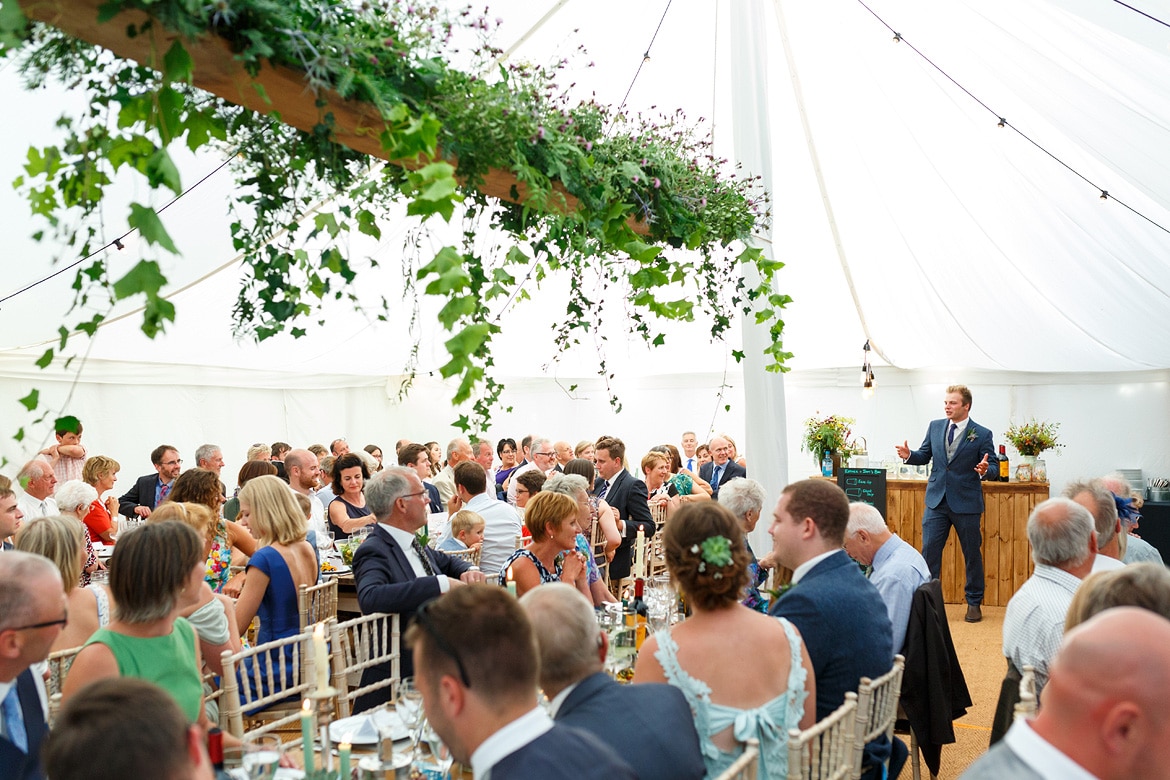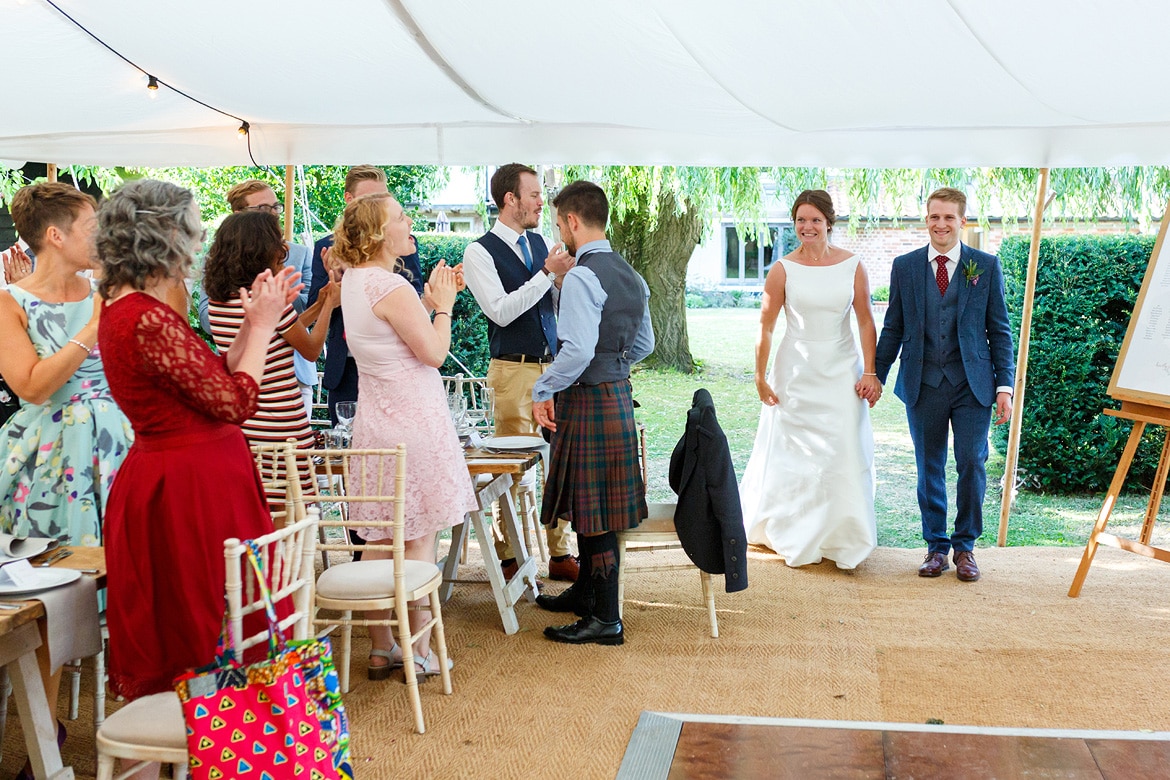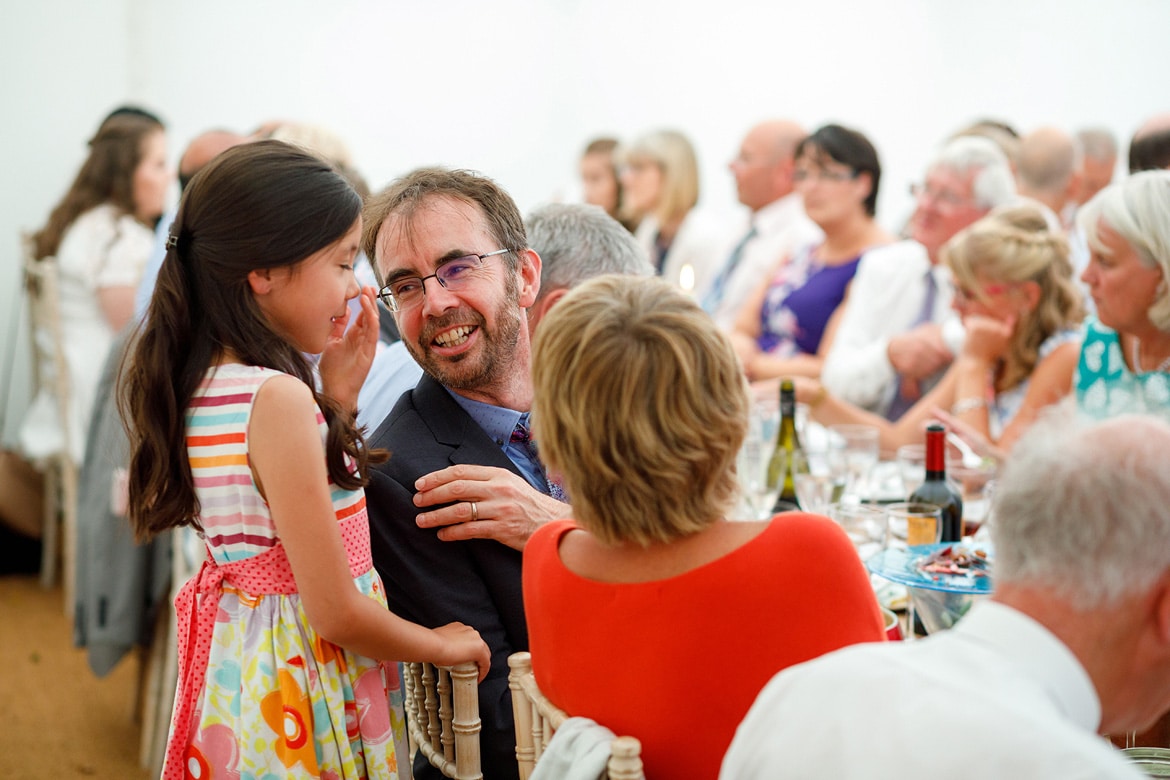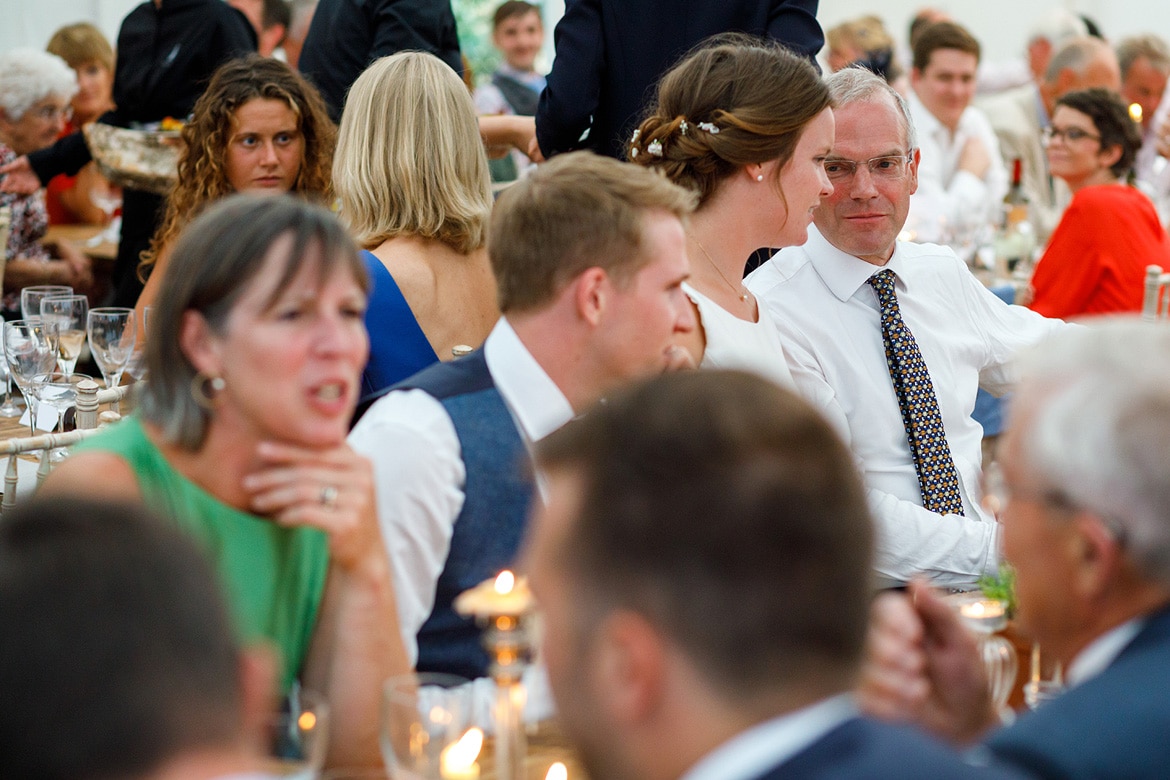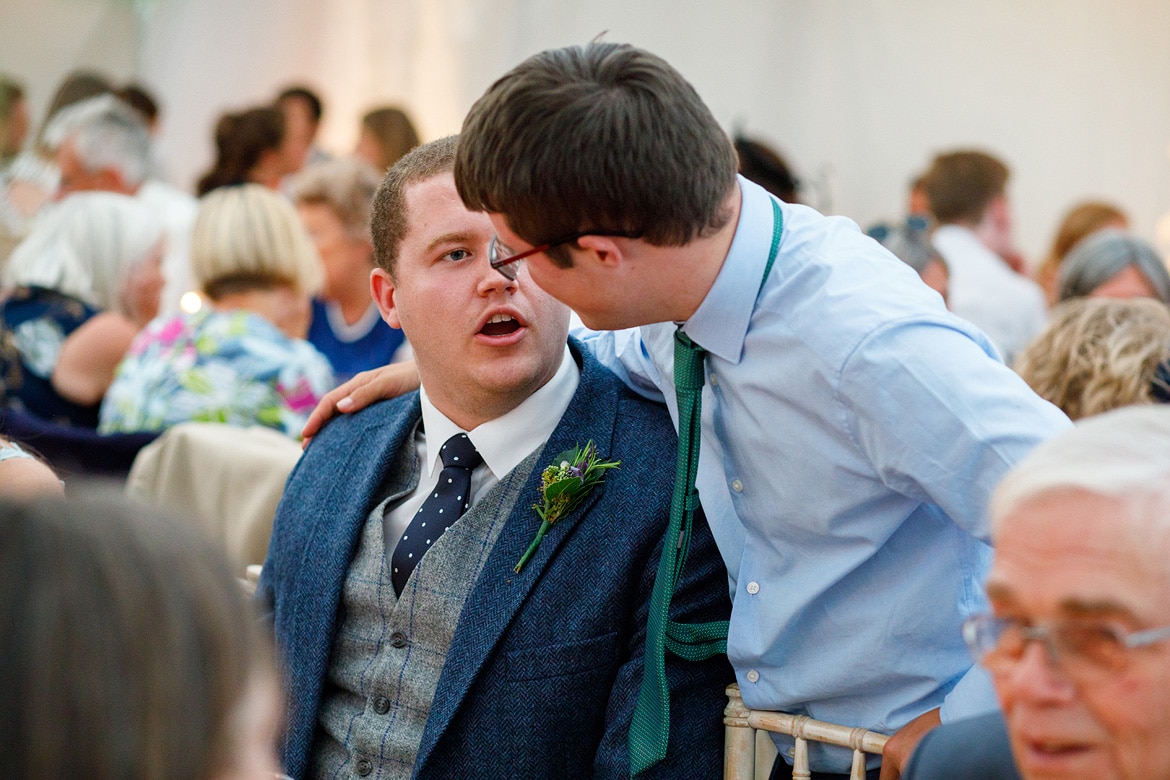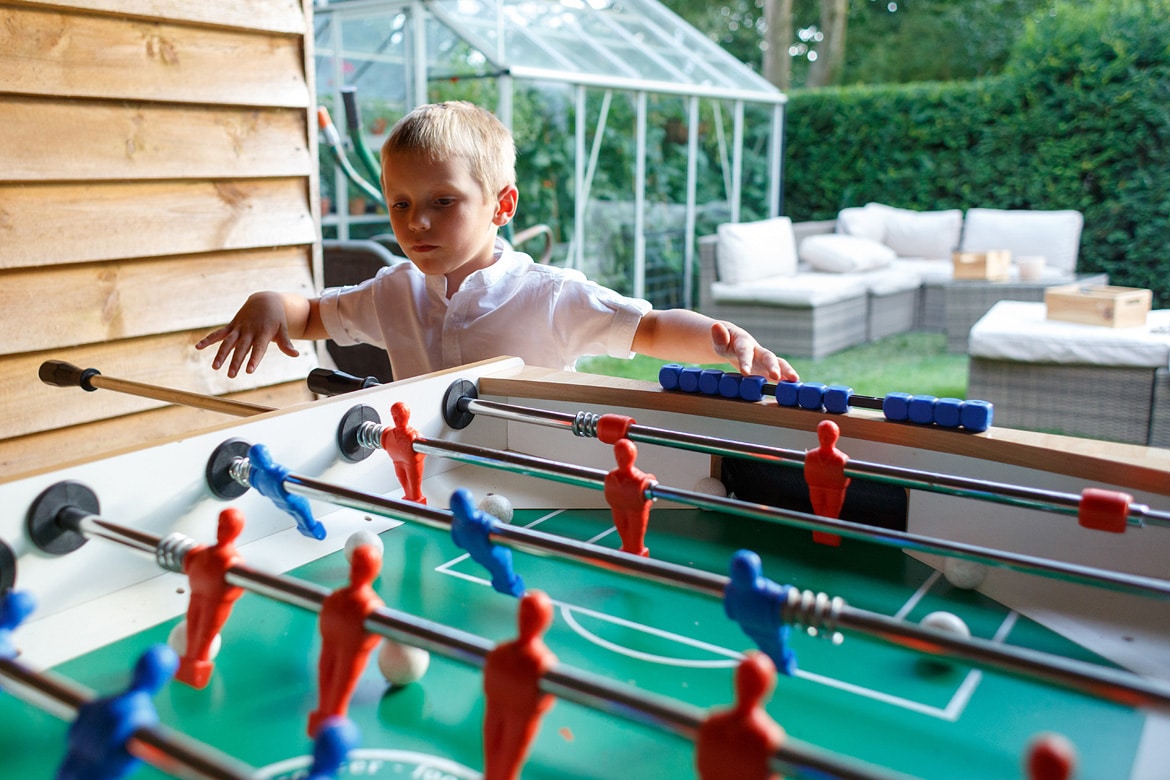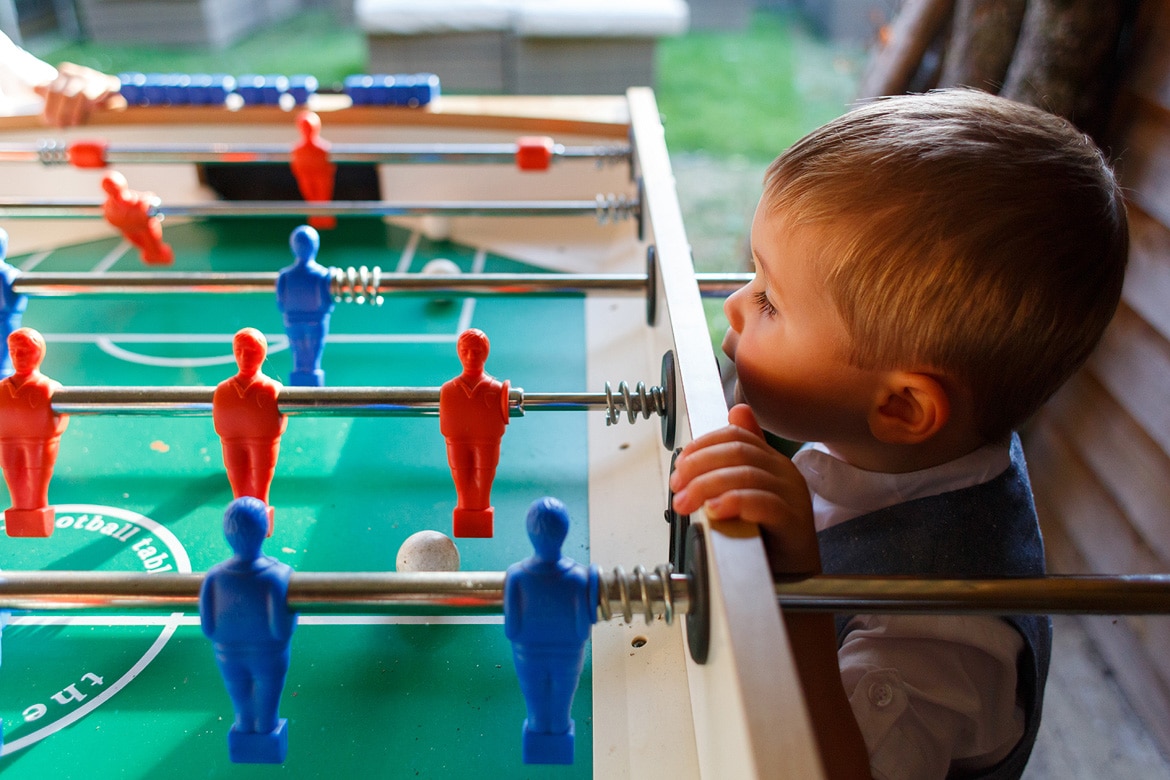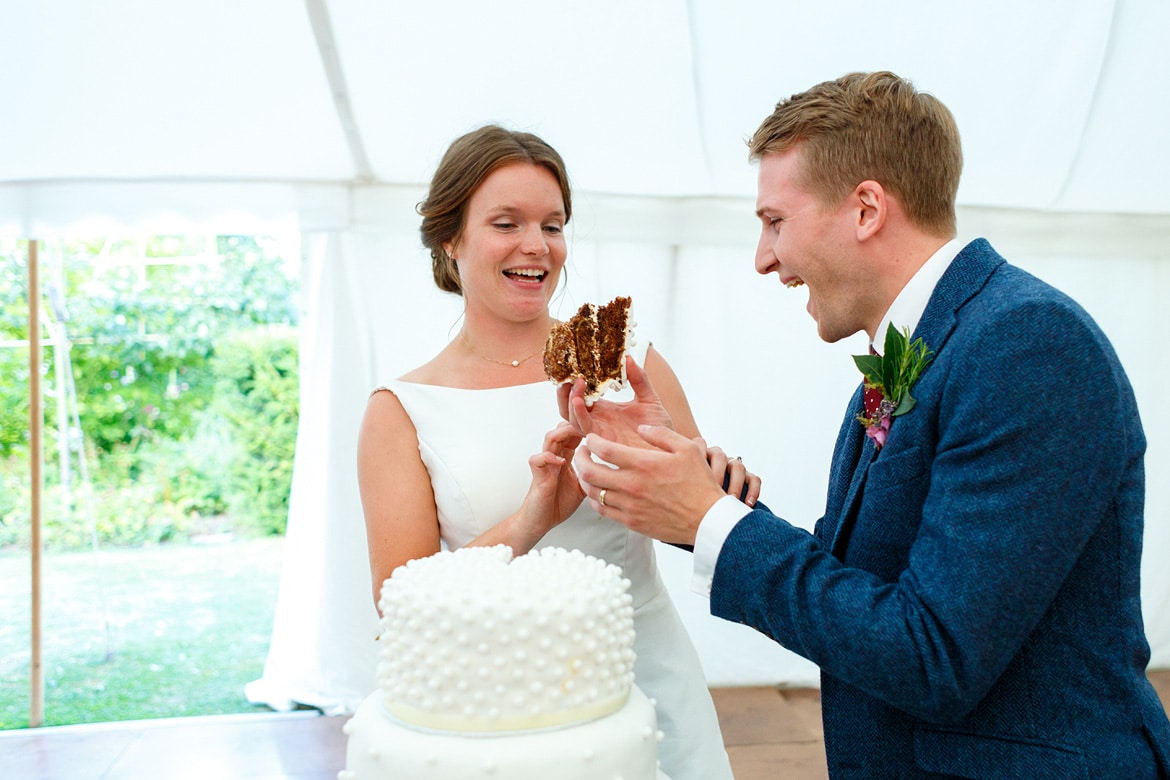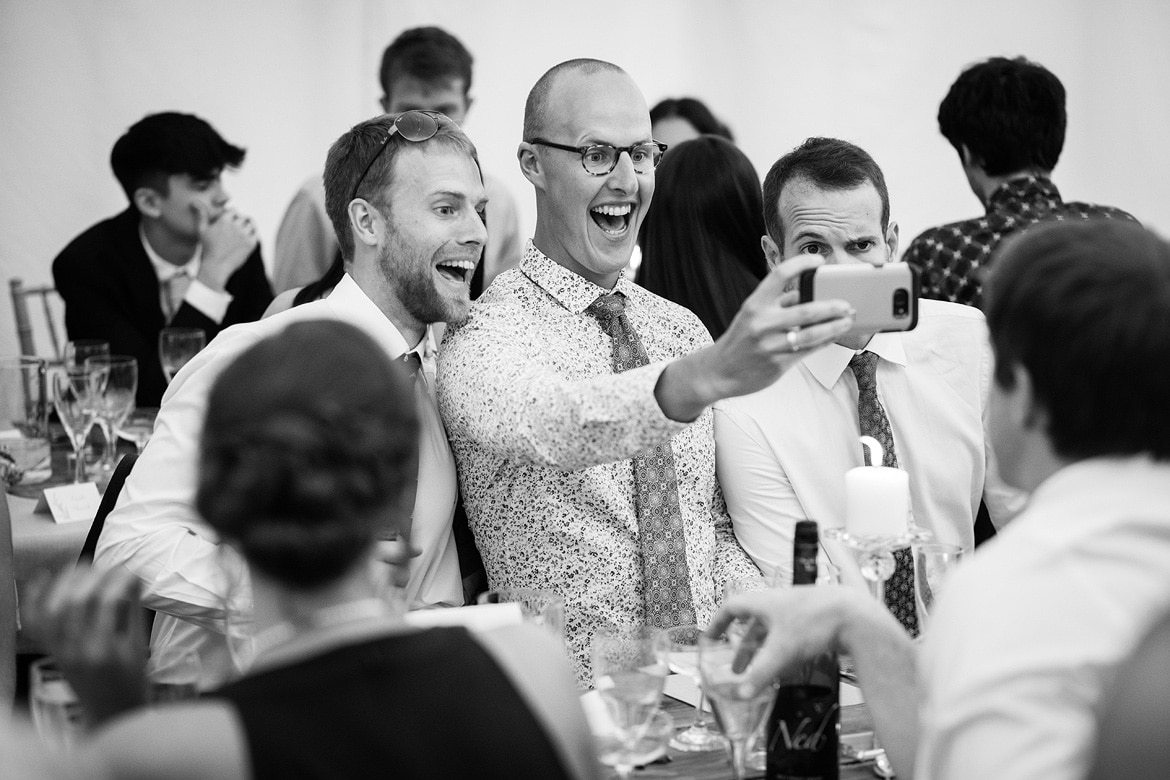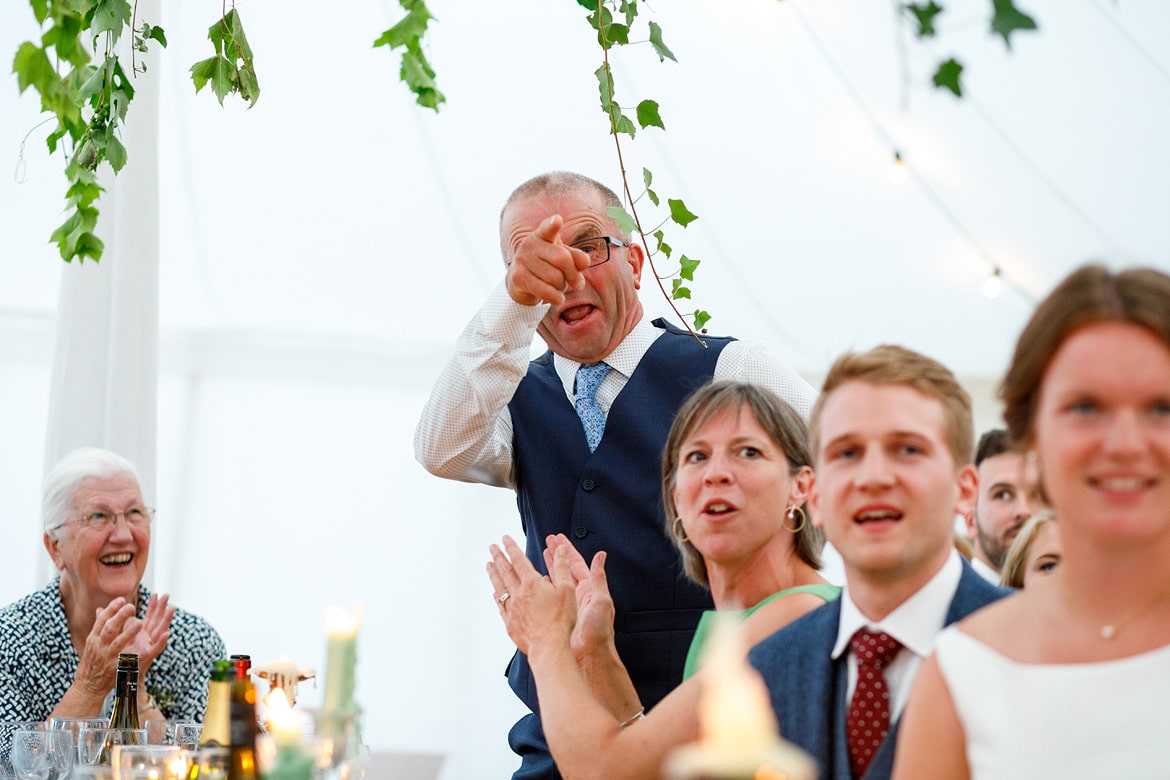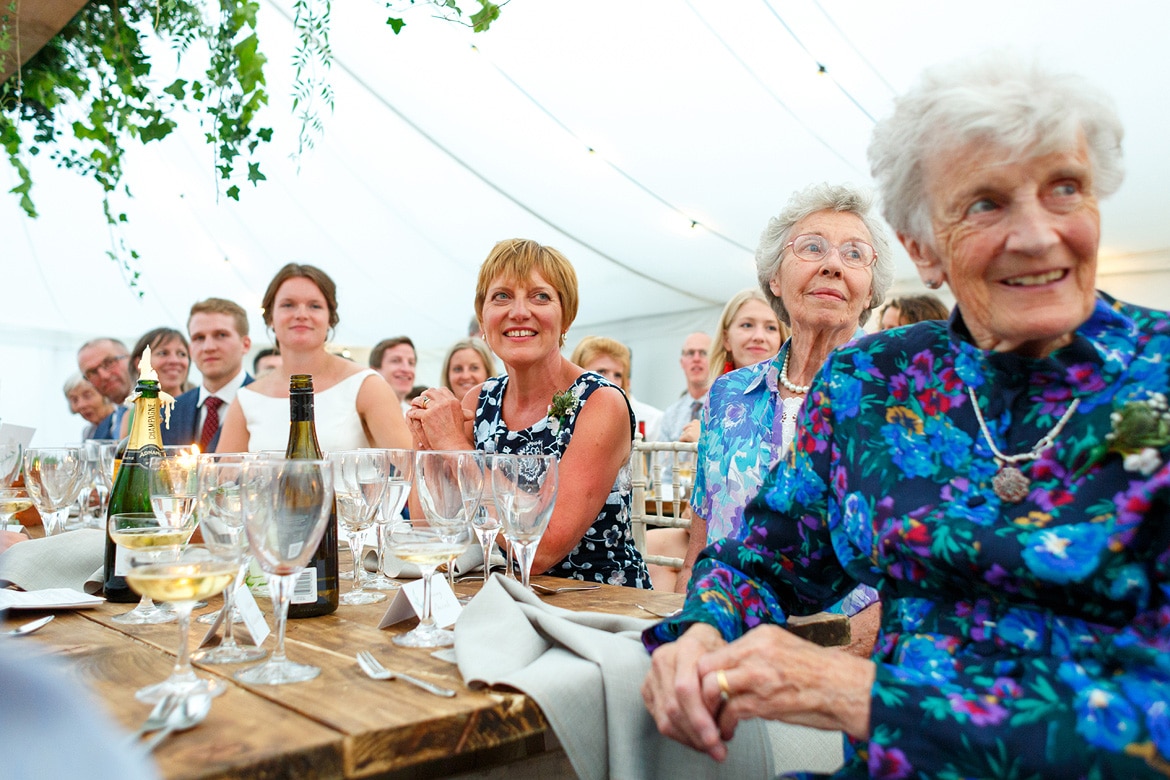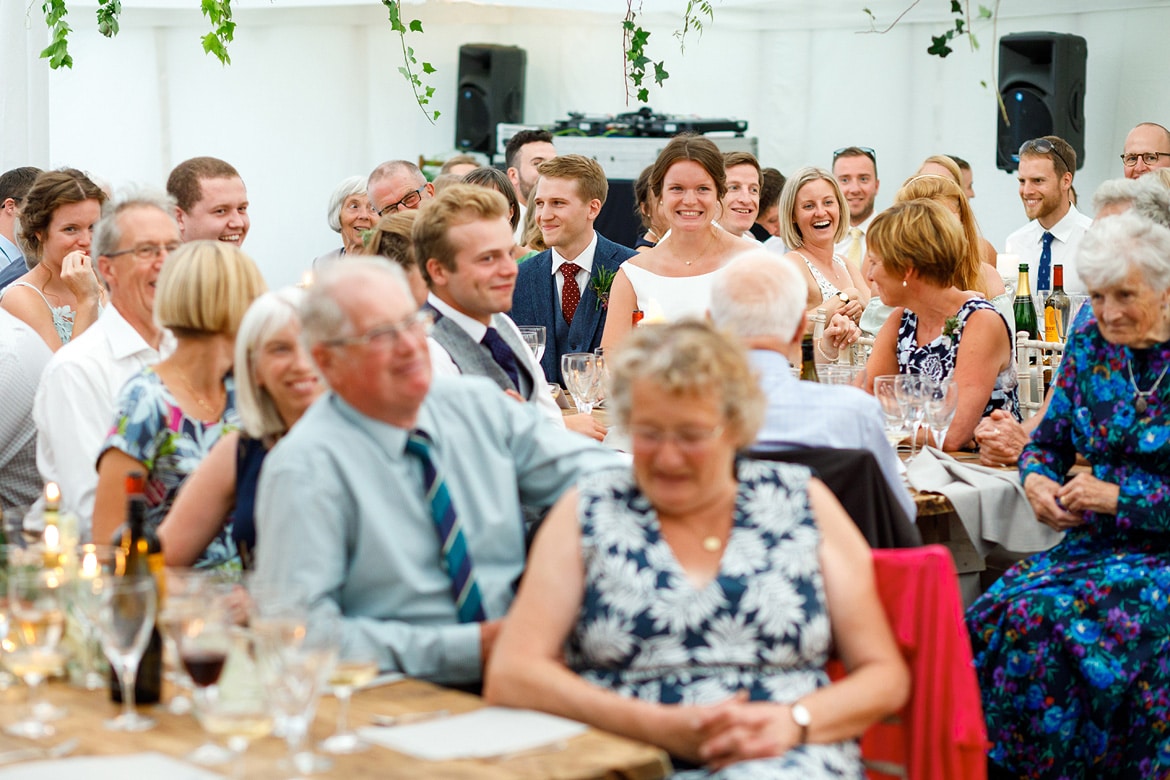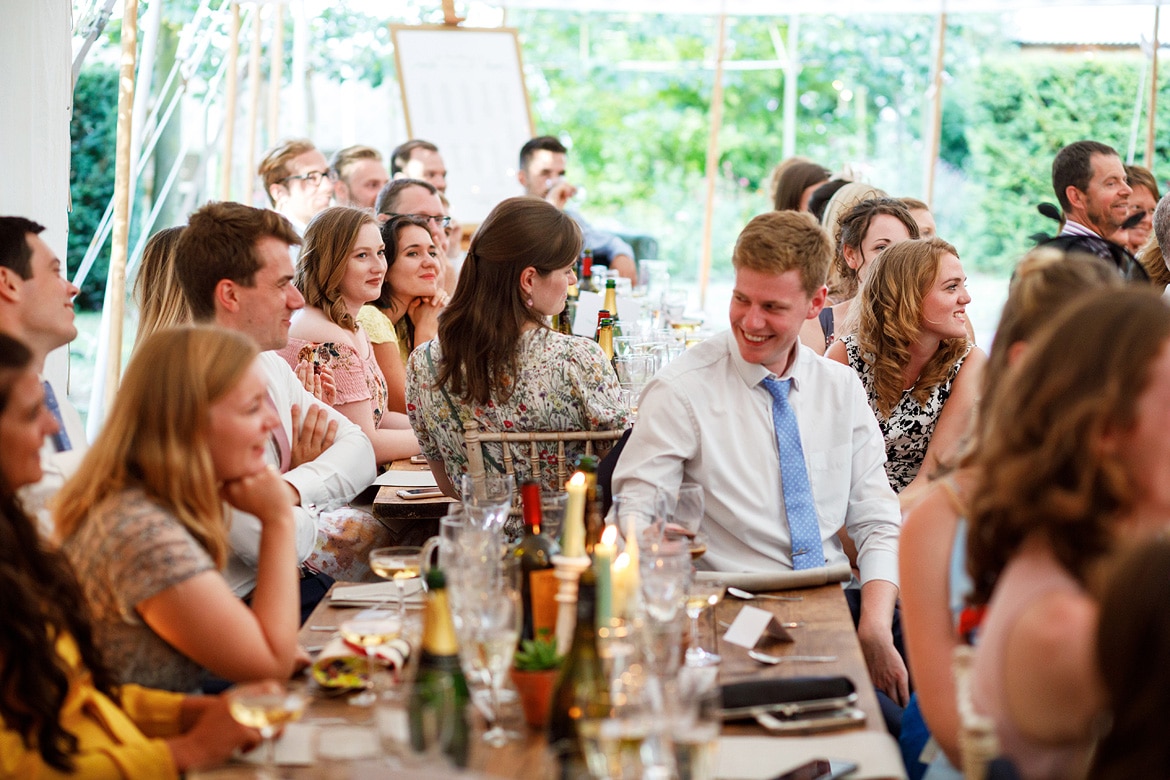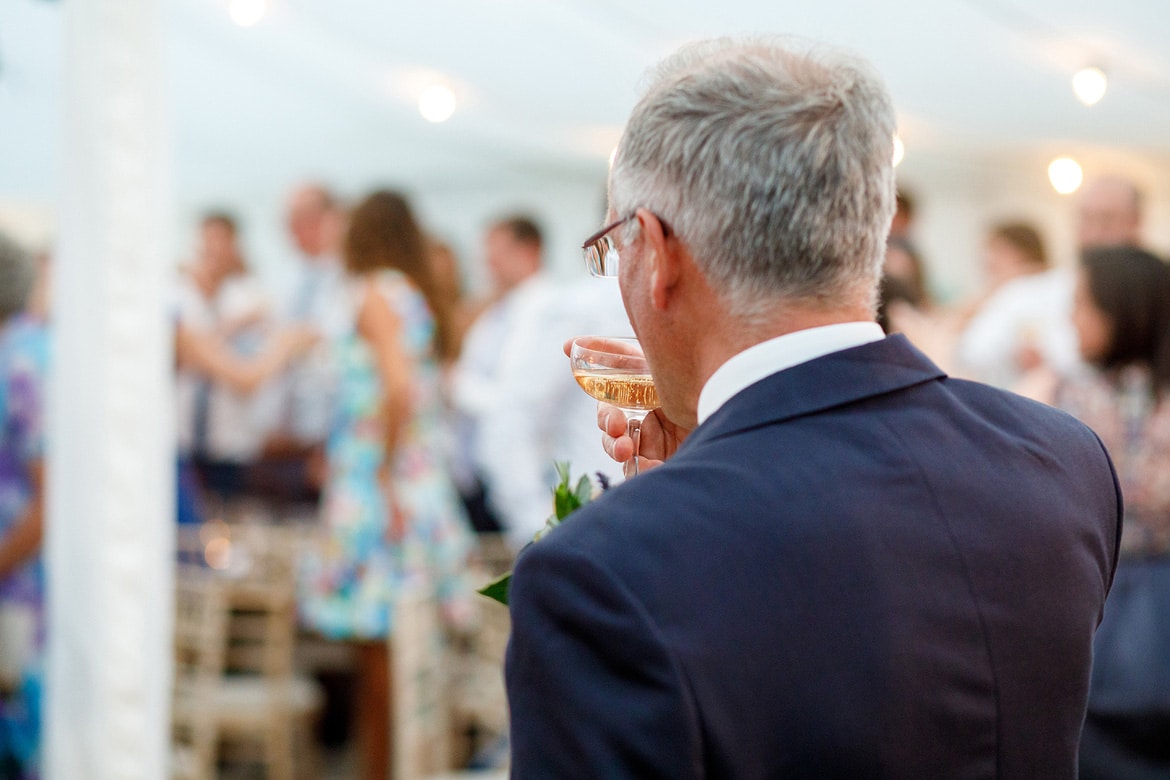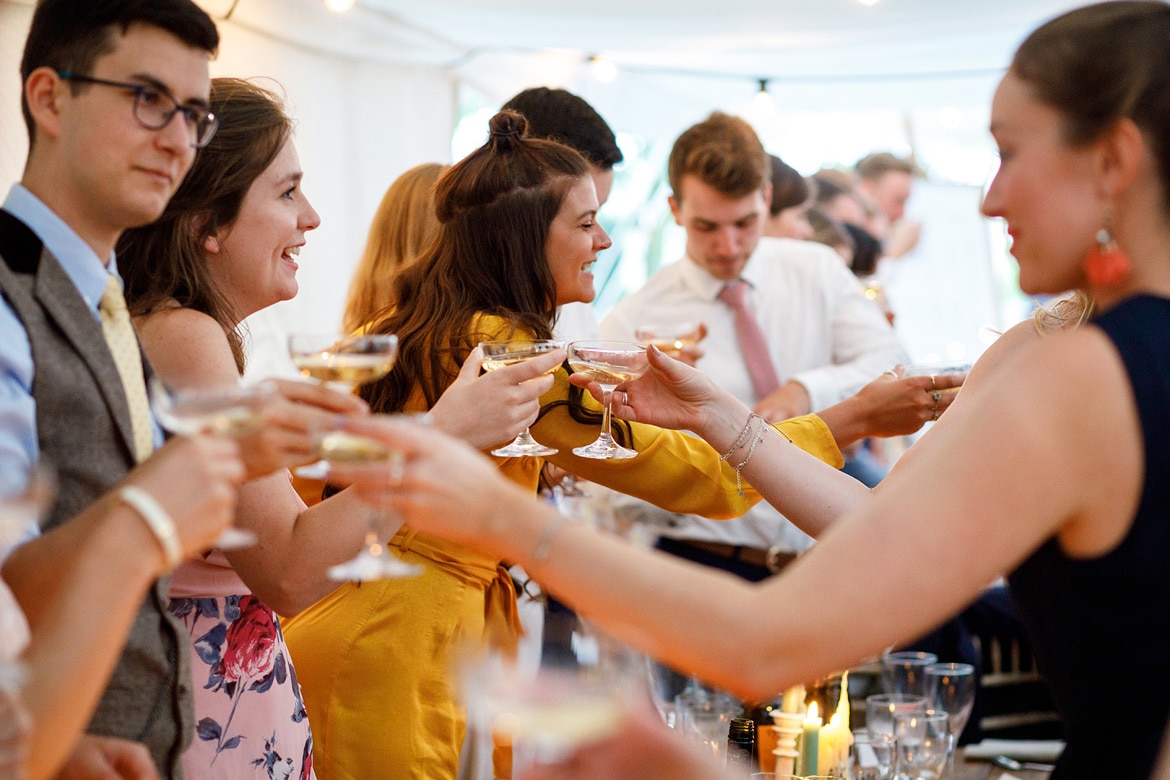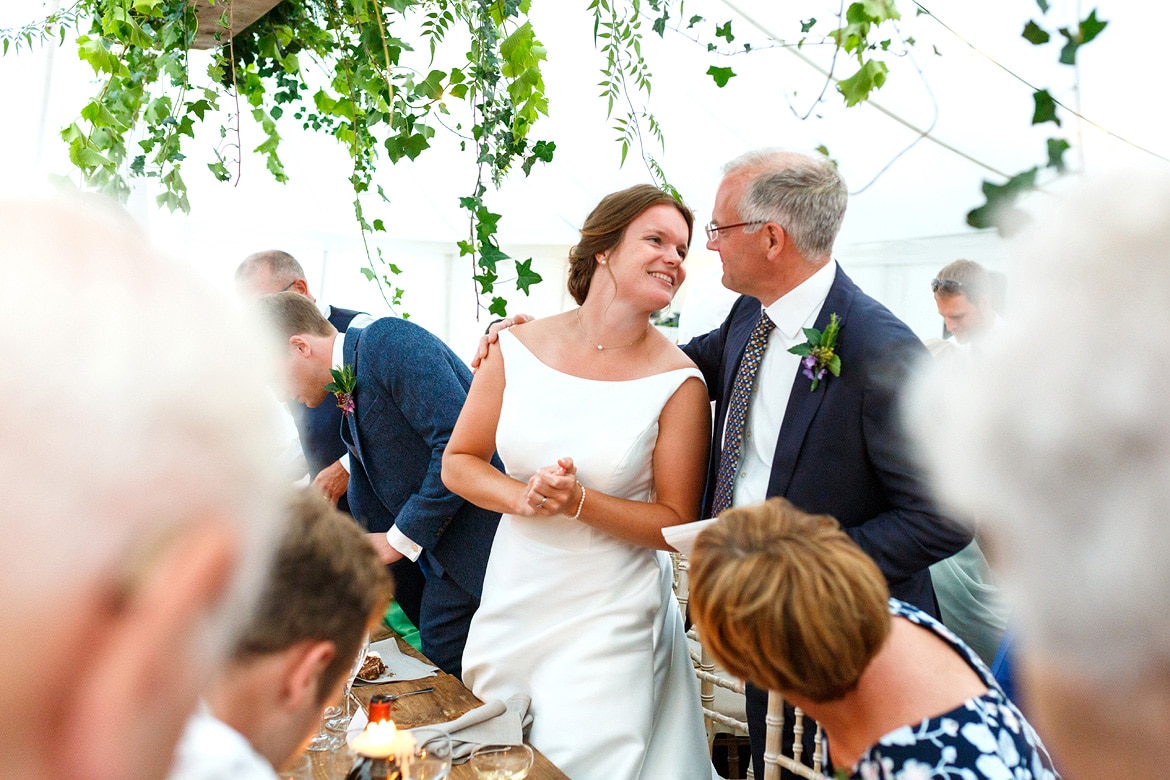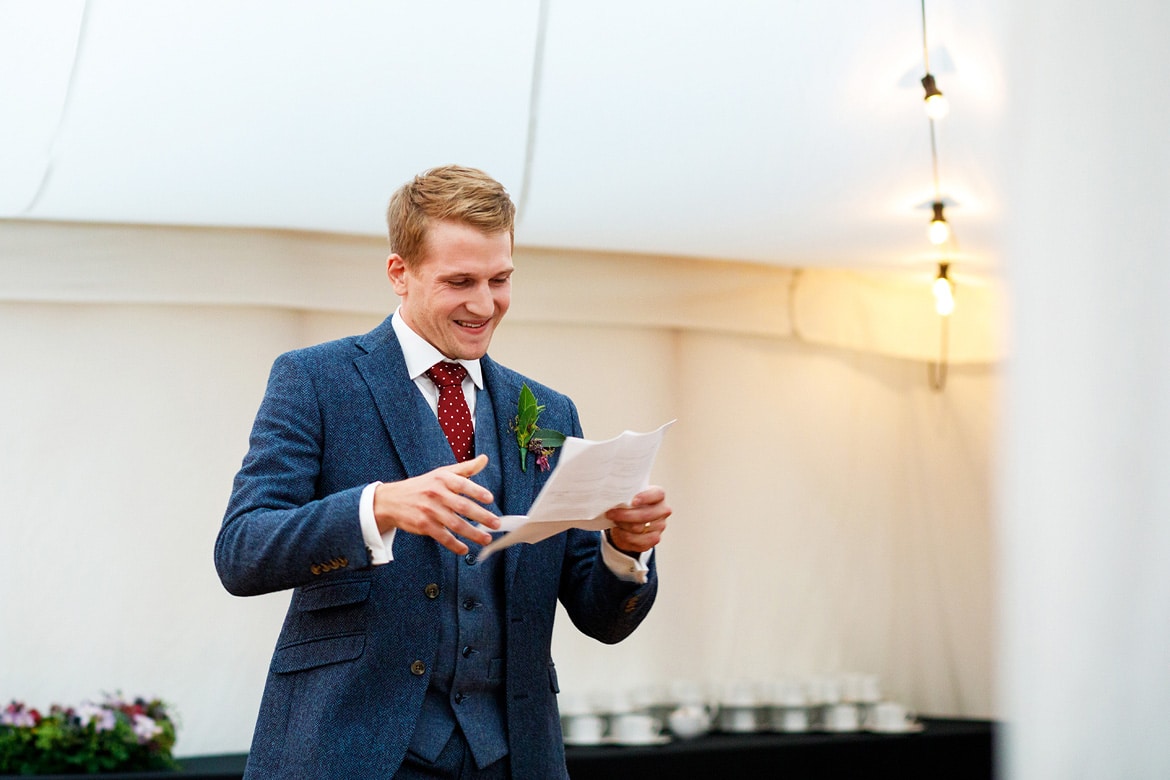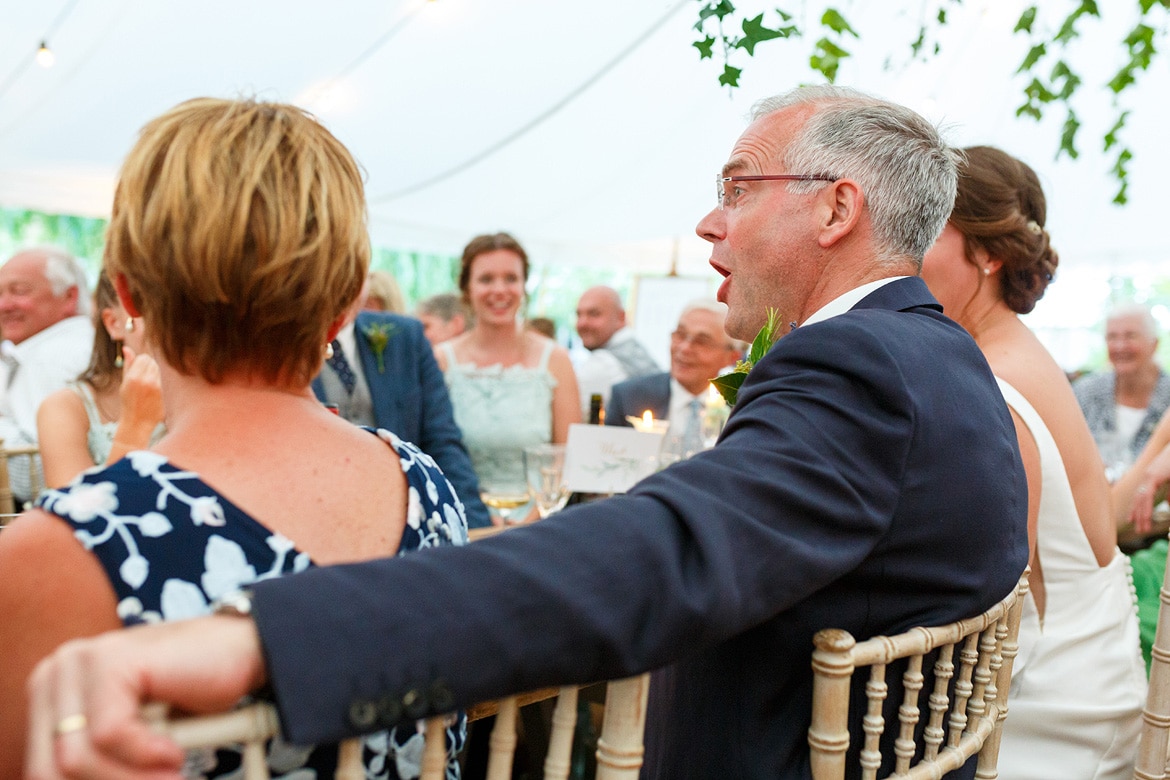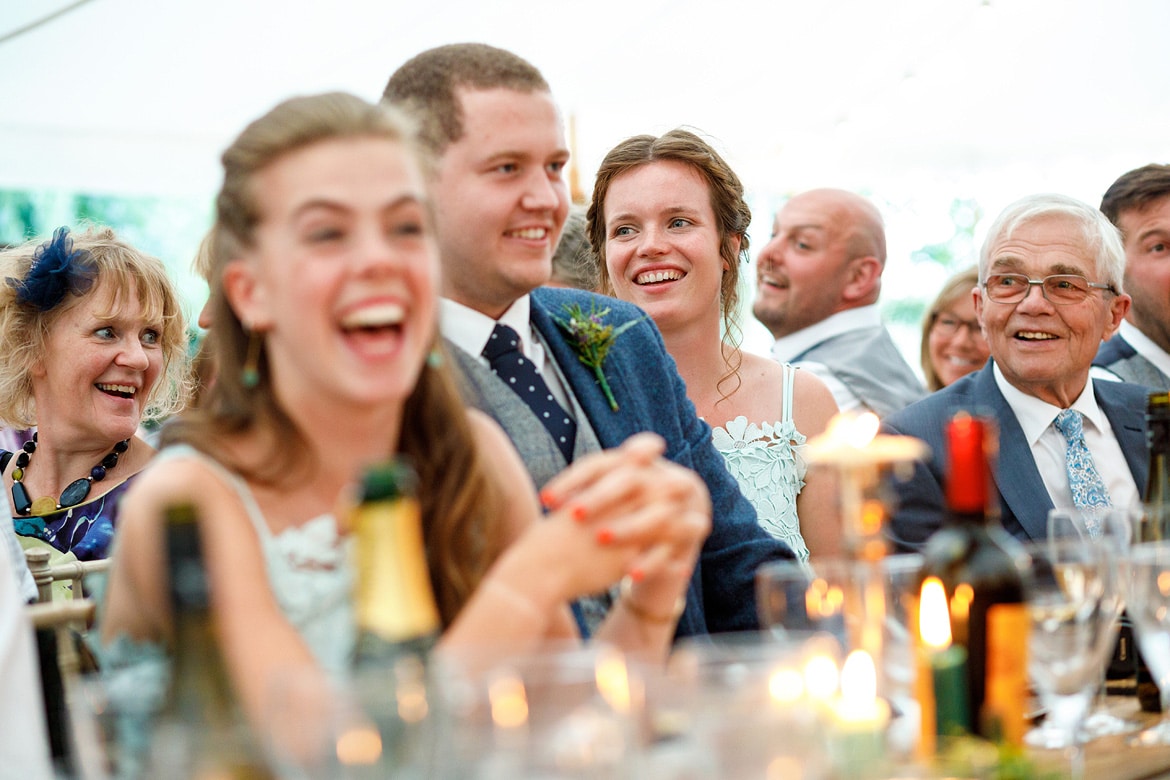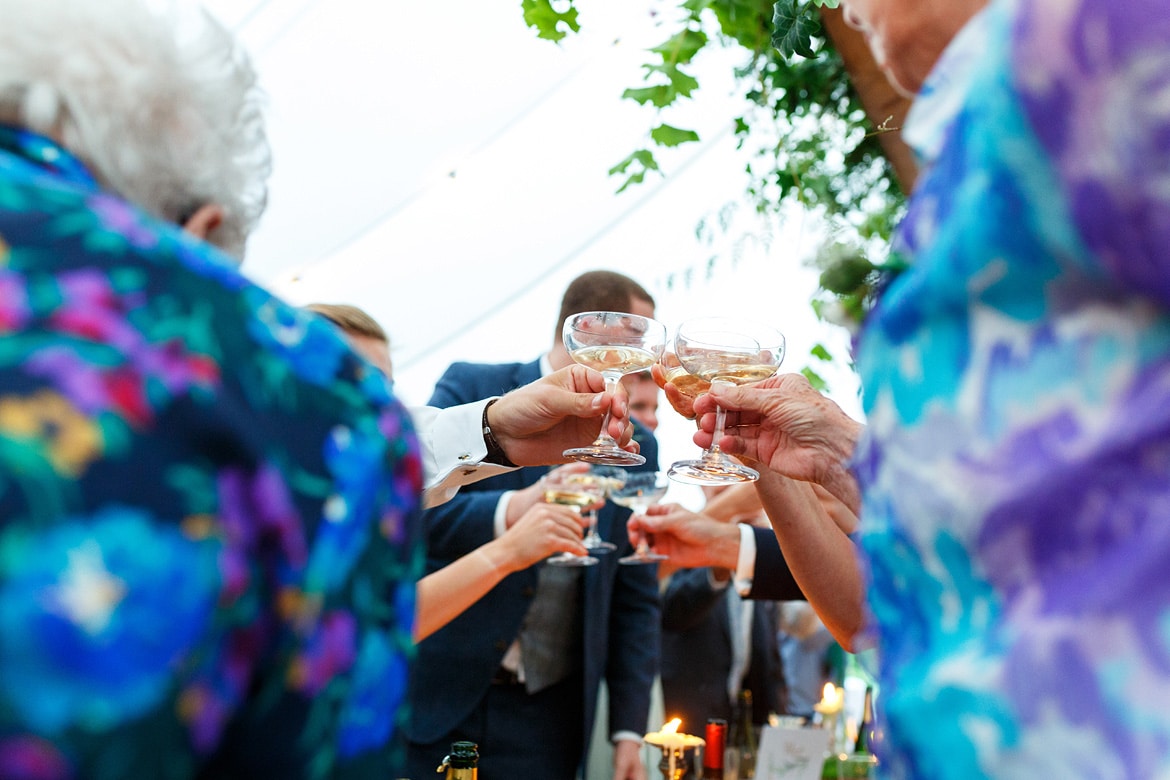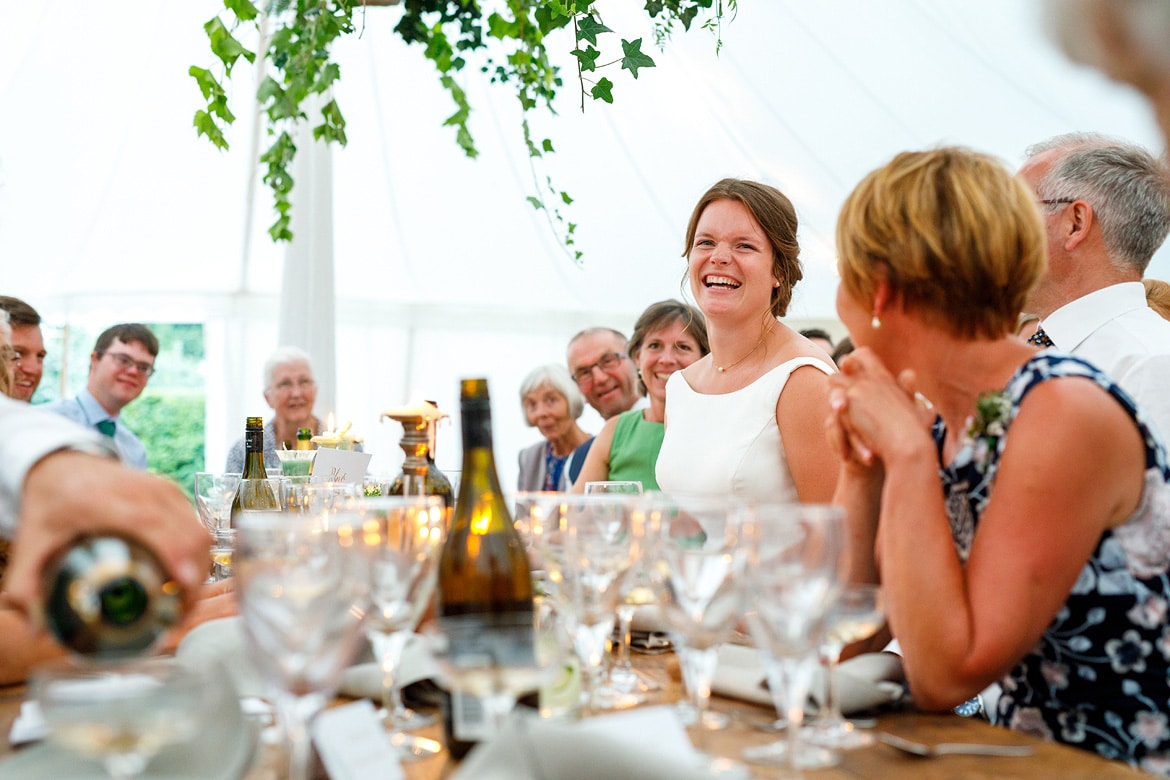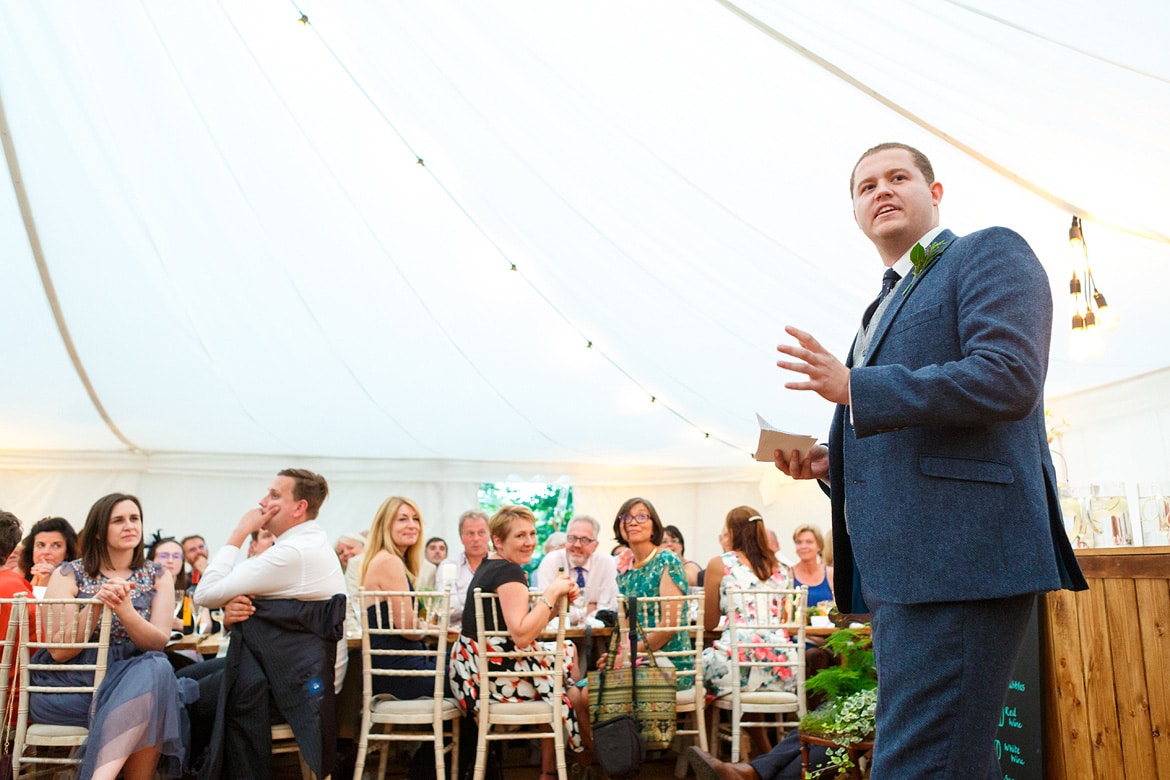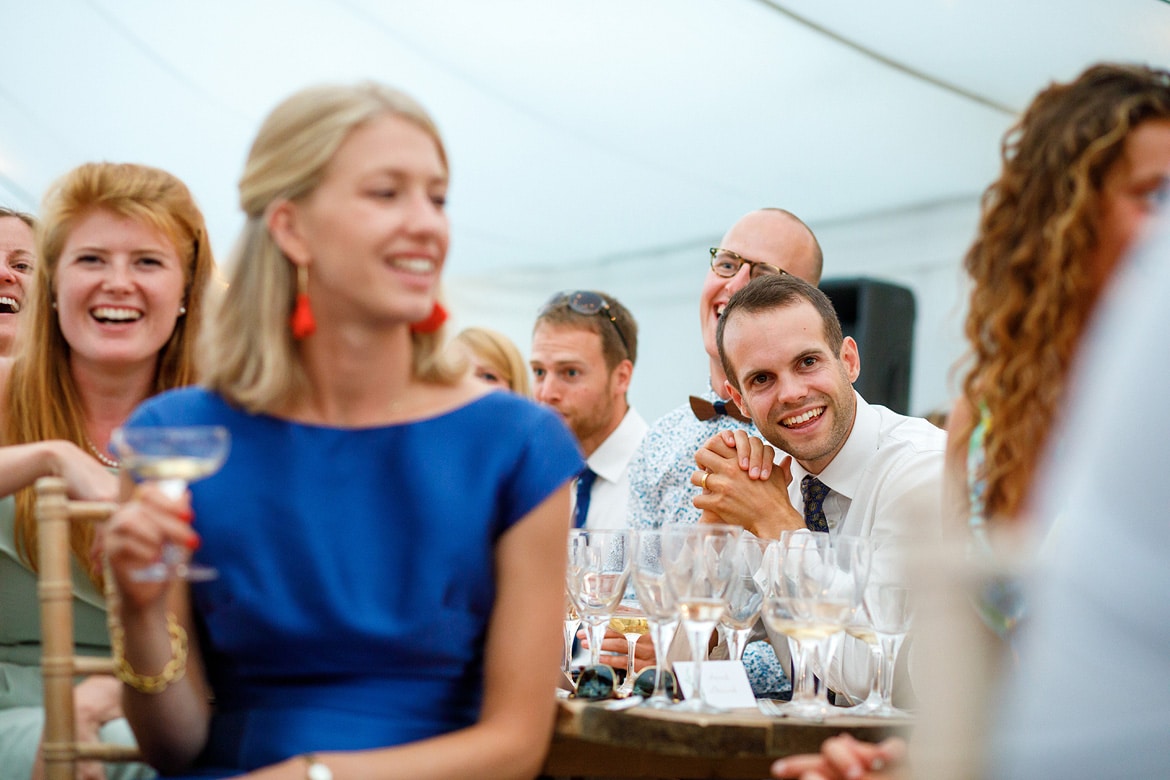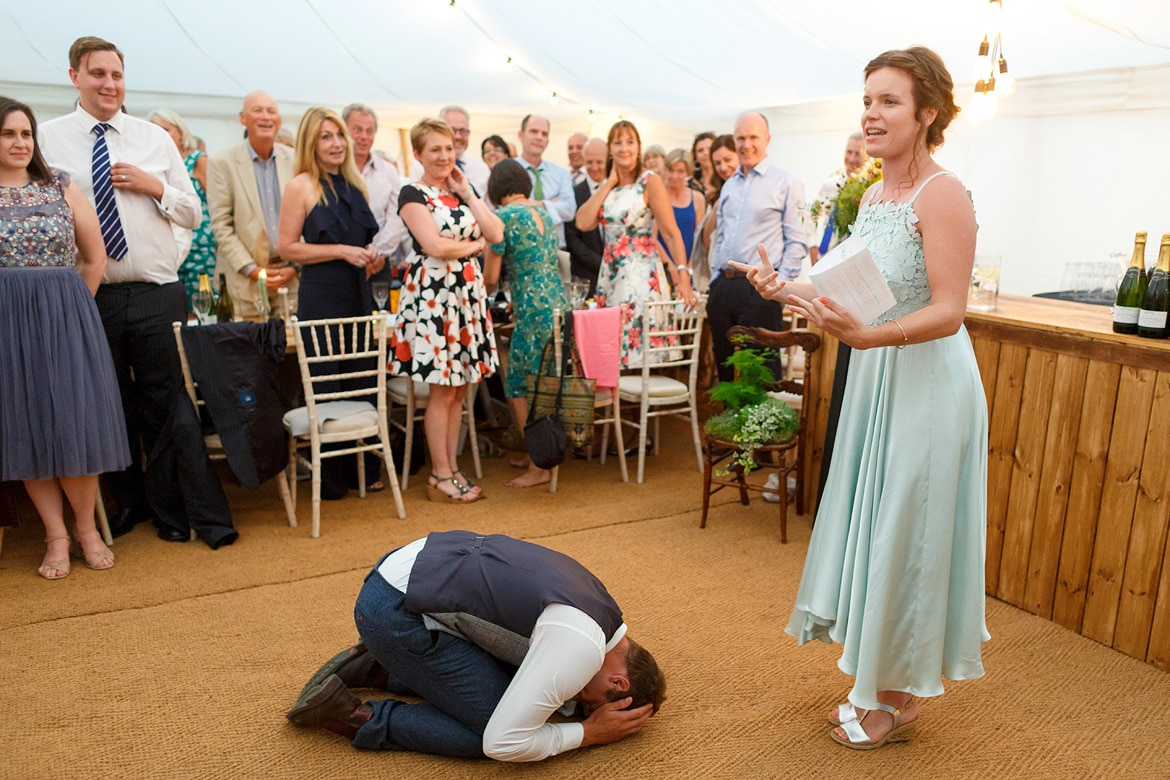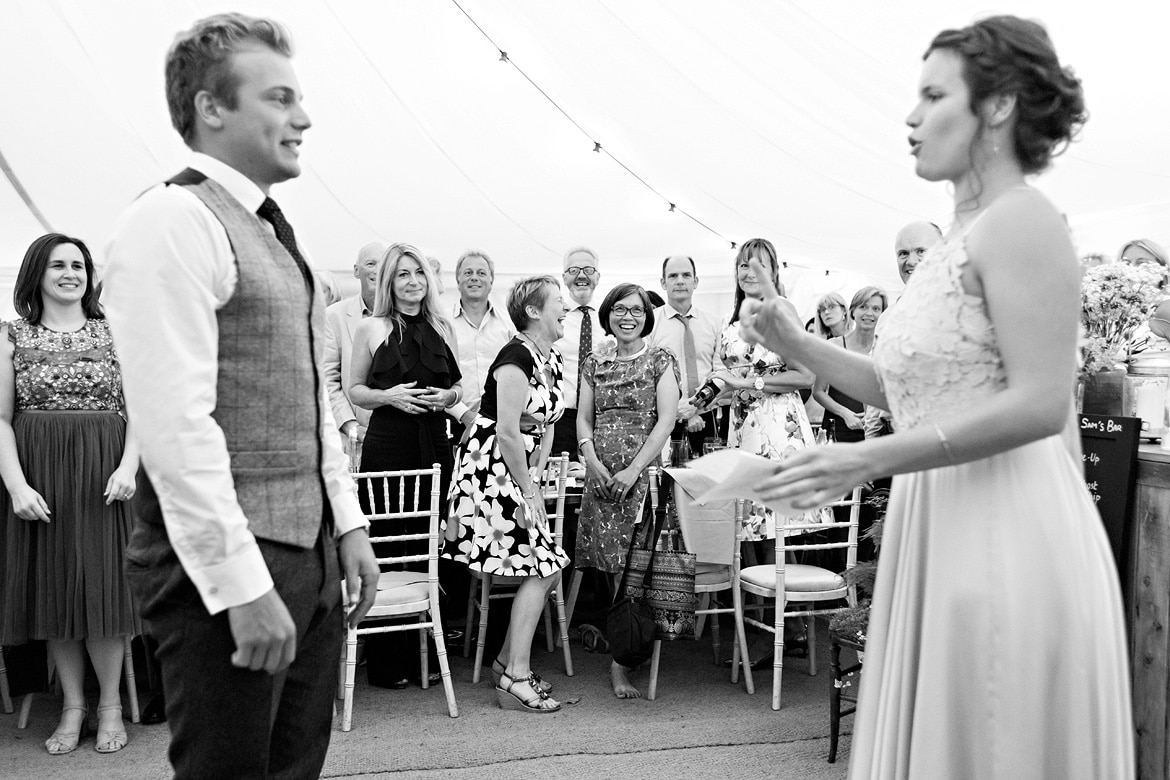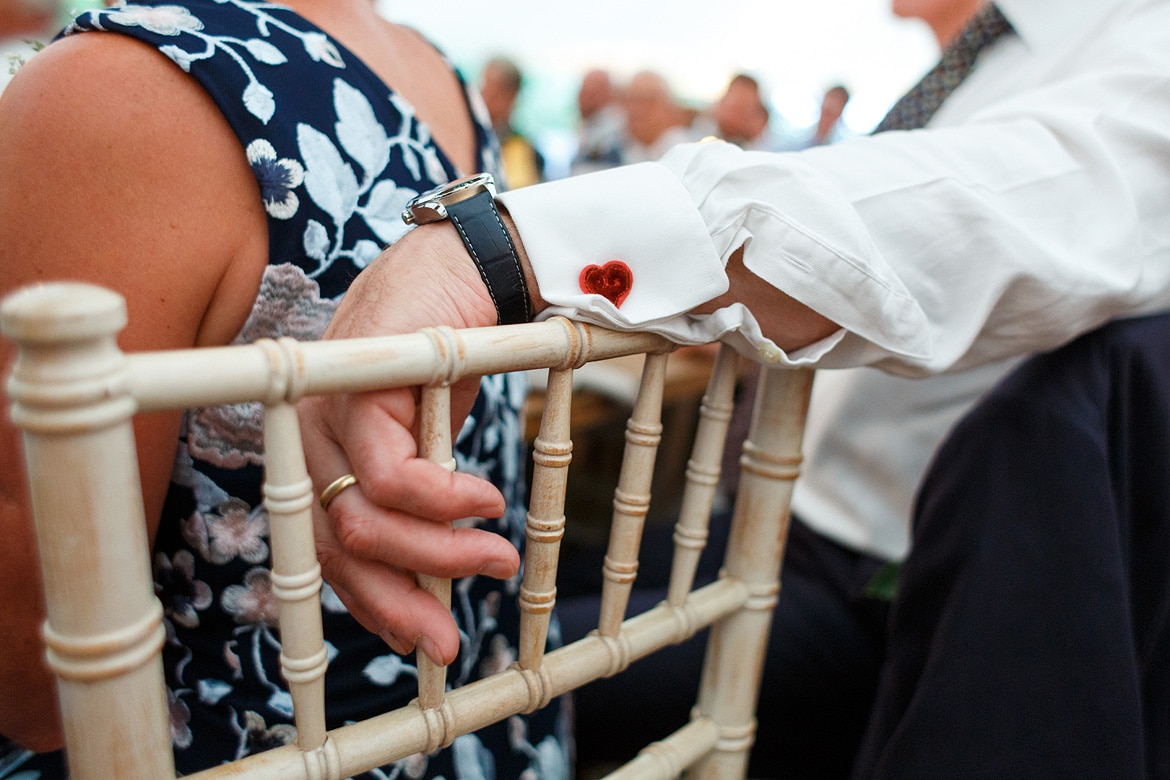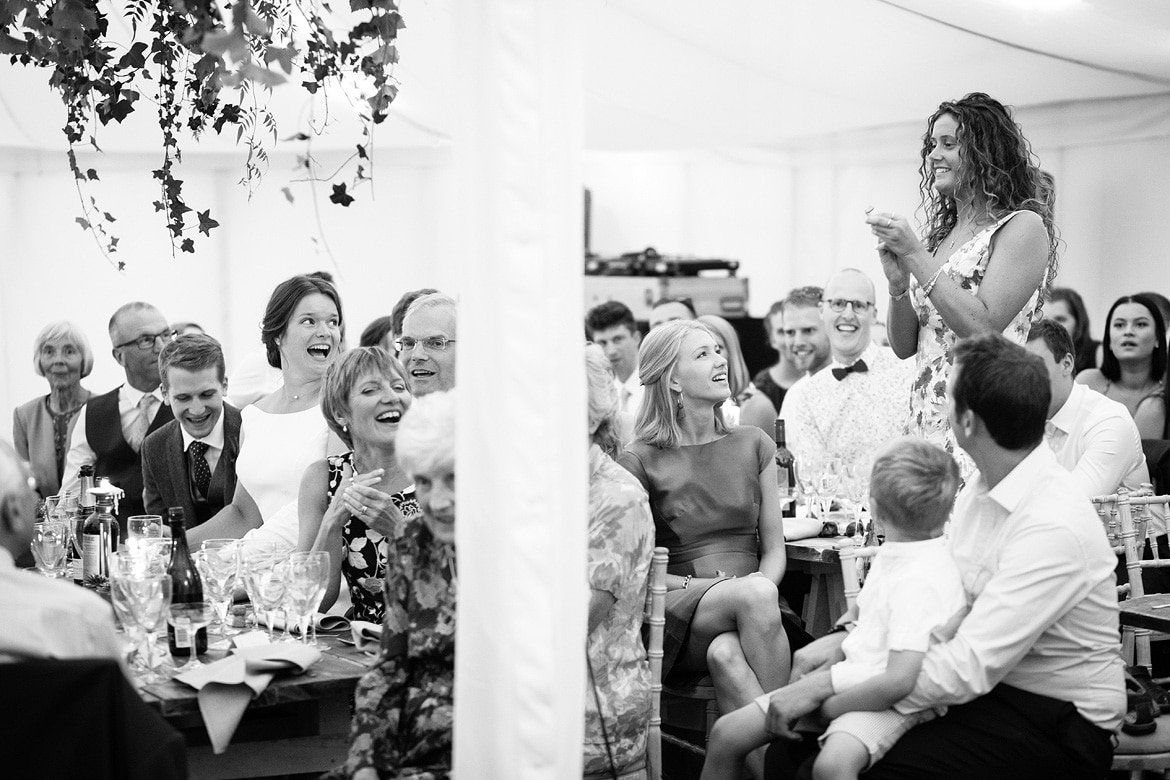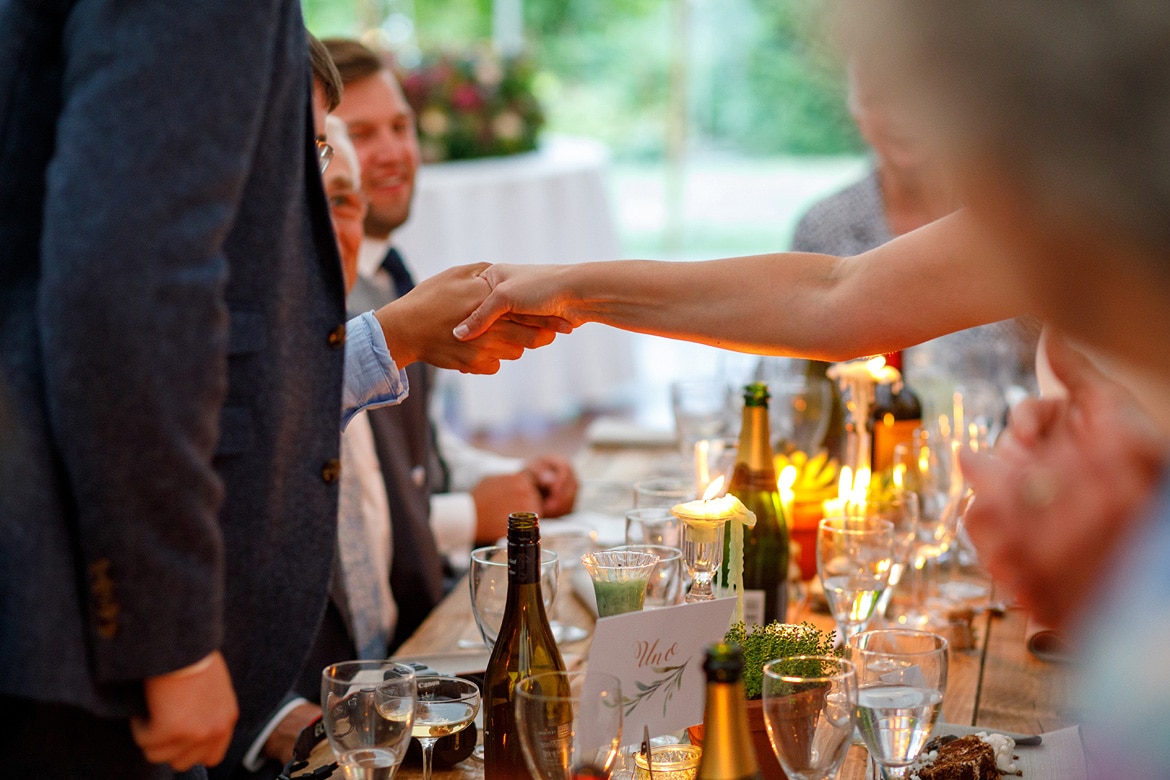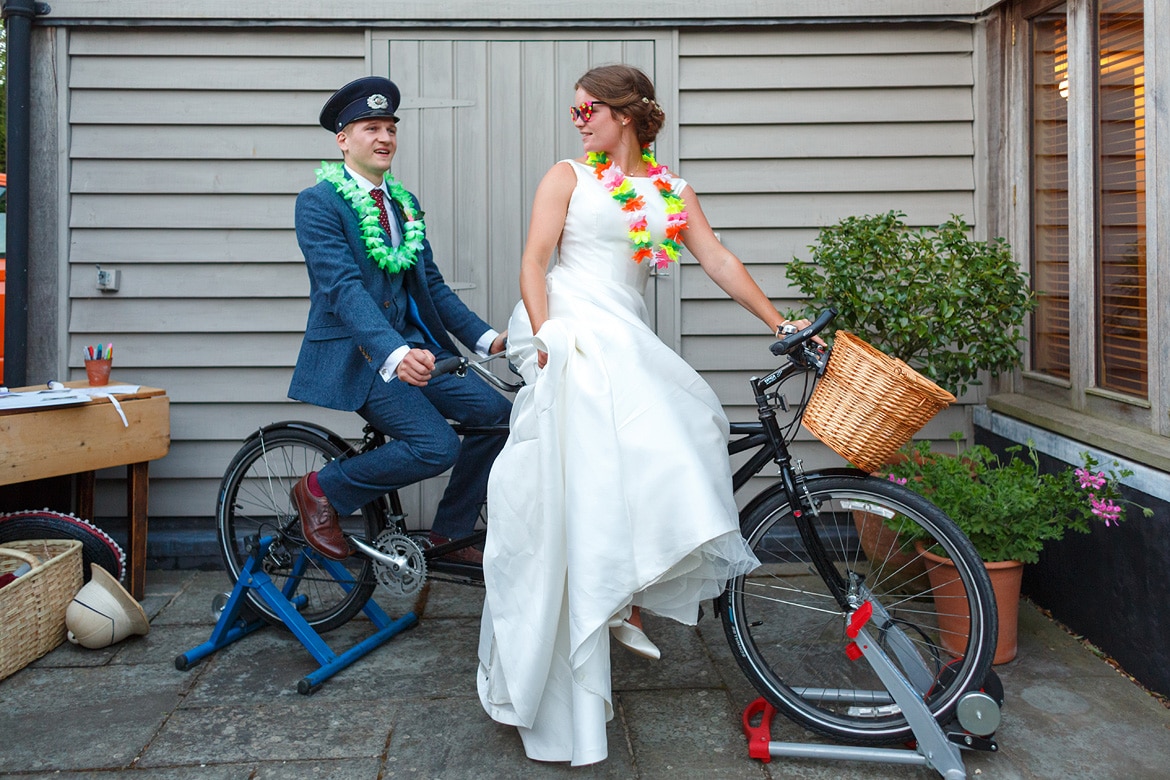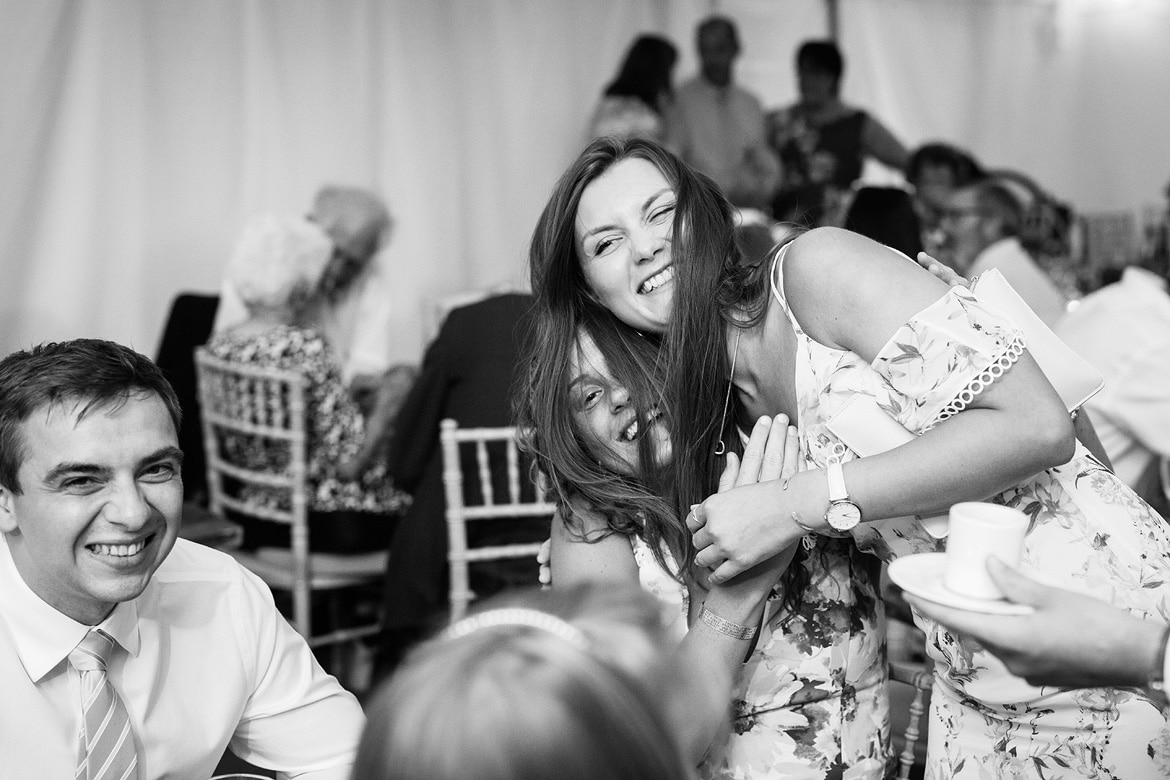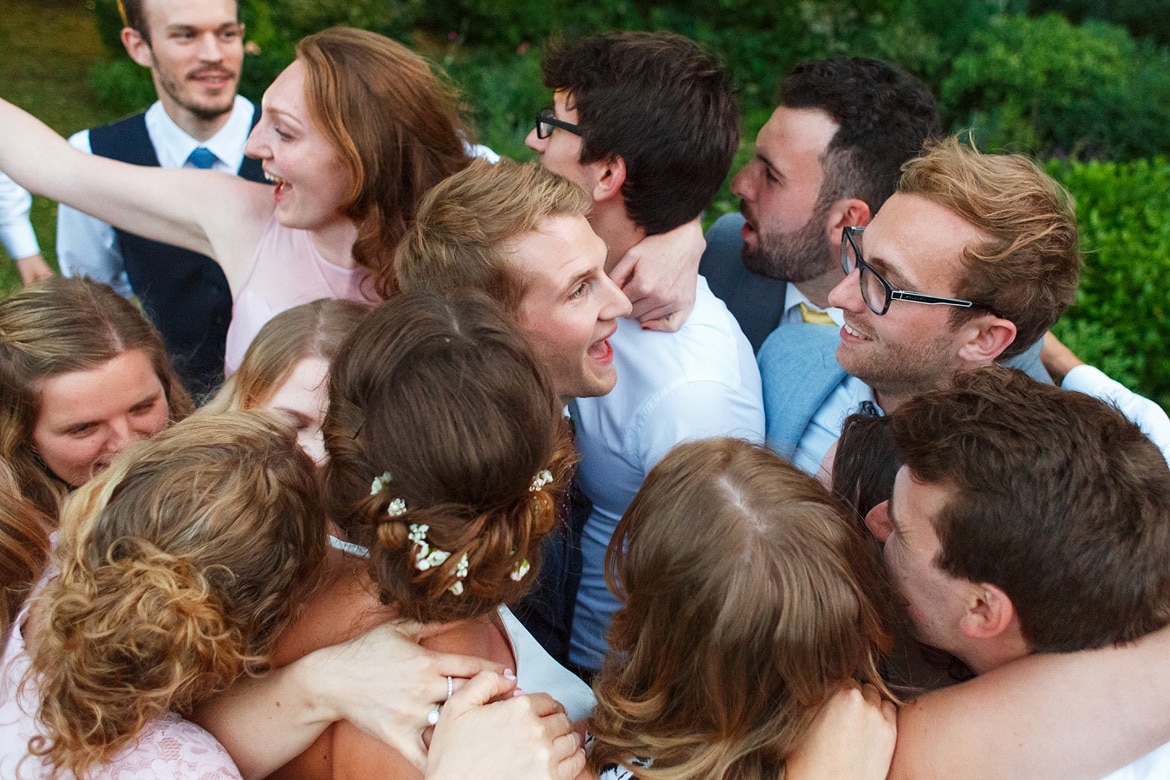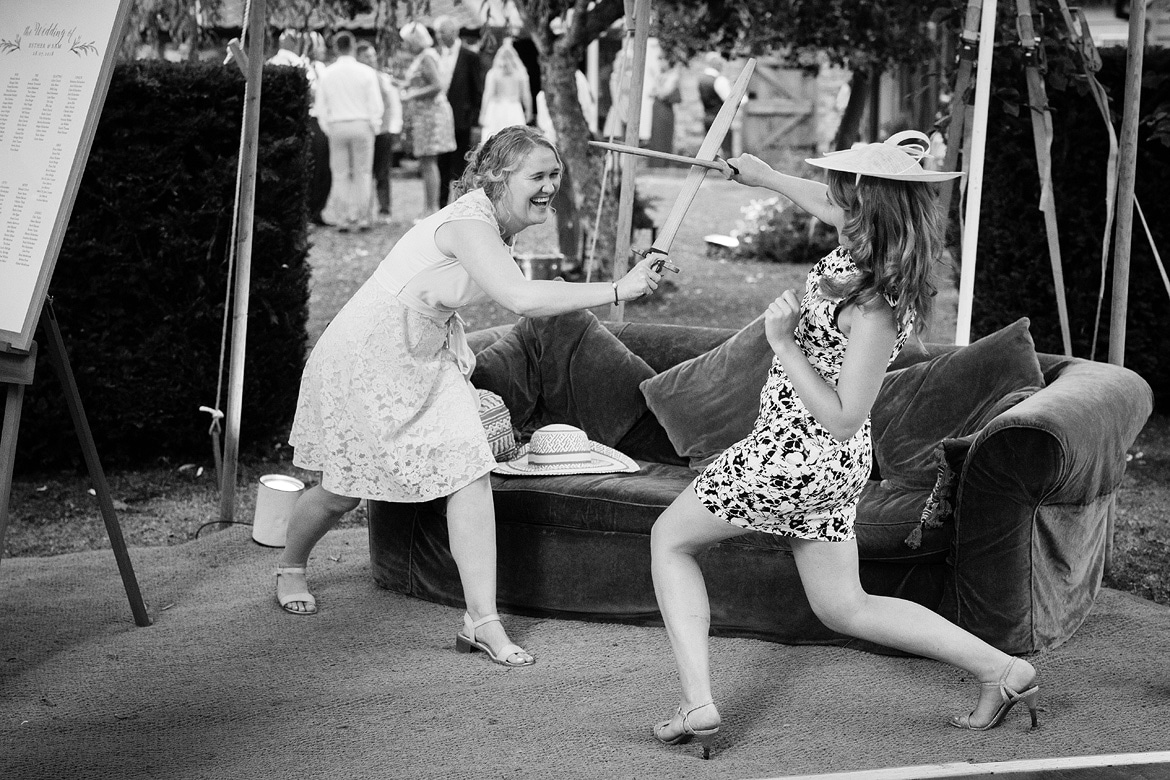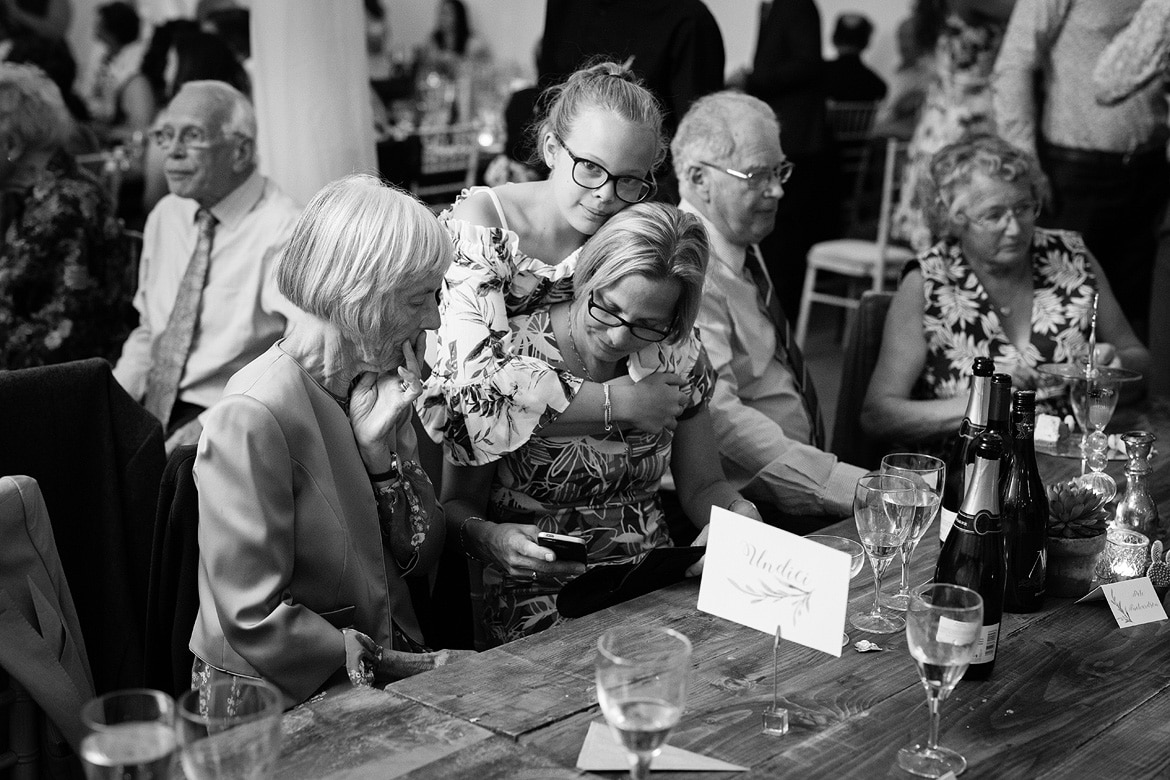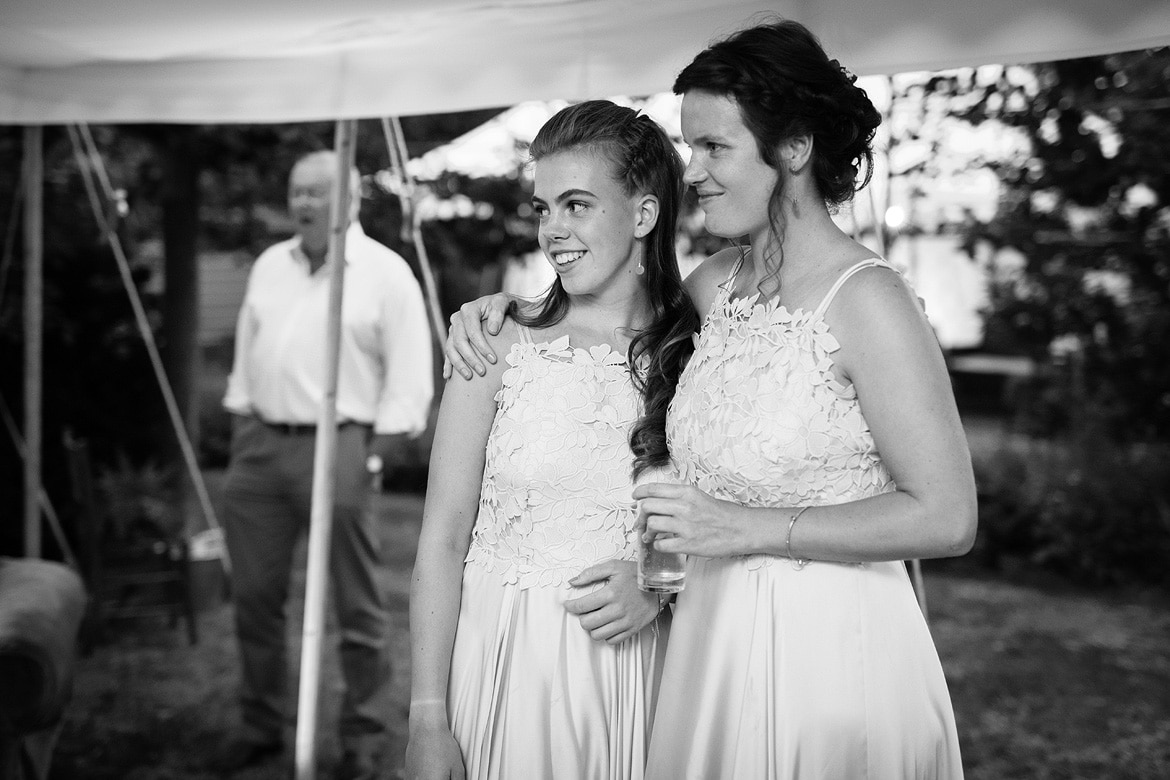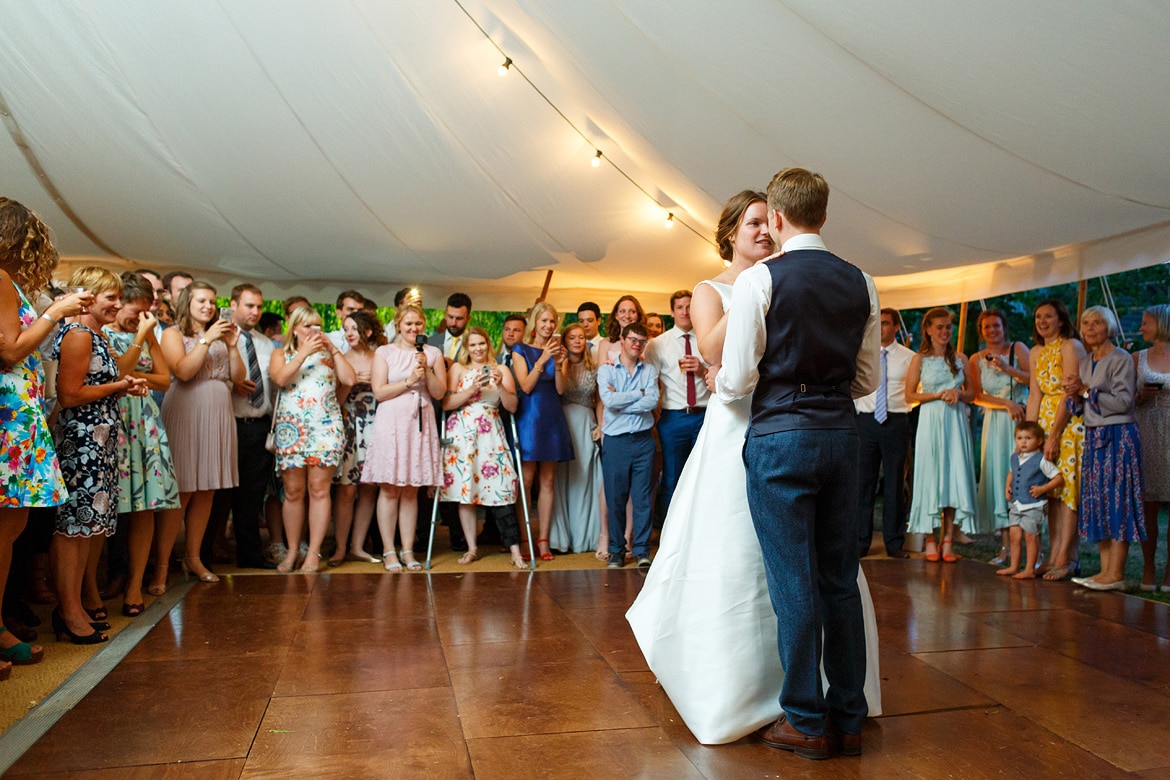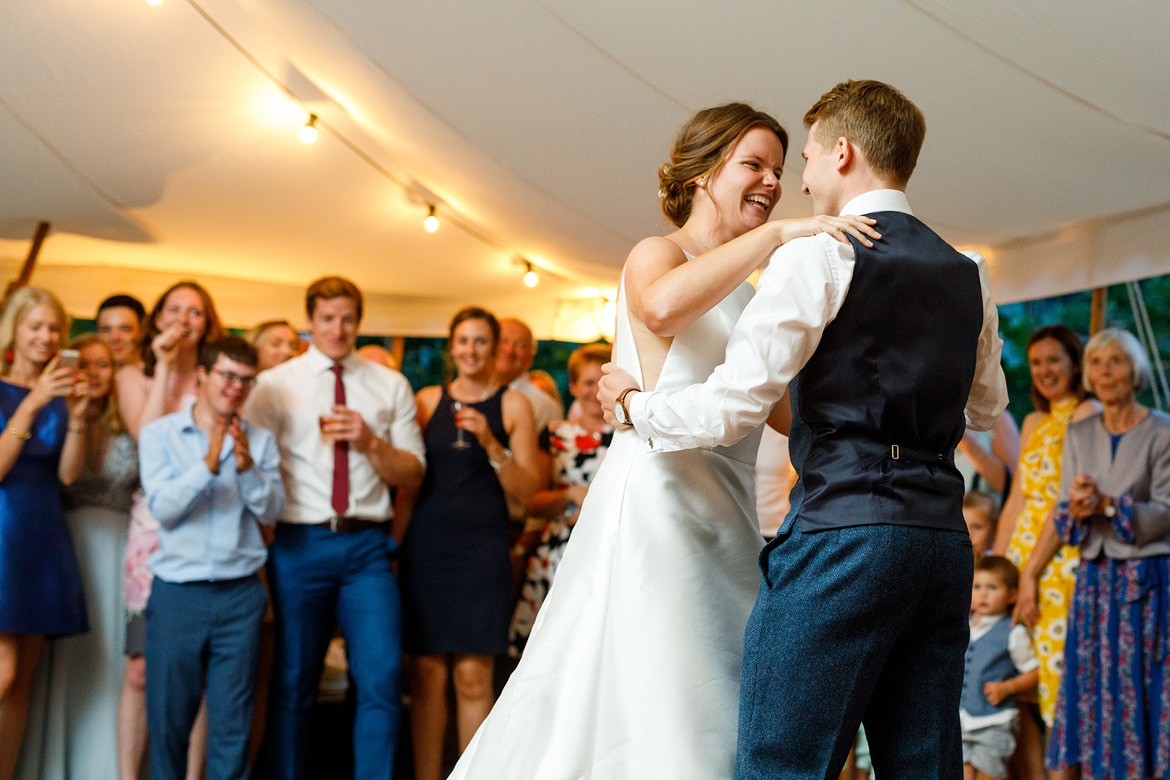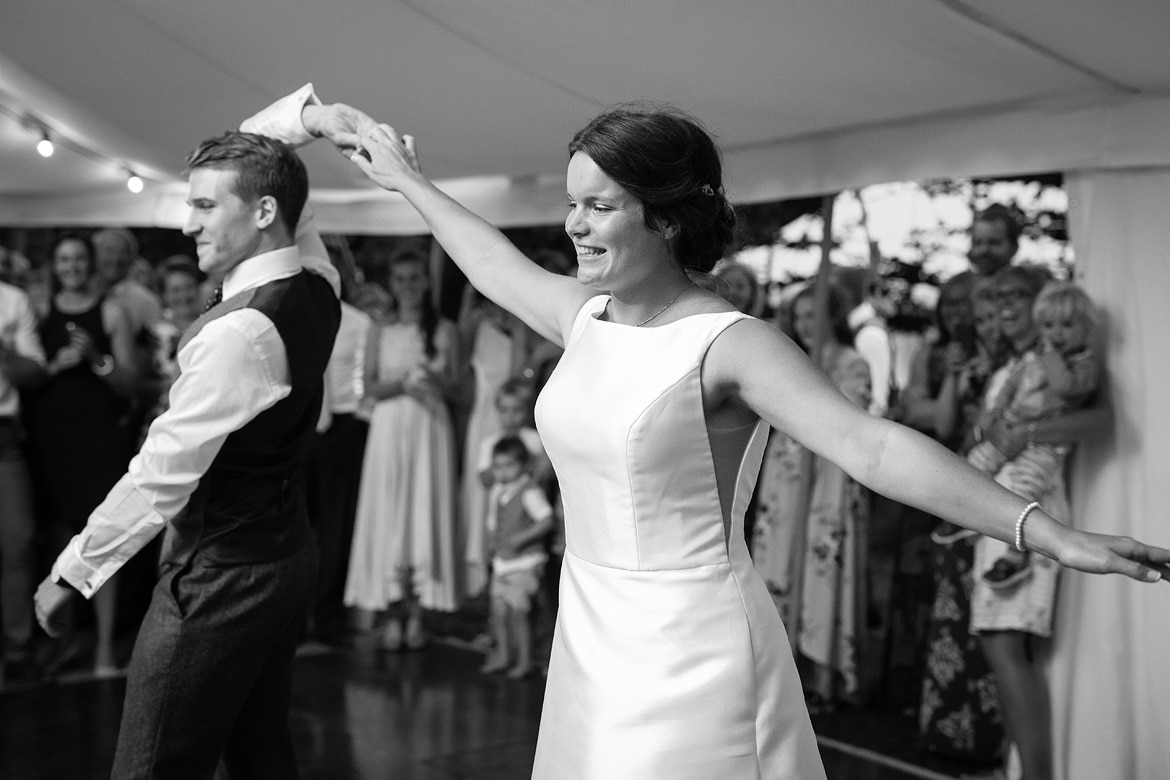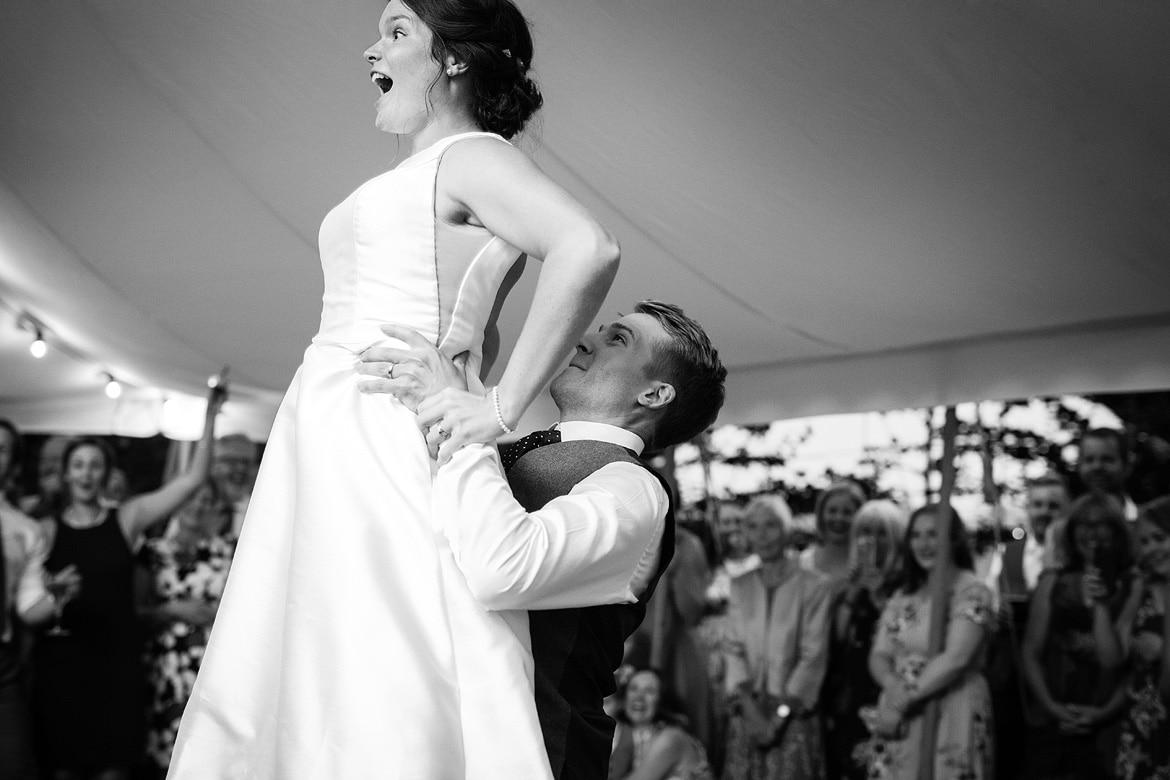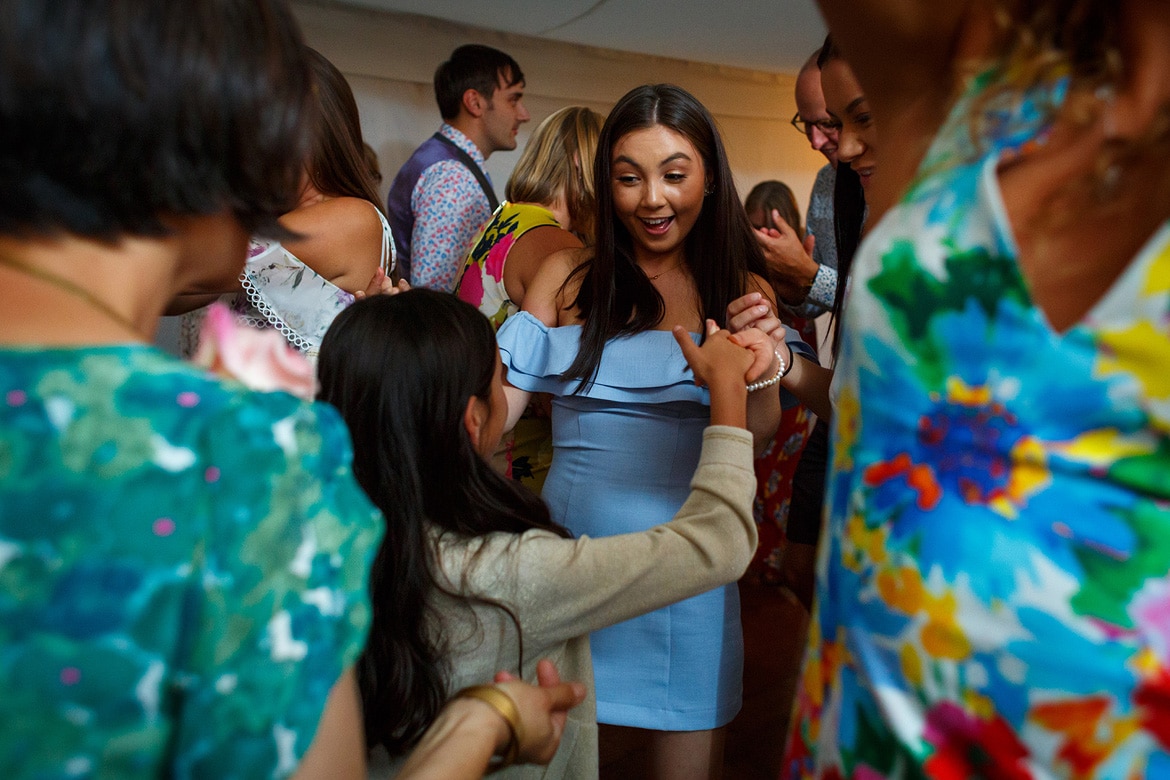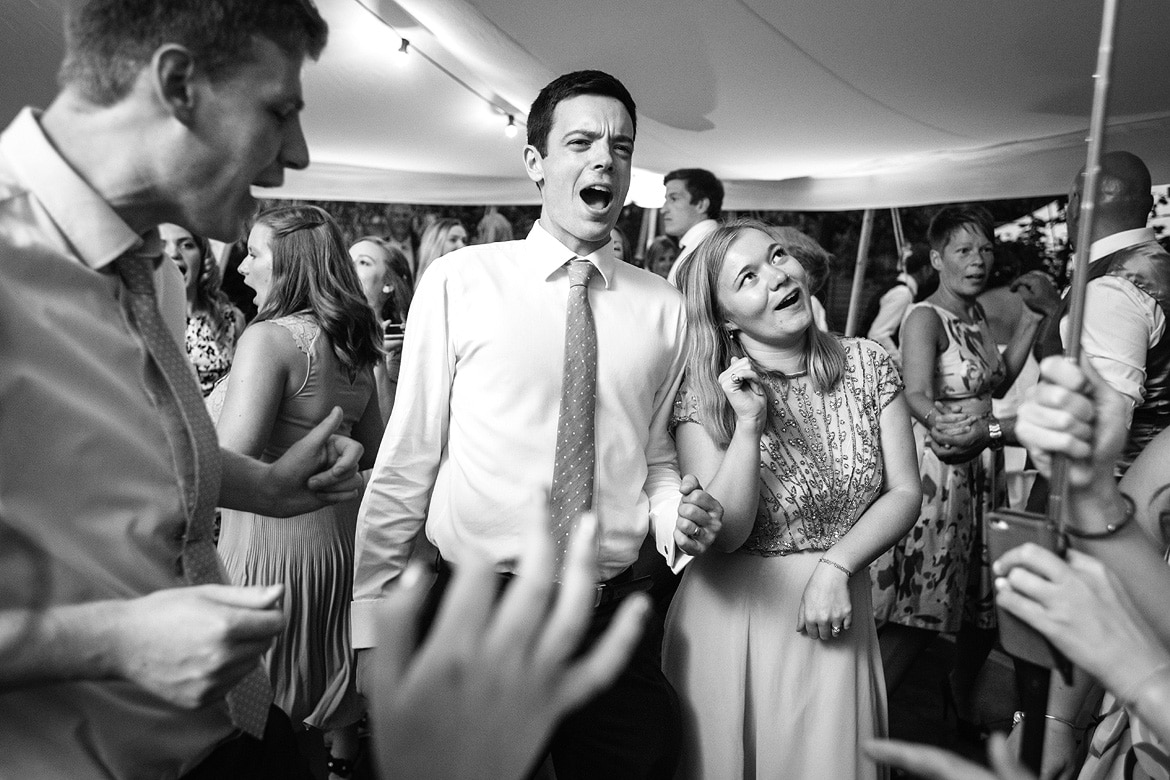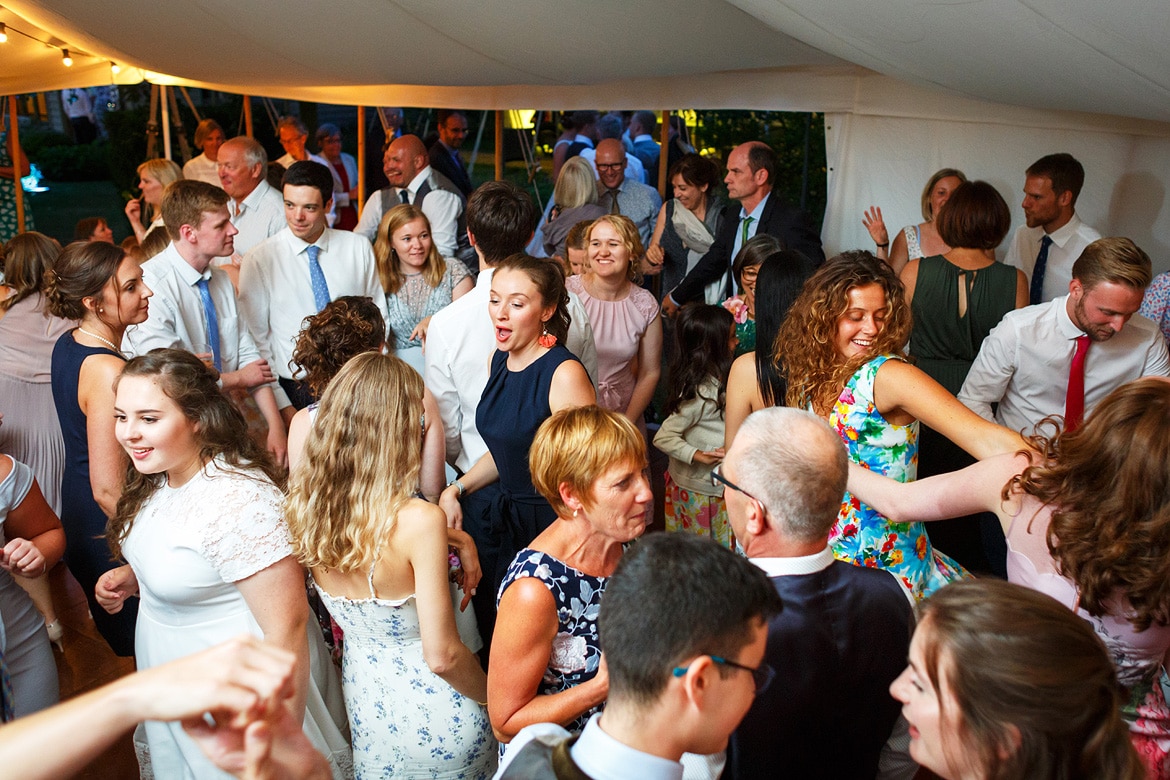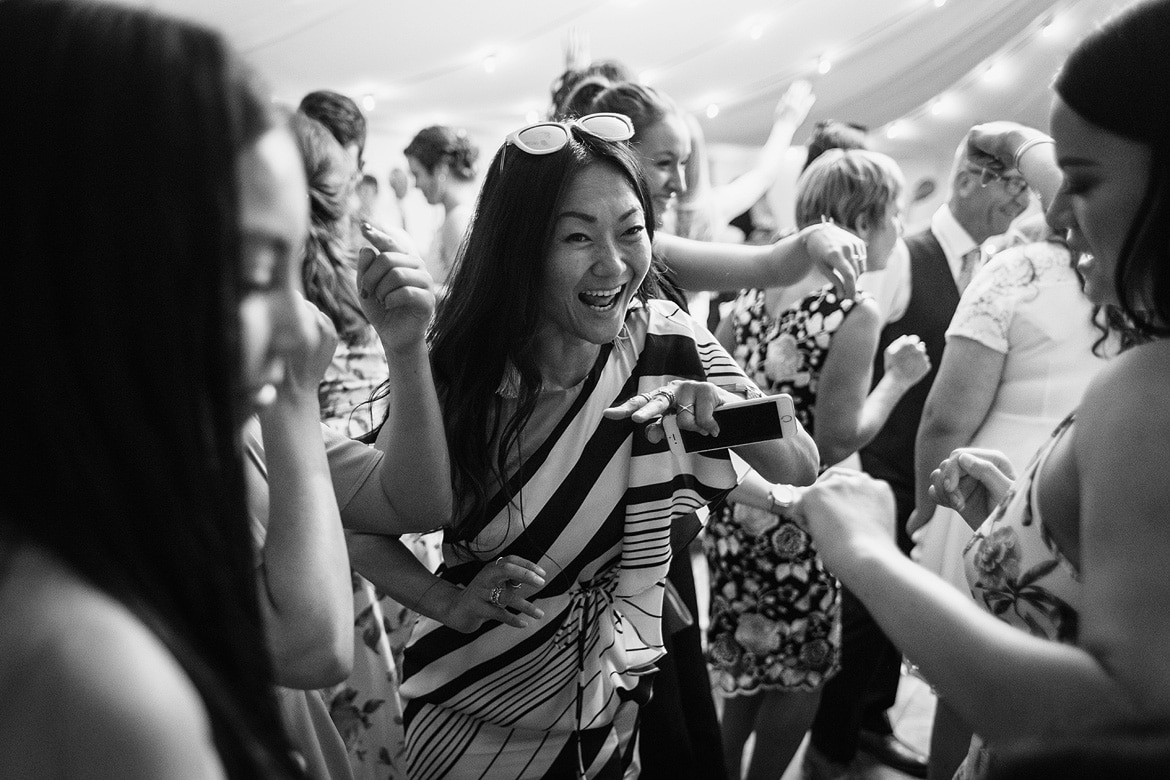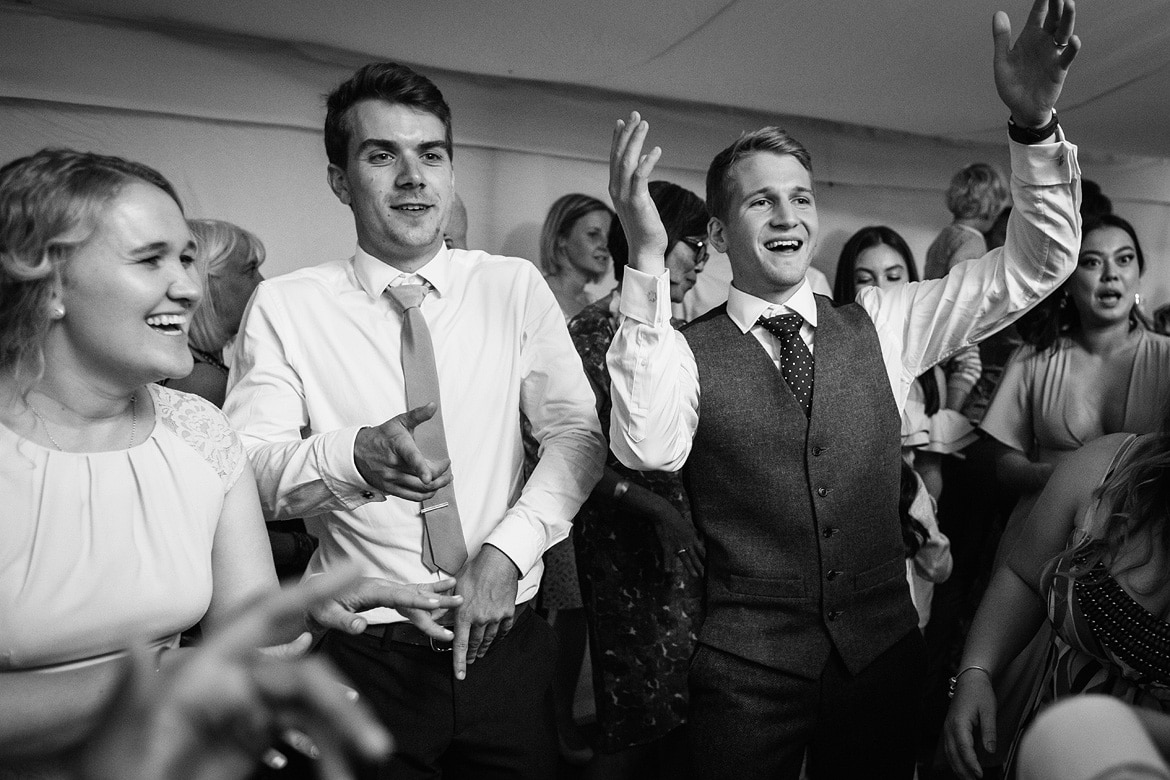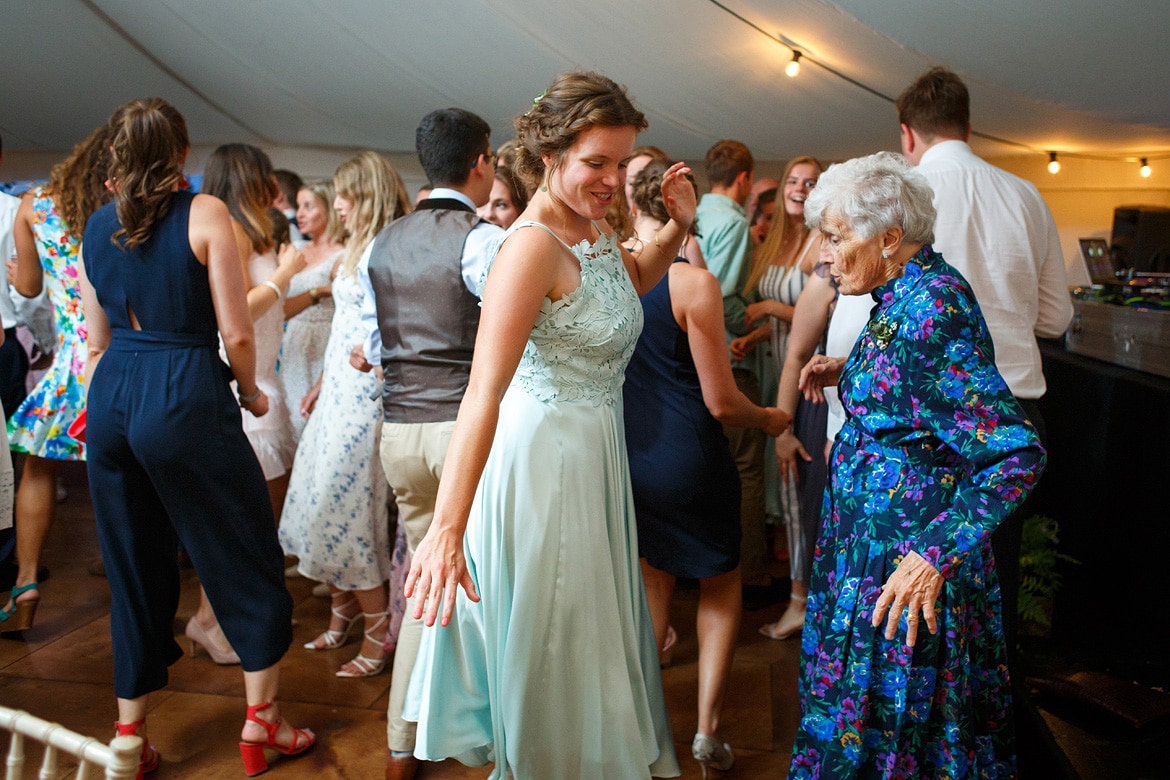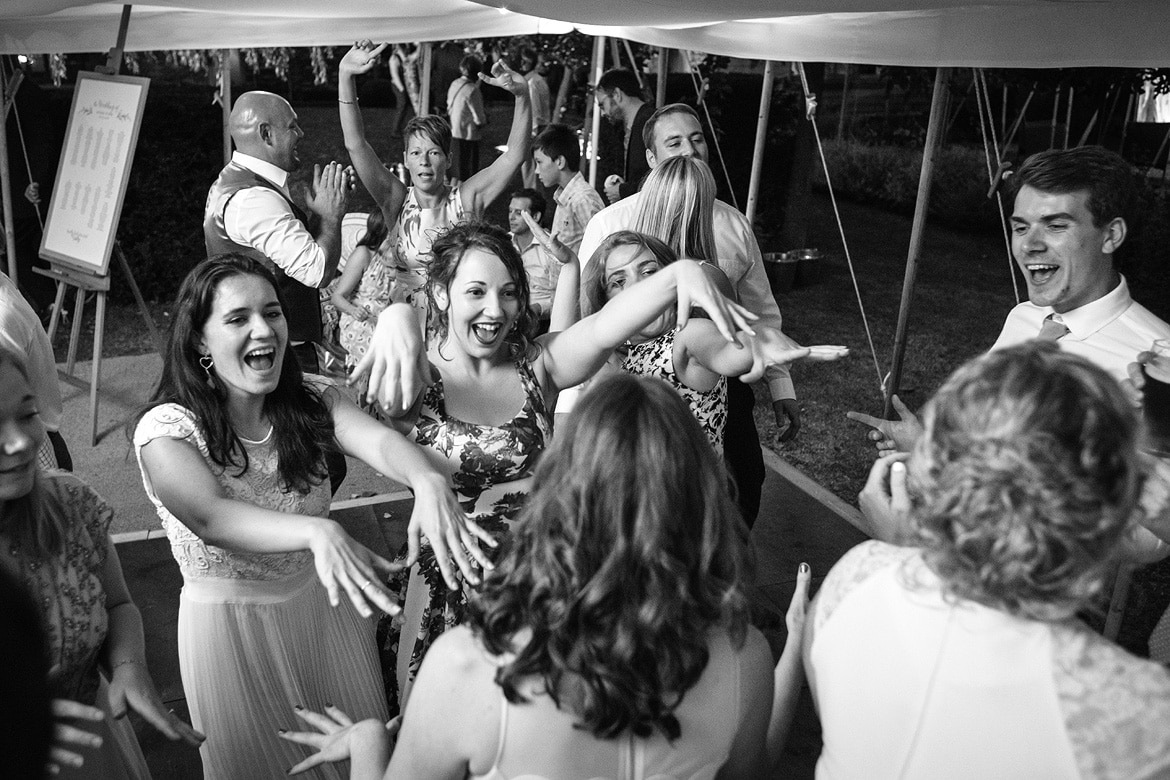 If you're planning a Norfolk marquee wedding then click to