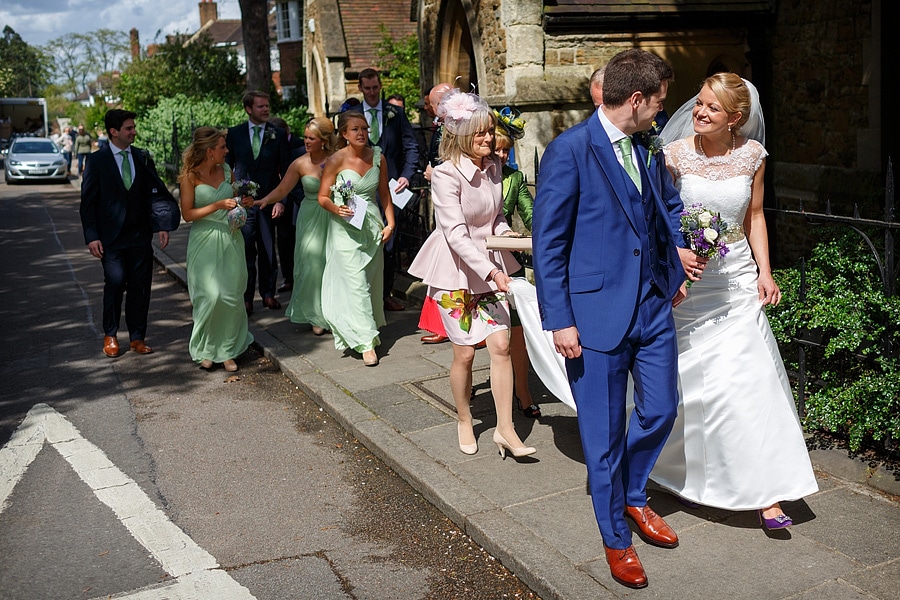 London Wedding Photographer - Sophie and Jake
A garden wedding in the middle of London … not something you come across very often. My first in fact in ten years of shooting weddings. Sopie and Jake were keen to hold the wedding at Sophie's parents house near Richmond Park and with some ingenious marquee construction they pulled it off. Top work by Marquee Mark (I kid you not) meant their modest garden was completely enclosed to provide space for 80 guests, a hedge, fishpond and flower beds …
It also meant that everything was just a few minutes walk for me – starting one street away with the Jake and the boys at the pub, then a quick stroll back to the house for the final preparations with Sophie and her three sisters. Just around the corner is the beautiful Christ Church where the ceremony was completed in double quick time by a football fan vicar with a game to watch.
After a bucket full of confetti was thrown it was back to the house to welcome everyone before the wedding breakfast. Still reeling from a relentless best mans speech I stole Jake and Sophie away for a few couple shots at the nearby common just in time for the evening guests to arrive and the dancing to start.
Congrats Sophie and Jake !