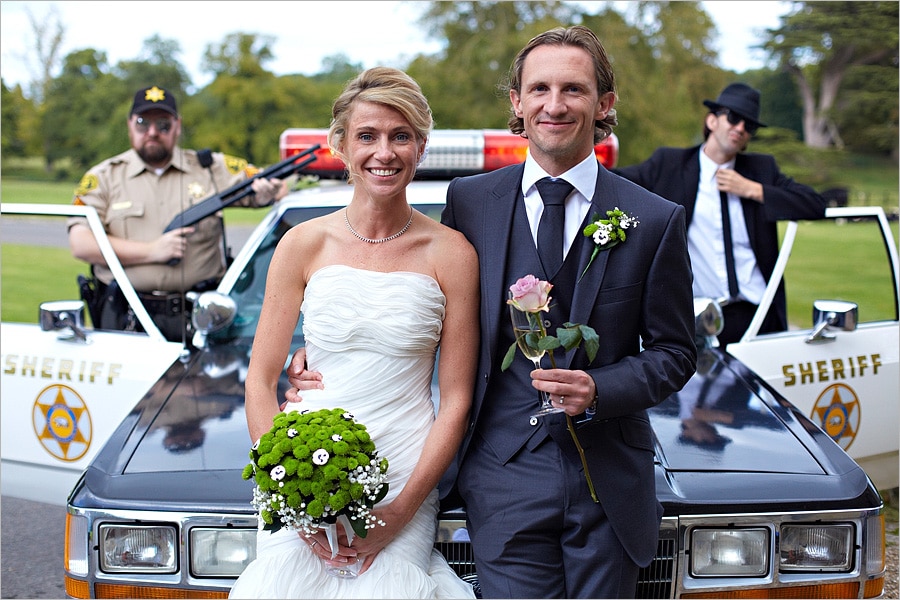 Katy and Michael's Hartwell House Wedding
Take one beautiful stately home, add the Blues Brothers, sheep, fair ground stalls, a hidden night club and a overdose of hugging and you have one epic wedding. I started the day at the stunning Hartwell House with Mike to welcome the guests and then the serenity of the Buckinghamshire countryside was shattered by the noisy arrival of Katy and the bridal party in Blues Brothers cars.
Katy has to be the most expressive person I've ever met, let alone photographed and their very personal ceremony was performed by their friend Dave who had flown in from New Zealand. After a few photos with the cars and, err, guns it was off to the gardens to compete at the fairground stalls to win prizes later in the day. After speeches and a lot of hugging in the brilliant white marquee, everyone retired to the hidden nightclub at the other end to party the night away.
Congrats Mr & Mrs Roberts !