Category: Hertfordshire Weddings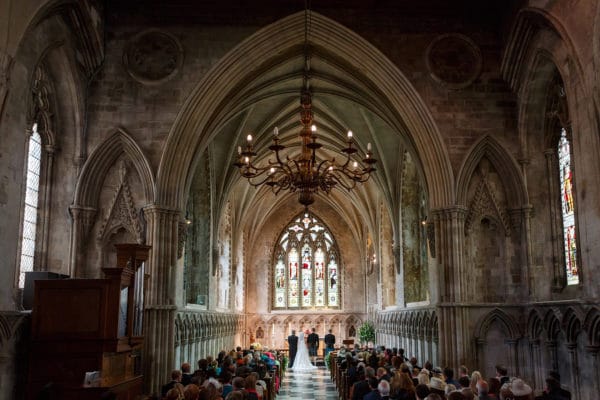 My last wedding of the summer before we head into autumn and it was off to Hertfordshire for Ginny and Alistair's wedding in the magnificent St. Albans Abbey and Cathedral. Ginny and the girls were getting ready at her parents home just north of the town and later we would be returning for their marquee reception which had completely filled the back garden. Once Ginny was in her dress I hunted dow ...
Day 3 of 3, my mind is willing but the body is starting to protest ! The sun came out for LJ and Daire for their wedding in Hertfordshire.  I started at Down Hall flitting between the girls and boys preparations then hopped onto a Routemaster bus with the guests to St Josephs and the English Martyrs in Bishops Stortford.  This nondescript church opens up to a beautiful interior filled with some ...