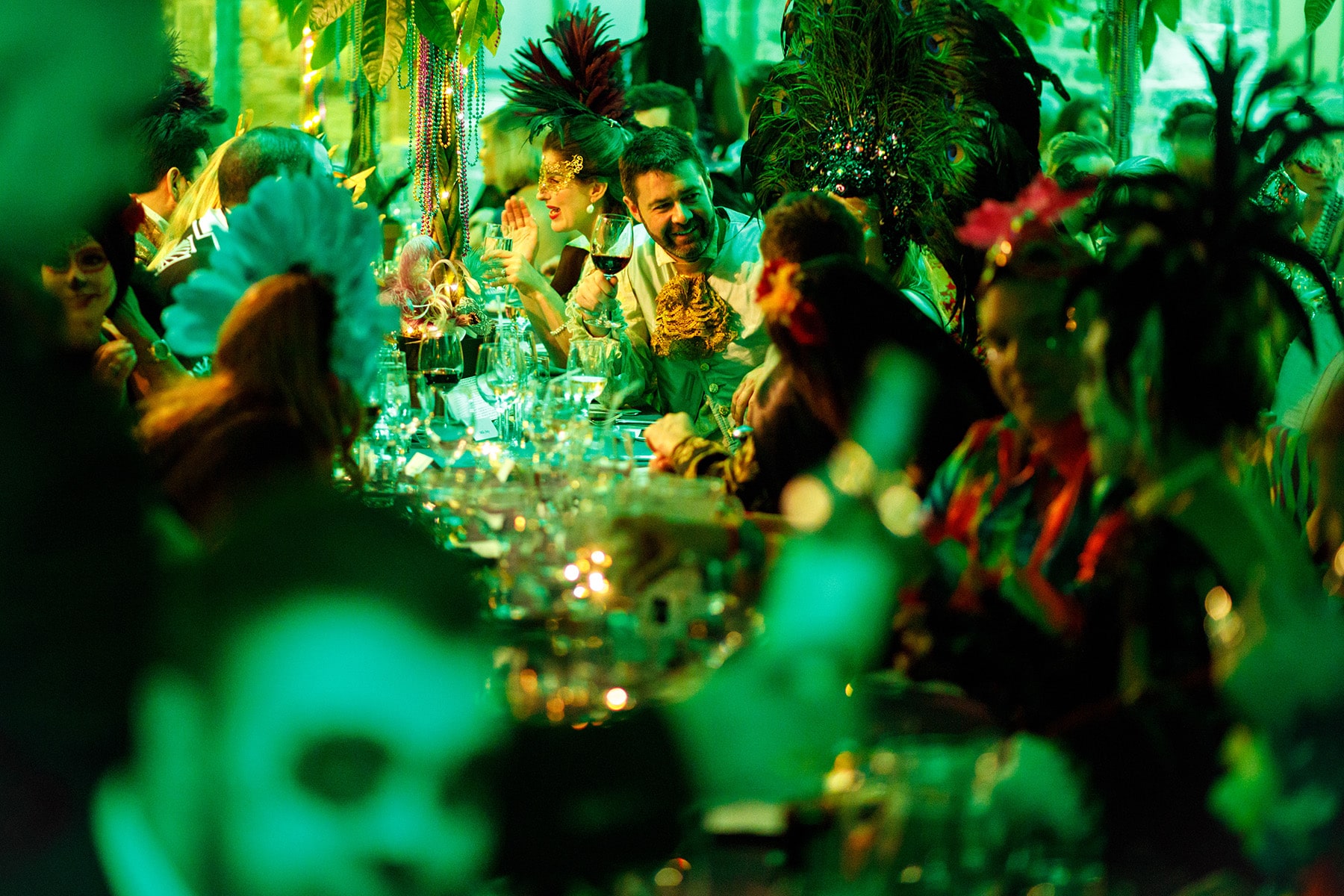 Ben and PJ's 40th Birthday Bash | Ellenborough Park
Ellenborough Park Party Photography
I've known Ben for a long time – we first met in 2006 when I photographed his wedding to Katie at the Elvetham in Hampshire and over the next few years we stayed in touch as he recommended me to his friends and I photographed their weddings as well, five more weddings in the UK, France and even California. I visited them at their home in London to photograph their daughters. And last year I met up with Ben again in much sadder circumstances to photograph the most difficult commission in my career – Katie's untimely funeral after her battle with cancer.
I'm so glad that wasn't the end of my story with Ben, his family and friends – Ben got in touch earlier this year to hire me for a joint 40th birthday party he was holding with his friend PJ. They had taken over Ellenborough Park in the Cotswolds for the weekend and had an amazing birthday celebration planned. The weather was looking a little grim as I arrived for the arrival lunch but people had come prepared with coats and wellies to take part in the goose herding while the BBQ lunch was prepared. Yep, goose herding – I think everyone was a little sceptical as it was described to them by the owner of the dogs but once the dogs were in action you couldn't help but be impressed at their training and control. Once lunch was over it was time to check in, chill and prepare for the evening's party.
The theme of the evening party was Carnival and from the moment the first guests arrived it was clear that the afternoon break had been needed to prepare – the lengths that everyone had gone to with their outfits was absolutely amazing! The room was soon a riot of colour, for a photographer it was like shooting fish in a barrel – opportunities everywhere I looked! After the Venitian themed dinner, there were a few speeches and lots of emotion as Katie was remembered during all of them. Just when everyone had settled down Samba dancers made an appearance and then everyone made their way into the Great Hall to stretch their legs on the dancefloor. This was one 40th birthday party that will never be forgotten!
Kudos to Ben and PJ's friend Lucy who organised the day, much of it as a surprise for the birthday boys.
Venue : Ellenborough Park
Event planning : Lucy @ We Are Jackanory